The

man who saves buyers from tricky car dealers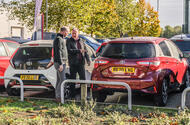 Ferguson (left and main) previously worked as a dealer group regional manager so knows the motor trade inside out
Your used car has a fault and the dealer doesn't want to know. That's where Ian Ferguson comes in
Two years ago, Ian Ferguson was the regional manager of a major dealer group responsible for four dealerships – and then he chucked it all in and became an agony aunt. Well, not an agony aunt exactly, but a consumer advocate, and one with teeth in the shape of a legal team primed to go into battle should any dealer try playing hardball with one of his clients.
"I'd been in the motor trade for years, working my way to regional level," he says. "However, once there I realised 90% of my time was spent sorting out problems with customers' cars. I thought: 'It doesn't have to be like this.'"
He says the reason behind the problem is that many departmental managers in the motor trade are promoted on length rather than quality of service. To protect themselves and their budgets, and because they don't know the law very well, he adds, most refuse to help customers when doing so might cost them money. Customers might then complain to the dealer principal, but their answer is the same and for the same reasons. It's a short step from here to a customer wanting to reject their car.
Frustrated by his situation, Ferguson quit the motor trade to launch his own dispute resolution service, which he calls rejectmycar.com. "That was two years ago and it's been a big success," he says. "We take around 20 enquiries each week and have handled several hundred cases."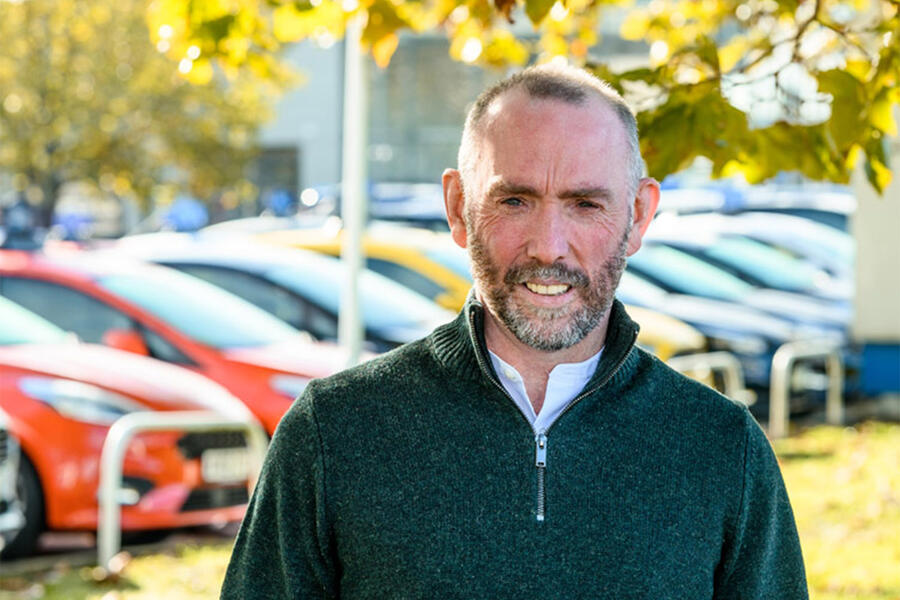 Their strike rate is impressive, in part because they field enquiries to make sure clients have a credible case but also because, when they do accept a case, they have expert solicitors and seasoned barristers on hand to help. It sounds expensive.
"Depending on the complexity of the case, our fees can be anything from £1800 upwards, but everything is undertaken on a no win, no fee basis," says Ferguson. "Occasionally, where we feel a client has a strong case but cannot afford to pursue it, we'll help them for free." So, what types of disputes are his company asked to resolve?
Wiring and water ingress
The most common dispute concerns vehicle wiring systems. "They're susceptible to water ingress, and once water gets into a car's electrical system, it can make the car unrepairable," says Ferguson. "For example, we are dealing with a number of cases involving panoramic roofs that haven't been bonded correctly and which are allowing water to short out the wiring deep inside the vehicle."
Ferguson says in such cases the owner is often told to pay for the necessary diagnostic work first, even when the car is under warranty. This, he says, infringes the Consumer Rights Act 2015, which states that a customer is under no obligation to diagnose a fault, only to prove its existence.
Undisclosed incident damage
Cars with a crash history that was not revealed at the point of purchase is a growing area of contention. "A vehicle history check may not show a car as being recorded as a write-off when, in fact, it is," says Ferguson. "They are bought from salvage websites, repaired and then bought at auction by dealers."
The problem originates with some insurers who fail to record write-offs on an industry database called MIAFTR, a voluntary scheme designed to red-flag such cars. Ferguson cites the example of a client who recently bought an approved used Citroën C3 from a Citroën dealer. The car had done only 57 miles but an engineer's inspection revealed that one of its chassis legs wasn't properly attached, an inner wing was held on with mastic, the steering column had a loose bolt and a respray concealed replacement body panels.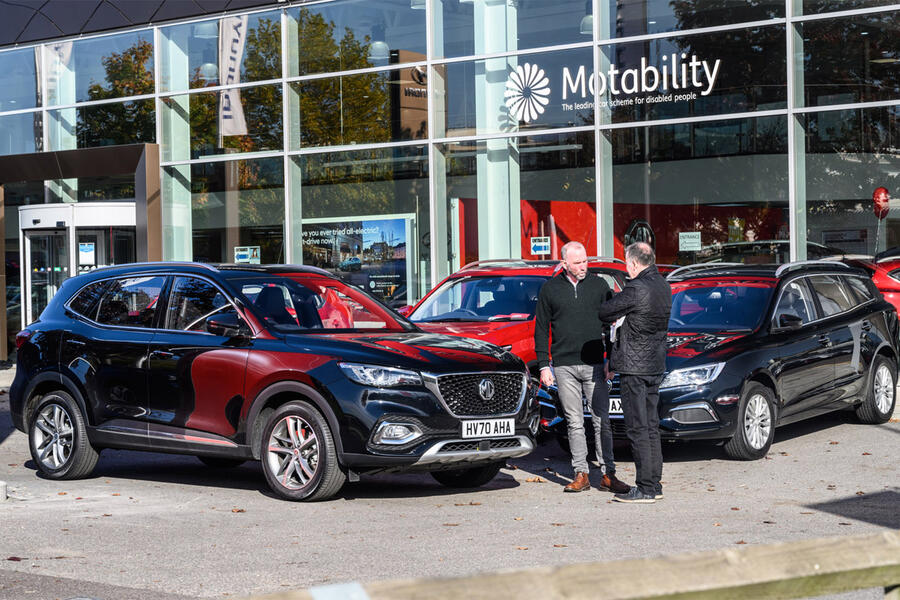 The car had been bought by an elderly couple who soon spotted all was not well and confronted the dealer. He in turn accused them of having crashed and repaired it. The couple sought Ferguson's help. He found pictures of the damaged C3 prior to its sale to a major company that repairs crashed cars. Despite this evidence, Ferguson says the case is still ongoing.
Stubborn finance companies
Many car buyers believe liability rests with the dealer, but in fact they can also take up a dispute with their finance company. Ferguson recounts the story of a client with a two-year-old Vauxhall Astra that had done 24,000 miles and which had a faulty clutch master cylinder. It was a well-known problem and the dealer wanted several thousand pounds to fix it. The customer contacted Ferguson who went straight to the finance company. He reminded them that under the law they were duty bound to have the problem fixed, and at no charge to the customer.
"Unfortunately for them, they didn't agree," he says. "We sued them and they ended up paying the repair costs, returning the customer his finance payments and compensating him."
Managers who like to say 'No'
Ferguson says he and his colleagues often encounter obstructive managers. He tells how he recently contacted a Jeep dealer to discuss a client's car that had broken down three days after purchase. The dealer had, wrongly, told the customer they were allowed three attempts to fix it when, under the law, within the first 30 days the customer can reject it.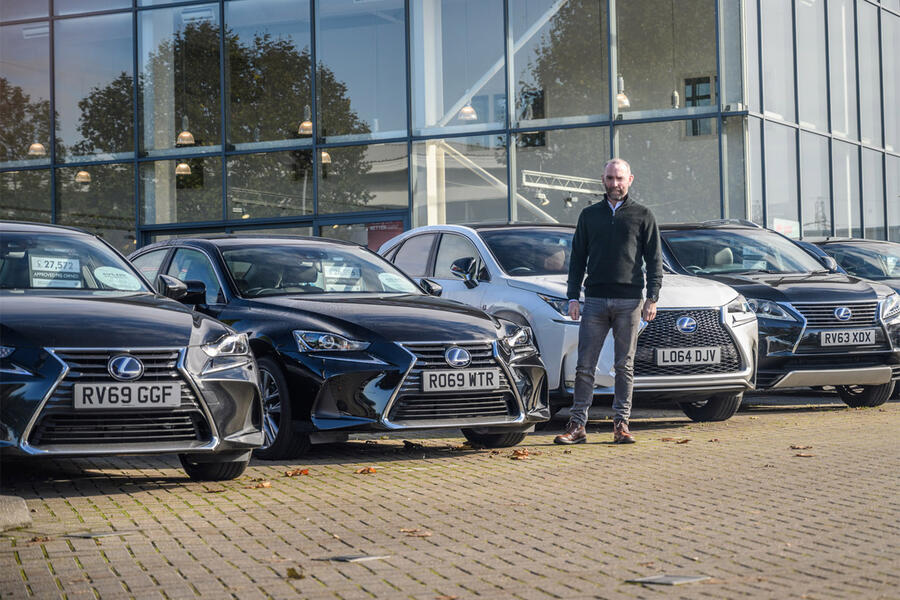 Ferguson contacted the dealer manager to resolve the issue but was told he didn't take calls. His name and email address wouldn't be revealed, either. Eventually, a regional manager intervened and the problem was resolved within 24 hours.
"You'll only know how good a dealer is when you need their help," says Ferguson. "It's why you should test them by calling a manager with a complaint, before you buy the car. If they take the call, continue with the purchase. If they won't, avoid them."
Your right to reject: what the law says
If your car develops a fault within the first 30 days of buying it, you can decline a repair and reject the vehicle. This also applies to minor defects. Between 30 days and six months, the trader has one opportunity to repair the car before you can consider rejecting it. The underlying point is that a car which does not conform to contract at any time in the first six months is presumed to have not conformed on the day it was delivered to the consumer.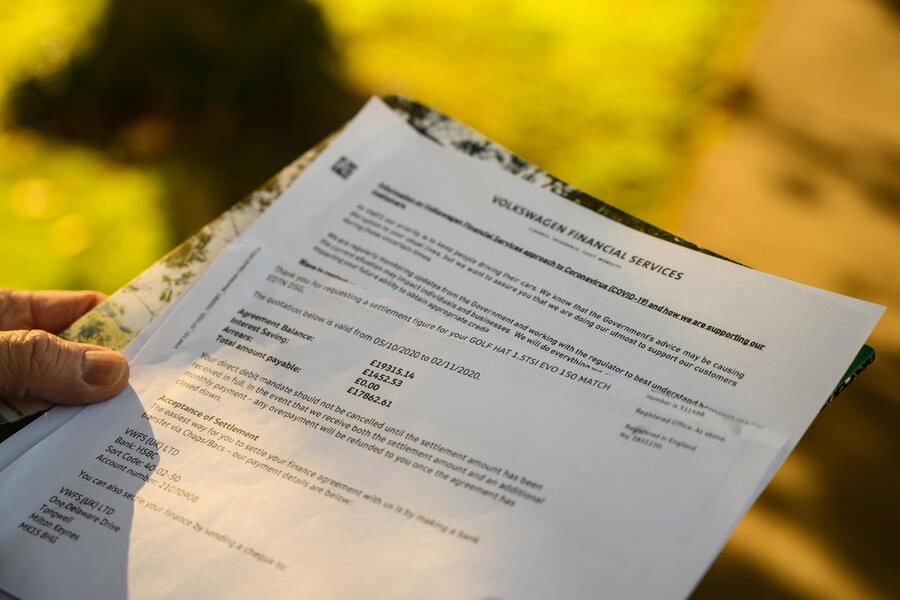 After six months, the onus is on the consumer to prove the existence of faults but 'durability' is key. For instance, if you have a five-year finance agreement, then you should reasonably expect the non-serviceable components to last at least that long.
How to turn 'no' into 'yes'
Evidence is your best weapon when resolving a problem with a car dealer, says Ferguson, and you should start collecting it early on. As soon as you've found the car you're interested in, take a screen shot of the advertisement. It's a great source of mis-selling evidence.
At every stage of a dispute, insist on having everything in writing and from a named individual. Avoid ad hoc conversations when things may be said that, later on, might be conveniently forgotten. Finally, keep contemporaneous notes. Judges like them because it shows a level of diligence.
READ MORE
New moves: How dealers are trying to stimulate car sales 
Inside the industry: Car sales and the Covid effect 
Source: Car
Write

a Comment
Fields with * are required