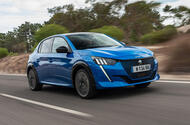 Peugeot's own e-208 can muster 217 miles from a full charge
Survey finds that using an EV over the Christmas period would have no adverse impact on majority of drivers
Most UK drivers could make the switch to an electric car with no impact on their motoring lifestyle, according to the results of a new survey carried out by Peugeot.
Research found that British drivers will travel an average of 79 miles over the Christmas period (often one of the longest drives of the year) – a distance well within the capabilities of the majority of mainstream electric vehicles.
Peugeot said that more than a third of respondents said they would be "comfortable doing all of their Christmas travels between 23 December and 2 January" in an electric vehicle, despite the fact that EVs currently make up just 1.4% of the UK car market. 
The results also show that two thirds of drivers will make at least one stop during their Christmas journeys, during which an EV's battery could be considerably topped up by a motorway rapid charge point – with which most new electric vehicles are compatible. 
Aside from the feasibility of ownership, Peugeot said that swapping into an electric vehicle would save the average motorist from emitting nearly 1.6 tonnes of CO2 over Christmas. 
The manufacturer has just launched its e-208 electric supermini in the UK; it offers a claimed range of 217 miles and is available to order from £25,050. 
Read more
Top 10 Best Electric Cars 2019​
UK Government plans green numberplates for EVs​
Source: Car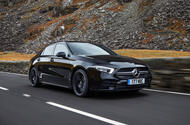 Rapid saloons are AMG's stock-in-trade, but does this hatchback-derived rocket feel authentic enough?
It's not complicated: this is the new, three-box version of the Mercedes-AMG A35 hot hatch.Yet compared to its hatchback counterpart, the A35 Saloon is a more exciting product. For a long time (before the pumped-up utility vehicles, hatchbacks and, of course, clean-sheet supercars), AMG was high-performance saloons. It's why back-catalogue legends such as the W124 300E 'Hammer' today go for six figures at auction. And actually, the very best models developed in Affalterbach today are still all saloons with V8 engines.Starting at £36,565, the A35 is a much less expensive route into AMG saloon ownership than any Hammer was or ever will be; it's considerably more affordable than the modern-day C63. Admittedly, the A35 doesn't get a big V8 or even a bespoke AMG engine, but if you want a compact saloon that ticks at least one of those boxes, there's the new £52,000 CLA 45 S. The 415bhp 'M139' motor it uses has the highest specific output of any four-cylinder production engine ever made.    Instead, the powertrain in the A35 Saloon is carried over wholesale from the A35 hatchback. That means you get 302bhp from a fettled version of the mass-production 'M260' 2.0-litre turbo engine found in the A250 – not exotic but very much on the money here. Power and torque are put through Mercedes' own seven-speed dual-clutch automatic gearbox to all four wheels, with an open differential at the front and an electronically multidisc clutch housed within the rear transaxle. Naturally, the saloon is longer than the hatchback, although only by 130mm. It follows that weight is also up, but at 1570kg, the difference is just 15kg. In fact, the most significant difference beyond the sleeker design is that, at 420 litres, boot space is usefully increased.
Source: Car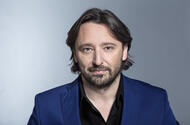 Jozef Kabaň
Jozef Kabaň returns after short spell at BMW Group; Klaus Bischoff takes over as head of VW Group design
Former BMW, Rolls-Royce and Skoda design boss Jozef Kaban will take over as head of design at Volkswagen next year, with Klaus Bischoff moving up to lead design across the Volkswagen Group.
Kabaň started his career at Volkswagen in 1993, also becoming exterior design chief of Bugatti in 1998, where he styled the Veyron supercar. He had a stint with Audi before taking over at Skoda in 2008, playing a key role in overhauling the brand's design language and image.
He left the Volkswagen Group in 2017 to became head of design for BMW and moved to the same position at Rolls-Royce in March this year, before departing in October. He will take over as Volkswagen's chief designer on 1 July 2020.
Bischoff has worked in Volkswagen's design department since 1989 and been in charge of it since 2007. Recently, he has played a key role in developing the styling of the new ID range of electric cars and a wider revamp of the whole brand.
In recent years, the Volkswagen Group has taken steps to make the design language of each of its brands more distinctive, and the importance of that is likely to increase in the coming years as its portfolio expands greatly with the introduction of numerous electric models built on the MEB platform.
Bischoff will take over as head of Volkswagen Group Design from Michael Mauer, who has filled that role since 2016 while also serving as Porsche design chief. He will continue in the latter job, which he has held since 2004, when Bischoff begins his new role on 1 April 2020.
READ MORE
Jozef Kaban: how the Bugatti Veyron influenced Skoda design
Volkswagen unveils new logo as part of company-wide revamp
Source: Car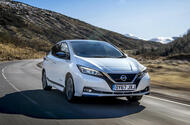 Record 10.2% market share logged for electrified models in UK, but market declined by 1.3% overall in November
Hybrid and fully electric models reached a record market share of 10.2% last month, according to figures released today by the Society of Motor Manufacturers and Traders.
More than 16,000 hybrid, plug-in hybrid or pure electric models were registered, with battery-electric vehicles registering a 228% rise over the same period last year. That's despite the overall UK car market shrinking by 1.3% year-on-year. 
Mild-hybrid vehicles, said not to be included under the 'alternatively fuelled vehicle' banner by the SMMT, registered huge increases over November 2018, up by 454% for petrol mild-hybrids. Diesel declined substantially once again, down from a 32% share in November 2018 to 23.6%. Petrol cars continue to dominate the market.
The SMMT puts the overall market decline down to weak private demand, with business registrations recording a less significant drop and fleet registrations actually rising. In total, 156,621 cars were registered last month.
SMMT Chief Executive Mike Hawes sayid: "These are challenging times for the UK new car market, with another fall in November reflecting the current climate of uncertainty. It's good news, however, to see registrations of electrified cars surging again, and 2020 will see manufacturers introduce plenty of new, exciting models to give buyers even more choice.
"Nevertheless, there is still a long way to go for these vehicles to become mainstream and, to grow uptake further, we need fiscal incentives, investment in charging infrastructure and a more confident consumer."
READ MORE
Toyota to launch two-seat EV in 2020
Analysis: Just how green are electric vehicles?
SMMT urges next PM to seek automotive-focused Brexit deal
Source: Car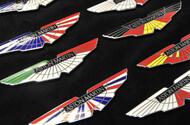 Autocar understands Lawrence Stroll, father of F1 racer Lance, is heading consortium looking to take a major shareholding in British sports car firm
Billionaire Lawrence Stroll is preparing a bid to buy a major stake in Aston Martin, Autocar can reveal following a joint investigation with RaceFans.net.
Stroll, father of Formula 1 driver Lance and owner of the Racing Point F1 team, is estimated to be worth in excess of £2 billion, having made his money investing and building up brands including Pierre Cardin, Ralph Lauren, Tommy Hilfiger, Asprey and Garrard.
He is also famed for his car collection, which is most notable for including what many regard as the most valuable collection of classic Ferraris in the world.
Both his business interests and car collection are reported to have given him the contacts to head a consortium looking to take control of Aston Martin, in the belief they can take advantage of its current low stock value and lower than expected sales prior to building the brand's equity up again in future years, most notably by taking advantage of anticipated sales for the recently launched Aston Martin DBX SUV. 
Both the Racing Point F1 team and Aston Martin currently have bases at Silverstone, although Aston's headquarters are in Gaydon, Warwickshire.
Lawrence Stroll declined to comment on the report when contacted by RaceFans.net.
Contacted by Autocar, Aston Martin also made no comment. As a listed company it is bound by strict regulations when it comes to official announcements regarding the stock market, and would be forced to confirm if a formal takeover bid had been launched.
Aston's share price is currently hovering at around £5, up from a low of just above £4 but well down on its high of around £17. The majority of shares are currently held by the Kuwait-based Adeem/Primewagon group, while the Strategic European Investment Group, part of the Italian private equity group Investindustrial, currently holds around a one-third holding in the company. Mercedes parent Daimler also owns 4% of the firm – as well as supplying engines to the Racing Point F1 team owned by Stroll.
The firm has come under intense scrutiny since floating in 2018, with a valuation of around £5bn, and earlier this year had to issue a profit warning after substantially downgrading its sales forecasts in the face of slowing global demand for its products. In the first six months of 2019 it reported losses of nearly £80m.
Additional reporting by Dieter Rencken
READ MORE
New Aston Martin DBX snapped with no disguise
New Aston Martin Vantage Roadster: first images released​
Source: Car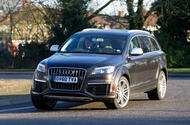 Q7 looks imposing but is undemanding to drive, given space
The Q7 is a classy, capable seven-seat SUV. And you can get one for under £10k
Hagrid on wheels is how Autocar's testers describe this generation of the Audi Q7. It's hard to disagree, Audi's once top-of-the-range SUV being big but not beautiful. Capable, too, thanks to its standard-fit, four-wheel-drive system, eight-speed automatic gearbox, air suspension and seven seats. And if you can equate having lots of standard comfort features to being likeable, then the Q7 is, again, a lot like Hagrid.
But enough references to bearded giants because the Q7 stands tall and strong enough on its own four alloy wheels (a choice of 19in or 21in, depending on trim). What's more, it comes to the luxury SUV market offering a unique blend of peerless build quality, restrained but classy styling, decent road manners and stump-pulling diesel power, which, in the 4.2 TDI version, amounts to no less than 590lb ft.
The generation being reviewed here was launched way back in 2006. Then, petrol as well as diesel engines were offered. Later on, in 2008, a 6.0-litre V12 TDI diesel model joined the line-up. The first facelift (new grille, revised interior, a cleaner 3.0-litre diesel engine) came in 2009.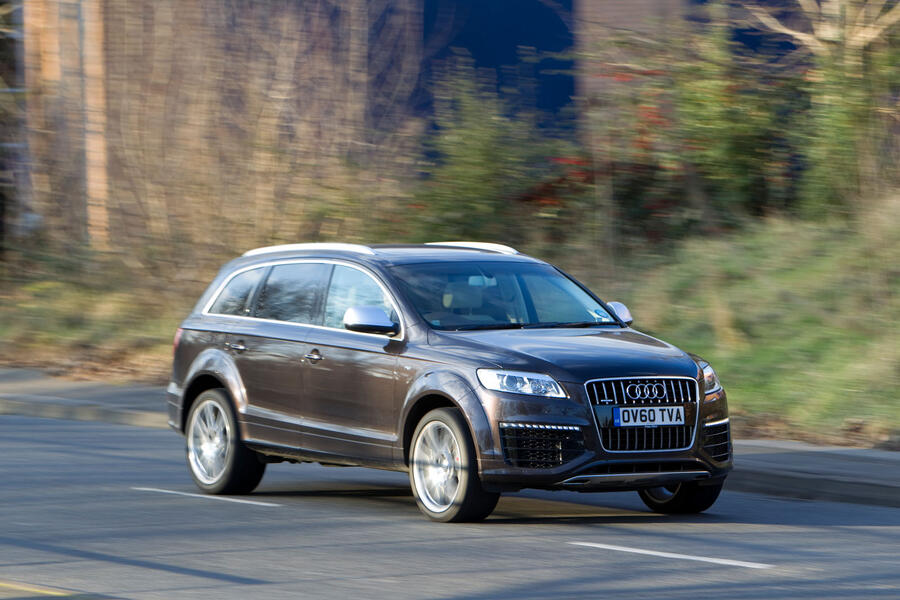 However, it wasn't until 2011 that the Q7 really came of age, with the deletion of all petrol variants and the bonkers V12 diesel, leaving behind a choice of 3.0-litre and 4.2-litre TDI diesels. It's this final chapter of the Q7 story we're interested in here.
The 3.0-litre diesel came in 201bhp and 242bhp outputs. If you're content to go with the flow, then choose the 201bhp version, but for extra overtaking grunt and more relaxed cruising when fully loaded, you should take the 242bhp model. The key to its appeal is an extra 73lb ft of torque (for 405lb ft in total), which, when you're talking about a car weighing around 2350kg, is not to be sniffed at. In any case, this more powerful engine dominates the classifieds so you'll be spoiled for choice. Prices start at £9000.
Less common than even the 201bhp engine is the 335bhp 4.2 TDI diesel. Thirstier and with the same braked towing limit as the 3.0-litre versions, it has only its huge torque output to commend it. It's not cheap, either. Prices for early, 2011-reg cars with 100,000 miles start at around £15,000.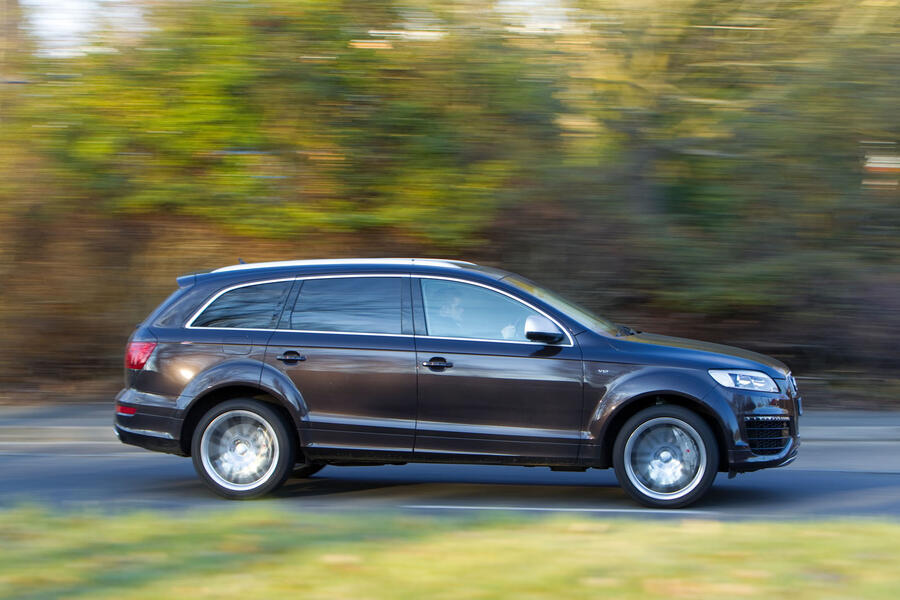 Regarding trims, S line dominates but be warned: its stiffer suspension can be uncomfortable. For larger and smarter alloy wheels, special paint and even more kit, check out the two variations on the S line theme, Style Edition and Sport Edition. S line Plus is an additional permutation.
We can see their appeal but the contrarian in us warms to SE trim, one up from entry-level Standard. Attractions include its more supple standard suspension, sensible level of equipment and absence of body addenda. A clean one-owner 2011-reg 3.0 TDI 240 SE with 60,000 miles and full Audi service history costs £15,000. It hits the Q spot perfectly.
Top spec pick
S Line Sport Edition: Costing £3000 more than S line Plus, this trim adds even smarter 21in alloy wheels and a sporty bodykit to an existing spec that includes leather trim, privacy glass and xenon headlights.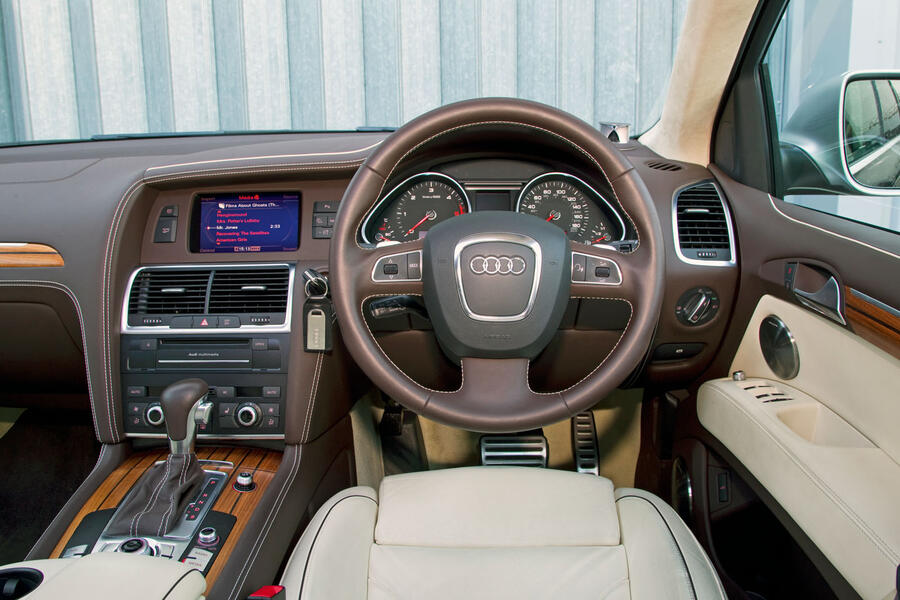 Need to know
Large though it is, the Q7's maximum braked towing limit is 3200kg compared with 3500kg (the maximum legal limit) for the Land Rover Discovery.
A shortage of head and leg room means that only small children will find the Q7's third row of seats comfortable.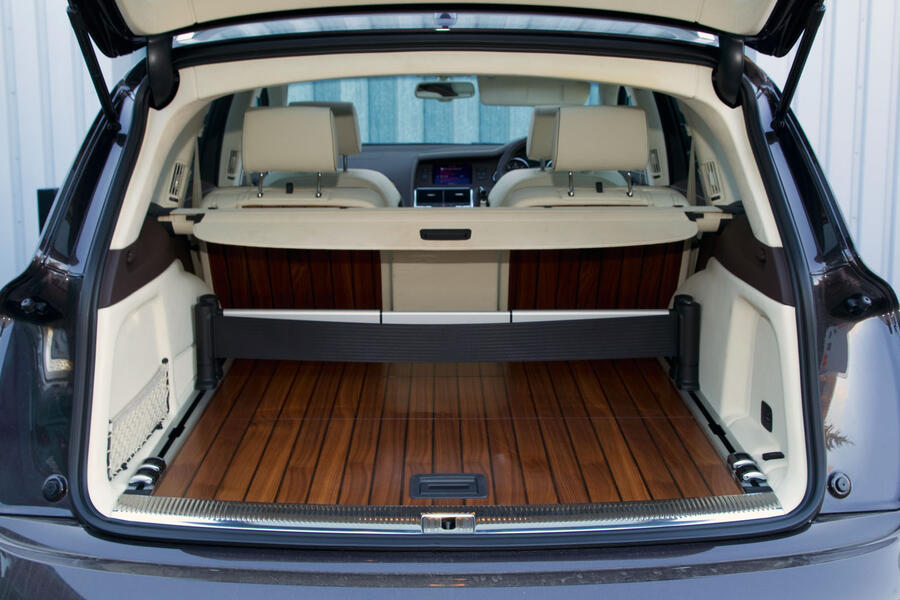 They may be diesels but don't expect to achieve more than 30mpg in real-world motoring from the 201bhp and 242bhp 3.0-litre TDI engines. The 4.2-litre TDI returns around 25mpg.
The Q7's underside isn't well protected so avoid any car that has tackled anything more challenging than a bowling green.
Q7s over three years old qualify for Audi's fixed-price servicing plans, which claim to offer simpler and more transparent pricing for a range of essential jobs.
Our pick
Audi Q7 3.0 TDI 245 SE: SE trim adds heated leather seats but avoids S line's firmer and less comfortable suspension. The 242bhp diesel engine is more muscular than the 201bhp unit yet also as economical.
Wild card
Audi Q7 4.2 340 Line Plus: If it's pulling power you need, this version has 590lb ft of the stuff. S line Plus (it cost £4500 more than S line) features 21in alloy wheels, special leather and parking assist.
Ones we found
2011 Q7 3.0 TDI 245 S line, 144,000 miles, £9000
2013 Q7 3.0 TDI 245 S line, 80,000 miles, £15,900
2014 Q7 3.0 TDI 204 SE, 46,000 miles, £19,995
2015 Q7 4.2 TDI 340 S line Style Edition, 56,000 miles, £25,990
READ MORE
Audi cuts 9500 jobs in Germany to fund EV investment
New Audi Concierge services aims to make EV transition easier
Source: Car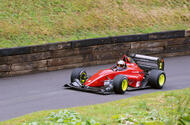 A range of spectacular cars, enthralling tussles and grass-roots fun are just some of the reasons you should check out the British Hillclimb Championship
It features some of the most spectacular modern single-seat racing cars, the cleverest driver aids and fabulous competition, yet the British Hillclimb Championship remains an underrated gem.
The basic ethos of hillclimbing has changed little since it started in the early 20th century: to drive a car as fast as possible up a defined hill. Of course, the hills are now surfaced and mainly on private land rather than public gravel roads, where it all started over 115 years ago. However, closed public roads are still used for competition in Northern Ireland and the Channel Islands.
These days, state-of the-art hillclimb single-seaters are purpose-built projectiles rather than the recycled circuit racers that used to be the norm. They're capable of reaching 60mph from a standing start in little more than two seconds and breaking 140mph on certain hills. Cars with in excess of 600bhp, launch control and traction control are at the front of the split-second action.
However, while Cosworth V8 Indycar engines are at the top of the game, an ever-increasing number of diminutive and ultra-light motorbike-engined cars are on the attack. And it all happens on ribbons of asphalt akin to a single-lane country road, with very little margin for error.
Alex Summers, British champion in 2015, was runner-up this season to accomplished champion Wallace Menzies. "There are plenty of cars in the 600bhp to 700bhp bracket. We have traction control and paddle-shift sequential gearboxes," says Summers. "We have a yaw- and throttle-based traction control system on the Firestorm that I drive. It becomes more important the more power you have.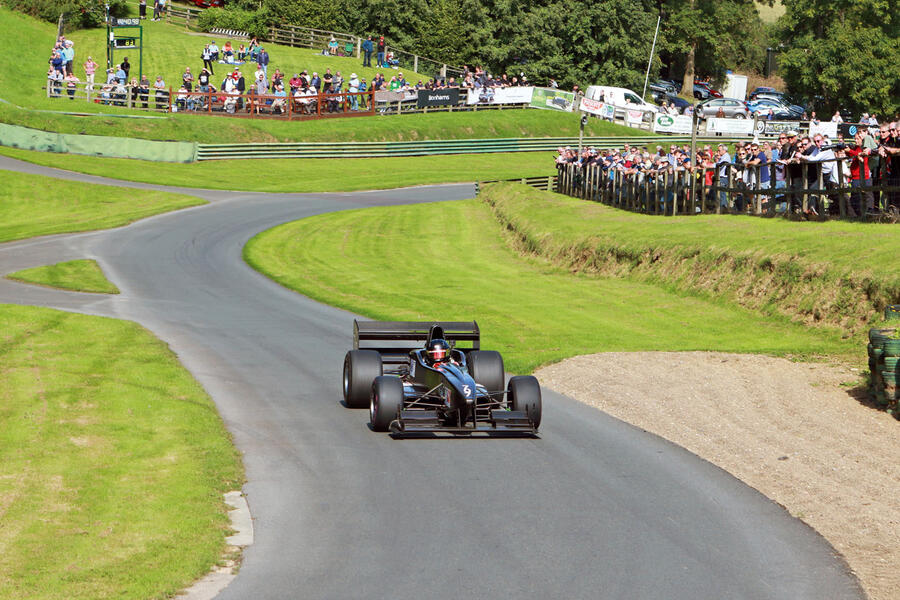 "The launch and traction control systems blend into each other at about 25mph. We can do a standing-start 0-60 in a smidge over two seconds and have something in the region of 400kg of downforce.
"There are only a couple of hills where I don't use all six forward gears. We run an A1 GP Lola gearbox with a Geartronics management system. The Motec engine management system and the Geartronics system work together. What we can do with the electronics is incredible."
The highlights of any British Hillclimb Championship event are the twin top-12 run-offs, where the big guns run for major points. At Shelsley Walsh, the spiritual home of hillclimbing since it opened in 1905, it is a frenetic 23-second, 1000-yard adrenaline rush up the side of the Teme Valley for the front runners.
Joining Shelsley at the pinnacle of the sport is the Prescott hill in Gloucestershire, but the daunting 17-event British Hillclimb Championship schedule extends from Doune in Scotland to Wiscombe Park in Devon, as well as Guernsey, Jersey and Northern Ireland.
However, while the British championship is the spectacular top of the sport, grass-roots hillclimbing is thriving and just about the most accessible branch of timed motorsport. Standard cars, with the absolute minimum of changes, compete across the season to give drivers the buzz of pitting themselves against the clock on a twisting and climbing strip of asphalt.
Paul Lawrence
READ MORE
Head for the hills: hillclimbing in a Vauxhall Corsa GSi 
Racing lines: why car makers still can't resist motorsport
Getting amateur racing back on track with motorsport's new boss
Source: Car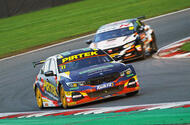 Andrew Jordan won six times in 2019, but, despite this, his drive isn't safe
Andrew Jordan lost out on a second British Touring Car title by just two points. Now, he might lose his car…
Two points. That's all that stood between Andrew Jordan and a second British Touring Car title. Instead, his BMW team-mate, Colin Turkington, won a record-equalling fourth crown and Jordan is contemplating "50-50" odds that his BTCC career might be over.
"Do I think I deserved to win it this year?" says the 2013 champion. "Yes, I do. But I didn't and it's pointless looking back. I put up a really good season, had more wins than anyone" – six compared with Turkington's five – "and I really enjoyed it, which I can't say for every year."
Jordan won a race at the Brands Hatch season opener in April, despite having just one day of testing under their belts in West Surrey Racing's new BMW UK-backed 3 Series. "That was down to [WSR boss] Dick Bennetts and the engineering team," says Jordan. "I felt lucky every time I went to a race."
But next time out, at Donington Park, the 30-year-old was hit broadside through no fault of his own and ended up in hospital with bruised ribs. Meanwhile, Turkington took a brace of wins. "To come back from that and win two races [at Thruxton], then another two at Croft showed where I'm at mentally," Jordan says. "That was a big thing for me, not just in terms of the title."
Then two more big things happened. First, WSR was 'punished' for its success, as is the way in the BTCC. "At the halfway point, there was some 'equalisation', as they call it," says Jordan. "We had our boost turned down and others got theirs turned up. I was frustrated."
Then word came from Jordan's long-time primary sponsor, Pirtek, that it was pulling its funding at season's end following a management change. "The uncertainty of not knowing what's happening next year made the season easier to enjoy because it might well have been my last," says Jordan. "Without them, I wouldn't have been in touring cars, never mind having won a title. I'll always be grateful."
So what now? "I haven't approached any other team," he says. "It's either BMW or I go and do something else. I've been in the BTCC since 2008. I love it, but I don't have to do it. The appeal of just being on the grid does nothing for me. I want to win races and titles."
WSR and BMW want to retain Jordan, but in racing, finance usually rules. "As you can imagine, West Surrey have had a long line of drivers knocking on the door with big bags of cash," says Jordan. "It's really nice they are saying 'look what he did for us last year'. They are trying to put talent before the funding, which I really appreciate. But it's coming up to deadline…"
That's the reality of motor racing, even for proven BTCC champions.
READ MORE
Racing lines: Car manufacturers may be fickle, but motorsport needs them
Racing lines: Remembering Jim Clark
Racing lines: Le Mans '66's greatest triumph? Getting made
Source: Car
With the general election just a week away, we outline some of the different parties' major car-related pledges
The UK will stage its third general election in four years on Thursday, 12 December – and the results could have a major impact on motorists and the car industry.
Brexit is a key issue in the election and Britain's ongoing relationship with the European Union could greatly affect the motor industry in this country. And the leading parties have all unveiled other policies that are significant to car owners, including pledges to phase out the sales of combustion-engined cars and to cut carbon emissions.
These are the main car-related policies in the manifestos of the three main parties that have candidates standing across the UK.
Conservative Party
 Leave the EU by 31 January and keep the UK out of the EU single market and customs union. Negotiate a new EU trade deal but the implementation period won't extend beyond December 2020.
 £38.8 billion investment in 'strategic and local roads'.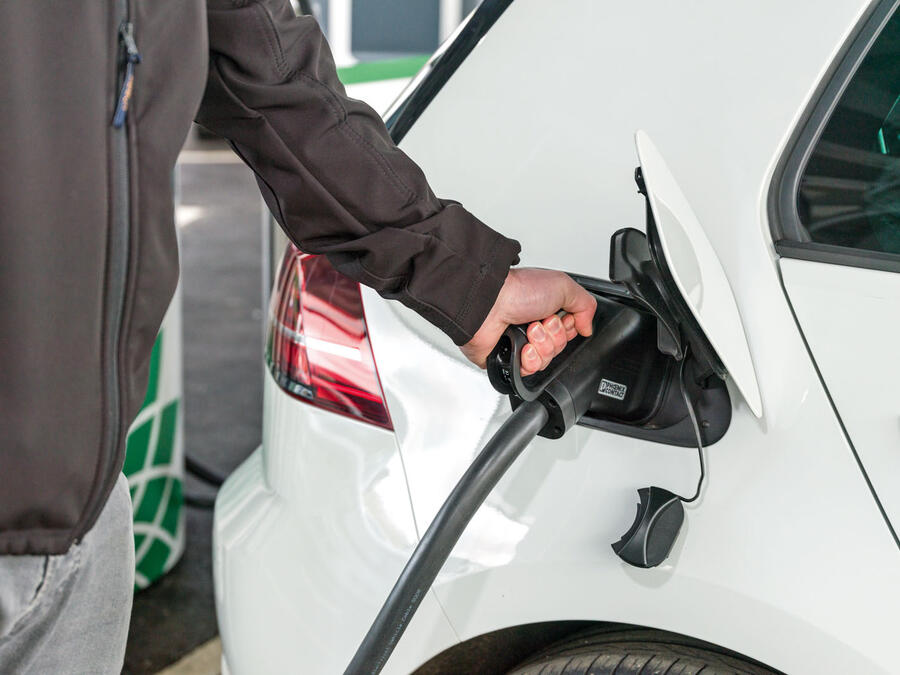  £1bn investment in a fast-charging network, with the aim for everyone to be within 30 miles of a rapid charging station.
 Reach net zero greenhouse gas emissions by 2050.
 Consult to determine the earliest date for phasing out the sale of new petrol and diesel cars.
 Launch the biggest pothole filling programme yet.
Labour Party
 Secure a new Brexit agreement within six months, including 'close alignment with the EU single market and UK-wide customs union'. It will then be voted on in a referendum.
 Invest in three automotive gigafactories and four metal reprocessing plants. Promote the development and manufacture of ultra-low-emission vehicles.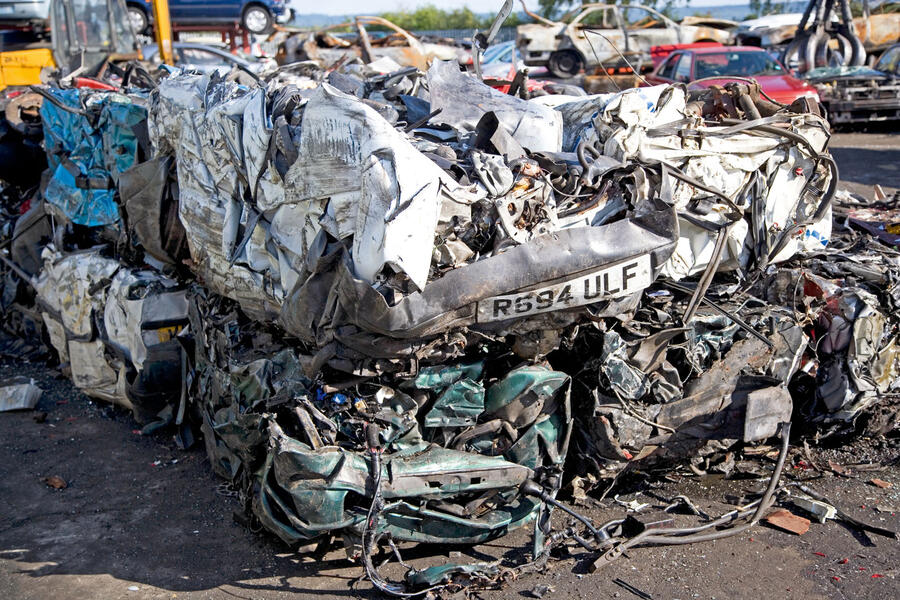  Invest in electric vehicle charging infrastructure and in electric community car clubs.
 Target to cut deaths and serious injuries on UK roads to zero. Investment to make local roads 'safer for everyday journeys' and review all tolled crossings.
 Put the UK 'on track' for a net zero carbon energy system 'within the 2030s'.
 Aim by 2030 to end sales of new combustion-engine vehicles.
 Establish a £400bn 'national transformation fund', with £250bn focused on renewable and low-carbon energy and transport.
 New Clean Air Act to include vehicle scrappage scheme.
Liberal Democrats
 Revoke article 50 and remain in the EU.
 Develop a national skills strategy and innovation centres to develop zero-carbon technologies, including batteries and hydrogen fuel cells.
 Cut VAT on EVs to 5%. Increase the rate of installation of on-street and ultra-fast EV charging points.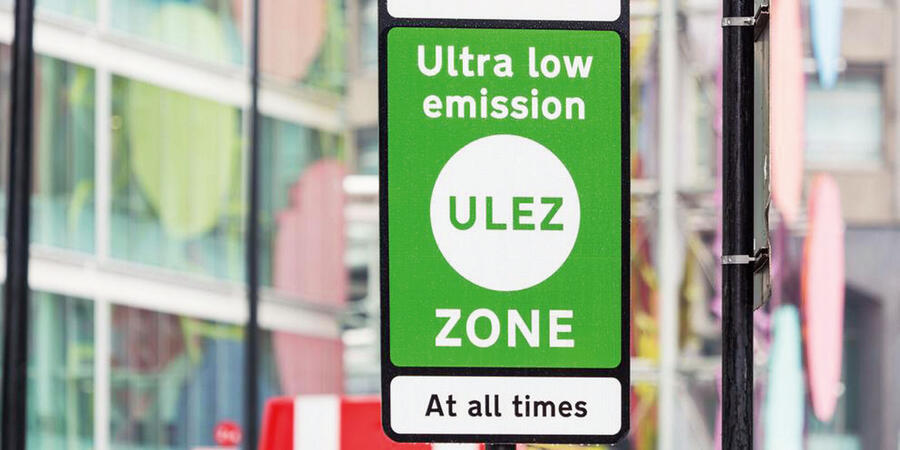  Establish ultra-low-emission zones in 10 more towns and cities in England.
 Reduce the number of single-occupancy cars used for commuting. Push the development of car-sharing schemes and autonomous vehicles.
 Set a legally binding target to reach net zero greenhouse gas emissions by 2045.
 Ensure all new cars are electric by 2030.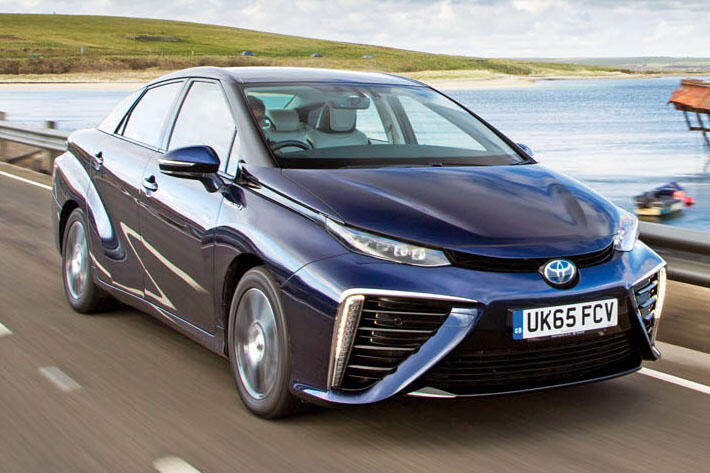  Green Investment Bank to increase funding in zero-carbon and environmental objectives.
READ MORE
How car firms will alter their prices post-Brexit
UK car production falls 4% in October as Brexit doubt takes toll
Nissan 'to review future' of Sunderland plant in case of no-deal Brexit
Source: Car
Performance coupé-SUV grows more focused for its second generation, with heightened dynamics and effortless cruising ability
AMG isn't holding back in launching a go-faster version of the second-generation Mercedes-Benz GLE Coupé. From the outset of UK sales of the bold SUV, a new GLE 53 model sits alongside the standard GLE 350d and GLE 400d diesels and diesel-electric plug-in hybrid GLE 350de in a four-strong initial line-up.The successor to the earlier GLE 43 Coupé has been conceived to rival to the likes of the Audi SQ8, BMW X6 M50i and Porsche Cayenne S Coupé, providing a stepping stone to the range-topping GLE 63 Coupé that was revealed at the recent Los Angeles motor show.The GLE 53 Coupé is clearly a more focused and resolved proposition than its predecessor, bringing with it a more powerful and responsive mild hybrid drivetrain, an excellent nine-speed automatic transmission with steering wheel-mounted shift paddles and a new 4Matic+ four-wheel drive system featuring a fully variable apportioning of drive between the front and rear wheels. There's also the latest incarnation of AMG's Ride Control air suspension.It's distinguished from its standard siblings by a series of typical AMG design elements, including a so-called Panamericana grille, restyled bumpers, powerdomes on the bonnet, a prominent diffuser, chromed tailpipes and unique 20in wheels as standard (with both 21in and 22in alternatives available among a long list of optional equipment). Inside, there's an AMG-specific digital instrument display, the latest AMG multifunction steering wheel with a rotary dial to alter the driving modes, carbonfibre trim details and brushed stainless steel pedals and sills.The elevated driving position isn't exactly sporting in character. However, generous adjustment of the driver's seat and steering wheel allows you to strike a suitable compromise. The broad front seats are supportive and comfortable, but those sitting in the rear may bemoan the lack of contouring and support in the bench.  In line with standard versions of the new GLE Coupé, the GLE 53 Coupé is based on a new platform. It has a 62mm-shorter wheelbase than the regular GLE 53, although its wheelbase is 19mm longer than that of the GLE 43 Coupé. Additionally, its front and rear track are increased by 53mm at the front and 92mm at the rear to measure 1681mm and 1720mm respectively – all of which gives it a considerably larger footprint than the model it replaces.  The GLE 53 is the latest model to receive AMG's mild hybrid drivetrain, which was launched in the CLS 53 back in 2018. It employs a turbocharged 3.0-litre in-line six-cylinder petrol engine developing 429bhp and 384lb ft, in combination with an integrated starter motor capable of providing an additional 21bhp and 184lb ft for brief periods of loaded acceleration.By comparison, the turbocharged 3.0-litre V6 used by the old GLE 43 delivered 362bhp and 384lb ft through a less advanced seven-speed automatic gearbox and 4Matic four-wheel drive system.To boost throttle response, the 48-volt electrical system that's used to run the motor also operates a small compressor. This boosts induction before the twin-scroll turbocharger has reached its peak operating pressure.
Source: Car