James

Ruppert: Think a commercial for under £2500 is impossible? Think again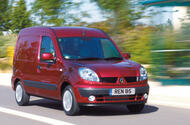 A 2007, 70k-mile Kangoo was £1400 – including an oven
With less than 2500 big ones, you can pick up a Renault Kangoo, Ford Transit Connect and even a 2009 Fiat Grande Punto
What with cars being banned from just about everywhere soon, I was interested to see that it is possible to buy, in America at least, a Piaggio Cargo robot for a mere $3250 (£2520). It even has a name: Gita. The robot apparently follows you around and carries up to 40lb (about 18kg) of your stuff. A fancy shopping trolley, then. Surely, a small commercial van or pick-up would be far more useful, but oh so problematic to buy used. So with two and a half grand to spend, what models could cause us trouble?
In the spirit of keeping it real, I stuck to more local commercials. At £1400, a Renault Kangoo diesel looked like good value. Built in 2007 and now with 70,000 miles, it came with a warming oven. So it could carry stuff and make me a cheese toastie, or get me into the catering business. It had quite a quirky oven door on the outside as well. Reversible, apparently.
For £50 more, there was a 2005 Ford Transit Connect. I've always liked the shape of those. This was a 1.8 TDCi one with a long-wheelbase and high-top body and just over 80,000 miles. Fresh MOT and no advisories, too. It seemed clean enough and had a long list of recent replacements, such as cambelt, wheel bearings, driveshaft, starter motor and injectors. Some extra chrome bling and a past life as a signwriter's van may put some people off. Not me.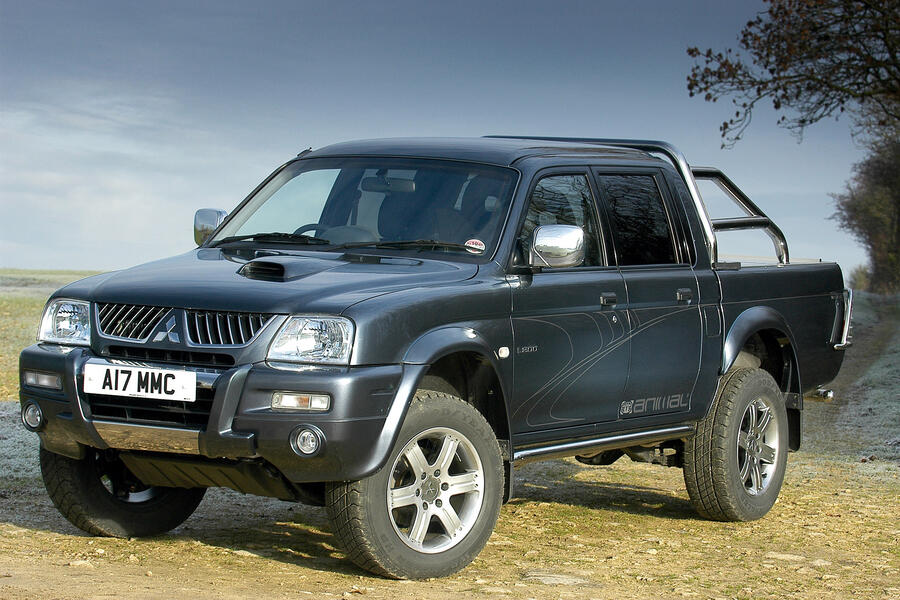 Then I found a 2009 Fiat Grande Punto 1.3 JTD Active panel van. It looked smart and had a reasonable 103,000 miles. It was an ex-utility company van and had a top speed limited to 70mph, which can be undone at a dealer. What I found interesting was a potential 60mpg, plus it had air-con and a good old-fashioned CD player. Price: £1995.
I'd better not tell you about the Jaguar XJ (XJ40 era) project pick-up I saw online at just £500. It needed more welding, so better get a proper one. I came across a Mitsubishi L200 from 2000 with 200,000 miles. Nice bit of numerical symmetry right there. It was priced at £650 and all it had was a little bit of rust. Believe that if you will. Better to pay £1100 for a 2002 Animal version.
Then there was a ratty 100,000-mile-plus Volkswagen Caddy pick-up from 1998 with a seat that looked like someone possibly mixed some cement on it. It seemed pricey at £1250 but did look ready for work, with an unburstable 1.9 diesel. Indeed, there was more than enough room on the bed for a Vespa 125.
There you have it. A great cargo and a pick-up that is better than any new-fangled robot.
What we almost bought this week
Peugeot 406 2.0 SE Coupe: Designed by Pininfarina, the coupé is a wonderful evolution of the pretty 406 saloon. This one, a 2000/V-reg with 144k miles and a black leather interior, has a good service history and just one former keeper. "Possible future classic," trumpets the ad. Having run a 406 coupé long-term test car, we couldn't agree more.
Tales from Ruppert's garage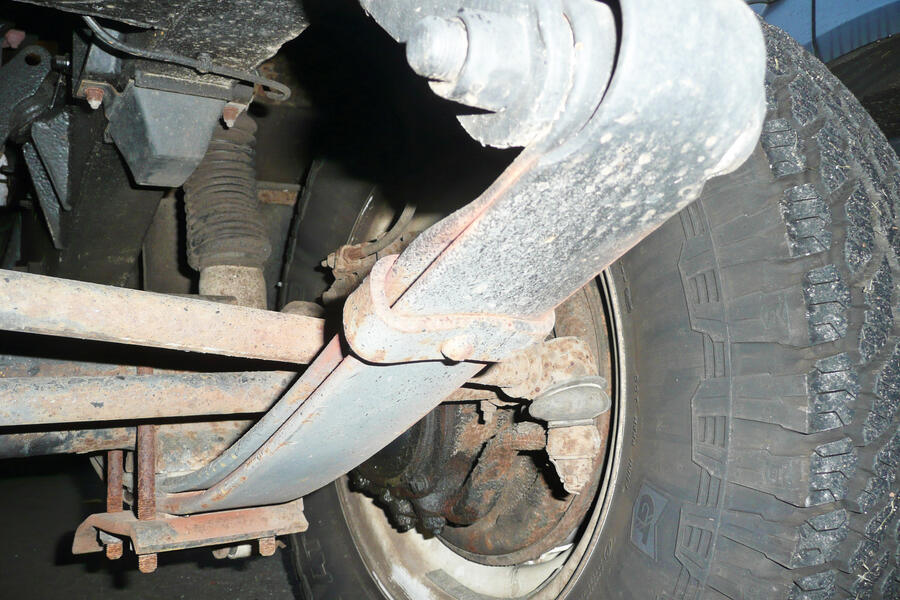 Land Rover Series 3 – mileage 130,800: I dropped the Lorry off for its MOT, after picking up the Flying Pig from its MOT – more on which in the coming weeks. I had to go back and collect the Lorry as the garage was rammed with work. Luckily, there are several weeks still on the ticket.
You may remember that I'd mentioned a nearside fluid leak a while back. Well, that does seem to be a bit more serious. Years spent coaxing underperforming motors across the country has dulled my questionable road-testability. Apparently, it pulls under braking, but not when I do it. It needs work for the MOT, so it's going back.
Reader's ride
Ford Focus: Kenny Smith is a regular supplier of 'Reader's Rides' to this page and here's his nephew's latest: "Steven needed a suitable vehicle to meet the needs of his growing young family and especially something with good fuel economy and a decent trim specification.
"After looking at several examples, he spotted a 2011 Ford Focus 1.6 diesel Zetec S hatch with 71,000 miles and full service history at a used car specialist. After a very through inspection by a mechanically minded relation, who declared it to be acceptable for purchase, the Focus became his. Three years and over 30,000 miles later, it has been an ideal family vehicle."
Readers' questions
Question: My Mazda dealer says I should buy a new MX-5 now as supplies will be cut back over winter due to stiffer CO2 emissions penalties being phased in. Is he right? Dave Hollis, Newbury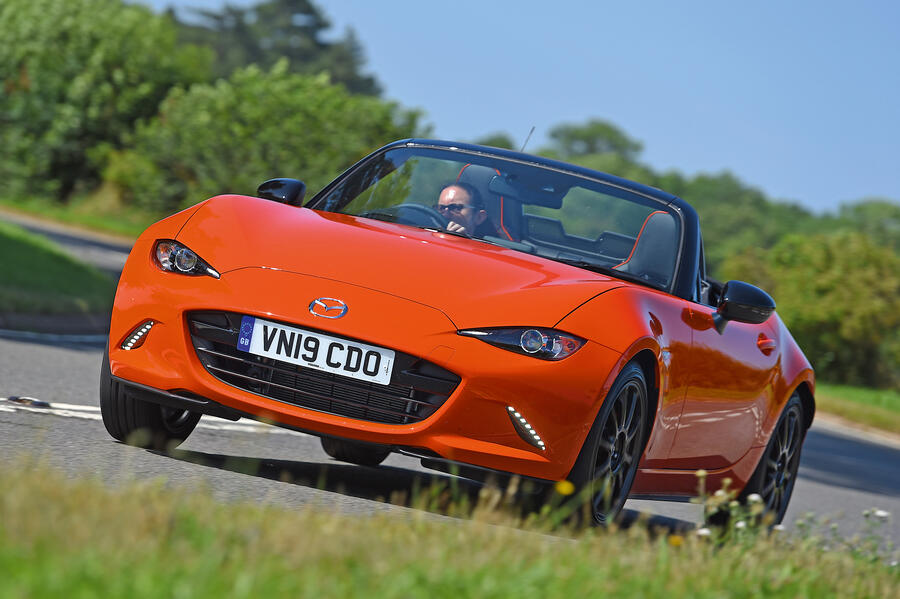 Answer: The penalty he's referring to is €95 (£82) for each g/km of CO2 above a car maker's permitted fleet average limit of 95g/km, payable by the manufacturer, not the motorist. However, a Mazda spokesman said its introduction would be unlikely to affect MX-5 supplies. A more likely cause, he said, would be the fact that the model is made on the same production lines as other Mazdas and numbers are likely to be reduced as winter approaches to make space for more in-demand cars, as well as to clear the way for model-year updates. JE
Question: There are signs warning of deer on a road close to my home but I've never seen the animals. Is this another 'elf 'n' safety box-ticking exercise? Tony Smollett, Shepperton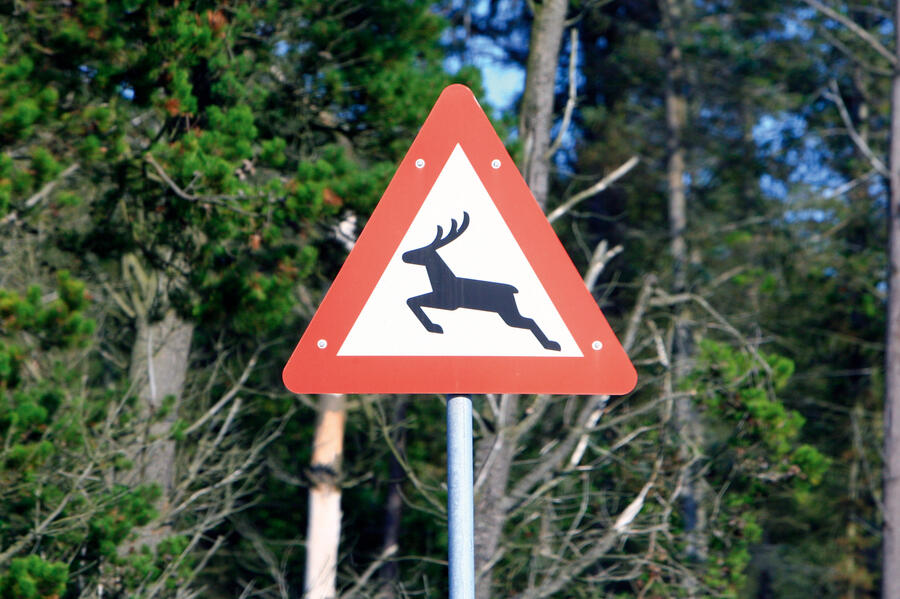 Answer: Given that the UK deer population numbers two million, the highest recorded number in 1000 years, it's surprising you haven't seen any and unlikely the council is wasting money on signs warning of them. In fact, autumn is the mating season for deer, so they're friskier than usual and a risk to motorists particularly between sunset to midnight, as well as in the hours before and after sunrise. JE
READ MORE
Renault's budget electric City K-ZE targets Europe
Exclusive: the future of Ford, according to its bosses
Mercedes-Benz electric commercial vehicle roll-out gathers pace
Source: Car
Write

a Comment
Fields with * are required