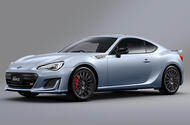 The manufacturer's home nation will get the updated rear-wheel-drive sports car first, followed by the rest of the world
Subaru has unveiled its updated BRZ, which has been given a mild update after six years on sale. 
The manufacturer has tweaked the suspension of its Mazda MX-5 rival, with retuning of the dampers aimed at making the car better to drive. 
Fins at the rear of the car are claimed to improve aerodynamics and reduce wind noise by reducing turbulence. 
Inside, the rear-drive BRZ remains the same, although the non-UK 'RA Racing' model has had a redesign of its seatbelts and rollcage. 
The current BRZ was introduced in 2012, and achieved a five-star rating at the hands of our road testers. Subaru plans to sell 160 BRZs per month in Japan, but hasn't specified how many it will sell in the UK. Given the delay between cars going on sale in Japan and in the UK, it's expected that we won't see the facelifted BRZ on UK roads until the second quarter of 2019.
Subaru recently suspended orders of the Levorg four-wheel-drive estate in the UK due to greater demand than supply, although the brand only sold 1739 cars between 1 January of this year and the end of July. All Subaru diesels in the UK have also been axed recently. 
Read more:
Subaru BRZ long-term test review: six months with a cut-price sports car
Source: Car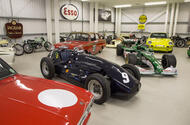 After legal battles between former management and previous business associates, JD Classics has fallen into administration
JD Classics, one of the country's most prolific classic car firms, has gone into administration. 
Administrators Richard Beard, Mark Firmin and Richard Fleming were recently appointed to the classic car restoration and sales company. 
Sky News reported that the company was looking for a new buyer last month, as an investigation into "financial irregularities" continues. Lawsuits against Derek Hood, the company's founder, were filed by Mike Tuke, who accused Hood of "deliberate and dishonest conduct", with which the judge agreed.
Hood left the Maldon, Essex-based firm several months ago and former Lotus CEO Jean-Marc Gales was appointed in his place.
JD Classics restores and trades classic cars and has a racing division. It employs around 60 staff and is understood to own around 110 classic cars. As well as its main Maldon base, it has a flagship showroom in Mayfair, London.
In a sale document, administration firm Alvarez & Marsal said: "the opportunity to acquire JD reflects the need to return value to stakeholders following the discovery of certain financial irregularities within the business.
"Whilst an investigation into these matters is ongoing, a new management team is now in place and the individuals associated with these irregularities are no longer working in the business."
Clive Robertson, from law firm Healys LLP classic car group, said: "The administrators, Alvarez & Marsal, are reportedly hoping to find a buyer for the business. In the meanwhile, there will be considerable concern amongst a diverse group of parties who will be affected, including staff, investors, lenders, trading partners and, not least, those with cars at the Mayfair and Maldon premises for sale or restoration."
Read more:
Inside the world's greatest classic car business: JD Classics
Exclusive: Lotus boss Jean-Marc Gales departs car maker
Jaguar E-Type named the best British car at Classic & Sports Car – The London Show
Source: Car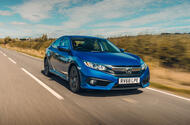 Saloon bodystyle gives the Civic a more upmarket feel, without compromising its moderately engaging drive. Is that enough to make it more than a niche proposition?
After three years without a single saloon in its UK line-up, Honda has bolstered the Civic range with a new four-door bodystyle.Customers see the Civic as synonymous with the brand, Honda says, and a saloon should help broaden its appeal. It also has to tempt Accord customers, who have been without a direct replacement since that model went off sale in 2015.The elongated, coupé-like styling is certainly more restrained than the polarising hatchback, with a more discreet rear bumper and a roofline that slopes smoothly into the C-pillars. Overall length has grown 125mm to 4644mm, with the extra dimensions increasing boot space to 519 litres, versus 478 litres in the five-door.The launch line-up is limited to two engines: a 127bhp, 1.0-litre i-VTEC three-cylinder turbo petrol in six-speed manual or CVT automatic guises, and the 118bhp, 1.6-litre i-DTEC diesel, tested here with manual transmission but also available with a nine-speed automatic – a first for any diesel Civic. For the time being, the more potent 1.5-litre petrol is staying exclusive to the hatchback.The diesel is expected to outsell the petrol 3:2, with an even split between manual and automatic transmissions. And even then, Honda expects the hatchback to continue to make up the majority of Civic sales.
Source: Car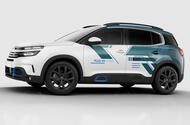 Electrified SUV concept will join the production C5 Aircross on the Citroen stand
Citroën will showcase the C5 Aircross in both European specification and as a hybrid concept at the Paris motor show next month. 
The Citroën C5 Aircross Hybrid Concept is marked out visually from the production C5 Aircross by a custom livery and badging across the exterior and blue flashes across the car's cabin. 
A production version of the 225bhp, 249lb ft plug-in hybrid concept will go on sale in 2020 and is likely to follow the concept's powertrain specifications. The front-wheel-drive concept has an electric-only range of 31 miles and can travel at up to 84mph in electric-only mode. 
Citroën claims sub-50g/km CO2 emissions and fuel consumption of 141mpg – 40% better than the combustion-only car's. A regenerative braking system is also employed, boosting efficiency by up to 10%. Citroën claims a charge time of two hours from a 32A wall charger.
Boot space is unchanged from the petrol and diesel versions of the C5 Aircross, with the batteries stowed in the floor under the passenger area, rather than under the boot floor.
As with a raft of other plug-in hybrids currently on the market, the powertrain automatically manages the two motors, or the driver can select between three drive modes: ZEV, Hybrid and Sport, the last of which provides the car's full reserve of power by combining both power sources. 
In 2019, Citroën will celebrate its centenary, as well as the 70th anniversary of the 2CV. Stands devoted to the brand's fashion and art cars, as well as its full current range, will make up Citroën's display at its home motor show. 
Read more: 
Citroen C5 Aircross revealed at Shanghai motor show
Citroen C5 Aircross SUV launched in Europe + prototype drive
Source: Car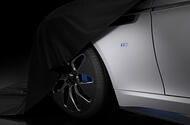 Aston's new Rapide E will be capable of 155mph thanks to two rear-mounted electric motors producing over 602bhp
Aston Martin has revealed more technical details for its upcoming fully electric luxury saloon, the Rapide E, ahead of deliveries starting next year.
The limited-run model will be powered by two rear-mounted electric motors combining to produce "over 602bhp", according to the firm. The method of mounting both motors over the back axle differs from other electric saloons such as the Tesla Model S, which, when in dual-motor configuration, mounts one on each axle to give four-wheel drive.
The torque output is set to be close to 738lb ft (1000Nm), allowing the 50-70mph sprint to be completed in 1.55sec. A 0-60mph target of around four seconds has been set, a similar figure to the Rapide S on which the EV is based, although the true figure is yet to be confirmed. Pricing still has to be announced, too, but a Williams Advanced Engineering source was able to reveal that the car's kerb weight is "almost identical" to that of a regular Rapide.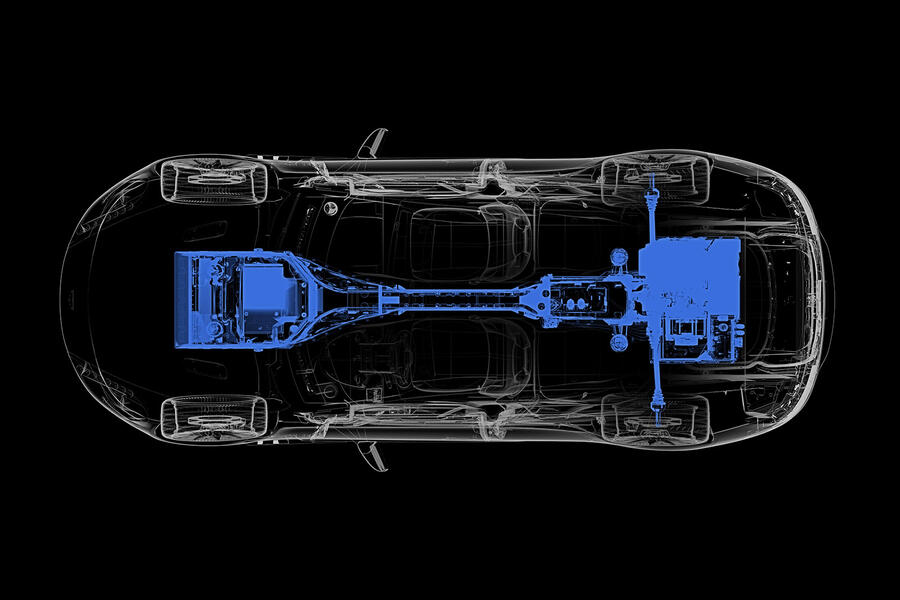 Aston claims it has engineered the Rapide E for "repeatable performance", meaning the quoted acceleration figures can be achieved in quick succession without the performance degregation seen in similar EVs. The top speed of 155mph (hence the release of just 155 units globally) can reportedly be maintained continuously for 10 minutes. ​
The powertrain underneath the Rapide E, engineered by Williams Advanced Engineering and assembled at a new facility in Coventry, uses a cutting-edge 800V electrical architecture. The technology will allow the Rapide E to offer a 350-mile-per-hour charge rate, allowing it to make use of forthcoming 350kWh DC chargers. 
Williams Advanced Engineering technical director Paul McNamara on the Rapide E – interview
When did you first get involved?
"We've been very active in working with OEMs on battery technology and we did some work with Nissan and Andy Palmer [former Nissan chief planning officer and now Aston CEO] had been involved in that work. When he moved over to Aston Martin, he had a very clear vision of electrification as a route the company needed to go down. He was well aware of our activity and brought us into the company, starting with the very first project electric Rapid with Formula E power. We then came up with the idea of getting an APC grant to get the development done. That journey has been two and a bit years."
Are you championing British suppliers with the powertrain in the Rapide E?
"We are a small one, but like any automotive manufacturer, we do bring in parts from Europe. [For] this particular battery, because it's quite low volume, quite specialist, we are leaning quite heavily on the suppliers we use in the UK. At least 90% of everything bar the cells is a UK supply."
Why mount two motors on the rear axle instead of spreading them across both axles?
"Very much the brief for the whole thing was that we don't really want to change the Rapide at all, as it is a limited-volume car. The affordability of the project is dependent on carrying it over. What we had to do is carry over a rear-wheel-drive platform. We also wanted to give it Rapide power, plus a bit, so two motors was the sensible solution."
Is it less practical? 
"The boot has changed, but the overall boot volume is very similar. Aston were very keen to keep the car's practicality."
How much does the Rapide E weigh?
"It is virtually identical to the standard car. That's why you can see a lot of cost engineered into it, with a carbonfibre frame and materials such as Kevlar. The powertrain is approximately the same weight, all in, to the V12 and gearbox that has been taken out."
What is the car's range?
"The target was that it had to be more than 200 miles on the NEDC cycle. We're pretty comfortable that it'll be in the region of 230 miles. We had to have performance, weight and range as similar as possible to the standard Rapide."
What are the benefits of the 800V architecture?
"The big benefit is weight: you're operating at a lower current with less conductive material needed. Aston was also adamant that it wanted to do this project to gain engineering knowledge and development for future cars, such as those in the Lagonda range. So an 800V system is future-proofing in terms of the latest charging tech."
Rapide E will appeal to "very different" customers to Tesla Model S
Customers of the Rapide E electric model will be very different from those interested in a top-of-the-line Tesla model, according to boss Andy Palmer.
"Most of the people who buy a Model S are buying it fully loaded. They're not limited by their cash. They're limited by the offer," Palmer said.
"We're looking to those guys looking for something above Tesla. That customer probably isn't looking for 'Ludicrous mode'. Our offer will have very credible acceleration – equal to a petrol Aston Martin – but you'll be able to drive the car rapidly all the way around the Nürburgring without it derating or conking out on you."
Aston Martin is currently running prototypes of the Rapide E – one of which we drove (below) – ahead of deliveries in 2019. Although a fair amount is set to change before production of the 155 customer-spec Rapide Es begins, the engineering mule does prove the fundamental viability of an electric Aston Martin.
The prototype has been developed by Williams Advanced Engineering, which is also working on the production version. It will be based on the Rapide AMR.
The car is described as a proof-of-concept rather than being too indicative of what the finished article will be like. As such, its engine bay is filled with what is in effect one of Williams' Formula E battery packs and has required some bulkhead surgery to make the pack fit. The final battery will be smaller and more compact, but still front-mounted. Drive is handled by the rear wheels only. In the prototype, it is through a single electric motor but the finished article will switch to a pair.
The relationship between the Rapide E and other future Aston Martin electric vehicles will be complicated. Palmer says that all EV powertrain intellectual property will reside with the company but admits that the Rapide E is a proof-of-concept rather than an architecture that will be developed for other models.
When asked why Aston Martin was choosing to launch its newest powertrain in its oldest car, Palmer said: "I've engineered cars for a long time. It's very hard work when you try and change everything at once… I wanted to do this with a car we understand intrinsically."
Driving the Aston Martin Rapide E prototype
Based on an original Rapide development mule, the electric prototype is closer to a concept car than the finished article. Windscreen wipers and indicators don't work – victims of the switch to a new electrical architecture – and the digital instrument screen reports a scrolling list of warnings and status messages alongside speed.
Even restricted to the edges of the Williams car park, it's clear that the prototype isn't going to humble a Model S in a drag race. Even a Nissan Leaf – one of Palmer's other projects – would probably have it beaten off the line because there is a noticeable delay between pressing the Rapide E's accelerator pedal and feeling it start to move; apparently, this is down to the lack of traction control. Once the electrons are flowing, it feels strong, but testing is limited by the desire not to be shouted at. My 40mph peak speed is still well in excess of Williams' 15mph site limit.
Yet while some way off the finished article, the first RapidE does demonstrate that an electric Aston Martin can still deliver an appropriate sense of occasion. No surprise that it can't match the aural charm of the regular Rapide's V12 engine but, under hard use, the motor produces an electric whine that actually suits the car pretty well while delivering a reasonably forceful shove. Ride quality is still acceptable. The sizeable mass of the standard Rapide's 12-cylinder engine means the electric version will weigh about the same. If the engineering team can deliver on the target of proper high-speed ability and find the battery capacity to match it, then the production Rapide E will be a very interesting car indeed.
More content:
Aston Martin DB11 demand ensures brand's first pre-tax profit since 2010
How Aston Martin's range will change between now and 2022
'Why I bought 24 Aston Martin Lagondas'
Source: Car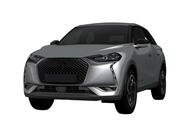 DS plots to tackle mainstream brands with its first EV; patent images have shown its styling early
DS has confirmed that its new DS 3 Crossback small SUV will be revealed tomorrow ahead of its first appearance at the Paris motor show. Accompanying the announcement is a shot of the car's distinctive C-pillar styling, as seen on the DS 3 hatchback.
The car's styling, however, was previously shown in patent images, months ahead of the car's launch at the the Paris motor show in a few weeks. 
The 3 Crossback, which will go against new rivals like the Volvo XC40 and Mercedes-Benz GLB, draws heavy inspiration from its larger DS 7 Crossback sibling, with styling cues both inside and out pointing to the larger model. The DS 7 Crossback's intricate lights – a much-publicised feature of the car by DS – look to be dropped on the DS 3 Crossback, likely due to their expense on the comparatively inexpensive 3. 
The will make its biggest assault on the mainstream new car market with the launch of the new small SUV, which is due to arrive on roads as an Audi Q2 rival in early 2019. 
Slotting into one of the world's fastest-growing segments, the compact SUV comes with promise of attracting new buyers to the brand. It could potentially overtake DS's longstanding top seller, the 3 hatchback, despite costing more to buy.
DS's Paris show car will be a fully electric model – used to emphasise the brand's electrification plans – but when the 3 Crossback goes on sale, it will also offer pure combustion-engined versions. This will give it a wide variety of powertrain options, as per the PSA Group's plan to broaden the reach of each car it makes.
Using PSA's Compact Modular Platform (CMP) underpinnings, which can be adjusted to eCMP form for electrified powertrains, the 3 Crossback is due with a familiar range of turbocharged three and four-cylinder engines, including the 1.2 Puretech and 1.6 THP petrol units.
The smaller engine will come in the entry-level car, which is predicted to start from about £20,000. That would slightly undercut the Q2 (£21,665) and be almost £5000 more than the 3 hatchback.
Although diesel has suffered a heavy sales decrease over the last year, demand for the fuel type remains strong enough that it's likely the 3 Crossback will be offered with the PSA Group's 1.5 BlueHDi engine.
The aforementioned combustion engines will almost inevitably account for the bulk of 3 Crossback sales, but the launch of an electric model – DS's first – will set the premium French brand on a path laid out by its parent company to become a builder of only electrified cars from 2025. The 3 Crossback EV will therefore be a pivotal model in the brand's future growth plans.
DS plans to launch a new car every year between now and 2025, with each one arriving with an electrified variant. CMP-based cars will spawn EV variants, while larger models based on EMP2 underpinnings, such as the larger 7 Crossback SUV, will use hybrid drivelines.
Autocar understands that the 3 Crossback could eventually indirectly replace the 3 hatchback, which only comes in three-door form, but this wouldn't happen until that model reaches the end of its lifecycle.
A spokesman told Autocar that "profitability is key" with regard to the future range, suggesting that the future DS line-up will lose models that are not based on its CMP (and ECMP) or EMP2 structures. This mirrors streamlining plans for the wider PSA Group.
DS is also pushing to emphasise its premium rank within the PSA Group – which also includes Peugeot, Citroën and Vauxhall/Opel – by applying a completely bespoke design language to its models.
DS first showed its new look with the new 7 Crossback. Sightings of 3 Crossback development cars show the smaller model will inherit much of that car's design, including its slim lights and wide-mouthed front grille, and the patent images confirm this. The patent images first surfaced on Carscoops.
Peugeot has demonstrated the effectiveness of launching SUV models; its strong sales growth represented more than two-thirds of PSA's 2017 sales. DS's more expensive products mean it is unlikely to challenge for the top spot, but executives will be hoping the 3 Crossback can turn the company's recent sales downturn on its head.
Demand for DS models declined by a significant 38.5% last year, largely due to a heavy decrease in sales in the Chinese market.
More content:
Audi delays launch of E-tron SUV
Source: Car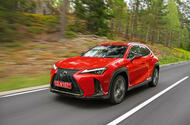 New SUV is more car-like than most, with quirky styling and a hybrid powertrain that sets it apart from rivals such as the Volvo XC40
There's a very good reason that BMW, Audi, Jaguar, Volvo and plenty more besides have hurried to introduce compact SUVs in recent years: no other premium market sector is growing at a faster rate across Europe just now.Lexus wasn't about to sit back and watch its rivals grab fistfuls of market share, which is why its line-up of SUVs is now three rather than two-strong. The new UX slots in beneath the mid-sized NX, which itself sits one rung below the flagship RX.Lexus reckons something like 80% of UX buyers in Britain will never have owned a Lexus before, which means this distinctive crossover serves a dual purpose: earn revenue in the short term and bring new lifelong customers into the fold beyond that. The company's marketeers have aimed it directly at 30-something city dwellers, a group that it refers to as 'creative urban explorers', but it accepts that a significant number of buyers will also be older couples downsizing from full-size SUVs. Whoever the UX is aimed at, the car is must prove itself against is the Volvo XC40, our favourite compact SUV.The UX is clearly the most car-like of all the XC40's challengers, for it is a mere 68mm taller than a VW Golf but some 129mm lower-set than a Jaguar E-Pace. With a very low slung seating position within that fairly squat body the UX even feels more hatchback than it does SUV. Those buyers who are looking for a lofty seating position and a commanding view of the road will be well advised to continue their search elsewhere.The pay-off, of course, is that the UX doesn't have the teetering centre of gravity of a more conventional compact SUV, which means it should handle with the poise and agility of a hatchback. With that same goal in mind, Lexus's engineers worked especially hard to make the car's structure as rigid as it could be – which also improves refinement and safety – while the use of composites for the bootlid and aluminium for the door skins helps to keep weight down. At 1620kg the two-wheel-drive hybrid UX isn't as hopelessly overweight as it might be.What Lexus calls a 'brave design' others might describe as overwrought. There are sharp angles and creases wherever you look, but it all seems to be part of a wider effort to make the UX stand out from the countless other small premium SUVs. Even its drivetrain is somewhat unusual, and that at a time when most other car makers seem to be converging on more or less the same powertrain technologies. Lexus might well be following the herd with the UX, but it will not be caught dead copying its rivals wholesale.Officially only the petrol-hybrid model – which isn't a plug-in – will be sold in the UK for the time being, although if there does happen to be a buyer out there who wants the petrol-only version, Lexus will deliver. It expects the majority of UK buyers to opt for the front-wheel-drive model, although the four-wheel-drive version, which uses an additional electric motor to drive its rear axle, will be available, too.
Source: Car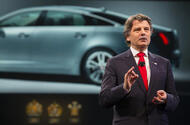 Jaguar Land Rover boss Speth says Brexit has risks for the car industry
Ralf Speth says "tens of thousands" of jobs will be lost if Britain doesn't secure a smooth exit from the European Union
Jaguar Land Rover (JLR) boss Ralf Speth has said that the backlash against diesel and fears over the impact of a 'hard' Brexit have led to job losses in the car industry – at a time when he believes jobs should have been added.
Speth, who has been CEO of JLR since 2010, used his speech at the first Zero Emission Vehicle (ZEV) Summit in Birmingham to highlight his concerns over the potential impact Brexit could have on the firm. 
He said: "Jobs have been shed when they should have been created. A thousand lost as a result of diesel policy. Those numbers will be counted in the tens of thousands if we do not get the right Brexit deal."
Speth has warned of the dangers of Brexit to JLR in the past, and highlighted the lack of clarity from the Government around the issue in his speech, adding: "Brexit is due to happen on the 29th of March next year. Currently, I do not even know if any of our manufacturing facilities in the UK will be able to function on the 30th.
"We will not be able to build cars, if the motorway to and from Dover becomes a car park, where the vehicle carrying parts – vital to our processes – is stationary. Any friction at our borders puts our production in jeopardy – at a cost of £60 million a day. Unfettered access to the Single Market is as important a part to our business, as wheels are to our cars."
Speth said that clarity from the Government is vital to the company's decision making: "Six months from Brexit and uncertainty means that many companies are being forced to make decisions about their businesses that will not be reversed, whatever the outcome, just to survive. Talk diesel, petrol, hybrid or electric. Free, frictionless trade and clarity are the paramount fuels for our business."
Speth also said that the backlash against diesel has already cost 1000 JLR workers their jobs, with more at risk if it continues. He was particularly concerned by Government action against the sales of new diesel cars, rather than older cars.
"A disincentive has been placed on the newer, cleaner models, through tougher regulations and higher taxation," he said. "It has cost jobs; at Jaguar Land Rover 1000 people have been let go – with all the knock-on effects to their families and our local economy. More may be lost in the future.
"Let us focus on that we wish to build, rather than that we wish to ban."
The job losses, which came from the brands' Solihull facility, were confirmed in April, following a slump in UK sales for diesel cars. Between January and April 2018, just 33.5% of registrations were diesels in the UK, compared with 44% in the same period last year. 
It's not the first time Speth has warned of diesel and Brexit risks; Speth has been outspoken on the problems to JLR that a hard Brexit would cause, saying "diesel has to – needs to – have a future." 
Despite JLR's move towards electric mobility, with numerous electric models arriving in the next few years following the introduction of the Jaguar I-Pace, Speth reiterated diesel's importance. He said: "new diesel will still be the right choice for many people. What will happen to our rural communities, the idyll of English life, if it is banned without alternative? Without the right infrastructure being put in place? All Hybrid powertrains require internal combustion – diesel and/or petrol – alongside electric technology."
Read more
JLR boss launches staunch defence of diesel
Every Jaguar Land Rover to be renewed by 2024
Jaguar Land Rover boss issues fresh hard Brexit warning
Government plans to turn UK into an EV tech world leader
Jaguar Land Rover confirms 1000 contract jobs to go due to diesel slump
Source: Car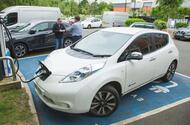 Prime minister announces £106 million boost for developing 'green' vehicles and battery tech
Theresa May has revealed plans to fund projects developing 'green' vehicle technology at the inaugural Zero Emission Vehicle (ZEV) Summit.
The funding injection will include £106 million of government money, with an extra £500m investment from "key industries in this sector". The prime minister, speaking at ZEV in Birmingham, said that she has set an "ambitious mission" for the country. 
May added: "I want to put the UK at the forefront of the design and manufacturing of zero-emission vehicles, and for all new cars and vans to be, effectively, zero-emission by 2040. Already we are taking significant strides forward. Our electric UK-manufactured cars account for one in five sold in Europe." 
At least 1000 UK jobs will be created in the plans, which fit in with the government's previously announced 'Road to Zero' strategy. May's speech confirmed that the government intends to provide "over £10m of funding for innovators in ultra-low emission vehicles and hydrogen technology". 
May also said the measures are intended to "drive the design, use, uptake and infrastructure necessary for cleaner, greener vehicles". Such developments will be vital in ensuring the UK can meet the standards highlighted in the Paris Climate Change Agreement. 
£500 million private investment pledged
The list of companies lined up to invest in projects relating to low-emission technology includes Aston Martin, with its £50m investment in its Welsh 'centre for electrification', and powertrain specialist Cummins, set to spend £210m in R&D over the next three years in the UK. Jaguar Land Rover will team up with carbon fibre specialist Sigmatex to develop lightweight vehicle and powetrain structures, further boosting the efficiency of green vehicles.
Further firms mentioned include EV Network, a UK-based charging station development company investing around £200m, and Zhuzhou CRRC Times Electric Co, which has chosen Birmingham as its new R&D innovation centre for EVs, rail and renewable. 
Also announced today is the UK's first independent battery manufacturing facility for the automotive industry, created in a joint venture between Williams Advanced Engineering and Unipart Manufacturing Group. It will open at the start of 2019. 
Read more
Analysis: Is the UK ready for an electrified vehicle future?
Hybrid vehicles confirmed as exempt from UK petrol and diesel ban 
London Ultra Low Emission Zone to affect 500,000 motorists from 2021
Source: Car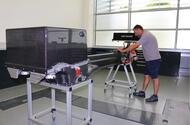 Hyperbat Limited has been set up by Williams Advanced Engineering, with Aston Martin as its first customer
The UK's largest independent vehicle battery manufacturer will open its doors early next year, with a high-tech factory creating around 90 new jobs.
The site, located in Coventry, is part of a new joint venture between Formula E powertrain supplier Williams Advanced Engineering and Unipart Manufacturing Group. It is designated as a "secure future supply chain" for UK-based car manufacturers, reducing reliance on exported parts from abroad. 
Hyperbat's first customer will be Aston Martin, and the facility will centre initially on making electric powertrains for the limited-run Rapide E electric luxury saloon. Future projects have yet to be confirmed, but company representatives claim their focus is on the "low-volume, high-performance category".  Further potential to expand into marine and aircraft projects is also mooted.
Managing director of Unipart Manufacturing Group, Carol Burke, said that Hyperbat's facilities will be "highly adaptable to meet the changing requirements of future demands".
Autocar spoke to Williams Advanced Engineering's Senior Commercial Manager, Tony Booth, who confirmed that the facility's future is clearly sustainable.
"All automotive brands, and many in the UK, are carrying out an electrification strategy. In the UK we currently produce 2.7 million engines per year, of which 1.7 million are retained here. Much of that will be retained as they move to electrificiation, so we're well placed as the first UK facility to produce batteries for the automotive industry".
Production at the new facility will begin as soon as it is completed at the start of next year. Its existence is credited by the government as part of its Advanced Propulsion Centre project to develop new vehicle battery tech and increase the amount of highly skilled jobs in Coventry.
Read more
Williams reveals electric vehicle skateboard chassis 
Dendobrium electric hypercar with Williams F1 engineering
Williams Advanced Engineering boss on why his company is a world leader
Source: Car