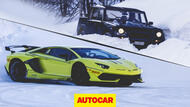 Italian supercars like the Aventador might be most at home on a circuit, but they can be brilliant fun in the snow as well
Source: Car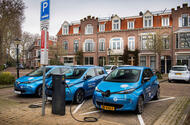 The specially adapted Zoe EVs can return energy to the national grid
Pilot scheme beginning today aims to cut electric vehicles' running costs and reduce energy usage from 2020
Renault has launched a revolutionary pilot scheme that aims to prove the feasibility of vehicle-to-grid charging systems by placing energy storage units aboard electric vehicles (EVs).
A fleet of Zoes have been adapted to enable reversible charging, which could help to bolster electricity supply at peak times. Renault anticipates that the technology will be ready for installation on customer vehicles as early as next year. 
The system enables electric vehicles to stockpile energy supplies at times of low demand and then transfer electricity back to the grid when appropriate. By moderating power usage in this way, it could reduce strain on national electricity infrastructure, promote energy conservation and save its users money on running costs. 
The first trials begin today in the Dutch city of Utrecht, in partnership with We Drive Solar, and on the Portuguese island of Porto Santo, where the scheme is backed by energy supplier Empresa de Electricidade da Madeira.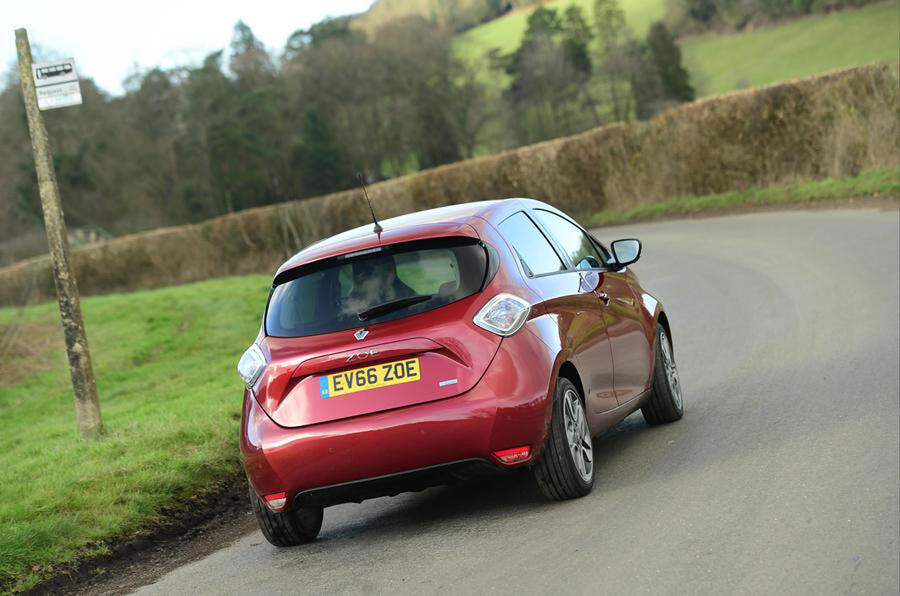 Renault plans to introduce 15 adapted Zoes across Europe throughout 2019, with tests scheduled to take place in France, Germany, Switzerland, Sweden and Denmark. 
According to the French car maker, the trials aim to "measure large-scale feasibility and potential gains". 
Gilles Normand, Renault's director of electric vehicles, said: "Vehicle-to-grid charging is a key pillar of the smart electric ecosystems that Groupe Renault has set up.
"We have chosen onboard technology that also optimises the cost of recharging stations and thus facilitates large-scale development."
A vehicle-to-grid charging system being developed by Nissan is similar in principle but necessitates the installation of an energy storage unit in EV owners' homes rather than in the vehicles.
Read more
Electric car plans of every European car maker​
Nissan and UK government lead UK's biggest vehicle-to-grid project​
National Grid plans 350kW EV charge point network​
Source: Car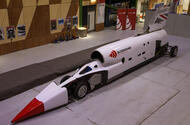 Bloodhound LSR
New owner of 1000mph car vows to begin high-speed testing as soon as possible
The Bloodhound 1000mph land speed record project has been relaunched with a new base and livery – with the project's new owner vowing to let it "off the leash" and start high-speed testing as soon as possible.
The project appeared to strike terminal trouble late last year after entering administration, before being rescued by Yorkshire entrepreneur Ian Warhurst. Bloodhound has been rebranded, refinanced, repainted and moved to new headquarters in Gloucester. 
The core team that built the car over the past decade is already at work reinstating previously laid plans to set a new land speed record on a specially prepared track at Hakskeen Pan in South Africa, and press on to beat the 1000mph barrier.
Rebranded as Bloodhound LSR (for 'land speed record') and displayed for the first time today in a new red-and-white livery, the machine is being prepared first for an initial series of high-speed tests in South Africa following a number of runs at up to 200mph on Newquay Airport last year.
The project has moved from its old base near Bristol, and will now be based in new premises in the SGS Berkeley Green University Technical College, in Berkeley, Gloucestershire.
The car's new livery – a red fin with a white body – is intended to encourage new investors in the project, which for the first time will offer both title and livery sponsorships. Bloodhound's original yellow and blue livery, from what they're now calling the R&D phase, will still be used in photographs and videos, the new owners say. 
Warhurst has established a new company, Grafton LSR Ltd, to run the project. The name is taken from an 1839 painting by Sir Edwin Henry Landseer, which now hangs in the Tate Gallery, of a bloodhound called Grafton.
Warhurst is joined in the new company by familiar faces including driver Andy Green and chief engineer Mark Chapman, along with many others from the original team "to provide continuity". The team also now includes commercial director and ex-Formula 1 money man Ewen Honeyman, whose job will be to find new backers for the project. 
For the time being, Warhurst, who was eight days into his retirement when he heard last December of Bloodhound's demise by text from his son, will provide "the cashflow to keep the project on track" until extra backers are found. Warhurst recently sold Melett, a turbocharger parts and equipment supplier of which he was the owner and managing director. 
"I have been overwhelmed by the passion and enthusiasm the public has shown for the project," said Warhurst. "Over the past decade, an incredible amount of hard graft has been invested in this project. It would be a tragedy to see it go to waste. It's my ambition to let Bloodhound off the leash and see just how fast it can go."
The former boss of Bloodhound SSC, Richard Noble, will not participate on Bloodhound's engineering side but will continue to work on its educational aspects. He said: "It was a hard fight to create the Bloodhound car, the largest STEM (science, technology, engineering and maths) programme in the UK, the public engagement programme and the 1000 man-year desert preparation. Our weakness was always finance but now, with Ian Warhurst, the team has the support it needs to drive forward."
Q&A: Ian Warhurst
Why did you buy Bloodhound?
"I had to. They were on the point of cutting it up and sending it away for scrap. In fact, they put it off so I could come and see the car. I knew I couldn't leave without doing some kind of deal."
Did you know immediately that you'd go for the record?
"We had to decide whether to put it in a museum or run it as intended. It took about two months to decide it could be a commercial proposition."
How's sponsorship going? Wasn't that the problem last time?
"So far, we've had some good indicators, calls from big corporates talking the right numbers, broadly speaking. The problem for projects like this is cash flow, which is what I'm providing. When you get close to running, you have something to sell to sponsors. We believe this can run on a proper commercial basis."
Have you been to Hakskeen Pan yet?
"Yes, I was there earlier this month, doing 100mph on it in a Toyota Land Cruiser. If you want to see flat, boy, that's it. I couldn't believe we'd need to go eight times as fast to break the [current 763mph] record."
Read more
Bloodhound SSC saved as investor buys 1000mph project
Bloodhound SSC: inside the factory building a 1000mph car
Land speed records: a history of British obsession
Source: Car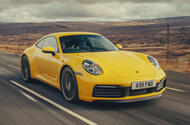 Eighth-generation sports coupé takes to UK roads supremely well, even in four-wheel drive form
New added-width, eighth-generation Porsche 911, meet famously narrow British B-road.Now here's the good news: the 992-generation 911 still feels pretty slim-hipped for a full-sized sports car. That it's even more incisive and precise in its handling than the 991 means owners of old narrowbody cars will hardly notice the difference.And anyway, the most revered sports car in the world hasn't so much become wider as less narrow – which sounds like the same thing but isn't quite. The 45mm of extra metalwork across the wings only brings the rear-driven version up to the same width as the old four-wheel-drive model.This has been done not only to improve the handling of the former (thanks to the influence of the bigger wheels, wider tracks, quicker steering, lighter and stiffer body and overhauled suspension) but also in response to customers who've been asking for a wider-hipped, better-looking, purist's-pick rear-driven 911 for some time. These customers have been getting exactly that in the shape of the Carrera GTS for a couple of model generations, but now they needn't venture that far up the derivative hierarchy.The 992 is available only as a 444bhp Carrera S or Carrera 4S to begin with, and only with Porsche's new eight-speed dual-clutch automatic gearbox (Cabriolet versions of the same won't be far behind the first coupés). There's the usual abundance of possibility to tailor the driving experience by picking options such as lowered sport suspension, active four-wheel steering, active anti-roll bars (which can only be had in combination with four-wheel steering), carbon-ceramic brakes and Porsche's familiar Sport Chrono package, which adds dynamic engine mounts and launch control, among other things. Electronically controlled adaptive dampers and an electronically locking rear differential are now fitted as standard.
Source: Car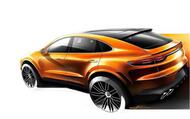 Official sketch shows design details of Porsche's upcoming BMW X6 rival; car will be on sale this autumn
An official sketch of the Porsche Cayenne Coupé has been revealed ahead of the car's imminent unveiling.
The image appears to confirm that the Cayenne Coupé is targeted as a rival for the BMW X6 and Mercedes-Benz GLE Coupé, broadening the scope of the Cayenne line-up.
Porsche's UK boss has already confirmed to Autocar that the car, which is expected to share the vast majority of its underlying chassis with its traditional SUV sibling, will go on sale this autumn.
Marcus Eckermann said: "The Cayenne Coupé is a very important car for us. It's a very good looking car. In the UK, I don't think it will make up as much as half of the overall Cayenne line-up mix, but it will be a good share of it."
Prototype versions of the car – which show clear styling similarities to the leaked sketch – have been spotted wearing minimal camouflage during winter testing, after having previously been seen at the Nürburgring showing off a new active rectracting spoiler.
The spy pictures show that the new Porsche model receives the same front-end styling as the third-generation Cayenne, albeit with a unique front bumper design. In a move mirroring that of its key rivals, it adopts a newly designed liftback-style tailgate, altered rear side windows and a new tail-light design that is aimed at providing the Cayenne coupé with a more sporting profile.
The retractable rear spoiler, which had previously only been seen in its lowered position, appears to raise and lower as a single piece, rather than use the split wing design seen in the second-generation Panamera.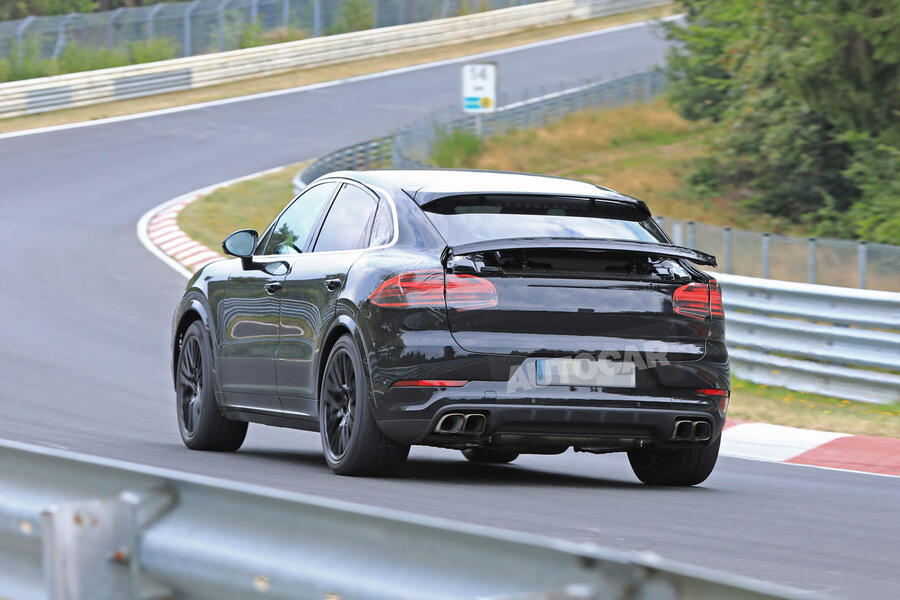 Engineering sources close to the German car maker had previously told Autocar that UK sales for the more sleek Cayenne derivative are set to begin in the fourth quarter of 2019. Its arrival was confirmed by Porsche boss Oliver Blume, who revealed that he'd granted a production green light to the coupé last June.
Previous spy pictures had shown a development model being tested on public roads in Germany. Camouflaging over the rear lights hide their design, but Autocar's rendering (below) offers insight into what to expect when the model is revealed.
Blume first hinted at the Cayenne hybrid in an interview with Autocar last year. The five-door Cayenne Coupé will be based heavily on its more practical Cayenne sibling, alongside which it will be assembled at Porsche's factory in Leipzig, Germany.
Porsche intends to position the Cayenne Coupé as a performance model, with both a 440bhp version of its twin-turbocharged 2.9-litre V6 and a 550bhp version of its twin-turbocharged 4.0-litre V8 petrol engines set to be offered from launch.
Read more 
New Porsche Cayenne revealed – full details of revamped SUV
James Ruppert: Why I've bought a used Porsche Cayenne
Source: Car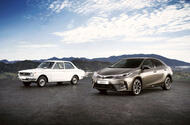 The ever-popular Corolla has been sold as a hatchback, saloon, estate and coupé in its 53-year lifespan
Is the Toyota Corolla your favourite automotive icon? Read what we think and cast your vote
The Toyota Corolla is in the running to be this year's Autocar Awards Readers' Champion. Each day a different member of the Autocar team will champion one of the 17 cars, but only one can be the Icon of Icons and it's up to you to decide – vote here.
We know what you're thinking: what is the Toyota Corolla doing among a list of automotive icons? Safe, dependable, entirely unexciting family car, sure. But a motoring icon? 
Well, yes. Here's why: the Corolla is the best-selling car in the world. Ever. Since it was launched in 1966, Toyota has sold around 45 million Corolla-badged cars. That is, you won't need to be told, a lot. 
Of course, simply selling in record numbers does not an icon make. You could even count it against the Corolla, comparing it to a huge middle-of-the-road stadium-filling rock band. You know, the sort that dominates the charts by churning out pleasant, blandly inoffensive songs. The Toyota Coldplay, if you will. 
Undoubtedly, many Corolla sales are down to its affordability, practicality and reliability, rather than any dynamic greatness or cutting-edge design. It's not the sort of car for which you'll hear much in the way of effusive praise. 
But it's also not the sort of car you hear much criticism of. It produces quiet contentment from owners, the sort that results from a well-made product that gets the job done.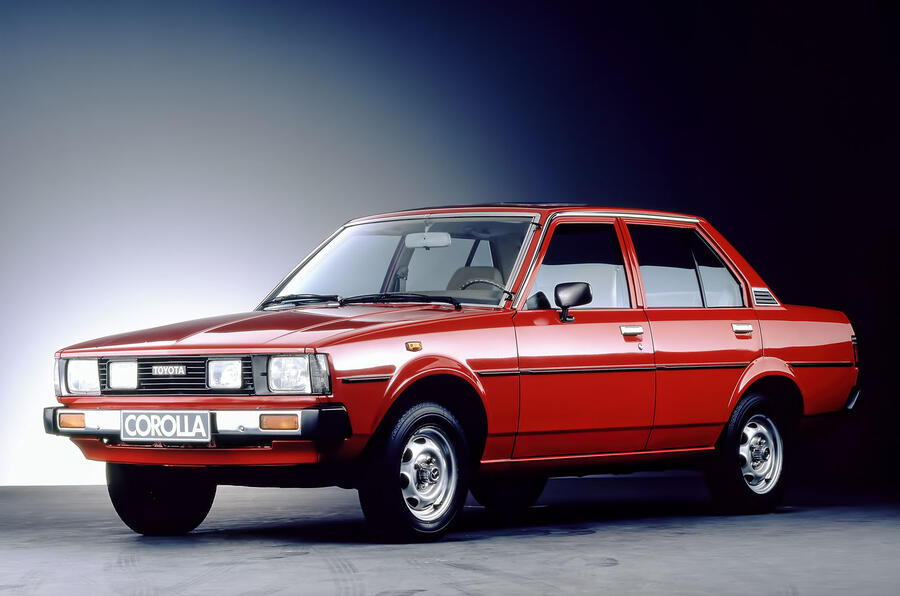 That's a tough task: the family car market is ultra-competitive, and many firms struggle to produce a refined all-rounder. With the Corolla, Toyota has done so for more than 50 years, across 12 generations. 
That brings us to another point of contention: those 12 generations and 45 million sales span a range of vastly different cars united only by a nameplate. Since it first launched, the Corolla has been rear-, front- and four-wheel-drive, offered in hatch, saloon, estate and coupé form, grown and shrunk in size, and taken different forms in different countries. Some felt the Corolla shouldn't make this shortlist as a result. 
Certainly, those 12 generations, with numerous variants, don't have a development lineage in the style of, say, a Porsche 911. But what unites them is that they were all made to – and nailed – the same brief: to be an affordable, desirable people's car. Each generation of Corolla has been a family car for the era in which it was made – and Toyota has never been afraid to change a winning formula to achieve that. Other car firms have been more conservative when it comes to updating long-running models – and paid the price.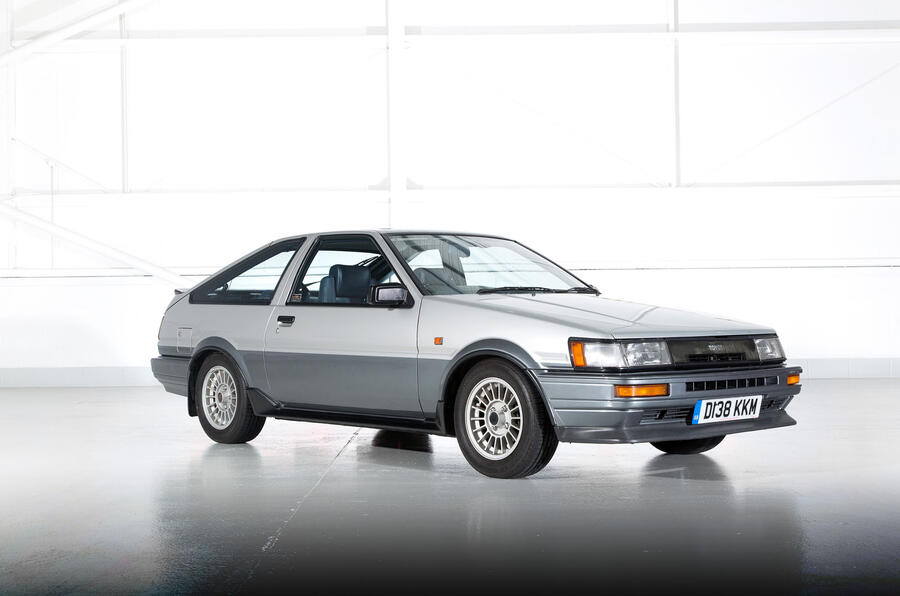 For example, Toyota spotted market trends by fitting downsized, more economical engines with the third generation in 1974, and by introducing front-wheel drive on the fifth generation in 1983. In 2000, Toyota shifted design of the ninth-generation model to Europe for the first time, determined to grow the Corolla's appeal in that vital market. 
The latest example of this approach is the new Corolla, shortly to return to the UK after 13 years. It was originally unveiled as the next-generation Auris, but I reckon Toyota changed tack after realising a smartly styled hybrid-only hatchback perfectly fitted the Corolla's brief of an affordable, desirable people's car for this era. 
So then, the Toyota Corolla, motoring icon? Absolutely. But it isn't great because Toyota has sold 45 million. Toyota has sold 45 million because it's great at what it does. 
Click here for the Toyota Corolla to be named our 'icon of icons'
Read more
Toyota Corolla 2.0 Hybrid CVT Excel 2019 review
Toyota Corolla 1.8 Hybrid hatchback 2019 UK review​
The 50 best-selling cars in the world revealed​
Source: Car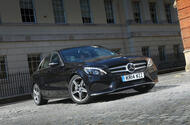 C-Class looks like an S-Class that has been on too hot a wash
In a new series that looks at nearly new deals, we eye a 'shrunken S-Class'
First introduced in 2014, the fourth-generation Mercedes-Benz C-Class (codenamed W205) is not due to be replaced until late in 2020. That means the approved used dealer network is packed full of second-hand examples that will not be superseded for the better part of two years. Choose wisely and you could be driving a C-Class that, to most onlookers, will appear to be a new car, but at better than half price. 
The W205 represented a significant step forward for Mercedes' small saloon car, not least because the extensive use of aluminium in the body structure lowered the car's overall weight by up to 100kg compared with the version that came before it. When we first reviewed the car, in 2014, we awarded it a strong, four-star rating, praising its very slick and modern cabin, its four-fifths-of-an-S-Class styling and its mature blend of ride and handling. We had reservations about the diesel engines, which were quiet enough at a cruise but loud, clattery and unrefined under acceleration.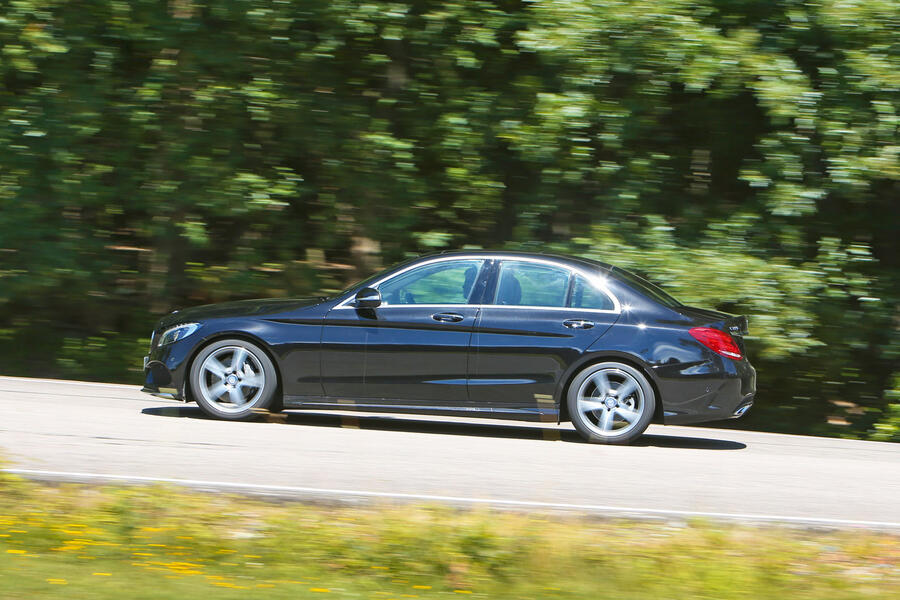 Nonetheless, with much better fuel economy than the equivalent four-cylinder petrol engines and muscular torque delivery, the diesel models are the ones to look out for. The entry-level C200d diesel starts at around £14,000, but the version we're drawn to most is the C250 BlueTec. Also a four-cylinder diesel, the C250 is much more powerful than the C200d, with 201bhp and a bulging 369lb ft of torque. Mercedes quotes a 0-62mph time of 6.6sec – brisk by any measure – and a combined fuel economy figure of 64.2mpg. 
So the C250 BlueTec is quick, frugal and good to drive. Even the entry-level SE model is reasonably well equipped, with leather trim, a reversing camera, DAB radio, cruise control and mobile phone connectivity all standard fit. The cars – and there are plenty of them – you'll find for sale through Mercedes' official channels will most likely be in Sport specification, which also has sat-nav, heated seats and LED lights. Range-topping AMG Line trim further adds 18in wheels, AMG bodystyling, sports seats, gearshift paddles and sports suspension.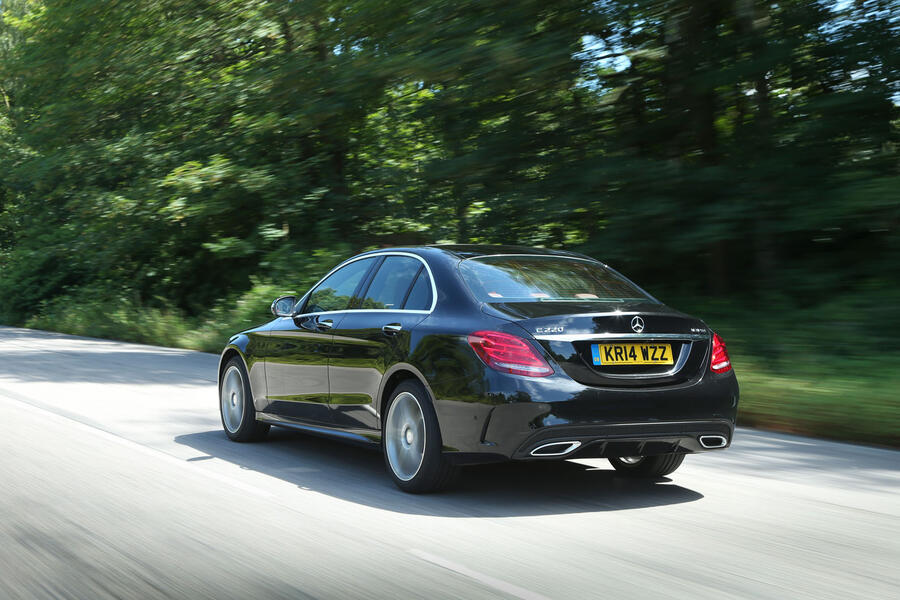 From new, a C250 BlueTec Sport would have cost in excess of £36,000 before options, but today you'll find the exact same car with no more than 30,000 miles on the clock for less than £17,000. These cars have ridden the steepest part of the depreciation curve already and will now lose value at a more gradual rate. What's more, every Mercedes Approved Used car comes with a one-year, unlimited-mileage warranty and free roadside assistance for the same term. 
When the fifth-generation C-Class appears sometime next year, it'll arrive with yet more modern styling, a futuristic cabin and a range of ever more efficient powertrains. Until that day, however, a used W205 C-Class is both right up to date and terrific value.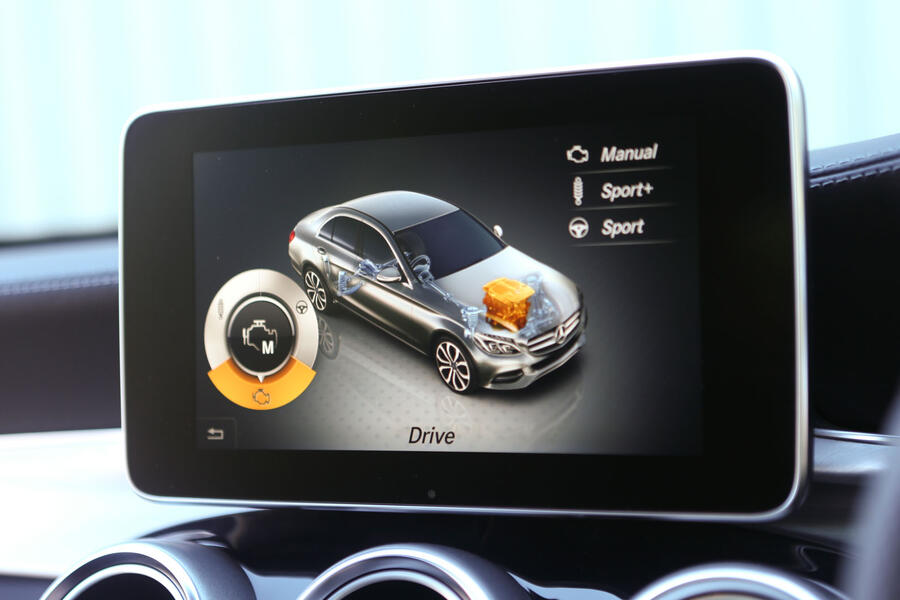 Need to know
Although Mercedes claims a very impressive-looking 64.2mpg on the combined cycle for the C250 BlueTec, reports from owners suggest the real-world figure is more likely to be around 47mpg, with the low 50s on a longer run. 
The W205 isn't without its reliability faults, although if you buy through the Mercedes Approved Used network, you'll be covered by a 12-month warranty. Sunroofs and door seals are known to creak loudly and the Comand infotainment system can freeze up. 
A number of recalls have been issued, mostly relating to steering and airbag systems. An approved used car should have had these faults rectified, but ask the dealer to run through the relevant recalls and show proof of work.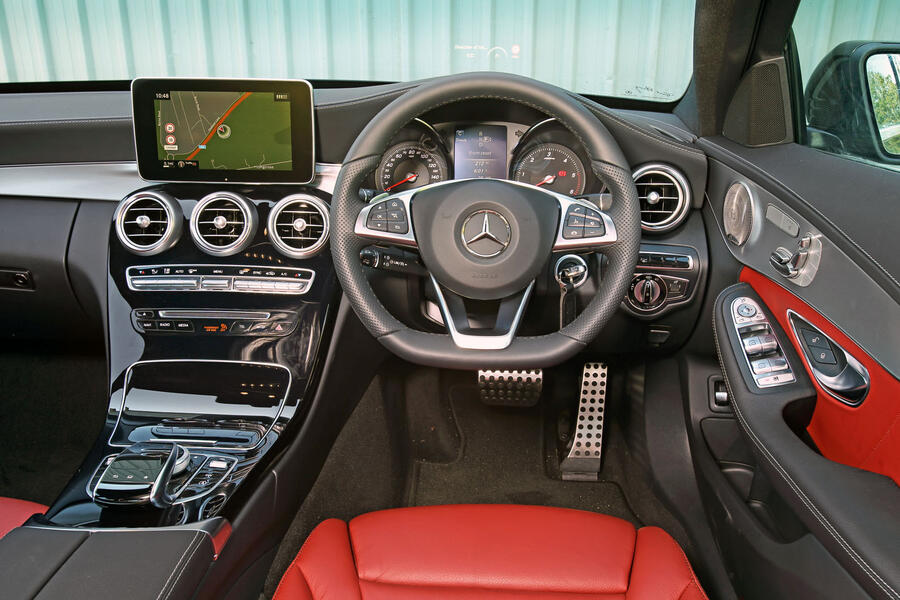 Our pick
C250 Bluetec: Faster than lower-powered diesels but cheaper than the C300 diesel hybrid, the mid-range C250 BlueTec is the model to have. Not as plentiful as the C200d or C220d, but you won't be short of cars to choose from.
Wild card
C350e: A petrol-electric plug-in hybrid with a combined power output of 275bhp, the C350e is a compelling alternative to the C250. However, it only makes fiscal sense for shorter journeys and city driving, and only if you can charge it on a frequent basis. 
Ones we found
C250 BlueTec AMG Line, 2015, 50,600 miles, £17,779 
C250 BlueTec Sport, 2015, 23,300 miles, £16,990 
C200d SE, 2016, 34,200 miles, £13,890 
C200 SE, 2016, 39,500 miles, £13,890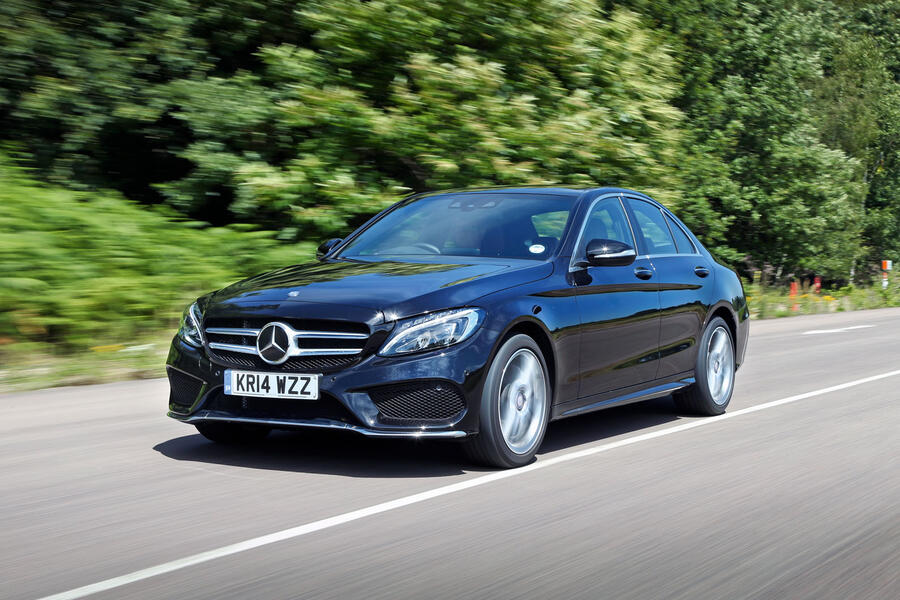 Read more
Next-gen Mercedes-Benz C-Class shapes up for 3 Series duel​
Source: Car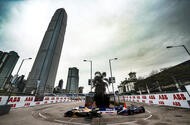 André Lotterer and Sam Bird in Hong Kong. It didn't end well
Lack of engine noise and tight circuits might put some viewers off, but give it a try and you might see why it makes sense
At the start of the year, Matt Prior suggested you might want to give Formula E a chance. Good advice. The fifth season of the all-electric single-seater series has offered, well, some electrifying action in each of its five rounds so far. Is it perfect? No. But the series has come of age. 
Now, for anyone who loved 1970s Formula 5000, bombastic '80s Formula 1 or '90s-era screaming V10s, Formula E takes some warming to. For starters, the cars' whine is more grating than an overtired three-year-old at bedtime. But comparisons are pointless. Best just open your mind, put aside what you know and take it for what it is: something different, created in the true spirit of the pioneer (which actually couldn't be more traditional). 
I admit I struggled with Formula E at first, particularly the mid-race car swaps. But the march of technology has banished such compromise: the new second-generation Spark single-seater features the battery range to complete a 45-minute race without interruption. Power is up too, from the first-gen's 190Kw to 250, but that still only means a top speed of around 170mph. Eat your heart out, er, Formula 3. 
But actually it doesn't matter. Formula E's street circuits are so tight and narrow, the lack of speed is irrelevant (and conveniently shrouded). Those tracks are both the series' calling card and weakness. Pop-up one-day race meetings close to city centres in exotic global locations just wouldn't be possible in 2019 with noisy combustion engines. But it means tracks are often created on roads barely suited to racing. 
Inevitably, overtaking is tough and contact inevitable. Even reigning champion and F1 exile Jean-Éric Vergne has blasted that Formula E is "not motorsport" because of the high amount of punting. Last time out in Hong Kong, it culminated in Brit Sam Bird being stripped of victory after puncturing long-time leader André Lotterer's right-rear Michelin – but only after BBC Two's live coverage had gone off air. Not great. 
But there's a reason why car makers such as Audi, BMW, Nissan and Jaguar, plus some of the world's best racing drivers, have flocked to Formula E. It makes sense for the here and now. 
The next race is this Saturday, in the Chinese holiday resort of Sanya. Go on, take Matt's advice. Check it out on the Beeb.
Read more
How faster cars will shake up Formula E
Formula E to return to UK with partly indoor track​
Behind the wheel of Jaguar's I-Pace eTrophy race car
Source: Car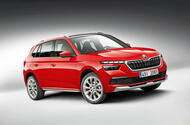 The Kamiq will bolster Skoda sales in 2019
The Czech car maker needs to invest wisely to ensure long-term success
Skoda's impressive growth in recent years has often showed up its Volkswagen Group counterparts for sales increases and profit margins.
That was still the case in 2018 – deliveries grew by 4.4% year on year and profit margins were 8%, more than double that of Volkswagen.
So in many ways, it was a successful year for Skoda, so much so that the opinion piece I wrote last year still rings true.
But, for everyone including Skoda, it was a tricky year too and there's more to come. 
CEO Bernhard Maier highlighted during Skoda's annual press conference today that there was a host challenging factors at play, many of which those in the car industry are well-versed in. He mentioned the US and China trade war, Brexit, fluctuating exchange rates and increasing personnel costs in the Czech Republic.
Skoda's operating profit in 2018 was down 14.6% due to major investment, mostly related to electrification and digitisation, plus modernising its plants.
There's also a new plant in the pipeline (there is now a shortlist of four), due to be running by the end of 2022, that will require massive investment. 
Skoda's electrification plans are also a little hazy, although of course driven by the broader VW Group's push to go straight to electric.
An electric Citigo and plug-in Superb will launch this year, and two electric models based on the Vision iV will arrive before 2023. 
The maker has stated that 30 new models will arrive by 2023, including at least 10 electrified models. Maier said these 10 electrified models include electric, plug-in hybrids and mild hybrids.
This suggests that the remaining 20 models will be pure diesel or petrol. That's surprising when many manufacturers are starting to introduce 48V mild-hybrid systems across the board to lower CO2. It's of particular concern when you consider the incoming EU emissions targets, which require makers to have an average fleet CO2 output of 95g/km or lower by 2021. 
Indeed, Maier told Autocar that based on the current product mix that customers are choosing (for example, buyers are largely favouring high-powered Kodiaqs), the brand will not be able to achieve those targets. And if those targets aren't met, there will be heavy fines.
On the upside, Skoda's recent product roll-out is well timed to counter bigger geopolitical issues. Scala and Kamiq go on sale this year, both of which should translate to huge volume for Skoda. Octavia remains its biggest seller and a new one launches this year that promises even greater things than the current model.
Nonetheless, Skoda must safeguard its long-term future in the next couple of years with shrewd decisions. That's exactly what it's attempting with mass investment now. As Maier put it: "Anyone not even thinking about next week may not be here tomorrow."
Read more
Skoda to launch low-cost EV after initial electric blitz
All details on the Skoda Scala
Skoda will launch 30 new models by 2023
Source: Car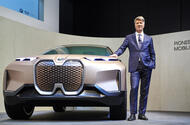 BMW boss Harald Krüger with the iNext concept
Firm says it will remain a premium market leader despite its prediction that challenging conditions will cause a profit dip
The BMW Group has warned that it expects profits to fall this year due to 'challenging' business conditions, but it has also said that it's on course to help shape 'premium mobility' in the areas of electrification and autonomy.
The German firm recorded a pre-tax profit of £8.4 billion in 2018, an 8.1% decline on 2017 despite a slight 1.1% increase in sales across its BMW, Mini and Rolls-Royce brands. As with other car firms, it was hit by challenges including the market downturn in China, the introduction of the WLTP emission regulations, the threat of trade wars and political uncertainty including Brexit.
BMW finance boss Nicolas Peter said the firm's 2018 performance "did not meet our usual high standards" and warned that "significant currency and commodity headwind" mean BMW anticipates pre-tax profits will fall further this year.
BMW is currently in the midst of implementing its Number One > Next strategy, designed to restructure the business for the future, including investment in electrification, autonomy and connectivity. BMW said the efficiencies introduced by the plan would lead to £10.3bn of cost cuts, achieved through increased digitalisation of design and development. No jobs are due to be affected.
The plan also involves a focus on new models and powertrains. BMW will launch 20 new and updated models this year, including plug-in hybrid versions of the 3 Series, 7 Series, X3 and X5. The electric Mini SE hatchback will also go on sale this year, with the BMW iX3 following in 2020. The i4 and iNext will follow in 2021, with 12 electric cars due to launch by 2025.
BMW is focusing on two new flexible vehicle platforms, and it says that will lead to it cutting up top 50% of its current drivetrain variants, enabling it to "focus on the products most in demand". The firm also says it will reduce the complexity of its portfolio, likely by trimming less profitable model lines. It has confirmed that it won't replace the 3 Series Gran Turismo.
BMW chairman Harald Krüger said: "We remain firmly on course, having established a strong position as one of the world's top providers of e-mobility", adding that BMW is "firmly setting its course for the future".
Read more
First drive: 2019 Mini Cooper SE 
BMW i4: Tesla rival seen winter testing
Source: Car