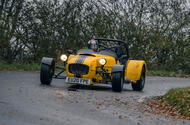 Caterham Seven lookalike is fitted with a screaming Suzuki motorbike engine
MK has made more than 4000 of its two-seaters, and every time we've tried an Indy, we've fallen for it. There are myriad options, from a single-donor Mazda MX-5 car to build yourself through to fully assembled and track-ready cars.The Suzuki GSX-1300R Hayabusa bike-engined Indy RR is towards the latter end of the spectrum. As with many cars you can self-build, there's a bunch of bespoke components (the chassis, body and so on) and a donor for some mechanicals. Traditionally that was Ford Sierra, but parts tend to be Ford-like and supplied new now.You can buy the whole thing from £18,877 (plus engine) to build or from £23,617 (plus engine, so call it £25,000) for a fully built car. There are options around windscreens, roll cages and more, all viewable in a 200-plus-line spreadsheet in which it's rather easy to immerse yourself.Our RR came in a fetching yellow (the body panels are glassfibre, not part-aluminium as on a Caterham) with 13in wheels (my favoured size on such cars, usally) and a pretty racy sparse trim. A Caterham likely looks better finished, but the RR is very functional and stands up to scrutiny.
Source: Car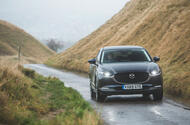 If any firm can make a Nissan Qashqai rival exciting, surely it's Mazda? Let's find out
Why we're running it: To see if the CX-30's sleek style and driver-focused dynamics make it stand out in the congested family SUV class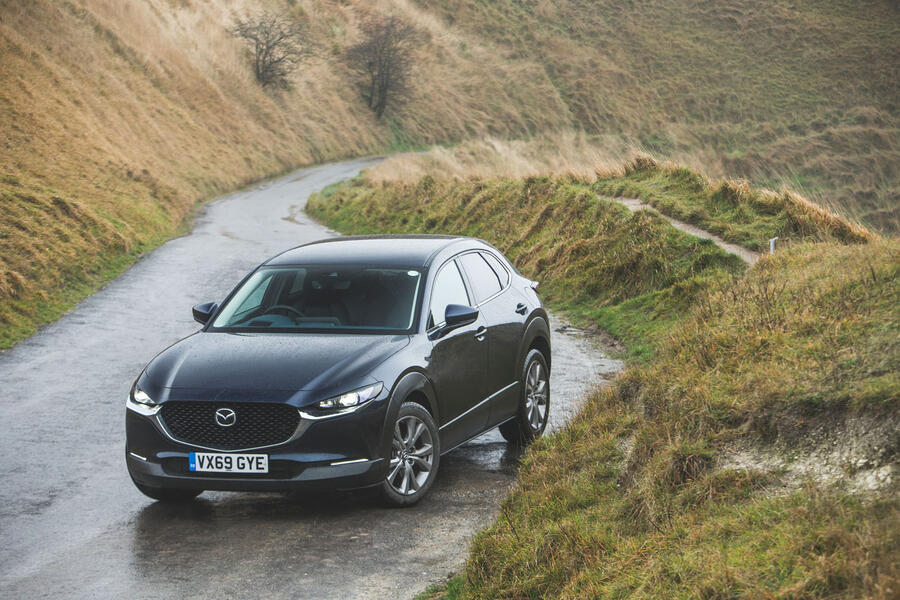 Life with a Mazda CX-30: Month 1
Welcoming the CX-30 to the fleet – 30 December 2020
By its own admission, Mazda has arrived somewhat late to the SUV party, the company that's famed for the light and lithe MX-5 roadster perhaps being a little unnerved by the ever-increasing clamour for these larger, heftier and less efficient vehicles. But like many slow starters, it's making up for lost time and has launched an array of rugged crossovers in the past few years, including the electric MX-30.
Yet arguably the most important addition is this: the CX-30, which represents Mazda's first foray into the fiercely fought family crossover class. It's here that the big sales numbers are racked up, and it's also where the competition is at its stiffest, with talented contenders such as the Volkswagen T-Roc, the Seat Ateca and, of course, the Nissan Qashqai – the car that started it all and is a more-or-less permanent fixture in the top 10 sellers chart.
So, has the wait for the CX-30 been worth it, and does it deserve to take a significant slice of the crossover cake? That's what we will be finding out over the coming months.
What are its chances? Well, Mazda claims to have injected the CX-30 with both a healthy dose of its trademark diverting driving dynamics and a generous dollop of desirable design. And based purely on looks, our mid-range Sport Lux model should be in with a shout of significant sales success.
Effectively a jacked-up derivative of the handsome 3 hatchback, the CX-30 features similarly attention-seeking style, with an arresting blend of curves and creases. Of course, there's the obligatory black-plastic cladding for the wheel arches (filled with standard 18in alloys on our car) and a raised ride height, although at 1540mm tall the CX-30 is a little lower than most, which no doubt helps in delivering its sleek profile.
It's on the outside that you will find the only optional extra we've specified: the £550 Deep Crystal Blue Mica metallic paint. It's an interesting shade, looking almost black in dull conditions and only at its deep, shimmery best when exposed to direct sunlight.
Although the exterior is completely different from that of the donor car, the two are more or less identical inside. That's no bad thing, though, because the 3's roomy cabin comes close to matching more expensive premium models for slick design and classy finish. Some of the plastics lower down are of the look-but-don't-touch variety, but everywhere else it's soft-touch materials, knurled metal knobs and glossy TFT screens.
The dashboard is particularly easy on the eye, with the cowled surround for the dials looking quite a lot like the one you get in the Porsche 911. No really, it does.
And the instruments it contains look great too, with clear white-on-black graphics and delicate needles. Importantly, for me at least, the infotainment screen is ideally sited on top of the dashboard and is operated by a rotary controller set on the transmission tunnel, making it easier to use on the move than the usual touchscreen.
If there's an oddity, it's that the controls for the heating and ventilation are angled slightly away from the driver and towards the front seat passenger instead. Still, you're not left wanting for kit, with a headup display, heated seats, adaptive LED headlights, keyless entry and, well, the list goes on. It's easy to see why the options list is so short.
What about under the bonnet? We've already run Mazda's novel Skyactiv-X engine (a petrol unit that uses spark plugs as well as diesel-style compression ignition) in the 3, so this time we've plumped for the 120bhp 2.0-litre Skyactiv-G unit, complete with cylinder deactivation and Mazda's mild-hybrid system.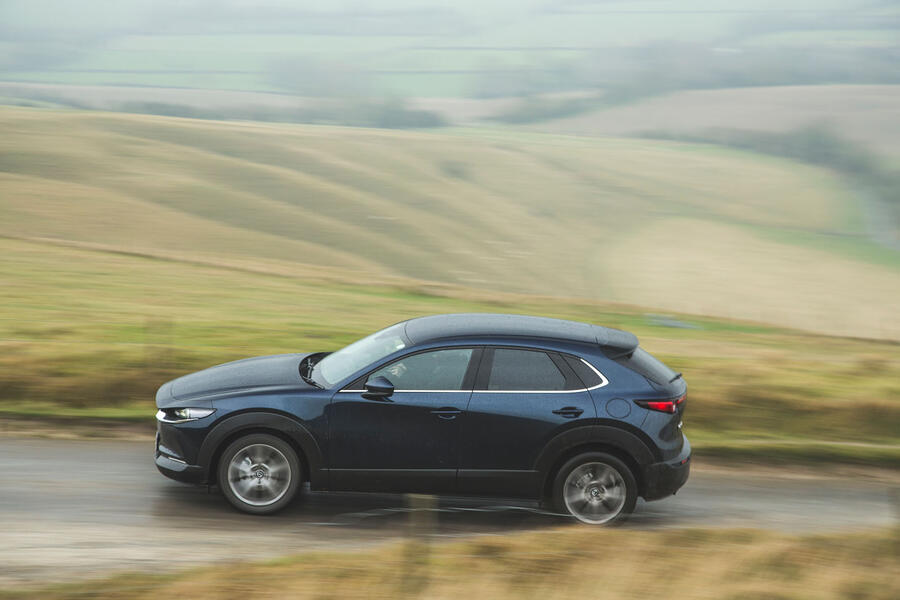 Essentially, this extends to a powerful starter-generator that harvests lost energy during braking and ploughs it into a compact 24V battery, from where it can be used to provide a small amount of electrical torque-fill at low engine speeds. Mated to this technology-packed four-pot is a good old-fashioned six-speed manual gearbox that transmits drive to the front wheels (it may look slightly rugged but, like most crossovers, this Mazda is made purely for taming Tarmac).
So what's it like to drive? Well, in these movement-restricted times, I've managed to put only a few miles under the CX-30's wheels in the weeks since it arrived, but initial impressions are good. Mazda has a hard-won reputation for delivering cars that are engaging to drive, and even in the first few metres behind the wheel you can tell there has been a determined attempt to infuse the CX-30 with at least a semblance of the MX-5's spirit.
You obviously don't sit as low (although your behind feels closer to the ground than in other crossovers), but the driving position is spot on, the gearshift has a deliciously mechanical feel and the steering is precise and well-weighted. It's also quiet and composed at speed, the ride being noisily upset only by sharp ridges and gnarlier potholes.
With only a few hundred miles on the clock, the engine is still bedding in, but it's impressively smooth and refined, plus that mild-hybrid system delivers just enough assistance to offset the low-speed lethargy that afflicted non-electrified versions of this unit.
You still need to work the 2.0-litre hard for the best results, but it revs so keenly and without any harshness that extending it is never a chore.
It's a positive start for the CX-30, then, which on first acquaintance feels like it has been designed to appeal to people like us in a way that many rivals don't. It hasn't got my blood racing just yet, but there are signs that it could prove to be a very satisfying family chariot.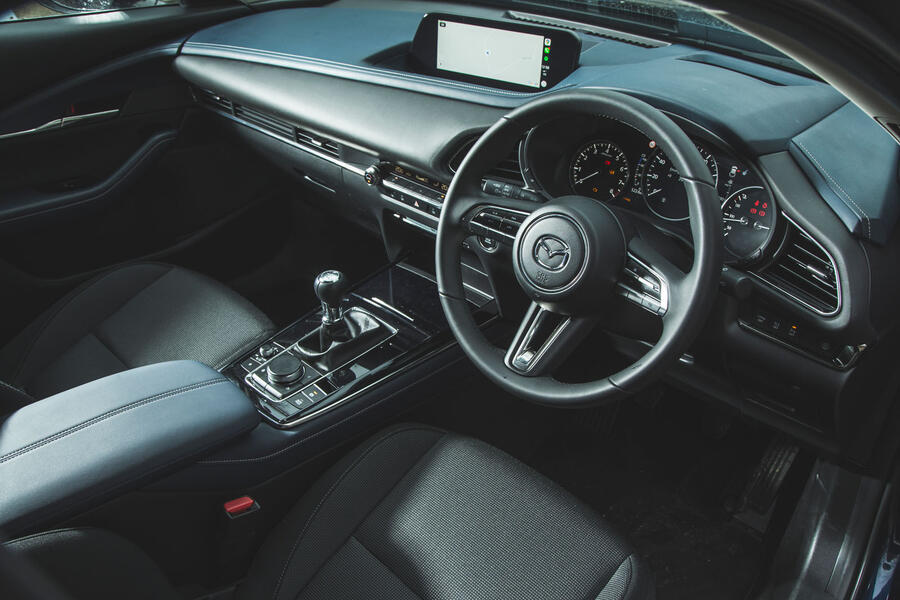 Second Opinion
I was really rather fond of the CX-30 when I first drove it last year. The interior was stylish, the control weights were good and the driving position was spot on. It steered really quite sweetly too, although its ride could be a bit fussy at times. I'm sure that James will get along with it just fine – provided its relatively gutless engine doesn't drive him up the wall.
Simon Davis
Mazda CX-30 Skyactiv-G MHEV Sport Lux specification
Specs: Price New £25,540 Price as tested £26,090 Options Deep Crystal Blue Mica metallic paint £550
Test Data: Engine 4cyls inline, 1998cc, petrol Power 120bhp at 6000rpm Torque 157lb ft at 4000rpm Kerb weight 1334kg Top speed 116mph 0-62mph 10.6sec Fuel economy 45.6mpg Faults None Expenses None
Source: Car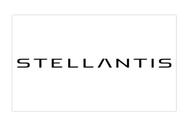 Stellantis combines 14 brands and will produce around eight million vehicles a year
The planned merger between Fiat Chrysler Automobiles (FCA) and the PSA Group has been officially completed, creating a new industry giant called Stellantis.
The new company takes its name from the Latin 'Stello', meaning 'to brighten with stars'. Set to produce about eight million vehicles a year, with promised revenues of over £150 billion, Stellantis will become the fourth largest car firm in the world.
Stellantis will combine a total of 14 brands, containing a mix of volume sellers, mostly provided by PSA, and more premium ranges, such as FCA's Alfa Romeo and Maserati. Some of these brands are more Europe-centric and some are more focused on the US.
The full list of brands housed under Stellantis is: Peugeot, Citroen, DS, Vauxhall/Opel, Alfa Romeo, Fiat, Lancia, Maserati, Dodge, Jeep, Chrysler, Ram and Abarth. 
According to spokespeople from PSA and FCA, the merger will eventually save the companies £3.2 billion through a mixture of synergies and economies of scale.
The new umbrella company is owned 50/50 between FCA and PSA, but since PSA's CEO Carlos Tavares is the leader of Stellantis and the board comprises a majority of PSA members, the French firm is effectively in control.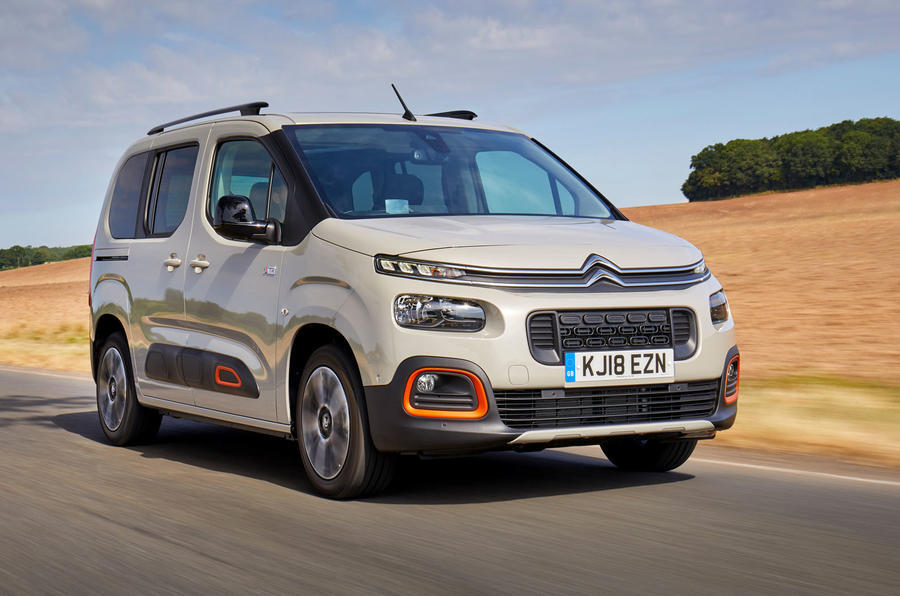 The deal was provisionally struck in October 2019 and formally agreed by shareholders from PSA and FCA two weeks ago – it was voted through almost unanimously, with an approval rating of around 99% by the boards of directors of both firms. The European Commission gave regulatory approval to the merger earlier this month.
While Stellantis is now an official company, shares in the firm will not be tradable until January 18, when Stellantis releases common shares to be exchanged in Paris and Milan and floats on the New York Stock Exchange the day after.
In addition to the world's fourth largest car firm, Stellantis is a huge van maker. Traditionally a strength of both PSA and FCA, sales of vans including the Renault Kangoo and Ram Promaster, were expected to be over 500,000 in the first half of 2020 before the coronavirus pandemic.
At the end of last year, PSA announced the launch of electric versions of its Citroen Berlingo, Peugeot Partner and Vauxhall Combo vans for 2021.
The other key strength for the new company will be SUVs. Last year PSA revealed plans for a new electrified eVMP platform to underpin its larger vehicles. While PSA has not commented whether the new platform will be used by FCA brands under Stellantis, it is likely that some platform sharing will occur to drive down costs.
READ MORE
Stellantis: FCA-PSA merger approved by all shareholders 
PSA offers to build more Toyota vans to win EU approval of FCA merger 
Source: Car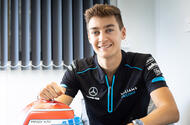 "I've always had the most amount of pressure from myself. I know what I want to achieve"
We meet the man who is being touted as the successor to Lewis
"As a driver, you feel confident in your ability. But in F1, it's all about timing. Right place, right time…"
George Russell was in the right place at exactly the right time when a stand-in for Lewis Hamilton was needed at the Sakhir Grand Prix. Thanks to a stunning performance that merited the victory Russell was so cruelly denied, it's now a matter of when, not if, he becomes a full-time member of the all-conquering Mercedes-AMG grand prix team.
But being in the right place at the right time isn't about dumb luck. Russell has been groomed as a potential successor to Hamilton long before his Sakhir opportunity. Since Mercedes signed him as a junior almost four years ago, he has excelled at every level and, at just 22, has been polished into a diamond. Russell had never driven the W11 before Friday free practice in Bahrain, yet he ended the weekend doing a passable impression of the champ behind the wheel. Forget the rhetoric about the car doing the work: it takes a special driver to do that.
But Russell isn't an empty vessel shaped by Mercedes, and he brings the ideal mentality. He's a polished, presentable character off track with real intelligence and focus. Were you to speak to him without knowledge of his profession, Russell would inspire confidence that he knew what he was doing whatever his trade.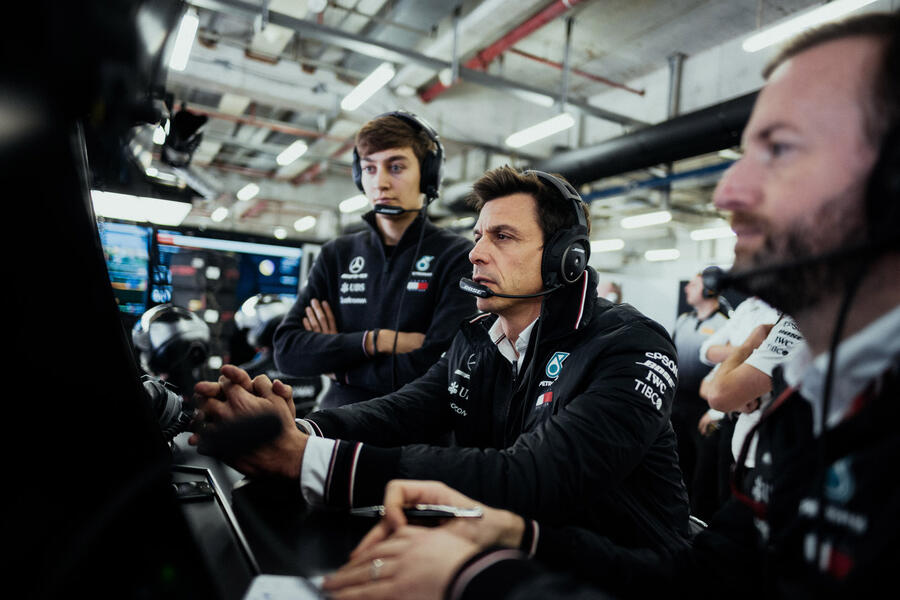 You would also see that he's very much his own man. Mercedes may push him and mould him, but Russell pushes himself harder. Russell has taken what he learns from Mercedes, rather than relying on being spoon-fed. That's the same mentality that ensured he didn't play himself in gently on his Mercedes debut.
"There's a few sides to that," he says. "There's me inherently; the days I spent with Mercedes as their reserve driver meant I learned there was a lot more to being a complete F1 driver than just jumping in the car and driving as fast as you can.
"That opportunity, being surrounded by them, made me recognise how I needed to improve from a technical and marketing perspective, just to try to be a more complete person and driver.
"F1 is like no other. It's ruthless, and you have to excel in all areas or you're going to be chewed up and spat out. I recognised that early, and I've been working ever since to become better and better."
In his first 35 races in F1, Russell did that in an uncompetitive Williams. But there was no sense of entitlement holding him back; he didn't use the poor machinery as an excuse to coast. More drivers than you might think would – but they're the ones who rarely make it to the top and, if they do, never stay there.
Russell treats every race as an opportunity to impress, and that ensured Mercedes turned to him when Hamilton tested positive for Covid-19. As Russell himself put it, had he been off-form, he might not have been given the chance. But in the Bahrain Grand Prix that preceded his big break, he had qualified and finished 14th in a car that couldn't have done any better.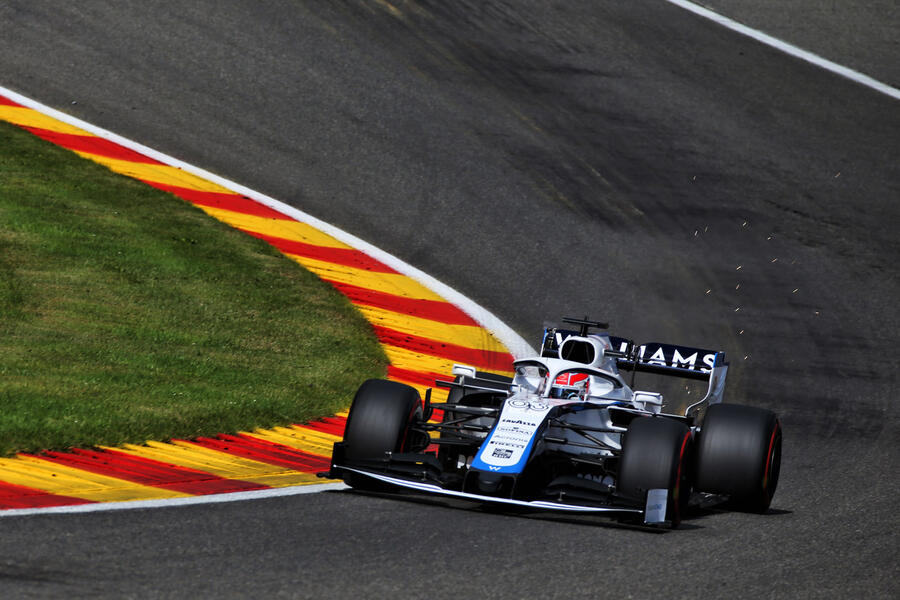 That Russell has excelled at Williams might surprise those who remember him for crashing behind the safety car at Imola. That was an unforgivable error, but nobody had to call him out for the amateur mistake because he had already done so himself. The mistake was atypical, a moment of over-aggression while he was trying to maintain tyre temperature at cruising speed on a cold November day, but his reaction wasn't. That was mental strength.
"If you're the one to make the mistake, it's always important to hold your hands up because it makes others realise that if they make a mistake, they can hold their hand up and learn from it," says Russell.
"That was important, not just for myself but also for the team, to say: 'I messed this up, I'm incredibly sorry and I'm doing my utmost to not let it happen again. I'll come back stronger and deliver the goods.'"
Easy to say, harder to do. Success in elite sport requires you to be tough on yourself and analytical to a fault. You need a robust character to be a serial winner. And being a successful racing driver is about far more than being fast because, at F1 level, they're almost all seriously quick. It's about channelling that speed via a bewilderingly complex machine that exists at the centre of an organisation of more than 1000 people.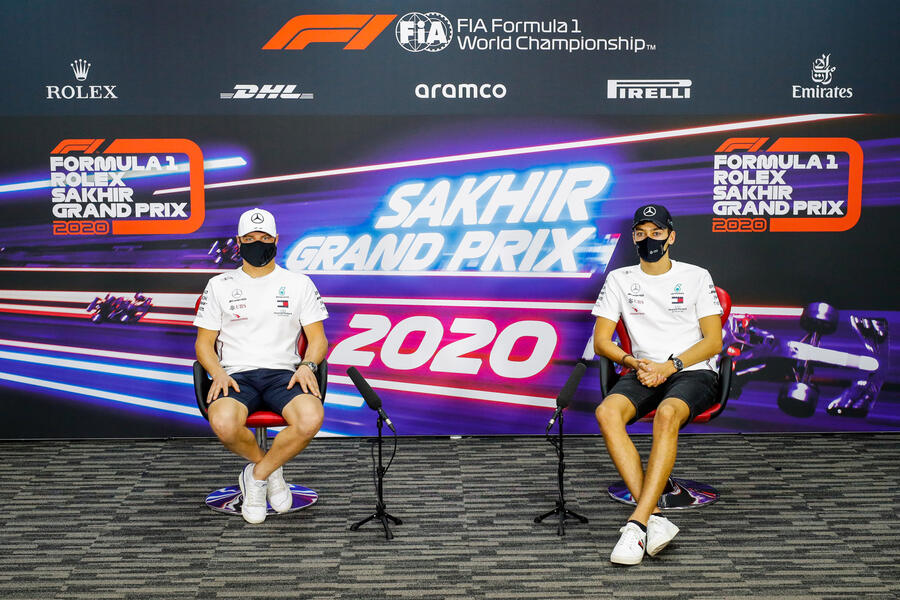 Russell absorbs information like a sponge. The crew on his car for the Sakhir GP weekend had to adapt to him being a lot more talkative than Hamilton. During practice, even on fast laps, he requested information over the radio. At a time when most would be fully absorbed in controlling the car, especially in which they didn't fit properly and had to wear boots a size too small, Russell was working out how to make it go even faster.
F1 cars aren't straightforward. Drivers talk about the 'tools' that are available to them, which sounds simple enough. But the array of differential settings, brake shapes, engine braking settings and more that can be adapted corner by corner to find those precious extra hundredths or thousandths of a second is seemingly endless. Russell put himself through a crash course to learn everything even at a time when he was unfamiliar with some basic systems; at one point in qualifying, he accidentally put the car into neutral.
But Russell isn't one to take the easy path. He's built up his confidence over the years and seems to revel in facing enormous challenges. The sense of self-belief, essential for success at the top level but rarely matched with the qualities needed to deliver, is a key part of any great driver's make-up. Pressure has cured him into a stronger driver, not broken him.
When asked if he has ever felt pressure to justify the support of Mercedes, Russell replies: "Arguably, when I was a bit younger, maybe my early races in GP3.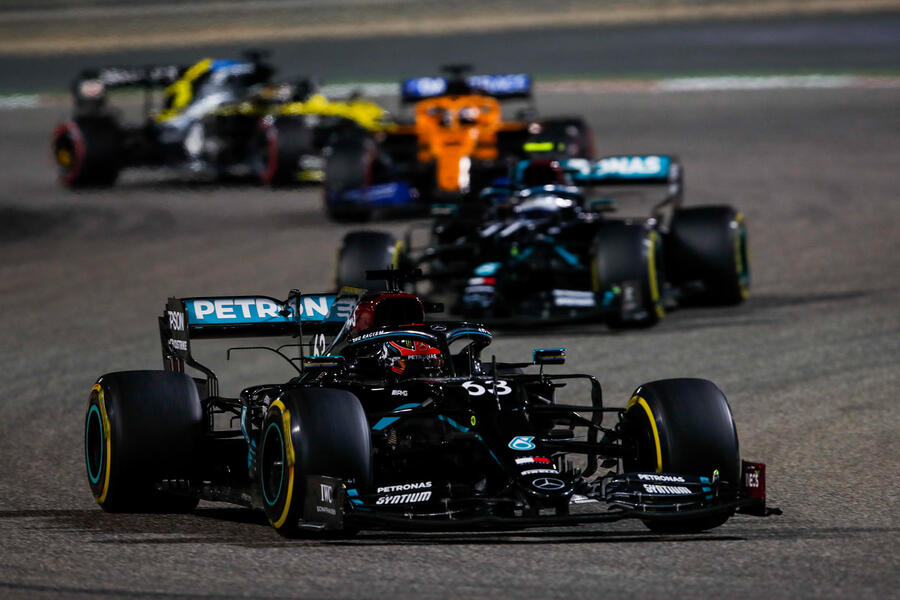 "Probably during 2017, there was a point where my mentality shifted. I told myself: 'I'm here for a reason and they haven't picked me up for the sake of it.' Mercedes don't sign 15-20 young drivers every year; at the time, I was one of three. I knew I had to go out there and do my job to the best of my ability.
y job to the best of my ability. "I've always had the most amount of pressure from myself. I know what I want to achieve, and I only saw being affiliated with Mercedes as a positive. Maybe I enjoyed that extra pressure that I knew all eyes were on me, even back then."
But most of all, Russell is seriously fast. The Williams has been, on average, the ninth-quickest car in F1 in 2020, yet Russell has reached the second stage of elimination qualifying more often than not. To do that, he has to beat at least five drivers, some in faster cars.
The best in F1 don't defy the laws of physics and outperform the car. What they do is maximise it while others can't, not over just one lap but every lap, every time they get in the car. That's what Hamilton does, that's what all the greats do and that's what Russell will have to do if he's to be ranked among their number.
anked among their number. "You've got to treat every opportunity as if it's your last because you don't know what's around the corner," says Russell. "I don't think anybody could have predicted what happened in Sakhir…"
How do we know he's so talented?
Fernando Alonso knows what it's like to toil in a backmarker, having spent his debut season with Minardi in 2001. So when he chose George Russell as his pick for the future, it carried a huge amount of weight. But how could he be so sure?
It's the eternal question for F1 fans, especially given the question marks over the two team-mates Russell has been compared with at Williams – the returning Robert Kubica in 2019 and the unheralded rookie Nicholas Latifi this year. But sheer speed and the capacity to make a car do your bidding always shows. And Russell shares with Alonso an uncanny feel for the limit, combined with rigorous self-analysis.
"I'm honest with myself, I know when there's a bit more time in there," says Russell. "When I watch a lap of Lewis Hamilton or Max Verstappen and I see what they're achieving, I know if I've managed to do similar or if I'm a bit away from them. I'm my biggest critic."
What Russell did in the Mercedes proves that the brightest talents shine through, even if they're driving a wheelbarrow, and really do translate to a front-running car.
Edd Straw
READ MORE
F1 and WRC prodigies bring sportsmanship back to racing 
Williams F1 strengthens Mercedes tie-up with gearbox deal 
New power generation: The young drivers making their mark on motorsport
Source: Car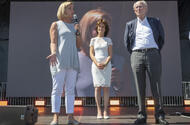 The ex-chairman was in charge when Mercedes-Benz launched the ground-breaking A-Class
Jürgen Hubbert, the former chairman of Mercedes-Benz and the man who helped launch the A-Class and M Class, has died at the age of 81.
The firm's current chairman, Ola Källenius, paid tribute: "Jürgen Hubbert was Mr Mercedes. With integrity, innovative spirit and great success, he shaped Mercedes-Benz forever.
"Under his responsibility, a historic product offensive was launched with groundbreaking vehicles, such as the A-Class and M-Class. As a leader, he was able to integrate and motivate his teams with a passion for technology and the highest standards for himself. He is forever assured of the appreciation of the entire Mercedes family."
Hubbert joined Mercedes in 1965 as a mechanical engineer, rising up the ranks to become chairman in 1989, a role he was to fill for 15 years.
It was with Hubbert as chairman that Mercedes pushed into completely new segments, creating the market niches for which it has since become famous. At the same time, he managed to double its worldwide sales.
Hubbert was in charge when the ground-breaking A Class was launched in 1997, complete with its clever 'sandwich' floor, a revolutionary solution to increasingly stringent crash-testing. It was also Hubbert who helped steer the company through the fallout when the car failed the now infamous 'elk test' that same year.
But his influence stretched beyond this car. He was also instrumental in getting the M-Class to market and was behind the decision to build the car in the US, its key market.
It was also Hubbert who later admitted that the M-Class wasn't up to the quality expected of a Mercedes. He also created the CLK and helped to launch Smart as a brand.
READ MORE
Used car buying guide: Mercedes-Benz M-Class
20 years of the Mercedes M-Class, its first mainstream SUV
Source: Car
Audi, Honda, Toyota, Volkswagen and others have been forced to restrict production worldwide
A global shortage of semiconductor computer chips continues to disrupt the automotive supply chain, with Toyota and Volkswagen among the latest crop of manufacturers forced to restrict production.
Semiconductors – a crucial component for modern infotainment systems, driver aids and various electrical components – are in particularly high demand because of a pandemic-driven surge in demand for consumer electronic devices, including games consoles, laptops and tablets. 
Honda will pause production at its Civic factory in Swindon next week, due to a lack of the components – the third time in two months that the brand's UK line has been forced to halt by supply bottlenecks. It currently plans to restart production on Friday 22 January.
Toyota's Chinese production lines were hit earlier in the week, while Audi and Volkswagen are reported to have reduced the working hours of nearly 19,000 German workers in light of the shortage.
A Volkswagen spokesman told Autocar: "So far, we haven't quantified the full volume impact as we continue to work intensively with our suppliers to minimise shortages. However, we expect the ramifications to continue at least in the first quarter, with potential to recover any lost volume later in the year.
"Another issue we're dealing with is the second wave of the Covid-19 pandemic and how it's affecting not just our manufacturing operations but also the crucially important supply chain. Where employees or supplier staff are shielding or ill, that is of course resulting in pressure on productivity and supply – although of course our main focus is on protecting our own and our suppliers' staff.
"Like many UK companies, we made intensive preparations for Brexit, including ensuring a healthy quantity of stock in the country to cover any short-term logistic issues."
Meanwhile, in the US, Ford's plant in Louisville, Kentucky, was idled earlier this week as the manufacturer was forced to pause production of its Escape and Lincoln Corsair models. Fiat Chrysler Automobiles took similar measures at its factories in Mexico and Brampton, Canada.
The problem is being exacerbated by the fact that global car sales are recovering from a dramatic dip as a result of the pandemic in 2020, when semiconductor manufacturers – themselves forced to largely close for several weeks at the same time – ramped up supply to other industries as global lockdowns were eased. 
According to Bloomberg, consumer electronics producers are higher-value customers for semiconductor manufacturers as they place higher orders than car manufacturers. The site estimates that a billion smartphones alone are produced each year, compared with fewer than 10 million cars. 
READ MORE
Honda halts Swindon production for third time due to parts delays​
Inside the industry: The terrible truth about car factories​
Source: Car
Renault's new CEO has the tools to succeed, including a radiant energy and a deep love of cars and the car business
People say the "Renaulution" planned by the French giant's new CEO, Luca de Meo, draws simply and directly from what he learned from the previous six successful and profitable years at Seat, and that may partly be true. But I reckon the experiences that equip him for this job go back much further.
Even 20-odd years ago at Lexus Europe, which is the first time I encountered him, it was obvious that De Meo was heading for stardom, and that's what happened. He switched the lights on and opened the windows in a notably stiff organisation, and for a while the company did quite well with cars like the IS200. But then De Meo was attracted back to the Fiat Group, not far from his Milanese birthplace, and Lexus returned to type.
You'll read a lot of stuff about De Meo's brand knowledge and his acute perception of the value of heritage — and it's all true. He was successively at Lancia, Abarth and Alfa Romeo and he warmed up the modern performance of them all by making clever and selective use of heritage. His work at Abarth continues to bring success, in particular: he was first to decide this could be a stand-alone marque, and against the predictions of doubtful pundits it continues to do rather well in developed markets, including the UK.
His move to free Cupra at Seat is starting to look inspired (we'll see) and in France he's already saved Alpine and given it an exciting new F1 purpose. Both that drifting sports car company and Renault's wavering F1 commitment have received the boost they badly needed.
But to me, De Meo's biggest secret is benign, youthful, confident leadership. He talks sense. He acts fast. People enjoy his company. He doesn't throw his weight about. I'm sure there are some who'll say he can be the soul of toughness behind closed doors. But when I spent a day with him at Seat a few years ago he radiated what I called "geniality, restless energy and a deep love of cars and the car business". He's also an instinctive simplifier; a bloke who cuts through complication to find what's really needed.
One quote from that 2017 meeting sticks in my memory. "People say I'm pretty good at sharpening businesses," he told me, "and maybe I am. But it's usually relatively easy to see what's needed. The real job is to get to know the 80 or 90 people responsible for moving the machine." De Meo — the Italian who chatted to his Renault interviewers in fluent French — won't just "get to know" that influential 80 or 90. He'll attract them to his way of thinking. This Renault gig may be "the job from hell" in some opinions, but I predict success.
READ MORE
Seat owes recent successes to ex-CEO Luca de Meo 
Future of Alpine secured in restructured Renault group business 
Source: Car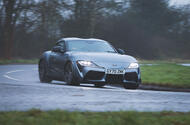 Supra range extends into more affordable territory but sacrifices two cylinders in the process
This is the new entry-level, 2.0-litre Supra. It costs usefully less than the existing 3.0-litre model but, despite having always been on sale in Toyota's home market of Japan, it very nearly didn't arrive in the UK at all. Toyota Europe ummed and ahhed over whether to offer the four-cylinder Supra before eventually introducing it at the beginning of 2020. British executives then waited one year longer than their colleagues in Germany, worried that the junior Supra might cannibalise sales of the flagship model. It means that only now, in January 2021, can we get our hands on right-hand-drive versions, those executives having given the GR Supra 2.0 the green light. We're glad they did because serious sports cars in the £40,000-£50,000 window are comparatively rare. These days, people are more likely to buy the latest white-hot Volkswagen or Mercedes hatchback than they are an Alpine A110 or Porsche 718 Cayman, which in turn discourages manufacturers from building those kinds of cars. Above £50,000, your options open up a little, with cars such as the BMW M2 Competition and Jaguar F-Type, but below that mark? Slim pickings.   Prices for the Supra 2.0 start at £45,995 compared with £53,035 for the 3.0 and you can tell the two apart by the 2.0's 18in wheels (versus 19in) and, for the very keen-sighted, its exhaust pipes, which are 10mm narrower in diameter than the chunky outlets of its big sibling. 
Source: Car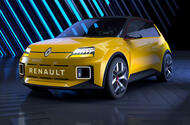 Recently renewed Clio and Zoe won't be directly replaced by similarly sized 5, say Renault designers
The rebirth of the Renault 5 as a compact electric supermini doesn't have immediate implications for the survival of the Clio and Zoe, according to the company's design bosses.
The 5 is one of the bold new models – alongside the Dacia Bigster and Mobilize EZ-1 – that will underpin Renault's radical 'Renaulution' transformation strategy, but the company's designers claim that the production version won't supersede the similarly positioned electric Zoe nor the conventionally powered Clio. 
"Now is the time to challenge what exists at this point. This isn't meant to replace the Clio as such, but there are questions about the Clio and the Captur: what they stand for, what energy source they should use depending on the regulations of each country – and this is changing every month," explained new Renault brand design boss Gilles Vidal. 
"You need to be able to adapt to whatever happens with your global product strategy and energy solutions. We don't know for sure if this will replace anything, but if you look at the B-segment, there will be maybe too many at some point, so some will disappear. I can't say which at this point."
Laurens van den Acker, executive vice-president of Groupe Renault, made a similar commitment to the survival of the Zoe EV: "Is it the end of the Zoe? The answer is no, because the Zoe is the best-selling EV in Europe. So, it would be silly to stop vehicles that are best-selling in their segment."
Technical details of the production 5 have yet to be confirmed, but its compact size and five-door shape make it a likely candidate to replace Renault's big-selling EV hatchback, which entered its second generation in 2019 so will be up for renewal around 2025.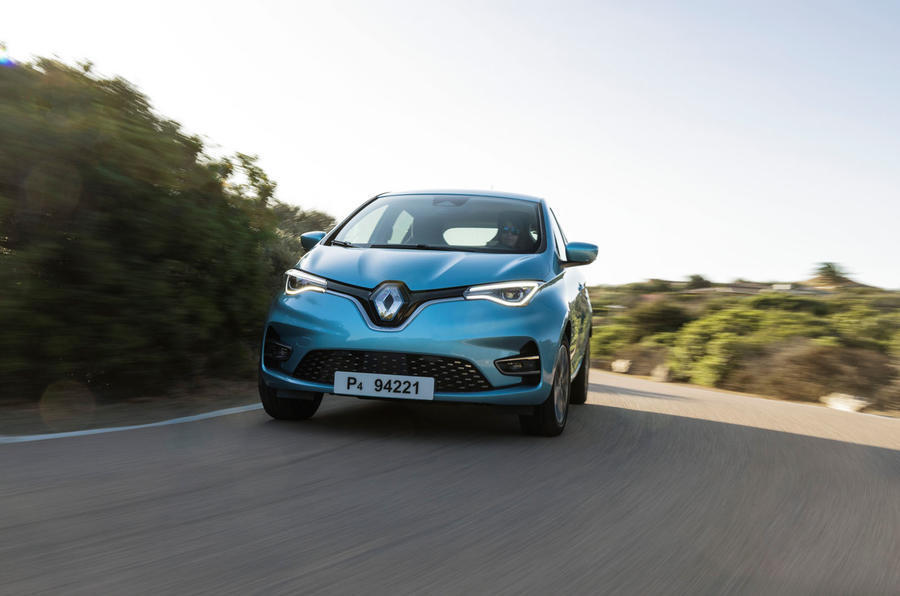 The Clio is less than two years into its current generation and was recently made available with an E-Tech hybrid powertrain for boosted eco credentials. However, any future fully electric version would likely compete, both in terms of size and functionality, with the Zoe and 5. 
Van den Acker went on to hint at Renault's sales ambitions for the 5: "The mission with the 5 is to make the popular electric car of the future, and it really needs to be a popular car. This is where Renault is very strong." 
If the Zoe is to continue beyond the middle of the decade, it will likely undergo a significant design overhaul, both in line with the brand's commitment to "embodying modernity and innovation" and to mark it out from the seven new electric models Renault will launch by 2025.
Two of those new models will be B-segment hatchbacks in the vein of the new 5, arriving in 2023. Rumoured to be on the cards but not yet officially confirmed is a similarly conceived revival of the older 4 economy car. 
READ MORE
Renault's transformation strategy will see 24 new vehicles by 2025​
Renault 5 reborn as electric supermini​
Renault launches Mobilize mobility brand with Twizy-style EZ-1​
Source: Car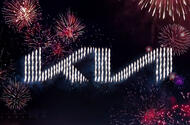 Kia will move away from being purely a carmaker to being a mobility services provider, plans seven new bespoke EVs by 2027
Kia has further detailed its revamped brand strategy following on from last week's debut of its new logo design and brand slogan. 
The Korean firm intends to "break away from its traditional manufacturing-driven business model", instead expanding into "new and emerging business areas by creating innovative mobility products and services to improve customers' daily lives". 
The move is part of Kia's long-term 'Plan S' strategy, which will also see a focus on new dedicated EVs – seven of which will be launched by 2027. The first will be a coupe-crossover sitting on the company's new Electric-Global Modular Platform (E-GMP), and is set to be unveiled in the coming weeks.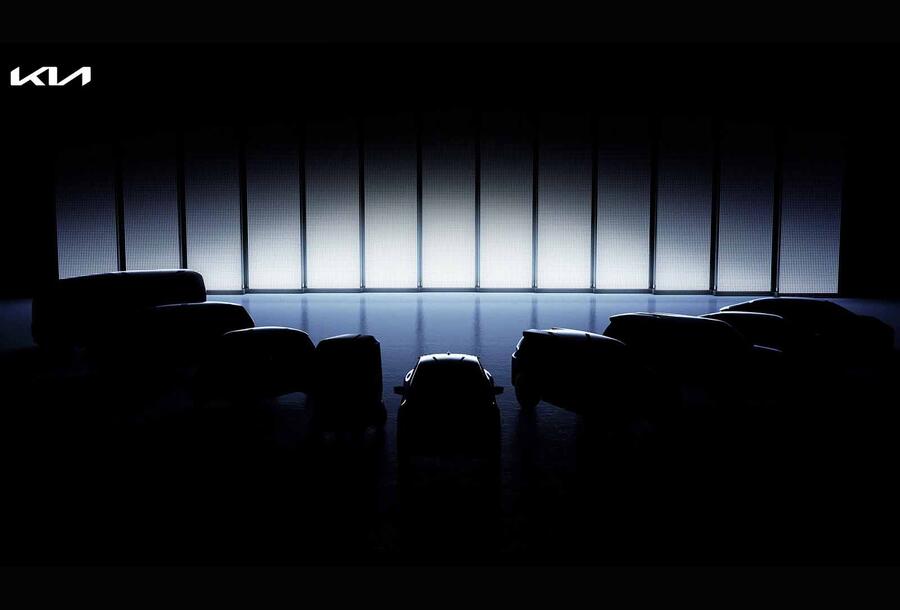 The seven new models "will include a range of passenger vehicles, SUVs and MPVs across several segments, each incorporating industry-leading technology for long-range driving and high-speed charging." Darkened preview images hint at these seven models, one of which will be a large SUV. 
The preview shots also show a number of what Kia calls "Purpose-Built Vehicles" (PBVs) for corporate customers. Built on flexible 'skateboard' platforms with modular bodies, they will include car-sharing vehicles and delivery vehicles. Kia has partnered with firms Canoo and Arrival to produce these vehicles, for which Kia claims demand will increase five-fold by 2030. 
Further to that, the company will diversify into "eco friendly mobility services, centred on electric and autonomous driving across major global cities". Among the partnerships to facilitate this is a car-sharing joint venture in Madrid with energy firm Repsol, dubbed WiBLE. Launched in 2018, the service operates 500 Kia Niro PHEVs and has 130,000 members registered.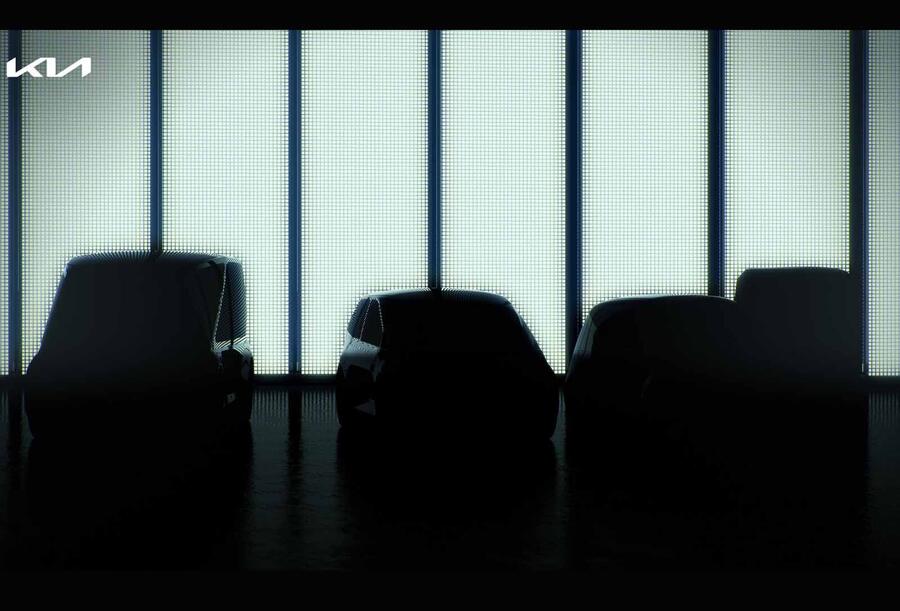 Kia President and CEO, Ho Sung Song, said "We believe that transportation, mobility and movement represent a human right. Our vision is to create sustainable mobility solutions for consumers, communities, and societies globally."
Kia is the latest in a number of traditional car making companies to reposition themselves as a provider of mobility solutions as the industry looks beyond the classic car sales approach in the longer term. 
New logo design marks brand strategy shift
The new logo, described as a "rhythmical, unbroken line", is said to resemble a handwritten signature. Also said to demonstrate "confidence" and "rising ambitions for the brand", the logo was unveiled during a record-breaking pyrotechnic display in Incheon, South Korea, with 303 drones launching hundreds of synchronised fireworks. 
The branding revamp comes before the reveal of a pivotal new electric car demonstrating the "new brand purpose" later. Alongside this, there will be more strategic details following on from last year's announcement of Kia's Plan S five-year strategy, in which £19 billion will be invested.
"Kia's new logo represents the company's commitment to becoming an icon for change and innovation," said Kia president and CEO Ho-Sung Song. 
"The automotive industry is experiencing a period of rapid transformation, and Kia is proactively shaping and adapting to these changes," he continued. "Our new logo represents our desire to inspire customers as their mobility needs evolve, and for our employees to rise to the challenges we face in a fast-changing industry."
A new slogan for Kia, "movement that inspires" also replaces the "power to surprise" tag that has been used since 2005, reflecting the company's gradual move away from budget offerings.
READ MORE
Bespoke Kia EV for 2021 spotted for the first time​
Kia to launch seven new EVs by 2027, with first due next year​
Source: Car