Bentley

Bentayga updated with fresh looks and new technology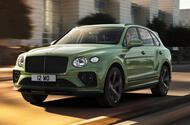 Refreshed version of Crewe's luxury SUV will no longer be available with a W12 engine in Europe
Bentley is hoping to restore its place at the pinnacle of the luxury SUV segment with its redesigned Bentayga, which is set to go on sale in the coming weeks before deliveries in the autumn.
The update includes an altered look, new technology, more space and – in the UK and Europe – the removal of the unique W12 engine option.
The Bentayga has become a core model for Bentley, with more than 20,000 examples finding homes since it was launched back in 2015. The changes aren't radical as a result, rather serving to bring the SUV into line with the brand's newer models, the Continental GT and Flying Spur.
The exterior changes echo this, with design director Stefan Sielaff claiming that he wanted to create more of a "family feeling" between models. "We worked a lot on proportions and stance to achieve this," Sielaff told Autocar.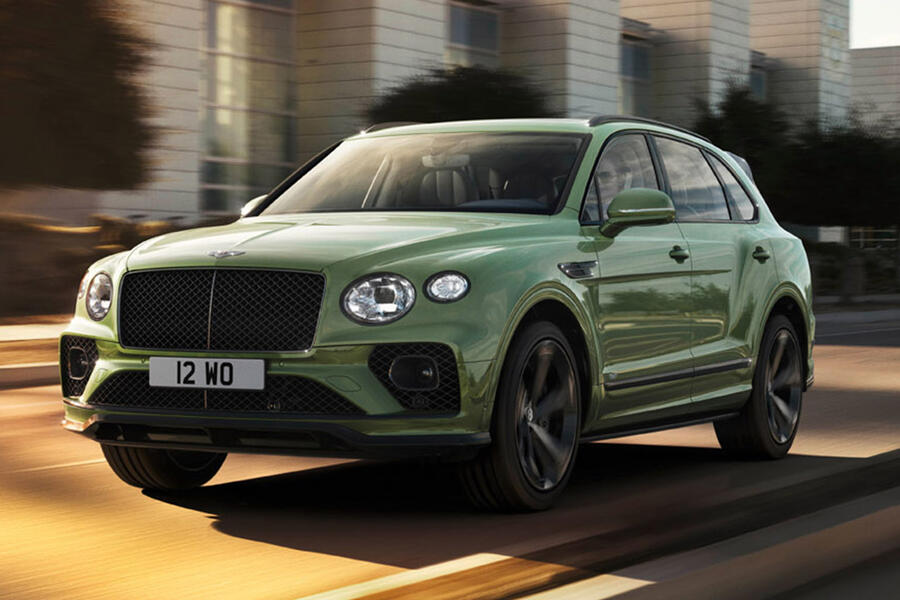 To that end, every front-end and rear-end panel has been altered. The most notable change is the new 'matrix' grille, which is larger and 30mm higher, to give a "more impactful" profile.
This sits alongside new LED matrix headlights that have a cut-crystal design to make them sparkle even when not lit.
What's more, the Bentayga's front wings have been altered to visually widen the front track, while the rear axle is 20mm wider and the wheels are repositioned in the arches. The bonnet is also redesigned in a clamshell shape.
Further detail changes include new 3D elliptical tail-lights with animated LEDs, similar to those on the Continental GT, and a rear numberplate repositioned onto the bumper to allow for 'Bentley' to be spelled out across the tailgate.
There's also a larger rear spoiler, new side vents and a new 22in wheel design, plus two new paint colours. New oval-shaped split tailpipes, heated wipers with 22 washer jets in each arm and an optional Blackline variant with blacked-out chrome complete the external alterations.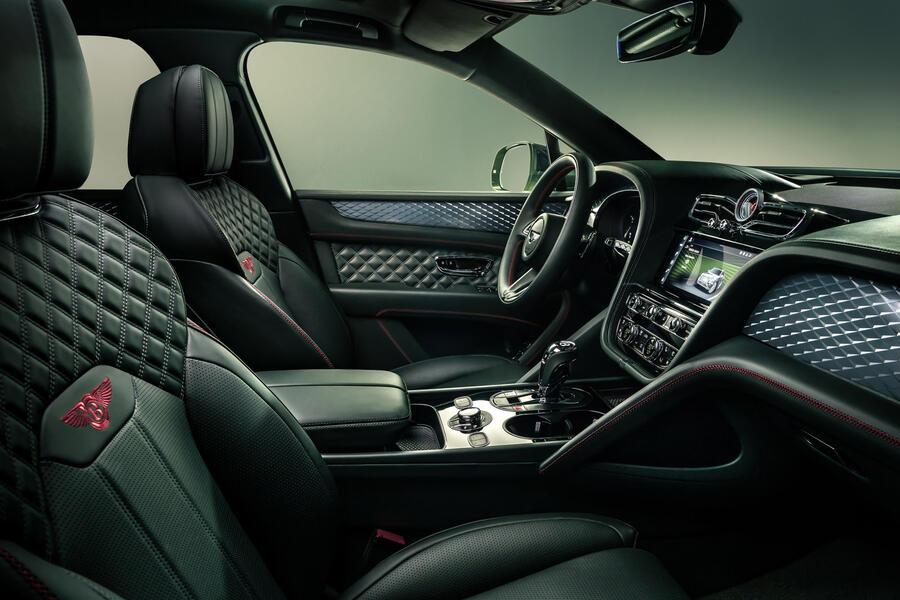 There are significant changes to the cabin, too, most significantly in the rear, where new seat frames in combination with extra reclining allow a 100mm increase in knee space.
There are ventilated rear seats, too, while the Bentayga can still be had with four, five or seven seats. Rear passengers also receive an updated 5.0in removable touchscreen tablet to control entertainment and comfort functions.
Up front, the ageing infotainment is overhauled with a new system shown on a high-resolution 10.9in touchscreen. This gets as standard wireless Apple CarPlay and Android Auto.
Further up-to-date features include USB-C ports, air ionisers, wireless smartphone charging and an embedded SIM card for data services.
The traditional instrument dials have been replaced with a digital display, like in newer Bentleys, and the head-up display shows much more data.
The audio system has been upgraded, too. As standard, there is a 790W, 12-speaker stereo, with an optional Naim for Bentley system taking that to 1780W and 20 speakers.
Bentley hasn't just focused on the gadgets, however. The front seats are also of a new, more ergonomic design, while a revised centre fascia, steering wheel and door trims offer new sustainable veneer options, switchgear knurling and diamond brushed aluminium.
Mechanical alterations are more limited. Notably, buyers in Europe and the UK now no longer have the option of the W12 engine, meaning the core choice is the same 542bhp 4.0-litre twin-turbocharged petrol V8 as in the current car. This retains the ability to deactivate four of its cylinders under light throttle loads to improve fuel economy.
With the diesel V8 axed back in 2018, the only other powertrain choice is a reworked version of the V6 petrol-electric plug-in hybrid. That will be launched separately and go on sale late in 2020.
Pricing for the new Bentayga hasn't yet been announced, but expect a small rise from today's entry point of £141,790.
READ MORE
Bentley Bentayga vs Range Rover – luxury SUV comparison 
Source: Car
Write

a Comment
Fields with * are required