Why

this weekend's BTCC kick-off promises real racing thrills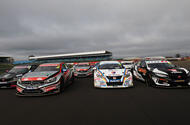 Colin Turkington wants the title record, but the BMW driver won't get it all his own way in 2020
Colin Turkington wants a record fifth title. But there were a dozen more race winners last year, all of whom are fired up to dethrone him this time.
Forget the 1990s and the so-called golden era: the British Touring Car Championship (BTCC) has never been so competitive, nor as closely fought, as it is today. And the 2020 season, which begins this weekend at Donington Park (nearly four months late), will pick up once again on a thrilling narrative that left us breathless at the end of last term.
How BMW's Turkington earned his fourth crown at Brands Hatch, equalling Andy Rouse's record, is already the stuff of BTCC legend. Northern Ireland's finest celebrated a title that looked to have slipped clean through his fingers earlier in the day, only for devastating bad luck for Honda's Dan Cammish to hand it back to him with just two laps of the season to run.
Now Cammish will be seeking retribution, as one of a new generation of BTCC heroes out to forge a piece of history for themselves. As always in a new season, there are some fresh flavours to mix up the recipe, but there are also enough of the staple ingredients to ensure Britain's biggest and most high-profile motorsport series serves exactly what it always has: the best crash-bang-wallop tin-top action you will see anywhere in the world.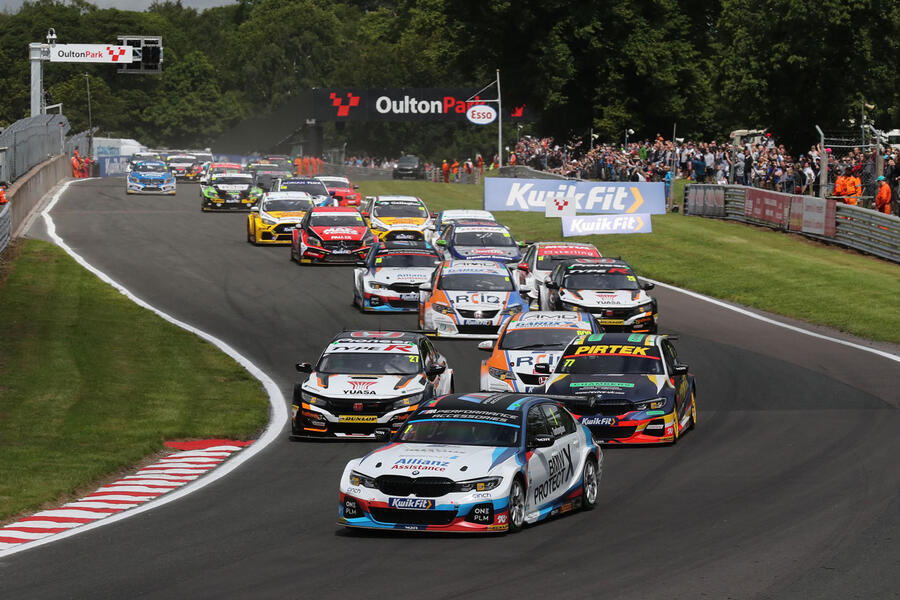 Sadly, the pandemic has had an effect on the BTCC beyond the long delay to this year's season. Turkington's WSR team-mate, expected title rival and 2013 champion, Andrew Jordan, felt compelled to step down because of financial pressures, and so too has Power Maxed Racing's Vauxhall team (just for this year), leaving Jason Plato on the sidelines for now. That's a shame, because the 52-year-old BTCC pantomime villain is just two wins away from the magic 100 mark, following his drought-breaking victory in that unforgettable last race of 2019.
Both will be missed, surely even by Plato's old nemesis Matt Neal, 53, who is back for a 30th season. At least the delayed start has given him more time for recovery from a body-slamming mountain bike crash in the off-season.
Tune in to ITV4 for excellent live television coverage. Better still, head to Donington Park this weekend to see it all in the metal.
Rivals beware: Turkington refreshed after extended break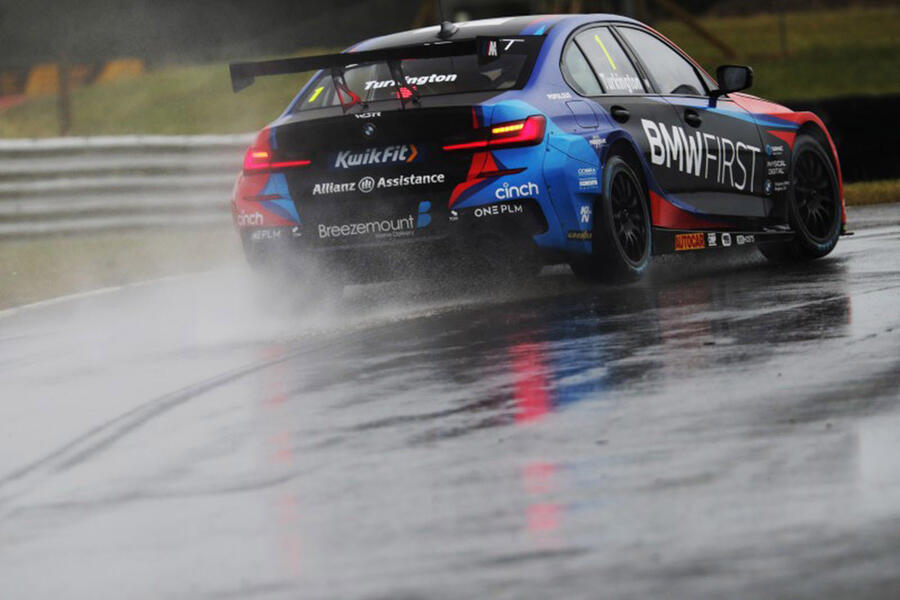 Having nine events crammed into less than four months, the shortened 2020 BTCC season will be like no other before, with even more pressure and intensity than usual. But it's a challenge that four-time champion Colin Turkington is relishing, especially after an extended off-season offered him welcome time to recover from the effects of last year's dramatic final-race title showdown.
"I can't say I enjoyed the lockdown period as a whole but, back in March, the new season originally felt it was coming up very fast for me," he says. "Every season in the BTCC just feels like it gets busier, with so many demands on your time and energy, and one year just rolls on into the next, especially when you win the championship.
"For me, the break has been a great opportunity to catch my breath. I actually feel ready to start the season now: I've been able to have a reset and get my energy levels back up."
That extra energy also has Turkington relishing the revamped schedule. "I'm excited about doing the championship in a different way," he says. "Usually, we go to the same tracks at the same time of year. This year will be very compact, and I'm going to feel like a Nascar driver, racing every weekend.
"It will be a challenge to do it in a different fashion, and it will be more important than ever to keep our noses clean and stay out of trouble."
Tom Ingram: Toyota's title challenger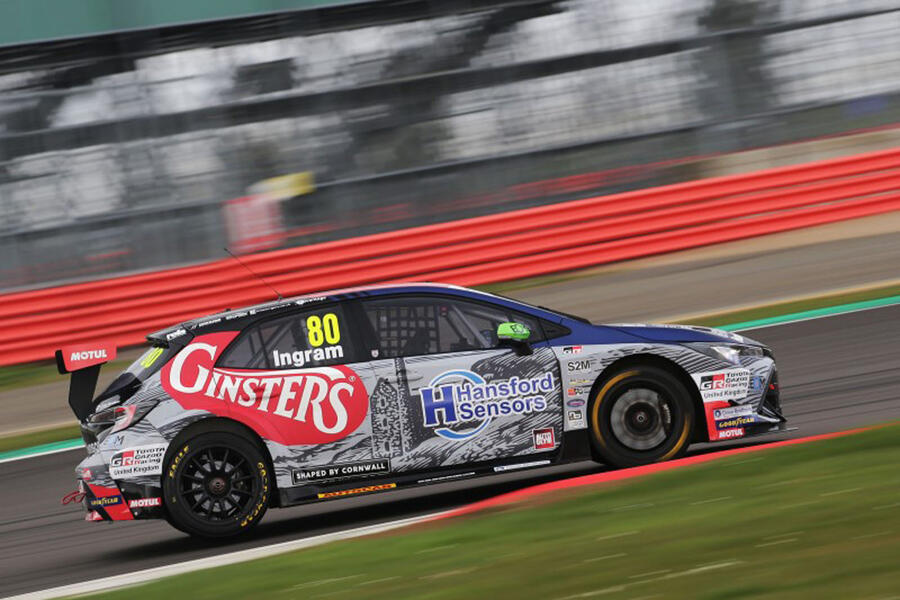 Speedworks is now officially part of Toyota Gazoo Racing. What does this mean to you as a driver?
"The commercial side is strong, but it's also great to be associated as a subsidiary to one of the best racing teams in the world. It's great for the CV to be associated with a Le Mans-winning team, and it puts us in a strong place from a development point of view, because we can tap into their resources too. Hopefully now I can do a [Fernando] Alonso and get involved in other areas of motorsport. If you don't ask, you don't get!"
After a strong 2019 season, do you feel a title shot is realistic in 2020?
"It's our best chance to date. It does feel exciting. It feels like we are in a super-strong position. The goal is nothing less than to win the title. We narrowly missed out in 2018, and I feel I've got unfinished business."
What are the strengths of the Toyota Corolla?
"We've worked on a number of areas, so there isn't one big strength. That's key in this championship. You don't win it on your good days but on your bad days. Yes, you can be quick over one lap, but how does it all work when you're struggling? We've always worked on having a strong, positive front end on the car, but the key is having the best bad days possible."
What's it like, racing against a team like West Surrey Racing?
"They're a world-class team, but they're not the only one on the grid. Over the past three years, it has been tougher than ever – probably more than when I was watching it as a kid. The BTCC has a fantastic pool of talent in terms of drivers, engineers and mechanics."
Five drivers who could beat Turkington
DAN CAMMISH, 31: Team Dynamics Honda's nearly man of 2019 heads into his third BTCC season with both eyes on the big prize. A brake failure just two laps from clinching the title dropped him to third in the table. He took only two wins last term but understands the value of scoring points consistently.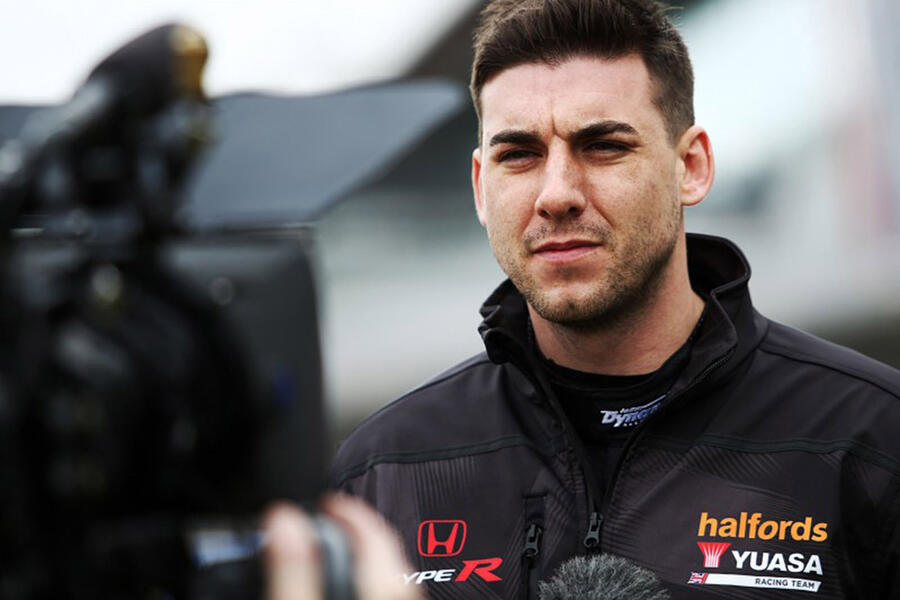 TOM INGRAM, 26: Already heading into his seventh BTCC season, all with Speedworks. Finished second to Turkington in 2018 and gave the new Corolla its debut last year as Toyota upped its support, winning four times. Appears to have everything in his armoury to bid for the title.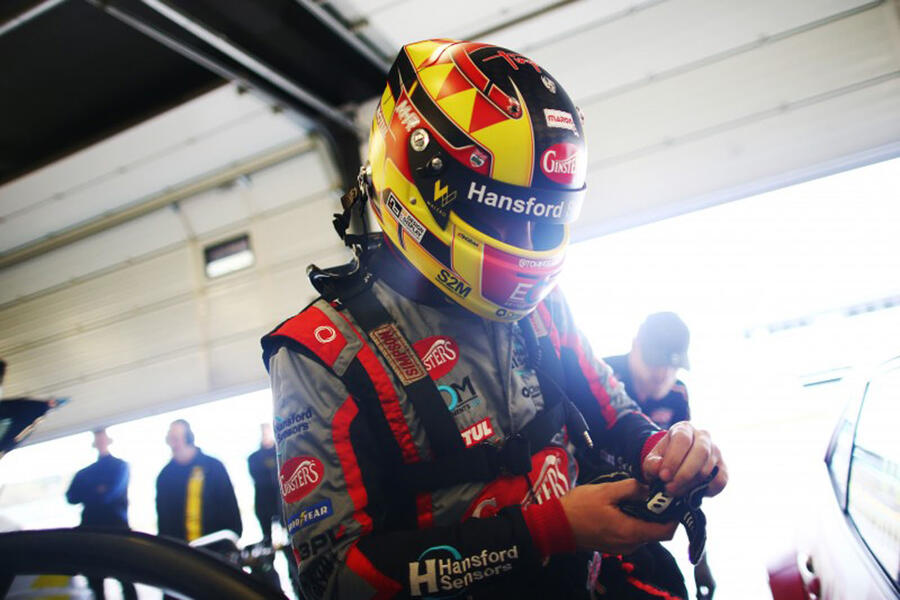 JOSH COOK, 29: Signed late for BTC Racing's Independent-class Hondas last year but still managed three wins and fourth in the overall points. This will be his first BTCC year staying with the same team for a second season. Will that stability help him further undermine the works Civic Type Rs?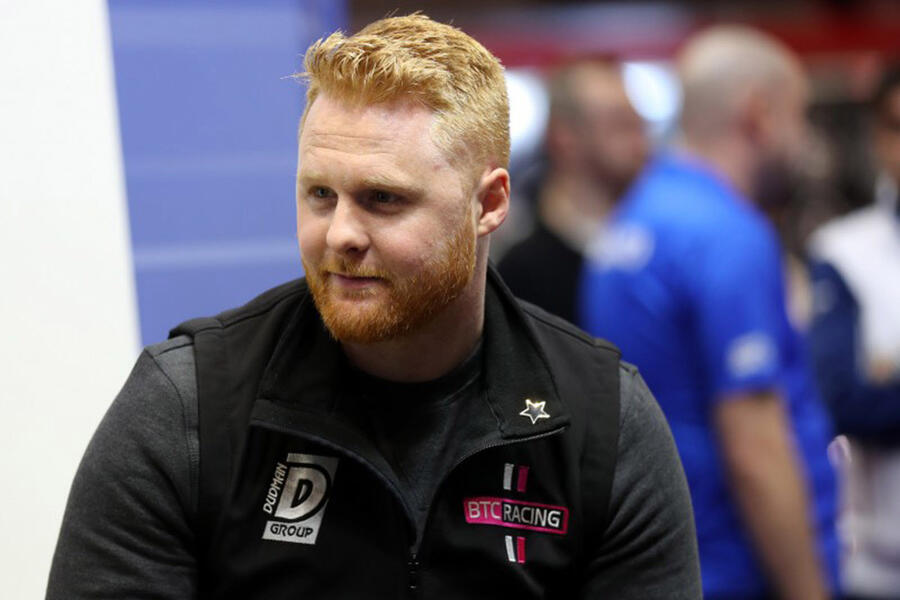 RORY BUTCHER, 33: Reigning Independents champion rejoins Motorbase, with which he started in the BTCC in 2017. The new-generation Ford Focus ST should be strong, and the Scot – who took three overall wins in 2019 – has made it clear the main title is now his aim.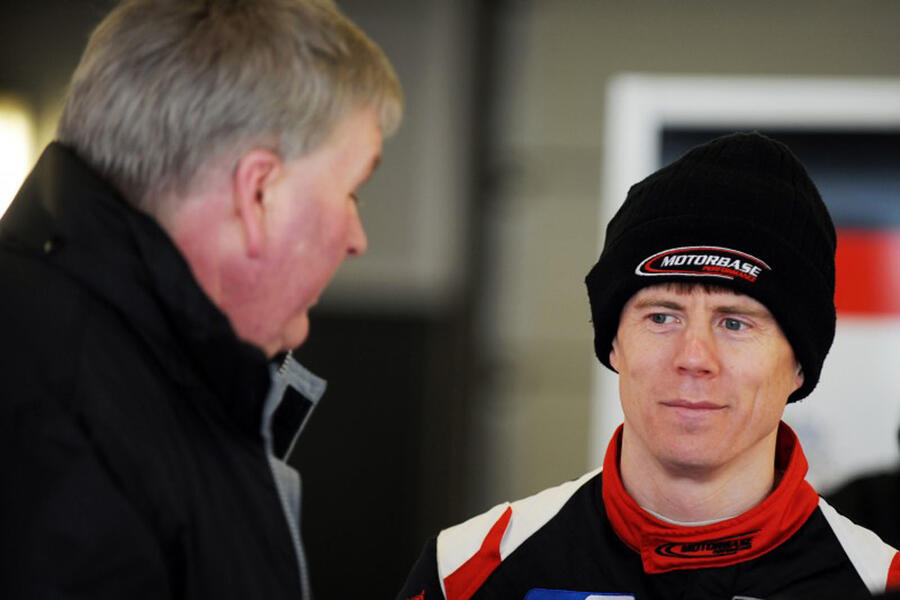 ASH SUTTON, 26: Became the youngest BTCC champion ever in 2017, driving a BMR-run Subaru Levorg. Team and driver have switched to the new rear-wheel-drive Infiniti Q50 for 2020 as Laser Tools Racing, and Sutton went fastest in the wet in pre-season testing at Snetterton.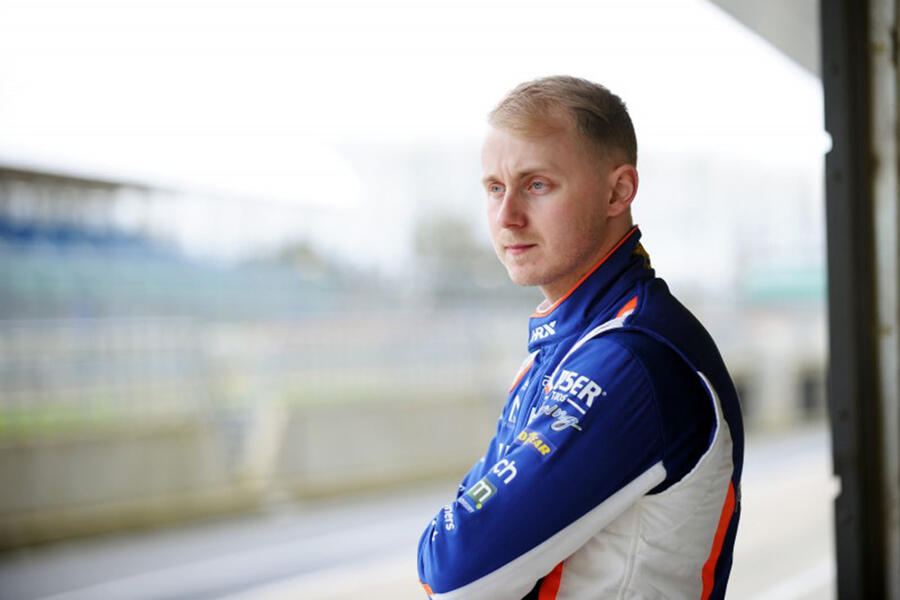 READ MORE
BTCC announces new 27-race calendar to begin in August
BTCC 2020: Jason Plato and Power Maxed to sit out season
BTCC 2020: New look for title-winning BMW squad
Source: Car
Write

a Comment
Fields with * are required