Used

car buying guide: Land Rover Discovery 2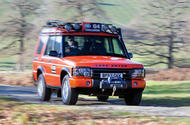 Hot headlights: check that 'facelift' Disco 2 isn't an earlier car wearing stolen headlights
Land Rover's Discovery 2 has a bit of a horror-show reputation, but a Disco is a capable and reliable workhorse with the good model and care
Like all Land Rover Discoverys, the second-generation model of 1998- 2004 gets a bad press for its poor quality and unreliability. However, it's so darned good at what it was designed to do that enthusiasts tend to forgive it, acknowledging that, yes, there are stinkers out there, but if you can find a good one and look after it, it'll serve you well.
Its saving grace seems to be that it has more technology than its predecessor but not so much as later generations that it can be a devil to repair. Its 2.5-litre Td5 diesel engine (there's also a 180bhp 4.0-litre petrol V8 auto) is a big improvement on the Mk1's 300 Tdi motor and its chassis and suspension system are better.
The third-row seats on some versions are forward facing, which makes a big difference to practicality and passenger comfort. Seven-seat models have self-levelling suspension at the rear and, on all versions, optional Active Cornering Enhancement boosts the model's composure, allowing you to press on.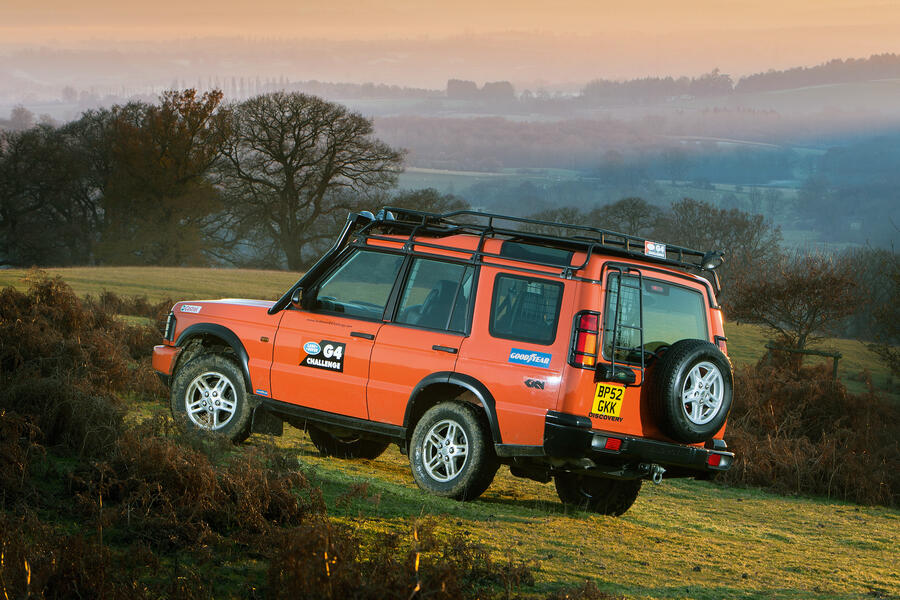 All this and, crucially, it retains the Disco 1's attractive and distinctive stepped-roof design. In fact, despite them sharing only the same rear door panel, the Disco 2 doesn't look that different from its predecessor to inexperienced eyes but inside is a lot fresher and more civilised.
Granted, the Disco 2 rusts but this time it's the chassis that cops it and not the body, an exact reversal of the Disco 1. It's the back end that suffers most, not helped by the fact that it sticks out more and is vulnerable to off-road impacts. Corrosion can be bad enough to write off an otherwise decent-looking vehicle, although it is possible to replace chassis sections.
Coolant issues are the dominant problem with the engines and, concerning models with air suspension, the Slabs (self-levelling anti-lock braking system) control unit can go haywire.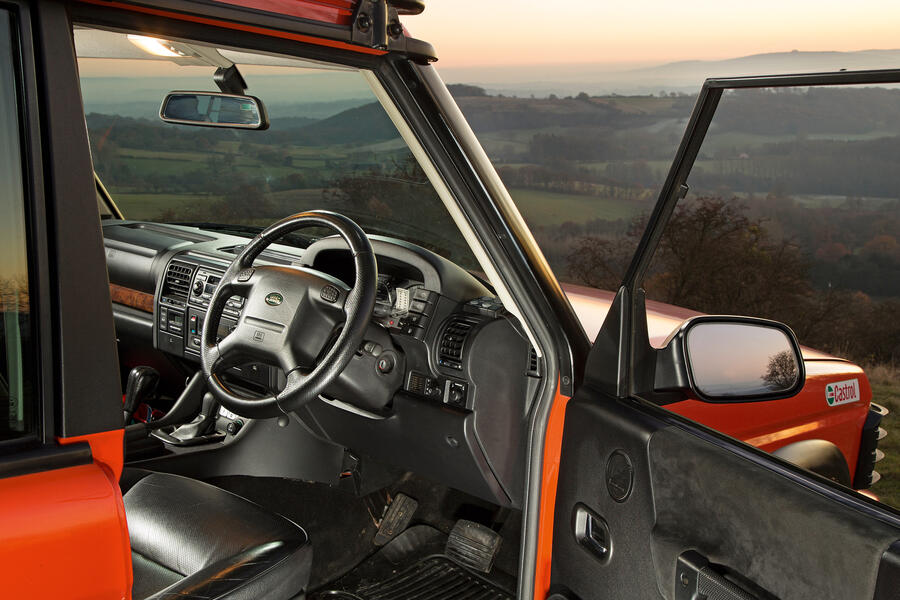 All versions have traction control and hill descent control. Land Rover reckoned they were so good that even though it backed them up with a locking centre differential, it didn't bother fitting the linkage that would enable it to be operated. On some models, it didn't even supply the internals. If your model has the internals and you want to use the diff, there are companies that will sell you the linkage, which is reasonably easy to fit. Where necessary, they can also sell you the internals. From the 2003 facelift, the locking centre diff became an option. That facelift brought restyled front and rear lights, and the indicators were relocated from the bumpers to the side units.
There's a wide range of trims, starting with E, the entry-level model whose launch price was just £21,995, and topping out with ES. Today, mid-level GS dominates but condition is more important than specification.
Diesel models easily outnumber petrols. Don't disregard the petrol, though. Thirsty it may be but it's also smooth and torquey, and the cars tend to have been better treated. They're often very well equipped, too.
How to get one in your garage
An expert's view
Peter Greenow, Dinedor Cross Garage: "We've been maintaining Land Rovers since 1983. I'd say that if you find a good Discovery 2, hang on to it. Its body doesn't rot like the Disco 1's does, while it has fewer electrical problems than later generations. I have one, my son has one and one of my technicians has one. Believe me, we wouldn't if they were unreliable. The chassis rots first but, in some parts of the country, there's a trade in replacement galvanised chassis. If you've found a Disco 2 in otherwise good condition, it can be worth the cost. Servicing – every 12 months or 12,000 miles – isn't expensive. We charge £200 for a minor and £360 for a major."
Buyer beware
■ Engine: With the Td5 diesel, check it runs smoothly and scrutinise the coolant expansion tank for signs of leaks caused by overheating. A failed cylinder head is often the culprit and could write off a car. On the V8, overheating can often be traced to a failed head gasket or, worse, cylinder liners, the latter almost certainly uneconomic to repair. Check the condition of the injectors and smell for fuel on the dipstick caused by failed injector seals.
■ Electrics: Make sure the ABS, traction control and hill descent control lights go out after start-up. If they stay on, it could point to problems with the Slabs system. To get around the lights issue, some crooked sellers disconnect them so check they come on at start-up, too.
■ Brakes, suspension and wheels: Inspect the steel brake pipes for corrosion. Where fitted, check the self-levelling suspension works. The air bags are at the back, with coils at the front. A loud roaring noise at speed could be failing front wheel bearings.
■ Chassis and body: The steel chassis rots out, especially at the rear. The chassis legs suffer worst and a bad vehicle might need a new quarter chassis welded in. Check the rear of the body and underside for signs of damage.
How much to spend
£750-£1499: Tatty runners that could cost you dearly.
£1500-£2999: Popular price point offering some bargains but get it inspected.
£3000-£4499: Good runners start here but watch for overpriced money pits being sold by non-specialists.
£4500-£5999: Better cars with good histories, including a 68,000-mile 2002 4.0i ES auto with full service history.
£6000-£6995: The best cars, including a one-owner 2004 TD5 ES Premium seven-seater with full Land Rover service history, leather and Harman Kardon sound system for £6750.
One we found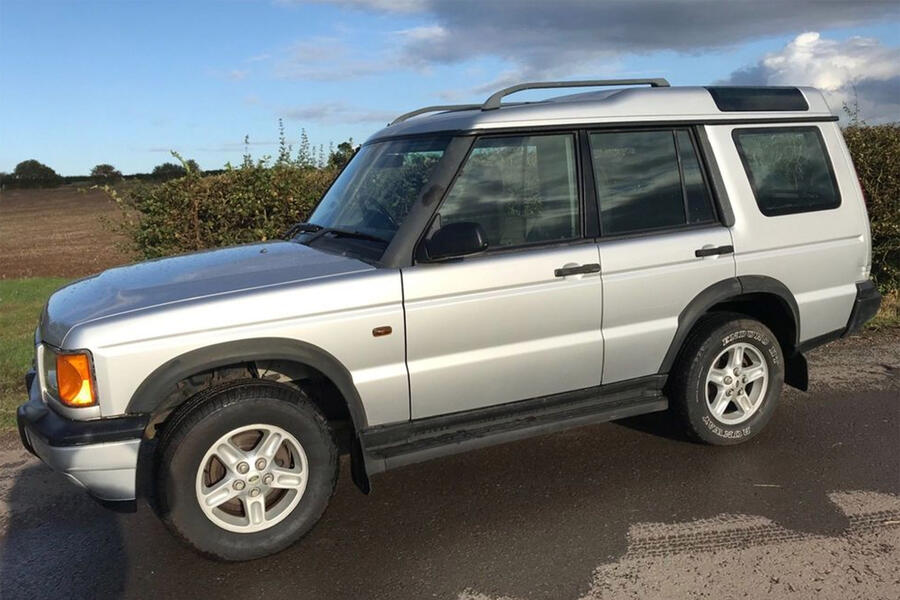 Land Rover Discovery 2 2.5 TD5 GS (seven seats), 2002/51-REG, 99,000 miles, £4250: Being sold by a Land Rover specialist and described as being in excellent condition. Has full service history and the later, 15P engine with improved cylinder head design.
READ MORE
Land Rover design chief Gerry McGovern on the Defender and future projects
Why Jaguar Land Rover is back in profit
Source: Car
Write

a Comment
Fields with * are required