Top

50 cars to drive before you die: part 1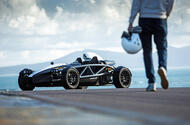 We pick 50 legendary cars, from the humble to the exotic, we think you simply must drive at least once. Let the countdown begin…
Every self-respecting petrol-head has their bucket list of cars that they just have to slam the accelerator in before they kick it. Or not – for speed isn't the only thing that goes into making a great car. Also important is history, handling and a whole host of other less obvious factors that only true motoring aficionados will appreciate.
With these principles in mind, we've picked out 50 of our favourite cars. But do you agree with our list? Read on to find out.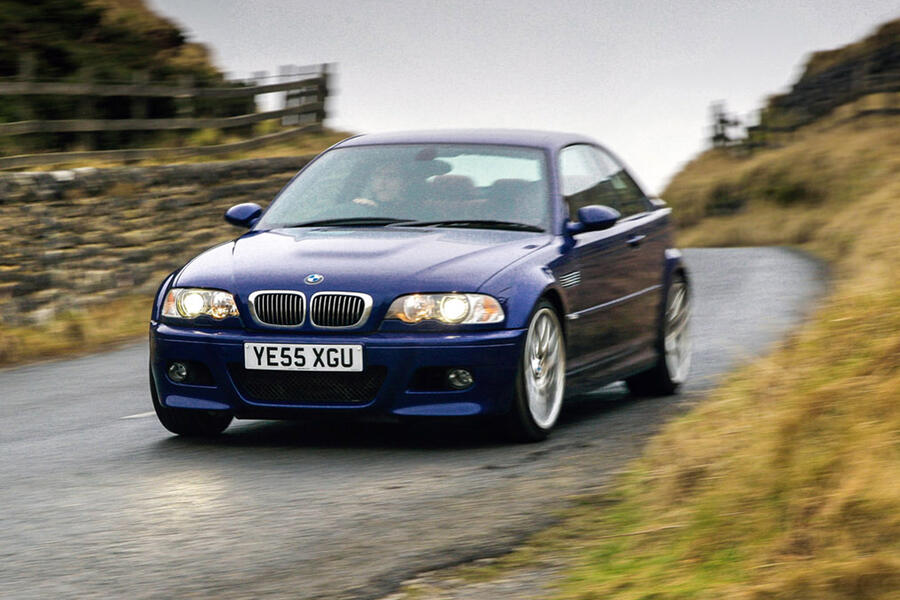 50 – BMW M3 (E46)
Not quite the best M car perhaps, but almost certainly the best M car bargain out there. The last such car to be powered by a normally aspirated straight-six motor, many might argue the sound of the 3.2-litre engine was grounds enough to make it onto this list, but it also came with one of the best balanced chassis in the business.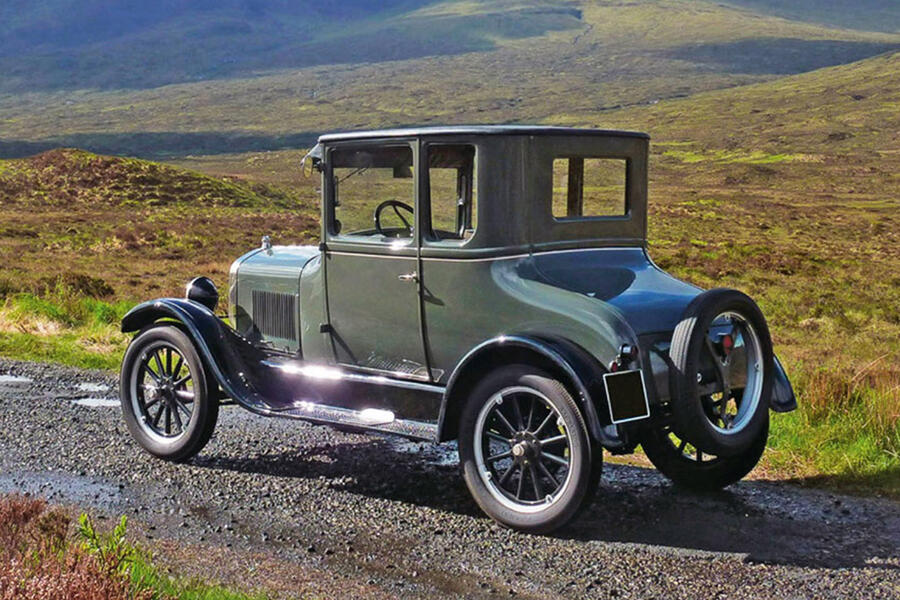 49 – Ford Model T
Here not because it's fast or brilliant to drive (in fact, it's a nightmare), but because it's almost certainly the most important car ever produced, bringing motoring to the masses like none before it, changing the way the world thought about cars.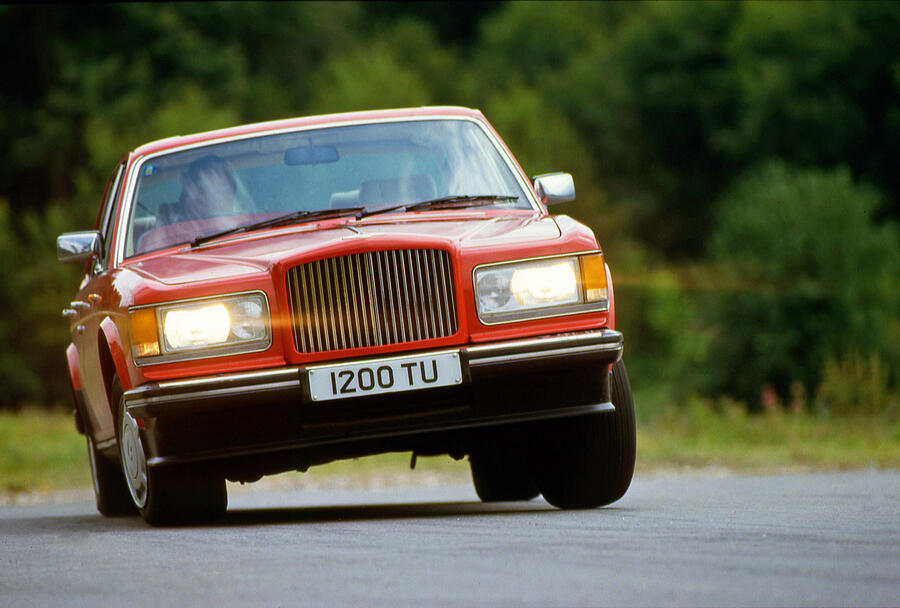 48 – Bentley Turbo R
Technically not exactly brilliant, but what does that matter in a car as charming and characterful as this? Once described as 'a tidal wave on wheels', the Turbo R gave self-respect back to Bentley and set it on course for its high-flying position today.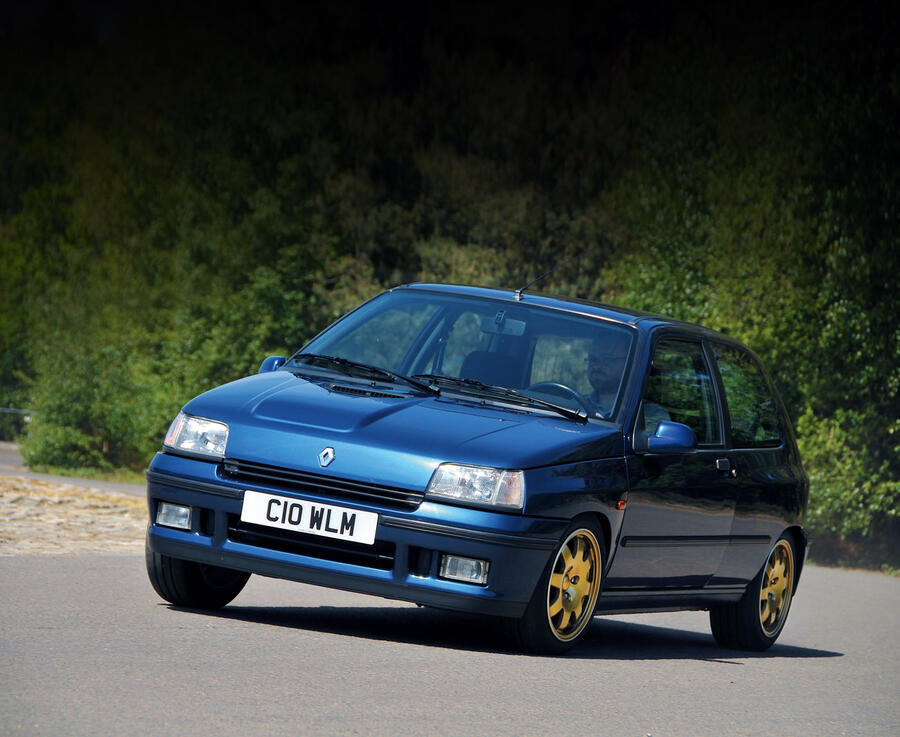 Not the fastest of hot hatches, even in its day, but even now still one of the most entertaining ways of getting from one place to the next within the format. Light, poised and superbly communicative, it's probably the best hot hatch from probably the world's greatest creator of hot hatches.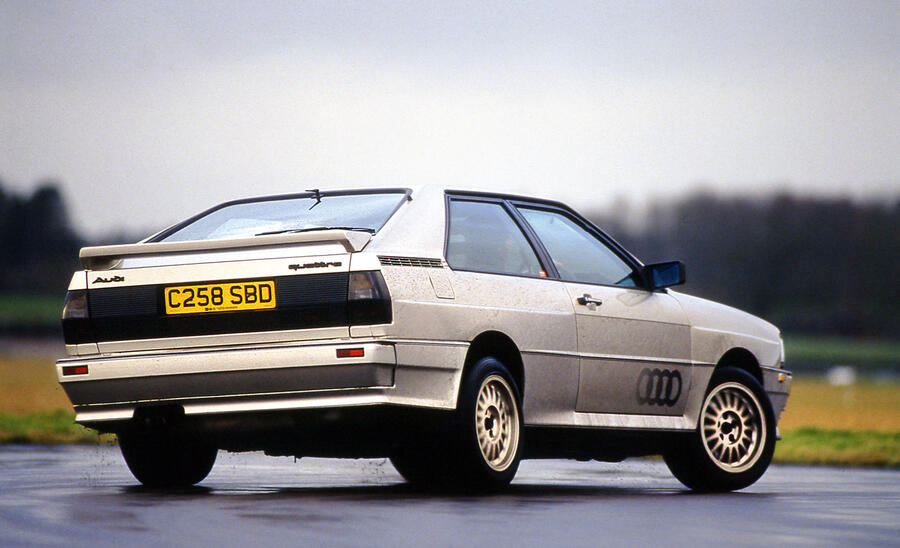 46 – Audi Quattro
To those who weren't around at the time, it's hard to explain the impact of this car – not least because it came from Audi, a company with no track record of producing seminal driving machines. But it was: permanent four-wheel drive and a 200bhp five-pot motor provided one of the most memorable driving experiences of the 1980s.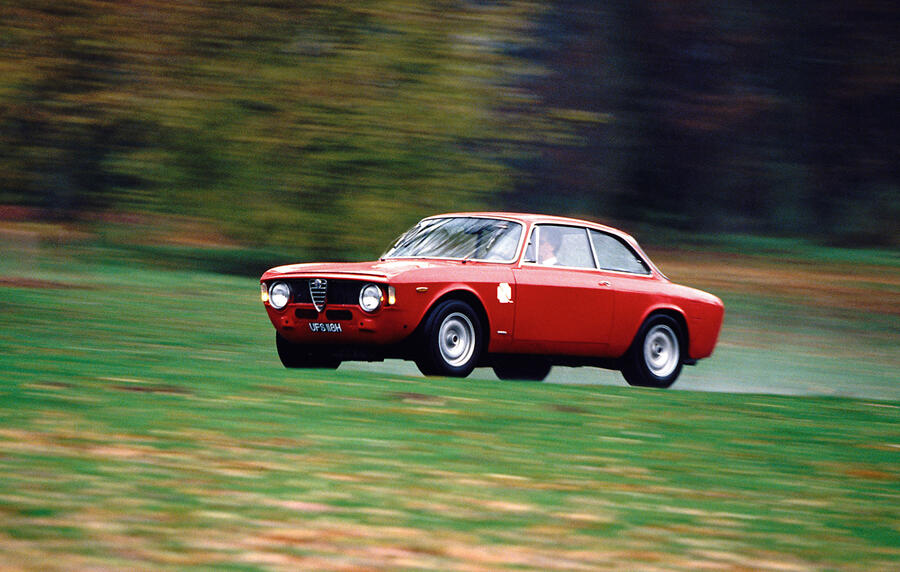 45 – Alfa Romeo GTA
Only 500 were built as pure homologation specials, with jewel-like twin-plug, twin-cam 1.6-litre engines, alloy bodies and a dry mass of less than 750kg. Utterly dominant in racing, but simply exquisite in 'Stradale' road trim, this is the best Alfa Romeo of the post-war generation.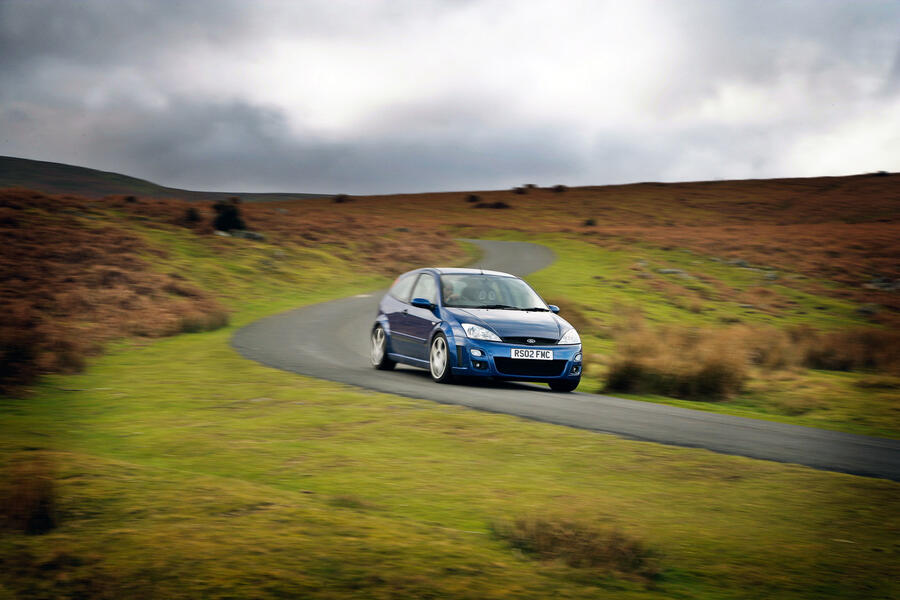 44 – Ford Focus RS (Mk 1)
The original Focus RS was an astonishingly well-judged synthesis of necessary practicality, strong power and simply epic handling. As rapid across country as any number of purpose-built supercars and, if you can find a good one, perhaps the best-value fast Ford you can buy today.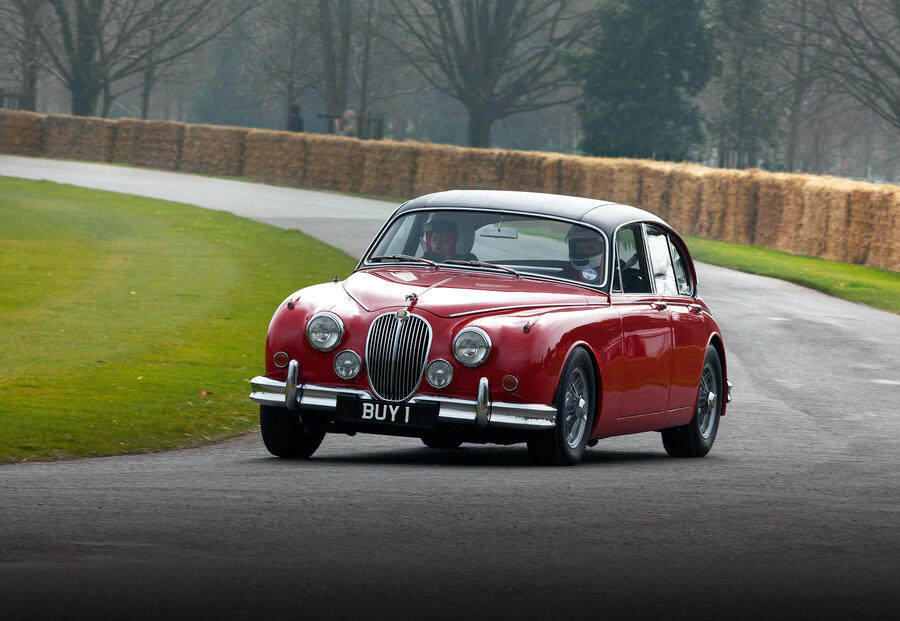 43 – Jaguar MkII
People associate these with Inspector Morse bumbling around Oxford, but they deserve so much more. The 3.8-litre version offered exceptional power and poise for 60 years ago, one reason they were the weapon au choix of everyone from saloon car racers to getaway drivers.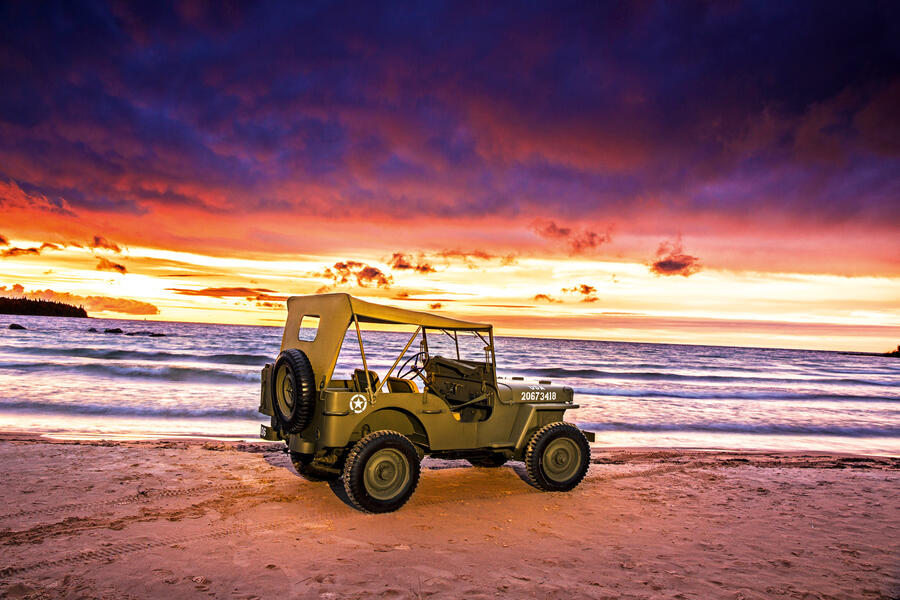 42 – Willys MB
Better known as the Jeep, it famously won the war alongside the Dakota and the landing craft, at least from Eisenhower's perhaps somewhat partial perspective. Even so, if you ever wondered how your SUV got that way, it all started here with a name whose origins are argued about to this day. Slow, uncomfortable, indestructible.
41 – Lexus LS400
We couldn't believe it. A Toyota that rode (much) better than a Rolls-Royce, with an engine so quiet at idle you needed to look at the rev counter to know it was turning. The most remarkable luxury car of its era and still, in a way, the standout Lexus.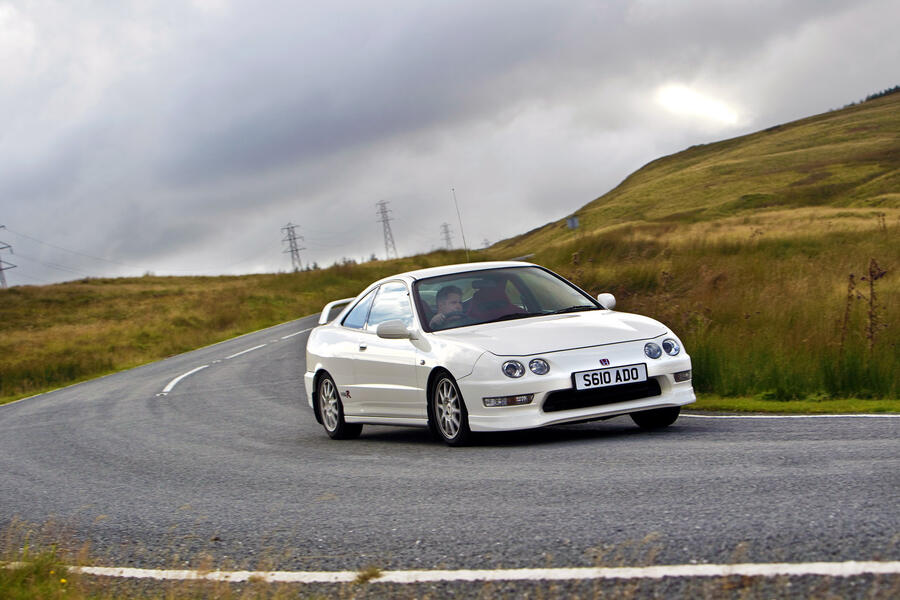 40 – Honda Integra Type R
It is incredible to see the cult following this little coupé has earned itself. But this was Honda at the height of its engineering powers and the Integra was the greatest expression of its talent for producing brilliant driver's cars. Some even say it's the best front-drive machine of them all.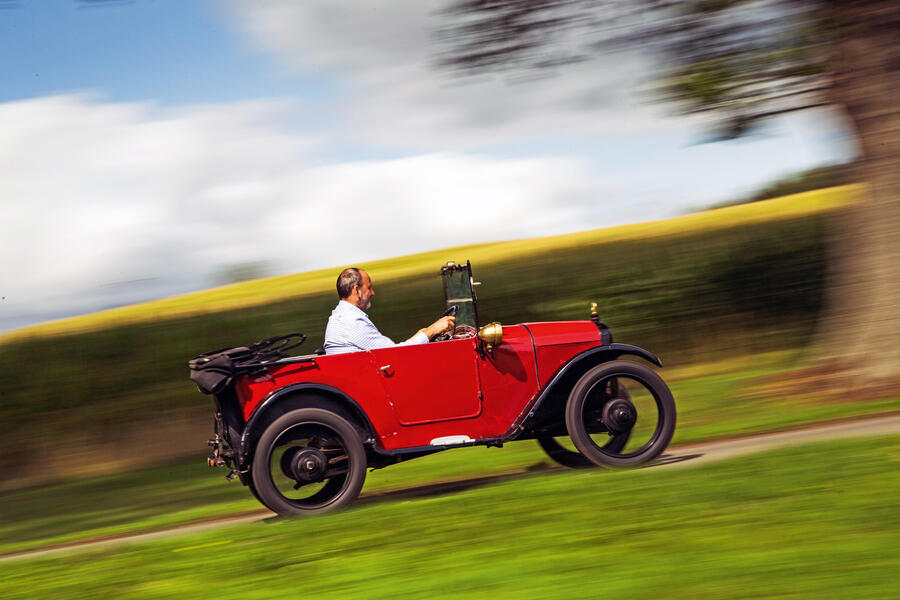 39 – Austin 7
Our answer to the Ford Model T, the car that more than any put Britain on the road. Simple but beautifully realised, slow but still fun to drive, look at one today and see how hard it is not to smile. Drive one and your grin will stretch from ear to ear.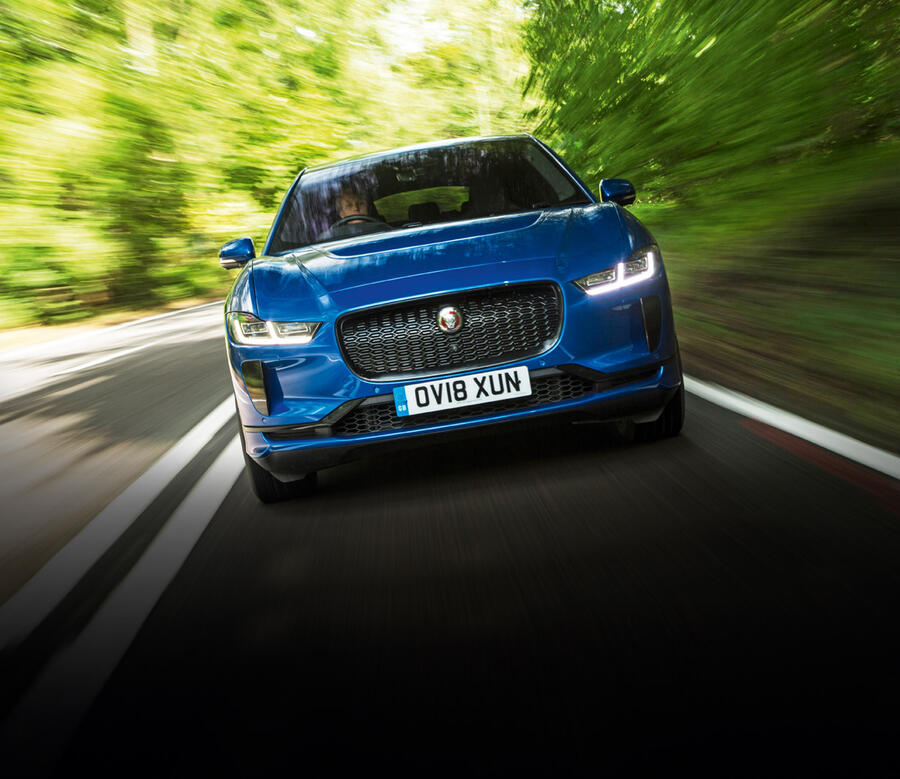 38 – Jaguar I-Pace
Not just included here for what it is, which is a damn fine electric car but for what it represents: Jaguar doing things its way. For too long, Jaguar has followed the lead of (mainly German) others. Yet it was always at its best setting the trend, not following it, and you only have to look at the XK120, E-Type and original XJ6 to know it. The I-Pace is a return to that mindset. Long may it last.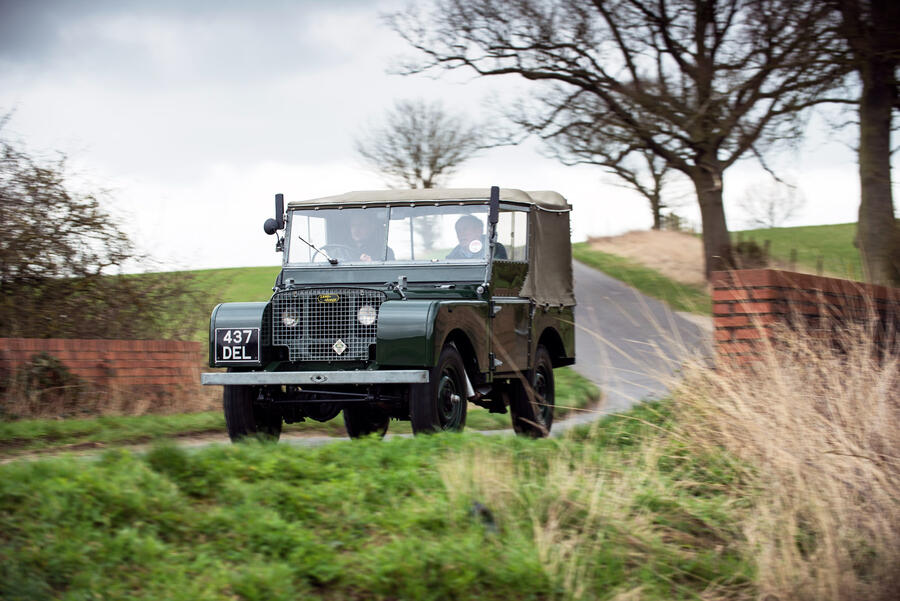 37 – Land Rover Series 1
 No, it's not the first SUV but it is undoubtedly the most influential. How funny for a car designed with straight edges and built from scrap aluminium left over from the war because it was intended as a stopgap and that was the cheapest way of making them.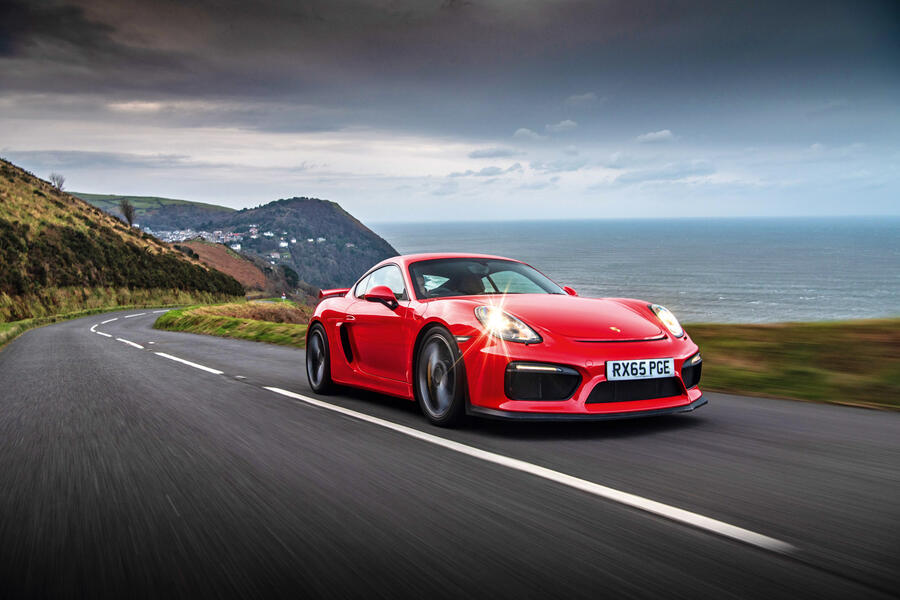 36 – Porsche Cayman GT4
Either generation will do, but in this case we mean the first. Much of the power deficit to the vaunted GT3 was offset by better weight distribution and lower overall mass. An outstanding driver's car for a fraction of the price of the 911 equivalent.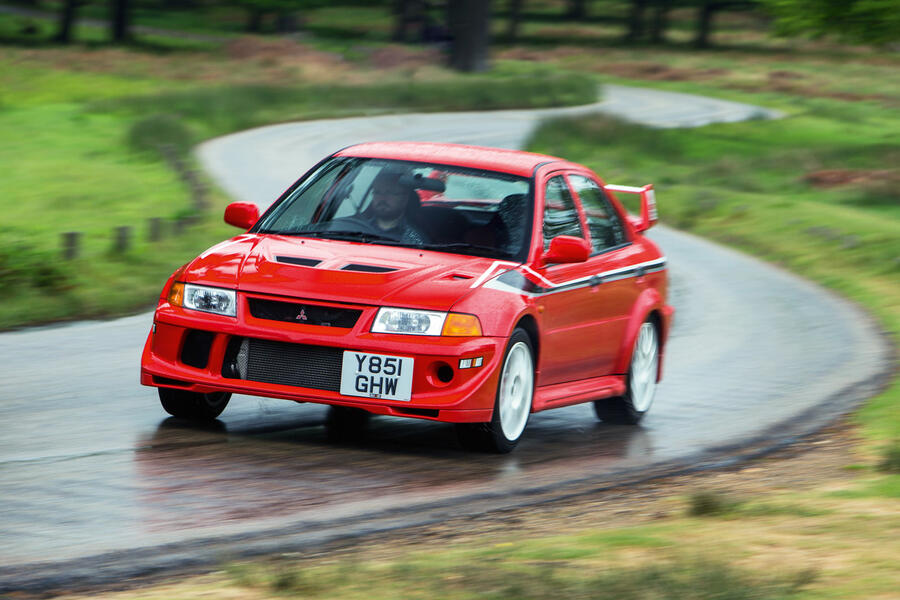 35 – Mitsubishi Evo VI Tommi Mäkinen
It's a shame cars like this are no longer fashionable – few made their driver feel more of a hero. Immense power just set the scene: it was the balance and agility that made you feel like a WRC winner. Any Evo is good, but this was the best.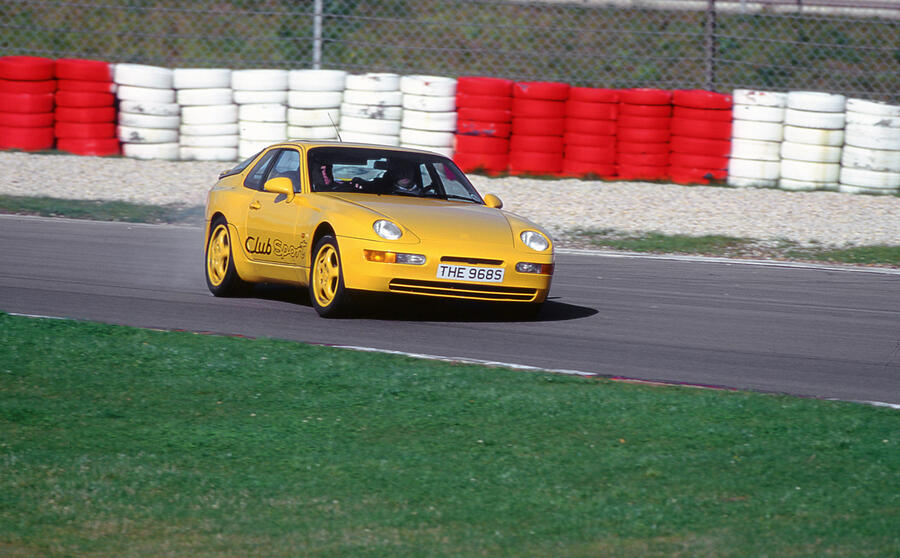 In pure handling terms, probably still the best balanced Porsche. The lightweight Clubbie came from a time when Porsche actually charged less and not more for removing equipment, making this 968 not just a superlative driving machine but a surprisingly affordable one too.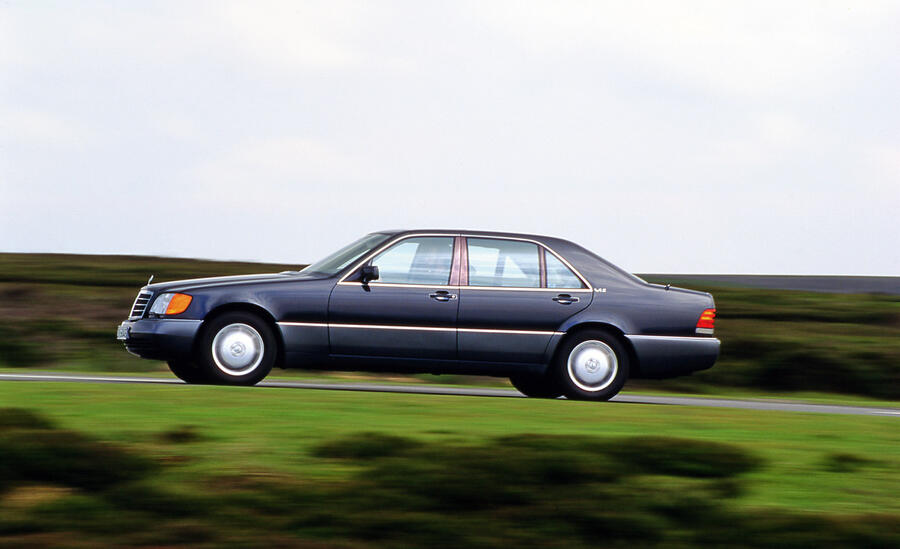 33 – Mercedes-Benz S-Class (W140)
The S-Class of S-Classes, the most massively constructed, locked-in-vault Benz of them all, dating from a time when Mercedes wilfully over-engineered its cars, just because it could. The S500 with its punchy V8 was the best, and was an implausibly effective driving machine too.
32 – Mazda MX-5
Thirty years. That's how long it's been since Mazda launched its gorgeous little roadster on the road and that's how long we've spent waiting for someone, anyone, to manage to better it. Some have tried, all have failed. Drive it and you'll see why.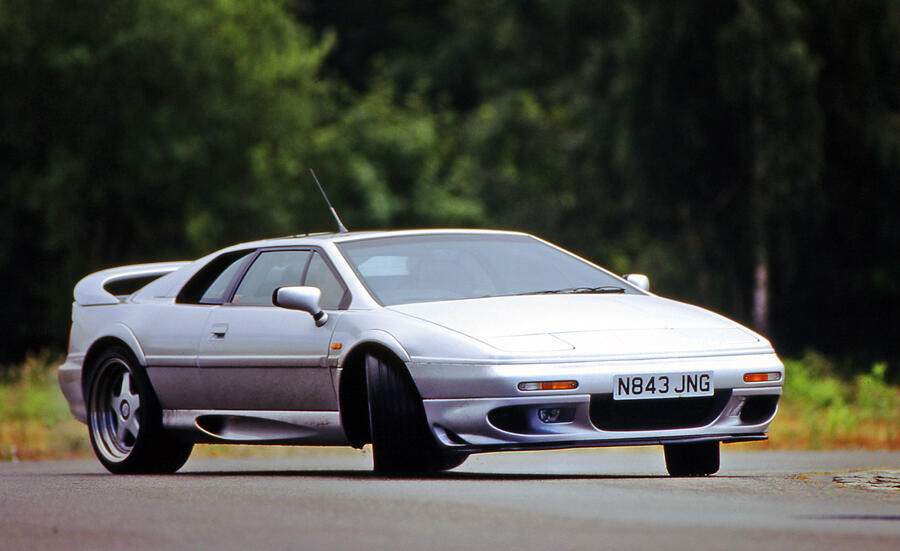 The Elise is a far more important car, but this is the best Lotus road car I've driven, with real power from its old 2.2-litre engine making the most of the best chassis then in the business. Perhaps the most lucid and vice-less mid-engined supercar that has been created.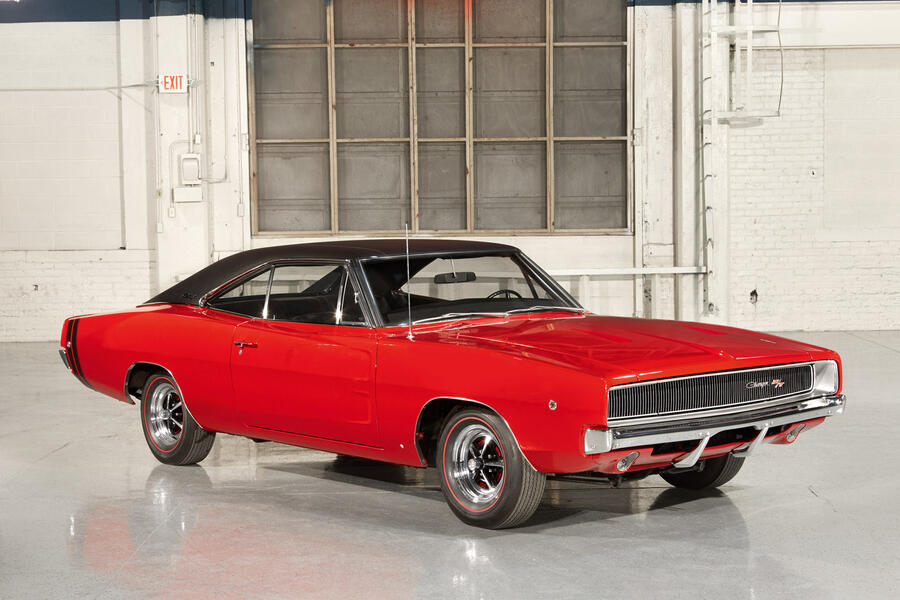 30 – Dodge Charger 440R/T
There's a good reason they chose this for The Dukes of Hazzard TV show in the 1980s, for it symbolises all that was good about America's greatest muscle car era. The 1968 spec cars look best, and the enormous 440-cubic-inch motor is a legend in its own right.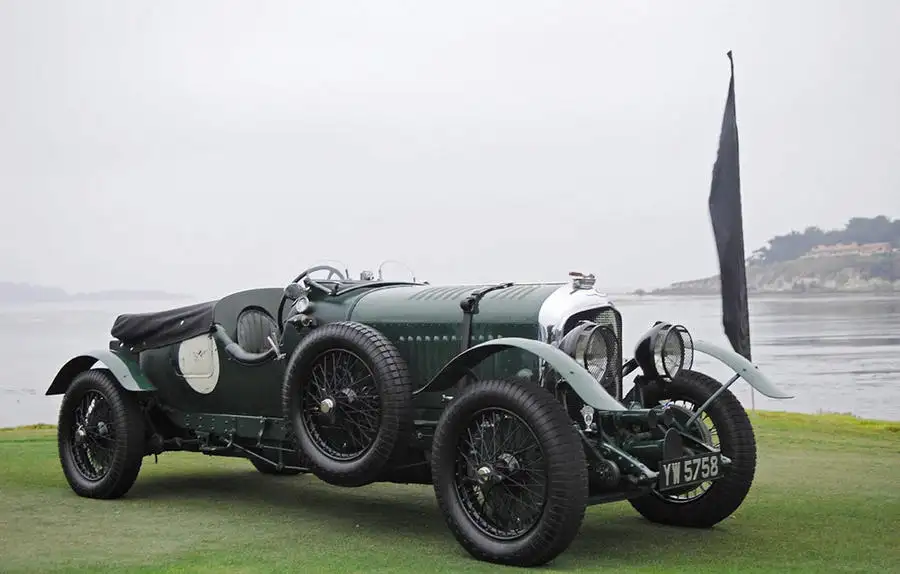 29 – Bentley 4 1/2 Litre
The epitome of the vintage Bentley, all bonnet straps, Union flags and a cockpit that looks like that of a WW1 biplane. Difficult to drive owing to reversed pedals and a non-syncro 'box, but get it right and there are still few more pleasurable driving experiences out there today.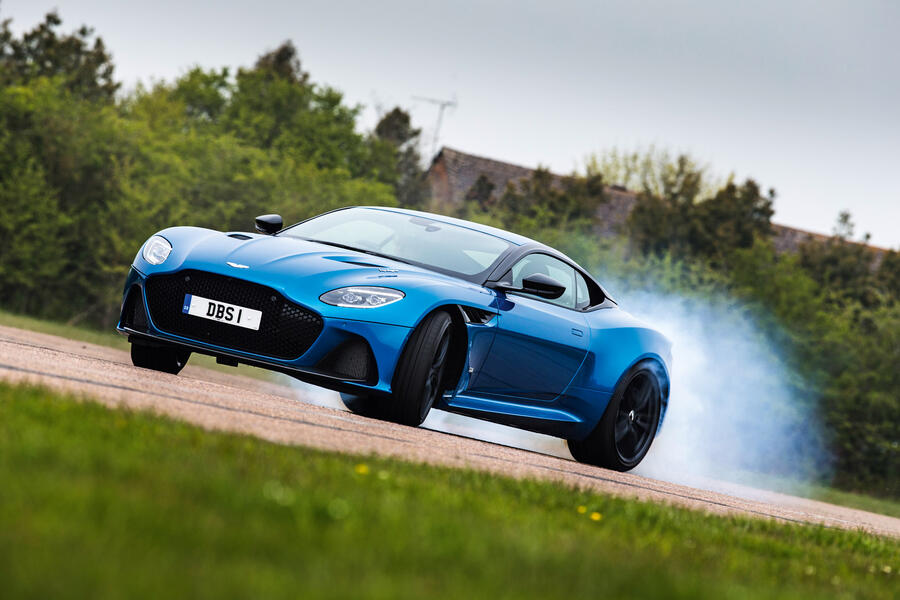 28 – Aston Martin DBS Superleggera
All that a modern Aston Martin should be: gorgeous, stupendously fast, superb to drive and with just a hint of cad about it. A modern-day DB5, and praise comes little higher than that.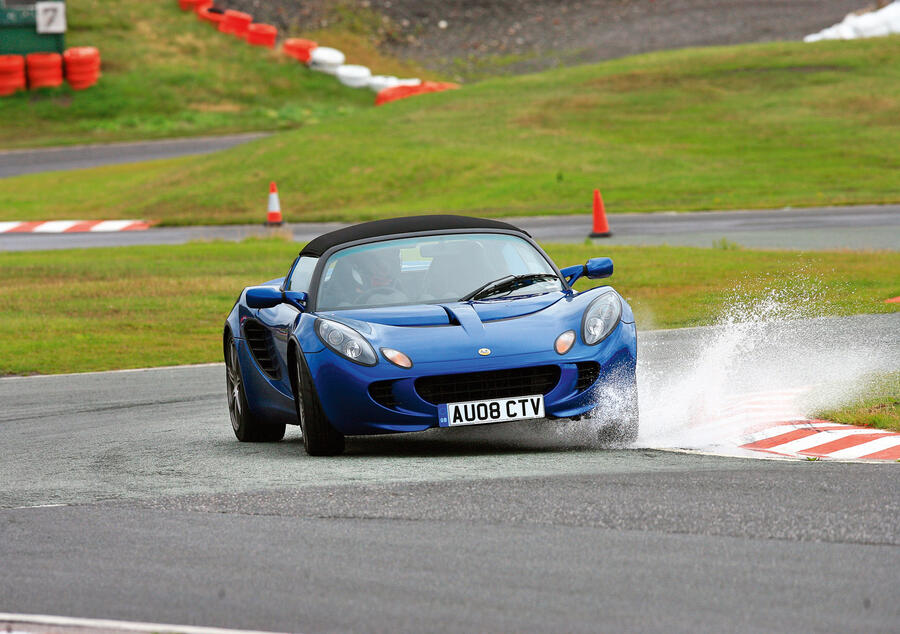 27 – Lotus Elise
The car that saved the company. By going back to its roots and building something advanced but simple, fast but affordable, Lotus found its sweet spot and has been cashing in on it ever since. A landmark in the history of one of the most important and enigmatic brands.
26 – McLaren 720S
Could have had any number of McLarens here, but the 720S is what it does best: a quiet, comfortable and spacious long-distance cruiser – then an axe-wielding maniac at the press of a pedal. Wonderful en route to the mountains, insane when you arrive. The most broadly defined supercar.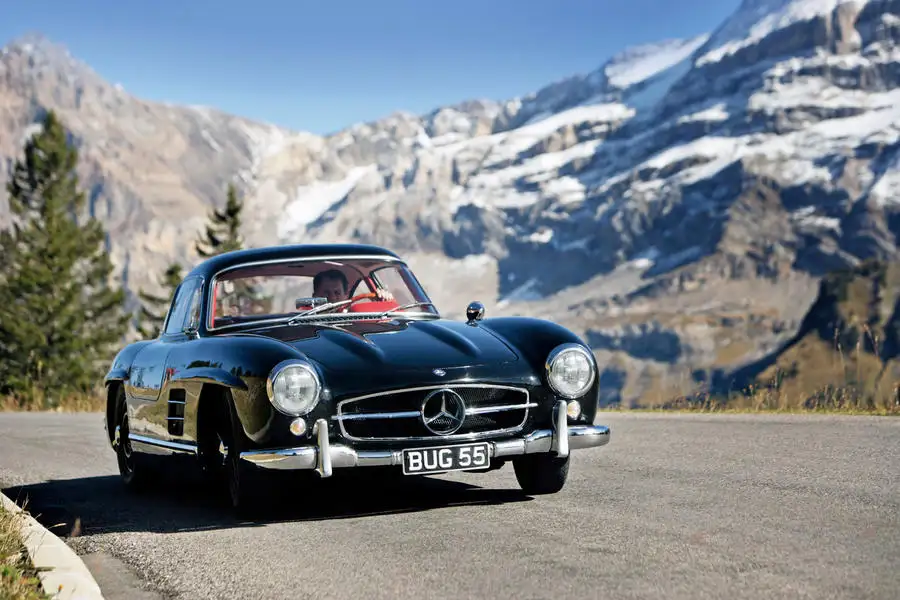 25 – Mercedes-Benz 300SL
It's not just about the doors, though those gullwings are quite some calling card. What it is, in fact, is the first car with a credible claim to the title 'supercar' and one whose combination of performance and civility in 1954 made everything else on the road seem instantly obsolete.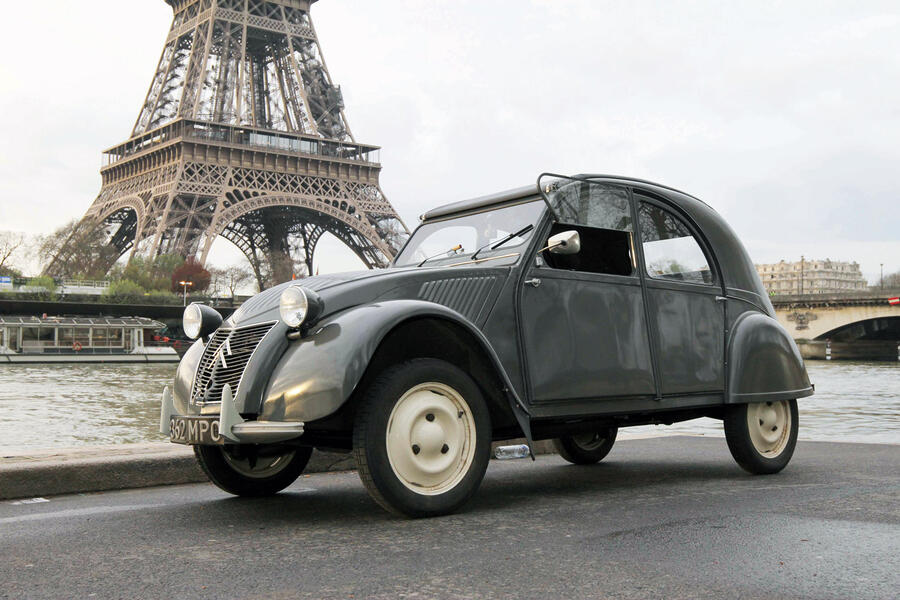 24 – Citroën 2CV 'AZ'
An AZ is an early car from the 1950s, with a ripple bonnet and a 425cc engine, close to the inspired original and pre-war vision for the car. One of the slowest cars on the road owing to just 12bhp, but one of the most charming too. Being unhappy and on board at the same time is not possible.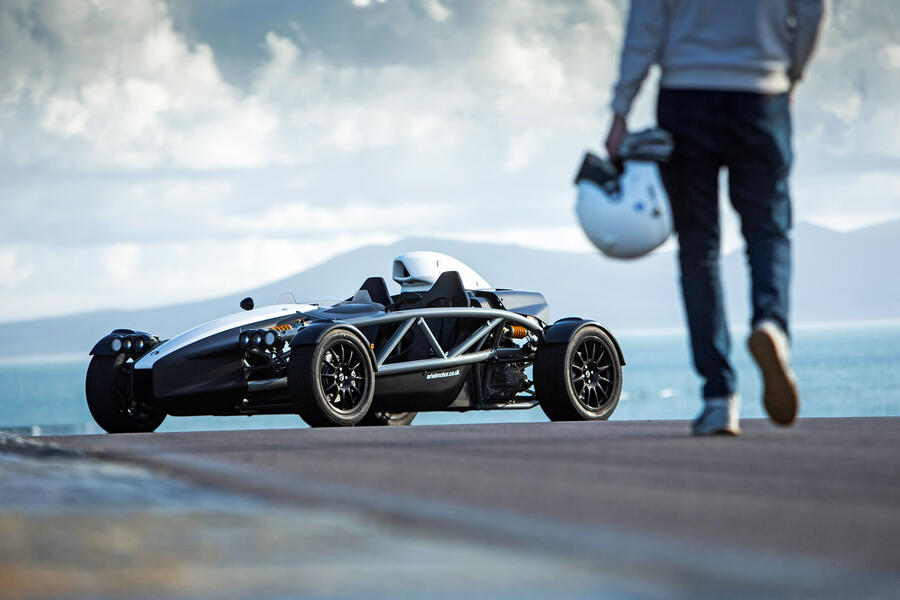 23 – Ariel Atom
Any will do, though the later the better. The slowest will stir your soul, the quicker will fry your brain. The most intense driving experience a five-figure sum will buy. Our choice: the 3.5R with its sorted handling and maniac supercharged engine.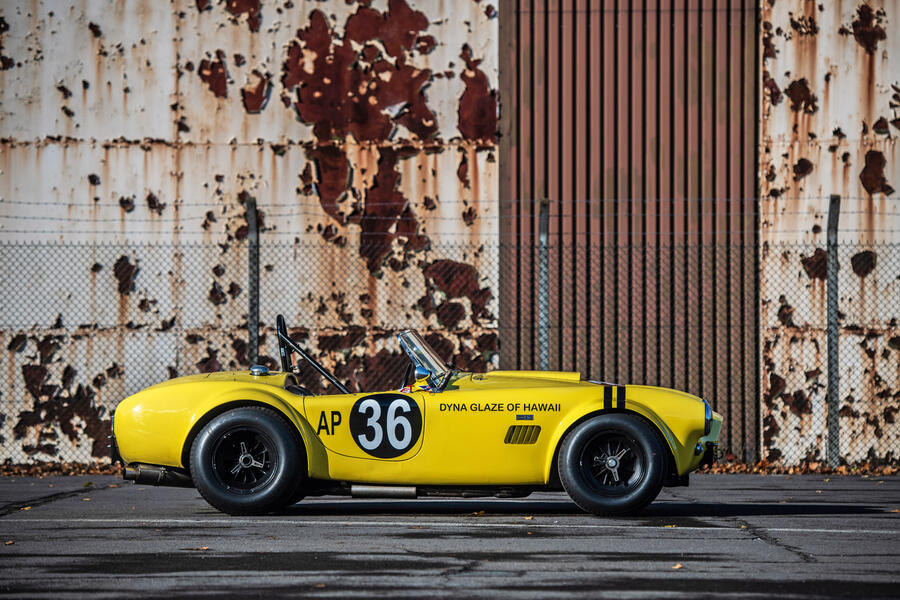 22 – AC Cobra
Originals have strange steering and primitive chassis, even for their age, and far too much power for their own good. Occasionally frustrating and frequently frightening, but these Anglo-American icons are also always heart-stoppingly exciting.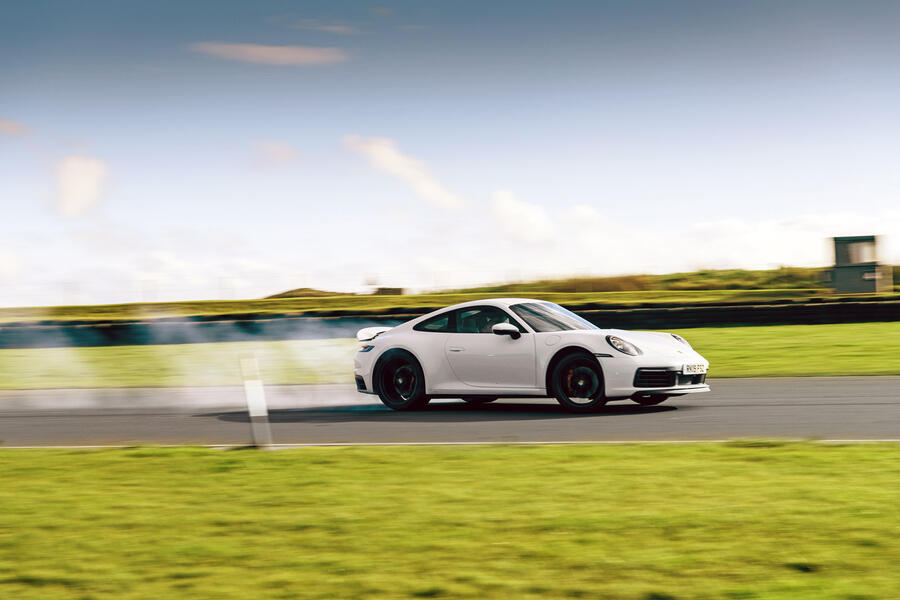 21 – Porsche 911 (992)
Someone considerably richer than me once said your motoring education was incomplete until you'd driven a 911 hard. But he was right, and it's the same today. For 55 years others have tried to better it and for 55 years they have failed. Now as then it is the default choice for anyone looking to drive a true sports car every day.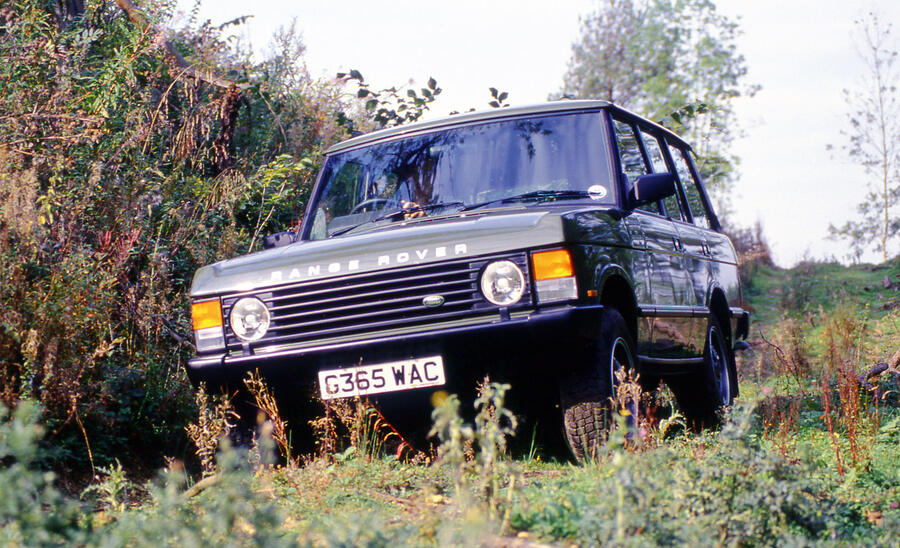 20 – Original Range Rover
Not the first luxury SUV (Jeep Grand Wagoneer, take a bow) but the genre-defining best. Look at all those new SUVs from Bentley, Lamborghini, Rolls-Royce, Maserati and, shortly, both Aston Martin and Ferrari. Their journeys all started here.
19 – Ford Sierra Cosworth
A rear-drive Sapphire Cosworth is actually a fraction nicer to drive but loses the cartoonish presence of the big-winged Sierra hatch. A racing car for the road in the truest sense, and as good to drive as such billing suggests.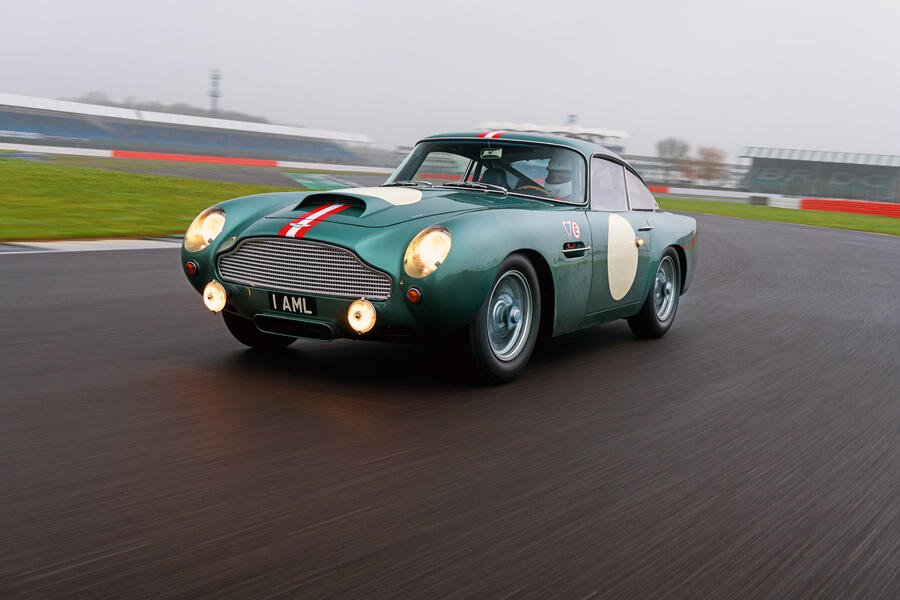 18 – Aston Martin DB4 GT
A posher homologation special than the Sierra and the last Aston road car built specifically with racing in mind. With the James Bond looks came monster power, little weight and cornering to remind you what your side windows are for.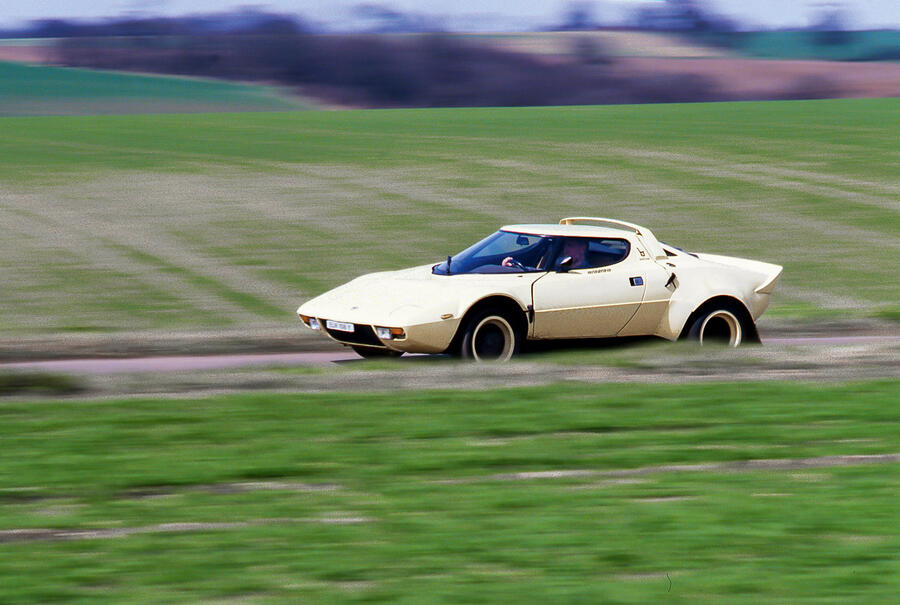 17 – Lancia Stratos
You'd probably hate the Stratos the first time you try it. Other cars just don't drive like this. Sat on a vanishingly small wheelbase and designed to change direction in an instant, it is an acquired taste. But once you have it, it never leaves you.
16 – BMW M3 (E30)
If a Martian fell to earth and asked the meaning of the phrase 'it ain't what you do, it's the way that you do it', you could do no better than strap him, her or it into an original M3 to explain. Superb motor, perfect balance, sublime experience.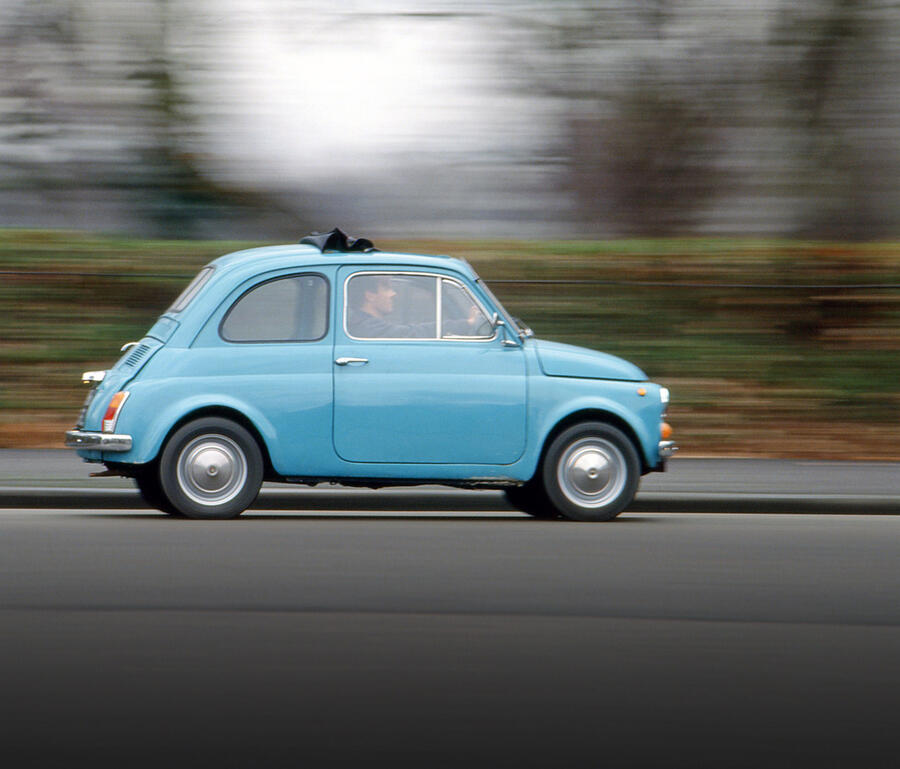 15 – Fiat 500
Everyone raves about the Mini and rightly so. But Dante Giacosa's Nuova Cinquecento also sat four, was far more manoeuvrable around town and was already on sale when the Mini was launched. More fun than you could possibly imagine from just 18bhp.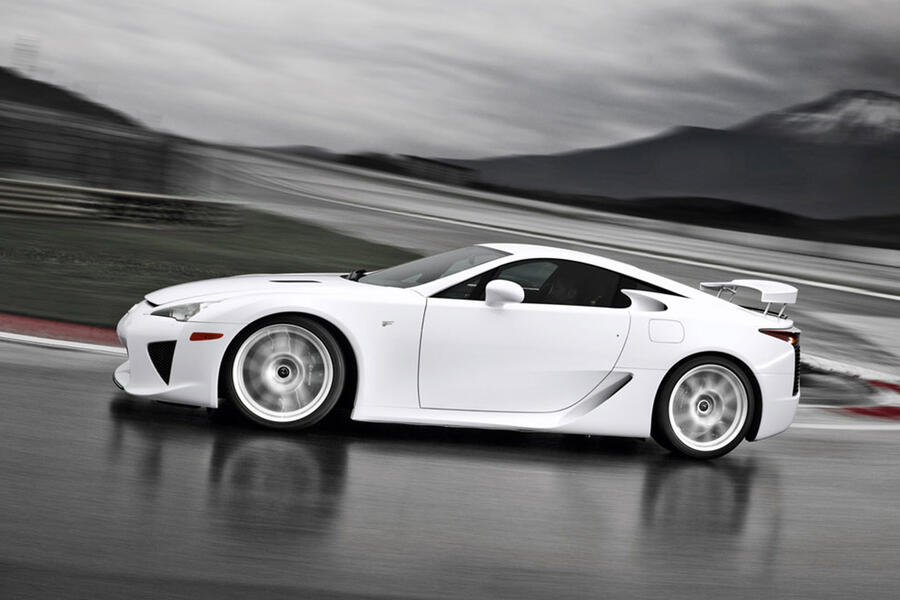 14 – Lexus LFA
It was late in appearing and fiendishly expensive, but my goodness it was fun while it lasted. An incredible chassis powered by a V10 engine that still has a good claim to being the best used in a road car. Such a shame, then, that it never spawned the successor it so deserved.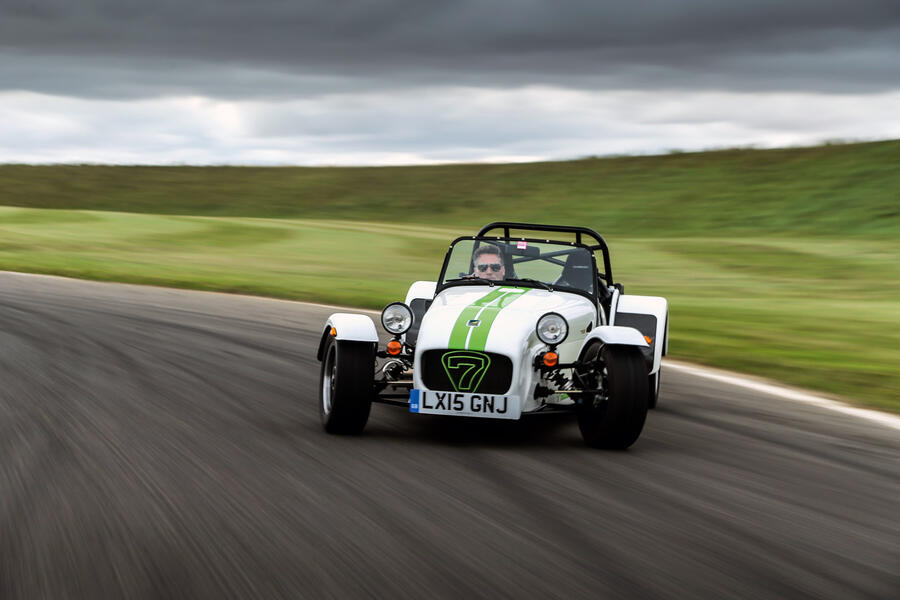 13 – Caterham Seven
As viscerally thrilling as an Ariel Atom? Perhaps not quite, but close, and it comes with a hood and even a heater if you want, so it can be used all year round. And no car is any fun parked in the garage.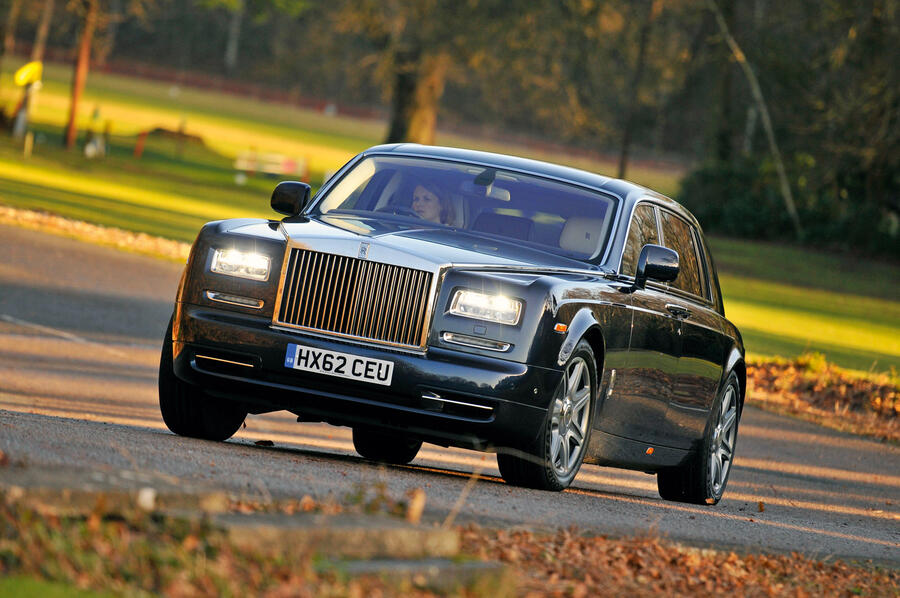 12 – Rolls-Royce Phantom
Having seen the complete Horlicks it made of Rover, many of us worried what BMW might do with Rolls-Royce. The answer was to create the finest luxury carriage of its era and a car as worthy of the name as any other.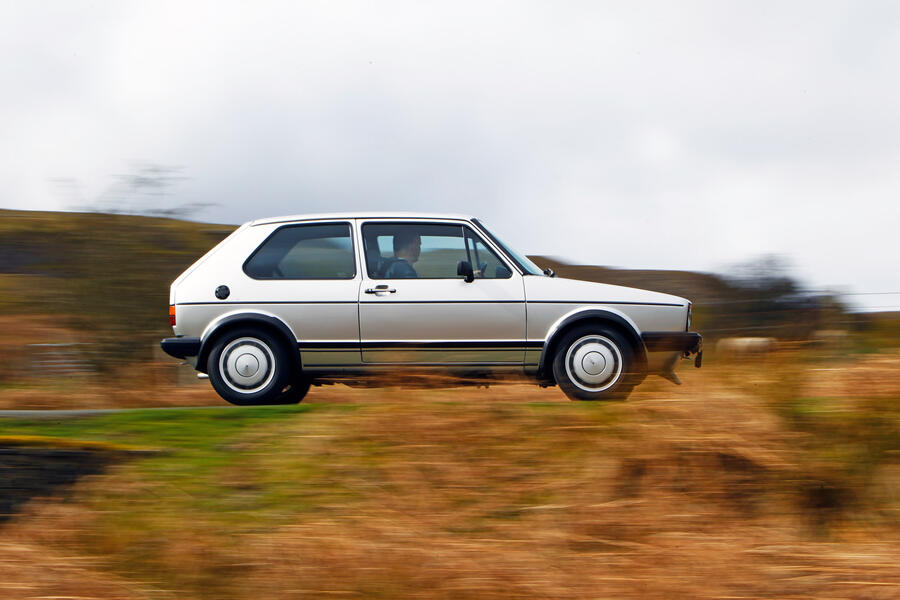 11 – Volkswagen Golf GTI (Mk1)
Not the first hot hatch, but the car that perfected the art and set the template for others to follow. Simple, strong, fast and fun, it seems staggering that no one had thought of it before. An absolute icon of pragmatic car design.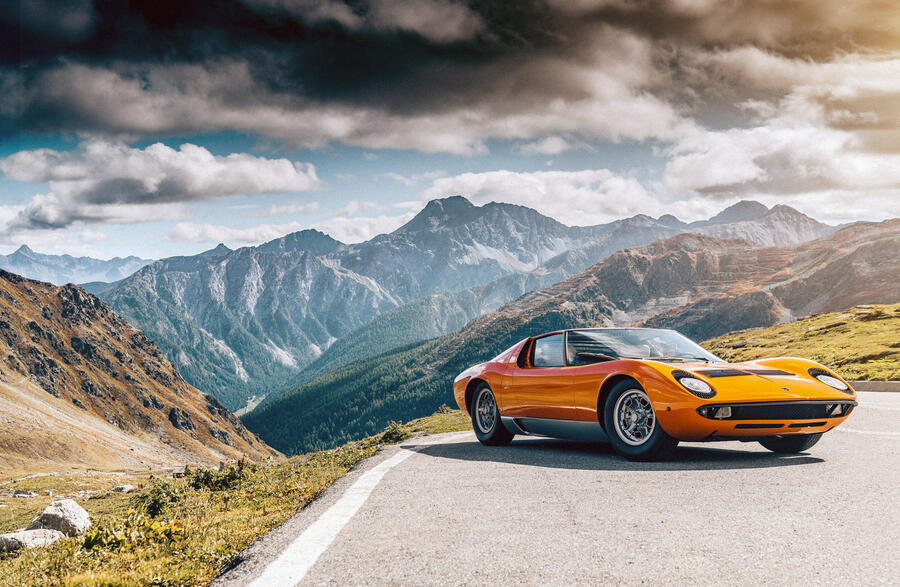 10 – Lamborghini Miura
I know, Miuras are meant to be rubbish to drive. But there's not a petrolhead who's seen the film who has not dreamed of slipping down into that unimprovable shape and making like the man in the opening credits of The Italian Job. Just without the bulldozer bit.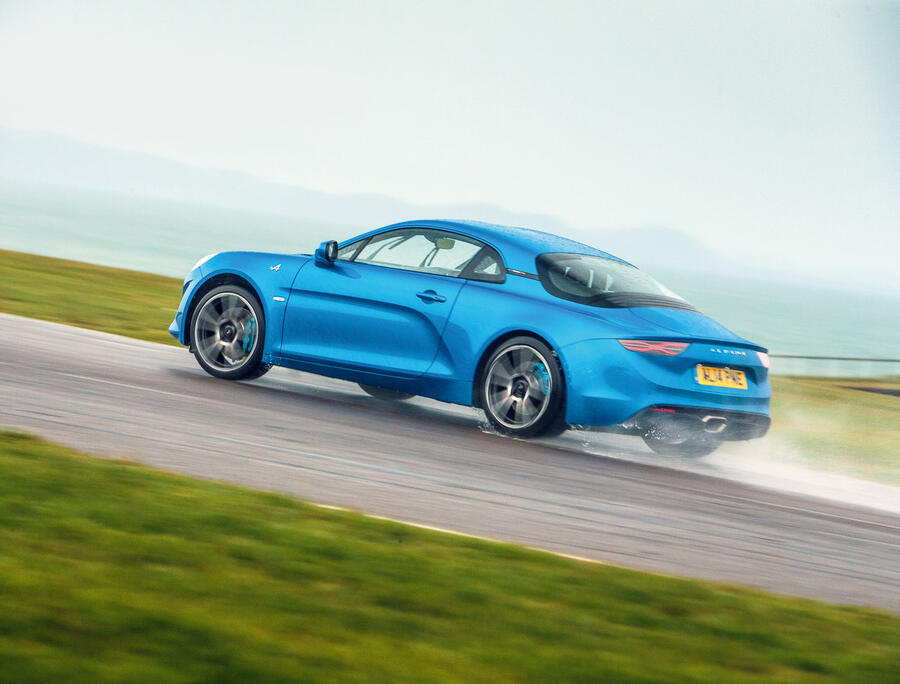 9 – Alpine A110
For once a sequel that improves on the original and, in the meantime, changes the way a complacent world thinks about sports car design. One of very few true icons of our age and one of the finest driver's cars yet conceived.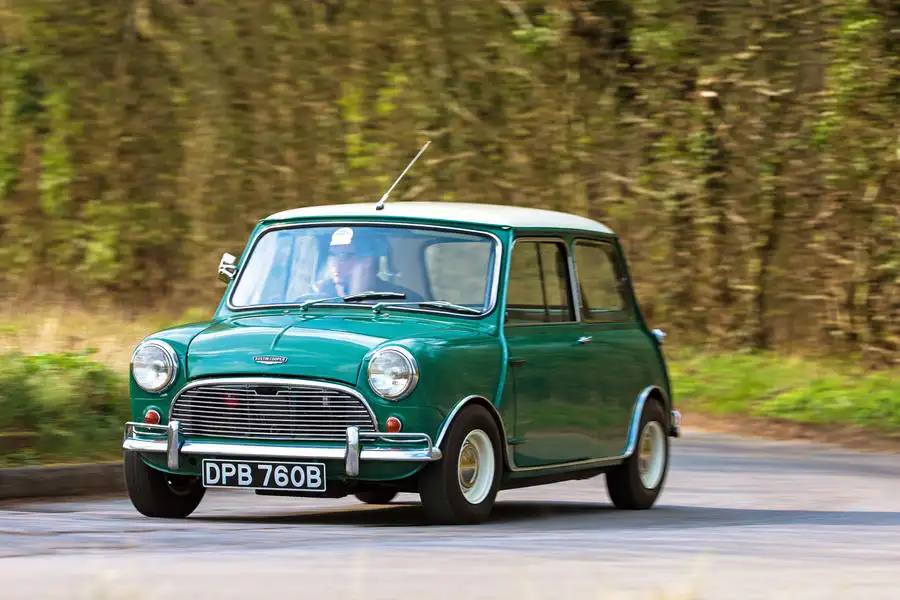 8 – Mini (original)
Became both a fashion accessory and a Monte Carlo rally winner, a film star and a runabout for millions. Simple, spacious, affordable and fun, it was also the first to perfect frontwheel drive. Few cars of any size have been more important.
7 – Peugeot 205 GTI
Enough people have done enough tests over the years for it surely now to be unarguable that the 205 GTI is the defining hot hatch not just of its era but of any era. A dizzying blend of performance, practicality and outrageous handling, wrapped up in landmark styling for an affordable price. And there's not much better than that.
I'd rather drive a P1 around a track and I'd rather use a 918 Spyder every day but, as a thing just to get in and drive, the LaFerrari was and remains the most engaging and accessible of all the hypercars.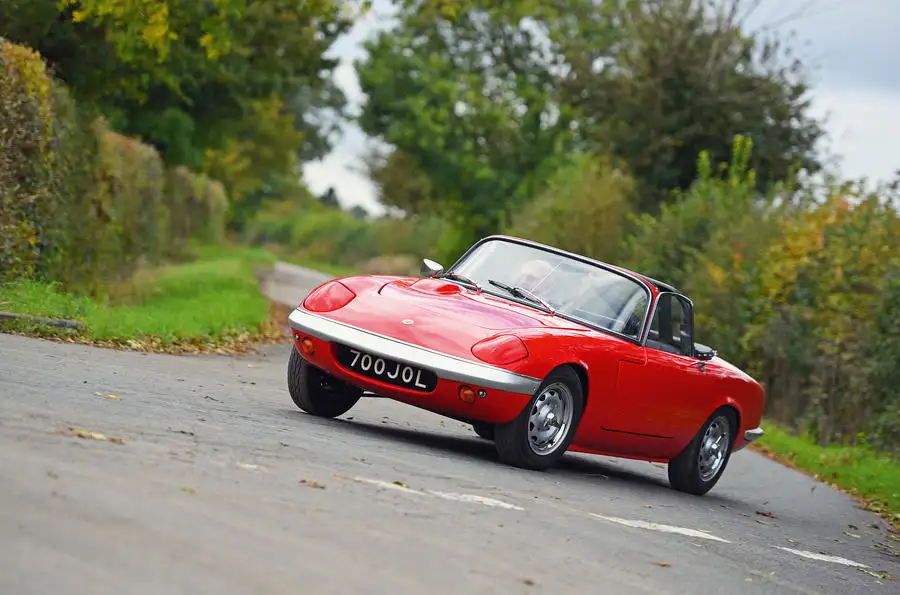 At least within the confines of the road car design, there is no greater expression of Colin Chapman's genius than his original Elan. Beautiful, tiny, ultra-light and fast, it was handling from which lessons can still be learned today that set it apart.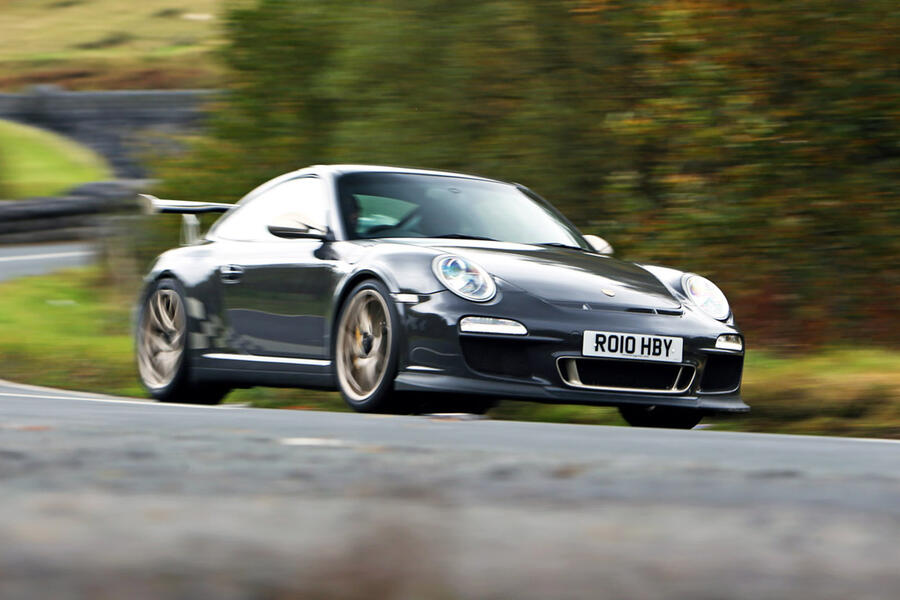 4 – Porsche 911 GT3 RS (997 Gen 2)
The best version of the best sports car. This is a car you can use, with performance whose full range can be enjoyed, with exceptional handling and also a fine ride. As exciting as you'd want or need a road car to be.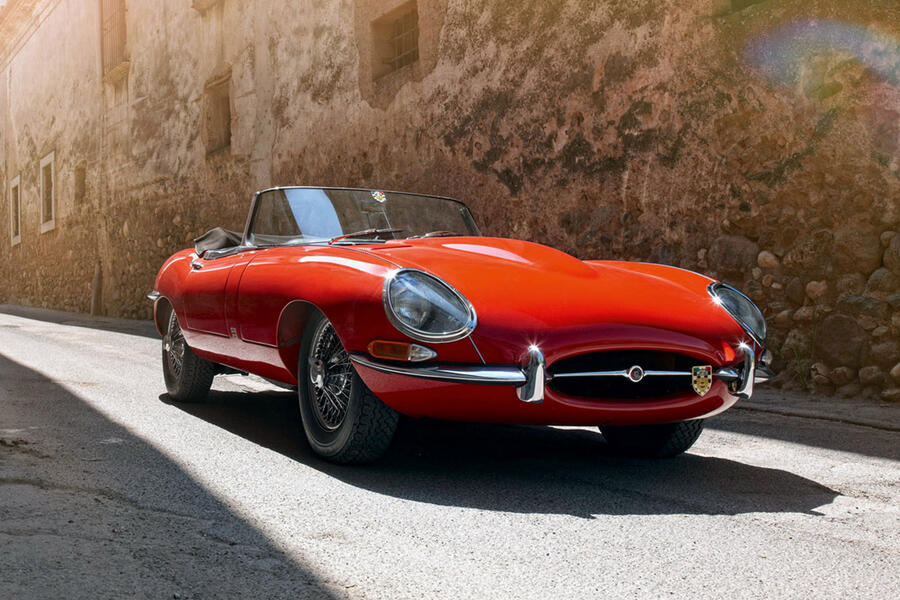 3 – Jaguar E-Type
A design landmark: one became a permanent resident of the New York Museum of Modern Art, alongside the works of Picasso, Monet, Cézanne and Degas. And it delivered on those looks. At least as fast as an Aston DB4, and less than half the price.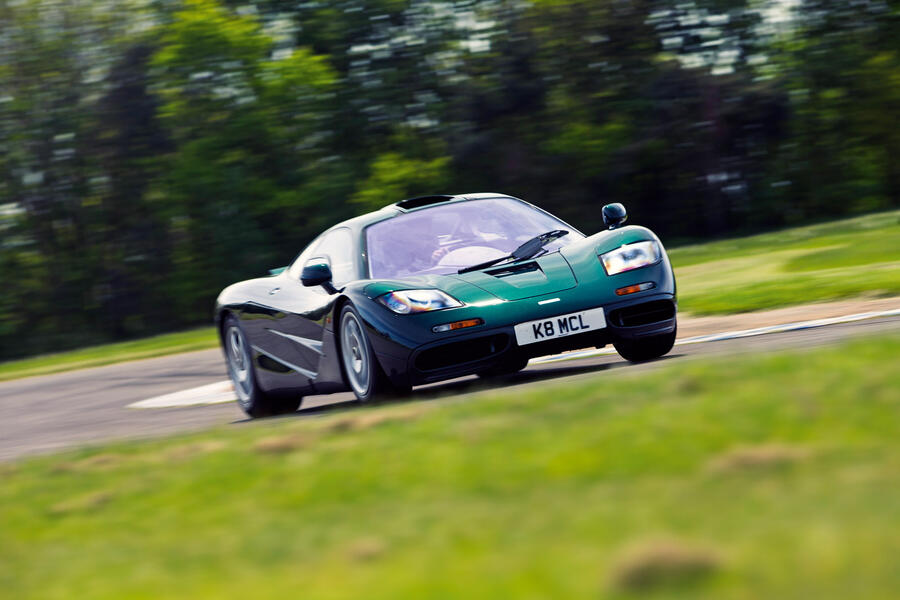 2 – McLaren F1
The greatest supercar this country has produced. Moved the global boundaries of road car performance further and faster than any other. Commercially unsuccessful when new, its speed, scarcity and race record meant it would in time acquire the status of true automotive legend.
Five cars to steer clear of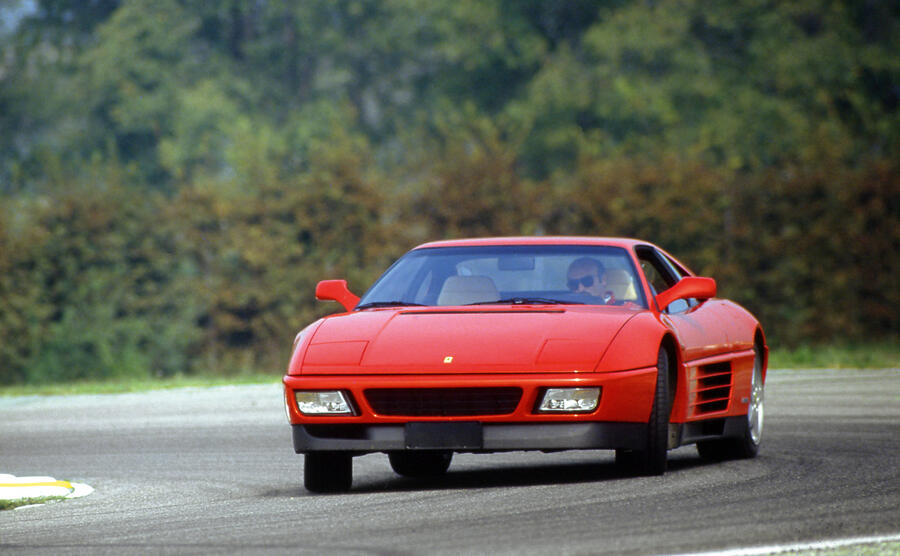 1989 Ferrari 348 TB: One of the prettiest but, beneath the skin, least lovely of all Ferraris. Transverse gearbox was awkward but it was the handling balance that really spoiled it. Facelifted into F355, which showed how good it could and should have been.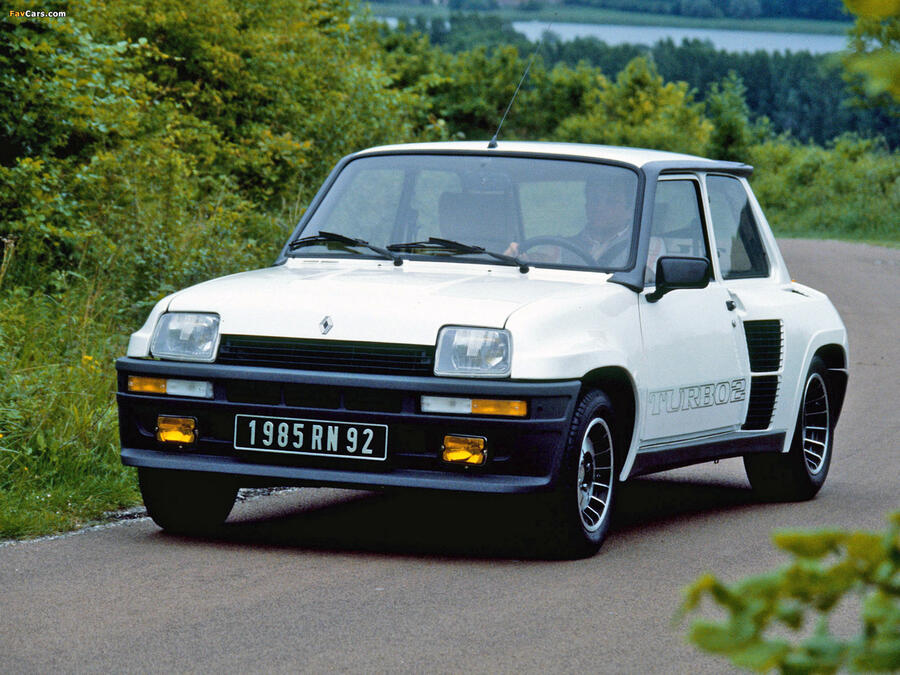 1980 Renault 5 Turbo 2: The mid-engined Renault 5 is a legend, largely down to its insane appearance. But it was a disappointment to drive: it wasn't very fast, the pushrod 1.4-litre motor was a lag-prone nail and if the back went on a wet surface it would stay gone.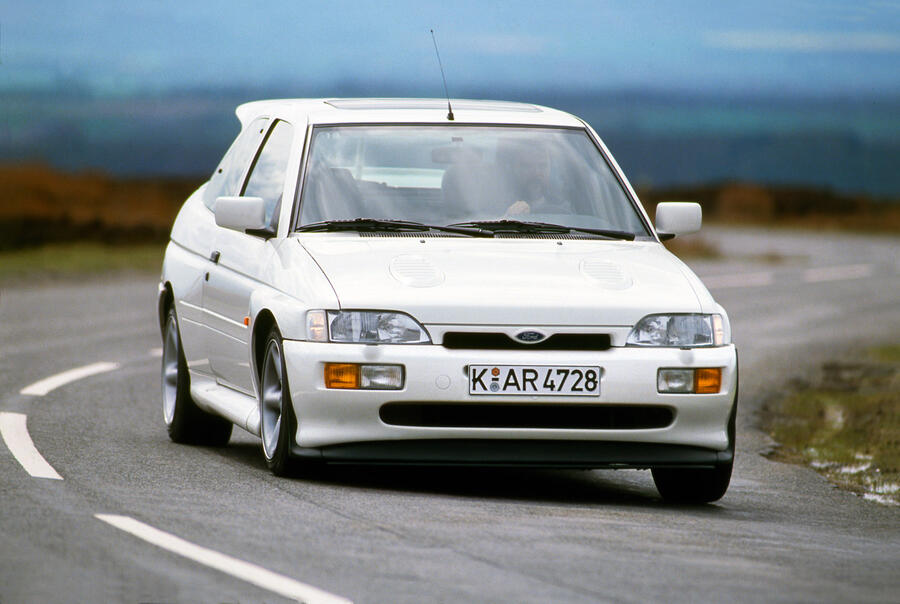 1992 Ford Escort Cosworth: Treading on hallowed ground here but the truth is it was not a patch on the brilliant Sierra it replaced. The Sierra was beautifully balanced, the Escort just gripped. And understeered. I've rarely felt more let down by a new car.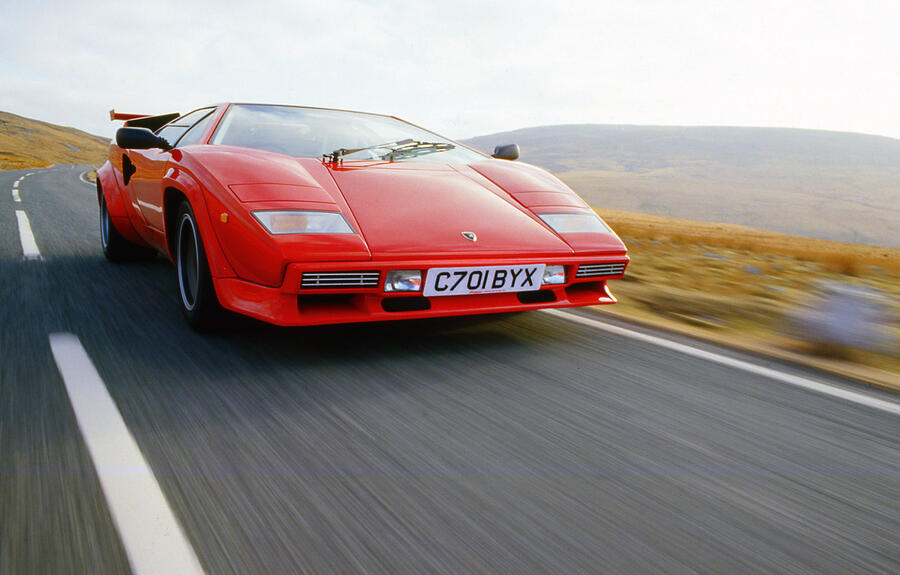 1982 Lamborghini Countach LP500S: I understand from someone who knows that later 48-valve cars were brilliant, but the LP500S I drove was cramped, uncomfortable and not even that quick. The bark was great, the bite was missing.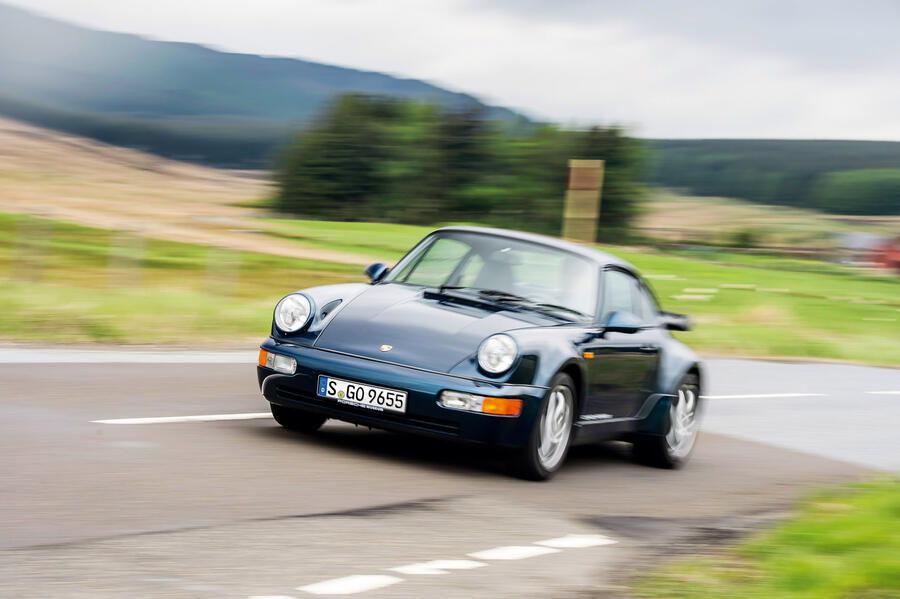 1993 Porsche 911 Turbo 3.6 (964 generation): Has there ever been a bad 911? You bet: this one was a monster. Extreme understeer followed by terminal oversteer and an unresponsive engine off boost. A novelty that wore off very soon.
Five cars that just missed the cut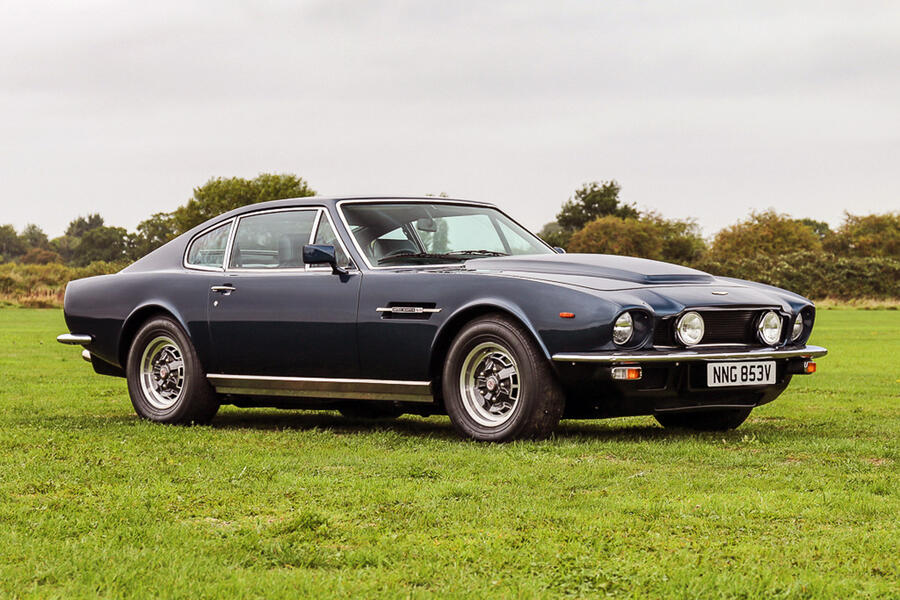 1978 Aston Martin V8 Vantage Oscar India: When I think of what I want an Aston Martin to be, this pretty much is it. A near-400bhp earth-shaking V8 installed in the nose of a gorgeous car, supplying just a little too much power to the rear wheels through a manual gearbox.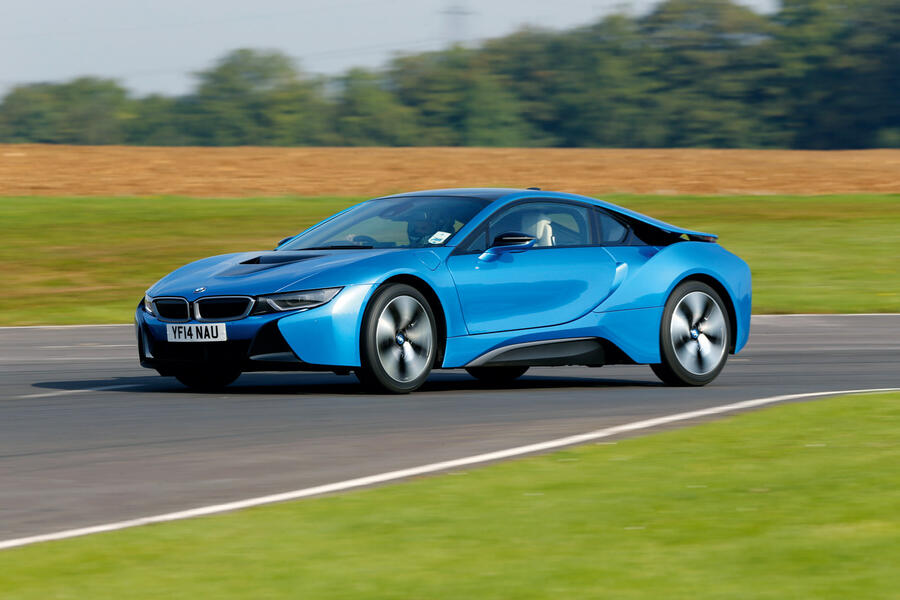 2014 BMW i8: A car whose only crime was to be years ahead of its time. In years to come, we'll look back and goggle at the fact this carbon-tubbed, threecylinder plug-in hybrid with such gorgeous looks failed at the box office. One for the collectors, for sure.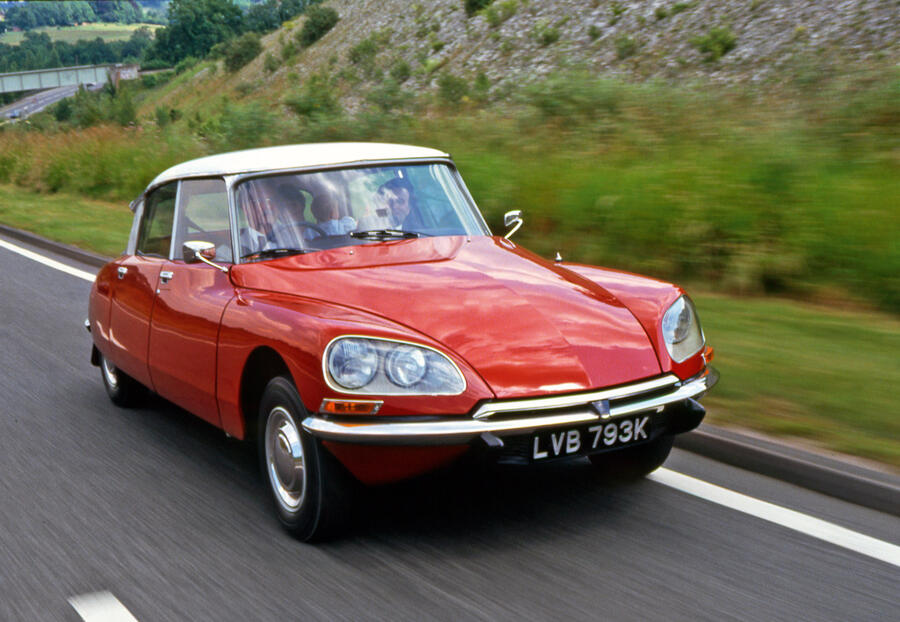 1954 Citroën DS: Instinctively I think it should be in the list for its looks and groundbreaking technology; I just couldn't think what I'd rather lose to make space for it. If the driving experience came close to meeting the promise of its appearance, it would have made it.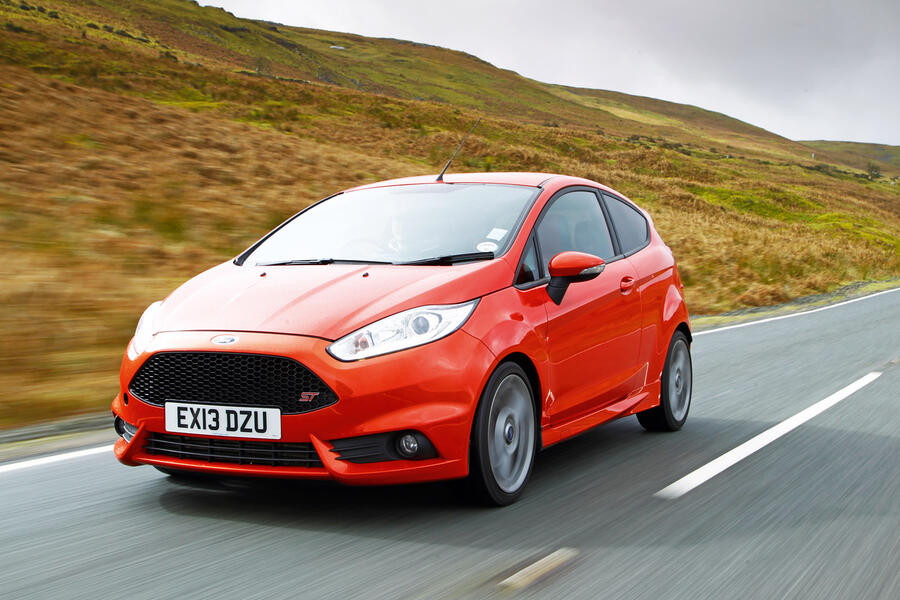 2013 Ford Fiesta ST: The spiritual successor to the Peugeot 205 GTI, a car that first makes sure it has enough of what you need, then dedicates all its efforts to the provision of the purest fun. Worked then, works now. Inspired. All applies equally to its 2018 successor.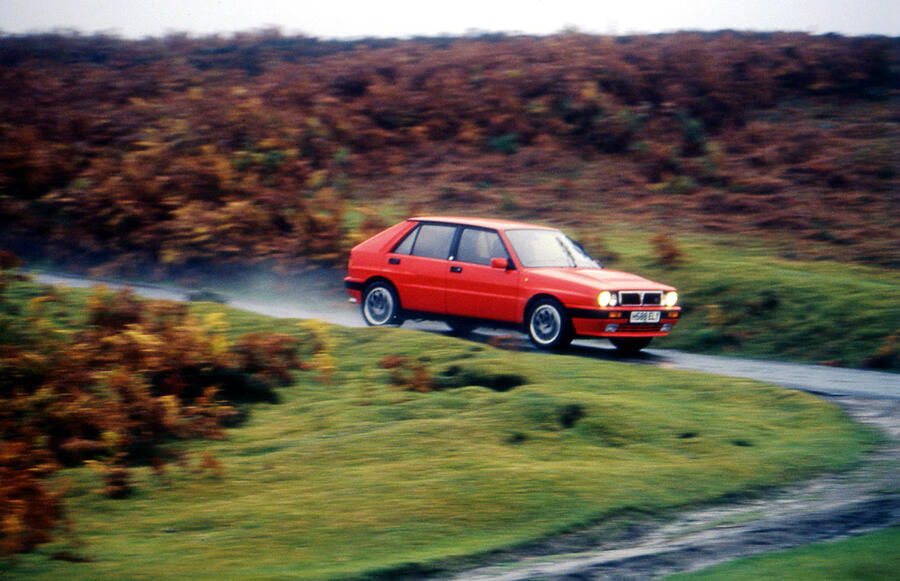 1988 Lancia Integrale: By contrast I have no qualms about omitting the Integrale. It's a fine car, quite fun and got ever better in successive generations, but I never quite understood what all the fuss was about. A good car certainly – really good, in fact – but not a great.
The best from the makers who missed out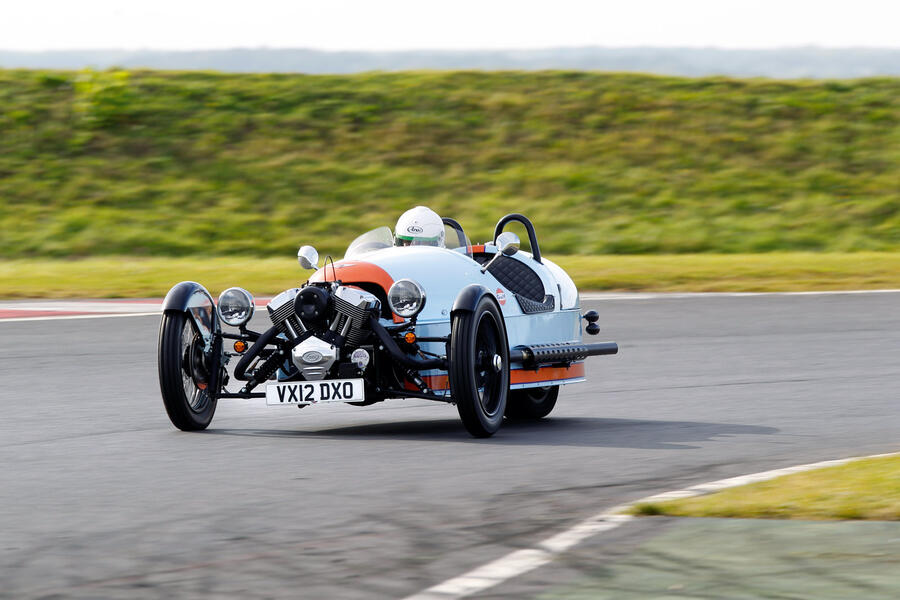 2011 Morgan 3 Wheeler: A genius bit of marketing and a cracking good car too. Slower and more affordable than any other Morgan but far more fun, which is what matters. Not for long distances but there's no better 'pub car' in production today.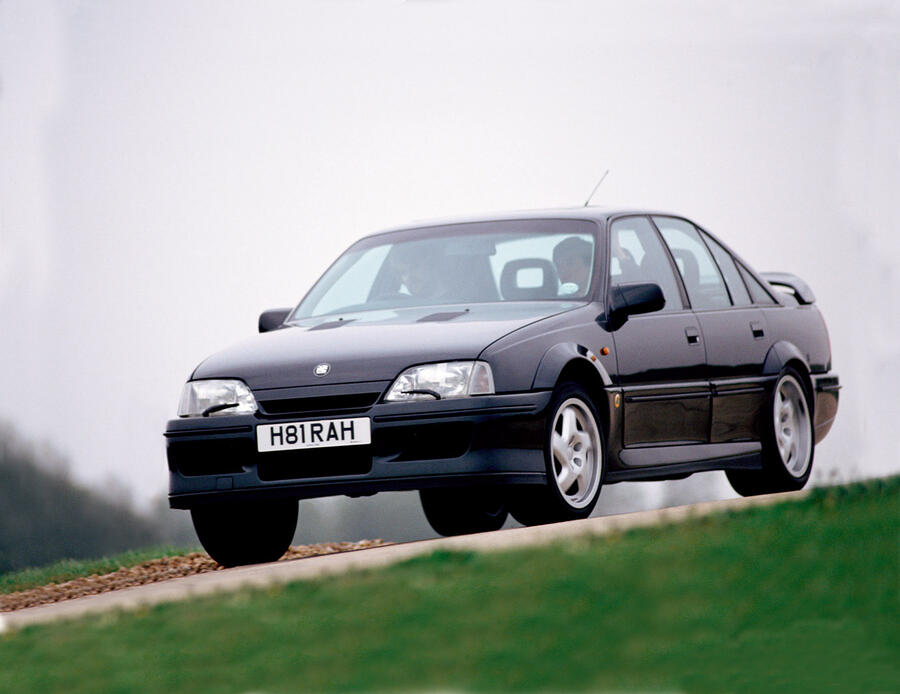 1990 Vauxhall Lotus Carlton: When there are hatchbacks today with more power, it's hard to remember what the 377bhp Carlton felt like 30 years ago. It felt absolutely nuts. In a straight line it blew away the E34 BMW M5 but lacked the handling balance.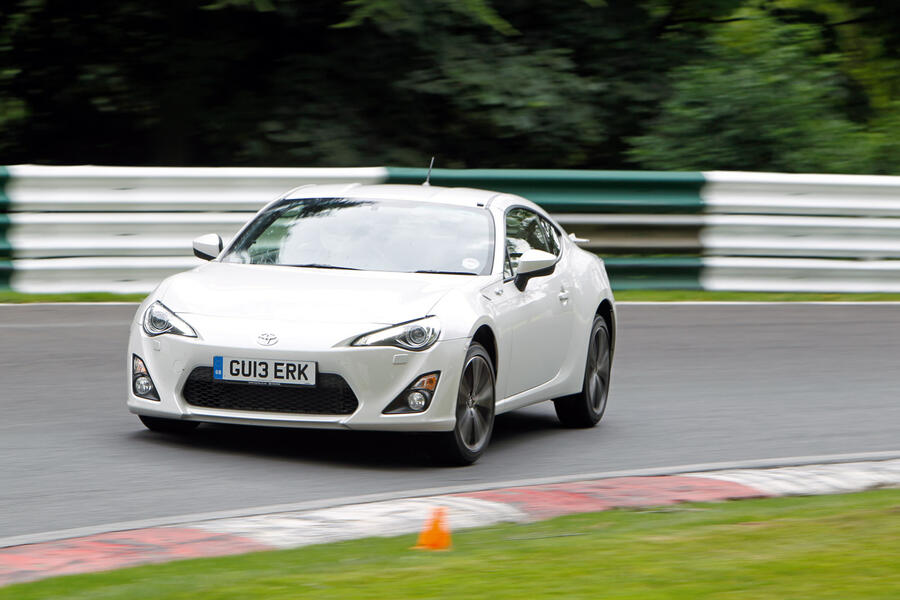 2011 Toyota GT86: Still one of the world's besthandling cars, despite the paucity of power from its little flat-four Subaru motor. The fact that it is set up to slide and fitted with tyres designed not to grip tells you all you need to know.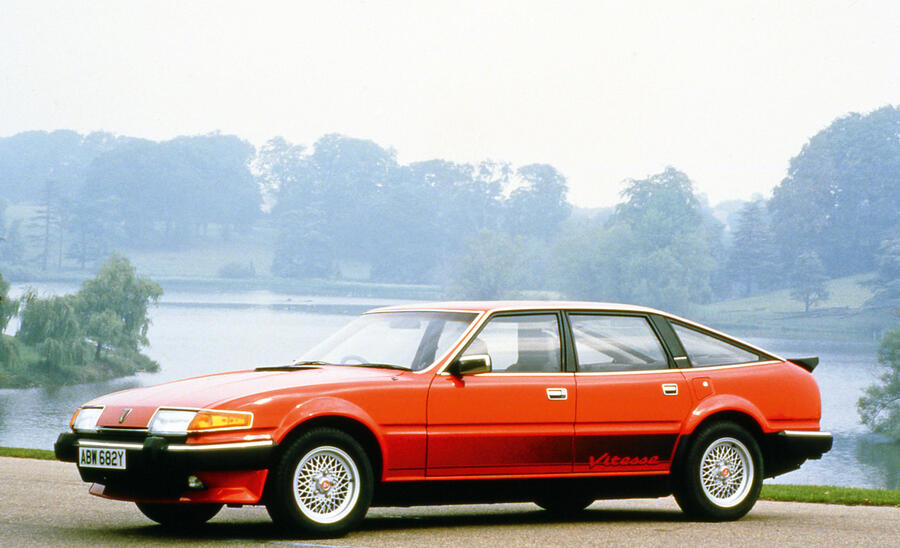 1982 Rover Vitesse: With Ferrari Daytona-inspired looks, engineering by Spen King and a Car of the Year award to its name, the SD1 was a good start. But it was the 190bhp Vitesse that we remember today. The fastest, funniest big hatch of its age.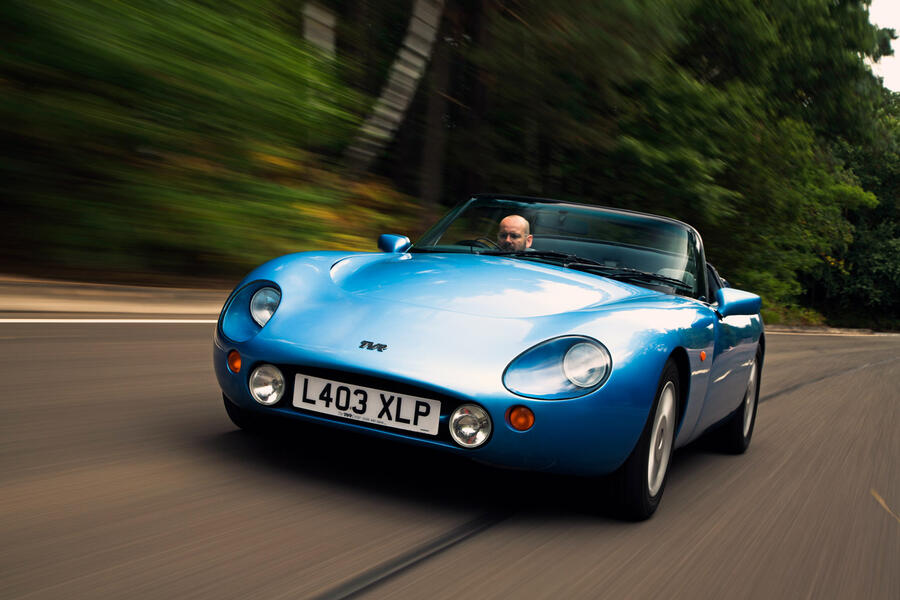 1991 TVR Griffith: Griffs feel old today, but with all the stuff poorly fitted at the factory long since fallen off. Properly sorted, they feel solid and the looks, noise and power create a unique charm. Best is the rare 4.3-litre pre-catalyst car.
Autocar Awards Readers' Champion
You've seen our top 49 picks for the cars we have to try before we die. Now we want to know what you think. You can vote for your favourite from our top 50, and the winner will be named the Readers' Champion at this year's Autocar Awards. For details and to vote, click here. Oh, and to find find out which car we picked as the number one car to try, read on…
The top 50 cars to try before you die: And the winner is…
READ MORE
The top 50 cars to try before you die: And the winner is…
50 cars to drive before you die: Autocar Awards Readers' Champion – vote now
The rise and rise of McLaren Automotive 
New 2020 McLaren Speedtail hits 250mph in final tests
Source: Car
Write

a Comment
Fields with * are required