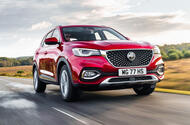 MG will import the eHS petrol-electric SUV from China next year, and it's set to be the most powerful MG since 2005
MG is planning to introduce a plug-in hybrid HS next year as parent company SAIC has elected to import the model to the UK, a company spokesman has confirmed to Autocar. 
Set to arrive towards the end of next year, the MG eHS 500 was revealed and went on sale at the Guangzhou motor show in China last month. It will rival models such as the Peugeot 3008 PHEV and Vauxhall Grandland X PHEV, both of which are due in UK showrooms in the coming weeks. 
Details of what exactly the car heading to the UK will share with its Chinese counterpart remain undisclosed. However, the home market eHS features a 166bhp 1.5-litre turbo petrol engine and a 121bhp electric motor, combined and put through a ten-speed automatic gearbox for a system output of 301bhp. That's unlikely to change, and would make it the most powerful MG to launch since the V8-powered SV sports car of 2003. 
MG claims the figure, combined with a torque output of 354lb ft, will enable the family SUV to complete the 0-60mph sprint in around 5.8sec.  MG cites a battery capacity of 16.6kWh which, it claims, provides up to 47 miles of range on electric power alone. No comparable economy figures are quoted, but expect it to be favourable for company car users thanks to significantly reduced Benefit in Kind tax. 
We'll see the first UK examples of the MG eHS towards the end of 2020, with most customer cars due to be delivered early in 2021. If Chinese price increases are anything to go by, expect a base price of around £25,000.
Source: Car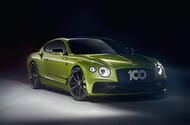 Brightly coloured special edition commemorates record-breaking run with bespoke features and styling
Bentley has revealed a special edition of the Continental GT W12 in celebration of its record-breaking run at the Pikes Peak hillclimb earlier this year. 
The Continental GT became the fastest production car to ever tackle the 12.42-mile course, with American racer Rhys Millen setting a record time of 10min 18.4sec.
Limited to just 15 examples, the commemorative Continental GT wears a similar 'Radium' green-and-black livery to the record-breaking car, applied by Bentley's in-house bespoke division, Mulliner. Buyers can also have the number 100 painted across the car's front grille in recognition of Bentley's centenary in 2019. 
Also featured are a carbonfibre bodykit, contrasting black trim elements, bright green brake callipers and matching sidewall markings on the tyres. The 22in alloy wheels are taken from the Mulliner line of vehicle options and finished in gloss black.
The 'Radium' theme continues inside, where the seats are trimmed in black Alcantara with green stitching. A map of the Pikes Peak course has been applied to the carbonfibre dashboard, while the steering wheel features the same honeycomb stitching pattern and centre stripe as the race car. 
Additionally, the treadplates and headrests feature a Pikes Peak logo, while the speaker grilles have been replaced with bespoke green items. 
The powertrain is unmodified, with the twin-turbocharged W12 petrol engine producing the same 626bhp and 664lb ft. It can push the car from 0-62mph in 3.7sec and on to a top speed of 207mph. 
Chris Craft, member of the board for sales, marketing and aftersales at Bentley, said the new limited edition "reflects Bentley's spirit of endeavour, one that has been a constant throughout the last 100 years and remains at the beating heart of the company". 
Prices for the special edition have not been confirmed, but the Pikes Peak edition can be expected to command a significant premium over the standard Continental GT's £159,100 starting price. 
Bentley has launched several limited-run models to celebrate its 100th birthday, paying tribute to historic motorsport successes, iconic models and company founder Walter Owen Bentley.
Read more
Bentley Continental GT W12 2019 long-term review
Bentley plots £1.5m ultra-exclusive open-top sports tourer​
Bentley rounds off centenary trio with Continental Number 1 Edition
Source: Car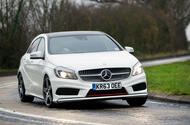 Popularity of the A-Class means a decent choice on the used market
Recent surveys show that new car buys are dying, as more and more customers switch over to second-hand
Who would want to be in the new car business? Certainly not actual car buyers, who are either doing nothing at all or buying used. The most recent stats I'm looking at show that new car registrations have declined by 6.7% year on year and 10,348 fewer cars were registered last month than in October 2018. With that in mind, let's present a proper business case for making a trip to the previously enjoyed forecourt and use the best-sellers as inspiration.
Ford's Fiesta remains one of the constants at the top of the new car hit parade whether you are looking at the year-to-date or monthly sales figures. Why do you buy a Fiesta? Because it is small, reliable and very good value. Easy to fix and all that. So a 1.25 Zetec is economical and just about perfect. Old ones are easy to buy, but I would target a 2010 example, with the pre-'Aston Martin' upper grille, which can be bought for £2500 privately. For fun, the same money will buy a 2006 Fiesta ST with refurbished alloy wheels that really do pop out as something quite special.
The Volkswagen Golf remains the go-to family hatchback. Even at the end of its life, everyone still wants one and quite right, too. They're great and there are so many to choose from. My eye was taken by a 2009 1.6 TDI S. It has a very contemporary front end, will do around 60mpg overall and in S spec has climate control. Its 102,000 mileage is backed up by a complete service history, too. How much? Yours for £2350 and here's why: ULEZ (Ultra Low Emission Zone). Presumably, there are going to be a lot more distress sales like this.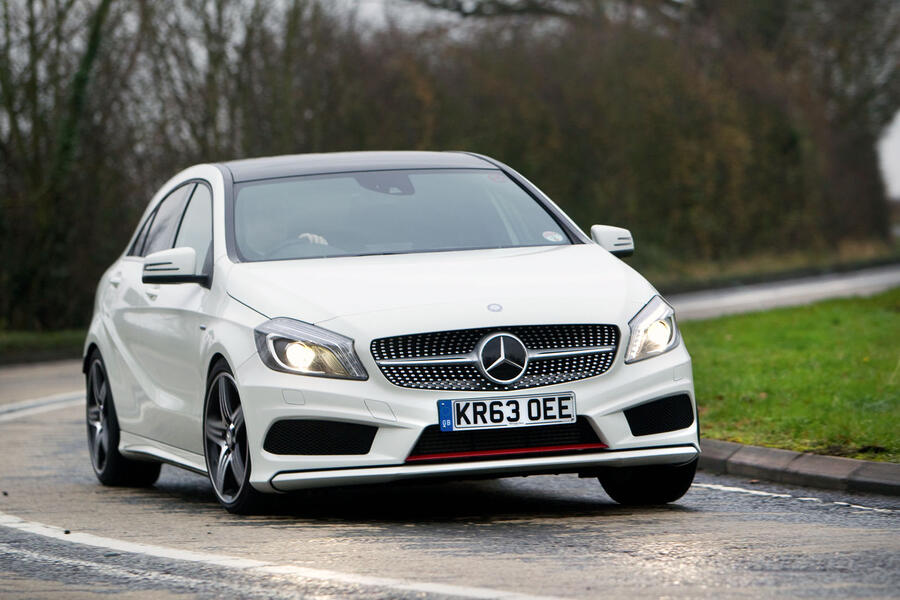 Then there is the premium badge prize. This goes to the Mercedes-Benz A-Class, which is the PCP that 99% of user-choosers seem to be going for. That's the new squat one, by the way, rather than the thinking buyer's compact family MPV. A 2014 1.8 A200 CDI Sport is just below £8000 with 107,000 miles. That's a reasonable price and you get xenons, Bluetooth and electric most things.
No SUV? There has to be one of those: they are everywhere. Roll forward the Nissan Qashqai. How about a 2010 1.5 dCi Tekna with 116,000 miles at £3500? That's enough Qashqai.
More SUVs? Well, the Kia Sportage makes 10th spot in the year-todate best-seller list and October's number 10 is none other than the Range Rover Evoque. I can only get enthusiastic about a 'Voque. With £10,000, you will get a 2012 2.2 TD4 Pure with 136,000 miles and two previous owners in a private sale so you had better buckle up with a warranty. Maybe that's why some buyers should choose a new one.
What we almost bought this week
Saab 9000 2.0 CSE: The 9000 was the best of the Lancia Thema and Fiat Croma triumvirate. The Alfa 164 was also related but very different looking. We found a tasty 1998-reg 9000 with an Abbott Racing ECU upgrade to 220bhp, described as fast, comfortable and very reliable. It has done 155,000 miles but we'll forgive it in light of its £750 asking price.
Tales from Ruppert's garage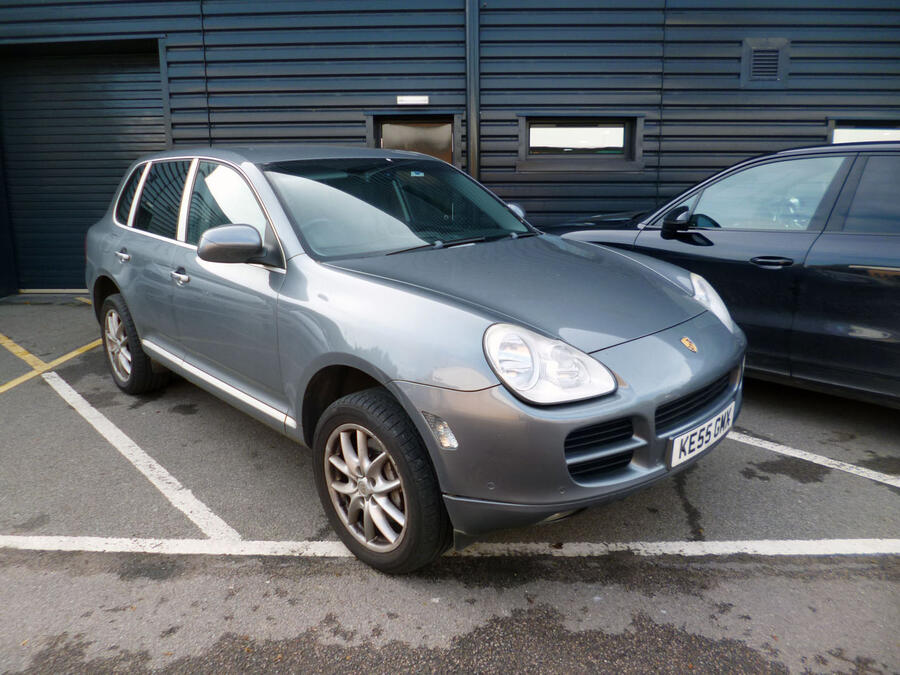 Porsche Cayenne, mileage 104,718: So we had the full dealership experience at Porsche Cambridge, which was nice. Being caught in an accident-related snarl-up meant I was an hour late, but they were super-professional and booked the Flying Pig in for the recall work.
There was free wi-fi and coffee and it was all done and dusted in an hour. They did have a list of extra things they'd love to have done: there were fault codes that would cost a lot of money to look into further and they think the front discs will need seeing to at the next serious service. Nothing we can't live with.
Reader's ride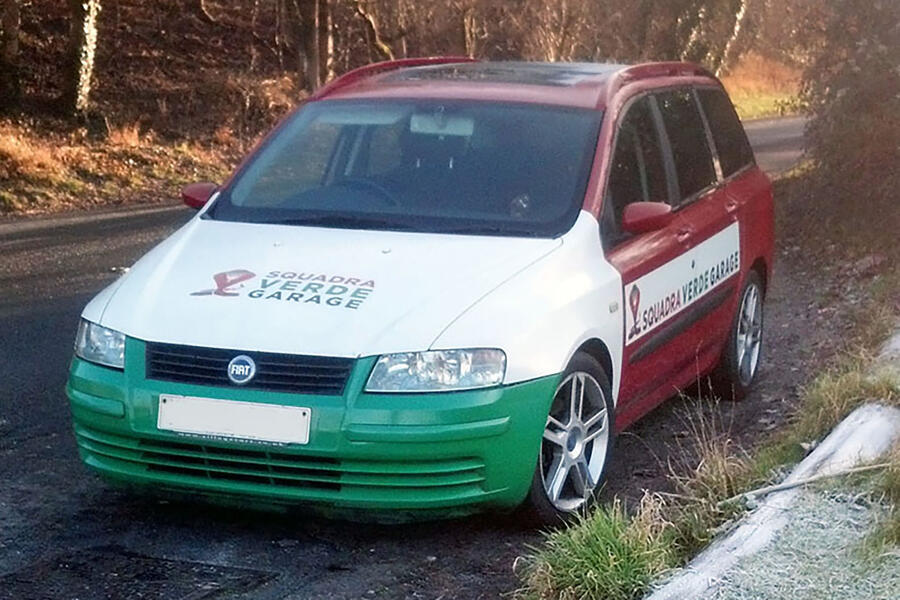 Fiat Stilo 1.6 estate: Here's Julian from Balance Motorsport again, because we couldn't resist his other banger: "It's a 2003 Fiat Stilo 1.6 estate with electric multi-element glass roof. I paid £800 for it in 2012, have covered 70,000 miles and spent less than £1000 in running costs. The 'sky window's' closure and opening and all other electrics work. The paintwork is pretty terrible now but I think I will get an LPG conversion and a respray. I've fallen for its immense practicality and it's an underrated drive – much better than a Mk4 Volkswagen Golf."
Readers' questions
Question: A dealer has offered me two years' gap insurance with my brand-new car for £450. It'd pay the difference between what I paid for the car, which is on finance, and what my insurer will pay out if it's written off, but is it worth it? Olly Smith, via email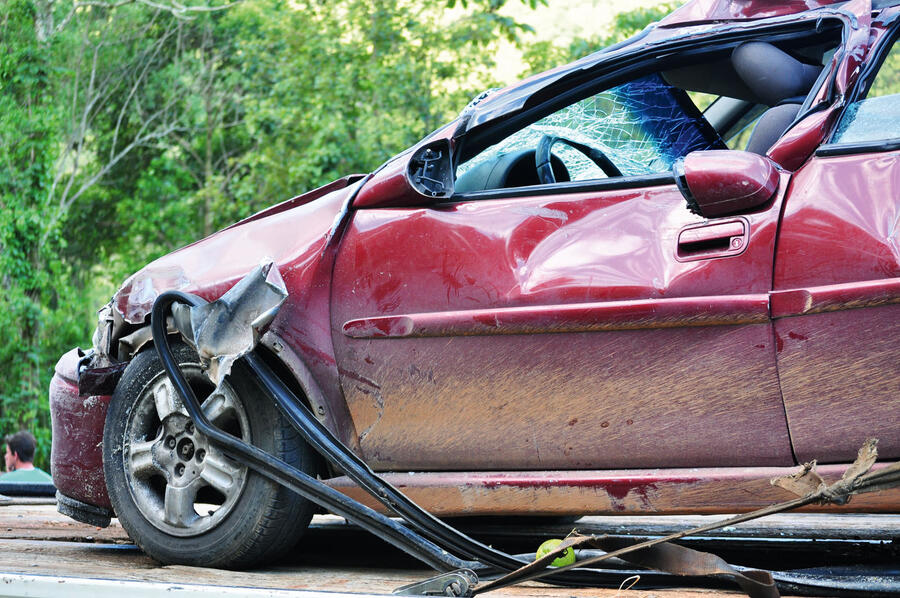 Answer: If you get comprehensive insurance, there's every chance that in the event of your new car being written off in the first year, the policy will pay out its full purchase price, not its lower, market value. Some insurers extend this to the end of the second year, too. Either way, you won't need gap insurance. If your policy only pays out the car's market value, consider gap insurance but shop around to get it cheaper. JE
Question: I had my heart set on a new VW Up GTI but my dealer tells me the model is no longer available. Why has VW got us all excited about this model only to withdraw it? Sue Taylor, Kenilworth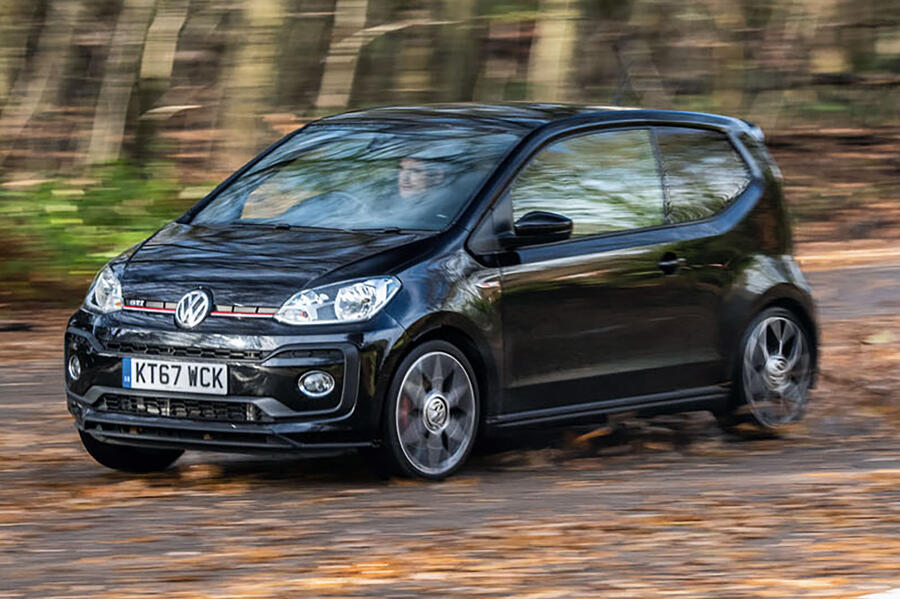 Answer: The GTI has been withdrawn but only for a short while. The Up range is being tweaked and facelifted models will start arriving from the end of this month. You'll be pleased to know the GTI will be among them. It's surprising your dealer didn't know this but perhaps they're distracted by the forthcoming arrival of the new Mk8 Golf. JE
READ MORE
Future of small cars at Fiat Chrysler in doubt, CEO reveals
New electric Fiat 500 to lead five-model renewal plan
PSA Group and Fiat Chrysler confirm merger plans
Source: Car
New, high-pressure injection systems are making petrol engines even cleaner
Particulates are the bane of direct fuel injection engines, but ramping up the pressure and other innovations can solve this
Petrol direct injection (also known as gasoline direct injection, or GDI) is fast becoming the car manufacturer's best friend. It gives better fuel economy and lower CO2 while improving low-end torque but, like most things, it's not perfect. GDI engines generate more particulates in number (PN) and mass (PM) than a conventional port-injected engine.
One way to fix that is with higher-pressure fuel injection systems. Current GDI systems work at 200 bar but an industry first from Delphi Technologies is a 350-bar system. Delphi, Magneti Marelli and Bosch are all working on future 500-bar systems as well. First, though: what is it about GDI engines that makes them generate more particulates than a conventional port-injected ones? The fuel is identical, so what's the difference?
The traditional method injects a metered mist of fuel into each inlet port as pistons draw air in on the induction stroke. The fuel rushes through the tracts of the inlet manifold, evaporating into the rush of air as it goes, and arrives inside the cylinder as a lovely, evenly mixed (homogeneous) charge ready for ignition.
GDI engines, on the other hand, draw in fresh air only and inject the fuel directly into the combustion chamber as the air inside the cylinder is being compressed, just before combustion is due to happen. The inlet ports are designed to tumble the air into the cylinder so the fuel arrives in the middle of a tiny swirling storm that mixes the air and fuel together. But there's still much less time for the droplets of fuel to evaporate than during that long journey the two make travelling into a port-injected engine, and incomplete evaporation of fuel droplets equals more particulates.
Increasing fuel injection pressure to reduce the droplet size of the fuel achieves better evaporation in the shorter time allowed inside a GDI engine. Delphi claims that its industry-first 350-bar system reduces the size and number of particulates by up to 70% and that its forthcoming 500-bar system betters the former by a further 50%. But doing that isn't as easy as it sounds – it's not just a question of turning up the tap.
For a start, the higher the pressure, the greater the energy needed to produce it and that uses up a small proportion of the engine's power and has a slight impact on fuel economy. It can also generate more noise and puts a much greater stress on all the injection components. New, more powerful injectors meter fuel more accurately, as well as coping with the extra pressure and detail changes to the fuel rail (tube) that feeds the injectors.
Delphi's new design of injector pump delivers the extra pressure without increasing noise and minimising energy consumption. It also avoids increasing the load on the drive mechanism and subsequent costly modifications to the engine itself. The 350-bar system from Delphi is the first step and more – both 350 and 500 bar – should appear from other major suppliers in the next couple of years.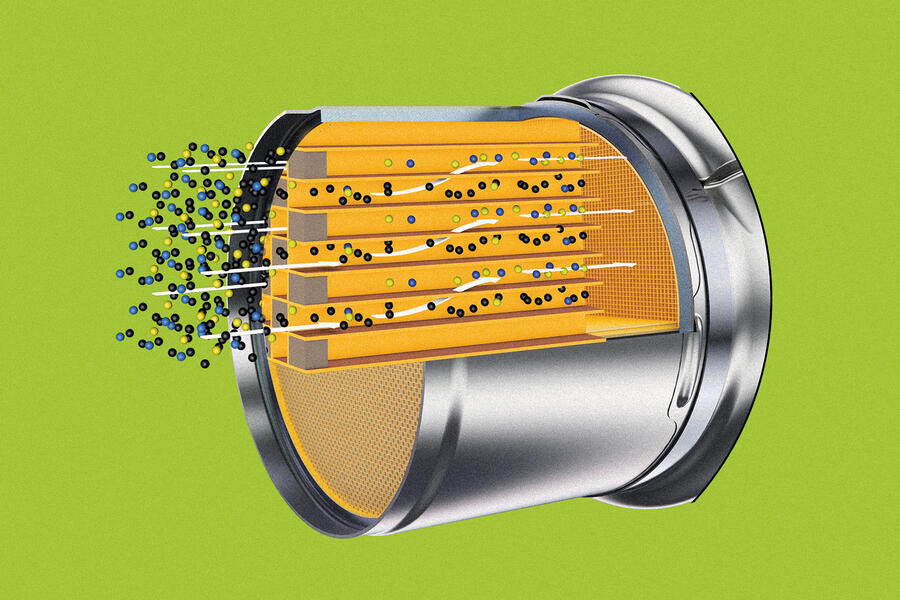 Particulate filters like this one from Porsche are already being fitted to new cars to reduce particulate emissions leaving the engine by 90%. The filters are close-coupled and mounted very close to the engine so they 'light off' (get hot and start working) quickly. They also double as three-way catalytic converters already fitted to petrol-engine cars to clean up oxides of nitrogen (NOx), carbon monoxide (CO) and hydrocarbons (HC).
READ MORE
Under the skin: How car engine lubricants are evolving
Under the skin: The hidden technology of brakes
Under the skin: The weight-shedding innovations of AMCs
Source: Car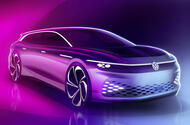 Our reporters empty their notebooks to round up a week in gossip from across the automotive industry
In this week's round-up of automotive gossip, Volkswagen gets 'vizzionary', Kia spurns the UK for its new SUV, we chat wheel rims with Audi and more.
Volkswagen's Vizzion vision
Barely seconds after the covers came off the new VW ID Space Vizzion estate concept in LA, VW USA CEO Scott Keogh confirmed it would make production in 2022. The car is closely linked to the previously shown ID Vizzion saloon concept, and both are likely to carry versions of the ID 5 nameplate. The Space Vizzion will leave VW with three similar-sized estates, beside the Passat and Arteon Shooting Brake. Something will have to give…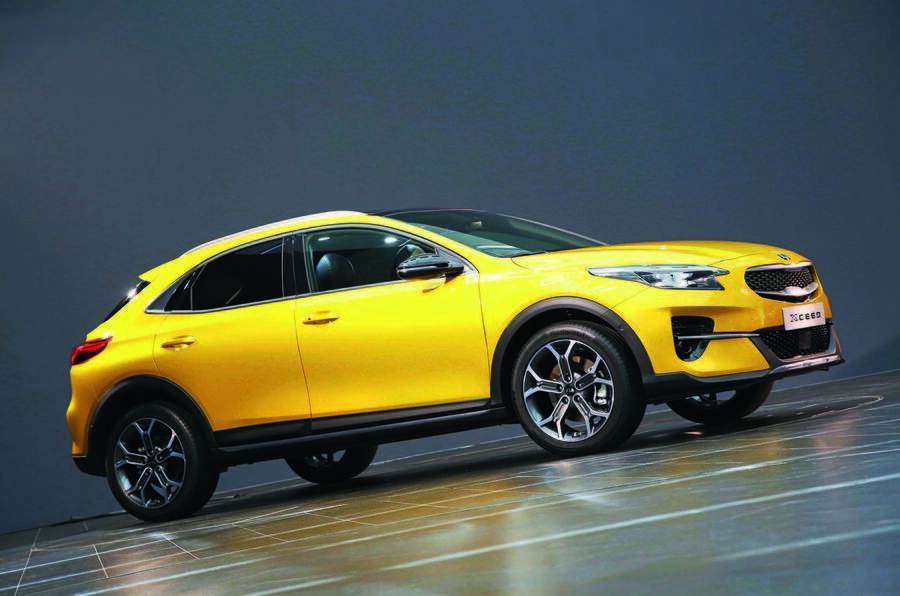 Seltos no bueno for UK
Kia had a new SUV at the LA show, but it's not for the UK. The Seltos is sized between the Stonic and Sportage in European terms, a gap Kia has just filled with the Xceed in Europe. The Seltos will instead be offered in the US, Korea, India and the Middle East.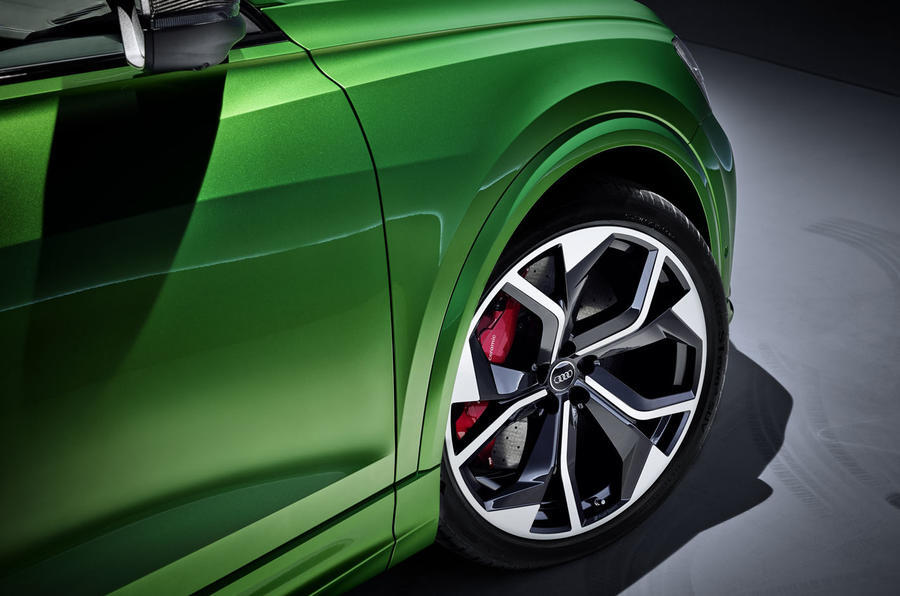 Alloys-y
How big is too big for an alloy wheel? 23 inches? That's how big the Audi RS Q8's alloys are, the same size as the Lamborghini Urus's. But Audi exterior design chief Andreas Mindt reckons that really is now it for ever-larger alloys, as the limits of physics are finally reached – not for the want of trying from car designers.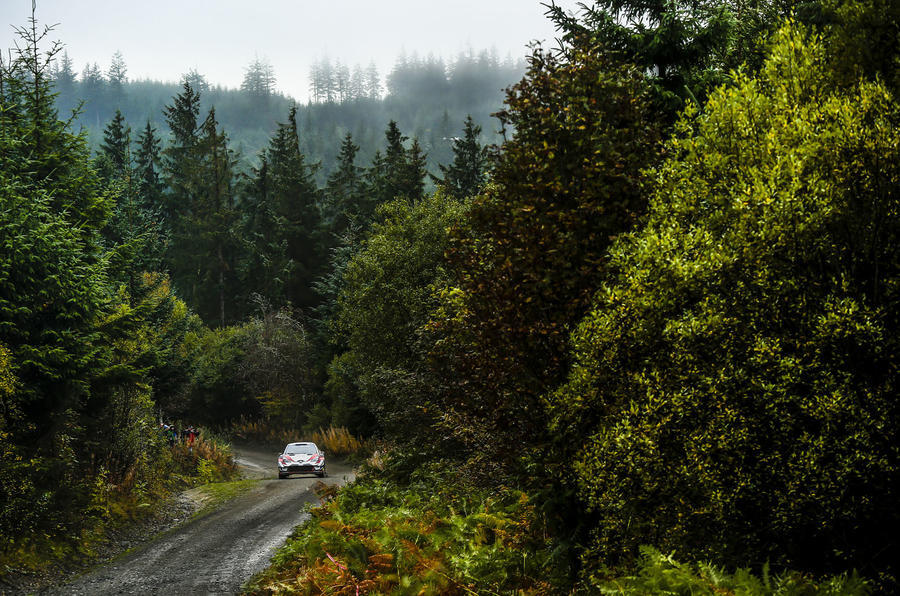 VW's tree spree
Sustainability the lips of most executives at the LA show. There are around 700 Bugattis on the road, none doing more than about 1000 miles a year, but bosses still feel the pressure and plan to carbon offset the entire company from next year. VW will plant 1000 trees to compensate for the 1000 miles its Atlas Cross Sport R will travel in the Baja 1000 off-road race, while Subaru will plant half a million to rebuild US forests destroyed by fire.
READ MORE 
Volkswagen ID 4: electric SUV winter tests in curious disguise
Volkswagen electrifies classic Type 2 with e-Golf powertrain
Source: Car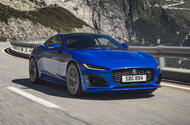 Slimmer headlights, a wider grille and a new bonnet feature
Fresh-faced sports car will arrive early next year with 296bhp four-cylinder and choice of two V8s, but no six-pot
Jaguar has overhauled the F-Type sports car with new styling and technology to take on the latest Porsche 911.
The targets were to give it a "more assertive" look, to improve key elements like the infotainment system and to lift materials quality to the level of more recently launched models, such as the I-Pace.
One major surprise is the disappearance of the F-Type V6. From 2020, the Jag sports car will come with a choice of either two 5.0-litre supercharged V8 power levels (retaining the 567bhp at 6500rpm version, and a new unit with 444bhp at 6000rpm) or the continuing entry-level 2.0-litre turbocharged Ingenium four-cylinder engine producing 296bhp at 5500rpm.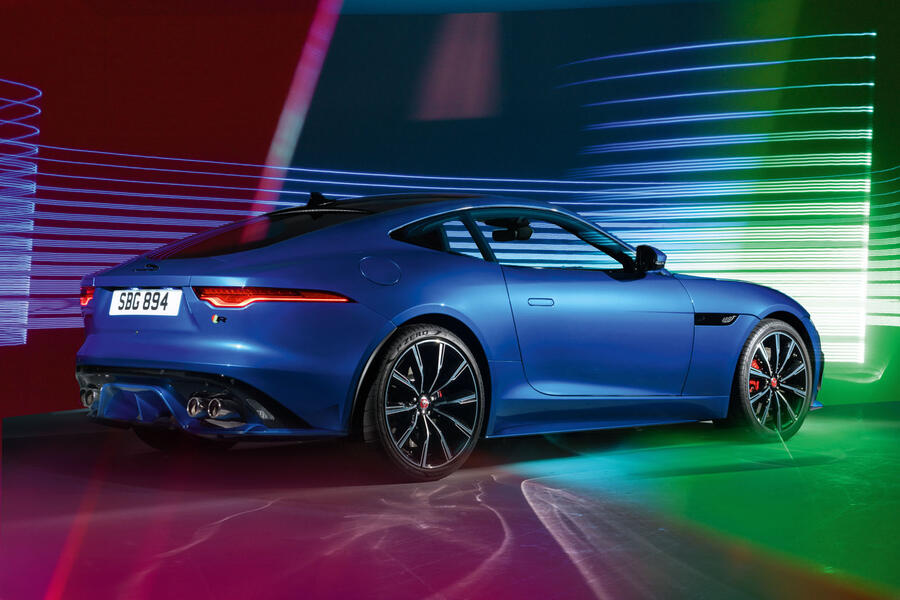 In a reorganisation at the top of the F-Type's three-tier range, the 567bhp performance versions of the coupé and convertible are available with only all-wheel drive and the plushest, sportiest R specification – which also gets a complete rethink of spring and damper settings. This flagship can cover 0-60mph in just 3.5sec and has a top speed of 186mph.
The 444bhp and 296bhp versions are available in either middle-level R-Dynamic trim or entry-level guise. The lower-powered V8 can turn a 4.4sec 0-60mph time and hit 177mph, while the 2.0-litre's 0-60mph time is a respectable 5.4sec and its top speed is 155mph.
The 444bhp V8 buyer gets to choose between rear-wheel and four-wheel drive systems, while the 2.0-litre customer is offered rear drive only.
One major advantage of the smallest-engined model is its 120kg-lower kerb weight (it weighs 1520kg against 1640kg for the rear-drive V8), which lightens the nose and improves steering response. The heaviest F-Type is the full-house R convertible equipped with four-wheel drive, weighing 1760kg.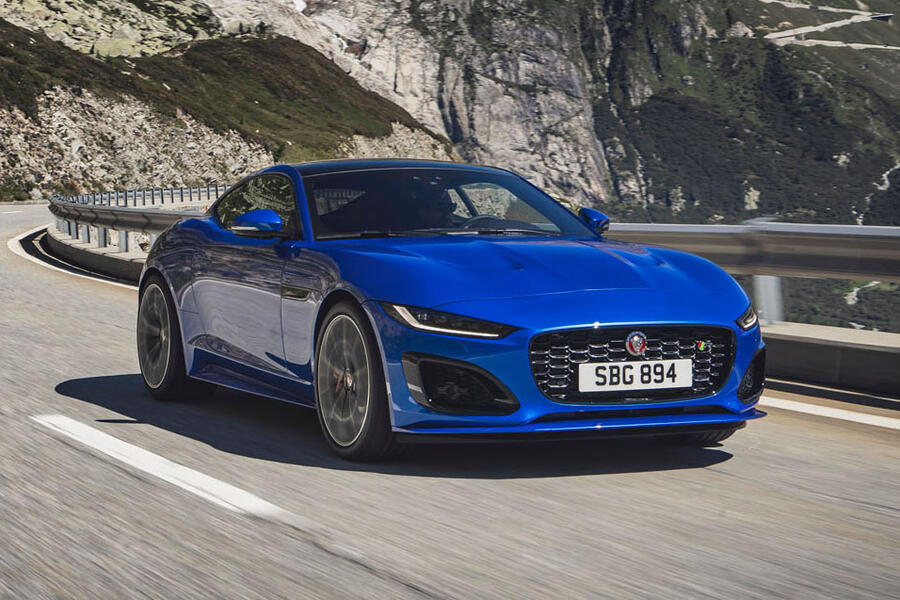 For the first year, the F-Type will be offered in First Edition guise with either 444bhp or 296bhp engines. They will be based on R-Dynamic equipment levels but with a collection of special colours, unique trim details and First Edition branding.
All F-Types have active exhausts and the V8s have a special 'quiet mode' to help prevent neighbourhood disturbances when owners leave home early or arrive late.
Jaguar design director Julian Thomson, who was heavily involved in the 2011 concept that introduced the first production F-Type, said the original mission was to "design the most beautiful sports car, with purity, proportion and presence that's unmistakably Jaguar". He described the latest model as "more dramatic than ever, with even greater clarity of purpose".
The most important exterior changes are ahead of the windscreen, with the aim of giving the body a greater apparent length (it's no longer) and giving the car an even wider, more planted stance (it's no wider). A new clamshell bonnet keeps its central bulge but now has a softer, "liquid metal" appearance. Each of the three models now gets a unique lower bumper shape – clean and sculptural for the entry model, bolder with aero blades for the R-Dynamic and with black bezels for the large and sporty-looking lower air scoops on R models.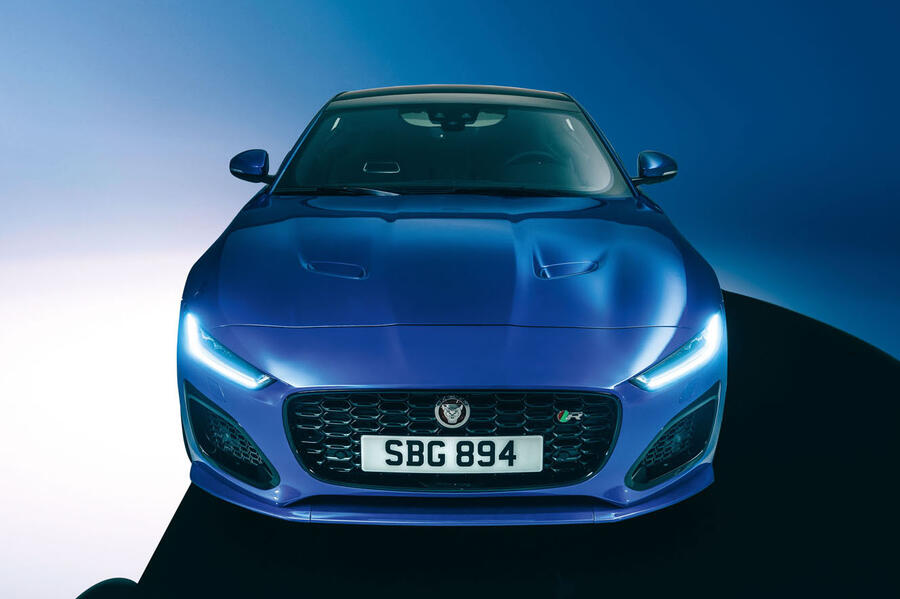 That new treatment allows the introduction of slimmer LED headlights framed by ribbon-like daytime-running lights for which Jaguar claims a "calligraphy" effect. The running lights are slim along their horizontal element but widen as they sweep upward and outward.
There are also various subtle changes to badges and textures on trim parts, which, like the rest of the new F-Type's changes, add neat touches of modernity.
The new headlights leave room for a wider and deeper grille, still very much in the F-Type Jaguar idiom. "Everyone's shouting louder these days," said exterior design boss Adam Hatton, "and we need to do the same. We don't want to be brash, but we don't want to shrink from the opposition, either."
The haunchy rear shape remains intact, partly because of the F-Type's mission to be a timeless design and partly because Jaguar's design team (along with buyers) continue to like the original shape.
The tail-lights have adopted a slimmer, 'chicane' design introduced on the I-Pace and there are adjustments to the numberplate recess and the diffuser shapes.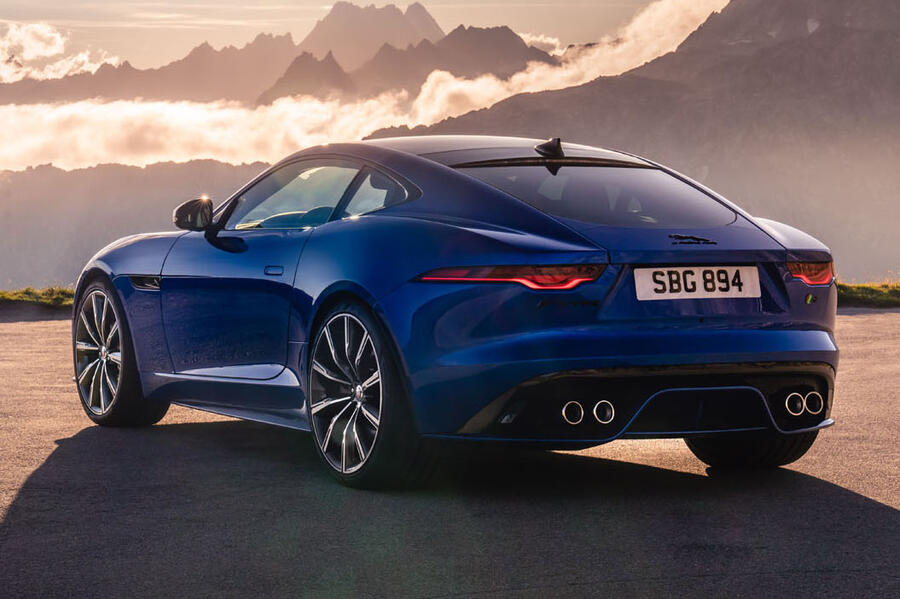 The three F-Type models continue with powertrain-specific exhaust tailpipes. The 296bhp version retains a handsome central quadrilateral-shaped outlet and the V8s have quad systems that differ slightly in detail.
Inside, the F-Type catches up with other Jaguar models, notably with materials of more obvious quality, and adds some unique details. There's now a 12.3in driver display, with unique F-Type graphics, that can be configured as a large central tachometer.
Jaguar Land Rover's familiar 10.0in Touch Pro system is in the centre fascia, now with refinements like Apple CarPlay compatibility, but the 2020 model retains the three rotary heating and ventilation controllers Jaguar regards as essential to a good driving machine.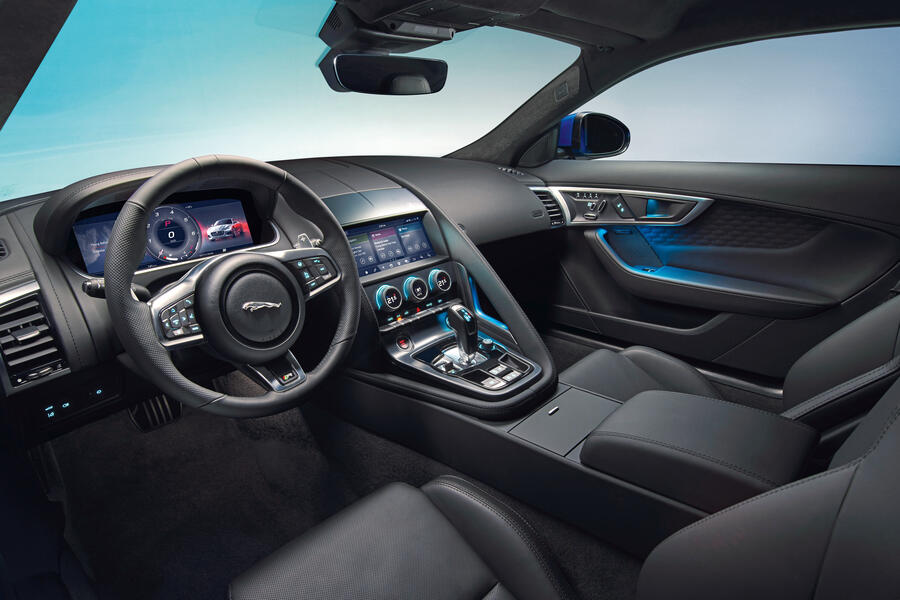 The 2020 F-Type also incorporates new, subtle details the designers believe owners will enjoy: there is now 'Jaguar est 1935' lettering on the seatbelt guides, repeated on the glovebox release surround, to mark the year in which the company's founder, Sir William Lyons, first used the Jaguar name on his cars.
Two seat designs, Sport and Performance, are offered, both described as "lightweight and slimline". The base and R-Dynamic models come with Sport seats as standard, while the Performance seating – with more pronounced support around shoulder height – is standard on R and First Edition.
The F-Type interior keeps its snug, occupant-friendly character: low supportive seat locations, relatively high window sills and a particularly stirring view over a carefully improved instrument layout, down the shapely new bonnet.
Prices start at £54,060 for the entry F-Type (or £5500 more for the convertible) and rise to £97,280 for the quickest coupé (£102,370 for the convertible). In the middle of the mix, the rear-drive 444bhp V8 coupé is £69,990 and the four-wheel-drive version just under £5000 more. Orders are being taken now and deliveries should begin in the first quarter of 2020.
Q&A: Alan Volkaerts, vehicle line director, Jaguar F-Type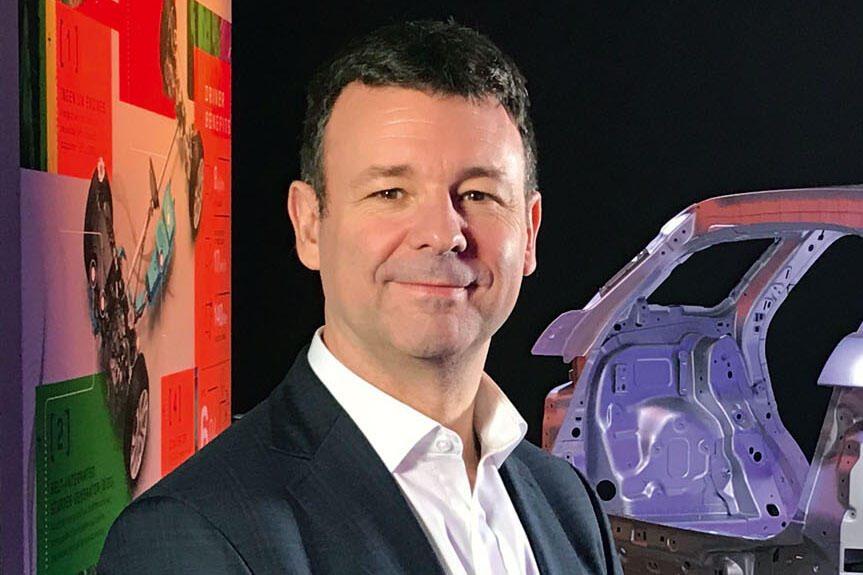 Why have you dropped the V6 F-Type?
"The decision not to offer the V6 in the UK and Europe follows a sales review showing demand is by far the heaviest for the four-cylinder engine. Also, we believe the introduction of a new 444bhp V8 in both AWD and RWD forms still offers customers a strong range."
Why didn't you use the new Ingenium straight six?
"It's a simple question of packaging. With demand for the four-cylinder so strong, we simply couldn't justify the significant investment needed."
How are F-Type sales doing?
"Last year, we sold around 7900 cars, mostly in the UK, US and Germany. Our record of 12,000 sales was set in 2015. The most popular F-Type derivative is the four-cylinder R-Dynamic, which is why we're offering a First Edition based on this model as well as on the new 444bhp V8."
Has the F-Type production process at the Castle Bromwich factory changed much in six years?
"The core processes at Castle Bromwich are largely unchanged but we've recently updated our rolling road, calibration and paint validation facilities, with special emphasis on quality. We're very pleased with the results."
Will Jaguar continue making sports cars?
"At heart, we're a sports car company. The market has diversified over the years and we've had to do the same, but I think we're stronger for it. For me, Jaguar just wouldn't be Jaguar without a sports car in the line-up."
READ MORE
Two new compact Jaguar SUVs on the cards, tipped to use BMW platform
The future of Jaguar Land Rover, according to CEO Ralf Speth
The Gaydon Triangle: Inside Jaguar Land Rover's tech HQ
Source: Car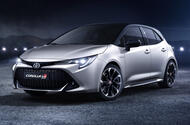 Toyota Corolla GR Sport
Performance-inspired hatchback and rugged estate join the line-up, while pure petrol power is ditched
The Toyota Corolla is now offered in the UK exclusively as a hybrid, with the sole non-electrified engine having been ditched as part of a range revamp for 2020.
The line-up for the Ford Focus rival now includes two new variants that were revealed at the Geneva motor show earlier this year: the performance-inspired GR Sport hatchback and the high-riding Touring Sports Trek estate. Notably, all versions will now feature Apple CarPlay and Android Auto as standard.
The Corolla will continue with two petrol-electric hybrid options: a 120bhp powertrain based around a 1.8-litre engine and a 181bhp powertrain based around a 2.0-litre engine. The 1.2-litre turbocharged petrol engine has been dropped from the range. Toyota also recently made the C-HR crossover hybrid-only.
The new GR Sport trim on the Corolla is named in reference to Gazoo Racing, Toyota's motorsport arm. It features some of the styling elements of GR models, although the powertrain and performance remain unchanged. Toyota is understood to be considering a fully fledged Corolla GR hot hatch.
The Corolla GR Sport gains GR badges, a new mesh front grille, different bumpers and new 18in black alloy wheels. A silver insert in the rear bumper is designed to create "the look" of twin tailpipes and a diffuser. 
Inside, there are sports front seats and a 7.0in touchscreen – Toyota's largest infotainment package. It also comes with LED headlights, rear privacy glass, an auto-dimming rear-view mirror and a head-up display.
Named due to a partnership between Toyota and bicycle manufacturer Trek, the Corolla Touring Sports Trek has its suspension raised by 20mm to give it an "SUV-influenced look". It also gains silver-finished front and rear runners, new 17in alloy wheels, rear privacy glass and LED headlights.
There are Trek-branded scuffplates inside, along with revamped upholstery and wood-finish dashboard trim. Trek matches existing Design trim, with the addition of a powered tailgate.
The Corolla GR Sport and Corolla Touring Sports Trek are on sale now, with deliveries due to begin in January.
READ MORE
Warm GR Sport and rugged Touring Sport Trek to join Toyotoa Corolla line-up
Hot Toyota Corolla 'GR' hybrid on the cars
Source: Car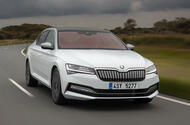 Smooth, refined saloon adopts Passat GTE's plug-in hybrid powertrain for economy and performance boosts
It's an important sign of the times that Skoda reckons its new Superb iV plug-in hybrid (PHEV) will almost immediately account for around 30% of Superb sales in the UK, once deliveries of the saloon and estate models start in January.The fact that the vast majority of Superbs go to fleets, combined with the news that the new models officially emit less than 40g/km of CO2, makes the iV ideal, statistically speaking, to become a keenly sought business car.Which is ironic, because it also has impressive credentials as a great choice for private, enthusiast owners. The all-round excellence of other Superb variants is well known; what matters here is the extent to which the PHEV powertrain intrudes into a normal driving experience. The answer? It hardly intrudes at all. In fact, for those who love refinement and smoothness, this parsimonious petrol-electric setup will seem like a big step forward.Like its close relative, the Volkswagen Passat GTE, the Superb iV is powered by a 154bhp turbocharged 1.4-litre four-cylinder petrol engine that's linked to a six-speed dual-clutch automatic gearbox with a 115bhp electric motor buried in its innards. Working together, the engine and motor yield distinctly meaty outputs of 215bhp and 295lb ft. Small wonder that the Superb iV has a brisk 0-62mph time of 7.4sec and a top speed of 139mph. In our test car, this lively performance is delivered for a spectacular official combined fuel economy of 156.9mpg and a measly CO2 output of 39g/km. The presence of a 13kWh battery under the rear seats reduces space for the fuel tank, which now only holds 50 litres, but the combination of 30-35 miles of electric-only range and a generous, hybrid-assisted petrol range means the owner can depend on covering more than 550 miles between refills.There are four trim levels, with prices starting at £31,970 (for the quite decently equipped SE Technology) and extending to £40,240 for the full-house Laurin & Klement. This looks especially good value beside rivals of the same size and quality.
Source: Car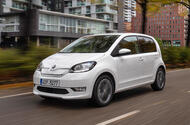 New 161-mile electric version of the Volkswagen Up city car appears as a very similar but better-priced Skoda
No mystery here. This is the Skoda version of the new Volkswagen e-Up, with a single 82bhp electric motor driving the front wheels directly and no need for a clutch or gearbox. This simple powertrain's peak torque, delivered from standstill, is an impressive 156lb ft, which is why the 0-62mph acceleration time is a respectable 12.3sec and the top speed is 80mph.Range is the burning issue, of course. The e-Up used to run on a modest 18.7kW battery, for which its maker claimed a 99-mile range. But the new version and the newly electrified Citigo and Seat Mii have almost exactly double the battery capacity: 36.8kW, of which 32.3kW is usable. Yet their claimed range is only 161 miles, perhaps because we've moved into an era when such figures have to be more 'real world'.
Source: Car
British sports car gains new styling and tech; Hot Wheels to assist with launch event
Jaguar will reveal the facelifted version of its F-Type this evening (Monday), in an event supported by model car firm Hot Wheels.
The new sports car, due on sale early next year, will gain refreshed styling and upgraded technology and has already been seen testing in camouflage livery in recent weeks.
Jaguar confirmed the launch date with a short video on social media recently, which also said the event would be held 'in partnership with Hot Wheels'. The teaser video features a Hot Wheels track loop, suggesting the new F-Type could undertake a similar stunt in reality. 
New #Jaguar #FTYPE. Preparing to launch.02.12.19. 20:00. Revealed in partnership with @Hot_Wheels. pic.twitter.com/ACpsbNOv9E

— Jaguar UK (@JaguarUK) November 25, 2019
Jaguar Land Rover (JLR) has previously attempted a number of stunts and world records at launch events. The Jaguar F-Pace SUV set a world record for the widest loop in a car and the Jaguar E-Pace set a world record for the longest barrell roll by a production car. The Land Rover Discovery was launched by driving onto the world's largest Lego structure: a recreation of London's Tower Bridge.
The most recent spy shots of the F-Type, taken near JLR's technical HQ in Gaydon, show the restyled front end more clearly, with a new clamshell bonnet, a more prominent grille and slim, angular LED headlights mounted lower down the nose. 
The rear retains the same vertical bootlid but gets new wraparound tail-lights and a reshaped bumper. A quick glimpse at the interior doesn't reveal much, but it looks like the infotainment has moved on a generation, while the rotary climate control display remains. 
It's expected that much of the more advanced technology and infotainment features from the electric I-Pace and updated XE will make its way into the F-Type. That means new digital dials, a larger and more feature-laden touchscreen and substantial upgrades to the materials. 
JLR is now phasing out its long-running supercharged V6 in favour of a new turbocharged and hybridised straight six, and the F-Type will benefit from this more efficient powertrain. The turbocharged four-cylinder and supercharged V8 engines should be carried over to the new car with limited changes, however. Indeed, this prototype registers as a 5.0-litre V8, putting paid to rumours JLR would bring in a BMW-sourced 4.4-litre unit.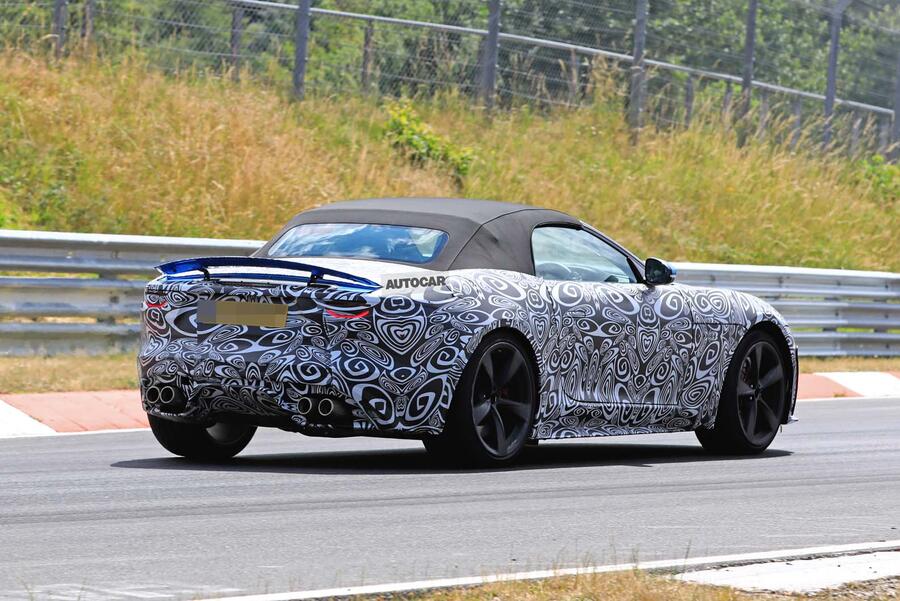 What remains unclear is whether the new F-Type will continue to offer a manual gearbox. The current V6 is still offered with one in the UK, although it has reportedly been removed from sale in the US. Regardless, manuals account for a tiny fraction of F-Type sales.
READ MORE
Big updates for Jaguar XF and F-Pace to follow XE
Bold looks, classier cabin, more tech for facelifted Jaguar XE
Source: Car