Used current-shape models are now a third cheaper than new
Loud was the hoo-ha in 2016 over the adoption of a four-cylinder turbocharged engine in place of the flat six in the then new 718 Cayman and Boxster. Feelings were so strong that the debate still rages, despite the 2019 reintroduction of a naturally aspirated 4.0-litre six-cylinder unit to two additional models, the GTS and the GT4.
If you are into your sports cars, such things as the number of cylinders in the engine and whether or not that engine is turbocharged are of paramount importance, so it wasn't surprising that enthusiasts the world over wept when this car was introduced.
Nevertheless, you don't just write off four-cylinder 718s. They're much faster than the older Cayman, for one thing, and ruddy good to drive for another, having been comprehensively refreshed all over, with quicker steering, even more trick suspension and updated styling.
It isn't short of power, either. The 2.0-litre is good for 295bhp and the 2.5-litre S version has 345bhp. Both will rocket to a licence-losing speed fairly quickly and, despite the turbocharging, it's rarely caught out when it comes to puff. However, enthusiasts who bemoan the lack of aural pleasure are right to do so. It's not nearly as pleasant as the old engine's tone and it's not very sports car-like.
Best to concentrate instead on the 718's many pluses, such as its wonderful balance and eager handling. This car is brilliantly drivable at any speed, with endless grip and remarkable poise.
Its well-assembled cabin provides a comfortable and satisfying environment with a great driving position. All the switchgear has a solid, high-quality feel and the buttons operate in a slick fashion.
Buying a used example can get you some decent savings, too, despite Porsche's rock-solid residual values.
Reckon on spending around £30,000 to get a 2016 model. You'll be looking at the 2.0 version at this price, but increase the budget to between £35,000 and £40,000 and you should find an early S model. As for the flat-six cars, expect to fork out around £50,000 for a GTS Cayman or more than £80,000 for a GT4 version.
Engines and gearboxes are generally reliable, although earlier cars had problems with the dual-clutch transmission, and owners complained about the quality of the paintwork.
The 2.0-litre Cayman is the most economical, unsurprisingly, with an official WLTP combined figure of 32.8mpg, although if you enjoy the car as much as you should, you'll probably not see anywhere near that. Insurance groups are, as you might imagine, high and range from group 44 for the 2.0-litre car up to 50 for the GT4.
Need to know
Tax for cars registered before April 2017 will be based on CO2 emissions, while those registered after that date will incur a flat rate of £150 a year and a luxury car tax, currently £325 a year.
Servicing will be expensive and is best carried out by Porsche specialists. Some garages operate a fixed-price servicing plan, with costs for a minor service starting at £485 for a Cayman.
There was mixed news for Porsche in the most recent reliability survey by our sibling title What Car?. The Cayman's open-top twin, the Boxster, came in third place in the sports car class but Porsche as a brand finished in a disappointing 23rd place out of 31 manufacturers.
Our pick
718 Cayman: We love the S but, because it's more expensive to buy, even used, we'd be quite happy with the regular 718 Cayman in real-world road driving. It's a thing of huge delight.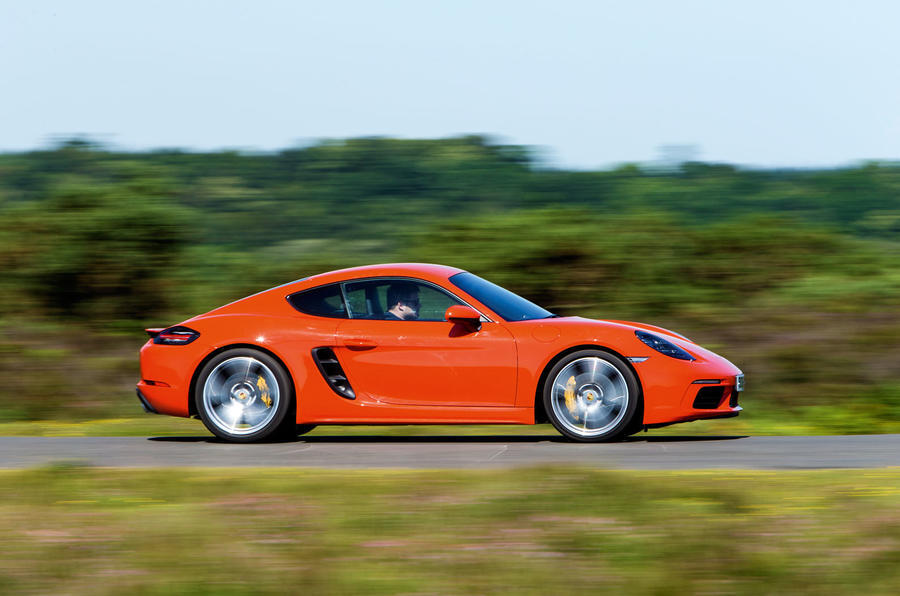 Wild card
Cayman GTS: Its 394bhp six-cylinder motor is an absolute dream. It'll pull easily in higher gears from low revs but offers explosive energy when you want to drive your sports car in a sports car fashion.
Ones we found
2016 718 Cayman, 36,000 miles, £30,950
2017 718 Cayman S, 28,000 miles, £41,500
2019 Cayman GTS, 18,000 miles, £54,500
READ MORE
Porsche: Turbo-free 911 Carrera "not really feasible" 
2020 Porsche 911 range opens up with two new Targas 
Source: Car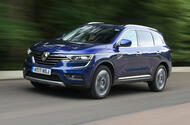 Renault drops flagship SUV from British line-up just three years after relaunching the name
Renault has axed the Koleos SUV from its UK model line-up just three years after it first went on sale, the company has confirmed. 
The model remains available to order on Renault's website, but production of UK models will cease at the end of this month. A spokesman told Autocar the decision is "due to commercial reasons that align with Renault UK's policy of offering the most suitable vehicles in the UK market for our customers". It remains on sale in other markets, however. 
The Koleos, reintroduced in 2017 following poor sales of the first-generation car, sits above the relatively popular Kadjar in Renault's line-up. It is based on the Nissan X-Trail – as part of the Alliance platform sharing plan – but unlike that car, the Koleos is only available with five seats.  Just 1007 examples were registered in the UK throughout 2019. 
Earlier this year, Renault announced a wide-reaching cost-cutting plan that will lead to the loss of more than 15,000 jobs, sparked by the major impact of the pandemic on finances and the need to invest heavily in electrification.
The brand will reduce its production levels over time, chasing profit over volume, and aim to develop "strategic business areas".
As part of the restructuring, unconfirmed reports suggest a number of previously core models will not live beyond their current generation. The Koleos is one example, with the Mégane hatchback, Europe-only Talisman saloon and Espace and Scenic MPVs also rumoured for the chop.
A Renault UK spokesman told Autocar that the decision to axe the Koleos was not linked to the restructuring announcement, however, and was strictly based on the model's modest sales. 
READ MORE
Renault to cut 15,000 jobs as part of major cost cuts
Renault could "disappear" without aid, warns French minister
Renault design boss on axing models, hot EVs and Alpine's future
Source: Car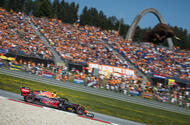 The first post-lockdown race of the 2020 season kicks off this weekend, and it's all to play for
Finally. Formula 1 will return this weekend as three months of pent-up energy is released at the Red Bull Ring in Austria.
Twenty rusty racing drivers, all with points to prove at a track with long straights, hard-braking zones and tight-radius corners that suck you in to passing moves that are brilliantly daring or ambitiously foolhardy, depending on the outcome… What could possibly go wrong?
Just eight grands prix at six European circuits are confirmed so far, with an intention to add more beyond September. Whatever the final number, this is new territory for drivers used to racing more than 20 times per season, and fewer rounds means any failure to finish, through technical or human error, could be catastrophic for championship hopes. F1 drivers always live in a zone of heightened intensity, but this half-season will test their resilience as never before.
Lewis Hamilton's pressure points
Back in February, about a century ago, pre-season testing suggested that Mercedes-AMG had a clear edge. Quelle surprise. Lewis Hamilton is in great shape to claim an astonishing seventh F1 world championship. But that doesn't mean he will.
Back in 2016, his teammate Nico Rosberg won the first four rounds, and although Hamilton rallied with a string of mid-season victories, he was scuppered by uncharacteristically poor reliability. He ran out of races to make up for what he had lost, as his nemesis claimed an unlikely title. Could history repeat itself?
The guy in the other Silver Arrow will believe so. Valtteri Bottas has flattered in the past only to fall flat, but he has the proven speed to beat Hamilton – when the stars align. A convincing winner in Austria three years ago, he has to be astronomical this weekend to make Hamilton sweat and create a swell of momentum. It might well be the Finn's last chance to prove he has the chops for a title bid.
But the past two Austrian Grands Prix have been won by Max Verstappen at Red Bull Racing's home circuit. There's growing belief that the 22-year-old is the man most likely to depose Hamilton and, if his new Red Bull-Honda empowers him to claim a Spielberg hat-trick on Sunday, he'll fancy his chances to do it all again the following weekend when F1 completes its first doubleheader at the same track. It's just a shame his travelling orange army of Klaxon-blaring Dutch fans can't this time invade this beautiful corner of Styria, as they have these past few years. As the recent return of Premier League football matches has shown, sport loses its sense of purpose when played in front of empty grandstands.
Beyond Red Bull, where will Ferrari fit in, and which Sebastian Vettel will turn up now that he knows his time in red is nearly up? Is he really still hungry for an F1 future in new colours? If so, he needs to show it, and fast.
Then there's Daniel Ricciardo and Carlos Sainz also racing for teams they will be leaving at season's end; Williams fighting for its survival; a new generation of fine young talents, including Lando Norris, George Russell and Alex Albon, eager to add their own spice to the pot; and Fernando Alonso ready to pounce on any opportunity to add a fitting career coda to his turbulent F1 story. Game on.
Tempelhof zoom for Formula E
Extreme times call for extreme measures and, in motorsport, race promoters and organisers are testing new levels of flexibility to get back on track. But once again, Formula E has taken the biscuit (and swallowed it with a single bite) when it comes to original thinking.
Racing around major urban conurbations, of all places, seemed impossible under social distancing restrictions, as the electric single-seater series' founder, Alejandro Agag, was ready to admit just a few weeks ago. But now Formula E has come up with a slightly nutty – and yet somehow entirely logical – solution to complete its 2019/20 season.
Six races in just nine days will be run in August, and all at the same venue. The concrete expanse around Berlin Tempelhof Airport is already established as one of Formula E's best racing venues, and its space means three entirely different layouts can be created for a trio of double-headers, two of which will take place midweek. The races will take place on 5-6, 8-9 and 12-13 August, creating a 'festival' of electric motor racing – although Germany's strict ban on public events until the end of September means it will all inevitably play out behind closed doors.
Critics will scoff, as they do at anything Formula E comes up with. But credit is due to Agag and his team: with five rounds already run, the season has been saved from becoming null and void, with an added dose of novelty.
Then on 14 August, the 1000- odd people involved in this circus can breathe a sigh and take a good, long lie down.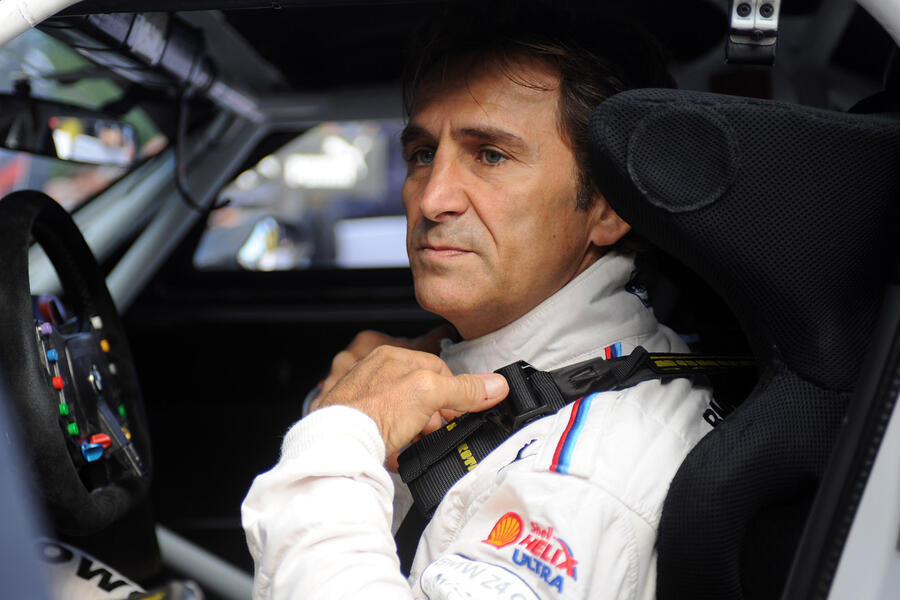 Alex Zanardi hurt in road collision
As I write, Alex Zanardi is in a "serious but stable" condition following his collision with a truck while competing in a handbike race in Italy on 19 June. The former F1 driver and double Indycar champion has been through so much in his life, most obviously losing both legs in a CART crash at the Lausitzring oval in 2001, then fighting back not only to race BMW touring cars but also to become a four-time Paralympic gold medallist at London 2012 and Rio 2016. Now this. It's hard to take in.
I was lucky enough to interview Zanardi at Goodwood in the summer of 2016, not long before his glory in Brazil. Racing drivers who have been around the block a few times tend to be charismatic, funny and full of life. But Alex… he's something else. Forza, you crazy diamond.
READ MORE
F1 at 70: why car firms can't resist the thrill of racing
Racing lines: Is 16 weeks enough for the 2020 BTCC season?
How McLaren is making a comeback in F1
Source: Car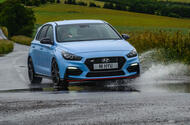 Suspension tweaks aim to make the Hyundai hot hatch a more usable daily driver. Do they succeed?
Hyundai can't seem to keep its hands off the i30 N. Sure, the fast i30 may have ruffled the feathers of the established hot hatch set when it first pitched up in 2017, but the South Korean manufacturer didn't treat the car's relatively strong performance out of the blocks as an excuse to knock off early and head down the pub.Soon after the original came the i30 N Fastback, which added swoopier coupé styling into the mix and a suspension tune that was slightly softer than that of its at times vice-like sibling. Now, less than three years after we had our first drive of the original in late 2017, Hyundai launched yet another take on its inaugural hot hatch.When we put the i30 N through the rigours of the Autocar road test, we found it to be a convincing hot hatch brimming with entertainment, value and character, but also one that – aside from its almost bargain-basement price point – didn't really lead the field in any particular aspect of hot hatchery. That fact, combined in particular with an aggressive suspension set-up that – in its racier settings – really just did not get along with British roads, prevented it from shining quite as brightly as Hyundai R&D boss Albert Biermann and his Hyundai N team might have liked.This revised version aims to rectify the suspension element of that criticism – not that we'd try to claim outright responsibility for such a decision being made, of course. For the 2020 model year, the i30 N has been bestowed with an updated suspension tune that's more in line with the one on the Fastback model. Hyundai might not explicitly admit it but, reading between the lines, it doesn't seem entirely ludicrous to assume the aim was to make the hatch a bit easier to get along with on a daily basis.So the front spring rates have been softened by some 5%; larger bump stops have been added; and there's a slightly more slimline anti-roll bar across its nose. The front and rear dampers have been tweaked, too, and the ESP software has been revised. The electronically locking differential remains, as do the 271bhp four-pot motor and six-speed gearbox.
Source: Car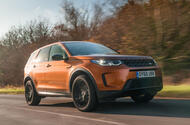 Discovery Sport is one of eight JLR models available from the scheme's launch
New Pivotal service allows users to swap between different Jaguar and Land Rover models every six months
Jaguar Land Rover has launched a new 'Pivotal' car subscription service aimed at providing an alternative to traditional car ownership and leasing plans.
The new venture is the latest step in JLR's gradual transition to a provider of mobility services, and follows a similar scheme called Carpe, launched in 2018. 
Users of the new service pay a monthly fee for the vehicle's rental, which covers the cost of insurance, tax, servicing and any repairs needed. The scheme also allows subscribers to change their car every six months – much more frequently than most car leasing schemes – to "suit their changing lifestyle, whether it's a new job, growing a family or the need for greater flexibility". 
Vehicles available on Pivotal from launch include the Land Rover Discovery, Discovery Sport, Jaguar I-Pace, Jaguar F-Pace and all four models in the Range Rover line-up. 
The new Defender will be added at a later date, as will the recently revealed plug-in hybrid versions of the Discovery Sport and Range Rover Evoque. 
There are different membership tiers to choose from – Blue, Indigo, Violet and Ultraviolet – ranging in price from £750 to £1600 per month. Users are able to switch between the tiers easily as needed, and can also choose to pause their membership on a monthly basis. There is also a one-off joining fee of £550.
According to JLR, some 18% of drivers prefer 'no-commitment subscriptions' to owning their own vehicle, and it estimates that subscription models will account for 10% of all new car 'sales' – roughly 16 million vehicles – in the US and Europe by 2025. Pivotal is aimed at the 20% of young professionals who wouldn't ordinarily own a car. 
The brand adds that, in trials for the new scheme, 80% of members had not previously owned a Jaguar or Land Rover, making it an effective way of attracting new customers to the brands. 
Rawdon Glover, managing director of JLR UK, said: "The future of mobility has never been more in the spotlight and our customers are increasingly looking for more flexibility in the way they interact with us. 
"We are constantly looking at new and innovative ways to deliver the best solutions for our customers and adding the Pivotal subscription service to our portfolio is the latest in a line of new services that put our customers' needs first."
The Pivotal scheme is backed by InMotion, JLR's venture capital and mobility arm, and forms part of the brand's 'Destination Zero' strategy, which aims to eradicate congestion and road accidents.
READ MORE
Land Rover Defender range grows with new commercial model 
Land Rover launches Discovery Sport and Evoque plug-in hybrids
Source: Car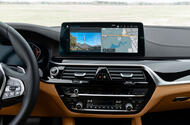 Latest-generation BMW models will gain cloud-based navigation and smartphone-based digital keys
BMW will begin rolling out its biggest connected car software update yet next month, bringing a range of new services and features to some of the most popular models in its line-up.
The free update will bring cloud-based navigation to BMW Maps, enable the recently announced Digital Key technology for Apple iPhones, and redesign the BMW Intelligent Personal Assistant, as well as introduce wireless Android Auto for the first time.
A new eDrive Zone function will also allow plug-in hybrid models to automatically switch into electric driving mode when entering designated 'green zones', with over 80 cities worldwide supported at launch.
Every car launched with the company's Operating System 7 software will be eligible for the update, including the latest 1 Series, 3 Series, 5 Series, 7 Series and X5. It will now come pre-installed on those models as they leave the factory, while existing customers can expect to receive an over-the-air update in the coming months.
"Digital technologies belong to the core of BMW – because hardware and software are of equal importance for premium cars," BMW chairman of the board of management Oliver Zipse said at the announcement, which took place using virtual reality as a result of lockdown restrictions. "Our mission is to integrate advanced digital technologies with highest product excellence to enhance our customers' experience and driving pleasure even more."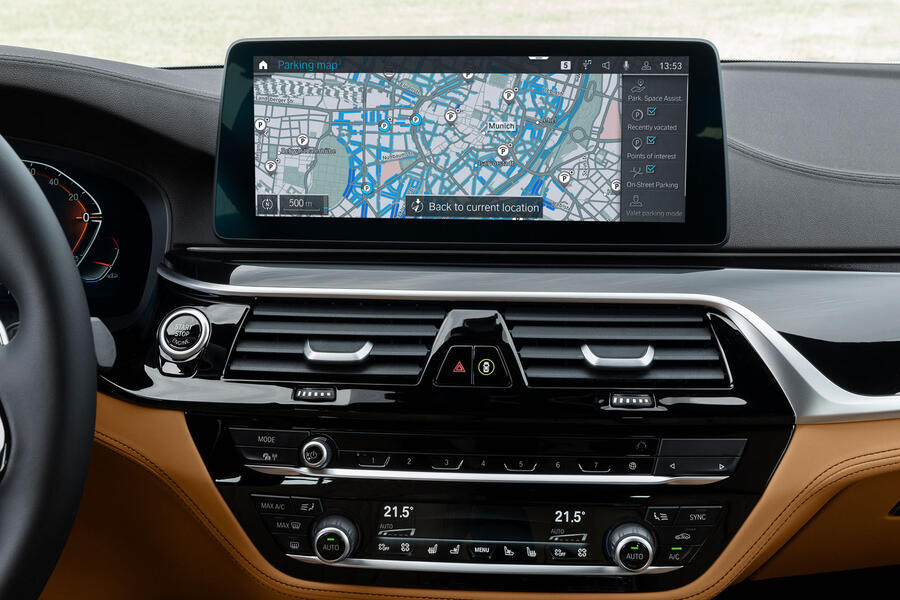 BMW Maps will use cloud computing to calculate routes remotely, taking live traffic data into account, and monitor the parking situation at your chosen destination based on the size of your car. It will be able to notify drivers of adverse road conditions or accident black spots based on reports from other connected BMW cars. An on-screen range radius will also be added for electric and plug-in hybrid vehicles, indicating how far it's possible to travel before needing to recharge – and, if required, BMW Maps will automatically add rapid-charging stations when planning a new route. 
Smartphone-based unlocking will only be available on new cars built from July onwards. iPhone owners with the latest version of iOS will then be able to unlock and start their car using only their smartphone, with an option to share access with up to four other users. The holder of the master key may also set speed and horsepower limits before giving inexperienced drivers access. BMW is set to be the first manufacturer to offer the technology, which Apple announced at its annual developer conference earlier this month.
A redesign for the Intelligent Personal Assistant will add more motion to BMW's Siri-like voice interface, with animations that react differently to driver and passenger. A new home screen widget gives the assistant greater presence on the dashboard, and it gains the ability to change driving modes for the first time. A new routines feature lets you automate certain features based on location, so the car could automatically open the driver's window when you reach a parking barrier when driving to work.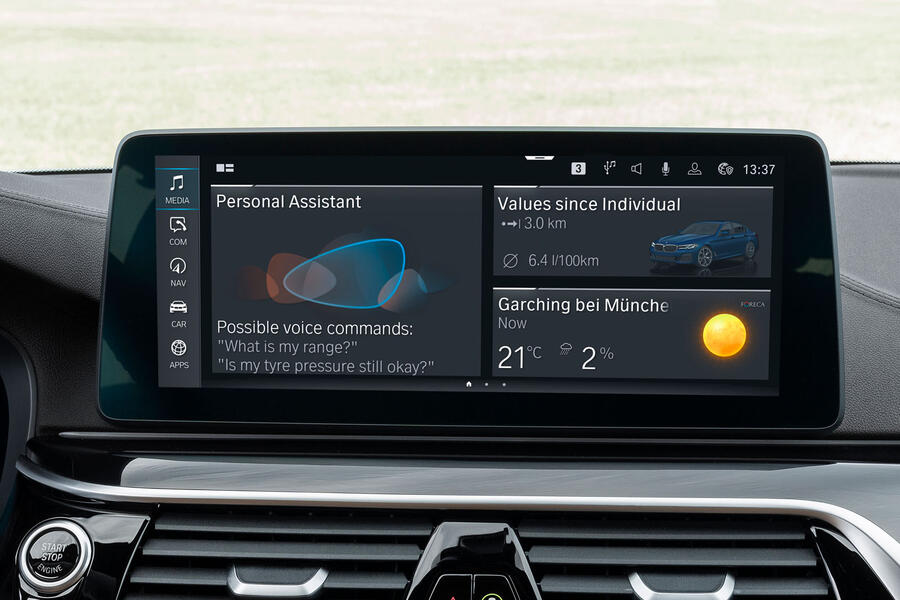 The July update will also see the company's ConnectedDrive Store expanded to offer 'test drives' of new features for a month, rather than commit to the one year, three year or lifetime purchase currently offered. Presently, cars fitted with the correct hardware can enable high beam assist, active cruise control or adaptive M suspension after the initial purchase, but BMW plans to greatly expand its offering when the iNext electric SUV arrives in 2021. These purchases would be tied to the car, rather than the user, and wouldn't be transferable when a customer trades in for a newer model.
According to BMW, it currently has more than 14 million connected cars in customer hands, which are all capable of sending and receiving live data. The company claims its fleet drives 98.5% of the entire German motorway network each day, and detects more than 25 million traffic signs worldwide every 24 hours using machine learning. Data is gathered anonymously, but customers have the option to opt out if they prefer.
Once downloaded, the July update should take around 20 minutes to install.
READ MORE
2021 BMW M5 gets fresh look and new technology
BMW: coronavirus will affect new car demand for rest of 2020
BMW i8: Why the bold BMW had to die
Source: Car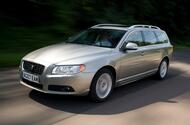 Previous-gen V70, XC60, S60, V60 and S80 models are affected by potential cable fastening problem
Volvo has launched a recall for a number of its models to fix a problem with the strength of the front seat belt fastening. 
The affected models were built between 2007 and 2018, and include the V70 and XC70, S60 and V60, S80 and XC60. No new vehicles are part of the recall.
A statement released by the Swedish brand said it "has identified a problem regarding the front seat belt fastening, mounted on the outer side of the front seat. The front seat belt fastening cable may over time suffer from reduced strength under certain circumstances". 
Volvo claims the issue is "extremely rare" and there have been no reports of any related incidents. The firm recommends drivers of affected vehicles put the driver and passenger seatbelt fastening in a vertical position, aligned with the back rest, so it isn't bent over the seat cushion when sitting down. 
As with most recalls, the work will be completed free of charge by a Volvo dealer. Affected owners will be contacted by their retailer with further information, with the expectation that the "majority of vehicles" will be fixed before 2020 is over.
Concerned owners can visit Volvo's website to check if their car is affected. 
READ MORE
From dependable to disruptive: the reinvention of Volvo
Volvo begins introduction of 112mph speed limit 
Volvo: Lockdown has changed car sales forever 
Volvo ditches petrol and diesel engines on S90, goes hybrid-only
Source: Car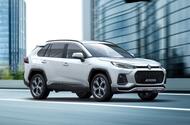 Suzuki Across
First model from partnership between Japanese firms will be all-wheel-drive plug-in hybrid SUV
Suzuki has revealed the new Across as a hybridised family SUV based on the Toyota RAV4, following a recent agreement between the two manufacturers to collaborate on selected models.
It's the first car to emerge from the strategic alliance and gives an indication of how the two firms will seek to differentiate their own versions of shared models. The Across bears a strong resemblance to the RAV4 but is set apart by an all-new front end that features Suzuki's large trademark grille.
The differences between the two cars' cabins are more subtle, with the Across having a largely identical-looking interior save for a new steering wheel. The RAV4's 9.0in touchscreen display features as standard and offers smartphone mirroring functionality. 
The SUV's electrified powertrain is carried over wholesale from the new RAV4 Plug-in Hybrid and comprises a 173bhp 2.5-litre petrol four-cylinder mated to a pair of electric motors – one with 180bhp on the front axle and another with 54bhp at the rear – for a top speed of 112mph. 
Combined power output is unconfirmed, but in the RAV4, this system produces 302bhp, making it the most powerful RAV4 yet, and Toyota's quickest alternatively fuelled model. The Across emits 22g/km of CO2 on the WLTP combined cycle, compared with the RAV4 PHEV's 29g/km, so it's likely to use a detuned variant of the powertrain.  
Four driving modes feature: EV mode for pure-electric driving; Auto EV/HV and HV mode, which allows the petrol motor to provide occasional power boosts; and battery charger mode, which uses the petrol motor exclusively.
The SUV's 18.1kWh battery allows it to travel 46 miles on electric power alone and it's expected to be able to reach speeds of up to 84mph in this mode, like the RAV4. 
An electronic four-wheel drive system, called E-Four, is as standard and can split torque between the two axles in ratios ranging in bias from 100:0 to 20:80. Suzuki says this provides "enhanced stability during take-off on slippery surfaces such as snow-covered roads, and confident handling when cornering on varying road surfaces".
The Across is also equipped with a Trail mode function that maximises grip on slippery surfaces by diverting power away from wheels that are losing grip towards wheels that have good traction.  
Safety features include a pre-collision system, lane-keep assist, road sign assist, dynamic cruise control and blindspot monitoring. Suzuki's eCall system is fitted as well, automatically alerting the emergency services in the event of an accident. 
Additional features detailed so far include standard-fitment LED headlights and daytime-running lights and 19in two-tone alloy wheels. When the Across goes on sale in the UK and Europe in autumn, it will be available in six colours: white, silver, black, red, grey and blue. Prices are yet to be confirmed for either model.  
As well as the Across, Suzuki will soon sell its own version of Toyota's Corolla hatchback, which will be built alongside the existing car at the company's UK factory in Burnaston, Derbyshire. Announcing the partnership last year, the two firms said it will combine "Toyota's strength in electrification technologies and Suzuki's strength in technologies for compact vehicles". 
READ MORE
Toyota and Suzuki confirm deals of new alliance
2020 Suzuki Swift Sport hybrid reviewed
Source: Car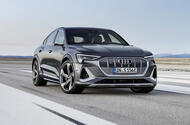 Audi's electric SUV and coupe-SUV gain flagship S models powered by three electric motors and priced from £87,000
Audi's expanding electric car range has gained its first performance models, with the E-tron S and E-tron S Sportback detailed ahead of UK orders opening later this summer. 
Priced from £87,000 for the standard SUV and £88,700 for the Sportback, the two range-topping variants are claimed to be the first volume-production cars to use three electric motors. Two are mounted on the rear axle and one sits at the front.
The result is 496bhp and a stout 718lb ft of torque, although these peak figures are available for only 8sec boost periods. The cars dispatch 0-62mph in 4.5sec and have a 130mph top speed. 
The trio of motors don't just improve straight-line pace but are also used to provide an electric torque-vectoring function. In normal driving modes, just the rear motors operate and torque is sent to each wheel via a single-speed transmission.
In dynamic driving modes or when full power is requested, the front motor activates. It can also predictively activate when slip is detected and decelerate the inside front wheel on a bend to prevent traction losses. Audi claims the S models can perform "controlled drifts" due to a more rear-biased power delivery than the standard car. 
The E-tron S and E-tron S Sportback are powered by a 95kWh battery, with respective claimed ranges of 223 miles and 226 miles on the WLTP cycle. That's around 50 miles less than the most range-efficient E-tron 55 models. 
Audi has also tuned the models' adaptive air suspension specifically for the S variants. The ride height can be varied by up to 76mm depending on driving situation or mode, and progressive steering can increase directness. The brakes are also uprated to six-piston calipers at the front.
Aerodynamic revisions for the S variants include airflow-optimised wheel-arch extensions, which contribute to a drag coefficient of just 0.26 on the Sportback. There's also a controllable air inlet to cool the brakes that only opens when necessary. 
The new wheel-arch extensions add 5cm to the width of both cars, while unique front and rear bumpers aim to boost the sporty look. Silver detailing and aluminium mirrors housing, along with 21in or 22in wheel options, mark the models out as the S variants. The interior brings electrically adjustable sports seats trimmed in fine nappa leather, with the option of carbon trim inserts throughout. 
Customers who place an order for either new model before the end of 2020 will receive a free 12-month subscription to Audi's bespoke charging service, which links 18 different charge point providers with one RFID payment card and one monthly invoice for all transactions. A total of £150 worth of electricity will be provided and Audi will also install a 7kW home wallbox free of charge for these customers.
READ MORE
Facelifted Audi Q5 gains mild-hybrid tech and new infotainment 
Audi RS7 Sportback 2020 UK review 
Source: Car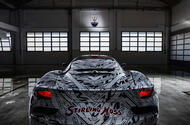 Twin-turbo 3.0-litre 'Nettuno' powerplant produces as much power as the V12 from Maserati's MC12 supercar
Maserati has released long-awaited technical details of the all-new bespoke V6 engine that will power its upcoming MC20 sports car, ahead of the model's unveiling on 9 September. 
Named Nettuno (Neptune) in reference to the mythical character associated with the brand's trident logo, the twin-turbocharged 3.0-litre petrol motor produces 538lb ft and 613bhp – the same power output as the 2005 MC12 supercar, Maserati's most powerful production model to date. 
It's said to pack "technological features derived from Formula 1, resulting in improved engine efficiency, increased performance and reduced consumption." Features include a supercar-style dry sump, a 'pre-chamber' between the main combustion chamber and spark plug to enhance combustion, a secondary lateral spark plug that ensures constant ignition throughout the rev range and a twin-injection fuel system claimed to reduce noise, emissions and fuel consumption. 
The MC20 will be the first to receive the new powerplant, but Maserati has hinted that the engine will subsequently become available in other models.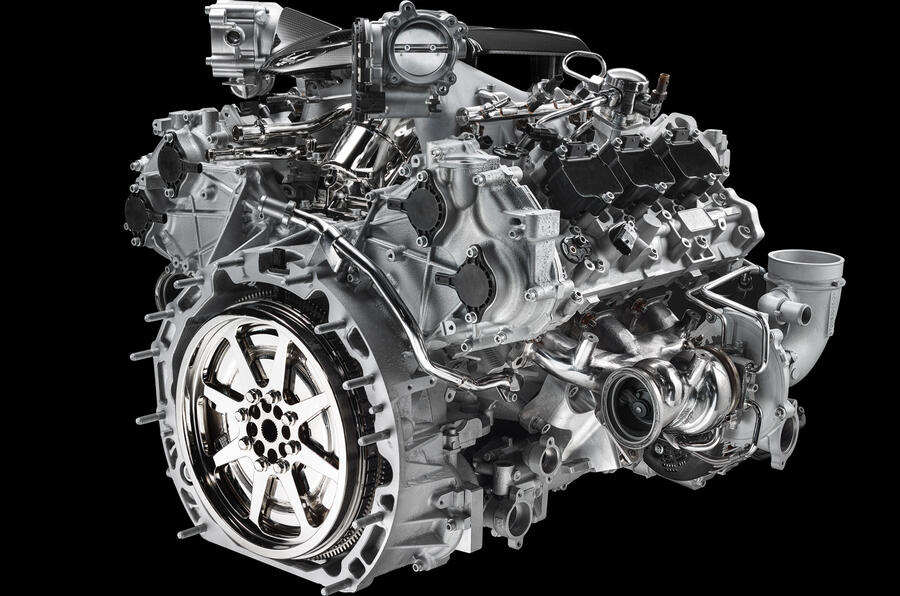 Recently, Maserati marked the passing of Sir Stirling Moss with a commemorative livery for its MC20 development prototype. The distinctive camouflage wrap was inspired by the paintwork of the brand's historic Eldorado single-seater, which made its debut with Moss at the wheel at Monza in 1958. 
Maserati says it chose the MC20 prototype to wear the Moss-inspired livery as the model marks the brand's intention to return to the world of motorsport, following the international successes of the MC12.
The firm said it will be a "natural evolution" of the limited-run MC12 – the last model to wear the Maserati Corse badge – and it will "return to the world of racing" with the MC20. 
In November last year, Maserati started testing the car's powertrain on public roads in a development mule based on the Alfa Romeo 4C, but the car in the later images appears to be wearing production-ready bodywork. The Alfa-based machine was being used to house a "new powertrain entirely developed and built by Maserati", which is the first in a new family of engines it is developing.
The MC20 had been widely expected to be a production version of the 2014 Alfieri concept, which Maserati committed to putting into production in 2018, but the Alfieri concept was a front-engined 2+2 coupé, very different from the mid-engined MC20. 
There are no technical details yet on what will power other variants of the MC20. When Maserati released details of its updated business plan recently, it said it was upgrading the Modena production line to accommodate the car's "electric powertrain". It is likely to be some form of hybrid unit, but we're expecting to see a fully electric version as well. 
The new machine will be the first all-new Maserati released since 2015.
READ MORE
Maserati lays out schedule for bold electrification strategy
Maserati previews electric powertrain of Granturismo successor
Nearly-new buying guide: Maserati Ghibli​
Source: Car