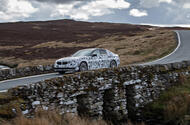 The view's great, but how useful are roads like this one for tuning?
From snaking B-roads to cobbled ride-testers, the UK has an unrivalled variety of surfaces that car makers exploit to fine tune their creations
What makes an ideal road for tuning, where do Britain's top chassis developers go to find the best ones and what influence do they have on how a car drives? To find out, we spoke to several veteran car testers and engineers.
Andrew Unsworth, head of vehicle dynamics, Bentley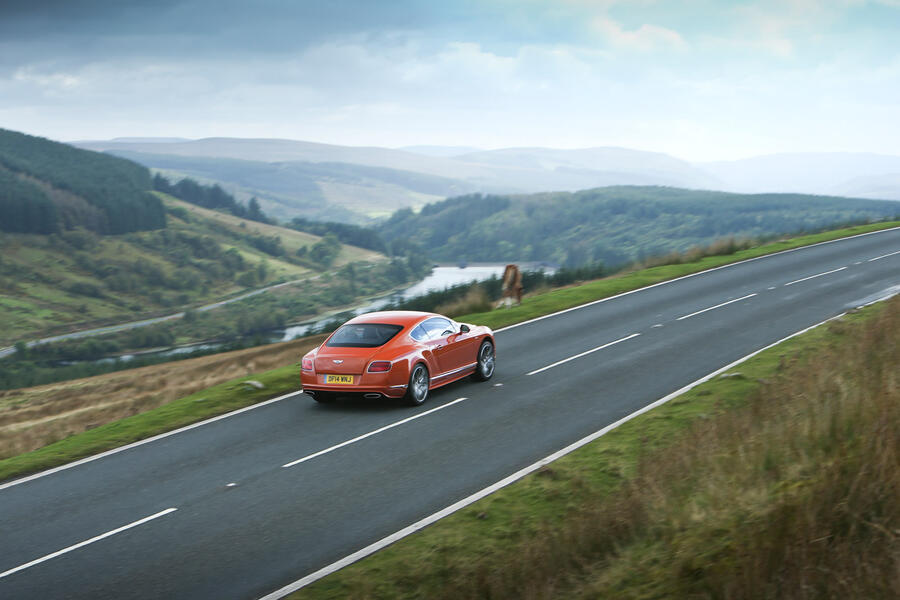 Looking at the whole performance envelope of cars like ours means seeking out a very wide variety of roads. We need to assess ride comfort throughout the speed range, even beyond 150mph in our case. We need big primary ride inputs at times and sweeping bends for steering tuning. Loops are good – and we have a few – so we can keep driving the same corners and over the same surfaces to judge changes we've made.
One of our evaluation loops starts at the factory gates at Pyms Lane in Crewe, quickly takes in a road with a changing surface that's deteriorating in places and then has A-roads and B-roads with truck grooves. We have an unofficial agreement with the local council not to resurface it, and one of the reasons it's so handy is that senior managers can get a feel for a car during sign-off without travelling very far.
A bit further afield, there's a loop we use in the Peak District that I like. It's a sort of triangle of roads starting at Buxton and passing Bakewell, Leek and Longnor. It has surface changes, sunken ironwork and a mix of bigger and smaller topographical features. That's probably where I would choose to go with, say, a final prototype. But we use North Wales plenty as well, particularly en route to and from Anglesey Circuit, which we also use for dynamic development.
In the early project stages, our cars spend almost all of the time on track, but by the end of a project, the total development time is probably 50/50 road and track. With the road miles, more of them are probably done away from the factory than close to it – but UK roads are definitely a factor in defining the capabilities of our cars.
We have great variety in the UK. It's something Volkswagen Group engineering colleagues always say when they come in for a driving day, and I don't think Bentley would make quite such great GTs if we didn't.
David Pook, consultant vehicle dynamics expert
Every company is different, but I don't think many have prescribed reference testing routes. In my experience, the best and most useful roads for testing are the ones you know absolutely. Some of the assessments you're making and the impressions you're getting need to come from inputs you make almost subconsciously. There's a parallel you might make with relationships. Some people say there's one person for everyone; I think you find a person you like and then come to love them because you know them so well.
The Gaydon area is blessed with some amazing roads that don't really go anywhere. In my Jaguar Land Rover days, I could be on what I call my steering route within five minutes of leaving the factory gate. I'd head towards Kineton down the B4100, then go via Gosport Lane and Edge Hill. I've driven it so many times that I know everything about it, so I can be confident when, say, I'm driving the same car for the sixth time in a day, having made almost imperceptible changes to it, that the impressions I'm getting are valid.
Then there are the occasions when you go looking for roads you don't know and unexpected situations you need to respond to. Driving is about both acting and reacting, and you learn so much more about a car in a dynamic environment.
I do believe the cars of particular brands are to some extent a product of the roads around where they're engineered. First of all, UK roads are different to those elsewhere; we all know that. If you do too much work abroad or in other parts of the country and the car no longer works when you get home, it's a problem – you just end up chasing your arse.
I was at Jaguar when the chassis development team moved from Whitley to Gaydon. It happened in 2005 but, if you didn't know that, you could probably work out when it happened, because the ride and handling of the cars subtly changed.
Mike Cross, vehicle integrity chief engineer, Jaguar Land Rover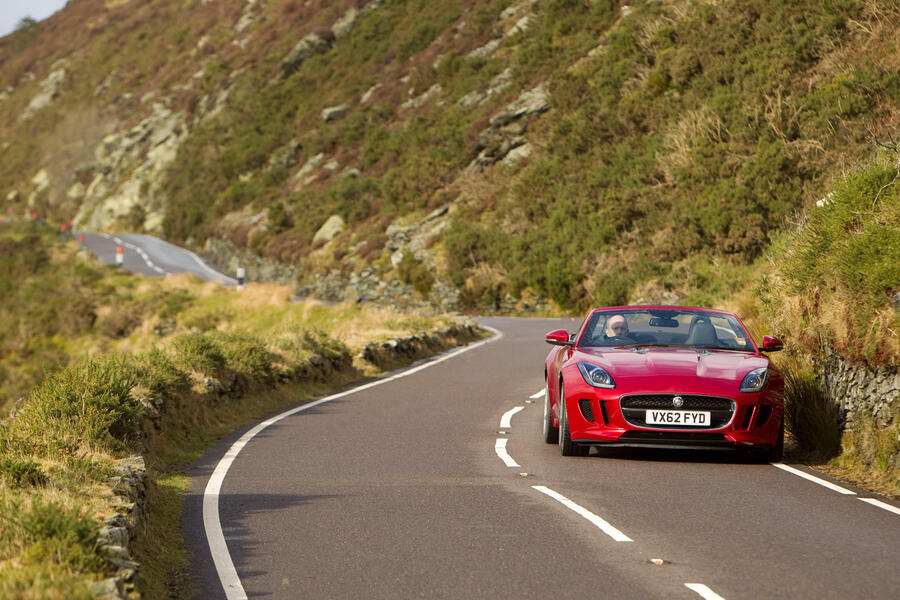 Using a wide variety of roads and environments is absolutely key to thoroughness in what we do. One road, no matter how amazing it looks or how challenging it feels to drive it, is never going to give you everything you need. People in our line of work spend much longer in urban environments, in traffic and on craggy harsh surfaces, than we really do on idyllic Welsh mountain roads.
We tend to get the car working in and around Warwickshire before we evaluate it in North Wales and then over in Germany. And when we go to Wales, we use some of the same roads as I guess Autocar does, out of Ffestiniog and around Welshpool. But every change we make elsewhere is then checked and verified back in Warwickshire, because you don't want the pursuit of any one target or characteristic to skew the whole compromise and positioning of the car.
The particular roads around Gaydon certainly have an influence, yes, but I reckon we would end up with a very similar car even if we did most of our road driving elsewhere.
Being based in mid-Wales certainly sounds interesting. You can learn an awful lot about a car on a wet Welsh B-road, I always think. The more experienced you become in what we do, the less tied you feel to particular routes and reference surfaces. You learn to pick out the important traits in similar roads that happen to be conveniently placed when you need them, and so you very seldom need to travel 150 miles to be sure about a particular problem or characteristic.
With the proving ground at Gaydon there for the really punishing high-speed stuff, the extreme roads you might picture aren't the ones I often seek out when I'm tuning steering feel or handling response. It's the narrower ones with the closer high walls or hedges, where visibility is limited and you feel really hemmed in. Those put really high premium on fine handling precision and close body control, which can be very informative.
Matt Becker, vehicle attribute engineering chief, Aston Martin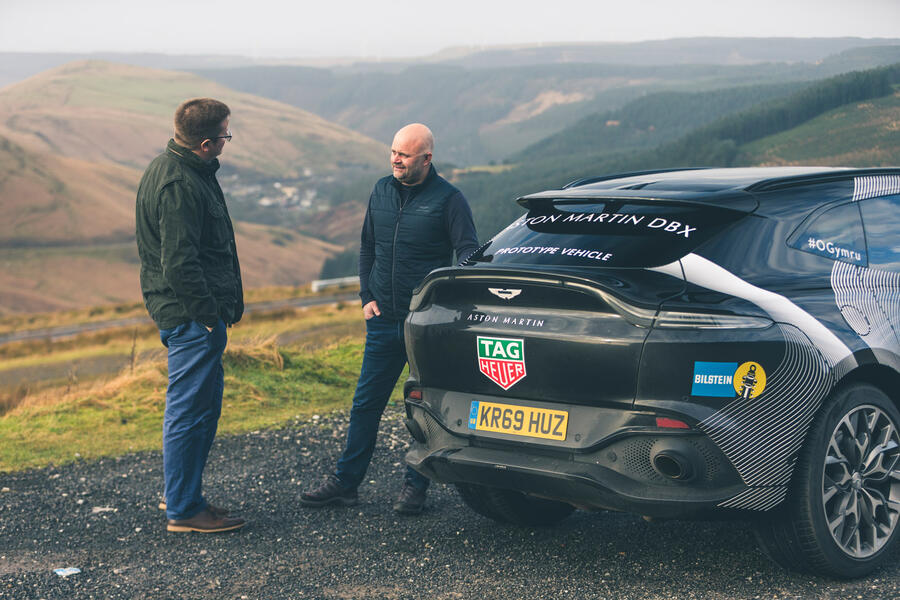 I've gone from Norfolk with Lotus to Silverstone [where Aston Martin uses the Stowe Circuit for dynamic chassis tuning], and the nearby roads are actually quite similar. There's a decent mix of surfaces, but it's all pretty flat. The trouble is that you don't get enough vertical forces into the car to properly test body control.
We used the 'Evo Triangle' in North Wales for a while, but that has effectively become impossible now. I couldn't name them off the top of my head, but there are still roads in mid-Wales that give the great variety of corners you need to fine-tune steering feel and chassis balance, as well as vertical elevation change. If I could move our base anywhere, it would probably be there. We could simply seek some craggier surfaces for the nastier ride-tuning work.
I'm not sure there could be one ideal road for tuning everything, because we work in stages, targeting and tuning specific attributes and seeking roads that allow us to focus on those attributes before moving on. Spending too long in one place is a mistake, because you find you have to undo half of what you've changed.
With the number and complexity of the adaptive systems on our cars, we need an even wider variety of dynamic input to really test them than ever before. That's what leads us all over Europe, not just to Nardò [Italy], the Nürburgring [Germany] and Idiada [Spain] but also to a lot of different kinds of roads in between.
We start with the fundamentals of the vehicle in the same way I always did at Lotus, but we have to cover a lot more ground before the job is done.
Kenny Brack, chief test driver, McLaren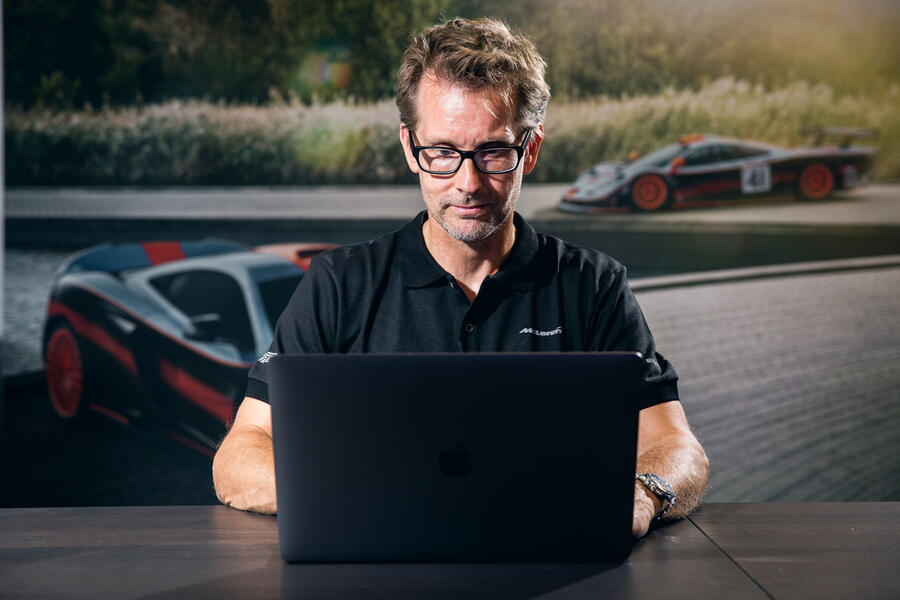 The speed range of our cars is mostly what defines our approach to dynamic tuning. If you need to evaluate and develop a car up to a top speed of 250mph, you can't do it in the UK. But you do need to be able to do it somewhere – and it's as important to do it on derestricted autobahn, where it's safe to, as anywhere.
We do use UK roads, but mostly because they're the worst roads that McLaren customers are likely to use; they're a sort of abuse test. As we know, they're so bumpy and undulating, with switching on-off cambers – even motorway surfaces are bad. So perhaps they're not a kind of baseline canvas for us in the way they might be for other car makers, not least because our customer base is so global. If we focused too much on the UK, our cars probably wouldn't work as well elsewhere.
I probably don't know UK roads as well as some of the guys you've spoken to, because I've only lived here later in my life, but that does give me a useful global perspective. I feel very much at home here, though, and I do know plenty of Welsh roads and useful roads in central England.
Like other firms, we have reference roads for tuning particular systems and attributes, but they're as likely to be in Spain or Germany as the UK. You have to know your key real estate in this business; structure and repeatability in what you do is key.
Every McLaren car, even a Senna or an LT, spends a lot longer on the road than you would think, having the minutiae perfected and being made to feel as good as it can feel. We will always produce cars tuned to appeal to human drivers; the fine detail is so important.
I would agree that roads do define cars, to a point, but possibly not like they used to, back when American land yachts would ride so well on US highways but terribly elsewhere. Today, with the technology and outlook we have and the movement of people throughout the industry, we operate in such a global context; the picture has changed for everyone.
Gavin Kershaw, attributes and product integrity director, Lotus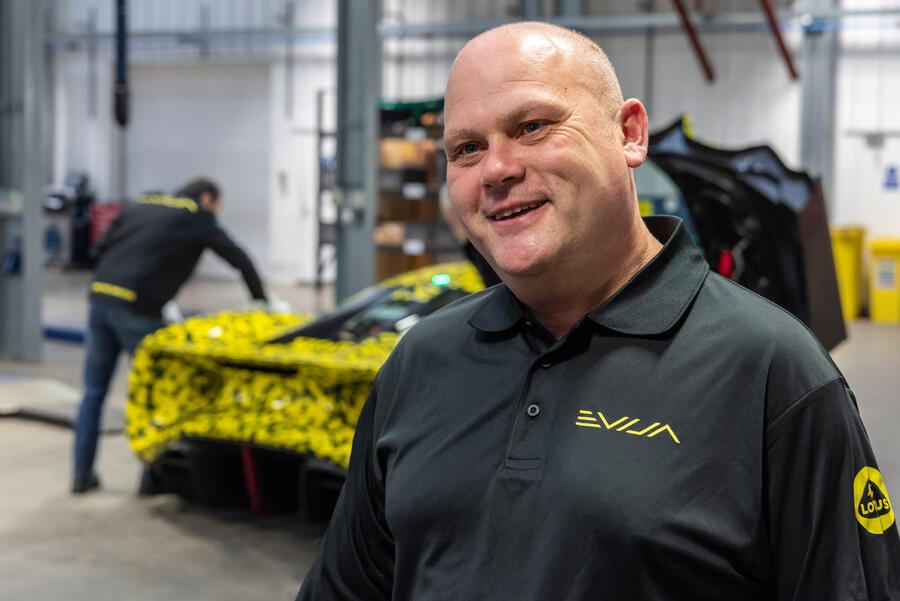 The roads we tend to use aren't beautiful or fast. You don't have to commute for three hours from the factory to get to them – and that's important, because if a car is doing something really badly, if the suspension is jumping up and down when you brake or the steering centring isn't right, you'll know about it very quickly. But if you don't address the problem straight away, you acclimatise to it, start driving around it. Eventually, you may forget all about it.
Much of the first-stage work we do is based on feedback you can pick up around the factory; we call that yard comfort. How well does the car deal with drain covers, speed bumps and broken Tarmac at low speed? You'll know whether you've got something 80% right almost straight away.
After that, we have a mixed road route out of the factory gate, made up of the same roads used by Roger Becker and John Miles way back when. If you drive out of the factory at Hethel and head towards the A11 via the B1135, you'll find constant-radius corners with good surfaces that are great for tuning steering connection feel, yaw centre feel and roll behaviour.
From there, if you drive towards Ketteringham Hall, you'll find what we call our shake road, which is where we tune for harmonic resonance. Even though it's dead straight, it can feel like it's pulling a car apart at less than 50mph.
There's a big crest on Hethersett Road [out of East Carleton] that we call Puttnam's Leap. It's a big compression where we can get a car to go from 1.5g of compression to full rebound to check it can keep its wheels on the ground properly.
There's Spooner Row, back near where I live, which is great for testing asymmetrical suspension inputs, head-toss tuning and kinematic steering feedback tuning. And there's the Old Buckenham Airfield road, which is four miles long and full of sinusoidal wave inputs that just naturally upset an underdamped car.
We know these roads are ideal, because we see other manufacturers coming all the way to Norfolk to use them. And when you set up a car to work well on them, it will work anywhere – from the Nürburgring to North America.
Richard Parry-Jones, consultant vehicle dynamics expert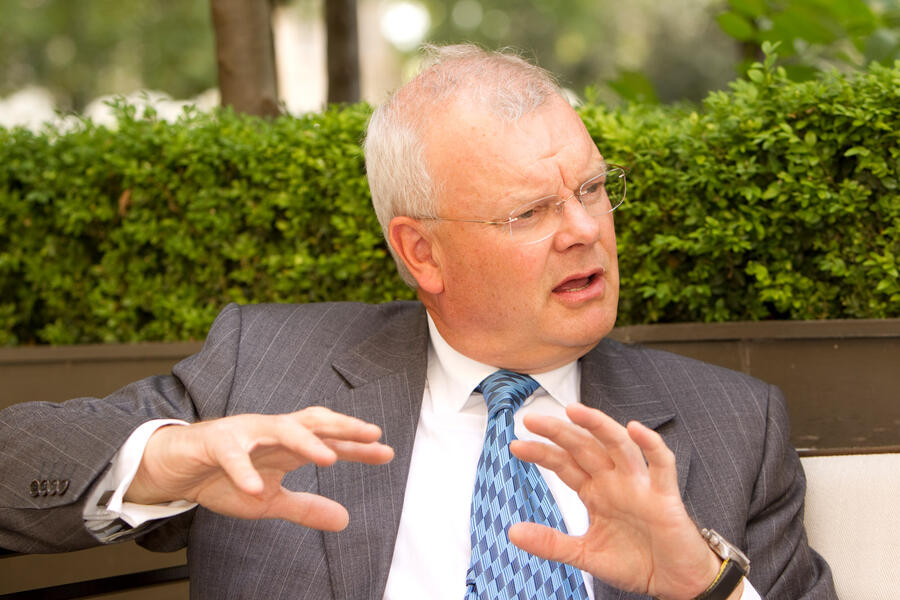 I can't help the engineer coming out in me when I talk about this stuff. If you want to do whole vehicle development, you need a test route – usually a loop of particular roads – that allows you to assess acceleration and braking performance on the x-axis, as well as ride along the car's y-axis and handling and steering on the z-axis. You won't be able to take one car after another and get a full picture, assessing all of the effects of any incremental changes you've made, unless you can do all three.
I look for fairly sinuous minor A-roads or good B-roads that are wide enough for two cars to pass but not so wide that you can begin to cheat on them – that is to begin to read the road several corners ahead and move some of the dynamic onus away from the vehicle to respond well by soaking it up yourself. There are plenty in Wales, near where I live, and plenty on the North York Moors, for instance. But you can find them in most places. I knew plenty when I was working for Ford in Essex.
A good testing road needs ride undulations of both short and long wavelengths. It should have visibility limited by those undulations and by vegetation, so that it keeps your investment of contemplative and intuitive effort as the driver in balance. If it's too tight, you'll be too busy; you need time to read and absorb the responses of the car to your inputs.
Good clear white lines always help, because you can easily judge whether you've ended up quite where you intended on the road. But I like stone walls, too: they keep you honest.
Then, if I want to zero in to tune particular things – to do steering refinement, for instance – I find that narrow roads at night work well. You can see cars coming from a distance, which is useful, but more importantly, you can't see the road as clearly, so you can't anticipate as much. Your control of the car depends much more on the accuracy of the steering itself.
A good engineer should spend 80% of his time on roads that he knows well – but not as well, for instance, as those of his daily commute, so he doesn't start to cheat on his inputs – and then 20% of it on roads that he doesn't know at all, to gauge whether the car feels on your side when you're dealing with things that you really haven't anticipated at all.
It is, of course, very easy to stick with roads close to your base for the sake of convenience, but if doing that starves you of diversity, you really shouldn't.
READ MORE
The anatomy of handling: What makes the perfect driver's car?
First drive: 2020 Aston Martin DBX prototype 
Source: Car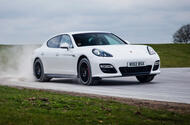 Panamera wouldn't win a beauty contest but aced Handling Day
That feeling when a car fails to live up to its good looks… It's not great. But the opposite can be true too
Recently I revisited the BMW Z8 for the first time since I drove it new. Such a wonderful-looking car; such a disappointment to drive. The only thing that warmed me to it was the pleasure of the naturally aspirated engine, a manual gearbox and no infotainment.
You couldn't give a Z8 away when it was nearly new, but now they're worth a fortune. It just shows that desirability isn't only about the driving experience; great looks can make up for wonky dynamics. Throughout history, there have been cars that look fantastic but drive like a shed. And the reverse is also true: cars that look dreadful but which are absolutely brilliant to drive. One that stands out from memory is the Nissan Primera eGT from the early 1990s. You wouldn't call the Primera ugly, but bland it certainly was.
I remember going to the late Peter Gethin's driving school at Goodwood and was surprised to discover that it had a fleet of Primeras. I understood after a lap, because the eGT, as well as having a 150bhp engine, had an excellent chassis, thanks in part to multi-link front and rear suspension.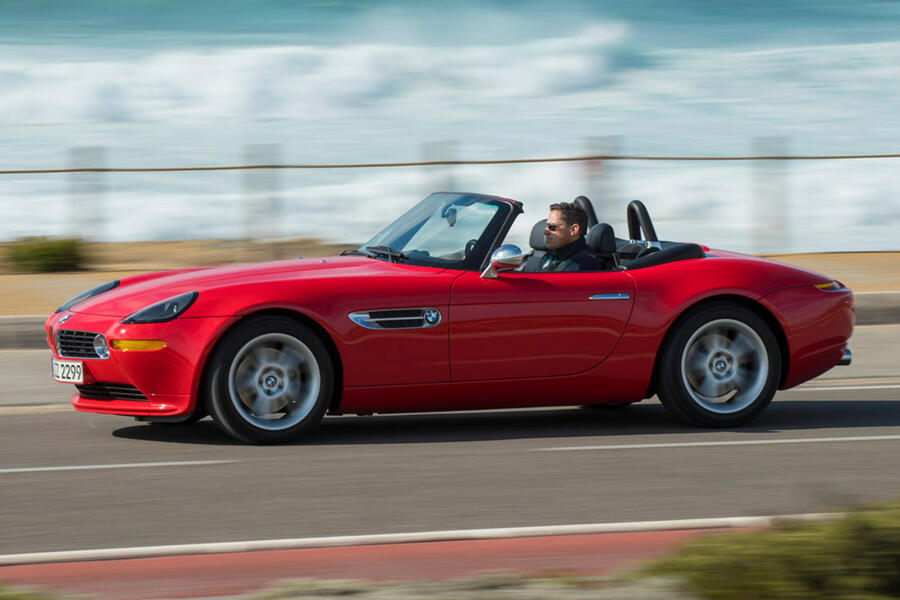 But I can easily trump the Primera with the supreme example of the good-to-drive but appalling-on-the-eyes machine. I'm talking about the hideous Reliant Scimitar SS1. It's hard to believe that the genius behind the Triumph Spitfire and Stag, my hero Giovanni Michelotti, designed this Reliant. The SS1 had a feeble Ford CVH powerplant, but the later SST used a 1.8-litre turbo engine from the Nissan Silvia. With 135bhp under the bonnet and well-sorted independent suspension, the SST was great to drive if you were prepared to risk your friends seeing you in it.
Let's go back to the Z8 and some other incompetent beauties. How about the Ford Capri? Fifty last year and an object of much nostalgia if you grew up in the UK in the 1970s and watched a lot of TV. Wonderful styling, especially in pre-facelift Mk1 form, that led you to believe you were about to drive a pure sports machine. It drove like a Cortina. The Capri eventually became reasonably sophisticated and was always lovable with a 3.0-litre V6 but, with a feeble Crossflow under the bonnet, it was best left parked.
The Fiat Group, and especially the Alfa Romeo division, has contributed many fine-looking machines that turn out to be as dynamically able as a shopping trolley. The two Alfas that really stand out are the Brera and the 4C. The Brera is a stunning-looking coupé that's instantly recognisable. Add to this shape one of Alfa's fabulous V6 engines and you should have an instant classic. Unfortunately, Alfa also added a lot of weight – indeed, so much that rival engineers couldn't understand how the Brera could weigh 1800kg.
It's also rather hard to understand how Alfa managed to make such a mess of the 4C. The ingredients were premium quality with carbonfibre prepared by Dallara. The final result, however, particularly in Spider form, is one of the most incompetent sports cars that I've driven.
To many, the criticism of those Alfas will be sacrilege, but just to prove that there's no xenophobia here, I will nominate a couple of home-grown beauties whose appeal fades when you start their engines. Ever since childhood, and specifically watching Daktari on the telly, I've loved the look of a Land Rover. Then, as an adult, I drove one. It was an ex-army Series 2 and, since then, I've driven all subsequent generations. All are terrible to drive unless you're in the jungle.
The snotter in high-class clothing is the Jaguar XJ220. I didn't like the V6 engine, I didn't like the inadequate brakes and I didn't like the fact that it was very difficult to feel what the car was doing. I drove both an XJ220 and a F40 on the same day at Donington Park. The Ferrari was quick and focused the mind, but it was easy to feel its limits. I couldn't feel the Jag's and nearly lost it at huge speed through the Craner Curves.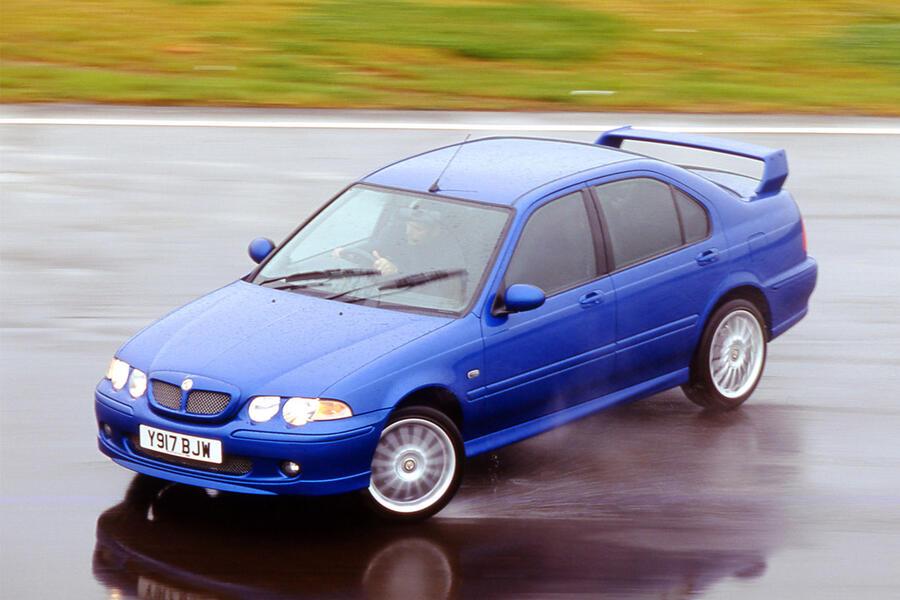 A Brit in the other camp is the MG ZS 180, created during the death throes of Rover by a hugely talented (and fast-working) team of chassis engineers. By carefully tuning the bushes, springs and dampers that were attached to the Honda-designed suspension, a dull-looking Rover 45 saloon was turned into a dynamic wonder. And with Rover's KV6 engine, it was even brisk.
These engineers did similarly clever work on the 200 and 75 to create the ZR and ZT. They were also good, but they didn't have the strange appeal of looking as dull as a wet afternoon in Bognor Regis and didn't drive as well as the ZS.
The Peugeot 205 GTi has acquired hero status, but a car that shared its underpinings and propulsion system, the Citroën Visa GTi, has not. The 2CV, Ami and other Citroëns are quirky; the Visa is simply ugly. Which is a shame, because it's possibly an even better car to drive than the Peugeot. I owned a 205 GTi but wouldn't have handed over a fiver for a Visa GTi. I'm wiser now and would welcome the Citroën onto my drive.
Mercedes-Benz, having given us the rock-solid and tasteful W124 E-Class, then completely lost the plot and replaced it with the W210. Quality was absent, rust was prevalent and those ghastly headlights… All the more frustrating that the E55 version, which was essentially the first of the mass-market AMG models, was a such a great car to drive. Go further back in Mercedes' history and you'll find cars that fall into our other category. The 1950s 190SL is a lovely looking car, the poor man's 300SL, but drives like a worn-out taxi.
Porsche has a long history of producing cars that drive wonderfully but fail the beauty contest. Going right back we have the 914 and, more specifically, the 914/6. Porsche's project with Volkswagen could never be called attractive but was a cracking car to drive – especially the six-cylinder version.
More recently, however, we have the original Panamera. I remember being at an Autocar Handling Day at Goodwood. I was in a Panamera, chasing Steve Sutcliffe, who was driving a Jaguar XFR. He had 500bhp to my 300-and-something and is a far quicker driver than me, but I was stuck to his rear bumper lap after lap. The Panamera is dynamically excellent, just like the Cayenne. But like that SUV, it's also hideously ugly.
The reigning king of the ugly-but-great brigade is today's Honda Civic Type R. A styling mishmash, but of all the crop of super-hot hatches, this is the finest to drive. It really depends on where your priorities lie. When I was younger, I drove faster, the roads were more open and speed cameras didn't exist, how a car drove was more important to me than its looks. Now I'm more in the other camp. That said, like most of us, when it comes to handing over money, I want a car that goes as well as it looks.
The new noble?
Looking into the future, I see a shortage of cars like these from both sides of the equation. The new BMW 4 Series is bound to be a brilliant car to drive, because the latest 3 Series is, but that massive front grille is obscene. In fact, BMWs in general are becoming cartoon-like.
The popularity of SUVs and crossovers is largely to blame, because hardly any of them are stunning to look at and very few are much cop to drive: centre of gravity is too high, whole plot feels uninvolving. If you don't agree, sort yourself out a back-to-back test drive in a Jaguar XE and E-Pace.
I can't see Alfa Romeo doing another car like the 4C, because I doubt there will be a business case, but if it did, surely it would take more care with its dynamics. In fact, the business case for anyone doing a relatively low-volume sports car is looking wonky.
There's also the fact that very few cars are truly flawed these days. Even Morgan has got its dynamic act together so that its cars' charming looks and the way they drive aren't so far apart.
Perhaps it's a good thing that almost all cars drive pretty well these days, but it's not so good that design has become so homogeneous. I miss events like driving the Noble M10 (remember that?) for the first time and being staggered that something so ugly drove better than, or at least as well as, a Lotus.
READ MORE
Still a class apart? Driving the W124 Mercedes E-Class 
Next Mercedes-Benz SL will return to sporting roots 
Source: Car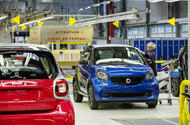 Smart factory, Hambach
Firm plans a global 'realignment of capacity' but says Smart models will still be produced at the site
Mercedes-Benz has announced plans to close its factory in Hambach, France, where vehicles for the Smart brand are currently produced, as part of measures to cut costs and streamline its production network – and in a move that represents a major shift in its electric production strategy.
The plant in the Moselle province of France, originally known as 'Smartville', opened in 1997 to build cars for the Mercedes city car brand. It currently produces the electric Smart EQ Fortwo and EQ Fortwo Cabriolet. Around 1600 staff currently work at the site. 
In 2018, Mercedes announced a €500 million (£445m) investment into the facility to upgrade it for electric car production, with plans to build a compact Mercedes EQ model alongside the Smart line. But last year, Mercedes-Benz sold 50% of the Smart brand to Chinese firm Geely, with production of its future models switching to China as part of the agreement – and creating questions over the future of the Hambach site.
The German firm said the need to invest in electrification and digitalisation of vehicles and cut CO2 emissions from production, along with the economic impact of Covid-19, meant that it needed to take measures to "sustainably improve its cost structure and become significantly more efficient". 
Board member Markus Schäfer said: "An important goal for us is to secure the future of the location. Another condition: the current Smart models will continue to be produced in Hambach." It is not clear if Mercedes intends to operate the plant until the production run of the current Smart models ends, or if that will be part of the contract for any new buyer.
Mercedes has previously announced plans to build electric cars at its German plants in Bremen, Rastatt and Sindelfingen, and the production of the unnamed compact EQ model due to be built at Hambach will likely shift to one of those sites.
READ MORE
New Smart Fortwo EQ and Forfour EQ priced from £16,850​
Smart can take inspiration from Mini, says design boss​
Geely and Mercedes complete Smart joint venture in China​
Source: Car
MG's best-seller is facelifted after three years on sale, with orders now open
MG Motor's biggest-selling car, the ZS crossover, has been updated for 2020 with an exterior redesign and, it's claimed, a "real uplift in specification and quality". 
The Kia Stonic rival, on sale now from £15,495, has been given a revised front-end look with an evolved hexagonal grille design, new swept-back full-LED headlights and an aluminium-effect lower-grille treatment. 
New alloy wheel designs also feature, while the rear-end revisions extend to a revised bumper, more aluminium-style trim and refreshed tail-lights. A new colour – Battersea Blue – has also been added.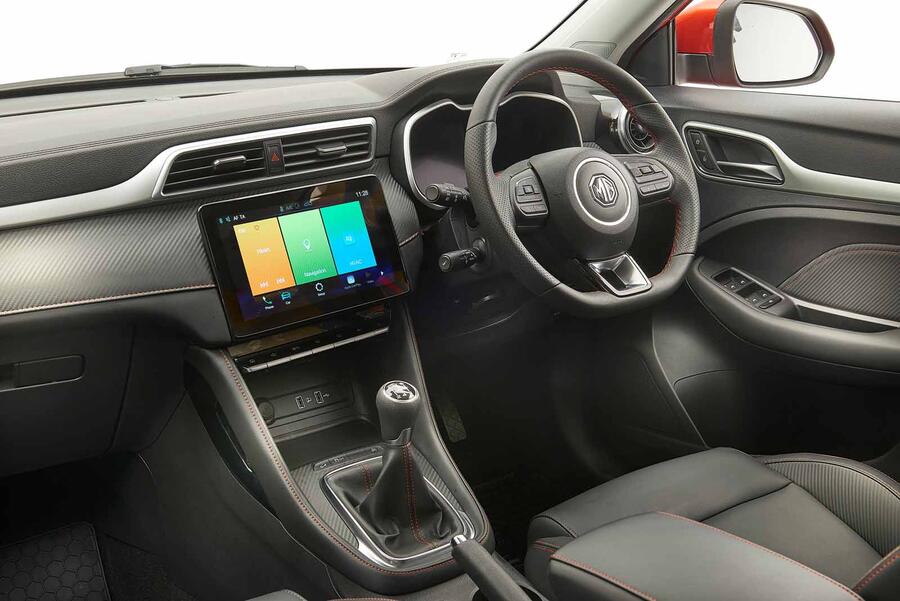 The claimed quality boost inside comes courtesy of a new dashboard design with more extensive use of soft-touch materials and detail stitching. The ZS also borrows the 10.1in touchscreen from the larger HS SUV, with DAB, Android Auto and Apple CarPlay as standard. Exclusive-trim models add sat-nav and a 360deg reversing camera. Floating 'piano key'-style buttons are used for climate control functions, while a front armrest is now a standard fitment. 
MG doesn't specify any dynamic changes to the ZS. The model's chassis is said to be "developed for UK drivers" by the firm's UK engineering team, with three driving modes to alter the steering and suspension responses. 
The sole engine choice for the ZS is a 1.5-litre four-cylinder unit mated to a five-speed manual gearbox, promising a 0-62mph time of 10.9sec and 41.4mpg. Updates for the electric ZS EV are expected to be similar but have yet to be announced. 
READ MORE:
MG ZS EV 2020 long-term review
Source: Car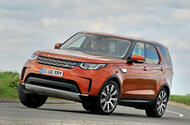 Diesel-fuelled PHEVs on the cards as the firm explores new ways of making its powertrains cleaner
Jaguar Land Rover will continue to invest in diesel technology as it ramps up plans to electrify its model line-up and develop a hydrogen fuel cell vehicle. 
Product engineering boss Nick Rogers said, in light of the coronavirus pandemic: "We really believe that customers will be focused on being cleaner, safer and smarter than ever before. Electrification will become ever-more important, but potentially in a smart way.
"We really feel there's a real place – on long journeys – for our 'super-clean' diesels and our 'super-clean' gasolines. We believe that's a real, valid mode of transport."
Noting the sharp fall in oil prices during the pandemic, Rogers added: "We will continue to invest in clean diesels, as well as clean gasoline vehicles, BEVs and PHEVs to offer variety, because for a lot of people, the cleanest, most efficient way of transportation is still diesel or gasoline, and they can leverage doing that very efficiently."
Other manufacturers have largely spoken of their ambition to move away from combustion. Porsche recently removed all diesel powertrains from its line-up and parent company Volkswagen will begin development of its final combustion-powered vehicle in 2026. 
But Rogers said there remains a place for diesel powertrains if they can be made more environmentally efficient. "If you can combine that with a PHEV, in normal or city usage, you can be completely clean and silent, as well, so you don't pollute the environment with noise." Currently, Jaguar Land Rover (JLR) offers just three models with a plug-in powertrain: the Range Rover, Evoque and Discovery Sport – all petrol powered. 
Although many of today's diesel cars are equipped with mild-hybrid technology, it is only Mercedes that has plug-in diesel powertrains currently on sale. The firm's C300 de and E300 de pair a 2.0-litre four-cylinder diesel motor with a 13.5kWh lithium ion battery for an electric-only range of between 30 and 34 miles, while the newly launched GLE 350 de ups that range to 61.5 miles with a 31.2kWh battery pack. 
JLR is advancing plans to transition to being a provider of mobility services in light of the pandemic. Rogers said that alongside making its powertrains more efficient, it is working to increase the use of recycled materials in its vehicles, improve the air quality in cabins and reduce 'the cognitive load' on drivers with assist functions like keyless entry. 
The company is developing a hydrogen powertrain in partnership with Delta Motorsport, Marelli Automotive Systems and UKBIC. With funding from the government-backed Advanced Propulsion Centre, JLR is working on a fuel cell premium SUV prototype – codenamed Zeus – that will offer a long range, quick refill times, off-road capability and a large towing capacity.
Read more
Analysis: do hydrogen-powered cars have a future?
Land Rover launches Discovery Sport and Evoque plug-in hybrids​
Source: Car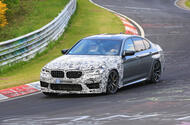 Lightweight M5 Clubsport, seen lapping the Nurburgring, will feature more aggressive styling than the standard car
The BMW M5 has recently been facelifted following updates to the regular 5 Series – and it looks like BMW is preparing a new lightweight Clubsport range-topper for launch.
Spotted lapping the Nürburgring at speed, this lightly camouflaged prototype bears the same subtly restyled front end as the standard M5 – incorporating new headlight designs and slightly wider double-kidney – but bears some styling cues that set it apart.
Aside from the unique angled design of its front grille vanes, the mule has much larger lower air intakes than those of even the current top-rung M5, the Competition. It also hides larger front and rear brake discs behind non-standard performance alloy wheels and sports a subtle rear spoiler and prominent diffuser for enhanced downforce at speed.
Rumours circulating online suggest that any new Clubsport variant of the M5 could pack a newly developed twin-turbocharged V8 for a power boost over the 591bhp standard car and the 616bhp M5 Competition. Although this is yet to be confirmed, we can be certain that the Clubsport car will be lighter and more track-focused than both existing versions of the M5.
Likely additions – based on the CS version of the smaller M3 – include a carbonfibre front splitter and bonnet, sticky Michelin Pilot Sport Cup 2 tyres, lightweight staggered alloy wheels, Alcantara-trimmed interior elements and bucket-style sports seats. With these features in place, the M3 CS saved 10kg over the standard M3 and offered a much lower centre of gravity. 
Elsewhere, we expect a firmer suspension set-up for keener cornering response, carbon-ceramic brakes as standard and a bespoke performance exhaust. 
As has been the case with all previous Clubsport M cars, the M5 CS will likely command a significant premium over the standard M5. Although prices for the facelifted car haven't yet been revealed, we can expect it to start from over £100,000, given the £96,000 price of the current M5 Competition. 
Read more
BMW M5 vs Mercedes-AMG E63 S vs Cadillac CTS-V: super saloon triple test
2021 BMW M5 gets fresh look and new technology
Source: Car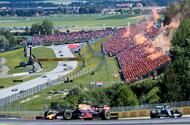 Red Bull Ring
The long-delayed 2020 Formula 1 season is shaping up to be a year like no other, with a host of questions – but expect Lewis Hamilton to continue to set the pace
Right then, take two. A whole 114 days after the Australian Grand Prix was cancelled just hours before practice was set to start, due to several team members testing positive for Covid-19, the 2020 F1 season will finally begin in Austria this weekend.
The season in which the Formula 1 World Championship celebrates its 70th anniversary is shaping up to be one of the most unusual in history. Such is sport – well, life, really – in the clichéd new normal.
There are always a host of unknowns going into a season, but they usually surround how various teams and drivers will perform. On this occasion, it wasn't exactly clear as the teams arrived at the Red Bull Ring for this weekend's Austrian Grand Prix which circuits they will be racing on and when, or exactly how many races there will be.
Meanwhile, the financial impact of the crisis will be reflected in the introduction of a new cost cap and restrictions on technical developments, with the ripple effects reshaping both the medium and long-term future of the sport.
While the off-track issues have been to the fore, there is still plenty of intrigue in what could happen on the circuit, headlined by British star Lewis Hamilton's quest for a record-equalling seventh championship.
Here are the key issues to consider ahead of the 2020 season.
The calendar: eight races confirmed – so far
At the time of writing, F1 bosses have confirmed an eight-race schedule using six European circuits. It comprises double-headers in Austria in July and at Silverstone in August, plus races in Spain, Hungary, Belgium and Italy. Fans will not initially be permitted at events, although F1 bosses are hoping they might be allowed to return later this season.
The back-to-back races in Austria and Silverstone will each be held one week apart. The second Austrian event will be labelled the Styrian Grand Prix (after the region of Austria the Red Bull Ring is in), while the second race at Silverstone will be the Formula 1 70th Anniversary Grand Prix – a nod to the Northamptonshire track hosting the first championship race back in 1950.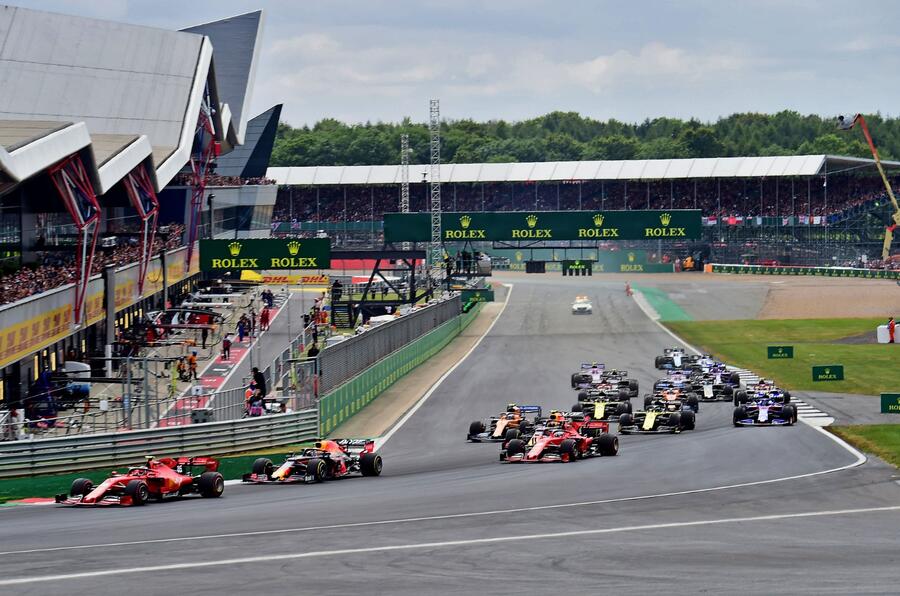 While those events are set – and effectively constitute the minimum needed for the 2020 season to be classed as a valid championship – plans for what happens after Italy on 6 September are far more fluid, with organisers aiming to release a full schedule shortly.
F1 bosses have insisted they are working towards a 15- to 18-race calendar, but reaching that target depends on the impact of Covid-19 in various countries and regions, and contractual and logistical considerations for the various circuits.
Several events have already been cancelled: Azerbaijan, Singapore and Japan have all dropped off the calendar for various logistical reasons. The Monaco GP, which had been due to run earlier this year, won't be rescheduled, marking the first time since 1954 that it won't be a part of the championship. Races in Brazil and Texas in the US are in question, given the coronavirus situation in those countries.
With those events dropping out, extra European races are under consideration, with Mugello and Imola in Italy, Hockenheim in Germany and Portimao in Portugal all being considered. Meanwhile, China, Bahrain and Russia could each hold double-header races. 
The ultimate goal is to finish in Abu Dhabi in December after 15-18 races. But even once a calendar is announced, the uncertainty – and the possibility of events being cancelled if there are regional Covid-19 flare-ups – will likely have an effect on the title battle. The drivers will feel pressure to rack up as many points as possible early on and might not be able to think quite so long term.
The race format: no radical rule rethink
The uncertainty over the season seemed to offer an opportunity to experiment with new rules and formats. But while there may be some tweaks, don't expect any major innovations when the racing gets under way: Mercedes has already vetoed a proposal to use reverse grids for the second events in the double-header races.
Championships such as IndyCar, NASCAR and Australian Supercars have tried concepts such as shorter races, limited tyres, no practice and partially reversed grids. But F1 will stick with a largely familiar format – for now, at least. It is possible some experimentation could be introduced later this year, and more change is coming in the future.
While the events will essentially run as before, things will be radically different for those who work in F1. Team personnel will be restricted and the paddock split into zones to keep team staff separate. There will be regular testing for the coronavirus and team members could be required to wear masks as part of extensive safety plans.
The audience: no spectators, new tweaks for TV viewers
Initially, at least, spectators won't be allowed into circuits. While empty grandstands won't look quite as strange as they do in football stadiums, it will remove a huge part of the atmosphere – and be particularly noticeable before and after the races.
Nascar resumed its season at empty venues in May, with veteran driver Clint Bowyer noting that "you get that empty feeling. Even out there [on track], you get that vibe." Former champion Kevin Harvick has also vowed not to take part in any post-race celebrations after wins until fans are allowed back in the track in large numbers.
Without fans, expect a reduced pre-race ceremony and a vastly different post-race effect. With social-distancing rules, F1 bosses say the trophy presentation and champagne spraying will be replaced by drivers collecting trophies placed next to their cars.
The races will look quite different, too. F1 will introduce a host of new real-time data graphics including 'car performance scores' and cornering comparisons. Meanwhile, the lack of fans at the start of the season could create new camera opportunities: for example, Nascar has used drones flying low over empty grandstands to create new camera angles.
The racing: Hamilton's shot at seven
So what can we expect to see when the racing actually starts? Well, things could well start out quite messily. The first race of any season often features a number of incidents with drivers out of practice after the off-season. This year, the drivers have had an extra break of nearly four months, and minimal test outings to readjust to the challenge of driving a 200mph-plus F1 car. Turn one, lap one of Sunday's Austrian Grand Prix could be 'interesting'…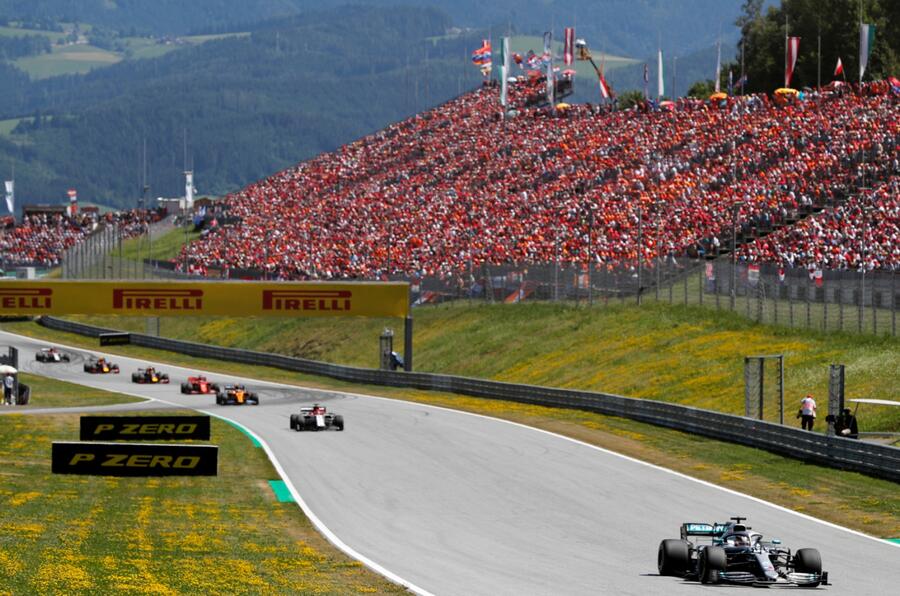 When the rust wears off, the title favourites will be Hamilton and the Mercedes-AMG team, who will sport a new look this year as part of a pledge to improve diversity (below). The German firm has dominated the sport since 2014, and the British star has the extra motivation of the chance to match Michael Schumacher's record of seven titles.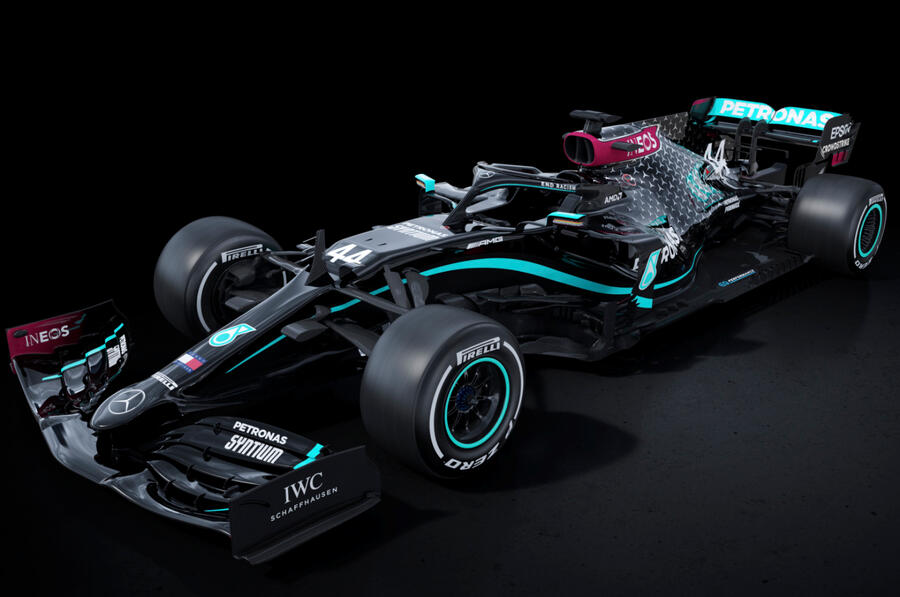 Hamilton's main rival could be Charles Leclerc, who outshone champion team-mate Sebastian Vettel in his first season racing for Ferrari last year. The Italian team has pinned its future on Leclerc and, with Vettel departing at the end of the year, is likely to put its full emphasis on the Monaco driver's title push.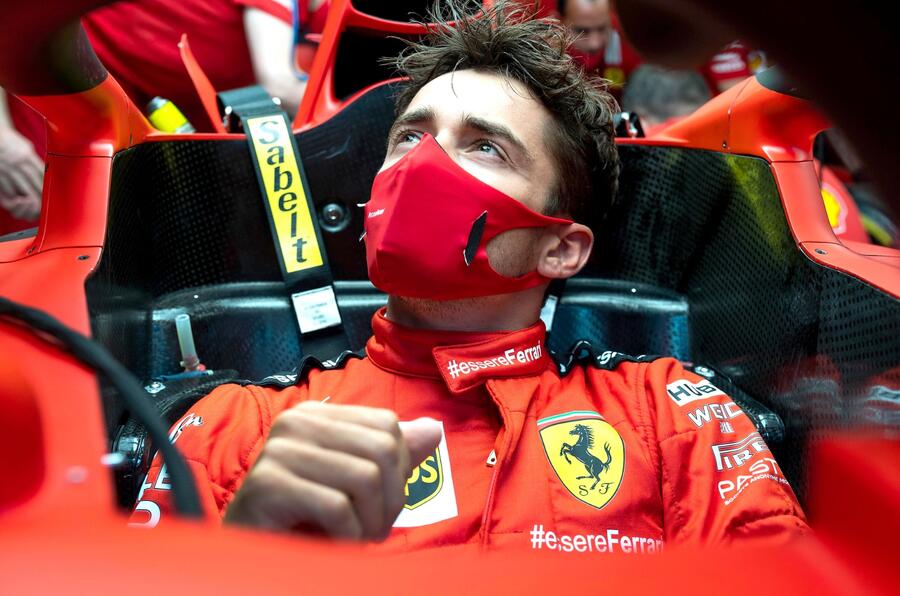 Red Bull's Max Verstappen will also be one to watch, especially with the Honda engine continuing to make strong progress. The squad had the fastest car at the Red Bull Ring last year, so Verstappen could pile pressure on his rivals with two strong results in the coming weeks.
McLaren will also want to show it can continue the momentum it had last year, with Lando Norris and Ferrari-bound Carlos Sainz set to continue pushing each other. Renault had a tough season in 2019, and for the firm's long-term future in the sport, it needs to show strong form. 
The future: cost cuts key for the future
The fallout of the pandemic will be felt in F1 beyond this season. Its huge financial impact has prompted the teams to finally accept a new cost cap, which starts at $145 million in 2021 and gets progressively tighter in subsequent years. 
Meanwhile much-mooted new car regulations, designed to increase the spectacle by boosting overtaking, have been delayed until 2022 for cost reasons, with development for next year largely frozen. The hope is that the combination of new rules and tighter spending limits will close the field up and stop the top teams from dominating.
READ MORE
Mercedes-AMG reveals all-black livery for 2020 as part of diversity pledge
F1 2020: all the new cars revealed
Source: Car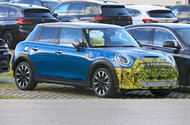 Camouflaged prototype of five-door hatch drops hints of subtly reworked styling and a new PHEV version to rival the VW Golf GTE
Fresh from launching its landmark first EV, Mini looks to be expanding its electrified line-up with a potential plug-in variant of its Cooper S five-door hatchback.
The hatch is due a substantial facelift before 2023 – having only been subtly updated once in its seven-year lifespan – to bring it into line with newer rivals including the Audi A1, Ford Fiesta and Renault Clio. A prototype spotted by our photographers looks to be hiding only small styling tweaks beneath its front and rear camouflage wrap, but more interesting are clues that this is a plug-in hybrid.
The 'E-FZG' sticker in the front windscreen means the mule's powertrain is composed of both combustion and electric elements, and given Mini has yet to introduce hybrid or mild-hybrid options to its line-up, it's likely to be a variation of the larger Countryman Cooper S E All4's plug-in powerplant. No charging socket is visible, but the Countryman's is on the opposite side of the car to the fuel filler cap. 
Such a move would make sense, given the company's gradual transition to a maker of pure EVs, and would secure Mini an early spot in the burgeoning plug-in family hatchback market, occupied by models including the VW Golf GTE, Hyundai Ioniq PHEV and Mercedes-Benz A250e. 
It's not yet known whether the Cooper S would be offered solely as a hybrid. Earlier this year, Autocar reported that BMW had delayed development of the next-gen Mini Hatch, both for reasons related to the cost of upgrading its Oxford factory, and because of uncertainty surrounding Britain's relationship with the EU. 
The model is set to move from its UKL1 underpinnings – new in 2014 – to a new platform, likely BMW's front-driven FAAR architecture or an entirely new platform developed in partnership with Chinese auto giant Great Wall. The FAAR architecture already underpins a plug-in variant of BMW's X1 SUV, but Mini's Countryman PHEV sits atop a four-wheel-drive platform. 
If it does follow in the footsteps of its larger sibling, the Cooper S PHEV can be expected to take its power from a turbocharged 1.5-litre three-cylinder petrol engine delivering 134bhp and 162lb ft at a low 1250rpm, with a brushless electric motor serving up 87bhp and 122lb ft. It's likely to improve on the Countryman's 26-mile electric-only range, but will weigh substantially more than the current car, so performance figures will likely be affected.
Elsewhere, expect updates to be in line with those of the recently refreshed Countryman. Design tweaks will be minimal, but the hatch is likely to receive the Mini Electric's digital instrument display, an optional 8.8in touchscreen and a raft of new personalisation options. 
Read more
2020 Mini Countryman gains cleaner engines and design tweaks​
Source: Car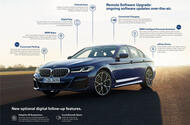 BMW's decision to let buyers 'activate' certain car features by paying a monthly fee merits debate but isn't all that startling
In BMW's announcement of a wide-reaching new connected car software rollout yesterday, a small nugget of information became a big talking point: the brand will now use a subscription-based scheme for car options.
Essentially, what this means is that your BMW will now be sold with optional software and hardware already installed, but not switched on. Users can then log on to the ConnectedDrive Store and 'activate' specific features, such as high beam assist and active cruise control, for a flat fee or a monthly subscription. 
High beam assist is a one-off £160 add-on, for example, while you can now trial various infotainment-based online services for £1 for the first month. But more hardware-based features, such as adaptive suspension and even heated seats, are set to move to this payment approach.  
Of course, this provoked a rather visceral reaction on social media, and I can understand why. There is already industry concern over the propensity for people to tie themselves into car finance deals they can't necessarily afford, and adding monthly payments for options would make this ever more acute. 
But maybe we should calm down a bit. Firstly, this isn't really new: Tesla confirmed earlier this year it would offer its Full Self Driving package as a subscription service to little uproar. And BMW has tried similar before, U-turning on its decision to charge Apple CarPlay users £85 a year for access after it was widely criticised. Maybe the same will happen here.
For purely software-based add-ons, the idea does make sense, though. We've known for years that many cars come with pre-installed wiring and features that essentially just require an ECU flash to activate them. It's often cheaper for manufacturers to simply install the wiring to every car rather than have different looms and production processes for each car going along the line. I can see the logic of, for example, paying to use active cruise just for a month if you have a big road trip coming up, too. 
BMW says this makes sense because the take-up for features such as active cruise isn't all that high. Fair enough, but there are many hurdles it will have to jump before this can become a more widespread reality. 
For example, is BMW really going to install a heavy, complex seat heating system in every car – even ones in warm climates where they're unlikely to have much subscription take-up – in the vague hope that they recoup the cost somewhere down the line? It also seems open to abuse: software hackers would be straight on the case working out how to bypass the charges. 
I'm as wary of a fully connected future as many of our readers are, so this area deserves all the debate it's attracting. Let us know what you think in the comments. 
READ MORE:
BMW connected cars set for major software upgrade
First drive: 2020 BMW M3 prototype
Car makers want your data: here's what you get by giving it to them
Source: Car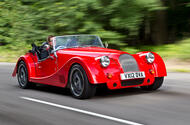 Did retro looks, a 'modern' chassis and a BMW V8 add up to the perfect Morgan?
2012 saw Morgan's latest and greatest enter the Autocar road test gauntlet. Here's how it performed: 
The Morgan Plus 8 was Britain's fastest-accelerating production car for a time during the 1960s.
In Morgan's modern era, however, in which traditional roadsters are built alongside aluminium-chassis Aero models and the 3-Wheeler, Morgan's grunty old V8 model has been missed.
The Plus 8 is bigger than a traditional Morgan roadster. It uses the same BMW-sourced V8 as the Aero coupé and Supersport, as well as the bonded and riveted aluminium chassis that has marked out Morgan's Aero 8 and its progeny since 2001. Peak power from the 4.8-litre mill rises from 367bhp to 390bhp with our test car's optional sports exhaust.
Another interesting claim made by Morgan is that the Plus 8 is the lightest V8-powered production car to meet EU safety standards. It claims 1100kg for the car empty of fluids, whereas our test car weighed 1230kg in running order.
Sifting your way through the Plus 8's several keys during the entry and start-up routine is a little bit confusing, but at least clambering in with the roof up is not the chore that it is in a Caterham. The driving position is still snug, but of greater disappointment to us were some elements of cabin fit and finish. Some electrical wires had been left loose behind the dashboard, for example.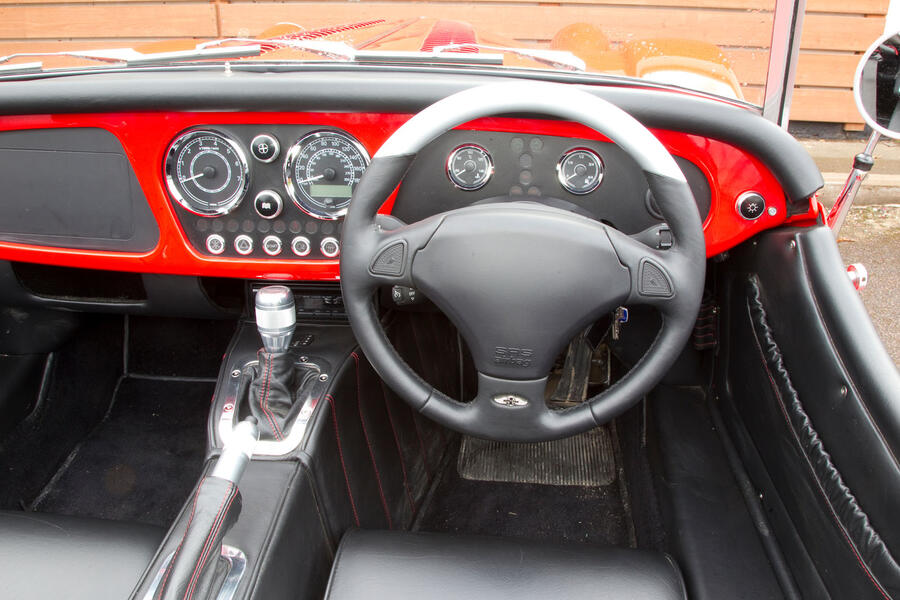 The V8 offers character at any revs. Step-off is brisk, with a little more creep built into the automatic gearbox than feels totally intuitive. Still, there's much to recommend the powertrain. That it automatically upshifts at the redline is a touch annoying, as is the way it slightly mismatches engine speed on downshifts, but it shifts fairly quickly and mooches around in 'D' agreeably.
There is as much outright speed available as you're likely to want, with good accessible torque. Although the modulation of the brake bite point can be tricky, the car brakes quite well in dry conditions; less well, it must be said, in the wet.
Aero-series Morgans have disappointed us with their non-linear steering response before, and this one follows a related theme. The car's ride is fidgety on poor surfaces and reactive over bigger inputs. The car tracks straight on the flat but it's easily kicked off line by ruts and camber. There is inherent balance and fluidity to the car's handling on a smooth track, but both are darned hard qualities to unearth.
Verdict: Three stars
If the Plus 8 didn't overcome your objectivity so well, three stars would seem generous. It doesn't ride and doesn't steer and is generally not all the car it really ought to be. It retains the disarming charm to woo with its looks, noise and pace, but its dynamic failings remain hard to forgive for the outlay.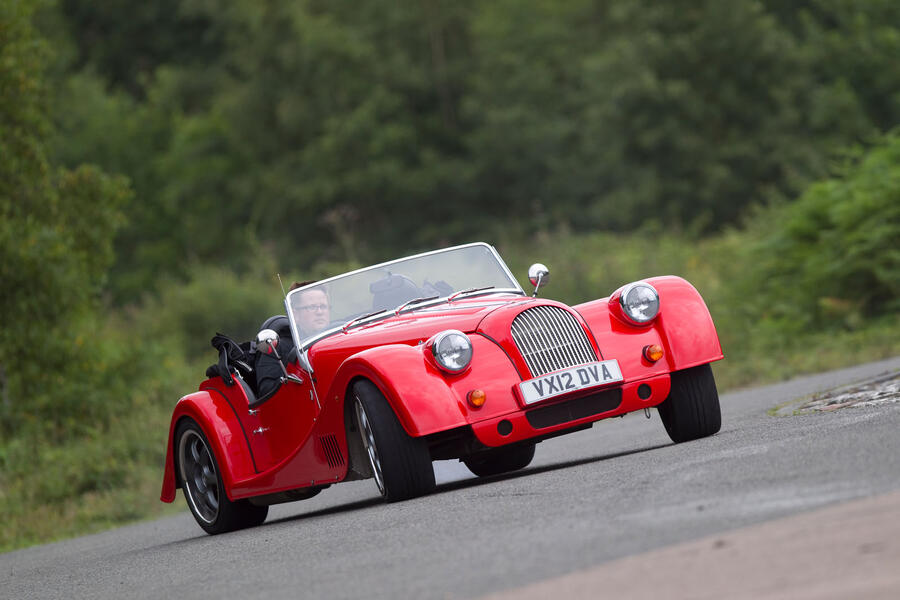 We were mindful of the "aero incident" – Matt Saunders
The Autocar road test team had some doubts about putting a Morgan Plus 8 through a full road test. We'd tried one on an Aero Coupé in 2011, when mechanical failure prevented it from completing our usual battery of MIRA proving ground tests.
Halfway around a lap of our dry handling track, the Aero had simply died. I remember well Matt Prior's remarkable calm (he'd been driving at the time) when he peered under the cantilevered bonnet and reported that the engine had parted company with one of its mountings, which had in turn caused most of the ancillary systems to fail instantly – and could have meant much worse than a slow, undignified stop for the pair of us.
The Plus 8 did at least complete our day at MIRA, although the lap times it set show pretty plainly where its limitations as an £80,000 sports car lay.
The test highlight? Former road tester Nic Cackett's summary of the car's aftermarket stereo, which "would regard your smartphone with the same stony-faced mystification with which a de Havilland Mosquito might contemplate a Hellfire missile."
A likeable car, but not as good as it ought to have been.
READ MORE
Morgan Plus Six is marque's first all-new model in 19 years
Morgan styling could be modernised, says design boss
New Morgan Plus Four arrives with BMW power, new chassis
Source: Car