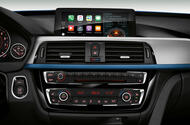 BMW to make software standard on most models for the lifetime of the car, rather than charge customers after the first 12 months
BMW is set to announce today that it has reversed its controversial decision to charge Apple CarPlay users £85 per year.
Launched in 2018 with the brand's latest '7.0' operating system, customers received a year's free subscription to the service, which lets users synchronise their iPhone with the car's infotainment system. After 12 months, owners were asked if they wanted to let the subscription lapse or pay £85 for another year's access.
Now, a BMW spokesperson claims, the system will be free for the lifetime of the car on all models operating the latest infotainment system. Models that aren't, such as the i3, i8 and runout examples of the 2 Series and 4 Series, will need to pay £235 for a lifetime subscription – a £60 discount on before.
Customers who've already paid for a year's subscription in models now not affected will be offered free unlimited subscription instead, it's claimed.
Apple claims it doesn't charge car manufacturers a fee to use CarPlay, but costs are incurred in integrating it with the car's screen. Most manufacturers factor this into the list or lease price of the model, but BMW was the first to decide to pass that cost onto the customer and give them a choice.
READ MORE
Analysis: Why everyone could have to pay for Apple CarPlay in the future
New BMW i4: Tesla Model 3 rival to produce 523bhp
BMW design boss defends radical styling direction
Source: Car
Bentley CEO Adrian Hallmark
Crewe-based luxury car maker beats BMW to top spot
Bentley has been voted as Britain's most admired car company, as well as winning an award for the quality of its products, at an awards ceremony organised by Management Today.
Established in 1990, the Britain's Most Admired Companies competition is unique in that the winners are voted by 217 business leaders, including competing companies in each sector.
Bentley was the top car maker in the automotive sector and came 13th in the overall list, based on an extensive study of 250 leading British companies across 25 sectors.
BMW came 14th and Toyota was placed in 20th position. That placed all three ahead of firms such as GlaxoSmithKline, Sky and Tesco. The first-placed company was Greggs.
Bentley CEO Adrian Hallmark, who joined the firm in 2018 from Jaguar Land Rover, has turned Bentley around from loss-making last year to £65m profit in the first three quarters of this year.
He said: "Bentley is already the most sought-after luxury car brand in the world, so we are delighted to receive further, independent recognition of our achievements, especially in the company's centenary year."
Bentley has launched its new Flying Spur and Bentayga Hybrid this year, and is tipped to reveal an ultra-exclusive Mulliner open-top model in the coming months, priced at £1.5m.
READ MORE
Bentley plots £1.5m ultra-exclusive open-top sports tourer
Bentley at 100: its greatest cars
Bentley unveils one-off Continental GT art car
Source: Car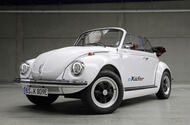 Beetle specialist is saved from closure by Volkswagen-backed EV conversion firm
German classic car electrification specialist eClassics has chosen a struggling Kensington garage as its first UK outlet, saving it from closure in the wake of the Grenfell disaster. 
Earlier this year, eClassics worked with Volkswagen to produce an electric version of the original Type 1 Beetle, using the motor, battery and gearbox from the e-Up city car. A deal with the manufacturer allowed eClassics to put the model into limited production using genuine parts, and it's now on sale in Germany with a starting price of €99,000 (£84,000). 
Jack's Garage – located close to the 24-storey apartment block where 72 residents died in a fire two years ago – will be the first business in the UK to electrify classic Volkswagens using genuine manufacturer-supplied parts. 
The classic Volkswagen specialist has suffered in the wake of the tragedy; owner of 12 years Joseph Salama told Sky News: "The first year after the fire was diabolical to say the least. In the first few weeks, the roads were closed, clients couldn't get in, we weren't getting paid and suppliers couldn't deliver parts. Effectively, our production [and] our restoration ceased overnight."
Turnover was down £100,000 year-on-year over the course of the next six months, so Salama was forced to lay off half his workforce. He attributes the extended decline to the continued presence of the burnt-out tower nearby, which customers preferred to avoid. 
The new deal with eClassics is expected to improve the garage's future viability and expand its customer base. "I've already had enquiries from America, Europe and the UK," Salama said. 
Initially, Jack's Garage will offer the conversion package used to create the e-Käfer demonstration car earlier this year. There are plans to bring electric versions of the Volkswagen Type 2 van and Beetle-derived Porsche 356 to market as well.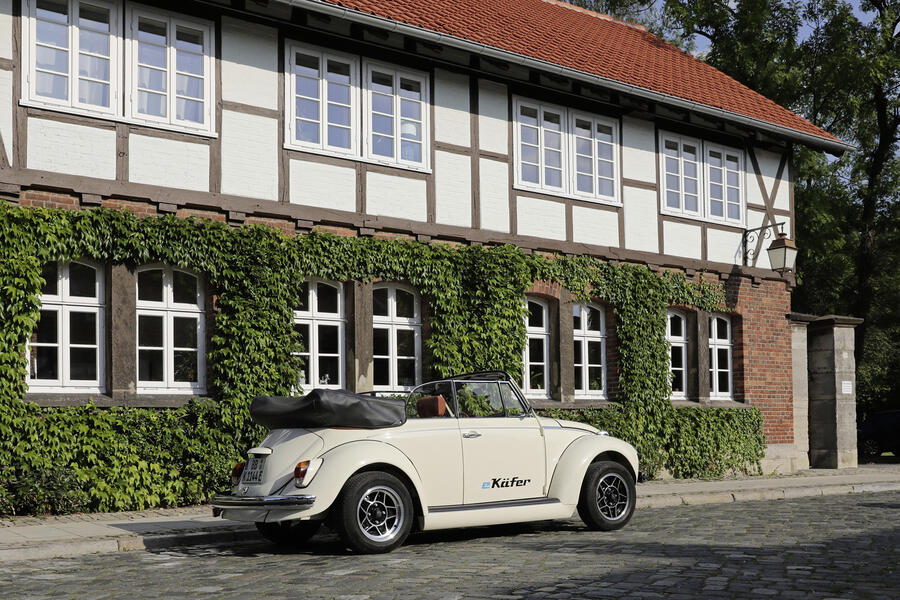 UK prices for the electric Beetle aren't yet confirmed, but eClassics sales director Gianfranco Pizzuto told Sky News that "the estimated cost of transforming an old VW Beetle is £40,000, and it could take some time before that cost is brought down". 
Jack's Garage joins a number of UK businesses already electrifying classic cars. For example, Swindon Powertrain in Wiltshire offers an electric variant of the Mini for £79,000, while Silverstone-based Lunaz carries out the conversion on rarer classic models, such as the Jaguar XK120 and Rolls-Royce Ghost, with prices starting at £350,000. 
Read more
Volkswagen creates electric conversion kit for Beetle​
Westfield and Chesil to launch pioneering electric kit car​
Silverstone start-up Lunaz to electrify British classic car​s
Source: Car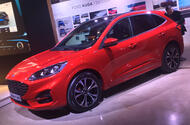 Family SUV will cost from £23,995; it's available to order now, with first deliveries due early next year
Ford has released UK-specific pricing and trim level details for the new, third-generation Kuga SUV. It's priced from £23,995, with priority deliveries of the high-spec First Edition models early next year.
The base price gets you in a Zetec model powered by a 118bhp 1.5-litre Ecoboost turbo petrol engine. The other trims are Titanium (from £27,245), ST-Line (from £29,345), ST-Line X (from £30,645) and Vignale (from £31,945).
All Kugas come as standard with the Ford Pass Connect embedded modem, wireless smartphone charging and "advanced driver assistance and safety features". First Edition variants of Titanium and ST-Line models bring a Bang & Olufsen sound system and the Driver's Assistance Pack.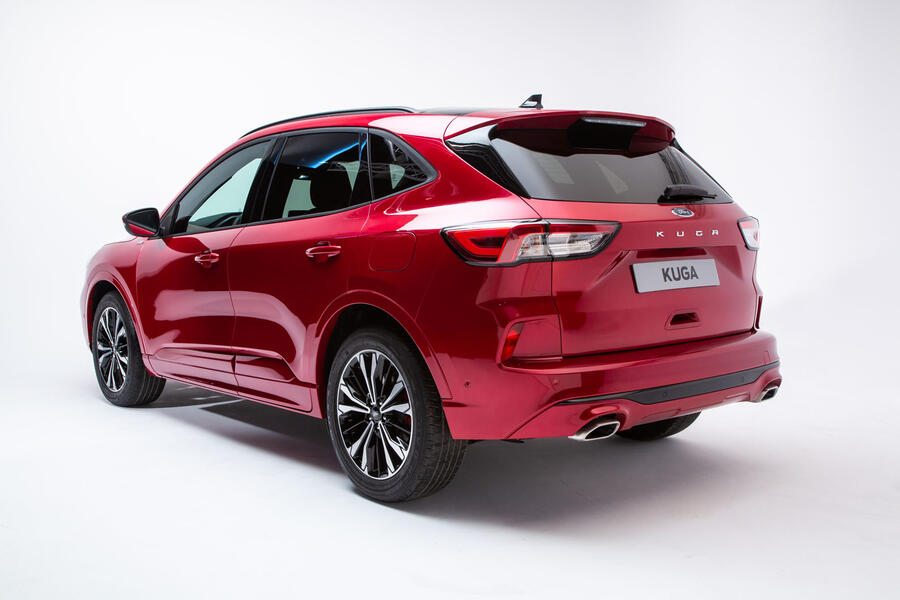 Further engine options include a 148bhp 1.5-litre turbo petrol and 1.5-litre and 2.0-litre diesels, the latter of which is also available in 187bhp form or 148bhp form with mild hybrid tech. 
A new plug-in hybrid option is also available from £33,095 in Titanium trim – the same price as the higher-powered 2.0-litre diesel. 
The Kuga has been redesigned from the ground up in a bid to attract more buyers in the still-booming family SUV sector, and the new model will be offered with petrol, diesel, mild hybrid, hybrid and plug-in hybrid powertrains.
As Ford ramps up its European business restructuring, SUVs will play a crucial role. "One in three sales across Europe are SUVs, and for us it's one in five. We want to change that," Jorg Beyer, managing director of product development, told Autocar. 
The hybrid line-up in particular is expected to be key to attracting new customers.  Ford has beaten many of its rivals to market with its plug-in hybrid option, which mates a 2.5-litre Atkinson cycle petrol engine with an electric motor and 10.3kWh battery to deliver 222bhp. The model can travel up to 34 miles on electricity alone, giving it an official economy figure of 201mpg on the WLTP cycle in PHEV operating mode (or 43.5mpg WLTP with no charge in the battery). Official CO2 emissions are just 29g/km. 
Buyers will also able to choose a regular hybrid set-up, akin to that of the Toyota Prius, linking the 2.5-litre petrol engine to an electric motor and smaller battery to deliver 50.4mpg and 130g/km. A 48-volt mild hybrid setup is mated to a 148bhp 2.0-litre diesel engine to offer 56.5mpg and 132g/km. Conventional 1.5-litre petrol and 2.0-litre diesel variants are also available, mated to either a six-speed manual or eight-speed automatic gearbox. Front and four-wheel drive are both available. 
Also striking is the new, more sophisticated and less boxy look of the third-generation Nissan Qashqai, Kia Sportage and Hyundai Tucson rival. The styling moves Ford's design language another step on from the more contoured lines of the latest Fiesta and Focus. The interior also follows those cars, delivering an uncluttered, sweeping look despite the raft of technological functions that are offered, the majority of which are controlled through the central touchscreen.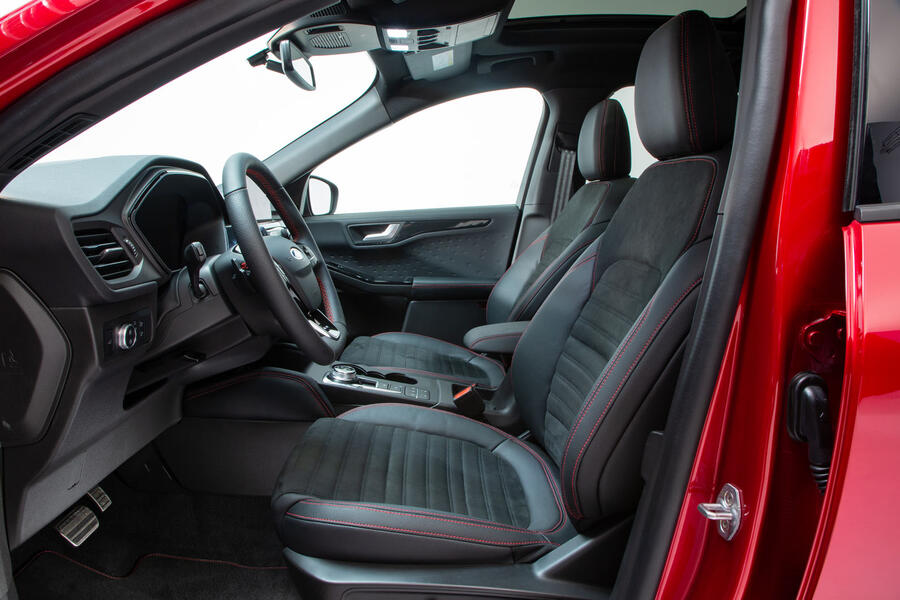 The Kuga sits on the same C2 platform as the new Focus, being longer, wider and having a larger wheelbase – and therefore improved stability and dynamics – than the car it replaces. The platform is also said to be 10% torsionally stiffer than the outgoing car's, as well as supporting the basis for a more aerodynamic design and allowing weight savings of up to 90kg over today's model. 
In particular, the new Kuga is said to deliver more interior room than before, including what Ford says is class-leading space for rear-seat passengers thnks to an 89mm length increase. In the front, occupants get 43mm more shoulder room and 57mm more hip room than in the current model, while in the rear there is a 20mm increase in shoulder room and 36mm more hip room, while the seats, split 70:30, slide fore and aft as standard.
This increased rear accommodation has been achieved in part by setting the dashboard closer to the engine bay bulkhead and positioned more upright than before, allowing front seat passengers to be seated farther forward. 
Despite sporting a dramatic, sloping roofline and an overall height that is lower by 20mm than that of the outgoing car, the new Kuga also offers 13mm more head room in the front and 35mm in the rear, thanks to clever interior packaging.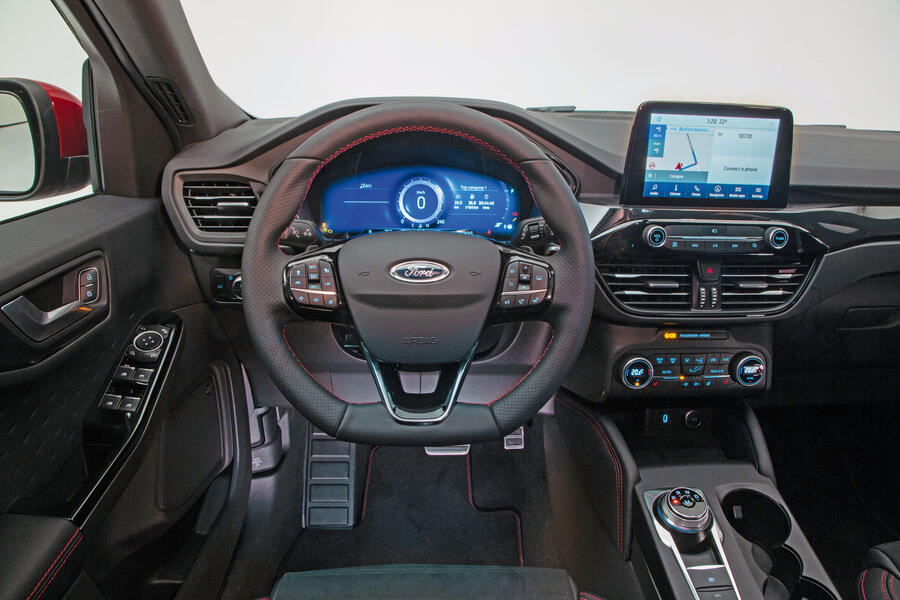 New technology for the Kuga includes Ford Pass Connect, which can provide wi-fi connectivity for up to 10 devices, a head-up display, wireless charging for a phone, a system that automatically brakes the car if it drives forwards or backwards into crossing traffic and a self-parking system that can parallel park or drive into a space perpendicular to the car at the push of a button. A hands-free boot-opening system, which is operated by waving your foot under the rear bumper, is also available. 
A radar and camera-guided system that detects slower-moving and stationary vehicles, and which will automatically steer around them to avoid a collision if necessary, is also available, as are lane-keeping assistance, wide-angle cameras to aid front and rear visibility and Wrong Way Alert, which combines camera-based sensors and satnav technology to warn if the car is being driven the wrong way down a road. 
Q&A with George Saridakis, Ford exterior and design chief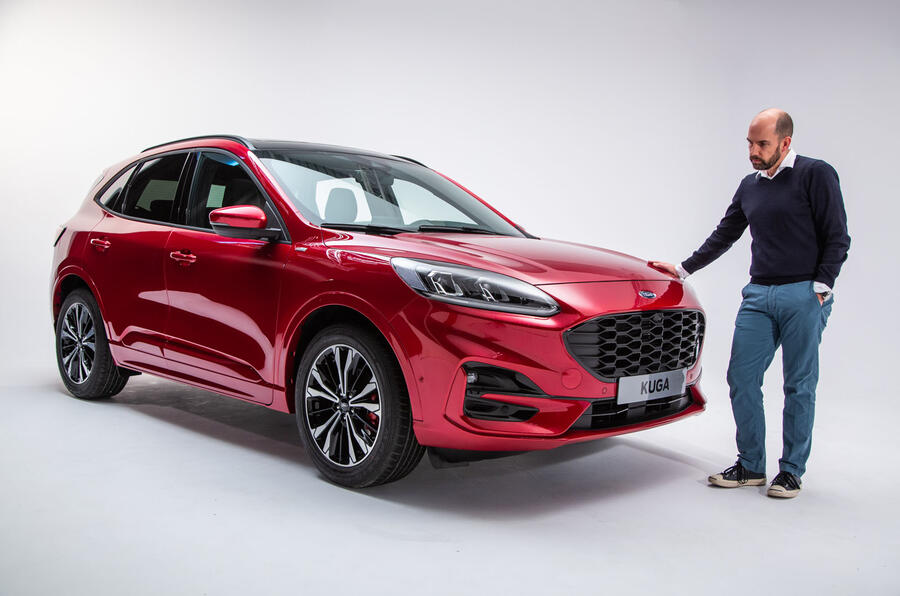 Where do you start with a total redesign such as this? 
"It started three years ago, led by the US design studio. We came in 18 months later, with a focus on the ST-Line and Vignale models. There are challenges to designing a global car; different markets often want different things. We ask potential customers what they want early on. There were clear themes: they wanted a larger, more practical car that allowed them to stand out. If they just wanted space they'd buy a van." 
The exterior design is quite a departure from what's gone before. 
"It is more flowing and more sensual, we believe. It's not noisy or polarising; there's a sophistication to it that we started using on the Fiesta and then Focus, and which we have dialled up again here. Although it's tagged an SUV, there's a growing sense that people buying these cars are not after a utility vehicle – they want something that looks desirable." 
The interior is also markedly less cluttered than in previous-generation Fords. 
"There's a science to it – you can measure where people's eyes go when they climb in a car and then ascertain if they are drawn to something because it is a distraction or because they like it. "In this case the designer's adage that less is more holds true. We've not just put everything in the touchscreen, either: we recognise that buttons can do some jobs much more intuitively." 
You've styled an ST-Line car – is a full ST model a possibility in future? 
"It could conceivably be done, but there are no plans. Performance SUVs aren't uncommon now, so if I was asked to do it then there's a very clear direction from other ST models that we could follow."
Read more
Ford to electrify European range​
Ford Mach 1: Mustang-inspired EV teased in new image
Source: Car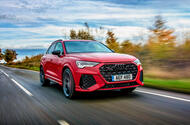 Audi's second-generation small performance SUV gets angrier looks and more power
The second generation RS Q3 arrives in a crowded market – a far cry from the original car, which effectively kick-started the trend for performance compact SUVs when it arrived in 2013.It was the first time the then Audi Quattro GmbH had turned its attention to any kind of SUV, but now Audi Sport has a stable of the things. The SQ2 now acts as a high-riding alternative to the current crop of hot hatchbacks, freeing up the RS Q3 and its RS Q3 Sportback sibling to take on the Porsche Macan, BMW X3 M40i and forthcoming Mercedes-AMG GLA45.It's also a sign of the times that Audi expects the more traditional car to be the less popular model, with the RS Q3 Sportback predicted to make up 60% of UK sales.Beyond the Sportback's lower roofline, which saps rear headroom and eats into boot space (but only when you fold the rear seats), the two cars are effectively identical, sitting 10mm lower than a standard Q3 and riding on 20in alloy wheels (21s on Audi Sport Edition and Vorsprung models). Twin exhausts, now a staple of Audi's full-blooded RS models, also make an appearance – the first generation RS Q3 made do with one.Both Q3s share the same familiar five-pot turbo engine as the first-generation car, as well as the current TT RS, though the addition of a petrol particulate filter means it doesn't pop and bang quite as vigorously as it once did. Liberal use of aluminium has reduced weight by 26kg, and power has been tuned to 394bhp. Despite a 15kg weight penalty, the Q3 matches the Sportback to the same 155mph restricted top speed – a limit that can be optionally removed for an Autobahn-blasting 174mph. Quattro permanent all-wheel drive and a seven-speed automatic gearbox deliver 0-62mph in a hyper hatch-baiting 4.5 seconds.
Source: Car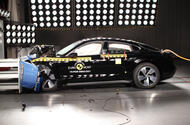 New Taycan and seven-seat Model X score highly in occupant and pedestrian safety categories
The new Porsche Taycan has scored five stars in the latest round of Euro NCAP crash tests, coming second only to the Tesla Model X in its category ratings.
The Taycan, tested in entry-level 4S guise and equipped with the Performance battery package, scored above 80% for both adult and child occupant safety, with Euro NCAP stating that "a similar level of protection would be provided to occupants of different sizes and to those sitting in different positions". 
The Tesla Model X, being tested for the first time since its UK launch in 2016, follows in the footsteps of the newer Model 3, which also achieved a five-star rating this year. Euro NCAP praised the electric SUV's autonomous emergency braking system, claiming that collisions were "avoided or mitigated in most cases". 
Also awarded five stars in NCAP's penultimate testing round of 2019 were the new Ford Kuga, Renault Captur, Audi Q7, Subaru Forester, Ford Mondeo and the 2020 Skoda Octavia, tested in estate form. 
The Volkswagen Sharan and its Seat Alhambra sibling achieved four stars, with the Sharan penalised for a poor performance in the 'side pole test', in which the left-hand rear door detached during the impact, presenting what safety and security experts Thatcham described as "a risk of occupant ejection".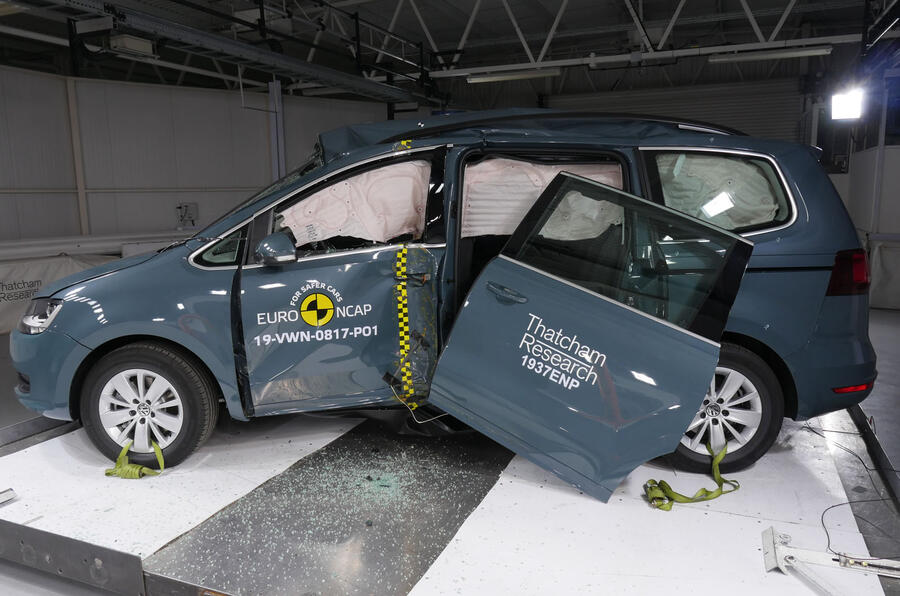 NCAP stated that, although the platform-sharing MPVs have been on sale in their current form since 2010, "the VW Group has done a fine job in keeping them up to date in terms of safety, with the addition of autonomous emergency braking and rear seatbelt load-limiters". 
Rounding off the latest round of results is the facelifted Jeep Renegade, which scored three stars, making it the only car to achieve fewer than four stars in 2019. The small SUV's low overall score is attributed largely to a 55% rating for its ability to protect vulnerable road users. Unlike the other models tested, autonomous emergency braking is not fitted as standard to the Renegade. 
Euro NCAP secretary general Michiel van Ratingen said: "Well done to Tesla and the other five-star performers for not only bringing best-in-class performance in testing but also for making safety systems accessible and standard across the European market.
"It is also good to see manufacturers – Ford and Volkswagen in this case –standardising AEB and keeping safety up-to-date even for older cars, to the benefit of their customers."
The next round of crash test results will be released on 18 December 2019. 
Read more
Mazda CX-30 claims record score in Euro NCAP safety test​
Are semi-autonomous systems making cars safer?​
Source: Car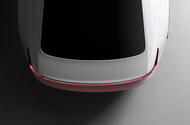 Tesla Model 3-rivalling electric saloon from Volvo's performance brand will be unveiled in full in the next few weeks
Polestar has released an image previewing the design of its upcoming electric four-door coupé ahead of its release in the second half of this year. 
The Tesla Model 3 rival will follow Volvo's performance brand's first model, the hybrid-powered Polestar 1, which will go on sale in Europe in summer 2019. 
Details are scarce, but the company refers to the model's body style as that of a four-door "fastback", and states that it will be the first vehicle to feature Google's new human-machine interface technology and the in-car version of Google Assistant. 
The company says the new model will "be sold in the Tesla Model 3 price range", suggesting a likely starting price of around £50,000. Customers will purchase the Polestar 2 on a subscription basis, set to take the form of "a slightly more premium version" of Volvo's own Care by Volvo scheme. 
The company says a full reveal will take place in the coming weeks, but claims the Polestar 2 will produce up to 400bhp and offer a claimed range of roughly 300 miles. 
Speaking to Autocar at the Goodwood Festival of Speed in 2018, Polestar COO Jonathan Goodman confirmed some details of the new model. 
Talking about the range of the entry-level model, he said: "That will represent the lower 'bookend' of our showroom range and, for now, it should give us as much access to the volume end of the EV market as we need." 
The Polestar 2 is understood to closely relate to Volvo's 40.2 concept shown early in 2017, alongside the 40.1 concept which has since been revealed in production form as the XC40 compact SUV.
Goodman also warned that any established manufacturer that launches an EV sub-brand built on alternative design over the next few years might be making a big mistake, given the pace at which the market for EVs is set to develop.
"The global electric car market was worth four million units in 2017," explained Goodman, "but it's quite widely expected to be worth 29m units by 2025. EV owners will come from all walks of life. So it's a mistake to assume that, because the cars are electric, you have to make them quirky or futuristic.
"Other brands may be doing that, but if we're looking at a market worth 30m cars within seven years, it isn't going to be niche, it's going to be mainstream. So you just design a great-looking car – not one with a big blue flash down the side."
In contrast to the cultish following that rival brand Tesla has attracted, Goodman also wants Polestar to have an inclusive attitude towards its customers."I think it's very dangerous for brands like ours to sit here and ask 'what's our type of customer?'", he went on.
"Electric cars will be just as appealing to young executives as they are to retirees. It's a new market, and purchase intentions will vary. So we've got to be a welcoming brand that's not geeky, cliquey or judgmental." 
Read more
Polestar 1 prototypes enter production
New electric cars 2019/2020: What's coming and when?​
Source: Car
"The lighter the car, the more demanding the CO2 regulation"
Ever-stricter CO2 regulations look set to kill off the affordable city car as we know it. We investigate how the small car's existence has come under threat
Your first and last car might not be the most catchy of advertising slogans, but it's undoubtedly true of the species known as 'sub-B', 'A-segment', or 'city cars' as they are dubbed by the EU. Under four metres in length (often nearer 3.5m), these are tiny but up-to-the-minute cars that are economical and cheap to run, with the most modern safety and emissions equipment.
They're bought mostly by people at each end of the age spectrum: young and old, none of them particularly wealthy. An A-segment car represents a sizeable part of their disposable income, but it means freedom to work, to socialise with family and friends, and is individual mobility in a way most wealthier folk take for granted.
They're popular, too, with A-segment sales representing a steady 8% of the annual European new car market of about 15 million. In Italy, such cars account for about 15% of the market.
But they're also in danger of extinction and the EU is being blamed for this, accused of gross anomalies in emissions and safety standards for new cars, as well as undemocratic and unrealistic voting by the European Parliament.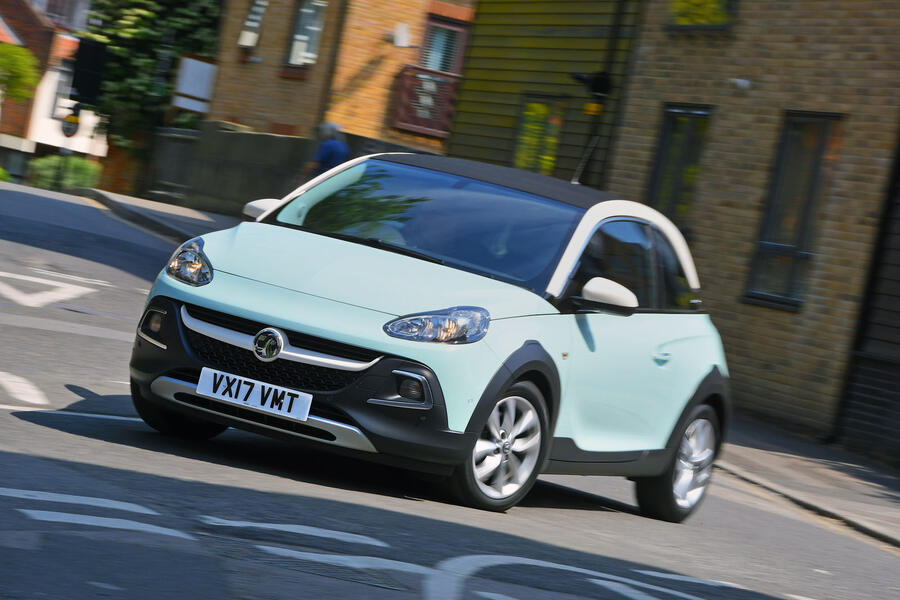 Leaders in the A-segment include: Fiat's Panda and 500; Volkswagen's Up and its badge-engineered spin-offs, the Skoda Citigo and Seat Mii; Ford's Fiesta-based Ka+; Toyota's Aygo and its spin-offs, the Peugeot 108 and Citroën C1; Renault's Twingo; and Vauxhall's Adam. With the exception of Toyota, not one of these car makers has expressed a firm commitment to replace their A-segment cars. Vauxhall withdrew its Adam from sale this year and most of these small cars have a bleak future.
"An A [A-segment car] is often the first car young people buy," said Olivier Murguet, Renault's sales and marketing head, "and they are still profitable from a global perspective. We sell 200,000 in Latin America and India, but we have to be very careful where we launch. Emerging markets are still profitable."
But not Europe, it appears. At the heart of this issue is the EU's new CO2 emissions requirements, which are not only the world's toughest but also fall unevenly heavily on A-segment cars.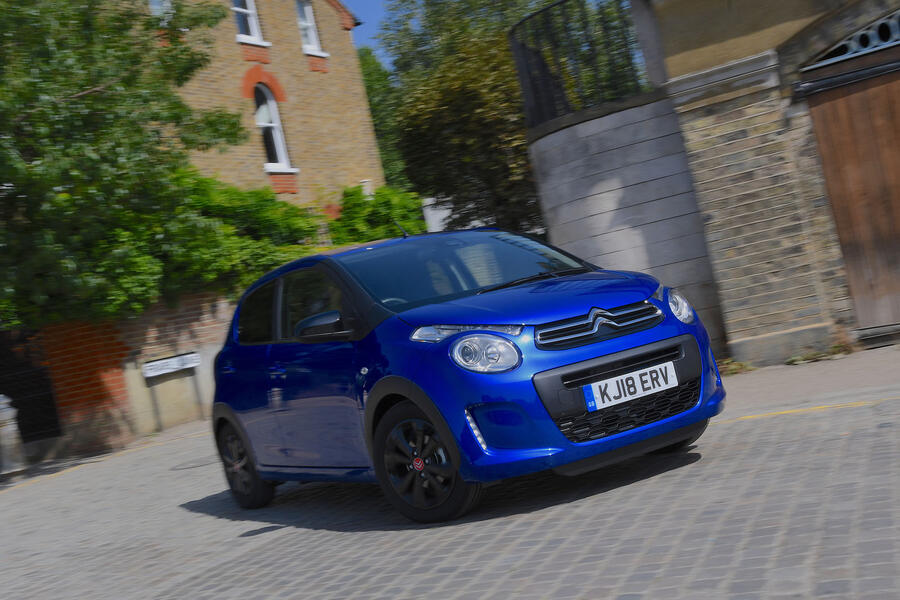 PSA boss Carlos Tavares was curt about the issue at the Geneva motor show in March: "The economics of small cars [is] simple," he said. "You need to look at the way the CO2 legislation structure is written: the lighter the car, the more demanding the CO2 regulation. So small cars are very demanding on CO2 and the only way is to get rid of the ICE [internal combustion engine] in them."
At the same show, Jürgen Stackmann, VW's sales and marketing boss, told Autocar: "If Europe is pursuing this legal target, there is no single business case for cars the size of the Up. They are too small for the new technology and the engine can't meet the CO2 targets. You'd need to sell an EV [like an ID] just to be able to sell a city car."
The death blow to these small cars comes in the form of two stages of mandated CO2 requirements coming down the pipeline. From next year, the EU will require average CO2 emissions of 95g/km from car makers with a few exceptions for 12 months, whereupon the average emissions of all newly registered cars will have to be below 95g/km. Fines for not meeting these standards are exorbitant: €95 (roughly £82) for each 1g/km over the limit for each car produced. European research specialist Jato Dynamics estimates that, based on 2018 CO2 emissions, industry fines could be as much as €34 billion (£29bn) in 2021, with VW, PSA, Renault, Fiat and Daimler predicted to be the worst affected.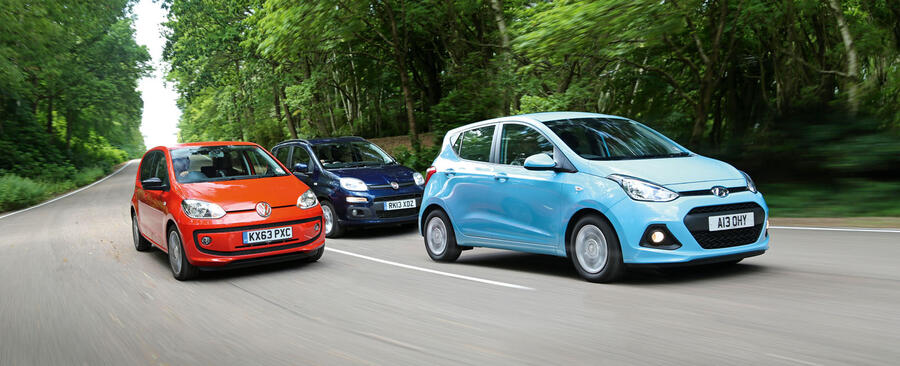 Tavares said PSA will not incur fines "but there will be consequences and the EU might not like them".
The second part of the CO2 sledgehammer was voted in by the European Parliament last year and ratified in April. This mandates that, by 2030, there will be a 37.5% cut in corporate average CO2 emissions from 2021's 95g/km limit, which effectively means an average CO2 figure of about 60g/km.
The level of these cuts surprised observers because they were much larger than those recommended by the European Automobile Manufacturers' Association (ACEA), and even those advised by the parliament's own technocrats and law framers, the European Commission. The targets will also be almost impossible to meet without radical and widespread adoption of battery-electric vehicles.
Small cars, small profits
The economics of making small cars was summed up in the 1970s by Henry Ford II when he saw his engineers' plans for the Ford Fiesta. "Small car, small profits," he is reported to have grumbled.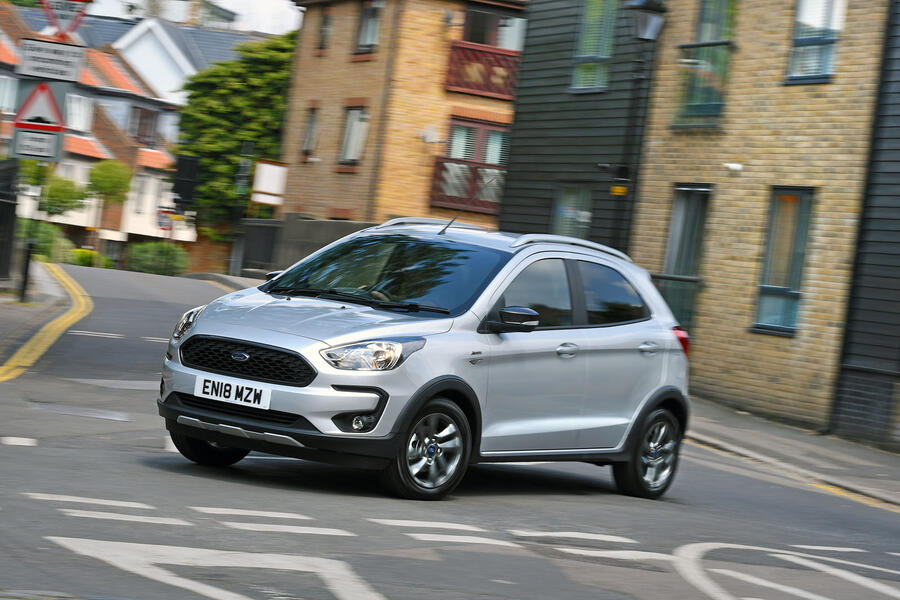 Nothing much has changed since then, as Seat boss Luca de Meo confirmed at Frankfurt. He said that even a large B-sector [supermini] car with a viable price is a tough call to develop and that electric versions of these cars are unlikely to make any money for their makers until battery packs have a cost parity with internal combustion engines, which is some way off.
"Zero CO2 is a target worth fighting for," he said, "but it's a huge stress for our company, and as for the €30,000 [£26,000] B-class cars at this show – pah!"
Battery-electric cars are the current darlings of a mass-media love affair with electric traction. Yet Tavares spelled out the problems. "On cars with such small price tags," he said, "the battery can be up to 70% of the cost of the car. So you are going to see a segment of cars [A-sector] disappear, because if you put a price on them to make them sustainable, that's a price that young people can't afford."
But how real are the fuel and CO2 savings going to be as a result of getting rid of A-segment cars? Small cars have much lower annual mileages than bigger models – typically around 8000 miles for a B-sector supermini and even less for an A-segment car – so they simply don't get used as much or use as much fuel as larger cars, which makes them inherently cleaner. And although the nominal CO2 contribution of an A-sector car might seem relatively high on paper, it's hard to believe that a 2.5-tonne plug-in hybrid SUV with its WLTP test emissions of less than 50g/km is half as polluting as a 900kg city car producing CO2 emissions of around 100g/km. Moreover, do we know whether the owners of these monster plug-in SUVs are actually plugging them in?
It doesn't seem fair, either, that the cost of the crash-impact safety, which has to be built into an A-sector car to enable its passengers to survive an impact with a large, heavy SUV, is carried by the A-segment car's buyer alone. In 2001, Bernd Pischetsrieder, then head of VW, wistfully pointed out that if you took the safety and environmental equipment out of a standard VW small family car and laid it out on a workshop floor, you'd be looking at the cost of a complete VW small family car in Brazil. Since then, his example will have become more extreme.
What's more, no one has yet explained how 1.2 million new A-sector car buyers a year being forced into purchasing bigger and more thirsty cars, or used cars without the most modern safety and emissions equipment, will benefit European CO2 emissions, air pollution or road safety.
The EU's new emissions legislation has put the economics of car making into a tumble dryer where profit is as much dependent on not paying fines as it is making profitable cars as efficiently as possible.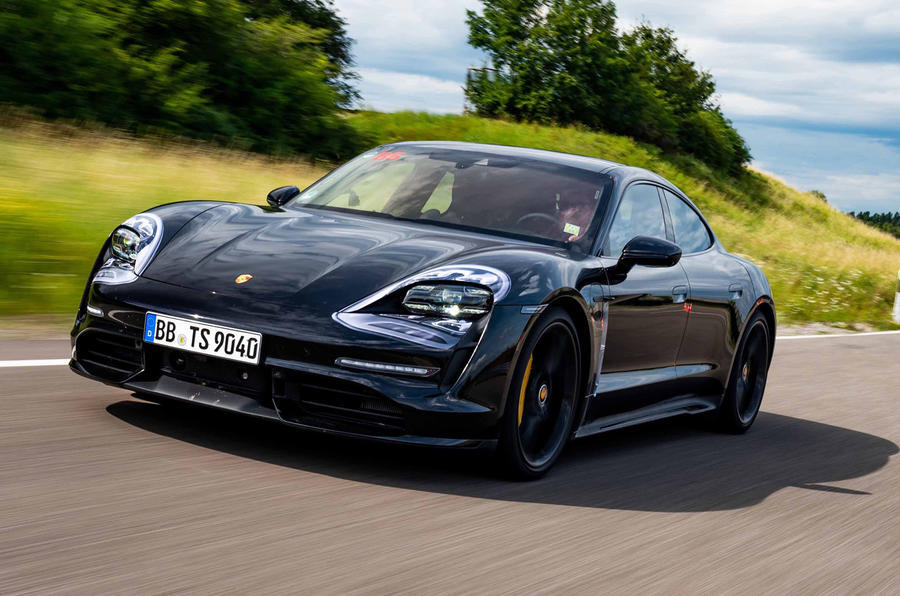 All the while, it seems car makers are free to carry any amount of penalty-free energy in a lithium ion battery car. Porsche's new Taycan, for example, like all battery-electric cars, has zero tailpipe emissions, but it isn't an environmental-free lunch and, using the latest UK energy consumption CO2 figures, the Turbo model's best-case 'well-to-wheel' greenhouse-gas emissions are 92g/km*. You might wonder also how it is that the buyer of such expensive battery-electric cars are subsidised by the government to the tune of £3500 against the purchase price, with additional generous tax benefits in running the car.
True environmental cost
It's inconvenient truths like this that, Tavares thinks, are examples of the "superficiality of thinking" around the issue of CO2 reduction at the level of European governments and the EU.
"The reality is," he said, "if you only look at tailpipe emissions and not the vehicle's life cycle, then you are never going to see the true cost to the environment. And there is no European agency at the moment which coordinates and counts these things."
What's more, Tavares has accused ministers of the European Parliament of environmental grandstanding.
"There have been extreme positions coming from countries which don't have an automobile industry," he said last year after the parliament's vote. "Where was the mandate?"
There were, however, equally split positions within member countries. Even in car-producing Germany, there was a desire for greater leniency on CO2 from the transport and economy ministries, while the environment and finance took tougher stances.
There are, of course, other consequences of Europe's extreme position on road transport CO2 emissions (which aren't matched by its requirements of the aviation, energy generation, building and manufacturing industries). These include the effects on Europe's 13 million car manufacturing jobs, as well as university funding, engineering training and research and development spending.
A recent ACEA report warned that effectively mandating battery-electric cars will lead to a 38% fall in parts sourced from European-based suppliers, with a knock-on effect on profitability, employment and high-skills training. There are also concerns about the advisability of passing production of a major part of the car's value to China and the Far East because there simply isn't the time to set up European battery-cell champions within the compulsory timetable.
But A-sector cars will be the first casualties…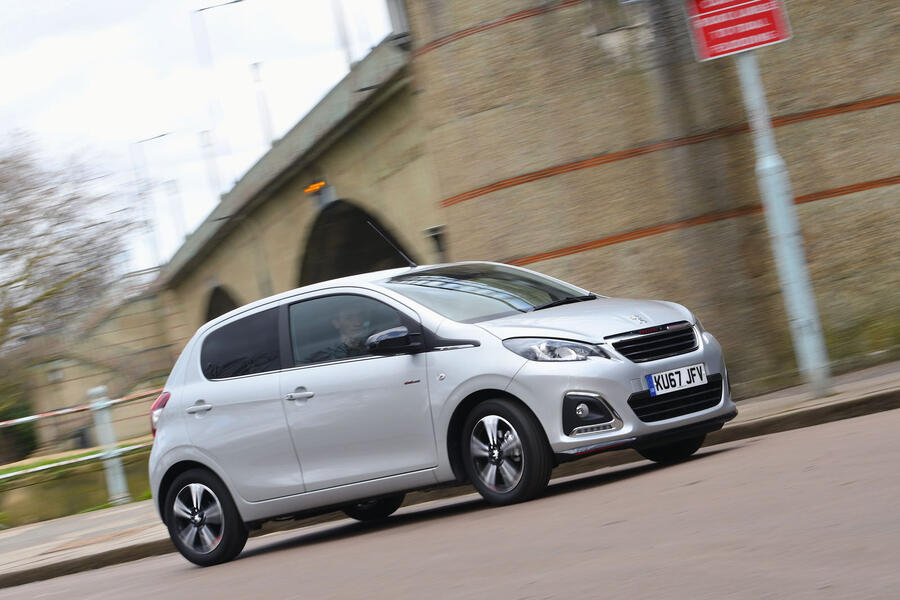 "The adoption of the legislation setting new CO2 emission standards for cars and vans is an important achievement," said Miguel Arias Cañete, commissioner for climate action and energy, in April. "We are putting the transport sector on the right pathway towards clean mobility, helping EU industry to modernise and strengthen its competitive position on the global stage."
On its own website, the EU states it "works for social equality… and tries to protect the weakest. It seeks to prevent social exclusion and discrimination."
Brushing aside Cañete's corporate boilerplate, I contacted a number of UK MEPs to see if they wanted to comment on the vote, the standards it has rushed in and their effect on the small A-segment cars and the individual transport choices available to their most vulnerable constituents in the most far-flung parts.
To date, I have not received a single reply.
"Ah yes," said Peugeot boss Jean-Philippe Imparato when I told him about this lack of response. "You vote on Sunday and you pay on Monday…"
Could kei cars be the answer?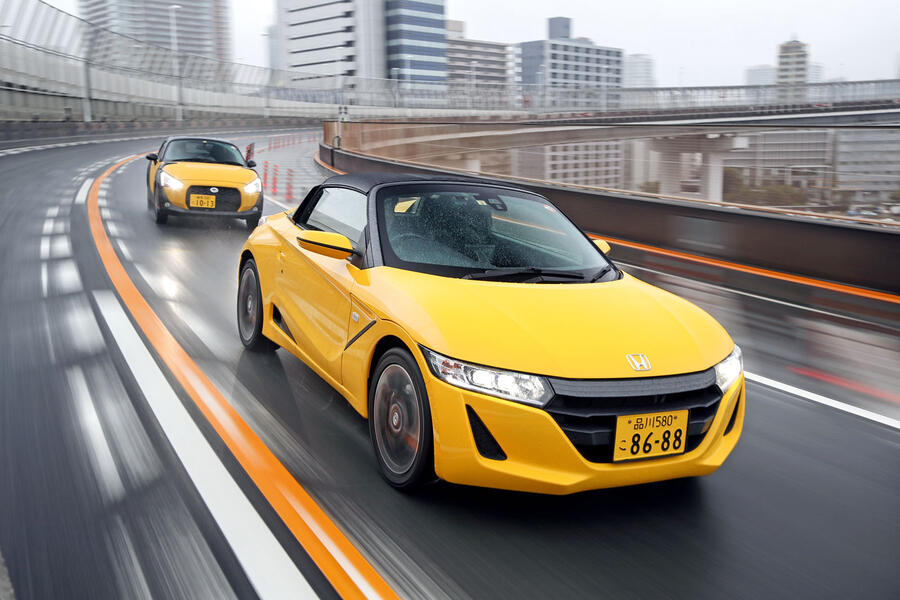 Celebrating their 70th anniversary this year, Japanese kei (light) cars were originally created in 1949 with the establishment of a set of maximum body-size and engine-capacity limits for a class of vehicle that would provide economical transport for individuals and businesses, get the country moving after World War II and encourage the establishment of a domestic car industry.
With their distinctive yellow numberplates, kei cars and commercial vehicles attract significant tax advantages. They are also exempt from the requirement to prove that you have a parking space before you can own a car, a precondition that still operates in many towns and cities outside Tokyo.
These Japanese 'people's cars' have proved incredibly popular: witness the fact that kei cars represented almost 36% of the 62 million cars on Japanese roads in 2017 and 33% of the almost 4.4 million new-car registrations.
Initially restricted to a maximum length of 2.8m, with no more than 150cc four-stroke or 100cc two-stroke engines, the requirements for kei cars have been revamped several times over the years. They now stipulate a maximum length of 3.4m and width of 1.48m, with engines displacing no more than 660cc and producing no more than 63bhp.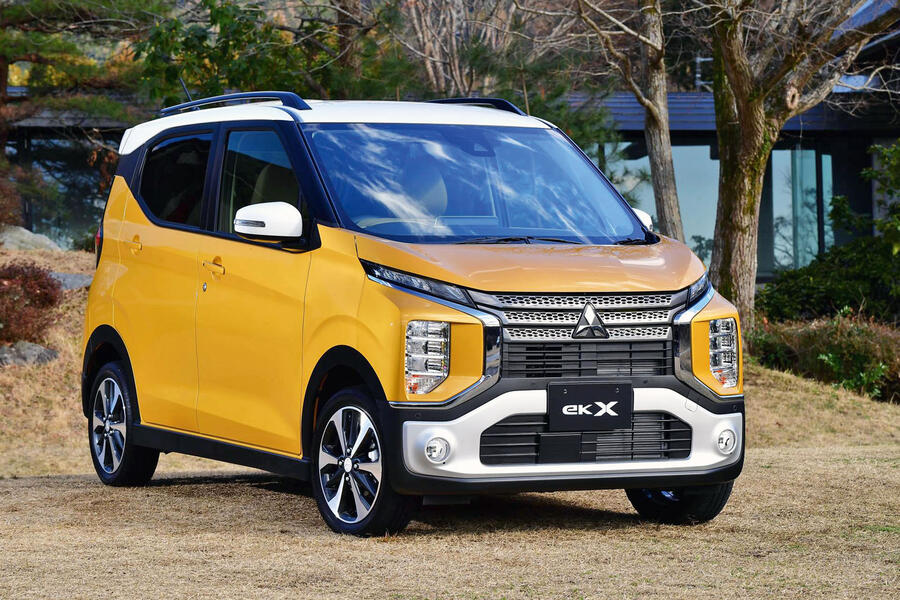 But could they provide an economical alternative to A-segment cars, which are so hard to produce at a profit? After all, they are small enough, their R&D costs have been amortised in Japan so they could be marginally priced, and they're already proving a big success in countries such as India.
At the recent Tokyo motor show, the signs were mixed.
"Kei cars would be ideal," said Hiroshi Nagaoka, R&D boss at Mitsubishi, which shares design and production of kei cars with its alliance partner Nissan. "Suzuki runs a big kei car business in India and it has achieved a big market share. But compared to Japan, Indian regulations are more relaxed. On the other hand, Europe is the toughest… To meet European standards on emissions and safety would be difficult."
His colleague Guillaume Cartier, Mitsubishi's sales and marketing director, also pointed out that kei cars aren't very profitable.
It was a similar tale at Suzuki and Nissan, where engineers said the market is very tight and only just profitable (hence the number of co-operation deals), and they gave a thumbs down to getting kei cars past Europe's tough safety and emissions requirements. Apparently, it's side-impact protection that is the big problem and it's almost insurmountable without radical and costly surgery.
It would take a lot of innovative thinking by European legislators to find a way to allow these little cars into Europe – speed restrictors, perhaps, or restricted access to motorways? The trouble is, if you allow derogations for one, then they should be for all A-segment cars, and like the 2.0-litre company car tax era in the 1980s, the unintended consequences could create a monster of unsafe tiny vehicles on our roads.
So for the moment, it doesn't look very likely that kei cars will save the day.
Andrew English
READ MORE
Analysis: How car production will become CO2-neutral
The Autocar guide to WLTP emissions testing
Source: Car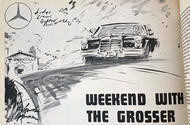 Racer-writer Innes Ireland told in 1968 of a weekend testing the "less obvious qualities" of a 21ft-long limo…
Innes Ireland was a man of extraordinary character, according to all those who encountered him, as well as a very talented driver – he won the 1961 US Grand Prix for Lotus – and, after retiring from racing, a respected Autocar writer.
It was in these pages, on 9 May 1968, that he detailed some time he had spent with a friend's newly purchased Mercedes-Benz 600 Pullman. 
The 600, produced from 1963 to 1981, is better known as the Grosser – a corruption of Große, the German for 'grand'. It was a rival to the likes of the Rolls-Royce Phantom; today's equivalent would be the Maybach version of the S-Class.
In the '60s and '70s, the Grosser was arguably the ultimate status symbol; owners ranged from the pop figures John Lennon and Hugh Hefner, through billionaire druglord Pablo Escobar to evil dictators Idi Amin and Kim-jong Il.
Of just 2677 examples of the 600 produced, less than 5% were the six-door Pullman variant – and it was one of these that our man Ireland had access to.
Stretching a staggering 6.24 metres from nose to tail, weighing 3340kg at the kerb (morbidly obese even by today's flabby standards) and riding on pneumatic self-levelling air suspension, it was shoved along by the 247bhp of a 6.3-litre petrol V8. 
That doesn't sound a lot today, but you must remember that even the contemporary Mercedes-Benz 250 (a straight-six forbear to the E-Class) produced just 128bhp.
Ireland's first engagement with 'The Long Mother', as he called this particular Grosser, was to drive his friends from Paris back to London. 
Leaving at 8.30am, the car "immediately warmed to the task," Ireland beamed, "and within seconds we were cruising effortlessly and safely on our way, between 110 and 120mph. Although there was a strong crosswind of 50mph, the three tons of weight pressing down on the tyres seemed to cancel out the vast expanse of car presented to the wind, and we steered a very straight course.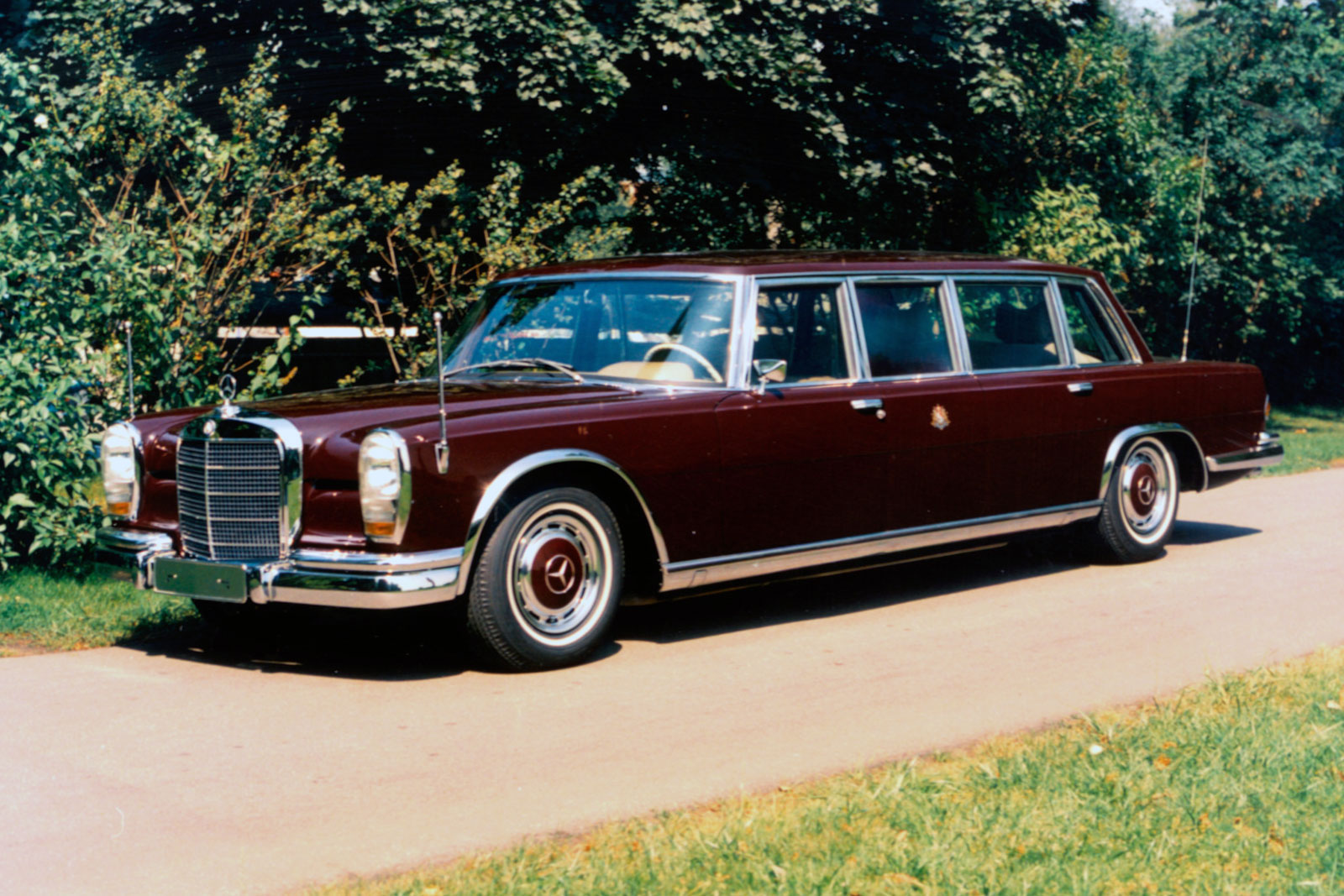 "Calais was reached by midday, and the purser of the Compiègne, with due respect, found a place on board for The Long Mother so that she would be first off – very right and proper.
"Our crossing, which normally takes an hour and a half, took over four and was perhaps one of the roughest of the year. Once docked at Dover, we went down to rejoin the car – and to my complete horror, there she was absolutely sagging at the knees with the tyres almost engulfed by the wheel arches and her belly very close to the ground.
"With a cry of anguish, I searched through the handbook looking for some clue as to the manner in which I could remedy this apalling malady. I started the engine, pushed and pulled knobs, revved up, but all to no avail. By this time, every other car onboard was anxious to be ashore so, stricken cow or not, I prodded her into low gear and we crept up the ramp, very much tail down, with scraping noises from places unmentionable."
Ireland never did work out why the suspension had temporarily given up; "after some more frantic knob pulling and engine revving, she got off the floor slowly but surely, to the cheers of all those present and my eternal relief." Central London was thereafter reached "in a very short space of time". Perhaps the camera gantries on the M25 were out of order that day…
A short time later, our man was entertaining the same friends at his Radnorshire home and courted the Grosser to watch the Gold Cup meeting at Oulton Park circuit in Cheshire (a non-championship F1 race won, incidentally, by Jackie Stewart in a Matra). With no passengers to scare, Ireland "proceeded to find out a little more about her less obvious qualities."
"Thee twisty, hilly 10 miles to Knighton were enough to tell me that the new brake pads [against discs all-round, thankfully] recently fitted by Mercedes were not bedded in.
"The road to Craven Arms was also a twisty and narrow one, and often I had to use the full power of the engine to overtake. The response to the kickdown of the gears [the 'box was a four-speed planetary automatic] was instantaneous and she fairly leapt past slow-moving traffic – all 21 feet of her. But neither her length nor her width were ever an embarrassment, and I soon forgot that I had so much following on behind, although some of those I overtook must have thought they were being passed by a passenger train.
"She could be steered to a hair and I was amazed to find that her vast wheelbase did nothing to detract from the cornering ability. By moving a lever on the control column to put her on hard ride, roll was almost completely eliminated, even when cornering enthusiastically.
"If the trip to the circuit was memorable, it had served merely as an appetiser to the trip home, for I had discovered that The Long Mother could be driven in almost the same fashion as the E-Type Jaguar which I once owned and treasured. In my hurry to get home for dinner, I was perhaps assisted by a tiny speck in the mirror which I recognised as a Ford Mustang.
"When finally I came to a built-up area, I slowed down to the legal limit and seemed to barely crawl along. My shadow behind seized the opportunity to close up on my back bumper, but obviously felt that it would be unfair to go past whilst I was being so law-abiding. But I had my beady eye on him, and as the derestriction sign loomed up, I saw him stiffen as he kicked down on his automatic transmission. I just happened to be doing the same thing at the same time, not in a competitive spirit, you understand, but only to get back up to 70mph as quickly as may be.
"I could almost see the look of bewilderment on the poor fellow's face as The Long Mother gathered up her skirts and drew away quietly but firmly. There he was, hood down, foot down, Les Leston go-faster gloves and all, and this great freight train was pulling away. How I wished for the freedom of the Continent as the open, three-lane road with not a car in sight unfolded ahead of me…"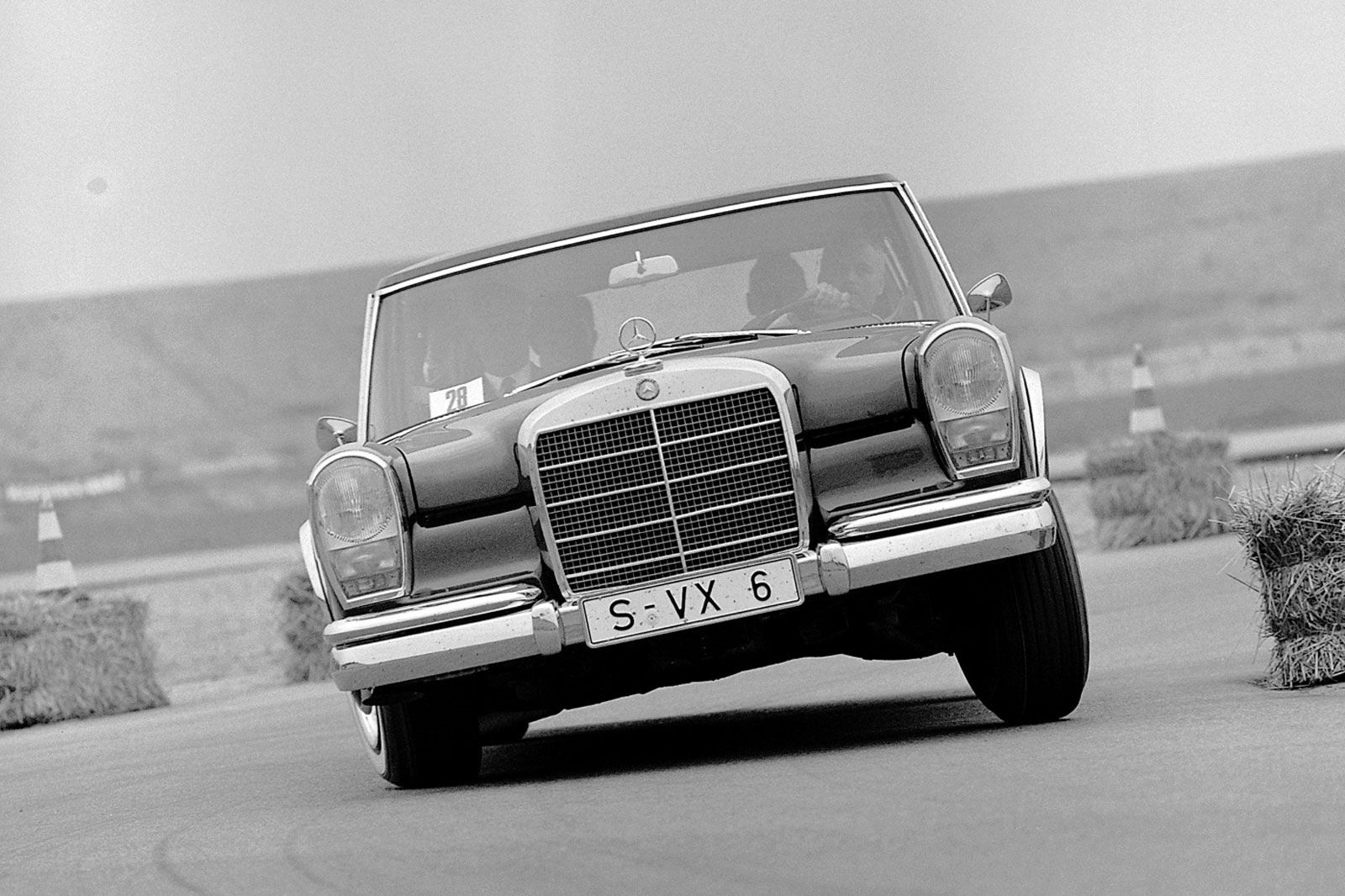 Returning to Oulton Park the next day for qualifying, Ireland was asked if he would take the Grosser around the circuit with the white flag at the end of the race, an offer he accepted with "great glee".
"I wasn't able to really have her head on all the corners," he relayed, "as there were marshals clearing the track of oil and things, but at Lodge, I changed down to second and really leaned on the suspension. As I could see I wasn't going to get round without using a fair amount of grass and scaring my passenger more than he was already, I gave the old girl a flick of the steering wheel and all the throttle. And just like a thoroughbred, the tail went out, a little opposite lock, a suggestion of a wiggle and we were doing 5000rpm and heading up to the pits."
After "great fun and more than 700 memorable miles" that weekend, Ireland returned the car home to the captial.
"In negotiating corners in London's streets, one had to drive almost to the other side of the street before turning the steering wheel," he explained, "lest the rear wheel mounted a kerb. I had often thought that the back end of the car could have all sorts of accidents that I wouldn't even know about up front!"
At Westminster Bridge, a black cab started to turn left alongside the Grosser when it still needed another 10ft, so Ireland blew the horn. "Now I should explain that there are two horns on Her Ladyship," he said, "one quite polite for town use, and the other more akin to the foghorn on the Queen Mary, eminently suitable for the self-righteous on motorways who are led to believe by their inaccurate speedometers that they are doing 70mph when in fact they are doing 63.5mph and refuse to move out of the fast lane.
"Well, as it happened the Queen Mary one was still switched on, and such was the effect producued on the taxi driver that he stopped absolutely dead, depositing his passenger on the floor. I sailed serenly on to my office, casually waving my thanks and nodding politely in the direction of the taxi, but secretly hoping that the passenger wasn't our managing director!
"And so our beautiful relationship came to an end; like all the best love affairs, it had been short and oh so sweet."
That wasn't quite the end of Ireland and the 600, though. It's doubtful that you'll be surprised to hear that a short time later, he rolled and wrote off an example owned by Mercedes-Benz UK during a demonstration at Mallory Park.
This was retold by Motorsport magazine after the great man's death in 1993; apparently, the company's representatives were "less than wholly amused when he climbed, only slightly sheepishly, out of the mangled limousine."
The tale goes that, labrador in tow, he went round to the boot, pulled out his clay pigeon shooting guns and began strolling back to the pits…
Source: Car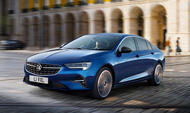 Facelifted large hatch gets a redesigned front and driver assistant functions for December launch
Vauxhall has updated its Insignia large family car for 2020, revealing exterior changes and upgraded interior technology.
The front has been restyled, with an expanded, chrome-edged radiator grille and adaptive beam IntelliLux LED headlights leading the raft of revisions.
Vauxhall claims the facelifted Insignia looks "lower and wider than before" without any specific dimension changes, while the overall design is intended to be "sharper and more coupé-like".
Inside, the graphics on the navigation system have been improved to give what Vauxhall claims is a "fresher, more modern appearance," alongside new wireless smartphone charging.
Vauxhall has not listed any engine changes. However, given that the recently updated Astra received new engines first developed under former owner General Motors and finished by new owner the PSA Group, it is possible that the Insignia could also gain new powertrains at some point next year. It's likely that the new 143bhp 1.4-litre turbo three-cylinder unit could make its way to the Insignia, but lesser Astra engines could struggle with the Ford Mondeo rival's added weight.
Vauxhall will be hoping that sales for the new Insignia improve on the outgoing model's, which have more than halved in Europe over the past decade. In response to this, the range was recently streamlined, with the Sports Tourer variant being taken off sale.
The updated Insignia can be purchased from next month. While Vauxhall has not specified prices, Autocar expects a small price premium of around £500 to be announced then. First deliveries begin in May.
READ MORE
Vauxhall Mokka X taken off sale with replacement a year away
Vauxhall boss: firm could benefit from a hard Brexit
Vauxhall to bring back VXR sub-brand as all-electric range
Source: Car