Rolling

start: Nissan dons kimonos, rising star Nyck de Vries and more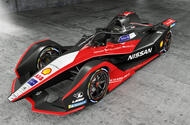 Nissan will use this kimono-inspired livery in Formula E
Begin your week with the news in brief, as our reporters lift the bonnet on all-things motorsport
In this week's round-up of motorsport news and gossip, Nissan's Formula E livery gives a nod to the brand's heritage ahead of the season opener, Lewis Hamilton says no to a major movie, and one BTCC driver's plans for 2020.
We also name the week's rising star, and highlight some of the greatest machinery ever to enter a motor race.
Go-faster kimonos
Nissan's Formula E team will wear kimonos this season. Well, sort of. Nissan has revealed a new look for its team in the all-electric series – and the new livery is apparently inspired by the Japanese garment. The black, red and white design will also be featured on the upcoming hot Nismo Leaf RC.
Formula E begins 22 Nov
Meanwhile, Formula E teams have completed two group tests in the lead-up to the new season, which begins in Saudi Arabia on 22 November. BMW's Max Günther was quickest, but it's all looking quite competitive: the top 21 drivers were split by only a second. It wasn't such good news for the new works Mercedes team, with drivers Nyck de Vries and Stoffel Vandoorne struggling for pace and suffering technical issues.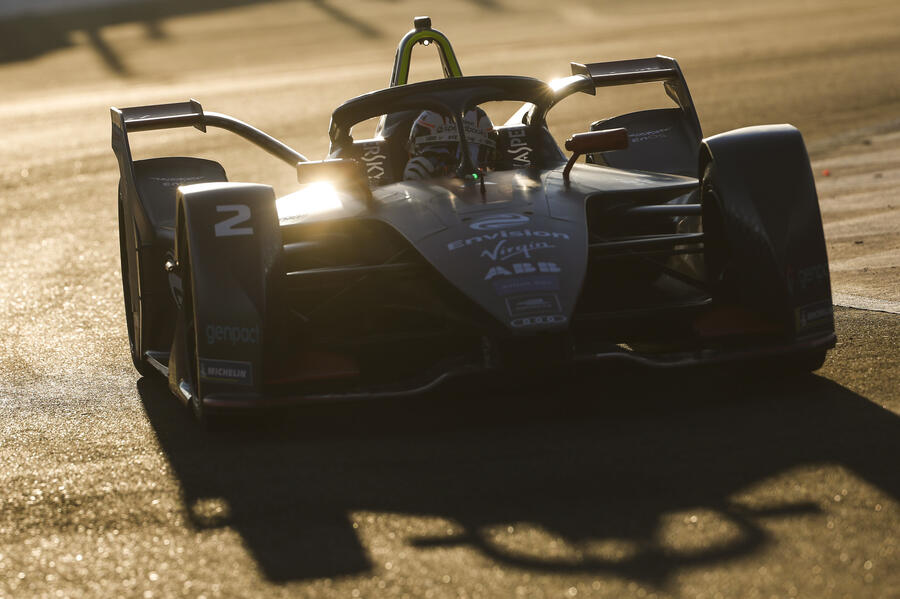 Sutton eyes 2020 BTCC
Former BTCC champion Ashley Sutton has said he is "plotting" his attack on the series next year, despite Subaru withdrawing from the championship as a result of the end of the firm's deal with Team BMR. Sutton has enjoyed plenty of success driving a Levorg, including winning one of this season's final races at Brands Hatch.
And finally…
Bizarre revelation of the week: Lewis Hamilton says he turned down a cameo appearance in the forthcoming new Top Gun 2 movie. Hamilton, who voiced one of the characters in Cars 2, told ESPN that he loved the original film but simply didn't have time to do the filming for the new one.
Rising star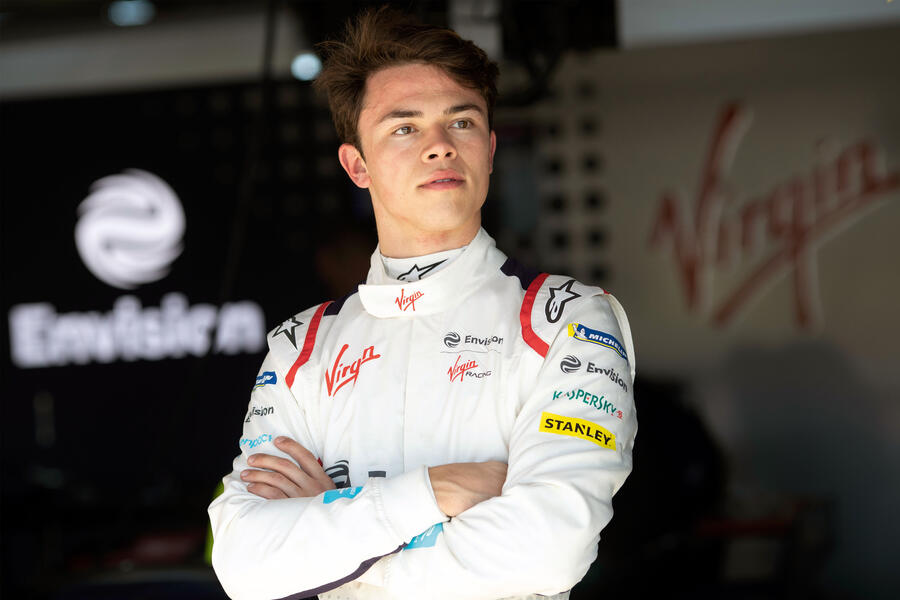 Nyck de Vries: The Dutchman, aged 24, is basking in the afterglow of becoming Formula 2 champion with a round to spare, in a season when his long-standing status as a McLaren junior driver also came to an end.
De Vries entered car racing with a big reputation following consecutive World Karting Championship wins. Formula Renault titles in 2014 didn't prove the precursor to further single-seater success – until this season, when in partnership with Lewis Hamilton's old team ART Grand Prix, he scorched through F2.
De Vries will now join another ex-McLaren driver, Stoffel Vandoorne, as a Mercedes works driver in Formula E, as the car giant makes its debut in the all-electric single-seater series.
Great racing cars
McLaren M23, 1973-1978: Formula 1 teams today design, build and race a car for one season, then consign it to a museum. Back in 1973, McLaren built an F1 car that was still on the grid six years later.
Gordon Coppuck's classic wedge-shaped M23 won a total of 15 grands prix spanning four seasons and carried Emerson Fittipaldi and James Hunt to world titles in 1974 and 1976 respectively. Hunt still managed a second place in one in early 1977 and the M23 survived into another season as a privateer chassis, in which future triple champion Nelson Piquet recorded his first F1 finish.
READ MORE
Formula 1 reveals record 22-race calendar for 2020
F1 bosses unveil new 2021 rules to boost racing
Source: Car
Write

a Comment
Fields with * are required