Matt

Prior: Why Land Rover hasn't revealed the Defender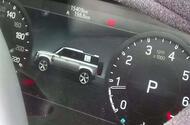 Was this image of the new Defender scooped or leaked?
Leaked images are just that – leaked. Solihull's actually keeping its cards close to its chest
Imagine being in the new Land Rover Defender's marketing team, and the trepidation you'd feel every time you clicked on a car magazine's website or your social media feed – to find another shaky, grainy picture that's meant to look like your new car. 
First came 'the interior', a picture of an early development car with 'stop' and 'go' written on the pedals, since when Land Rover says the inside has been developed rather a lot. 
Then last week it was 'the Lego', a picture apparently from the box of a Technic Lego set of the new Defender. Now, I grant you it's easier to replicate a Defender in Lego than it is most cars, but before reckoning on the accuracy of the picture, have a look at what Lego thinks a Porsche 911 GT3 RS looks like. 
New Defender: exterior view of reborn 4×4 leaked online
And – at the point of writing – most recently it was 'the instrument pack'. The new Defender will, it seems, have a wee picture of its own profile on start-up, between the two main dials, which was covertly snapped the other day. OR WAS IT COVERT? Yes, it probably was.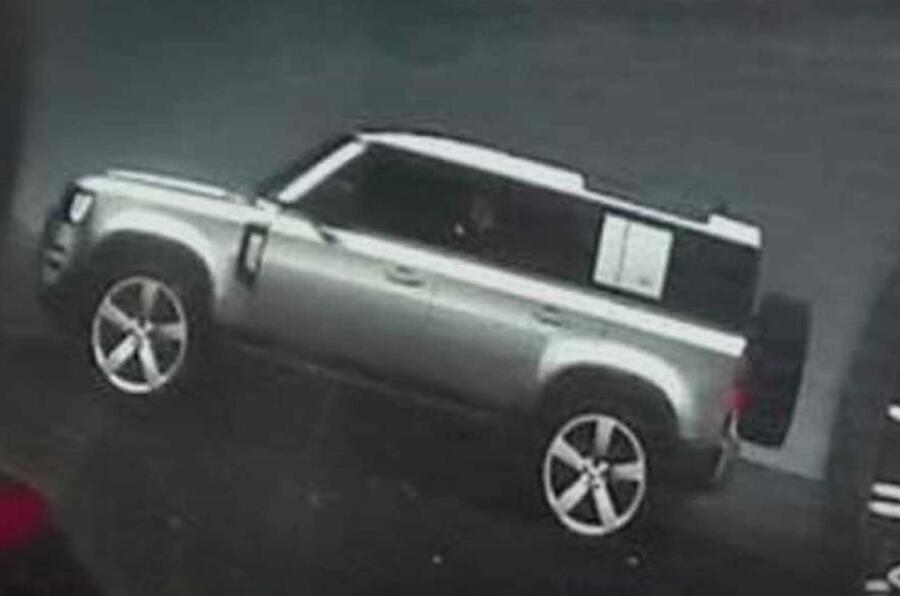 Now, I've seen it suggested that Land Rover will not have been quite so surprised to have seen this image appear in the news, because they'll have surreptitiously planted them, just to build anticipation. I'm not sure I believe that. 
Not when you hear the lengths manufacturers stretch to make their cars look good, at any rate. Design teams sometimes instruct hired photographers (not press ones, obvs) which angles and distances they should shoot from – closer distorts the details. Or whether it's allowed that there's space between body and ground, accentuating ride height. And when it comes to the Defender's marketing shoot, won't somebody think of the cost of hiring mountain bikes and sheepdogs, to have all of that gazumped by a grainy picture from a toy box? I can't see there's a logic to it. 
This is the risk of keeping a car secret for as long as possible. The first McLaren Senna pictures the world saw weren't the official ones, but phone pictures from a customer event. The Aston Martin DB11 was snapped covertly while on its official marketing shoot. And neither got the reaction each manufacturer truly would have wanted. 
So why not just show the car early? The delay between show and showroom can make a car seem old by the time it's actually on sale, or the anticipation can cannibalise sales from current models. Or, if it's so early, a rival might lift some of the details themselves. Conundrum. 
Anyway, as a mate of mine said on seeing the Defender's instrument pack, "it sort of looks like a Discovery 3", which I suspect won't be the look they're going for, and won't actually be the look they've got either.
Ariel makes your clothes dirtier
As I write, I've just hosed myself off after a day in an Ariel Nomad, for an upcoming video where it's pitched against a motorcycle, all off road.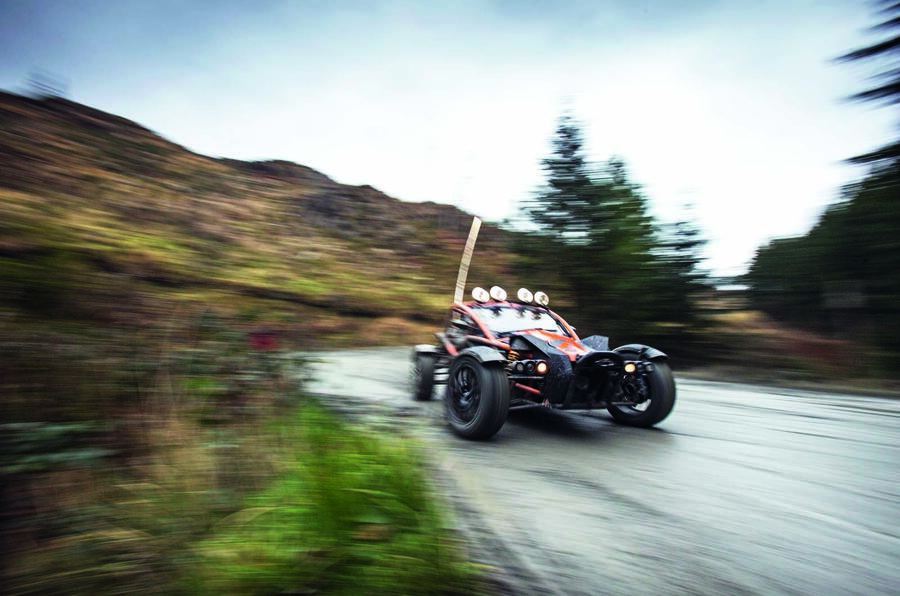 Been a while since I drove one and I'd forgotten just how good it is. But particularly this one, which arrived wearing Fox racing dampers, the softest of three Nomad options – there are Bilsteins and Ohlins too, in order of increasing stiffness. It's the first time I've tried them and the wheel control is off the scale. Vid soon, and I think it'll look spectacular. Certainly felt it.
Read more
New Land Rover Defender leaks online – in Lego form​
Reborn Land Rover Defender crucial to firm's 2019 revival​
Source: Car
Write

a Comment
Fields with * are required