Geneva

motor show 2019: live updates and pictures
All the new cars, announcements and photos from 2019's largest European motor show, live from Switzerland
Welcome to Autocar's extended coverage of the Geneva motor show, one of Europe's premier motoring events and the stage for a long list of new car debuts.
Geneva is an institution, having been held annually for more than 100 years. It has always been held up alongside Frankfurt as a priority show for manufacturers looking to unveil their latest concepts and production models for the first time.
Unlike the exodus of last year's Paris motor show, there are only a few big names that won't be appearing with new models in Switzerland this year, with Ford and Jaguar Land Rover being the most prominent no-shows.
That still leaves plenty of manufacturers primed to reveal new metal, and we're here to bring you every single one. Matt Prior, Jim Holder, Mark Tisshaw, Rachel Burgess and Lawrence Allan are on the ground in Switzerland, while James Attwood, Tom Morgan and Felix Page are supporting from the UK.
Read on for the news, pictures and live updates, as they happen from Geneva.
Geneva motor show 2019: Live blog
16:30 Monday 4th March
Geneva has been the home of European Car of the Year awards since 2012, with the overall winner revealed the day before press day. This year was no exception, with an unprecedented two-way tie for first place. Jaguar's I-Pace and the Alpine A110 both earned the same number of points from the panel of judges, but it was the I-Pace that took the overall crown based on how many judges had given it a first-place vote. Autocar's own Matt Prior was on the judging panel, and explains his voting rationale here.
Elsewhere, electric car fans are eagerly awaiting Honda's e, the former Urban EV concept car, which is expected to be on display at Geneva.  But it has also got Jim Holder wondering: are cars getting better – or is technology dulling their verve?
16:00 Monday 4th March
The doors don't officially open until tomorrow, but we've had early access to the show floor for a first look at some of the stands. Not everything is under cover, either: the Polestar 2 had a premium location on Polestar's stand. The Tesla Model 3 rival is expected to deliver a 0-62mph time of "less than five seconds" from its 402bhp electric motors when it arrives in early 2020.
Peugeot Sport Engineering made its presence felt too, with the 310bhp, 508-based concept lurking beneath a giant statue of the brand's signature lion mascot. The petrol electric hybrid uses four-wheel drive to achieve 0-62mph in 4.3 seconds, and can manage 31 miles of EV-only driving.
Geneva motor show: What's on display
Aston Martin
We're anticipating a few surprises from Aston Martin at Geneva this year, but the first to be announced comes from its newly revived luxury sister brand, Lagonda.
The second model in the range to be revealed will be the All-Terrain concept, previewing a production SUV to rival the Rolls-Royce Cullinan. Only the car's front end design has been seen so far, but we know that it will be electric and closely related to the Vision saloon of last year. 
Aston Martin previews Lagonda All-Terrain concept
Aston Martin 'Son of Valkyrie' hypercar
Rumours suggest that Aston Martin will also show off its upcoming mid-engined 'Project 003' hypercar at Geneva, the brand's third after the limited-run, 100bhp Valkyrie and track-prepped Valkyrie AMR Pro.
Developed in conjunction with Red Bull Advanced technologies, the so-called 'Son of Valkyrie' will be powered by a turbocharged petrol-electric hybrid powertrain of undisclosed size and power output, in an effort to eclipse the Ferrari LaFerrari and McLaren P1. 
Aston Martin previews 'son of Valkyrie' hypercar for Geneva reveal
Audi E-tron SUV concept
The expansion of Audi's E-tron range of electric vehicles continues, as the brand is set to reveal a compact SUV concept. 
It remains unclear as to whether this concept will act as a direct preview of the upcoming Q4, which has been spotted in testing already. Details revealed in a recent design sketch show off the model's coupé-like styling and trademark Audi grille, while a drawing of the interior highlight elements taken from the existing Q3 compact SUV.
Audi previews Q4 e-tron concept ahead of Geneva unveiling
Audi plug-in hybrid line-up
Alongside its electric SUV concept, Audi will present a range of four new plug-in hybrid models.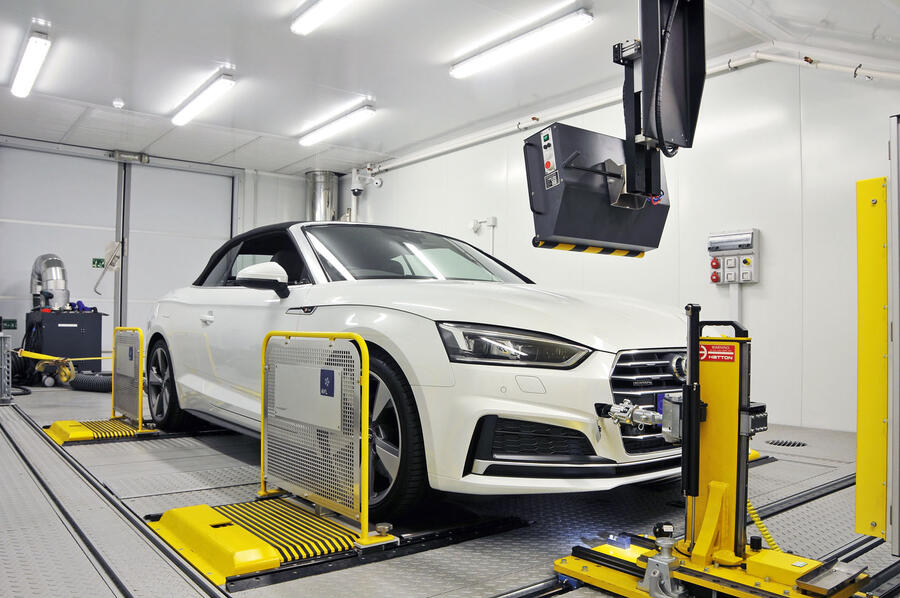 The Q5, A6, A7 and A8 models receive the new TFSI e powertrain. All are capable of 25 miles electric-only range and producing 295bhp in entry-level 50 TFSI e 'comfort' form, except the A8 which puts out 443bhp with the aid of a 3.0-litre V6 petrol engine. 
New Audi Q5, A6, A7 and A8 plug-in hybrids revealed
Bentley Blower Special
Bentley has released a sneak preview of a historic racing-inspired special edition heading to the Geneva motor show.
The image shows what looks like the front grille of a Continental GT with a painted-on number 9, suggesting it will hark back to the 1930s 'Blower' Bentley that raced at Le Mans. Expect sporty styling additions and potentially some mechanical upgrades. 
Bentley Bentayga Speed
A top speed of 190mph and 0-62mph time of 3.9sec are performance figures that only the most hardcore supercars would achieve twenty years ago. Now, the near-200mph mark is the stomping ground of Bentley's aptly-named Bentayga Speed SUV. 
Weighing in at around 2.5 tonnes, the 626bhp Bentayga Speed uses a tuned version of the standard model's 6.0-litre W12 engine to surpass the top speed of the Lamborghini Urus by 0.5mph, making it the fastest SUV in the world. 
Bentley Bentayga Speed is world's fastest SUV
BMW 7 Series facelift
The BMW 7 Series has been brought into line with the brand's new flagship SUV, the X7, through a facelift.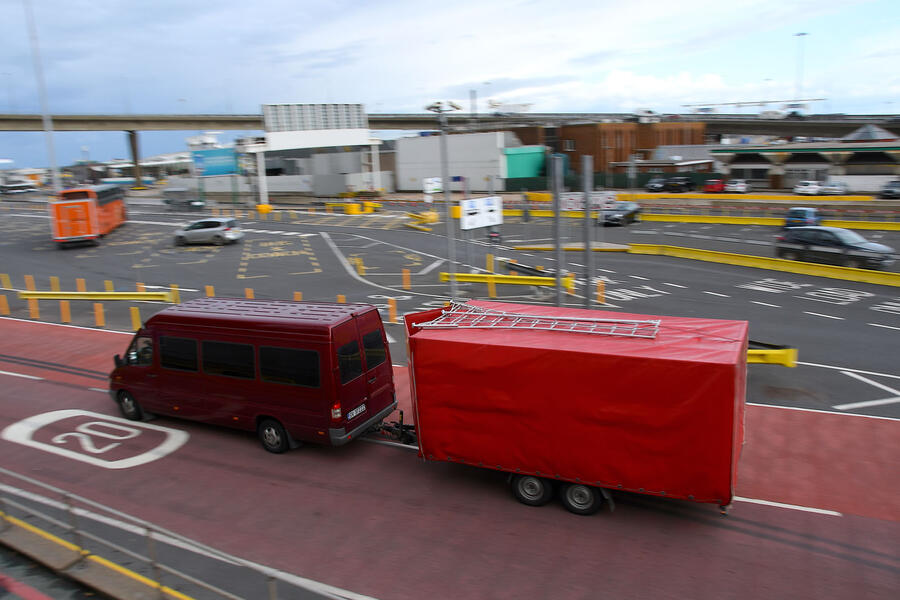 As well as 40% larger kidney grilles, the updated 7 Series features sharper exterior styling, a new front bumper and slimmer rear lights. More significant are changes to the model's range of hybrid and conventional powertrains, with improved economy and performance outputs expected at every level, from a four-cylinder diesel unit to the V12 petrol in the M760Li xDrive.
New 2019 BMW 7 Series gets X7-inspired styling and more power
Bugatti Chiron 110 Ans 
At Geneva Bugatti will display a special, ultra-exclusive version of the Chiron Sport as part of its 110th anniversary as a brand. Described as a "tribute to France" and the brand's Molsheim base, the Chiron Sport '110 ans Bugatti' features unique design and colour changes inside and out and is limited to just 20 examples.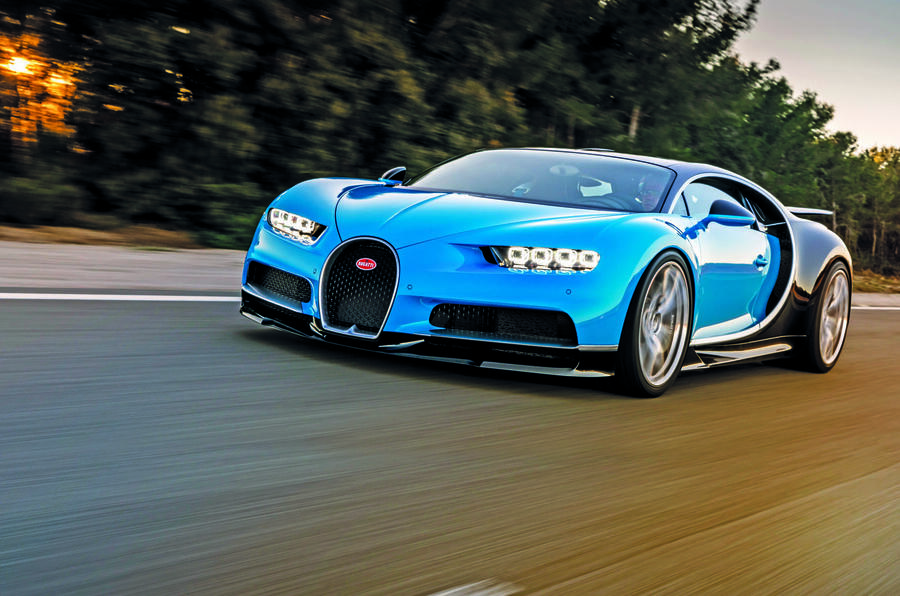 Much of the 1479bhp hypercar's bodywork revisions are themed around France's blue, white and red tricolour flag. The most prominent use of that is on the underside of the Chiron's movable rear wing, while stripes also feature on the door mirrors and aluminium filler caps on both sides.
Bugatti Chiron Sport '110 ans Bugatti' edition revealed
Citroën Ami One
Geneva will be the venue for the unveiling of the first of two concepts that Citroën has created as part of its centenary celebrations. 
The Ami One represents the French company's vision for the future of urban mobility. At less than 1.5m wide and with a top speed of less than 28mph, it's built more for sharing than private use, and could be driven without a licence in some countries. 
New Citroën concept could be driven without a licence​
Cupra Formentor
Seat sister brand Cupra has revealed its first standalone model, a 242bhp plug-in hybrid coupé crossover called the Formentor. The concept machine, which will make its public debut at Geneva, is the second to be badged a Cupra following the Cupra Ateca, and the first not to be based on a model from parent firm Seat.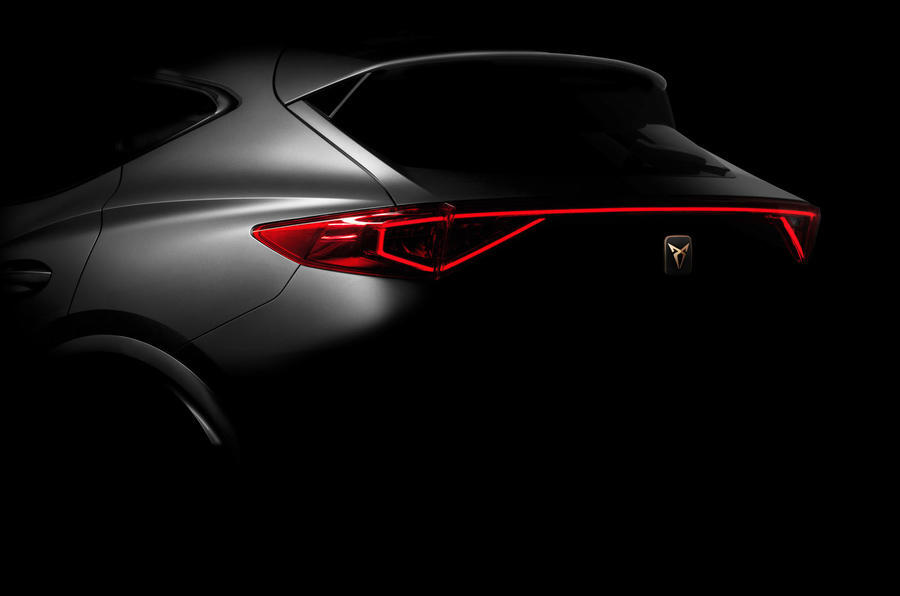 Cupra says the Formentor offers "the benefits of a performance car with the qualities of an SUV".
New Cupra Formentor coupe-crossover revealed
Ferrari F8 Tributo
Taking the automotive world by surprise in the run-up to Geneva, Ferrari has revealed the fastest mid-engined production car it has ever made. 
The F8 Tributo replaces the 488 GTB, and with 710bhp and a 211mph top speed, will go head-to-head with Mclaren's 720S when it arrives in the next year.
New Ginetta supercar
British sports and race car maker Ginetta will unveil a a new 200mph, Ferrari-priced supercar at Geneva. The new Ginetta supercar, whose name and price will be revealed at the show is a low, aggressively styled but essentially practical front mid-engined coupé. 
It has a bespoke, all-carbonfibre tub chassis built alongside the company's race cars and clad with carbonfibre body panels. It is shaped for an aerodynamic performance, and is powered by an extremely light and compact Ginetta-designed V8 engine of just over 6.0-litres capacity,  producing around 600bhp and 520lb ft of torque. The gearbox is a unique Ginetta-developed creation, a six-speed sequential paddle-shift in unit with the diff connected to the engine (and multi-plate clutch) by a short carbonfibre tailshaft.
Exclusive: 200mph Ginetta supercar revealed
Honda Urban EV
The Honda Urban EV is something of a rarity in that prototype production models spotted in testing bear a strong resemblance to the preceding concept. 
That's because the design of the small electric car was so well received at that year's Frankfurt motor show that Honda saw little reason to change it. The final product sports two more doors and one more seat than that concept but retains its low, wide proportions, short wheelbase and friendly visage. 
Take a look at the 'e' prototype – Honda's urban EV chases 'Apple-style' X-factor
Hyundai Tucson N-Line
Hyundai is adding its performance-inspired N-Line trim to its flaghip Tucson SUV.
As with the i30 N-Line hatchback, the Tucson is unlikely to receive a notable power increase, but 'motorsport-inspired' details such as bigger wheels, red stitching and N-Line badges mark it out from the rest of the range.
Kia electric sports car
Kia will preview its plans to move forward into electrification with a performance-oriented concept car.
Likely to make use of a tuned variant of the 64kWh motor in the e-Niro SUV, the concept aims to answer "consumer concerns around range, performance, recharging networks and driving dynamism" with 'goosebump'-inducing styling. 
Kia to reveal performance EV concept in Geneva
Lamborghini Huracán Evo Spyder
At Geneva we'll get our first chance to see this updated convertible supercar in the flesh. The new car follows the launch of the Huracán Evo, an updated and more powerful Huracán coupé, late last year. It features the same 631bhp 5.2-litre naturally-aspirated V10, resulting in a 0-62mph time in 3.1 seconds. That's 0.2 sec slower than the hard-top model.
The 201mph top speed is identical to the coupé, however, despite the Spyder's 120kg (264 lb) weight penalty.
New 631bhp Lamborghini Huracan Evo Spyder revealed
New Mazda SUV
Mazda will launch a new compact SUV, which will slot in above the CX-3 in its range, at Geneva.
The Japanese firm has released a single darkened teaser image of the new car's rear, showing a relatively compact and sculpted design and round brake lights, in keeping with the latest version of Mazda's 'Kodo' design language.
Mazda says the new machine will be a "brand-new" addition to its range, and forms the second model in its new-generation line-up, following the recently launched Mazda 3.
Mazda to reveal new SUV at Geneva show
Mercedes-Benz CLA Shooting Brake
Mercedes-Benz has already shown off the saloon version of its new, longer CLA. At Geneva, it will unveil a successor to the popular Shooting Brake estate version, already spotted testing on the road. It will feature the new platform, technology and engines that first debuted in the A-Class hatchback last year, while an AMG 35 variant will take on the Volkswagen Golf R Estate and a range-topping 45 is set to produce well over 400bhp.
New Mercedes-Benz CLA to be sportiest compact yet in range
Mercedes-Benz GLC facelift
Mercedes-Benz's rival to the BMW X3 has received a mid-life refresh to bring it into line with the latest C-Class, upon which it's based. That means subtly evolved looks and a boost in interior technology and driver assist functions. Level 2 autonomy features, while mechanical upgrades include a new 2.0-litre diesel engine. 
Mercedes-Benz GLC 300 4Matic EQ Boost 2019 prototype review
Mercedes-Benz V-Class and Concept EQV
Showcasing the diversity of Mercedes-Benz's product portfolio, the German brand will show the facelifted version of its van-based V-Class MPV. 
While that in itself isn't particularly exciting, there will also be a concept version of what will be one of the first electric large people carriers, the EQV. Based heavily on the existing V-Class, it will offer a long range and little compromise on space. 
New 2019 Mercedes-Benz V-Class MPV gains more power
Mitsubishi Engelberg Tourer Concept
Mitsubishi will unveil a new SUV concept offering "enhanced EV performance". The Engelberg Tourer Concept has been teased in a single image and is named after a Swiss ski resort, as both a nod to the country it will be revealed in and to Mitsubishi's focus on machines with true off-road capability.
Mitsubishi to reveal electrified SUV concept at Geneva
Morgan Wide Body
The fabled British sports car maker Morgan will reveal an all-new sports car at Geneva. The new model was recently seen testing (pictured), revealing a design that's a familiar adaptation of the 1930s-inspired look Morgans have carried for decades. This is set to evolve further with a new range-topping model in 2020. But there are substantial developments under the skin.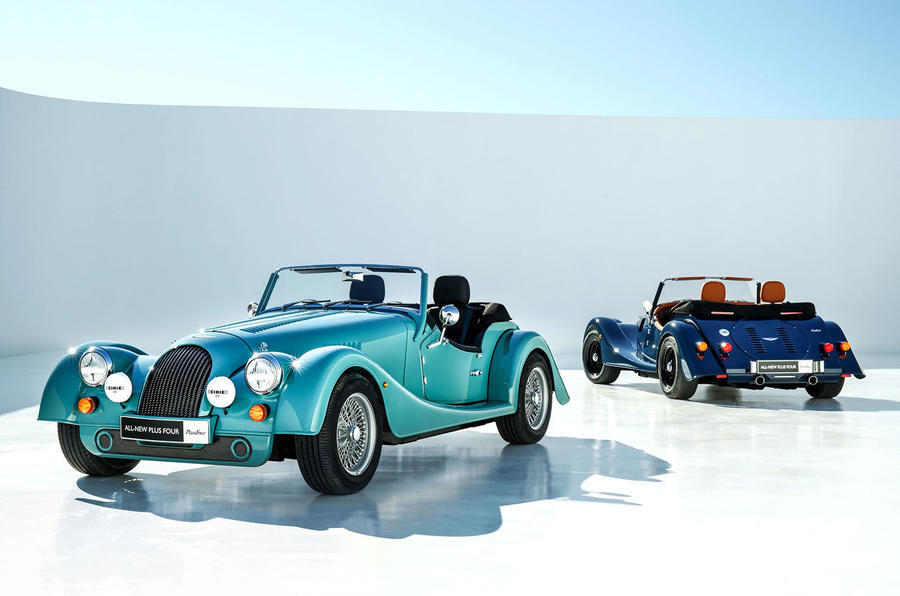 The new model, known internally as the Wide Body, will make use of an all-new, lighter bonded aluminium platform. The company also tantalisingly says the car will feature "a powertrain never before installed in a Morgan".
New Morgan 'Wide Body' sports car set for Geneva
Peugeot 208
Peugeot will display its stylish new supermini at Geneva. It will offer gasoline/petrol, diesel and electric power options. Around 30kg (66 lb) lighter than the car it replaces, the 208 inside gets an update of Peugeot's still-controversial i-Cockpit, which features a small steering wheel that tends to sit beneath or in the line of sight of the instrument pack. 
Despite Peuegot's announced return to America, we doubt this car will be on the menu due to its size and relative unprofitability.
New Peugeot 208 revealed with petrol, diesel and EV choices
Piëch Mark Zero
Swiss company Piëch Automotive will make its motor show debut at Geneva with the reveal of its Mark Zero electric sports car.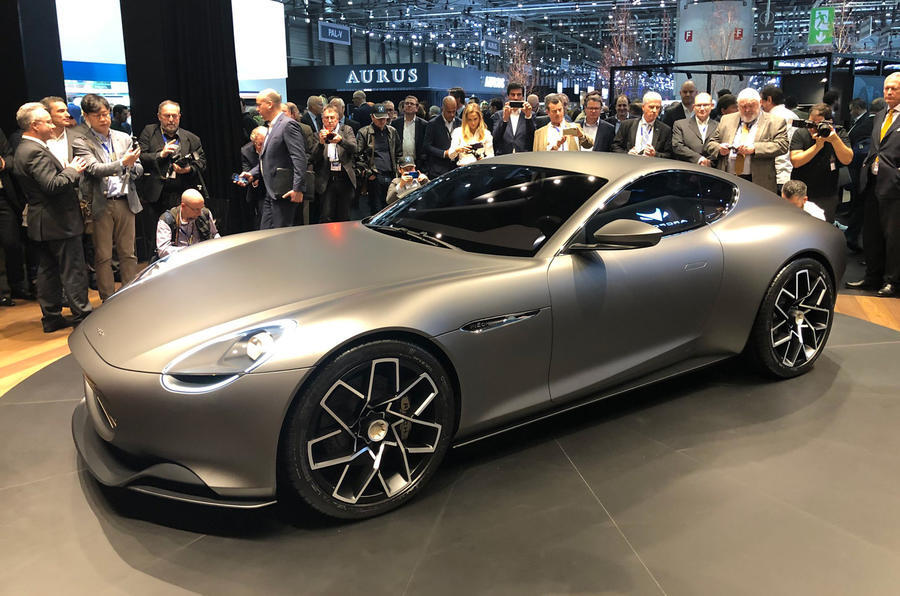 Sitting atop an unconventional modular platform, the two-seater Mark Zero's batteries are mounted along the central tunnel, rather than in the floor, meaning it is likely to feature a rear-wheel-drive powertrain. No performance figures have been announced, but the brand is aiming for the lightweight performance EV to achieve a range of 500km (311 miles). 
Piech brand to launch with electric sports car at Geneva
Pininfarina Battista
The Pininfarina Battista is yet to be fully unveiled, but it's already being referred to by its creator as "the most powerful Italian performance car ever" – a title it quite rightly deserves if its claimed performance figures are to be believed. 
With 1900bhp from a drivetrain that uses technology developed by Croatian EV manufacturer Rimac, the Battista is expected to top out at more than 250mph and get from 0-62mph in less than 2.0sec. But the hand-built machine doesn't just impress in the speed department, with a claimed range of at least 280 miles placing it in contention for the position of most environmentally efficient hypercar. 
Pininfarina names 1900bhp electric hypercar 'Battista'
Polestar 2
The Polestar 2, the second model from Volvo's newly hived-off performance brand, promises 402bhp and a range of 311 miles.
Initially available in top-spec launch edition, later entry-level versions will be priced from under £35,000, meaning the five-door fastback can compete with Tesla's soon-to-arrive Model 3 on European roads. 
New Polestar 2 revealed as sub-£35k Tesla Model 3 rival​
Renault Clio
Renault design boss Laurens van den Acker is confident about the fifth-generation Clio's success, calling it "the best Clio we've ever done".
In an effort to tempt buyers away from Ford and Volkswagen's rival superminis, as well as compact SUVs such as the Volkswagen T-Roc, the new Clio sports a larger infotainment screen, more mature styling and autonomous driver assistance functions. No electric version has been confirmed, but a plug-in hybrid is set to hit the road in 2020. 
New Renault Clio heads for premium segment
Seat Minimó
Set to arrive in production form in 2021, Seat's Minimó concept occupies less than half the footprint of the average A-segment city car.
With a central driving position and single headlight, it takes inspiration from motorcyles, while its asymmetrical doors are designed to open in tight spaces to enhance ease of use in urban environments. 
New Seat Minimo: production confirmed for 2021
Skoda Kamiq
The first of two new models on Skoda's stand at Geneva is the new Kamiq compact SUV.
A rival to the upcoming next-generation Renault Captur and Nissan Juke, the Kamiq has styling adapted from the larger Karoq, a fresh interior design and a range of turbocharged petrol and diesel engines.
New Skoda Kamiq crossover: Nissan Juke rival revealed 
Skoda Vision iV concept
Skoda will provide "a specific outlook of the brand's electric future" with the Vision iV four-door crossover-coupé concept at Geneva.
The concept looks almost identical to 2017's Vision E concept, but is said by the brand to be more production ready than that model. Set to go on sale in 2021, the iV will be sold in coupé and SUV form, although it is not clear which will arrive first.
New Skoda Vision iV electric SUV: interior image released
Smart Forease+
Smart's Forease+ concept is an evolution of the EQ Fortwo-based Forease concept shown at Paris last year. 
Previewed in a recent design sketch, the Forease+ sports a roof, flared wheel arches, a redesigned rear bumper and a lower, wider stance. The company says the evolved two-seater is "as reduced and dynamic as its predecessor" but more practical in the real world. 
Smart Forease+ concept previewed ahead of Geneva reveal
Ssangyong Korando
Korean manufacturer Ssangyong's new Korando SUV is inspired by the e-SIV concept shown at last year's Geneva show. 
Initially powered by a range of petrol and diesel engines, the cut-price Nissan Qashqai rival will later receive Ssangyong's first electric powertrain. The firm is also reported to be exploring diesel-electric technology, as opposed to more conventional petrol-fuelled systems, as a basis for a hybrid variant.
New Ssangyong Korando SUV revealed ahead of Geneva​
Subaru e-Boxer models
Subaru is being coy about what shape its two Geneva debuts will be, but we now know they will be concept versions the firm's first electrified European production models.
The brand has released a darkened preview image of one – the Viziv Adrenaline concept – and an e-Boxer logo, showing that the car will use a hybridised version of Subaru's famous flat-four engine. The two models are likely to be based on existing platforms. 
Volkswagen ID Buggy
After 80 years of production, Volkswagen's – and indeed the world's – longest-produced model, the Beetle, was axed in 2018.
As one icon dies, however, another emerges in its place, and Volkswagen has previewed an electrified beach buggy concept inspired by the Meyers Manx of the 1960s. Where Bruce Meyer's coastal cruiser used the Beetle's floorpan, suspension and air-cooled engine, its descendant is set for inclusion in Volkswagen's upcoming range of ID electric vehicles.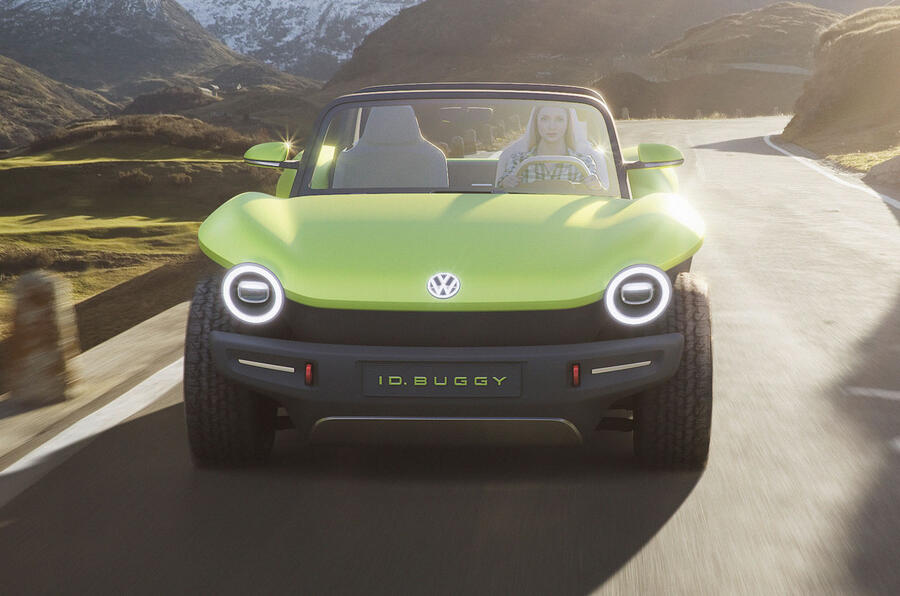 The ID Buggy emulates the basic silhouette of the original, in much the same way as the ID Buzz Cargo van takes heavy inspiration from the classic Type 2.
Volkswagen electric dune buggy revealed in new images
Read more
More from the Geneva motor show
Seat plans design revolution starting with new Leon
New Volkswagen ID: electric hatchback prototypes hit the road
Source: Car
Write

a Comment
Fields with * are required