Ford

Ranger Raptor 2019 long-term review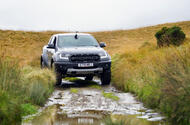 Ford by name, ford by nature. So let's push this mud-plugging pick-up to its very limits
Why we're running it: To discover if it's as capable as we think it is – or if it's just silly.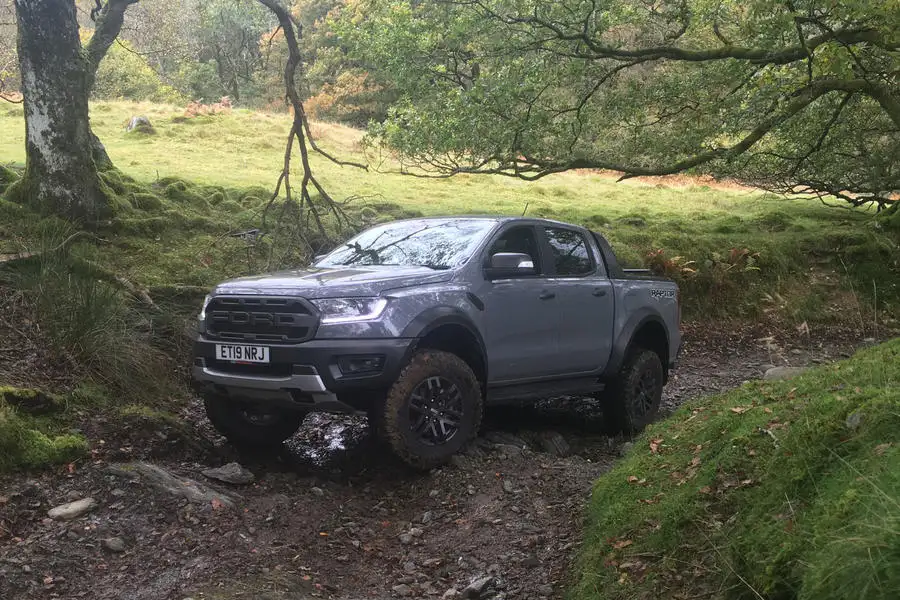 Life with a Ford Ranger Raptor: Month 1
Welcoming the Ranger Raptor to the fleet – 13th November 2019
If all the things to like about the Ford Ranger Raptor, it's the least seen that is the most impressive. So you keep having to explain.
Explain that, yes, this is a Raptor. And no, it's not that quick in a straight line. And yes, it is expensive. And yes, it does have a 2.0-litre diesel, not a powerful turbocharged petrol V6. But that, honestly, you just need to get it onto the right track and then it's brilliant.
In its ethos, the Raptor isn't like other double-cab pick-ups. It's more like a supercar, in that it has capabilities that you rarely get the chance to fully explore. So over the next few months we'll try to find its limits. Double-cab pick-ups tend to be versatile, do-everything vehicles that can seat five yet have a one-tonne plus load bay, which, in the UK, gives them van tax status. The Raptor throws some of those do-everything elements out. It was developed by Ford Australia to basically pound rough tracks into submission, and to heck with being a commercial vehicle.
You have to see a Raptor's bare chassis to fully appreciate just what Ford did to it: how the front end is stiffened to withstand Baja-style rally-raid impacts, while the rear end has been completely redesigned and fabricated to accommodate coil springs that have a lighter unsprung weight and far quicker responses than the leaf springs that Rangers, like most other pick-ups, otherwise come with.
And then there are the dampers from off-road specialist Fox, which is like "a candy store for dynamics engineers", says Simon Johnson, the Ranger Raptor's lead dynamics engineer.
Forgive me if I go off on a dive into these. The most notable part of them, if I understand it right, is bypass valves in the middle of the dampers' travel. So there's firm initial damping, then quite a soft phase in which the valves are letting oil bypass the plunger, so it's riding easily and comfortably, and is apparently a phase you drive in quite often. Then the damping force ramps up again towards the end of travel, after the piston has moved beyond the bypass valves. Ultimately, it's a bit like a soft-close drawer – easy travelling but shove it as hard as you like and it'll never slam shut.
There are other impressive chassis things too. Ground clearance is up 51mm to 283mm. The approach angle is a terrific 32.5deg, the departure angle is 24deg (pickups have long rear ends) and the breakover angle is 24deg. Wade depth is a fairly astonishing 850mm. There are bespoke BF Goodrich KO2 tyres on a much wider track, with a Watt's linkage at the back to limit sway The result is a car that Johnson says is like a "four-wheeled dirt bike" and two things strike me in my experience of the Raptor so far. For one, Johnson's not wrong. For two, like trying to use all of a Ferrari 488's performance, you have to go hunting for the right location to do it.
Like with supercars, some people understand this, and some don't. Some of those who don't get it think that the Raptor should have a more meaty engine than the twin-turbocharged 210bhp diesel that leaves it with a 0-62mph time of 10.5sec.
Actually, some of those who do understand the car think that, too. But the costs are already prohibitive and nobody buys pick-ups, Ford argues, with those kinds of engine in Europe. So there we are.
The other issue is the price. This is a £47,874 offroader and, thanks to coil springs, its load capacity has reduced from over a tonne to just 620kg, which means for tax purposes it should be treated as a car rather than a van. That makes a VAT reclaim harder, while monthly benefit-in-kind for a 20/40% taxpayer is not £57/£114 as it would be on a Ranger Wildtrak but £295/£590. Every month. The towing capacity has dropped from other Rangers too, from 3500kg to 2500kg.
So the Raptor is very expensive as a car and hopeless as a commercial vehicle. Or the other way round. Or both. Other issues? Well, I'm getting 27mpg so far and it doesn't really fit into parking spaces. The 12.9-metre turning circle is no fun, the whole 'separate chassis' thing is still less refined than a monocoque on the road and the interior is a breathed-on pick-up's cabin, not one befitting a £50k car. The engine, despite some synthesising through the speakers, is grumbly. And I'm sure people look at it like it should have one of those cringeworthy 'BO55…' number plates and assume its driver is 90% oaf. It's such an utterly, utterly stupid car.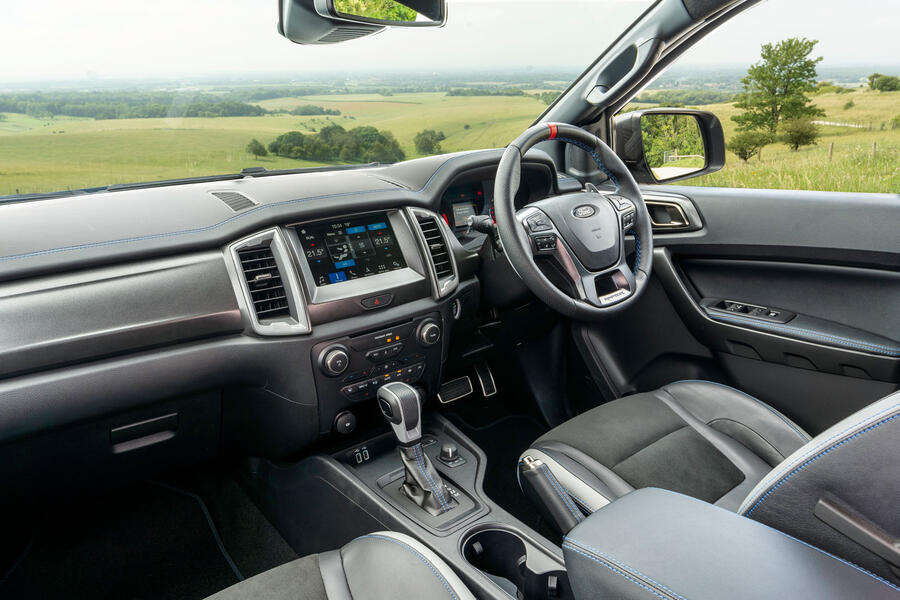 And so help me, I love it. I like that Ford's engineers watched cross-country rally recce vehicles and decided to put one into production. I like that you have to go searching for the right place to use the full limits of its handling. And most of all, I like how much fun it is. That's entirely what it was meant to be. It is as much a driver's car as a Caterham or Ferrari or hot hatchback, just designed for a different kind of road.
So even if it makes me look ridiculous, is too big and has limits that are incredibly hard to find, none of that is a problem with the car. I just live in the wrong place.
Second Opinion
We road tested one earlier this year and I loved it. Never has a car felt more at home in the air than the big Ford. But it was the nonchalant manner in which it slipped back into being a surprisingly comfortable road car that sealed the deal for me. It is massive, though, and I reckon that would start to grate if I ran it daily. 
Simon Davis
Ford Ranger Raptor specification
Specs: Price New £47,874 Price as tested £48,474 Options Special paint £600
Test Data: Engine 4 cyls in line, 1996cc, twin-turbo, diesel Power 210bhp at 3750rpm Torque 367lb ft at 1750-2000rpm Kerb weight 2510kg Top speed 106mph 0-62mph 10.5sec Fuel economy 31.7mpg CO2 233g/km Faults None Expenses None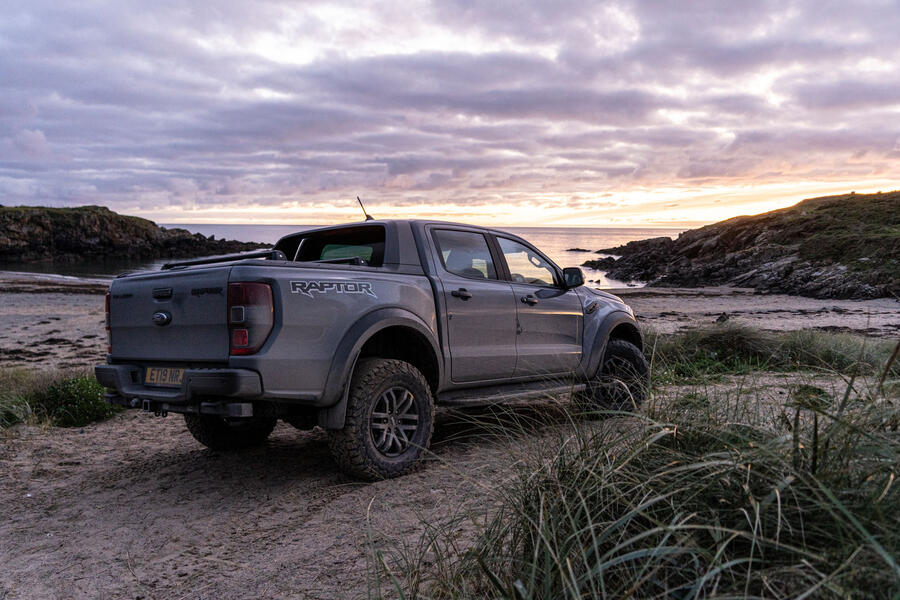 Source: Car
Write

a Comment
Fields with * are required