Failure

is an option: what changes in the MOT test have meant for drivers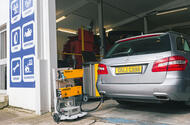 It's one dreaded outcome of the MOT test, which got tougher a year ago this week. We ask those in the know all about it
Second only to waiting to hear if you've passed your driving test has to be waiting to hear whether your car has passed its MOT. Fail and you know putting things right is going to cost you time and money. Unfortunately, since 20 May 2018, when the MOT test was updated, greater numbers of diesel car drivers in particular have been spending more of both.
On that date, much stricter diesel emissions tests were introduced, with new items under scrutiny being tailpipe emissions, the engine management warning light and the diesel particulate filter (DPF).
Regarding this last item, the DPF became the subject of much closer inspection, with testers on the lookout for signs of tampering. As a result of the new checks, between May 2018 and February 2019, there was a 63% increase in the number of emissions-related failures concerning diesel cars compared with the same period the year before. Easily the biggest culprit was the engine management light that signals a problem with the car's emissions system. Over 83,000 fails were recorded, or 32% of emissions-related diesel failures. Lower down the scale came DPF tampering, with 1397 fails recorded, or 0.5%.
"DPFs clogged up with soot and ash is the big problem and causes the management light to come on," says John Ball, managing director of Motest, a network of testing stations that performs 85,000 MOTs on cars each year. "Before the test was revised, to get around the problem of a blocked DPF, drivers would have a hole cut in it and its internals removed. Then the hole would be welded shut. As far as the tester could see, the DPF was present. It wasn't his concern that it didn't work."
Now, following the changes to the MOT, the truth is out and, says Ball, a lot of drivers don't like it: "Some really kick off, especially van drivers!"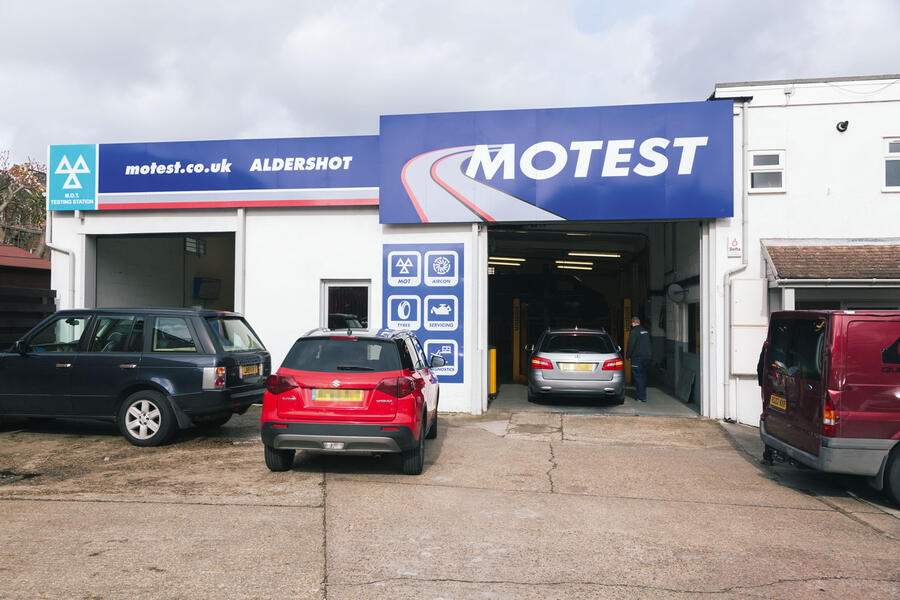 The figures explain why white van man is so upset. Emissions-related failures for light commercial vehicles were up 116% between May 2018 and February 2019, compared with the same period the year before.
Petrol cars didn't escape the changes to the MOT. Those that emit blue or oily smoke for more than five seconds at idle can now be failed. But while the changes resulted in only a 5.9% increase in emissions-related failures among these cars compared with the period before the test was changed, a far greater proportion failed their emissions tests than diesels: 5.5% compared with 2.7%.
Neil Barlow, head of MOT policy at the Driver and Vehicle Standards Agency (DVSA), says it's a difference the agency is struggling to explain.
"We don't know the reason for the greater percentage of fails for petrol emissions than diesel emissions," he says when I meet him at the Motest branch in Aldershot. "The DfT [Department for Transport] is doing some research on emissions testing which may well change the way we test in the future."
Perhaps the department should start by looking at the engine management system. Fails reported for the warning light on petrol cars dwarfed those for diesels, at 275,601, 43% of total petrol emissions failures. Ball remembers the day the changes to the MOT came into force and, in particular, the confusion one key change created.
He says: "We spent most of that day explaining to people that while, previously, the test was a simple pass or fail, from today there were now two fails determined by new categories of defects – dangerous and major.
"The definitions for the two types look similar but, fortunately for testers, it's obvious what problems relate to which. The next problem, especially during those first days and weeks, was with some garages – not ours – telling customers whose cars had a dangerous defect that they must not drive them away. Some even held onto owners' car keys to force them into having the work done.
"They had no right, of course. Instead, it's the owner's choice whether they wish to break the law and drive their vehicle away, which they will be doing without an MOT and with their car in a dangerous condition."
In addition to these two defects is a third, called a minor. It's not serious enough to trigger a fail but the difference between it and a major can come down to something as simple as a light bulb.
"Take the example of a numberplate with two bulbs," says Ball. "If one has blown, it's a minor defect since the plate can still be read. But if both have blown, it's a major." The revised test also brought in an updated list of items to be examined, including checking if tyres are seriously under-inflated and brake fluid is contaminated. However, despite these additional checks, the biggest single cause of failure by a mile remains faulty lights.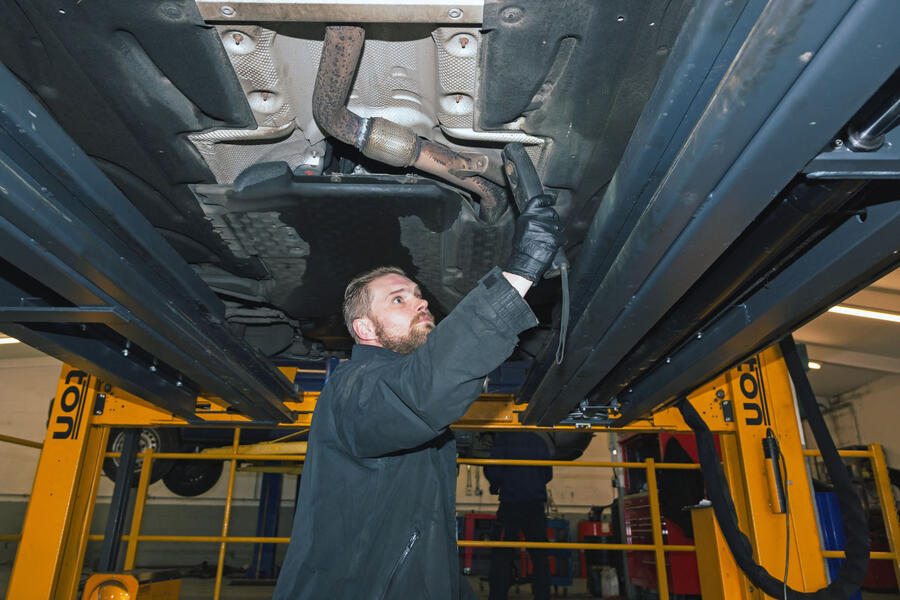 For all the changes there have been to the MOT, Barlow says the DVSA has seen no increase in drivers appealing against test verdicts. "Drivers understand the new defect categories are a way of reminding them of the law regarding dangerous vehicles, and most of them see value in that," he says.
However, Ball believes the MOT test is not keeping up with changes in vehicle technology. "It's still the old business of observing and prodding," he says. "We're doing things in an 'analogue' rather than a 'digital' way, at a time when cars are becoming packed with more technology."
Barlow is working on a solution. "We're developing ways to connect test stations to our central computers so that we can see in real time what's being tested and what the results are," he says. "By extension, we could do diagnostic testing for stations, remotely."
If his plans bear fruit, it looks like time and money could be about to get even more onerous for those whose cars fail their MOT.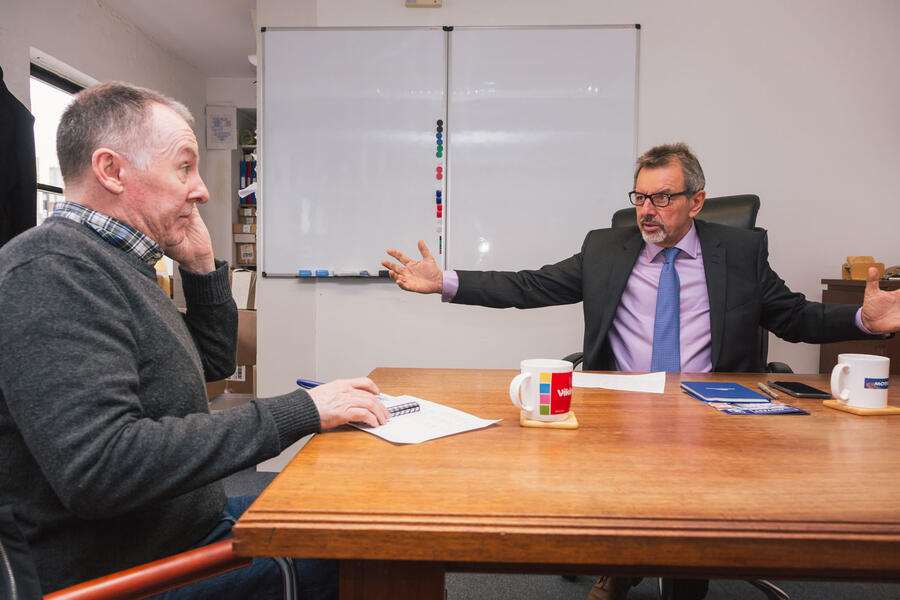 Testing, Testing…
The DVSA, the government agency responsible for the MOT test, is developing plans to test cars remotely by building on existing internet links with testing stations. Explaining the agency's plans, Neil Barlow, head of MOT policy at the DVSA, told Autocar: "We're looking to connect existing garage technologies to our systems and, in the next two weeks, we'll be trialling a data hookup with a garage's electronic brake tester.
"Later this year, we'll connect with other stations' emissions and headlight-aiming equipment. By extension, we could also hook up with other areas of a car, including the dashboard warning lights and safety systems, including blindspot monitoring and traction control. "Our plans would enable the DVSA to become an additional testing resource for garages who cannot afford the expensive equipment required to test some vehicle systems.
"It will help us detect fraud, too. There are 60,000 MOT testers but, through our fraud prevention activities, we take a few hundred out of the scheme each year. This number might grow if we have even better monitoring."
READ MORE
Getting cleaned out: diesel particulate filters 10 years on​
Four-year MOT exemption for new cars scrapped
James Ruppert: how to buy a classic car with an MOT exemption
Source: Car
Write

a Comment
Fields with * are required