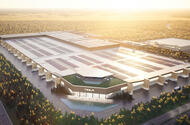 Local concerns may hamper progress on the EV firm's German factory, although officially it remains on track
Tesla's planned German battery factory will eventually be "the largest in the world", CEO Elon Musk told the recent European Battery Conference in Germany, but local media reports say its construction is running into significant opposition from locals and environmental campaigners.
The hold-ups come at the same time as Tesla's market share in a booming European EV market is faltering. According to a 12-month rolling sales report by EV analyst Matthias Schmidt, Tesla Europe sales flattened off in 2020, before being overtaken from the autumn by the Volkswagen brand in the wake of the launch of the ID 3 EV.
Dubbed the 'Gigafactory', the new Tesla battery plant – located 20 miles outside Berlin – will be built alongside a new production line that will be turning out the Model Y, and likely further models to come, from next year. Musk says the production plant should initially reach an annual output of 500,000 units once fully ramped up.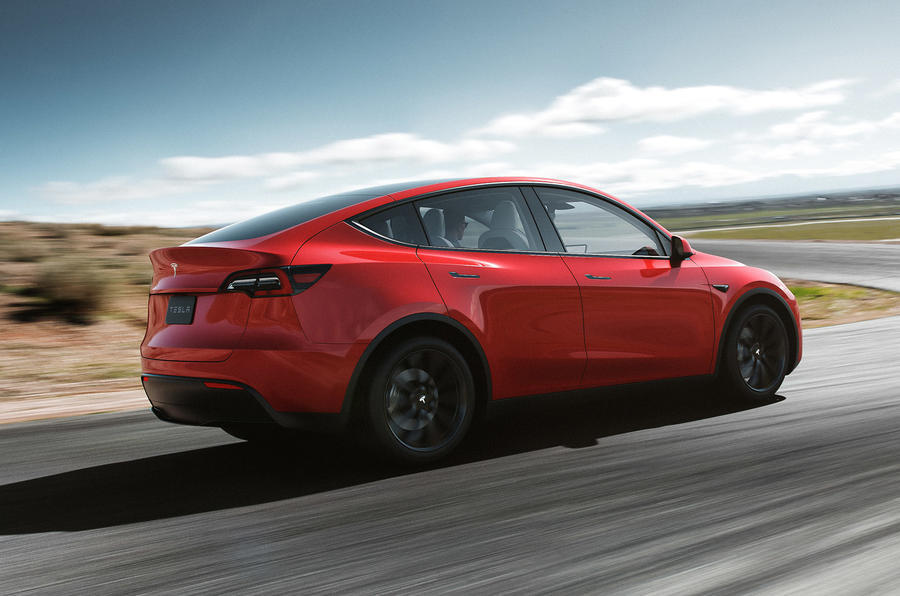 Although work on the production line buildings at Grünheid has progressed at great speed, Tesla is facing problems getting permission to push on with the battery production plant itself.
According to local press reports, after around 300 hectares of pine trees were cleared for the site, local opposition is now centred on the likely water consumption of both the battery production facility and the paint plant.
According to German newspaper Der Tagesspiegel, the Gigafactory foundations and the shell of the plant are in place but further advances on construction were being held up by delays to construction permits, with much of the current building work completed via 'advance permits'.
It's suggested this is a likely consequence of an eight-day hearing, held in late September by the local licensing authority, to consider over 400 objections from a wide range of parties.
Local media reports say that the objections are both about the type of paint plant Tesla has planned for the site and how clearing the forest and replacing it with paved surfaces could reduce the amount of rainfall that seeps into the area's natural reservoirs, affecting water supply to the local population.
The reports also say that the local water company could ask Tesla to build its own artificial reservoir to serve the facility.
At the beginning of November, Musk flew into Berlin to visit the Grünheid site and held a meeting with Brandenburg's minister of economics, Jörg Steinbach.  According to Der Tagesspiegel, Steinbach said the hour-long meeting was about the hold-ups at the Gigafactory.
"Of course, we also talked about the schedule and the approval process… Elon Musk asked for an explanation of what is possible and what is not possible because it would jeopardise the legal security of the project," the paper reported.
Plans to start installing production equipment onto the production lines have been held up, as has the overall 'environmental approval process' for the battery factory, calling Musk's ambitious timetable for building cars in Europe by summer 2021 into question. However, Tesla continues to officially state that it remains on track for factoru completion in July.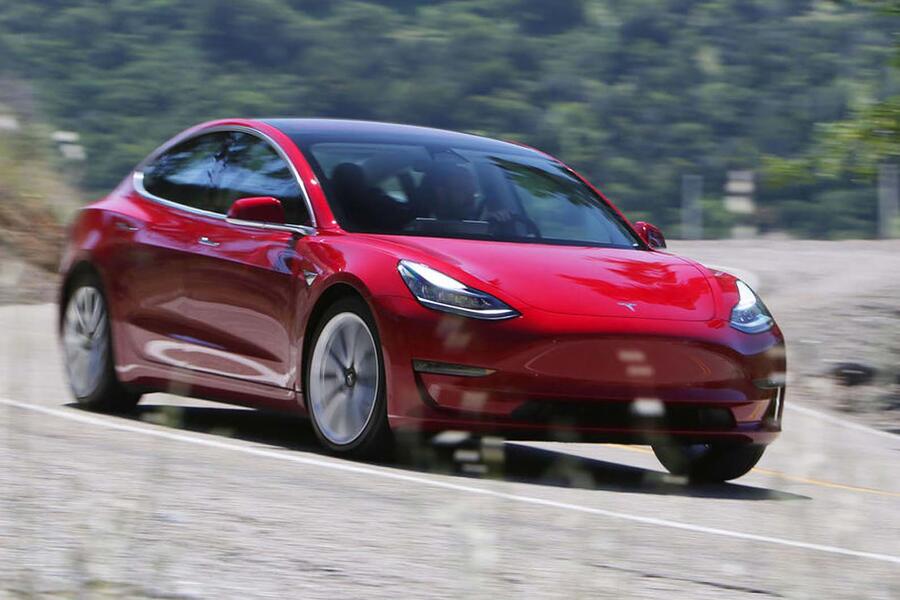 In the meantime, Tesla has begun exporting Chinese-made Model 3s to Europe. These cars are fitted with LFP batteries (lithium iron phosphate), which are said to be significantly cheaper than the NMC nickel-manganese-cobalt batteries used in US Teslas and contributed to Chinese retail prices of the car falling by around 10%. 
However, multiple sources cite homologation details for the Chinese-made Model 3 that revealed the cheaper batteries are also a significant 200kg heavier than the NMC units. The upshot is the vehicle's overall carrying capacity has been reduced to around 300kg, according to claims on the financial investment site Seeking Alpha.
READ MORE
Tesla again hints at compact EV hatchback to rival Volkswagen ID 3
Inside the industry: Tesla's success starts on the playground
Source: Car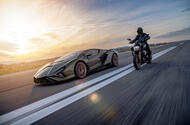 New 808bhp hybrid hypercar spawns a matching Diavel 1260 motorcycle from Ducati
The new Lamborghini Sián – a hybrid hypercar packing 808bhp from an electrified V12 – has been shown on the move for the first time as subsidiary company Ducati unwrapped a matching version of its Diavel 1260 sports motorbike. 
Limited to 630 units, the Diavel 1260 Lamborghini is finished in the same Verde Gea and Oro Electrum livery as the Sián and swaps a number of standard components for lightweight, performance-focused items, including forged wheels and carbonfibre bodywork elements. Hexagonal exhaust tips and a subtle Y-shaped motif on the saddle are nods to some of Lamborghini's characteristic modern styling cues. 
While the Sián sports the number 37, in reference to the birth year of the late Volkswagen Group chairman Ferdinand Piech, the bike wears the number 63 in reference to 1963, the year Ducati was founded. The two models can be seen together in the below video. 
Mitja Borkert, Lamborghini's head of design, said: "We are convinced that our design is strong and one of the most recognisable in the automotive sector. The unique silhouette, clean but extremely distinguished, defines the base of our design language.
"Our visionary design approach allows us to transfer our DNA to other products: this was achieved through strong teamwork, sharing our style and the advantage of being two brands inspired by the same values and a commitment to 'fun to drive'."
The Sián is the most powerful and fastest-accelerating car Lamborghini has produced. 
When the model appeared in the flesh for the first time last year, Lamborghini announced it would enter production as the Sián FKP 37 as a tribute to ex-Volkswagen Group boss Ferdinand Karl Piëch, who died the previous month. Born in 1937, Piech was instrumental in bringing Lamborghini under the VW Group umbrella in 1998, helping the Italian maker to bring its pivotal Murciélago supercar to market.
Lamborghini CEO Stefano Domenicali said: "Prof Dr Piëch innately understood the attraction and potential of the Lamborghini brand and how it could fit within the Volkswagen Group, whilst retaining its unique Italian super-sports car identity and design and engineering DNA.
"Prof Dr Piëch was an engineer and an innovator, particularly appreciating the appeal of the iconic Lamborghini V12 powertrain on which today the Sián FKP 37 combines pioneering hybrid technologies."
The Aventador SVJ's naturally aspirated 6.5-litre 12-cylinder unit has been uprated from 759 to 774bhp with the addition of titanium intake valves and is mated to a 48V electric motor producing 34bhp, for a combined total output of 808bhp. In what Lamborghini claims is a first for low-voltage hybrid powertrains, the electric motor is integrated into the gearbox and connected to the wheels for low-speed reversing and parking manoeuvres. The charismatic sound of the V12, Lamborghini assures, has been preserved.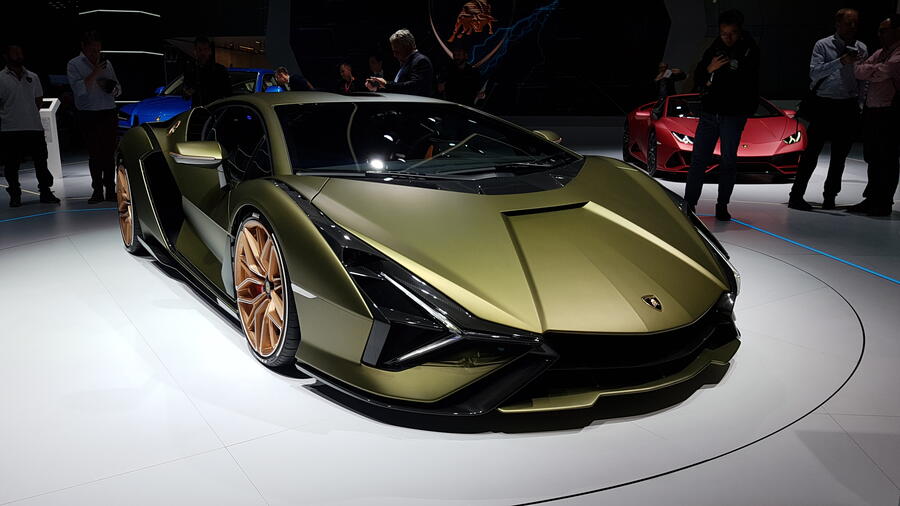 The developments mean the Sián will offer enhanced acceleration over Lamborghini's conventionally fuelled models, sprinting from zero to 62mph in under 2.8sec, with top speed claimed to be in excess of the SVJ's 217mph. 
Power is not stored in a conventional lithium ion battery, but rather generated by a supercapacitor unit three times as powerful as a cell of the same weight, and three times lighter than a battery with the same output. The device, mounted ahead of the engine for enhanced weight distribution, is an evolution of that found in the Aventador to power the starter motor and can store 10 times as much power as the original. 
A regenerative braking system, developed in-house, sends power to the supercapacitor unit under deceleration. Energy generated in this way is available as a power boost at the discretion of the driver at speeds of up to 81mph.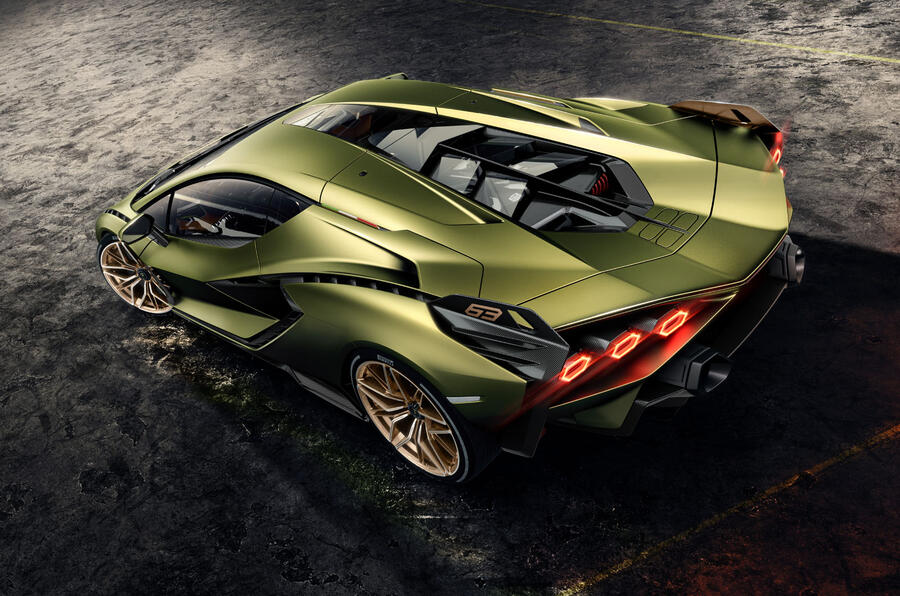 The electric motor also allows for a smoother acceleration curve, activating during gearchanges to counter the effect of deceleration and resulting in a 43-75mph time that's 1.2sec quicker than that of the SVJ. Traction at lower speeds is improved as well, making the Sián 10% faster than a car without this system, according to its maker. 
Maurizio Reggiani, Lamborghini's chief technical officer, said: "With this car, we set ourselves the challenge of creating the best hybrid solution for a Lamborghini super-sports car to provide the first step in our electrification strategy."
Design-wise, Lamborghini says the model shows off "a visionary and futuristic design in combination with outstanding aerodynamic solutions" but one that still conveys "the heart and soul of a Lamborghini". 
The Sián's wedge-shaped silhouette is characteristically angular and wide and is said to be influenced by the work of Bertone's Marcello Gandini, who was responsible for some of Lamborghini's best-known historic models.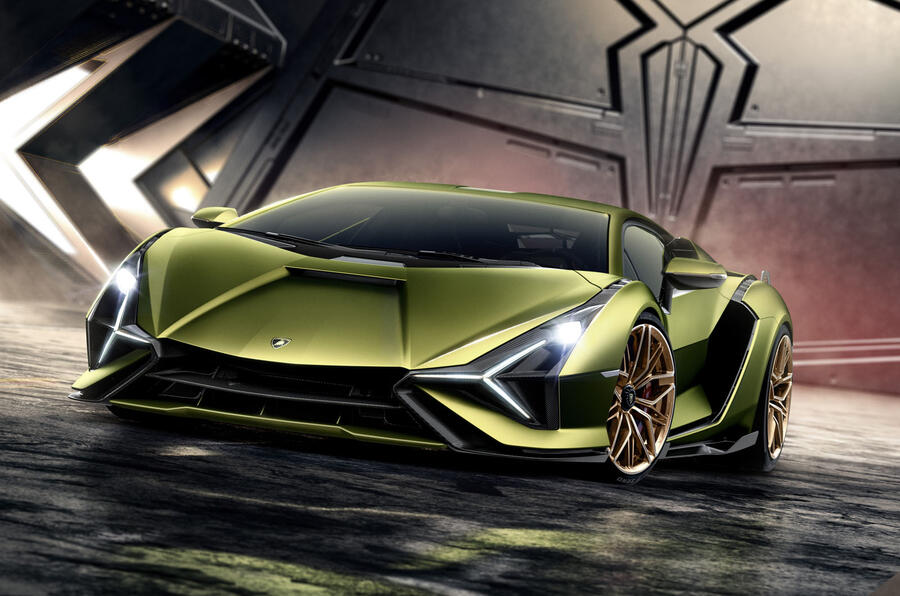 The diagonal lines along the length of the bonnet, six hexagonal tail-lights and roof-mounted 'periscope' tunnel are a nod to the Countach, while the low front splitter and Y-shape headlights are a set-up originally intended for the electric Terzo Millenio concept. 
Downforce is maximised by the model's prominent side air intakes and large carbonfibre front splitter. In keeping with the Sián's "pure and uncluttered" design ethos, the rear wing sits flush with the rear deck, extending only at speed, while active cooling vanes along the engine lid react to exhaust temperatures and rotate as needed. 
Lamborghini will make just 63 Siáns, offering buyers a high level of personalisation through its bespoke Ad Personam division. All have been sold already. 
READ MORE
Lamborghini Aventador SVJ Roadster review
Lamborghini Sterrato concept is off-road-ready Huracán​
Source: Car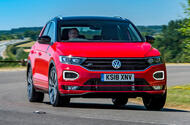 This is an appealing proposition despite being a crossover
Okay, so small SUVs may not be the sexiest form of transport, but they can be practical, eminently good value used and, if you pause for a moment and consider the car photographed here, actually quite handsome from certain angles.
The T-Roc, which was introduced in 2018, has certainly jazzed up Volkswagen's range: it's undeniably more stylish than the Polo and more rugged and raised-up than the Golf.
Indeed, it seems to offer pretty much all of what they do: there are four turbocharged petrol engines and a diesel to choose from, for starters.
The entry-level 1.0-litre three-cylinder petrol has a useful 113bhp and makes relatively easy work of motivating the T-Roc. If you regularly drive five up, there's the 148bhp 1.5-litre petrol for not much more money. Need four-wheel drive? Go for the top-of-the-range 2.0-litre petrol or diesel engines. Want power? You need the R version, which packs a 296bhp petrol punch.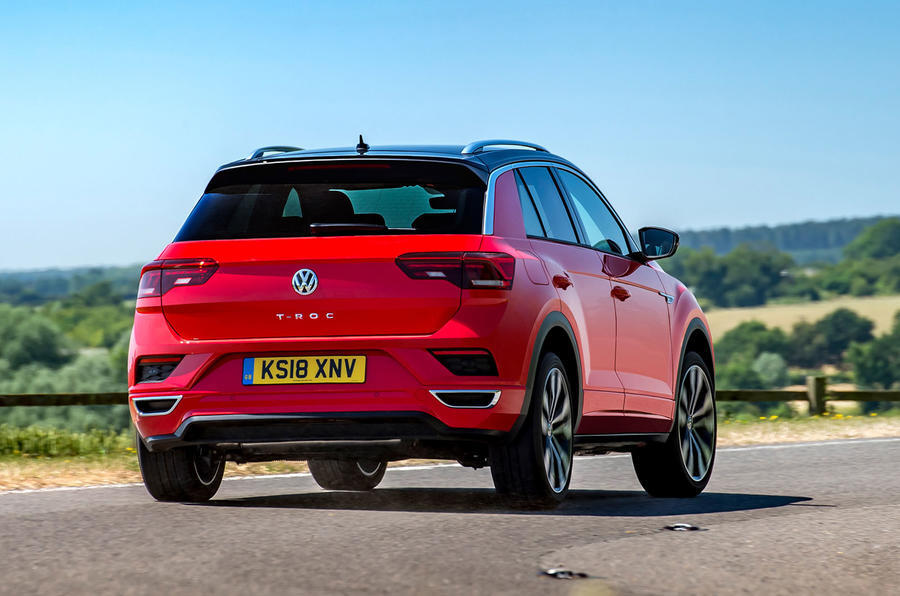 The T-Roc is good to drive, with light but progressively weighted steering, good grip through corners and a comfortable ride that soaks up the worst of our potholed roads. Its manual gearbox is nice and slick and helps you to make the most of the performance available in some of the smaller engines.
Space is good, although five is a bit of a squeeze, due to a small middle perch and a transmission tunnel that gets in the way of your feet.
The boot is big enough for plenty of holiday suitcases. That said, cars with four-wheel drive have a smaller boot, because the floor has to be raised to accommodate all the extra mechanical gubbins below.
The T-Roc's dashboard is a bit of a disappointment, because there's not one piece of soft-touch plastic anywhere. This is a bit of a shock, since most rivals manage to provide even just a sliver of yielding material.
There is lots of equipment, though: every T-Roc has an 8.0in touchscreen infotainment system, dual-zone climate control, Bluetooth, a DAB radio, 16in alloy wheels, automatic emergency braking and lane-keeping assistance.
Fuel economy is decent. The 1.0 petrol gets the best of the petrol range, at 55.4mpg. The 1.5 is nearly as good, at 53.3mpg (51.4mpg with the automatic gearbox), because it can shut down two cylinders on a light accelerator to conserve fuel. And the priciest petrol to run is, unsurprisingly, the 2.0. It comes with only the DSG gearbox and four-wheel drive so manages 41.5mpg.
The diesel can also be had with four-wheel drive but without it achieves the best overall economy figure of any T-Roc, at 56.5mpg.
Prices for a T-Roc start at around £16,000. Spend between £17,000 and £19,000 on higher-specification versions or 2019 cars and between £19,000 and £24,000 on a 2020 car.
Need to know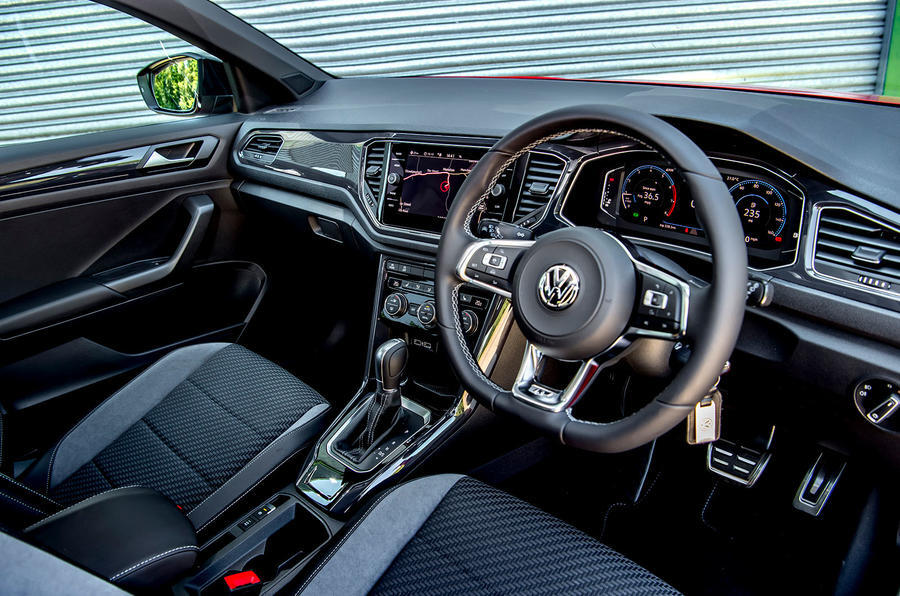 T-Roc servicing costs tend to be slightly lower than for a Ford or Vauxhall, and insurance groups for all models aside from the 2.0-litre turbo petrol are relatively low. A supplement should be included with the owner's manual of any T-Roc made between November 2017 and January 2018, because the original omitted important pages about safety features. The T-Roc ranked an impressive third in the small SUV class in What Car?'s latest reliability survey. Just 19% of owners reported an issue, with electrics the primary area of concern. Only 10% of the fixes weren't done under warranty and none cost more than £50.
Our pick
2.0 TSI 190 R-Line 4Motion: If you can't stretch to the full-bore T-Roc R, try this 188bhp R-Line, which is swift and smooth but also fairly economical. There's four-wheel drive, suitably aggressive styling and 19in alloys to firm up the ride.
Wild card
R 2.0 TSI 300: Stick a 296bhp turbo four under the T-Roc's stubby bonnet, add four-wheel drive, 19in alloys and a beefed-up chassis and the R rate really does go sky high. Fast and fun, if a little unsophisticated.
Ones we found
2018 T-Roc 1.0 TSI 115 SE, 20,000 miles, £16,000
2018 T-Roc 2.0 TSI 190 R Line 4Motion DSG, 8000 miles, £20,995
2019 T-Roc 2.0 TDI 150 SEL 4Motion, 8000 miles, £18,995
2020 T-Roc R 2.0 TSI 300, 3000 miles, £29,500
READ MORE
New 2020 Volkswagen Golf: first prices and specs announced 
New Volkswagen Golf R lands with 316bhp, improved handling 
Source: Car
Fifteen years on from his death, we pay tribute to a WRC legend
Strange what you remember, isn't it?
It was a sad surprise this morning to look at social media and discover it was 15 years since Richard Burns' death at the age of 34 from a brain tumour. I was in the bath and a bit broken when I heard that sad news of his passing, but remember better being lucky enough to be in Cardiff, muddy and a bit cold, to cover his world championship win on the exact same day 19 years ago. In this case, happy memories stick harder, thankfully.
Aged 25, I won the lottery without realising it, getting a job to cover the World Rally Championship from 1999 to 2001, to date probably the golden era for British talent in the sport, with Burns and Colin McRae winning rallies in fast, high-tech but still sideways cars developed by big-spending manufacturers for a media audience drawn in by the sheer variety and spectacle of the sport.
I was working for Motoring News (MN), now Motorsport News, alongside its legendary world rallying correspondent David Williams, who was the ideal conduit for a raw, and frankly until then not rally-mad, writer to meet the teams and drivers.
I'd come from Formula 1, which was massively media managed, yet inside three events, I had the mobile numbers for them all – and they almost always answered my calls. In fact, it was only recently that I deleted Richard's and Colin's numbers from my phone, this tenuous link gone but so, too, the sadness whenever I happened upon them.
But this isn't a tale of friendship lost. I liked both, admired them more and spent some good time with them, but never got much beyond spending a few minutes and sometimes hours here or there with them. Enough to get insights, not enough to really know them.
I remember arriving at the third event I covered, the Safari Rally, armed with some copies of MN, knowing the teams had gone straight from Sweden to Nairobi in order to start testing, thereby missing our coverage. On the way to the service area, I walked past Richard but was too shy – and not a little too awkward back then (probably as now) to do more than nod a hello and walk on, but noting he was looking at me quizzically as he we passed.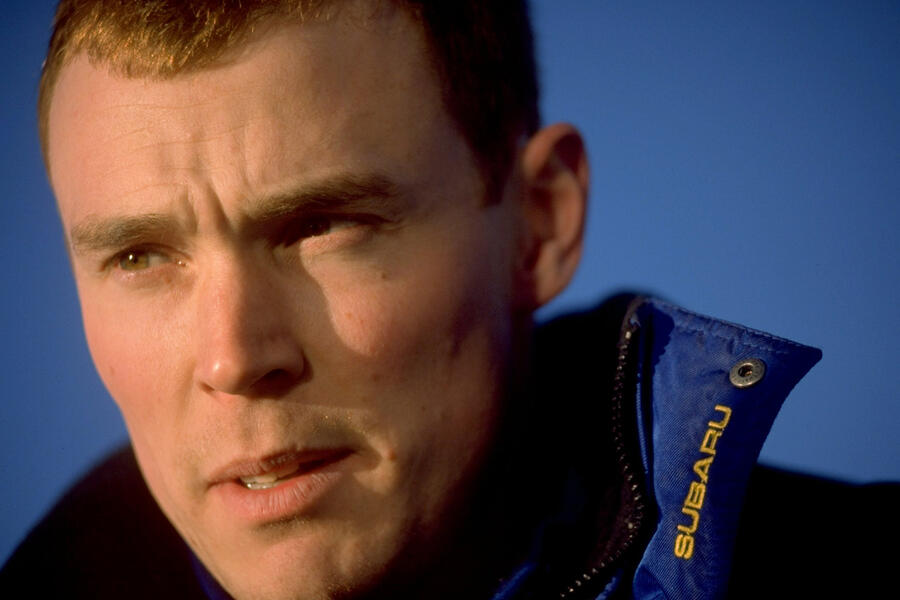 Thirty minutes later, I saw him again and he marched up, smiling. "Next time have a chat, and don't make me go and ask the team for a copy of the paper: I want my own!" I was mortified, but I quite liked the directness. Quite liked that he wanted to read my words, too, most of the time; occasionally he'd point out my mistakes, firmly but fairly. But from then on, he always got a copy whenever I could, and he never failed to say thanks – sometimes taking the time to say it even when I was interviewing him at a service halt mid-rally.
That shines a small light on one side of his personality; Richard could be a gentle soul, and unless he was especially riled, he was always thoughtful and eloquent in answering any questions, a trait that actually earned him an unfair reputation as a moaner, not helped by the comparison with the taciturn, wise-cracking, who-gives-a-damn persona (also not true, although he did little to play it down) of Colin. As Richard's success and fame grew, he built a team around him, I suspect both to enjoy their support and friendship but also to make a little space to protect this gentler side from the spotlight.
He could be arrogant, too, or perhaps hard-headed, but usually thoughtfully rather than unreasonably so. I remember getting Colin to guest edit our Rally GB supplement one year – and interview Richard for the lead story. Richard gamely agreed right up until the point that Colin injured himself and couldn't do it, offering up his co-driver, Nicky Grist, instead. The evening before it was meant to happen, I was in a restaurant when Richard co-incidentally came in. I went over to check he was okay with that plan. "No," he replied. I stuttered an explanation, but he was adamant. "No. I'm not doing that." Nothing else. It was seismically awkward, but you get the point: world champion to world champion would have been fine, but being wound up by a famously chipper co-driving rival wasn't going to happen.
But above all I remember, with some level of defensiveness on my part as I feel aggrieved on his behalf by any suggestions otherwise, that he was bloody fast. So often Richard is portrayed as a driver who didn't have the ultimate speed of his rivals but who accrued points through better consistency. However, I'd argue strongly that while there was that side to him, developed deliberately in tandem with his co-driver Robert Reid and those around them in their early years, Richard could also be the quickest driver bar none on his day – and these were days not just with Colin to contend with, but also Tommi Makinen, Carlos Sainz, Juha Kankkunen and Didier Auriol, world champions one and all.
Across 1999 and 2000, there's a case that the combination of Richard and the Subaru Impreza were the very fastest of all, banging in quick times seemingly at will, but undone in championship terms by poor reliability. But 2001 set that straight, and I'll argue until I'm blue in the face that he was the WRC's Prost to McRae's Senna, and that there's no shame in that. His Rally GB wins against Colin often perfectly illustrated this.
Finally, I remember in 2003 rocking up in San Remo to watch the rally as a fan rather than a reporter. I'd missed the sport and found some cheap RyanAir flights and just turned up, albeit having blagged a media pass. Wandering around in final service with nothing formal to do, I found Richard leaning on his Peugeot 206 with not much to do, either. We stood and chatted for only a few minutes, catching up and focusing only really on his struggles with a car he didn't much love and the difficulties he was having getting what he needed from it. Amazingly, despite this, he remained in championship contention.
Hindsight is a wonderful thing, but it was Richard at his thoughtful, articulate best. I wish I'd lingered longer, but it's a happy memory of a great man, always articulate, fundamentally kind and who also happened to be a great driver.
READ MORE
The day I said goodbye to Richard Burns 
Remembering Colin McRae, 25 years after he became Britain's first WRC champ 
Rally legends twin test: Mitsubishi Lancer Evo VI Makinen vs Subaru Impreza 22B
Source: Car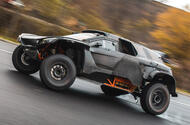 Race team will launch GCK e-Blast 1 at Dakar in 2021; hydrogen-fuelled second car will compete in 2024
GCK Motorsport has announced an electric racer that it claims will spearhead a plan to "revolutionise off-road racing" when it arrives during the Dakar rally next year.
Called the GCK e-Blast 1, the "ground-breaking" vehicle is the first step in GCK's four-year scheme to field the first ever hydrogen-powered racer in the Dakar in 2024.
The e-Blast 1 won't actually compete in January's rally but will be revealed in Neom, Saudi Arabia during the event, before competing in a number of yet-to-be-revealed cross-country competitions.
The e-Blast 1 is powered by a bespoke electric powertrain including a 150kW battery, generating 335bhp and 738lb ft of torque. It's based around the chassis that won the Dakar in 2018 in the hands of Peugeot's Carlos Sainz.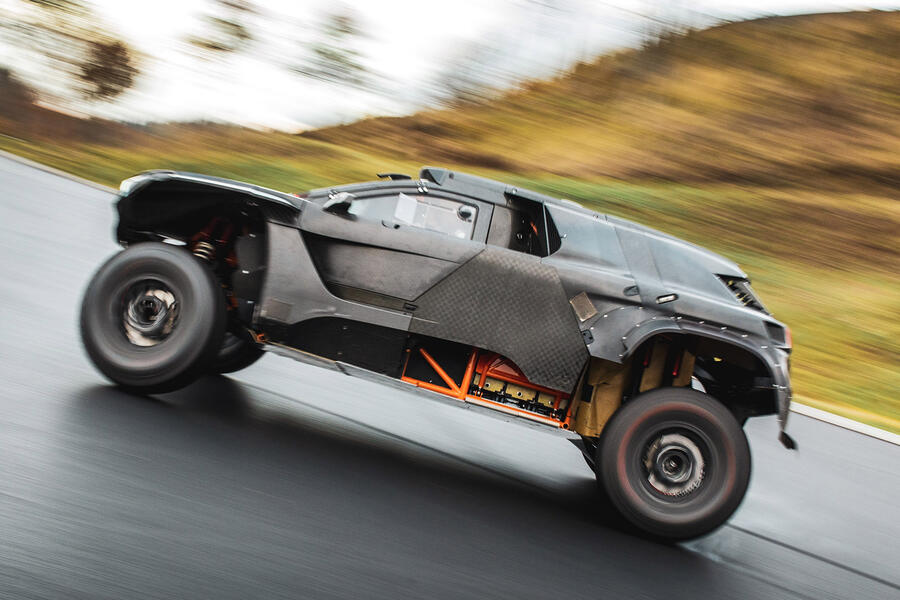 In parallel with the e-Blast 1, GCK Motorsport is collaborating with sister companies GCK Technology and GCK Energy to develop a hydrogen-fuel-cell electric rally car.
The futuristic racer, which has yet to be named, will be unveiled in 2022. It will then drive selected Dakar sections in 2023 in preparation for a full tilt at the title the year after.
As well as racing under the GCK Motorsport banner, GCK says that the hydrogen car will also be commercially available to private teams who share its "environmentally sustainable vision".
Eric Boudot, the CEO of GCK Motorsport's parent company, Green Corp Konnection, said: We're really excited to present the GCK e-Blast 1, the first step in what we believe to be the future of long-distance racing and therefore the future of FIA Cross-Country Rallying: hydrogen-powered vehicles.
Our aim is to create an environmentally friendly rally car, powered only by green energy, that will be able to go the distance."
READ MORE
Revealed: Prodrive details new BRX Dakar rally off-roader 
Prodrive partners with Bahrain for Dakar attempt 
Source: Car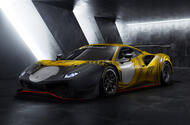 New model is initially reserved for Ferrari racing club members and takes tech from 488 GT3 and GTE cars but without FIA technical restrictions
Ferrari has launched a new, highly limited, track-exclusive version of the 488 supercar that's largely based on its GT3 and GTE racing models. 
The 488 GT Modificata is described as being "exclusively for use during track days and at Ferrari Club Competitizioni GT events" and will be offered initially only to drivers who have recently participated in Ferrari club track events. No price has been provided at this stage. 
Said to harness technology and systems from the Italian brand's 488 customer racing cars, the Modificata features a powertrain "no longer limited by the FIA Balance of Performance" regulations. That means power from the twin-turbo 3.9-litre V8 rises to around 690bhp, while a carbonfibre clutch and the availability of altered transmission ratios allow it to harness the extra performance.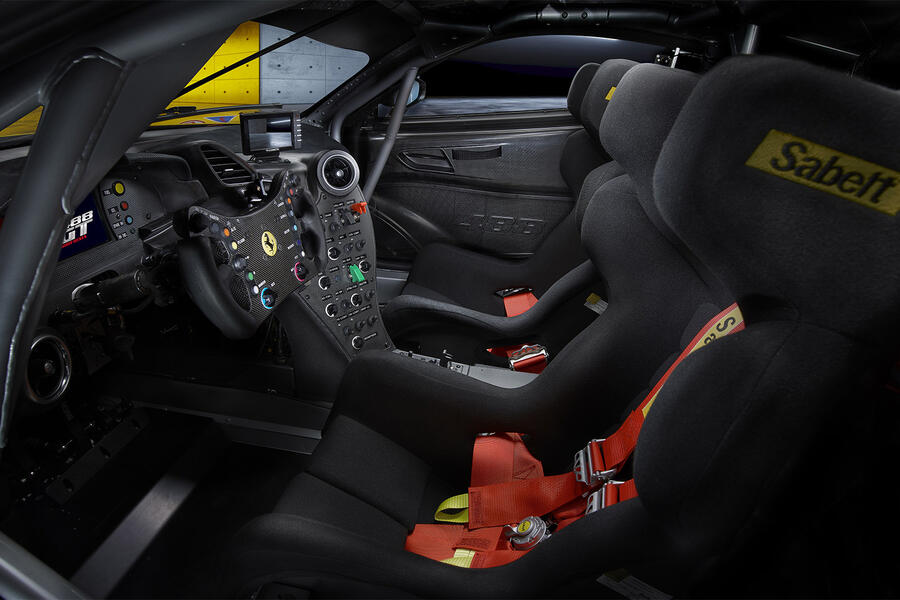 Ferrari hasn't quoted a kerb-weight figure, but we know it utilises a carbonfibre body with an aluminium roof and uprights. However, a downforce figure of 1000kg at 143mph is listed – well in excess of any road-going 488. "Completely revamped" aerodynamics generate higher downforce at the front without increasing drag and reducing high-speed performance. 
Suspension is taken wholesale from the 488 GTE and the brakes, developed with Brembo, feature calipers from the world championship racers and an ABS system from the 488 GT3 Evo. 
The Modificata's cabin is typically stripped out and focused in the same vein as the racing models, but kit including a rear-view camera, full passenger seat, tyre pressure monitoring system and a V-Box/Bosch lap telemetry system is drafted in. A "wide variety" of customisation options are possible, too. 
The new model will be admitted to Ferrari's Club Competition GT track events, aimed at bringing "the most significant and successful cars in the recent history of Prancing Horse closed-wheel racing" together on track. Five events around the world will be offered to customers throughout 2021. 
READ MORE
New Ferrari SF90 Spider arrives as 986bhp drop-top hybrid 
Ferrari Portofino M brings powertrain, chassis and tech upgrades 
Mystery Ferrari LaFerrari prototype spotted with new bodywork
Source: Car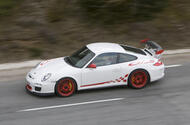 The gen-2 911 GT3 RS isn't the quickest or grippiest of the GT3s, but it just hit the sweet spot
Which is the best of the Porsche 911 GT3s?
It's not a question I need to be asked often, because you'd be certainly surprised and quite possibly appalled to learn how often I ask it myself.
It's not that I'm unsure. On the contrary, I've been so sure for so long I'm hoping that one day the internal monologue might reach a different conclusion. And yes, that's just like watching Titanic over and over hoping for the time the ship doesn't sink.
But there you have it. The answer is the second generation of the 997-era of GT3 RS. A 2010 car. It's the last GT3 based on the original water-cooled design, and before Porsche altered the character of the car by extending its wheelbase and adopting electric steering.
Not that the gen-2 997 GT3 RS is quicker, grippier or in many measurable ways better than those that came before or after. It just hit the sweet spot. On one hand, it had that howling yet unbustable Mezger flat six, in 4.0-litre form the best engine fitted to a street 911 and still monumental as a 3.8. It had exquisite balance, a magical gearbox and, above all, an ability to connect the driver to the road that has yet to be beaten by any descendant.
On the other, it remains usable. This is not 'just' a GT3, but an RS, yet it rides well enough and, while wonderfully sonorous, is not so boisterous that you couldn't use it all the time. The key to a 911 is not just how good it is to drive, but how often it makes you want to drive it. And that RS remains king.
Or does it? As I've been writing this, my mind has turned to another GT3, a 2017 manual gen-2 991-era GT3 Touring (grey, black leather, no badges if you're offering). It might not yet supplant the older car in my affections, but it's close and getting closer. Maybe I should get the two together, find out for sure and remove the voices in my head forever. Or at least until I drive another GT3.
READ MORE
New 2021 Porsche 911 GT3: First ride in 503bhp flagship
Extreme Porsche 911 GT3 RS prototype hits the Nürburgring 
Source: Car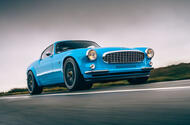 The classic 1960s Swedish sports car has been resurrected by parent Group Geely's motorsport arm. We get behind the wheel
Let me tell you the parts on this car that are directly taken from a Volvo P1800. Relax, it won't take long. There's the metal in all the roof pillars. The handbrake lever. The bonnet release mechanism. And the windscreen wipers.
That's it. That's all.
A classic aviation restorer can pull a wrecked plane from a lake and reconstruct an entire vintage aircraft around a few salvageable parts. Think of the Volvo P1800 Cyan as doing something similar – except with rather less adherence to the original specification.
If you're not sure you've heard of Cyan Racing, located in Mölndal, just south of Gothenburg in Sweden, perhaps you've heard of Polestar. That was the race team and tuner that did such good things with Volvos that Volvo bought the name from it.
Still independent and now renamed Cyan Racing ('cos of the colour), the team is the official motorsport partner for Geely (Volvo's owner) and won the 2017 World Touring Car Championship with a Volvo S60 and the past two World Touring Car Cups for Lynk&Co.
The Touring Car Cup features cars built to 'TCR' regulations, somewhat simpler and more controlled than the earlier 'TC1' regulations the S60 was built for. Which meant after 2017 Cyan had 60 race engineers with some time on their hands, and an idea in their heads. This car – a restomod, although it's less resto than mod – is the result.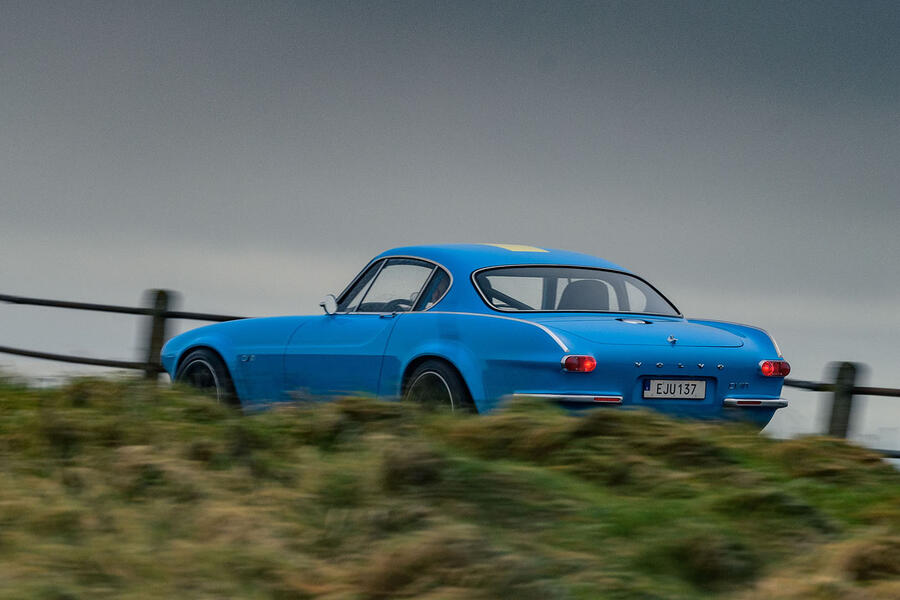 It's a two-seat, front-engined little coupé. The body is largely carbonfibre with high-strength steel in the floor and other places, all bonded neatly together to provide body stiffness that an early P1800 wouldn't even have dreamed about. There's a roll cage inside but this isn't a spaceframe chassis: it's instead carefully and neatly triangulated so that when you open the bonnet, all you see is structural sheet metal.
And an engine. Cyan had a few options, up to fitting an electric drivetrain or resuscitating a Volvo five-cylinder (the company raced with TWR-prepared 850s in the 1990s) but opted to go with Volvo's latest 2.0-litre four-cylinder petrol unit. It's relevant, current, raced in the S60, and when Volvo uses it in production cars with both a turbo and a supercharger, it can make more than 400bhp, so it's strong.
It also – with no supercharger and a turbocharger moved low and out of sight, and shorn of loads of other plastics and ancillaries – looks ace, like a proper old-school twin-cam.
Drive goes through a dog-leg five-speed manual gearbox sourced from Holinger in Australia (one of the finest decisions made in decades in the driver's car realm, as we'll come back to) to the rear wheels via a limited-slip differential. Suspension is by double wishbones all around. There is no anti-lock braking, no traction control and no assistance for the brakes at all, although there is power-assisted steering. The weight is only 990kg and only 47% of that is on the front but the front tyres are 245/40 R18s. With quick steering and a small but delightful Momo Prototipo steering wheel, the steering was considered too heavy without assistance.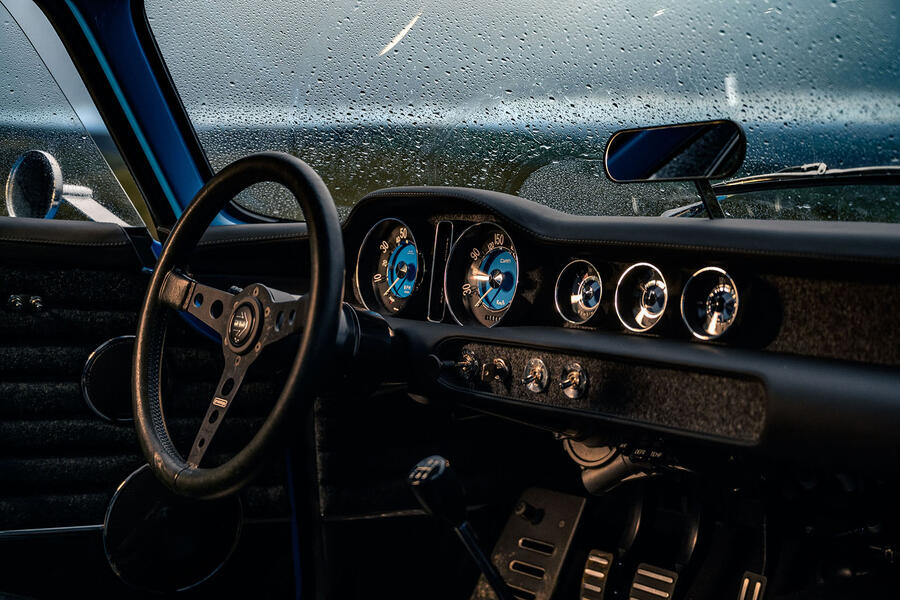 An original P1800 never wore tyres that big, of course. But it never had a chassis like this nor an engine that makes 414bhp at 7000rpm or 336lb ft at 6000rpm, nor revved to 7700rpm. "We want it to feel as naturally aspirated as possible," Hans Bååth, Cyan's general manager for cars, shouts over monsoon-levels winds in Peak District. "So when you get to 5000rpm and it feels fast, keep going."
This is, you suspect, a car that wants to be driven. In ethos, it seems most like an Alfaholics GTA-R, a car stripped back to beyond the original and rebuilt better with extraordinary care and precision – and a swankier engine. We loved the GTA-R when we experienced it last year and Bååth tells me I'll be the first person to have driven both.
So I slink in, over a roll cage bar and into deep, supportive seats and a low-slung, genuinely comfortable driving position. The steering wheel doesn't adjust but it doesn't matter. The seat is fab and the tall gearlever extends way towards you. Fit and finish around the cockpit are exceptional: beautifully stitched leather, nice fabric and a great, simple array of dials and toggle switches. Race teams do know where to put stuff so it's easy to find while you concentrate on driving.
A small, classic key, like the sort you'd have found on a filing cabinet, fires the engine to a loud but refined idle. Nothing terribly unusual so far. The pedal spacing, heights and weights are all absolutely perfect. There's even a footrest with a main-beam button just like the old days. I grab the gearlever and… holy moly. It's long, not overtly weighted, but slots into first with such tremendous precision that I try moving it around the gate a few times just for the sake of it. It really is something else. Check over the shoulder – the mirrors are small and the interior mirror is mounted to the dashboard, not the roof – and we're off.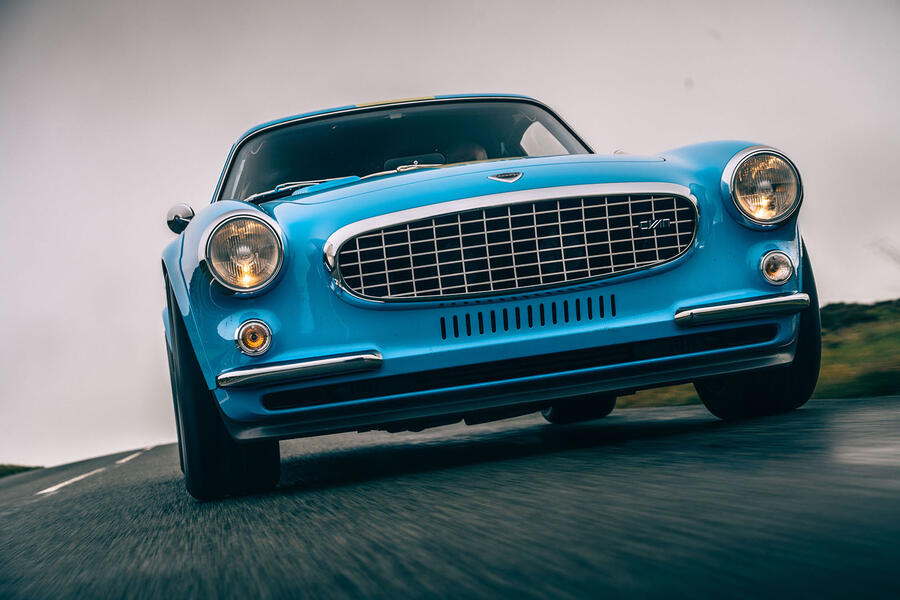 Cyan's P1800 eases away. It's firmly damped, but not harsh. Body control's impeccable but, well, the body is light, after all. There's not a hint of chassis flex.
At 1748mm wide, owing to its extended hot-rod wheel arches, the Cyan is around 50mm wider than a standard P1800, but still a truly compact car, and only 4203mm long. In feel, then, think a bit bigger, a bit less wieldy, than a Caterham 7, but not by that much.
The steering is medium weighted, superbly accurate and remarkably free of kickback. It doesn't take on much additional weight as you add cornering forces, but it retains its smoothness. Bååth tells me it's not fully calibrated yet. I like it, but I'd accept a bit less isolation for a bit more feel.
But I'd be splitting hairs. It's a totally immersive drive. The engine's noisy, the transmission whine even more so, and mooching around at 3000, 4000 revs, you start to wonder if the full 414bhp is there. It is, if you search for it: stay in second gear when all the noise tells you to grab third, as in a Porsche Cayman GT4, and really extend its legs. Then you'll find the power, and the poise, and grip, and balance, to back it up.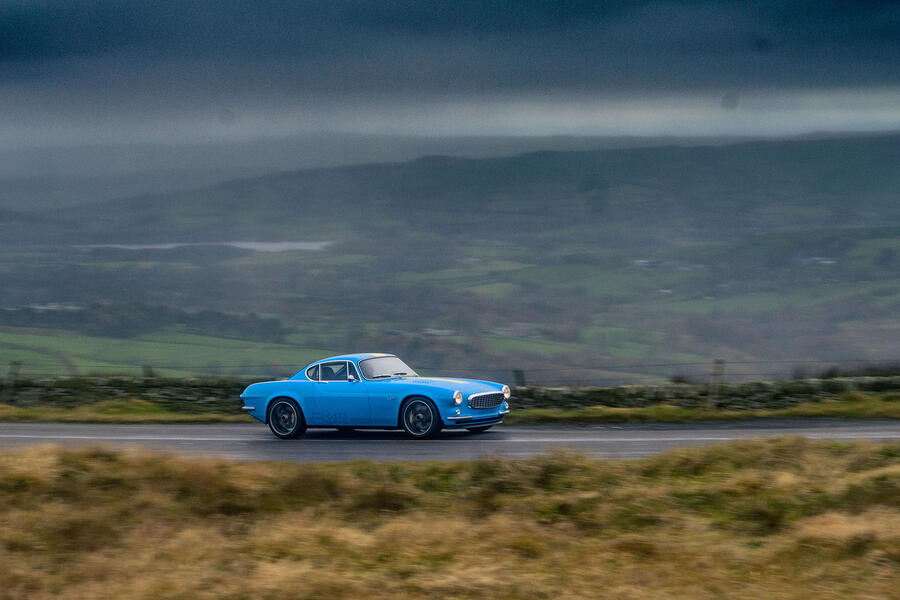 And with such composure in the chassis and smoothness in the steering comes the gearshift. The stick rattles quite often but moves between gears more like the speed controller on an old-fashioned pillar drill or lathe than a car's gearlever. I can't remember the last time shifting gears was this much of a pleasure. The whole experience is engaging like nothing modern this side of a Caterham, Ariel or Lotus Elise.
Compared with a GTA-R? I think I found the Alfa more entertaining but wouldn't want to call the comparison: the Alfa was the first car like this I'd driven, and your second taste of something is never as intense as the first. Besides, with a bit more soundproofing and dampers slackened a touch, the Cyan P1800 would make an exceptional grand tourer and I don't think GTA-R could be.
And both are built in such tiny numbers – Cyan thinks it could make 10 a year, priced at nearly £400,000 – and to such unique specifications, that what's the point of comparing?
Have one, have either, have both. Just love that it exists. What an exquisite machine.
Charting the P1800's history
The P1800 made its debut in 1961 and stayed on sale until 1973, available as this notch coupé and also the less popular sports estate. Engines were either a 1.8 or, later, a 2.0-litre four cylinder, driving through a four-speed manual or three speed auto.
It was well liked, with over 45,000 made in total. Cyan says these recreations can be registered anywhere within the EU, but in the UK, it was and will remain a bit of grey area for 'restomod' cars. We have slightly different rules governing old vehicles, reconstructed classic vehicles, kit-built or kit-converted vehicles and, what I suspect would apply here, radically altered vehicles. You can keep the original registration, or get an appropriate age-related plate, if you meet certain criteria. For radically altered cars, you amass points for each original (or unaltered) component fitted. 
If you don't meet those, you can still register and enjoy the car – but it may get a Q-plate. I imagine, as time goes by, there'll be less stigma to this than there used to be.
Volvo P1800 Cyan specifications
Where Peak District On sale Now Price £379,000 Engine 4 cyls, 2000cc, turbocharged, petrol Power 414bhp at 7000rpm Torque 336lb ft at 6000rpm Gearbox 5-spd manual Kerb weight 990kg 0-62mph 5sec (est) Top speed 170mph (est) Economy no WLTP data available CO2/tax band no WLTP data available
READ MORE
Iconic Volvo P1800 reborn as 414bhp continuation special
Lynk & Co reveals 493bhp concept car based on TCR race car
Source: Car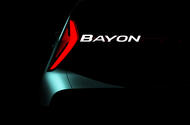 New arrival will sit underneath the Kona as the entry point in Hyundai's burgeoning SUV range
Hyundai has released the first official details of a new entry-level SUV that will arrive in 2021 to rival the Toyota Yaris Cross and Ford Puma.
Designed primarily for the European market, the crossover has been named Bayon in reference to the French city of Bayonne, a hub for outdoor sporting activities, which Hyundai says highlights "the lifestyle character" of the new model.
It will be the smallest model in Hyundai's SUV line-up, sitting underneath the Kona, which has recently been redesigned and updated for 2021. 
Given the model's size and positioning, it can be expected to share much of its mechanical make-up with existing Hyundai and Kia models. An electric version is unlikely, given the imminent arrival of the similarly sized Ioniq 5 EV. 
It's likely that, as with the Yaris Cross and Puma, the Bayon will take its underpinnings from a smaller-bodied supermini, in this case the i20. 
That would mean a petrol-only engine line-up comprising an 84bhp naturally aspirated 1.2-litre four-cylinder, a 99bhp mild-hybrid 1.0-litre turbo and a range-topping 118bhp version of the same engine.
Five- and six-speed manual gearboxes would be available, as well as a seven-speed dual-clutch automatic.
Expect a chunky, off-road-inspired body kit in line with the SUV's activity aspirations and a tech-heavy interior with a raft of connectivity and advanced driver aids fitted as standard.
Andreas-Christoph Hofmann, Hyundai's vice president of marketing and product, said: "Hyundai is strongly established in the European SUV market already, in terms of our model range as well as our sales success. 
"By launching a new, additional B-segment model as the entry point into our SUV line-up, we see a great opportunity to cover European customers' demand even better and to increase our offering in a highly popular segment."
More details will arrive closer to the Bayon's expected on-sale date of mid-2021. 
Read more
New-look Hyundai Kona gains N Line trim, mild-hybrid options​
Hyundai launches new Ioniq sub-brand for electric models​
Source: Car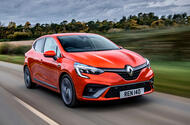 With two electric motors assisting a petrol engine, is it too complex for its own good?
According to Renault, the E-Tech hybrid powertrain in this Clio features technology "inspired" by Formula 1. By which, we reckon, they possibly mean that, much like F1 power units, it's incredibly clever and confusingly complex, yet all but hidden away from view.The powertrain is based around a 1.6-litre engine that's boosted by two electric motors – just like Renault's F1 car (although we doubt Daniel Ricciardo would have reached the podium this year with a 102bhp engine and a total system output of 138bhp). The largest e-motor, which adds 48bhp, and the petrol engine are both driven from an automatic transmission. The engine is driven by four gears and the e-motor by two, resulting in 15 possible combinations.Then there's a small, 20bhp motor similar to that in a mild-hybrid system, which acts as a starter-generator. Both electric motors are charged via recaptured energy stored in a small, 1.2kWh battery and can operate independently or together.There are two reasons for such a complex system. The first is that, battery size aside, it's essentially identical to the plug-in hybrid units offered in the larger Captur and Mégane. Second, the relatively small battery means the hybrid adds only around 10kg to the kerb weight of a comparable petrol Clio. That's crucial in making the hybrid system effective in a supermini, which isn't an easy task. There's a reason why the class isn't exactly flush with hybrid machinery: the Clio E-Tech Hybrid's only real direct competitors are the Toyota Yaris and Honda Jazz.
Source: Car