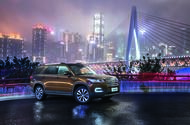 Changan's CS95 is a seven-seater with a Land Rover theme
Europe had better start getting used to Chinese car makers muscling in. Julian Rendell visits Changan, a car giant tipped for overseas growth
Any car enthusiast is excused if they've never heard of Chongqing. Populated by 30 million people, this city in the centre of China is 1100 miles south-west of the capital, Beijing, yet it can easily claim to be China's motor city as it's home to 30 car factories. There's enough capacity 
to produce three million cars a year, about 12% of China's total car output. For context, the output from this one city outstrips the UK's production record (two million, set in 1972). 
Much of Chongqing's automotive focus is Changan, a state-owned enterprise that has built cars since 1959, starting with a military truck modelled on the World War II US Jeep. Today, its range has expanded to 17 Changan-badged models, including an electric vehicle, and output is around one million a year from seven assembly plants and one engine factory. But Changan also has joint ventures with Ford, Peugeot and Suzuki, taking annual output to three million.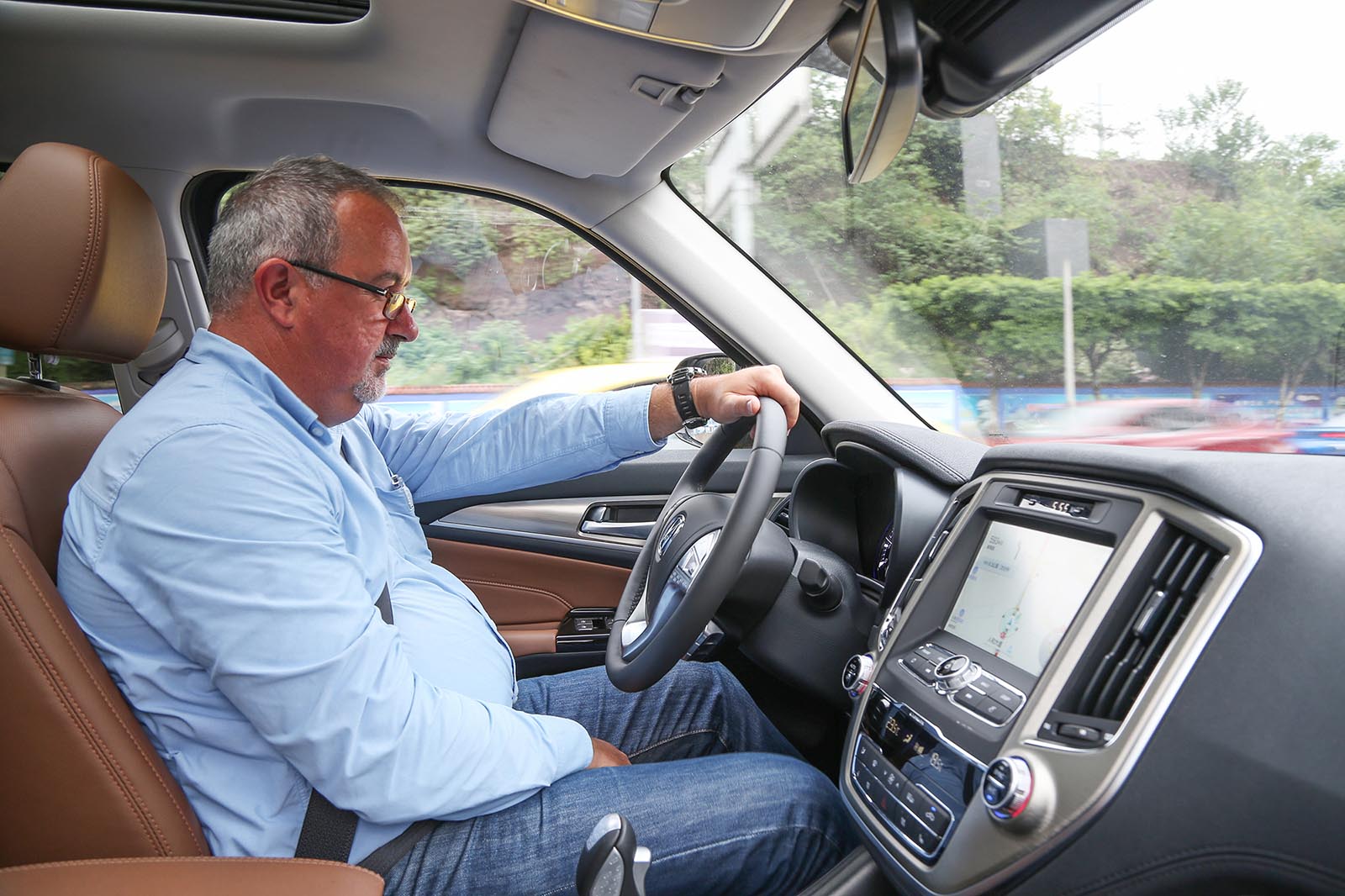 Recently, Changan has benefited from huge investment; its factory in Liangjiang, outside Chongqing, the centrepiece of an industrial 'cluster' has been boosted by a colossal £60 billion of investment. The clearest evidence of this investment are Changan's two newest models, which are both high-riding SUVs: the five-seat CS55 on sale in China since July and the seven-seat CS95 from November last year. 
Both have been engineered in China but with considerable input from engineering and design centres in the UK, the US and Italy. Changan is much more than a local enterprise, even if today its cars are largely focused on the domestic market. 
"We have really put everything we know into the two new SUVs," says Gordon Cook, Changan's head of vehicle integration, "and we've really got the cars working well."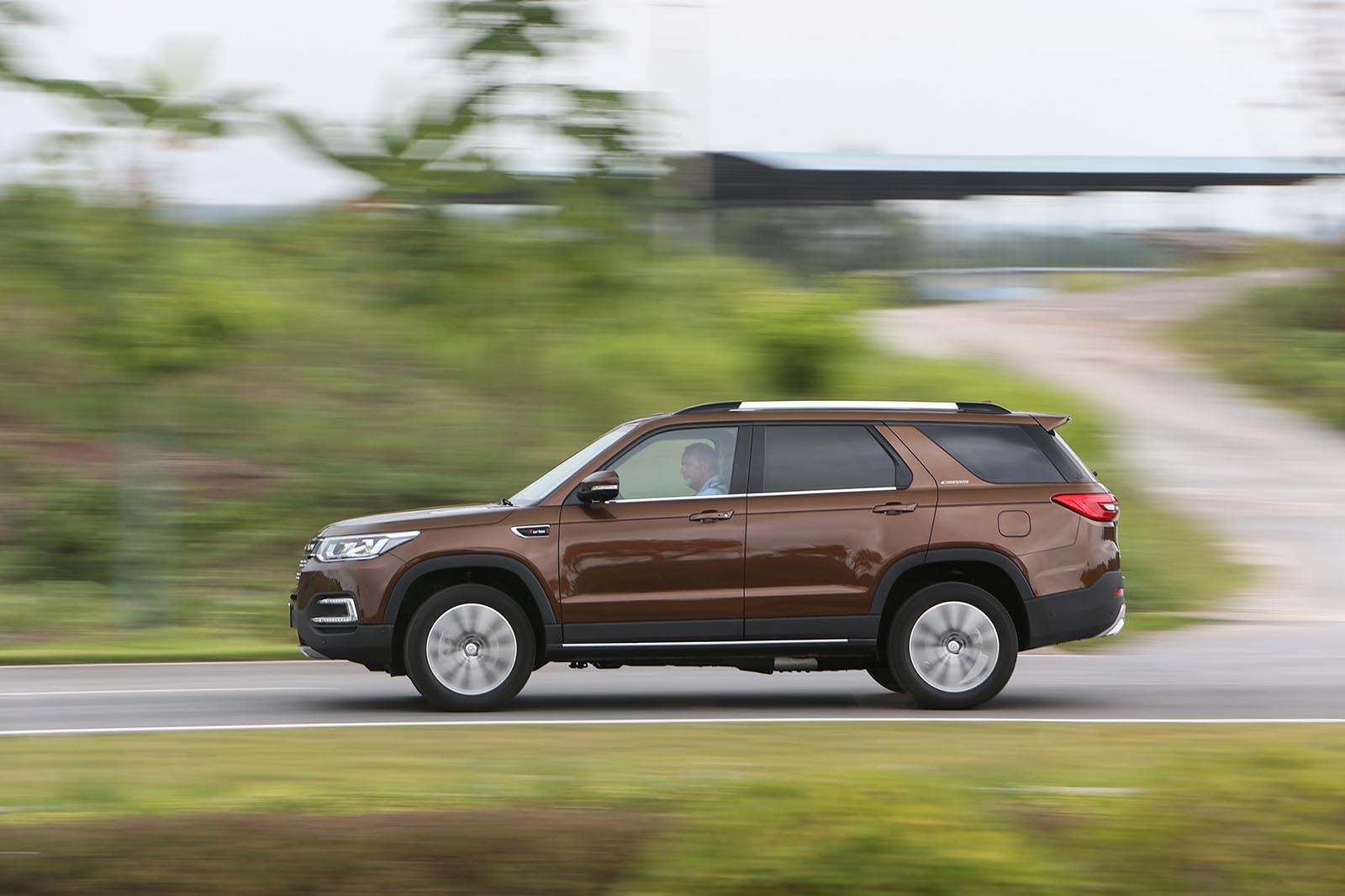 Previously, the Briton was involved in honing the handling of Ford Europe's range up to the previous generation of the Fiesta, before moving to Changan's Ford joint venture and then to the parent firm. 
There's a significant Ford theme running through Changan. Head of safety Hui Zhao, an American-Chinese, used to work at Ford's Dearborn safety centre. 
Today, staffers such as Cook are implementing Ford doctrines on ride and handling, and the benefits can be felt in the road manners of the two SUVs, which bear comparison with better-known models. 
But it's still a mystery whether Changan will launch its models in the UK. We asked sales and marketing boss Yang Jie and he batted the question away with a smile 
and offered answers that were less than illuminating. Despite his promises to fill in the detail later, the information was never clearly communicated.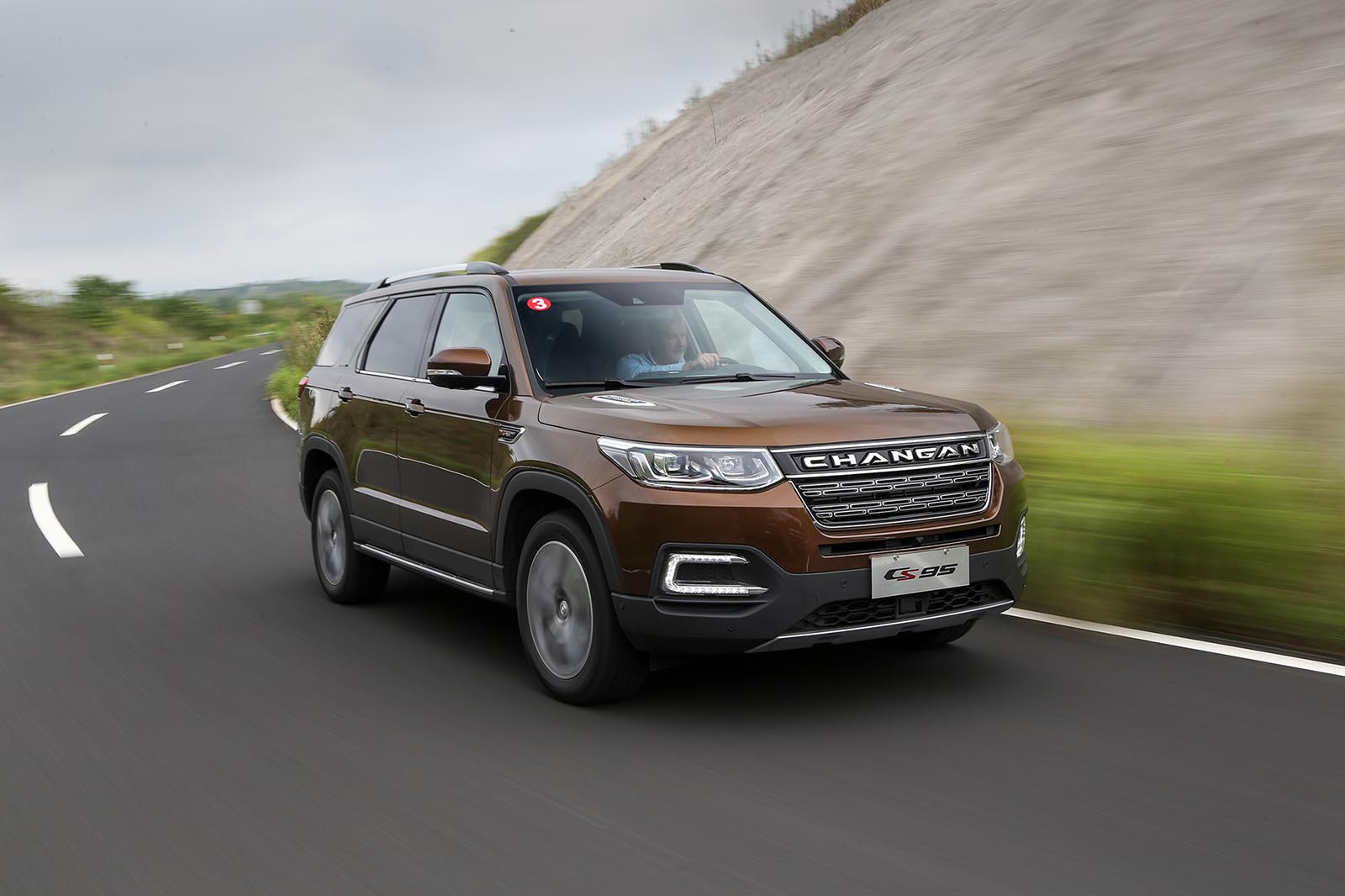 His clearest answer was this: "Britain and Europe are where we want to go, but we are concentrating on the domestic market. We have a target to be number one in China and then we will go to Europe." 
Another source suggested the US is the first target market, with a launch date of 2025 pencilled in and Europe following in 2028. But given the pace of development at Changan and its incredibly short, four-year model cycles, this feels a lazy timeline for a company developing at such a pace. Given the strong level of technical competence exhibited by the CS55 and CS95 now, it feels more sensible that the next-generation models after 2021 could be engineered ready for either the US or Europe. 
Changan managers and engineers are well aware that its powertrain strategy won't get it very far in Europe, being held back by a lack of diesel engines. The two-tonne CS95 SUV, for example, is powered by a turbocharged 2.0-litre petrol unit understood to average around 30mpg in Chinese driving conditions. Trying to sell this model against rivals with 40-50mpg diesels would be tough.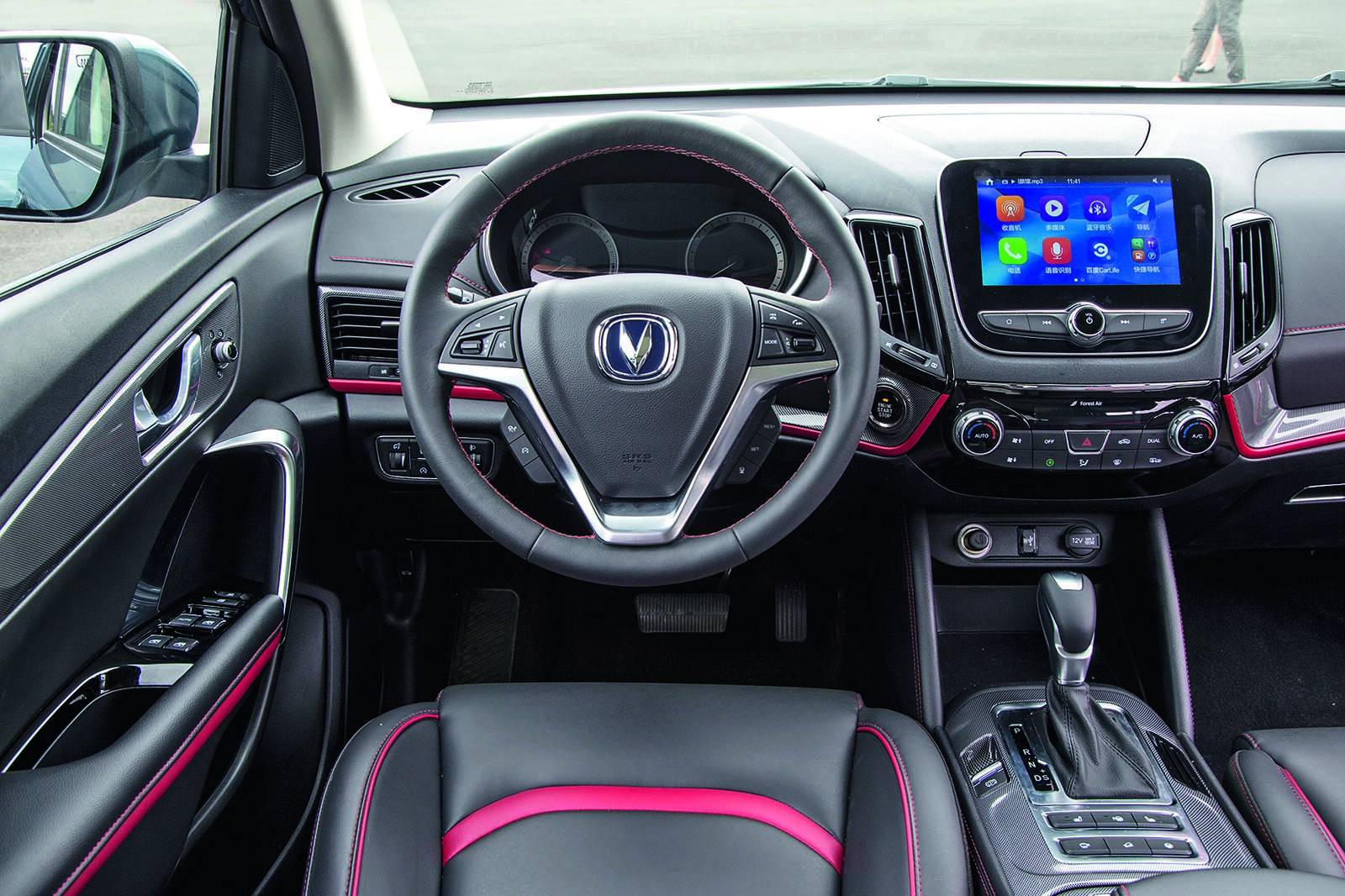 As far as we could discover, Changan has no plans to develop a new range of diesel engines. That's unsurprising. Europe is the only global market where they sell in volume and the political shift against oil-burners makes that strategic move unappealing. 
More likely for Europe is a new range of plug-in hybrid petrol engines currently in development. A 1.0-litre four-cylinder petrol hybrid will power smaller saloons and
 SUVs in the home market, but more applicable to the UK is a 1.5-litre petrol plug-in using the same Blue Core engine as in the CS55. There's no word on whether these would be series or parallel hybrids, but the fact that they are plug-ins at least suggests they use the latest in lithium ion battery technology. 
A tour of Changan's crash safety centre revealed that work is already in progress on the impact safety of lithium ion battery packs in a full range of the three main global safety standards: Chinese, European and US. That's a strong indication of Changan's global ambitions. A compact battery electric saloon is already on sale in China.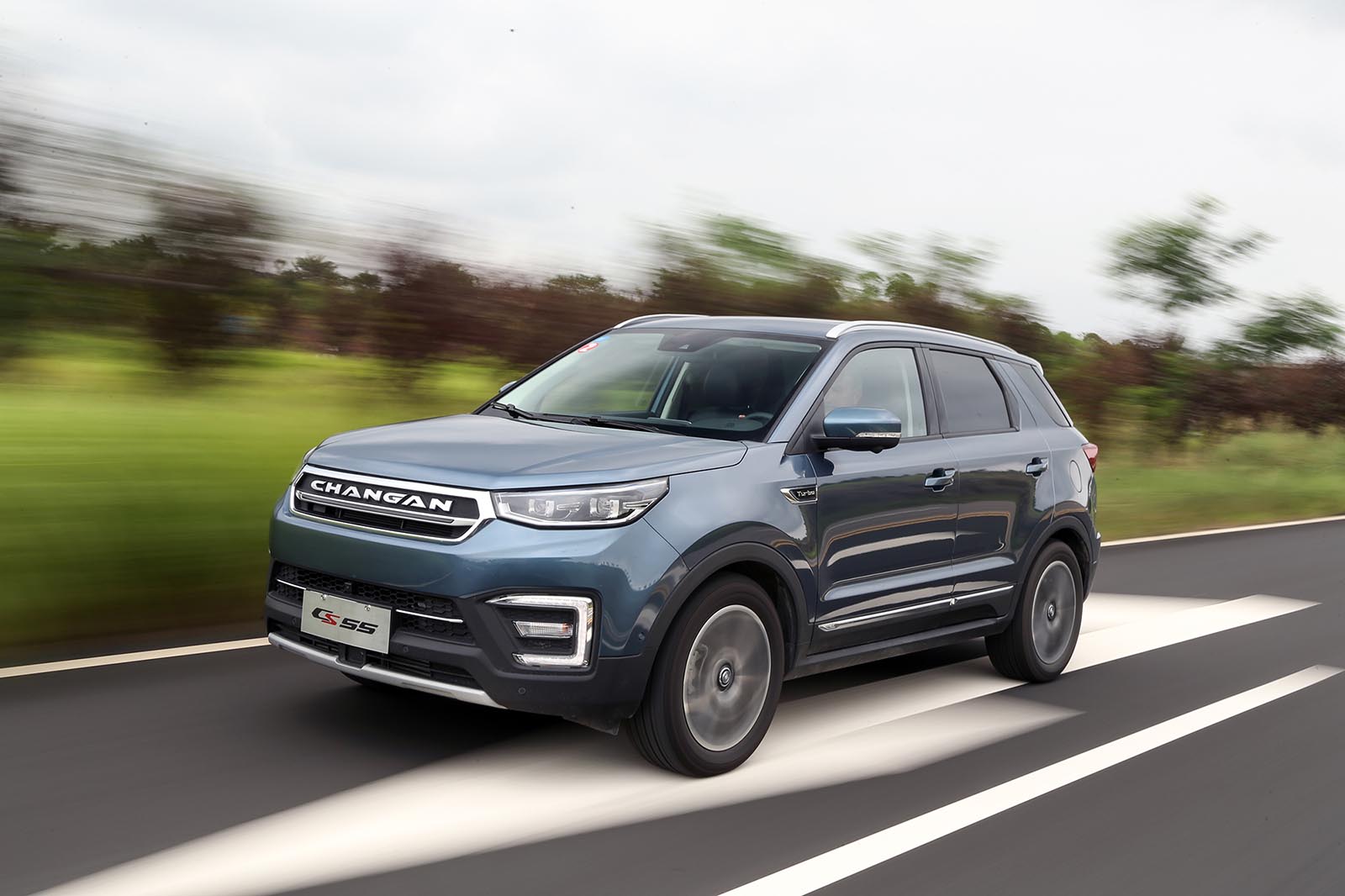 If you put the hybrid and battery electric strategies together with increasingly competitive chassis engineering and interior and exterior design quality, it's easy to imagine Changan being positioned to move into the UK market in the next three to five years – 2020 to 2022, much faster than unofficially indicated. 
Of course, having the right models and powertrains is only part of an export push. A distribution plan needs to be formulated – either a conventional distributor/dealer organisation or a direct sales model. 
Direct sales is the plan for Geely's mid-market Lynk&Co, which arrived with a bang at the Shanghai motor show in April with a new compact crossover, badged 01, in the mould of Changan's CS55. Geely's proposals for a Volvo V60-based saloon, the 02, and an S40-based saloon, the 03, were also revealed, with European launch dates in 2018-2019. Geely is forecasting 20% of its global sales will be from Europe by 2020.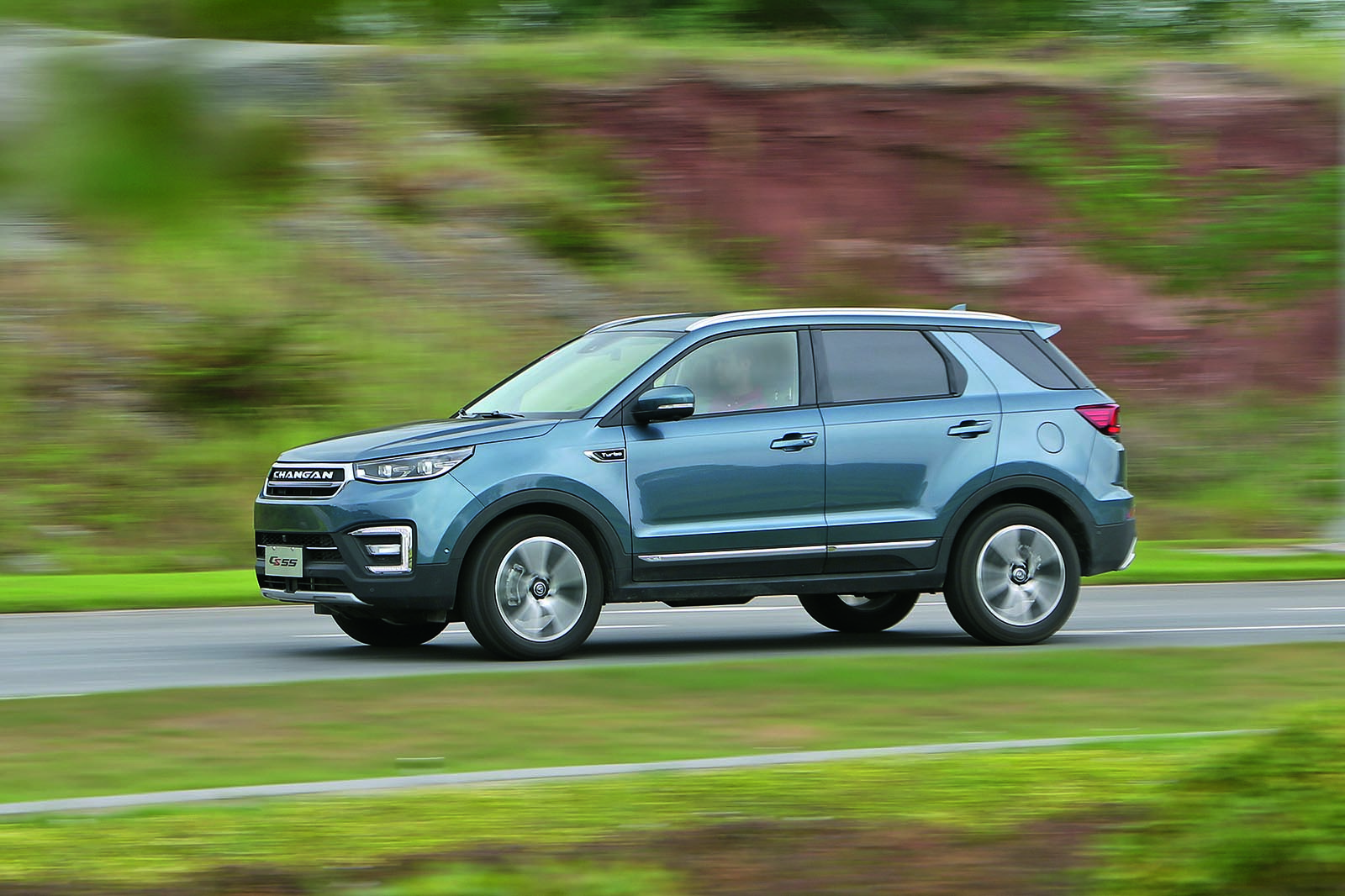 Right now, Changan won't even discuss its thoughts and ideas for distribution in Europe, but our guess is that it is working on the project behind the scenes. Why else would Changan invest in an engine design centre in Birmingham or a styling studio in Turin? 
Lynk&Co is going for no-haggle, direct sales without dealers. As well as offering close control over distribution, it enables a quicker set-up, with no complicated process of selecting and vetting potential dealers. The drawback, as demonstrated by the now defunct Daewoo, is having no regional mechanism to value trade-ins and offer service and warranty back-up. Geely and Lynk&Co have a big head start over Changan, having owned Volvo for seven years. That's plenty of time to understand western markets and how to tackle Europe. Geely and Lynk&Co also have a core of highly experienced western engineers at director level to pull the design, engineering and marketing levers. In our meetings, Changan still seemed like a Chinese local-market company feeling its way slowly to the West with an unclear strategy.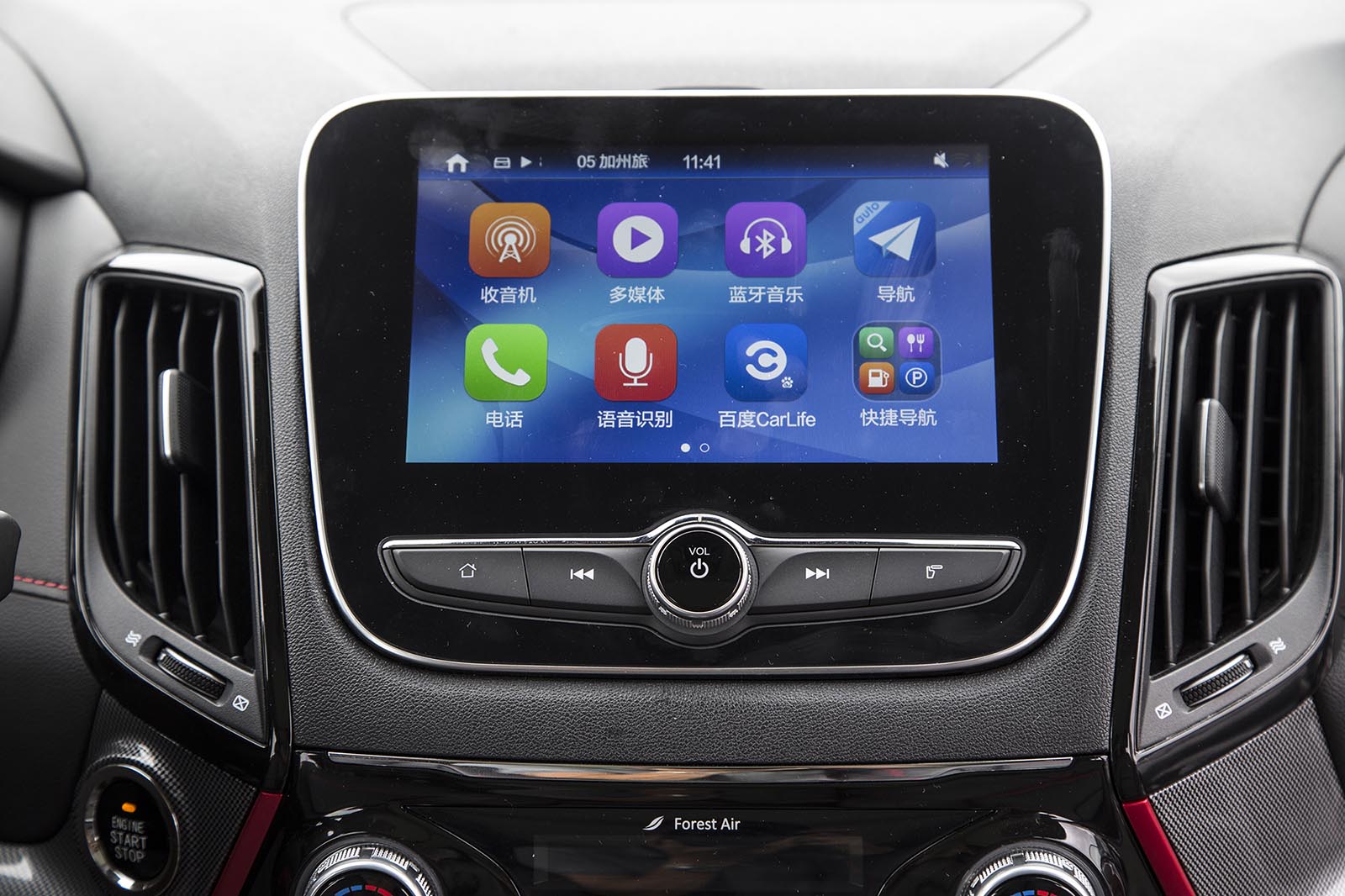 Geely is a privately owned company listed on the Hong Kong stock exchange rather than a state-owned company like Changan. It will be interesting to see how Changan's statist culture will cope with the highly competitive, capitalist European market, where it can't rely on direct government help. 
Changan is highly successful at home, although it didn't have a model in the 2016 Chinese top 10, which was dominated by SAIC, Trumpchi, Great Wall, Volkswagen and General Motors. Last year, the bestselling model was the Wuling Hong Guang, a seven-seat MPV, with 650,000 units sold. Wuling is in joint venture with GM. 
Changan is well backed and ambitious, with an improving range of models, and the engineering of its cars is well advanced and the design of interiors astutely judged. But any push to European sales feels some way from commercial readiness. That's not to say Changan couldn't get a foothold in Europe right now, but it doesn't seem to be confident in taking that risk just yet. 
What are Changan's cars like to drive? 
A tour around the Shanghai motor show in April was enough to convince you that China's own-brand car makers have made phenomenal progress in the past decade. 
Driving the latest products from Changan, the five-seat CS55 and seven-seat CS95, just confirms that impression in their all-important and likeable on-road behaviour. 
In driving manners, rolling refinement and interior quality, these two models bear comparison with equivalents from Dacia, Ford, Kia and Skoda.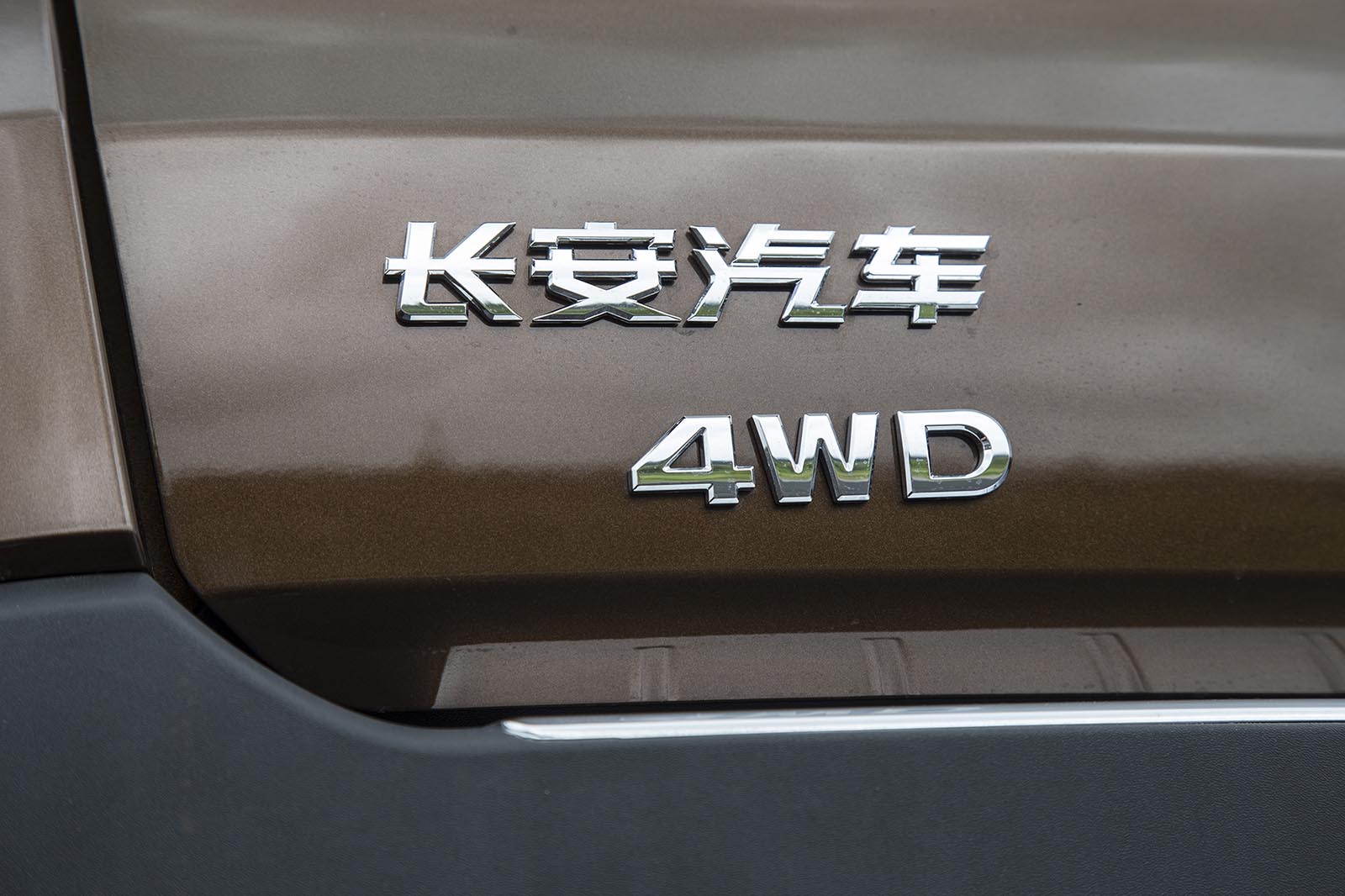 The involvement of UK chassis engineers has clearly had a big influence of the fluency of the steering, compliance of the chassis, consistent weighting of controls and smoothness of brakes. The CS95 feels very well isolated from road noise, for example. 
For the home market, though, with its madcap traffic and brutally potholed and undulating road surfaces, there is probably a limit to how far this dynamic excellence can be pursued.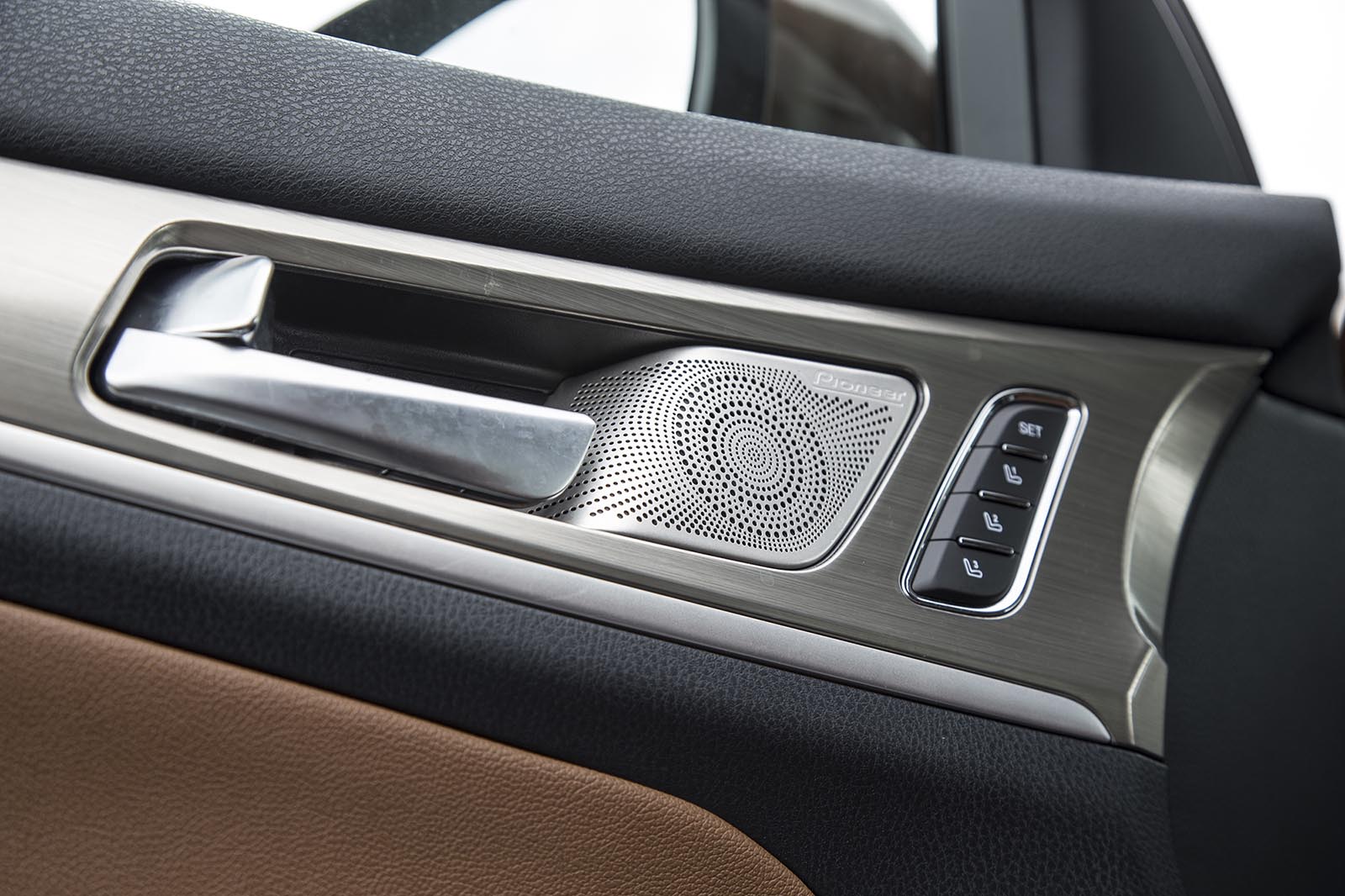 With safety so high on the agenda for Changan, its engineers are promising a deep dive to explain why a CS55 test car rolled in a 30mph lane-change manoeuvre during our visit, after the journalist driving it switched off the ESP. 
Stability control is standard on the CS55 and CS95, which are also well equipped with anti-lock braking system, electronic brakeforce distribution, autonomous emergency braking, traction control, hill descent control, dual front airbags, side airbags and curtain airbags.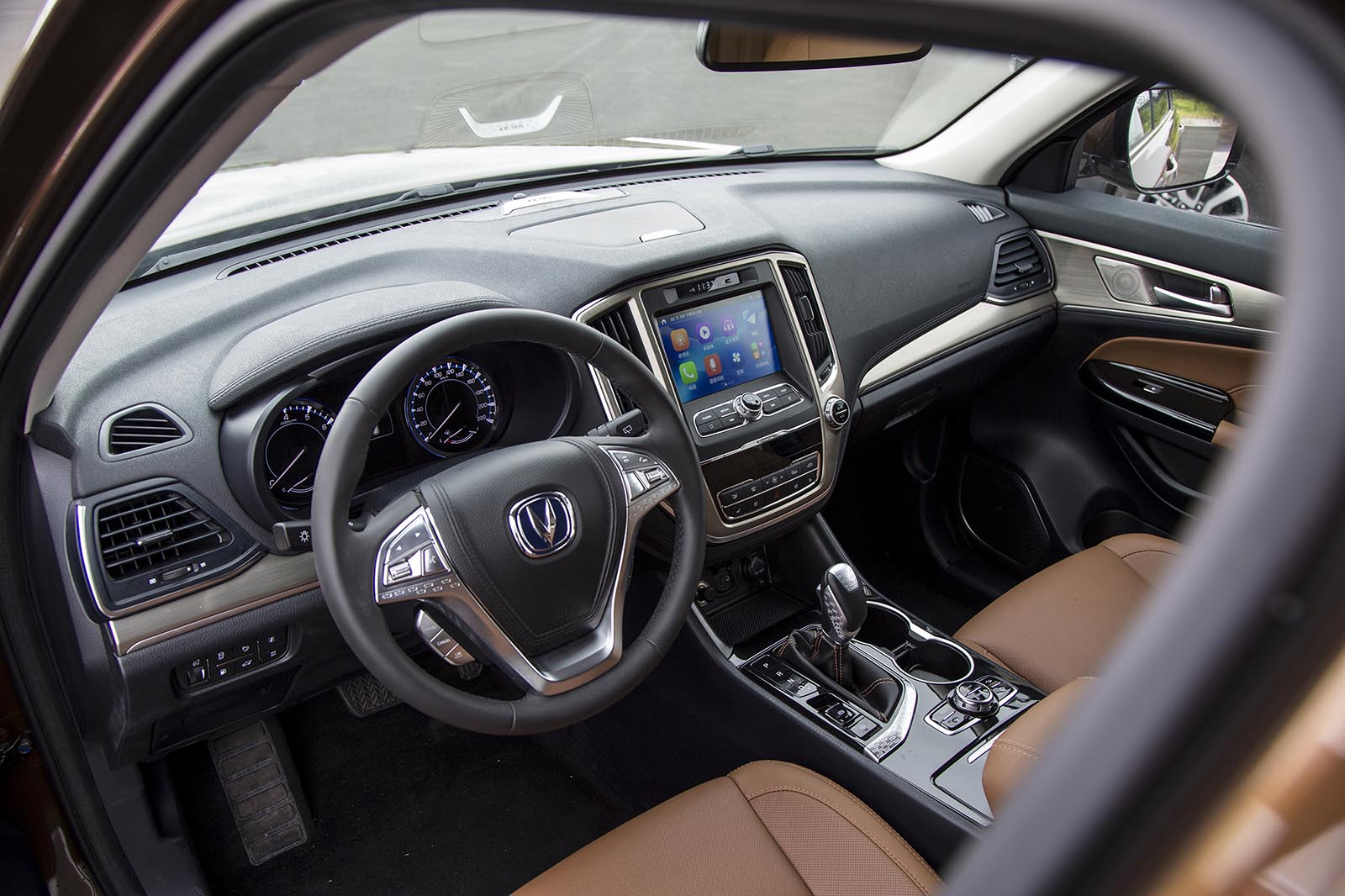 There is work to be done on powertrain refinement and transmission calibration, though. And Changan's design studio in Italy needs to be given more freedom to find an authentic new styling theme that's less Land Rover-inspired. 
But with the resources at Changan's disposal, progress seems highly likely and rapid. 
Six more Chinese-owned brands with designs on Europe: 
Borgward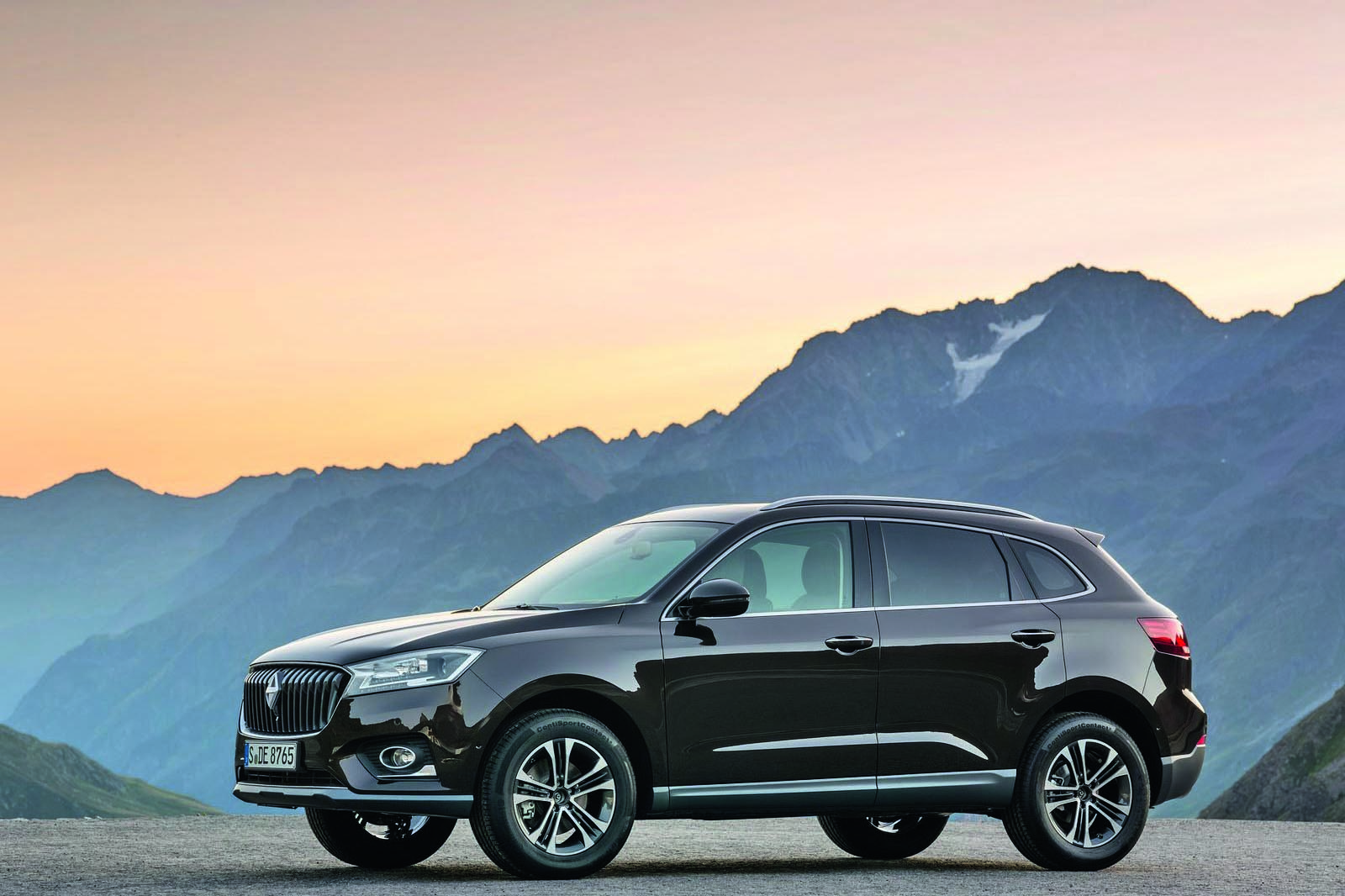 The defunct German brand is being revived by Chinese truck maker Foton for two SUVs, the mid-sized BX5 and larger BX7. They're due to be built in a new factory in Bremen. 
Chery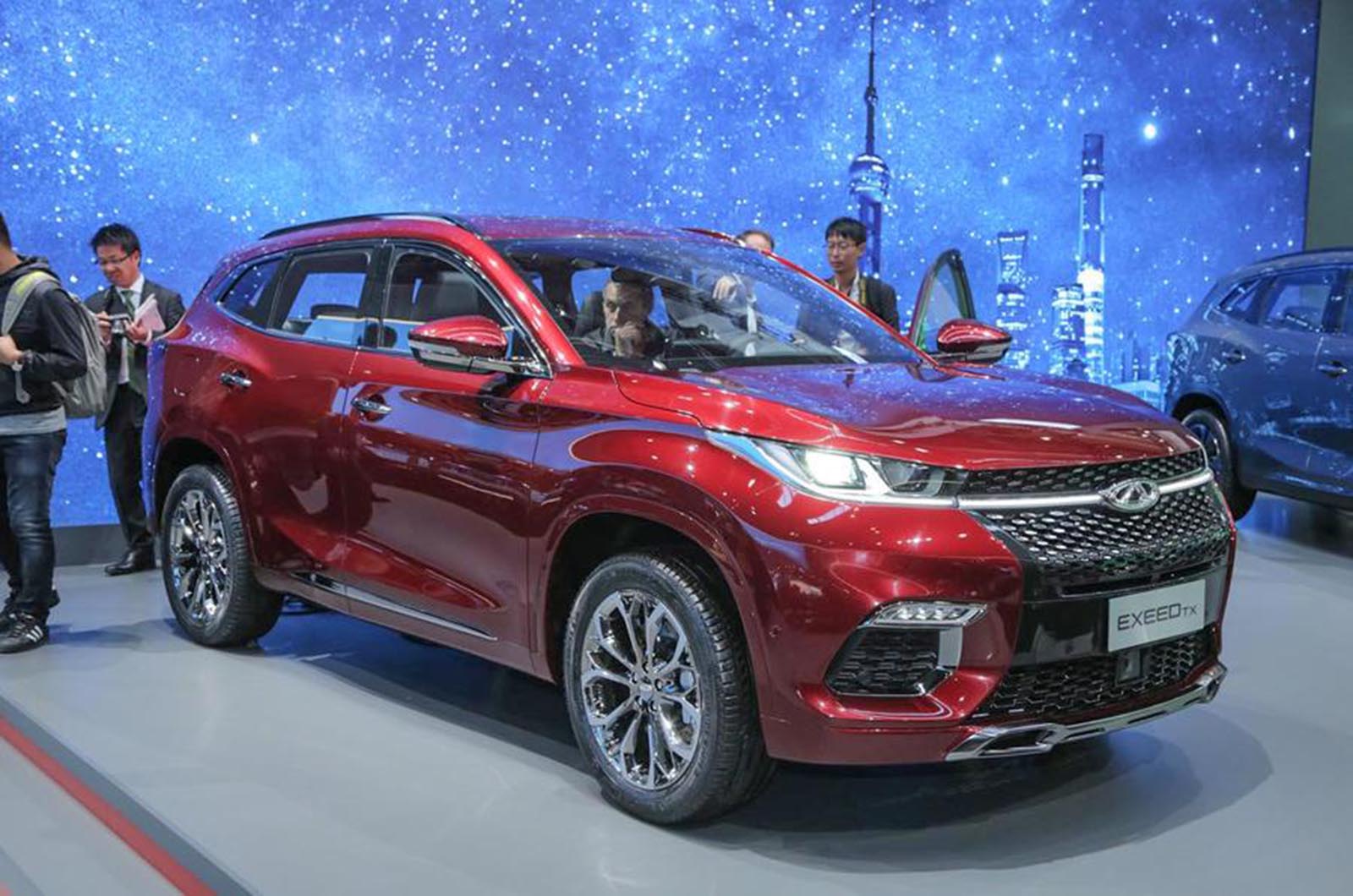 Its mid-sized crossover was revealed at the Frankfurt show to spearhead a European launch in the next three to five years. Rivals include the Nissan Qashqai and Mazda CX-5. 
Geely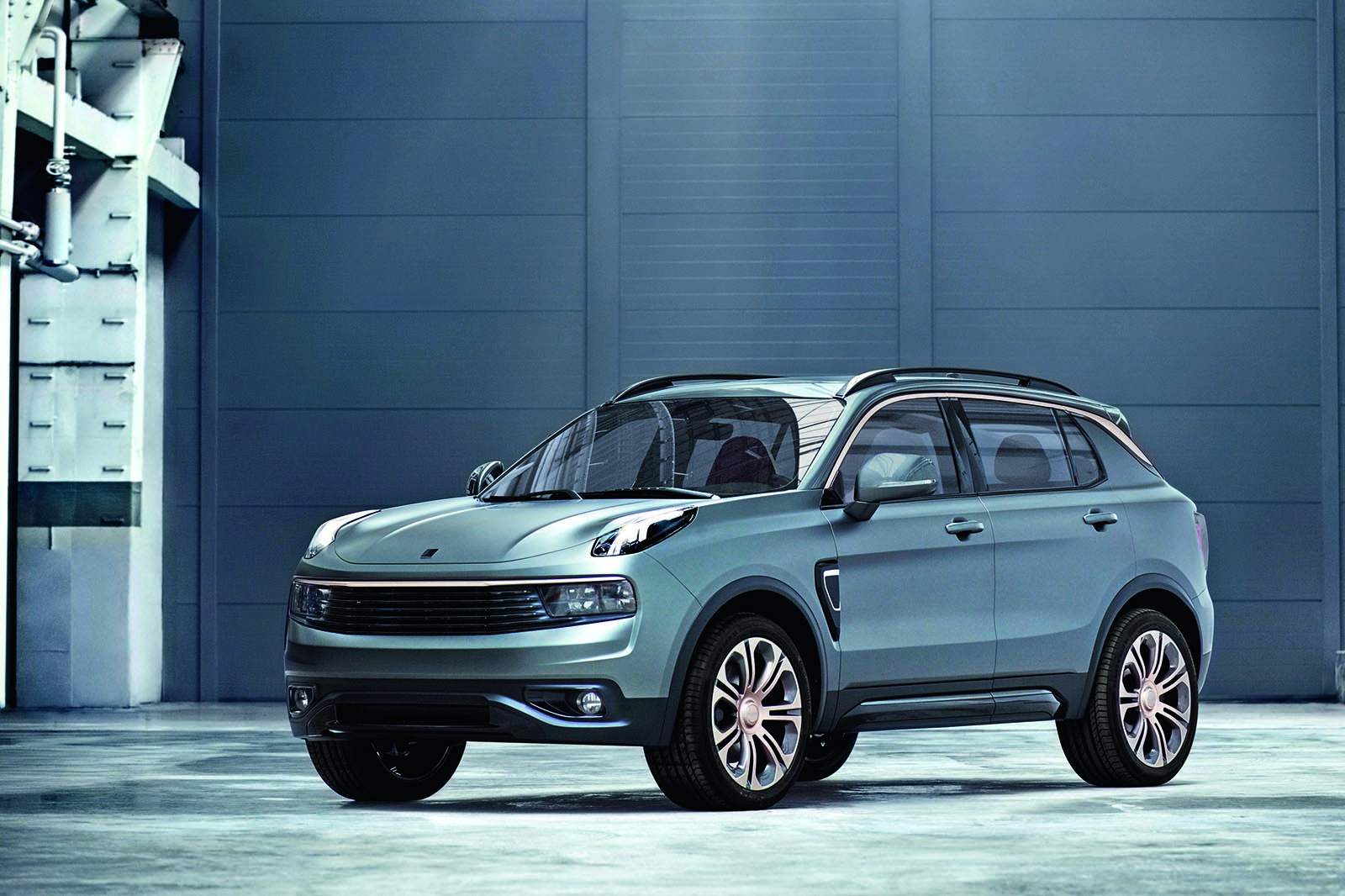 Its Lynk&Co brand will be launched in Europe in 2018-2019, starting with a mid-sized SUV. A new plug-in London taxi is also on the way. 
Great Wall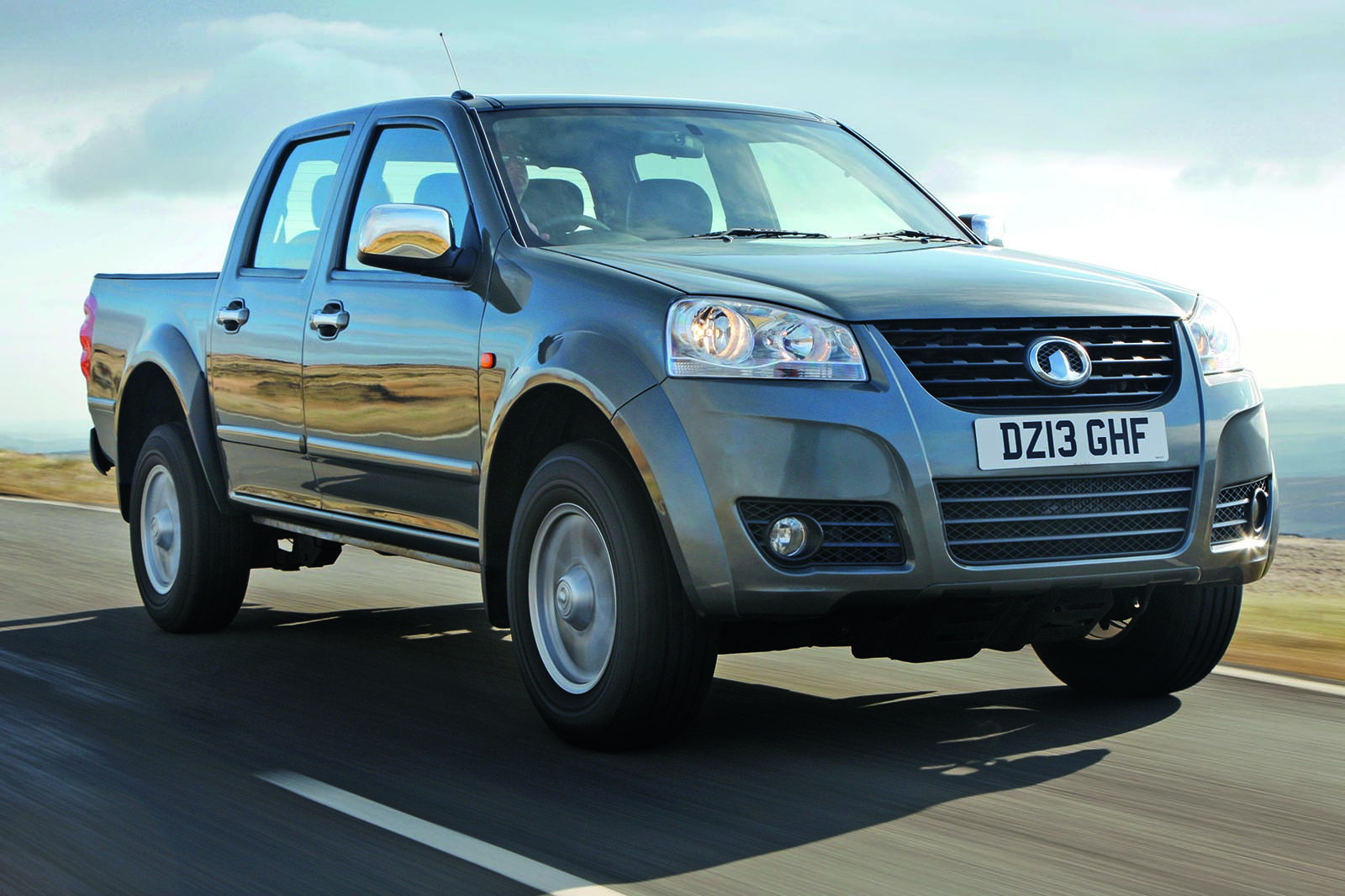 Great Wall made history this year with the first Chinese-branded model to be sold in the UK: the £17,000 Steed double-cab pick-up. Inauspiciously, it achieved two stars in our review. 
MG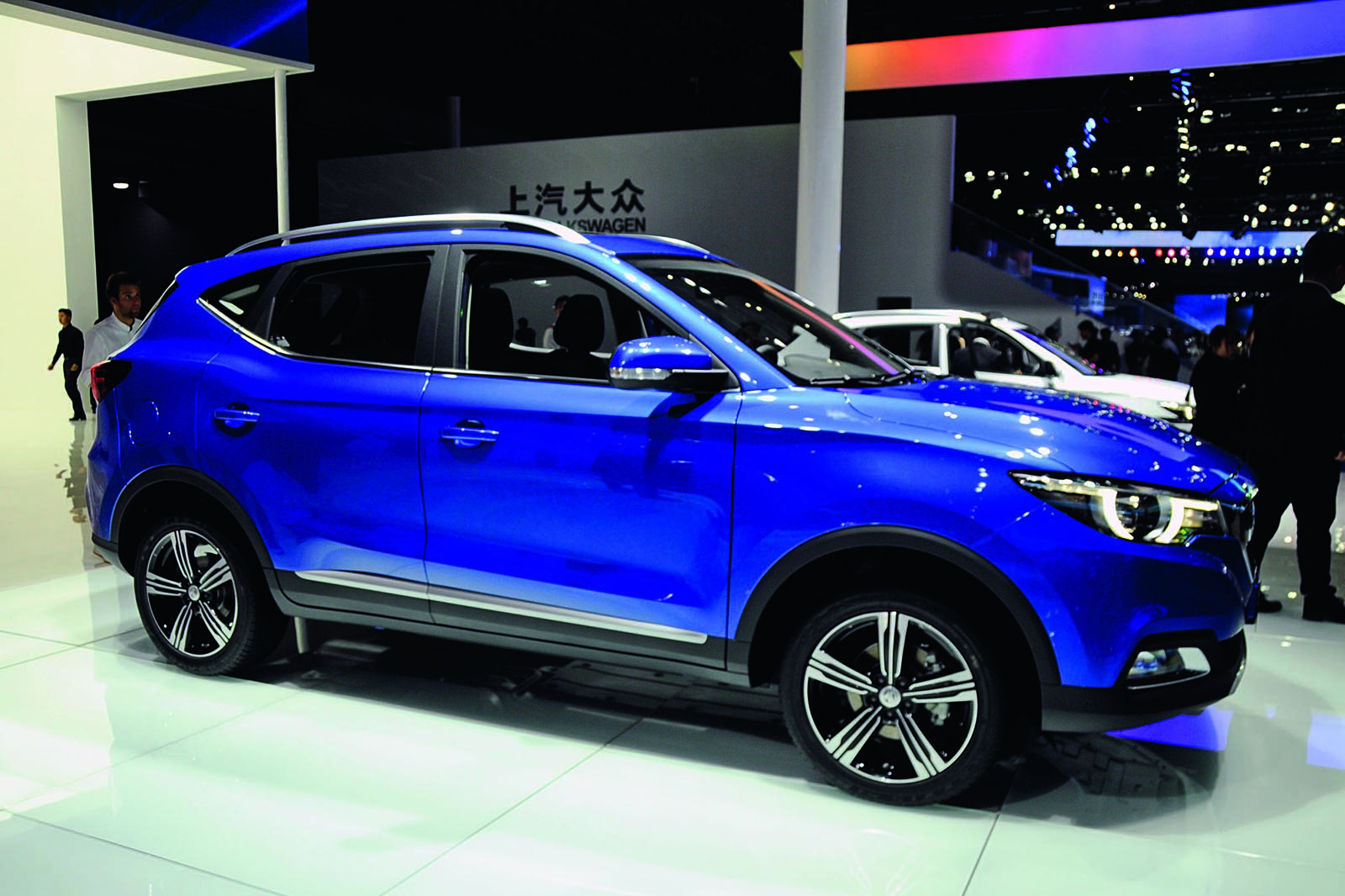 There are plans to extend MG's UK range to six models in 2017-2018, including the ZS compact SUV, a replacement for the 6 and a larger, Nissan X-Trail-sized SUV. 
Qoros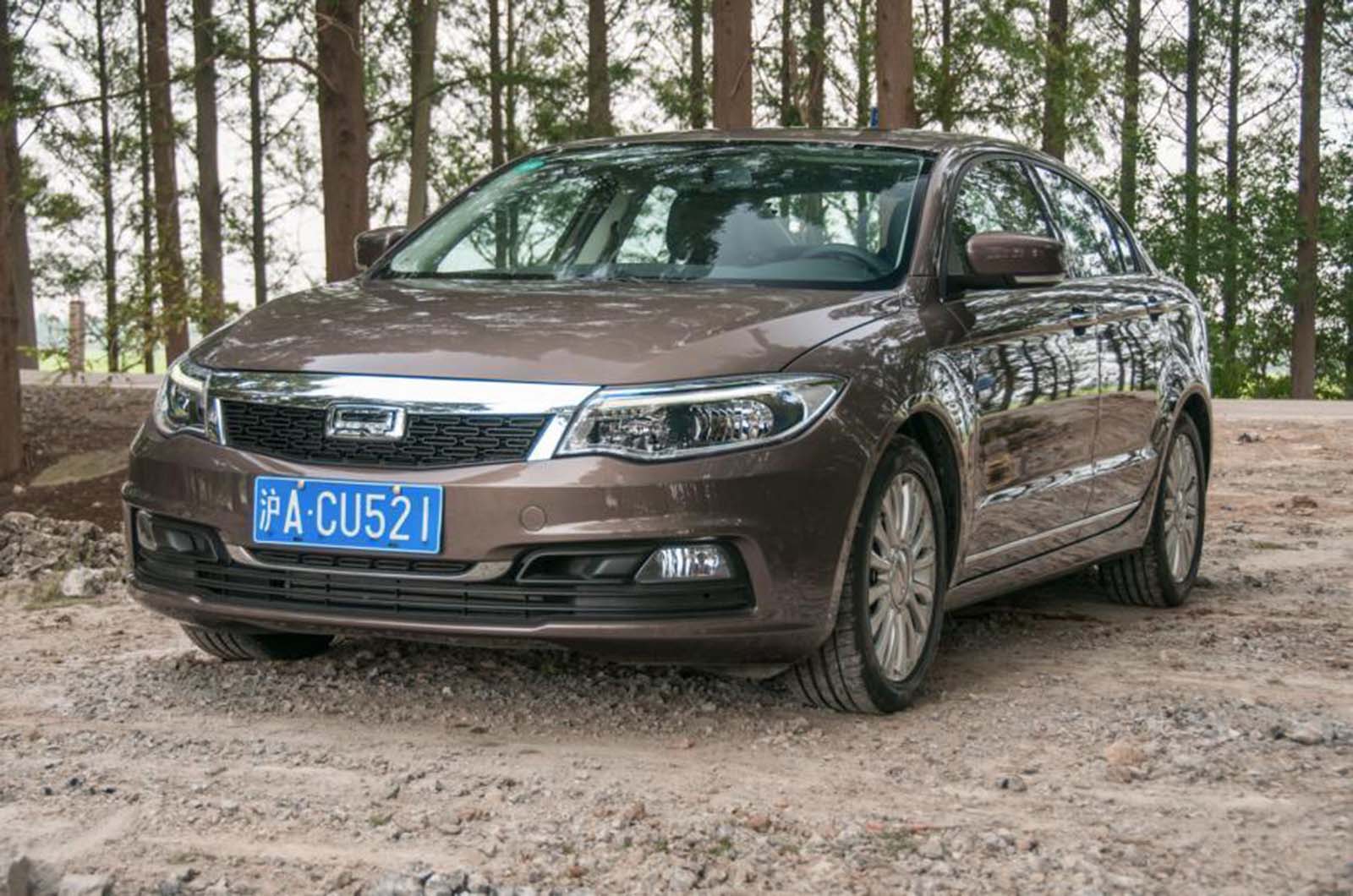 Partly owned by Chery, Qoros started production in 2013/14 and had bold plans to export to Europe. But, recently, it has scaled back those ambitions. 
Source: Car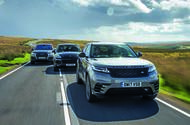 Velar owners get, in return for the £70k asking price, a luxurious driving experience
Can the new Velar justify its high asking price and beat the standard-setting Audi Q7 and Porsche Cayenne?
The defining sound
 of this year's most-wanted luxury car, the new Range Rover Velar, isn't generated by its multi-cylinder diesel engine, some clever active exhaust or even 
its 17-speaker audio system.
It's the rhythmic sequence of gentle whirrs and puffs made by the car's pillowy, beautifully upholstered 'massager' driver's seat as it sets about discreetly but determinedly kneading the tension out of your lower back. 
It's a sound you can hear because the noise of the car's V6 motor descends to a barely audible background hum at a motorway cruise – and also because there's little more than the faintest flutter of wind noise creeping around the door seals at that speed. And what 
it sounds like – honestly – is a polite but persistent case of robotic after-dinner flatulence. It is not quite silent and a little bit violent at times, but thankfully unaccompanied by any lingering odour. Nope – the pseudo-farts of the new Velar's driver's seat don't actually smell of anything; but that may even be a missed opportunity when you consider they might have been so deliciously perfumed.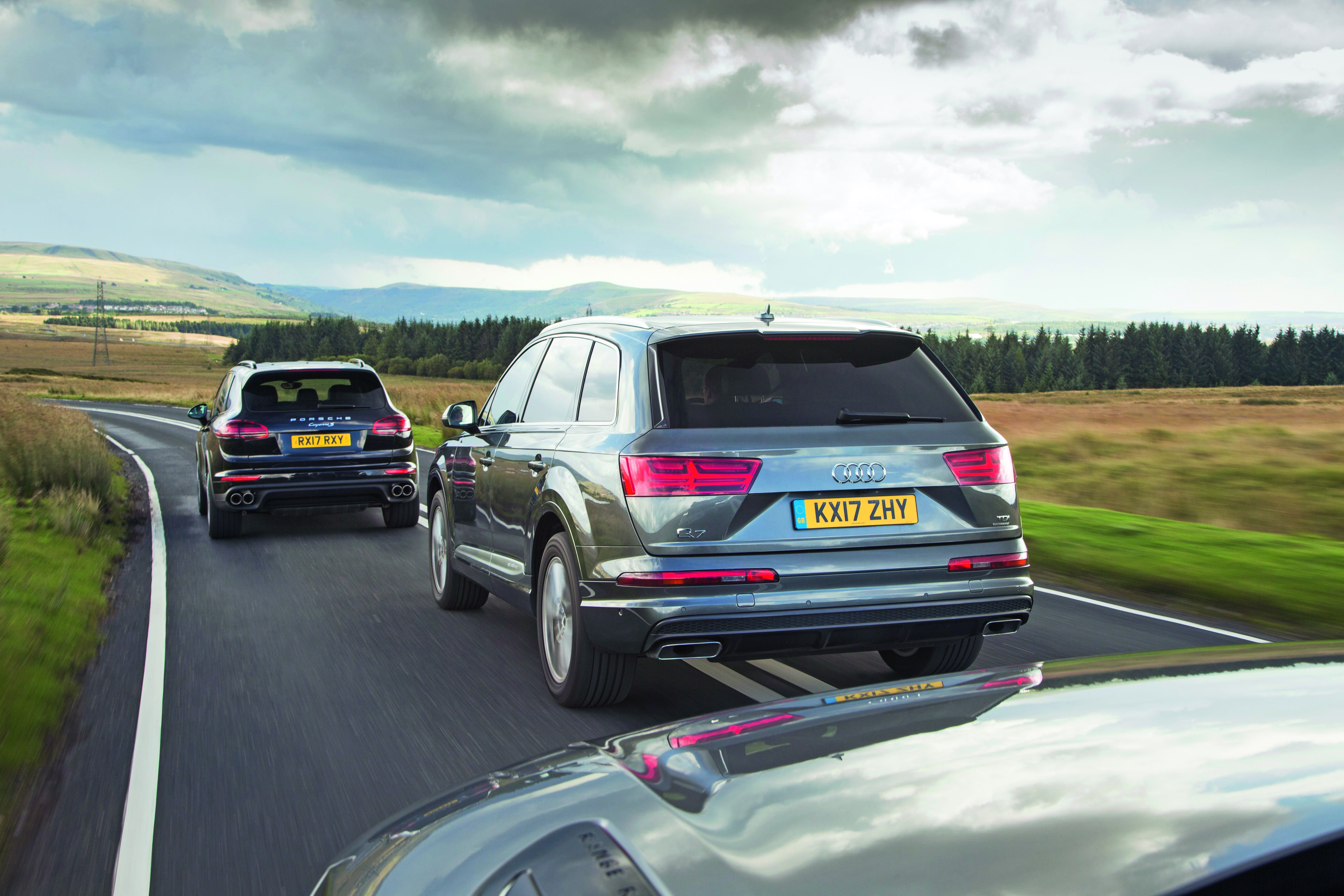 And so, having had the glare of
 a full Autocar road test on it and some stinging criticism made of it 
in lower-end four-cylinder diesel form, the Velar gets a chance to reveal what it's really all about.
 Our focus turns to the near-top-of-the-range six-cylinder diesel model. If this is the outstanding modern luxury SUV that Gaydon claims it is, so accomplished in
 all the ways it's purported to
 be, then it should easily prove itself superior to a couple of other similarly priced SUV rivals. 
What rivals, though. For the £70,530 of our Velar R-Dynamic HSE D300 test car, you can have a Porsche Cayenne S Diesel and a little bit of change or an Audi Q7 3.0 TDI 272 quattro S line and quite a lot more change. You could have a Maserati Levante Diesel also – although Maserati wouldn't lend us one 
of those for this comparison. 
But even without the Italian,
 these are opponents that vividly demonstrate why this magazine's voice has been one of many to remark on the ambitiousness of Land Rover's Velar pricing. The Porsche offers more cylinders, more power, more torque and more performance from its 380bhp V8 diesel, as well as a lasting reputation within the luxury SUV set for sporting handling.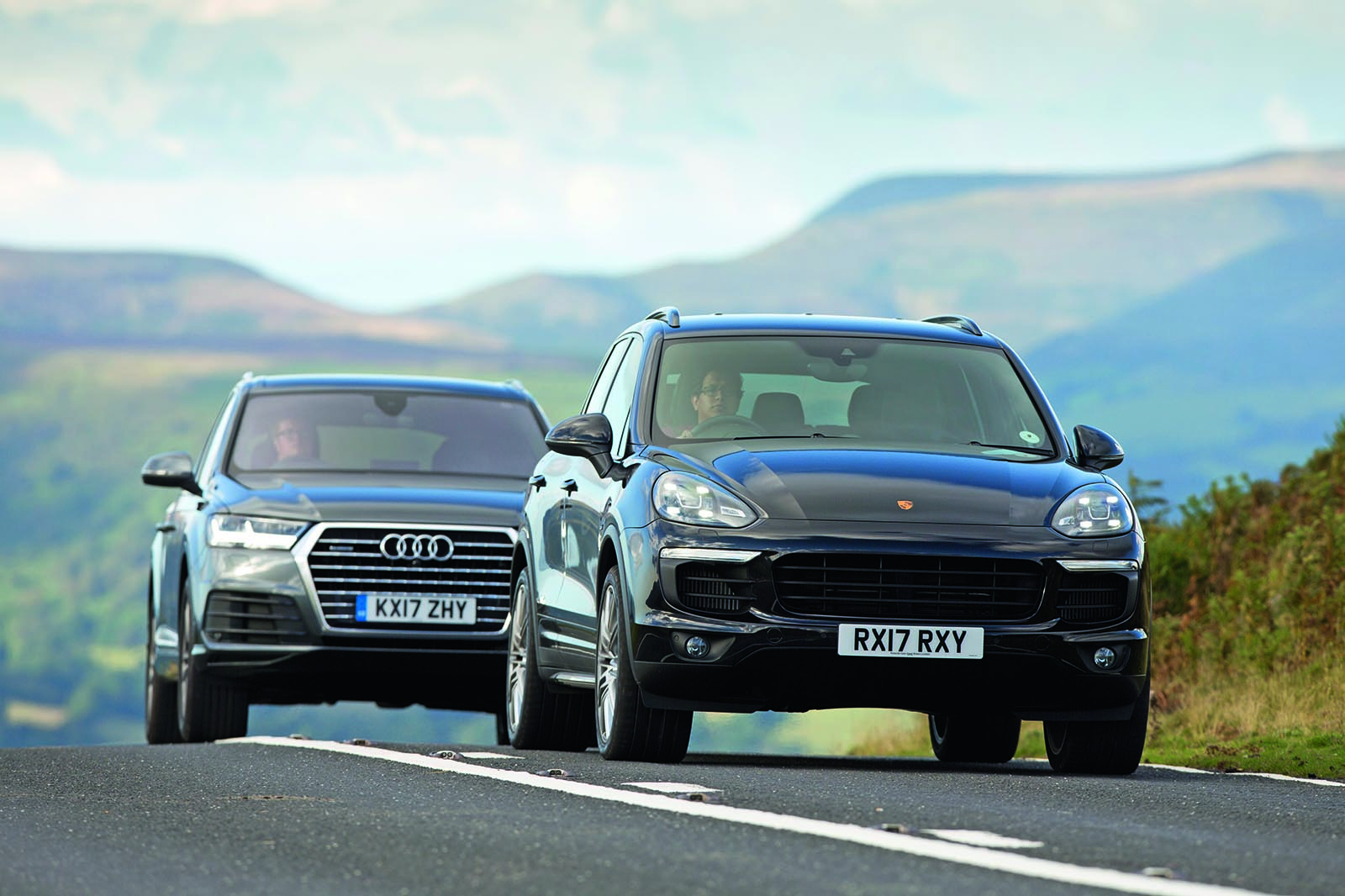 The Audi, on the other hand, matches the Range Rover's claims on acceleration and beats the other two on fuel economy and CO2 emissions, combining the usefulness of seven seats with an outstandingly classy and well-finished interior and one of the most refined SUV-class driving experiences you can currently 
buy for any price. 
So, can this superbly handsome new Range Rover prove it's got the substance to match its evident style and bring home a couple of big SUV scalps? Or will it wilt in the face of the competition that Gaydon has chosen for it? 
Value in the Velar?
Seventy grand. We keep coming back to it but it's obvious why: because 
it seems an awfully high price for a Land Rover that's supposed to sit below the Range Rover Sport in Land Rover's showroom model range. That'll be the Range Rover Sport that, in what you might consider as-close-as-possible-to-matching 3.0-litre SDV6 HSE Dynamic spec, costs £1400 less than our Velar test car on Land Rover's current price list. 
And yet, if it could, Land Rover might interject here and point out that this Velar isn't expensive as much as high-end: lavishly appointed and generally dressed to impress. And, if you buy a six-cylinder HSE at any rate, there's a certain amount of credibility to that claim.
 The Audi we're comparing it with here might look like it's £14,000 cheaper in upper-trim S line form but it doesn't come with half of
 what the Velar's giving. Matrix
 LED headlights; 21in alloy wheels; leather upholstery extended to the doors, dashboard and centre console; air suspension; memory seats; adaptive digital instruments; keyless operation; and a full suite of active safety systems – all come on the Velar R-Dynamic HSE D300 as standard and all are cost options on the Q7.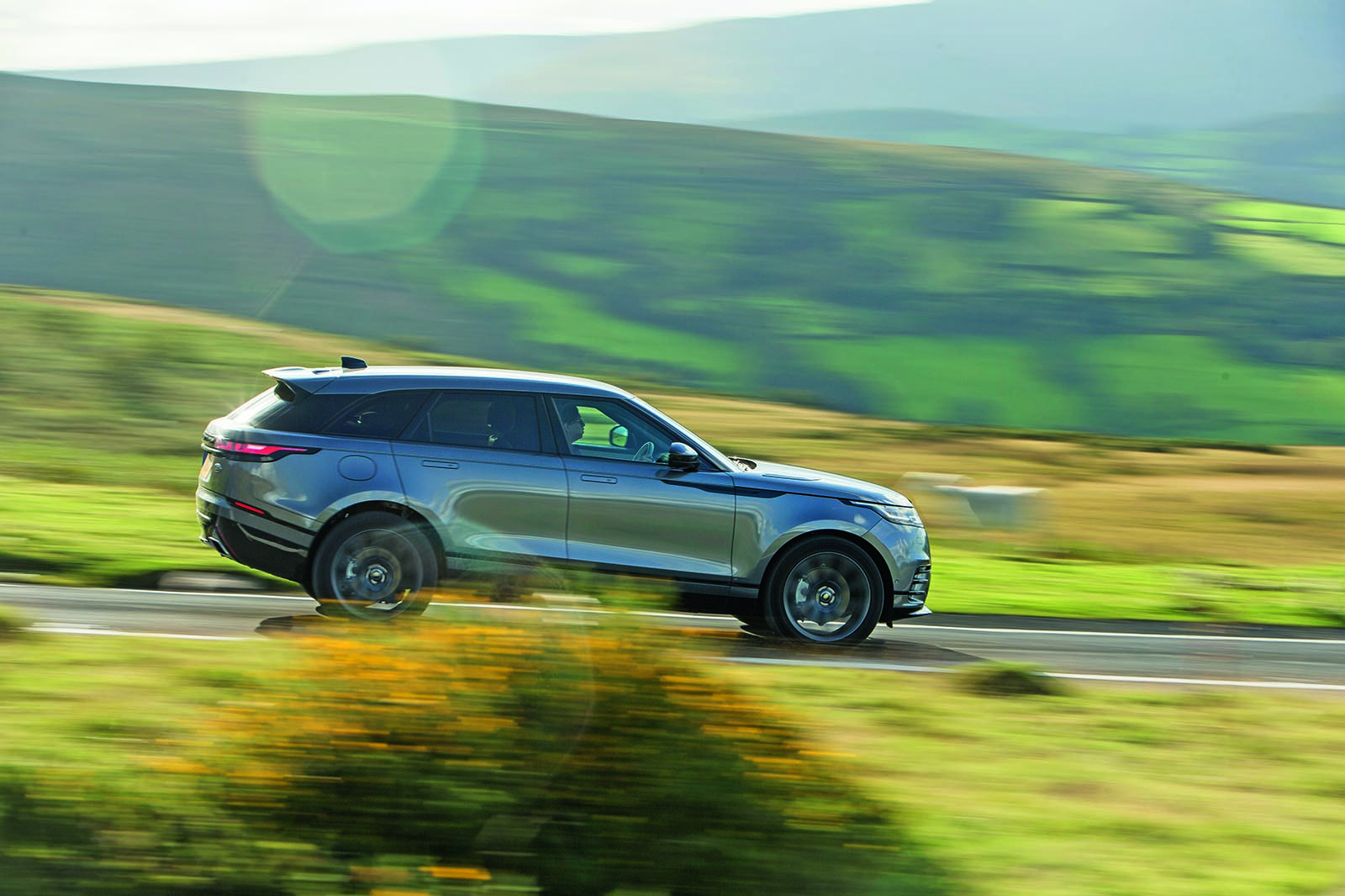 And guess what? Equipped to the same level, order would be restored: the Audi would cost more than the Range Rover – just as it should, you might argue, being a longer, larger, full-size seven-seater SUV. 
The Porsche would cost quite a
 lot more. A set of 21in alloy wheels, some memory sports seats and a full leather interior take the Cayenne's price beyond that of the Range Rover all on their own – and that's without air suspension, LED headlights, a premium audio system or even a DAB radio being on the car's spec sheet. 
Suddenly, the Velar's sticker price, while still a long way from a bargain, doesn't seem quite so exorbitant.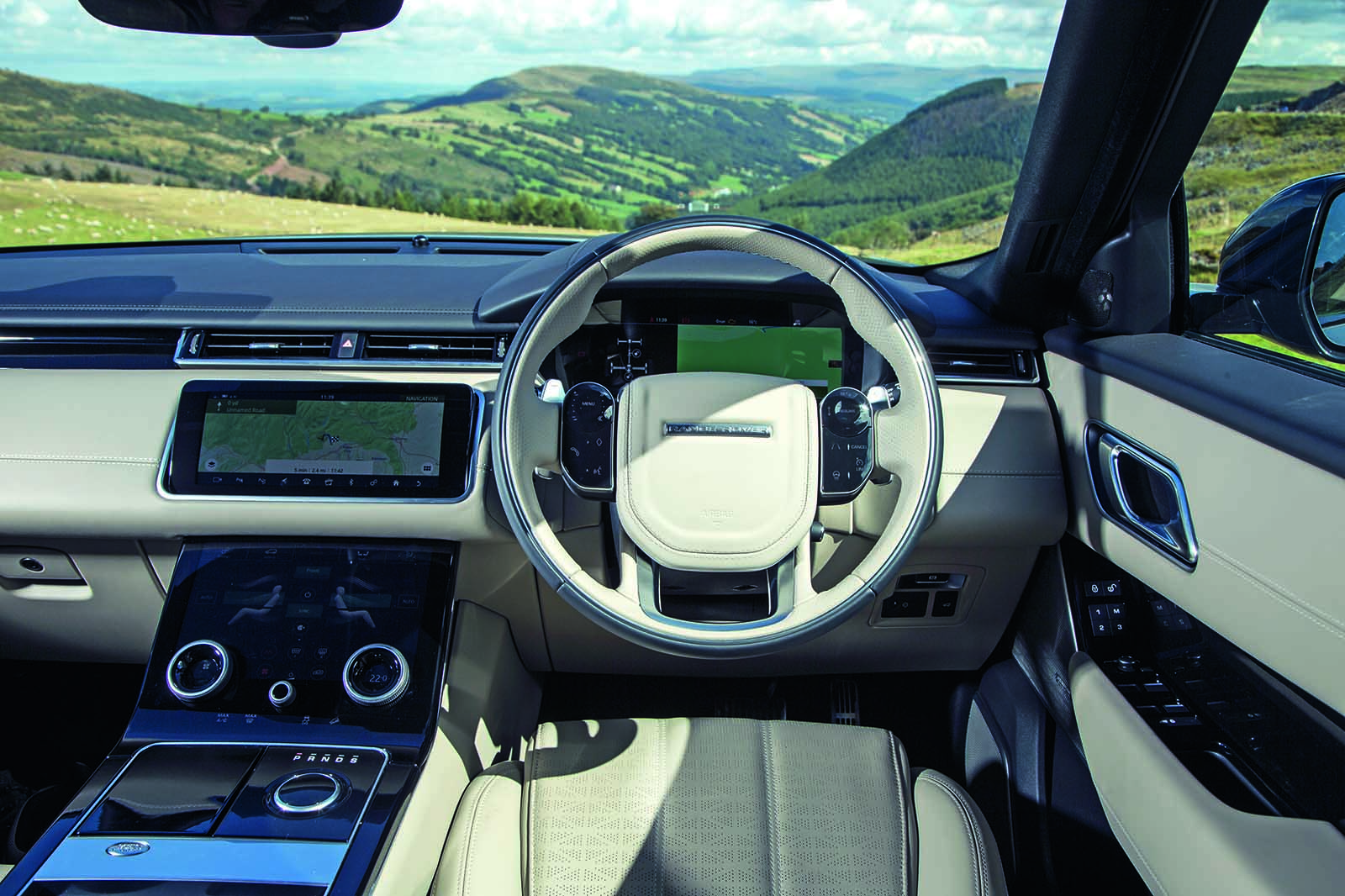 We'll call that surprise number one. Surprise number two materialises when you finally get the chance to clamber into the Velar's interior, take in your surroundings and then clamber back out again to assess how the Q7 and Cayenne compare.
You expect the Audi to land some telling blows here: to be significantly more spacious than the Range Rover, as well as to seem a cut above on technological sophistication and material quality. That is, after all, how German and British luxury cars tend to relate to each other.
 But, while it is roomier than the Velar, the Q7 isn't necessarily
 the more comfortable car of the two. The Audi's got a fair bit more second-row leg room than the Range Rover, granted. But it's the Velar that has the more comfortable driver's seat and the marginally more laid-back driving position. In the back of the British car, while a 6ft 4in bloke like me has to sit with his thighs splayed in order to 'sit behind himself ' and avoid the seatback in front
 of his knees, there's still plenty of head room and a more agreeable seat to relax in than you'll find elsewhere. The Audi's rear chairs seem a bit flat and narrow by comparison. 
The Cayenne, meanwhile, offers more second-row leg room than the Velar, too, but more limited head room and elbow room. Its back seats are more deeply sculpted: good for two passengers but not much fun, I suspect, for a third. 
Moving on to luxury-car ambience, it's another mixed showing for the Audi. It's an area where you think the Velar could come up short – and yet it doesn't. The integrity and baseline quality of the Q7's interior is absolutely spectacular. The granite-like substance of some of its fittings just amazes you. The chromed centre console trim of our test car seemed more securely fixed than my kitchen worktops. Most of all, it's the consistency of the finish – the lack of absolutely anything that stands out as even a little bit flimsy, rough, hard or unattractive – that really distinguishes this car.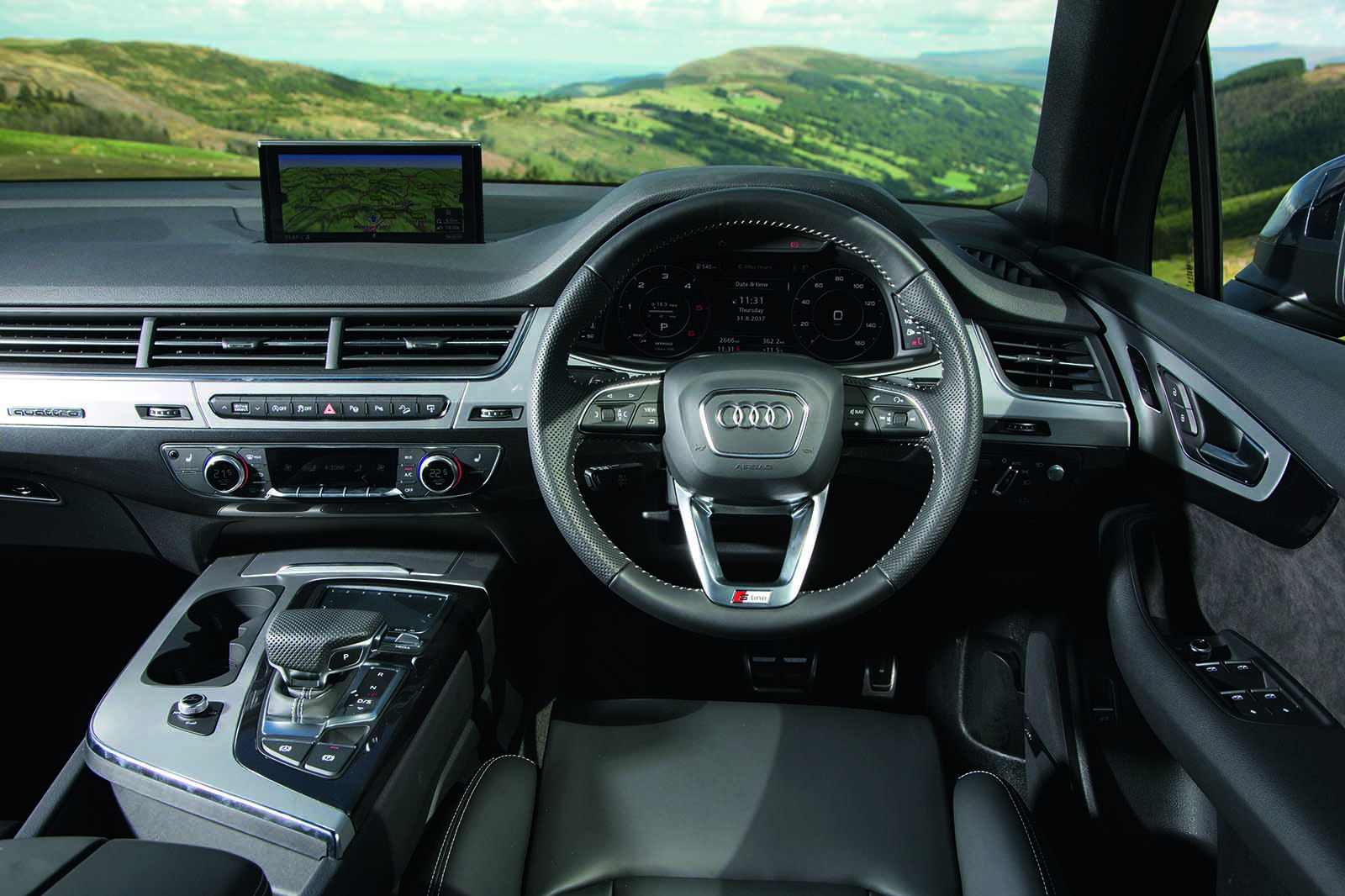 And yet, while it's evidently very smart and very, very solid, there's
 a relative shortage of richness in evidence from the Q7, which the Range Rover's airy, tactile, supremely stylish interior makes very plain indeed. For this test, Audi sent us a lowly equipped Q7 whose moulded dashboard, dark leathers and
 chrome decorative trims simply didn't produce the same enveloping bubble of lavishness as the Velar's hide-upholstered panels and its various shades of oyster, ebony
 and ash veneer. 
With a more generously kitted Q7, the comparison would have been fairer – but, when all you can do is test the cars in front of you on the day, the Q7 felt like a business tool. The Velar felt like it was ready to transport you to somewhere much more special than the office. 
The Cayenne's interior doesn't really bear comparison with either the Velar's or the Q7's – it's perfectly comfortable and would seem very nice in isolation but it otherwise looks and feels like the cabin of a six-year-old car, whose third-generation replacement was unveiled to the world on the very day this test was carried out.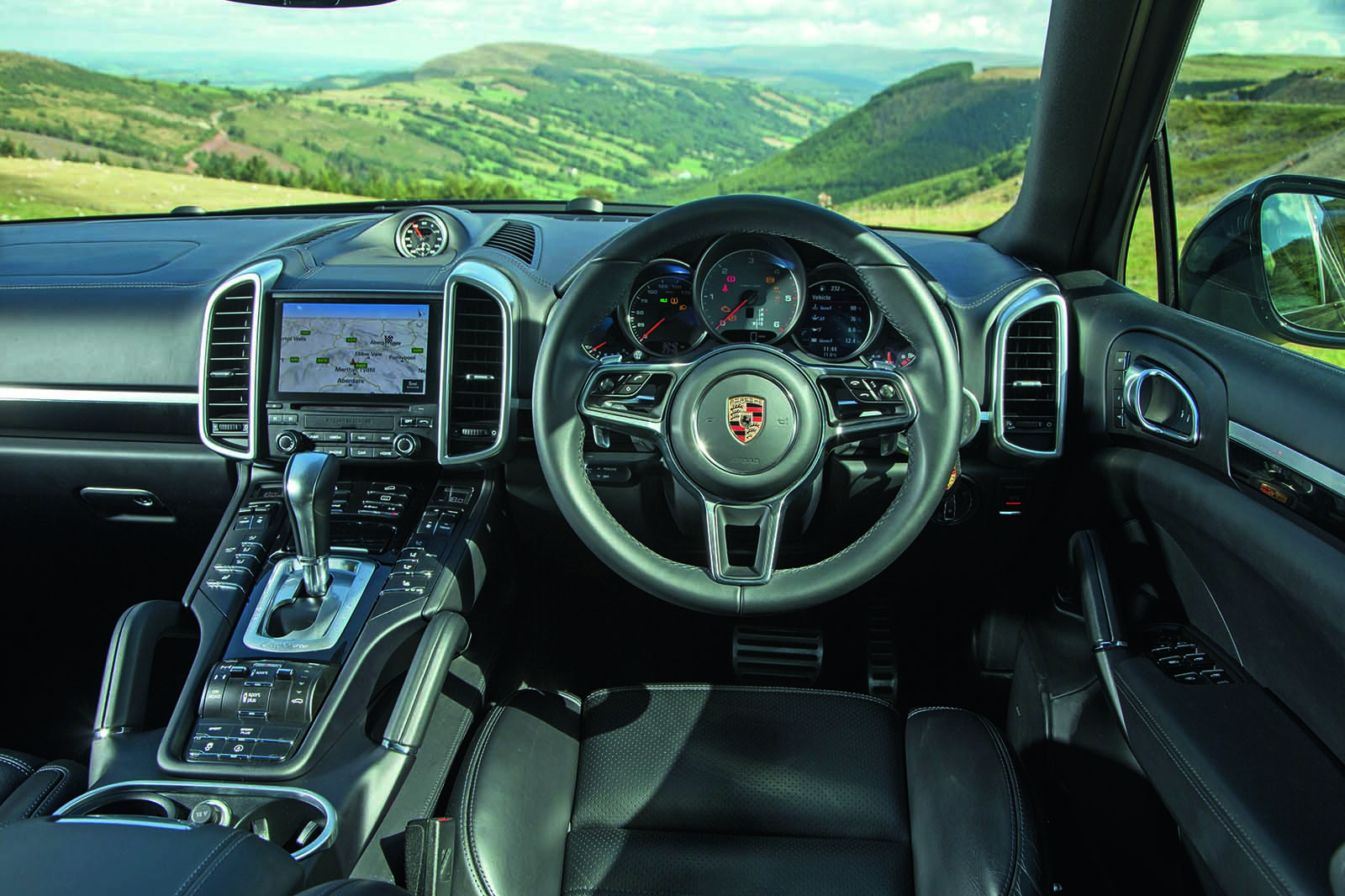 But then the Cayenne earns its place in this test for altogether different reasons. The honest, deep, menacing chug of its V8 diesel engine, and the understated but obvious vibration it sends through the pedals and steering column, hint at the first reason the instant you start it up. The Cayenne's a freak – but an enormously likeable one. It disregards much of the luxury SUV rulebook, being noisier than the norm, as well as coarser, weightier, more demanding and less well-mannered in the operation of its transmission and controls. But, fully 15 years after the introduction of the original Cayenne, this car remains singularly appealing among its rivals as a driver's car – and I include the Velar among them. No other large SUV, save perhaps a Range Rover Sport SVR, is so fast, balanced, agile and entertaining on the road that it could stand in well for 
a rear-driven super-saloon, if life dictated a need to swap one for the other. 
So no – if you're wondering, this new Velar isn't as absorbing to drive as Porsche's original go-faster 4×4. But it is much more suited to the purposes and particulars of a luxury SUV's dynamic brief than the Cayenne. And, in its own more cossetting, compromising way, the Velar's is a similarly enjoyable drive. 
Don't think, for a moment, that 516lb ft under your right peg in the Range Rover will feel anything like as potent as the 627lb ft the Porsche serves up. Five-hundred-odd lb ft
 is plenty, mind you: enough that 
the Velar D300 suffers none of the sluggishness that we encountered in the cheaper D240.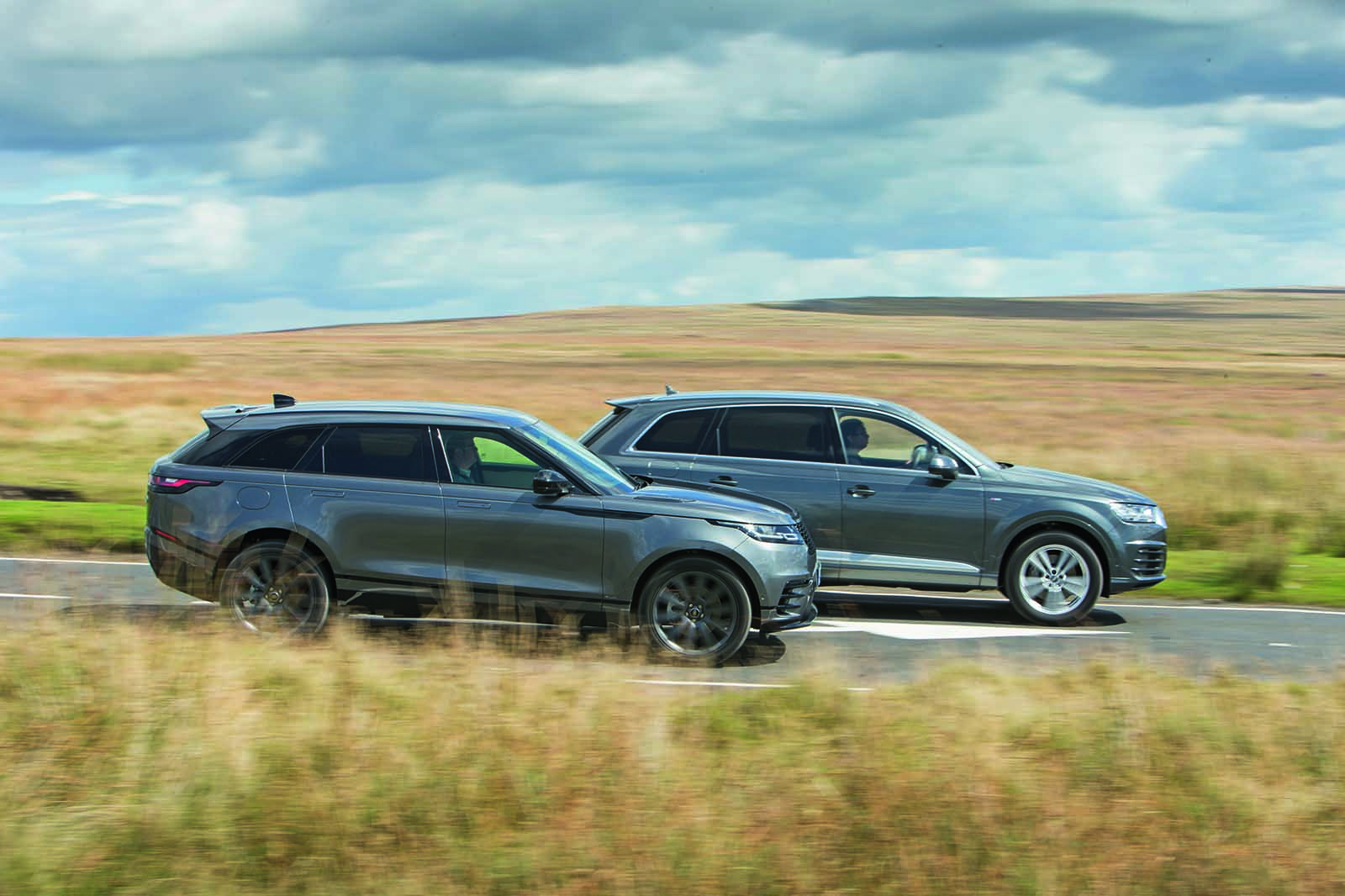 On the road, the Range Rover combines low-range muscle, throttle response, flexibility and silken operating smoothness very cleverly indeed. Its eight-speed auto 'box seems to know exactly how much slippage – and how fast a shift – is conducive to quickening pace while maintaining comfort levels. 
The Cayenne, on the other hand, isn't concerned with comfort levels; its transmission hustles up and down the cogs with the relative finesse of a Formula Ford racer on a qualifying lap. That V8 takes a split-second longer to gird its loins when you want full power, but then the Porsche takes off at a rate, and in a style, that few would have believed possible 
for any diesel passenger car 25 years ago, let alone an SUV. 
The Velar's steering is expertly weighted and paced – it's matched
 to the car's true handling response and roll rate as cleverly as a horsehair bow to a steel violin string.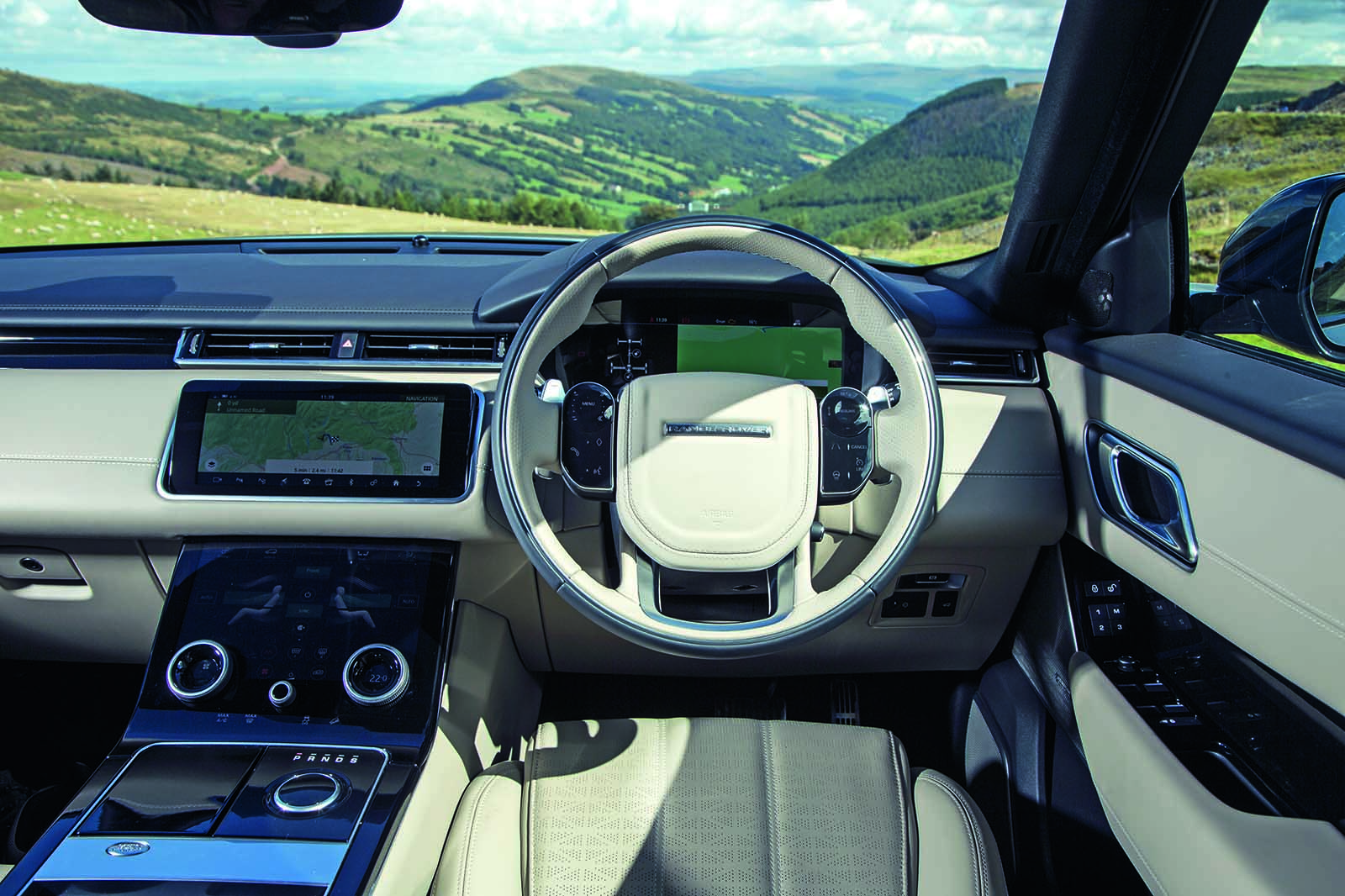 The car has Comfort, Automatic and Dynamic road-going settings
 for its active air suspension, but all of them leave it with ride and handling that meet the need for bump compliance, good body control and lasting grip levels in a wonderfully progressive, supple way. The Velar glides over the road just as you want a luxury SUV to, but never seems out of touch with it. 
There is even more outright lateral grip, a more poised and adjustable cornering attitude and more driver reward on offer in the Cayenne, sure – but it comes at a cost. The weight of that engine in an already heavy car makes for steering that's over-assisted at times and so straight-line stability isn't as high in the Cayenne as it is in the Range Rover and there's only a transient, illusive kind of contact patch feel. The car's ride is never ideal: absorptive but under-damped in Comfort, becoming a bit wooden and tetchy in Sport – and always a touch thumpy. 
This, to be frank, isn't how most luxury SUV drivers would want their car to conduct itself on the road – but, golly, could they have fun with it if they were brave enough. This is a 2.2-tonne 4×4 with power-on oversteer available on demand; ridiculous, but true.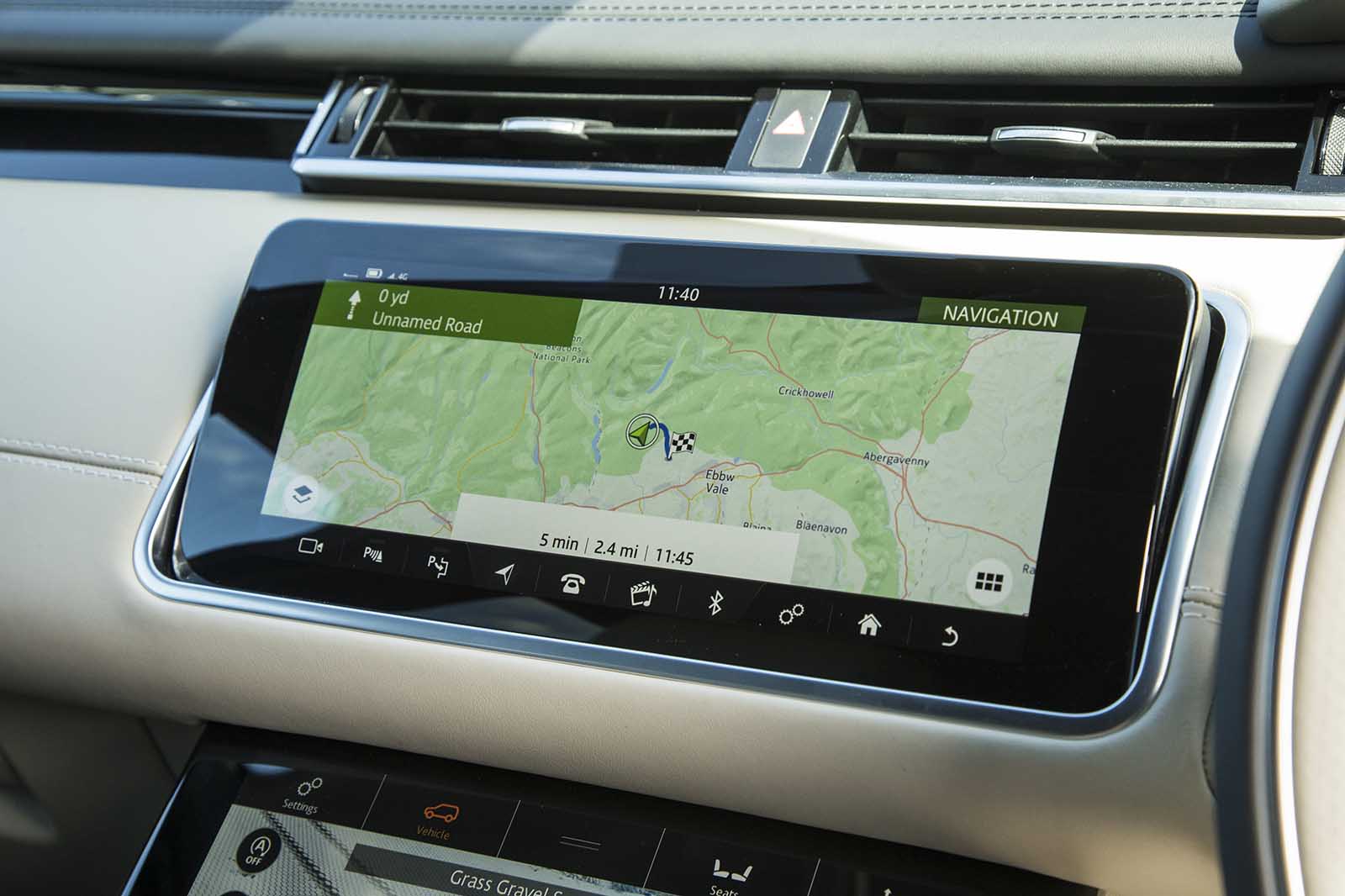 The way the Cayenne grips and stays neutral though the heart of a bend, and then arcs into a powerslide as you feed in all that torque, suggests it's not an SUV at all, but instead a sports car with a transaxle 'box and no forward driveshafts. 
And where's the Q7 in all this? Busy doing its best to keep its engine and cabin quiet, to filter every corrupting influence from its controls and to stay stable and reassuring in everything. And by succeeding at all of that, offering scant reply to the differing kinds of dynamic excellence of its rivals. 
But, to be honest, though impressed by the car's mechanical refinement and sense of isolation, I expected 
a much more settled ride from the Audi, which isn't a car that takes well to an uneven road on its standard steel coil 'dynamic' suspension. Here, as before, we were denied the opportunity for the fairest of tests by Audi's particular test car – although previous experience suggests that, even on optional air springs and with all of Audi's mechanical suspension and driveline augmentations fitted, the Q7 may not quite have hit the perfect compromise of the Velar.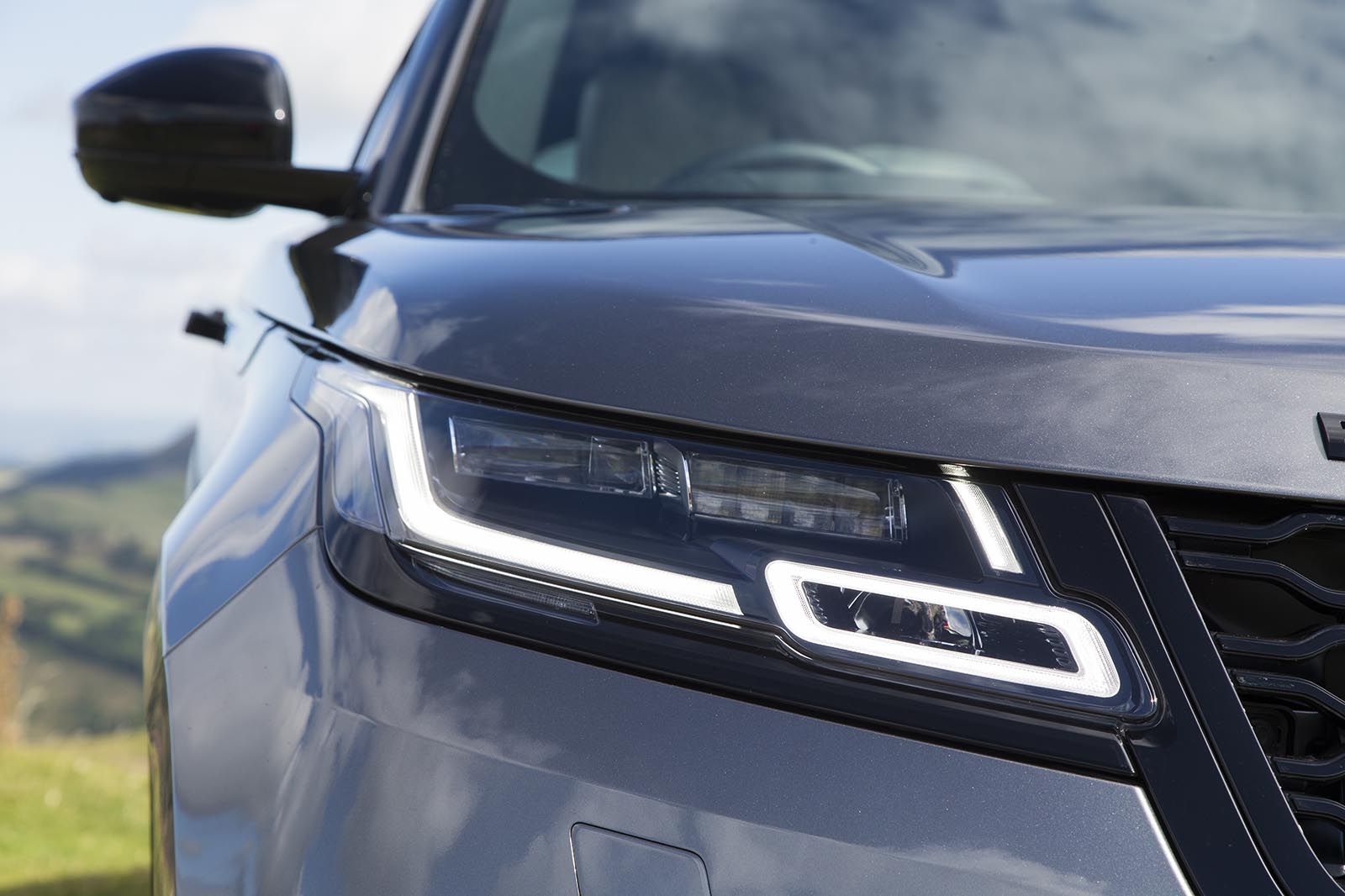 And so it is that our winner makes itself known. After a shaky start
on these pages, and recovering
 from the considerable handicap that a glaringly ambitious value proposition puts on any new car, the Range Rover Velar sees off opposition that many would imagine belong beyond its orbit. An Audi Q7 3.0 TDI just hasn't got the star quality – to look at, to sit in or to drive – to eclipse it; a Porsche Cayenne Diesel S, though brilliant, just isn't rounded or luxurious enough. 
Which Velar to buy?
So where do we think the sweet spot in the Range Rover Velar model range may be? 
On this evidence and that of our road test, Jaguar Land Rover's four-cylinder diesel engines are to be avoided if possible. We have yet to test any of Land Rover's petrol-powered models, and the 2.0-litre P250 and P300 certainly look like they could offer value to lower-mileage private buyers. But the 3.0-litre V6 D300 diesel would get our nod as the likeliest source of the refinement, economy, drivability and power you'll want from your car. Remember, six-cylinder cars get air suspension as standard.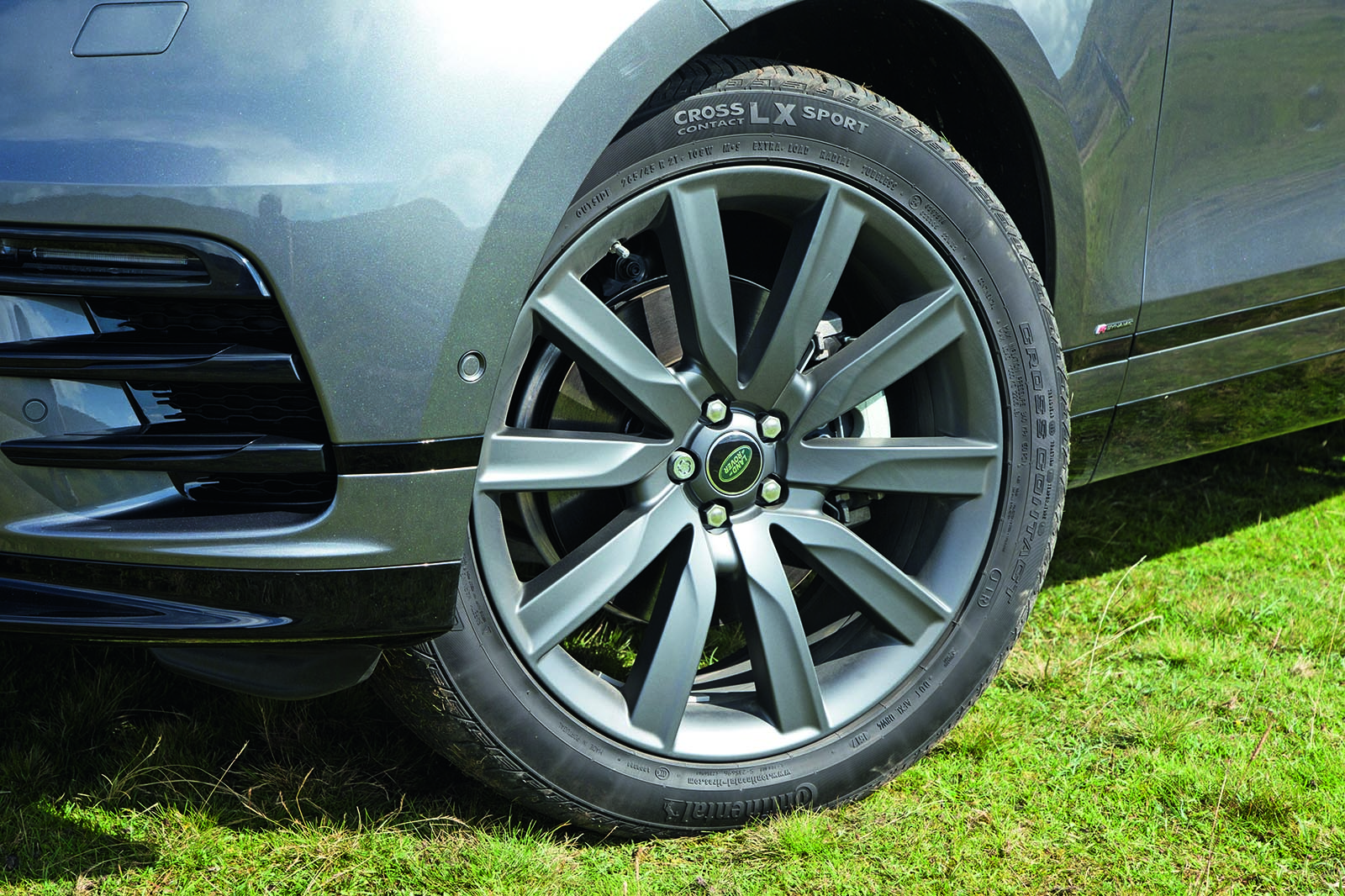 Trim level choice adds quite a lot of extra complication, but the important message here is that R-Dynamic makes the car look best. So we'd have an R-Dynamic SE D300 for £64,030 – and then add Land Rover's Drive Pro Pack (adaptive cruise etc), On/Off Road pack (configurable dynamics, Terrain Response) and the paint colour, trim colour and wheels you like the look of most. 
Spend big enough, it seems, and this Range Rover does have qualities worth spending on.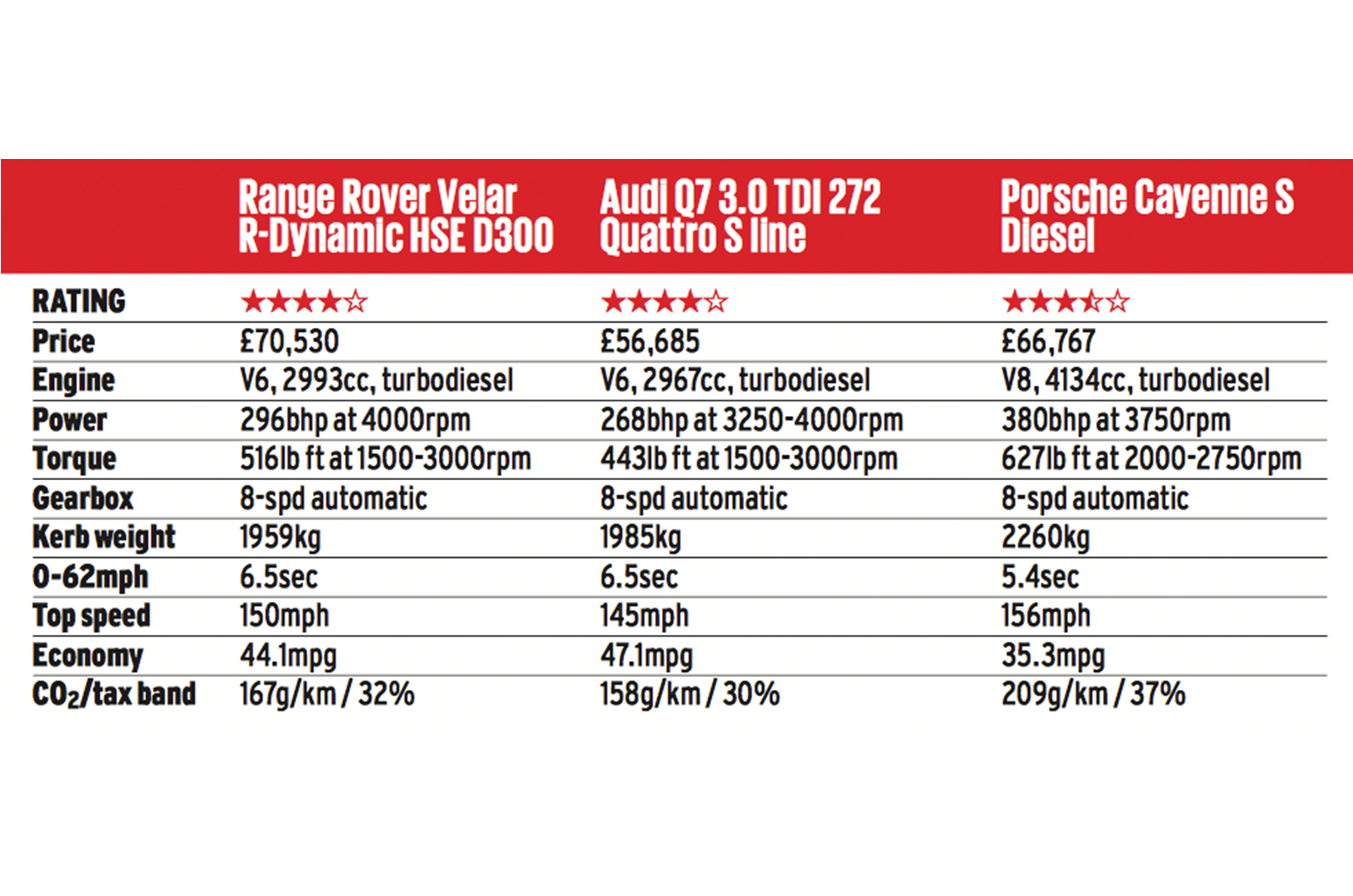 1st Range-topping diesel Rangie has the right mix of power, poise, refinement and richness to rule this test – although perhaps not the whole luxury SUV set 
2nd Reserved, well-mannered, superbly constructed and roomy, the Q7 isn't quite in the Velar's league on lavishness, desirability or style 
3rd Second-generation Cayenne is still the class boss on driver appeal. If the next one can be more mature with it, watch out 
Related stories: 
Source: Car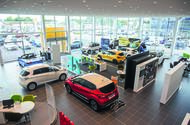 Not all schemes scrap your trade-in
So far, 23 scrappage schemes have been launched in quick succession by car makers. Are they a good deal or just a sales and PR ruse?
Every car I've ever owned has lost money – until now.
Thanks to the raft of car scrappage schemes launched recently, my 95,000-mile, Euro 4, 2006-registered Vauxhall Astra 1.6 SXi three-door, owned by me for more than 90 days, has gone from being worth around £500 to as much as £5000 when part-exchanged against a new Hyundai Santa Fe (starting price: £32,545). 
As a responsible citizen, I should be tempted. After all, Hyundai and the 22 other car makers that have launched these schemes in the past couple of weeks – Alfa Romeo, Audi, BMW, Citroën, DS, Fiat, Ford, Jeep, Kia, Mazda, Mercedes-Benz, MG, Mini, Nissan, Peugeot, Renault, Seat, Skoda, Suzuki, Toyota, Vauxhall and Volkswagen – say my Astra is among the most polluting cars on the road. 
Scrappage schemes: which brands have one? 
So what are these new scrappage schemes, how do they work and are they any good? The first thing to say is that they're not government-sponsored, so there's a huge variety of approaches, deals and terms and conditions out there. In fact, a few of them (BMW, Hyundai, Mercedes, Mini and Nissan) aren't scrappage schemes at all, since some or all of the cars they accept in part-exchange are not scrapped. Instead, their deals are discounts, pure and simple, especially since one or two (for example, Nissan) give a part-exchange allowance in addition.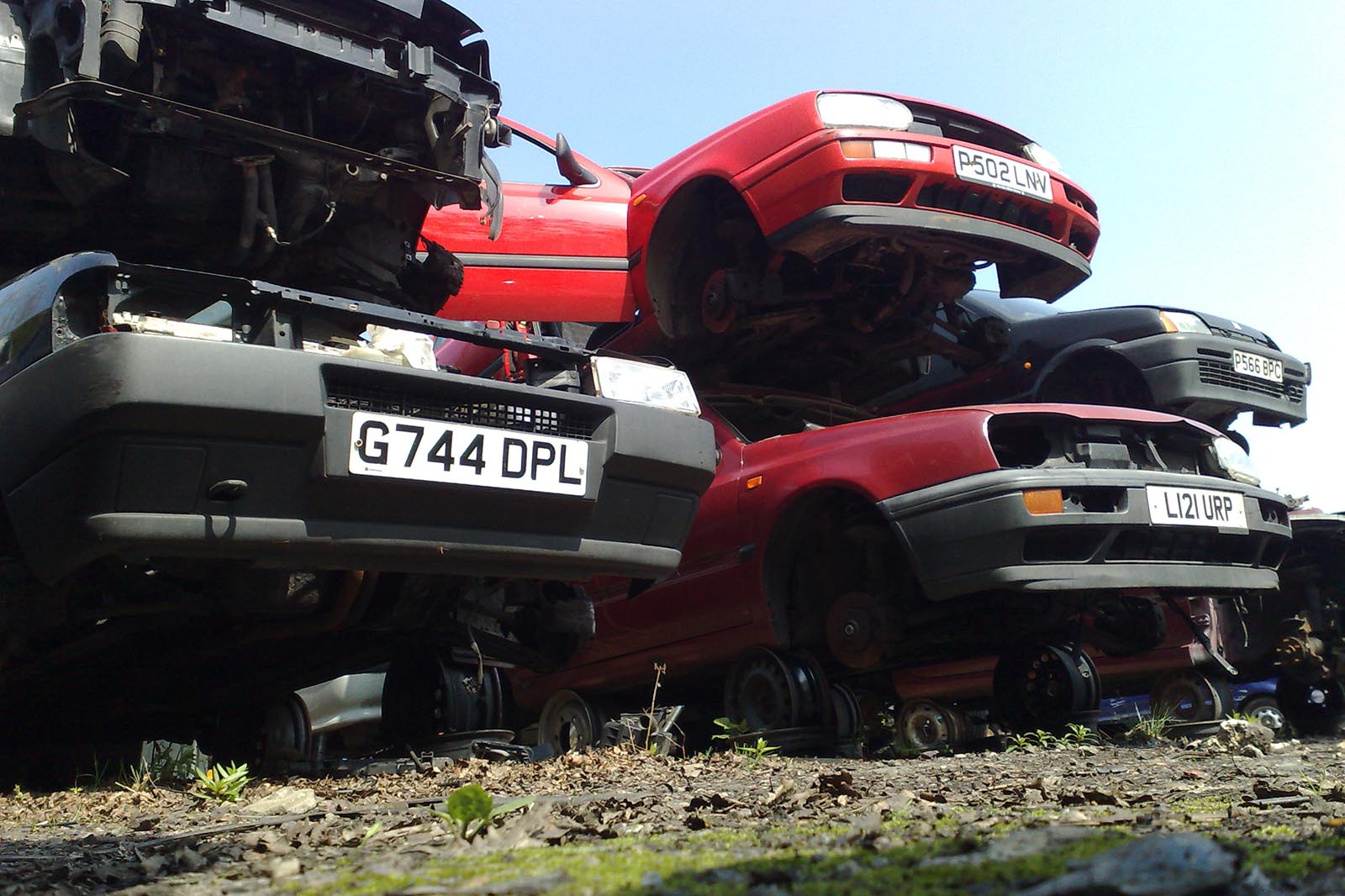 Most insist your old car is Euro 1-
4, registered 
no later than 31 December 2009 (Vauxhall will take any age) and that you've owned it for at least 90 days. Some, such as Mercedes and Seat, require you to have owned it for six months. And while some (such as Ford, Hyundai, Kia, Nissan, Renault and Vauxhall) will accept petrol and diesel trade-ins, others (such as the VW Group, the BMW Group and Mercedes) accept only diesels. 
Most schemes offer a sliding
 scale of allowances rather than, like Vauxhall, a 'one size fits all' £2000. It's a good idea, since £2000 against a £29,000 Mokka X is not as valuable as £2000 against a £12,000 Corsa. 
Typically, not all new models attract an allowance and, even where a model does, you may find that certain trims don't. This suggests that behind the car makers' environmental argument is a sales one. (During the first seven months of the year, new car sales were 2.2% lower than in the same period last year.)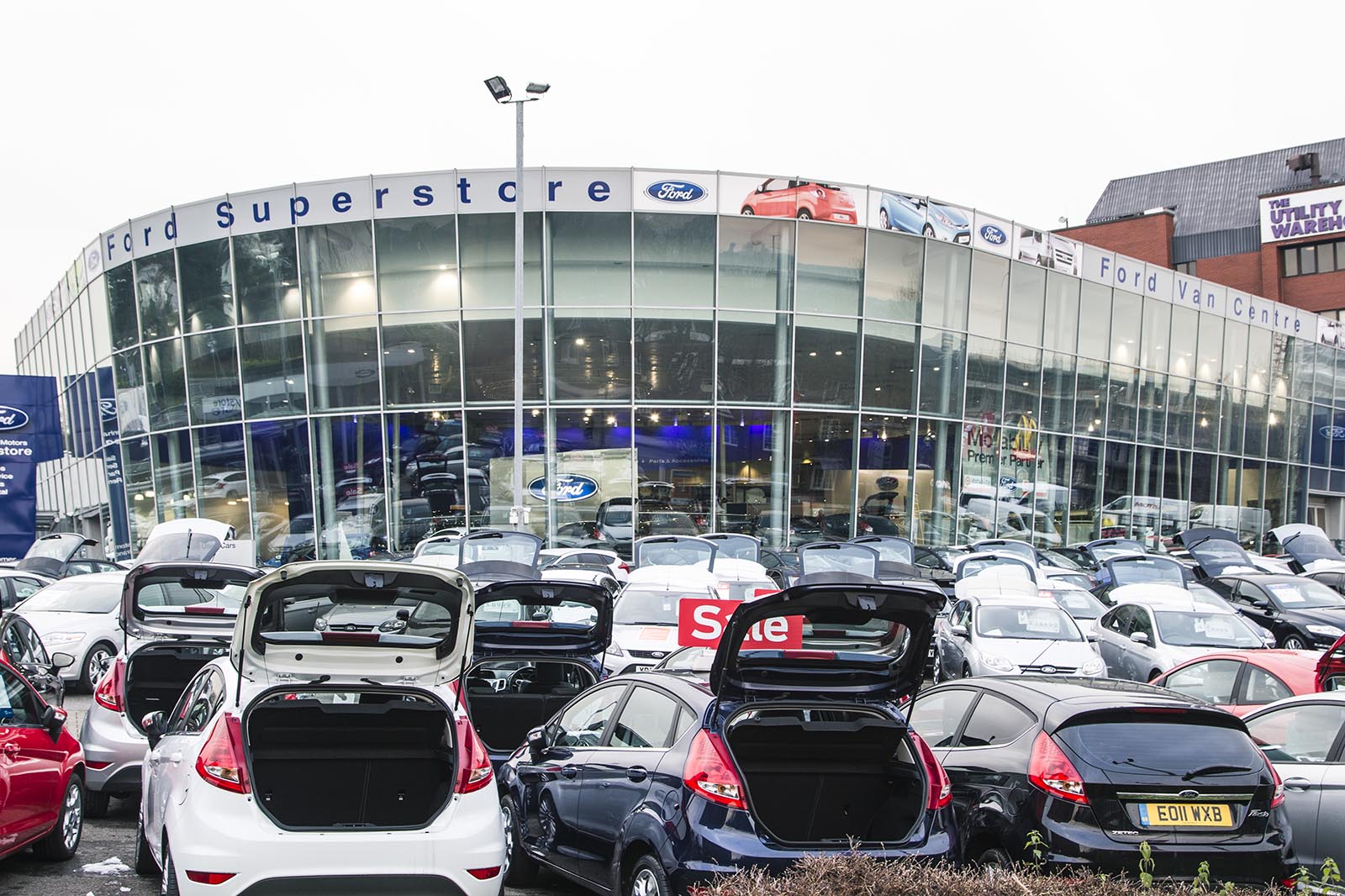 BMW and Mini dress up their allowances rather better by excluding new models emitting more than 130g/km of CO2. With BMW claiming 80% of its models, and 70% of Minis, emit less than this, there's a fair chance your chosen model will qualify. Meanwhile, Nissan offers up to £2000 against its approved used Leafs, but make sure you establish the true value of the Leaf you're interested in so you can understand if the £2000 being offered is a genuine saving. 
Don't think that scrappage allowances are the cherry on the cake; a little extra over and above all of the other generous sales incentives car makers throw at customers these days. Some schemes, such as Toyota's and the VW Group's, exclude other retail offers. That means you could miss out on a bumper PCP deposit contribution or 0% finance. 
The best scrappage deals give you everything: a generous scrappage allowance as well as a trade-in allowance and access to existing retail offers such as PCP deposit contributions and low-rate finance. Nissan is one of the few to offer the usual trade-in allowance as well as the scrappage allowance.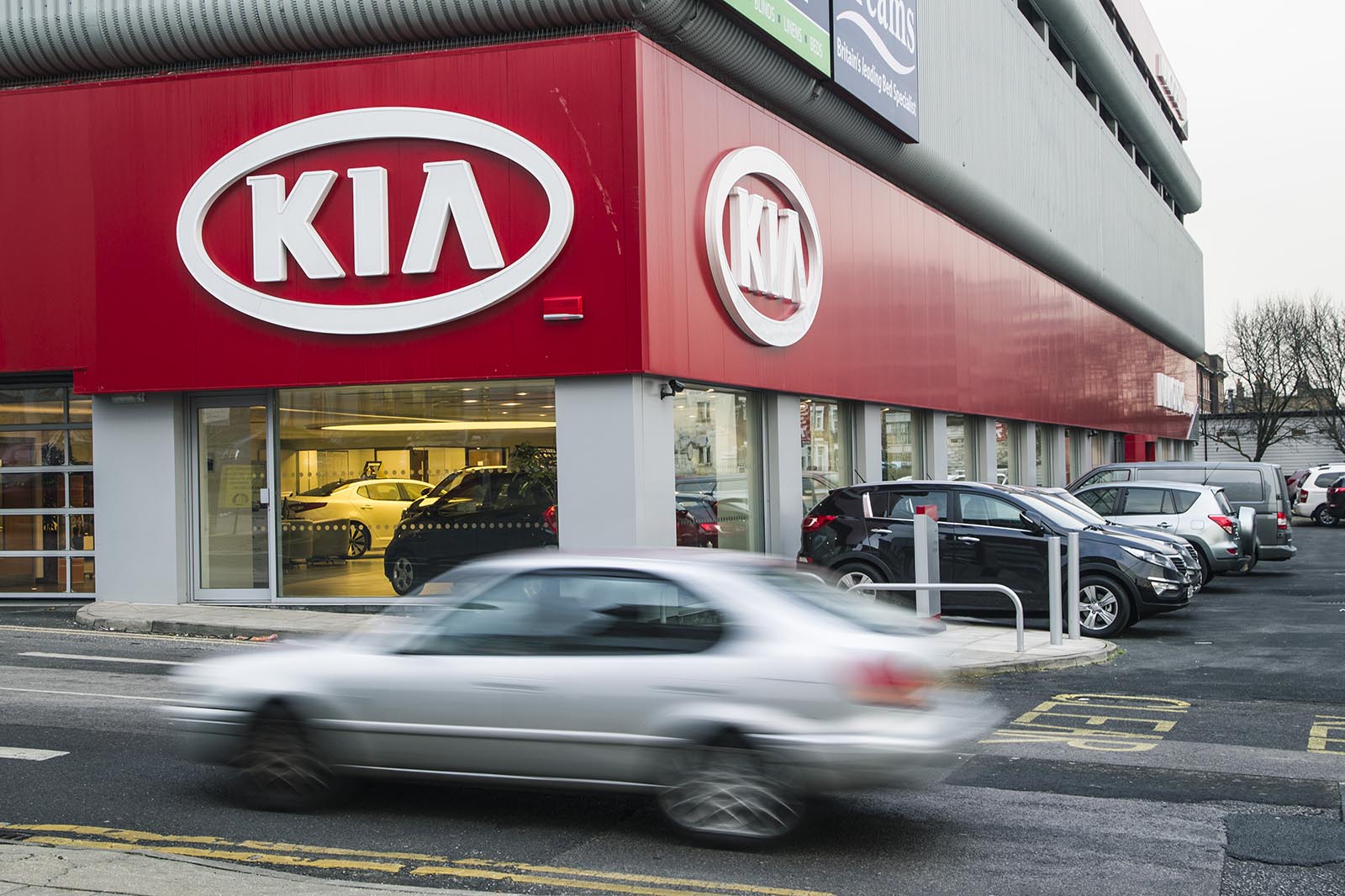 If your car is worth more than the £2000 scrappage allowance being offered, consider the merits of the deal. If nothing else is on the table (an extra part-exchange allowance, access to other retail offers), you could be out of pocket, so first establish the trade and private sale values of your trade-in. 
Then check online car sellers for rival deals. These businesses are supplied by dealers that are keen to 
shift metal at almost any price. You
 may find their deals easily eclipse any 
scrappage deal, although remember
 that you'll be offered only trade value 
or less for your part-exchange. 
So what's it like to offer up your 
trusty nail to a dealer, in exchange 
for a scrappage allowance? I visited three to find out. The first one, a Vauxhall dealer, at first claimed the 
scrappage offer had ended before
 checking it still had a month
 to run. He said they'd done loads of
 scrappage deals. (Vauxhall claims
 that, between the current scheme's
 launch in May and the end of August,
 it scrapped more than 5000 cars, 63%
 of which were from other marques.)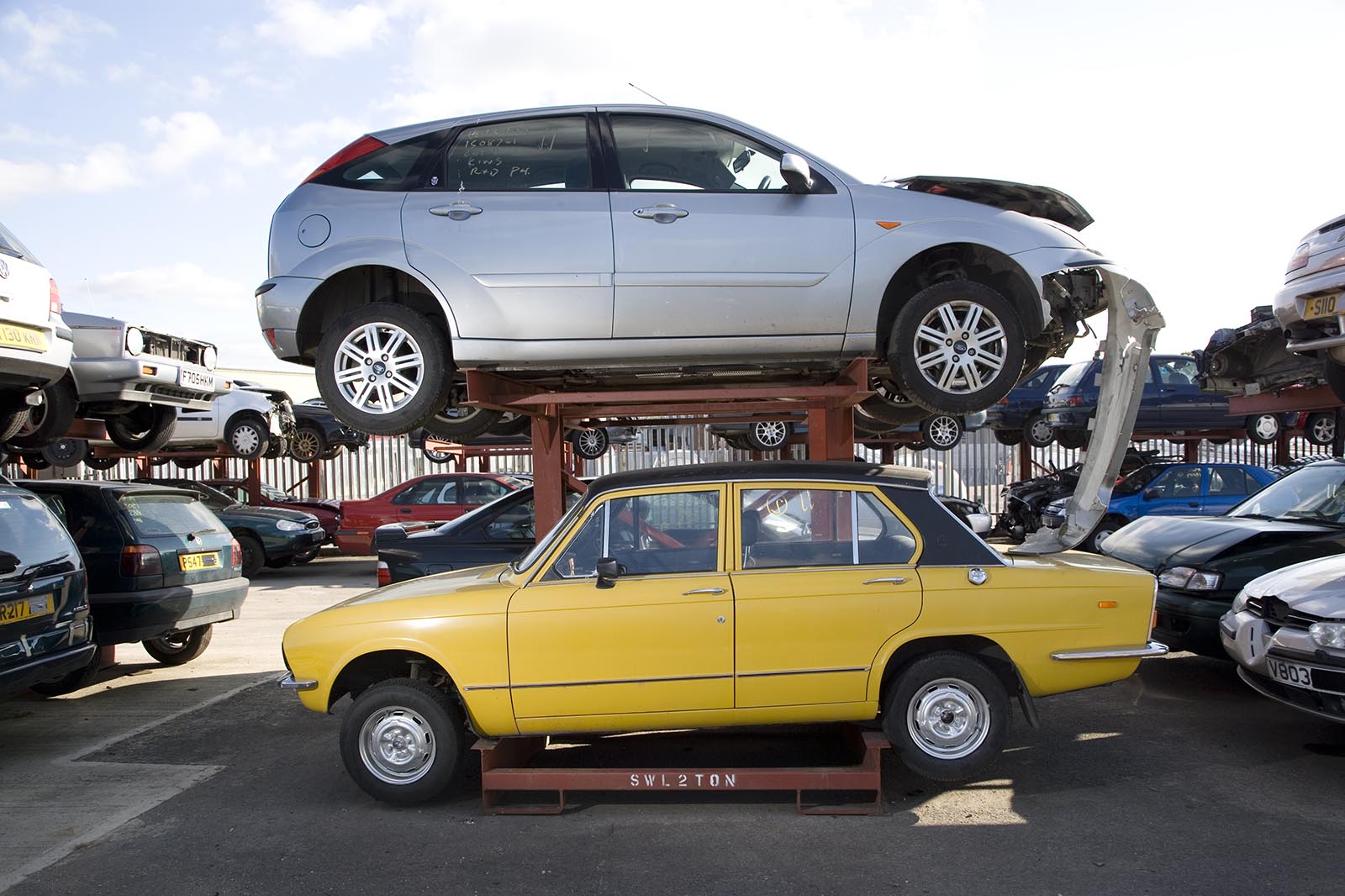 I said I was interested in a new Astra SRi 1.0i Turbo. I was in luck, the salesman said: there was an unregistered one on the forecourt. Its full price was £20,100 but scrappage allowance and 'FDA' brought it down to £15,192. 
"What's FDA?" I asked. 
"Finance deposit allowance," the salesman said. Basically, the deposit contribution if I financed it on a PCP. 
"How can I get it for that price if I pay cash?" I asked. 
"Finance it on the PCP and then settle it straight away," he said. "People do it all the time." 
Ford next. The salesman told me they'd sold 17 cars on scrappage since Ford started its scheme a week ago. It was a good one since it was backed by the government, he told me (wrongly).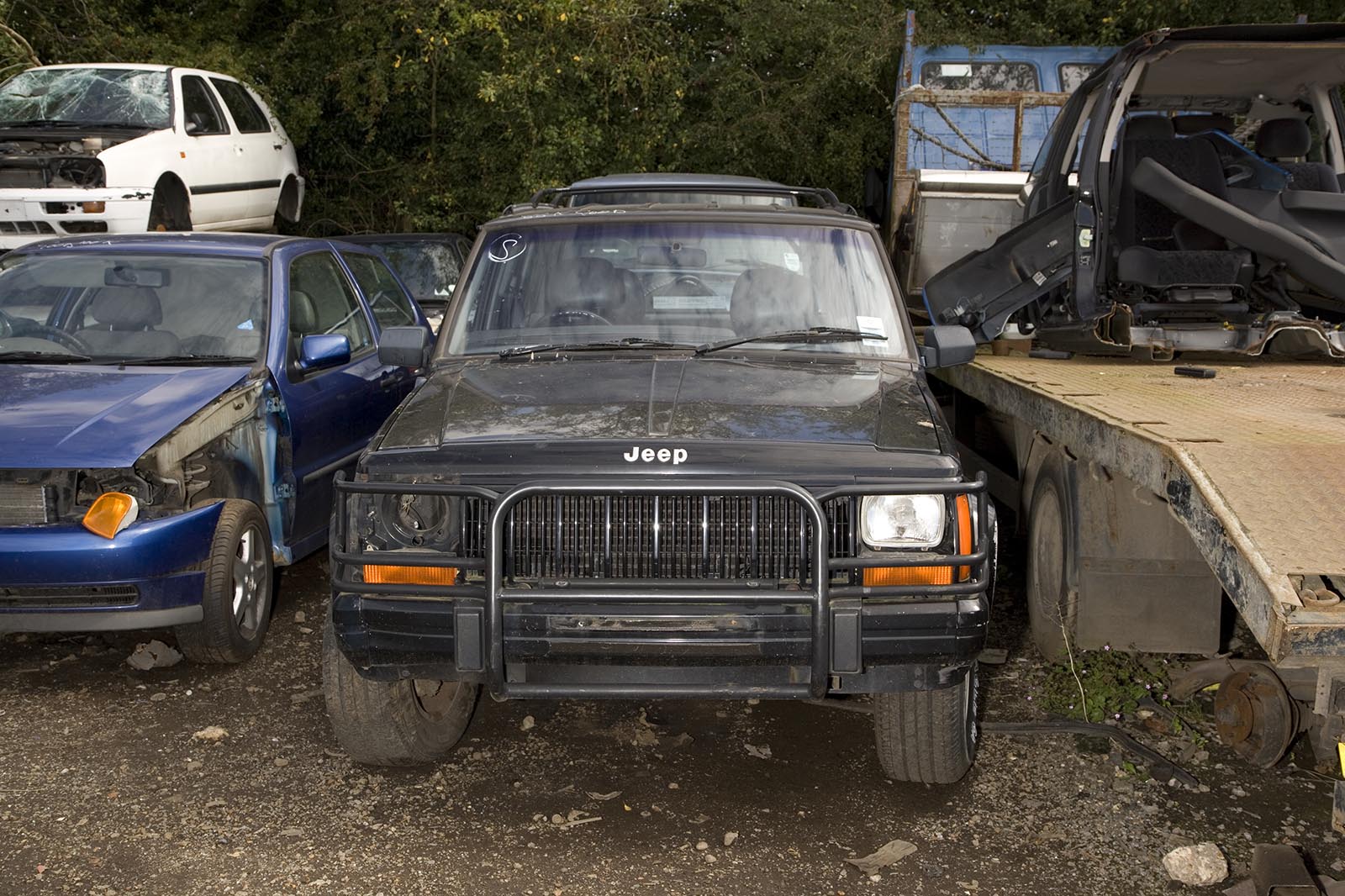 Ford offers a sliding scale of allowances on most models. The salesman said I could have a Focus 1.0 125PS ST-line with Appearance and Convenience Packs, in metallic black and from stock, for £20,280, after the £4450 scrappage allowance. 
"It's a good deal," he claimed. "Our maximum discount is £2500 on that model, plus you still get 0% finance." 
Finally, Hyundai. Like Ford, the company offers a sliding scale of allowances, but 2.9% rather than 0% finance. I could have an i30 1.0 T-GDi SE Nav for £16,006 after the £4000 scrappage allowance. 
"You're better off doing it this 
way by £1000," said the salesman. "Without scrappage, your Astra is worth £500. My maximum discount is £2500, which makes £3000 off the price. This way, you get £4000 off."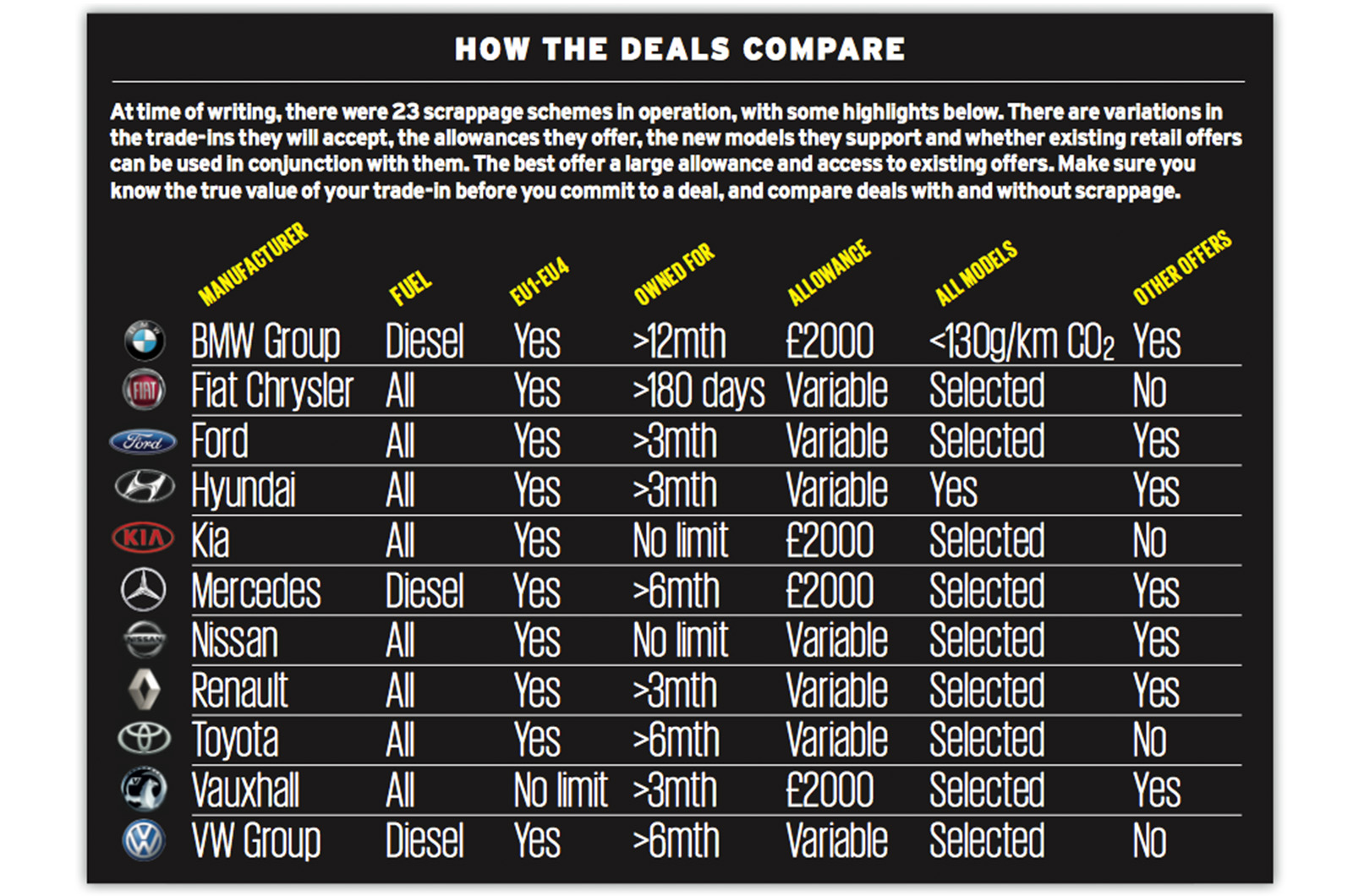 When available with other existing retail offers, scrappage is a great idea. However, you need to be clear about the value of your trade-in and check online sellers to see if you can get a better deal without scrappage. 
Among the best schemes is Nissan's, for its scope. It accepts petrol and diesel trade-ins, while scrappage and trade-in allowances are available that can be combined with existing retail offers. However, it finishes at the end of September. Ford, Renault and Hyundai offer handsome allowances and access to existing retail offers and will accept petrol and diesel trade-ins, too. 
Related stories: 
Scrappage schemes: which brands have one? 
Source: Car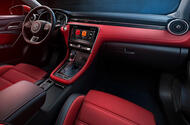 MG 6 interior: the old MG 6 left a lot to be desired. Made of unimaginably awful materials inside and with as much quality, charisma and flair as unbranded wheat biscuits cereal, it makes the new 6's interior look like that of a car from a completely different marque. Sure, there are influences from all over the show in there, but it's a quantum leap forward*…
Behind-the-scenes glimpses and other observations from the last seven days around the car industry
You'd think that given the volume of metal at last week's Frankfurt motor show, there wouldn't have been much news, but there have been some incredibly big hitters this week, with opinion-dividing reveals, reviews and revelations which make the car industry such an exciting place. 
Take a look below – or scroll through above – to find out what's been going on this week that's caused a grin or a grimace. 
The best things I've seen all week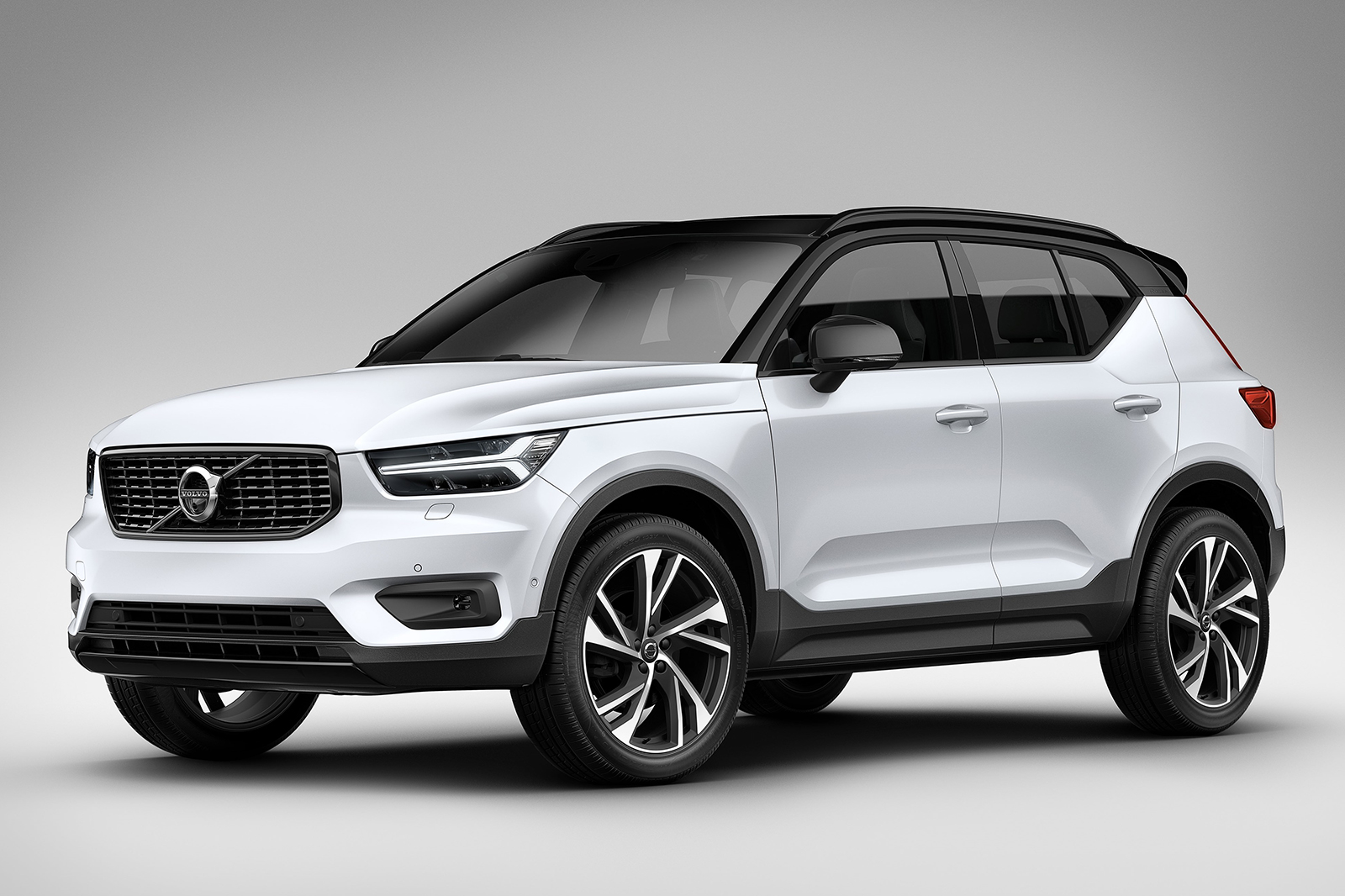 The small SUV segment is becoming increasingly prettier, and the clean lines and intricate yet chunky design of the Volvo XC40 is testament to the manufacturer's current design strength, as well as the segment's design focus. The red carpet on the interior weirdly works, too.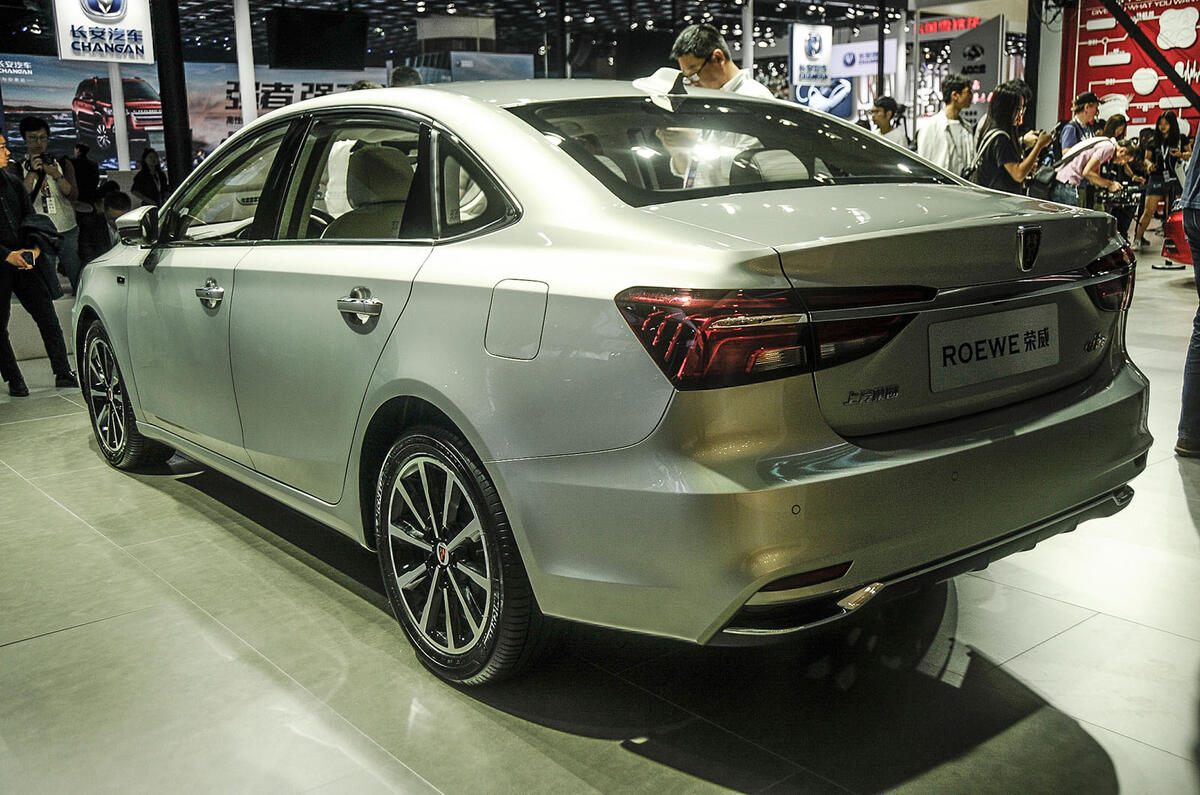 Bit of a wildcard, this one. Roewe – the new name of now Chinese-owned Rover – makes the i6, a mid-sized saloon. Without the rose-tinted retro chintz we've come to associate with throwback models, it looks exactly how you'd imagine a modern-day Rover to look, maintaining the sharp styling details of the 400 R8 with modern details.
McLaren Ultimate Vision Gran Turismo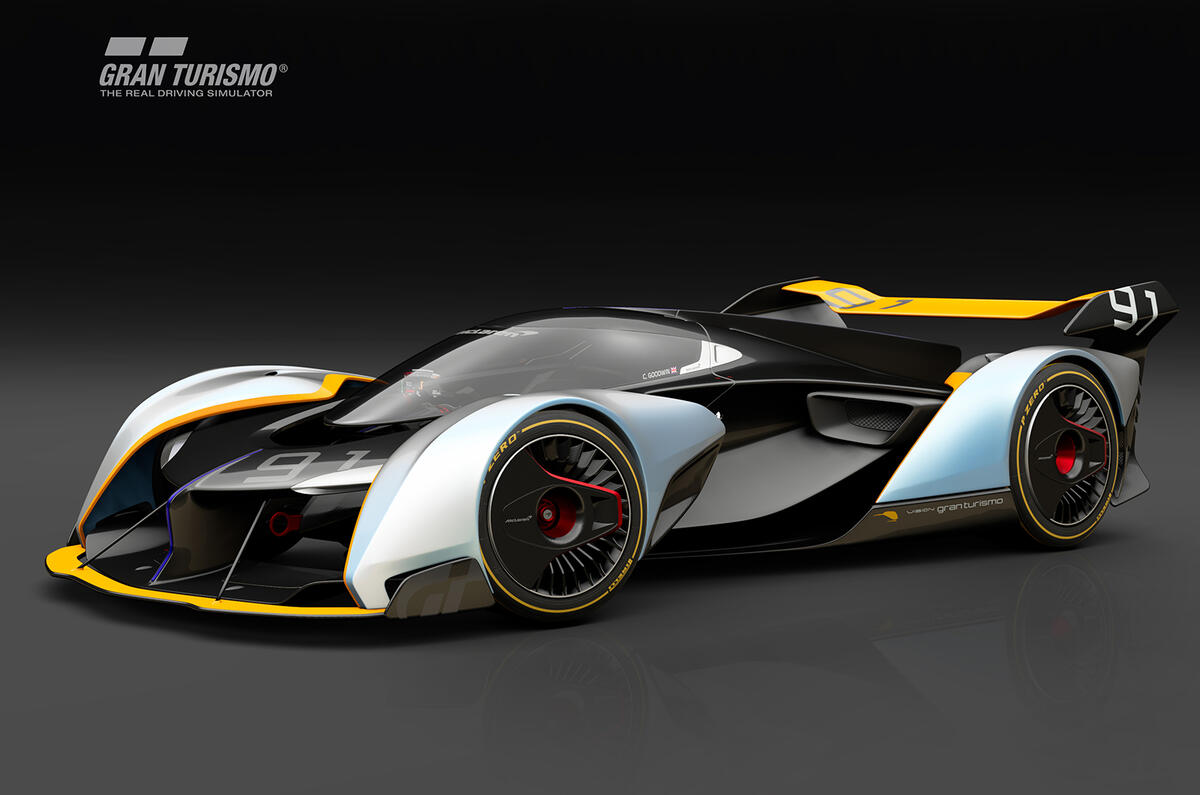 It'll never exist in the real world, it's very, very silly (the driver lays on their front) and the performance figures are entirely theoretical. But it's so unbelievably extreme, with its wild, not-tethered-to-the-realm-of-reality styling, extreme aerodynamics and racing details, that we wish it was. Can it please be made in real life, McLaren?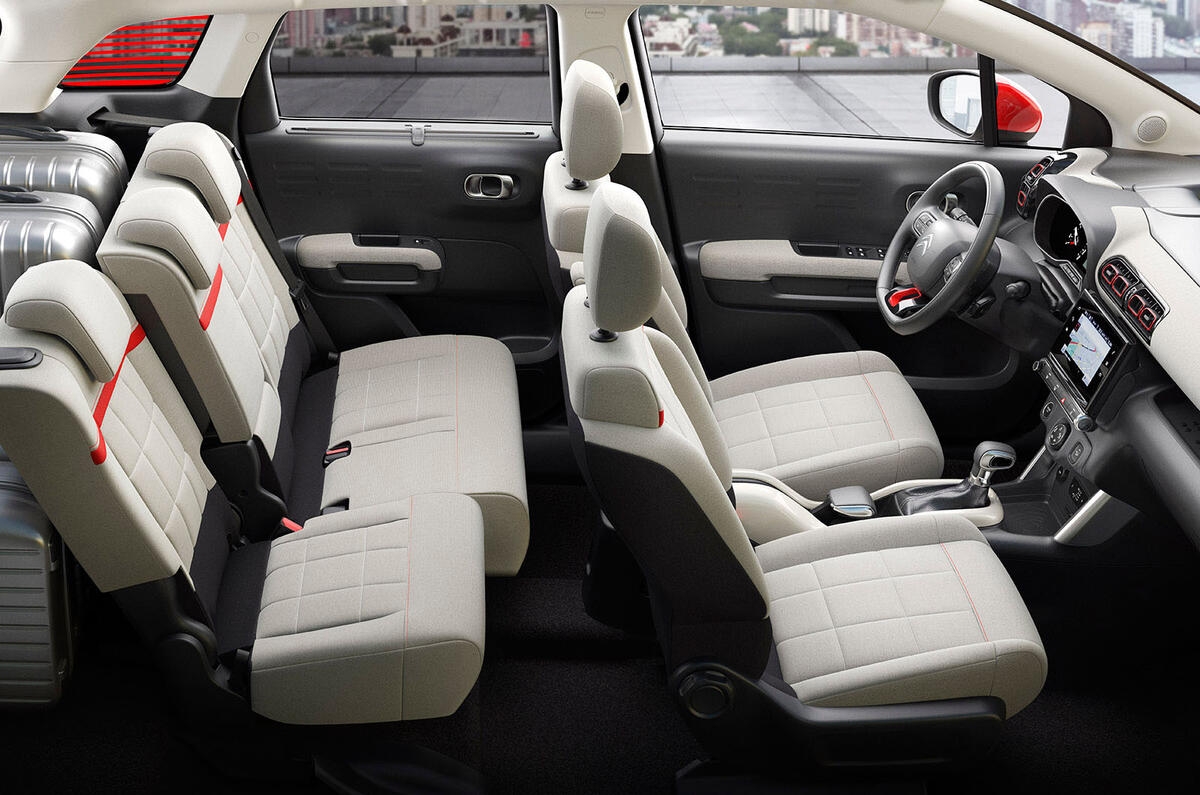 Citroën has finally got its mojo back, and then some. With an interior that wouldn't look out of place in a concept car, the C3 Aircross has the right amount of quirk and is instantly, infinitely cooler than its cousin, the Vauxhall Crossland X. Kia: this is how you do an interior on a funky small SUV.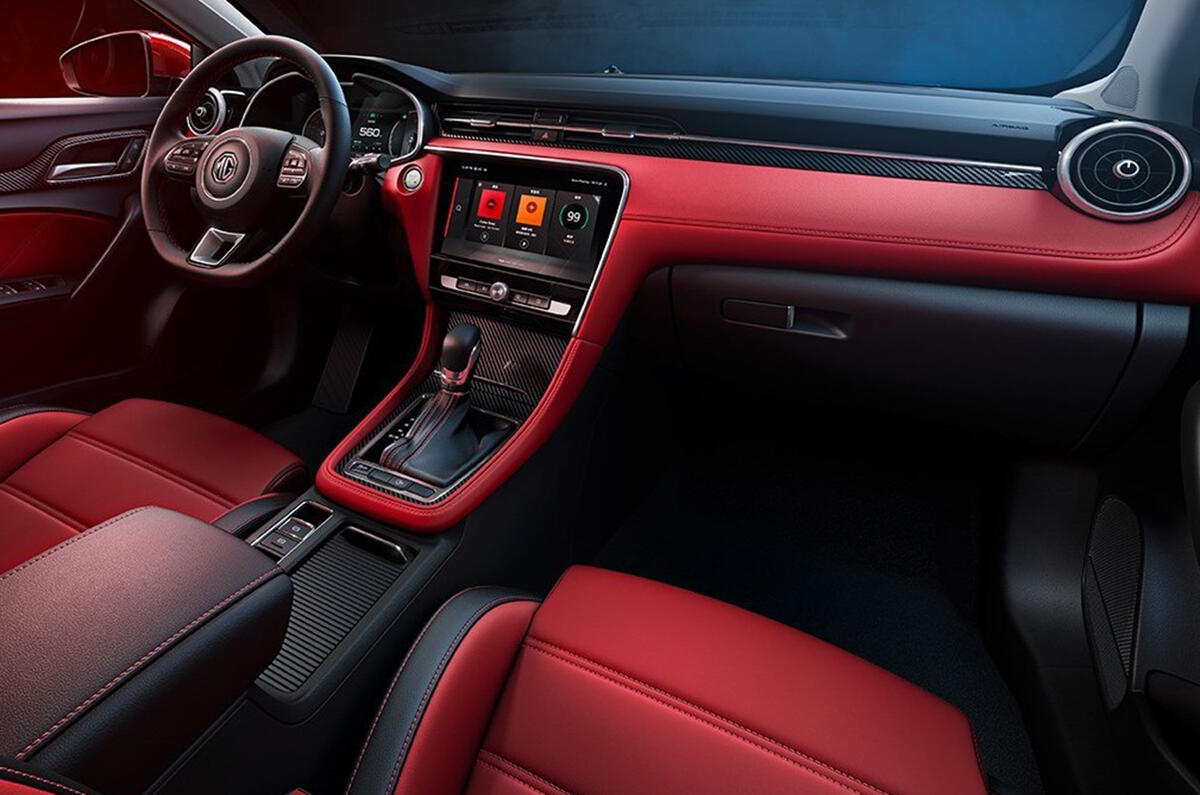 The old MG 6 left a lot to be desired. Made of unimaginably awful materials inside and with as much quality, charisma and flair as unbranded wheat biscuits cereal, it makes the new 6's interior look like that of a car from a completely different marque. Sure, there are influences from all over the show in there, but it's a quantum leap forward*…
… and the worst thing I've seen this week: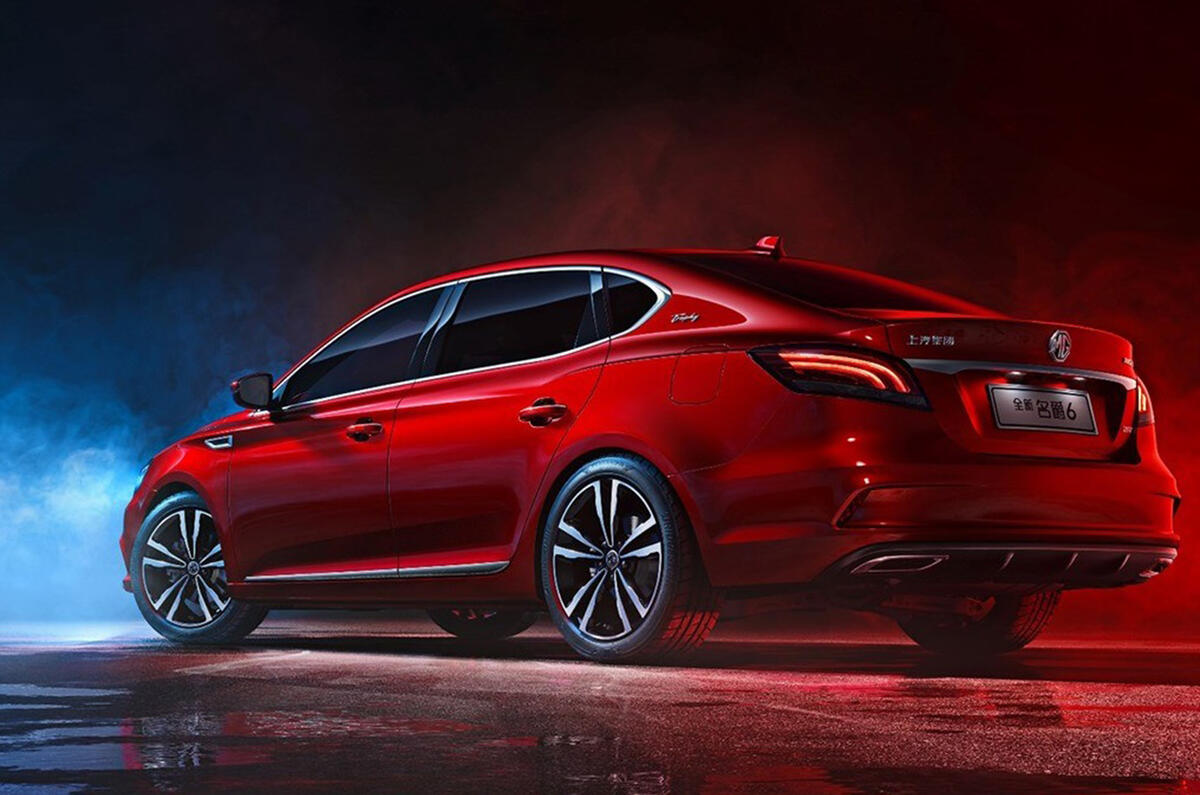 *…which is why it's such a shame that the handsome exterior styling of the car is so derivative – the front is a good 75% Jaguar XE, while the rear is at least 80% Mercedes-Benz C-Class. Ok, it's not the worst thing I've seen this week, but MG can do better and should have the confidence to produce a more original design. Can't we just have the exterior of the Roewe i6 badged as an MG instead?
Source: Car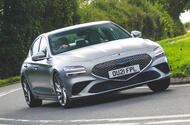 Based on the Kia Stinger, Genesis' new G70 saloon shows plenty of promising signs that it could be a hit in Europe
The steady rise of Genesis continues with the G70 – a new four-door saloon conceived as a direct competitor to the Audi A4, BMW 3 Series, Infiniti Q50, Jaguar XE, Lexus IS and Mercedes-Benz C-Class.Set to go on sale in South Korea and North America in early 2018, the new G70 is a sister model to the new Kia Stinger and is the third dedicated Genesis model after the larger G80 and G90. The G70 and Stinger share a platform, which uses a longitudinally mounted engine and offers the choice of front or rear-wheel drive.  While the saloon will not come to the UK in the short term, Genesis confirms a strategy is in place to introduce the G70 to European markets by the end of the decade, by which time it also plans to introduce up to three SUV models as part of a six-strong global line-up.At 4685mm in length, 1850mm in width and 1400mm in height, the G70 is 61mm longer, 39mm wider and 31mm lower than the 3 Series saloon – a car that Genesis chairman Manfred Fitzgerald said has played a decisive role in its development.   We'll leave you to decide whether you like the look of the upmarket Hyundai brand's latest model. But the G70 does boast better proportions than many recent executive-class saloons: a long bonnet and backwards sweep to the cabin emphasise its rear-wheel-drive layout, while wide tracks and a long wheelbase provide it with a satisfying stance and suitably short overhangs. To our eyes, its best angle is the rear three-quarter view, with a muscular rear fender providing a purposeful appearance.  The G70 will offer three turbocharged engines in combination with either standard rear-wheel drive or optional four-wheel drive, including a headlining 3.3-litre V6 petrol unit delivering 365bhp and 383lb ft of torque. This endows the range-topping model with 44bhp and 51lb ft more than the turbocharged 3.0-litre in-line six-cylinder petrol engine used by the 340i.There's also a 2.0-litre four-cylinder petrol unit with 252bhp and 265lb ft in standard guise and a more powerful 255bhp with the same 265lb ft when combined with an optional Sport Package. With an eye on Europe, the G70 also gets a 2.2-litre four-cylinder common rail diesel with 202bhp and 332lb ft.The V6 engine in the G70 AWD driven here has a sporting edge that will be appreciated by enthusiasts. There is plenty of torque concentrated down low and a free-revving nature to its delivery means it can be worked hard without any undue harshness. The standard eight-speed automatic gearbox, on the other hand, is a little slow to react both in automatic and manual modes, even if the actual shifts are quite smooth. It is not meant to be an out-and-out performance saloon. However, the initial top-of-the-line G70 AWD's claimed 0-62mph time of 4.7sec is quicker than the time quoted for the 340i xDrive. It also tops its German rival on top speed at 168mph versus a limited 155mph. Fuel consumption is a disappointment, though: the Genesis returns 25.5mpg against an impressive 40.9mpg for the BMW.
Source: Car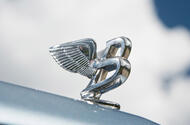 Reports in German management magazine claim Adrian Hallmark will take helm of VW Group's luxury car brand
Bentley chairman Wolfgang Dürheimer is to be replaced by Adrian Hallmark, currently strategy director at Jaguar Land Rover, according to a report published in Germany's Manager Magazin on Friday.
Rumours of an imminent departure of Dürheimer (pictured below) from Bentley have been circulating for some weeks now, with earlier reports suggesting Audi Sport boss Stephan Winkelmann could be in line to take control of the British car maker, which, together with Porsche and Bugatti, forms part of the Volkswagen's so-called premium car division.
But while Winkelmann appears set to replace Dürheimer as president of Bugatti, Manager Magazin suggests the Volkswagen Group has selected Hallmark to head up Bentley.
Hallmark previously served on the Bentley board in a position responsible for global sales and marketing. He has also acted as executive vice-president for Volkswagen of America and regional director for Volkswagen Asia.
The Volkswagen Group has declined to comment on the speculation linking Hallmark with Bentley.
Officials close to Dürheimer say he has already expressed a desire to step down as Bentley chairman and Bugatti president.
More content:
New Bentley Continental GT revealed
Source: Car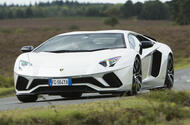 Still visceral and dramatic as ever, but does the vast number of mechanical changes and tweaks help make the Lamborghini Aventador S more engaging?
The Aventador S is the heavily updated version of Lamborghini's V12 supercar. It isn't really a new variant in the model range because you can no longer buy a plain old Aventador. Instead, the S is an evolution of Sant'Agata's heavy-hitter, and not before time; having been launched early in 2011, the Aventador is approaching its seventh birthday.It isn't a half-hearted facelift, either. In fact, there are so many far-reaching mechanical revisions beneath the sharply creased bodywork that it's actually more helpful to think of the S as the Aventador Mk2 (although Aventador 2.0 might be more appropriate these days).The fangs in the front bumper are new and probably the clearest identifier of the revised car. The front splitter is more prominent now, too, and Lamborghini proudly claims an increase in frontal downforce of 130% as a result. It doesn't quote any actual figures, though, so we can assume that new splitter isn't pressing the front tyres into the ground with any real force.The intakes over the car's broad shoulders are also reshaped, while the rear end has been updated with black plastic sections where they were previously body-coloured. The three-piece exhaust exit is new; the entire system is now 20% lighter than before.These are the minor changes. Another is the uplift in power, with the 6.5-litre normally aspirated V12 now drilling out 730bhp, 40bhp more than the previous version. The redline is set to 8500rpm and torque is unchanged at 509lb ft.The significant changes? They're twofold. The first is the addition of a configurable drive mode, meaning you can at long last mix and match your preferred settings for the dampers, the drivetrain and the steering. This is good progress – it's just a shame Lamborghini's choice of moniker for this new function, Ego, translates so poorly from Italian.The really big update, though, is the fitment of a four-wheel steering system. Like all such systems, it virtually reduces the length of the wheelbase below a certain speed to make the car more agile and virtually lengthens the wheelbase above a certain speed to make it more stable. But what it's really done is allow the engineers to completely retune the car's chassis and steering system.The rear end is fundamentally much more stable than before – because of the four-wheel steer system – so Lamborghini has been able to make the steering more direct and the four-wheel-drive system favour the rear axle much more often. This could well be the step change that finally makes the Aventador as wieldy to drive as the Ferrari 488 GTB or McLaren 720S.The automated manual gearbox is unchanged, however, and that's a bit of a problem. More of which in a moment. 
Source: Car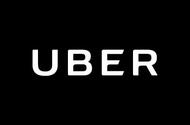 Uber has 21 days to appeal Transport for London's decision
Transport for London says it will not renew Uber's operating licence, which expires this month
Uber London will be blocked from operating in the capital from the start of October, unless it wins an appeal for Transport for London to renew its operating licence.
TfL plans to withhold the American ride hailing firm's licence, which expires on 30 September, due to concerns over the company's operational habits.
The government body responsible for London's transport network said it considers Uber's approach to "reporting serious criminal offences, how medical  certificates are obtained" and how security checks are obtained to have "security implications" for the public.
TfL also accused Uber of having used so-called Greyball software to block regulatory bodies from accessing its app to undertake law enforcement duties.
Under the Private Hire Vehicles (London) 1998 Act, Uber has 21 days to appeal the decision. Uber can operate as normal until its current licence expires.
Autocar has contacted Uber for a statement. The firm has not yet issued an official response.
More content:
Exclusive: first ride in LEVC TX black cab
LEVC TX London black cab on sale now
Source: Car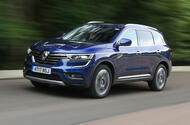 Renault's new crossover sees the Koleos name return, attached to an SUV of a quite different stripe
If mention of the Renault Koleos nameplate has you furrowing your brow and staring meditatively into the middle distance, don't worry: that serves to confirm the level of impact the car has made in the UK up to now.For the record, the first-generation model was launched in 2007 as Renault limply embraced an early flush of enthusiasm for crossovers.The reason you might not remember it is because, despite sharing its platform with the supersonically popular Nissan Qashqai, the Koleos looked like a dull-sided stone at launch and proceeded to sink like one in the years that followed.Before the third year was out, Renault glumly pulled the plug on UK sales, although it continued production for the rest of Europe until 2015.Its replacement, already more than a year hence from its unveiling at the Beijing motor show, isn't really a replacement at all.The old Koleos was a tall hatchback yet the new one, alike only in name, is at the top end of the mid-sized SUV category and is intended to head up a soft-roader line-up that already features the supermini-sized Captur and Qashqai-related Kadjar.It was suggested that Renault might call the new model the Maxthon, which would have nicely rounded out the firm's apparent preference for fatuous monikers. Instead, for reasons best left to Renault, it's second time round for the Koleos badge.Name aside, the product makes total sense. The manufacturer desperately needs something to fill the void left by an absent D-segment saloon and to compensate for faltering MPV sales.The prospect of a largish family crossover has worked for a host of mainstream rivals and, clearly, Renault's relationship with Nissan means all the engineering resource is in place, including the Samsung factory at Busan in South Korea.Now the British buying public just needs convincing that a Korean-built, supersized, French facsimile of an Anglo-Japanese crossover is just what the doctor ordered.
Source: Car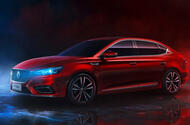 Unveiling of Chinese-market car shows that the 6 has taken a leap upmarket; UK version will follow closely
The new MG 6 has been revealed for the Chinese market ahead of an anticipated UK launch next year. 
Following the design of the new GS SUV and hugely popular E-Motion electric sports car concept, the 6 has a Mazda-like front end, with the intricate pattern in the grille inspired by Mercedes-Benz's 'Diamond' design. MG calls the grille 'Star Rider'. 
Other higher-end touches include sequential indicators and LED lights. 
Inside, the 6 takes a leap upmarket over its predecessor, with the option for a red leather interior in its home market. The seats are electrically adjustable.
The new car also moves with the industry trends with an electronic parking brake, a central infotainment touchscreen and a smaller LCD driving information screen between the two dials. The dashboard is largely button-free, with the steering wheel housing the majority of the controls. Voice control is also included. 
More upmarket details on the dashboard, as well as round air vents and silver trim across the interior, give the car a less plastic-heavy look than before.
Underpinnings are shared with the Roewe i6 saloon, which has a wheelbase of 2715mm, making the 6 a future rival to the Hyundai i40. This also means that engines are likely to be carried over from the i6 – these are a 123bhp 1.0-litre three-cylinder petrol with 125lb ft of torque, and the 1.5-litre petrol unit with 164bhp and 184lb ft of torque that's also used in the GS.
A plug-in hybrid option also features in the i6, combining the 1.0-litre petrol unit with an 82bhp electric motor. If this is carried over to the 6, it will be MG's first hybrid. 
Internet connectivity is available on the Chinese-spec car, adapted from a system used across parent company SAIC's other models. 
An MG spokesman couldn't confirm details of the UK-spec 6, but it's likely that the car will be revealed at the London motor show next year, following the reveal patterns of the GS and XS SUVs.
It's also likely that the second-generation MG 3 will make its debut at the show.
Read more: 
New Roewe i6 to become next-generation MG 6
MG E-Motion EV sports car for production in 2020
Source: Car