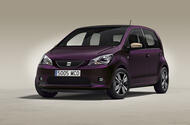 The styling of new special-edition models, like the Mii by Cosmopolitan, will be influenced more heavily by prospective buyers
Seat wants to increase the influence prospective buyers have in the design of its new models, as it believes more customer research leads to an increase in new ideas.
Speaking at the launch of the new Seat Mii by Cosmopolitan (pictured), a special-edition model designed in conjunction with the leading fashion publication, Seat's head of global marketing, Susanne Franz, said the method was good for fulfilling less obvious customer needs.
"The most social thing you can do is invite people in and let them be a part of the decision-making process," she said. "The market is so fragmented now that research is becoming more and more important."
Franz said the final design of the Mii by Cosmopolitan was chosen by 30 women, all of whom had been invited via Cosmopolitan magazine. She said those people helped to decide what look, feel and finish the model was given, and the results made for a better-targeted car.
Seat's director of design, Alejandro Mesonero, added that this method of research is particularly important for designing cars that target women buyers.
"Cars are about men – the basic design of a car is male dominated," he said. "A car that's design specifically for a woman doesn't exist, but it's true we can give cars a little twist to make them more feminine."
Both Mesonero and Franz admitted that because of the vast differences in taste, no one car can appeal to all women or all men. But they agreed that intelligently targeting specific groups was an effective tool in drawing in new customers.
"Buyers of the Mii by Cosmopolitan will mostly be new to Seat," continued Franz. "The way people buy cars now is different, the journey they take from desire to purchase has changed. So we're changing the way we reach these customers."
Franz said the Mii by Cosmopolitan's launch, which took place at a London fashion show, was an example of this. She believed that the traditional route of launching a car at a motoring show was a declining trend.
"Our new Lakeside store is in a shopping centre, and we plan to publicise our cars in new places like pop-up shops and music events," added Franz. "It's all about creating desire through the things people do today."
Seat and Cosmopolitan's partnership is just one example of targeted marketing. A previous special edition Mii, the Mii by Mango, was another case, and it proved to be highly successful, with overall sales exceeding Seat's expectations by 50%.
Franz hinted that more partnerships would be on the way and make use of extra buyer research and modernised marketing tools. However, Mesonero said this technique wasn't appropriate for all models, such as the new Seat Ateca.
"The new Ateca is a more mainstream model, so it's not right to specifically design that car for one type of person," he said. "I can't imagine it going to larger cars to be honest, people tend to want them in more conventional forms."
Source: Car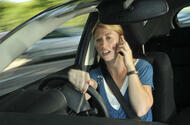 RAC report finds a 31% rise in handheld mobile phone use while driving and calls on the Government to act
The number of drivers using handheld mobile phones behind the wheel is rising, according to a new report.
In its annual Report on Motoring, released today, the RAC found that the number of people admitting to using a phone while driving has risen from 8% in 2014 to 31%. The report also found an increase in texting, emailing and social media use while in the driver's seat, up from 9% in 2014 to 19% today. A further 14% of those surveyed admitted taking photos or videoing while driving.
The RAC has called on the Government to launch an awareness campaign to highlight the dangers of using a handheld mobile while driving, as well as issuing tougher penalties for those flouting the law. Currently, those caught face a minimum £100 fine and three points on their licence, although this is set to increase to a minimum £150 fine and four penalty points, six for HGV drivers.
RAC road safety spokesman Pete Williams said the organisation believes better enforcement is needed, and called for more police on the roads.
Here's what the government has planned for those who use handheld mobile phones behind the wheel
"It is alarming to see that some drivers have clearly relaxed their attitudes to the risks associated with this behaviour, but more worrying is the increase in the percentage of motorists who actually admit to using a handheld device when driving.
"With compliance on some traffic laws including the use of handheld mobile phones seemingly getting worse, the RAC calls for an end to cuts to dedicated roads policing and urges the Government and Chief Constables to give greater priority to enforcement of road traffic laws," he said.
The National Police Chief's Council (NPCC) said the report highlighted the role police forces have in educating drivers and taking action against those who commit such offences. NPCC lead for roads policing, Chief Constable Suzette Davenport said: "We share the RAC's concerns about the level of mobile phone use by drivers, particularly as phones are becoming 'smarter'. Our approach is a blend of education and enforcement.
"We run national operations and forces take action locally. We will continue to stress the dangerous consequences, and arrest offenders, but we also need people to take responsibility for their behaviour behind the wheel and exert some social pressure on family and friends who take this risk."
It should go without saying that you shouldn't play Pokémon Go while driving. Here's a reminder why
A Government spokesperson said: "We have some of the safest roads in the world and it is totally unacceptable for motorists to endanger lives by using handheld mobile phones while driving.
"Offenders involved in fatal road accidents while using a mobile phone already face serious offences, such as causing death by dangerous driving, which can carry a substantial prison term. We have also proposed tougher penalties for mobile phone use to act as a deterrent and ensure it is not tolerated in society."
Phill Tromans
Source: Car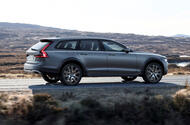 Volvo's off-road friendly version of the V90 estate has been officially revealed after a campaign of teasers. It's likely to be priced from around £43,500
The Volvo V90 Cross Country has been unveiled in Malmö, Sweden some 20 years after the original V70 XC was launched.
The new vehicle is based on the V90 estate and, says the company, has undergone a much more extensive chassis tuning than any of its predecessors.
Ride height of the all-wheel-drive chassis has been raised by an extra 65mm and the new wheel and tyre combination has an overall diameter 42mm bigger than other V90 models. The front track has been widened by 20mm and the rear track by 40mm.
The car's front and rear departure angles are also notably improved on the previous models for what Volvo claims will be genuine off-road ability.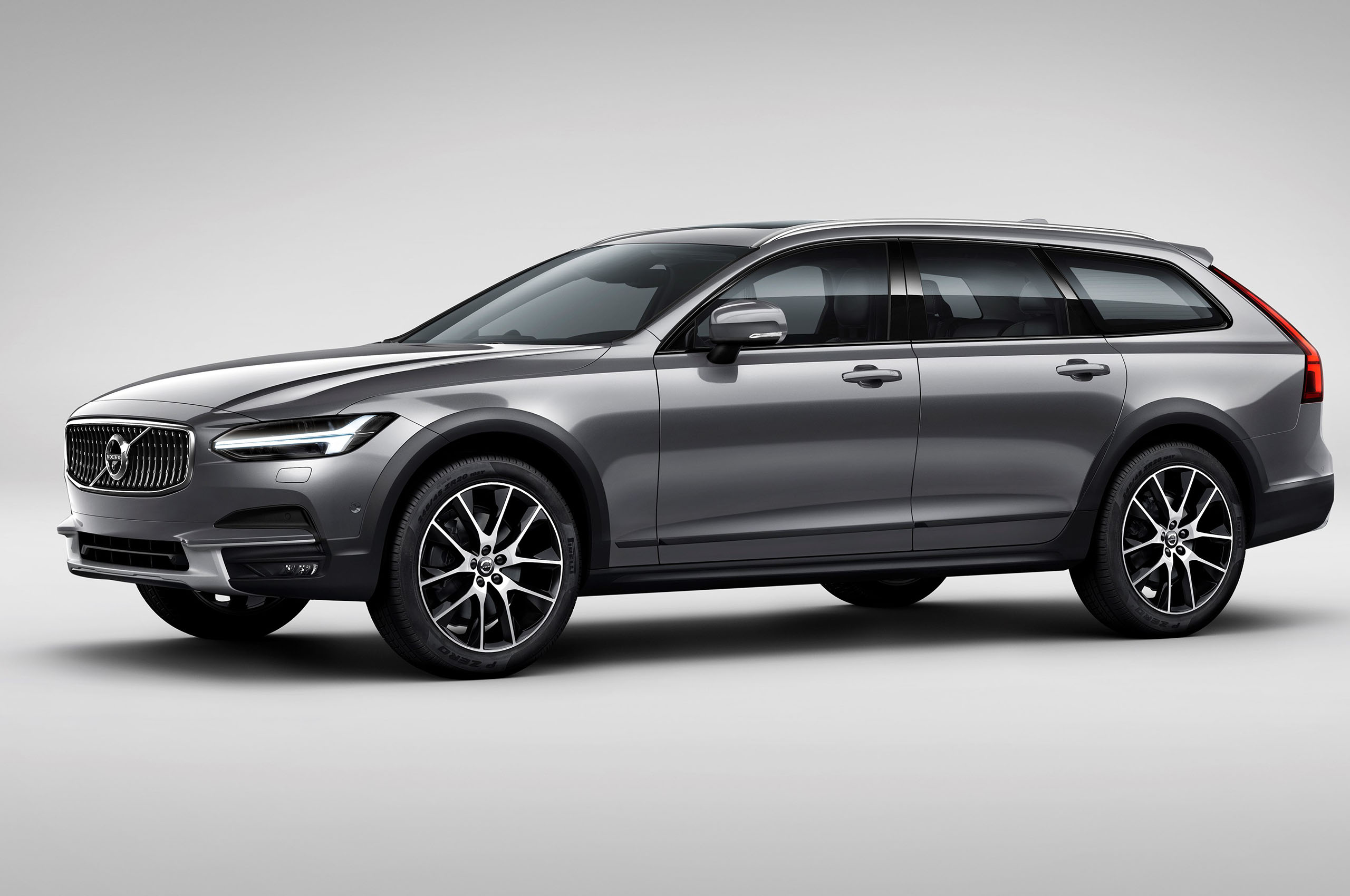 Vehicle Dynamics chief Stefan Karlsson said that around 200 different chassis set-ups were tried during the development process, many of which were executed in simulation on Volvo's state-of-the-art driving simulator.
There'll be four switchable driving modes including Rough Road, as well as Comfort, Eco and Dynamic. Hill Descent Control will also be offered on the car. Air suspension on the rear axle will be an option, but all Cross Country models will get a bespoke Volvo tyre, which has been developed for greater off-road grip and more on-road comfort, as well as being able to deal with uneven surfaces.
Research and Development boss Peter Mertens said: "We were very careful from the very beginning to ensure that the Cross Country concept was not just an exercise in rugged styling."
Volvo design boss Thomas Ingenlath said the styling of the new Cross Country is deliberately more refined and more polished, moving away from the overtly rugged appearance of the previous V70 XC. "I think we are at the front of trend with this move to something that's a more exquisite design. Volvo pioneered this niche and we are taking it to the next level."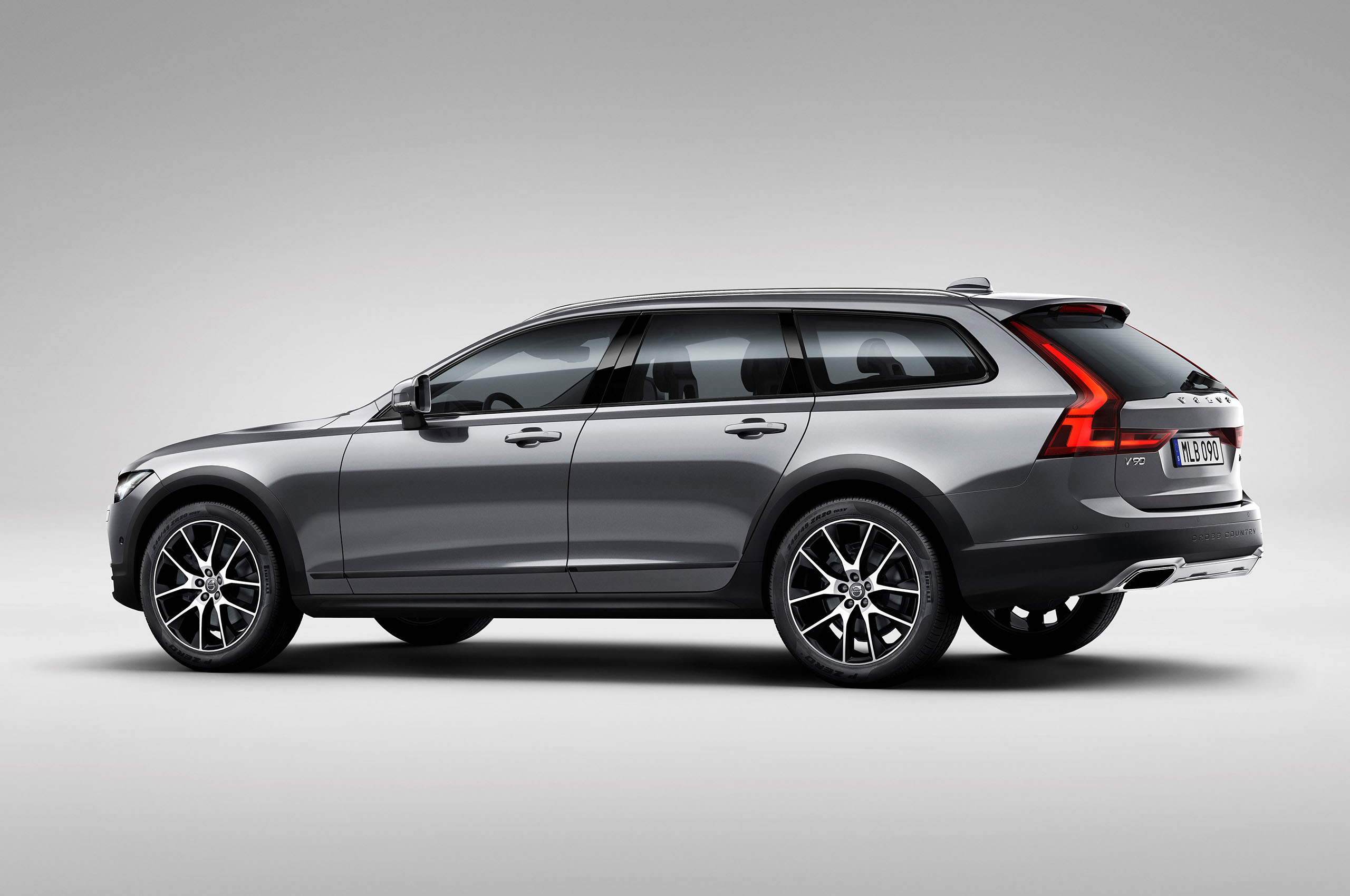 Production of the Cross Country begins later this years and the model is expected to appear in UK showrooms in the "second quarter of 2017". UK-spec cars will have D4 and D5 diesel engines, rather than the T5 and T6 petrol units.
Volvo expects to sell 30,000 standard V90 estates in a full year and some 20,000 V90 Cross Country models. The Volvo XC has proved particularly popular in the US since its launch there in 1997.
Source: Car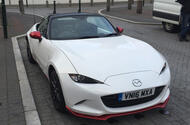 Jim Holder's embarking on an Icelandic road trip in the latest special edition Mazda MX-5 – the Icon. There'll be live updates here through the day
So here's the plan: over the next 36 hours I'm going to spend about 20 of them in a Mazda MX-5 Icon, the latest special edition of the sports car, and first to be applied to the lesser powered 1.5-litre engined variant.
The point is to get a close look at this fourth iteration of the Icon special edition – think jazzy looks and an extra kit list for a moderate price rise – and to reappraise the MX-5 through prolonged exposure against one of the world's most spectacular backdrops.
0730 – Reykjavik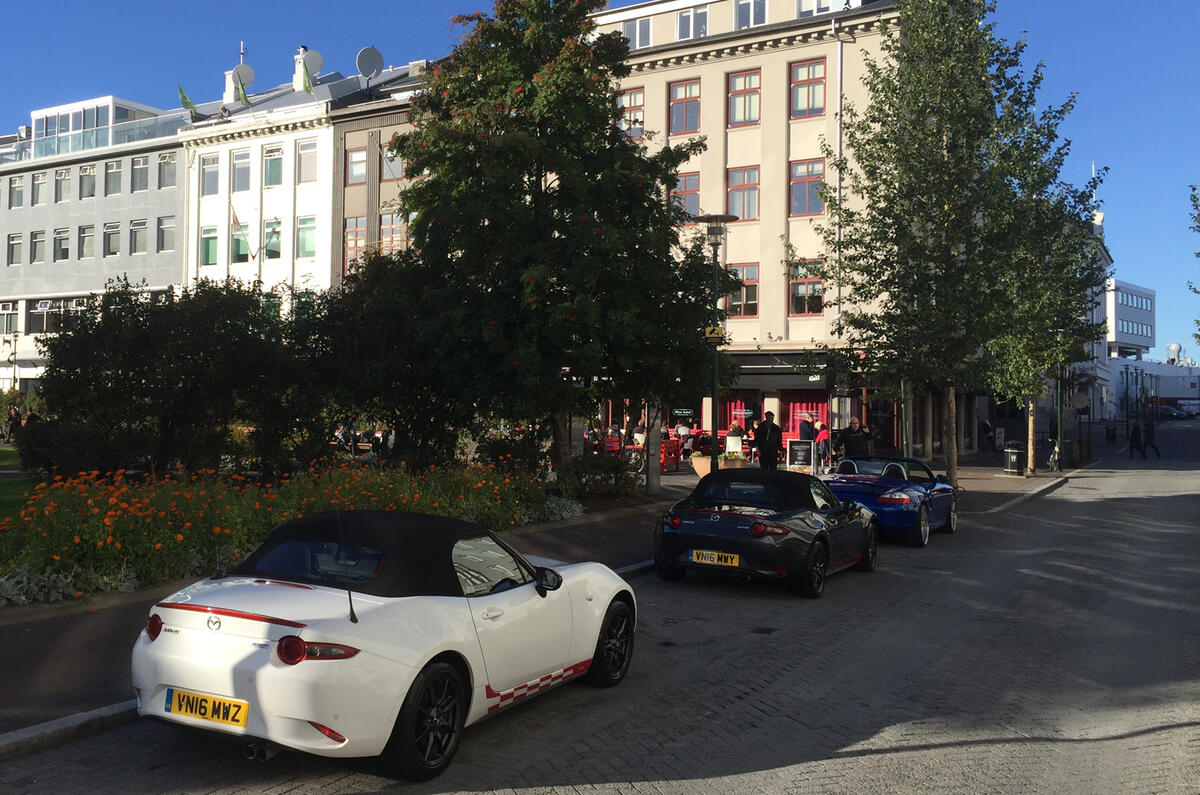 I'm writing this outside the hotel in Reykjavik, a city that's home to half of Iceland's 320,000 or so population. Early in the morning it feels like a sleepy British village, shops shut and silent but for our bustling about as we get ready to set off.
From here, we're heading north to Borgarbyygo, then Skagfjorour, Akureyri and then an overnight halt in Egilsstaoir. I mention these place names not in the expectation that you'll know them, but to challenge you to try and say them out loud. If I start practicing now, I might have perfected each of them by the time I return on Thursday night.
With a strictly controlled 90kph speed limit that's enforced by the threat of on-the-spot 600 euro fines, it's a 400-mile journey that would take more than eight hours if we drove non-stop. I'm assured the scenery means we will stop, and it will take nearer 12. It's one way to get to know a car.
Read our full review of the Mazda MX-5 here
Keep track of Jim's progress throughout the day, as the road trip continues.
Source: Car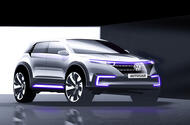 Volkswagen electric vehicle as imagined by autocar
Electric hatchback concept is set for a Paris show reveal; production EV line-up will also include a crossover, MPV, luxury saloon and sports car
Volkswagen will unveil a new electric hatchback concept at the Paris motor show as a precursor to a range of up to five battery-powered vehicles already granted a developmental green light by VW brand boss Herbert Diess.
The move is part of the ambitious Strategy 2025 plan aimed at netting the German car maker up to one million electric car sales annually by the middle of the next decade.
The concept will sport a new design lineage that Wolfsburg sources suggest will influence the appearance of the new generation of electric cars.
The five-seat concept is described by Diess as being slightly smaller than a Golf but with interior space comparable to that of a Passat and an electric range of 400-600km (250-370 miles). That is roughly double the reach of the recently upgraded BMW i3, which will rival VW's production model.
The concept, which is undergoing construction at the company's engineering headquarters with the working title Nuv-e (New Urban Vehicle Electric), is set to preview VW's new modular electric architecture (MEB) platform in detail. It will use scalable electric motors, axles and suspension to allow for models ranging from the supermini to luxury segments, according to a senior VW source with knowledge of the company's electric vehicle plans.
The advanced new structure was first hinted at by the Budd-e concept revealed at the Consumer Electronics Show in Las Vegas in January. It is being developed in parallel with a larger electric car platform, work on which is already well under way at Audi as the basis for the production version of its e-tron quattro concept. 
Sources suggest the hatchback will be the second stand-alone electric model to be on global sale in 2020. According to current planning, it will be preceded by a production version of the Budd-e MPV, due out in 2019.
Following the unveiling of the new EV concept in Paris, VW plans to make public other new zero-emission models. These include the further-advanced version of the Budd-e, which is billed by insiders as a modern-day Microbus, along with an all-electric successor to its flagship Phaeton (known internally as the X-BEV), a high-riding crossover (currently called CUV-e) and a sports car in the form of either a coupé or a roadster.
VW's fresh emphasis on electric vehicles comes as part of a comprehensive revision of its future model plans following the diesel emissions test rigging affair that has so far cost the company more than £20 billion. Among the markets being targeted heavily by VW in its bid to reach a million EV sales a year by 2025 is China.
"The leading electric vehicle market from today's perspective will be China," said Diess. "We have a good chance, as we are already the market leader there."
In a further bid to position itself as a leader in electric car technology, VW recently launched a public relations campaign pointing out that it had already sold more than 100,000 EVs worldwide.
Diess, who rose to industry prominence as the architect behind a reorganisation of production processes at BMW, is confident that future electric cars can be priced competitively against more conventional combustionengined models.
"In today's cars, the driveline — the engine and gearbox with associated components — contributes to 50% of the cost of production," he said. "This changes with electric vehicles, where the motor and gearbox are much less relevant. Instead, the battery is the primary cost driver."
Diess also hinted at plans by the company to source the battery cells for its future electric car line-up from a plant within Europe.
"If we had to buy batteries from an Asian source, it would be problematic," he said.
"From an economic point of view, we're thinking about how we can bundle the know-how of suppliers, research institutes and other partners together in order to have the technology open to the European automotive industry." 
Greg Kable
Source: Car
In this week's mag: we test the Mercedes C63's spicy Italian rival, the Alfa Romeo Giulia Quadrifoglio, take a look at Jaguar's Formula E future and much more
This week's Autocar magazine introduces two already deadly rivals: the Mercedes-AMG C 63 S and the Alfa Romeo Giulia Quadrifoglio.
There's also very good news for fans of big Citröens – successors to the C5 and C6 are coming.
We've got the latest on the sale of Formula 1, as well as early details about the next Skoda Yeti.
Also in this issue:
The Porsche Panamera 4 E-Hybrid has been revealed – get all the details in the latest Autocar, as well as Hyundai's big plans for the i30. 
We've been behind the wheel of some big-hitters this week; the Renault Scenic, Mercedes-Benz E-Class estate and Vauxhall Mokka X 1.4T. 
There are also drives of the Mazda 6 Tourer, Ssangyong Tivoli XLV and Volkswagen Up – we're nothing if not eclectic.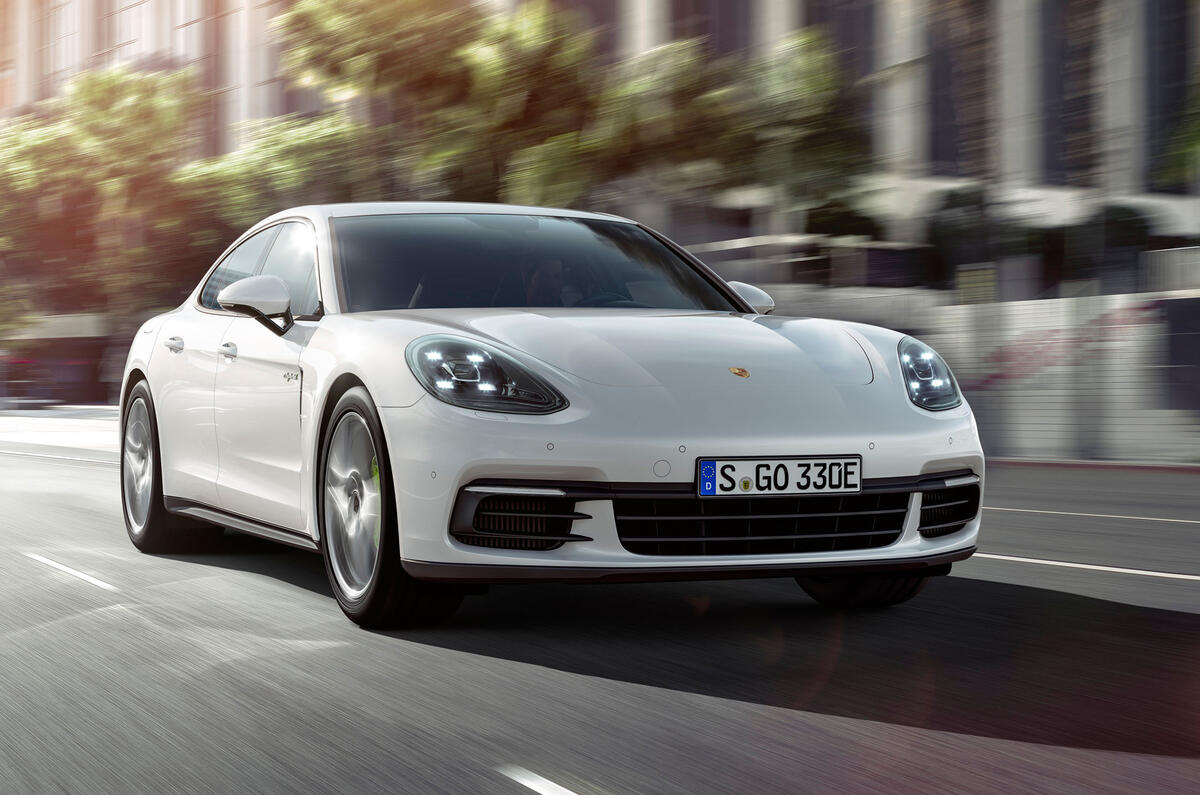 Features:
In addition to the super saloon shootout, we've got the hybrid tech which may save the future of the car, and a drive of the Jeep Grand Cherokee SRT – with a twist.
Our long-term test cars:
Smart's newest titch, the Fortwo, gets its inauguration into the Autocar long-term fleet, while the Audi A4 impresses with its fuel economy. Meanwhile, the Peugeot 308 GTI meets its less powerful sibling.
Deals:
James Ruppert gets into the nitty-gritty of used car best-sellers, and our used car buying guide tells you how to avoid the pitfalls of a used Mini Cooper S.
Where to buy:
Autocar magazine is available through all good newsagents and for download from Zinio and the Apple iTunes store.
You can also buy one-off copies of Autocar magazine from Newsstand and Magsdirect, delivered to your door the morning after.
Alternatively, never miss an issue – subscribe to Autocar magazine today.
Source: Car
The Land Rover Discovery drifts on snow
The off-roading ability of the 2017 Land Rover Discovery has been demonstrated in new official teaser videos
The off-road ability of the 2017 Land Rover Discovery has been demonstarted in two new videos.
The first shows the car tackling off-road routes at pace, with deep water wading, steep descents down sand dunes and uneven inclines included in the footage.
The second focuses on the Discovery's ability to function as a family vehicle, and reveals the efforts Land Rover has gone to in the pursuit of practicality.
The car maker has so far confirmed that its 2017 model will have up to nine USB ports and enough secure storage space to hide four iPads, and it'll also use an innovative Intelligent Seat Technology system that allows users to control and fold down seats remotely using a smartphone app.
An earlier teaser image (shown lower down) of the car revealed its full front-end styling, which in true Discovery form, features high ground clearance, an imposing front grille and Range Rover-like styling.
The look marks a considerable departure from more boxy previous generations of Discovery, but closely matches the styling of the Discovery Vision concept of 2014. 
Previous Spy images of the Discovery testing have suggested that it could maintain the car's signature asymmetric boot lid, with the registration plate positioned over to one side of the car's rear-end.
Technical specs
The fifth-generation Discovery will be revealed later this month before going on sale next year. It's set to use the Land Rover's 2.0-litre Ingenium diesel engine – following the sighting of pre-production mules using this engine – while petrol and diesel 3.0-litre V6 powerplants are also mooted, stemming from Land Rover's development of modular engine technology.
The seven-seater will also use the Range Rover's aluminium monocoque, making it considerably lighter than its 2622kg predecessor. It is also expected to be tech-heavy – a projection of what's underneath the car onto the bonnet is just one such system expected to feature.
Land Rover is positioning the new Discovery as much more upmarket than the current model, according to design boss Gerry McGovern. The repositioning and sharper design do not mean that the Discovery has sacrificed any of its off-road ability, though, and that the car would be "more universally appealing, without compromises".
The Discovery family doesn't end with the Discovery and Discovery Sport, though; the Discovery will be the largest in a three-car-plus Discovery sub-brand, much like how the Range Rover has gained the Sport and Evoque variants, as well as the upcoming coupé. Incidentally, the new Discovery will be built alongside the larger Range Rover variants in Solihull.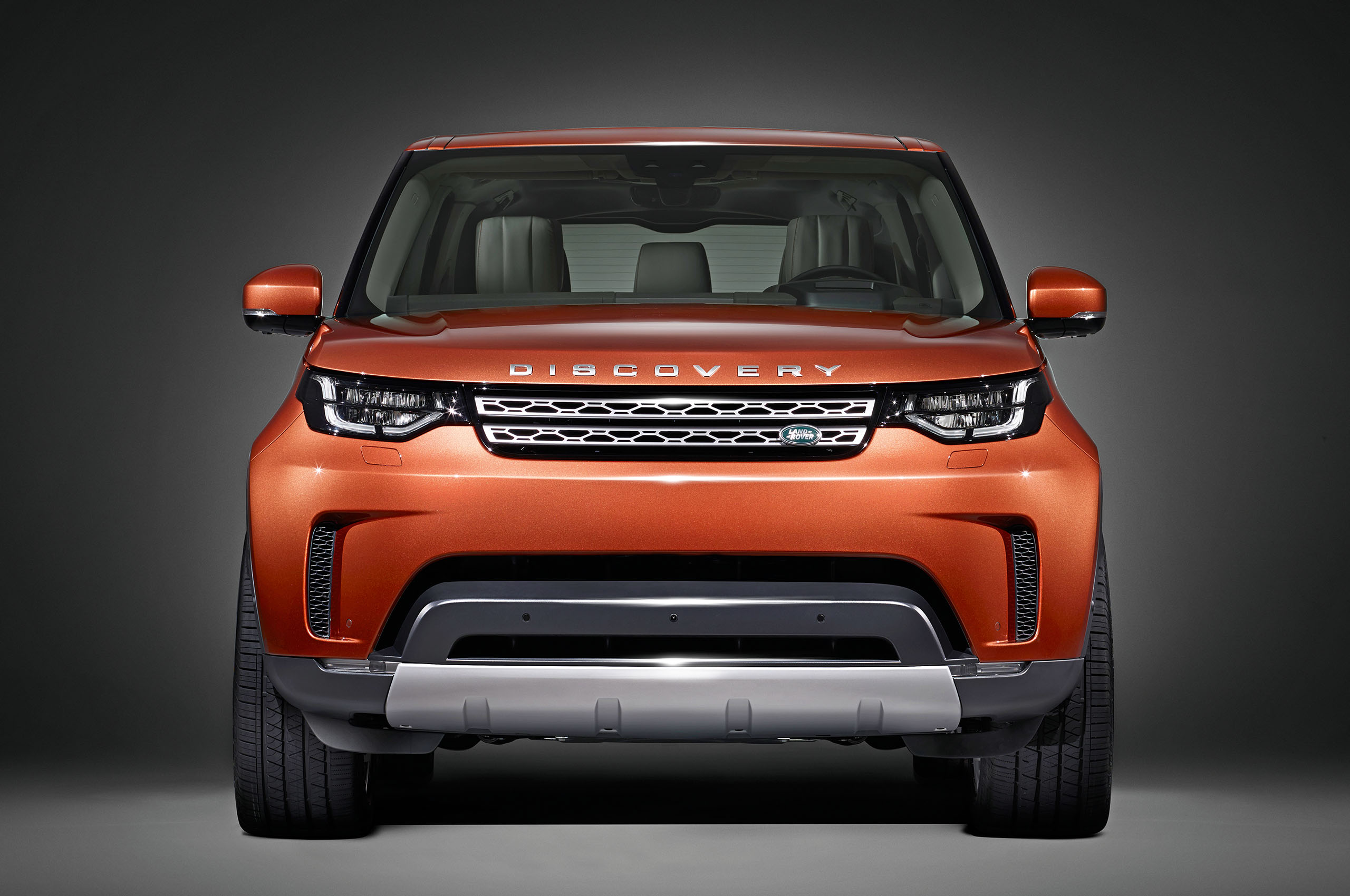 Chances are, that the third member of the Discovery family will be smaller than the Discovery Sport, as the growing small SUV segments continue to thrive. McGovern ruled out the possibility of a larger model.
This means that the Discovery's current starting price of £47,495 is likely to increase and move closer to that of the next model in the line-up, the Range Rover Sport, which starts from £62,345.
The Discovery will be the first car in Land Rover's line-up to gain an SVX variant. The SVX badge is one of three arms of Jaguar Land Rover's Special Vehicle Operations division. The other two are the high-performance SVR and luxury SVAutobiography arms.
In a quote accompanying the teaser shot, McGovern said: "New Discovery redefines the large SUV. Land Rover's design and engineering teams have revolutionised the Discovery DNA a to create a highly desirable, extremely versatile and hugely capable premium SUV."
Source: Car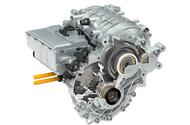 Company's first integrated drive system produces up to 1475lb ft of torque and will make production in 2019
The company that created the all-wheel-drive systems of the BMW i8 and Porsche 918 has produced an innovative electric drive system that can produce up to 1475lb ft of torque.
GKN Driveline, a British engineering firm that can also lay claim to co-developing the Ford Focus RS's drive system, has managed to tightly integrate parts to create a better-optimised, more efficient system.
It's claimed to improve performance and offer better packaging and assembly options for manufacturers.
The first system (pictured) has been developed for plug-in hybrids and will reach the market in a yet to be confirmed production model. It uses a water-cooled electric motor that sends drive through a single speed eAxle that drives the rear wheels.
The system produces up to 87bhp and a substantial 1475lb ft of torque, while measuring in at just 300mm high and 325mm wide, enabling tight packaging within a car's chassis.
It also weighs just 54kg, something GKN claims is around 2.5kg lighter than other comparable drivelines.
"The key reason for its development is cost," said Theo Gassman, GKN's director of advanced engineering and eDrive systems, in an exclusive Autocar interview. "Our system eliminates the connector and the cable between the electronic power and the motor, saving you significant cost."
Gassman explained that other positive knock-on effects include significant improvements to performance and increased modularity.
"[Manufacturers] are pushing for higher levels of integration, and want to have the motor integrated in with the transmission in one housing," he said. "This allows for deeper mechanical integration, but also is important for fuel saving – you can reduce the weight and get better performance, so specific kilowatt per kilo output is better."
Gassman revealed that while these types of systems are being developed in house, they make use of a wide range of parts provided by different suppliers.
"The systems are not just connected to one car, they're each a building block that allows you to have multiple applications," he said. "This [type of adaptable system] is more complex to produce, but the overall development cost is down when more manufacturers use it."
Gassman said that these modular drivelines can be produced for multiple manufacturers wanting a variety of layouts, including rear, front and all-wheel-drive.
"The more functionality you develop into the system, the more you can power it up and support the downsizing of combustion engines," he added. "You can use shared parts in a front-wheel-drive city car and a rear-wheel-drive sports car."
GKN's drivelines will not only be adaptable for multiple applications, they'll also be adjustable to offer different characteristics. "Some cars aren't all about performance," continued Gassman. "They're about fun; they engage with the enthusiasts."
To be as efficient with each driveline as possible, GKN therefore wants to create systems that can be adjusted for both efficiency-focused machines and exciting drivers' cars. "We can make use of limited-slip differentials and torque vectoring to improve the fun," added Gassman.
GKN's track record is impressive, so it suggests Gassman's confidence in this upcoming GKN technology is warranted. The brand is looking to a future where multiple car manufacturers buy different variations of its adaptable driveline. It wants to produce them so car makers can simply integrate them into models with minimum adaptation.
"This technology will directly drive down the price of electric cars," emphasised Gassman. "We are now seeing the second wave of demand for electric cars, so there is a proper business plan and the manufacturers need a clear strategy."
This, concluded Gassman, is where GKN comes in.
Source: Car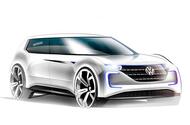 A 24-hour internet connection will give VW's new EV a permanent link to the digital ecosystem; it'll be revealed in Paris later this month
Volkswagen's breakthrough electric family hatchback is being designed and engineered as a 'mobile device on wheels' and will remain online and connected 24 hours a day at the heart of a digital 'ecosystem' linked to a new VW app store.
"No car or electric car can do this now, but it is coming from Volkswagen. Our new electric vehicle is not just another car. This is not a crazy story, but a realistic one," says Christian Senger, boss of VW's electric car project.
"The EV is perfect for this because it can always be 'on'. The car of the future is a mobility device in a connected eco-system," added Senger.
The Golf-sized five-seater will be revealed at the Paris show later in September on a new design of motor show stand. Together they will mark Volkswagen's fightback after 12 months of Dieselgate grief that's likely to cost the company at least $15 billion in legal costs and compensation.
In response VW has committed to make 1 million VW-branded electric cars by 2025 in a group total of between 2 and 3 million.
Another innovation that VW is planning for its electric cars is for every driver to have a VW ID (identity), which they can carry with them on a smartphone or key and will be portable to a different vehicle or hire car to allow their personal settings to configure that car, too.
The Golf-sized electric VW will launch at the Paris show later this month with a range of 250 miles on the NEDC cycle — the equivalent of 400km — around 90 miles more than typical in todays affordable electric cars. 'A range of 400km is fine for normal life,' says Senger.
Athough rivals will obviously respond in the coming three years and longer range VW variants will be introduced as battery technology improves.
VW will claim best in-class interior space for the new model, thanks to its all-new 'skateboard' chassis, known as the MEB, with batteries slotted between the front and reae axles inside a flat, sandwich-floor.
VW is talking about 240mm extra interior space over a similar-sized internal combustion-engined car, freeing designers to allocate more legroom to front and rear occupants. "This is only possible with the new architecture," says Senger.
Significantly it will feature an all-new electrical architecture based on a new Linux system set to become the industry standard. VW refers to it an "operating system", just as in computing. sats Senger: "It can combine the low and high-speed sides and currently you can't do that."
The BEV will use conventional production methods and materials, which means largely steel construction to ease the path to production. 'Construction will be the same as today. There won't be any radical body concepts,' says Senger.
Although VW says production at its HQ in Wolfsburg isn't yet confirmed, Autocar understands the new BEV will be built at the home of the Golf.
But VW will have to find a clever way of dovetailing production of a huge volume of units into the vast Wolfsburg site, currently making 800k-plus Golf, Golf SV, Tiguan and Touran models each year.
Source: Car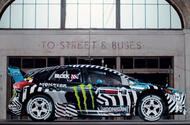 Rallycross and drift star Ken Block has released his ninth Gymkhana video, featuring his new Ford Focus RS RX rallycross car
Ken Block's Gymkhana Nine video has just been released, showcasing a new catalogue of drift-based stunts.
Block's new rallycross car, the Ford Focus RS RX, takes front and centre in the video, replacing his personal Hoonicorn Ford Mustang, the previous star car in the videos.
Block is competing in the Focus RS RX from the video in the current season of the FIA World Rallycross championship, the next heat of which takes place in Barcelona this weekend, 17 and 18 September.
Unlike previous videos, the latest Gymkhana takes place on derelict closed industrial land, allowing more extreme stunts to be undertaken on video.
Read our interview with Ken Block on the Ford Focus RS here
Block said: "I really wanted to bring this video back to the core roots of my earlier Gymkhana videos; the full city takeovers are a lot of fun, but we felt that it was time to get back to the basics, especially with the new Ford Focus RS RX."
The stunts in the latest video include Block racing a train before drifting around it across a level crossing, as well as a donut that takes the rear of the car and the back tyres halfway over a ledge above a lake.
Block issued a comment urging drivers to: "Please, please, please do not attempt to recreate any of the tricks you see me do in his video at home on your own. Especially trying to outrun a train. Attempting to outrun a train isn't just stupid, it's also illegal."
Read more about Ken Block's Ford Focus RS RX car here
The Focus RS RX at the centre of the video is a 600bhp, race-spec car. It's powered by a turbocharged 2.0-litre petrol engine and has permanent four-wheel drive.
It reaches 60mph in 1.9sec – 0.6sec faster than the Tesla Model S P100D – the fastest accelerating production car in the world.
Source: Car