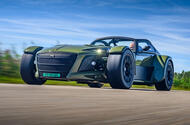 Dutch equivalent of Caterham uses five-cylinder Audi engine to get 610bhp per tonne
When, as a young man, Joop Donkervoort began importing the Lotus Seven to mainland Europe, he hit a problem. It wasn't road legal, so he had to make some minor alterations. It would appear that in the intervening 42 years, he hasn't stopped.This is the Donkervoort D8 GTO-JD70, built to celebrate Joop's 70th birthday and hence restricted to 70 examples. It's based on the regular D8 GTO, which, beyond being a roadster with its engine in front of its occupants and rear-wheel drive, has moved on quite a lot further from that Lotus than the Caterham Seven has in the intervening decades.There's still a mainly-tubular steel chassis, welded at Donkervoort's Lelystad factory in the Netherlands, but it's mated to structural carbonfibre, which is also produced in-house; Donkervoort's factory does manufacturing, not just assembly. All in, the chassis weighs just 54kg yet has 20kNm/deg of torsional rigidity. Pushrod-wishbone suspension is fitted all round. For a time, Donkervoort ran Cosworth power. Then it struck a deal with Audi for a V6. It reverted to Cosworth when this fell through before coming to a new arrangement to use Audi's 2.5-litre five-cylinder engine, as found in the RS3, thanks to Ulrich Hackenberg, Audi's then-technical director, liking the idea. That was the start of the D8 model line, which proved to be a spectacularly fast racing car; with a roof on it, the D8 GT won its class at the Dubai 24 Hour in 2011. Customers wanted it as a roadster, though, so here you have it: the D8 GTO, with 'O' for 'Open'.The D8 is a bigger roadster than similar lightweight offerings. At 3.83m long and 1.85m wide, it's bigger than the latest Ariel Atom (3.52m x 1.88m) or Caterham (just 3.38m x 1.58m, shorter without a spare wheel or around 100mm longer and 100mm wider in SV form). At a claimed 680kg, though, it's still a light sports car.Donkervoort now makes 50 D8 GTOs per year and has introduced useful detail changes when creating the JD70 – effectively a new model update. Latest emissions regulations mean the engine now has a petrol particulate filter. This mutes the exhaust sound so much that there's no need for a big muffler under the boot floor, so the exhaust exits at the side. This in turn creates room under the boot – whose contents no longer get cooked, happily – for a diffuser, while there are louvres in the front cycle wings to ease frontal lift. Donkervoort cars have become gradually, and to these eyes attractively, ever more aerodynamic over the years, to the extent that the JD70's top speed is now 174mph.Some 415bhp probably helps in this respect, too – a mammoth amount for a little car. This drives through a five-speed manual gearbox with relatively long ratios (the five-pot is a torquey engine that became only more flexible with the latest emissions-related update) and a limited-slip differential. There's also adjustable traction control, optional ABS and optional power-assisted steering. 
Source: Car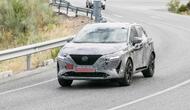 The third generation of Nissan's class-defining SUV is nearing completion ahead of launch later this year
Nissan is preparing to launch its new-generation Qashqai later this year, and now we've had our best look yet at a disguised prototype. 
The Japanese maker is now testing the model, previously seen in heavy camouflage from afar at a top-secret testing factility, on European roads and allowing spy photographers to get images showing much more detail of the car. 
The new shots reveal what looks like an evolutionary design approach for the big-selling family model, rather than a total rethink. The rear end in particular is a familiar profile to the current model. However, side on we can see bodywork profile changes, while a Juke-inspired nose features with a new iteration of the brand's V-motion grille.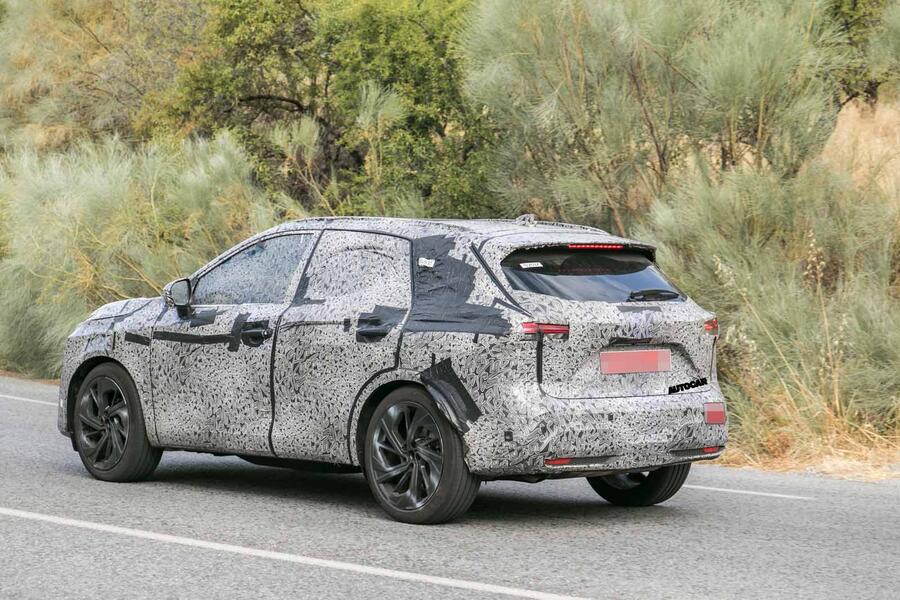 The third generation of the hugely popular SUV is due to go on sale early next year, and it's set to continue being built at the Japanese firm's plant in Sunderland.
With Nissan planning to trim much of its European model line as part of a cost-cutting restructuring, the new Qashqai will be of vital importance to the firm. It sold more than 230,000 examples of the model across Europe in 2018, and it was the fifth-best-selling car in the UK last year, despite its age and increasing competition in its class.
The new Qashqai will continue to use the Renault-Nissan-Mitsubishi Alliance's CMF platform, which is also used for the Renault Kadjar and the larger Nissan X-Trail.
While unconfirmed, it is expected that Nissan won't offer any diesel engines for the new model, but will offer an expanded range of electrified powertrains, ranging from 48V mild-hybrid options to a plug-in hybrid powertrain based on that of the Mitsubishi Outlander PHEV.
It is unlikely that the new Qashqai will be offered in electric form, with Nissan currently developing a bespoke electric SUV on the Alliance's new CMF-EV platform.
The interior of the car is also expected to be given a radical revamp, with an overhauled infotainment system and new dashboard design.
Under the recent Alliance revamp, the three firms will move to a 'leader-follower' approach, with Nissan taking the lead on development of CMF-platform cars. There are also talks to switch production of the similar Kadjar to Sunderland.
The Qashqai is one of Nissan's key global models and is offered in all of the firm's key markets, although it's branded as the Rogue Sport in the US.
READ MORE
New Nissan Qashqai key to three-pronged SUV assault
Nissan planning major cost cuts, but Sunderland plant is safe for now
Renault-Nissan-Mitsubishi Alliance to increase technology sharing
Source: Car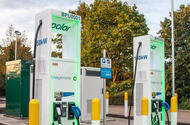 There are now almost 20,000 public EV chargers available across the UK, including 3206 rapid chargers
The number of UK public chargers for electric vehicles (EVs) has increased by nearly 500% in the past five years, according to new statistics from the Department of Transport (DfT).
The DfT reported that there were 18,265 public EV chargers available in the UK at the start of July, including 3206 rapid chargers, with 318 more chargers available in the second quarter of 2020 than the first.
The number of rapid chargers has also greatly increased, with 363% more now available compared to 2015. However, provision of EV chargers varies significantly across the UK.
Unsurprisingly, London has the greatest concentration of chargers, with 57 for every 100,000 people. Scotland has 35 chargers using the same measure, but Yorkshire and the Humber, the West Midlands and Northern Ireland are lagging, with just 17, 17 and 16 chargers for every 100,000 people respectively.
Northern Ireland also has the smallest concentration of rapid chargers, with just one per 100,000 people, compared with Scotland's table-topping 8.9.
The DfT claimed these disparities reflect uneven demand, as well as some local authorities being more proactive than others in bidding for government funding for more chargers.
Despite having one of the highest concentrations of chargers in the UK, the number of chargers in Scotland actually fell by 130 to 1910 during the quarter, due primarily, according to the DfT, to the effects of the pandemic.
In every other region, the number of chargers increased. The largest increase was in London, which gained 82 during the quarter.
RAC head of roads policy Nicholas Lyes said: "Despite the coronavirus, it's clear that the installation of new electric vehicle chargers is continuing apace.
"With suggestions that we may have passed 'peak petrol', the sight of plenty of new chargers in prominent locations like supermarket car parks could be the nudge that some drivers need to opt for a plug-in car next time they change their vehicle, over one powered purely by petrol or diesel.
"While home charging is one of the most important elements of electric vehicle ownership, a comprehensive public charging network is also vital to giving drivers confidence they can keep topped up when away from home. For this reason, it's vital new chargers are installed right across the UK in rural as well as urban locations."
READ MORE
UK Government doubles funding for EV infrastructure 
UK's shortage of on-street EV charging highlighted in new study 
Councils have failed to use UK Government EV charge grant, say ministers
Source: Car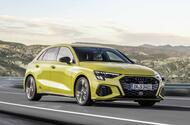 Audi reveals new high-performance models, which are available to order from this week, priced from £37,900
Audi has unveiled its hot new S3 in hatchback and saloon forms, available to order now from £37,900 and £38,465 respectively. 
The performance model, which will top the fourth-generation A3 range until the hardcore RS3 arrives next year, takes its power from the same 2.0-litre turbocharged four-cylinder engine as its Volkswagen Golf GTI and Cupra Leon siblings.
The familiar EA888 motor, uprated slightly over that of the previous-generation car, produces 306bhp and 295lb ft of torque for a 0-62mph time of 4.8sec and a top speed of 155mph. Both versions of the S3 are capable of 39.2mpg on the WLTP cycle, while emitting 178g/km of CO2.
Mechanical tweaks for the new car include Audi's new valve lift function, which adjust the lift of the intake valves to ensure the combustion chambers are optimally filled, while a thermal management system enhances efficiency. 
Drive is sent to all four wheels as standard through a seven-speed dual-clutch automatic gearbox, with a hydraulic multi-plate clutch varying torque between the front and rear axles for maximum traction and stability in corners. 
The new S3 sits 15mm lower than its predecessor, and an optional sports suspension package brings a damper control function that is said to adapt the suspension to suit the driving situation "in a few thousandths of a second".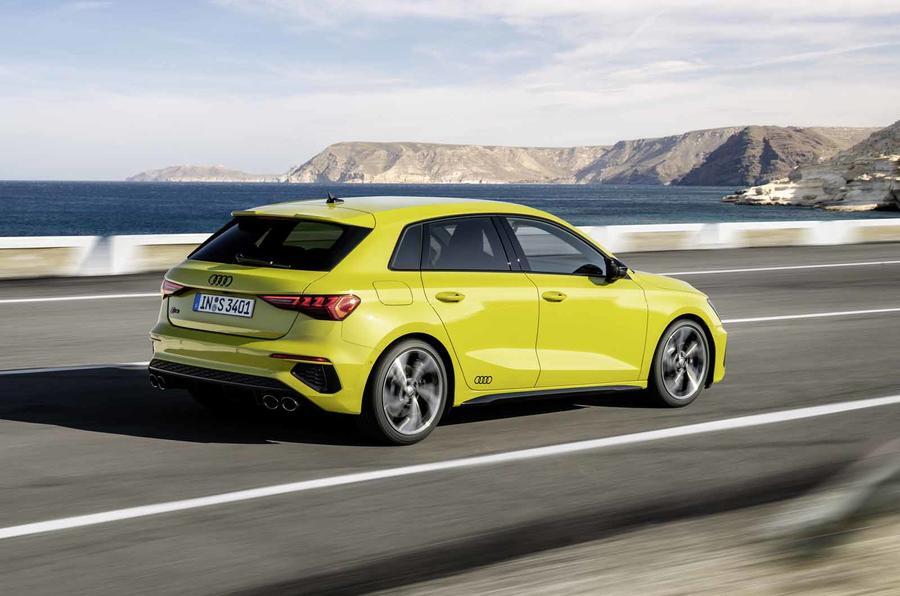 As with the standard A3, the performance model's styling has been subtly evolved rather than radically overhauled. 
Redesigned headlights – optionally with matrix LED functionality – sit above a new grille and front splitter with larger air intakes, while the side has been reprofiled with an emphasis on the rear wheel arches.
At the rear, both variants are set apart from the standard A3 with a prominent diffuser and quad-exit sports exhaust. 
Inside, the performance duo feature the same overhauled interior as the A3, but with a number of features aimed at making it more "focused on the driver". Alongside the addition of new sports seats and a smaller gear selector, the S3 features a number of carbonfibre or aluminium trim elements and reshaped air vents that form a single unit with the digital display housing.
As standard, the S3 comes equipped with a 10.3in digital instrument panel, but upgrading to the Audi Virtual Cockpit increases that to 12.3in, while a 'plus' package splits the display into three separate screens.
The new-generation infotainment system is said to be 10 times more powerful than its predecessor, with the 10.1in touchscreen capable of providing acoustic feedback and recognising handwritten letters. 
New connectivity features include live traffic data, parking spot locator and "Audi connect key", which allows the car to be unlocked, locked and started using an Android smartphone. 
Customer deliveries are set to get under way from October. 
READ MORE:
First drive: 2020 Audi S3 prototype
Audi A3 Sportback 35 TDI S-Line 2020 UK review
Audi R8 and TT face axe as maker reviews line-up
Source: Car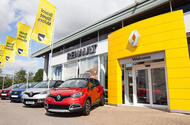 Sales plummeted during lockdown, but reopening of dealerships has fuelled demand
Despite a heavy year-on-year decline, the used car market is gradually recovering from the effects of the coronavirus pandemic, according to the latest figures from the Society of Motor Manufacturers and Traders (SMMT).
While used car sales for the second quarter of 2020 tumbled to 1,039,303, down 48.9% compared with the same period in 2019, the pace of decline gradually eased throughout the quarter.
In April, the SMMT recorded a peak 74.2% drop in used car sales nationwide, which compares with a relatively small 17.5% decline in June. Year to date, the SMMT estimates that some 1.16 million sales have been lost so far this year, with 85% of the decline occurring in Q2.
The SMMT cited the reopening of dealerships in June and a rejuvenated private market as the main reasons behind the apparent recovery, but warned that continued economic uncertainty and a suffering new car sector make it difficult to predict when the used sector will return to normal levels.
The top-selling model for Q2 was the Ford Fiesta, with almost 42,000 examples changing hands, more than double the number of the 10th most popular used car, the Mercedes C-Class. The supermini was also the best-selling used model in Q1, and consistently tops the new car sales rankings.
The Volkswagen Golf was the second-most-popular used car with 37,608 units sold, the Ford Focus came third with 36,852 and the Vauxhall Corsa, at number four, sold 35,976 units.
Black was once again the most popular colour of car, with almost 230,000 buyers opting for dark models, while, as in Q1, drivers in the south-east of the country bought the most used cars, with the north-west, West Midlands and London also maintaining a strong presence in the market.
SMMT chief executive Mike Hawes said: "As devastating as these figures are, with full lockdown measures in place for the whole of April and May, they are not surprising.
"As the UK starts to get back on the move again and dealerships continue to reopen, we expect to see more activity return to the market, particularly as many people see cars as a safe and reliable way to travel during the pandemic.
"However, if we're to re-energise sales and the fleet renewal needed to drive environmental gains, support will be needed for the broader economy in order to bolster business and consumer confidence."
READ MORE
James Ruppert: What we can learn from used car sales figures 
UK new car registrations rise for the first time in 2020
Source: Car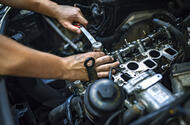 Not all extended warranty policies are the same, finding the best one for you is a must
Extended warranties come in many shapes and sizes. But what makes a great policy, and what should buyers look out for? We asked ALA Insurance to explain
Extended warranties are a safety net to support owners whose vehicles are no longer within a manufacturer warranty. Covering everything from electrical failures to mechanical faults, and diagnostics to labour costs, there's a policy out there to suit every need.
But what differentiates a great policy from one that's inferior? And what should you focus on when looking for your own extended warranty? We asked Jason Allen of ALA Insurance to break it down for us.
To find out more about the car-related insurance and warranty services that ALA Insurance offer, head to ala.co.uk
What do different policies cover?
With hundreds of companies offering thousands of extended warranty options, it's not easy to distinguish the intricacies of a policy and whether it's any good. Some are more comprehensive, with full electrical and mechanical fault cover. Others only cover specific components. Mileage and vehicle age also play a part. Generally, the more comprehensive the cover, the stricter the age and mileage parameters.
Working with the RAC to provide some of the most comprehensive extended warranty cover available, ALA Insurance offers three simple-to-understand levels of policy: Standard, Premium and Premium Plus. By not clouding buyers with a myriad of similar products, it makes choosing the right policy easy.
Standard: The Standard policy is the most basic and affordable of the options available from ALA Insurance. "It's a listed component policy," explains Jason. "That means it will cover most electrical and mechanical components, but not all of them. It's best-suited for older or more high-mileage vehicles – up to eight years old or 80,000 miles."
Premium: If you want an extra layer of protection and confidence, a Premium policy could be the solution for you. "A Premium policy covers all electrical and mechanical failures, including factory-fitted infotainment systems," says Jason. "It's eligible for vehicles up to eight years old or up to 80,000 miles. It's a more comprehensive policy for newer cars."
Premium Plus: The most comprehensive policy from ALA Insurance – it covers all electrical and mechanical faults, as well as diagnostics, infotainment, remote key fobs and, crucially, wear-and-tear. "If a component comes to the end of its life and fails, the Premium Plus policy will cover the cost of replacement," says Jason.
"While the Plus policy is only available for cars up to six years old or with up to 60,000 miles, the wear-and-tear element continues until the car reaches eight years old or up to 80,000 miles. This policy is really there to offer cover to drivers who are just coming out of their manufacturer warranty."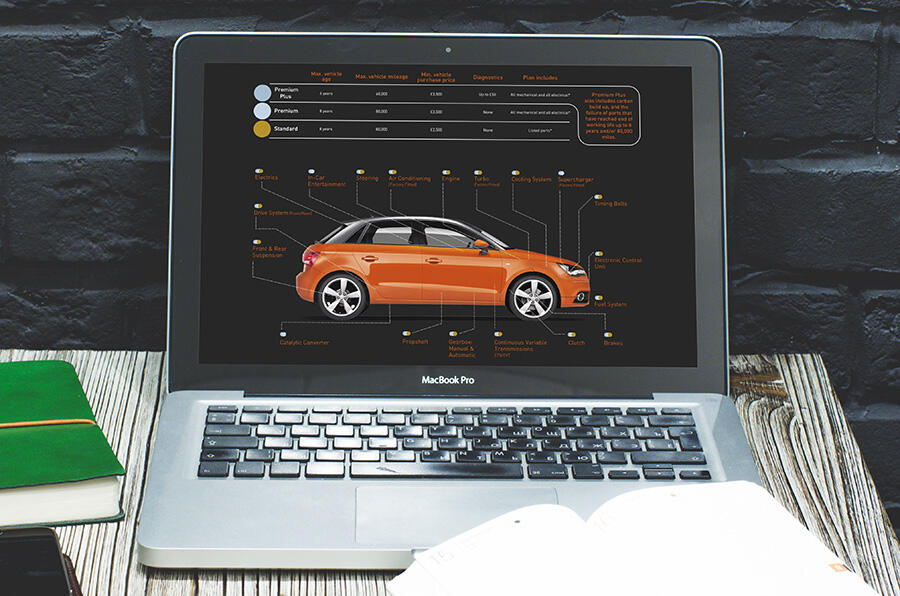 What else should you look out for?
Before purchasing any policy, you should read all the documentation to ensure you know exactly what's covered. It's also hugely important to choose a company offering insured warranties. "A lot of companies offer non-insured policies," explains Jason. "What that means is they don't have to follow the strict regulations that brokers selling insured policies do."
In short, companies offering non-insured warranties aren't governed or regulated by the strict guidelines of the Financial Conduct Authority (FCA) – meaning that if a customer believes they've been mis-sold a policy, or if they're unhappy with the way they've been handled by the broker, there's no legal action they can take. So, always make sure you buy through a broker with insured cover.
There are also company specific perks one should look out for to ensure their policy is as comprehensive as it can be. "Zero excess costs, labour up to £60-per-hour, day one cover, no pre-inspection and a host of RAC specific perks are all things offered through ALA Insurance" says Jason. "Some other brokers won't offer such a wide range of additional benefits."
To find out more about the car-related insurance and warranty services that ALA Insurance offer, head to ala.co.uk
Source: Car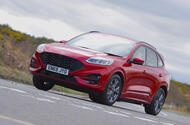 Ford confirms temporary suspension of sales and issues recall; owners told not to charge until further notice
Ford has halted sales of its new Kuga PHEV due to concerns over overheating battery packs, the company has confirmed. 
The plug-in hybrid SUV arrived in showrooms only a couple of months ago but has been deemed a success so far, accounting for half of the Kugas registered across Europe in the second quarter of this year.
However, Ford has released a statement admitting the sale of Kuga PHEVs built prior to 26 June 2020 has been suspended "temporarily". The statement also says "information from the field indicates that four vehicle fires are likely to have been caused by the overheating of the high-voltage batteries". 
The "potential concern" has not only led to deliveries and sales of new models being stopped; buyers who have received their cars have also been contacted and told not to charge their high-voltage battery "until further notice". They have been asked to keep the car in its "EV Auto" drive mode.
The brand has now issued a safety recall for all affected models, and is writing to customers to book vehicles in for remedial work from later this month once the required parts are available. 
It's not yet known how difficult the problem will be to resolve, with unverified suggestions claiming it's related to the battery's charging module overheating. Ford admits that this overheating can occur "when the vehicle is parked and unattended or is charged". 
Although it's not believed that any injuries have been reported as a result of the fires, the fact that multiple fires have been reported on a relatively new car is cause for concern.
Also unclear is why the problem affects only Kugas built prior to the end of June. It's believed that up to 27,000 cars globally are affected. 
Fires in combustion-engined vehicles are nothing new, but they're rarer in EVs, due to their relatively small numbers. EV fires can be volatile, however, with first responders and firefighters now provided specific EV training to ensure the high-voltage power system is switched off as a priority. 
READ MORE
Ford Kuga PHEV ST-Line 2020 review
New BYD Blade EV battery stands up to extreme durability tests
Ford: 2035 combustion ban unfeasible without PHEVs
Source: Car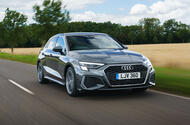 New posh hatchback arrives in the UK with smart styling and a 148bhp 2.0-litre diesel engine
After 24 years, three model generations and roughly 600,000 UK sales, the Audi A3 Sportback, as it has come to be known, has become a pretty recognisable sight here in Britain.Now the car that arguably kick-started the posh family hatchback class has entered its fourth generation, bringing with it a mildly revised exterior, a heavily updated interior and a raft of new safety and connectivity features to help give it an edge over its arch-rivals from BMW and Mercedes-Benz. Audi has elected to initially launch the new A3 with a choice of two engines: a 148bhp 1.5-litre turbo petrol four-pot badged 35 TFSI and the 148bhp 2.0-litre diesel named 35 TDI that's tested here. Both are front-driven, but where the petrol makes use of a six-speed manual gearbox to direct its power to the road, the diesel is mated exclusively to a seven-speed dual-clutch automatic.The engine line-up will become more comprehensive in the coming months, when a few more petrol and diesel options are thrown in the mix, while a new mild-hybrid petrol and S3 and RS3 performance models are all set to make an appearance by the end of the year. As is the current vogue, there will be a couple of plug-in hybrids launched, too.Like all of its relations in the wider Volkswagen Group family, the A3 is based upon an evolved version of the MQB platform. It's fractionally bigger than before, with this increase in size largely being a result of the need to house all the extra active safety systems that Audi has crammed beneath is angular, more assertive exterior.These include automatic emergency braking, lane-departure warning and collision avoidance steering assistance, which are all standard even on entry-level Technik trim.Up front, the new A3 employs a MacPherson strut-type suspension configuration, while the rear is dependent on engine choice. Similar to its Volkswagen Group relatives, the A3 benefits from a more sophisticated multi-link arrangement when producing 148bhp or more, while variants with less make do with a basic torsion beam. Our car had the former.
Source: Car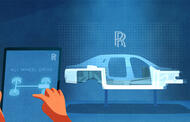 Suspension and chassis advances include four-wheel steering and 'world-first' upper wishbone damper
Rolls-Royce has detailed the extensive chassis developments for its next-generation Ghost luxury saloon, including the use of four-wheel drive and four-wheel steering.
The second-generation Ghost – set to be unveiled in the coming weeks – will follow the latest Phantom in featuring a system that steers the rear wheels as well as the fronts. It will depart from its bigger brother, however, by shunning rear-wheel drive for four driven wheels. 
Rolls-Royce has also detailed a new suspension technology making its debut on the Ghost. Called the Planar system, it features what the firm describes as a "world-first technology" in the form of an upper wishbone damper unit mounted above the front suspension assembly for "an even more stable and effortless ride". The system has taken three years to develop. 
There's also the Flagbearer system, which uses cameras to read the road ahead and prepare the suspension, and Satellite Aided Transmission, which uses GPS data to preselect the optimum gear for a corner.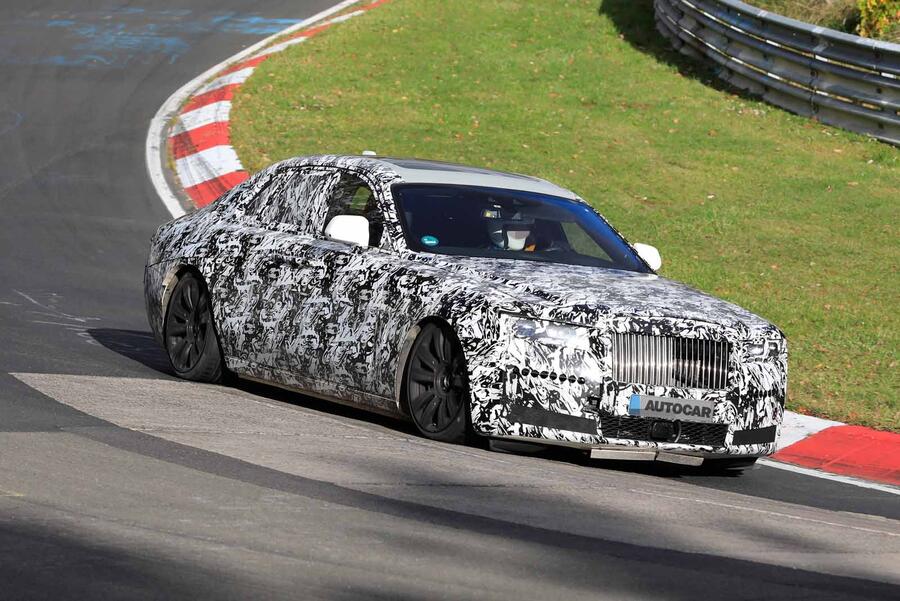 The new Ghost switches to the latest version of the Rolls-Royce aluminimum platform used by the Phantom and Cullinan SUV, and company boss Torsten Müller-Otvös noted the only components carried over from the successful original were the Spirit of Ecstasy figurehead and umbrellas.
That aluminium spaceframe is said to "accommodate significant advances in Rolls-Royce's hallmark magic carpet ride and dynamic abilities". 
New Ghost engineering lead Jonathan Simms elaborated: "Ghost clients told us that it's the car in their collection that they're drawn to the most. They love its uncomplicated versatility. It's not trying to be a sports car, it's not trying to be a grand statement; it's simply exceptional and exceptionally simple. 
"When it came to creating a new Ghost – one that outshines its incredibly capable predecessor – the engineering team had to start from scratch. We pushed our architecture even further and created a car even more dynamic, even more luxurious and, most of all, even more effortlessly usable."
New Rolls-Royce Ghost: "pure" design for a "Post Opulence" luxury market
Rolls-Royce boss Torsten Müller-Otvös says that the new Ghost luxury saloon, set to be revealed later this year, will be "the purest expression of Rolls-Royce yet" with a 'pure' design to reflect a new trend towards "Post Opulence".
The luxury car firm is currently putting the finishing touches to the second-generation version of the Bentley Flying Spur rival, and Müller-Otvös has attempted to smooth the path to the launch of the crucial machine in an open letter issued to prospective clients – and shared with Autocar – that tacitly addresses the challenge of launching an ultra-luxury car given the  ongoing Covid-19 pandemic. The firm has also release the first official outline sketch teaser of the car.
In the letter Müller-Otvös notes that since it was launched in 2009 the original Ghost has become the most successful model in Rolls-Royce's long history, which he attributed to it being a car that owners could enjoy driving or being driven in.
He added: "They also appreciated the car's pared-back simplicity, or as they put it, 'a slightly smaller, less ostentatious means to own a Rolls-Royce.' Going further, our clients expressed an ardent desire for even more minimalism in design."
Müller-Otvös said the firm's research showed that trend reflects a wider movement among luxury customers towards what Rolls has termed 'Post Opulence' – a move "towards luxury objects that celebrate reduction and restraint".
Analysis: How Rolls-Royce is redefining luxury design
While noting that Rolls-Royce models will always "inspire greatness and present a sense of theatre and magic", Müller-Otvös said the new Ghost, which has taken five years to develop, will reflect that movement towards reduction.
"Ghost is the purest expression of Rolls-Royce yet," wrote Müller-Otvös. "It distils the pillars of our brand into a beautiful, minimalist, yet highly complex product that is perfectly in harmony with our Ghost clients' needs and, I believe, perfectly in tune with the times in which we are all living."
The Ghost will be launched with a digital event later this year, which Müller-Otvös wrote would be preceded by a series of four animations giving an insight into "what we believe is the most sublime expression of Rolls-Royce yet."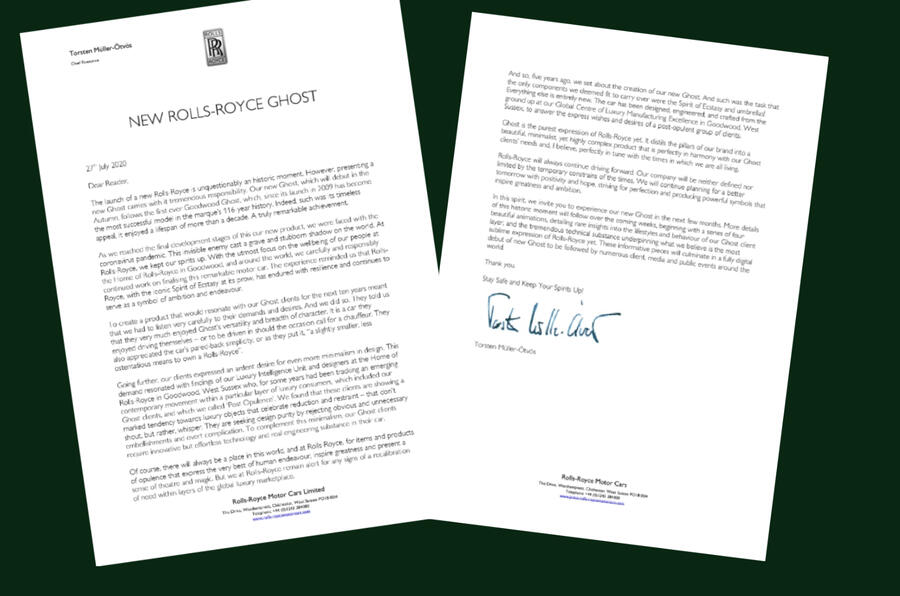 READ MORE
New Rolls-Royce Ghost spotted testing at Nürburgring
Confessions of a Rolls-Royce Phantom chauffeur
Source: Car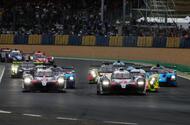 Le Mans 24 Hours 2019
Coronavirus pandemic has forced endurance racing classic to run behind closed doors for the first time
This year's Le Mans 24 Hours, which was delayed from its traditional mid-June date until September 19/20, will be held without spectators, due to the coronavirus pandemic.
The 24-hour race is traditionally one of the biggest motoring events of the year, with more than 250,000 fans attending the event at the 8.467-mile Circuit de la Sarthe last year – including around 25,000 Brits.
Organisers had pushed the date of the event back to September in the hope that French authorities would permit spectators to attend and in June said that anyone who had already bought a ticket would be allowed into the circuit.
But following discussions with health experts and local government officials, event bosses have decided there are "too many uncertainties linked to the evolution of the health situation" to allow fans to attend.
Pierre Fillon, the president of the organising Automobile Club de l'Ouest, said: "There are still too many uncertainties for our race-festival, and we don't want to compromise on safety. Even though the consequences of this decision are sad for our fans and for us, the decision was not difficult to make, because we don't want to take any risks."
The Le Mans 24 Hours first ran in 1923, and this will be the first year that spectators haven't been allowed. While the first event was held in May, it shifted to June in 1924. Aside from running in July in 1956, the only time it has previously run outside of its traditional mid-summer date was in 1968, due to civil unrest in France.
Le Mans is the latest major motorsport event forced to run without fans due to the pandemic. The five Formula 1 races held so far this year have all been run behind closed doors, although F1 bosses are hoping fans may be able to attend races later, starting with the Italian Grand Prix in September.
The Indianapolis 500, which usually attracts more than 300,000 spectators, and the popular Nürburgring 24 Hours will also be held without fans.
In the UK, the opening rounds of the British Touring Car Championship season have been closed to spectators.
READ MORE
Le Mans 2019: Toyota wins again despite late drama
In pictures: the greatest Le Mans 24 Hours races
Source: Car