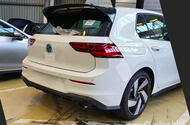 Diffuser and spoiler are hints at this Golf's performance ambitions
Mk8 Golf GTI is one of four hot Golfs being launched this year, alongside GTD, GTE and R models
The rear end of the new Volkswagen Golf GTI appears to have been revealed on social media, ahead of the model's official debut at the Geneva motor show in March. 
Instagram user wilcoblox posted what appears to be the new hot hatch, a suggestion supported by visible differences over the recently revealed standard car, including twin exhaust outlets, a prominent rear diffuser and alloy wheels spotted previously on camouflaged GTI prototypes. 
The sizeable rear spoiler – not a feature of the seventh-generation GTI – suggests that this could even be a limited-run, range-topping variant such as the Clubsport S or TCR. 
Volkswagen will have a grand total of four hot Golf models in dealers before the end of 2020 – with the R going on sale a few months after the GTI, diesel GTD and plug-in hybrid GTE.
Following the reveal of the GTI and GTD at Geneva motor show, the R version will be shown in July at the Goodwood Festival of Speed. 
The transformation from regular Golf to GTI is likely to be as subtly handled as previous variants. It will include the usual dual-exit tailpipes, red brake calipers, chunky air intakes and a bodykit extending around the lower portion of the car.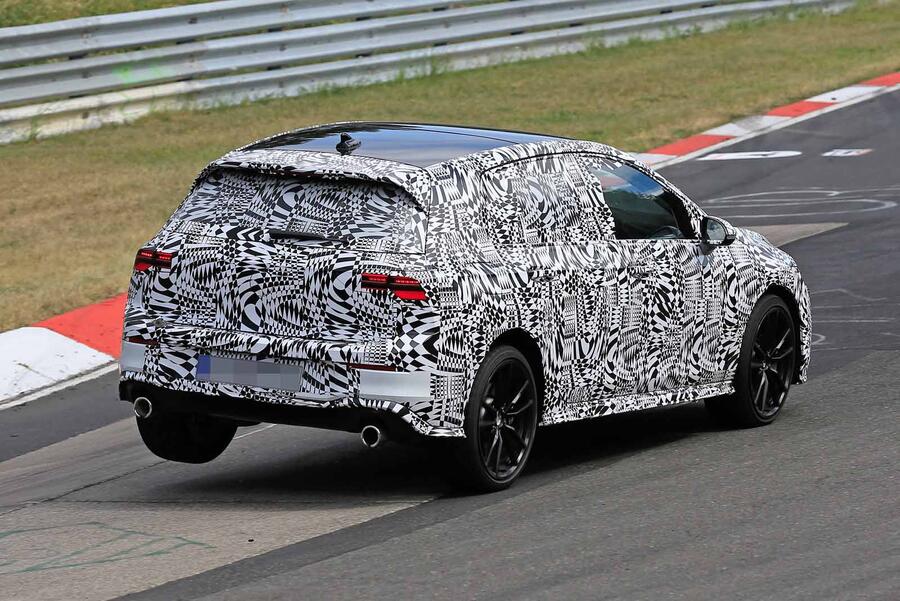 2020 VW Golf GTI: engine and powertrain
In a reversal of original plans, Wolfsburg has decided not to make a more radical switch to hybrid power. Instead, the eighth-generation Golf GTI is set to stick with much of the hardware that has made the seventh-generation model such a success, both critically and commercially. 
That means an updated version of the Audi-developed EA888 2.0-litre turbocharged petrol engine used in the existing Mk7 Golf GTI. Again, like the current car, it will be offered with two power outputs: a standard output of around 242bhp and a more powerful 287bhp model, which will replace the MK7 Performance version.
Although it was previously thought that the latter variant would wear the TCR badge, VW's decision to leave the racing series as part of its plans to end all combustion-engined motorsport means it will go by the Clubsport name instead. 
An increase in torque beyond the 258lb ft and 273lb ft of today's two versions of the GTI is claimed to establish new levels of performance. In the case of the higher-spec model, it is said the 0-62mph time will be less than six seconds and the top speed 155mph. Gearbox choices will include carry-over versions of today's six-speed manual and seven-speed dual-clutch automatic items. 
As recently as late 2018, VW had planned to switch the Golf GTI to mild hybrid power as the performance flagship of a new range of IQ-badged petrol-electric mild hybrid models.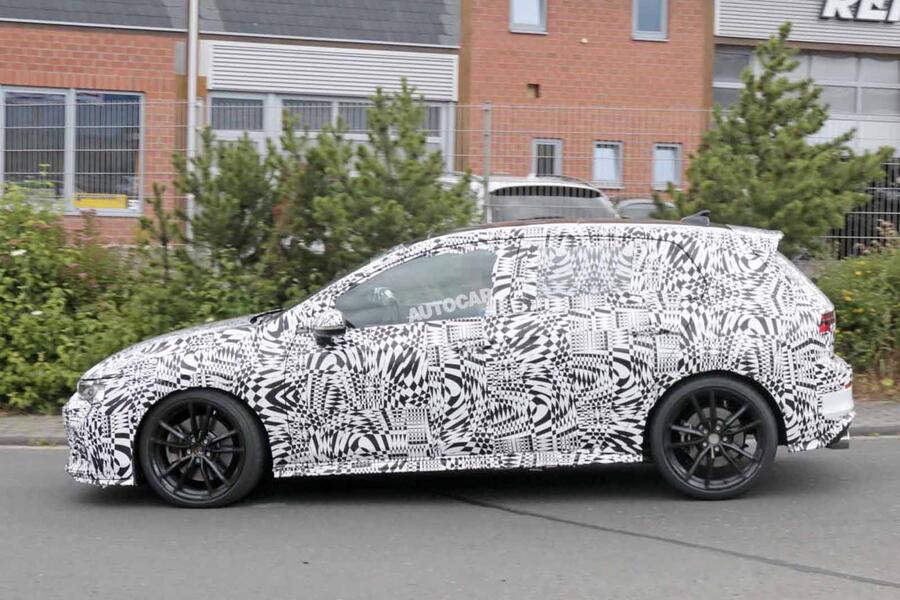 That system is also based around the EA888 engine. However, it will not be used on the Golf GTI, under the instruction of VW Group chairman Herbert Diess, who reversed the decision of his predecessor, Matthias Müller. 
The transversely mounted 2.0-litre four-cylinder powerplant will be mated to an electric motor and 48V electrical architecture. It is a setup that VW plans to mirror on the smaller 1.5-litre four-cylinder petrol engine and 2.0-litre four-cylinder diesel units used in the Mk8 Golf. 
The original plan had been to improve the Golf GTI's low-end response with electric boosting. Additionally, the technology was to bring a coasting function that idles the engine on a trailing throttle and a recuperation system that harvests kinetic energy during braking. However, VW's about-turn on hybrid technology should lead to the new GTI having a similar character to today's car. 
2020 VW Golf GTI: chassis and underpinnings
The new Golf GTI is underpinned by a further-developed version of the existing model's MQB platform, using a MacPherson strut front and multi-link rear suspension in combination with adaptive damping control. 
Engineers involved in the new car's development say a lot of attention has been focused on steering accuracy. The electro-mechanical set-up of the outgoing model has been heavily reworked to provide added levels of feedback and a more direct ratio. 
Buyers will be restricted to just one bodystyle: a five-door hatchback. The three-door will no longer be produced. Changes inside include a new digital instrument cluster with an optional head-up display unit, plus new switchgear, including a centre console featuring a stubby T-shaped gear selector for DSG-equipped versions. 
The new GTI is also expected to follow the mainstream model and get a technical overhaul. Most significantly, this includes the integration of a new, larger infotainement screen that will have some touch functionality, but also a new tactile control system designed to make the most common control adjustments easier.
GTE, GTD and R variants: what do we know so far?
A performance increase for the GTI is necessary to ensure that it occupies a performance level above the new GTE, revealed at the same time as the standard Golf. 
That model's 242bhp comes from a 1.4-litre turbo petrol engine combined with an electric motor, with a lower-powered 201bhp variant expected at a later date. It makes use of a 13kWh battery that allows up to 43 miles of zero-emissions range, and can be taken up to 87mph without any assistance from the engine. Performance figures are yet to be detailed, however, as are economy figures.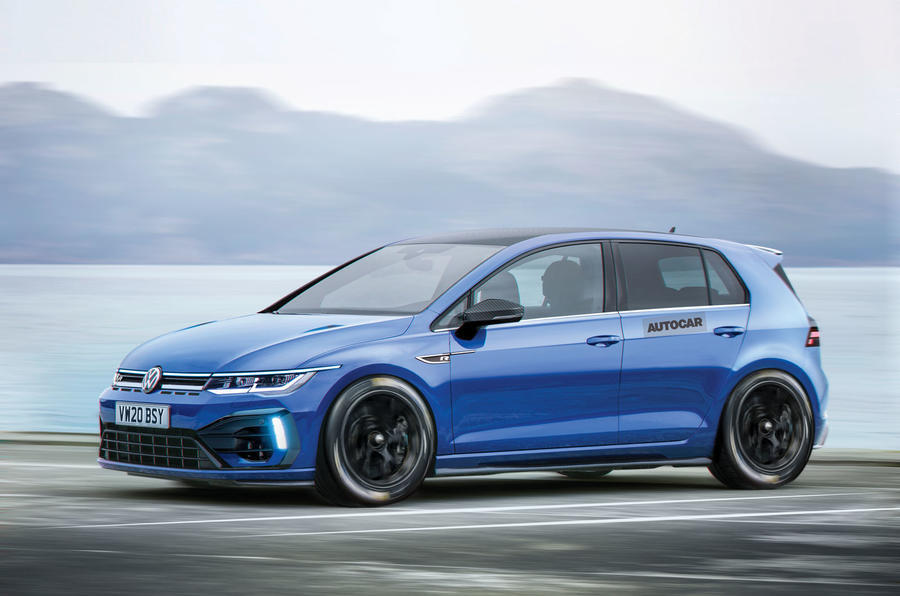 Details of the GTD are even more scarce. We know it will use a variant of the Group's well-established 2.0-litre diesel engine with mild hybrid tech, but a power output is unconfirmed. The previous variant made 181bhp and 280lb ft of torque, with both figures likely to be improved upon. The mild hybrid system should ensure even better economy, too. 
The R is again likely to use a heavily boosted EA888 motor with at least 300bhp in entry-level form, mated to four-wheel drive. Insiders suggest a range-topping R Plus is still on the cards, albeit with around 350bhp rather than the previously rumoured 400bhp. 
Read more
New 2020 Volkswagen Golf gains mild hybrid engines, new technology
Source: Car
ZR's are a rare breed these days, but, if you're willing to do some snooping, there remain good-condition examples
The MG ZR is a potent little hatchback with a loyal following. Cheap as chips or nearly new, we've got the secrets to securing a good one
Although production ceased 15 years ago, you can still buy an MG ZR with delivery mileage and only the supplying dealer's name in the log book. You'll have to be quick, though, because just three of them remain unsold.
One such example is with Hursley Hill SMG in Bristol. It's an independent garage now but it was once one of Rover's most successful dealerships. When the car maker was approaching collapse, SMG bought from it 300 factory-fresh MG Rovers of all types, and in the years since then it has been steadily making its way through them.
Its ZR is one of the last. The 2004-registered model has done just 91 miles, or about the distance from the MG Rover factory at Longbridge to Bristol. It's been in storage ever since. It's a ZR 1.8 120 and costs £6995, making it one of the most expensive ZRs in the country.
It's bound to be snapped up by a collector. The fact is, despite history looking more kindly on more accomplished rivals, including the Renault Sport Clio 172 and 182, the MG ZR stills inspires affection.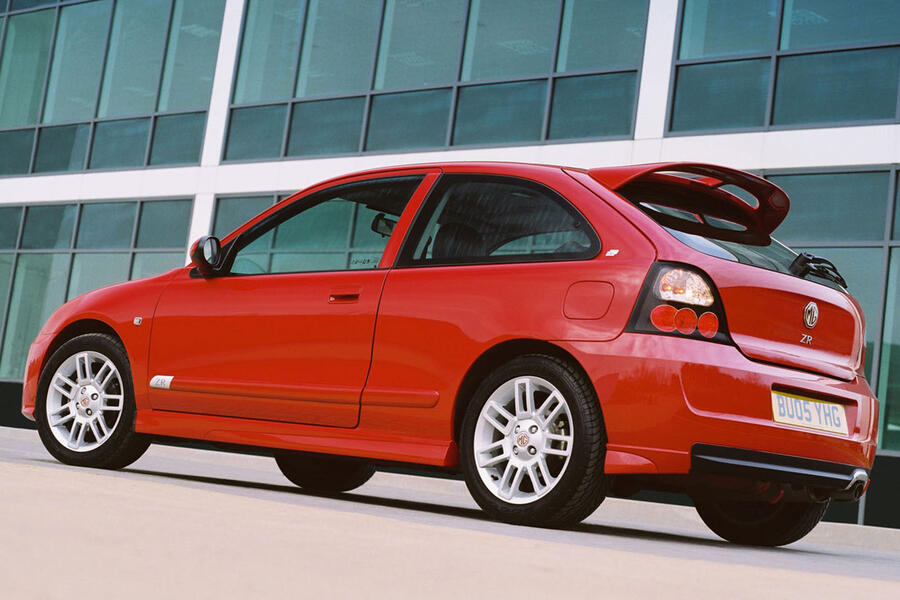 The ZR was launched in 2001 as a sporty take on the Rover 25. Available as a three- or five-door, it had stiffened and lowered suspension, a bodykit and smart alloy wheels. Buyers could choose from three Rover K-series petrol engines: a 1.4 producing 102bhp and badged 105, a 1.8 producing 115bhp and badged 120, and a 1.8 VVC producing 158bhp and badged 160. So you don't get them mixed up, the 105 has brake discs at the front and drums at the back, while the other two have discs all round, vented at the front. The 160's are larger and it has ABS, too.
There were two 2.0-litre diesel versions, by the way. SMG has a 2004-reg ZR 2.0 TD 115 with just 10,000 miles, another legacy of its 300-car purchase and which it's selling for £5995. However, it's the petrols that interest us and which interested buyers back in the day. The 105 was the big seller. The 120 is quicker and the 160 quicker still (it can hit 62mph from rest in 7.4sec), but you have to work the engine to notice. At the time, Autocar's road test of the 160 (which then you could buy for £12,625) damned the model with faint praise, remarking how comfortable it was before noting how soft and rubbery the car felt in corners. At least now you know how a good used one should feel.
Anyway, regardless of what the testers thought, the ZR was a hit, especially with young drivers who appreciated its looks, performance and value for money. It was facelifted in 2004 (by Peter Stevens of McLaren F1 fame). Some bemoaned the switch from four to two headlights but few could argue with the improvements in fit and finish. At the same time, two trims – called Trophy and Trophy SE – made an appearance, the former featuring a sunroof, the latter air conditioning. And then, in 2005, it was game over. Still, it was fun while it lasted.
How to get one in your garage
An expert's view
Nick Newey, Summit Garage: "We've been MG dealers since 1945 and I've been working on Rovers and MGs for 34 years. If we get a good ZR in stock, which we do from time to time, it sells quickly. The model still looks good but it looked even better with its go-faster decals, alloys and low-profile tyres. Because it was so light, all three petrol versions were nippy and fun to drive. The engines were generally reliable, let down only by the head gasket. It's why you should check the filler neck for emulsion and the coolant for oil contamination. Rust never used to be a problem but that might not be the case 15 years on."
Buyer beware…
■ Engines: Check oil filler neck for sludge and the coolant bottle for oil contamination. Check the coolant level, go for an extended drive then check it again. Inspect the inlet manifold for leaks (causes uneven idling) and the condition of the radiator. Replace if original. Engines should have had at least two cambelt changes by now. OBD2 diagnostic compliance means you can check electrical or running issues with a code reader.
■ Gearbox: Later 'boxes can feel stiff but should loosen up. A whiny fifth gear on 120s and 160s could spell a gearbox rebuild. If pressing the clutch silences it, it may only need new input shaft bearings.
■ Suspension and brakes: Check for broken springs and expect tired bushes and dampers. Pulsing brake pedal on cars with ABS points to one or more failed reluctor rings.
■ Electrics: Body control module for the electric windows, wipers and immobiliser on later cars can give trouble. Check condition of the tailgate harness – it can be worn away by the tailgate opening and closing.
■ Body: Rust outbreaks on the front wings are easily repaired. Expect more serious issues around the rear wheel arches.
■ Interior: Accept it will rattle annoyingly and you'll be fine. Beware a car with a shabby interior, though: it could point to neglect elsewhere.
Also worth knowing
In 2014, Warranty Direct said the K-series engine in the MG ZR and other models was the one most likely to blow its head gasket. The engine runs on relatively little coolant so even a small drop in level can be catastrophic. One solution is to fit a so-called N-series gasket, high tension bolts and reinforced oil rail. Contact dmgrs.co.uk
How much to spend
£500-£1199: Mix of decent high- and mid-mileage cars including a rare, one-owner 105 Trophy SE with 129,000 miles but full service history for £594.
£1200-£1749: Tidier cars with between 50,000 and 80,000 miles, including a bright-looking 2002-reg 160 with one private owner but only part history for £1745.
£1750-£2995: Mileages closer to 50,000 and among them a 2005-reg 105 with 52,000 miles, two previous owners, full service history and a new cambelt.
£4750-£6995: A handful of exceptional cars.
One we found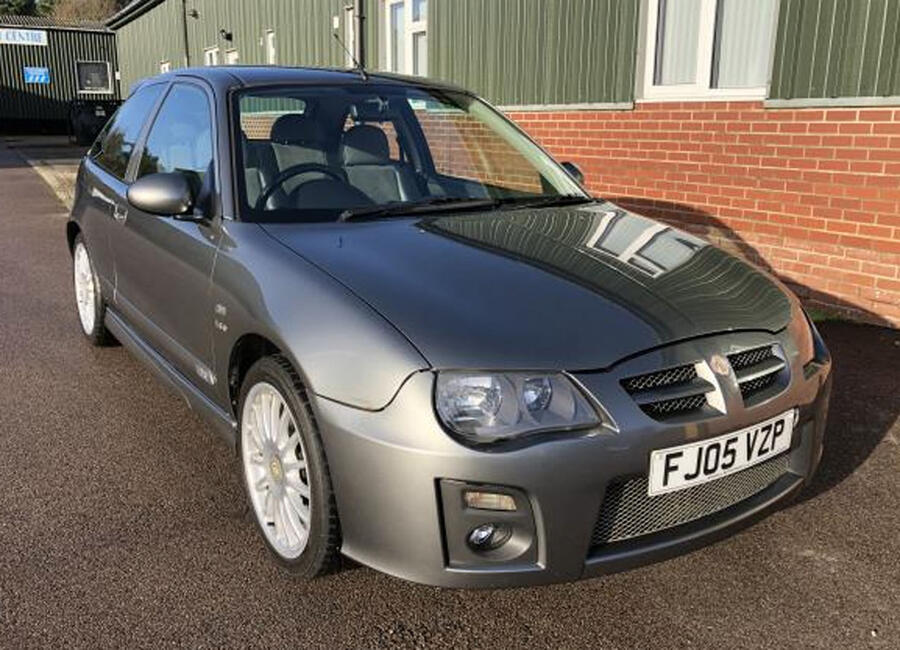 MG ZR 160 1.8 VVC, 2005- reg, 77K miles, £1950: Private-sale car is a lovely example of the quicker 160 version with full service history and a new cambelt, brakes all round and an OE twin-pipe silencer. Has just had a major service, too. Only spoiled by a couple of small rust outbreaks on the front wings.
READ MORE
MG to bring HS plug-in hybrid to UK in 2020
The MG Motors plan – and Longbridge's important role
Source: Car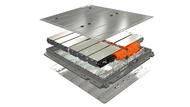 Details of the battery pack for Volkswagen's ID 3 for 2020 reveal the latest-generation battery cell tech
From lithium manganese oxide-based systems to lithium nickel manganese cobalt oxide alternatives, manufacturers are constantly tinkering in search of more power and economy
Not long ago, big powertrain news involved the launch of new engine plants like JLR's Engine Manufacturing Centre. Now the attention has switched to battery manufacturing and the best way to produce lithium ion batteries for EVs.
Some, like Tesla, keep schtum about the precise details, but lithium ion EV batteries all have the same basic components. Individual cells are arranged into modules that are connected together via a high-voltage connector (busbar) and encased to form a single battery pack. Two other main components are the battery management system, which controls and monitors every aspect of the battery's performance and behaviour, and the liquid cooling system.
Individual cells work in much the same way, with an anode and cathode separated by a thin polymer layer and surrounded by electrolyte, but those components can be rolled to make cylindrical cells, assembled as a pouch (a bit like cat food) or formed into a prism shape. The chemistries within can be very different, each with pros and cons, and they continue to evolve.
The first-gen Nissan Leaf had a 24kWh lithium manganese oxide battery (LMO). All lithium ion batteries rely on electronics to prevent uncontrolled overheating, known as thermal runaway, during charge or discharge, but LMO has the benefit of being intrinsically safe at the cost of other factors such as energy density. But the technology has evolved. The BMW i3 and 2019 62kWh Leaf have lithium nickel manganese cobalt oxide (NMC) batteries. These are a favourite choice for anything from power tools to EVs and give the best of most worlds. The Leaf battery is also structured differently, with cells joined by laser welding so Nissan can ring the changes with the configuration of the battery for greater flexibility.
The Volkswagen's ID 3's battery pack is a straightforward layout of up to six modules containing 24 cells each, making a 408V pack. Like the Leaf, the VW cells are NMC, but that doesn't mean they are identical because manufacturers work with cell suppliers to fine-tune the quantities of the main ingredients, playing to the strength of each. Nickel is good for high power density but has poor stability on its own. Manganese is the stable partner and the two are a great combination. Nickel is predominant over cobalt because it's cheaper. Small amounts of silicon at the anode play a role in boosting energy density.
For 2020, Volkswagen has published details showing the use of a next-generation NMC 811 cathode composed of 80% nickel and 10% each of manganese and cobalt, with a 20% silicon anode.
By tinkering with these ingredients, it's not inconceivable that one day manufacturers could offer different levels of performance across an EV range rather than just capacity, with the option of 'GT' battery packs and powertrains. It's pure speculation but, much like engines are sometimes mechanically the same today with performance versions mapped to produce a higher power output with reduced economy at a premium price, could batteries one day be configured in a similar way?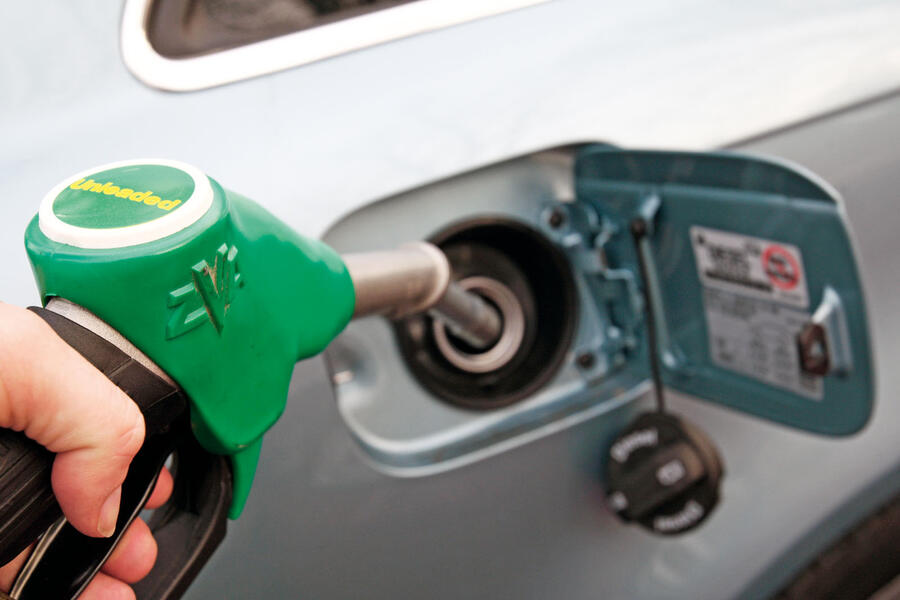 Low-carbon fuels vs EVs
A study by Ricardo estimates that by 2050, greenhouse gas emissions (GHG) from cars and light duty vehicles could be reduced by 87% if low-carbon liquid fuels were introduced as a substitute for petrol and diesel. The study found the effect would be about equal to a mass roll-out of EVs. The cost to public finance in infrastructure would be a lot lower, though, at about £330 billion compared with just over £700bn.
READ MORE
Under the skin: How Mahle is reimagining the combustion engine
Under the skin: Why mix and match is a good idea for electric powertrains
Source: Car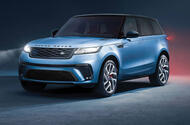 New Range Rover Sport (rendered here) will have focus on eco-friendly performance
Third-generation version of Land Rover's highly profitable Range Rover Sport SUV due on sale in 2022
Jaguar Land Rover is bouncing back from a tumultuous 18 months with development under way on what could be the firm's most important model: the new Range Rover Sport.
Fresh from the successful launch of the Defender, the order bank for which is already well above projections, JLR also returned to profit last year under the firm's crucial 'Project Charge' recovery plan. Engineers and designers have now shifted their focus to what should be an even bigger profit generator: the 2022 Range Rover Sport.
The third-generation Porsche Cayenne rival is expected to stick closely to the formula of today's model. It will adopt more electrified powertrains and a range of enhanced technology and will aim to retain the balance of luxury and dynamic ability for which both previous models were renowned.
Today's Range Rover Sport will be celebrating its seventh birthday in March, and this year it will receive a subtle makeover alongside the addition of a mild-hybrid straight-six Ingenium engine.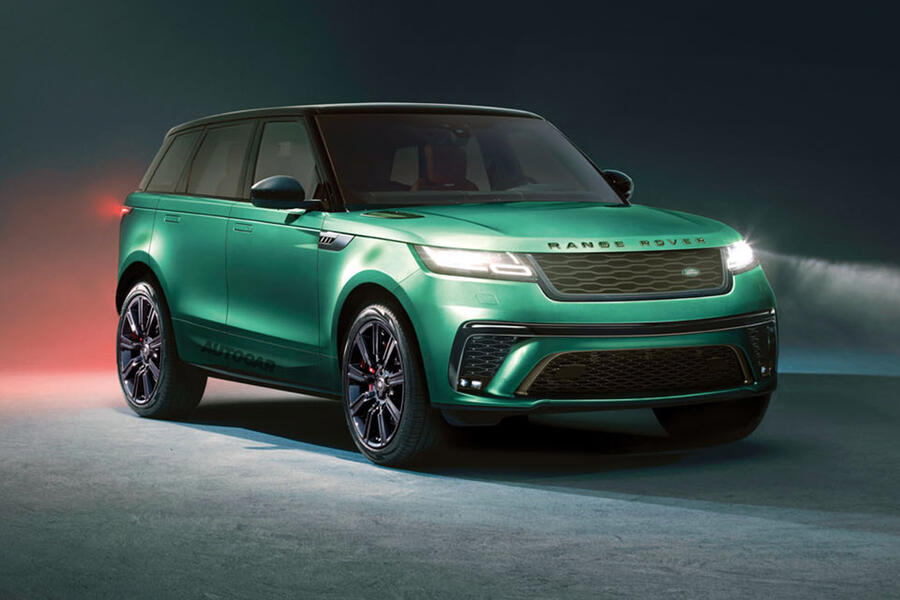 Under normal circumstances a seven-year-old vehicle would be close to the end of its life, but the massive engineering operation of introducing the new 'three-in-one' MLA hybrid platform has slowed the roll-out of the company's new-generation premium models.
While the launch priority will be the new Range Rover flagship model, which is due to be unveiled next year, it is the closely related Sport model that has been the serious cash generator since the original was launched in 2005.
Before Ford sold Land Rover in 2008, it had been strongly rumoured across the industry that the Mk1 Sport generated the highest profit margins of any Ford product globally. Even though annual sales were a modest 35,000 or so, customer enthusiasm for the car meant the showroom transaction prices were extremely healthy.
It was the current Mk2 Sport, however, that really changed JLR's fortunes, with the model outperforming the Range Rover and its sales peaking as high as 80,000 annually. Land Rover, like most car makers, declined to reveal the average transaction price of a Mk2 Sport, but even a relatively conservative £80,000 each would represent £6.4 billion annual income at retail prices.
To retain this success well into the future, a key fundamental ingredient for the new model is handling that belies its size and weight, as was achieved with the first and second-generation versions. Styling is also crucial. More than one senior designer from a rival car maker has said the current Sport is a favourite contemporary design, something that is clearly reflected in its performance in the showroom.
It is expected that the Mk3 Range Rover Sport won't repeat the huge design shift seen from the Mk1 to the Mk2. As with the Discovery, changing the formula too radically would be considered too big a risk.
Building another Sport with class-leading handling should not be a huge challenge given the move to the new MLA hybrid platform. The first new car off this architecture will be the battery-powered XJ EV, which JLR says will be revealed after March.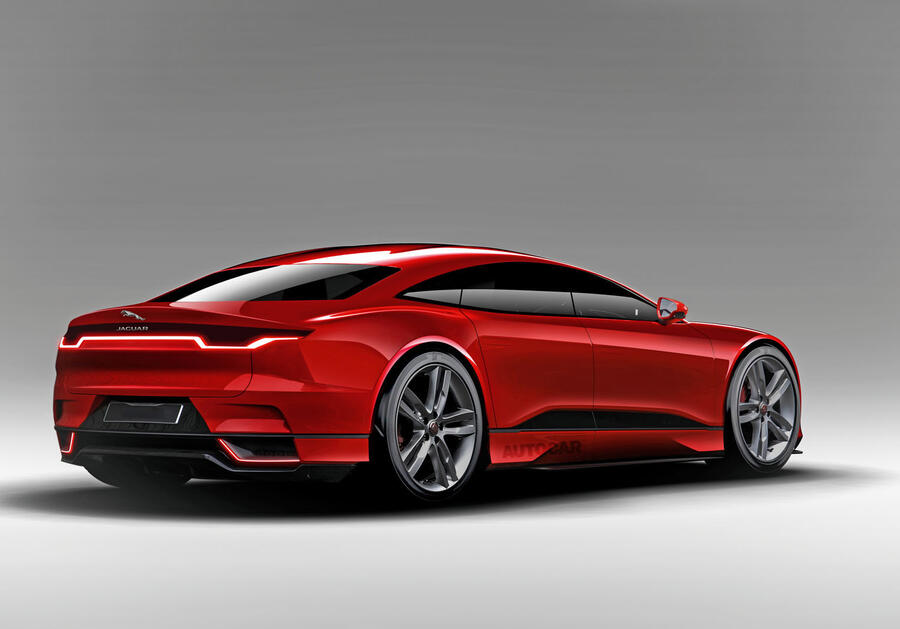 Few concrete details have emerged about the MLA. It is substantially constructed of aluminium and will be notably lighter than the outgoing D-series of aluminium platforms, which resulted in cars that were often no lighter than steel-platformed rivals.
Like rival all-new architectures from BMW and Mercedes, MLA will allow JLR to produce mild-hybrid, plug-in hybrid and pure-electric versions of the same model on the same production line.
For plug-in and hybrid models, power to the rear wheels will be provided by an electric motor. On the road its torque-vectoring capabilities will greatly improve agility, while off road the ability to finely feed torque to the rear wheels also promises another step-change in capability.
While the 2021 Range Rover is said to get a BMW-sourced V8 thanks to its status as an outright luxury model, the new Range Rover Sport is expected to have an emphasis on eco-friendly performance.
Like today's refreshed car, the flagship Sport model will again have a forced-induction straight six with mild-hybrid and full-hybrid assistance. A four-cylinder hybrid model is also likely for the Mk3 Sport, and there's a possibility that the new four-pot will be BMW-sourced as JLR moves towards a comprehensive powertrain alliance with the German maker.
The mix and choice of powertrains for the new-generation JLR cars is the most important aspect of the new project as well as the most expensive aspect of the vehicle.
According to JLR's own research, by 2026 it expects battery-electric vehicles to account for 23% of the global market segments in which JLR competes. Hybrids and plug-in hybrids are pencilled in at 16% of the market, diesel 12% and petrol a surprising 49%.
These figures are for global markets and, as JLR admits, are difficult to estimate. However, JLR's biggest models are the least suitable for formatting as pure-electric models because of their weight and frontal area.
A pure-EV Range Rover 5 is likely, but it will be a shorter-range city vehicle aimed at Asian megacities. The Jaguar I-Pace has years of life ahead of it, and it's likely that the upcoming 'Road Rover' will represent the backbone of JLR's electric vehicle sales.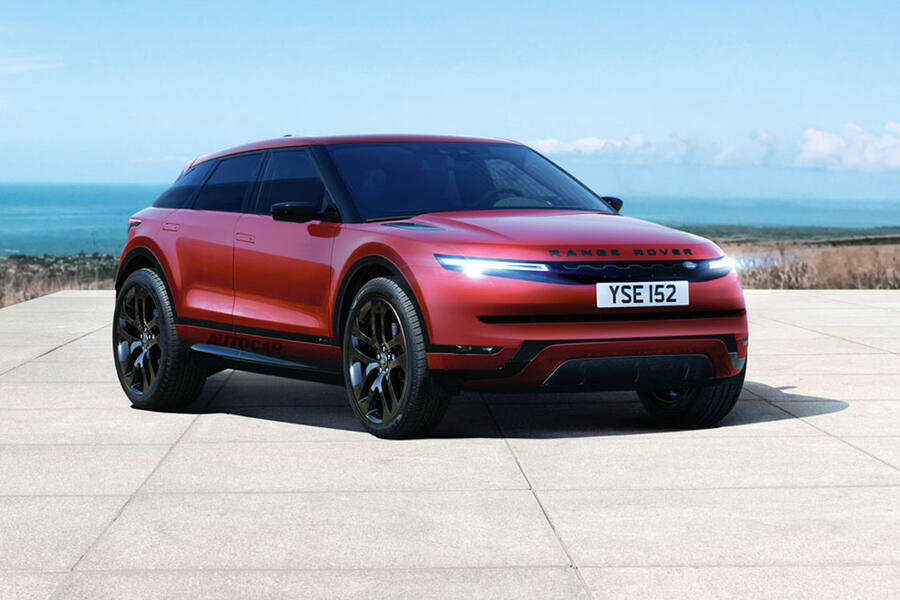 According to documents published by JLR last year, its MLA roll-out plan starts with a 'Large Sedan' (the Jaguar XJ) and a Large SUV (Range Rover 5), then a 'Medium SUV', thought to be the lower and sleeker Road Rover. But the new Sport should make the biggest returns on JLR's huge investments. The company expects its flattened profit margins to leap back to 7-9% beyond 2023, putting the British car maker back in premium territory and settling it into a new period of calm.
Land Rover: a spotlight on sales
To put the importance of the new Range Rover Sport into perspective, we need to look at Land Rover's sales figures over the past few years.
Between January and November 2016, Land Rover sold 78,600 Range Rover Sports, well ahead of the 49,900 Range Rovers and the 46,700 Discoverys also sold over that period.
Fast forward to last year and, over the like-for-like period, Land Rover sold 74,400 Sports and 47,400 Range Rovers. Considering that the new Velar also shifted 55,000 units between January and November last year, sales of the model's sister cars held up remarkably well.
While JLR bosses can be congratulated for establishing three of the company's four premium models (Range Rover, RRS, Velar) as strongly differentiated brands that seem to suffer little in the way of cross-shopping, it's worth noting that the Discovery 5 has failed to pull off the same trick.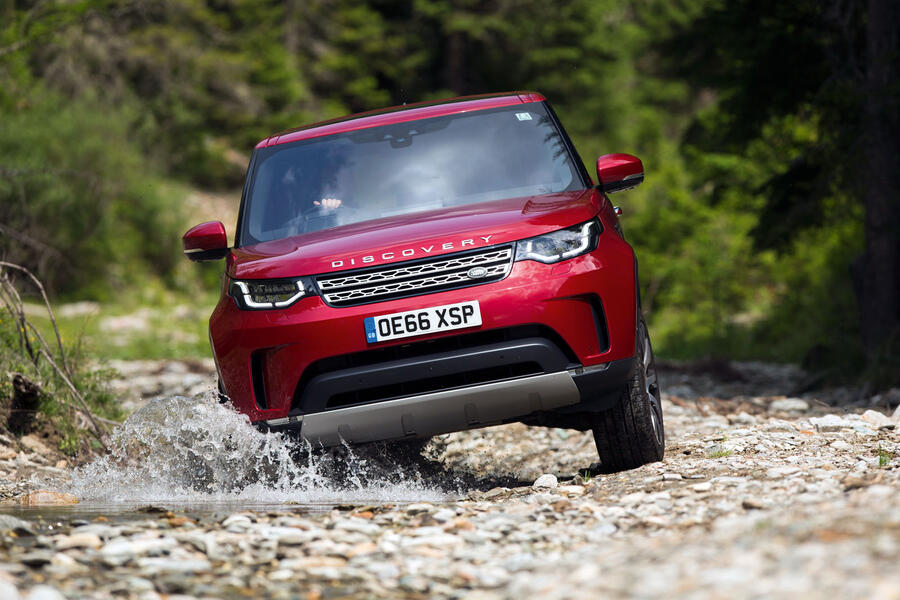 Over the period of January-November 2016, the ageing Discovery 4 sold 46,800 units. Over the same period last year, sales of the Discovery 5, which was launched in 2017, were just 32,232. And that number was also a 19% drop on the sales figures for the same period in 2018.
With the clearly defined Defender just weeks from the showroom, reinventing the Discovery to re-establish itself as distinct member of Land Rover's growing premium family is going to be a significant hurdle – albeit one for the future.
How did Jaguar Land Rover perform in 2019?
In a financial presentation last November, JLR revealed that its profit margin between April and September recovered from the previous year's -2.2% to -0.2%. Furthermore, that improvement accelerated to 4.8% in the July to September period.
This was partly because of much-improved sales in China (up 24% between April and June) as well as selling higher-specification cars and saving money on its manufacturing operations.
In the same summer period, JLR also came close to paying for its huge investments in the new-generation MLA vehicles – a massive £841 million over three months – from the cash it generated from sales.
This is a crucial achievement that means JLR is able to invest in the future without leaving itself hugely indebted.
Powertrain co-operation is key to survival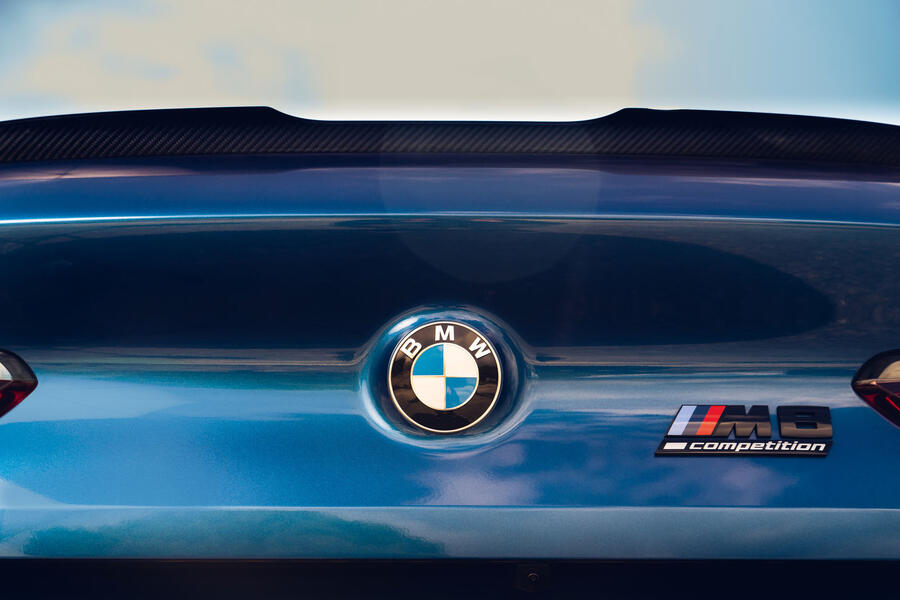 Some analysts believe JLR's massive £3 billion write-down in 'property plant and equipment' at the beginning of last year was related to phasing out some of its own engine development and instead turning attention to working with BMW on future electrified drivetrains.
JLR already has plans to make electric drive units at its Wolverhampton engine plant, and a battery factory at Hams Hall, coincidentally next to BMW's UK engine factory, is on the cards, too.
JLR has also told investors it will greatly reduce its workforce in mechanical engineering, again pointing towards plans for significant co-operation with other car makers on powertrains and platforms as the huge costs of moving to electrification crush the premium brands.
According to JLR's financial documents, the firm will spend up to £4bn a year for the next three years on new investments and research and development.
READ MORE
Land Rover Discovery hybrid snapped in new spy shots
The future of Jaguar Land Rover, according to CEO Ralf Speth
Source: Car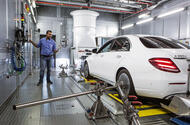 Fewer models are being made as EU CO2 targets add pressure
Dramatically reducing fleet average emissions is now the priority for car makers, if they are to avoid heavy fines
This year will mark a revolution in new-car selling: for the first time, car makers will place the CO2 output of every model in their ranges at the top of their priority list, outweighing design, performance and other traditional sales points.
The EU's 95g/km fleet average CO2 regulation – under discussion in Brussels for a decade – means from 2020 every car maker faces significant fines if they miss their target.
With such a long preparation time, car makers have at least had a chance to develop low-CO2 technologies, but most have only fed the improvements through in the past couple of years – and fresh into 2020 we have already seen car makers reshuffling the mix of engines in their model ranges and rushing to introduce low-CO2 models.
Ford, for example, has pruned 2.0 and 1.5-litre petrol engines from the S-Max and Mondeo and will be dropping the thirsty Edge SUV from its range. Meanwhile, Volkswagen and Skoda have canned the most polluting 2.0 TSI petrol motor from its large SUVs.
In fact, data supplied to Autocar by Jato Dynamics indicates that around 184 models have been trimmed from the 7345 variants listed on UK price lists in November 2018 – a small percentage, but an unusual reverse in an industry more used to expanding model ranges.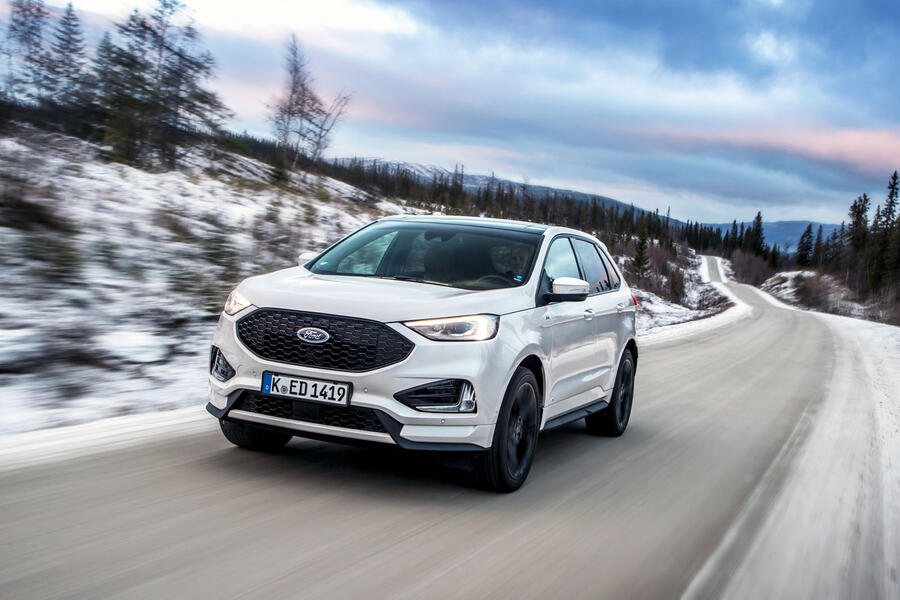 Anecdotally, there is also evidence that waiting lists on some models are unusually long as car makers throttle off supply, especially of lightweight cars like hot hatchbacks with high-emitting powerful engines, because they score very badly under the regulations.
Last month, the Financial Times reported that Mercedes dealers are expecting to have supply of the most polluting AMG models restricted by up to 7.5% in 2020.
There are also suggestions that car makers have been filling their distribution centres with low-CO2 and zero-emission models ready for this month, but did not make them available to customers in 2019.
"We have our suspicions that some battery-electric cars were being built in 2019 and stockpiled ready for sale this year," analyst Colin Couchman of IHS Markit told Autocar. "There's a discrepancy between build rates and shipping numbers."
Why would car makers do this? For 2020, to speed up the introduction of battery-electric models, they qualify for 'super-credits' under the EU regulation (effectively they count twice towards a car maker's average), which makes it easier to achieve their target.
There are also UK-specific incentives. For example, battery-electric cars will be zero-rated for BIK (Benefit in Kind) tax for two years from April 2020. So a company car driver – for example, in a Merc C220d AMG Line saloon who switches to a BEV in April – will save £2381 per year in tax alone. "These changes to UK company car taxation are going to give BEV and plug-in sales a significant lift in the UK," says Matthias Schmidt, a Berlin-based consultant who specialises in low-carbon technologies.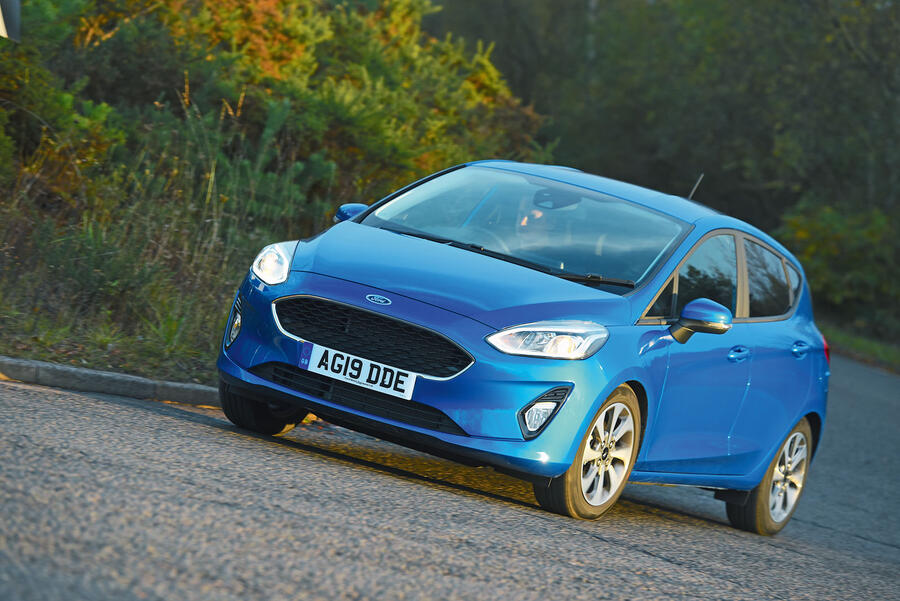 In the spring Ford, for example, will launch 1.0-litre 48V mild-hybrid Fiesta and Focus models in time for the new company car tax rules, cutting CO2 to 106g/km in the Focus. Expect plenty of similar announcements from other car makers throughout 2020.
There has been a significant switch in the determination of manufacturers to hit their EU target – the prospect of heavy fines has clearly focused minds. And this is despite three trends that have forced up fleet averages in the run-in to January: increasing sales of SUVs, reduced diesel demand and the shift to tougher WLTP regulation.
BMW and Ford, which along with JLR and VW were in the bottom five of a PA Consulting CO2 study last year, are now explicitly saying they will hit their target. Mercedes, also in the bottom five, says it is its "goal" to do so. 
Greg Archer of Transport and Environment (T&E), whose lobbying partly shaped the EU regulation, is not so sure the industry will be able to turn around its performance so easily.
"It will require a high level of electrification and while the 2020 target might be achievable, in 2021 there is a risk of three car makers incurring penalties,"
T&E published a report in September that outlined four strategies car makers could take and, depending on how they are introduced on individual models, these will influence the chances of hitting the target.
Whatever happens, the job of car company bosses to get the right mix of low-CO2 models is their new challenge. This year, car buyers can expect model ranges to evolve with the emphasis on hybrids, plug-ins and electrification and not on lightweight cars with powerful engines.
How the EU regulations work
The headline figure is 95g/km. But during the political horse-trading in Brussels as the figures were agreed, the German and UK industry succeeded in tweaking the regulation so that weight was taken into account – ensuring it could work for heavier luxury cars as well as lighter ones.
As a result, Fiat Chrysler Automobiles, with a range dominated by small cars, has a target of 92g/km in 2020, while BMW has 102g/km.
But Autocar understands the figure will change for 2021. That's also when an exemption for the top five percent highest emitters will expire.
Each company average is built up from CO2 target figures calculated for individual models and based on a reference mass of 1379.88kg (about the weight of a BMW 1 Series).
The formula is: CO2 Target = 95 + [0.033 x (Model Mass – 1379.88kg)]
Taking a model such as the BMW 116d SE, which weighs 1440kg, its CO2 target is: 95 + [0.033 (1440 – 1379.88)] = 95 + [1.98] = 97.0g/km. The 116d is rated at 111g/km, so is subject to a fine of €95 (£81) per g/km over the target, per car sold.
The lightweight 1100kg but 120g/km VW Up GTi is a particular loser, facing a possible fine of around €3252 (£2771) per car.
READ MORE
Car ownership "not compatible" with emissions targets
Hydrogen is key for meeting emissions targets, says Hyundai
Source: Car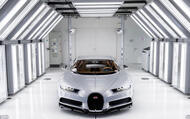 We talk to CEO Stephan Winkelmann about the next steps for the ultra-exclusive car maker
Bugatti's highlight of 2020 was the phenomenal 300mph+ Chiron speed run but now it's time for the next challenge, including the possibility of a second model in its line-up. We sit down with CEO Stephan Winkelmann and pick his brain on the future of the firm and wider industry.   
You recently achieved broke the 300mph barrier in a Chiron Super Sport 300+. What's next?
Being the spearhead of performance, it's difficult to cover all types of performance with one car. The base Chiron is already an incredible car. If you want to create the best-performing car yet, you have to decide whether to go for longitudinal acceleration and top speed – this is what we've done with the 300+ – or you focus on downforce, handling and weight reduction and that's lateral acceleration. But the two of them put together at this level of performance is impossible. So we did one and now we are working on something different – you guess what!
Should we expect more variants or special editions of the Chiron?
Derivatives are a must. The car gives us the opportunity to do so and if we didn't, customers would not appreciate what you can get out of this car. Special editions? No, we did them at the beginning and now I think the team have enough to do to achieve what we promised. Divo deliveries will start this year.
How do you make more money at a firm like Bugatti?
We are constantly in dialogue with our suppliers, cutting costs, processes. Plus, we have to do things which get more out of a single car. We're doing the [Chiron] Sport, the Super Sport, the Divo, the Centodieci, La Voiture Noire. This is helping. It is not an easy task because investment is really high for low volumes so you're always at a high risk with everything you do.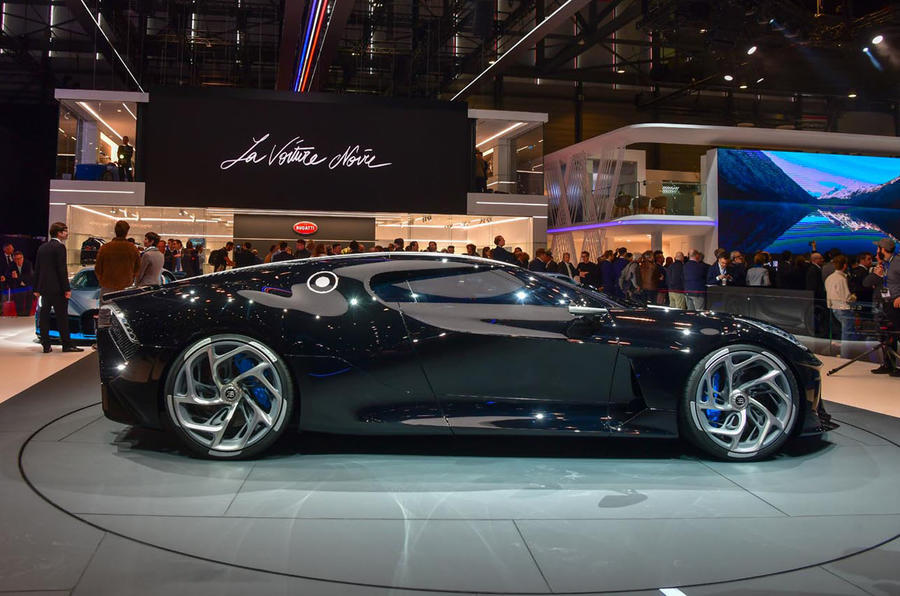 The industry is incredibly fast-paced right now, but does Bugatti operate in a separate bubble?
Our day-to-day struggles are completely different to a premium car brand. But the challenges of the future are touching us, such as digitalisation or electrification, if we look into a wider model range. It would be a given for a hypothetical second model.
What are your thoughts on self-driving cars?
I don't see it as touching Bugatti for now. I always try to be honest and say we don't have to be the first but when we do something, we have to be the best. I'm for assisted driving because it makes life easier and less boring. No-one is buying a Bugatti because it's an autonomous car.
What are the most important elements of digitalisation for you?
For Chiron, it's the basics, it's about driving. It can't be a mobile office. For me, it's the weather forecast and the real-traffic situation. It has to be something that helps a driver get to a destination in the best and safest way possible.
What are you driving at the moment?
I have a Panamera Sport Turismo. I drive Bugatti models frequently to see the latest things, but other than that, I change my car once a year. I worked a lot for Audi, so I like an RS.
The current Bugatti line-up
Chiron
The successor to the Veyron, the first modern Bugatti, the Chiron debuted at the 2016 Geneva motor show with an 8.0-litre, quad-turbocharged W16 engine capable of 0-60mph in 2.4 seconds and an electrically limited top speed of 261mph. Prices started at €2.4 million, and production was limited to 500 cars.
A track-focused Chiron Sport followed in 2018, which saw extensive use of carbon fibre to reduce weight by 18kg, stiffer suspension and a torque vectoring system for improved handling in tight corners.It carried a $400,000 premium over the standard Chiron
The limited edition 110 Ans Bugatti arrived in 2019 to celebrate the marque's 110th anniversary. Based on the Chiron Sport, it used carbon fibre bodywork and had the colours of the French flag placed prominently on the underside of the rear wing. Production was restricted to just 20 cars.
The Chiron Super Sport 300+ is currently the ultimate Chiron, built to mark the company's record-setting 300mph top speed record run. It as a more powerful W16 engine, tuned to 1578 horsepower, along with substantial modifications including new front and rear bumpers optimised for high speed aerodynamics, a revised gearbox with longer ratios and raw carbon fibre body panels. Deliveries won't begin until mid-2021, with only 30 cars scheduled to be built.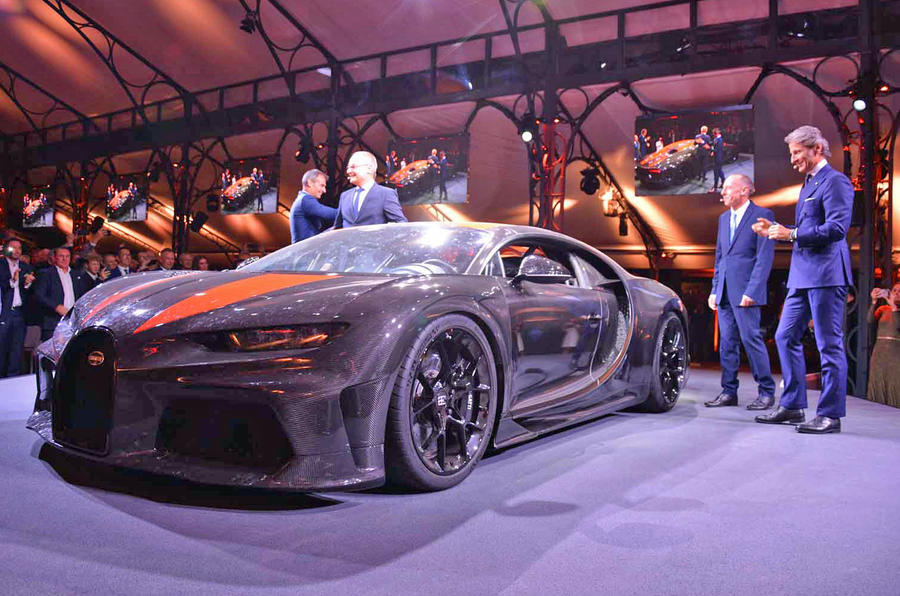 La Voiture Noire
A one-off tribute to Type 57 SC Atlantic, La Voiture Noire is based on the Chiron but features a hand-built body made from carbon fibre. It uses the same 8.0-litre engine as the Chiron, but with revisions to the all-wheel drive system and dual-clutch gearbox to allow for more relaxed driving. The unique car was sold for £12.5 million, making it the most expensive new car ever sold.
Centodieci
Created as a tribute to the EB110, the Centodieci is 20kg lighter than a Chiron and shares its engine with the Chiron Super Sport 300+. Just ten cars will be produced in total, with each one costing €8 million.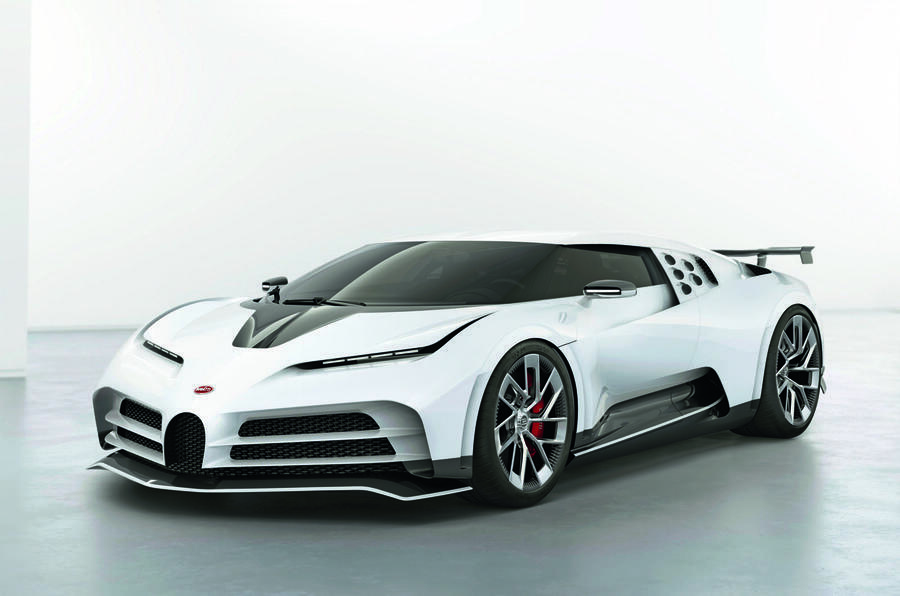 Divo
The track-focused follow-up to the Chiron, the Divo promises to be 8 seconds faster around the Nardo test track, despite having the same power output. Top speed is reduced, but aerodynamic improvements mean it generates 90kg more downforce, using a fixed rear wing rather than the retractable wing seen on the Chiron.
Production will be limited to 40 cars, with a starting price of €5 million – or roughly twice that of the Chiron. All 40 were pre-sold to Chiron owners ahead of the car's public debut at the 2018 Pebble Beach Concours d'Elegance.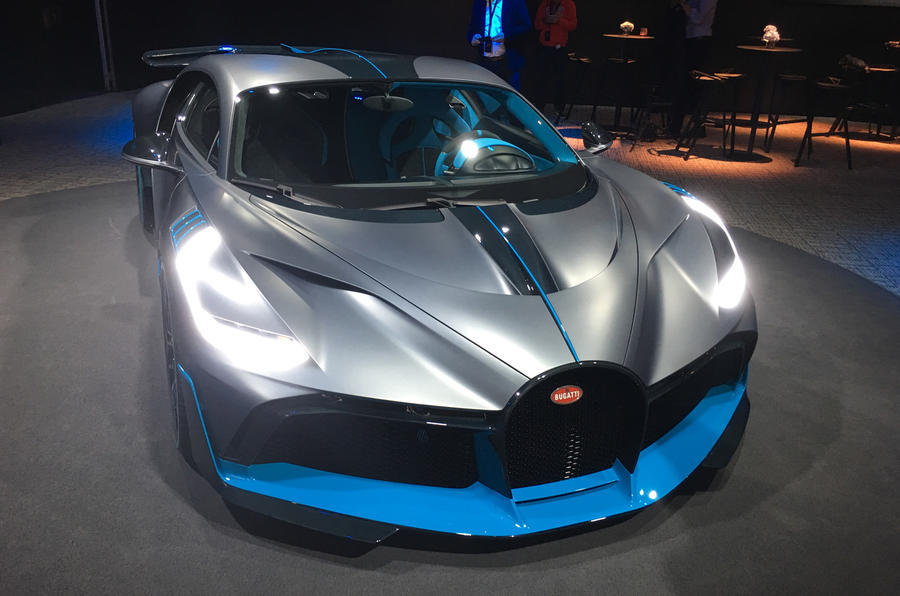 READ MORE
Bugatti reveals two special-edition Chiron models
Record 304mph Bugatti Chiron makes public debut
Bugatti unveils £7.4m limited-run Centodieci hypercar
Source: Car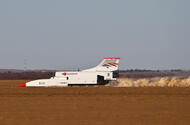 The current land speed record sits at 763.035mph; Bloodhound is going for 800
After storming to 628mph, the project has history in its sights. We sit down with its chief engineer and driver
Right about now, the sleek Bloodhound land speed record car will be docking in the UK after last autumn's high-speed test programme on a dry lake bed in the South African desert, where it hit 628mph in the hands of its driver, Andy Green.
I say 'high speed' but, for Bloodhound LSR, it's running on only two-thirds power. The test was a prelude for a return to the remote Hakskeen Pan, in north-west South Africa close to the Namibian border, in 12 to 18 months, where the car will make an attempt on the land speed record that Green has held since 1997, when he took the twin-jet Thrust SSC to a supersonic 763mph.
Bloodhound LSR's target will be over 800mph and a new land speed record. That might be the first thing you note about Bloodhound LSR: the target was once 1000mph, which is now 'phase two' if, after reaching a new record, there's sufficient commercial and public interest in taking it to four figures.
Which brings me to the second thing you might note about Bloodhound LSR, in that instead of its old blue and orange, it's now white, in a 'your company name here' kind of way, the project having been rescued from administration by Ian Warhurst, former owner of turbocharger company Melett, eight days into a retirement he abandoned late in 2018.
Since then, things have moved – if you'll pardon the expression – quickly. The autumn test programme was only put into place last July. Here, in the words of Bloodhound LSR's chief engineer, Mark Chapman, and Green, a former fighter pilot and the team's mathematician, is what Bloodhound is, how you run it and how you drive it.
What is it?
At 13.5m long, Bloodhound is about three times the length of a normal family car. "The front third is an all-carbonfibre monocoque," says Chapman, "which houses the driver safety cell and also the high-test peroxide tank," fuel for the rocket that will be supplied by Norwegian company Nammo. To date, Bloodhound has been run with a Rolls-Royce Eurojet EJ200 engine borrowed (literally; the owners will want it back) from a Eurofighter Typhoon fighter jet. That provides around 20,000lbf of thrust. The monopropellant rocket is expected to add up to another 9000lbf.
Behind the front section is a "steel and aluminium lower chassis that holds the fuel tanks, and on top of that we've got a titanium and aluminium chassis, which houses the jet engine and also mounts the fin".
Thrust SSC used two engines, side by side, which negated roll (which we'll come to later). "The reason Bloodhound is as narrow is to reduce the frontal area," says Chapman, "to drive that drag down to as low a number as possible." Overall width is about 2.5m, but "as front track goes, it's still pretty narrow. It's not a very wide car."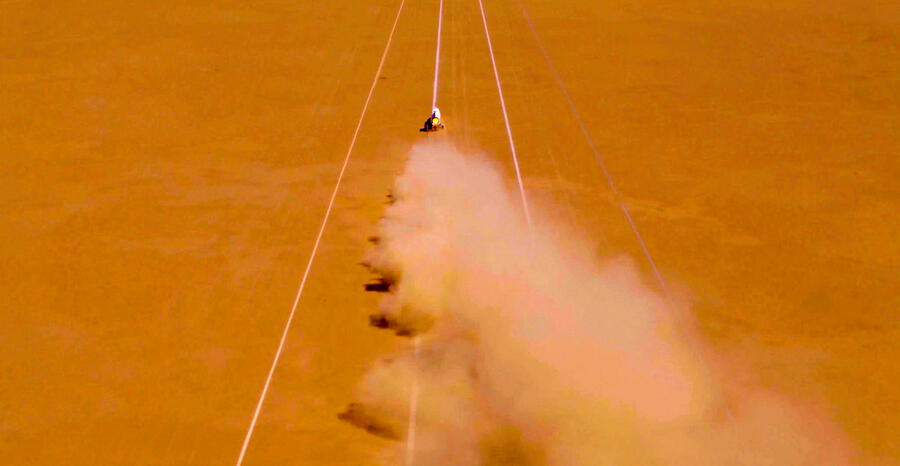 The bodywork is mostly stressed, and since the car's 2009 inception under Richard Noble, there have been a few key changes: "The jet and the rocket have switched over, and the fin has got a lot bigger."
At conception, the jet was mounted beneath the rocket because it's heavier, but when the rocket's thrust kicked in, it would have pushed Bloodhound nose-down. There were adjustable winglets at the front to counteract that but "we couldn't find a way of making that system fail-safe," says Chapman, "so if you swap the jet and the rocket over, because the rocket is a lot narrower, you can mount it a lot lower to the ground, so how they are now, they pretty much straddle the centre of gravity".
Because the huge aluminium wheels aren't engine driven, Bloodhound doesn't need downforce to create grip. In fact, lift neutrality and minimal drag is optimum. "The anomaly is that you generate an increasing amount of downforce until about Mach 0.6, or about 400mph or 500mph," says Chapman. "Then from Mach 0.6 upwards, downforce starts to reduce, and when you get to about Mach 1, there's no downforce, and supersonic it starts to generate lift at the back, so you need rear winglets.
"The surprising bit about testing was how close the aerodynamic modelling was. Bear in mind you've got maybe three different ways of modelling the aerodynamics computationally. On one or two of the simulations, it matched the line completely. We were expecting up to 20% scatter on the data from prediction to reality. On most of the run, we were within 5%. If you saw that on a PhD paper, you'd expect they'd cheated, so the aerodynamic model is almost unbelievably good."
Chapman talks numbers – huge numbers – as casually as if you were talking to me about speeds on the way to the shops. "All our drama was below 350mph if you like," Chapman says, "getting a car running reliably – silly things like power leads, sensors not quite working, debugging it." After deciding in July to head to South Africa for jet-only testing, "literally, we gave it a lick of white paint, packed the car, flew it out there with no testing since 2017 at Newquay airport – it was pretty much mothballed after that. And in the first couple of weeks in South Africa, we were very much debugging it, getting the engine started, finding a sensor wasn't working and, until 350-400mph, there seemed to be this snag list of stuff to solve."
That phase cleared, though, and things improved remarkably. "Once it was running, over the last three runs, it was just huge 80mph steps each run," says Chapman. "I wouldn't say it was effortless, but there was no surprise it worked as well as it did."
How do you run it?
There's a reason Chapman says it isn't effortless: running a 600mph car in very hostile conditions in the middle of nowhere is as hard as it sounds.
"We're running coming into the late spring/early summer in the Kalahari desert and, oddly enough, it's quite warm," Chapman says with understatement. "We knew it was going to be in the high 30s. I think it got up to about 43deg. That's quite a challenging working environment. Glibly, before, we'd said: 'It'll be fine. We'll have a cold drink.' But actually just operating in those temperatures is quite difficult. We run a turbine to get the EJ200 engine going, and it's quite elderly, and that was struggling at an altitude of nearly 1000m, so it's got less puff. So we'd be out there by 5am, ready to run by 5.30am, and the coolest we ran was at 17deg, so even dawn is quite warm."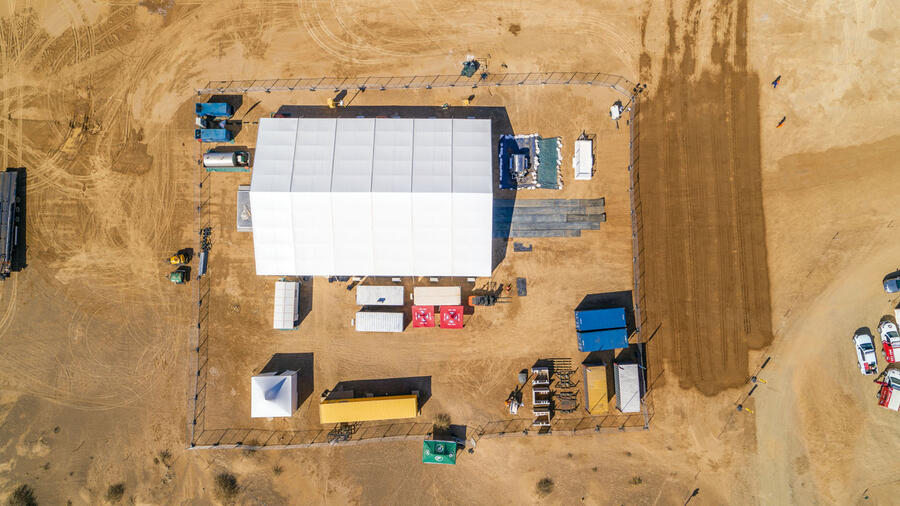 After 16-hour days, the team stay in a hunting lodge around 40 miles from the car's base, which is, crudely speaking, a big tent on the edge of a dried lake bed, 600 miles from Johannesburg and 160 miles from the nearest supermarket.
"We'd prep the car the night before," says Chapman, "have it fully fuelled, check all the computer systems, have it ready at the front door with the towing strap attached."
First thing in the morning, the team would perform "a run brief while we're booting up the systems" and perform final checks. "Then we tow the car out to the desert. It takes about half an hour to get it to position. Then you do the actual prestart checks. Andy will do his walk around with his start team and, like an aircraft, they'll check the intakes, that everything's securely attached to the car, and then Andy will get into the car and go through his pre-flight checks, boot up the computers.
"We'll have an umbilical plugged into the car, too, checking that, as the computers come online, we're getting the right data. Andy gets his helmet on and the hatch locked down, and we go through the start system. We start our air-start kart. Then, when that's up to temperature and pressure, that opens a valve into the EJ200 gearbox and starts to wind that up."
"One of the beauties of the engine is that it's a very clever engine," says Chapman. "Sometimes, that can be its handicap, but it's got its own health monitoring system, so before a run, we check its ECU in effect. Its diagnostics are very good." That said, although it is "a very modern jet engine", it is not new. "This engine last flew in an aircraft in 1997," says Chapman. "Yes, it's an engine from a Typhoon but it's the test aircraft, from before this millennium. So there is a certain amount of hilarity when you're on a programme to talk about future technology and, in the background, we've got a computer running Windows 95."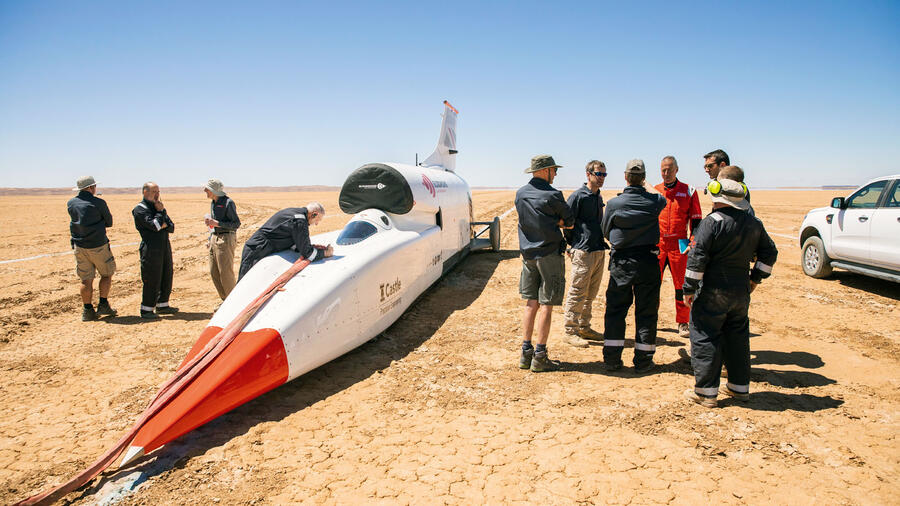 All going well, the EJ200 starts and the car is, then, ready. All going well. "One thing we found with the higher temperature is that it takes longer to start, and on the EJ200, there's a one-minute timer, so if it hasn't started in 60 seconds, automatically it aborts," Chapman explains. "There's the hot air temperature, you're at altitude… it just takes more puff to get it going."
But once it is going? Green – the world's fastest man – takes up the story.
How to drive it
If you found yourself in Bloodhound's cockpit, the major controls would be familiar major controls. There's a steering wheel and "right foot for the loud pedal and left foot for the brakes", says Green.
Then mostly there are digital displays. "Thrust SSC was very much an analogue-era car," says Green, "so it had a series of round dials that would show one thing only." By comparison, "Bloodhound has got three fully programmable high-definition LCD screens so it's got a full-colour cockpit and, on a couple of occasions, we're introducing things," such as the team adding a gearbox temperature display to the monitor while they were out in South Africa.
Once ensconced, "I can see the track directly ahead of me plus or minus 10deg or 15deg," Green says. "It's a relatively narrow amount but, most of the time, the car's going in a straight line." That said, while in an ideal situation you would line up Bloodhound pointing where it wants to go and then start it, likely as not the team would start it into the wind to give it every chance to fire.
From there, Green has to drive it to the start line. Lining it up from its idling position to the start might be a 250m turn, which "sounds absolutely vast, but if you're on a 16km track, a quarter of a kilometre is nothing".
The car's steering ratio – the amount you turn the wheel versus the amount the wheels turn – is 40:1, versus a typical family car's 15:1 or so.
"The steering wheel rotates through 200deg, and that's more than enough for a car that's travelling at several hundred miles an hour," says Green. The front wheels turn by 5deg each way "just to make it manoeuvrable enough to turn it under its own power, which saves you a whole bunch of time hooking it up to a 4×4", a process that would also make the windscreen dustier.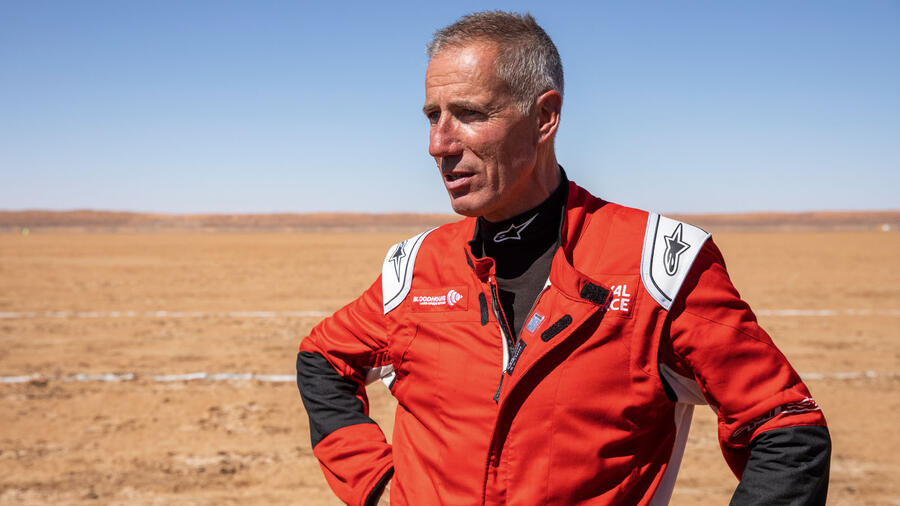 The throttle is "fully variable like a car throttle, but when you say progressive, it's a progressive amount of 54,000 thrust horsepower," Green explains. "A small amount of that is still a lot. It's also non-linear. We're using one of the maps from Eurofighter Typhoon, which has two. It's got a ground map where the first part of the throttle gives you very little change because that's how pilots taxi. Then the second part of the throttle gives you much more per millimetre during take-off because you're not refining the throttle to stay in close formation or anything. It has a different map for flying which is much more linear. We're using the non-linear map for the same sorts of reasons." Above about 100mph, Green uses the jet's afterburner, where "I don't need such a progressive throttle, because I'm not featuring it much under those conditions".
'Those conditions' included runs up to 1000km/h last November. While the surface doesn't give the car too many issues, other things do, mostly related to crosswinds.
Bloodhound is a "relatively tall car," Green says, owing to its narrow two-engined design, "so it's got quite a high centre of gravity, and what that means is that your static roll (ie from a gust of wind) makes the car lean over, and your dynamic roll (putting a steering input in) also makes the bodywork lean just like it does in a normal car. Both of those are higher than a normal land speed record car." Thrust SSC had two engines side by side not because it needed that much power, but because its 3.5m-wide track meant roll just wasn't a factor.
"Roll is something you never want to feel in a land speed record car," says Green. "So the first couple of times in gusty crosswinds and feeling the car roll, I was thinking: 'This just doesn't feel right.' But, of course, that's against the model of the perfect LSR car that never rolls.
"So in the first couple of runs, it was a case of just getting used to it. What does it feel like under controlled conditions and what's the correct amount of steering to put in within those bounds? Does that affect my control authority?' Once I got used to that, it just felt like part of the car, but initially, it was an odd feeling. I told the team a couple of times that for a land speed record car, it felt like it handled like a bit of a pig in crosswinds, because of that unsettling – tiny, tiny, only a few degrees – of roll, but it's so unusual to feel in a car like that. If you were in a normal saloon car, you wouldn't even remark on it; less normal in a race car; in an LSR car, unusual to the point of uncomfortable."
If you see video footage of a run – and I suggest you do – you'll see Green looks quite busy at the wheel. "The faster you go, the less mechanical grip you get from the wheels," he says, "so you have to put quite a lot of steering in to actually keep the car going in a straight line."
'Quite a lot' is about three of its five degrees of steering lock, a full armful of turn in Bloodhound, which in a family car would equate to about 45deg on the steering wheel. "That doesn't sound very much," says Green, "but have a think about applying 45deg at motorway speeds and it starts to sound like a scary amount. Then think about doing it at five, eight, 10 times motorway speeds and it's a ludicrous amount of steering, but that's the sort of steering it takes to keep a straight-line racing car, at very high speed, going in a straight line."
That said, Green says he's "not terribly worried about what the dynamics will feel like in the car we've been driving, because we'll never drive that car again. As soon as you put the rocket in [it changes] and we're going to make various other modifications which will affect the mass and centre of gravity. So as soon as we put the rocket in, the centre of gravity will move back, crosswinds and gust sensitivity will reduce because we're narrowing what we call the static margin – the gap between the centre of gravity and the aerodynamic centre in yaw."
So then, just braking to worry about. Bloodhound runs parachutes that worked "eight out of eight" times with good stability, although that's still no guarantee they'll work every time, and on the front wheels there are conventional disc brakes, to use below around 290mph – and no ABS.
Leaving room for margin on all of those meant "the target 500mph-plus was comfortable" during the recent tests. Green says: "600mph-plus was a bit of a stretch target – or 1000km/h for the benefit of an international audience because that would be the icing on the cake."
"To be able to do that comfortably – the car would have been able to go faster – at that point we'd achieved all the objectives of testing, and at that point there was no point putting more wear and tear on the car," says Green. "It was brilliantly successful."
Stay tuned as they aim for more success over the next 18 months.
How does 0-600mph in 40 seconds sound?
That's how quickly Bloodhound LSR accelerated during its most recent high-speed tests and it will go faster still, with its runs taking less time again but with far higher terminal speeds, when it gets a rocket.
Bloodhound's engineers think each pass will use something like 300- 350 litres of jet fuel. That's even less than it used in testing, on account of each run taking less time.
The jet is by those standards "very efficient", although these things are relative.
Bloodhound's engineers know that the rocket will use something like 900 litres of high-test peroxide fuel on every single run. So double that for each two-direction record attempt.
Before the afterburner is fired, the Typhoon EJ200 jet engine makes 13,300lbf of force and on reheat 20,239lbf (6kN and 9kN respectively, metric fans). The rocket should add another 50% to that.
The height of the upper chassis stands 2m tall and the tail fin another 2m above that. All told, the car weighs approximately six tonnes.
Bloodhound itself is a large vehicle. It's 13.5m long, with a 2.2m-wide track at the rear but only 0.9m wide at the front, and a wheelbase of 8.9m.
The previous five land speed record cars
Thrust SSC
Year: 1997; speed: 763.035mph; engines: two Rolls-Royce Spey; location: Black Rock Desert, Nevada, US; Andy Green drove Richard Noble's Thrust SSC through the sound barrier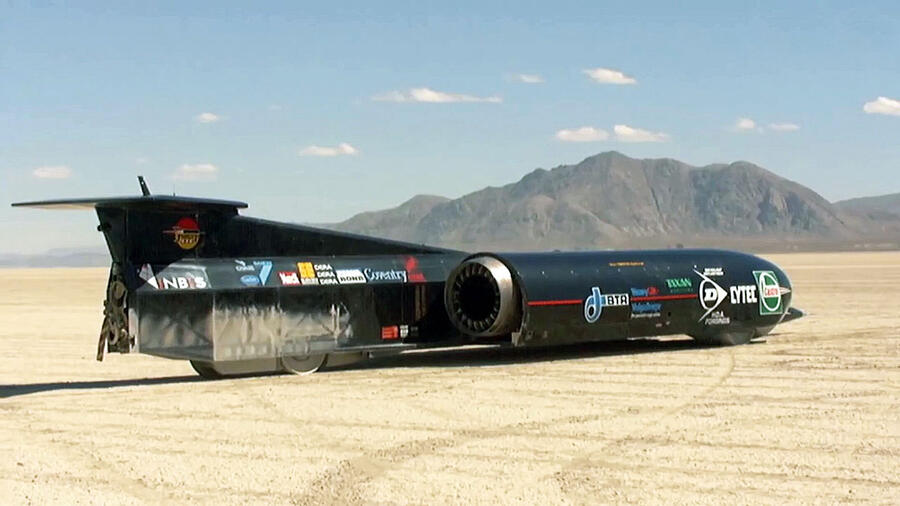 Thrust 2
Year: 1983; speed: 633.47mph; engine: Rolls-Royce Avon; location: Black Rock Desert, Nevada, US; Richard Noble broke the record that had stood for 13 years
Blue Flame
Year: 1970; speed: 622.407mph; engine: rocket; location: Bonneville Salt Flats, Utah, US; Gary Gabelich was first to exceed 1000km/h and did so in rocket car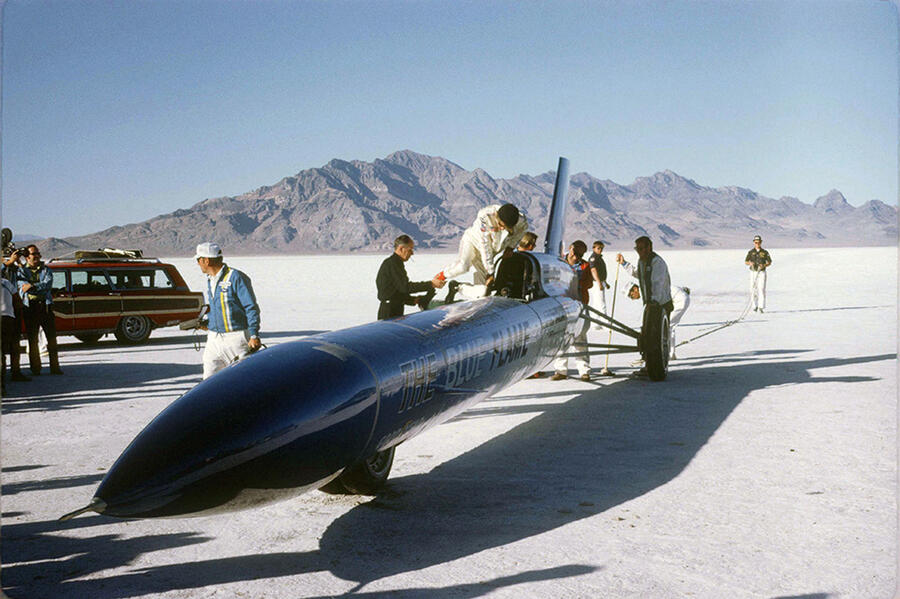 Spirit of America – Sonic 1
Year: 1965; speed: 600.601mph; engine: turbojet; location: Bonneville Salt Flats, Utah, US; Craig Breedlove became a speed record legend in Spirit of America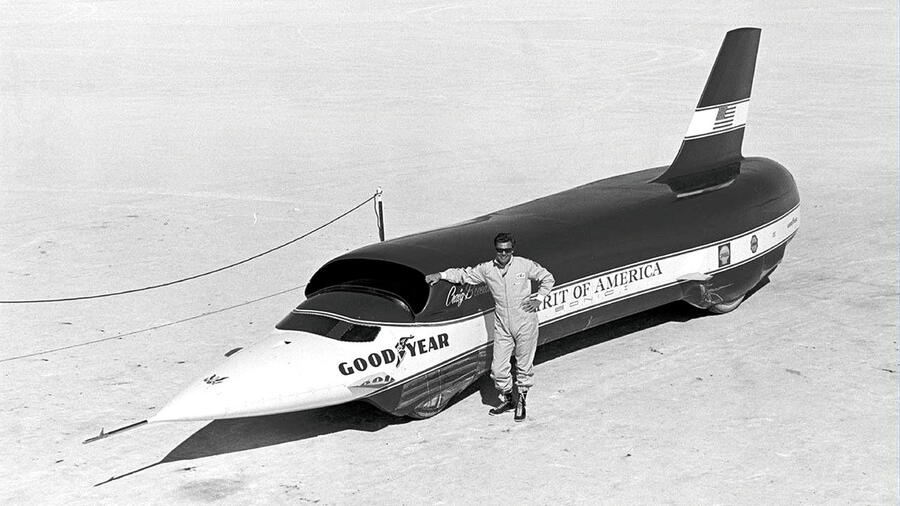 Green Monster
Year: 1965; speed: 576.553mph; engine: turbojet; location: Bonneville Salt Flats, Utah, US; between them, Art Arfons' Green Monster and Craig Breedlove broke the LSR seven times in 1964 and 1965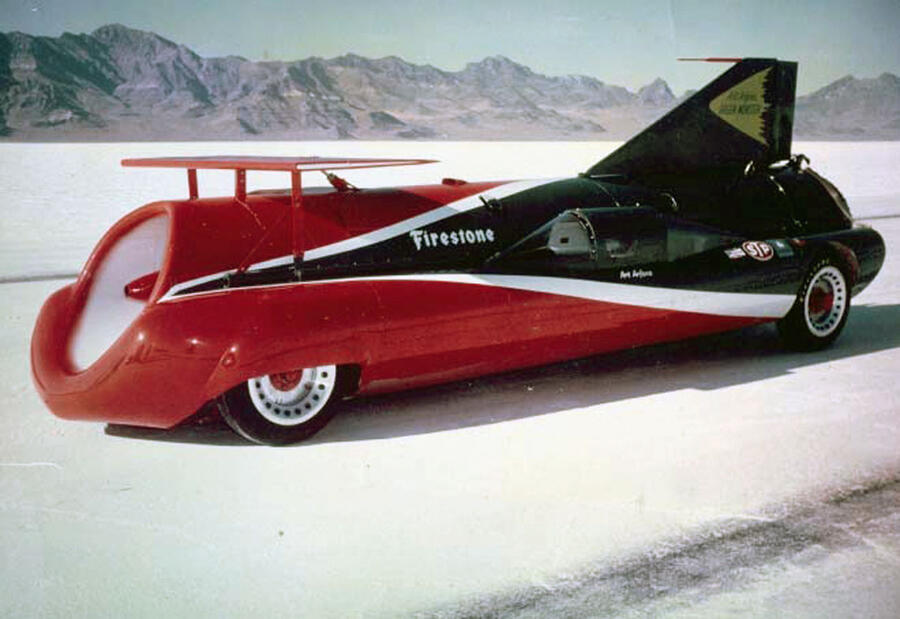 READ MORE
Bloodhound LSR reaches 628mph as testing concludes
Racing lines: Bloodhound LSR run fires rockets and hearts
Updated: Bloodhound SSC saved as investor buys 1000mph project
First Bloodhound SSC speed record attempt confirmed for 2019
Source: Car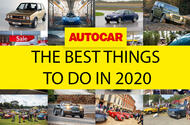 The best things to do in 2020
As part of our guide to the perfect motoring year, here are some top tips on what to fill your time with over the next 12 months
We've already given you a comprehensive guide to all the new cars to get excited about in 2020 – but now it's over to you. 
There are plenty of ways you can indulge your love of cars this year, and it doesn't have to cost you the world. This, then, is your updated New Year's resolutions list, as compiled by Autocar writers. 
Buy a used 4×4
Whether it be the diminutive Suzuki Jimny or the grandiloquent Land Rover Discovery, we all love a 4×4, and with so many economic and political uncertainties being thrust at us, now might be the time to put one on your drive. Buying a butch four-wheel drive used will save you cash, too, and prices look appealing. You can buy a Disco 4 from £10k or a present-shape Range Rover from £20k. Too opulent? Try a Toyota Land Cruiser from £10k, a tiny Fiat Panda 4×4 from £2k or a Dacia Duster from £3k. Buy any of them and feel splendid on Tarmac and superior in the city.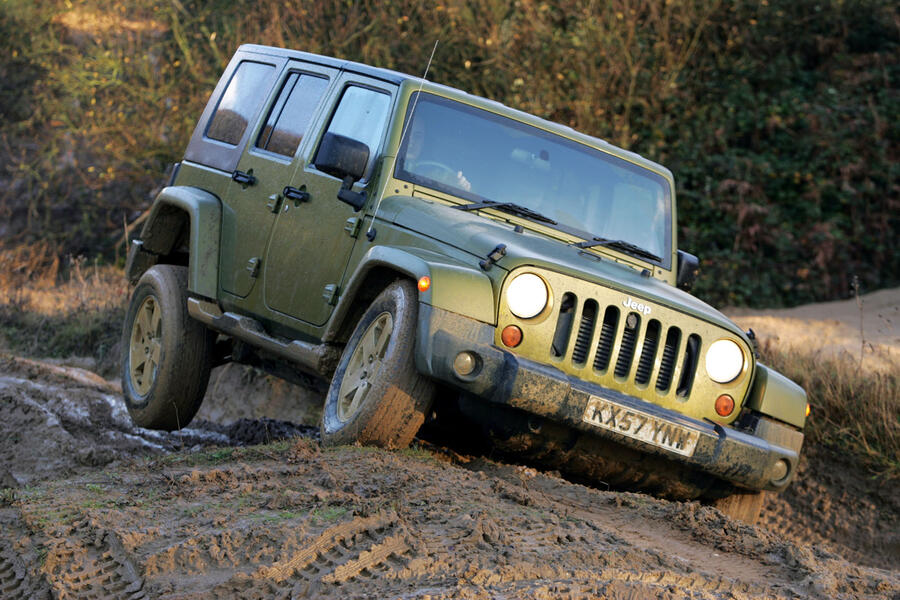 Test drive an EV
There is a serenity about driving an EV that you don't get with a petrol car. It makes even the smallest supermini feel like a luxury experience: so smooth, so quiet, so quick off the line. Try it – you may even find yourself forgiving the charging infrastructure's foibles and searching for the extra cash needed for an EV compared with a combustion-engined counterpart.
Buy a new car with a super-keen deal
Car makers and retailers are hurting. And while your heart may not bleed for them, this is a great time to take advantage of some of their ever-keener attempts to persuade you to overlook the backdrop of economic and regulatory uncertainty and buy a new car.
As ever, timing and car choice is everything. Look for run-out examples of models about to be replaced (the Volkswagen Golf, for instance) for the best bargains, and don't rule out buying on finance, where deposit contributions to shift unwanted stock can be especially tempting. Shop well, and buying this way can even incur less depreciation than buying nearly new.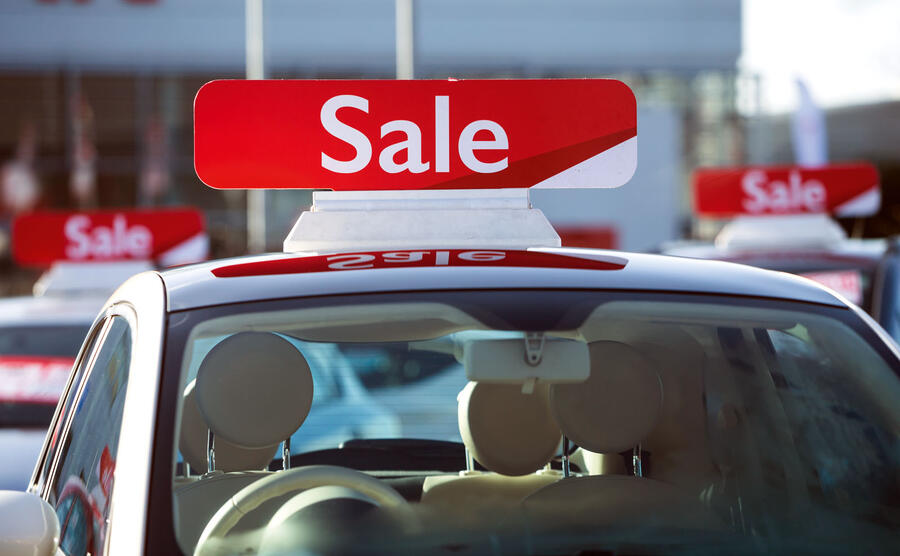 We all start the new year with a promise to detoxify, so why not extend it to driving? Beg, borrow or steal (actually, not the last one) to get a go in one of these British lightweight specials for a synapse-sparking, driver aid-free reminder of why we love getting behind the wheel.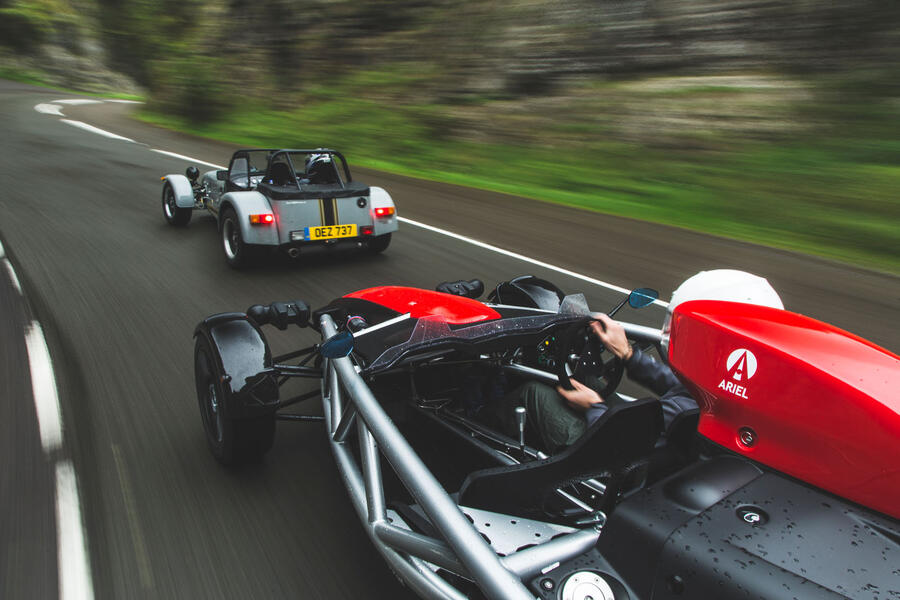 Buy a car for the Festival of the Unexceptional
The Festival of the Unexceptional is the most enjoyable, most care-free enthusiast's event of the year. It celebrates the unfashionable cars most people looked past all their lives, even though they were often associated with great motoring tales: fraught family holidays, cheap deals and never-ending battles with reliability. We'll never forget strolling through the 2019 field admiring Maestros and Avengers, Humbers and Princesses, and chatting to a bloke who had a tiny train set laid out in the boot of his Morris Minor. Prices for such cars have started to rise, but they're still very low. Get searching! You could be a winner.
Rescue an unloved car
There are plenty of unloved old cars hiding in plain sight on Britain's drives. Don't let that would-be classic go unappreciated: do your research, track down the owner and ask what they had planned for it. A sensible offer could make it your next project.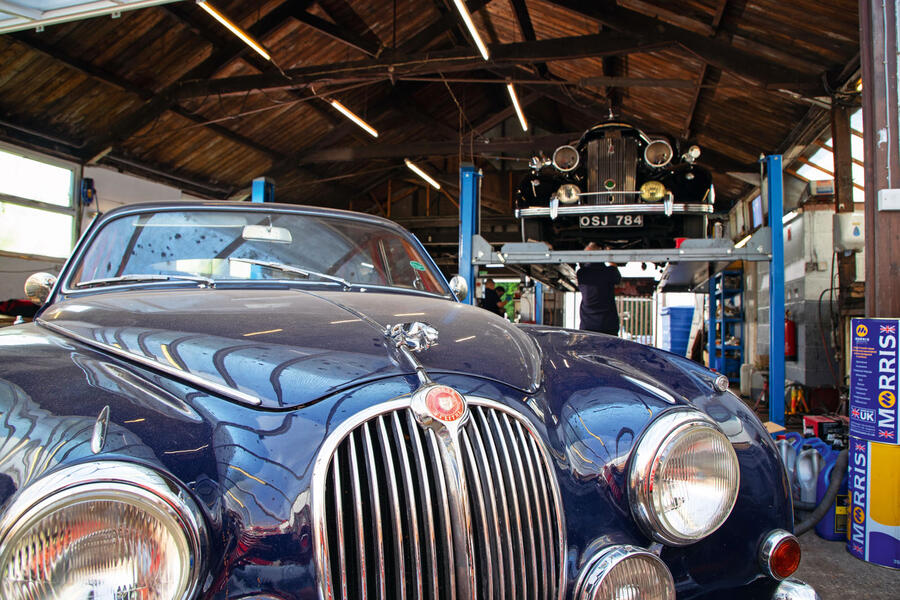 Go to a high-end car show…
If a blend of classics, supercars and a royal palace is your bag, put the Concours of Elegance at Hampton Court Palace from 4-6 September on your list. Waltz around Henry VIII's former south-west London home admiring some of the world's rarest cars from the likes of Bugatti, Ferrari and Rolls-Royce. Do the maths and there's nearly £1 billion worth of cars on display over the three days. There are plenty of other high-end car shows through the summer months. Search the internet for the best near you.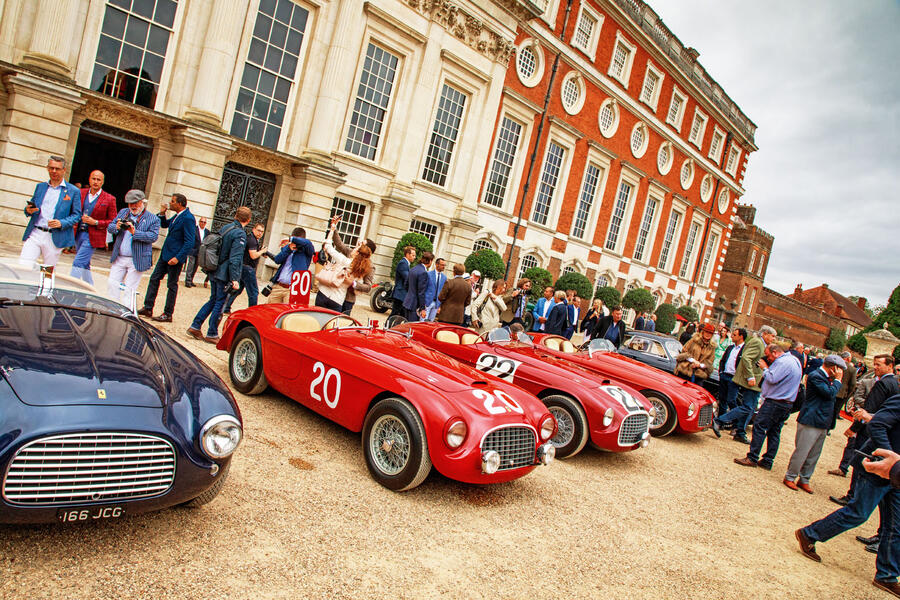 … Or your local classic car show
No interest in unobtainable multimillion-pound garage queens? Forget the big classic car shows and pop down to your local gathering – probably found on the same field as the Sunday car boot is held. You'll be amazed by the variety of metal, and the owners often have a story.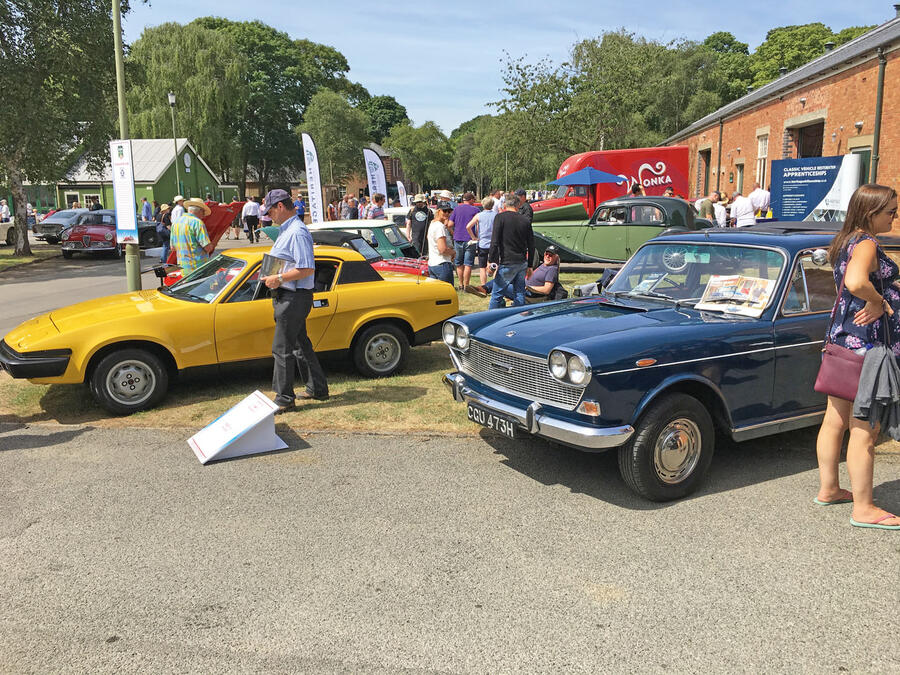 Visit a WRC Event
Everyone has their favourite rallying era, but objectively the latest WRC cars are the fastest yet. They're also the most spectacular. New regs in 2022 could usher in electrification, so get stageside this year (why not Wales, it's on the doorstep?) for an earful of anti-lag and a face full of gravel. You won't regret it.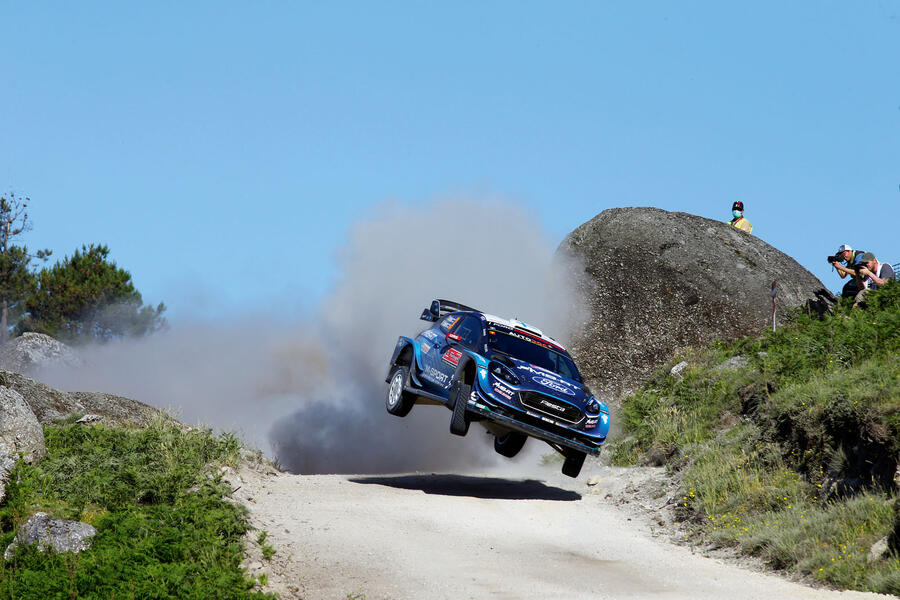 Buy a Bangle-era BMW
'Controversial' barely describes BMW's latest styling direction. But will they age gracefully like the Chris Bangle-era cars? Widely panned at launch, many of his designs – the original Z4, the 2003 6 Series, even the E92 3 Series Coupé – are now highly regarded by many.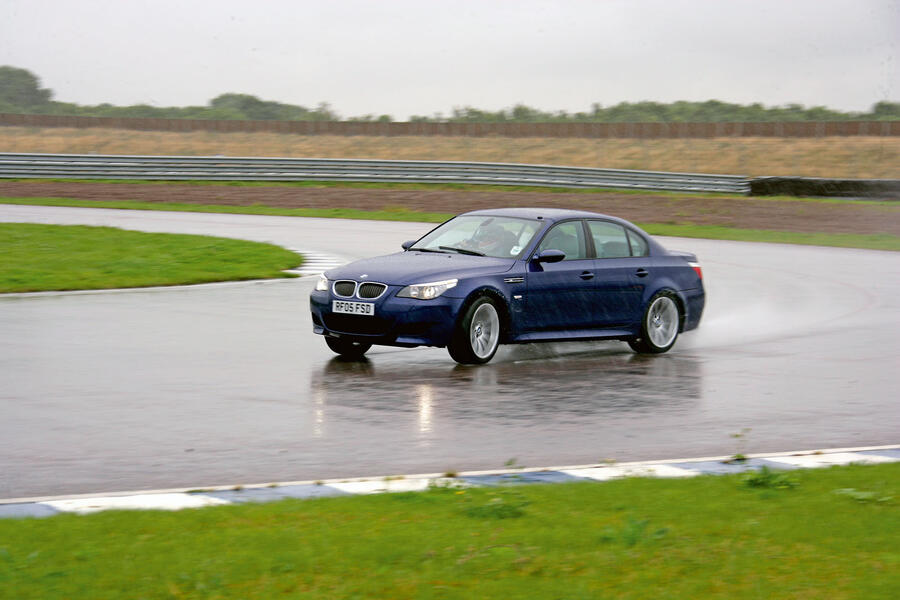 Book a Channel Tunnel ticket
Drive out of the Channel Tunnel in Calais and you could theoretically not stop until Russia's Pacific Coast. That's extreme, but France, Spain, Italy and so many more great holiday destinations are just a road trip away. Give it a go this summer: you'll enjoy the journey as much as the destination.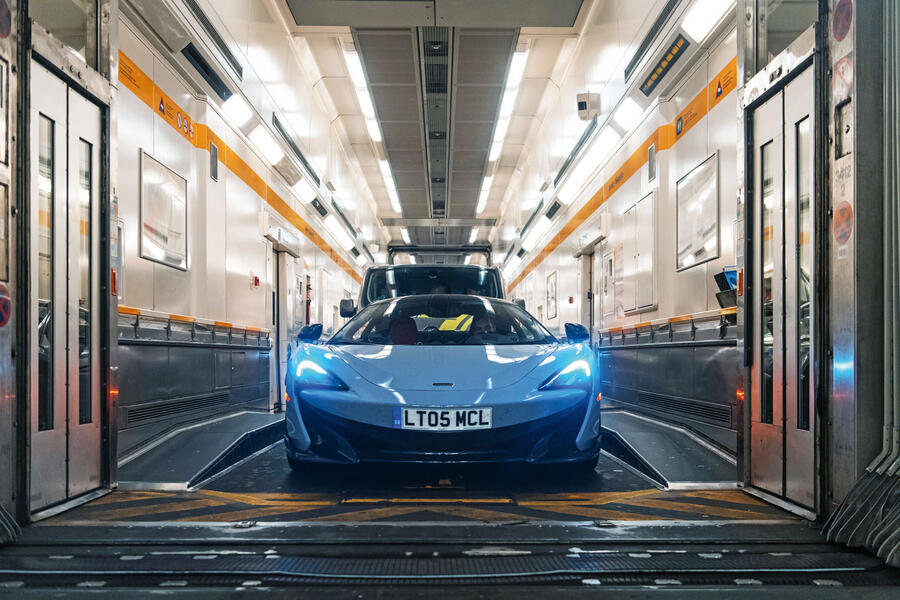 Shop abroad for a car
The great thing about buying a car abroad is that you have to go there to look at it, which is a wonderfully sellable proposition to your other half. Not only that, but you also get to meet interesting people and their vehicles. Car enthusiasts are pretty much the same the world over, even if there is a language barrier. You will also have access to something you may not have seen before in the UK. If you can organise collection and drive it back yourself, it's a wonderful road trip you'll remember for the rest of your life.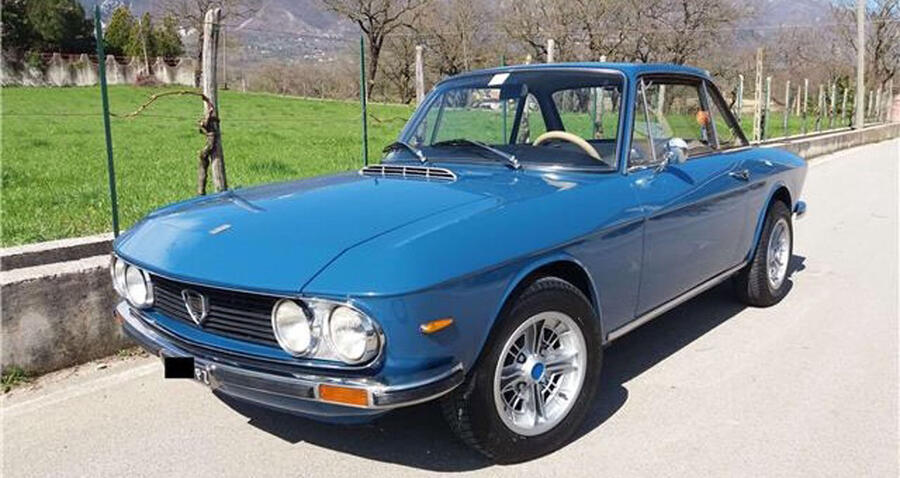 Take in a short oval race meeting
Little can match short oval racing for visceral thrill, whether it's high-powered stock cars sliding or brutal banger racing. Sadly, external pressures – the need for land, noise complaints and more – have led to a string of ovals closing in recent years. Go and support the remaining tracks while you still can.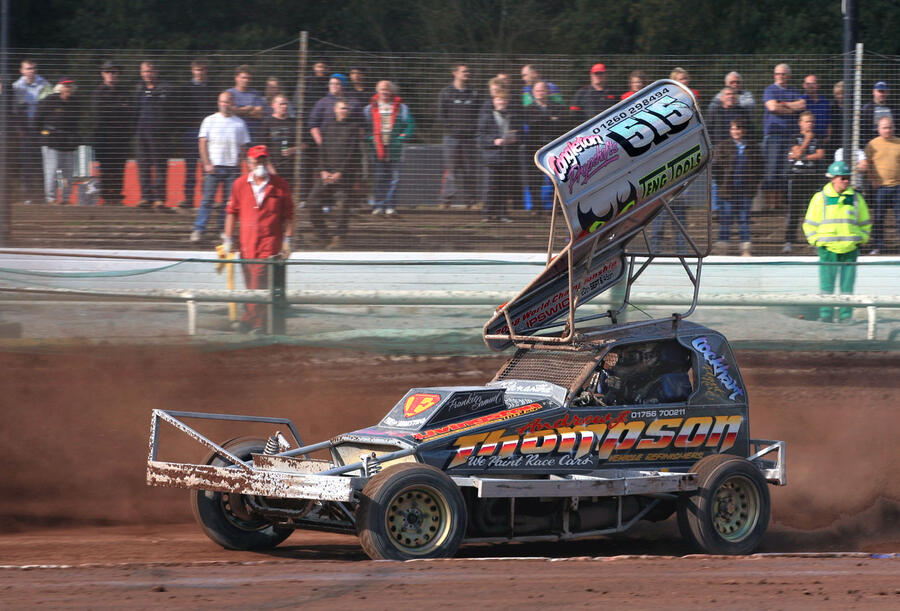 Visit the ZeitHaus (and enjoy some currywurst)
The ZeitHaus design museum is at the heart of Volkswagen's Autostadt 'theme park' – but you'll find more than the firm's machines inside. It's a lovingly curated collection of historic, significant, unusual and interesting cars from more than 65 brands, all in immaculate condition. It's worth a road trip to Wolfsburg. And while you're there, why not stop in one of the Autostadt restaurants and enjoy some authentic Volkswagen currywurst? Note: a vegan version is available.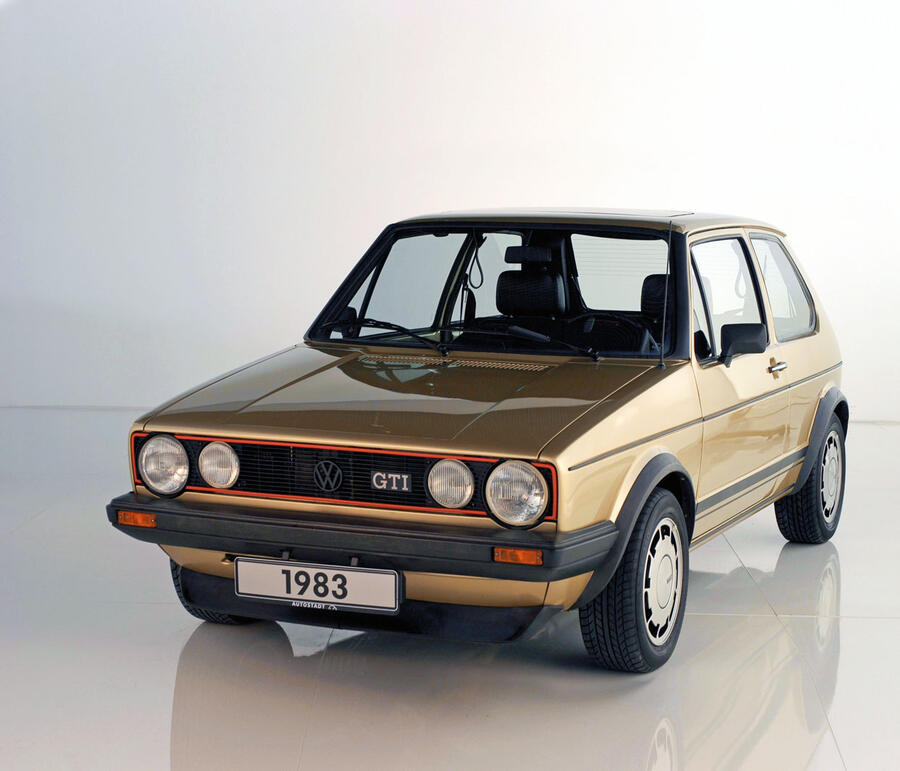 Set your alarm for an early drive
Don't let congestion and tailbacks spoil a weekend B-road blast. Set an extra-early wake-up call and you can get a head start on the traffic while everyone else is still in bed. With a bit of forward planning, you'll make it to your favourite driving road just as the sun is beginning to rise. Leaving the house in the cold and dark will be worth the effort when it's just you, your car and a clear stretch of Tarmac.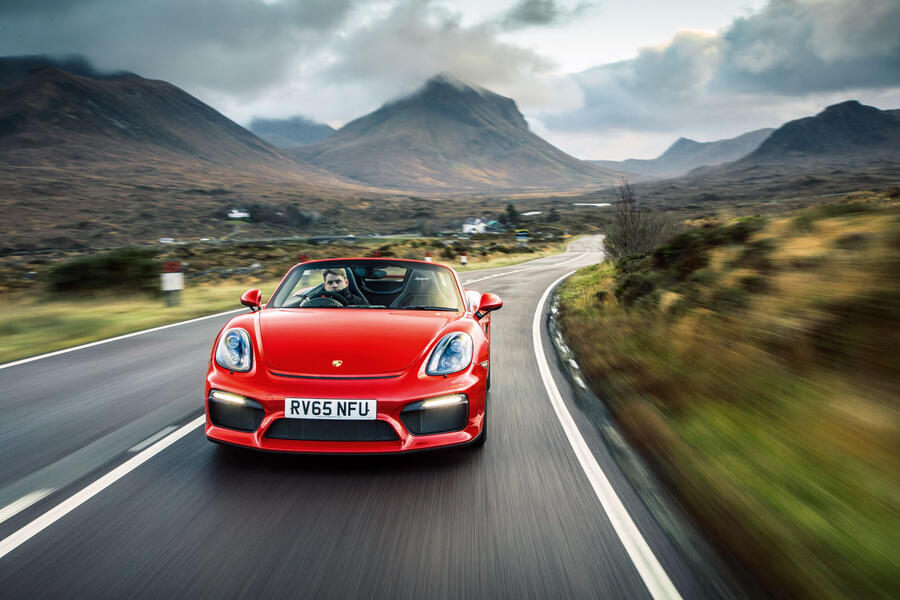 Upgrade your racing sim
Racing simulators are constantly improving, but play with an Xbox or PS4 controller and you're only halfway there. Invest in a steering wheel and pedals for a more true-to-life experience – and one that's cheaper than a real track day.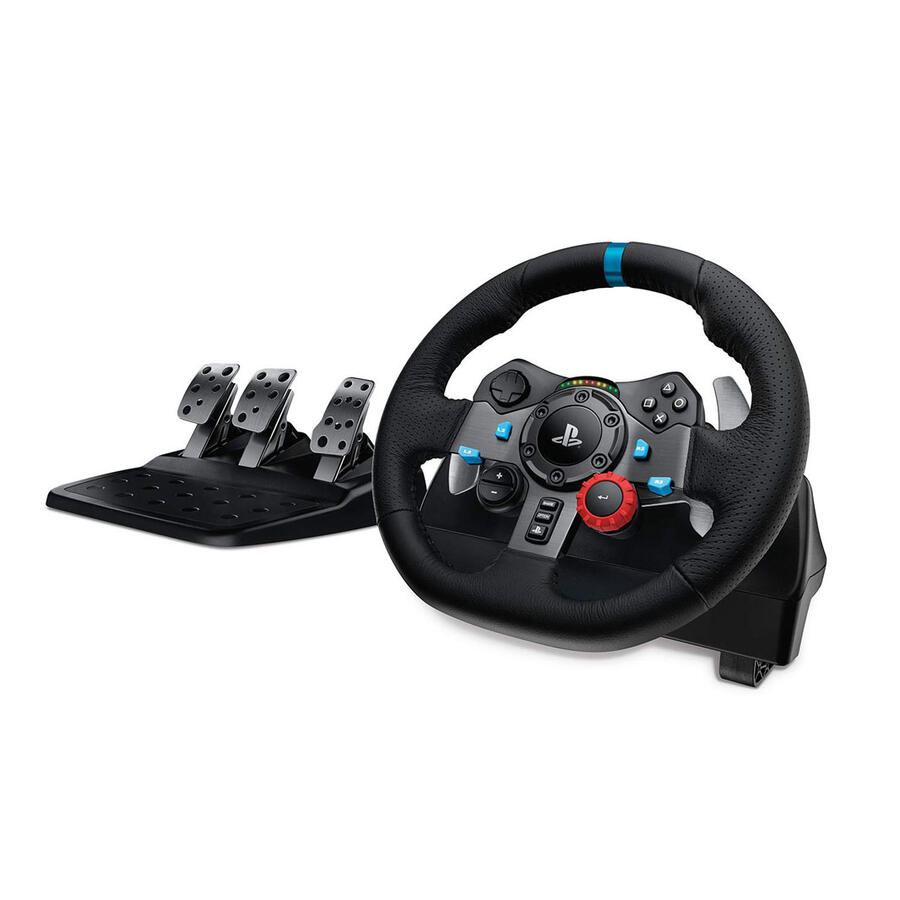 Get a drive-thru at Mollie's Diner
The classic American diner comes to Oxfordshire in the form of Mollie's Diner, Motel and Drive-Thru. It's created by the Soho House Group, so expect it to become a destination for the in-crowd. With affordable rooms and proper American-inspired food, you could do worse than stop in on your next road trip.
Grab a Mk1 MX-5 while they're still a bargain
We've all heard tales of people who turned down the offer of a DB5 for a monkey or a 250 GTO as a swap for a packet of crisps, and now those cars are going through the auction houses for more than a small nation's GDP. So we feel we ought to warn you that this year might be your last chance to get your hands on the most charismatic version of Mazda's iconic roadster. You can still pick up a good one for less than £2000, but those prices can only go one way, and you'll soon be staring down the barrel of a £5k gun. Buy! Buy! Buy!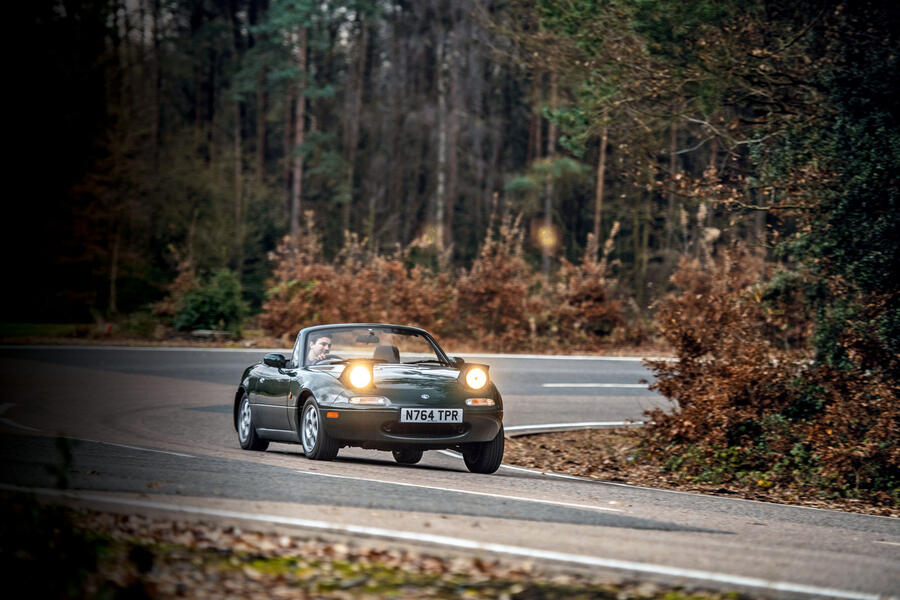 Rent a Morgan for a weekend
You can go full-fat and head straight to the factory at Pickersleigh Lane, or you can scout out one of many independents offering such services, but if you love cars, you should find a way to experience a Morgan in some shape or form. Whether it's a 3 Wheeler or a Plus 8, and whether you view the shortcomings as compromises or character, there really is nothing that comes close for making the hairs on your neck stand on end.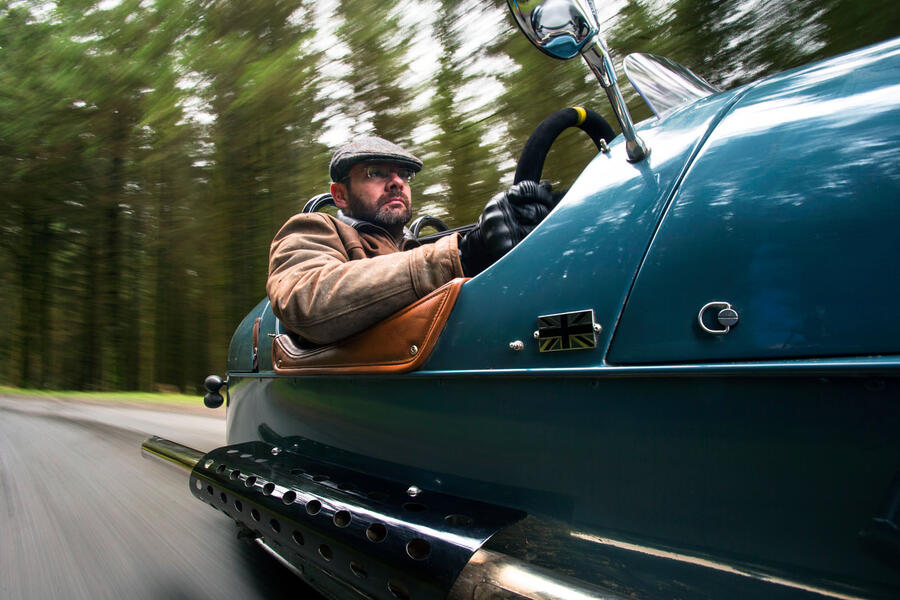 Enter a road-car based AutoSolo
Motorsport has never been so simple – or so cheap. Contestants can only use forward gears (so not as confusing as an autotest), and must compete on a sealed surface (no paint-damaging gravel) in an area no bigger than 200m by 200m (Mensa-level brains aren't necessary). Participants must drive their car to and from the event. Entry is from £20 and any car is acceptable (but MX-5s and small hatches abound). It's a test of skill as well as speed.
Collect fuel station loyalty points
You're going there anyway, so why not join the local fuel station's reward scheme and see what you can save? Schemes like Shell's Go+ and BPme Rewards offer things like discounts on coffee when you're in store, or you can save points up to redeem them on Amazon giftcards, while Tesco's Clubcard and Sainsbury's Nectar can help you save money on your shopping. And we're not even on commission for this plug…
Buy something multi-cylinder
The sad fact is that engines are getting smaller. Fewer cylinders, less character, more ordinariness. Future generations will be incredulous that we made V6s, V8s, V10s and V12s and all that interesting stuff. Even a straight six will be a rarity.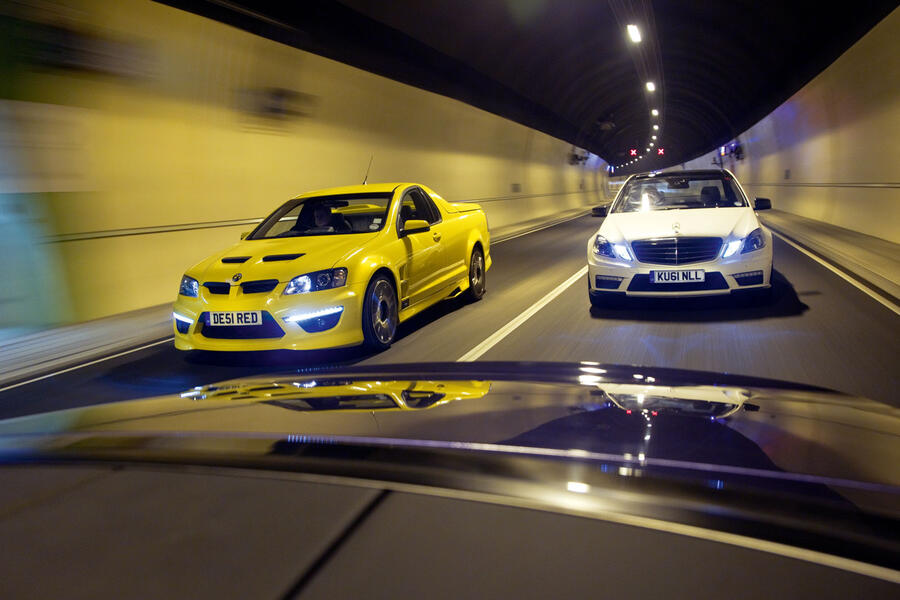 Buy now while stocks last and prices are low. Buy one for future generations to listen to and for you to enjoy. Jaguar, BMW, Mercedes, Audi, Subaru, Mazda… there's a configuration with your name on it.
Magazines will continue to thrive – so subscribe to Autocar
As we spend more and more time looking at screens, magazines feel more special than ever. Whether you're a first time, occasional, irregular or long-term reader, thanks for your support – and if you're not subscribing already, we'd love for you to join our Subscriber Extra club.
READ MORE
New Cars 2020: What's coming this year and when?
New electric cars 2020: What's coming and when?
Volkswagen to launch 34 new models in 2020
Source: Car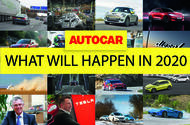 What will happen in 2020
As part of our guide to the perfect motoring year, here are our predictions for what to expect from the automotive world in the next twelve months
We've kicked off January with a list of what to watch out for in 2020 with our comprehensive guide to exactly what new cars are due to hit showrooms over the next twelve months. 
But what about the things we don't know? The following might not be set in stone, but Autocar's writers have predicted what you can expect from the automotive industry in 2020.
Defender will be epic off road and good on it, too
It has got to be really, hasn't it? Land Rover seems to have avoided any damaging backlash over the design of the car that was always going to be easier to get wrong than get right given the stakes (for what it's worth, we're firmly in the 'they've got it right' camp). But it would be nothing compared with what would come its way if the Defender wasn't the roughest, toughest off-roader in the world, capable of ploughing forward even when the terrain becomes seemingly impassable.
So while much has been made of its design, less has been made of the tech. Or rather, the tech story has got lost in the debate on the Defender's looks. Maybe that's because Land Rover didn't want to face down another debate on why the Defender has switched from a separate ladder frame chassis to a monocoque body.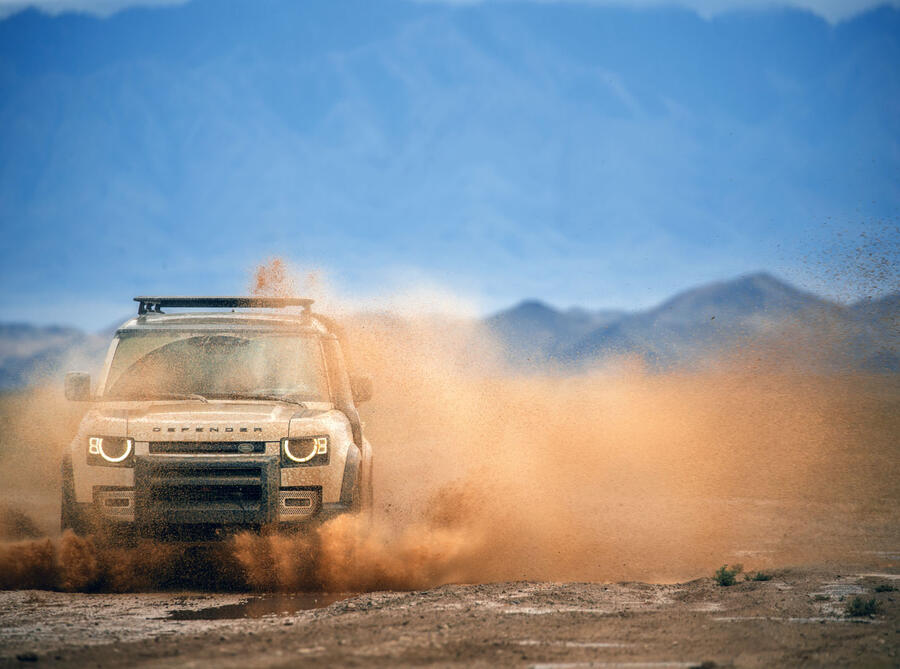 That switch was an obvious one when stacking up the Defender's business case, so the D7x platform underpinning the car is closely related to JLR's other aluminium architecture. This should make the new Defender unrecognisable from the old one to drive on the road, which is essential in widening its appeal, and Land Rover says its suite of off-road hardware and software is the toughest and most advanced it has yet produced.
So strong is the new Defender, it allegedly broke some of equipment designed to test its durability.
EVs will spark a saloon revival
We're not saying the SUV trend is over just yet, but we reckon you'll see more and more saloons on the road as EVs begin to take hold. Lighter, more aerodynamic and perfectly suited to the smoothness of an EV powertrain, the saloon car could be on for a comeback. New Jaguar XJ, Tesla Model 3, BMW i4… The list goes on.
Used EV prices will rise and rise
New car sales suffered last year but the interest in used cars remained fairly buoyant. Narrow that down to the burgeoning electric vehicle sector and it seems that demand skyrocketed, with the prices of used EVs rising rapidly as a result: the ever-popular and usefully affordable Renault Zoe saw prices for some models rise by an average of 18% year on year, with earlier versions of the Nissan Leaf not far behind. We predict pretty much the same this year, as buyers are tempted by the prospect of jumping onto the EV bandwagon for much less than the cost of buying one of the many prohibitively more expensive new models.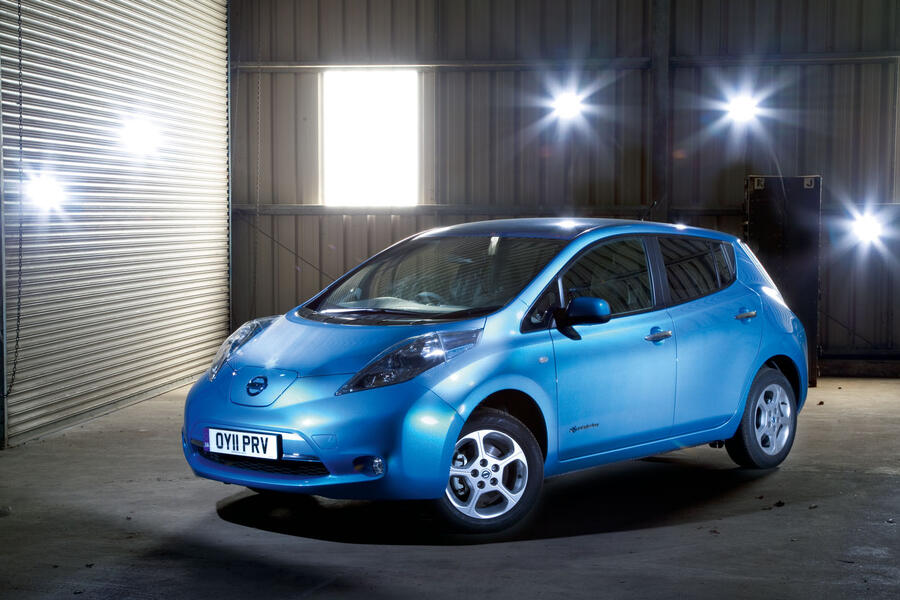 EVs will remain a tiny proportion of sales
If you think 2020 will be the year the roads turn silent with electric cars buzzing around everywhere, think again. It's true there are lots of new electric cars coming, from more brands at more affordable prices, with greater ranges to finally draw some mainstream appeal, but the choice of cars that fit this description still won't run much into double figures.
For every new Volkswagen ID or Vauxhall Corsa-e, there's a new VW Golf or a standard Vauxhall Corsa, the likes of which will continue to dominate best-seller charts. Remember, while the electric car is in its infancy, the internal combustion engined car is a rather sophisticated and developed product itself, and it continues to get better all the time.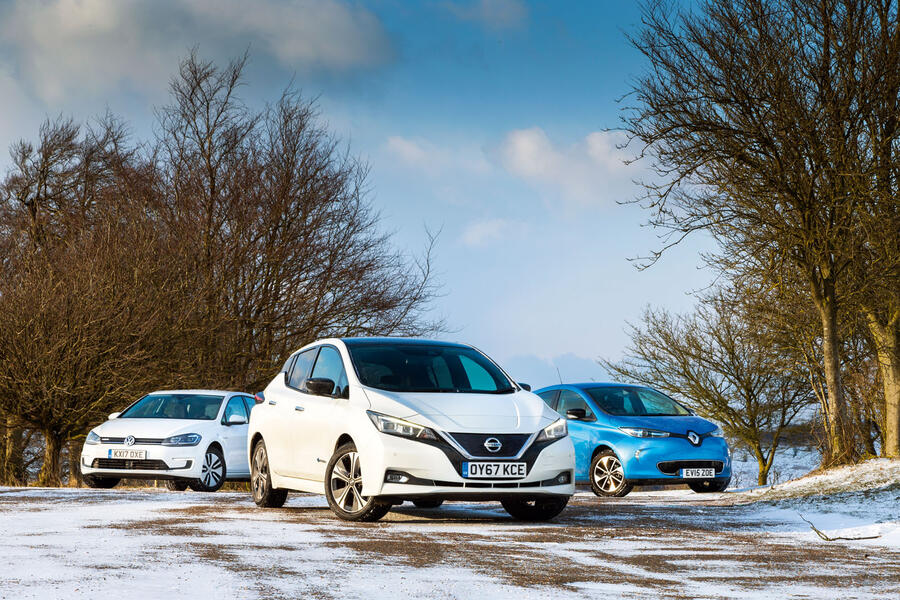 To the end of last November, EVs had just a 1.5% market share. Getting that above 5% is a realistic, perhaps pessimistic target for this year, given the strength of the newcomers and increased supply of models such as the Kia e-Niro.
It's best to think of 2020 as the most significant year yet for the transition towards EVs. The real question is whether the infrastructure will develop as quickly to support them.
The VW ID 3 will become Europe's best-selling EV
We're being bold here. The Nissan Leaf was the best-selling electric car in Europe last year, with around 39,000 sales, just ahead of the Renault Zoe. It will be quite the challenge for the ID 3 to get close to that, but we reckon it could be outselling its rivals by year's end.
It's a question of scale: Volkswagen has big ambitions for the first electric car built on its crucial MEB platform. The plan is to ramp up production quickly, and it's all backed up by a massive marketing campaign.
The firm has already said this car is its Beetle or Golf for the electric age, and it's the flagship of the huge investment in and commitment to electrification made across the whole Volkswagen Group. Volkswagen can't really afford for the ID 3 not to be a success.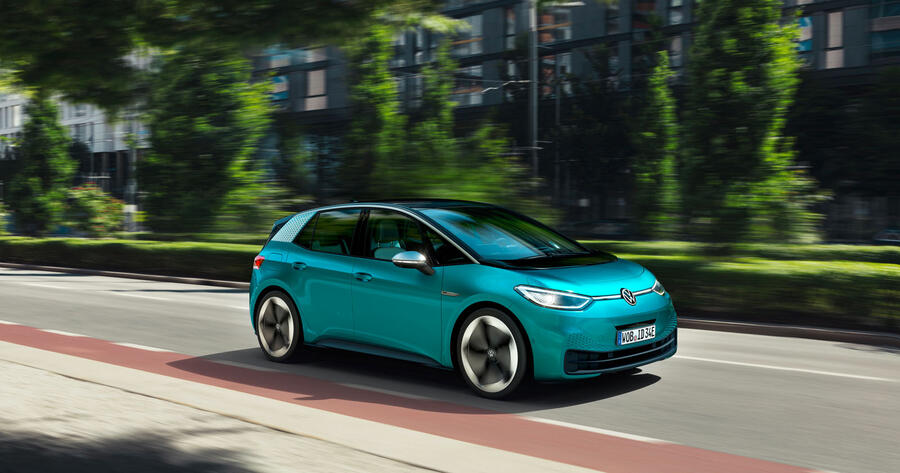 A review into the use of smart motorways
"We know people are dying on smart motorways." So said transport secretary Grant Shapps back in October when announcing a review into the controversial roll-out of the hard shoulder-less format. Rarely is a politician so candid about the failings of a system currently being implemented, which tells you all you need to know about the dangers motorists are facing on a daily basis.
Perhaps the most baffling recent revelation is that less than a fifth of the smart motorway network is fitted with Stopped Vehicle Detection technology to locate a stationary car in a live traffic lane. Even when the red 'X' is illuminated, it's all too easy for the inattentive not to notice. Our only hope is that the review reveals that major changes are needed to the format – changes that are implemented rapidly in 2020 – before deaths on these roads spike even further.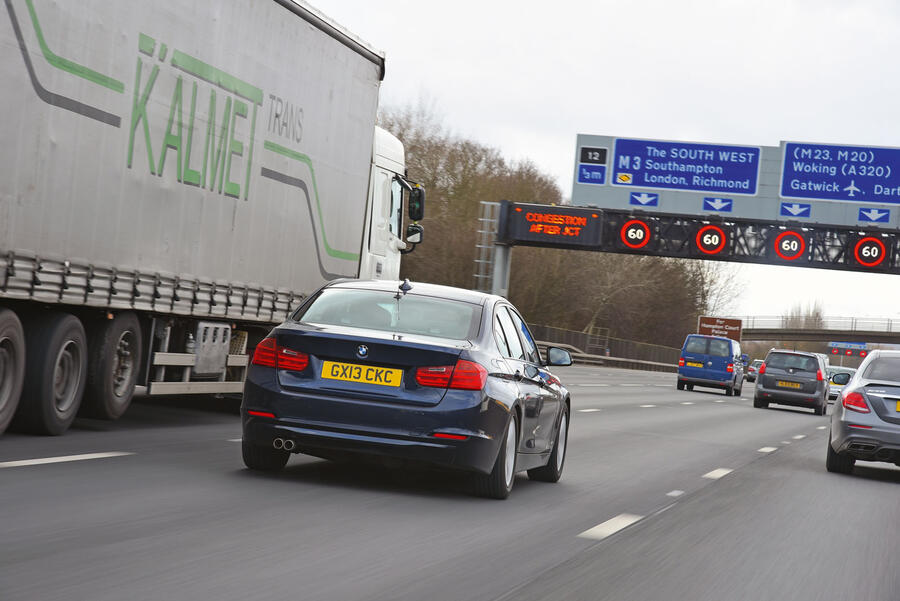 Elon Musk will escalate his war of words with Porsche and Ford
Whether sending a modified Model S to try to eclipse a Porsche Nürburgring record or staging a tug-of-war between a Ford F-150 and a Cybertruck, Tesla boss Elon Musk hasn't been afraid to poke at rivals. As they try to muscle in on Tesla's patch, expect the needling to escalate. Grab some popcorn, sit back and enjoy…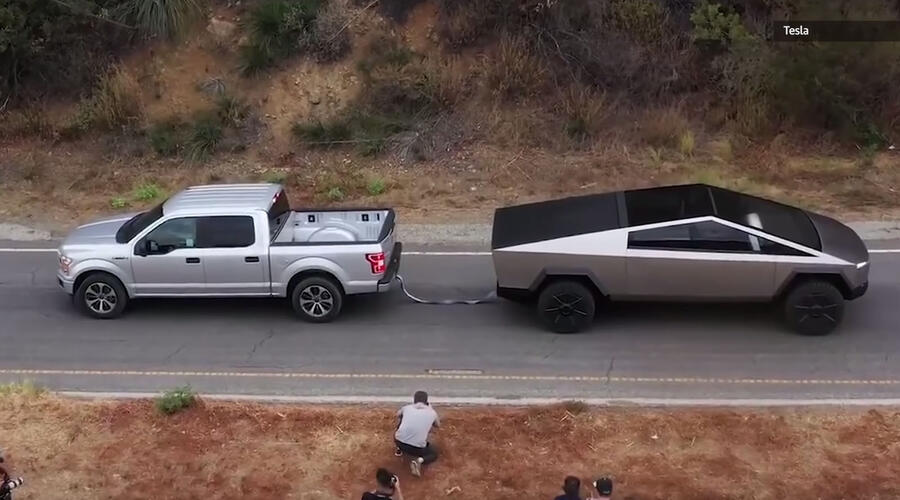 An affordable sports EV
If battery-powered supercars had their moment last year, hopefully this year's motor shows will be filled with more attainable sporty EVs. A two-seat, rear-driven electric roadster with 200 miles of range and a sub-£50k asking price could be a winner, and there are plenty of contenders for who will be first out of the gate. Nissan is open to electrifying a successor to its 370Z, while Mazda has hinted at doing the same for the MX-5. Maybe Toyota could call on BMW again to resurrect the MR2, using an i3s powertrain. Just a thought…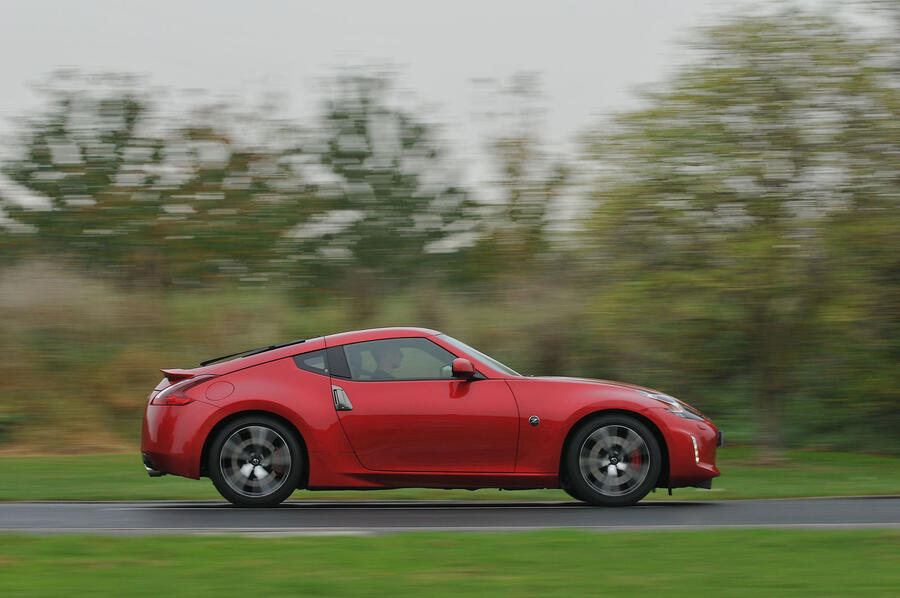 Using real leather in car interiors will become akin to wearing fur
Here's a theory to get the brain cells bubbling: what if in-car leather trim became as toxic a symbol of don't-give-a-damn, animal-hating indulgence to wider society as wearing fur already is?
If you're old enough, you'll recall how wearing a fur went from an accepted expression of sophistication and opulence to a cruel and wholly unacceptable accessory in a very short period of time back in the 1980s.
Why, then, have so few people so far been moved by the use of vast swathes of cow skin bedecking their car interiors?
Attitudes have started to change (thank you, Land Rover, with its Kvadrat fabric options, which kick-started the movement) and we believe momentum will gather as car makers, especially premium ones, increasingly move to develop their brands and products to fit in with a world view that is increasingly socially aware and environmentally led.
The rise of the electric hot hatch
The Mini Electric looks primed to force the rest of the industry to inject a bit more fun into its compact electric cars. It will add instant torque to the well-established Mini handling formula, quickly making it one of the more entertaining EVs at the affordable end of the price spectrum. The ID 3, Volkswagen's first ground-up electric car, will be even more influential, with its rear-driven powertrain that promises greater driver engagement – and other car makers' response to this pair could spark a new performance race.
The reaction we're hoping for? Add more power. A good starting point would be 250bhp, with plenty of scope to go higher and compete with the current crop of petrol-powered hyper-hatches. Even if it came at the expense of range, being able to demolish performance cars at traffic lights would more than make up for it.
Right now, no electric hatchback has a true performance version, but the major players all have prior form. Peugeot has GTI, Vauxhall has VXR, Hyundai has its N division. Volkswagen adding a second driven axle to create the ID 3 R seems like an inevitability, too.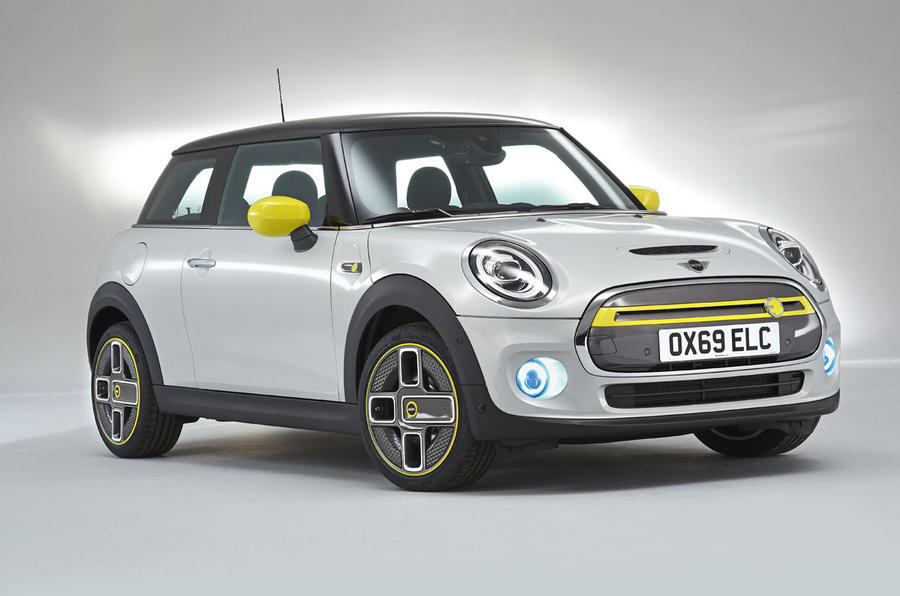 Carlos Tavares will work his magic on Alfa
If proof were needed that PSA Group boss Carlos Tavares can work miracles (along with imposing harsh cost-cutting measures), one only needs to look at Vauxhall. Just six months after the GM-owned brand was acquired by PSA, Vauxhall made a profit for the first time in two decades. There are high hopes, then, for PSA's freshly minted deal with Fiat Chrysler Automobiles. The merger of the two manufacturers will create the fourth-largest car company in the world.
The new entity will be led by Tavares, and his ability to save flailing brands could be exactly what FCA's European-focused brands need. Maserati has long intended – but failed – to be an Italian equivalent to the very profitable Porsche. It is currently undergoing a €5 billion (£4.3bn) electrification programme and will launch a new sports car with both electric and combustion engines this year. Meanwhile, Alfa Romeo, despite its loved badge and positive reactions to the Stelvio and Giulia, has been in the doldrums, unable to maximise on its brand appeal or compete with its German rivals.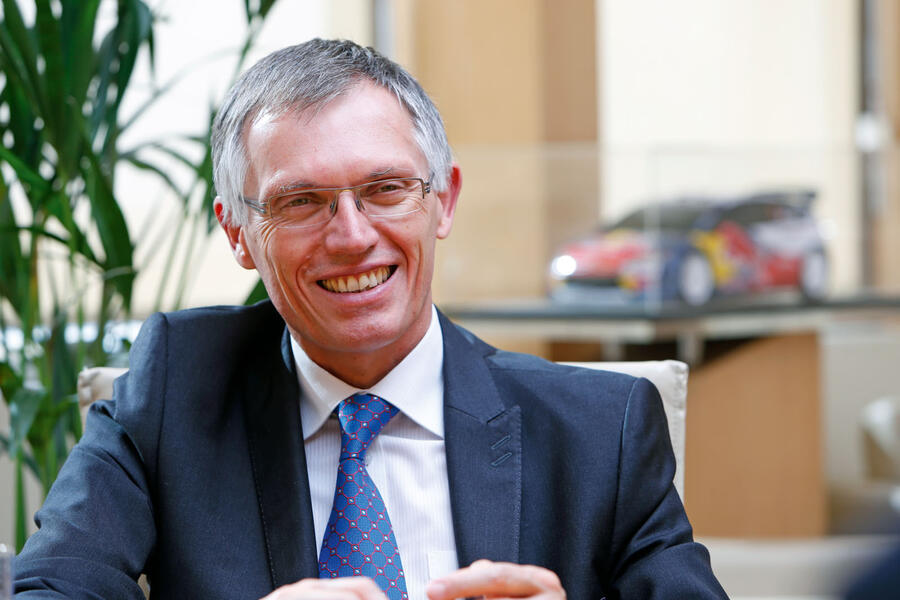 PSA has described both Maserati and Alfa Romeo as having "substantial development potential", which leaves us feeling optimistic that Tavares can work his magic.
European car brands aside (and not forgetting Fiat, which desperately needs to pull some tricks out the bag too), the major strength of this merger is in SUVs and vans – the two most profitable segments right now. The union will also give PSA a massive leg-up in the US, where it has, as yet, failed to capitalise on the world's second-biggest car market.
A Chinese car firm will reach Europe (maybe)
For all the announcements from Chinese car firms about launching into Europe, we've yet to see these grand plans come to fruition. That's due to change in 2020: brands including Aiways, BAIC, Byton and Lynk&Co have all said they will launch here this year. Watch this space.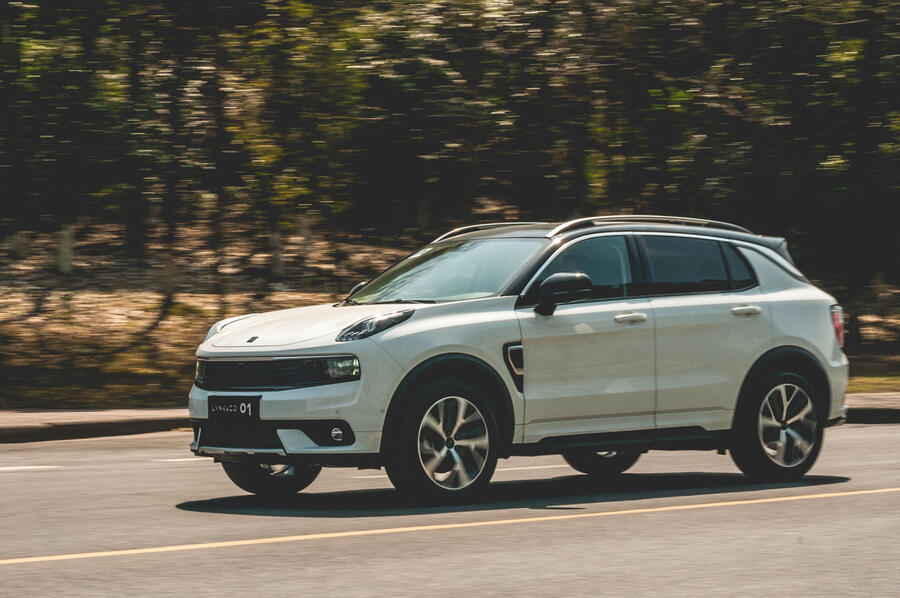 Reflecting on whether we've reached 'peak car'
There was a time when you'd struggle to sum up the launch of a new generation of car without describing it as being 'better in every way'. That's what five years and a few billion spent on R&D tended to achieve. These days? Not so much. Thanks largely to ever-tightening safety and emissions regulations, we've largely said goodbye to everything from steering feel and performance-optimised gearshifts to high-revving V10s. For the enthusiast, it's possible that progress is – temporarily, we hope – coming at a price.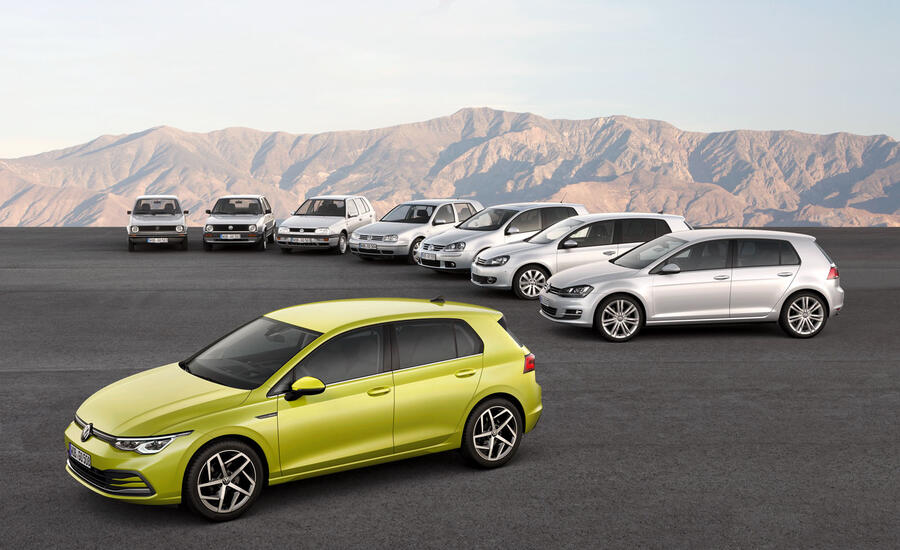 Roads will keep getting busier
Traffic is getting worse. Whether it's in towns, on motorways or on trunk roads, we're all spending more time going nowhere. There are three million more vehicles now than in 2014, as the total gets ever closer to 40 million. And you've all noticed the extra roads built to support them, right? Erm…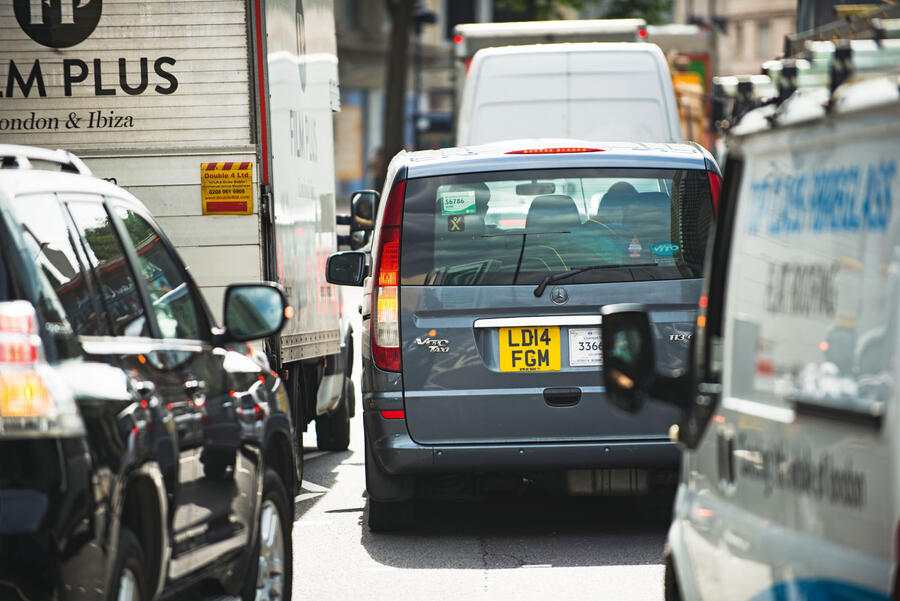 Aston Martin DBX will be a huge success
Let's make no bones about it: Aston Martin is struggling. Slipping share values and cooler than expected demand for its cars meant 2019 was almost a year to forget. Almost, but not quite, because it also gave us a first glimpse of its long-awaited DBX SUV, the car that will start to reverse the company's decline.
Why? Well, the obvious point is that it's an SUV, and a premium one at that. Despite ever-louder calls for reduced emissions and greater social responsibility, the inexorable rise of the off-roader shows no signs of slowing. Then there's the way the DBX looks, which is really rather good, both inside and out.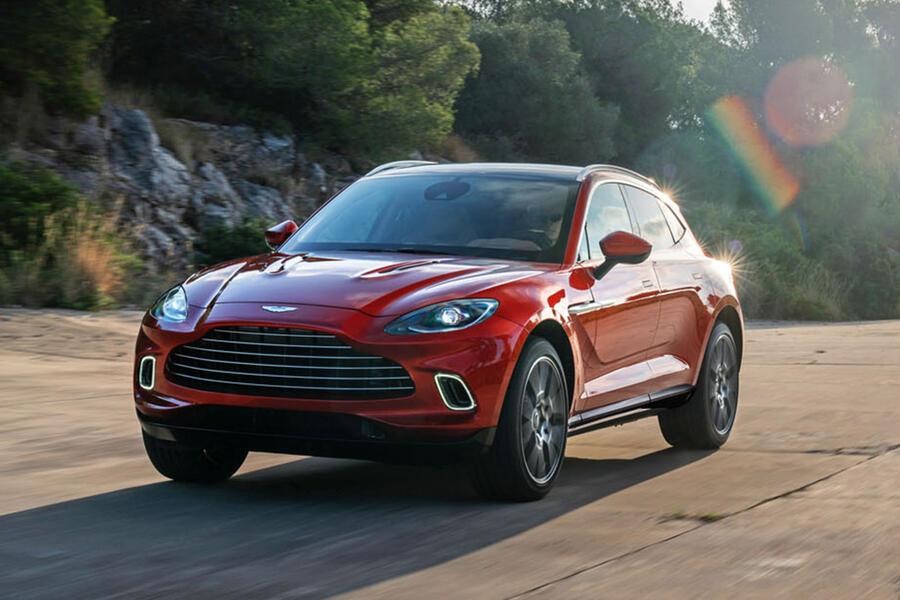 Yet perhaps most controversially the DBX will flourish because it'll be a blast to drive: there's that glorious AMG engine, decent visibility that allows you to easily place the car's extremities, four-wheel drive and a Matt Becker-honed chassis. It'll also be the fastest Aston point to point on give-and-take roads. Crucially, its practicality and comfort will allow you to use it all day every day, not just high days and holidays.
No, SUVs are not the answer, but the talented and handsome DBX will still out-sell all of Aston's other models combined, and the revenue generated will be poured into the cars we really, really want.
Ford's Mustang Mach-E will be a very good EV – but Mustang fans will still grumble
The Ford Mustang Mach-E's name has caused a bit of a stir: fans of the Mustang muscle car have started petitions in a bid to get the firm to change it.
They may be disappointed by the Mach-E, but we reckon those seeking a good electric SUV won't be: early indications suggest it's likely to be a credible contender in its class. We're also intrigued by the prospect of the GT version, which promises to bring a genuine performance edge. It won't appease a minority of Mustang fans, but it should show Ford can do electric right.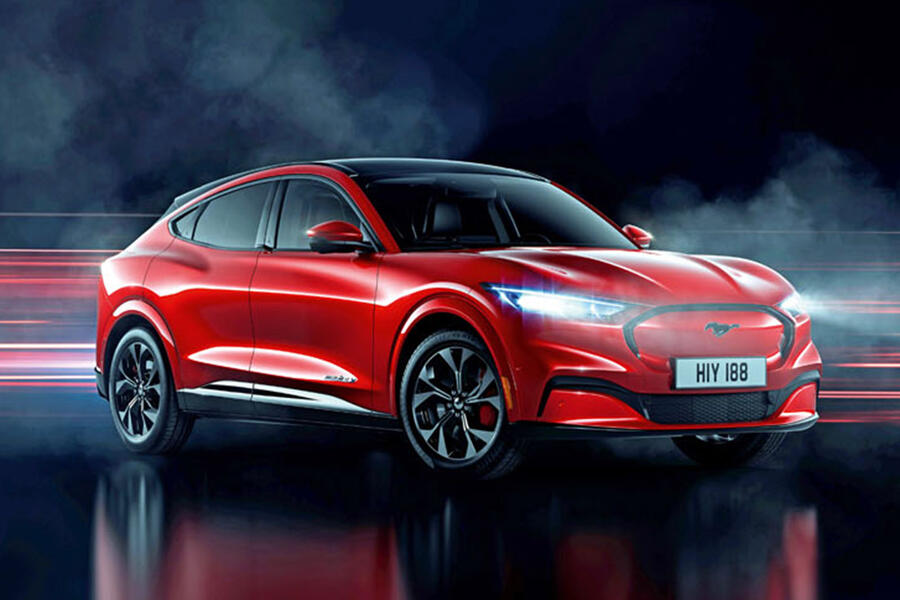 CO2-neutral production will turn sustainability into a buzzword
Car companies with the most advanced EV programmes have already realised that having a cutting-edge zero-emission car isn't enough. The climate crisis is impacting on every level so, in response, car makers are announcing everything from CO2-neutral manufacturing processes, massive emissions offsetting programmes and – in the case of Bentley – some bee hives at the factory. Deep-rooted change or symbolic gestures, the direction of travel is clear.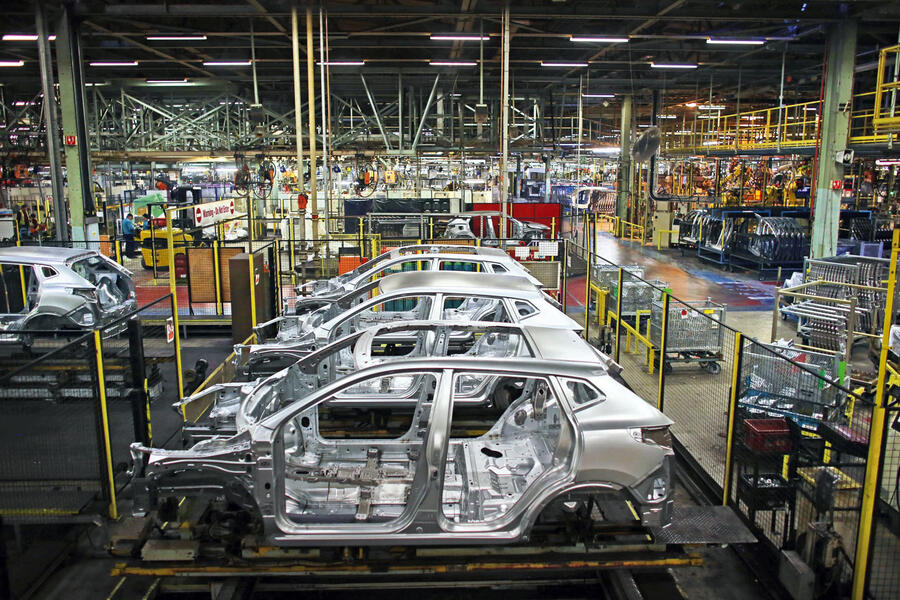 City cars will continue their slow death…
"If Europe is pursuing this legal target, there is no single business case for cars the size of the Up," says VW's marketing chief Jürgen Stackmann on the future of cheap-to-run, cheap-to-insure city cars.
The target to which he refers is the EU's plan to cut CO2 from car makers to an average of 95g/km by this year, then by a further 15% by 2025 and 37.5% by 2030. A €95 fine will be incurred for each g/km of CO2 for each car sold over that limit.
So the only way to comply is to electrify the car, which is fine for bigger, heavier models as the increased cost is easier to absorb into the list price or the monthly PCP payment. But there's no such chance with a car that has been designed to be as affordable and accessible as possible. The result, then, is a system that favours two-tonne plug-in hybrid SUVs over small, light city cars. As Stackmann says, there's no business case for car makers to develop truly affordable new small cars, which, with CO2 emissions typically around 100g/km and no non-electrified way of them going any lower, are sold on paper-thin margins anyway. Worst of all, legislators have yet to cotton on to this error.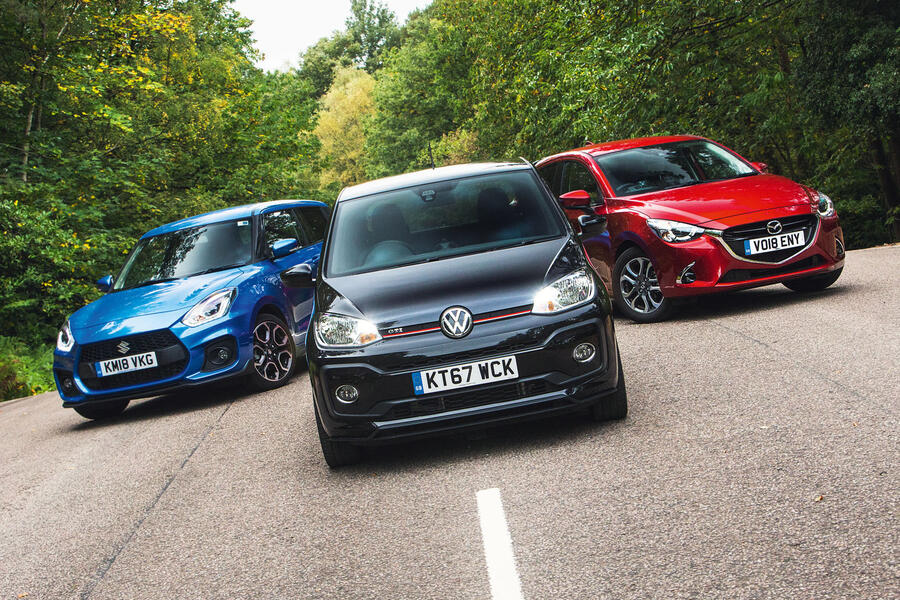 … So buy a city car
Why wouldn't you buy a city car? With their low weight, skinny tyres, manual gearboxes and eager naturally aspirated motors, they feature the key ingredients for fun. Factor in low prices and low running costs and you've got a car that speaks to head and heart. Saving the planet is merely a happy by-product.
Soak up every second of Bloodhound's journey
There's something mesmerising about listening to Andy Green, Bloodhound's driver extraordinaire, explaining how he caught a slide at 600mph like you or I would talk about our day at work. But, let's not forget, last year's exploits, which peaked at 628mph, were just warm-up runs prior to the team strapping a rocket to its vehicle and chasing 1000mph this year. It's a barely comprehensible adventure playing out before our eyes and, just maybe, it might even be enough to get Green's pulse racing.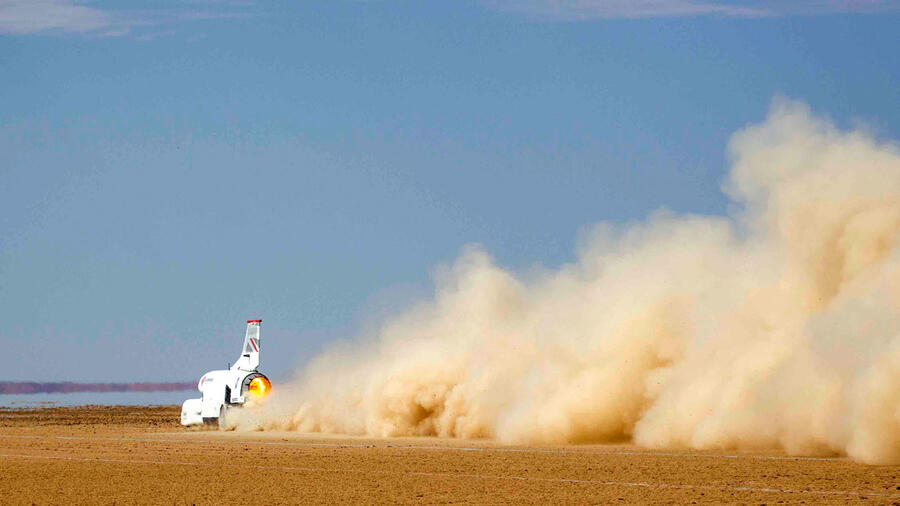 Diesel sales will plummet further
"Nobody's listening," says Peugeot boss Jean-Philippe Imparato whenever anyone tries to make the case for modern diesel engines. He's right: to the end of October, diesel sales in the UK had dropped almost 30% year on year to make up less than a quarter of the total cars sold. Just five years ago it was more than 50%.
The reasons why are known: VW's Dieselgate scandal has rolled into increased awareness of climate change and air quality, yet the distinction between old diesel and new hasn't been made clear.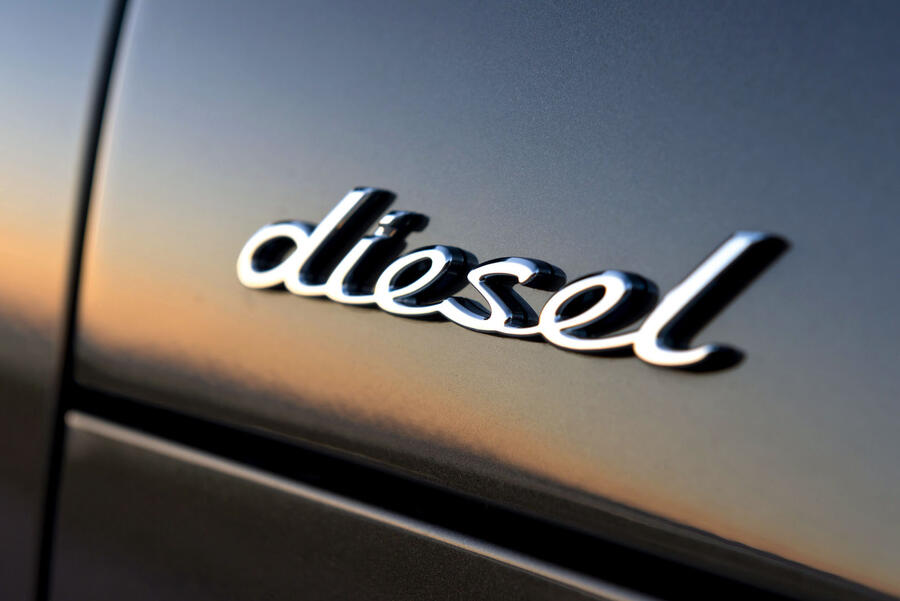 A modern diesel has to meet the latest Euro 6 standards so it emits not only less CO2 than a modern petrol engine but in many cases also less NOx and fewer particulates. So in cleaning up air quality, modern diesels are part of the solution, not the problem, and they're a world away from the dirty belchers on which legislators and mainstream media seem to be focusing when they're trying to turn us off the fuel.
As we keep saying, diesels make most sense of all for anyone doing big miles. But, as Imparato says, nobody seems to be listening.
Bristol's diesel car ban will fail
Bristol's ban on privately owned diesel cars seems certain to fail in its current form, for two reasons. First, the idea of making an example of latest-spec diesels seems more spiteful than sensible, given that the newest engines are as clean as petrol and produce less CO2, and voters don't appreciate spiteful law-makers. Second, the idea needs big government approval, which is unlikely to be forthcoming for fear that a variety of confusingly complex laws will grow up in our cities. We can see blanket charging or bans on old diesels, but this knee-jerk reaction to a word makes no sense at all.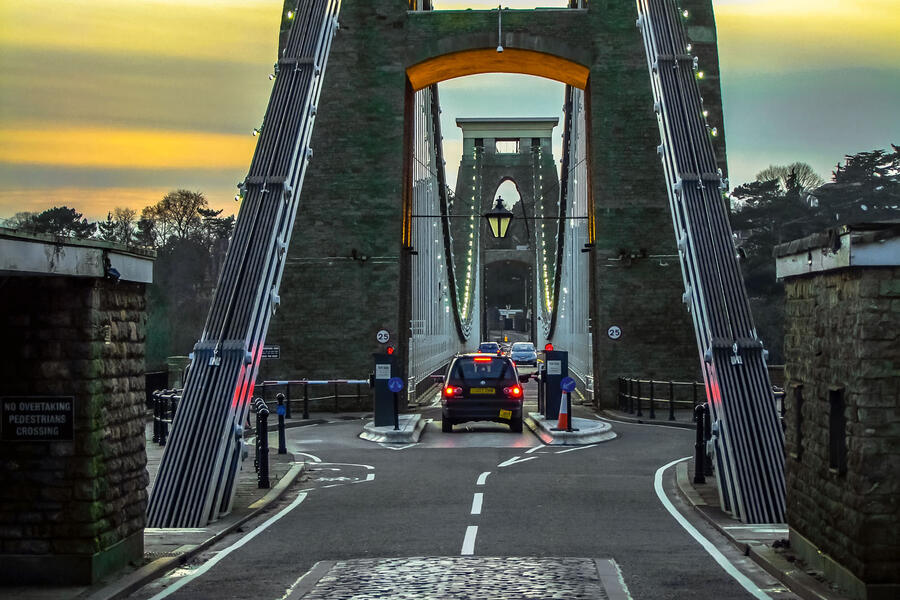 Detroit will showcase the future of motor shows
Motor shows have been struggling for years as car firms find new ways to showcase their models and plans. Detroit's solution is to move the event from January to June and turn it into a motoring festival: think Goodwood in Motown. If it works, expect others to try similar ideas.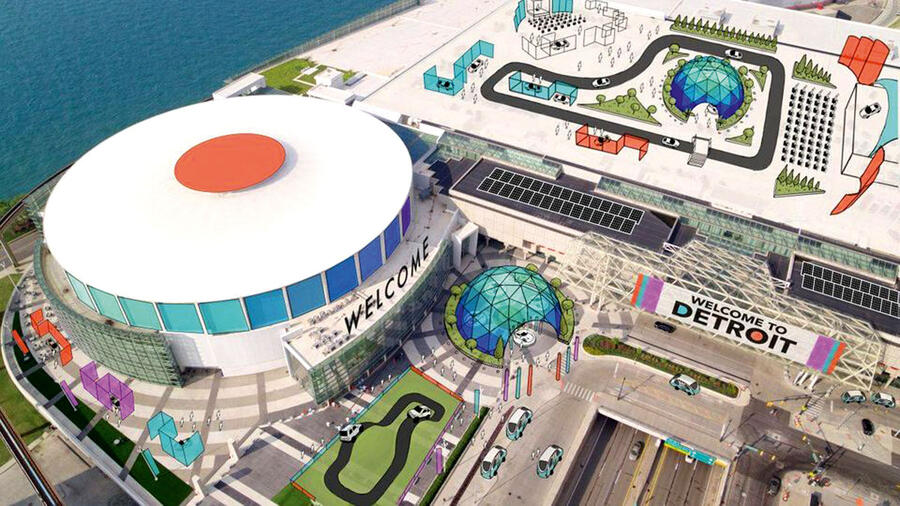 Ferrari reveals the F8 series will be the last pure internal combustion mid-engined V8 line
The clue is in the name: Tributo. When it comes to mid-engined V8 Fezzas powered by nothing more than petrol and oxygen, expect the F8 to represent the automotive equivalent of the opera singer with an appetite getting up to knock out her song. Yes, there will be an Aperta and a Pista, but when the F8's replacement is revealed, the V8 will be assisted by something electrical, just like the SF90 Stradale. So take some time to really savour this classic Ferrari recipe, because 2020 is likely to be the last time we're offered the opportunity to appreciate it.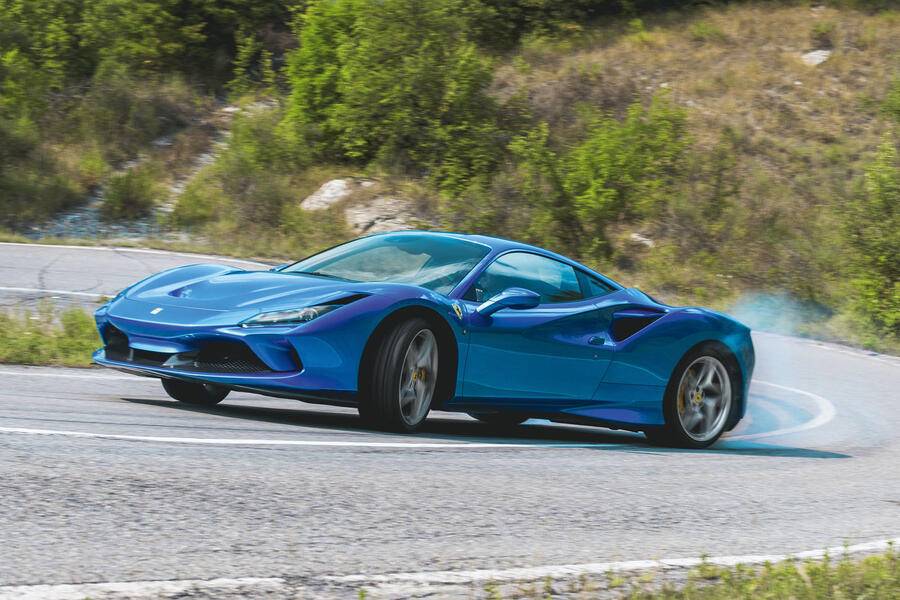 Motorsport round-up
Lewis Hamilton will break Schumacher's F1 win record
Eight wins. That's all Lewis Hamilton needs to surpass Michael Schumacher's tally of 91 Formula 1 grand prix victories – long thought an unreachable tally – and become the most successful driver in the history of the sport. Can he manage that in 2020? Form is on his side: Hamilton has won at least nine races every year since the current 1.6-litre turbo-hybrid rules came into force in 2014, benefiting from the dominance of his Mercedes-AMG team.
Ferrari and Red Bull closed the gap to Mercedes on pure pace in 2019, but Hamilton still dominated – and in several races he didn't need the fastest car to win. If anything, the tougher the challenge, the more he thrives.
And if Hamilton can win eight races, he'd almost certainly claim seven titles, matching another Schumacher record.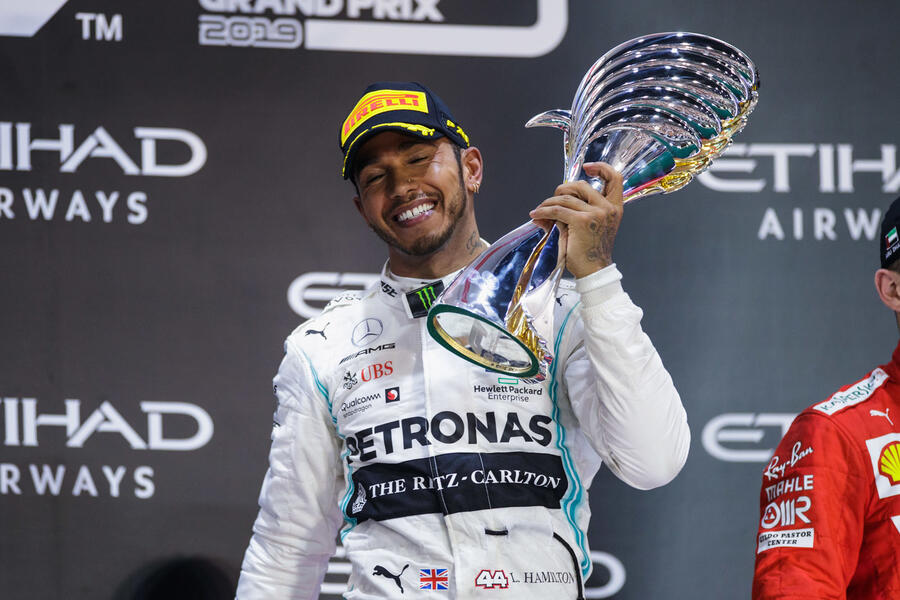 …But some will still claim he isn't a true great
He's got the best car! Modern F1 is too safe! The team do the hard work! Even if Lewis sets a new win record, many will say he isn't an all-time great. They will, of course, be wrong. 
Sebastian Ogier will finish his career with a seventh title
The return to Citroën turned sour, but three 2019 wins in the C3 underlined Seb's skills. He retires at the end of 2020, but in the Toyota he will clinch another title, including a Loeb-beating eighth Monte Carlo win. Seven crowns with three marques will seal his status as one of the greats.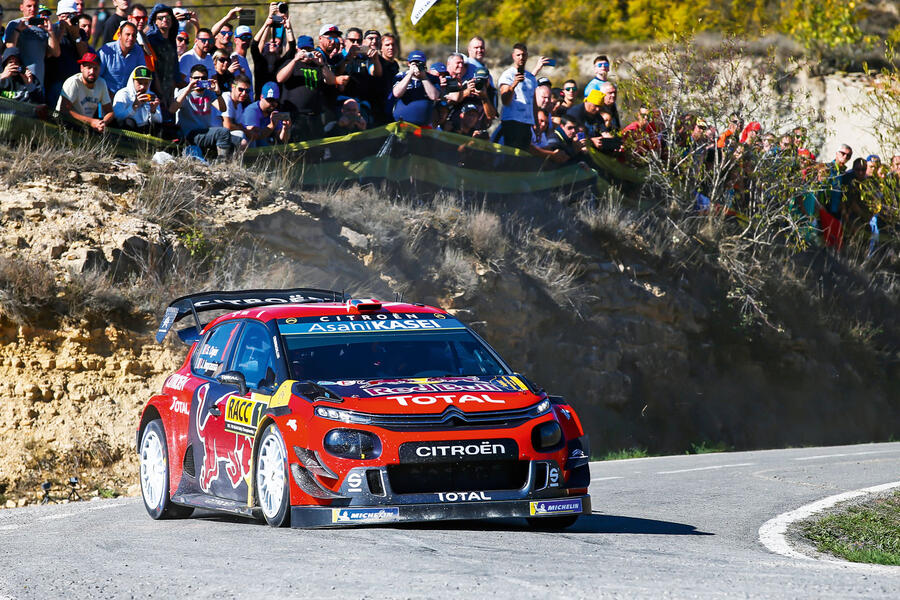 Colin Turkington will become the BTCC's first five-time champ
The BTCC is so competitive it's hard to really dominate, but the BMW 3 Series was the class of the 2019 field. Quick, clean and respected, lead driver Colin Turkington knows how to win a title. He's now tied Andy Rouse for the most titles in BTCC history and is well-placed to add a fifth.
READ MORE
New Cars 2020: What's coming this year and when?
New electric cars 2020: What's coming and when?
Updated: 2020 Geneva motor show
Source: Car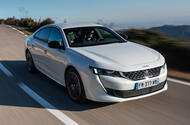 Plug-in hybrid delivers swish looks, low tax and useful electric range, but rivals are bigger and better to drive
This is the plug-in hybrid version of the Peugeot 508. You're right, we've seen it before – driven a prototype, no less. But final touches have been made since then, in time to reach UK driveways, near enough coinciding with new company car tax bands that will benefit PHEV and EV drivers.But first the car. It features a 178bhp 1.6-litre petrol engine and a 108bhp electric motor on the front axle for a total system output of 222bhp. It's part of Peugeot's plan to offer electrified variants of every model by 2025, and you can get the same hybrid treatment in the SW estate version, too.Let's talk fuel economy. The claimed figures are still ridiculous-sounding even on the 'more realistic' WLTP test cycle, as with all plug-in hybrids. Officially, the 508 Hybrid is said to achieve between 166.2mpg and 235.4mpg. But you've more chance of the Peugeot badge sprouting wings, liberating itself from the bonnet and slapping you around the face. On our test route, it got closer to 40mpg.It will be lower still once the battery is depleted, and to recharge it takes two hours from a 7kW charger – but you'll have to pay extra on any trim level to be able to charge at that rate. Stingy, right? Otherwise, it takes seven hours from a three-pin plug or four hours from a Type 2 charger with a Mode 3 cable. Rapid charging isn't available.Perhaps the more salient figure is the electric-only range, of 33-39 miles. Again, a little optimistic, but even if it's closer to the 30-mile mark, as we expect, that's still long enough to electrify plenty of commutes.And then, of course, there's the official CO2 emissions. Puffing out 29g/km will certainly appease the company car tax gods. The new benefit-in-kind (BIK) tax bands kicking in on 6 April mean running a 508 Hybrid as a company car can cost you half as much as a 1.5-litre petrol (150g/km) Ford Mondeo.Sounds good – unless you're the sales rep who's just ordered that Mondeo. Sorry. But is there more to like about the 508 than just its CO2 emissions?
Source: Car