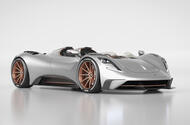 Italian coachbuilder reveals roofless version of its forthcoming S1 Project supercar
Italian coachbuilder Ares has revealed a limited-run open-top variant of its recently launched S1 Project supercar.
The S1 Spyder keeps the hand-crafted carbonfibre body of the S1, which is claimed to offer "maximum downforce and minimum aerodynamic resistance", but loses its windscreen and roof.
In their place, it gains a pair of wind deflectors, pushing air over the passengers and into the car's air intakes. Ares claims this creates a "virtual canopy and a calm yet unfiltered driving experience".
As with the S1 coupé, just 24 examples of the S1 Spyder will go into production next year at Ares' factory in Modena, Italy. 
Ares co-founder Dany Bahar said: "We had always planned a Spyder version of the S1 Project, and since we revealed that car last month, the reaction has been fantastic, so we're very pleased to release details of the S1 Project Spyder.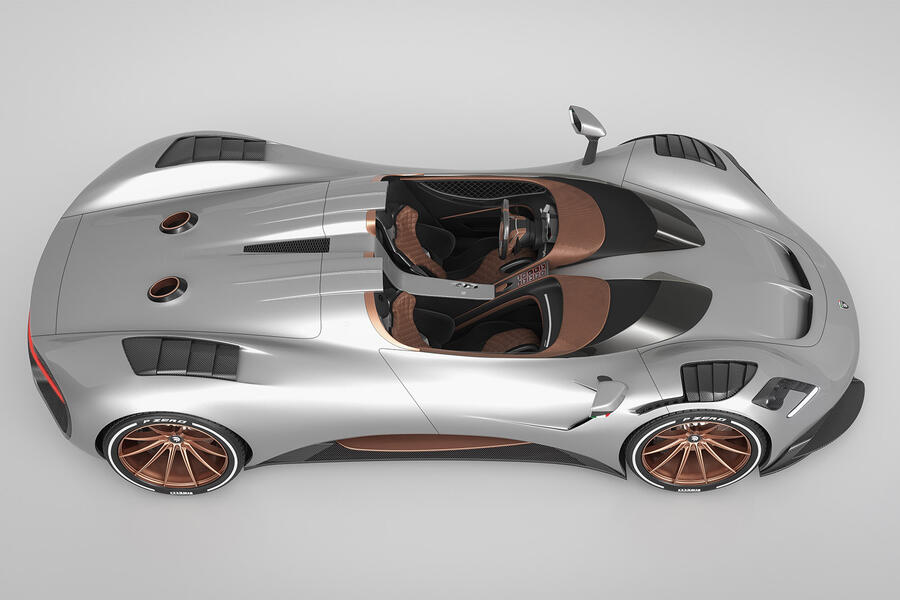 "We wanted to create a model that's a true tribute to the pleasure of sport driving. This new barchetta version adds more charm to the S1 Project design, as it takes additional inspiration from the world of motorsport and the racing cars of the past."
The S1 Spyder has a bespoke, hand-crafted interior. Its seats, dashboard, panels and steering wheel are finished in "highest-grade" Nappa leather and Alcantara.
It's powered by the same naturally aspirated V8 engine as the S1, which creates 705bhp, delivered to the wheels via an eight-speed dual-clutch automatic gearbox, and has a specific ECU tune and bespoke exhaust system.
Ares "anticipates" the S1 Spyder and the standard car will sprint from 0-62mph in 2.7sec, although it's unclear whether this has been confirmed by real-world tests.
While Ares has yet to specify a price for the S1, its brief promises a "sports car price tag". The S1 Spyder is available to order now.
READ MORE
Ares Design S1 shown in Europe as limited-run NA V8 supercar 
641bhp Ares Panther ProgettoUno revealed in new video 
Former Lotus boss opens new Ares Design headquarters in Modena
Source: Car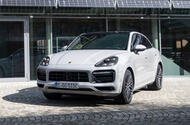 Plug-in performance SUV gains 30% more EV range, improved charging and minor price hike for 2021
Porsche has increased the capacity of the drive battery in its Cayenne and Cayenne Coupé plug-in hybrid models, boosting their electric-only range by up to 30%.
Mirroring the upgraded system in the facelifted Panamera E-Hybrid, the duo's battery capacity is up from 14.1kWh to 17.9kWh, increasing their EV range by three miles to 30 miles in standard form. The range-topping Turbo S E-Hybrid now has 26 miles of electric-only range, increased from 19 miles.
Porsche says this means that all Cayenne E-Hybrid models now have enough electric-only range to entitle owners to an E numberplate and reduced company car tax in Germany.
The new Cayenne E-Hybrid models keep the turbocharged 3.0-litre V6 engine and electric motor from the current car, generating 449bhp. The set-up for the rortier Turbo S E-Hybrid editions is also unchanged, making 661bhp from a twin-turbocharged 4.0-litre V8, backed up by an electric motor.
As well as the battery gains, Porsche has sharpened the Cayenne's driving modes, reducing the SUV's charging target from 100% to 80% in models outfitted with the Sport Chrono package in everyday E-Charge mode.
Sport and Sport Plus modes had this feature previously, but E-Charge didn't. Porsche said the changes make driving in the E-Charge mode "more efficient than before" because batteries charge much more slowly once past 80% capacity.
The 2021 Cayenne E-Hybrid models are available to order now. Priced from £69,980, the models command a roughly £2000 premium over the 2020 cars to account for the improved technology.
READ MORE
Porsche Cayenne E-Hybrid 2018 UK review 
Porsche Cayenne Turbo S E-Hybrid 2020 UK review 
Source: Car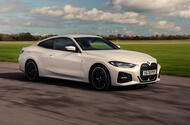 Familiar engineering substance and new interior allure lift the 4 Series' appeal, even if the styling doesn't. Still great to drive; would be equally great to use.
The lightest, most aerodynamic and fuel-efficient version of the all-new second-generation BMW 4 Series – which, in all five of its two-door coupé-bodied launch derivatives, has now landed in the UK. Pretty soon, then, if you haven't already, you'll get a chance to make up your own mind about how it looks in the metal.And if your opinion reflects what seems to be the pretty widely shocked, confused and occasionally disgusted majority consensus, your next question might well be to wonder what the 4 Series' wider package can possibly do to make up for the deficiencies of what we might call its 'impactful' styling. That's a word chosen quite deliberately, by the way – because the only rationale this tester can think of to explain why this car looks the way it does is so that you might be able to inadvertently involve it in a light frontal collision and, from a distance at least, not immediately see the difference.There are four engines on offer in this car to begin with; five versions in all if you count two- and four-wheel-drive derivatives separately. The range-topping 369bhp M440i xDrive is for now the only multi-cylinder option and is one of only two all-wheel drive options, the other being an xDrive version of the 420d. If you like your diesels with more than four cylinders, meanwhile, there will be 430d and M440d options arriving on sale in the UK in the new year.Among the more affordable four-cylinder options, though, BMW offers 181bhp 420i and 255bhp 430i turbocharged petrols, but only the diesels and the six-pot petrol get the benefit of BMW's new 48V mild-hybrid assistance set-up. I'm not sure why that's the case, but it certainly stands to widen still further the gap that has traditionally separated the real-world fuel efficiency of BMW diesels and petrols. Almost 20mpg now stands between the 'WLTP combined' lab test running economy of a new 420i and 420d, which is enough to make anyone think twice about whether they're quite ready to move to petrol power for their next German coupé.
Source: Car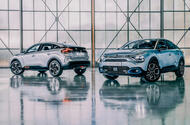 Boss announces "far-reaching" plan with aim to renew retail network, boost residuals and push online buying
Citroën UK has confirmed a "far-reaching and impactful" three-year strategy aimed to "unlock the full potential" of the French brand. 
The plan, which focuses on multiple areas of the business, is hoped to raise sales volumes which have taken a dramatic 48% year-on-year hit so far in 2020, with just over 22,000 vehicles registered. It compliments Citroën's intention to launch 11 new model derivatives over the next 16 months. 
"Covid has accelerated the need for transparency and digital sales," said UK managing director Eurig Druce. To that end, Citroën is aiming to kerb the brand's reputation for heavy discounting from list prices with a new Fair Pricing scheme. 
Described as both "reducing list prices and being transparent and upfront with the customer", the new business model will reduce list prices across the board. The C1 city car, for example, is being reduced by up to £700, while the C3 and C3 Aircross are being reduced by £1175 and £1775 respectively. This comes into force from 1 December, but Druce claimed the prices of cars sold before then will be brought into line with the new range. 
When speaking to Autocar prior to the announcement, Druce also acknowledged that repeat Citroën customers were used to the idea of haggling, while campaigns such as the No VAT discounts of the early 2000s mean the brand has a reputation to alter. 
However, he also said that the fair pricing scheme "improves the residual values of the cars so the cost to change a car could become even less than in the days of the big discounts". 
"From a dealer point of view, what they really need is throughput and volume. And to drive that, we need to increase the level of transparency we can offer, improve the level of trust with the customers. It's something that will help grow margins in terms of overall volumes through the network". 
As well as the new pricing strategy, Citroën has revised its range structure and trim levels on its most popular models. The current Touch, Feel and Flair trim names will be ditched, with Live taking over as the base trim, and Sense and Shine further up. Some models will also feature Plus versions of the latter two trims. 
The French brand is also firing ahead with its recently launched Citroën Store and Virtual Showroom, which allow buyers to complete a full transaction on a new car online. To help promote this, a number of new C-Series variants will be launched, aimed specifically at online buyers. Offering more equipment and the new competitive price, they also feature a five-year extended warranty.
C-Series models start from £13,980, with the recently updated C3, rising to £17,000 and £25,755 respectively for the C3 Aircross and C5 Aircross. They will be available to order from next month, with first deliveries due in 2021. 
Another strategy adopted to improve residual values is the substantial reduction of supply of new cars directly to rental companies. Druce claimed that, as of August last year, more than 16% of Citroën's sales mix went to rental fleets, which has been reduced to below 10% during this year. The plan will also "see the end to short-term, fast-churn business". 
The problem with that type of business, Druce said, is that it "generates a nearly new vehicle back into the market in twelve months time", often at a low price, causing over-saturation of the used market and impacting residuals. The firm claimed that has already resulted in the new C4 and ë-C4 ranking among the best in its segment for residuals. 
Finally, Citroën will follow up a number of retailer appointments, including the opening of a flagship store in West London, with nine new retailer appointments in the next nine months. A five-point plan aims to "better ensure network partner success during these uncertain times".
The Advance plan comes during an "unprecedented" period of new product launches, including a range of electric vans, the plug-in hybrid C5 Aircross and the new C4 and ë-C4.
"There's nothing like a crisis to allow you to look at the business in a slowed-down motion", Druce explained. "As a managing director, it allowed me to look at corners of the business in detail that in day-to-day ordinary pace you don't have the time to do."
READ MORE
New Citroën C4 and all-electric ë-C4 go on sale in UK 
Citroën readies Audi-rivalling premium saloon for 2021 
Citroen: Diesel option to be strong seller for new C4 hatchback 
Source: Car
Honda's electric supermini has its charms, but what's it like to live with? Let's find out
Why we're running it: To see if the E has the everyday usability to match its desirability, despite its relatively short range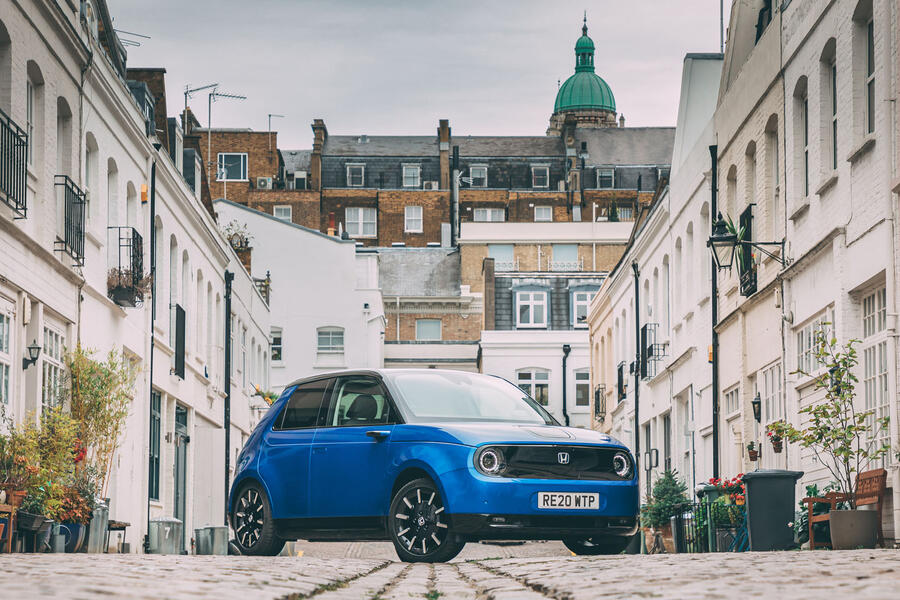 Life with a Honda E: Month 1
An interesting take on brake regenerative – 23 September 2020
The E's regenerative braking system is different to any I've experienced in an EV. There's little to none in normal driving; you have to squeeze the left of the two flappy paddles on the steering wheel a few times to ramp it up, and then it only stays on until you get on the power again. So your left hand effectively becomes an extra, or even your main, brake.
Mileage: 2111
Not your traditional electric car – 9 September 2020
So much of the E is almost completely new as a driving experience, even down to some tiny details. Such as how the car automatically turns itself on once you are in and have shut the door, so when I press the starter button, I'm actually turning it off… But learn those quirks and the early miles are showing what a highly impressive city car this is.
Mileage: 1977
Welcoming the E to the fleet – 2 September 2020
I'm very taken with the looks of the Honda E. Most of my colleagues are, too. So I expected the wider public to be equally smitten with the charms of the little electric car that has just entered my life. But the reaction to the E out in the wild has been surprisingly mixed.
"It looks like a cassette player," said one person. "That is so cool," said another. Other comments included "Looks like a Matchbox toy" and "Those cameras are amazing" (we'll come back to that last one later). I wasn't sure whether "It's a Nissan Cube mixed with a Mini" was a good thing or a bad thing, though.
So it seems car lovers almost unanimously appreciate the recreation of the 1970s Mk1 Honda Civic (or is that a Mk1 Volkswagen Golf GTI?) in the styling of the E. But the wider public? Hmm.
But that's the point: you'll either love or hate this car; there won't be a middle ground. Our tests so far have found a car rich in charm, design and engineering quality and innovation, before two huge 'buts' come in: range and price. For the £29,160 (after the government grant) that my E Advance costs, you can get an EV like the fine-looking Peugeot e-208 from the class above with around twice the real-world range and a good deal more practicality.
So the E isn't a car you buy with your head, but it's definitely one you buy with your heart. Expensive and won't go far between charges? So what? Just look at it. There's usually little danger in building such a love-hate car in the mainstream, because those who love it will go out and actually buy it. Create a car like the E that's devoid of any kind of distinction and character and you'll fail. Not everyone loved BMW's reinvention of the Mini or Fiat's reborn 500, but that hasn't stopped them from being runaway successes.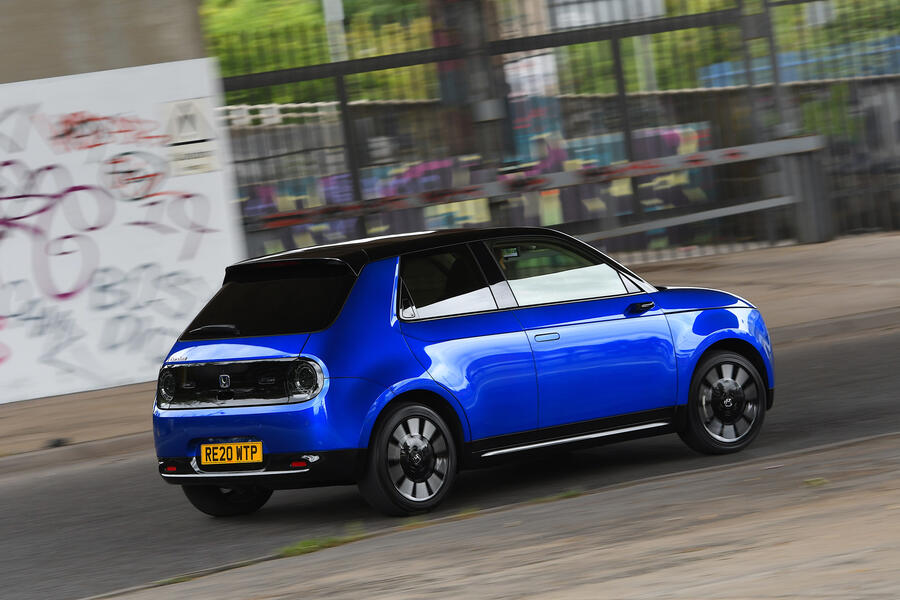 The E, then. It's more than just a nice piece of design. You've read plenty on it this year already in Autocar, most recently its three-and-a-half-star road test rating. Such a rating might be disappointing to Honda, but its range/price Venn diagram performance simply can't be ignored against cars with the quality of the e-208, and the road test makes no allowance for charm. But charm is a worthy commodity in a long-term test such as this one. This is where we'll find out just how easy it is to overlook the E's objective shortcomings and really celebrate so much of what makes it such an interesting and desirable car.
As a quick recap, it's the first electric Honda sold in Europe and is built on a bespoke architecture. There are just two versions offered: a standard, more efficiency-focused model with 134bhp (badged simply the E) and this more powerful, 152bhp Advance version, which is also much better equipped. Both models are rear-wheel drive and use the same 35.5kWh battery, with the regular version having an official range of 136 miles, while our model, on larger wheels and less economy-focused tyres, records 125 miles. In our road test, the real-world range came in at around 110 miles.
Given that the range of the entry-level model is hardly stellar anyway, the E's appeal really lies in the Advance, which costs £2500 more than the regular version but comes with a significant uplift in specification. Standard kit includes the choice of 16in or 17in wheels, a premium sound system (which really does have a fantastic sound quality) and a heated windscreen, which has become an essential option for those freezing winter months.
Rarely do you sit inside a car these days and really take a moment to soak in your surroundings, but you do in the E. I haven't been this taken aback by an interior since the BMW i3. The E has a similar ambience, mixing the right amount of technology with interesting, unusual materials and a real sense of space. The car may look small from the outside, but it feels big inside, and its design is the very definition of a breath of fresh air.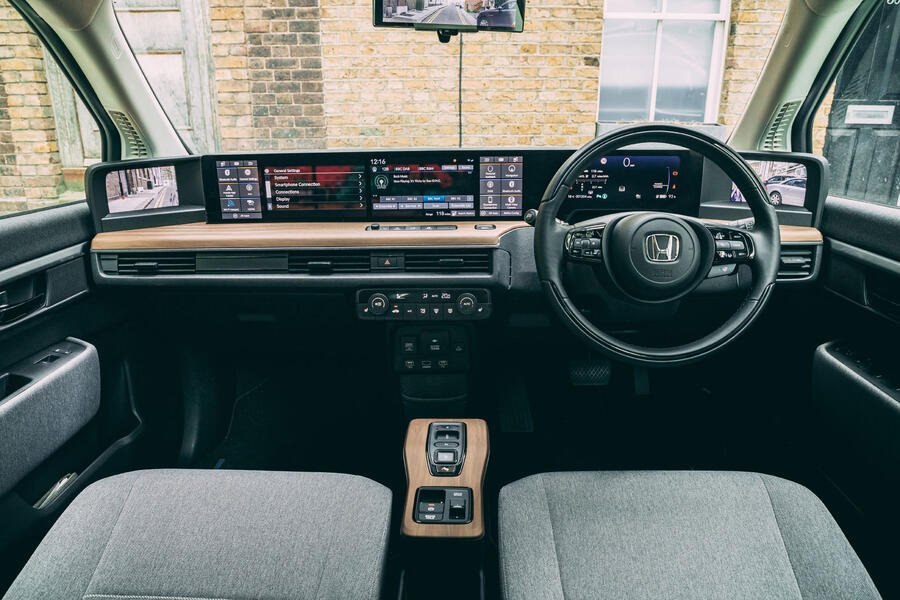 Ambience appreciated, it's time for the pre-flight checks of getting the seating position right (this is an easy car in which to get comfortable) and adjusting your mirrors. And if you haven't already, you then notice the E's party trick of having cameras in place of conventional door mirrors, displaying images on screens at the extremities of the dashboard at the base of the A-pillars. You'll love them or you'll hate them (detecting a theme here?), but you'll definitely take more than a few journeys to get used to them. If and when you do, you'll appreciate the wider field of vision, improved visibility in low light and the handy green guidelines that appear when it's safe to change lanes. There's a digital rear-view mirror in the Advance, too; it's a bit easier to get used to and similarly boosts low-light performance.
So fresh out the box and in demand is the E that I've spent more time reading about my car in Autocar and sister magazine What Car? in various tests than driving it myself and forming my own opinions.
However, my appetite has been well and truly whetted for the months ahead. For those who love it, the E's beauty is already clearly more than skin deep. For everyone else, those hidden depths we'll explore might just win you over anyway.
Second Opinion
It took one lap of a traffic cone-filled car park in a late prototype version for my irrational side to fall in love with the Honda E for its dynamic prowess. But my rational side insists that it's expensive, it's hopelessly small and it has an impractical range, and… nah, nah, nah, can't hear you. Love it, love it, love it.
James Attwood
Honda E Advance specification
Specs: Price New  £29,160 after government grant Price as tested £29,710 after government grant Options Crystal Blue metallic paint £550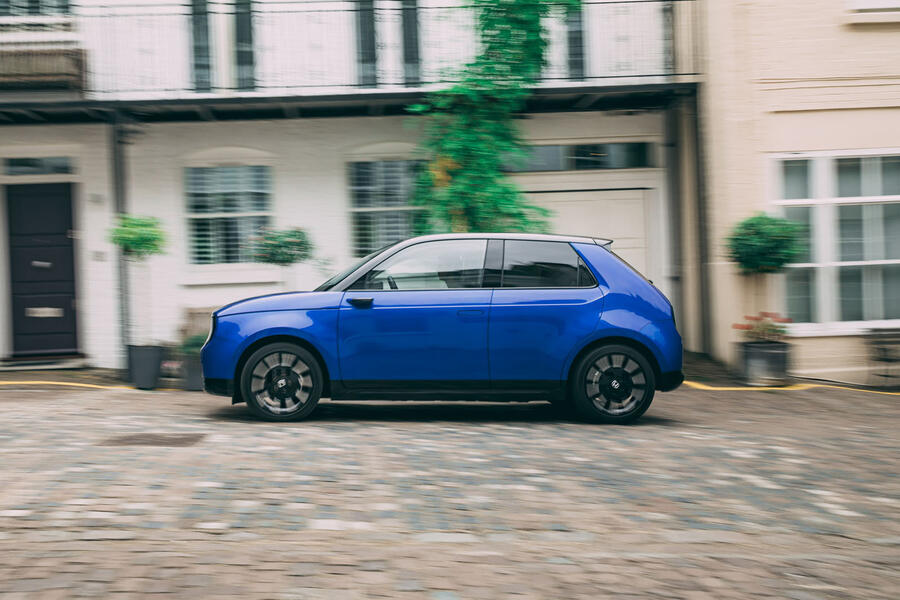 Source: Car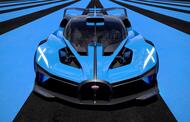 "Radically light" hypercar promises extraordinary lap times but isn't confirmed for production
Bugatti has pulled the wraps off what it calls "the most extreme, uncompromising, fastest and lightest vehicle concept" in the brand's modern age.
Called the Bolide, the track-oriented model promises an astonishing weight-to-power ratio of 0.67kg per horsepower. That translates to 1825bhp for a vehicle weight of just 1240kg – about the same kerb weight as the Ford Fiesta ST.
Those two figures are made possible by the use of Bugatti's now-venerable quad-turbocharged 8.0-litre W16 engine, powering all four wheels, pumped up well beyond the 1578bhp it puts out in the Chiron Super Sport 300+. 
"For the first time, we're showing what the W16 engine is really capable of," said Bugatti boss Stefan Winklemann.
This is done via "dethrottling" the intake an exhaust system, four newly developed turbochargers and a redesigned dry sump lubrication system, with Bugatti claiming a reduction in the powertrain's weight.
There's also air-to-air intercooling with water pre-cooling to keep temperatures down, while the brakes are kept ventilated by carbon-titanium radial 'turbofan' compressors. Three air-cooled oil-coolers, again with water pre-cooling, also feature for the engine, transmission and differential.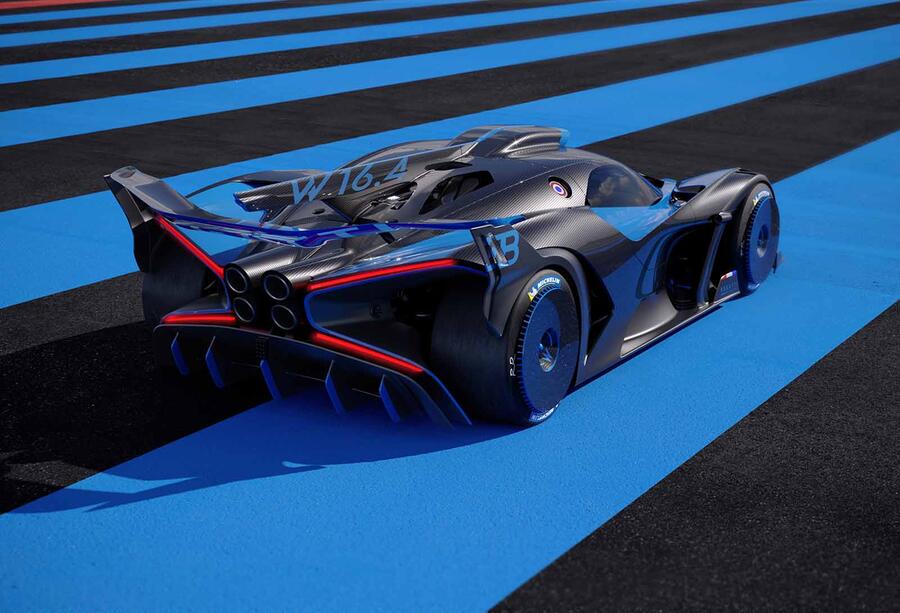 It's worth noting, however, that the maximum claimed output is achieved only by using 110-octane racing fuel. Using 98-octane petrol, the figure is actually the same 1578bhp as the Super Sport 300+.
Just as much effort has gone into keeping the kerb weight down to that 1240kg figure. As well as using a "minimal body for maximum downforce", the Bolide sits on a super-light and super-stiff carbonfibre monocoque. Carbonfibre is also used in the front-end and underbody. Bugatti claims the carbonfibre's tensile strength is matched only by that used in the aerospace industry. 
Furthermore, all screws and fastening elements are titanium, while super-thin aerospace-grade hollow titanium alloy, originating from 3D printers, is used for many components. Ceramic brakes feature callipers that weight just 2.4kg each, with centre-lock forged aluminium wheels weighing 7.4kg at the front and 8.4kg at the rear. 
Those are shod in tyres with extreme width – up to 340mm at the front and 400mm at the rear, while there's even a compressed-air-driven jack with four rams designed to make tyre changes easier. 
The suspension is by titanium pushrods with horizontal dampers. The pushrods themselves weigh just 100g. Welded stainless-steel control arms are also designed as wing profiles. 
The dramatic bodywork itself is shaped, unsurprisingly, with aerodynamics in mind. Bugatti claims 1800kg of downforce on the rear wing and 800kg on the front wing at around 200mph.
Highlights include a "worldwide innovation" in the roof-mounted intake scoop, which is claimed to provide active aerodynamics: the surface of the scoop is smooth at low speeds but bubbles bulge out at higher speeds to reduce drag and downforce. 
"In my 16 years at Bugatti, I've never worked on a more extreme concept," said design boss Achim Anscheidt, who also admits the project was "more technically driven than shaped by style".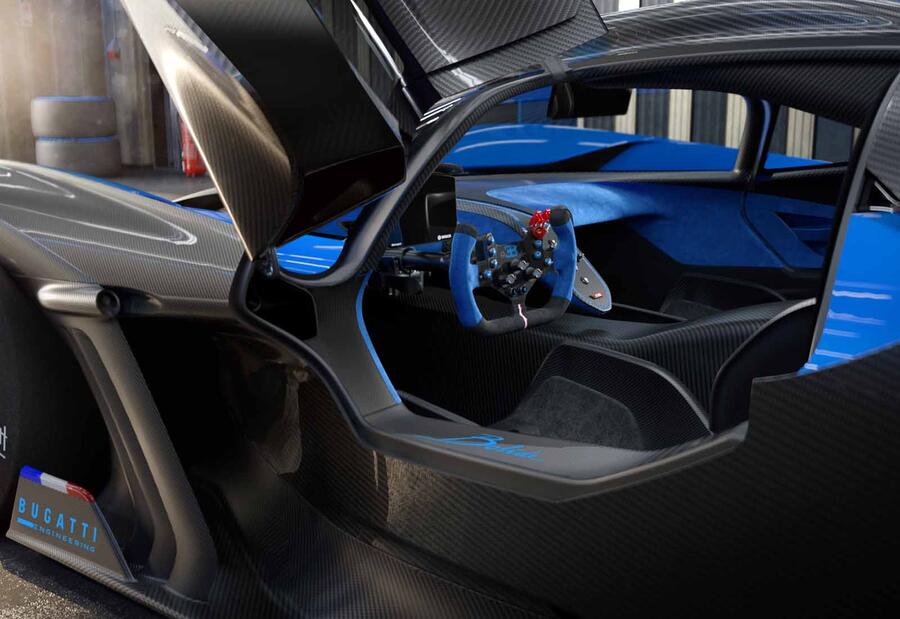 The Bolide is very low-slung and just 995mm tall – 300mm lower than the Chiron. It has doors that fold upwards, like an LMP1 racing car. Air ducts are said to link to the aesthetics of Formula 1 cars, while the 'X' theme used throughout (in particular in the rear light designs) are meant to refer to the Bell X-1 experimental jet aircraft that Chuck Yeager piloted to become the first person to break the sound barrier in 1947. 
As for performance, Bugatti claims a theoretical top speed of "well above" 311mph, without compromising handling. More strikingly, it claims the Bolide can do a lap of Le Mans in 3:07.1 minutes and a lap of the Nürburgring Nordschleife in 5:23.1 minutes – barely a few seconds off the lap record posted by the Porsche 919 Evo LMP1 car.
"Driving the Bolide is like riding on a cannonball," said Winkelmann.  
Interestingly, Bugatti says the car features safety equipment designed to meet FIA racing regulations. There are also references to the iconic Bugatti Type 35 racer of the 1920s. It remains to be seen if there is any racing intent with the new car, but there are long-circulating suggestions that Bugatti could eventually enter the Le Mans 24 Hours endurance race.
What's also unclear, however, is if the Bolide will be built for customers. Bugatti claims it has "not been decided yet" if the car will go into production and that it's currently "an innovative information source for future technologies". 
READ MORE:
Bugatti's boss on Chiron variants, profitability and autonomous cars
Source: Car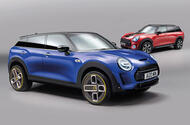 As reported by Autocar, new electric crossover and X3-sized SUV will swell Mini's range
Brand will take its lead from BMW in maintaining a combustion offering while significantly expanding its EV line-up
Mini has offered the first official hints about how it plans to expand its electrified line-up, following the recent launch of the all-electric Mini hatchback.
Outlining its product strategy for the near future, the brand said it will "enable customers all over the world to have emission-free driving with a completely electrified model family" while still offering "highly efficient petrol and diesel engines, which continue be an ideal solution for target groups and regions whose mobility needs are not yet met by all-electric vehicles".
Confirmed to be joining the new Mini Electric in showrooms will be a new crossover EV, which was first detailed by Autocar earlier this year. Developed as part of the brand's Chinese joint venture with Great Wall Motors, it will sit atop a new platform and take its power from a new generation of cobalt-free batteries of undisclosed capacity. 
Further details of the new EV are thin on the ground, but it's possible it will revive the dormant Paceman nameplate and go on to form the basis of a replacement for parent company BMW's eight-year-old i3 hatchback.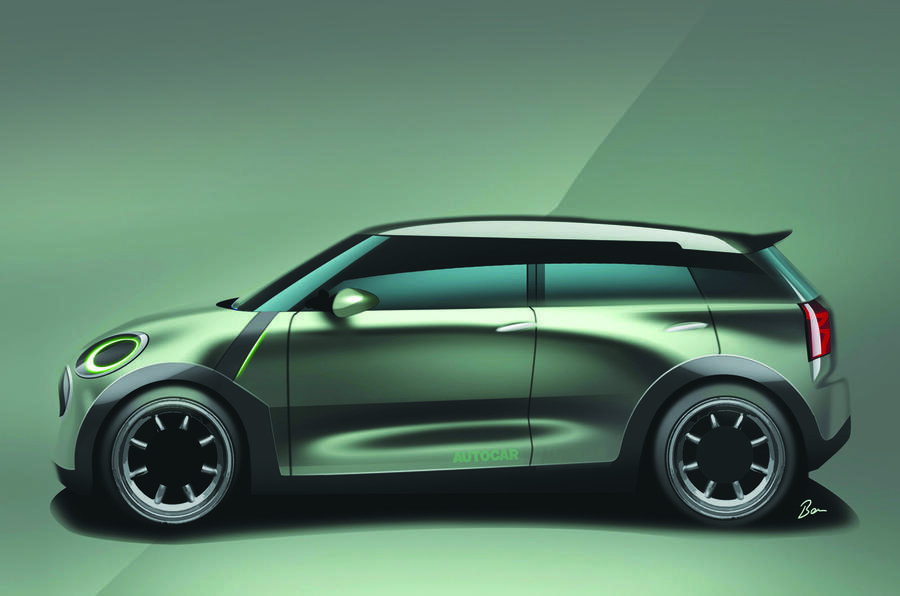 A date for the electric crossover's launch has not yet been given, but the Zhangjiagang factory where it will be built, 85 miles from Shanghai, is set to go into operation in 2022. The factory will also build the long-awaited production version of the 2011 Rocketman concept, which will be positioned below the Mini Electric in the maker's line-up.
Likely to share the bulk of its powertrain and platform with the Chinese-market Ora K1, the Rocketman will be heavily geared towards urban use, with a maximum range of around 218 miles and ultra-compact proportions, including a length of less than 3.5m. 
The product strategy also mentions a new EV in the small car segment, which will likely be the MPV-shaped Traveller scooped by Autocar earlier this year.
As reported by Autocar, that model will use BMW's front- and four-wheel-drive-compatible FAAR platform and be available with combustion and plug-in hybrid powertrains in addition to the fully electric option. 
Mirroring BMW's 'Power of Choice' approach, Mini remains committed to developing new combustion powertrains alongside the ramp-up of its electric offering. The next-generation Countryman SUV, for example, will continue to be available with pure-combustion and electrified powertrains, while the brand's 'small car models' will retain combustion engines exclusively. 
Also set to receive a combustion option is a new crossover model, which, Mini brand boss Bernd Körber previously told Autocar, will be similar in size to its BMW X3 sibling, making it Mini's largest model to date. 
The brand is marking 20 years since its resurrection at the hands of BMW following the collapse of the MG Rover Group several years previously. While it is plotting expansion into new, larger model lines, it remains committed to "creative use of space" and says every new model of the brand will "continue to be a typical Mini, with a maximum of interior space, exciting drive and individuality, achieved on the smallest footprint amongst its competitors".
Körber said: "It is part of our responsibility to the brand and the community to preserve the unique character of Mini. That is why every new model from our brand in future will be unmistakably a Mini."
Read more
Mini to revive Traveller name for BMW i3-based MPV
Mini Rocketman resurrected as compact electric car
Source: Car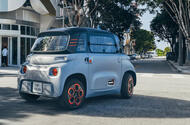 Materials are hardwearing, glass area expansive
Electric quadricycle is intended to appeal to urban drivers, and UK boss confirms it's being assessed
Citroën is in the latter stages of evaluating the Ami electric city car for a sales debut in Britain, according to the firm's UK managing director.
Speaking to Autocar, Eurig Druce said there is a "huge desire" to bring the quirky two-seater to market here. "This is a true Citroën," he elaborated. "This is absolutely what Citroën is all about. Its unconventional, it's fun and it delivers on what it's intended to be."
The Ami is intended to propel Citroën into a new era of car-sharing and urban mobility. Crucially, it's classed as a quadricyle, like the Renault Twizy, which means it can be driven across Europe without a driving licence by those aged 16 or older.
Druce acknowledged that Citroën UK has imported a small number of Amis for assessment, stating that his recent drive in one around Coventry city centre "hasn't at all impacted on my desire to bring the car to the UK". 
As part of the "final assessments" ahead of offering it for sale, Citroën will invite media and consumers to test and evaluate the Ami in its current guise. Crucially, Druce admits, if the Ami would "in all likelihood" be left-hand drive if it came here.
"That sounds like a big deal but, of course, due to the size of the car, the difference between having the steering wheel on the left or the right is probably only seven or eight inches – not a huge disadvantage".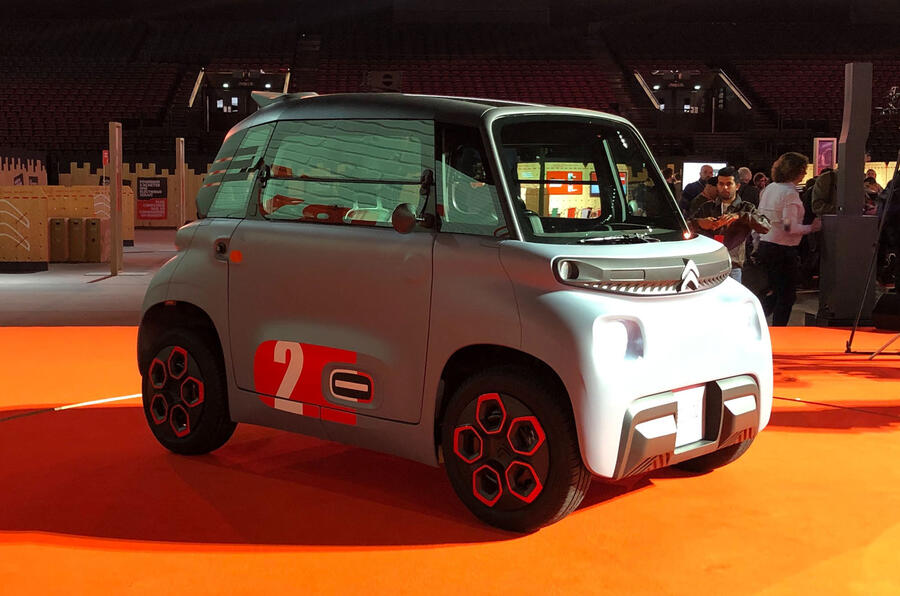 The French firm hopes that the Ami, which remains true to the Ami One concept in 2019, will appeal to a new generation of buyers as the appetite for more traditional entry-level cars, such as the C1 (which is unlikely to be replaced), wanes. It was launched in other European countries this summer. 
The Ami is 90mm longer than the Twizy, at 2.41m, and has a 40mm-wider turning circle of 7.2m. Under its floor is a 5.5kWh lithium ion battery that can deliver up to 47 miles of range, while a sole motor allows it to hit a top speed of 26mph. The battery can be recharged in just three hours from a domestic socket.
In Europe, Citroën is offering three usage models: long-term rental, car-sharing and cash purchase. Rental requires a deposit of €2644 (currently £2227) and monthly payments of €19.99 (£17). Through car-sharing scheme Free2Move, Citroën parent firm the PSA Group's offering, subscribers can drive the Ami for 26 cents (22p) per minute. To buy, the Ami costs €6000 (£5054).
Acquiring an Ami is an entirely online process, in which the EV can be delivered to one's home or collected from a pick-up point. It will also be available in traditional Citroën dealerships, as well as pop-up stands in shops, such as French department store chain Fnac.
The Ami's doors open in opposite directions, being rear-hinged on the driver's side and front-hinged on the passenger side – a configuration intended to help access. There are two fixed, semi-opening windows, which Citroën flags as a nod to the iconic 2CV. A large glass surface, including a panoramic roof is claimed to give occupants a feeling of space as well as good visibility.
Citroën design boss Pierre Leclercq said the Ami and Ami One concept were developed side–by-side. "The concpet has to be more exceptional than the production car but the cleverless of the industrialisation model is the same, for example the door system and the functionality of the interior."
He added that the design was not intended to carry over into Citroën's wider model line. "The project is aside from cars – it has to be special. It doesn't have to carry the same brand identiy as broader line-up."
There's one colour available: Blue Ami, which is a coloured material rather than a paint finish, and described as having "a huge impact" on cost-saving. While the firm didn't say when the model would become profitable, a spokesman said: "We are not born to make things that are not profitable."
The interior is closed and heated, while the two seats are positioned side by side so that taller people can fit. Citroën claimed a carry-on suitcase can fit in a recess at the passenger's feet. Sat-nav and music are accessed via a smartphone placed in a dedicated area in the middle of the dashboard.
Citroën describes the Ami as a "a practical response to new mobility expectations for short journeys [providing] easier access to city centres, micromobility for everyone and a real alternative to scooters, bicycles, mopeds and public transport, and at reasonable costs".
READ MORE
Citroen C4 Cactus replacement spotted for the first time 
Marque de Triomphe: Citroen centenary road trip 
Citroen 'strengthened' by creation of DS brand
Source: Car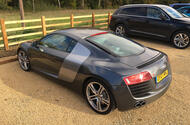 Cropley fell in love with this V8-powered first-generation Audi R8…
An original V8 supercar from Audi UK's own collection got our man's pulse racing this week
In this week's automotive adventures, Steve finds a new contender for his ideal sub-£40,000 buy, looks forward to next week's 125th anniversary issue – which promises to be a real cracker – and reflects on the glories of Goodwood Speedweek.
Monday
Anyone whose eye occasionally falls on this page will know that I'm forever plotting what car to buy next. Most proposals are frivolous, and my serious inner soul has learned to ignore them. But now two proper contenders have bobbed up, one at the start of the week and one at the end. Both are cars that I haven't considered before and both fall into the £40,000-plus budget that I consider respectable for a serious car.
The first is an original R8 from Audi UK's own collection (I mentioned it here last week), which impressed me enormously by mixing mid-engined 'specialness' with practicality and refinement. Our own Andrew Frankel unwittingly inflamed things by admiring it greatly and pronouncing it "the best Audi they've ever made". That's clearly not a comment he would want to be tied to, but you have to say it implies respect from a bloke who knows. Nice R8s cost from £35,000 and about half have the car's finest feature: a manual 'gate' gearchange that works even better than it looks.
Wednesday
We will publish our 125th anniversary issue next week, and today I had a rummage through our archive to get into the mood for stuff I'm writing. I found being locked alone in that little room, with its strong old-library smell and every cranny stuffed with the work of a thousand predecessors, a truly moving experience. It took me back almost 50 years to a mild but well-aimed caution issued by my Aussie mentor, Peter Robinson (later a distinguished European editor of Autocar), after we had published my first serious cock-up. "Remember, this is an important job you've got, mate," he said. "You're not just working for today's readers, you know."
Thursday
Goodwood Speedweek went off amazingly well by my judgement. There was no significant rain during the event and a lot of truly arresting racing, which we can now watch again. You can read our full Speedweek coverage here, but I managed to grab a few words with the Duke of Richmond, who insisted that it was Goodwood's duty to "do something" despite the difficulties. Pessimists wonder whether events like these will ever be back, but I reckon they're seriously underestimating His Grace's iron determination.
Friday
Bold plan: with the help of friend and Lotus guru Paul Matty, I'm planning to have another bash at his Lotus Hillclimb Championship next year. I'm thinking about a slightly oddball entry: a front-wheel-drive Lotus Elan S2. Two reasons: first, its chassis was painstakingly developed by the late engineer, Formula 1 driver and Autocar hack John Miles (who always demonstrated it with great verve); and second, no one else campaigns one. It is quicker than most people think and will be quicker still when we've finished with it.
Saturday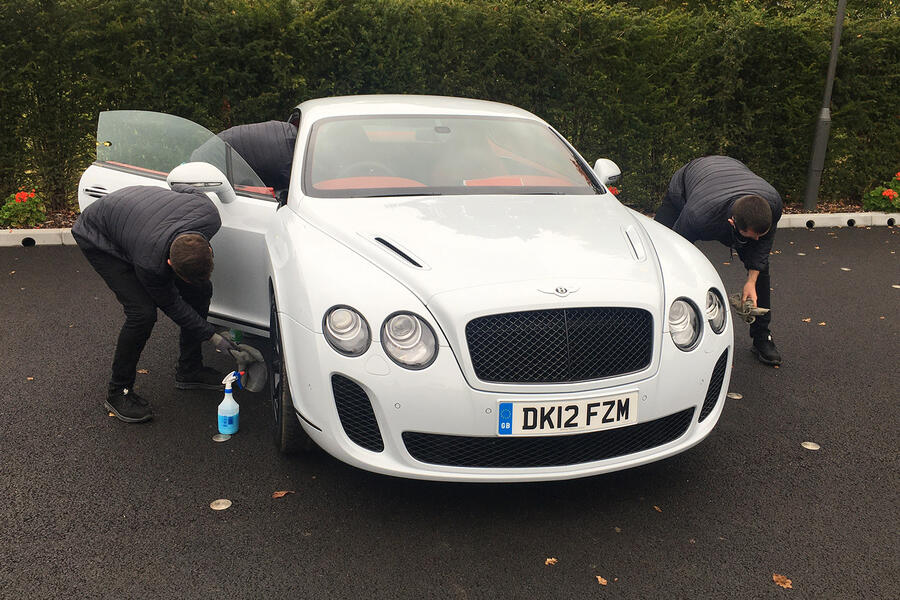 Off with the Steering Committee to a Bentley 'toy box' event. It was a chance to drive all current models and some classics, because the company wants to mark the fact that its range has been entirely renewed; the recently facelifted Bentayga is now its oldest model. The modern motors were terrific, of course, and we even had a chance to put a Bentayga over an off-road course. But the unlikely star for me was one of the older cars, a 2012 Continental Supersports coupé – a gem that I missed back in 2009.
The 6.0-litre W12's power started at 621bhp (Bentley hiked it into the 700s later), but the real joy was in the combination of very firm Sparco seats plus taut steering and suspension that, as our original story noted, controlled the body beautifully yet allowed it to glide over surfaces that would cause similarly suspended cars from other brands to jiggle and never settle. We called this the best Bentley on sale, and for sheer joy of driving I would say it's still right up there. Sensible ones cost £40,000, but don't tell anyone.
And another thing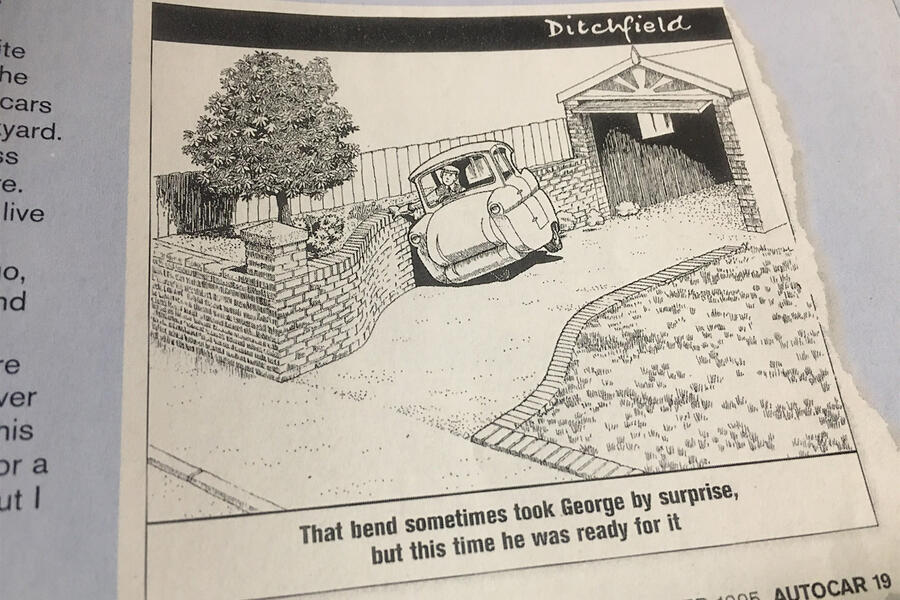 Wednesday's archive hours turned up a 25-year-old gem from John Ditchfield, for several years Autocar's very own civil servant turned cartoonist. This one embodies his uniquely gentle humour and was always my favourite.
READ MORE
Why hillclimbing is the underrated hero of motorsport 
Bentley Bentayga updated with fresh looks and new technology 
Source: Car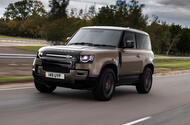 Does a more compact three-door bodystyle make for a better Defender than a longer five-door? We find out with a first drive on UK roads
When Land Rover launched the new Defender, it was easy enough to understand why the company majored first on the longer-wheelbase 110 versions, but it was still a disappointment given that, as its own designers have often pointed out, the shorter 90 carries the iconic shape.Now the 90 has landed at last, held up for a while by Covid and still subject to about a three-month delivery delay, it's possible to see how different – and similar – it really is to the longer model, about which we've already written extensively. It's quite clearly a modular car: the monocoque chassis, suspension, steering and powertrain packages are all closely related.The interest lies in the effect carving 20in out of the wheelbase has on stuff like kerb weight, handling and ride, and accommodation – and we took the opportunity to try the new model in P400 mild-hybrid guise, given it's the highest-performing Defender 90 of all.The weights are surprisingly close. A shorter model weighs only 65kg less than a similar-spec 110, although that advantage nearly doubles (to 120kg) if your 110 is equipped with third-row seating. Rear accommodation is near-as-dammit identical for space and comfort to a 110's second row, but the 90's obvious disadvantage, as a three-door, is that it's much harder for rear passengers to access and – at least in our privacy-glazed test car – it seemed pretty dark back there. The wide-opening rear door is a boon, though, just as it is on the 110, and carrying capacity is massively larger than the old model's.The P400 3.0-litre straight-six petrol twin-turbo engine fitted to our test car makes it the most powerful and fastest-accelerating production Defender available. It turns in a 0-62mph time of 6.0sec, with an accompanying top speed of 120mph. Understandably, perhaps, WLTP combined fuel consumption is unimpressive, at 25mpg, and neither does the Defender 90's CO2 output – 256g/km – pull up any trees.
Source: Car