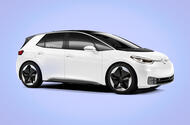 Renault Zoe rival's lithium-ion batteries given a 100,000-mile warranty
Volkswagen has revealed charging and battery details of its upcoming ID 3 electric hatchback, ahead of production getting under way later this year. 
The ID 3's lithium-ion cells have been designed to allow for a charging capacity of up to 125kW, which puts it ahead of every other mainstream electric car currently on sale. Only premium EVs including the Audi E-tron and Tesla Model X can charge faster. 
Volkswagen guarantees the batteries will retain "at least 70%" of their usable capacity after eight years or 100,000 miles of use.
As part of the company's roll-out of its new ID electric vehicles, a new range of domestic charging points has been designed to allow owners to fully charge their cars overnight or during a working day. 
The new wall boxes work with charging capacities of up to 11kW (AC), allowing faster charge times than a conventional 230-volt power supply. A fast-charge point would give the ID 3 roughly 162 miles of range in half an hour. 
The 261-mile battery utilised in the ID 3 First will be the middle of three battery sizes offered in the ID 3 range, which Volkswagen believes will be the most popular. The £25,500 entry-level version will offer a range of 205 miles, with the largest battery allowing for 342 miles. It is understood the three batteries will be 45, 58 and 77kWh respectively.
The company says it has received pre-orders for more than half of the launch edition versions of its Renault Zoe rival.
Customers in 29 European countries have been able to pay a deposit to pre-book one of the 30,000 examples of the ID 3 First models, which will feature a WLTP-certified range of 261 miles and will be priced at less than €40,000 (£34,000) in Germany. Deliveries are due to begin in April 2020.
In early May, Volkswagen claimed to have received 15,000 pre-orders in a week, with the greatest demand in Germany, Norway, the Netherlands, the UK and Sweden. Each country has received an allocation of ID 3 models, although it is not known how many of those intended for the UK have been pre-ordered.
Initial problems with Volkswagen's IT systems struggling to keep up with heavy traffic from users were shortly rectified.
The Golf-sized ID 3 will be officially launched at this year's Frankfurt motor show, after which those who have pre-booked a First edition will be able to firm up their order. Orders for the general ID 3 production run will also start then.
The first production car to launch using the Volkswagen Group's new MEB electric architecture, the ID 3 will be offered with three different battery sizes, and Volkswagen says the entry-level version will cost less than €30,000 (£25,500) in Germany.
Opinion: how the Volkswagen ID 3 got its name
Volkswagen says the ID 3's name comes from the firm's internal nomenclature for the compact A-segment, and the new model's opening of the third major chapter in the brand's history, after the Beetle and Golf. The title also "signals the potential for expansion" into bigger and smaller models in the future.
Volkswagen sales boss Jürgen Stackmann said that the start of ID pre-booking ushered in "the third major chapter of strategic importance in the history of our brand, following the Beetle and the Golf". He added: "With the ID 3, we are making the electric car fit for mass mobility."
Stackmann said that the ID 3 represented a "major milestone" for Volkswagen, adding: "The world is currently in a process of transformation. Volkswagen is not only part of, but is also shaping, this transformation. 
"We are pursuing a focused powertrain strategy. Volkswagen has opted consistently for the battery-electric drive system. This is currently the most efficient technology for reducing CO2 emissions and meeting the ambitious CO2 reduction targets. E-mobility will become our lead technology."
The ID range is understood to be planned to run from one to 10, with the numbers replacing the titles given to previously seen concepts: the ID Crozz SUV, Vizzion saloon, Buzz MPV and van and Roomzz luxury SUV. Autocar has also revealed the firm is working on an entry-level 'people's car'.
Volkswagen says the ID 3 First edition will be priced at under €40,000 (£34,000) in Germany, with customers in the UK required to pay a £750 deposit. UK pricing details have yet to be confirmed, and the pre-booking will only be open for the 30,000 special editions, although those who secure a slot can cancel their order with a full refund. The UK is one of the "key" markets for the car, alongside Norway, Germany, the Netherlands and France.
Customers who pre-book an ID 3 will be able to order their cars after it is launched at this year's Frankfurt motor show in September. Those orders will become binding in April 2020, with customers able to cancel and obtain a full refund until then.
The First edition will be offered in a choice of four colours and three versions, all featuring large wheel rims. There will also be three trim levels – First, First Plus and First Max – although only the Plus trim will be offered in the UK. This will feature "extensive" comfort features including voice control, a navigation system, exterior IQ lighting and a bi-colour exterior and interior design.  
In the markets where it is available, the range-topping Max trim includes a panoramic sunroof and augmented-reality head-up display. 
Volkswagen also said the ID 3 First edition will be offered with 2000kWh of free charging at public charging points using the firm's We Charge app, on a European charging network. That includes charge points on the Ionity network, which is expanding into the UK. VW also has a deal with Tesco to install 600 rapid chargers at its supermarkets by 2020, although it is not yet confirmed if access to these would be part of the 2000kWh deal.
The ID 3 is 4100mm long, 1800mm wide and 1530mm high, making it 155mm longer, 9mm wider and 77mm higher than the seventh-generation Golf, although the electric powertrain means that it is set to offer substantially more interior space. Stackmann added: "From the outside, the ID 3 will be as large as a Golf. In the interior, it will be as spacious as a medium-sized car."
ID 3 production run will start at Volkswagen's Zwickau factory near the end of this year. The firm is aiming to deliver more than 100,000 examples in 2020, with 110,000 on average per year afterwards. That is part of VW's goal to sell more than 10 million electric vehicles in the next 10 years.
Read more
Volkswagen ID hatch: spy shots and details of electric machine
Volkswagen's MEB electric car platform: full details revealed
Source: Car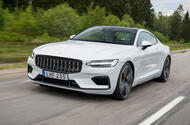 Part petrol and lots of electric, the Polestar 1 is a luxury coupe that's bewilderingly complicated and lots of fun
Do you worry that electrification will make all cars the same? Then the Polestar 1 is a reassuring thing: a 600bhp plug-in hybrid with a 2.0-litre supercharged, turbocharged petrol engine with starter/generator, two other electric motors, a part-steel part-carbonfibre monocoque, a carbonfibre bonnet the size of a modest mainsail, and a single transverse rear leaf spring. To top it all, it's a £139,000 luxury coupé. It's a coupé so luxurious, in fact, that, um, you have to open the bonnet and delve behind the rear wheels, having jacked up the car, or perhaps while lying on the floor, to tweak its 22-stage adjustable Ohlins dampers.Welcome to the intensely baffling Polestar 1. There was a time when the BMW i8 was the most interesting car on sale. Now, it might be this.How we got here is an interesting story on its own. Polestar was originally an independent racer, then tuner, of Volvos. Later bought by Volvo, as is the way of these things, it became the badge applied to fast Volvo models but has now become a stand-alone electric performance brand, run half by Volvo and half by Geely, the Chinese conglomerate that in turn owns all of Volvo. Bit weird. Apparently, this subtle structural distinction matters because it means Polestar gets its own R&D spend rather than draining Volvo's underlying profit, so it can do things like open a satellite engineering centre in Coventry. It also means, perhaps, that its engineers can go to the bosses and present a car as wacky as the 1 and get the answer: "Heh, sure, go for it." The 1 began life as 2013's Volvo Concept Coupé, establishing a new Volvo design language that the XC90 later used to defibrillate the range. Volvo never meant to make the Concept Coupé but its designer, Thomas Ingenlath, is now Polestar's CEO, so the concept has found its niche as a way to launch Polestar. There'll be just 1500 1s, all left-hand drive, and sold in only nine countries, including the UK. They'll be built in China, and although it's a plug-in hybrid, all following Polestars will be purely battery electric – as well as more widely available and, presumably, cheaper and less complex.The 1 is an extremely complicated car, a vehicle with ravenous performance and luxury, a car of extravagance but the ability to cover 80 miles on pure-electric power. It's a four-wheeled champagne socialist. Beneath the 1 is Volvo's Scalable Product Architecture (SPA), the platform that forms the base for Volvo's 60-series range and above. At only 4.5m long, the 1 is considerably shorter than other SPA cars, hence a chunk has been taken out of the wheelbase and floor, with some carbonfibre put back in its place. There is also structural carbonfibre in the roof and pillars, plus all of the body panels bar the bumpers, which remain plastic for cheapness of fixing. The composite is costly and time consuming to use but allows tight radii on those rather dashing rear wings, reminiscent of the P1800 coupé's, "but not retro", says design director Max Missoni. More significant, the composite gives greater structural rigidity and lightness. The 1's body is 40% stiffer than if the whole caboodle were steel, and it weighs less. To a point. The twin rear-mounted electric motors, the double-charged and electrically assisted combustion engine, and 34kWh of batteries located down the spine of the car and behind the rear seats mean that this 2.07m-wide coupé with tiny +2 rear seats and not much boot still weighs 2350kg, despite not being (praise be) a crossover.Still, the 600bhp and 738lb ft help things move along.
Source: Car
Updates prepare Zoe's EV pioneer for increasingly fierce competition from Peugeot, Vauxhall, VW and Honda
Subtly restyled Peugeot e-208 rival receives new interior technology and a larger battery pack
Renault has revealed the second-generation Zoe hatchback, the successor to Europe's best-selling electric car. The new model offers an extended 242-mile range and up to 134bhp. 
Effectively a heavy redesign of the outgoing model, the new Zoe will go on sale in the autumn in a dramatically different market from the one its predecessor entered in 2012, with a range of competitors including the new Peugeot e-208, Vauxhall Corsa-e, Honda e and Volkswagen ID 3. Renault intends to maintain the Zoe's position as one of the more affordable offerings in the market, likely undercutting these models with an as-yet-unconfirmed price not far from the £21,220 of the current car. 
Sharing the same overall dimensions as the outgoing Zoe, the car's design is updated with new grilles and bumpers, plus new, standard-fit LED headlights and tail-lights. There is a fresh colour palette inside and out, as well as new wheel designs. The intention has been to modernise the supermini's looks.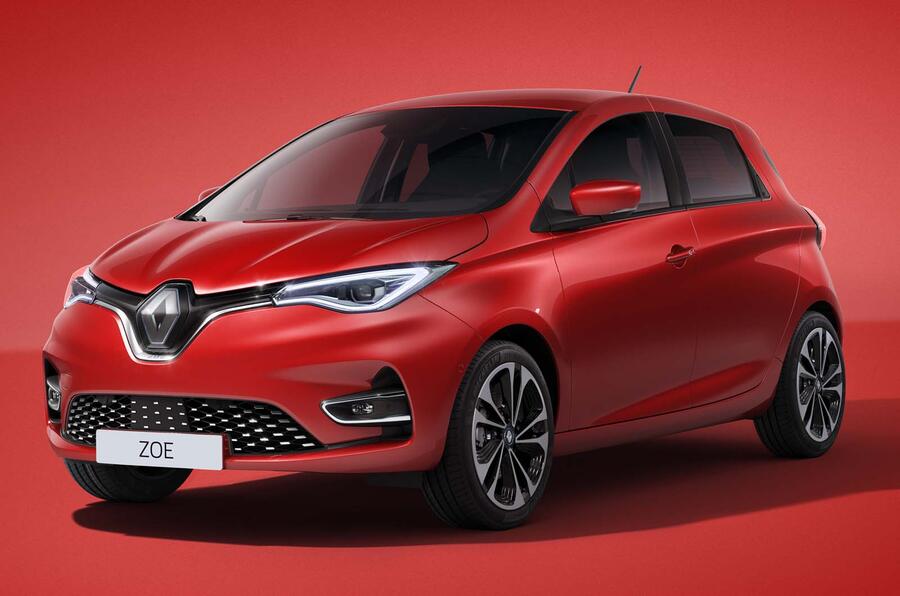 The interior is more heavily revamped, with a new dashboard design introducing a 10.0in customisable digital instrument display as standard across the range. 
Top-spec cars also receive a new curved 9.3in touchscreen infotainment display, similar to that found in the latest Clio, using the firm's Easy Link connected technology. As well as being able to locate suitable charging points, it can tell if one isn't functioning properly. A new smartphone app can also remotely pre-heat or cool the car. 
Higher-quality materials and new upholstery, including one made using 100% recycled fabric, aim to give the Zoe a more upmarket air. New details, such as an electronic gearlever and parking brake, free up extra storage space in the cabin, while wireless smartphone charging and an acoustic windscreen have been added.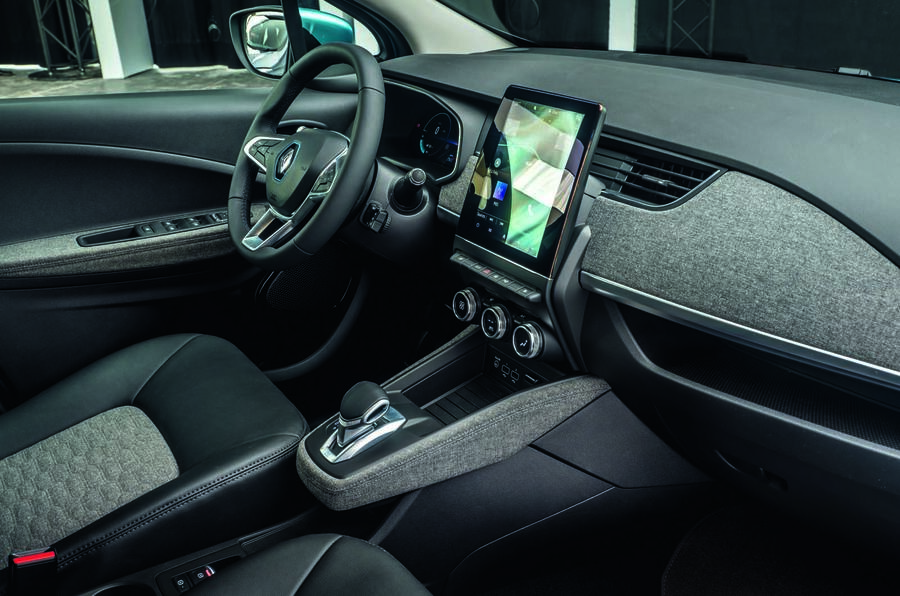 The Zoe's biggest developments are in the powertrain department. The previous generation, which was upgraded throughout its life, made use of a 40kWh battery in its highest spec, but now an increase to 52kWh allows Renault to claim a WLTP-certified range of 242 miles.
Renault has also adapted the car's charging system to allow a 50kW DC charge using a CCS plug, joining existing Type 2 and AC connections behind the enlarged front badge flap. An optional 7kW wallbox enables owners to charge the battery from empty to full in nine hours. 
The new Zoe is now available with a choice of two motors. A base 107bhp unit – carried over from the old car – is joined by a higher-spec 134bhp version. Renault claims this power unit, which makes 181lb ft, allows the Zoe to achieve the 0-62mph sprint in less than 10 seconds and go from 50mph to 75mph in 7.1sec. Its top speed rises from 81mph to 87mph.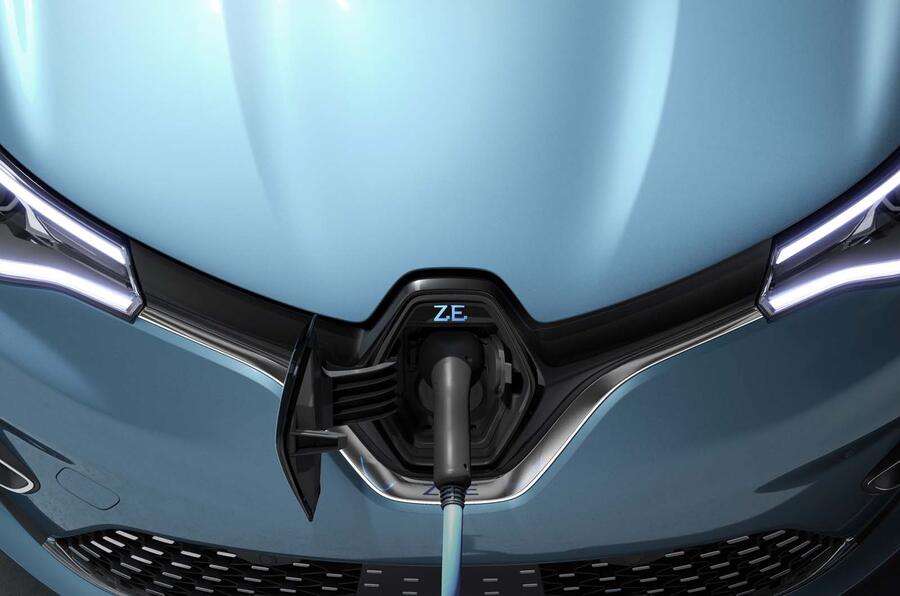 Chassis changes are limited, but Renault claims the spring and damper rates have been tweaked and all-round disc brakes appear for the first time. 
Q&A Emmanuel Bouvier, director of sales and marketing and EVs, Renault
This is effectively a heavy facelift of an older design. Why not an all-new platform?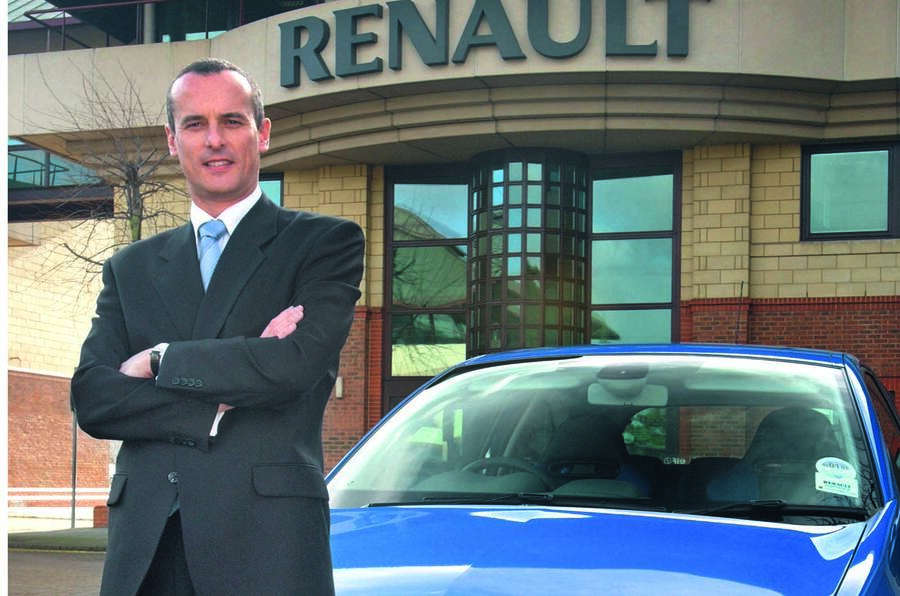 "We are in the unusual situation where we have a seven-year-old vehicle whose sales are growing significantly year on year. We are confident that this Zoe has plenty of life left in it, but we are considering using a common [Renault-Nissan–Mitsubishi] Alliance platform in future." 
You claim the new Zoe is part of a wider assault on the EV market. What is next? 
"Our objective is to cover A-, B- and C-segments, with multiple shapes of vehicles [ie standard cars and crossovers/SUVs]. These will be focused on being passenger cars. I cannot tell you more at this stage." 
Does the recently launched City K-ZE fit into these plans in Europe, or is it just for China? 
"We are currently investigating if the City K-ZE has international sales potential. No decision has been made yet."
Read more
All-new Renault Clio is firm's most advanced supermini yet​
Renault City K-ZE: production version of budget EV revealed​
Renault plans new sister model to Captur crossover​
Source: Car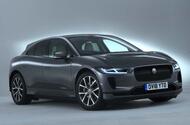 System failure on 2018 and 2019 models could result in extended stopping distances
Jaguar has issued a voluntary global recall notice for its I-Pace electric SUV. 
Owners of 2018 and early 2019 models have been advised of a fault with the I-Pace's electrical regenerative braking system, which could result in extended stopping distances. 
The fault will not present itself except in the event of a failure of the regenerative system, which isn't an issue that has been reported.
The company states that "in the unlikely event of an electrical regenerative brake system failure, affected vehicles do not meet the regulated standard for the time to transition brake force to the friction brake system.
"This means that the stopping distance may be potentially extended. A brake system software update will ensure that the vehicles meet the regulatory requirements."
Jaguar will not charge owners of affected vehicles for the repair, which it says requires only a short visit to a dealership. 
This latest recall is the second issued by Jaguar Land Rover in recent months. Around 44,000 2.0-litre diesel- and petrol-powered models were called back by the company in March amid concerns that they could be emitting excessive levels of CO2. 
Read more
Jaguar Land Rover recalls 44,000 cars over CO2 emissions
Jaguar Land Rover uses I-Pace for aluminium recycling trial​
Source: Car
Range-extender van promises 80 miles of electric-only running; order books will open next year
LEVC has given the green light to a new delivery van, based on the same range-extender electric vehicle technology as its new London taxi. 
Based substantially on the same architecture as the new TX black cab, the LCV can manage an electric-only range of around 80 miles from a 31kWh battery, and has a load area that can swallow two Euro pallets. Claimed carrying capacity is over 800kg. 
Combined with the the petrol range-extender engine, the total range will be about 377 miles, and there will be three levels of charging speed offered to buyers. 
Behind the wheel of the LEVC TX taxi
LEVC says the market for such a van is likely to increase noticeably; London's Metropolitan Police & Fire Service have already committed to being fleet zero-emissions-capable by 2025. The Coventry-based firm also says it expects 40% of vans will be 'new energy' by 2030, rising to 100% by 2040.
It adds that the van is intended for companies that cover around 100 miles per day in cities and is designed to allow goods to be picked up at an out-of-town depot and transported into the city, where the van will operate in zero-emissions mode.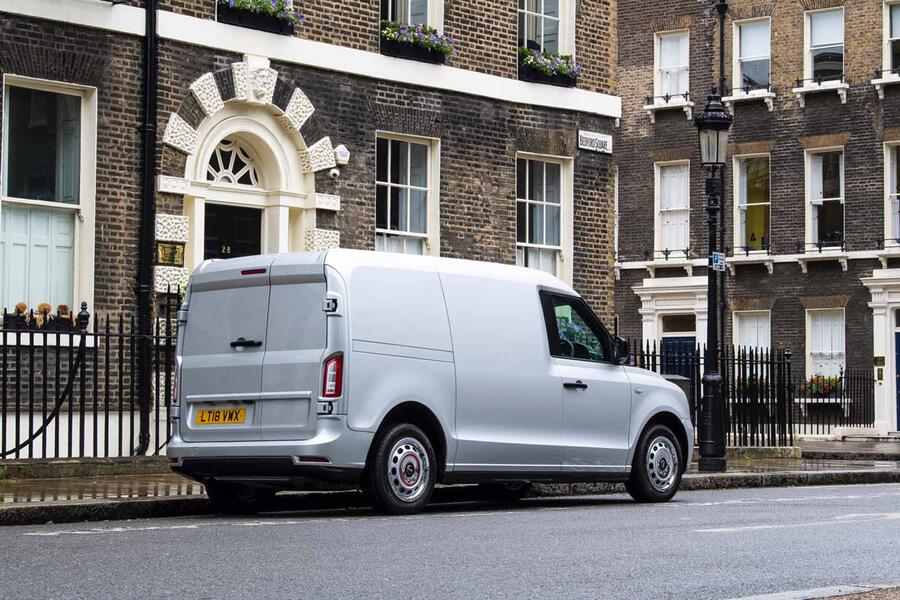 The implication is the LCV will be, from a business perspective, superior to pure-electric delivery vans, which have a more limited range and potentially require more downtime for charging. 
LEVC CEO Jörg Hofmann said: "Due to the rapid rise in internet shopping – the 'Amazonisation' of retail – every day there are 65,000 unique LCV journeys into London. London's ULEZ is a blueprint, and all major UK cities will introduce a clean air zone by 2020. There's huge demand for a medium-sized zero-emissions-capable light van, and the solution we offer will be more than capable of meeting the requirements of a rapidly evolving green logistics market."
Because the LCV is based on the TX, which incorporates a number of Volvo components and sub-systems, LEVC says it will feature "the latest active safety systems and crash standards" and that it has a passenger area "benchmarked against premium MPVs". One real-world advantage for the LCV will be its ultra-tight turning circle – something carried over from the TX.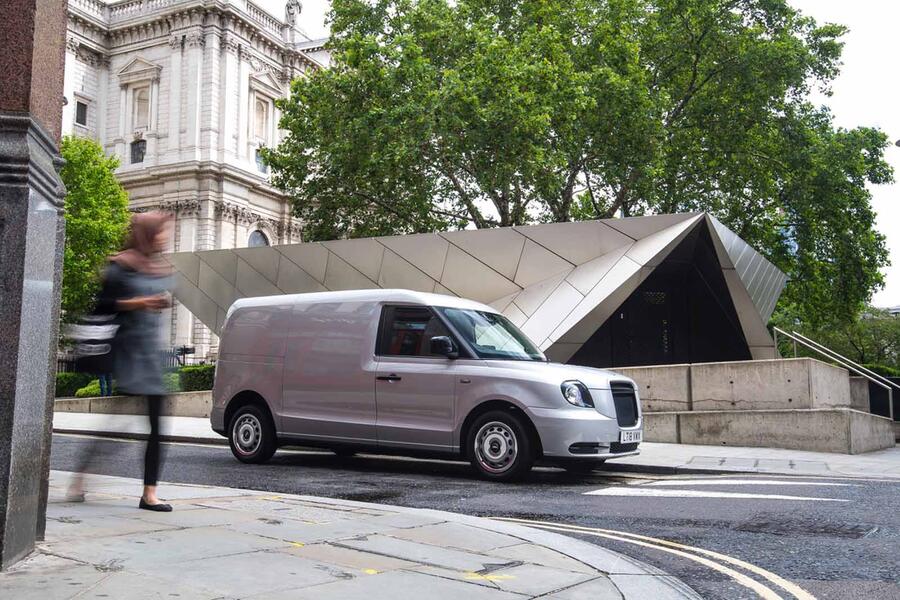 Like the cab, however, the LCV will be a premium product, with a list price below that of the £55,000 taxi, although its is likely to be marketed on a monthly lease, like the taxi. It won't be available to order until the second half of 2020, however. When production is in full swing, LEVC expects to sell around 10,000 vans each year and will be looking to export to European cities. 
LEVC – which is owned by Chinese giant Geely – says that it will also be introducing a "full range" of electrified commercial vehicles from 2020 onwards. 
Autocar understands that Geely is now working on a line-up of more cost-effective commercial vehicles aimed at regional cities, a number of which are expected to introduce London-style low emission zones over the next few years. Joerg Hofmann told Autocar that LEVC was looking a 'potential future portfolio' of new vehicles via owner Geely.
First drive: LEVC TX taxi on the streets of London
Electric LEVC TX taxi hits German streets as part of global expansion
Source: Car
Jordan (left) and Smiley
BMW racer claims fourth and fifth wins of 2019; fellow 3 Series racer Colin Turkington strengthens title lead
Andrew Jordan claimed his fourth and fifth race wins of 2019 in the latest MSA British Touring Car Championship round at Croft, as the new BMW 3 Series continued its stunning start to the season.
Tom Chilton took the honours in the final race of the day in his Motorbase-run Ford Focus RS for his first win of the season. Team BMW driver Colin Turkington took three solid finishes at the Yorkshire circuit, including a second place in the second race, to strengthen his championship lead.
BMW Pirtek Racing driver Jordan claimed his first pole position since 2014 in a qualifying session hit by five red flags, and delivered a faultless performance to dominate the opening race. Honda Civic Type R racer Chris Smiley kept the pressure on throughout. Chilton ran third, spending the final stages of the race holding off the BMWs of Turkington and Tom Oliphant.
BTCC EXCLUSIVE | VIDEO: Round 10 in 120 seconds #BTCC Watch Live now on ITV4 pic.twitter.com/iNKKxmYZQT

— BTCC (@BTCC) June 16, 2019
Jordan continued his hot streak in the second race of the day, once again leading from start to finish. Things didn't go quite so smoothly for Smiley: struggling with success ballast he was eventually overhauled by Turkington for second, and was then passed by the works Civic Type Rs of Dan Cammish and Matt Neal. 
On the final lap, Smiley was attempting to defend his place from Ash Sutton (Subaru Levorg) when the two made contact, putting Smiley out of the race – and earning Sutton a grid penalty for the day's final race.
BTCC EXCLUSIVE | VIDEO: Round 11 in 90 secs #BTCC Watch Live now ITV4 pic.twitter.com/DMbuUBffD9

— BTCC (@BTCC) June 16, 2019
Chilton slipped back to ninth in the second race, but was then drawn on the pole for the day's final event. With rain at Croft easing just before the start, the drivers faced a dilemma over tyre choice.
Wets proved the right choice, and Chilton led all the way to take the win. But he didn't have it easy, with Josh Cook (Civic Type R) and Jason Plato (Vauxhall Astra) pushing him throughout. 
BTCC EXCLUSIVE | VIDEO: Round 12 in 90 seconds #BTCC pic.twitter.com/lVAlPfdjcr

— BTCC (@BTCC) June 16, 2019
Jordan claimed a solid eighth finish to build on his strong form in the first two races. While Jordan now has three more wins than any other driver, a heavy crash that prevented him from scoring in any of the races at Donington Park means he is fourth in the points, 26 behind Turkington, who leads the way with 143.
Cook is second in the standings, 11 points off the lead, with Sutton third.
The next round is at Oulton Park in Cheshire on June 29/30.
Read more
What it takes to keep up with a BTCC driver on a race weekend
BTCC 2019: Jordan continues BMW hot streak at Thruxton
Source: Car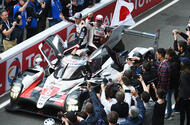 Alonso, Buemi and Nakajima took victory
Fernando Alonso, Sébastien Buemi and Kazuki Nakajima claim glory after late puncture delays sister car
Toyota took full advantage of its open goal to win a second consecutive Le Mans 24 Hours on Sunday. But even without opposition in the top LMP1 hybrid class, the Japanese manufacturer offered a story befitting its 30-year drama-filled epic at the great endurance race.
The #7 entry driven by Briton Mike Conway, Kamui Kobayashi and José María López comprehensively outpaced the #8 sister TS050 Hybrid driven by Fernando Alonso, Sébastien Buemi and Kazuki Nakajima from the first qualifying session on Wednesday evening until one minute before 2pm on Sunday afternoon. 
López had just pitted with just over an hour to go of the 24 hours when a sensor reported a puncture to his front-right Michelin. As it turned out, it was his right-rear tyre that had failed, and the Argentinian was forced to pit again – handing victory to Alonso, Buemi and Nakajima.
This marked a second consecutive Le Mans victory for the trio and confirmed the World Endurance Championship 2018/19 'super season' title that would have been theirs anyway had they finished in the runner-up position they truly deserved on this occasion. It means Alonso adds a third FIA world title to the pair he won in Formula 1 with Renault back in 2005 and 2006.
The puncture robbed the #7 crew of a win that had been theirs on merit. From pole position, they had an edge on their team-mates and rivals, with Conway in particular putting in a performance that suggests he is the world's top sports car driver at this moment in time. But he is yet to boast the Le Mans victory his talent deserves.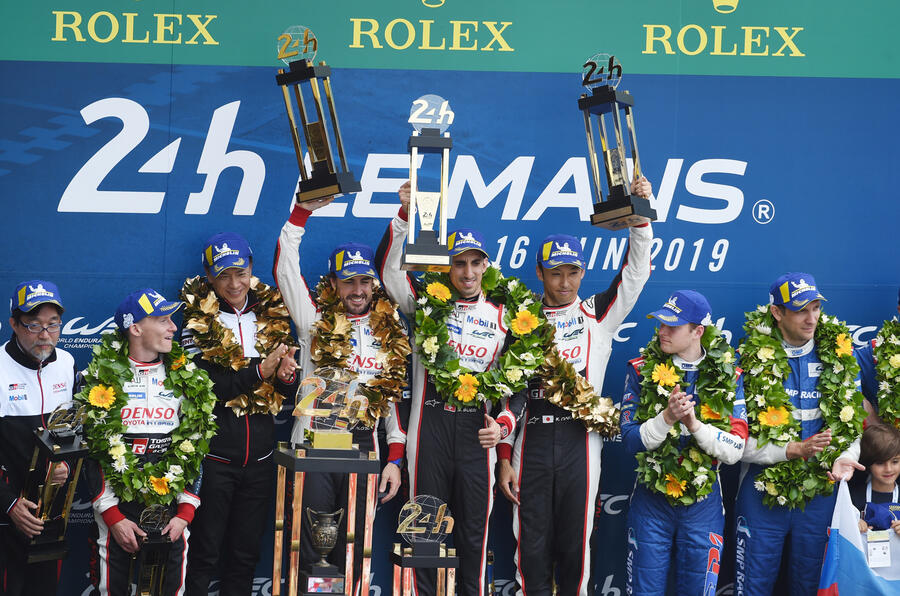 Ferrari claims close-fought GTE honours
Ferrari beat Porsche to class honours in the hardest fought category at Le Mans, as GTE once again offered the best racing at the 24 Hours.
Briton James Calado – a lost Formula 1 talent if ever there was one – spearheaded AF Corse's victory, joined by Italian Alessandro Pier Guidi and Brazilian Daniel Serra. The trio in a 488 GTE saw off a double Porsche assault from Gianmaria Bruni, Richard Lietz and Frédéric Makowiecki in the #91 911 RSR and Michael Christensen, Kévin Estre and Laurens Vanthoor in the #92 car.
There was heartbreak for both Corvettes on the 20th anniversary of Chevrolet's modern-day Le Mans programme following accidents, and likewise for Aston Martin, with both Pro-class Vantage entries falling within 20 minutes.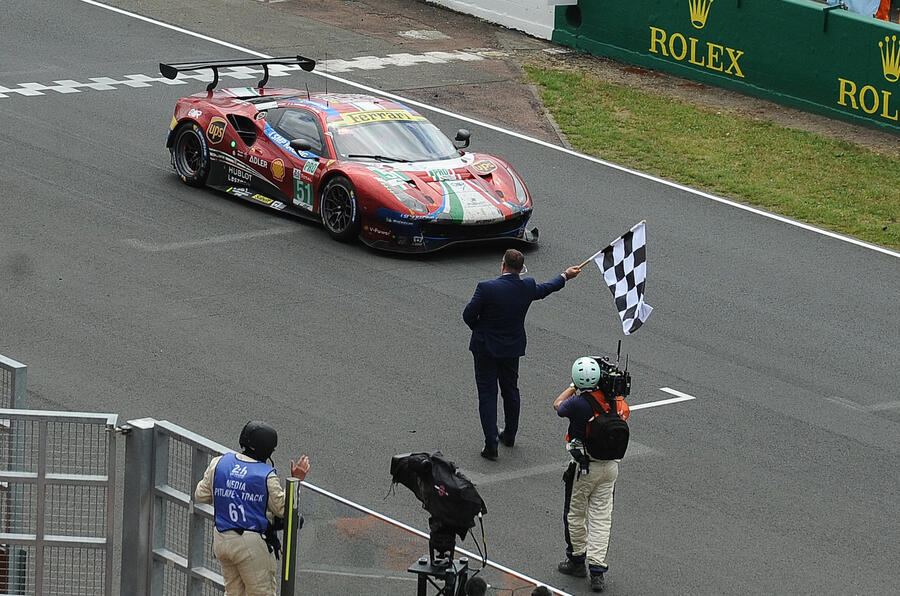 Ford signed off its GT programme at Le Mans without a podium in the Pro class, but all four entries at least made the finish, in fourth, fifth, sixth and seventh in class. 
But there was joy for the Keating Motorsports team – the first to run a privateer Ford GT – in the Am class as Jeroen Bleekemolen, Ben Keating and Felipe Fraga claimed victory in their luridly purple and orange Wynn's-liveried car.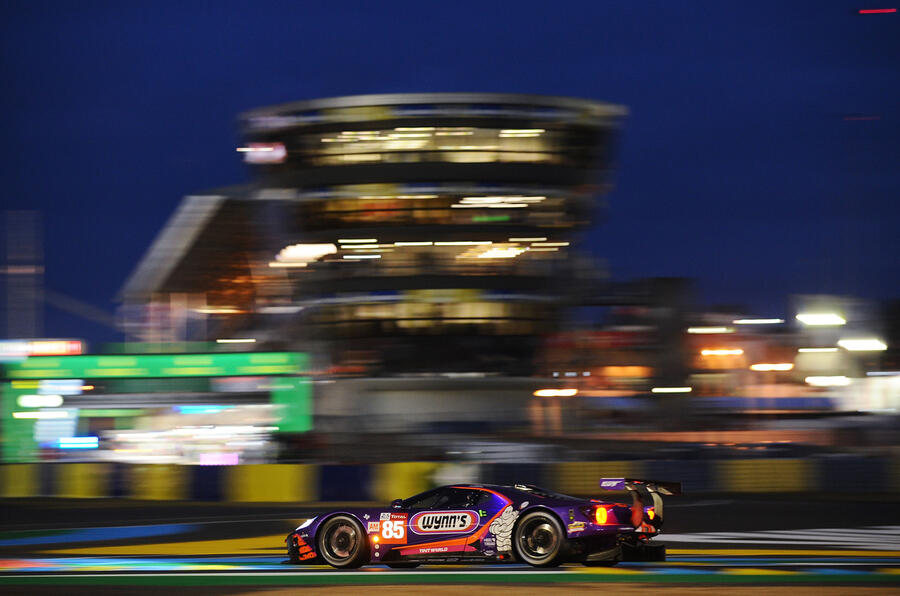 Lapierre remains unbeaten in LMP2
In the secondary prototype class, Frenchman Nicolas Lapierre kept up his remarkable four-race unbeaten run at Le Mans by helping the Signatech Alpine team to a third class victory in four years. He was joined by team-mates André Negrão and Pierre Thiriet.
The trio benefitted from the misfortune that befell the G-Drive entry headed by ex-F1 star and current Formula E champion Jean-Éric Vergne. 
The team that was disqualified from LMP2 victory last year for using an illegal refuelling rig dominated the class this time until the 19th hour, when a starter motor problem at a pitstop cost the entry 20 minutes – and robbed it of a victory that Vergne had described as potential "revenge" for the disappointment of 2018.
Read more
Toyota commits to new Le Mans hypercar class
Aston Martin Valkyrie will race at Le Mans in 2021
Source: Car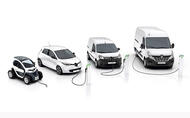 A full range of A, B and C-segment electric models by 2022 is brand's objective, according to Renault EV sales boss
Renault intends to launch new at least two new bodystyles of electric models before 2022 as part of its wide-reaching electrification plan, including expected crossover models. 
During a presentation of the redesigned Renault Zoe, revealed officially tomorrow but already online thanks to an image leak, the brand's EV sales and marketing boss Emmanuel Bouvier drew up a slide (below) pointing out two new electric models in the pipeline that have yet to be named and detailed.
When questioned about the models as part of a wider assault on the EV market, Bouvier claimed "our objective is to cover A, B and C segments, with multiple shapes of vehicles." That would likely include crossover variants in the two larger segments.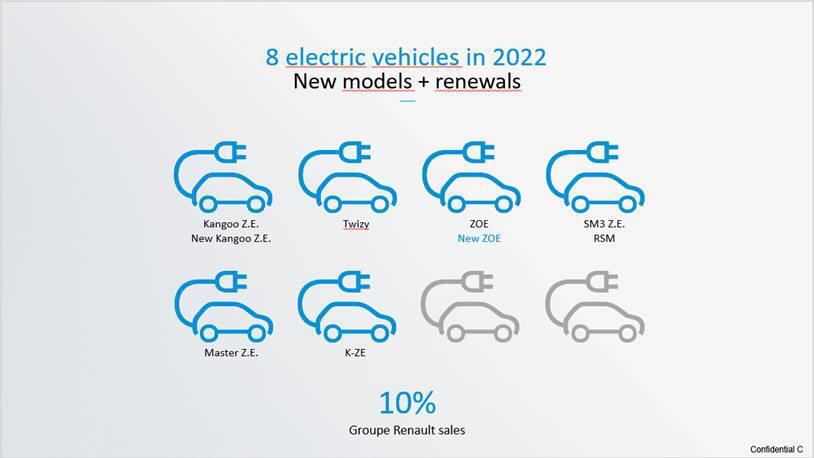 Bouvier also confirmed that the new models would be passenger cars, not commercial vehicles such as the Kangoo ZE. The firm already has the city focused Twizy, the Zoe supermini and, along with the Kangoo, an electric Master panel van.
Renault also produces an electric saloon, similar to the long-dead Fluence ZE, as part of a joint venture programme with Samsung in Korea. The City K-ZE is an affordable A-segment electric car that's targeted primarily at Asian markets but is also under consideration for Europe. 
While it's not yet clear which of the further bodystyles are Renault's biggest priority for electrification, B-segment (supermini-sized) crossovers are selling faster than just about any other category. The firm has a scaleable electric platform, dubbed CMF-EV, that could be used the make battery electric models of different sizes and price points. 
Read more:
New Renault Zoe EV styling leaked ahead of official reveal
New Renault Zoe to pioneer innovative car sharing technology
Source: Car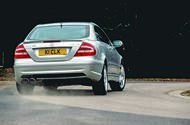 Looking for a solid second-hand German performance coupé? Cast your eye to the other side of Stuttgart
The CLK 55 AMG's subtle good looks make this a performance car bargain for the more discerning buyer
All hail the used car market, which has produced another supercar bargain in the shape of the CLK 55 AMG of 2002- 06. Note, not the first-gen version launched in 2000 and powered by a 342bhp 5.4-litre V8; no, we're talking about the more powerful – with 367bhp – second-generation model. 
Being AMG, that's a hand-assembled V8, of course. On the plaque affixed to the rocker cover is scrawled the engine builder's signature. Owners gamely trade their names, like train spotters. One we spoke to refers to his engine's builder, one Rosario Indorre, in tones you might reserve for a close friend… 
Still, if you've ever driven a 55, you can understand why owners hold these people in such high regard. Tales of electronics problems and body corrosion abound, but there are few complaints about a 55's engine.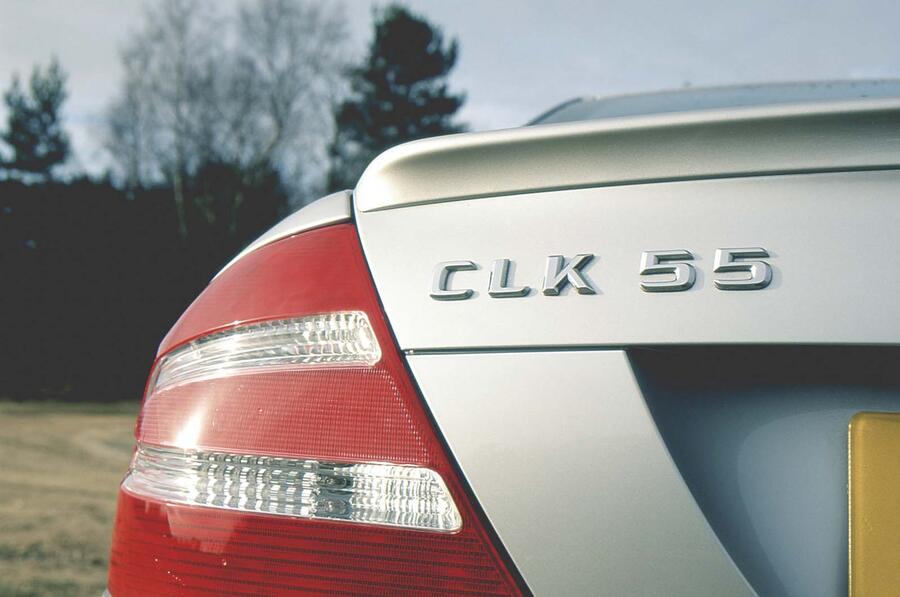 It drives the rear wheels via a five-speed automatic gearbox. That sounds a bit tame in this age of nine-speeders, but it's a tough transmission taken from the more powerful S-Class V12. It also features AMG's ultra-smooth Speedshift system that you can operate with light sideways shifts of the lever or by rapid presses of the steering wheel-mounted F1-style paddles. 
Underneath its tight-fitting body, the 55, in coupé and convertible forms, sits on a stiffened and strengthened C-Class chassis. It's especially evident in the cabrio, which should be rock-solid over bumps. The suspension has stronger springs, larger-diameter roll bars and stiffer bushes, but it's a heavy car and front control arms take a hammering, as do front tyres. In fact, they can wear as fast as the driven rears. 
Despite its supercar-baiting performance, the 55 is a discreet-looking motor, an impression borne of its modest 18in wheels, subtle bootlid spoiler and undersized twin tailpipes. The equivalent BMW M3 is shoutier (and more of a hooligan to drive) but it's the CLK's discretion that draws out buyers today. Owner Mark Anthony (below) bought a 55 over the M3 for what he regarded as its classier image. 
That impression continues inside, where two-tone leather, chrome-ringed white dials and AMG-embossed aluminium sill plates remind you you're in something rather special. Being a Mercedes, and one costing more than a Porsche 911 when new, expect the one you're interested in to have at least a few options fitted. One worth looking for is the carbon and alloy fascia pack.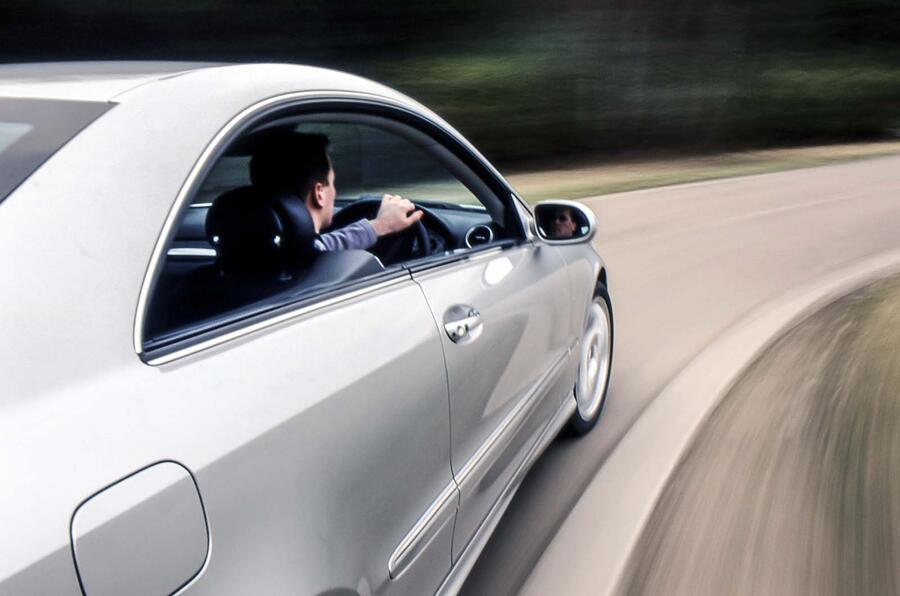 A full Merc history is nice to see but there are excellent specialists well versed in the ways of older AMGs. In any case, often it's the electronics that can let a 55 down, and for those you only need the right diagnostics kit plus a good head for fault tracing. 
The 55 is a terrific car but doesn't quite have the cachet of the equivalent M3. Fortunately, most prices reflect this. Find a good one, pay sensible money for it and you and Rosario could be friends for life.
An owner's view
Mark Anthony, Mercedes CLK 55 owner: "I've got a 2006/06 cabrio with 49,000 miles. It's rock-solid with no scuttle shake. I wanted a supercar with more class than an M3, and it needed to be fun. The CLK ticked all the boxes. Don't ask about economy – you buy a car like this to have fun. Mechanically, I can't fault it but the electrics have let me down. First an ECU (£400), then a sensor that prevented it starting. When buying, check the gearbox and adaptive suspension are okay – I've had a few arms and bushes go. You won't know about electronic faults until they happen."
Buyer beware
Engines: Have someone rev the engine while you check how much it moves on its mountings (too much and the ECU will reduce power). Check for rocker cover oil leaks and the condition of the front pulley. Check service receipts to see when the spark plugs were changed – there are 16 and they're not cheap.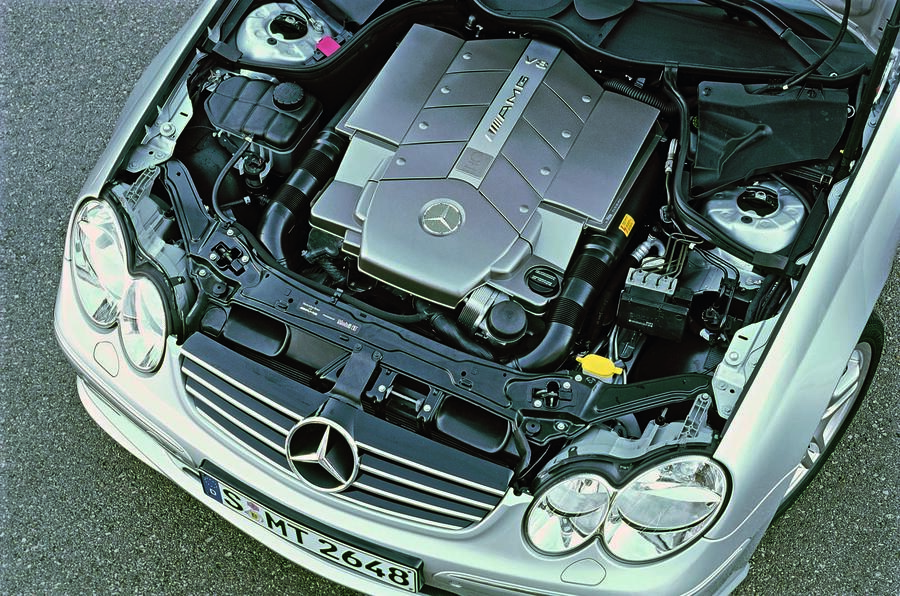 Gearbox: Cycle the gearbox through the gears from cold, feeling for shunting and knocks. The selector can stick in first but it's a relatively cheap fix. On early cars with the Valeo radiator, check coolant isn't leaking into the gearbox.
Brakes, suspension and wheels: Feel for heavy lipping on the edges of the discs (OE discs are expensive) and check pad thickness. Front suspension arms are a routine replacement item. The suspension is firm so don't mistake regular noises for anything serious. The front tyres can take a hammering from the sheer weight of the engine.
Electrics: There are ECUs everywhere, including the boot, so check they're not exposed to dampness by lifting carpets. The windscreen scuttle gets blocked, diverting water to the cabin.
Body: Look for rust on rear wheel arches and sills, and also behind the bodykit and undertrays.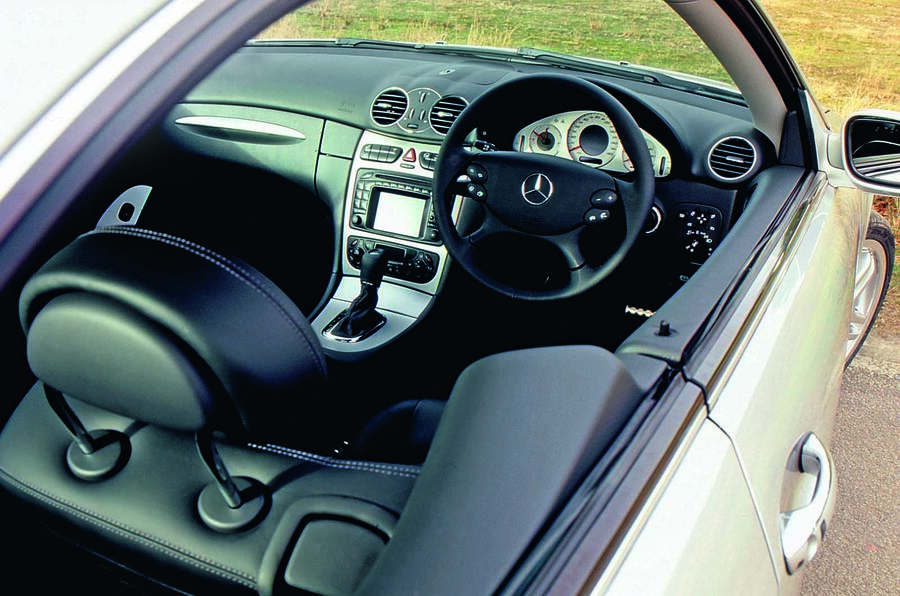 Interior: Generally tough, but for the best prices avoid anything scratched, torn and knocked about. Check everything works and that all warning lights illuminate first, before then going out. 
Also worth knowing
The secret to running a CLK 55 is budgeting. A warranty will cover unexpected bills but for routine servicing a good garage should be able to set you up with a monthly service plan. Mercedes' costs around £60 per month and ensures you have a nice row of official stamps in the book. 
How much to spend
£4500-£5999: Early cars with 100k-150k miles, most described as being in good condition and with 'full' service histories. 
£6000-£8499: Same as above but general standard a touch higher and fewer gaps/more Mercedes stamps in the book. 
£8500-£10,999: Includes a very tidy 2004/54 cabrio with 62k miles for £10,995. 
£11,000-£14,999: A more limited number of lowermileage cars in excellent condition. Includes a 2006/06 cabrio with 50k miles and full Merc history for £11,500. 
£15,000 and above: Not much better than the above but with a questionable price premium. 
One we found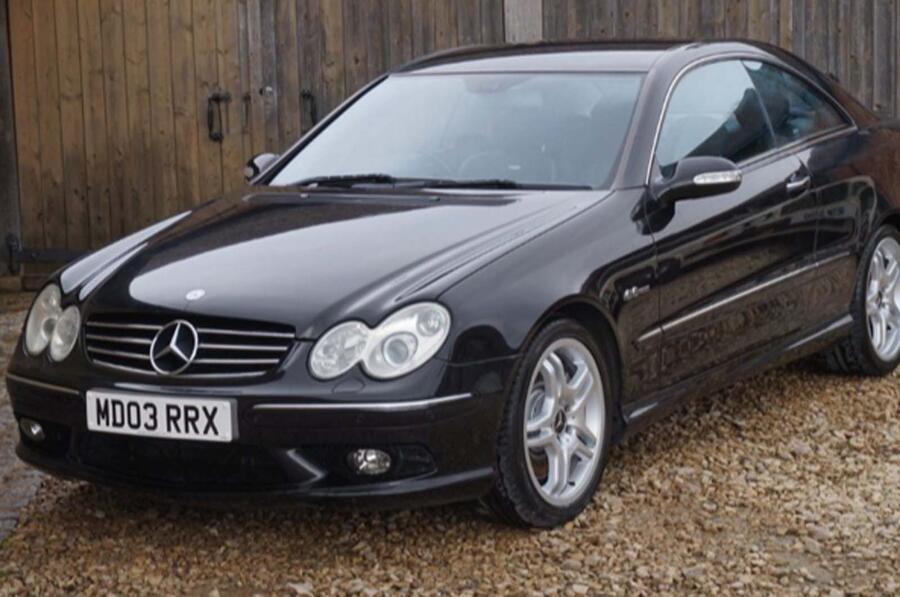 Mercedes CLK 55, 2003/03, 125k miles, £8995: Partial Merc history plus specialists, refurbed alloys, new discs, pads and front suspension arms, and a black leather interior: this 55 looks tempting at a shade under nine grand.
Read more
Used car buying guide: Mercedes-AMG special
Mercedes-AMG unveils most powerful four-pot engine ever​
800bhp+ hybrid Mercedes-AMG GT 73 4-door Coupe coming in 2020​
Source: Car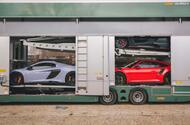 Rare and expensive cars require bespoke expert care and attention for transportation
Shifting expensive supercars is a risky business, and as we discover, not just from a financial point of view
Lewis Grimshaw has learned the hard way that whoever takes a car off one of his firm's transporters should be the person who loaded it, too. 
"It was a Subaru Impreza rally car and as I loosened the last wheel strap, it started to roll back," he says. "Instinctively, I grabbed the wheel but as I did so, two of my fingers slipped between the brake caliper and a spoke. As the wheel turned, they were almost sheared off from the tip of the finger to the first joint. There was a lot of blood." 
Having not loaded the car Lewis didn't know that with the engine switched off, the Subaru's hydraulic handbrake wouldn't function. Meanwhile, the mechanic who had overseen the Impreza's loading had insisted it shouldn't be left in gear, to avoid, he explained, the teeth being worn as the car rocked backwards and forwards in transit. On arrival and freed of its bindings, the car simply rolled backwards.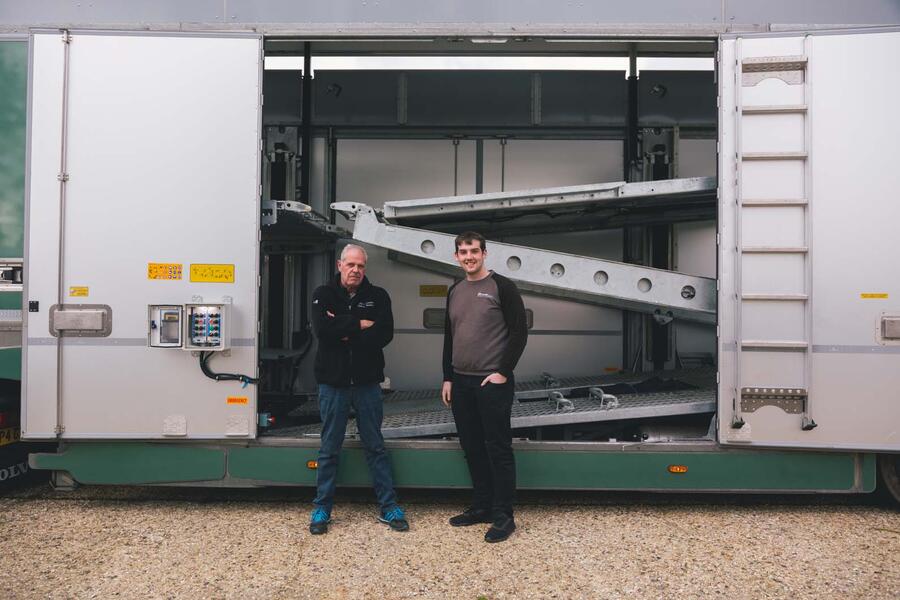 Today, seven years since that fateful delivery, you'd barely know Lewis's fingers had been mangled. But what light scarring remains is a reminder that the multi-million-pound cars his family's business transport under cover aren't the only precious things they must consider… 
I meet Lewis at seven o'clock sharp one weekday morning in the family's truck compound at Brackley, a few miles from Silverstone. His father Paul, who founded Paul Grimshaw Vehicle Movements 12 years ago, is here, too, as is Steve, the company's longest-serving driver.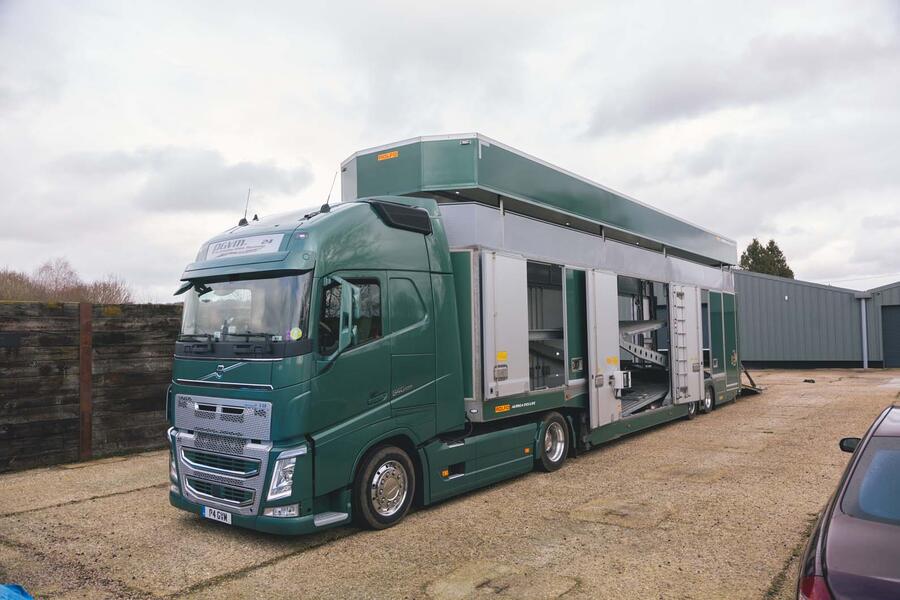 Paul and Steve are busy polishing one of the company's Volvo trucks that today is towing a Rolfo Auriga Deluxe six-car, covered semi-trailer. Inside it are a customer's McLaren Senna and 675LT, and his Porsche 911 GT2, all three collected yesterday from storage in the New Forest. In a few minutes, Steve and I will climb aboard the Volvo to take them to Silverstone for a trackday organised by Club GT Events, a company for those with the cars, the time and the cash to sample Europe's best race tracks and driving roads. 
"I love trucks," beams Paul, the Volvo now gleaming to his satisfaction. "I'm picking up the latest addition to the fleet next week: a new-generation Scania S650 V8. I can't wait."
Lewis may have come close to losing a couple of fingers, but twice Paul has come close to losing his life. He's had two major strokes as a result of the stress associated with establishing a successful car transport business in just 12 years.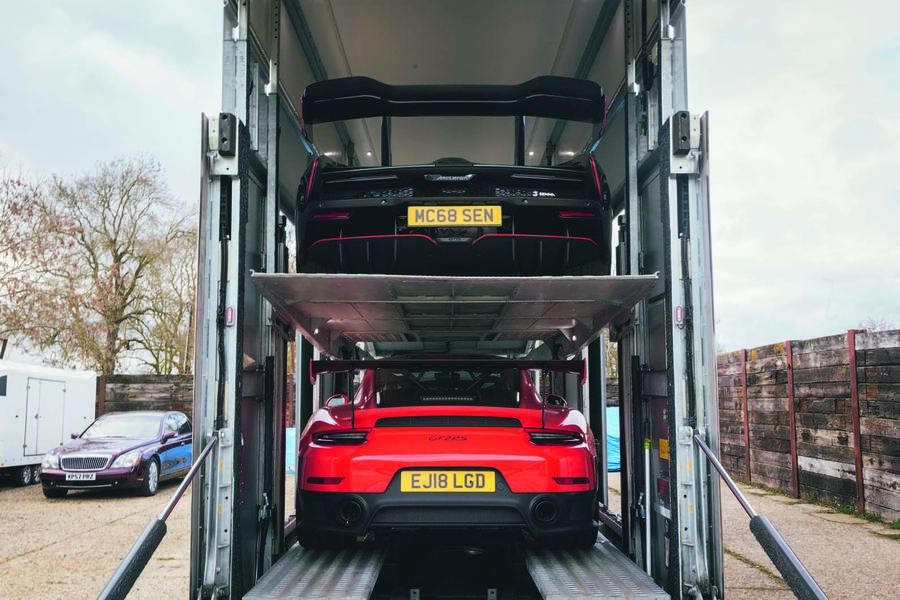 "It's been exhausting," he says. "Trucks like this Volvo cost £320,000 each and they have to earn their keep. Right now, we've got two trucks in Sweden, two in Ukraine, one coming back from Geneva and another bringing two Mercedes Formula 1 cars from Germany." 
The week before our visit, the company took nine Mercedes F1 cars to Silverstone for the launch of the team's new season. Recently, it took cars for Porsche to the Arctic and Audis to Kiev for a TV commercial. 
Its trucks regularly travel to Maranello to collect new Ferraris for UK dealers. In between, it rounds up cars for auctions and exhibitions, and, as it does for companies such as GT Club Events, delivers cars for individual clients to most of Europe's supercar playgrounds.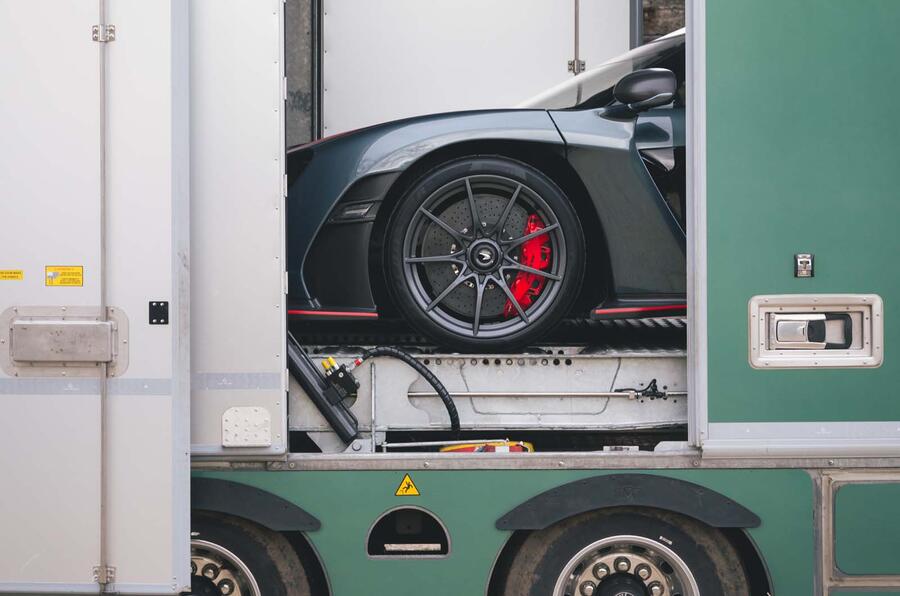 On one recent job a PGVM truck was carrying a Ferrari F50 GT and an F12 TRS – a one-off – and a Porsche 911 RSR. In circumstances like these, where the cars are not only valuable but irreplaceable, customers may insist on spreading the risk. 
"Not long ago, we had to transport four F1 cars for Mercedes from testing in Europe," says Paul. "We used two trucks but Mercedes wanted them to go on separate Channel crossings in the event that a ferry went down." 
Remarkably, Paul doesn't know off the top of his head how many trucks PGVM has since their ranks are swelled by those he sub-leases to other operators. But on the subject of his own dedicated transporter fleet, he's clear enough.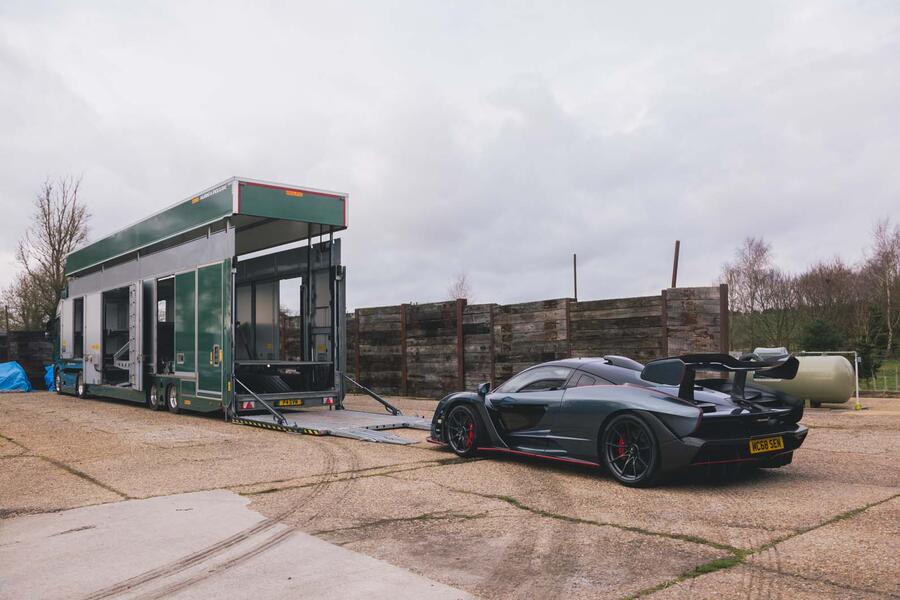 "There are three Rolfo covered trailers with extending roofs and three with extending backs for longer cars. Then there's a four-car truck for large vehicles, and a two-car truck. 
"We've also got two race trailers with tail lifts, like the Rolfo De Luxe we're using today, where the car is too long to drive up a ramp without grounding it. Aston Martin uses one of them to take two Vulcans on the top deck and all their race kit below." 
After the short drive to Silverstone, we watch as Dan, Lewis's 20-year-old brother, relieves the Rolfo of its precious cargo. I ask Lewis the secret to unloading a supercar without damaging it. 
"The key is to take the trouble to find out if the car has features such as power mirrors you can fold easily and chassis lifting systems. On a Ferrari, the lift switch looks like a damper mode button and on a McLaren it's a stalk on the steering column.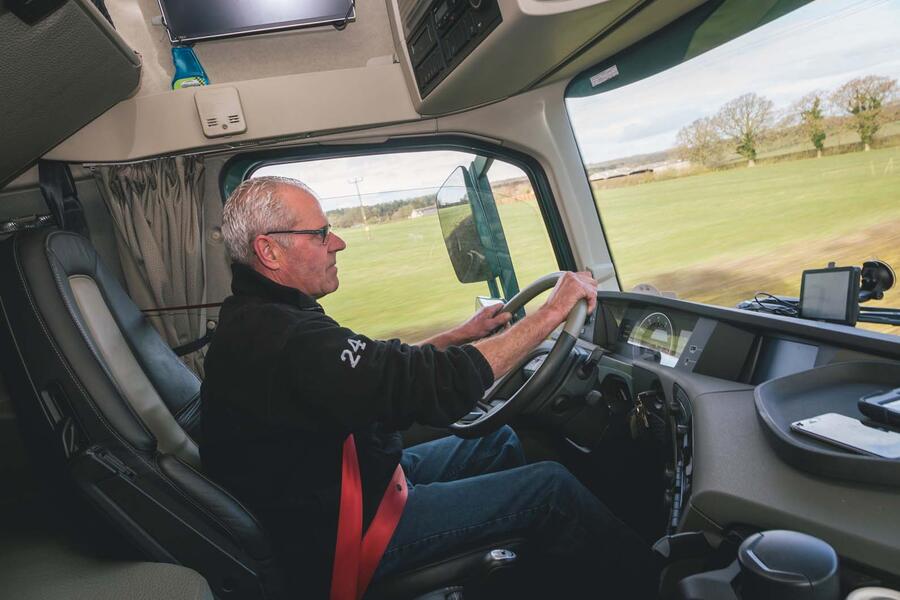 "And you must practise operating the clutch. A Testarossa's is extremely heavy while the carbon clutch on, say, a 360 Challenge Stradale is impossible to use until it's warmed through. I remember loading a Stradale that was on slicks. It was raining and as I pressed the throttle and let out the clutch to ease it up the ramp, the revs jumped and the back end squirmed. It was terrifying!" 
Sadly, one brother who isn't here is Lee. Ten years ago, aged 18, he was killed in a car crash. Like Dan and Lewis, he loved motocross. The company logo features his racing number, 24. "It reminds us that business is important but family comes first," says Paul.
In the club
The pitlane garage at Silverstone occupied by Club GT Events, a company that organises trackdays and driving tours for thrill-seeking owners of supercars, is buzzing. 
Drivers resplendent in their race overalls are happily fussing around their track-prepped Ferraris, Lamborghinis, McLarens and Porsches. Cheeriest of them all, though, is the chap reacquainting himself with the trio of cars, a McLaren Senna and 675, and a Porsche 911 GT2, that we have just witnessed Paul Grimshaw Vehicle Movements delivering safely to the circuit. He looks on as driver Dan backs the Senna carefully out of the company's covered trailer.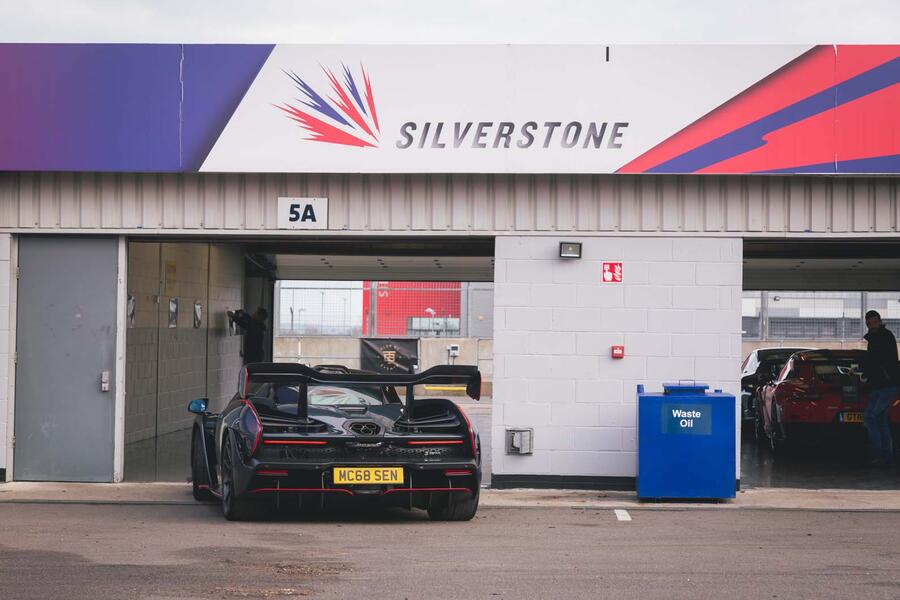 Circulating among the other guests, all of them deep in enthusiastic conversation against the cacophony of cars screaming down the nearby straight before lifting off for Copse, is Kevin Giblin of Club GT Events who has organised today's experience. 
"We hold six or seven Silverstone days each year plus as many days again abroad at other tracks," he tells me. "We do factory tours, too, and everyone stays at top hotels. So that everyone gets the attention they deserve, there are never more than 10 drivers at each event." 
As the Senna heads out to the track, I make a mental note to check my lottery numbers. 
Read more
The man who buys the Ferraris you really shouldn't​
A day in the life of an award-winning takeaway delivery driver​
Source: Car