Buy

them before we do: second-hand picks for 14 June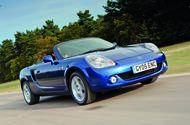 The Mk3 Toyota MR2 is famed for its point-and-shoot handling, meaning we can just about overlook this example's auto 'box
The Mk3 MR2 of 2000-06 is a pretty thing and an interesting, if impractical, alternative to the Mazda MX-5 Mk2 of the same period. Both are rear-wheel drive but the Toyota has its 138bhp 1.8-litre engine behind the driver, which is neat. 
Toyota MR2 auto, £2790: Facelifted cars from 2002 got a six-speed manual gearbox over the earlier five-speeder. The optional auto, or sequential manual transmission to give it its proper name, also gained a sixth gear to go with the shift buttons on the steering wheel. This version is rare and the electronics can be temperamental but, say enthusiasts, it's the one to have for its quick-fire changes. 
We found a 2003-reg auto with 83,000 miles for £2790. It has the optional hard-top and full service history, although one seller's 'full' is invariably a picky buyer's 'partial'… 
Still, we're tempted so the first job will be to check the gearbox is free of faults. Turning to the engine, pre-facelift cars suffered self-destruction of the pre-catalytic converter that could cause fragments to enter the engine, with the inevitable consequences. Post-facelift cars, like ours, had a more secure cat matrix and revised piston rings, but they aren't completely out of the woods. A diagnostic check is a good idea. 
Precise handling is one of the reasons you buy these cars so we'll get it on a ramp and check the condition of the rear track adjusting bolts. While there, we'll also have a squint at the handbrake cables because they can fail and are a five-hour job to replace, requiring removal of the fuel tank. Last but not least, the rear subframe will be poked and prodded. It's a rust trap that, alas, can be terminal. 
Mitsubishi Colt Sapporo Turbo, £2475: Back in the 1980s, Mitsubishi had some interesting and beautifully built motors, including the roomy 2.0-litre turbocharged and rear-wheel-drive Sapporo coupé. They're super-rare now. This one has done 79,000 miles. Better value than a Ford Capri.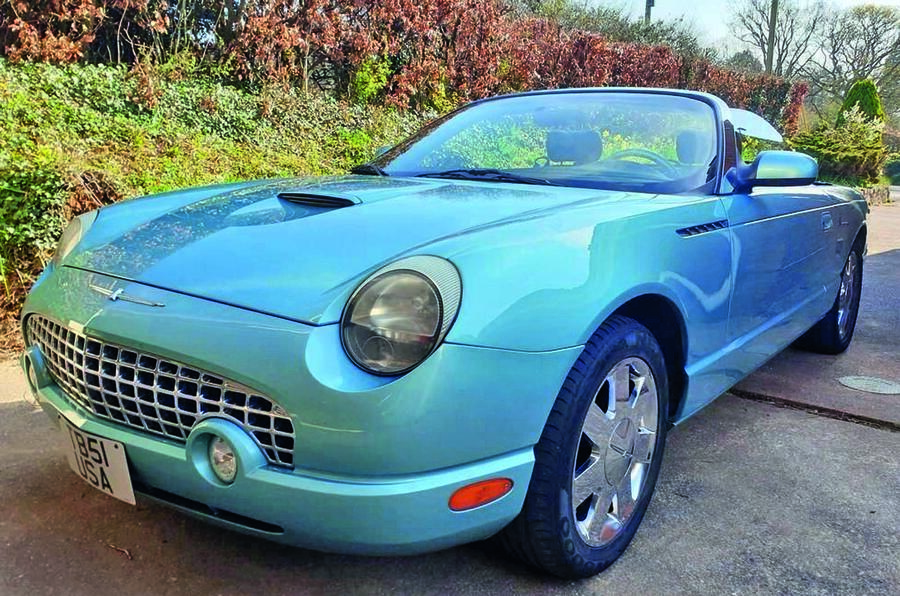 Ford Thunderbird, £15,000: This love child of Ford and Jaguar (that's Browns Lane's 4.0-litre V8 under the lid and the S-Type under the floor) remains a distinctive-looking convertible. We found a 2001- reg with 85,000 miles and turquoise leather seats to match the exterior colour. Not a car for shrinking violets.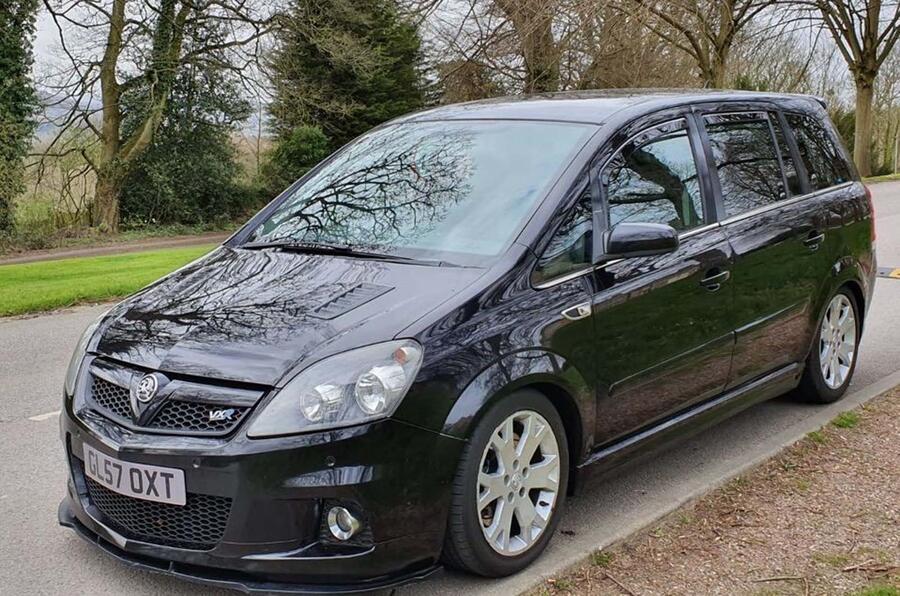 Vauxhall Zafira 2.0l Turbo VXR, £4295: Putting the Astra VXR's 2.0-litre lump in the General's people-carrier was a crackpot idea but we're glad they did, especially when today you can get a one-owner 2007/57-reg one with 123,000 miles, 237bhp and 0-62mph in 7.2sec for this money.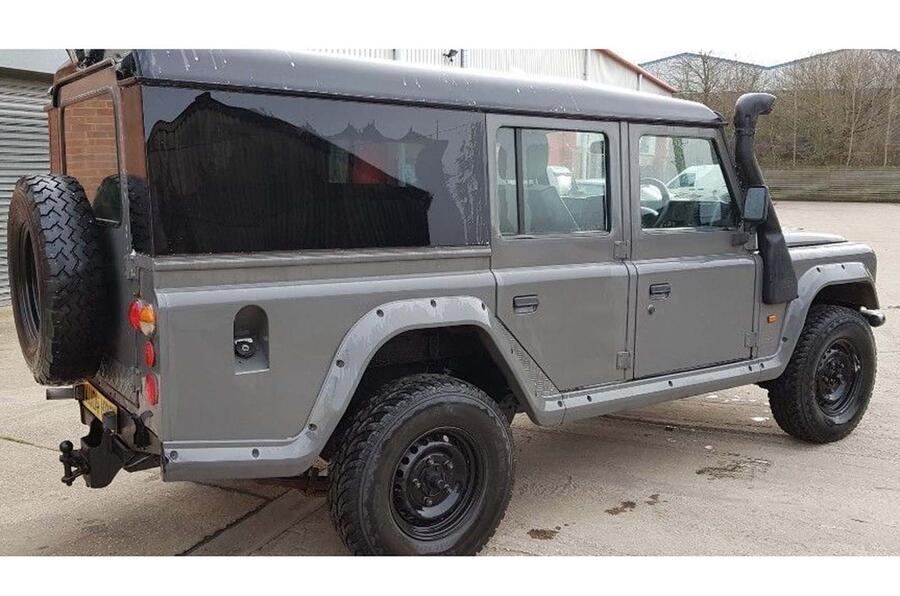 Santana P10, £4750: With prices of old Landies heading for deep space, how about this lookie-likie, 64,000-mile, 2005-reg Spanish-built Santana? That's a steel body you're looking at and, if you could see it, an Iveco 2.8 diesel with 202lb ft torque. It'll pull 3500kg and frolic off road with the best of them.
Auction watch 
Mercedes-Benz CLS 500: Wrapped (as in vinyl and not around a tree) CLSs like this one really look the business. It's a 2007/57-reg car with 117,000 miles and dressed to look like a 55 AMG right down to its boot badges, quad pipes and interior.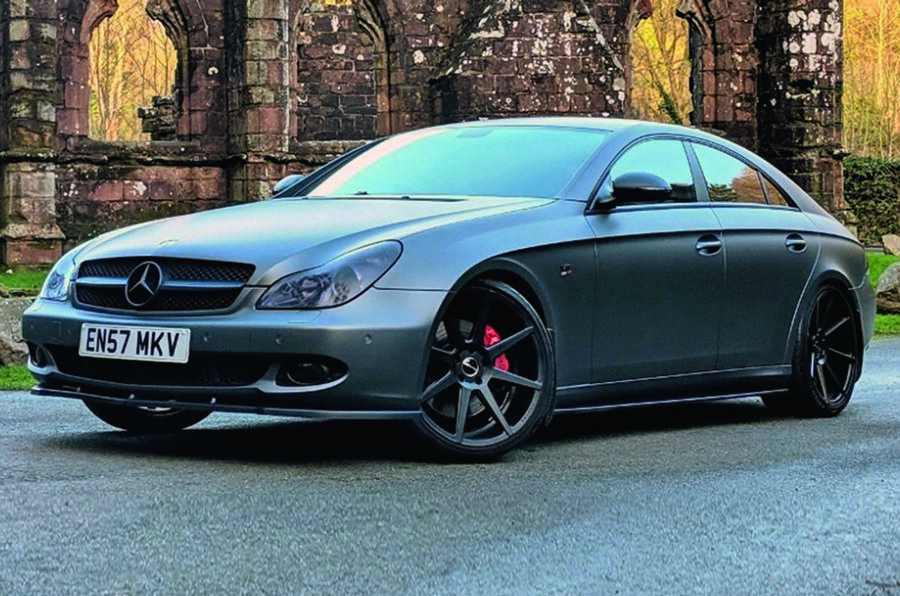 You wonder why anyone would go to the trouble, except that, being a 2007-reg 500, it has the later 382bhp 5.5 V8 under its bonnet for 0-62mph in a near-AMG-rivalling 5.4sec. (The 470bhp 55 AMG cracks it in 4.7sec.) It went into the ring with a bundle of workshop receipts, although there's no mention of them adding up to full service history. The hammer fell at £7504. 
Get it while you can
BMW 530e M Sport, price new – £50,000, price now – £32,850: Last month, Autocar reported the recent fall in registrations of plug-in hybrids (PHEVs); a result of the government's decision to withdraw its PHEV grant, as well as supply difficulties caused by WLTP testing. It's an issue that could be coming home to roost in the form of lower prices for certain nearly new and pre-reg PHEVs.
We came across a 2019/19-reg BMW 530e M Sport auto with 3000 miles for £32,850, or £17,000 less than the new, on-the-road price. That's some reduction on a model as efficient as this. 
Clash of the classifieds
Brief: Please find me a surf dude's motor for £1000.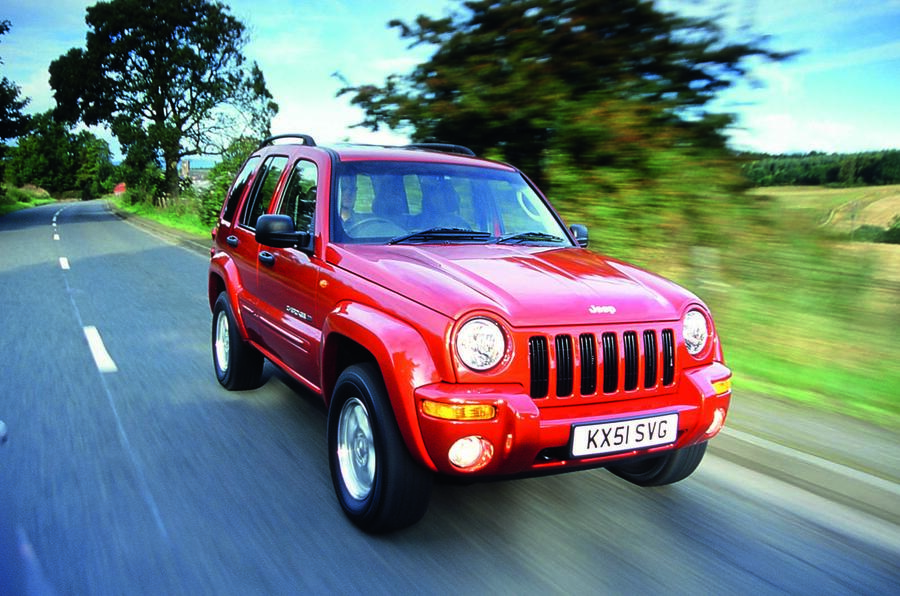 Jeep Cherokee, £999: Surfer dudes need something that's good on sand, so four-wheel drive is a must, and you'll also need a strong and robust diesel engine to get you out of trouble if you get stuck in a rising tide. You'll also need a fairly high driving position, so you can see round those high-hedged Cornish lanes, five doors for easy egress and a capacious and easily cleanable interior for your boards and wet suits. This Jeep's got a relatively low mileage and a service history. I love it, don't you? It makes me feel slightly tingly… Mark Pearson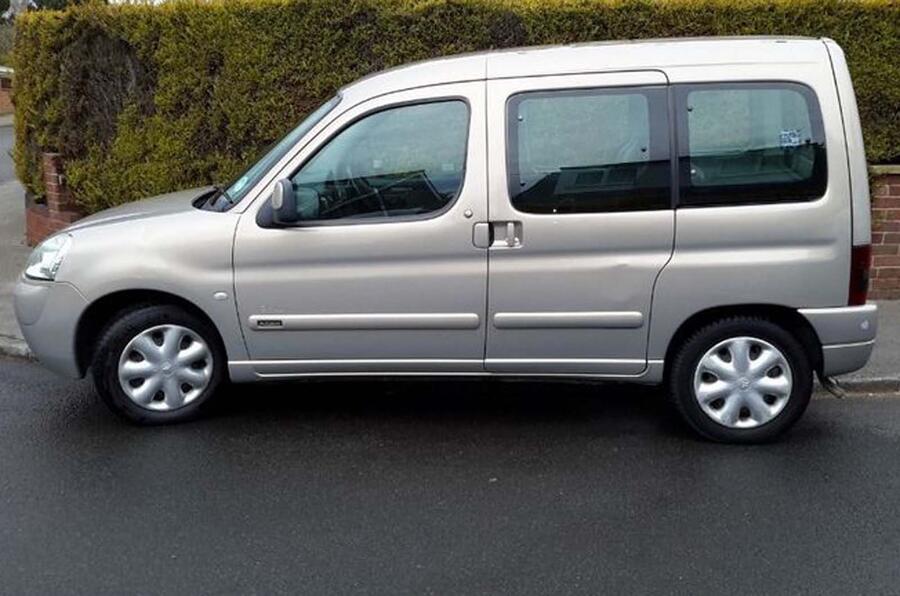 Citroen Berlingo, £950: Back in the day, California surfer types rocked around in Volkswagen Kombis because they were simple and cheap to run and had wipe-down interiors. Today, I'd argue, the modern equivalent is a Citroën Berlingo. Its van-based mechanicals are tough, you should be able to get nearly 40mpg from this 1.6-litre petrol example and the rugged interior needs only five minutes with a broom, even if half of Newquay beach ends up in it. For a mere £950, I can't think of a finer low-cost board carrier. It even comes with two fresh tyres and recent MOT. Max Adams
Verdict: If I can't have a Vee-Dub, that Jeep will do nicely. 
Read more
Used car buying guide: Mk2 Mazda MX-5​
Top 10 best affordable sports cars 2019
Used car buying guide: Mk3 Toyota MR2 
Source: Car
Write

a Comment
Fields with * are required