Buy

them before we do: second-hand picks for 14 February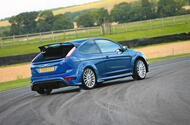 At a shade under 80,000 miles, this Mk2 Ford Focus RS looks a bargain for £15,500. Just be sure to check for hidden wear on the inside of the tyres
Four years ago you'd have been lucky to grab a Focus RS Mk2 for less than £19,000, but now prices start at around £13,500. Not only that but there's also a whiff of the fire sale about them, with many being advertised at £1500-£3000 less than the market average.
It so happens that a colleague has been considering selling his Mk2 Focus ST that he bought 12 months ago. Not a chance. Prices have nosedived and his plan to come out with his shirt on is in tatters.
"Too many tired, ratty, leggy and modified cars, plus just keeping one on the road is getting more expensive," is his theory. It could equally well apply to the RS. The upside is that if you've always hankered after one, now might be a good time to strike.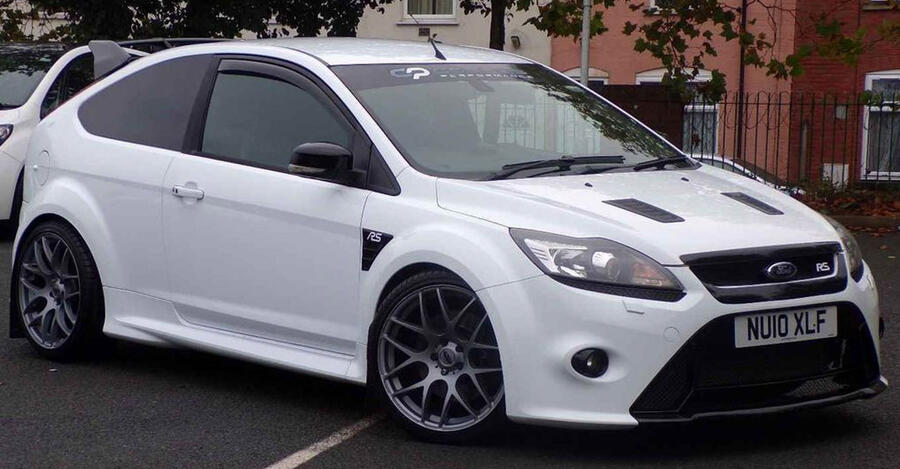 An unmodified car with a reasonable mileage and a good history – virtues that will stand it in good stead as they become rarer – is what you want. We found a 2010- reg with 77,000 miles and full Ford service history for £15,500. It's being sold by a Ford dealer, so we'll assume they know a good one from a duffer.
We'd be keen to check it's been fed a diet of Castrol Longtec or Edge 0W-40 and that when we remove the dipstick, we can't hear the hiss of escaping air, indicating excessive crankcase pressure caused by a split diaphragm in the combined oil filter and breather (but it's easily repaired).
The gearbox should change smoothly and tyres should be of the premium variety with no excessive wear on the inner shoulders. Finally, we'd trace the ECU wiring to check it's not being frayed by excessive engine movement.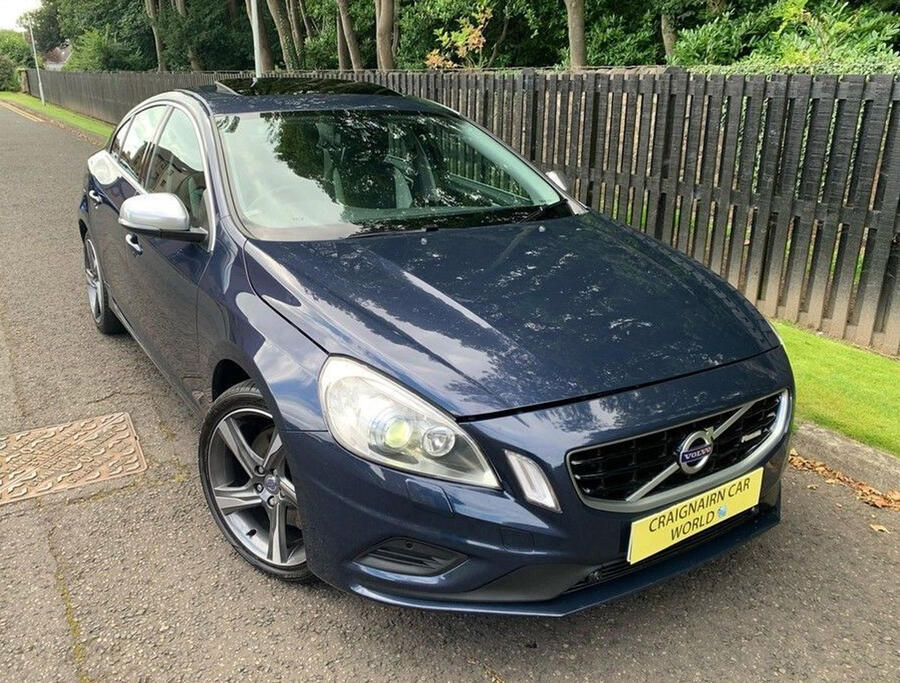 Volvo S60 T6 R-Design 4WD auto, £7990: Same age and power as the Focus RS above, this is a comfy express rather than a hot saloon like the previous-gen S60 R. Our find is a 2011-reg with a heroic 140,000 miles but with just the one previous owner and a full service history.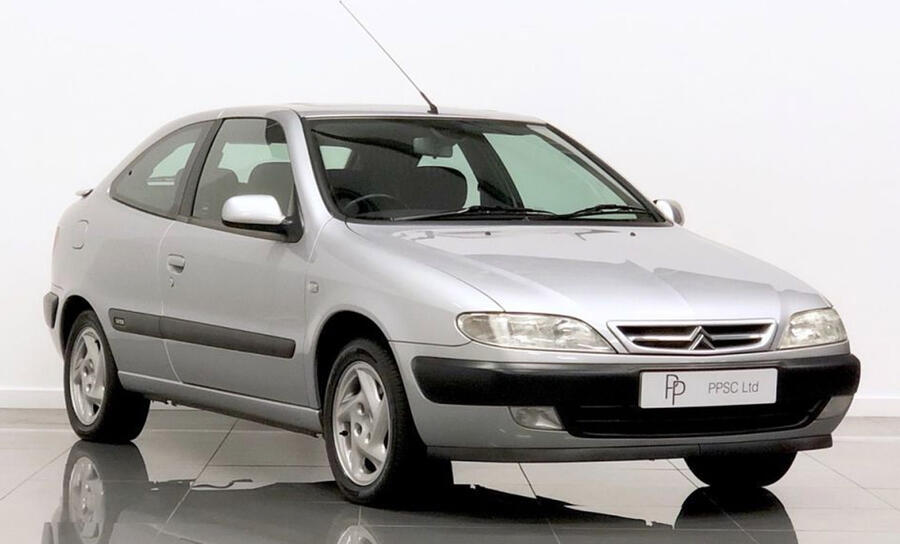 Citroën Xsara 2.0 VTS 3dr, £3480: Citroën has moved on from blandlooking fare like this Xsara VTS, but under the bonnet is a 165bhp 2.0-litre good for 0-62mph in 7.7sec. This 70,000-miler is in great nick, with just one owner and full history. It's got future classic written all over it.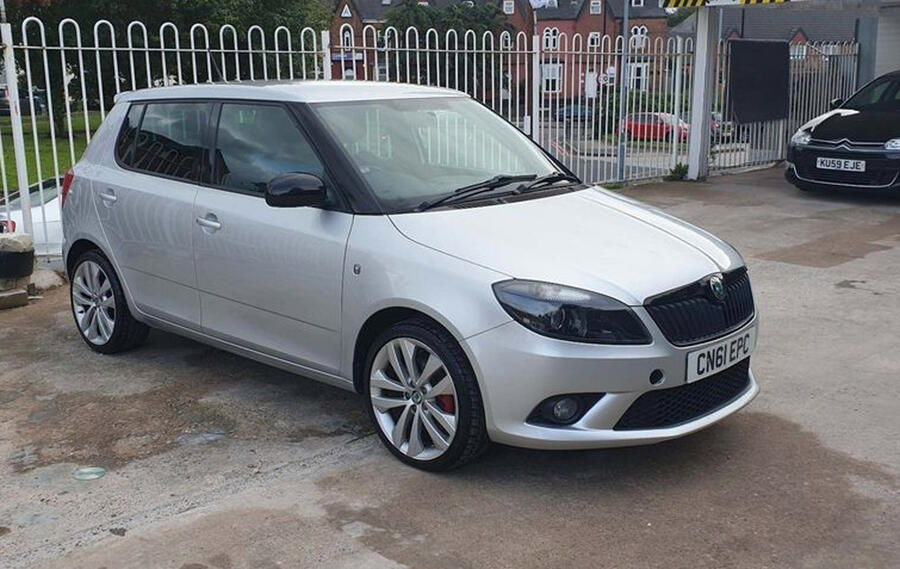 Skoda Fabia 1.4 TSI vRS auto, £4495: "One police owner" trumpets the ad for this warm hatch. It doesn't say much for the kind of life it's led except that it does have a full Skoda history, is in "excellent condition" and, being an auto, won't have been redlined often. Beware high oil consumption.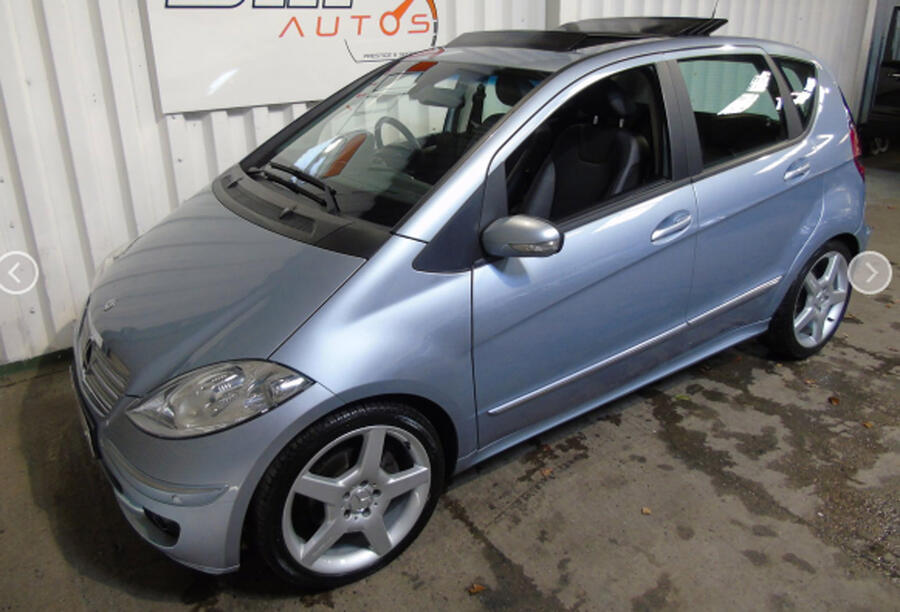 Mercedes-Benz A200 Turbo auto 5dr, £5000: Merc's answer to the Golf GTI has a 190bhp turbo motor and sports suspension to make it the most polished A-Class of its time. This one-owner, 2008-reg example has done 75,000 miles and has a full Mercedes service history and a panoramic roof.
Auction watch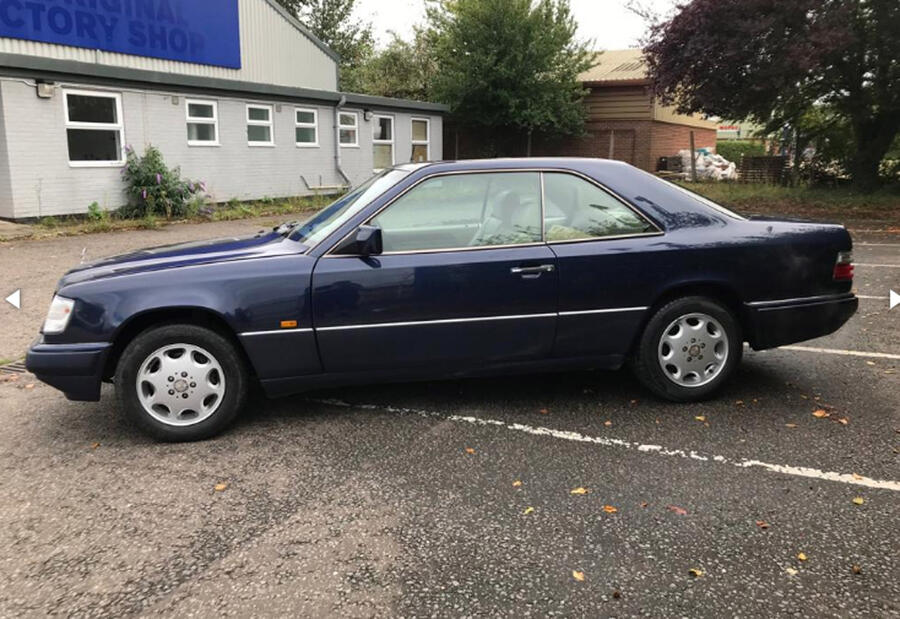 Mercedes-Benz E320 Coupe: The old W124 E-Class of 1984-96 is respected for its looks and build quality, but it's the coupé and cabriolet versions folk lust after. Of the two, the cabrio is easily the more desirable, but the perfectly proportioned coupé is no ugly sister. A late 1995-reg example with 162,000 miles on the clock went under the hammer recently, making £1020. Rust can take hold around the wheel arches and those looks can blind you to problems below, but this one appeared to be sound. The coupé is better value than the cabrio and the best are only going one way.
Future classic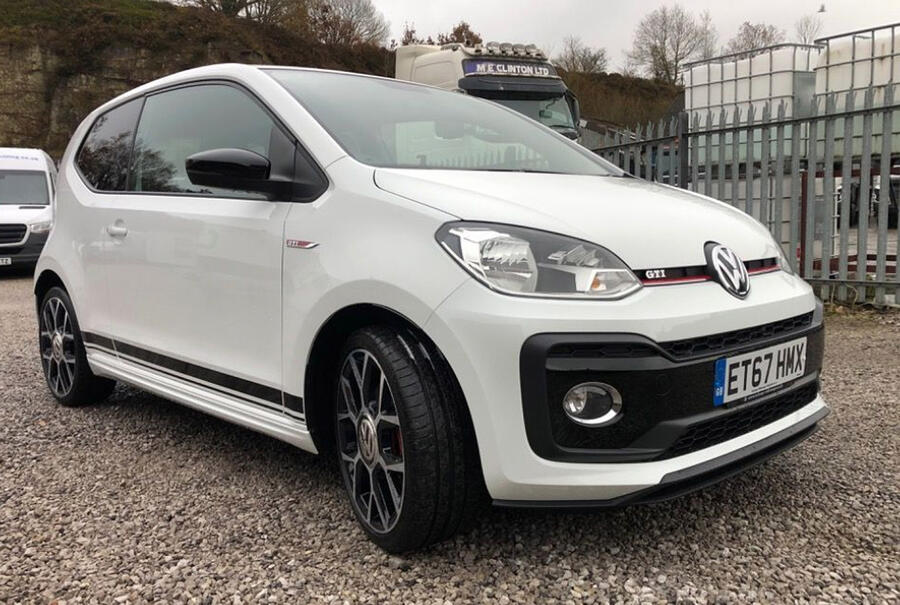 Volkswagen Up GTI, £11,950: From a future classic perspective, it's hard to imagine tomorrow's old tyre kickers getting excited about today's city cars. Unless, of course, they hankered after an Up GTI. It may lack the zest of its Golf equivalent but it's fun enough and that badge counts for a lot. Add rarity and you've a pint-size future classic. Today, prices start around £11,000. Our find is a private-sale 2018/67-reg three-door with 9000 miles for £11,950. Given that it only cost £13,750 new and approved used ones are about £12,500, we'd offer £11,000 and shake on £11,250.
Clash of the classifieds
Brief: Find me a BL special for £3000 to go to the Festival of the Unexceptional in.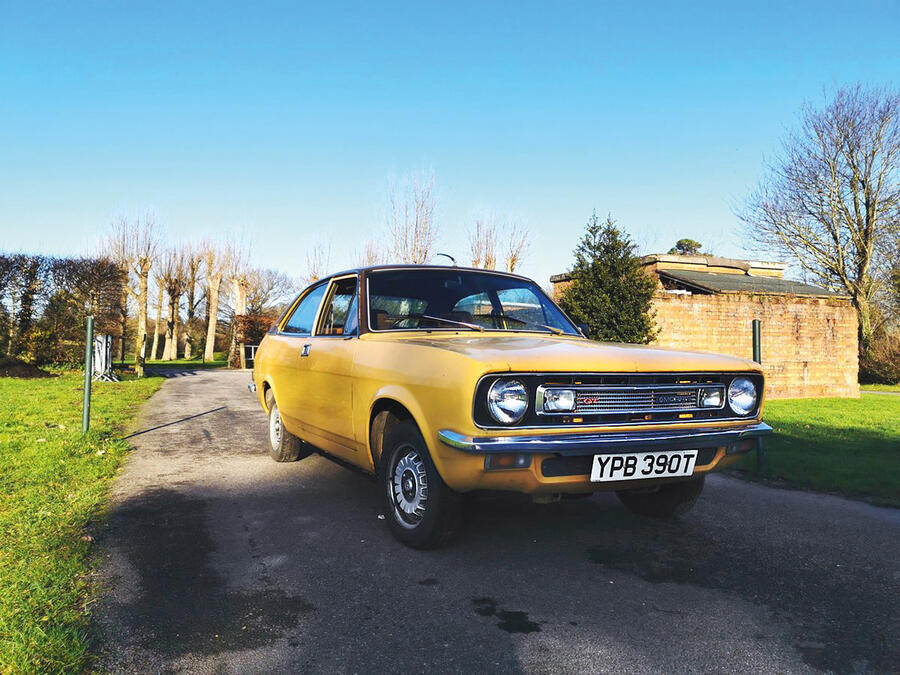 Morris Marina GT, £1800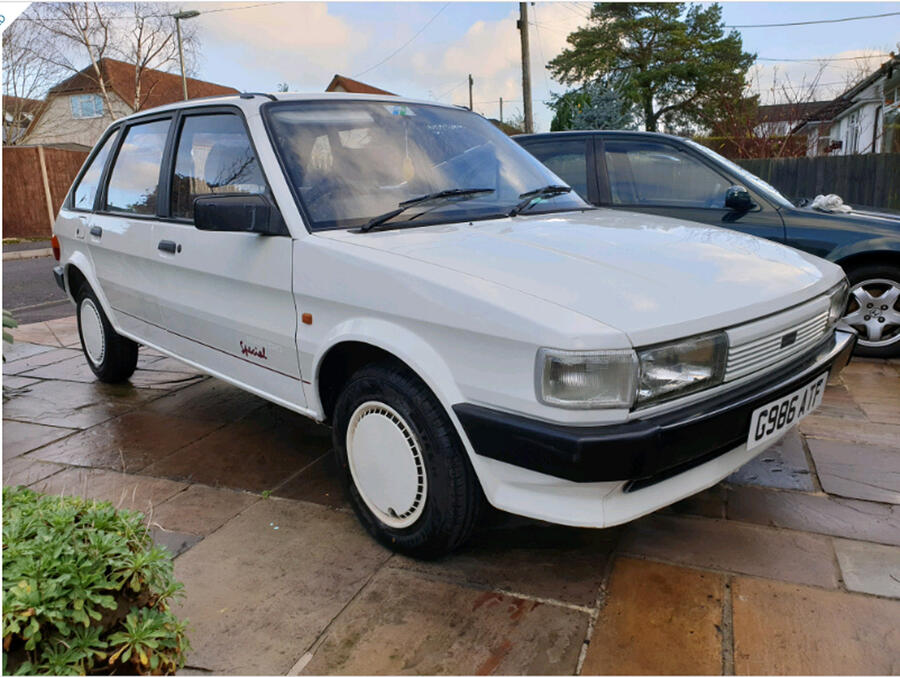 Austin Maestro 1.3 Special, £2000
Max Adams: I think we can all agree that the Morris Marina is excellent fodder for the Festival of the Unexceptional. To its credit, the Marina was a very important 'new' car for the Morris brand since it desperately needed to take on the mighty Ford Cortina. Sure, it was a rushed effort, but it forms yet another chapter in the rich tapestry that was British Leyland.
Mark Pearson: Yes, that's a nice way of saying it was utter rubbish, isn't it? Well, if you want driving precision and top build quality instead, take a look at my light and airy Maestro. Admittedly a Rover Group product by this stage but, you know, same difference. This 1989 peach has done just 35,000 miles from new and is immaculate. It's white – the best colour for Maestros – and, above all, it's not a Marina. Game over, I'd say.
MA: What's the point of a Maestro unless it has the 'talking dash'?
MP: Yes, that wasn't quite as successful as we hoped it would be. Never mind, Maestro still has zero-offset steering, keen styling and in its time could take the Golf to the cleaners. No car was more desirable.
MA: I'm going to quote the ghastly phrase 'fake news' since you're stretching the truth a bit there.
MP: So my Maestro trumps your Marina? John?
Verdict: That Maestro is truly unexceptional.
READ MORE
Exclusive: the future of Ford, according to its bosses 
Ford GT updated for 2020 with more power, new features 
Ford could expand Mustang line-up further in future
Source: Car
Write

a Comment
Fields with * are required