Buy

them before we do: second-hand picks for 12 July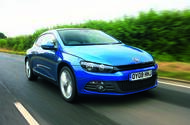 An early Scirocco is a good deal, if you're prepared to adopt the 'style over substance' ethos
It might sit atop an elderly platform, but Volkswagen's striking Scirocco still looks full-on space age
Eleven years since it was launched, the Scirocco's concept car looks have served it well. Production stopped at the end of 2017, although there are some 2018/18-reg cars around. 
VW Scirocco 2.0 TSI GT, £7495: It was facelifted in 2014, when it gained new lights, restyled bumpers and uprated engines. However, at heart, it remained the Golf Mk5 that it was based on, a model launched way back in 2004. 
You can feel that relationship in the crashy ride of more extreme Sciroccos and see it in the cliff-like dashboard. 
The long doors weigh a tonne, too, although strong catches ensure they don't swing uncontrollably into adjacent cars. If they did, the other motor would come off worse. The Scirocco's steel is that strong.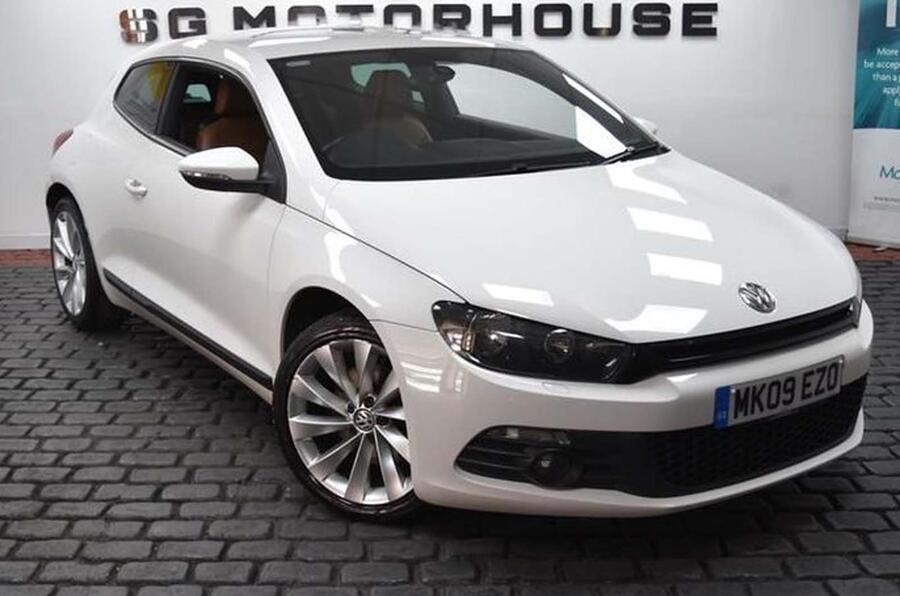 There are loads for sale at all ages, mileages and prices. We went mid-market and found a 2009/09-reg 2.0 TSI GT, the 198bhp version, with 70,000 miles. It's a manual rather than the DSG automatic. There are claims that the auto gearbox was a little troublesome and that it was only from 2012 that VW truly sorted it. That said, fitted with paddle shifters, it's quick and hugely entertaining. 
One trick when checking out a 2.0 TSI is to remove the dipstick while the engine's running. If the motor stutters, all's well, but if it runs on smoothly, there may be a problem with the crankcase ventilation system. Checking that second gear engages smoothly is another. Misfires may be the coil packs playing up but they're inexpensive. 
Our find has full service history and only two previous keepers. Finished in sparkling white, it looks good – if you can live with its tan leather interior.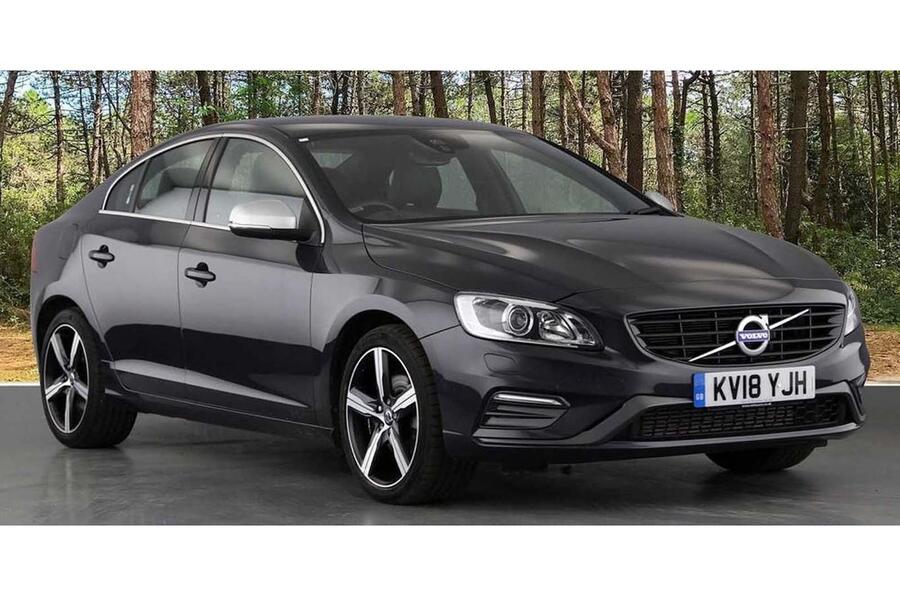 Volvo S60 D4 R-Design Lux Nav auto, £17,895: This S60 saloon, a 2018/18-reg with 7000 miles, is less than half the price it was new, when it cost £37,050. R-Design Lux Nav is loaded with kit and the D4 diesel engine is economical. If you can stand its plodding handling, it's a decent buy.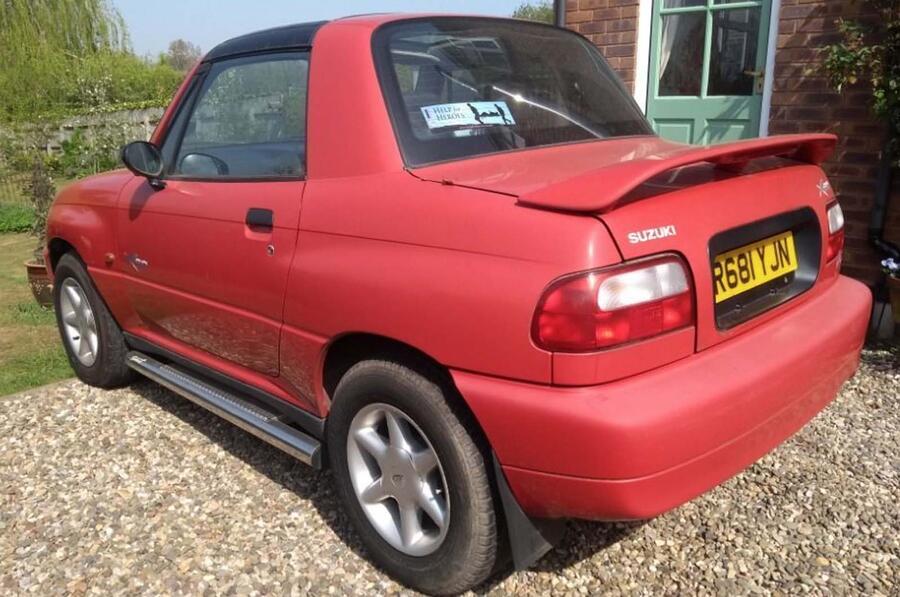 Suzuki X-90, £1200: Unlike the ugly ducking, Suzuki's stubby-booted, two-seat T-top never turned into a swan but it was at least fun and stood out from the crowd. This 60k-mile 1997/R-reg has a new battery, cambelt and exhaust.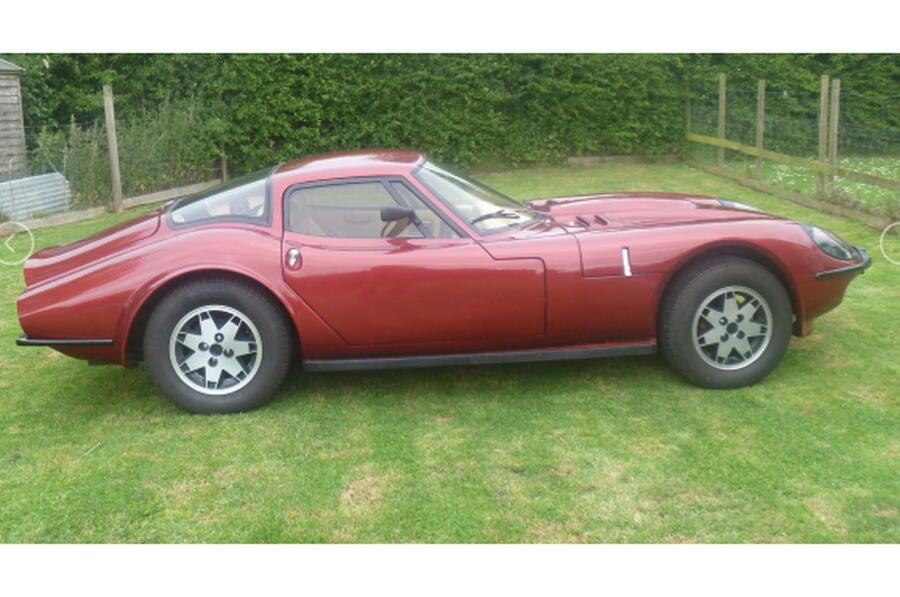 Marcos Mantula, £13,600: The Mantula was one of the better-looking products of the UK's specialist car makers. This 1986 one uses a 3.5-litre Rover V8 and has done 28k miles. Its history folder is 5in thick. The car has new suspension and has been kept in a dehumidified garage.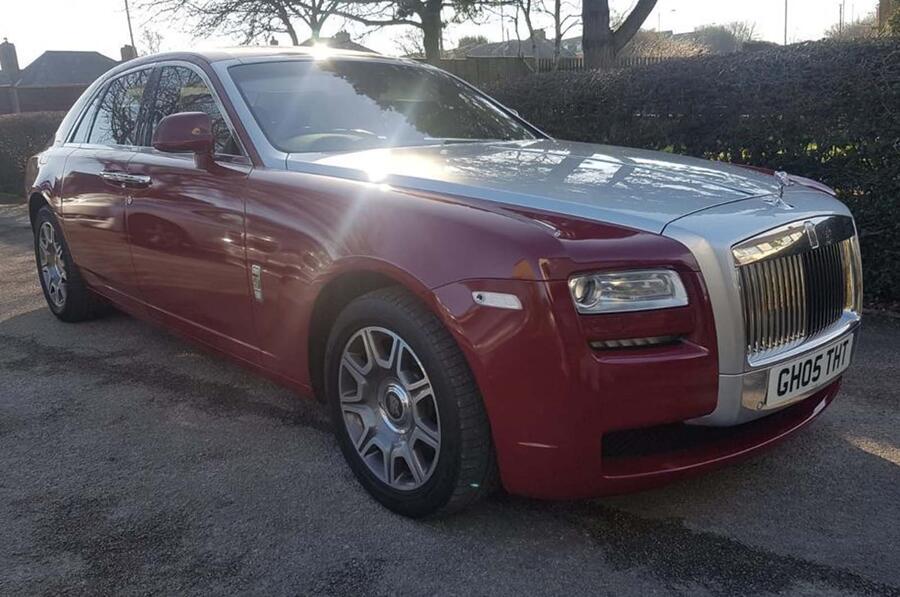 Rolls-Royce Ghost, £75,000: A new Mercedes S350d AMG Line or this 52k-mile 2011/11-reg Ghost with full service history and stacks of extras, including a panoramic roof and 360deg cameras? It has just been wrapped, though, which raises a few questions, chief among them 'why?'. 
Auction watch 
Toyota Rav4 3dr: At launch in 1994, the original four-wheel-drive RAV4 3dr thrilled car buyers with its secure handling and strong performance. Sadly, subsequent generations of the model porked out and the moment passed. Fortunately, you can relive those happy days from £500 for a 1995 M-reg with 146k miles and a new MOT.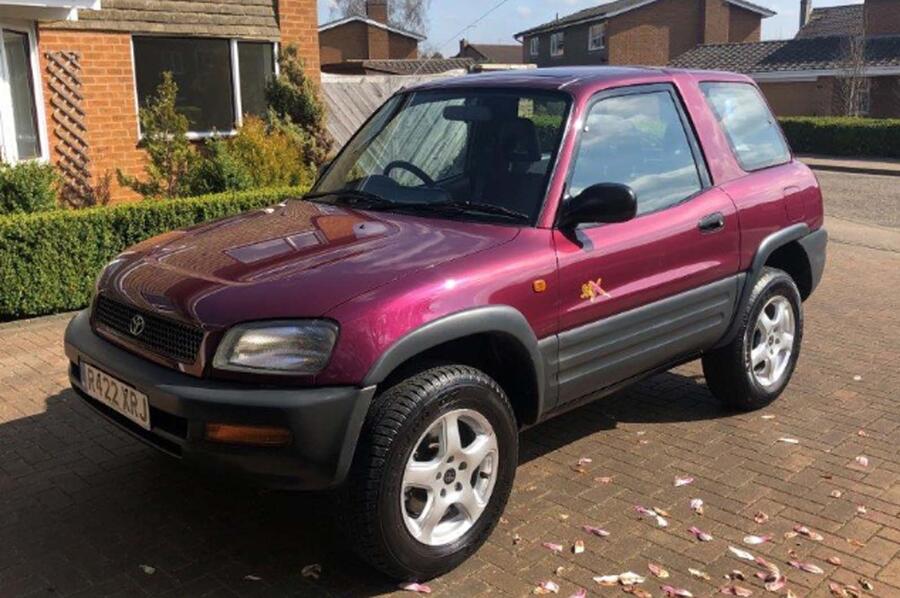 Meanwhile, someone was feeling a little more flush when they bid £1100 for this tidy 1997 R-reg 2.0 with 89,000 miles. It's in Stax trim, a special edition. The RAV4 was never short of creative trim names, others being Heat, Reebok, Max and Giant.
Get it while you can
Skoda Octavia 2.0 TSI vRS Challenge DSG 5dr, price new – £31,170, price now – £24,733: As the Octavia's replacement draws near, pre-reg vRS Challenges are appearing at low prices. We found a 2019/19-reg DSG with one mile for £24,733, or, as the main dealer's advertisement claims, £6437 less than new.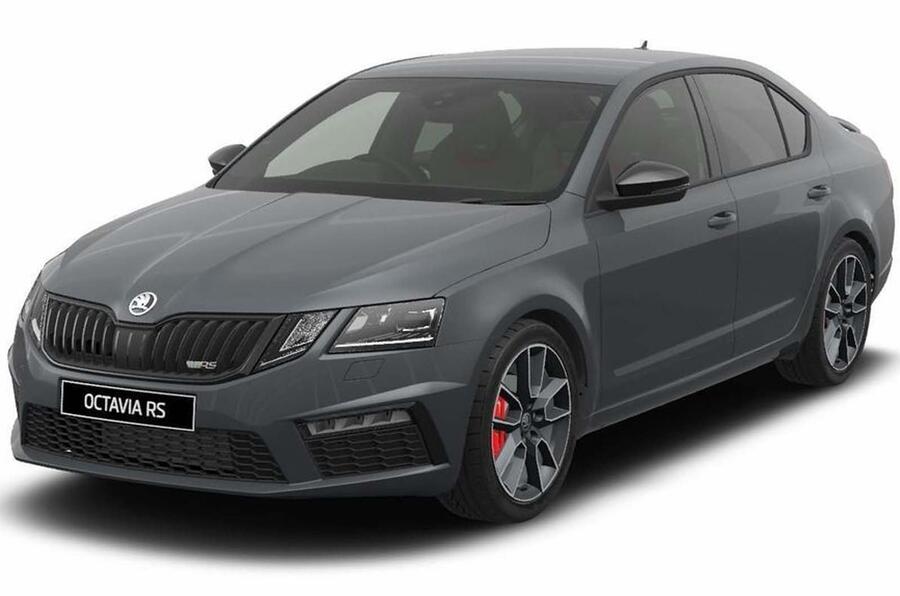 It needs to be that cheap, though, because as this was written, Skoda was supporting sales of new Octavias with an additional £1000 discount, a £2500 finance deposit contribution and cheap servicing. 
Clash of the classifieds
Brief: Find me a car that depreciates slowly for less than £20,000, please.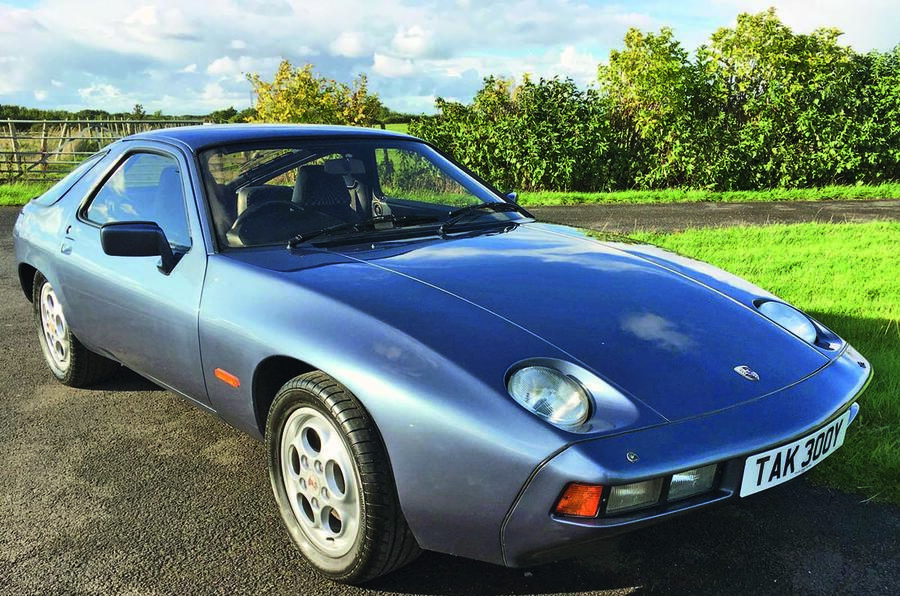 Porsche 928, £16,928: The task John has set is to find a slow depreciator, but I think I've found something that could be on the cusp of actually going up in value. The 928 is one of those Porsches that has yet to find the classic car spotlight, but it will, because this was a revolutionary car when it arrived: it was the European Car of the Year winner in 1978. This example has the fantastic Pascha inserts in the seats, air conditioning, cruise control, pop-up headlights and only 74,000 miles showing on the clock. Buy one now for just £16,928 and watch as prices rise. Max Adams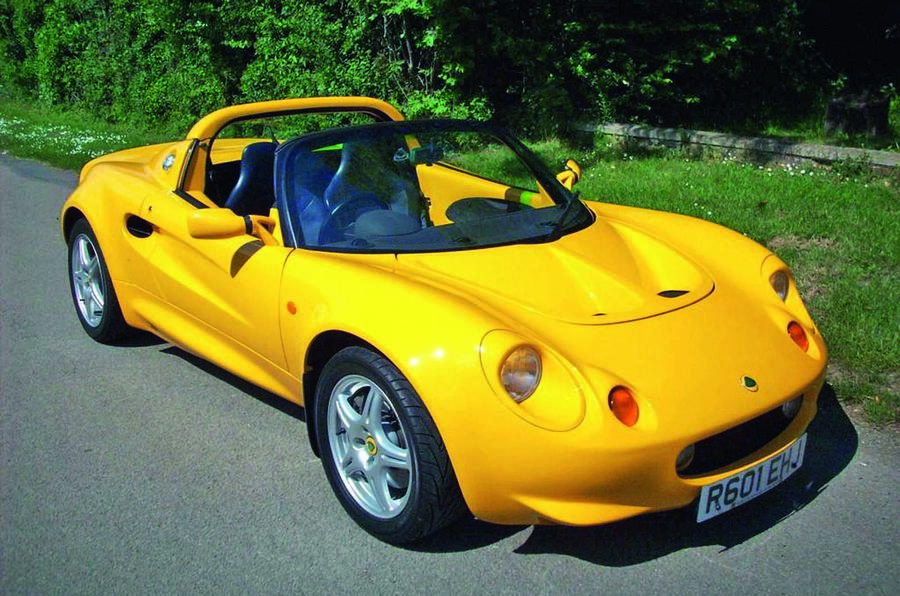 Lotus Elise, £18,995: Usually praised more for its agility than its durability, the noble Elise has enlivened our roads for more than 20 years, but this lightweight sporting paragon – so light that without a human sitting in it, it's in danger of floating off – is rock solid in one very important area: residual values. A regular topper of polls to find the slowest depreciators, an Elise bought now will probably be worth more when you come to sell it. No wonder: nothing else is as immediate, as responsive or as much fun to drive. This original example has been well cared for and comes with a minimal mileage. Mark Pearson 
Verdict: It's a close call but the 928's time has finally come. 
Read more
Volkswagen Scirocco 2008-2017 review​
Skoda Octavia vRS Challenge 2019 UK review​
Used car buying guide: Porsche 928
Source: Car
Write

a Comment
Fields with * are required