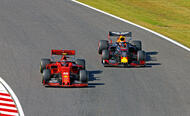 Verstappen and Leclerc: the biggest threats to Hamilton
Which of the generation Z talents will make Hamilton generation ex?
As Lewis Hamilton moves inexorably towards Michael Schumacher's seven world titles and 91 grand prix victories, where is the next-gen challenge coming from? Is Ferrari the biggest threat to Hamilton and Mercedes? Or is it Red Bull-Honda?
In Max Verstappen and Charles Leclerc, both teams have outstanding young talents. You'd have to favour Verstappen simply because of the intra-team situation. There's no doubting where Red Bull's effort will go, no disrespect to Alex Albon.
Verstappen, at 22, is blindingly quick. Five years into his Formula 1 career, it's now three-and-a-half seasons since he won his first GP. He's ready. And on the evidence of the season's final grands prix, so too is Honda.
At Ferrari, there's a problem. Leclerc is quicker than Sebastian Vettel. But there's not much in it. Going to the final round, Leclerc had seven pole positions to Vettel's two, but his average qualifying pace advantage was just 0.07sec. At Mercedes, Hamilton has qualified 0.18sec quicker than Valtteri Bottas over the season. At Red Bull, Verstappen had 0.57sec in hand over the demoted Pierre Gasly and 0.4sec advantage since Albon arrived.
F1 history is littered with examples of two number ones in the same team winning most battles but losing the war. In 1973, Ronnie Peterson and Emerson Fittipaldi won seven races for Lotus, shared four to three, but let in Tyrrell's Jackie Stewart to win the championship with five.
In 1986, Nigel Mansell and Nelson Piquet shared nine wins, five to four, for Williams-Honda, but when Mansell's tyre blew in that memorable Adelaide finale, Alain Prost retained his world title for McLaren, with four. A bit more recently, a warring Vettel and Mark Webber at Red Bull would have conceded the 2010 championship to Fernando Alonso but for a Ferrari strategy cock-up in the final round.
Hamilton and Mercedes very rarely drop the ball. If Ferrari is going to compete, it probably needs to prioritise Leclerc. But how does Ferrari team principal Mattia Binotto explain that to a 53-race-winning four-time world champion?
At 'Next Gen 2' level, some have waxed lyrical about the 2019 rookies (Albon, Lando Norris, George Russell and Antonio Giovinazzi) being the best crop ever.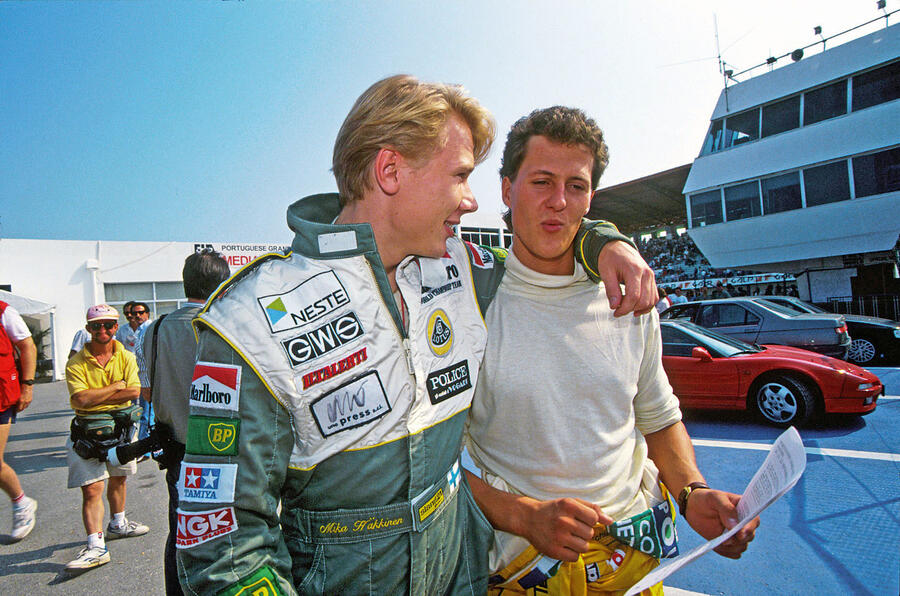 That's stretching things a bit. The more geriatric among you will be yelling: hang on, what about Jim Clark and John Surtees in 1960? The slightly sprightlier will be pointing out that Michael Schumacher and Mika Häkkinen, who arrived in 1991, can boast nine championships between them. And even that record was knocked over this year by the class of 2007, Hamilton and Vettel, now with 10.
But there's no denying the quality of the season's debutants. Russell is the hardest to judge because his Williams has been woefully uncompetitive. It badly lacks downforce, so for Russell to miss out on Q2 by five-hundredths at twisty Hungary of all places, and lap quicker than both Racing Points and a Renault, was a standout effort.
He has white-washed Robert Kubica in qualifying by the biggest margin between team-mates across the grid. I struggle writing that because Kubica's F1 comeback, eight years after his awful rallying accident, was truly gutsy. The late Niki Lauda, who saw Russell's testing performances in the Mercedes, had him down as a future world champion.
Although an average qualifying deficit of just over half a second to Russell might not look great, we may end up looking back on it as far better than appreciated. After all, Senna/Prost was billed as one of sport's greatest rivalries, yet Prost's average qualifying deficit over two seasons at McLaren was bigger, at 0.67sec…
At Red Bull, Albon raised eyebrows, not least Verstappen's, when he went to Suzuka for the first time and equalled Verstappen's qualifying time down to the last thousandth. You can't do things like that without real talent.
Over at McLaren, Norris's early-season form was so impressive that McLaren Racing CEO Zak Brown snapped him up for a three-year contract extension in early July.
Carlos Sainz, a man who pushed Verstappen when they were Toro Rosso teammates, has been an average of just 0.03sec quicker than Norris in qualifying – the tightest margin across the whole grid. The pair have forged the closest thing you'll get to a friendship in an F1 paddock.
READ MORE
Racing lines: why car makers still can't resist motorsport
Opinion: Why hillclimbing is the underrated hero of motorsport
New power generation: The young drivers making their mark on motorsport
Source: Car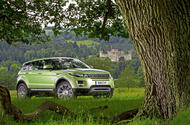 This kind of shot is far more enticing than on a driveway
Advertisers need to channel their inner Mad Men if they want their handiwork to stand out in the classifieds
Selling a car, as you frequently tell me, is a complete and utter faff. Not only do you have to cope with the great unwashed coming round to your gaff, kicking the tyres and probably slagging the car off, but they don't want to pay your asking price, either.
Oddly enough, I was talking about all this the other day and what's missing from most adverts is presentation. A car, even a nominally interesting one, needs to have a twist. Plus it needs to be properly presented and realistically priced. So let's see if there are any particular private ads out there that catch our interest.
I only have to rewind to the previous week where I spotted an otherwise unremarkable 2006 Ford Fiesta ST at £2500: the presentation was uniformly excellent. First, the seller had taken loads of pictures, to a decent quality, and it was expertly posed to the extent that it could have been an Autocar feature star. The icing on the ST cake was refurbished alloy wheels. Your eye was drawn to that detail. Feeding the Fiesta inner geek was an extensive description that included 'Mountune exhaust upgrade'. Excellent.
The Range Rover Evoque, meanwhile, is a vehicle that is bought for style rather than purpose. Yet 99% of the adverts I looked at had them parked in their natural habitat, the suburban executive home estate drive. I looked twice at a 110,000-mile 2013 2.2 SD4 Pure Tech, though. That was partly because it was on grass and some point stone. Yes, it had strayed off Tarmac. The background was trees. Lovely. The ad also mentioned alloys, 22in ones. They had been kerbed, but there was a ton of detail, which I liked. No doubt about the damage at all, plus some bodywork nicks were highlighted. Maximum points for accuracy. The actual description was a bit sparse but, hey, pictures tell you more than boring old words.
Convertibles should never be tucked up in a garage or on a drive. That's why the seller of a 2011 80,000-mile Mini Cooper SD Convertible had not only cleaned it thoroughly but also made a trip into the countryside to take uncluttered, decent-quality pictures in the wild. What's more, the description was both comprehensive and enthusiastic. The seller channelled their inner road tester, actually describing it as a fun drive and I quote: "The Mini has been a dream car for the past couple of years and makes me smile every time I drive it." That's how you do it, folks.
How not to do a car advert is absolutely everywhere. Simply avoid doing what everyone else is doing on that Faceache Marketplace thing or Flea Bay site. Good luck.
What we almost bought this week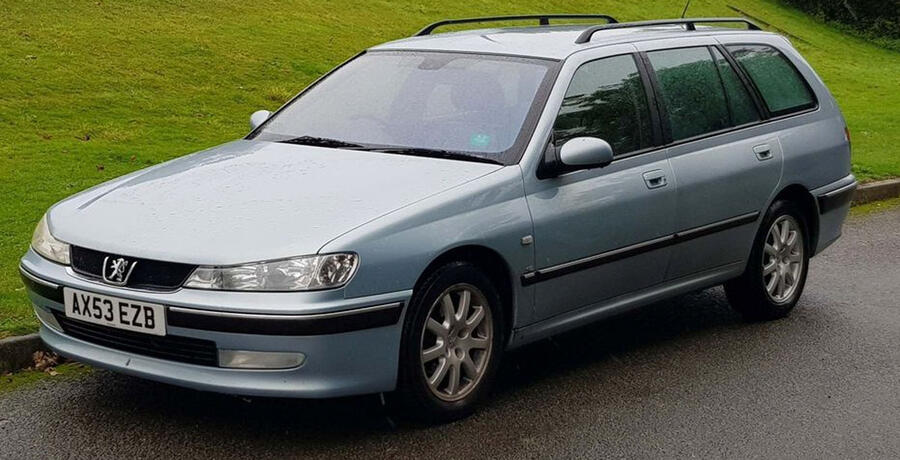 Peugeot 406 2.0 HDI SE Estate: One owner, full service history and a recent cambelt change – what's not to like about this 120,000-mile, 2003-reg 406 wagon, described as being in good condition? Agreed, a same-age Ford Mondeo and Vauxhall Vectra have bigger business ends but the 406's lower loading height and wide-opening tailgate let you make better use of what space there is.
Tales from Ruppert's garage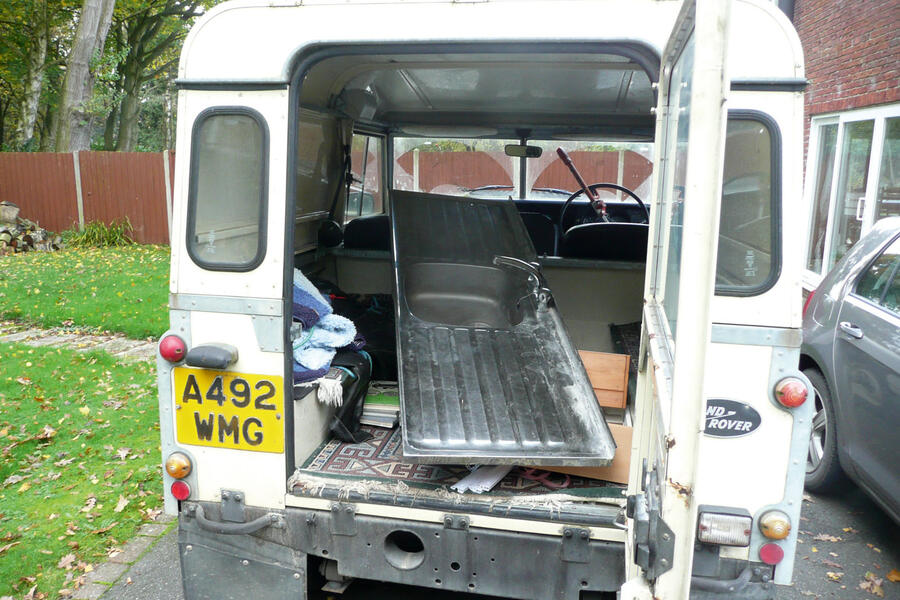 Land Rover Series 3: The Lorry is back with a fresh MOT and some new parts. Up front, there are new hubs, so at least it won't keep dripping on the drive. It has been a bad year for the Lorry dripping on the drive and brake fluid was just as bad as the petrol. Being a British Leyland product from the early 1980s, oil leaks are a given.
The Lorry is back to work because I've gutted a bathroom and getting rid of the evidence at the local tip has been a doddle. Another year of work, rest and not much play lies ahead.
Reader's ride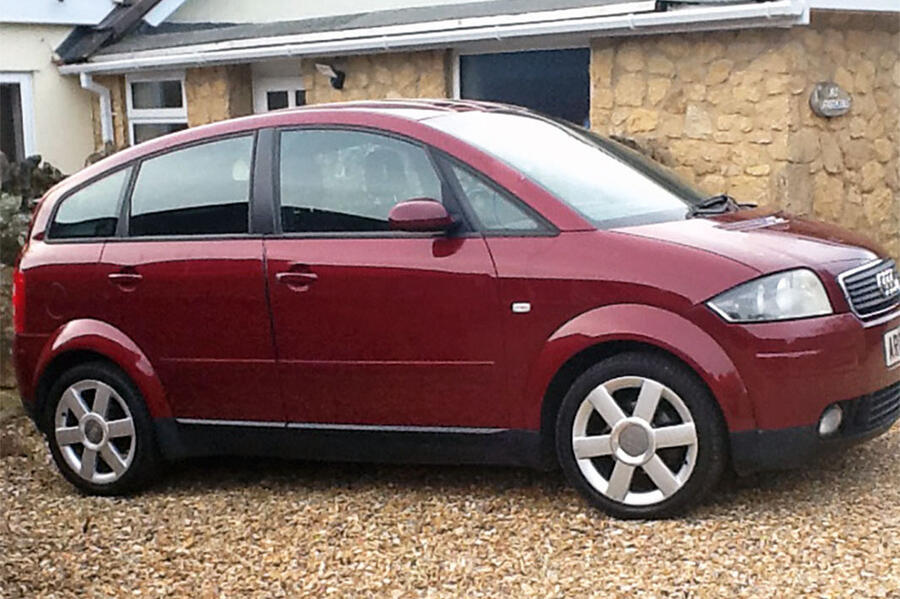 Audi A2: Steve is back after showing us his Audi A4. "I've been after this A2 for about a year and the owner eventually agreed to sell. I've always fancied an A2 because of the heritage and the space inside and the fact that Audi lost money on each one. My A2 was not much money but has a few bits broken, which means searching eBay etc. All part of the fun. And £30 tax is surprising. Also, some parts from Audi are cheaper than online.
"The car is a 2004 TDI 90 with 115,000 miles. I bought it from someone who has owned it for the past five years. There are a few issues, such as a broken rear light, a bonnet that needs respraying, various broken trim pieces, a chipped windscreen and cracked oil filler pipe. All will be fixed."
Readers' questions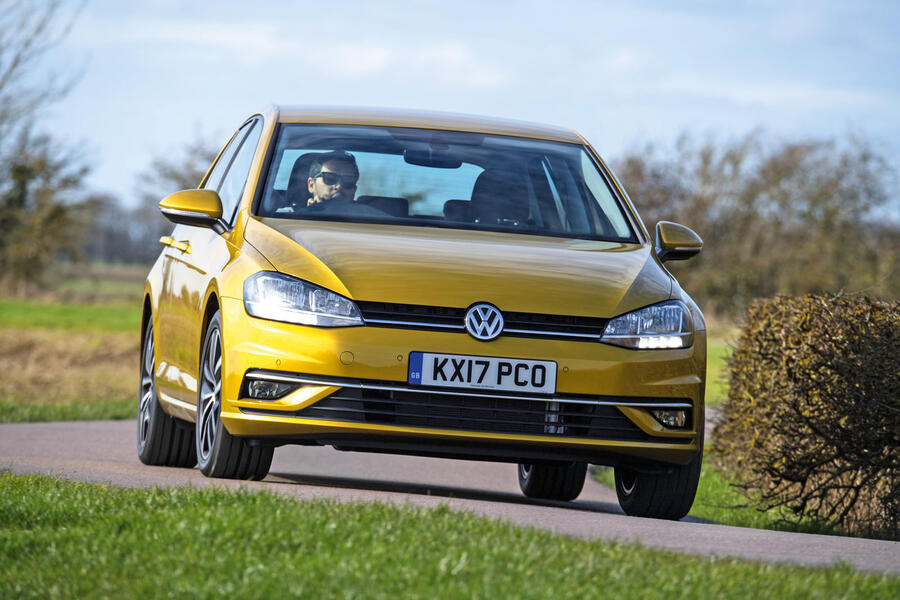 Question: I'm in the market for a new VW Golf 1.5 petrol. Should I wait for the all-new model or buy a current Mk7 now? Molly Clarke, Tonbridge
Answer: I suspect that if you're buying new, you want the latest model or else why bother? So the Mk8 it must be. It has pretty much the same engine, chassis and dimensions as the Mk7 but more technology and an updated look. However, if you suspected that there's money to be saved by buying a Mk7 over a Mk8, you'd be right. We'll assume you're financing it on a PCP, in which case VW is offering a £1500 deposit contribution and finance at 3.8%, plus discounts of around £2700. Push hard and you'll get a Match Edition with Winter pack, heated seats, LED headlights and dual-zone air-con for the same price as a Match. JE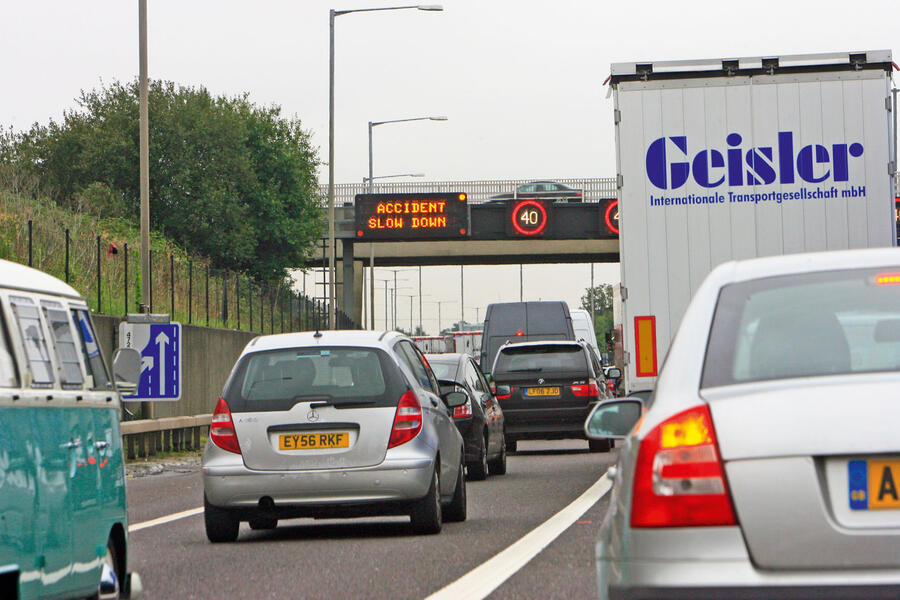 Question: What's the safest thing to do if you break down on a smart motorway? Rob Parkin, via email
Answer: Highways England (HE) says that if you aren't in a refuge area, you should get out of your car and wait behind the safety barrier, if there is one, and well clear of the car. But it also says that if there is no barrier, you should stay in your vehicle with your seatbelt on and dial 999. HE says it monitors motorways constantly and would close the lane and direct help to you. But an HE report admitted it takes on average 17min for the agency to identify a broken-down vehicle in a live lane. You better buckle up securely. JE
READ MORE
What has Ford ever done for us?
Ford Ranger Raptor to be trialled by UK police forces
Exclusive: the future of Ford, according to its bosses
Source: Car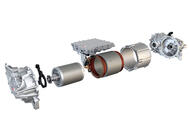 Integrated plug-and-play electric drivetrains should help make EVs more affordable.
Balancing affordability with profits is a major challenge facing EVs, but integrated plug-in electric powertrains can save everyone money
Turn a profit on electric cars yet still offer them at a price more people can afford: that's one of the major challenges facing the car industry. As things stand, it's difficult to make inroads into the cost of the battery, but in most other areas, such as the architecture and powertrain, there are savings to be made by integrating components into modular units that can be used in different applications. Volkswagen's modular electric drive matrix (MEB) describes not just the body and chassis architecture but the entire platform, including the drivetrain.
The forthcoming ID 3, the first of Volkswagen's new EV range to go on sale, will be powered by an integrated drive module called APP310. APP describes the way it's installed across the rear axle and 310 refers to its torque of 310Nm (229lb ft). In the ID 3, it will develop 201bhp and is a complete plug-and-play bolt-in powertrain.
Traditional, combustion-engine powertrains consist of an engine, gearbox and final drive with differential. On front-wheel-drive cars, the final drive unit is usually integral with the gearbox, but in a rear-wheel-drive car, it's located in the rear axle.
Although the components can be mixed and matched to an extent (same engine, different gearboxes and final drives) to suit the model derivative, they're not integrated in the same way as an electric drive unit can be. The petrol or diesel engine is normally made by the car manufacturer, while the gearbox may come from a supplier like ZF, Getrag or Aisin AW. The APP310 will be manufactured at Kassel for European and North American markets and Tianjin for China and Volkswagen plans to make up to half a million units a year.
The AC motor/generator (electric machine) is a synchronous permanent magnet brushless machine consisting of a rotor (which rotates to produce the drive) embedded with permanent powerful magnets and a stator (static) that surrounds it. Labelled 'hairpin technology' by Volkswagen, the stator is made of copper wire windings laid in a laminated frame, which generates a rotating magnetic field. The opposite poles of the rotor and stator are attracted to one another and the rotor spins in sync with the rotating field rather than lagging behind it like an asynchronous machine. The preformed flat copper coils produce greater torque density than conventional coils wound using copper wire. Both the rotor and stator are produced in-house at Volkswagen's component plant at Salzgitter.
The rotor drives the integral single-speed reduction gearbox, which is all that's needed for high-torque, lower-speed motors like this one. Smaller high-speed motors generally require a multi-speed gearbox. The other major component of an electric drive – the inverter, which converts DC current from the battery to AC for the electric machine and vice versa – is also integrated with the unit and sits on top of the motor.
Apart from the relative simplicity of assembling the integrated drive unit into the car, it's small and light, too. The combined weight of only 90kg is likely to be substantially less than if the electric machine, inverter and transmission were all built as separate units.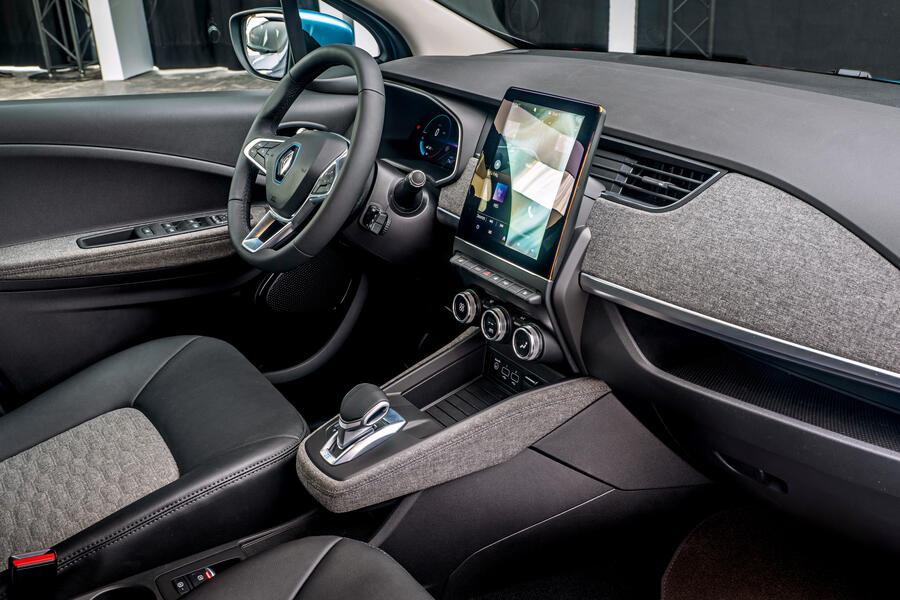 One car's rubbish…
Renault has developed a new textile product made from old seatbelts, scraps of textiles and recycled plastic bottle tops. The 'carded yarn' will be used to cover eight square metres of the Renault Zoe interior and is claimed to reduce the carbon footprint by 60% compared with conventional materials.
READ MORE
Under the skin: The hidden technology of brakes
Under the skin: How Tesla is making cars think like humans
Under the skin: Why you can always count on ABS
Source: Car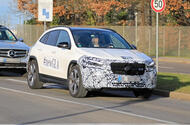 New spyshots and an official design sketch reveal updated design for second-gen GLA, with official debut on 11th Dec
The new Mercedes-Benz GLA will be officially revealed on 11 December, with new spyshots and a design sketch giving us an early glimpse of the BMW X2 rival. 
Although still featuring some front and rear disguise, we can see that the GLA crossover's shape takes plenty of inspiraton from the A-Class hatchback on which it is based, while the headlights are slimmed down variants of those found on the new GLB SUV. 
Although it sits lower to the ground than its predecessor, Mercedes has previously confirmed that the GLA's roofline is more than 10 centimetres higher off the ground, allowing for enhanced headroom and a more upright seating position in line with larger SUV models. Legroom is said to have been improved as well, despite the model being 1.5cm shorter overall than the outgoing car. 
Earlier this year, our spy photographers captured the interior of the compact crossover for the first time. The image shows that the dashboard is also set to be very similar to that of the A-Class and Mercedes' other new compact models, featuring rounded air vents and the twin touchscreens of the MBUX system.
The new GLA will join Mercedes' MFA platform-based range alongside the A-Class hatchback, A-Class saloon, CLA four-door coupé, CLA Shooting Brake estate and B-Class MPV.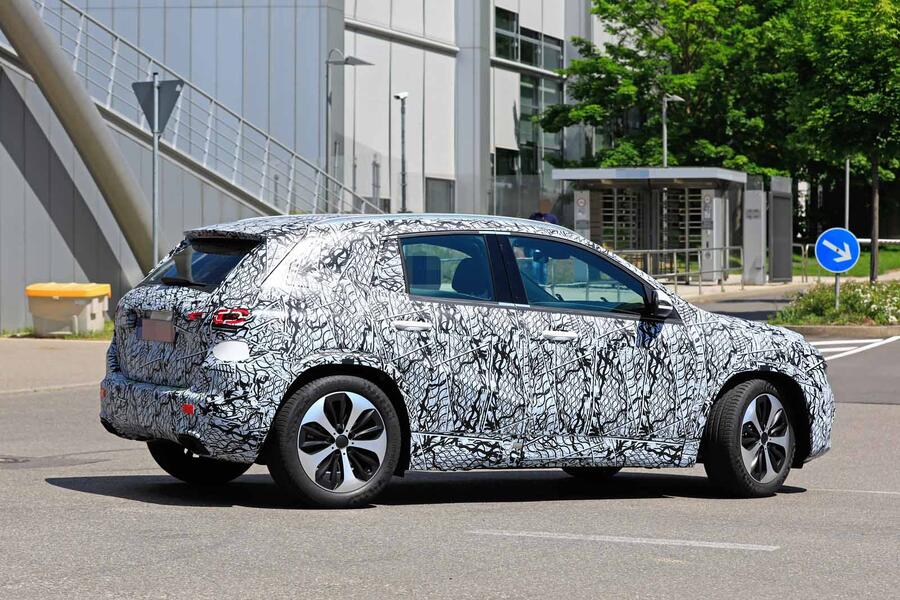 It also now sits below the GLB, the largest car on that platform and a new, fully fledged rival to the BMW X1 and Audi Q3. That leaves the GLA to compete with smaller compact crossovers such as the Audi Q2 and Ford Focus Active and is why it likely has a lower, more car-like profile.
Minimal technical details of the GLA have been released yet, but we know it will be closely linked to the A-Class in terms of interior design and technology, engines and gearboxes. That means it will adopt Mercedes' latest touchpad and voice-controlled MBUX infotainment system, alongside more advanced safety features and increased material quality.
The engine range will kick off with a 1.3-litre turbocharged petrol unit developed in conjunction with the Renault-Nissan Alliance. This will likely be available in two states of tune, while a 2.0-litre engine will top out the range for the time being. A 1.5-litre diesel will also be offered. 
Later on in the GLA's lifespan, we will see a return of the AMG-tuned GLA 45, putting out anything up to 416bhp through a performance-focused four-wheel drive system. Before that arrives, there will be a 302bhp 35 variant, as is now available on the A-Class. 
The GLA will be produced alongside the A-Class at Mercedes' factory in Rastatt, Germany. The A-Class will also serve as the basis of the EQA, an electric hatchback that's scheduled to arrive next year. 
Read more
First ride: 2020 Mercedes-Benz GLA prototype​
New Mercedes-AMG GLA 35 and GLA 45 prototypes spotted
Mercedes EQA: first prototypes seen showing GLA bodywork​
Source: Car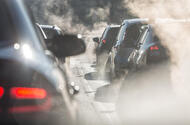 UK Energy Research Centre calls for 'immediate action' to slow growth in high-riding vehicles
A government-funded energy research body has called for "immediate action" to halt rising sales of SUVs and other large vehicles because of their negative impact on vehicle carbon emissions.
According to the UK Energy Research Centre (UKERC), which is comprised of researchers base in several UK institutions and funded by UK Research and Innovation, the rapid growth in SUV sales in the past decade has led to a rise in total CO2 emissions from the global car fleet, despite the growth in battery-electric vehicles.
SUVs accounted for 21.2% of total vehicles sold in the UK last year, up from 6.6% in 2009 and 13.5% in 2015. In total, 1.8 million SUVs have been sold in the past four years – which the UKERC suggested was likely down to car financing schemes and the freeze in fuel duty.
The UKERC says that SUVs produce around a quarter more CO2 than a medium-size car due to their extra size and weight. It calculated that, assuming vehicles stay on the road for a decade, the 1.8 million SUVs sold in the past four years will produce around 8.2 million tonnes of CO2.
While sales of full electric vehicles are rising, they are outsold 37 to 1 by SUVs. The UKERC also noted that the bulk of plug-in hybrid models sold in recent years have been SUVs, which it says means that "even the relatively small number of electric vehicles that have been sold in the UK are consuming more energy than they need to".
Professor Jillian Anable, the UKERC's co-director, said that "the rapid uptake of unnecessarily large and energy consuming vehicles just in the past few years makes a mockery of UK policy efforts towards the 'Road to Zero'".
She added: "The decarbonisation of the passenger car market can no longer rely on a distant target to stop the sales of conventional engines. We must start to phase out the most polluting vehicles immediately.
"It is time to enact a strong set of regulations to transform the entire car market towards ultra-low carbon rather than focusing solely on the uptake of electric vehicles."
The UKERC's finding are contained in its annual Review of Energy Policy report, in which it makes 10 recommendations on how the UK can achieve net zero greenhouse gas emissions by 2050.
In order to reach that target, the UKERC says that sales of combustion-engined vehicles – including hybrids – should be brought forward until 2030.
READ MORE
Government advisors call for 2030 petrol and diesel ban
UK government plans green number plates for EVs
Focus on EVs could harm environment, say industry leaders
Source: Car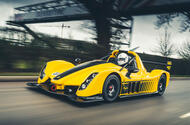 Latest road-legal Radical isn't as usable or as well-mannered as some lightweights, but still ought to be spectacular in its track-day element
On a chilly country road without a number, a rider of a pinto-patterned horse waves by the driver of a Day-Glo-coloured track car with a politeness undue to someone with vastly less business to be where he is than she. It's five degrees above freezing, it's December, and we're a few miles to the south of Silverstone: neither the time nor the place you'd pick to introduce yourself to a brand-new road-legal track car. But when have minor hurdles like that ever stopped us?The Rapture is the latest road-legal track-day special from Peterborough-based racing car builder Radical. A successor for the old SR3 SL, it is ostensibly an SR3 spaceframe prototype that's been adapted to pass road safety homologation rules not just in Europe but elsewhere in the world also. While it may be road-legal, however, it's still primarily track-intended; the sort of car designed to be drivable to and from a circuit but not used on many other occasions – and whose existence in Radical's showroom range allows the firm to sell cars to customers without motorsport licences in countries where you're simply not allowed to buy a track car without one.Around the Rapture's FIA safety cell and all of the lightweight tubing of its chassis, then, sits plastic composite bodywork. At the front and rear are double wishbone axles with fully adjustable suspension. Further still towards the car's extremities are expansive, angry-looking aerodynamic surfaces, with the car's front splitter in particular having been reprofiled for greater downforce under heavy dive.Doing the driving, meanwhile, is a longways-mounted 2.3-litre Ford Ecoboost four-pot turbo engine retuned by Radical to produce 360bhp and 360lb ft of torque, which feeds the rear wheels via a six-speed sequential paddle-shift gearbox and a Quaife limited-slip diff. This is Radical's £90k 'junior' road-legal option, then – but still one with nearly 500bhp per tonne.
Source: Car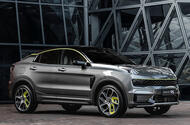 Lynk&Co 05
Geely's ambitious, Europe-bound Chinese brand showcases its fifth model
Chinese brand Lynk&Co, which is owned by Volvo's parent company, Geely, has unveiled its fourth model, the 05 coupé-SUV.
The BMW X4 rival joins the 01 SUV, 02 crossover and 03 saloon in the line-up. A fifth model, a family hatchback called the 04, is yet to be revealed. 
While only limited technical details of the 05 are known, it's based on the Volvo-developed CMA platform, like its siblings, and takes many of its styling cues from the similar-size 01. The 05 is 4592mm long, with a wheelbase of 2734mm.
When the 05 goes on sales in China, it will have an electrified 2.0-litre engine sending 251bhp and 258lb ft to all four wheels through an eight-speed automatic gearbox. Inside, the dashboard is dominated by a 12.7in touchscreen.
Lynk&Co, which is focused on younger customers with a subscription-focused business model, has ambitions to expand into Europe, particularly with the Volvo XC40-size 02. However, the 05 has been developed purely for the Chinese market.
READ MORE
Lynk&Co 02: European-focused crossover revealed
Lynk&Co reveals 493bhp concept car based on TCR racer
Source: Car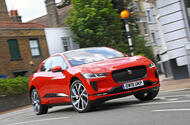 Flagship EV receives host of free upgrades learned from race technology
Jaguar has upgraded its electric I-Pace, introducing free software updates which promise to improve battery performance and increase range by up to 12 miles from a full charge.
The updates, which are a result of the knowledge gained from the I-Pace eTrophy race series, also include changes to the all-wheel drive system, altering the torque distribution between front and rear motors to deliver better efficiency in Eco mode. There are tweaks to the thermal management system, too, in which the active radiator vanes are closed more often to enhance aerodynamics.
Alongside improvements gleaned from the eTrophy series, Jaguar has also analysed data from 500 million miles of real-world journeys. Changes made after interpreting these findings include improved regenerative braking and more accurate range calculations to be more reflective of an individual's driving style.
While Jaguar claims an increase of up to 12 miles of range in the update, this does not change the official certified WLTP range of 292 miles. Jaguar said the "marginal gains developed from eTrophy analysis will give customers access to an improvement of up to eight per cent dependent on usage – equating to a potential extra 12 miles of real-world range".
When asked why the WLTP figure was not improved, a spokesman told Autocar: "The focus of this campaign is improved real-world range for our customers. The additional resources that would be needed purely for recertification are much better invested in ongoing product developments – for race and road."
Jaguar is inviting I-Pace owners to take their cars to retailers to receive the free update, which will also enable enhanced over-the-air functionality. The firm said that more electronic modules will be able to receive remote updates, but added that it was "unable to specify which additional modules at this time".
Stephen Boulter, I-Pace vehicle engineering manager, commented: "The Jaguar I-Pace eTrophy has generated a huge amount of data for us to analyse and those marginal gains, derived from competition on the track, are now being applied to customers' cars to further enhance their driving experience.
"The new software updates optimise the powertrain control systems to improve efficiency and allow I-Pace drivers to travel even further on a single charge without any hardware changes – it really is a case of the vehicle getting better with age."
READ MORE
On a charge: Driving the Jaguar I-Pace from London to Frankfurt
From ink to I-Pace: How Jaguar designs an electric car
Source: Car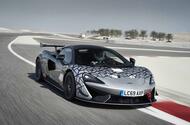 McLaren's new model is road-ready version of 570S GT4 with more power, less weight and race-spec aero
McLaren has announced a race-spec but road-ready variant for its Sports Series line-up, called the 620R, set to go into limited production early next year. 
Described as "a road-legal version of a race car", the 620R shares much of its chassis and aerodynamic hardware with the 570S GT4 racer. McLaren claims it "retains the DNA of a fully homologated track car yet is free from the restrictions that race regulations apply". 
The latter point has allowed the Woking brand to make the 620R the fastest Sports Series model yet. Whereas the GT4 car sees power cut from the 562bhp of the 570S to about 420bhp, the 620R makes, as its name suggests, 620PS, or 612bhp. Torque is rated at 457lb ft. 
Combined with a kerb weight down by about 30kg over the 570S, that allows for a 0-62mph time of 2.9sec, a 0-124mph time of 8.1sec and a top speed of 200mph.
Of course, the racing pedigree goes beyond raw straight-line pace. The 620R gets the GT4 car's two-way manually adjustable coilover system, which features 32 clicks of adjustment for rebound and compression rates. The dampers themselves are 6kg lighter than the standard units. These combine with stiffer springs and anti-roll bars and solid stainless steel top mounts for, McLaren claims, greatly improved control and feedback. 
The 620R has been engineered to run on slick tyres without any adjustment, meaning owners can rock up to their favourite circuit and swap out the road-legal rubber with minimal effort. It's delivered from the factory with Pirelli Trofeo R semi-slick tyres, with an optional full slick set specially developed for McLaren. Braking is taken care of by a carbon ceramic set-up. 
Aero is a significant part of the 620R's appeal over the standard Sports Series models. It gets the same adjustable carbonfibre wing as the GT4 (with a third brake light to make it road-legal) which can be set to more significant angles of attack allowing for up to 185kg of downforce. The new car also features a redesigned front bumper, splitter and bonnet that all improve airflow, along with dive planes on the front wings. 
A pared-back cabin sees items such as the carpet, glovebox, air-con, navigation and audio system junked to help keep the weight down, but all can be installed at no extra cost. The touchscreen is retained and features a track telemetry system ( with an optional three-camera set-up), while lightweight carbonfibre racing seats get six-point harnesses as standard. Door pull straps, along with carbonfibre shift paddles, steering wheel spokes and centre console, enhance the race-spec feel. 
Three exterior colour schemes are offered – orange with white racing stripes, white or black, the latter two with orange stripes. A number of racing decals are optional, along with configurable detail colour and trim options and the full range of MSO personalisation. The car pictured features a decal livery inspired by the Senna GTR. 
A total of 350 examples will be produced for customers, with each car getting a numbered plaque on the dash. Priced from £250,000 including taxes, European and North American buyers get a day of tuition at a race circuit included. Deliveries commence from February. 
Read more:
McLaren Elva revealed as 804bhp Ultimate Series roadster
Source: Car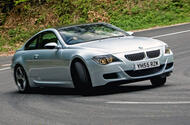 The hood of a healthy M6 convertible takes just 22sec to fold
Picking up a snappy 500bhp M car for just £9000 may seem like an easy win, but buy a dud and the cost of repairs can be crippling
They start at around the same prices (less than £10,000) and they share the same naturally aspirated 500bhp V10 and pin-sharp chassis. But although the E60-generation M5 of 2005 is the one folk lust after, its sibling, the E63-gen M6 coupé, is actually slightly quicker. Big deal if you need the saloon's four doors, of course, but if you don't and you hanker after a big, powerful coupé with decent practicality and an exotic engine, the M6 could be just the car for you.
But be warned: buying a dud will leave your finances in tatters. Running one is expensive – and doesn't the trade know it. When we mentioned 'M6 buying guide', the specialists we spoke to dashed for cover shouting 'unreliable SMG automated manual!' and 'warranty too expensive!'. It may explain why, with dealers running scared of the cars and offering low money for them, half the M6 coupés and convertibles on one popular classified website are private-sale motors. They range in price from £10,000 to £20,000, which is top money for the model. It's likely these private sellers will bite your hand off if you offer considerably less and sweeten your bid with cash.
Because the fact is that you'll need a war chest with an M6 to cover incidentals such as an oil service, brakes and premium tyres, plus likely repair or preventative work, including a new clutch and flywheel, throttle actuators and big end bearings. Regarding that last item, that's only something to be wary of on higher-mileage cars but a new clutch and flywheel could be required from just 30,000 miles.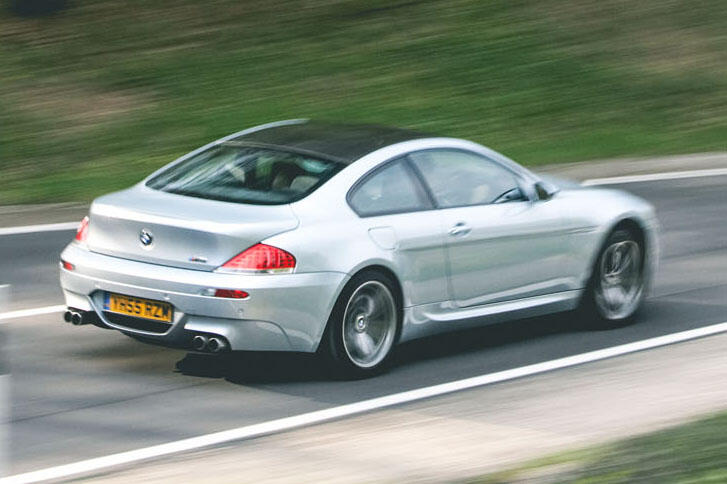 Have we put you off BMW's big coupé? We don't mean to because its foibles aside, it's a sublime motor that, when push comes to shove, feels just that little bit sharper and more planted than the M5. To some extent, that's because it's 50kg lighter, due in part to a carbonfibre roof that also helps make the car's centre of gravity 60mm lower. It has a slightly wider rear track, too.
Launch control permits even more rapid starts but cooks the clutch and strains the rear differential. At least private-sale cars give you the opportunity to meet the owner and gauge their level of hooliganism.
Features include electronic damper control (EDC), which offers three ride settings. The model was facelifted in 2007, when it gained smarter lighting and a mildly reworked cabin. The M6 coupé outnumbers the cabriolet by two to one. The drop-top's hood is a complex, high-quality affair, but although the body is stiffened where it matters, ultimately the model lacks the coupé's poise and bite.
Whichever bodystyle you're tempted by, aim to buy the best-serviced and best-equipped one you can afford; one that stands out from the crowd. That way, you'll make the most of the emerging interest in naturally aspirated motors such as the M6's stupendous V10.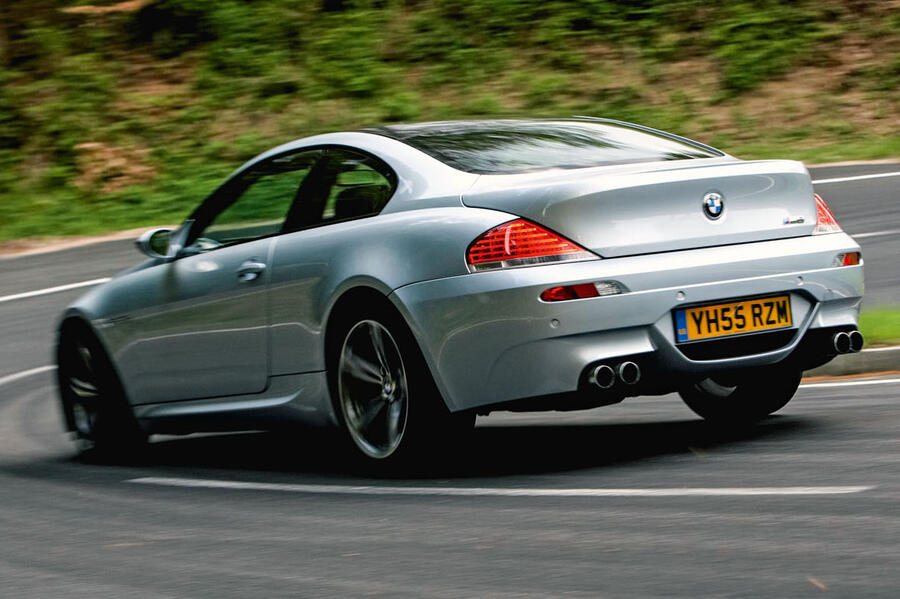 How to get one in your garage
An expert's view
Jack Day, Sutherland M Power Cars: "We buy and sell all types of M car but I can't remember when we last had an M6 in the showroom. It's the unreliable SMG gearbox that bothers people. It's not like today's twin-clutch transmissions. It's a peculiar thing, and when it goes wrong, it can be expensive. Putting a warranty on the model is another big expense. And I'd be wary of the convertible for the extra complication it brings. On the positive side, the M6 is quicker than the M5 saloon, and although it's not as practical, it looks fantastic. There's a growing demand for powerful, naturally aspirated engines, too."
Buyer beware…
■ Engine: Listen for valvetrain noise and grumbles from below, hopefully signalled by the engine warning light before terminal crank failure occurs. Check the service history for on-the-button oil changes, which conrod bearings, in particular, require. Inspect the throttle bodies and actuators. Expect a healthy engine to consume a litre of oil every 1000 miles.
■ Transmission: Even a sensibly used clutch lasts only 50,000 miles. (Check for the red cog warning light on the dashboard.) Expect the gearbox to be clunky around town but to free up with speed. A good one should pick up smoothly from rest and reverse without drama, although juddering may be a (relatively inexpensive) clutch release bearing and guide bush on its way out. Updated SMG3 'boxes from 2006 onwards are more reliable than earlier ones. Whining and clunks from the rear diff are a no-no. Check it for oil leaks, too.
■ Suspension, steering and brakes: Juddering through the steering wheel may be worn control arms. Replacement dampers for the electronic damper control system are expensive (about £600 each). Check for worn pads and lipped discs. Beware aftermarket alloy wheels, which may be oversized and rubbing the arches. Check tyres are premium brands.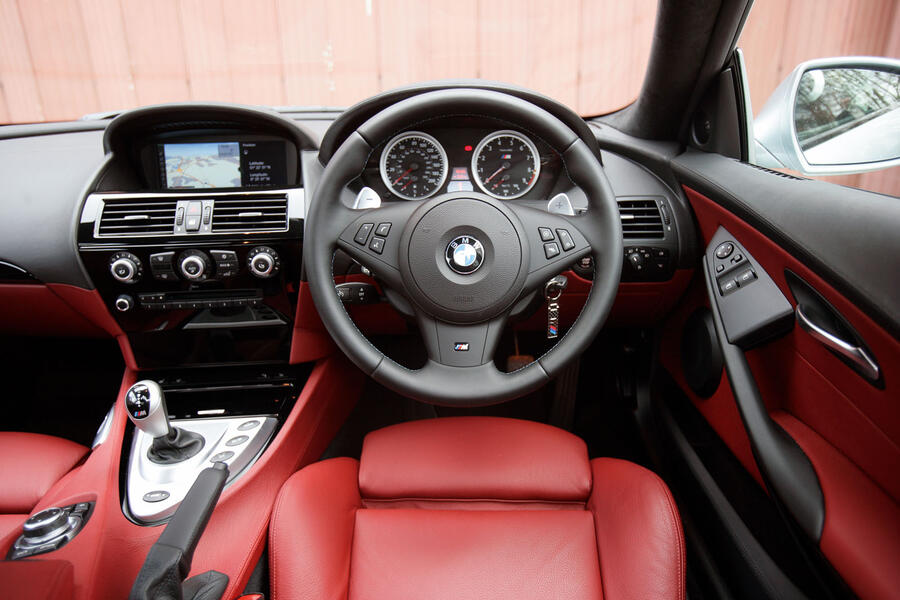 ■ Body and interior: Check for water in the headlights and also in the cabin, which it enters via blocked roof drains. Problems with the hard drive can cause the iController to freeze on the BMW opening page.
Also worth knowing
Don't downplay the significance of any warning lights. The MOT comes down hard on those, including the engine warning light and any deemed to be safety related, including brakes, tyre pressure sensors, airbags and stability control. Repairs could bankrupt you.
How much to spend
£9000-£12,499: Mainly early, private-sale cars around 100,000 miles optimistically priced but some with good histories and valuable recent work, including a 2005 car with 87,000 miles, full service history and new clutch and flywheel for £10,750.
£12,500-£13,999: Mainly lower-mileage 2006-07 cars with good service histories but, again, mainly private-sale examples.
£14,000-£18,999: Tidier cars with faultless service histories and around 50,000 miles.
£19,000-£21,000: Some exceptional, late-plate coupés and convertibles but also some merely good cars at strong prices.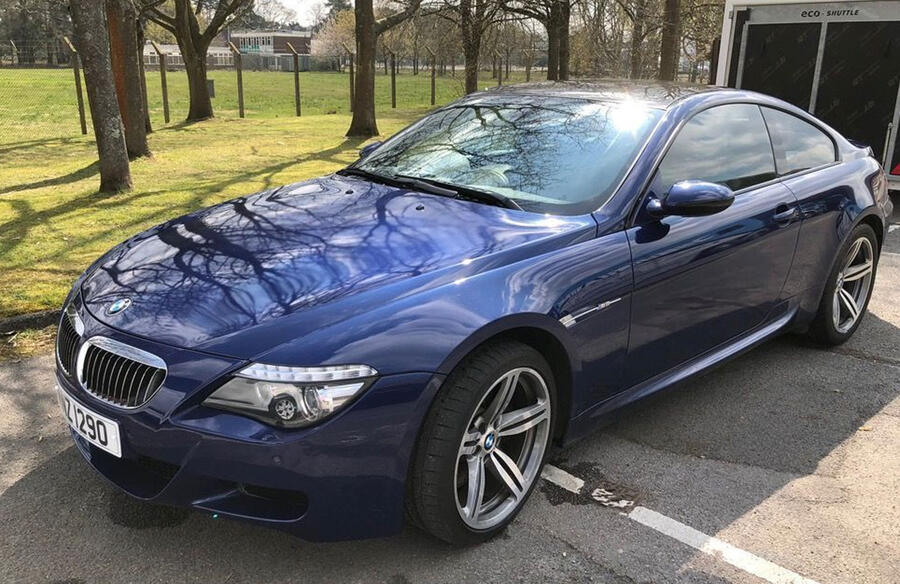 One we found
BMW M6, 2007/57-reg, 51,000 miles, £16,495: This private-sale car (so scope for a price reduction) is the facelift model and has full BMW service history and an official BMW extended warranty. Nothing about it having had a new clutch and flywheel, which is reassuring, but get that price down.
READ MORE
New BMW i4: Tesla Model 3 rival to produce 523bhp
New BMW 2 Series Gran Coupe arrives at LA motor show
BMW prices up new plug-in hybrid models in UK
Source: Car