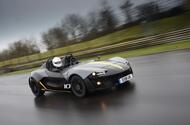 Sports car maker Zenos embarks on £250,000 research project to build a prototype hybrid version of its E10R
A Zenos hybrid model based on the E10 R is being considered, and Zenos is working on a hybrid powertrain system that could find its way into its production sports car in the future.
The Norfolk-based sports car company has found considerable acclaim for its range of E10 lightweight machines. It has now received a government grant to build a prototype hybrid version of the E10 R, with a manual gearbox, as part of a nine-month research and development project.
The funds, worth a total of £250,000, come from Niche Vehicle Network's SME & Supply Chain Development competition, which gives grants to projects within the low-volume vehicle industry.
Zenos will work alongside battery management firm Hyperdrive Innovation, transmission specialists Vocis Driveline Control and engineering company Cosworth to research ways of adapting Ford's Ecoboost engine into a hybrid system. The production E10 range is currently powered by the 2.3-litre Ecoboost unit.
Mark Edwards, Zenos' managing director, said the firm didn't have a firm hybridisation strategy, but was aware that increasing emissions regulations meant niche vehicle manufacturers had to look to the future to ensure they comply with targets.
So far the lightweight nature of Zenos' lineup has meant combustion engine power has been able to meet all the targets, but that is unlikely to continue.
Zenos is also considering adding E11 and E12 models to its lineup – read more here
"It's something that we would be foolish to ignore," Edwards said. "This is an R&D project, so it's our first step in evaluating what options might be suitable for future vehicles.
"A lot of people have looked at pure EV, but we like it [hybrid] because it still has the smell, feel and noise of a traditional gasoline solution but does offer the efficiency benefits. Emissions targets are only going to one way."
The complexity of modern hybrid systems mean that simply using a full Ford system isn't viable, Edwards said.
"We can't just use a Mondeo ECU for example, because it's embedded with so many systems within the Ford car. You have to start developing your own control systems to work with the hardware, be it an engine or a battery system."
Get our full review of the Zenos E10 R here
Edwards stressed the project wasn't a firm commitment to put a hybrid Zenos into production.
"We're aware that there are challenges five, 10, 15 years out that we have to meet and we have to start looking at them," he explains. "We're not saying that the next Zenos will be a hybrid vehicle. It could well be the case, but it's not a signal of a particular intention.
"If it does work, and it's economically viable, then it could give us a path to further longevity, but it doesn't transform our brand position or volume aspirations."
Sunderland-based Hyperdrive Innovation, which supplies battery management systems to a range of different vehicle manufacturers, will look to market a finished hybrid system to other carmakers once the R&D project with Zenos is completed. The company this week also secured use of Nissan's Leaf battery technology to develop electric vehicle solutions to third parties.
The E10 R made its debut at the Autosport International show
A separate pitch from Zenos got it awarded further funds from Niche Vehicle Network's R&D Project competition to develop a new way of eking out extra power and fuel efficiency from its turbocharged engines. The £125,000 grant will fund a research project with two other firms, Air Cycle Technology and Specialist Control systems, to design and build a prototype turbo expansion system that uses active charge cooling.
This will be a piece of electronically controlled hardware that sits between a turbocharger and the engine and cools charged air using advanced thermodynamics. Zenos hopes it will allow more boost and therefore more power from the Ecoboost engine, while also reducing emissions and improving fuel economy.
Edwards said the two projects, if successful, could conceivably combine in the future.
Zenos has previously benefited from similar grants in the past, including one that allowed it to develop the recycled carbonfibre tub that it uses in the E10. Edwards said such grants were vital in the niche vehicle industry.
"They're massively important," he said. "Every company like us has its own product and development capital availability, but that has to almost exclusively be spent on managing the life cycle of current products and developing new products. There just isn't cash available to put into these risky, might-work-might-not projects. This enables more blue-sky project to be undertaken by niche companies as opposed to pure product development.
"We are hugely grateful and benefit very greatly from these projects, it enables us to try something different and bring something different to the market for the future."
Phill Tromans
Source: Car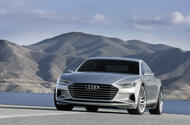 Audi Prologue concept
Audi promises improved steering feel and a more supple ride for future models, starting with the 2017 A8
Audi will redefine the ride and handling characteristics of its cars as each new generation is launched, starting with the flagship A8 next year.
Engineers are believed to have been tasked with maintaining the sporty remit of the current-generation models while giving them a broader range of dynamic attributes. This includes developing more involving steering feel and more pliant ride settings, where appropriate.
Audi's focus for mainstream models has long been a ride and handling balance that gives drivers the feeling that they are in a sporty car, but not one that is in any way tiring to drive, particularly on a high-speed motorway run. Current Audis ride significantly better than their forebears but are still frequently criticised for having uninvolving dynamics.
In the case of the next-generation A8, for instance, the goal is to rival the comfort of the best-selling Mercedes-Benz S-Class while enhancing the car's dynamic capabilities.
A focus on long-distance comfort is set to remain, especially on larger mainstream models. However, advances in the calibration of electrically assisted power steering systems — made necessary by emissions regulations — and new suspension technology are set to provide a change in ride and handling characteristics.
In particular, faster S and RS models are also likely to benefit from the improved technology, with the ride and handling benefits said to be transferrable to all models.
Additionally, the A3 and A1 are set to get a much more compliant ride, because feedback suggests customers put more stead in a comfortable ride than a sporty one.
The advances will coincide with an all-new look for Audi under the leadership of design chief Marc Lichte, who joined the firm in 2014 from elsewhere in the VW Group after being asked to pitch his idea for how the next-generation A8 should look. The Audi Prologue concept gives the best indication of the sharper new design direction he is expected to unveil on the A8 next year. 
Source: Car
Europe's biggest car factory was the birthplace of the Beetle and Golf models; today's workforce shows real determination to move on from Dieselgate
There is no better illustration of Volkswagen's determination to move on from the Dieselgate scandal than the production lines of its Wolfsburg HQ.
For those that don't know, Wolfsburg – laid out in the 1930s to build the Beetle and now home to the Golf family – is Europe's biggest car factory. Last year it built 827,400 Golfs, Tiguans and Tourans with a workforce of 21,000. For scale, its perimeter is said to contain an area as big as Gibraltar.
It is also generally accepted to be the world's biggest-output car factory under a single roof, even if one of VW's joint venture plants in China is said to build more, from four individual buildings.
Given the background of VW's Dieselgate woes, at first it seems surprising that journalists are being shown around this plant, which surely will reveal Wolfsburg as a ghost factory, the tumbleweed blowing through disused assembly halls, the workforce gathered to discuss last night's football rather than screw together some more of those dirty diesels.The reality is far from it. It will come as a shock to critics that Wolfsburg looks to be in rude health, with the two main Golf production lines pumping out 2200 cars a day at a near-perfect 98.3% capacity utilisation.
If a few glitches could be eradicated, plant boss Jürgen Bastek is confident Wolfsburg could achieve 100% capacity utilisation – a figure that most European car plants can only dream of.
Yet despite this flourishing production, VW remains committed to the most dramatic upheaval since it phased out the Beetle for the Golf – a refocus on electric cars, with a brand transformation to match, and a wholesale reorganisation to prevent a future repeat of Dieselgate.
Wolfsburg is pretty much first in the firing line of this revamp. While it is not yet confirmed as the home of the new MEB-platform electric car family, it's safe to assume a large proportion of the million electric cars per year VW says it will build by 2025 will be screwed together in Wolfsburg.
The workforce, for example, is already receiving painstaking training in the procedures to fit and connect-up battery packs, a skill expected to be in strong demand when the new range of electric VWs launches in late 2019.
Despite being in rude health, Wolfsburg faces three years of disruption, largely because MEB-platform cars will be built from unique modules that can't easily be incorporated into the MQB production tooling and assembly line. Whether this means a whole new assembly hall or a clever reconfiguration of the existing buildings isn't yet clear.
Will buyers come forward, though? It still remains to be seen whether VW's loyal middle-class buyer base can be persuaded that their next family car has-to-be electrically-powered, with all the uncertainty that brings.
To consider this degree of disruption, VW must be convinced that it is taking the right strategic steps. Otherwise, why would it risk upsetting a plant operating at a near perfect 100 per cent capacity utilisation and whose output underpins the company's very survival?
The explanation, of course, is that no other car company is in VW's position right now, which leads to the main conclusion that VW is deadly serious about making its venture into electric cars a success. But also that the cost of failure is too unpleasant to consider.
Source: Car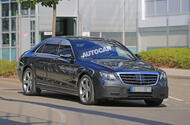 Upgraded S-Class will get a raft of changes when it goes on sale late this year; hot AMG variant likely to follow next summer
The facelifted Mercedes-Benz S-Class has been photographed in the latter stages of development in the lead-up to its planned launch late this year.
The sixth generation of Mercedes-Benz's flagship saloon went on sale in 2013, but is facing increasing competition from the likes of the BMW 7 Series, Audi A8 and Jaguar XJ.
Exterior changes for the updated S-Class will be minor. These spy shots show some light camouflaging around the new front and rear bumpers, and slight adjustments to the tail-light design. Earlier prototypes have also shown new LED headlight cluster designs. 
More complex changes are expected for the interior. The S-Class's digital instrument cluster was one of its hallmark features when the car was launched, but rivals have been quick to adopt the technology in their premium models.
For this facelifted model, Mercedes appears to be producing a wider, frameless dual-screen set-up, which will allow for a larger screen area. The new system will run the latest version of Mercedes' Comand infotainment software and it continues to be operated via a touch-sensitive controller on the centre console, although Mercedes is also known to be experimenting with gesture control.
Also new on this prototype is a thicker three-spoke steering wheel, which is understood to replace the current two-spoke design.
Engines from the current S-Class are likely to be carried over in their entirety, but they could come with minor improvements to fuel economy and CO2 emissions. A new 48V mild hybrid system is due to be rolled out as part of a wider plan to add more electrically assisted models.
Mercedes-AMG S 63
The facelifted Mercedes-AMG S 63 was spotted testing during the summer, ahead of its planned launch in the middle of next year. 
Exterior revisions to the AMG-tuned S-Class remain subtle. Camouflage on the front bumper indicates that this is where the majority of the S 63-specific styling revisions will be made. Most of the facelift's more general changes – including new headlight clusters – have already been seen on standard S-Class test cars. 
As with its soon-to-be-facelifted Mercedes-AMG S 63 Coupé sibling, power is set to increase from its current 577bhp, although insiders won't specify by how much. 
2018 Mercedes-AMG S 63 Coupé facelift spotted
Source: Car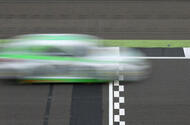 Ingram, Jordan and Shedden secure victories for their respective teams, while MG's hopes were dashed by a round 25 disqualification for technical infringement
Sam Tordoff is at the top of the BTCC leaderboard, following wins from Tom Ingram, Andrew Jordan and Gordon Shedden in the 25th, 26th and 27th rounds of the British Touring Car Championship.
Tordoff didn't achieve a podium position, but scored enough points to continue his time atop the leaderboard.
Despite remaining front-runners for the latter half of the race, MG Racing's Ash Sutton and Josh Cook were both disqualified for a technical infringement; the cars' rear wings were outside of the tolerance permitted by race rules.
Watch the highlights from the previous BTCC round – at Rockingham – here.
This left Speedworks Motorsport's Tom Ingram winner, behind the wheel of his Toyota Avensis, while Andrew Jordan of Motorbase Performance took second.
Jordan wasn't willing to be defeated come round two, however, and fought challenges from Ingram and Adam Morgan, before taking pole position – on the inside no less – on the seventh lap.
The disqualification and back-of-the-grid starting place took its toll on Sutton and Cook for the second race; Ash Sutton finished 26th of 29, although Josh Cook climbed to 17th. For the third race, the pair both finished in the top ten. MG appealed the pair's disqualification.
Read the Rockingham race report here
Adam Morgan's fourth place in the first race, and second place for the second race left him in good stead for the third, although he took a penalty in the WIX Racing Mercedes A-Class for exceeding track limits, leaving him out of the top spots. Jordan's glory in the second race was left intact by a seventh place finish in the third round, while Tom Ingram's Toyota suffered a mechanical fault, ending his race.
Gordon Shedden in his Honda Civic Type R took the third win, climbing to pole position from 23rd at the end of the first race and 8th at the end of the second. The reigning champion's victory has made this season's title still hanging in the balance, with Collard, Jackson, Jordan, Plato, Tordoff and Turkington also all in the running to claim the title. Just 37 points separate
Brand's Hatch should be a season finale to remember. 
Source: Car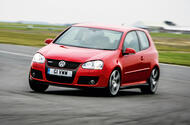 The Mk5 Golf GTI signalled a return to form for Volkswagen's hot hatch, and it can now be had for as little as £3000
Is the Volkswagen Golf GTI Mk5 (2004-2008) the hot hatch bargain of the moment? Around £3000 is all you need to pocket the keys to an early car with service history.
True, it'll be showing north of 100,000 miles, but if you keep a cool head and do your checks (see opposite), your money will buy a precision motor with the ability to paint a large smile across your face.
New, it cost £20,000 (the DSG dual-clutch automatic version was almost £21,500). Today, that looks like a steal, but even 12 years ago, the Mk5 appeared to be something of a bargain, especially in the wake of its underwhelming predecessors. Slow, heavy and dull to drive, the Mk3 and Mk4 Golf GTIs had squandered the Mk1's rich legacy. It would take the brilliant Mk5 to rescue it.
Available in three and five-door forms, it retained the Golf's tried and tested front-drive layout but had an all-new, stiffer and sharper chassis with fully adjustable independent suspension. Meanwhile, the 1.8-litre engine of old was replaced by a guns-blazing, 197bhp 2.0-litre turbo, fed by VW's new FSI high-pressure fuel injection system that directed the precious stuff straight into the engine's rapacious cylinders. As a result, the manual GTI could nail 62mph in 7.2sec (6.9sec in DSG form) and, with a light foot, return 35.8mpg.
Faster, crisper and – almost – back on top (there would always be the more visceral Honda Civic Type R to show it a more exciting pair of heels), the Mk5 quickly stole hot hatch buyers' hearts. It sealed the deal with a five-star Euro NCAP crash rating and an equipment list that featured impressively comfortable sports seats, climate control and traction control.
In 2006 the Edition 30 arrived to send hearts soaring. This special edition, launched to mark 30 years of the GTI, squared up to the Honda Civic Type R with body mouldings, new colours, the return of the GTI Mk1's golf ball gear knob, partial leather trim and unique alloy wheels. The engine was tweaked to produce 230bhp, driving down the 0-62mph time to 6.8sec (6.6sec for the DSG). A Pirelli Edition, based on the Edition 30 but with Pirelli logos and available in sunshine yellow, followed in 2007.
Faster and rarer though these specials are, we'd chase down a standard three or five-door manual version with cloth trim every time, and with a full service history, too – the sort supported by invoices that detail every last bit of work. The Mk5 Golf GTI may feel bulletproof but behind those solid doors and rock steady ride lurks a car that can cause palpitations if neglected.
Another thing: GTI Mk5 prices are all over the place, with cars in the £4500-£6000 price range, especially, available with a bewildering array of mileages, ages and conditions. Our advice is to check out as many as you can and place a premium on condition and service history rather than age and mileage. Then, once you're happy, do the deal, pocket the keys and prepare to smile – wide.
HOW TO GET ONE IN YOUR GARAGE
An expert's view…
HASSAN FAZEL, AWESOME
"Despite its known transmission and engine problems, the Mk5 is robust. It's more popular than ever, too, because prices are now lower, yet the quality and the performance are still there. The 230bhp Edition 30 is the collector's choice, but if you can't afford a tidy one, standard engines can be boosted to 250bhp for just £1500."
Buyer beware…
RUST
Look for rust at the front wheel arches.
ALLOY WHEEL CORROSION
Uprated 18in Monza alloys can corrode and are expensive to repair.
GEARBOX
DSG's mechatronic unit can fail if routine oil changes have been ignored. Feel for lurching when pulling away.
FUEL PUMP
Cam follower between the pump and camshaft can fail, causing fuel to be sprayed onto the shaft at high pressure, wearing it down. Inspect or change the follower (around £30).
COKED-UP VALVES
Carbon can accumulate on the backs of the inlet valves, preventing them from seating correctly and increasing oil consumption. (A litre of oil per 1000 miles is typical for a sound engine.)
WORN DIVERTER VALVE
Diverter valve releases boost pressure when you lift off the throttle. It's quite fragile and can fail, reducing power by around 50bhp. A replacement is £60.
REAR TYRE WEAR
Rear track has its own adjustment tolerances but is often wrongly set up, causing increased tyre wear and flatspotting. Check for worn dampers, too.
MISFIRE
It could mean the ignition coil packs are on the way out.
TIMING BELT
Should be changed at 75,000 miles.
REAR BOOTLID HANDLE
Doubles as the VW badge and can seize.
Also worth knowing…
Technical service bulletins (TSBs) — not to be confused with recalls — are fault diagnosis and repair alerts issued by car makers and available to all garages. The Golf GTI Mk5 has had more than most: around 15. They range from aircon malfunction and a humming noise from the front wheels when cornering, to no change in engine speed when the accelerator is depressed.
How much to spend…
£3000-£3999
Early cars with patchy histories and high mileages. You may find the odd gem, such as the 2005/54-reg car we saw with 106,000 miles and full service history at a dealer for £3750.
£4000-£5499
Lots at this money, most with 80,000 miles upwards and spanning 2004 to 2008. One that caught our eye was a 2004 5dr with 84,000 miles, full service history and a new cambelt for £4750.
£5500-£6999
Tidy but still high-mileage 2006-2008 cars, including a "cherished" 2007 Edition 30 DSG with 130,000 miles in the private ads for £6195.
£7000-£7500
A mix of attractive 2007 and 2008 cars with reasonable mileages and solid histories, such as a 2008/58-reg 5dr with 60k miles and a full service history for £7000.
Source: Car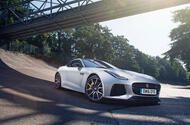 Britain has a long and proud association with the land speed record. We retrace key events in a 200mph Jaguar F-Type SVR
The land speed record has long been a goal for British engineers and daredevils alike. There are few – if any – better cars to take a look back at it with than the Jaguar F-Type SVR.
Imagine that most people who read this have done 126mph in a car, maybe driving, maybe as a passenger, maybe legally, maybe not. If you have, you'll know it's not that big a deal. If you're on a long, straight autobahn or on a race track and your car is one with a top speed beyond 150mph, 126mph can be an entirely unremarkable, uninteresting speed.
But it wasn't to Victor Hémery, the first of many heroes about to appear on these pages. Hémery was the first man to drive a car at 126mph anywhere in the world and he chose to do it right here in Britain in 1909 at the recently opened Brooklands race track. His weapon was a brand-new 200hp Benz boasting not only a 21.5-litre engine under its enormous bonnet but also a name that would pass into motoring folklore.
Read our full Jaguar F-Type SVR review here
This was the 'Blitzen Benz', the lightning Benz. This chain-driven leviathan had brakes on its rear wheels only, and with a mere four cylinders, each piston swept a larger area than that displaced by an entire 10-cylinder Lamborghini Huracán engine. To Hémery, as he thundered around the notoriously bumpy banking, fighting to retain control of his man-made monster, 126mph would have been a very big deal indeed.
But it was worth fighting for, because it made him the first person to claim the land speed record on British soil.
In 1909, 126mph was not just the fastest a car had ever gone: it was the fastest anything had ever gone, be it plane, train or automobile. At the time, there were still people who believed it would be impossible to survive such speeds because you'd simply not to be able to breathe.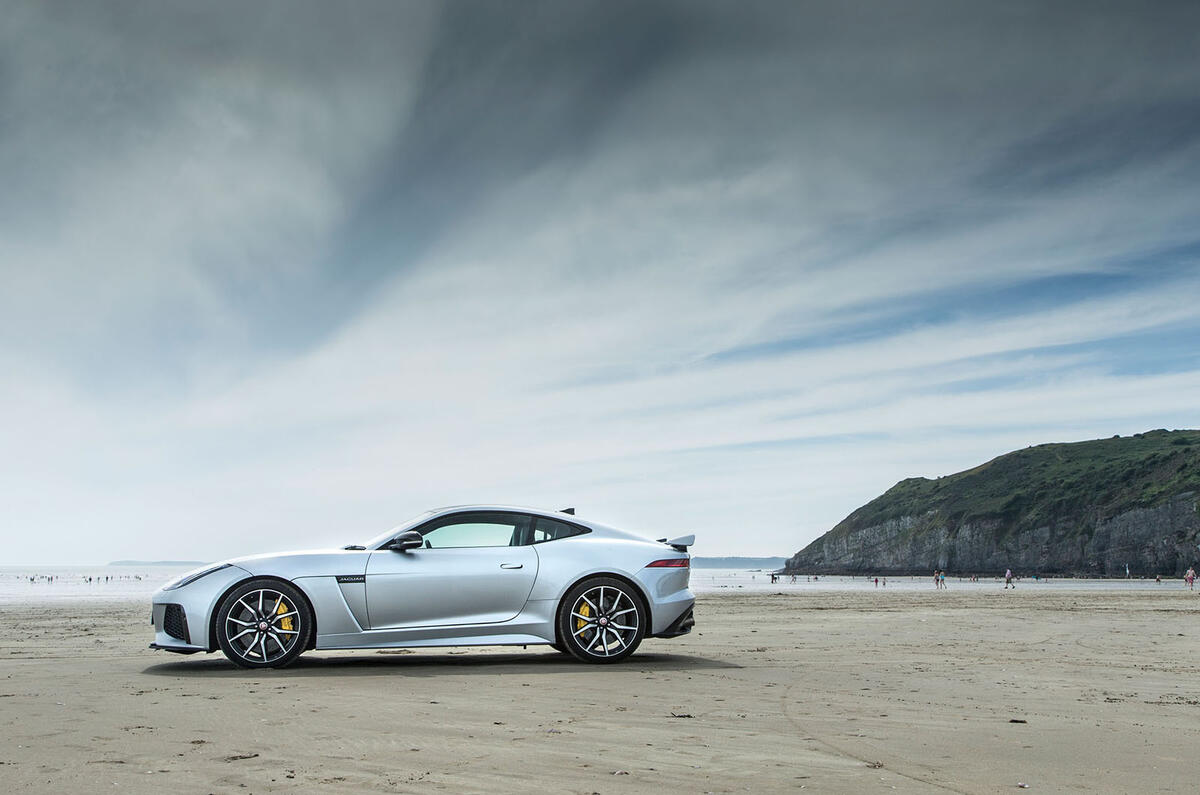 Go to Brooklands today in something like this Jaguar F-Type SVR, gaze up at the remains of the banking around which Hémery would have wrestled the Benz and it seems strange that anyone could ever have deemed this a suitable venue for such a feat. Although the full circuit disappeared a lifetime ago, it's easy to imagine lapping its long straights and two banked curves, easier still to realise that even in a car as smooth and swift as the SVR, a 126mph lap would be something to remember.
Our list of the fastest cars on sale is here
And yet they kept coming back. LG Hornsted did 124mph here in 1914, a record, being the first to be validated under new rules demanding that a record be the average speed of two runs in opposite directions. And in 1922, Kenhelm Lee Guinness of KLG spark plug fame took a brand-new Sunbeam equipped with an 18.3-litre V12 engine and averaged 136mph over a half mile in each direction.
This was both the first land speed record to be officially awarded to a car powered by an aircraft engine and the last to be set on a man-made surface. Geographical limitations meant that thereafter all would be set on beaches, dry lakes or deserts.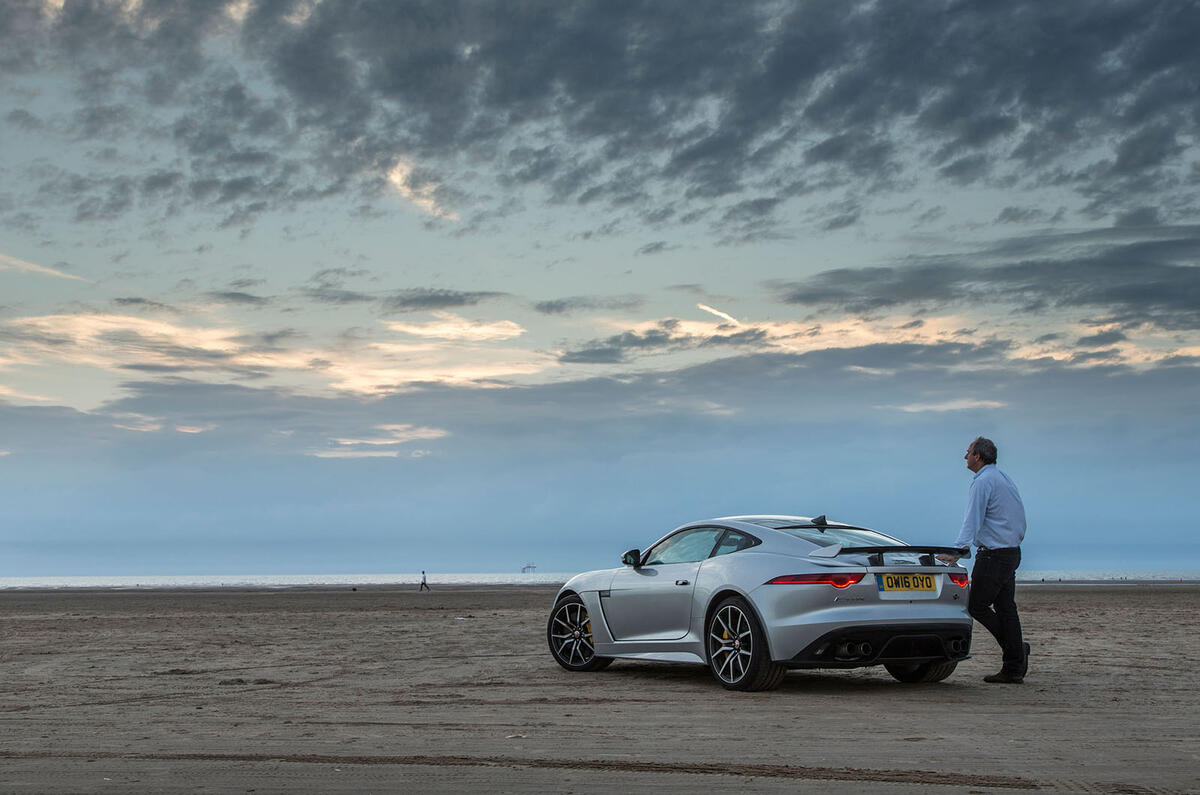 But the next stop on our pilgrimage to sites of special interest to land speed record breaking is none of the above. It is a nondescript unit on an industrial estate just off the M5 in Avonmouth. There, behind a very large door, lurks 7.5 tonnes of Bloodhound SSC, the car in which it is hoped that Wing Commander Andy Green will push his own record from the current 763mph past 800mph next year and on to 1000mph the year after that.
We're here to celebrate its existence but also because the F-Type SVR and Bloodhound have more in common than might be guessed immediately. Both use versions of the same supercharged 5.0-litre V8 motor, in the F-Type's case to drive all four wheels and in Bloodhound's as a pump powerful enough to satisfy its insatiable appetite for rocket fuel.
A Volvo truck recently broke a land speed record – read the full story here
It occurs to me as I stand gazing at its extraordinary shape that, powered by rocket, jet and internal combustion engine, this is the most hybridised hybrid of them all. Fittingly, it will break new ground not just in how fast it goes and how it goes fast, but also and literally in the ground that it covers at the Hakskeen Pan in South Africa.
I find the very thought of what they are trying to achieve inspirational and fear only that if 1000mph is achieved in 2018, it will be seen as such an impossible feat to replicate that it will deter anyone from trying to break it ever again, at least in my lifetime.
The Bloodhound SSC is to make an attempt at the land speed record in just over a year
But we cannot dawdle. Time is pressing and we need to head down the M4 to Pendine Sands in west Wales. The SVR is an amiable motorway companion and uses far less fuel than I'd imagined if you're light with your right foot. The ride and refinement are excellent for this kind of car, too, and were it not for the clunky nav and lack of storage space in the cabin, all would be well.
 you might expect on a sunny day in August. In 1924, Malcolm Campbell achieved the first land speed record to be set on this beach in the same Sunbeam that Guinness had driven at Brooklands. Rechristened Bluebird, it streaked along the sand at 146mph with 350bhp under Campbell's right foot, still more than 200bhp short of what I'm enjoying in the Jaguar. I'd love to go charging down the beach, too, but most of it is now MOD land and off limits.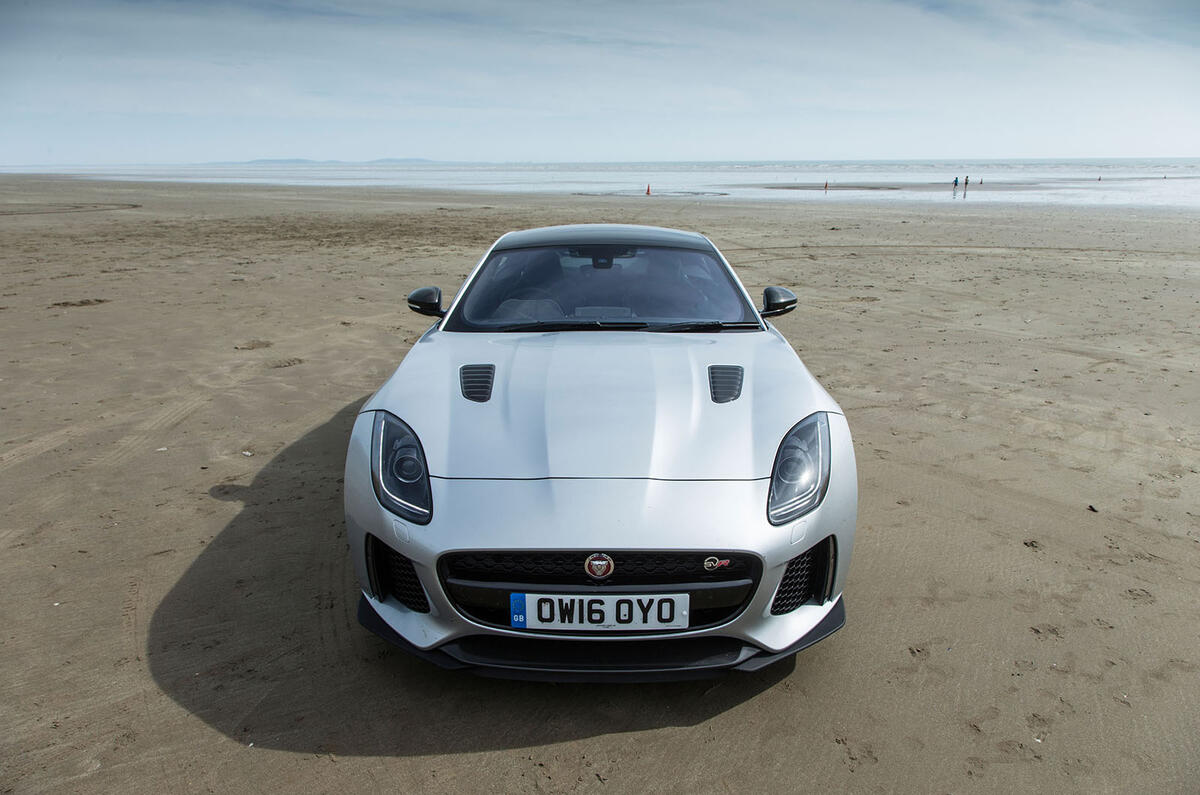 Besides, we can't even park without some over-zealous official coming over and insisting we get off the beach because it's being closed, despite it being 3pm on a midweek afternoon, the tide being as far out as it can go and the beach being covered by hundreds of cars, none of which will be going anywhere for hours.
It's a shame because, to me, Pendine is a place of pilgrimage. More land speed records were set here than anywhere else in the UK and it's the only site anywhere in the world where someone to have previously held a land speed record lost their life during an attempt. That person was JG Parry-Thomas, who in 1926 and 1927 was locked in a fight with Campbell for land speed record supremacy.
Are you addicted to speed? Our history of speed feature should hit the spot
Pendine was their battleground. Campbell was rich and had commissioned his very own land speed record car. Parry Thomas was not and bought an already well-used Brooklands special from the estate of its deceased owner for £125. He installed a 27-litre V12 Liberty aero engine, fitted superstreamlined bodywork and called the result Babs.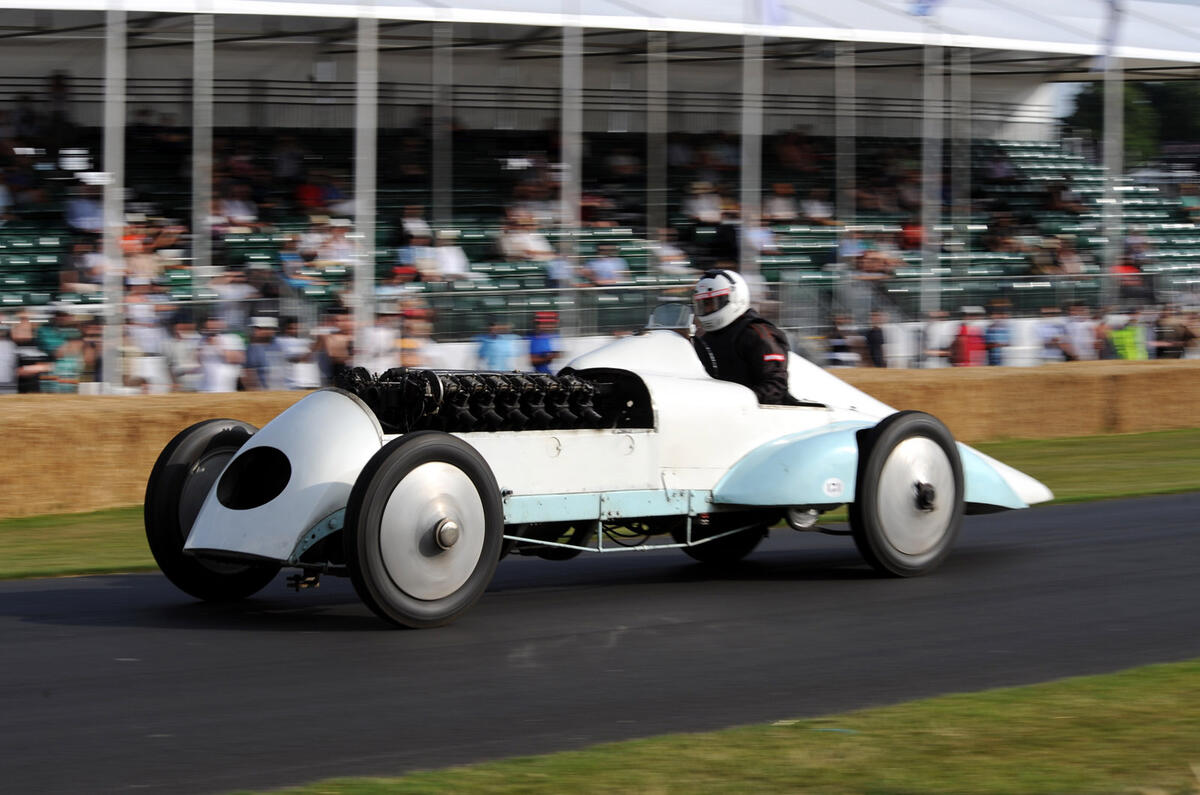 In 1926, Parry-Thomas raised the record to 168mph and then broke 170mph the very next day. But Campbell had an even more powerful W12 Napier aero engine at his disposal, and early in 1927 he shot across the beach at 178mph.
Within the month, Parry-Thomas was back at Pendine with an even more streamlined Babs, prepared to give it everything. No one is sure what happened next, some attributing the gruesome injuries Thomas suffered to the chain drive becoming detached and slicing through his head. What is known is that, at very high speed, Babs went into a skid, slewed sideways and then started to roll, eventually coming to rest on its wheels but on fire and with its intrepid but now deceased driver still at its wheel.
Read about the drift speed record – a terrifying 189.5mph – here
They buried Babs on the beach where she fell, intending the wreck to be a permanent memorial to its owner, but Babs was exhumed in 1969 and, surface corrosion aside, found to be in remarkably good condition. It was restored and can be seen to this day being driven with great gusto by its owner, Geraint Owen, at events like the Goodwood Festival of Speed.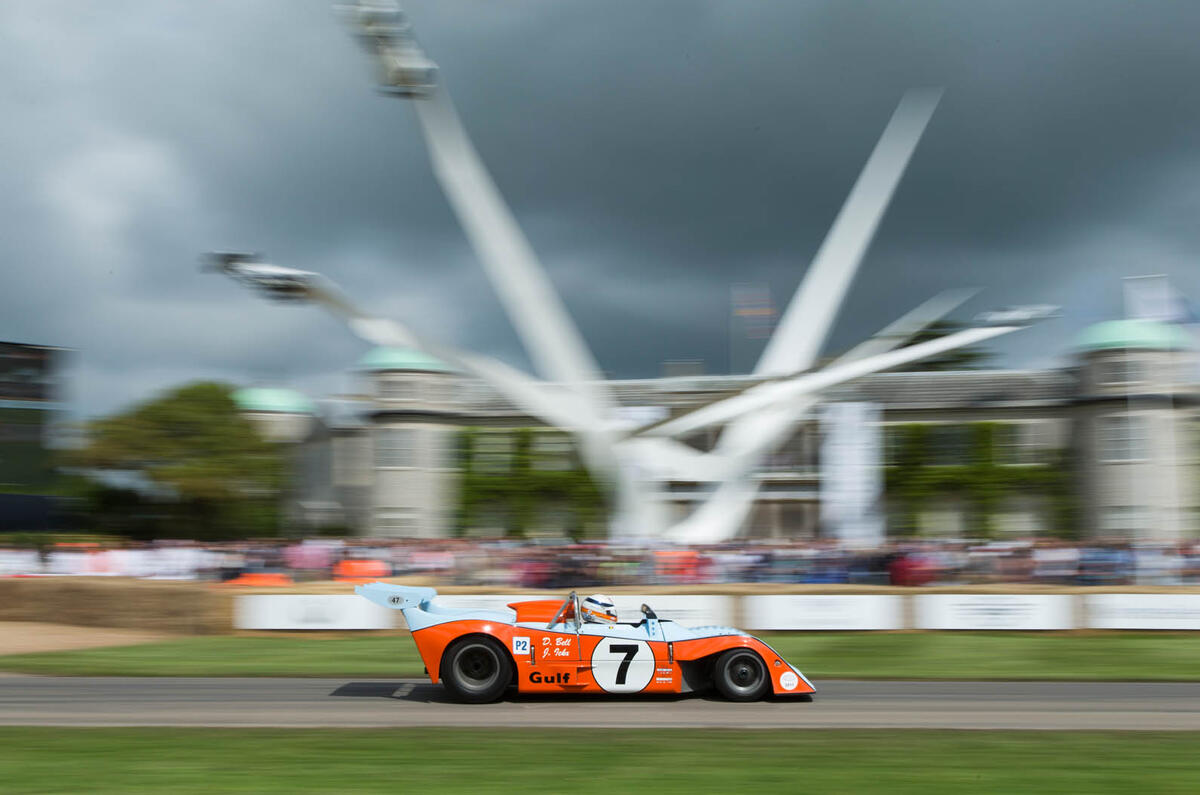 That run didn't just mark the end of Parry-Thomas's life but also the end of land speed record breaking in the UK. More space was needed and every land speed record set since has been in the US, with the exception of Donald Campbell's 403mph record set in his gas-turbine Bluebird at Lake Eyre in 1964.
Incidentally, although Campbell successfully claimed the land speed record, he was never the fastest man on earth. Legendary American record breaker Craig Breedlove had already done 407mph at Bonneville in his Spirit of America, but the time was not then recognised because his car was jet powered and not wheel driven.
Read our show report of the Goodwood Festival of Speed here
We have one final stop on our tour. It's not a well-known location – more punctuation mark than paragraph in the book of land speed record breaking – but we have to go there to pay our respects. Besides, Southport Beach is 210 miles from Pendine Sands, almost all on brilliant roads, and we have to go fast because if we don't, it'll be dark when we get there.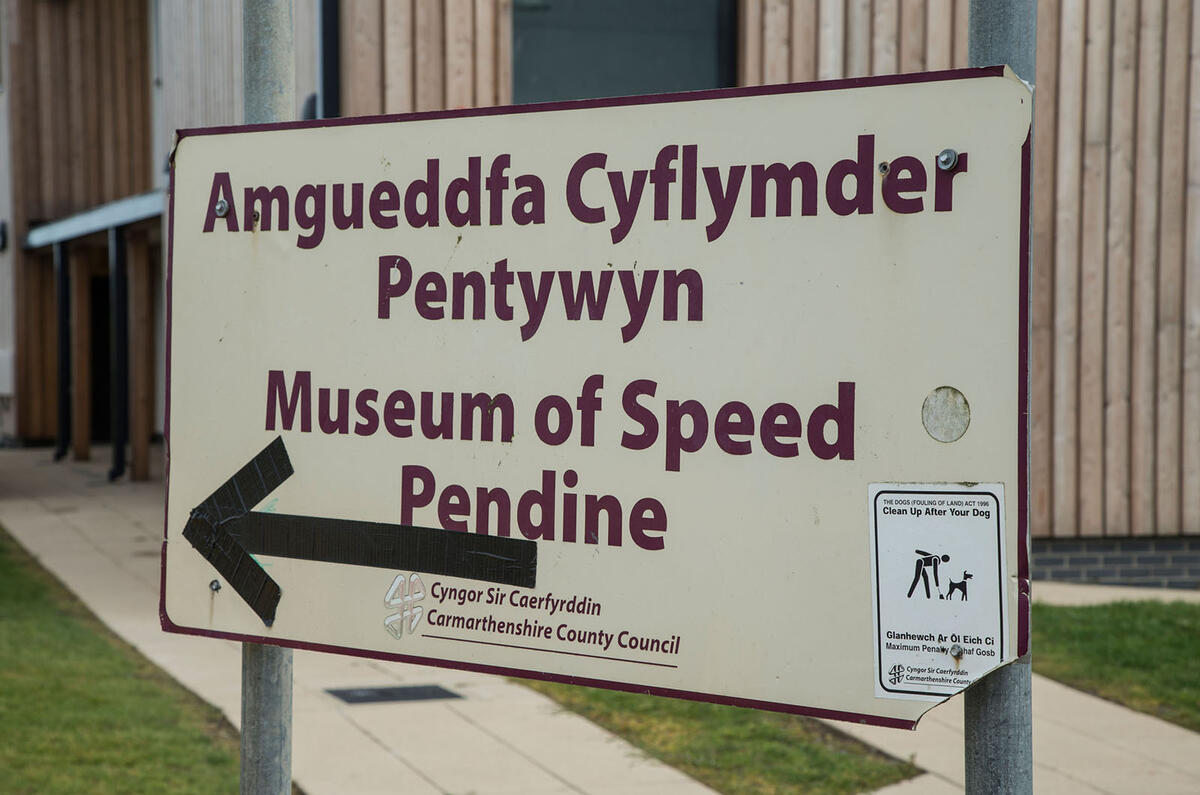 Here, the SVR is at its best. With its effortless overtaking, poise that represents a new level for Jaguar and hauntingly beautiful soundtrack, it shows itself to be a GT of the classic style, offering the speed, sense of occasion and ease of operation that are its hallmarks. This is a very special Jaguar indeed, its best sports car since the E-Type.
Southport Beach is brilliant. It seems even bigger than Pendine, and even though the sun is almost on the horizon when we arrive, there's no officious jobsworth telling us what we can and cannot do. Were it not for the pressing need to take photographs, I'd have probably joined in the happy doughnutting tomfoolery being practised by locals.
Read our review of the Eagle E-type Low Drag Coupe here
It was here that Sir Henry Segrave drove his Sunbeam Tiger, named Ladybird, to a 152mph record in 1926. The broad consensus for years had been that a vast engine from an aircraft was needed to break a land speed record, but Segrave begged to differ. Using a car that was light and slippery, he became the fastest man on earth using a supercharged engine displacing just 4.0 litres, an entire litre short even of the motor in the SVR.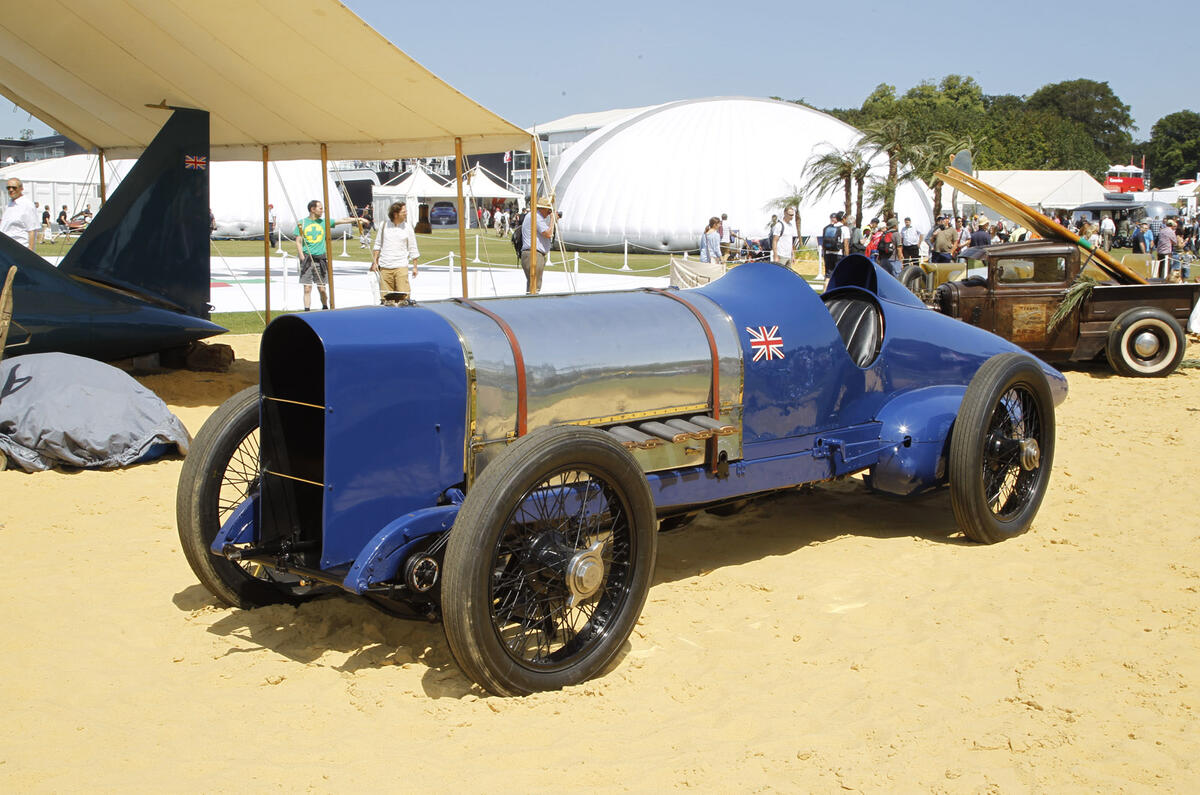 And there our tour concludes. Sir Henry went on to be the first man to break 200mph on land in 1927, Sir Malcolm the first to broach 300mph eight years later. As for me, I have a long slog back to London at just 70mph in the SVR. Except the M6 has turned into an elongated shrine for longterm roadworks, dropping my speed to 50mph.
Read our full Jaguar F-Type review here
It seems a pathetic way to end a great day but, in truth, I was hardly going to go out with a bang by doing something to honour the memories of these great men. Even if I'd thrown licence and liberty to the wind and gone honking down the motorway at the SVR's official 200mph, I'd still be going slower than Segrave went 90 years ago next year. In such circumstances, a few hours' silent contemplation seems a far more fitting way to commemorate all that these genuine heroes achieved so many years ago, and to think ahead to what the no less brave and heroic Green might achieve at Hakskeen Pan next year.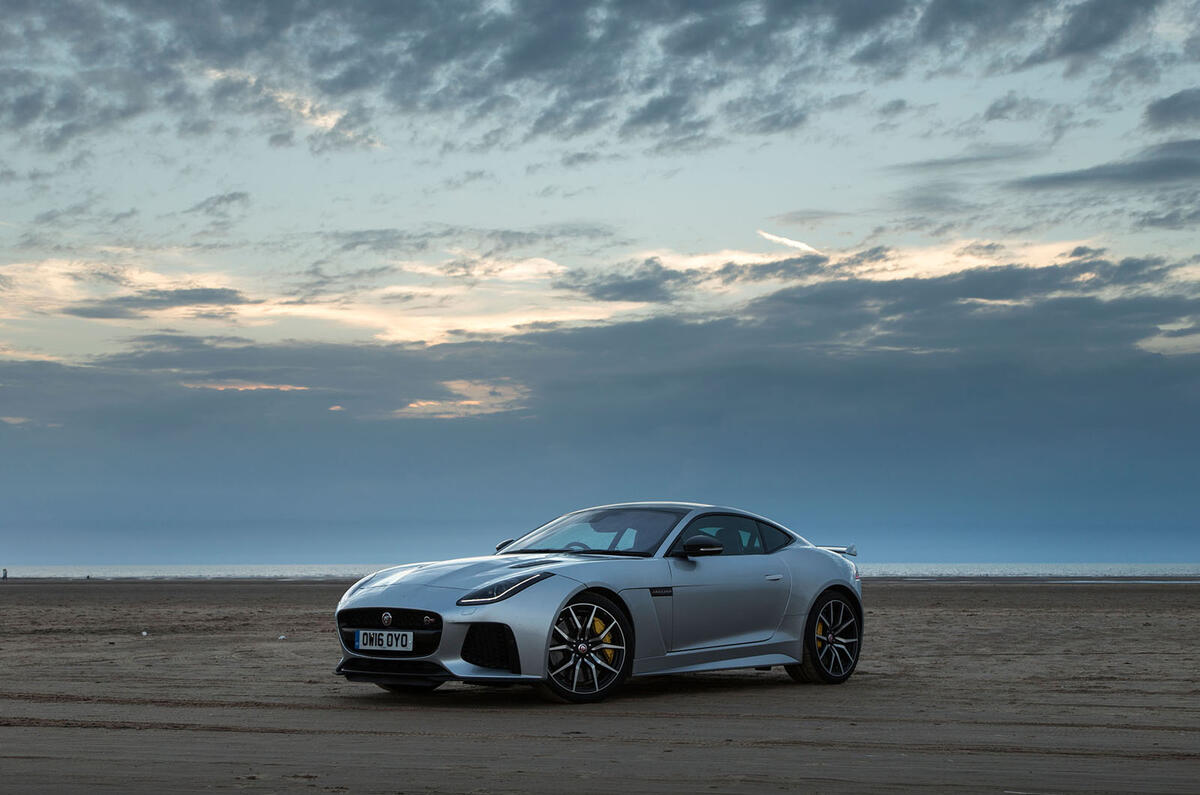 The water speed record
Although the land speed record has, with the exception of poor JG Parry-Thomas, spared the lives of the Britons who have held it, the same cannot be said of the water speed record. By 1929, Sir Henry Segrave had raised the land speed record to 231mph, only to lose his life the following year on Lake Windermere in his Miss England II hydroplane.
He had set a new water speed record at almost 99mph but lost control on the following run. The ensuing crash killed one crew member, injured the other and left Segrave to regain consciousness for just long enough to ask after his crew before he succumbed to massive internal injuries.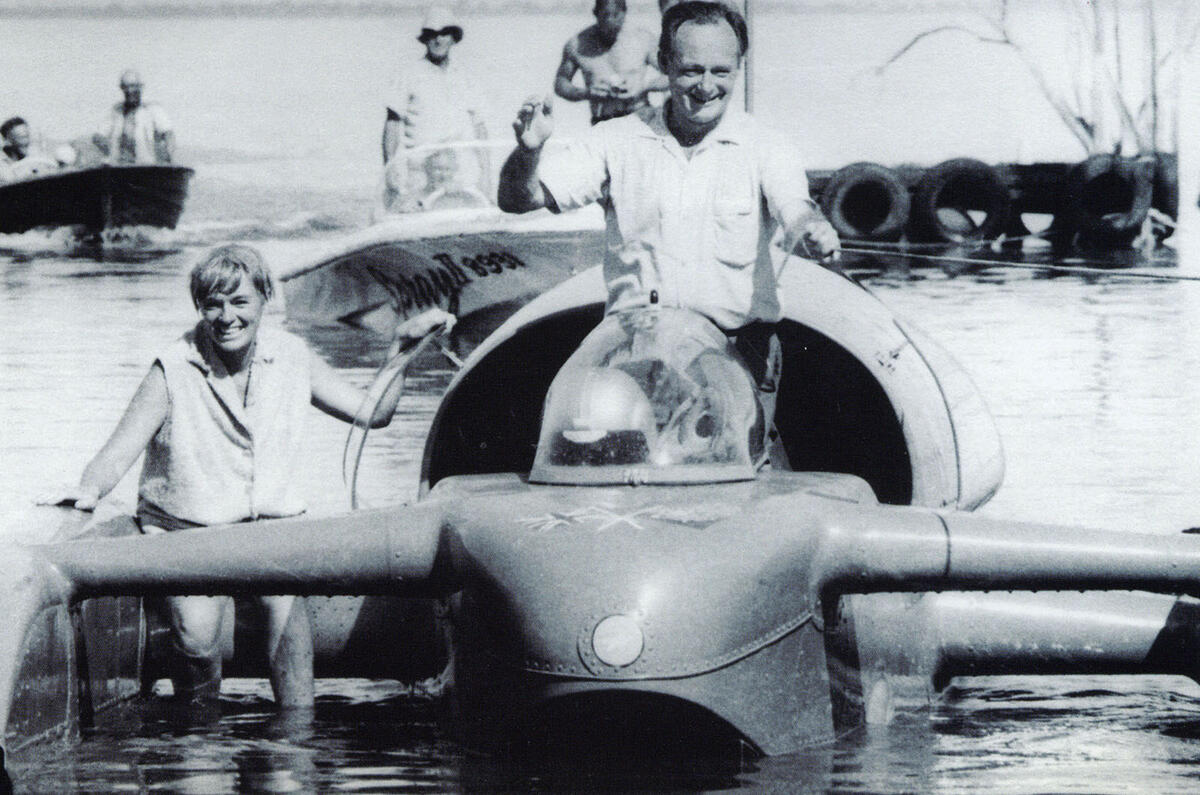 John Cobb was one of our greatest land speed record breakers, his 1947 record of 394mph lasting for an unprecedented 17 years. Sadly, he didn't live to see it broken by Donald Campbell, dying in an unexplained accident on Loch Ness while driving his Crusader jet boat in 1952 at a speed believed to be in excess of 200mph.
The most recent Brit to die attempting to claim the water speed record was Donald Campbell, whose death at over 300mph on Coniston Water in 1967 in his Bluebird jet boat was televised. He would perhaps be more fittingly remembered as the man who, three years earlier, became the first and to date only person to break both the world land and water speed records in the same year.
Source: Car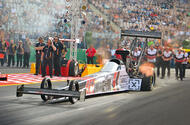 Making a Top Fuel dragster hit 300mph in less than four seconds demands meticulous preparation. We learn the process behind each run
A Top Fuel drag race is over in the time it takes to read the first half of this sentence, but plenty happens in that short space of time. Britain's Liam Jones, who recently competed in the FIA European Finals at Santa Pod Raceway in his RF Motorsport-prepared car, takes us through the process.
LET'S BURN RUBBER
Once the car has been warmed up – itself a process that needs to be carried out carefully due to the stresses soon to be exacted on the supercharged 8.1-litre V8 engine – the driver starts the burnout procedure. This involves accelerating part of the way up the strip to generate heat in the slick tyres, scrub off impurities and lay two sticky lines of rubber down on the track for maximum traction.
"My crew will push on the struts of the rear wing as I let off the brake and ease the clutch out ever so slightly. It gives the car a bit of momentum to prevent clutch wear and overheating," says Jones.
The first part of the burnout area is sprayed with water in order to reduce friction between the tyre and the track surface, after which the driver will light up the tyres. The rear tyres on a Top Fuel dragster are 18.5in wide, giving a generous contact patch with the track. "We run them at about 7.5psi," says Jones, although that pressure increases as the tyre generates heat.
Burnout completed, Jones reverses back to the start area. Top Fuel dragsters have only two gears: forward and reverse. "My crew chief directs me where to go," says the Yorkshireman. "Strapped in the cockpit, I can't see anything behind me, so he is my reversing camera.
Positioning for the run is crucial. "It is more important to get into the middle of the groove, which is where the majority of the cars have driven and most of the track preparation has taken place."
Prior to competitive runs, the team walks the strip with a grip meter to find out where the best traction is.
THE STAGING POST
Jones reverses back behind the start line. "The crew will adjust the engine's idling, make sure the fuel flow and revs are correct, give everything a final safety check, then I'll get the go-ahead to edge forwards into the pre-stage area," he says.
Drag strips use a series of timing beams connected to rows of start lights known as a 'Christmas Tree'. When Jones enters the pre-stage area, it triggers the first light and indicates to his opponent and organisers that he is ready for his run.
"The car has a variable-flow fuel pump, so when I'm in pre-stage and the top yellow light on the Christmas Tree has come on, I put the pump on full, so it's pouring fuel into the cylinders. The common phrase for this is to 'go on the high side'.
"I let the clutch out," he continues. "It's a centrifugal clutch, much like a moped's but on a grander scale, so you can't stall. There's no foot brake – it's just a big hand-operated lever that brakes the rear axle."
If Jones is racing a rival, he'll wait in the pre-stage area until the other driver is also there. Then both competitors will inch forward into the stage area, ready for the start.
"You anchor on the brakes, get your foot ready on top of the throttle and when the lights go amber you plant your foot, let go of the brake, hold onto the steering wheel, and all hell breaks loose," he says.
LIGHTS OUT, LET'S GO
"By far the most important phase is the start," says Jones. "It's where you need the most traction." Plenty can go wrong, such as a poor reaction, a clutch or engine issue, or the dreaded 'tyre shake' that destabilises the car, but if a driver makes a clean getaway, he'll be north of 100mph in 0.8sec.
With almost 10,000bhp on tap, pre-programmed clutch and fuel flow systems adjust themselves during the run to optimise drive and engine power as the dragster heads towards 300mph.
As all this is going on, Jones is kept busy: "Steering inputs are very slight, but there are a lot of them. It's surprising how quickly your brain can react. You've got complete clarity when you're going down the track, but it is almost like your brain doesn't fully process it until afterwards."
The noise and force generated by a Top Fuel dragster can be physically painful for those outside of the car, but Jones says it isn't so bad inside the cockpit.
"You've got a titanium heat shield behind you, the exhaust headers are facing backwards and you're moving at a rate of knots, so it's nowhere near as loud as when you are watching," Jones says. "Even to drive, unless you're getting tyre shake or spinning up, they are actually quite smooth and easy to handle."
DEPLOY THE CHUTES
After the finish line, comes the task of decelerating from around 300mph, for which Top Fuel dragsters rely mainly on two parachutes. "When you deploy the parachutes after a good run, it's probably the most aggressive part of the drive," says Jones. "You go from pulling around 4-5g to minus 4-5g. It's a massive transition. When the chutes deploy, you can drop about 150mph in two seconds. It can actually wind you." Nevertheless, Jones will already be raring for his next run. "The only word to describe it is 'intense'," he says. "There is no feeling like it."
Read more:
Source: Car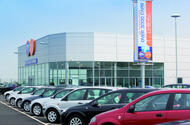 Finding that bargain car is like good comedy: it's all about timing. Here are the best buys, from superminis to sports cars, and when to buy them
The best used cars are often hard to find, but don't have to be, if you know what you're looking for, and when best to look for them. James Ruppert has built a handy guide to make sure your next used purchase is only the best. 
We all know that cars come in many different flavours, sizes and specs, but that's only part of the story – or journey – of our cars. They start out showroom fresh and then gradually spiral down in desirability and up in affordability. All we have to do is pick our moment to pounce.
Some motors make more sense at different times in their existence and the fun part is predicting the most opportune time to buy. It all depends on how much of a risk you want to take. But just about everything seems to become desirable at some point in its life – given enough time.
In theory, with unlimited funds and storage facilities, you might eventually win the car ownership long game. But because few of us are lucky enough to be set up that way, or we simply don't have the patience, we're going to explain the potential short cut to finding the car of your dreams for less than you thought. Over the eight pages that follow these, we have selected some examples in the most important groups, from practical to highly desirable.
But first, it's worth knowing the basic rules that almost every car in circulation follows. So here you'll see the life cycle for many of the cars in our lives. Obviously, Ferraris and Porsche 911s don't really do these sorts of things, but most motors do. So let's take a look at just what the future has in store for some of our used car favourites.
New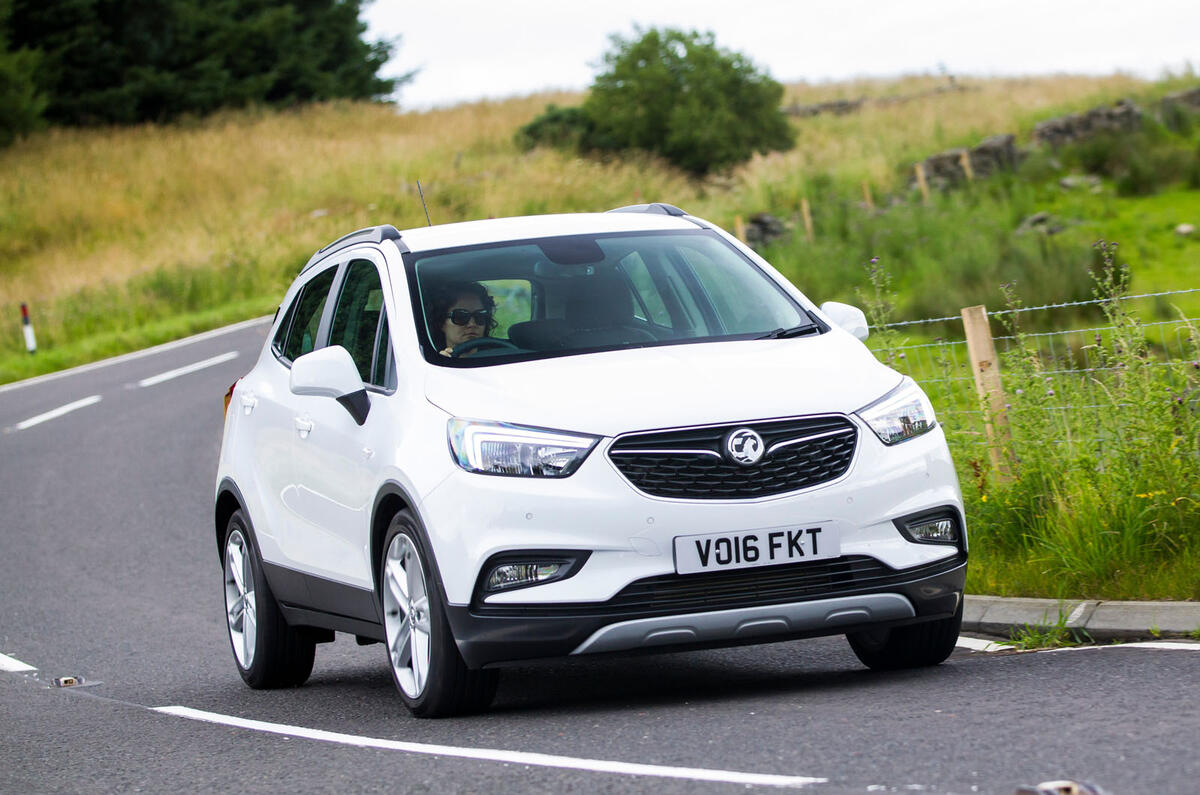 For some, new is the only way to buy. New cars are the only cars that can properly deliver that intoxicating showroomfresh aroma. Not only that, but we can also pick our dream specification. However, the price we pay is not only the recommended retail one but also the slightly longer-term – and colossal – cost of depreciation.
Nearly new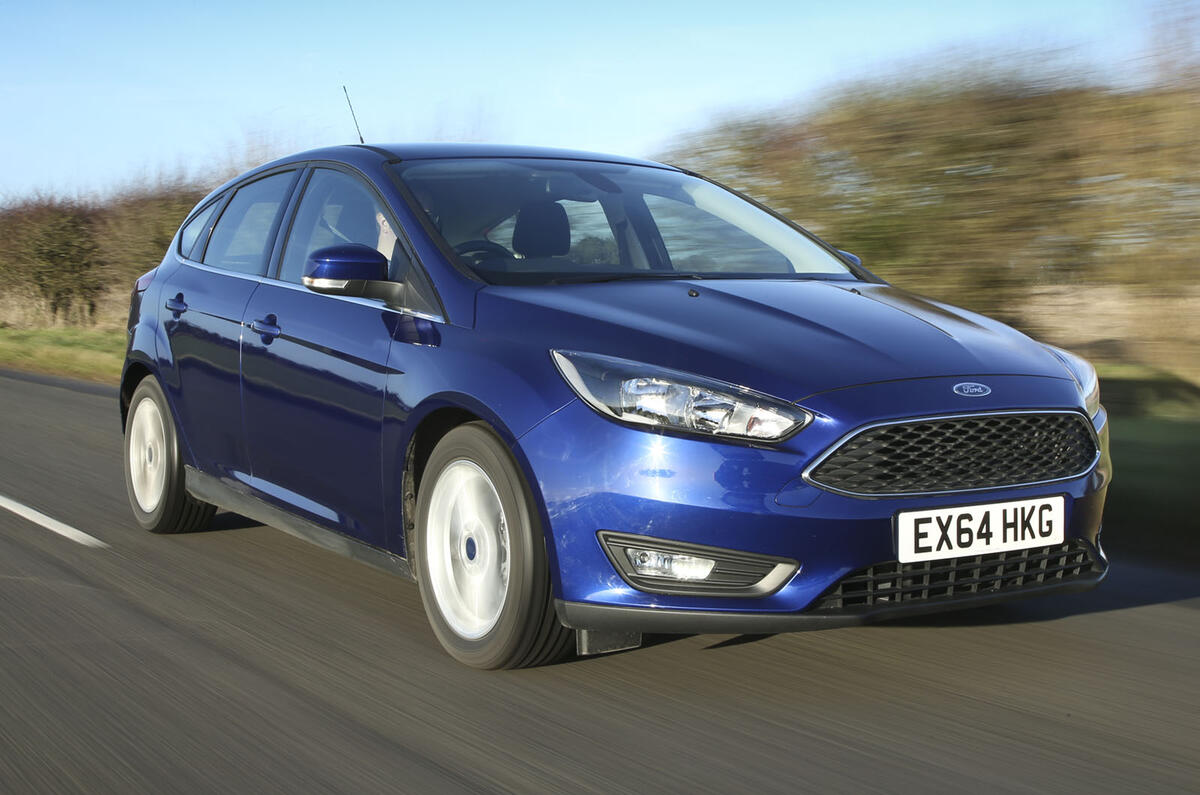 If you're clever, you compromise on the car's colour, wait for the depreciation's heaviest hit to take its toll and go for nearly new, with a possible hint of pre-registration. All the joys of a new car, then, but with a marginal mileage and a healthy saving on the recommended retail price.
Approved used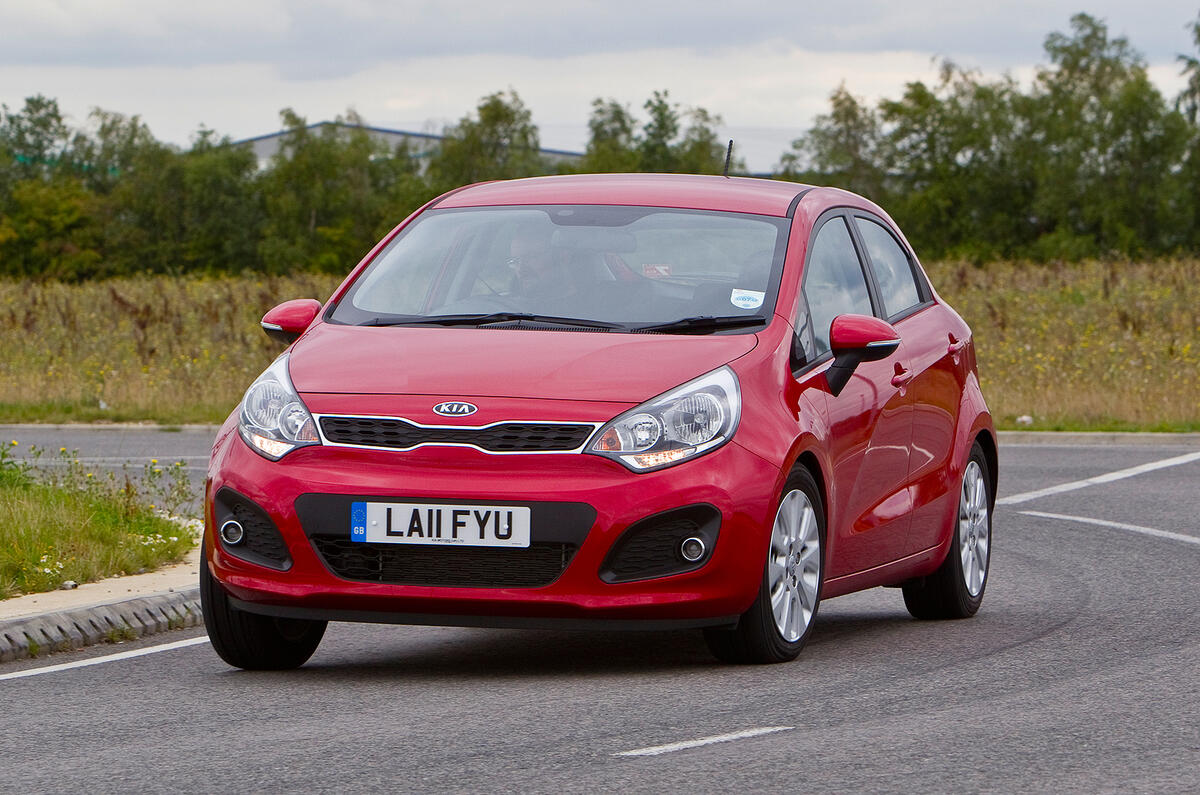 A year or two down the line and perhaps an approved used model is the way to go. Manufacturers want to keep you in the vicinity of their showrooms, so a used car offer that includes an exhaustive tick list of things that have been checked, and all backed up by a decent warranty, is one way to do it.
General automotive population (GAP)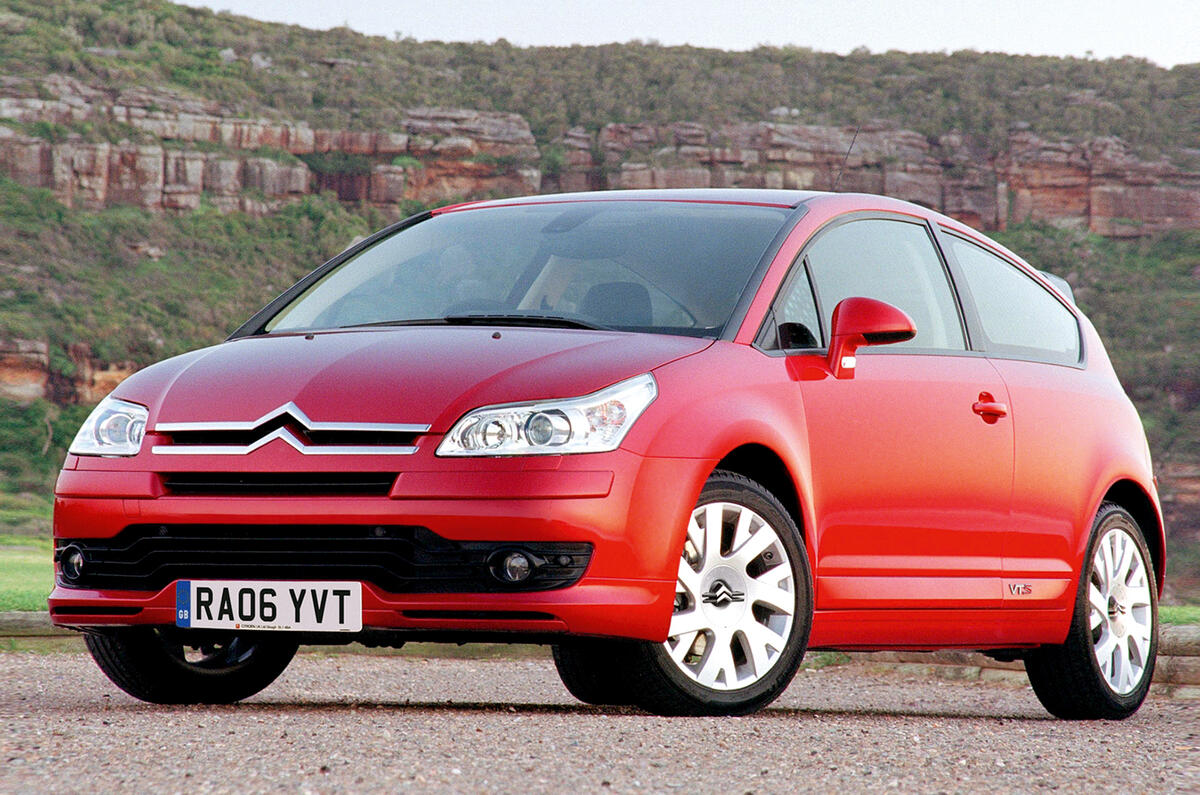 After three to five years, when the manufacturer protection runs out, the car is pitched into the general automotive population via auction, part-exchange or just a retail sale. These cars are usually found with independent dealers or possibly car supermarkets, and they're still looking pretty good.
Banger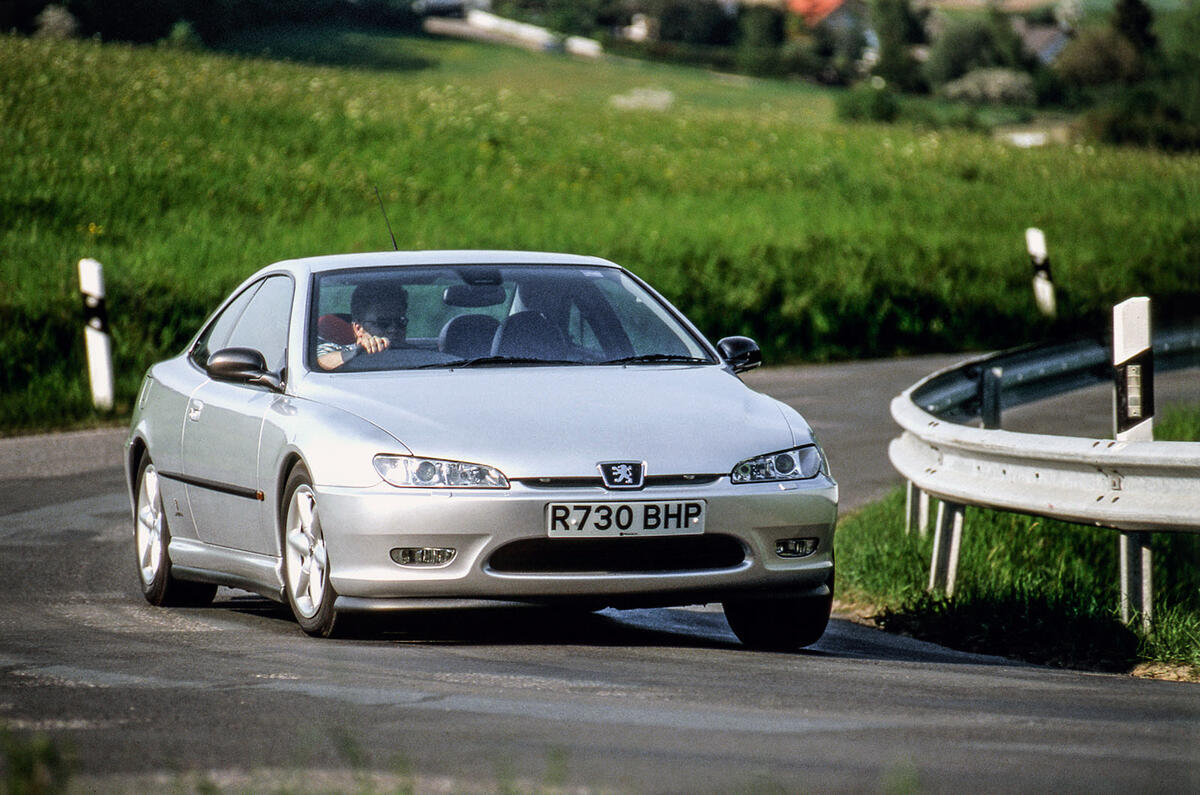 Roughly a decade on from their showroom debut, many cars are becoming Bangernomics candidates. Sitting at the bottom of the curve for desirability and with the last few drops of depreciation wrung out of them, these are ideal for anyone willing to take a chance.
Spares or repair (SOR)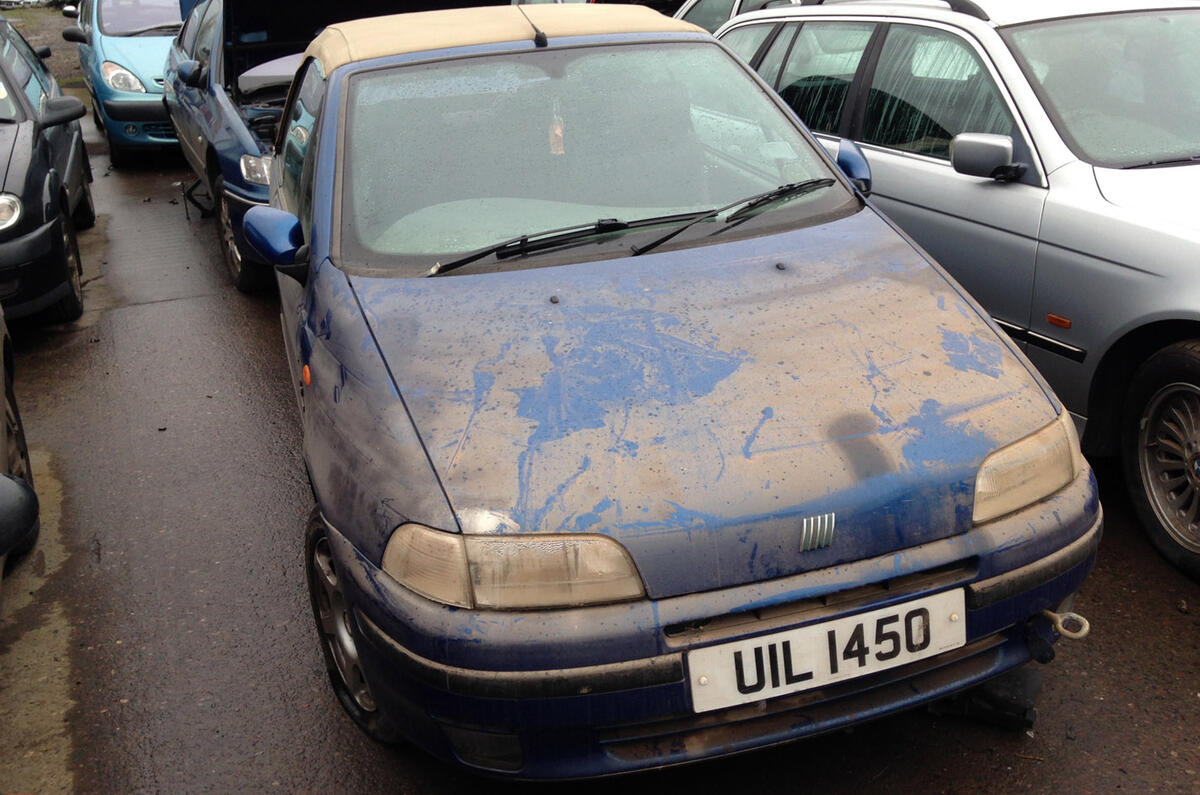 The point at which any motor can take a turn for the worst – or make a bid for survival. It's all down to the buyer. On the upside, a car broken for spares could help another similar model to live on, or could go to a scrappie. Barn finds are born here, although we loathe the term and the often corrupt concept.
Ironic classic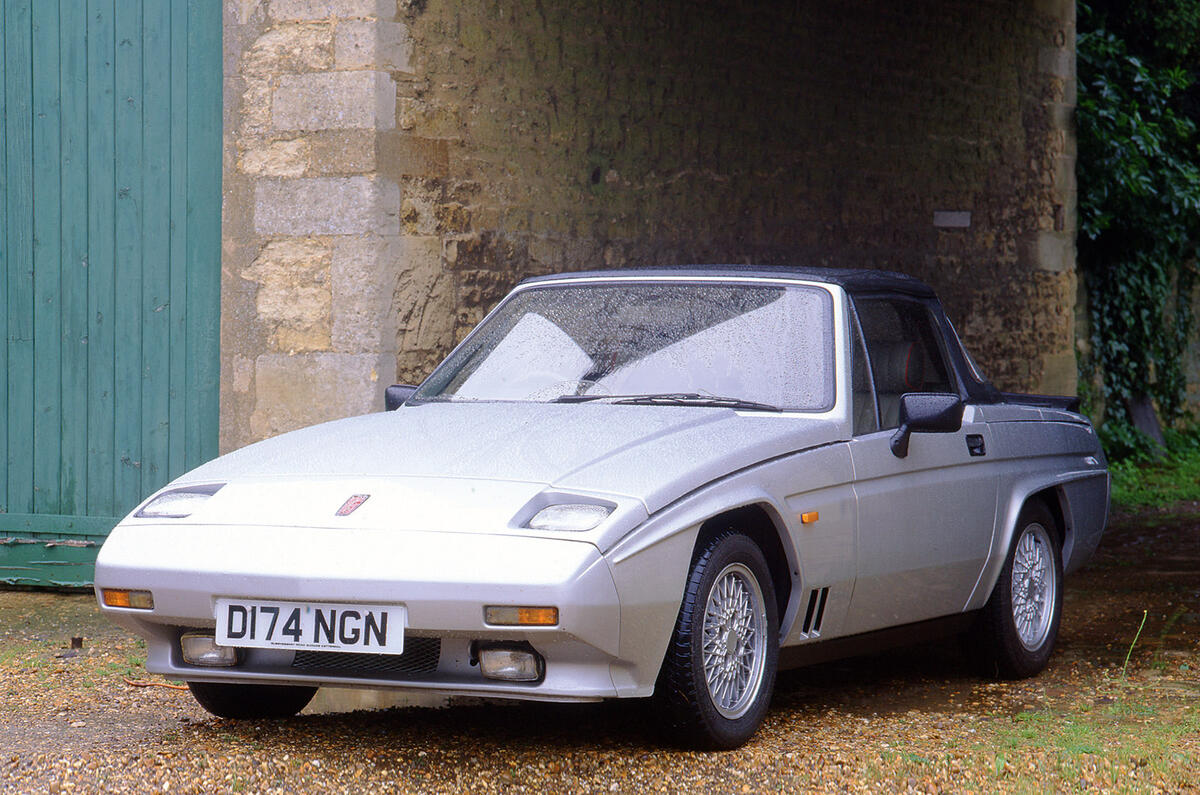 Old car survivors that haven't succumbed to rust or neglect can at this point start to look a bit groovy. Previously ignored and even insulted, they are cheap and starting to look different from the rest of the street furniture. Slyly, they're being given the ironic nod of respectability by hipsters and know-all snarky car hacks. Values are on the up
Practical classic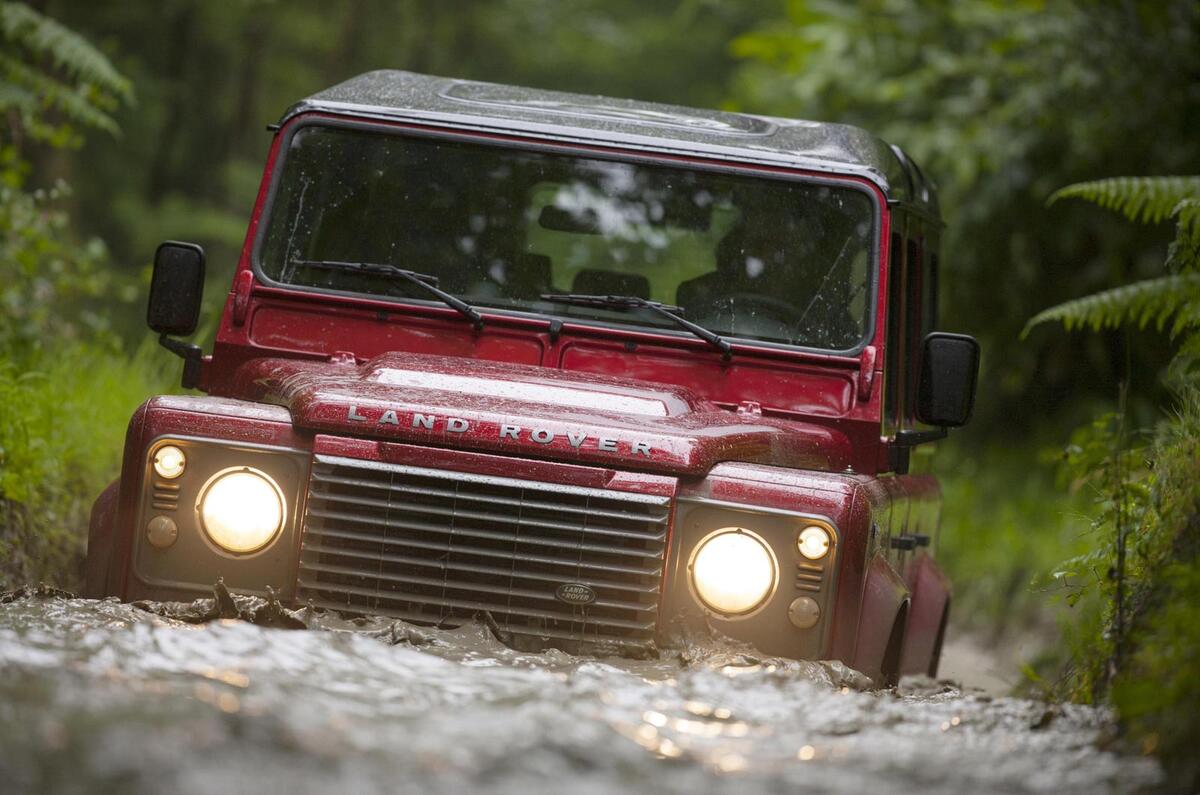 Once accepted as practical classics, cars are welcomed into the flatcapped fellowship of the classic car community and can now be parked in a field most weekends throughout the summer. They can be used to general acclaim on the streets and will always be let out at junctions.
24-carat classic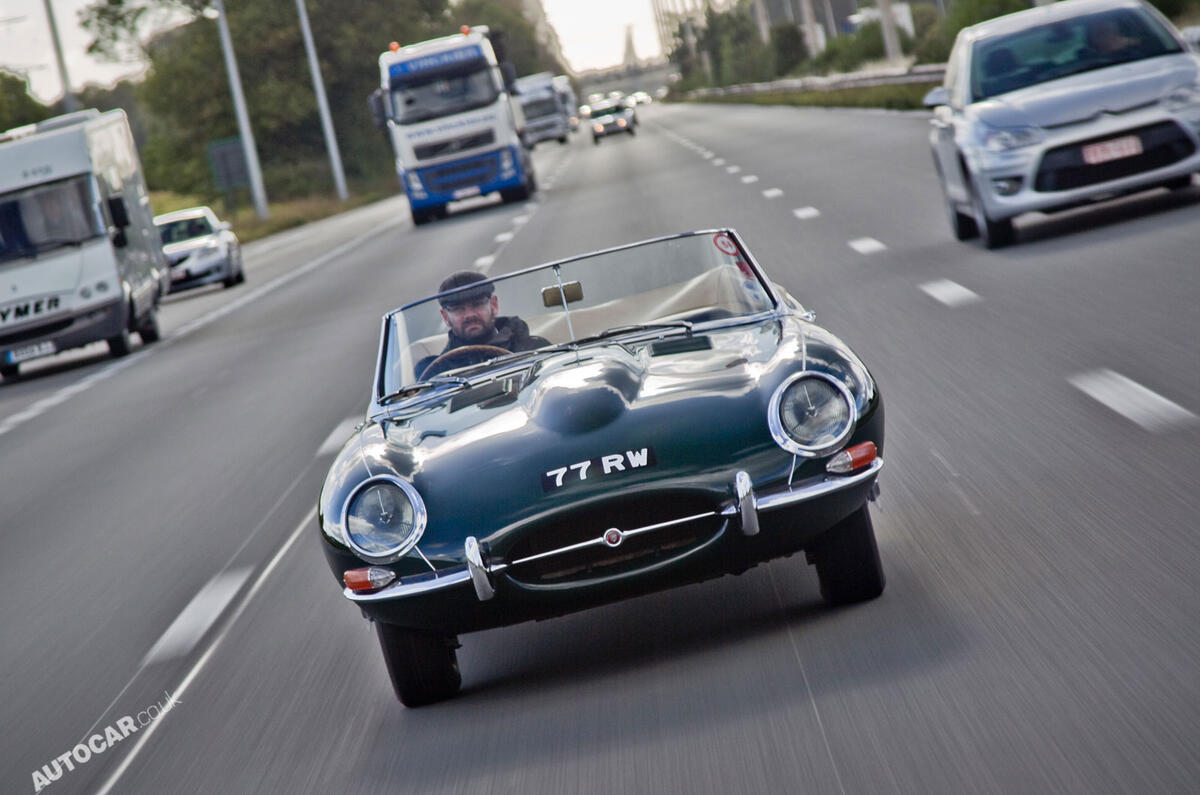 Some practical classics make the short leap from everyday motor to 24-carat must-have. High-profile magazine features help and these models become a staple of the upmarket auction circuit. Values rocket accordingly and everyone wishes they had bought into one rather earlier in its lifetime. If only they had read this feature…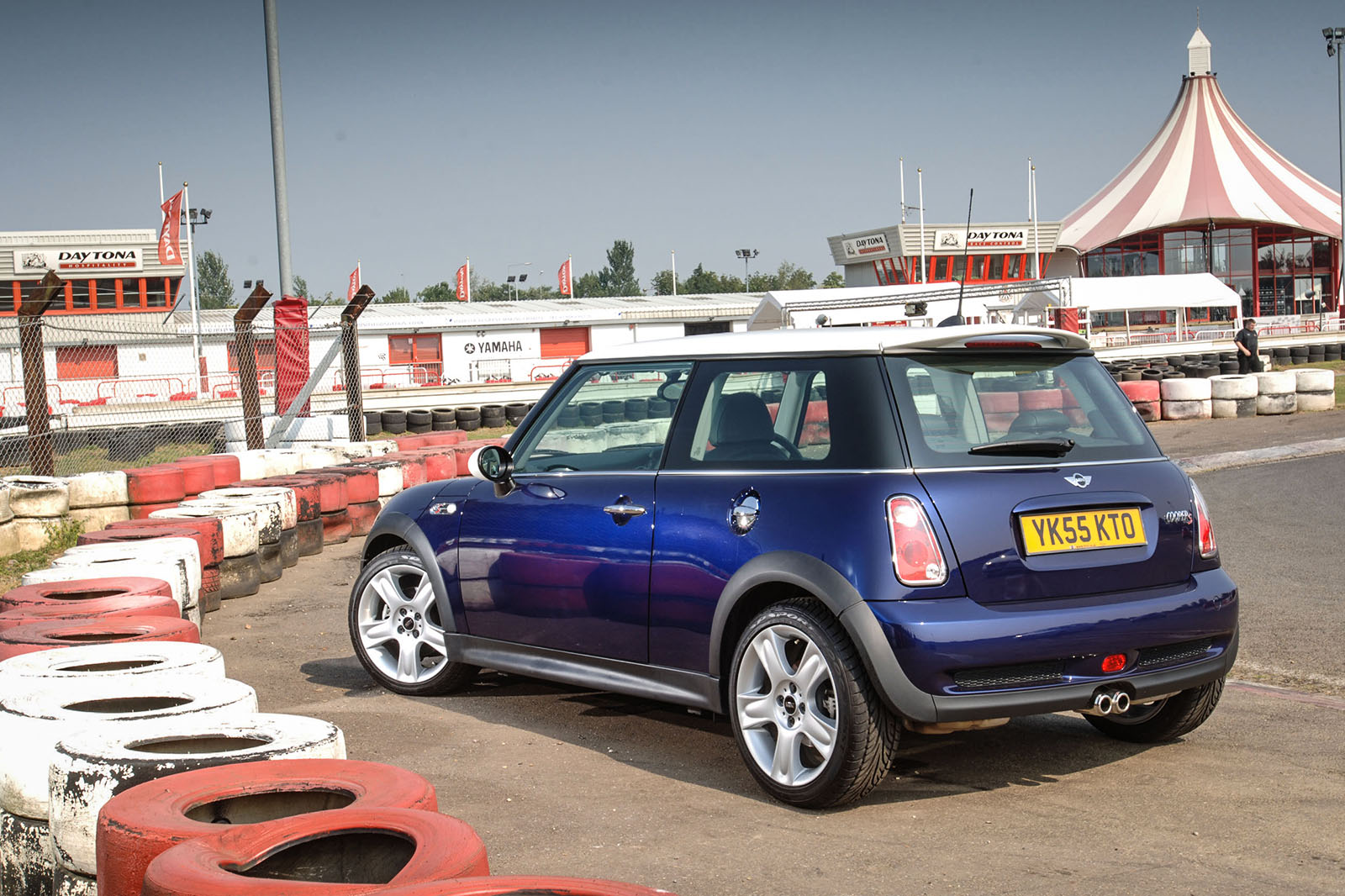 When to buy: New, approved used, GAP
BMW got its boutique offering dead right from the off. Buying new and choosing the specification is all part of the fun. Indeed, Mini showrooms have a sense of cheekiness that is carried over into the approved used scheme, which packs a 12-month warranty, rescue and MOT protection in with a 360deg check. Desirability continues in private and independent dealer sales and all models have depreciated at an improbably slow rate.
The really cheap ones have all sorts of issues that would cost the thick end of a grand to sort. Likely to follow its granddad as an upward appreciator, provided the spec is rarefied and the model just right. Which means you'll need to find a decent Cooper S if you want to look after your money.
What to buy: 2005 1.6 Cooper S JCW, £4000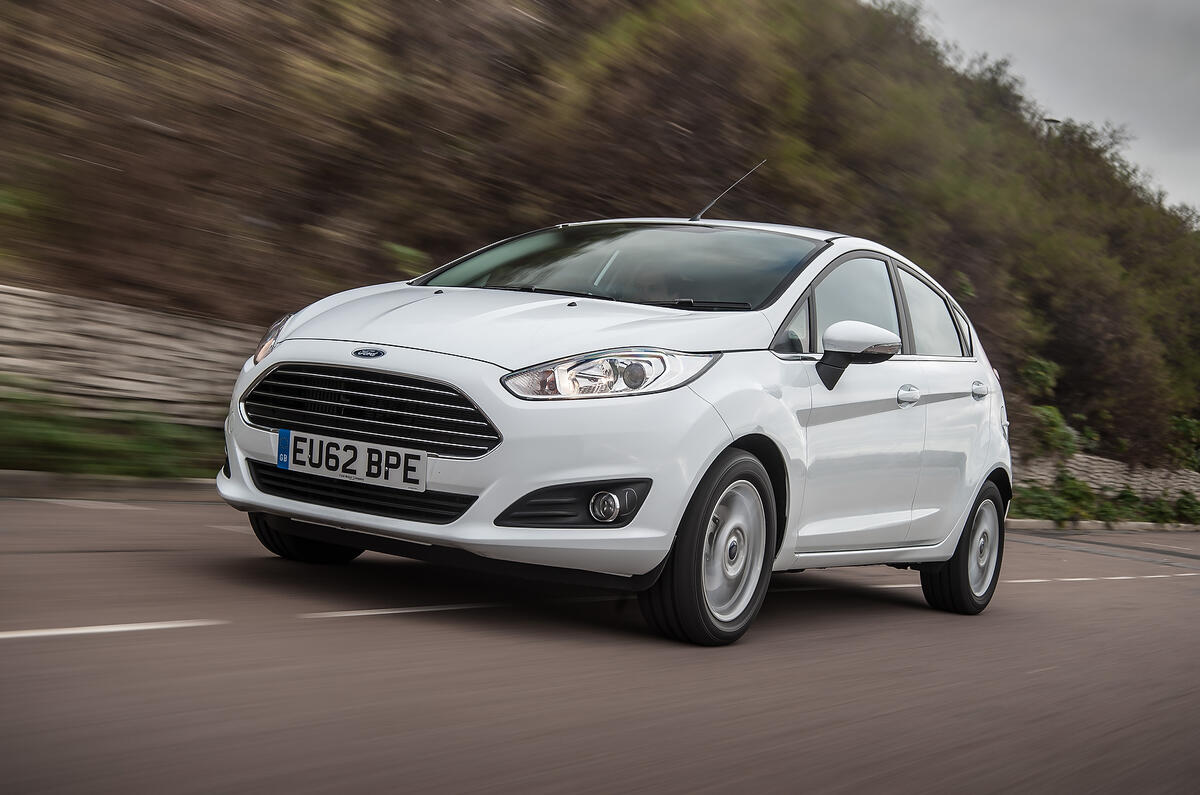 When to buy: New, approved used, GAP, banger
Fine brand-new buy with a discount but arguably best as a nearly new car with even more off and found lurking in orderly rows at car supermarkets. Also available as the ultimate easy-to-own, cheap-to-run banger.
What to buy: 2015 Fiesta 1.25 Style, delivery miles, £9500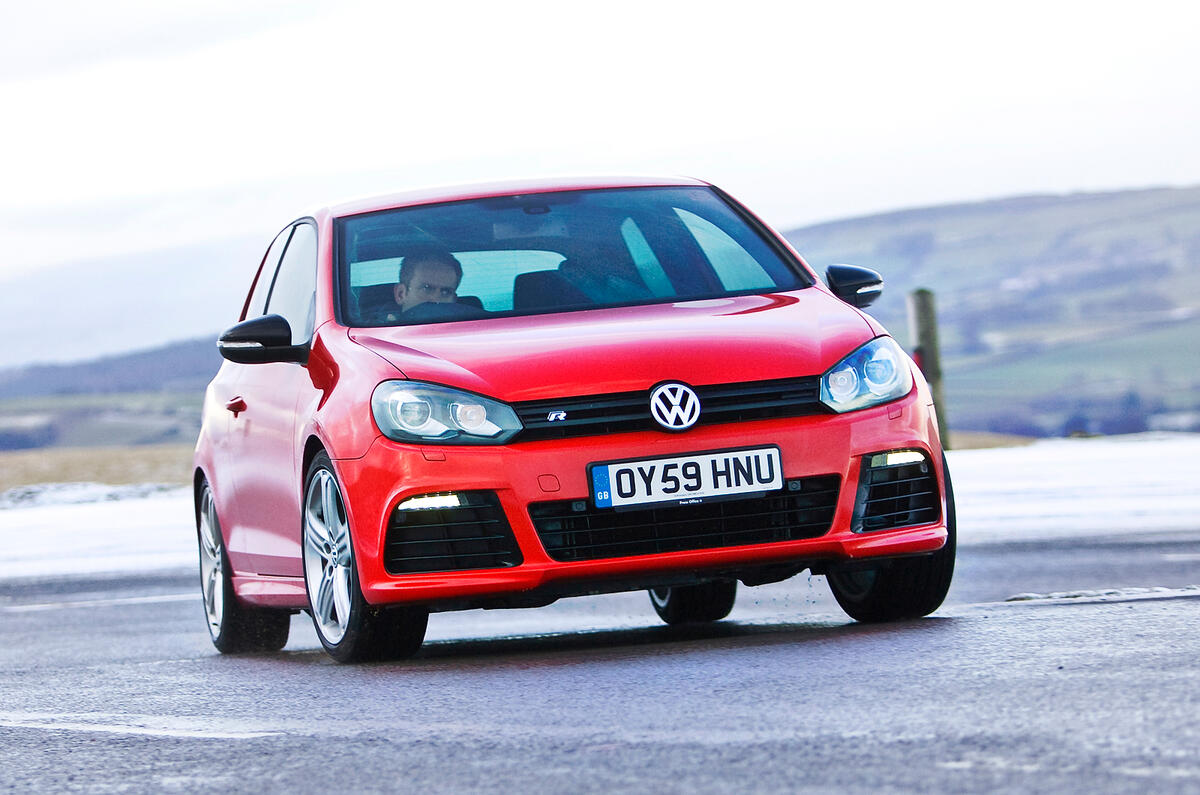 When to buy: New, approved used, GAP, banger, ironic classic
No one ever made a mistake buying a new Golf, even a diesel one. The only potential blot on the purchasing landscape is the possibility of a punitive tax on the oil-burning cheaters, but if the troubles mean a discount, then all well and good. Otherwise it remains a no-brainer buy. Take a look at the brokers, who are currently offering around £5000 or so off the RRP, meaning you won't have to face the dealer down.
Golfs take far longer to become bangers these days as the premium finish and packaging slows depreciation. It's always advisable to stick with the performance models if you want fun, and Volkswagen has offers for showroom visitors. A Golf GTI makes sense, but a Golf R may be the one to keep for the long term.
What to buy: 2010 Golf R 2.0 TSI 4Motion, £16,000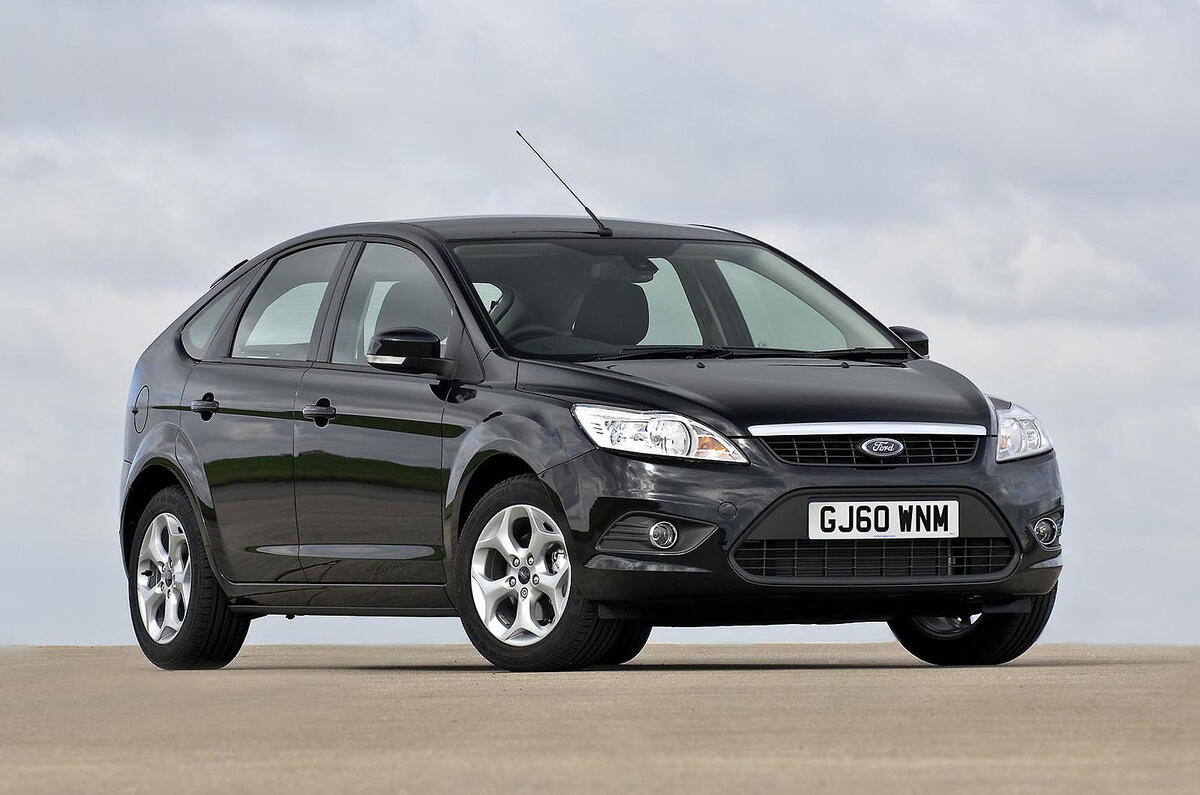 When to buy: Approved used, GAP, banger
The working man/woman's Golf. Great to drive and own. Like all Fords, not best bought brand new unless you get a whopping discount. Recent models have proved themselves to be worth a punt further down the ownership line and well out of warranty.
What to buy: 2009 Focus 1.6 Zetec, £2000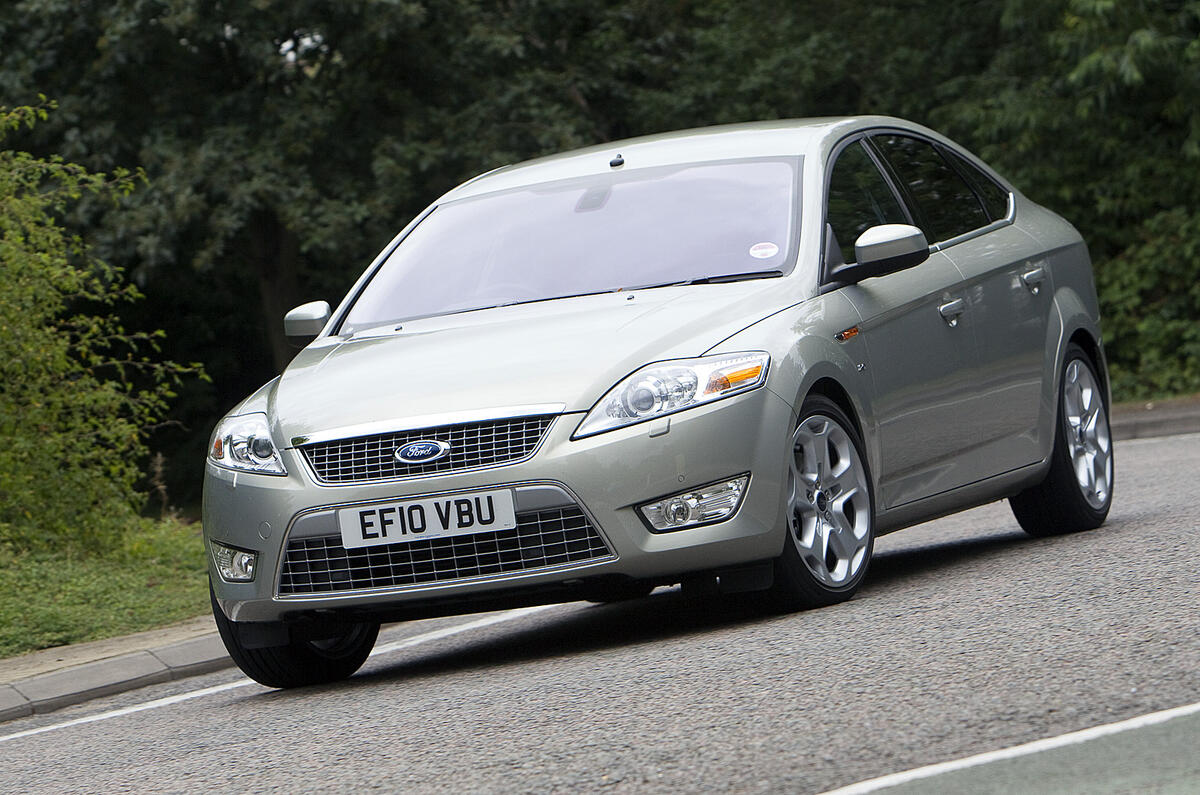 When to buy: Nearly new, GAP, banger
If you were to buy a car by the square yard, the Mondeo would offer spectacular value for money. As with the Focus and Fiesta, it's ideally not bought brand new but mostly enjoyed second or third-hand. There isn't any obvious halo model to go for. If all you want is a roomy motor, the hatch is more than enough, and the estate can swallow luggage for the nation.
Nearly new is great if you intend to use the Mondeo on the motorway. If it's going to serve as a family hatch, then a few years down the ownership line will deliver a Titanium-spec piece of practical loveliness. It will descend into reassuring bangerdom in a decade and, most important, always deliver.
What to buy: 2010 Mondeo 2.0 TDCi Titanium X, £6000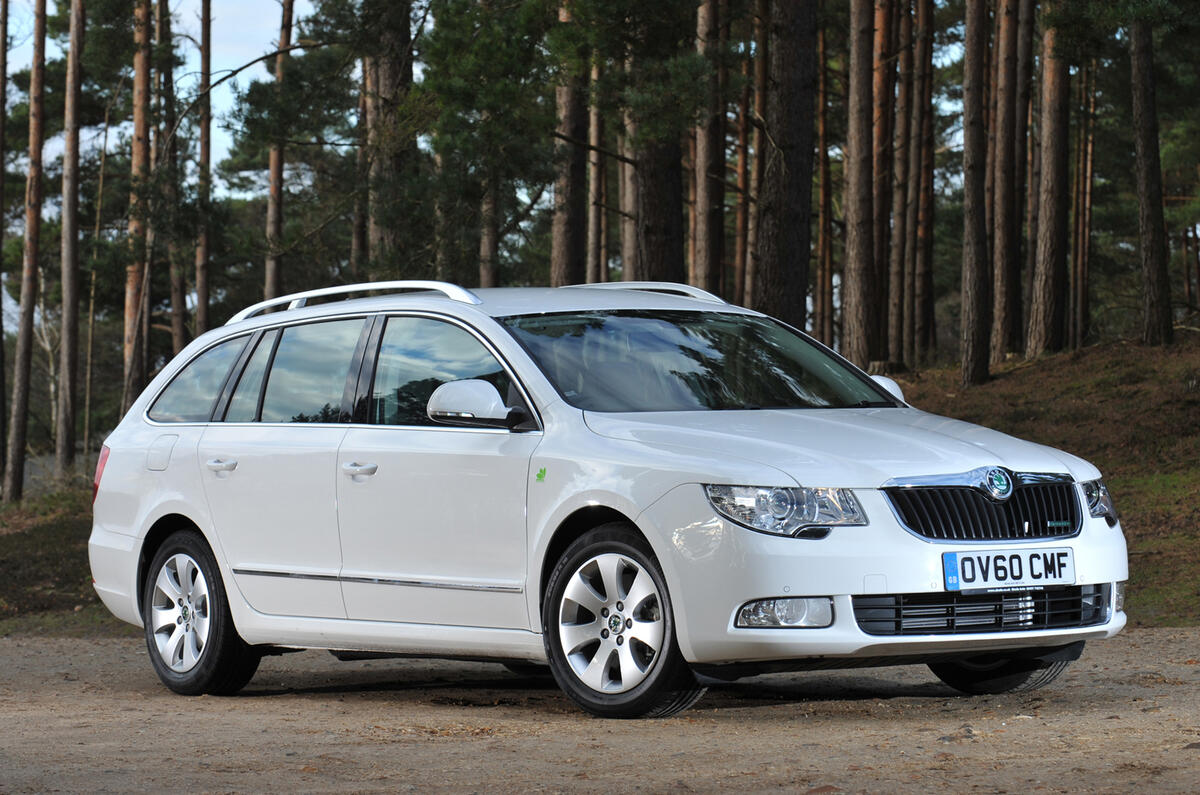 When to buy: Nearly new, GAP, banger
As default minicabs go, the Superb is decent in every respect, from space to sophistication. It's great to buy nearly new and from there run it into the ground. Long term, it'll only ever be a supersized Skoda. Provided you don't buy from a minicabber, you'll be fine.
What to buy: 2010 Superb 1.9 TDI Greenline, £6000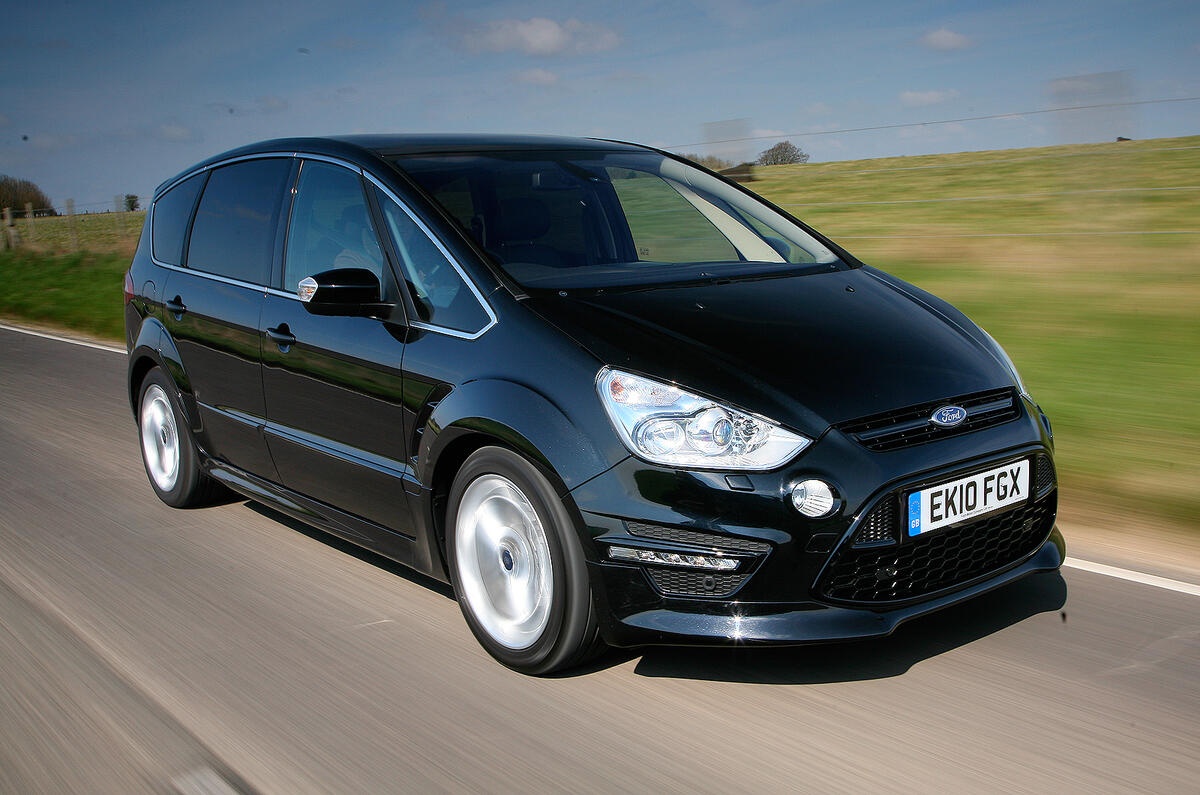 When to buy Nearly new, approved used, GAP
Admitting that you need a box on wheels in your life, especially if you're not a plumber, can be depressing. At least the S-Max adds a welcome dash of entertainment. You'd be a bit bonkers to buy a new one, but nearly new or approved used is all good. The other upside of an S-Max is that it has a certain style, and decades down the line it could even be Volkswagen Transporter cool (possibly).
It's always better to let someone else pay for the highest-possible Titanium spec and right now diesel is the only way to go, unless you were thinking way ahead and can pay the modest 2.0-litre petrol bills. Actually, if you believe that the future could belong to heavily patinaed S-Maxes, a 2.5 V6 would be perfect – and a proper rarity.
What to buy: 2006 S-Max 2.5 Titanium, £4000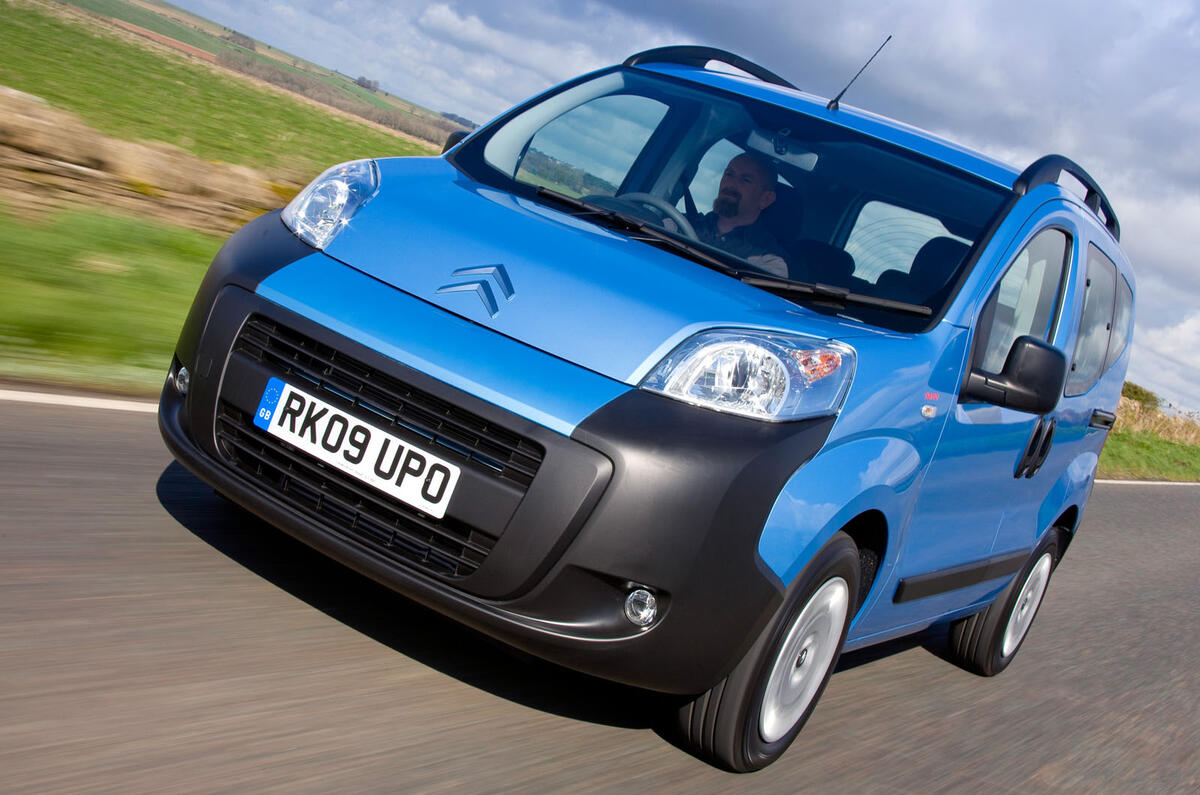 When to buy GAP, banger, ironic classic
Here is a marginally quirky Citroën that, aside from being buyable purely because of its lovable name, is roomy, practical and economical. It's all the family vehicle that most will ever need. This snout-nosed oddity is even possibly a future Deux Chevaux with plastic knobs on. Never pay a fortune for one.
What to buy: 2009 Nemo Multispace 1.4 HDi, £3500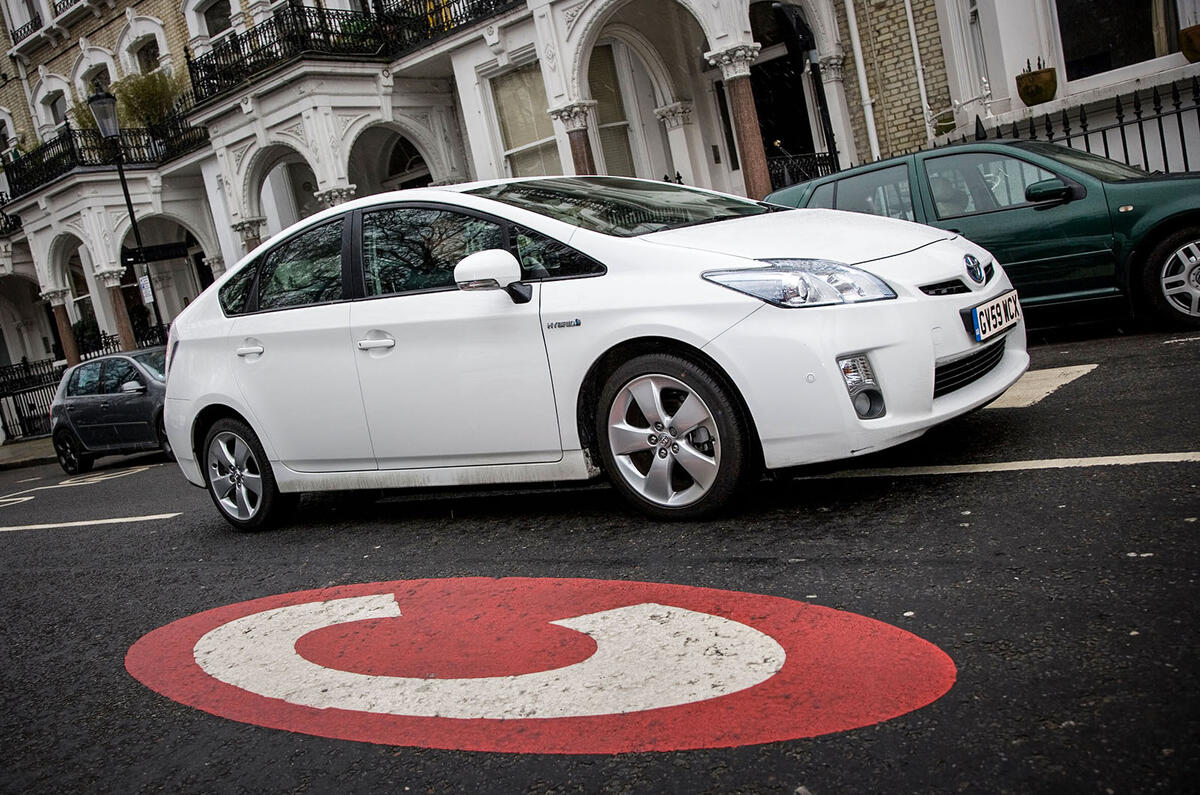 When to buy: Approved used, GAP, banger
However wrong-headed it may have been to brand the pious Prius as the saviour of planet earth, it was one of the first half-electric half-petrol cars we could buy – and it's clearly the most successful. Although the future should have belonged to the seriously cool rocketship-shaped original Honda Insight, the Prius won out through sheer force of numbers. Despite looking like a designer chicken coup on wheels, it was bought in droves by progressives, but since then, being congestion charge free has helped the capital's Uber slaves.
Replacing the battery pack costs less than a grand and being a Toyota is always a big help when it comes to not breaking down. In the brave new post-diesel world, the Prius looks like the brightest green thing in the car park. It is dull but significant and actually efficient as both a family mover and a city centre assault vehicle.
What to buy: 2007 Prius 1.5 T-Spirit, £3500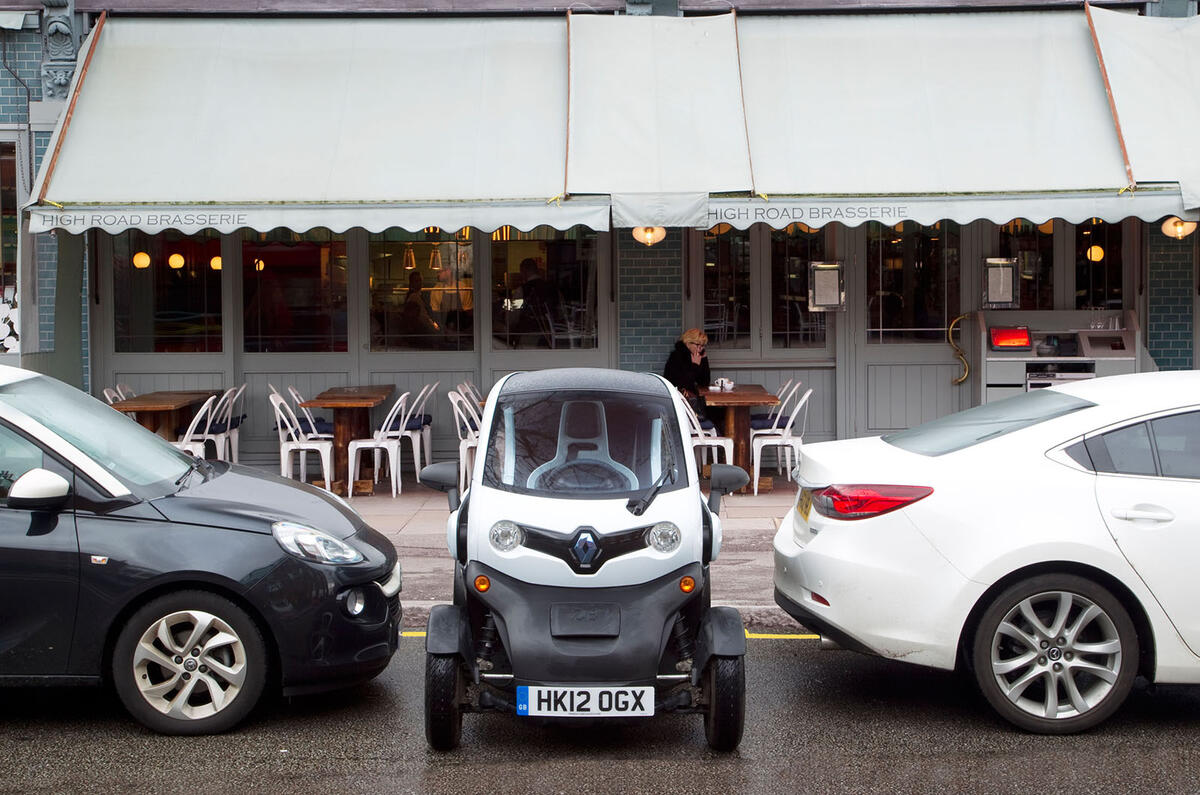 When to buy: Nearly new, approved used, GAP
What, no Nissan Leaf? They could become fairly huge paperweights in a decade's time if you can't replace the battery pack. The Twizy at least looks like you could use your gran's mobility scooter to jump start it. It also looks groovy and is huge fun to get about in.
What to buy: 2013 Twizy Urban, £3500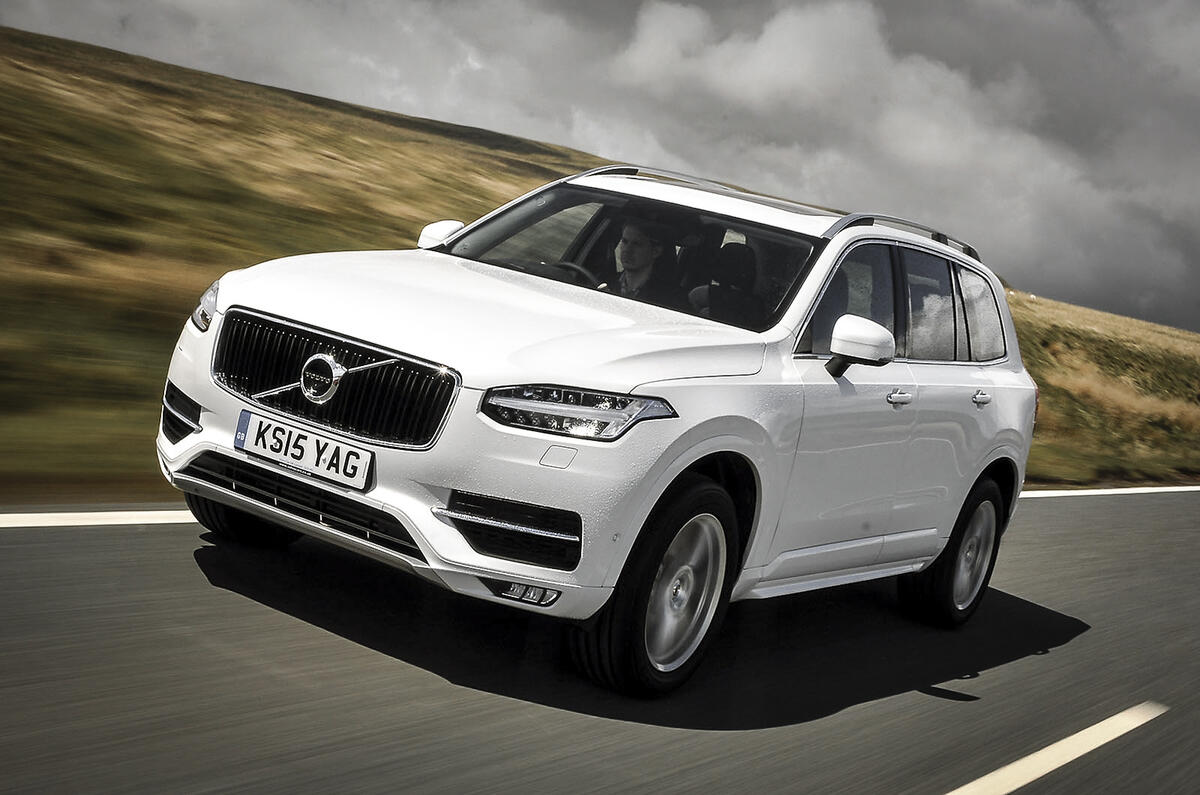 When to buy: New, nearly new, approved used, GAP
Surely, there's some mistake here, isn't there? The Range Rover ought to be on top in the posh 4×4 stakes, right? Well, if we're being picky, the Toyota Land Cruiser should be here, except that it's as stylish as a bog brush – which is where Volvo comes in. If you thought the previous XC90 was cool, clever and anti-bling, the latest one is the new middle-class hero of school-run mums with none of the nasty Range Rover baggage.
That's reason enough to join the queue and pay full retail. Sensible buyers may choose to wait, possibly years, until the latest XC90 becomes truly affordable and any operating issues have been sorted. For those who can't wait, there are dealer demonstrators in circulation, which seems like the best route for early Scandie Tractor adopters. It will be just as solid in half a century's time.
What to buy: 2016 XC90 2.0 D5 Momentum, £41,000
Range Rover and Range Rover Sport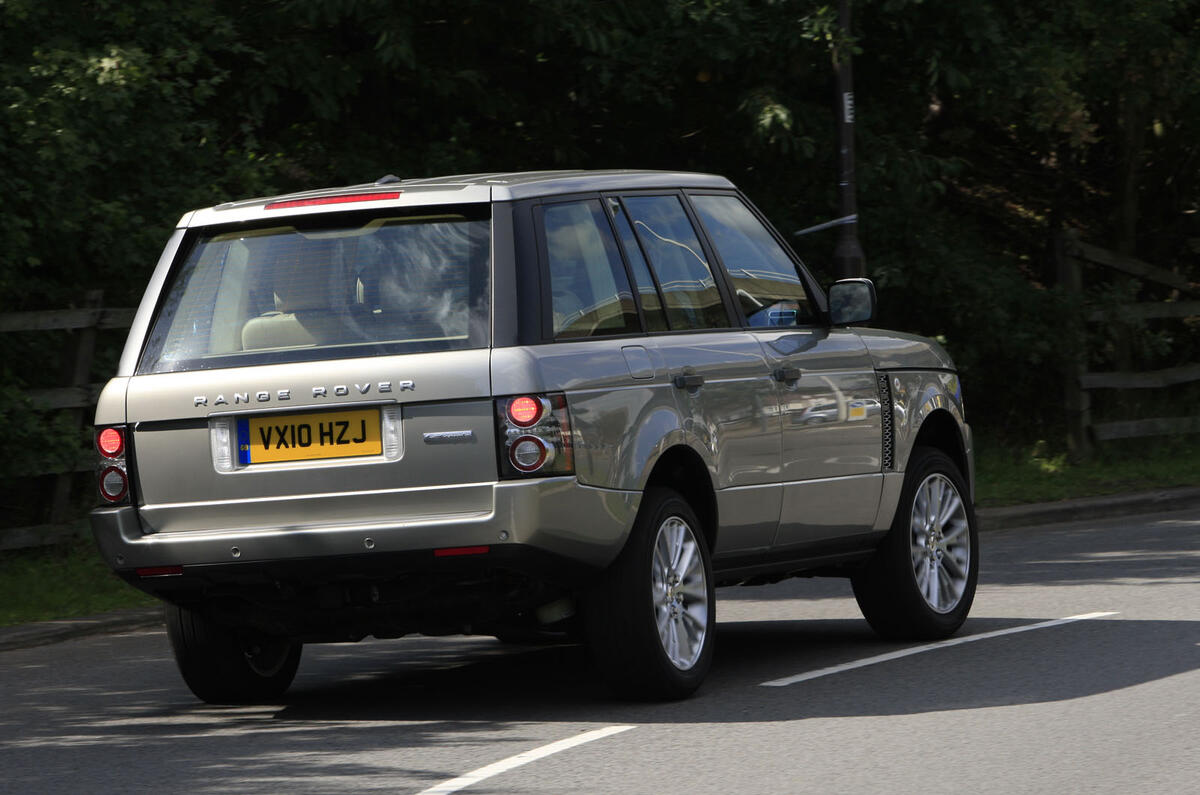 When to buy: Approved used, GAP, banger, ironic classic
As 1970s three-door Rangies reach the value stratosphere, it's hard to imagine that the latest gaudy gin palace Footballers' Wives ones are going to do the same. We suspect that the slightly naughty Sport will have more of a future-proof afterlife – provided it doesn't break down.
What to buy: 2005 Range Rover Sport 4.2 V8, £8500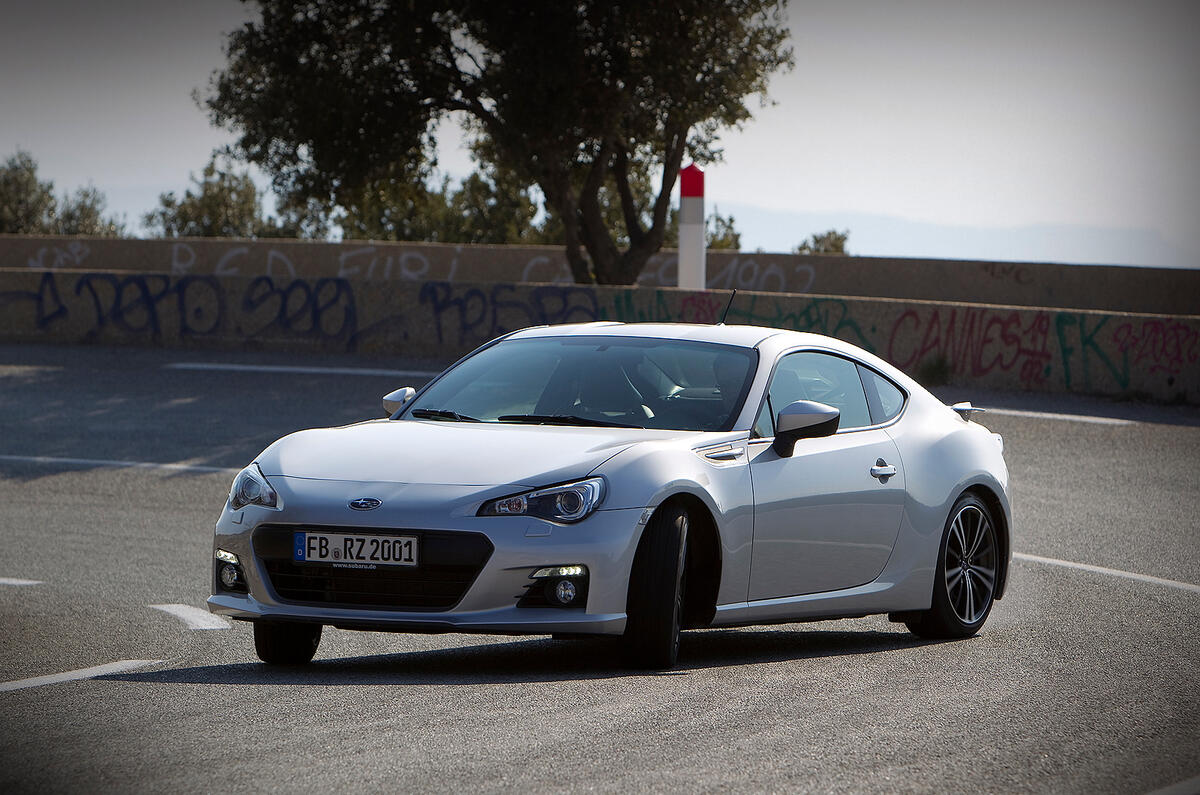 When to buy New, approved used, GAP
The return of the real driver's sports coupé is something to be celebrated, and the fact that this one comes decorated with a Subaru badge should be good news for the rehabilitation of a withering performance brand. Don't ignore its Toyota GT86 twin, but the simple truth is that the number of Scoob versions on sale is a fraction of that of the Toyotas. It's always cooler to be exclusive, and that's only going to help its classic car prospects.
Right now, though, it's a cutting-edge, pared-down sports car, the grown-up's Mazda MX-5 with a fixed roof. The SE version is all a real driver will ever need, but there is a LUX for softies. It's so cheap that you could consider buying one brand new and sticking it in a barn for 25 years, but where's the fun in that? Buy used.
What to buy: 2013 BRZ SE, £16,000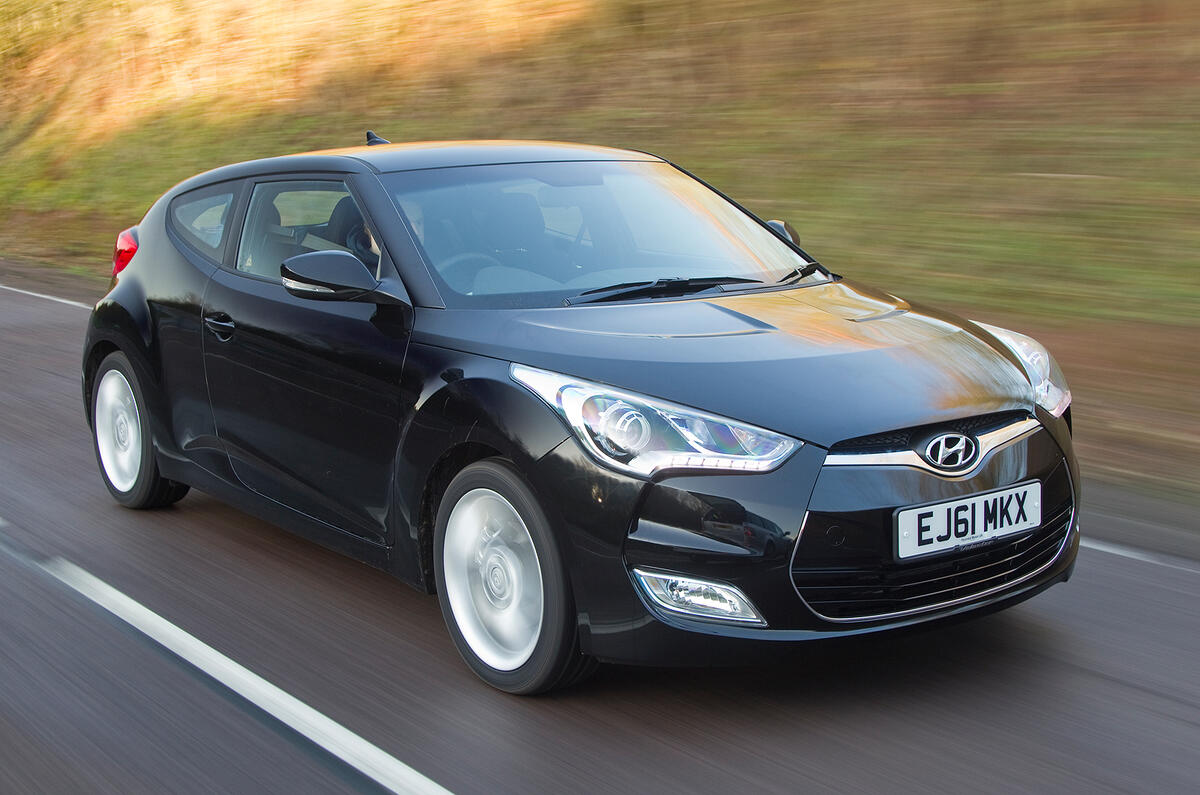 When to buy: Approved used, GAP, banger, ironic classic
If you bought one new, well done. With only three years in UK showrooms before it was cancelled, here's a future ironic classic. It has stubby styling and is not a great drive, but when Hyundai is bigger than Ford, this rare oddity could be one to keep and enjoy. Dare to be different.
What to buy: 2011 Veloster 1.6 GDi, £7000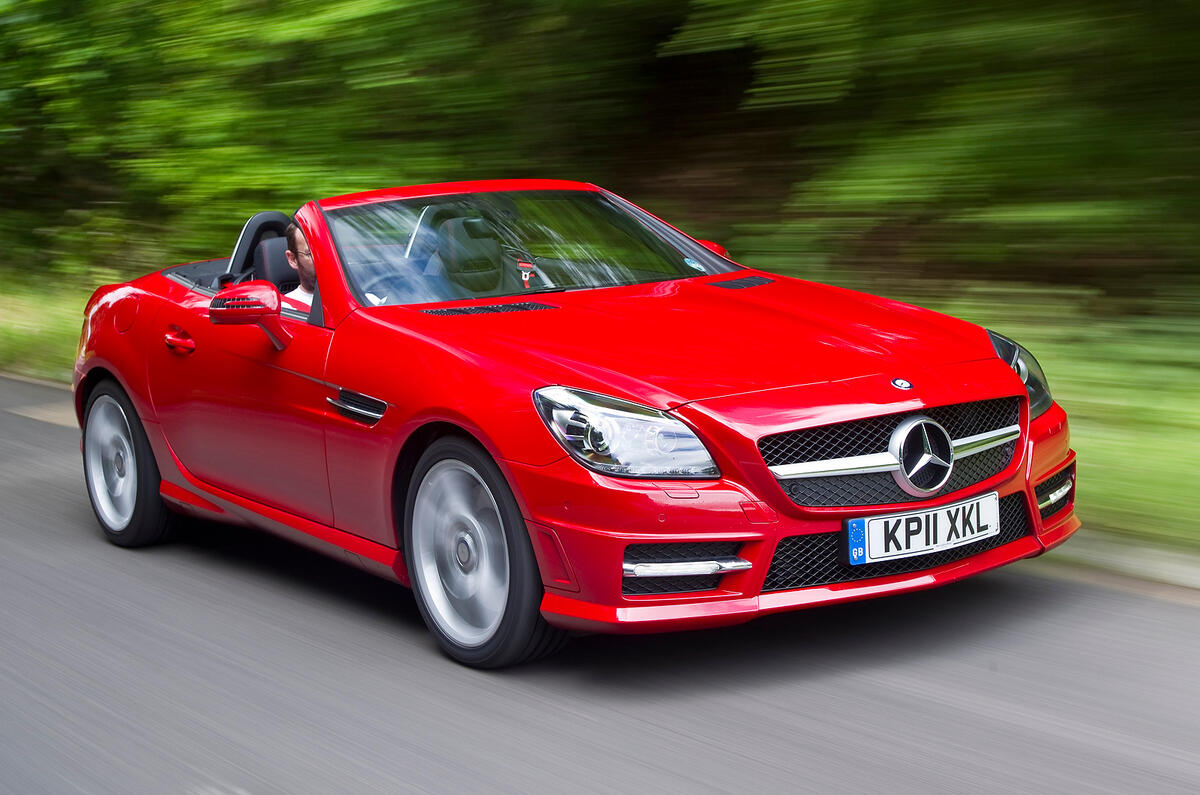 When to buy: New, approved used, GAP
If you want a convertible in the UK and you're slightly soft, an SLK is perfect. You never know when the climate is going to change for the worse, so thank heavens that Mercedes made the flip-up tin-top the new normal. You can spend a fortune on extras when buying new, so better to let someone else do that for you and come in later to enjoy the ride. It's usefully bigger than the old one, too, and there's a 55 AMG for when you want to get serious.
Hardly any are bought with manual gearboxes, so that may be a tip for the future. It looks good inside and out and is relatively affordable as an SLK200, but the 3.5 V6 could be the pick of the range instead of going for diesels.
What to buy: 2014 SLK350 Blue Efficiency AMG Sport, £23,000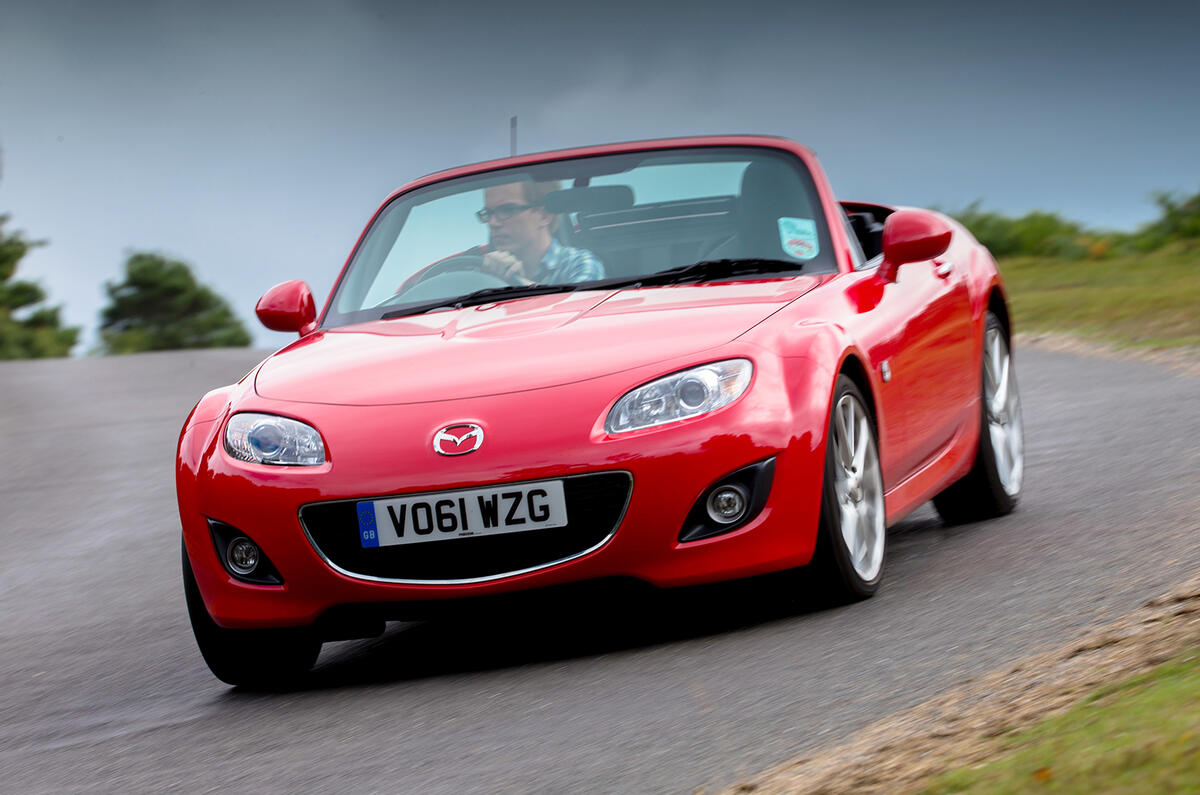 When to buy: New, approved used, GAP, banger, ironic classic, classic
We can never get away from the MX-5, and why should we? It will always catch us up. Even though the original one with the pop-up headlights is rusty but respected, they still aren't silly money. Maybe they never will be. Here is a sports car built for driving at any age. Lots of perfect private ones to choose from.
What to buy 2008 MX-5 2.0 Sport, £6000
When to buy Approved used, GAP, banger, ironic classic
Well, yes, there is the smaller XE these days, but XFs are older and cheaper and will be due for a thorough reappraisal in the future. It still looks like golf club car park fodder but with a modern twist. We need to get the old fellas out of the driving seat, and we can do that by buying and driving these instead of the predictable Germans. Jaguars become affordable pretty quickly and there are a lot of engines to choose from, although the 5.0 V8 has to be the pick if you're sandbagging for the future. Otherwise it would be the not very special diesel for everyday use. The later, facelifted cars look much better and the build quality is where it ought to be. Here's living proof that you don't need a BMW 5 Series or Mercedes E-Class.
What to buy: 2011 XF 5.0 V8S Premium Luxury, £19,000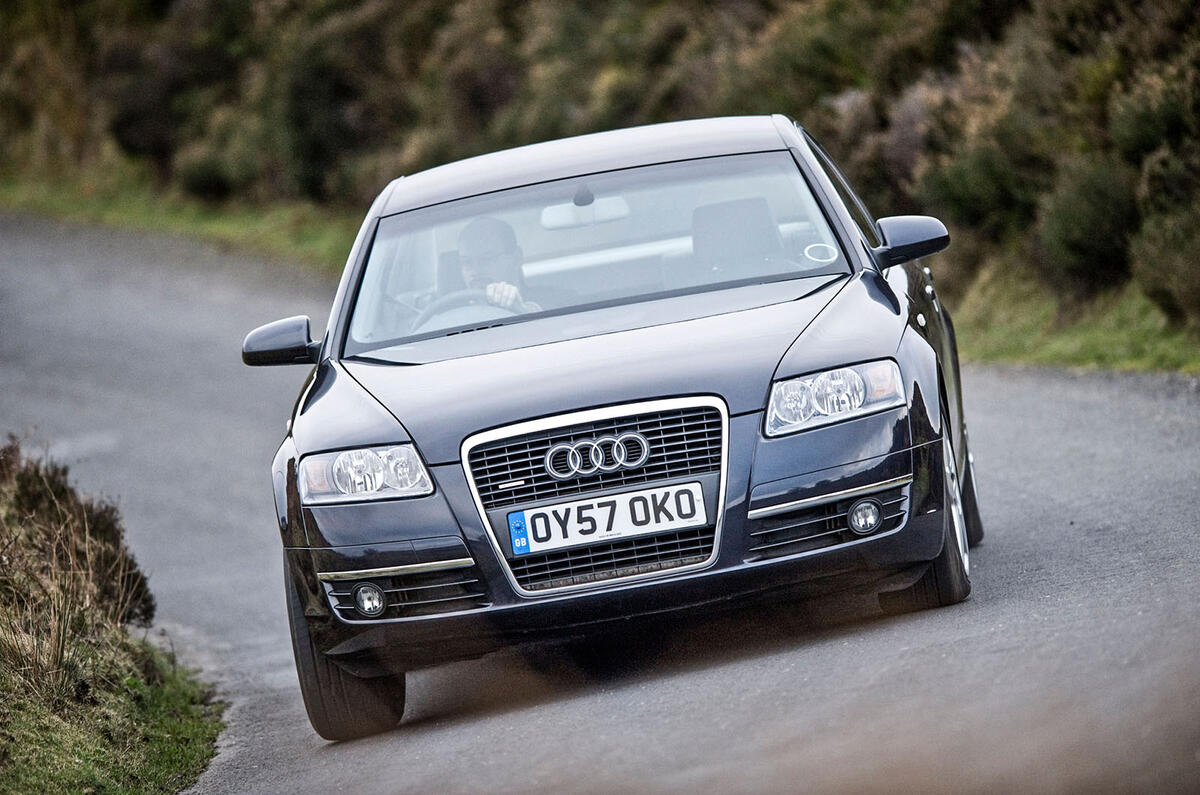 When to buy: Nearly new, GAP, banger
An XF has appeal, but you might want an A6, which often finishes third behind the 5 Series and E-Class, although it shouldn't, with an impressive finish and lots of engine and drivetrain options. The huge Avant estate has room for everything, too.
What to buy: 2007 A6 2.0 TDI S line, £4000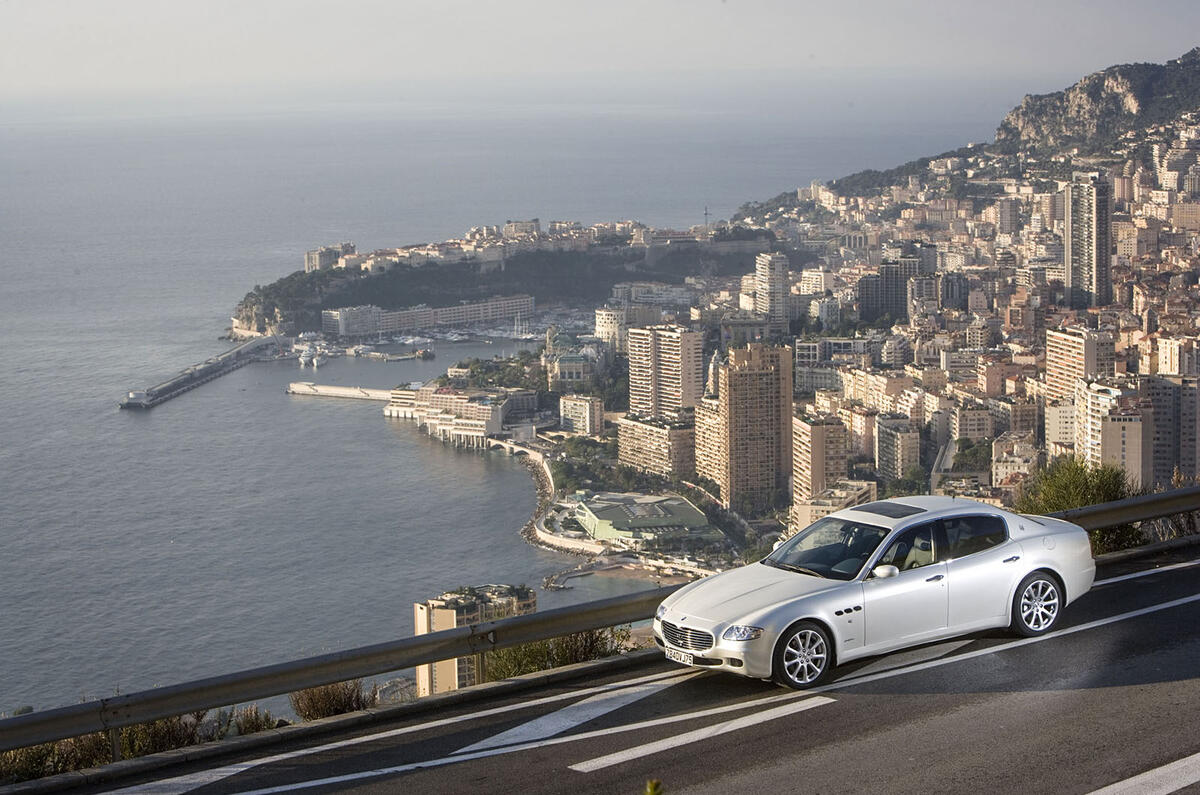 When to buy: Approved used
You'd be mad to buy a Maserati when there are so many Mercedes, Bentley and Lexus-shaped alternatives – which is precisely why you should go down the four-door Ferrari route. Maseratis these days are far better built than they ever were during the darkest 1970s and 1980s era, plus this model has bedded in nicely over the past decade.
It isn't really a limo as such. Instead, the Quattroporte is something you'd want to drive yourself around in while never looking like you're operating a luxury minicab. It's a big car and you'll feel great about owning it. By all means, buy from new, but a dealer's used car or buying from an independent with a cast-iron warranty is the best way forward. Long term, it will be a classic.
What to buy: 2009 Quattroporte 4.2 Executive GT, £23,000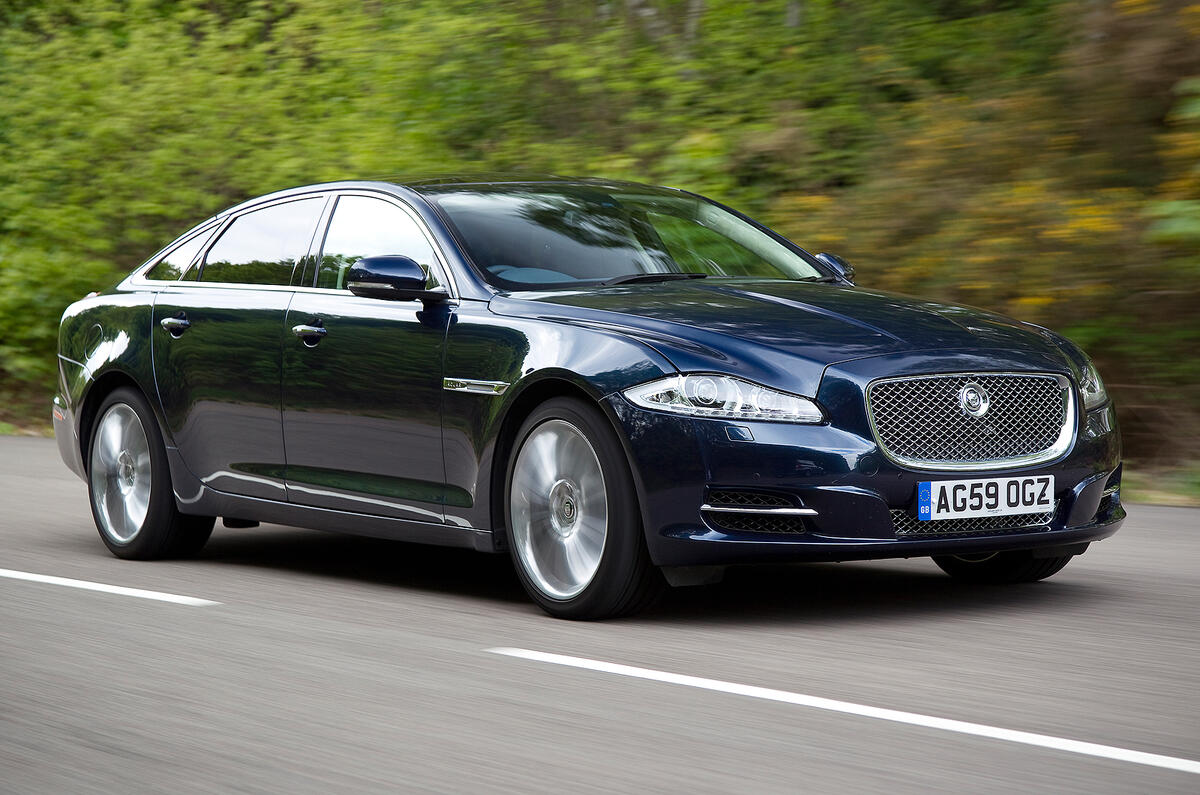 When to buy: GAP, banger, ironic classic
This is proper Jaguar territory: grace, pace and all that. The XJ looks every inch the modern barge, although there are very few in circulation. Diesel is always the obvious buy, but the V8 petrol is there for the brave because depreciation has cut right through them.
What to buy: 2010 XJ V8 Premium Luxury, £21,000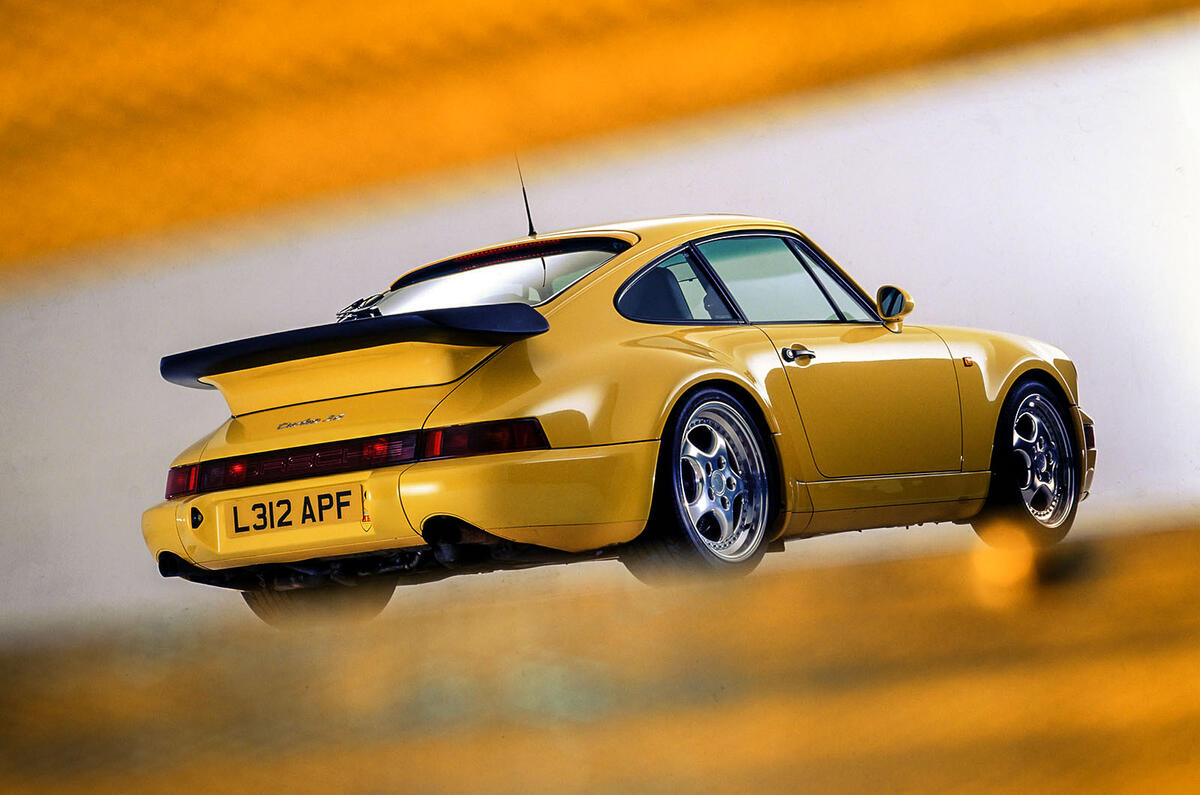 Porsche 911s, Ferraris and Lamborghinis are not like other cars. Their life cycle is rather different and, in some cases, they may not depreciate very much at all.
The proper exotica shifts from new, possibly nearly new and to approved used at roughly the same sort of prices. At no identifiable point will a Ferrari ever become a marginal banger. Even when it leaves the dealer network, it won't be a GAP, but more likely SAP — for 'specialist automotive population' — provided the owner has maintained its history and value.
The only way these models ever reach 'spares or repair' status is if they're written off. However, if for any reason the Ferrari or Lamborghini is parked in a lock-up and then ignored for a generation, it only enhances its future appeal and value, because the mileage won't move. Patina is cool — and it costs.
Not all 911s are equal, of course. After periods in the wilderness, the affordable 996-series and 997-series 911s have become more sought after, and anything with 'RS' or 'Turbo' in its name never has a problem being more desirable than other models. Again, no 911 is ever a banger, and it will only enter GAP status for a short period before someone rescues it and spends money on it and the value cycle rises again.
Source: Car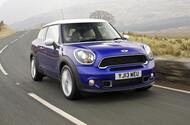 Prodcution of the new BMW 5 Series at the Graz plant means no more room for Mini's three-door crossover.
The Mini Paceman will cease production by the end of the year as Mini prunes back its model lineup.
The three-door crossover hatchback is currently built at parent company BMW's plant in Graz, Austria, which is run by Magna Steyr. Magna has just announced that it will build the new BMW 5 Series saloon in Graz from 2017, which will leave no room for the quirky Mini, or its cousin, the Countryman, which has been built there since 2010.
However, while a new Countryman will be revealed before the end of this year, BMW has said since the end of 2014 that the Paceman will be phased out.
Mini wants to establish five distinct lines of vehicle as it moves into the third generation of cars developed under BMW ownership, which will be more mature and rounded in contrast to the early vehicles' cartoonish personalities.
The hatchback, Clubman and Convertible form the first three lines, and the new, more upmarket Countryman will form the fourth. The fifth is likely to be a saloon, built to target the North American and Asian markets, although it will be sold globally.
The Paceman was introduced in 2012 and received a favourable, if not spectacular review from our road test team. However, BMW executives felt it sat too close to the Countryman in Mini's line-up and decided to axe it.
As well as the Paceman, the Mini Coupe and Roadster are also being phased out.
Phill Tromans
Mini saloon to fifth model in new-look range
Source: Car