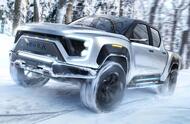 US firm opens pre-order books for its Tesla-baiting pick-up, available with hydrogen or pure-electric powertrains
Nikola Motors, the American hydrogen-fuel-cell truck maker that's just made a dramatic debut on the stock market, will today begin taking pre-orders for its Badger pick-up.
The start-up, described as the Tesla of the truck world, went public earlier this month and has since surged in value. Around a week after the flotation, the Arizona-based firm was trading with a value of more $28.8 billion (£22.6bn) – higher than Ford and more than double the market cap of Fiat Chrysler Automobiles. 
The company, based in Arizona, recently revealed that its fuel-cell pick-up truck will be called the Badger. Pre-orders for the model open today (29 June), and it will be officially unveiled at the company's annual Nikola World event on 4 December, to which customers pre-ordering a Badger will be invited.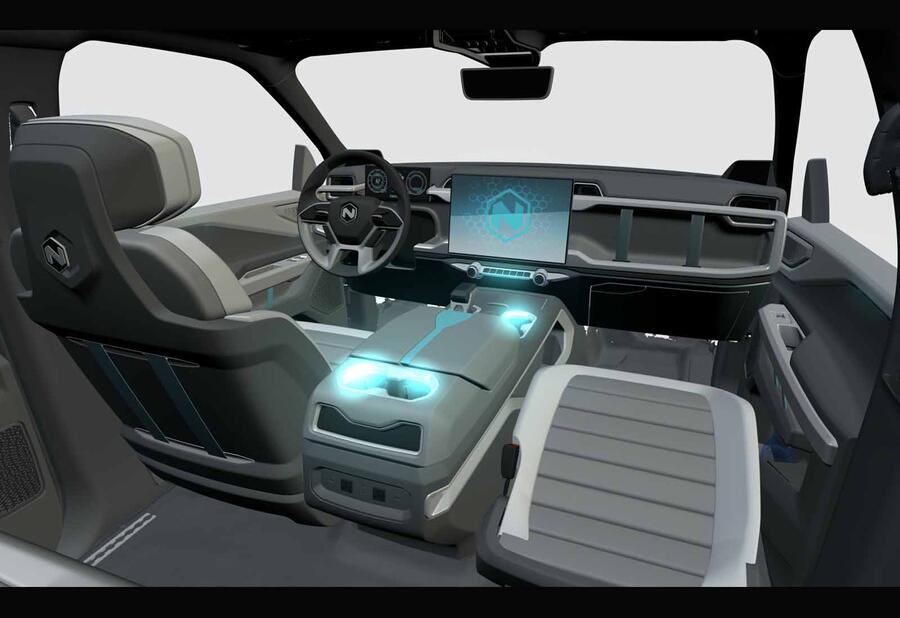 Nikola founder Trevor Milton claims showgoers will "get to see a real operating truck, not a fake show truck" that will have "stamped metal panels" and a "functioning interior". It's assumed that these declarations are an oblique reference to the Tesla Cybertruck, which was unveiled last year.
Like Nikola's heavy goods trucks, which are yet to enter production, the Badger offers a choice of powertrains. It can be supplied as a conventional battery EV with a claimed range of 300 miles or it can be powered by a 120kW hydrogen fuel cell for a range said to be double that of the BEV. 
Nikola claims the 5.89m-long Badger can put out 894bhp peak (or 449bhp continuously) and 980lb ft of torque. That translates to a quoted 0-60mph time of 2.9sec and a promised towing capacity of more than 3600kg. 
The bad news is that the Badger is currently not expected to be offered outside of North America. No delivery date has been set for the model.
READ MORE:
New Tesla Cybertruck: firm claims 200,000 orders for radical EV pick-up
New GMC Hummer EV: reveal of reborn SUV postponed
Analysis: do hydrogen-powered cars have a future? 
Source: Car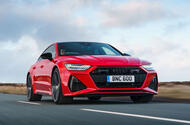 We test Audi's new RS7 – a sleek four-door coupé with a 591bhp twin-turbo V8 – on UK roads
Despite the Audi RS7's massively swollen arches and sharp, sinewy flanks, it isn't a four-door, all-paw performance saloon that drives in the hardcore manner that its hardcore looks suggest it might.That seems like a slightly contradictory statement about a machine with a twin-turbocharged 4.0-litre V8 at its disposal – particularly one that makes 591bhp and 590lb ft – and can hit 62mph from a standstill in 3.6sec. But the fact of the matter is that even on Britain's scab-riddled roads, it manages to keep its effortless, autobahn-devouring grand tourer image firmly intact. Unlike so many of its hard-edged super-saloon contemporaries, the RS7 prioritises massively usable, devoutly sure-footed performance and everyday appeal over and above any ability to provide immersive, tactile point-to-point thrills.This has long been an Audi Sport theme, and given that the UK's roads aren't getting any wider or any emptier, you can see how the logic of such an approach will be appreciated in certain circles. And with this new RS7, Ingolstadt has done plenty to give it an edge when it comes to real-world drivability.So you get a 48V mild-hybrid system for the first time that – in conjunction with the V8's ability to shut down half of its cylinders at cruising speeds – provides fractional improvements in fuel consumption and a reduction in emissions. The introduction of rear-wheel steering, meanwhile, helps to virtually shorten the RS7's wheelbase and make it easier to thread its 5.0m-long aluminium and steel body through tight inner-city car parks.
Source: Car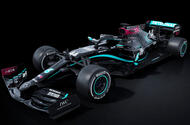 Mercedes W11 2020
German firm introduces new look as 'public pledge' to increase diversity in its championship-winning squad
The Mercedes-AMG Formula 1 team will this season run a new all-black livery, which, it says, is a "public pledge" to improve the diversity of its team in the future.
The team's cars have featured Mercedes' traditional 'Silver Arrows' colours since it launched in 2010, but the new livery for 2020 has been decided upon in the wake of the Black Lives Matter movement in recent weeks.
The new colour scheme will make its debut at this weekend's Austrian Grand Prix season opener. It will feature a call to 'End Racism' on the halo of both W11 cars, along with support for the official F1 #WeRaceAsOne initiative. Both drivers will also sport black overalls and 'adapt' their helmet designs.
Mercedes' lead driver, six-time world champion Lewis Hamilton, is the only black driver in the sport and has been a vocal proponent of measures to increase diversity in motorsport. The Mercedes-AMG F1 team said only 3% of its workforce identified as belonging to minority ethnic groups and 12% of its employees are women. In a statement, it said: "This lack of diversity shows that we need to find new approaches to attract talent from many areas of society we do not currently reach."
The Bicester-based team is currently establishing a diversity and inclusion programme that will include measures such as raising awareness of diversity among team members, analysis of its recruitment and development processes, education initiatives and working with F1 stakeholders to improve the accessibility of the sport.
Team boss Toto Wolff said: "Racism and discrimination have no place in our society, our sport or our team: this is a core belief at Mercedes. But having the right beliefs and the right mindset isn't enough if we remain silent.
"We wish to use our voice and our global platform to speak up for respect and equality, and the Silver Arrows will race in black for the entire 2020 season to show our commitment to greater diversity within our team and our sport. We will not shy away from our weaknesses in this area, nor from the progress we must still make. Our livery is our public pledge to take positive action."
Hamilton recently formed the Hamilton Commission, designed to help encourage young people from black backgrounds into studying science, technology, engineering and maths (STEM) subjects, in partnership with the Royal Academy of Engineering.
Hamilton said: "We want to build a legacy that goes beyond sport, and if we can be the leaders and can start building more diversity within our own business, it will send such a strong message and give others the confidence to begin a dialogue about how they can implement change."
The impact of the Black Lives Matter movement has been felt within motorsport in recent weeks. Former F1 boss Bernie Ecclestone was criticised by Hamilton and the sport's current chiefs for telling CNN that "in lots of cases, black people are more racist than what white people are".
READ MORE
Exclusive: Williams F1 team unveils bold recovery plan alongside new livery
F1 confirms first eight races of 2020 season
F1 2020: all the new cars revealed
Source: Car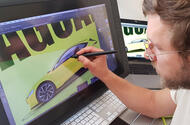 Autocar's stories are often adorned with digitally rendered predictions of upcoming cars, courtesy of Ben
Our own photoshop wizard Ben Summerell-Youde takes you through the process of mocking up the latest metal
Designing a new car ready for production takes years. There's all sorts of legislation to adhere to, as well as ensuring all the oily bits underneath fit where they should and all those sharp lines can actually be produced.
But the pure design work of a new car need only take a few minutes, or even seconds. We've all done a sketch on a piece of scrap paper during a meeting (even if they always end up looking something like The Simpsons' Homermobile).
To take that further, computer design software has democratised car design. Anyone who knows their way around Adobe Photoshop can now create a realistic-looking (well, depending on how good they are) new car.
We do this at Autocar to help illustrate our scoop stories on upcoming new cars, but our designer is actually a professionally trained one, who in normal times sits in a dark corner of the office drawing cars when he's not being picture editor for us and three of our sister titles.
So, if you've ever wondered how to design a new car, let our own Ben Summerell-Youde take you through his step-by-step guide…
1 – Research and future analysis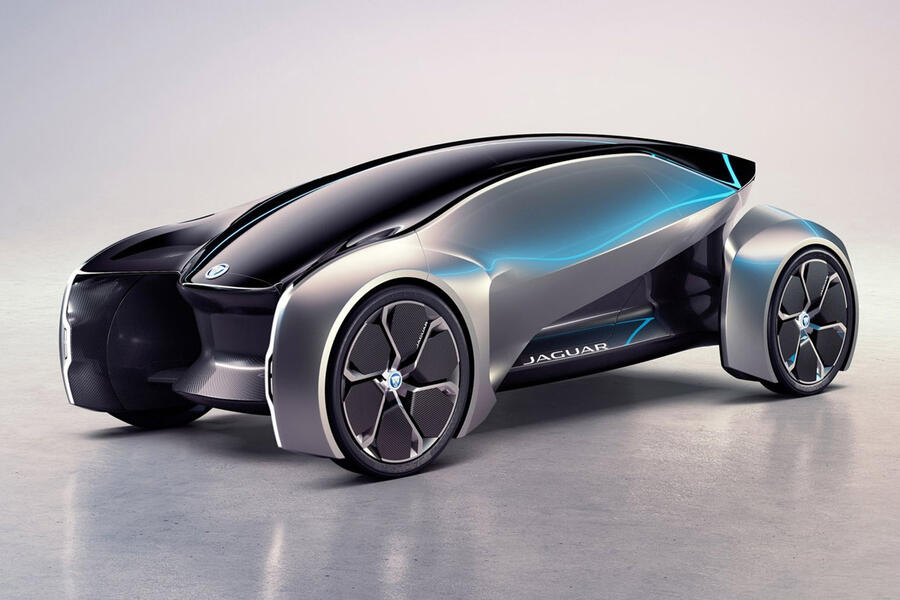 Unless we get a strong hint from a key designer on which concept car to look at, I'll start my design process by gathering pictures of all the relevant models that could influence the car I need to create.
That usually includes the brand in question's whole range as well as its concepts from the previous 10 years. I'll also look at spy photographs and official sketches (often revealing what's going through the designers' minds). Plus, you can really find a lot of inspiration by looking at the walls in clay model studios, computer game-exclusive vehicles and what technology is trending.
I'll study the concepts in detail and work out what parts will make it to the production car and how the surfacing could evolve on the cars we'll see in the near future. If I'm creating the latest version of a model that already exists (for example, the BMW 4 Series), I'll see how that model is evolving and make my own judgement on how bold the new car will be; usually, it's incremental.
If it's an entirely new model, I'll look at existing cars in the class to help with the proportions and apply the styling from the brand that I believe could be seen on this type of car. For this feature, I'll be designing a Jaguar three-door hatchback.
I'm basically making a mood board but, instead of looking forward, I really have to learn how the past has led us to the present. Only then can I think like the designers and try to predict their next moves.
2 – Choosing the style and angle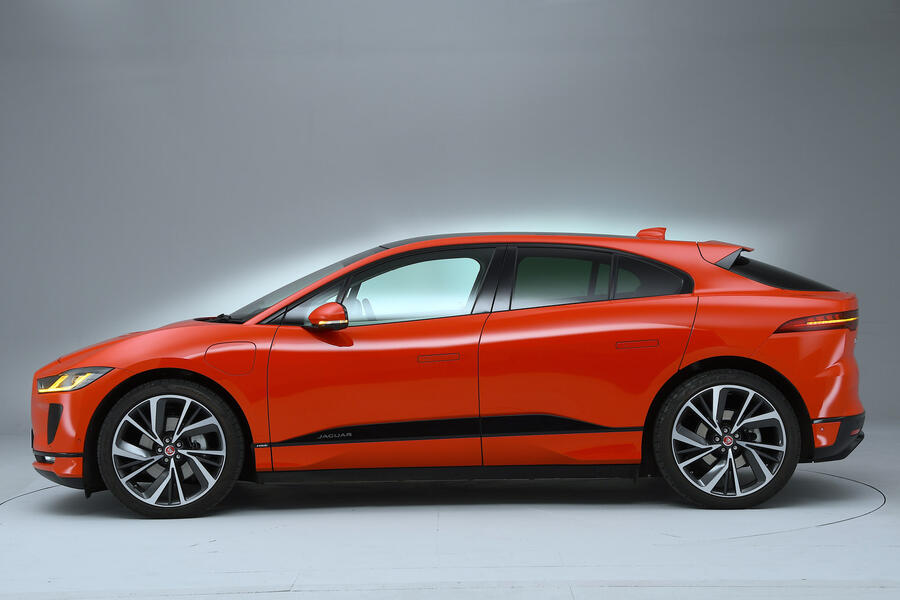 If it's for the cover, I'm restricted to a clean, bright front-three-quarter image. This will be worked on a lot to create a near-photorealistic finish, or I'll edit photos of cars into something else, like a BMW 5 Series into an M5.
If it's a lead in the news section or a feature, I have a lot more choice. The images don't need to be so complete and are usually made from scratch. I can choose any angle (I usually go for something that shows off the car's shape or size) and be a bit more creative with the presentation.
These often take just as long, but I end up with designs that are far more my own, so they're my favourite.
For the Jaguar, I'll create a side profile to show off the shape (this angle is easiest for beginners). I won't use parts from photos of Jaguars, as I want to create my own versions. And I won't get too bogged down with the brand's current range, bar the I-Pace.
3 – Sketching and quick edits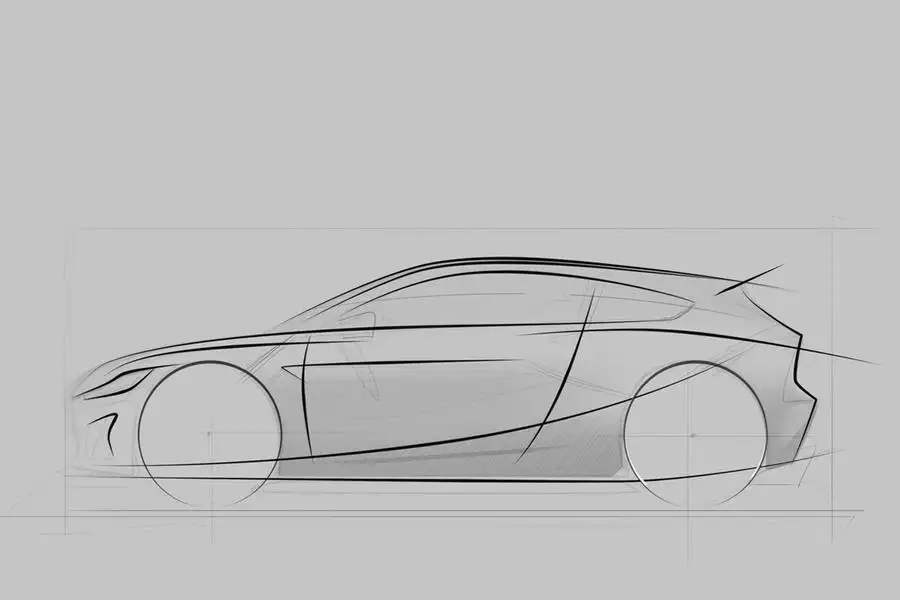 Now I've been told what's needed by the news team and know what I want to make, I'll start sketching on my notepad and computer. I use a Wacom Cintiq touchscreen and Photoshop only. I'll keep looking at the images I've previously saved to help with proportions and styling.
My weak point is my sketching; I just don't practice it enough. I often doodle something and want to visualise it with shading on Photoshop and then don't go back to paper. The more sketches you do, the less faffing around will be needed later, and you'll end up with a better-thought-through design.
I know the cars I design won't ever be produced, so I can take liberties with any manufacturing restrictions or legal regulations, such as headlight height, as well as practical limitations, like roof height and wheel size.
I want the image to stand out, so I'll exaggerate some parts, but I still try to keep the balance of validity.
4 – Base layers and setting up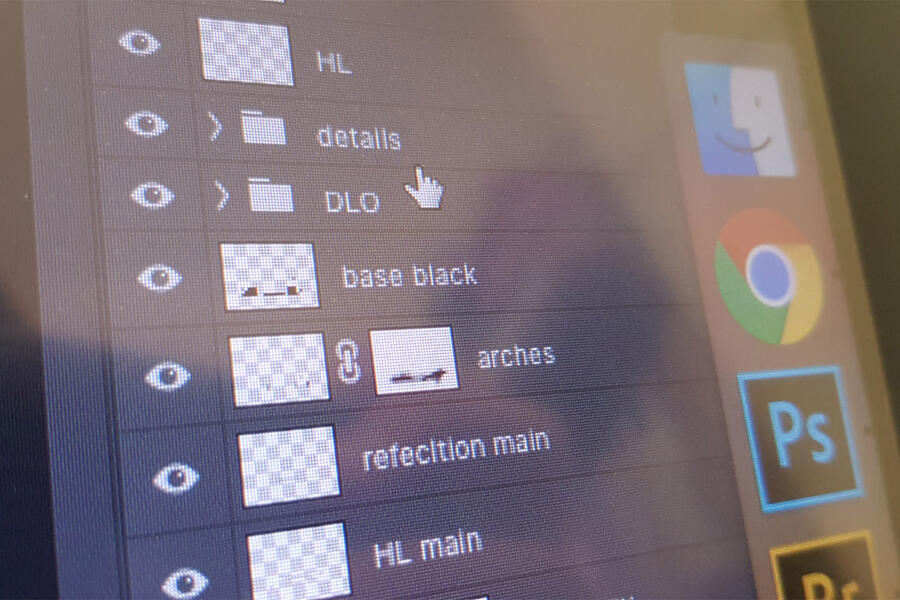 Once I'm happy with the sketch, I'll use the Pen tool to create base layers for the black areas (wheels, shadows, windows, lights etc) and the main body shape of the car, then create a neutral background. I'll start making paths for each part for reselecting later; naming and organising is important, because I'll be adding a lot of layers to the image.
5 – Shading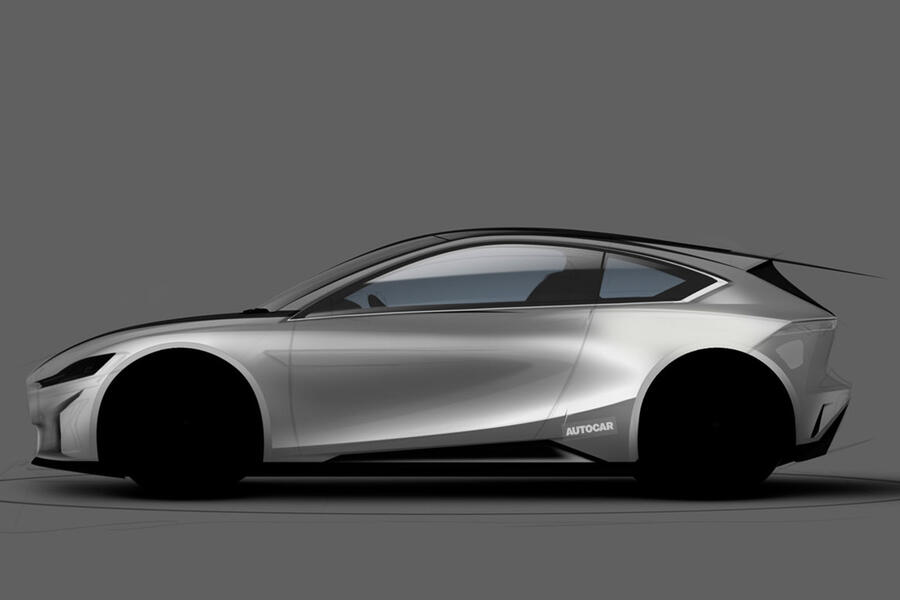 Many designers have different methods, but I love to use Photoshop's Dodge and Burn tools to start turning the base layer into a three-dimensional shape. It's so fast and rewarding; you can quickly experiment with many shapes if you move away from your initial sketch.
Using shoulder movement and not my wrist, I easily create long, smooth highlights and shadows to shape parts of the body in accordance with how I think the light will react. In the Jaguar's case, it's the top left, with a lot of bright ambient light.
I keep working on this with the Pen tool and use the Brush tool to create creases if needed. The high contrast is good, because it means I can tone it back later depending on the colour and final light set-up.
6 – Details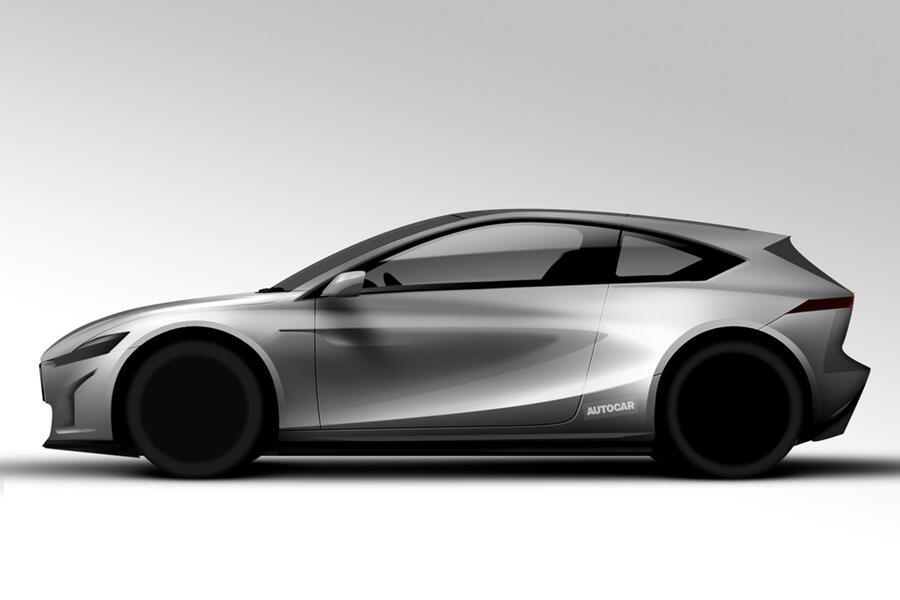 I add shutlines, which help express the shape in the same way contour lines help in the sketches. Then I start adding details such as lights, vents, air intakes, sills and windows, always remembering where the light source is. I use photos to reference certain details found on other models.
You can change the brand of a car with just a few simple changes, such as headlight and grille shape, so it's important to mimic the 'face' of the brand you're designing for to help the reader know what the car is straight away. Most of the time, I copy real wheels to help brand recognition.
7 – Highlights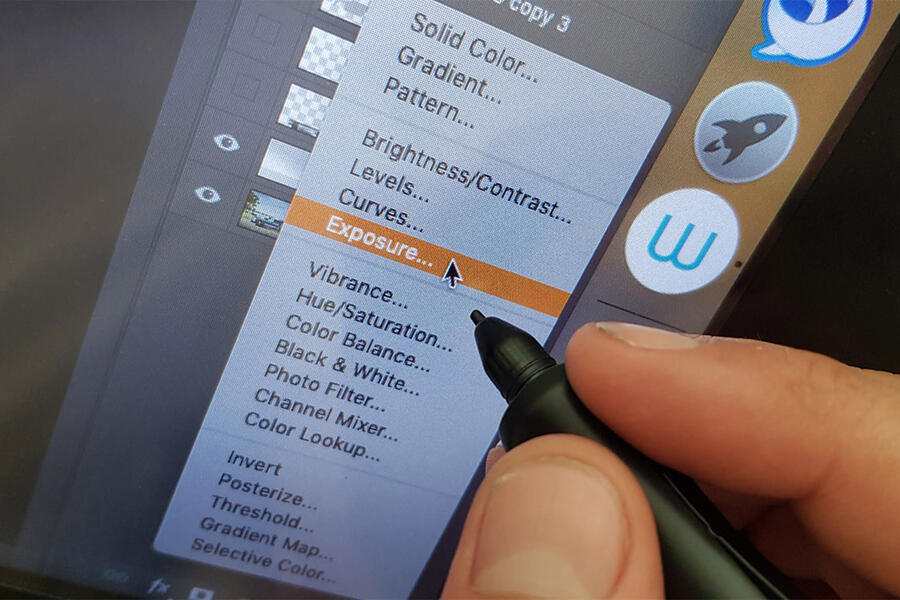 Using more layers, I'll start to design the highlights. This is where I can emphasise parts of the car that I want to make a point of, and it really helps make the picture pop. I use the Path tool to create the shapes and then a white Brush. By using blending layers and masking parts of the layers, I can add proper depth to the image.
I'm continually adjusting details and changing the shading to make it all match. There's a certain amount of trial and error at this point to get the right balance. I regularly flip the image, invert it or get rid of parts altogether to find mistakes or see how else I could evolve the design.
8 – Backgrounds and colours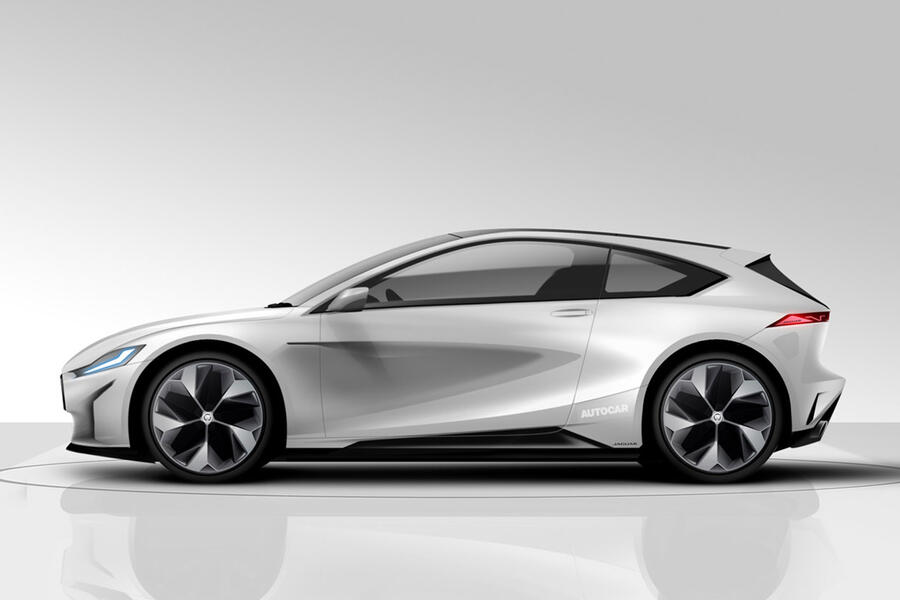 I'll usually have a chat with the magazine designers about their page layout, but we like to keep the background fairly clean and uncluttered so as not to distract from page design or readability.
For the Jaguar, I've chosen a bright, neutral, studio-style background, which matches the paint's brightness and visibility and the fact it's a complete design that leaves nothing to the imagination.
I really like this car in white, but colour can be easily added by selecting the base layer, colourising it and then changing the blending options of the highlights to allow the colour to come through.
Glossary of my most used tools
Pen tool: To draw detailed paths around objects for specific selections.
Brush: Can be anything from a sharpened pencil to a soft airbrush.
Dodge and Burn: To highlight or darken specific tones, using the desired Brush.
Blending Layers: Photoshop allows you to stack objects in layers for easy editing and choose how these layers interact with each other.
Masks: Virtual masks can be created to control layers of transparency, giving you unlimited freedom to edit non-destructively.
Cars we got right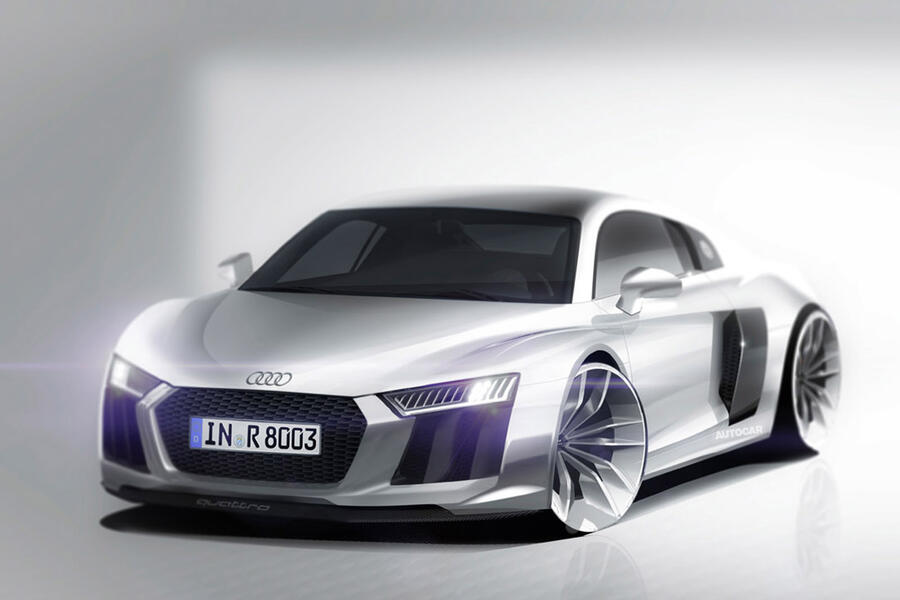 Audi R8 Mk2: Spy pictures of heavily clad prototypes made it difficult to work out how the car's nose would look and whether Audi would keep the famous side blade. Unfortunately it didn't, and this R8 hasn't aged nearly as well as the original.
Chevrolet Corvette C8: There was even more cladding on the test mules for the latest Corvette, but the previous generation's progressive styling approach made it pretty easy to predict, which is boring but good for me.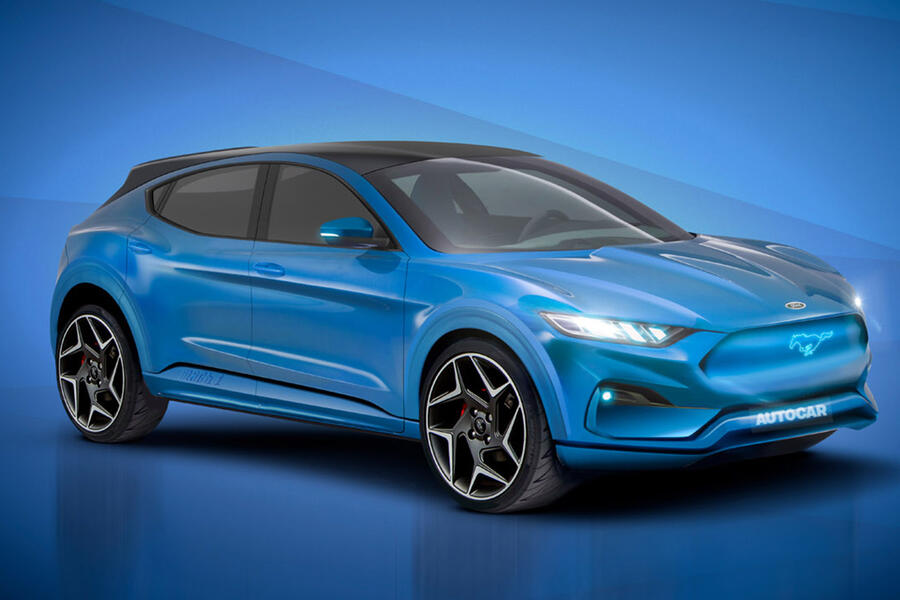 Ford Mustang Mach-E: There were no spy pictures to study here but lots of great information from our journalists about bodystyle and size. I thought Ford's forgotten EVOS concept from 2011 would be a great start to evolve with the latest Mustang's styling.
Cars we got wrong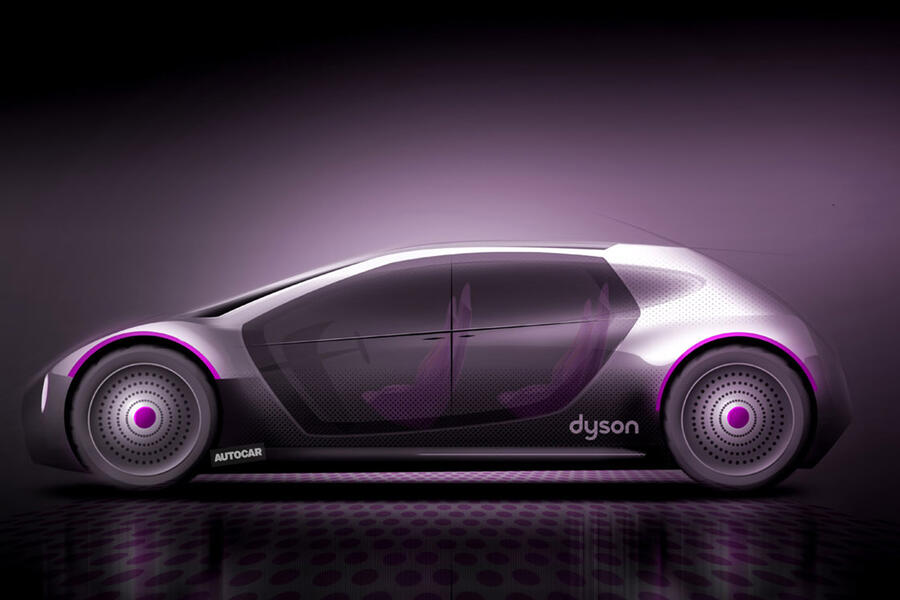 Dyson EV: With absolutely no clue on what kind of car Dyson would make, other than it would be electric, I had to go bold and futuristic, hoping the company might be the first to break away from the ICE-derived box shapes that we're used to. This was before we knew Dyson had hired an ex-Land Rover designer – a fact that would have had a big impact on my thought process.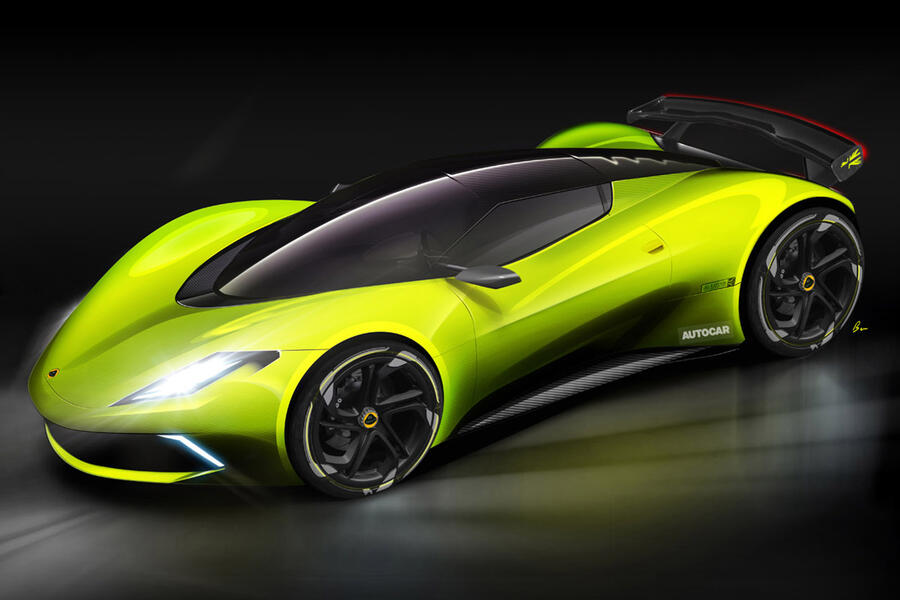 Lotus Evija: I knew Lotus would need a new direction and that I had to completely ignore the Dany Bahar-era concepts everybody else looked to. As some of our forum users pointed out, I actually took influence from an old Lotus Hot Wheels car. I just loved its Coke-bottle shape. But Russell Carr's design is much better.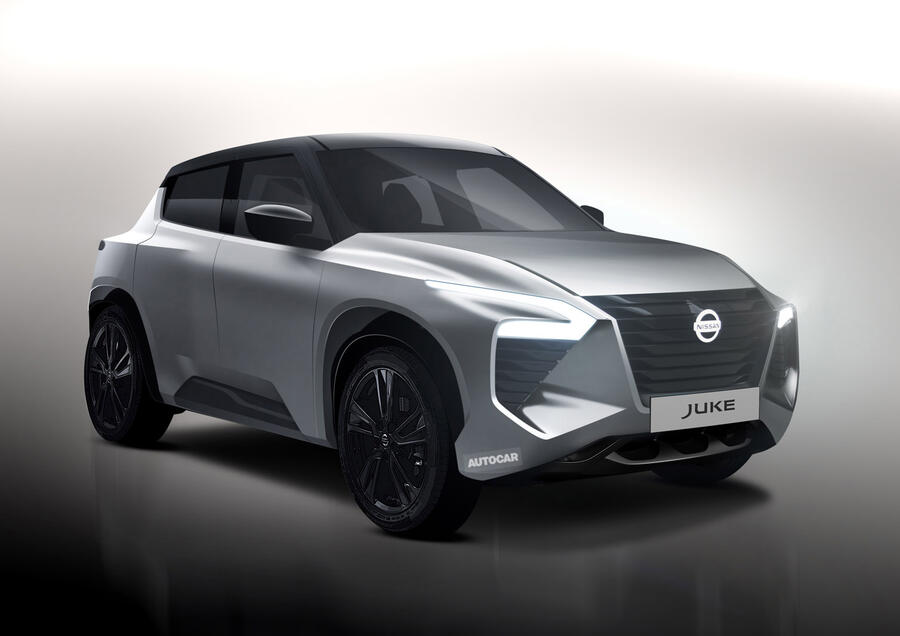 Nissan Juke Mk2: Some mainstream manufacturers churn out so many SUV concepts that it's easy to lose your way and choose the wrong one to work from, and that's what happened with the new Juke. The production car proved another good surprise, though, because it features some excellent and complex surfacing.
READ MORE
From ink to I-Pace: How Jaguar designs an electric car 
The brilliant car designs of Giorgetto Giugiaro 
Source: Car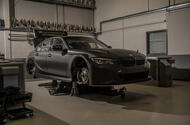 Sunbury-on-Thames is full to the rafters with race trophies
It began as a successful Formula 3 team, then a top BTCC outfit and now runs the dominant works BMWs. We pay a visit
Everywhere you look in West Surrey Racing's Sunbury-on-Thames base, there are trophies. While many are nicely displayed surrounding a 1981 Formula 3 car in a welcome room, there are some in reception. In a cabinet on the staircase. In meeting rooms. In corridors. Balanced along the wall supports of the main workshop. Yes, there are a lot of trophies.
Dick Bennetts, the engineering ace who founded WSR in 1981, is proud of his team's trophy collection – although he quips, semi-jokingly, that he'd rather the British Touring Car Championship hand out prize money instead. Still, all this silverware represents his team's remarkable 39-year history, as a dominant force in British F3 and now as the multi-title-winning standard-bearer in the BTCC.
Arriving in Britain from New Zealand in 1972 to spanner his friend David Oxton's Formula Ford car, Bennetts worked his way up through the engineering ranks to briefly work for McLaren in Formula 1 before switching to run Ron Dennis's British F3 team in 1980, helping Stefan Johansson secure the crown.
Dennis shuttered his F3 team the following year to focus on F1, with the title-winning Ralt chassis sold to businessman Mike Cox, who backed rising star Jonathan Palmer. But with the young Brit struggling in testing, Bennetts was called in to help in a test. He fiddled with the settings, Palmer lapped faster than Johansson ever did and Bennetts found himself setting up a team of his own. Despite a tiny budget ("If JP knew the lengths we went to repair things on a shoestring…"), Palmer won the title.
WSR has barely stopped winning since then. It ran Ayrton Senna to the championship in 1983, before further titles with future F1 stars Maurício Gugelmin (1985), Mika Häkkinen (1990) and Rubens Barrichello (1991).
WSR took a major change of direction in 1996, when Ford was looking for a new team to run its works BTCC team, and driver Paul Radisich helped persuade his fellow Kiwi to take it on. "After 15 years in F3, I just wanted a change," says Bennetts. It was a tough start at the height of the Super Touring era. Ford's plans to have a new car built fell through, leaving WSR to source Mondeos from Germany, which had to be converted from four-wheel drive to front-wheel drive. "They were unreliable and uncompetitive," says Bennetts. "I thought about going back to F3. But we stuck with it."
It took until 1998 for Will Hoy to score WSR's first BTCC win, but such perseverance paid off. Two successful years running the works Honda team followed in 1999 and 2000 (the last for the Super Touring class), before a stint as the works MG team in the early years of the short-lived BTC class. In one of motorsport's oddest endorsement deals, WSR also ran the short-lived Team Atomic Kitten operation in 2002, with a line-up including then BTCC rookie Colin Turkington.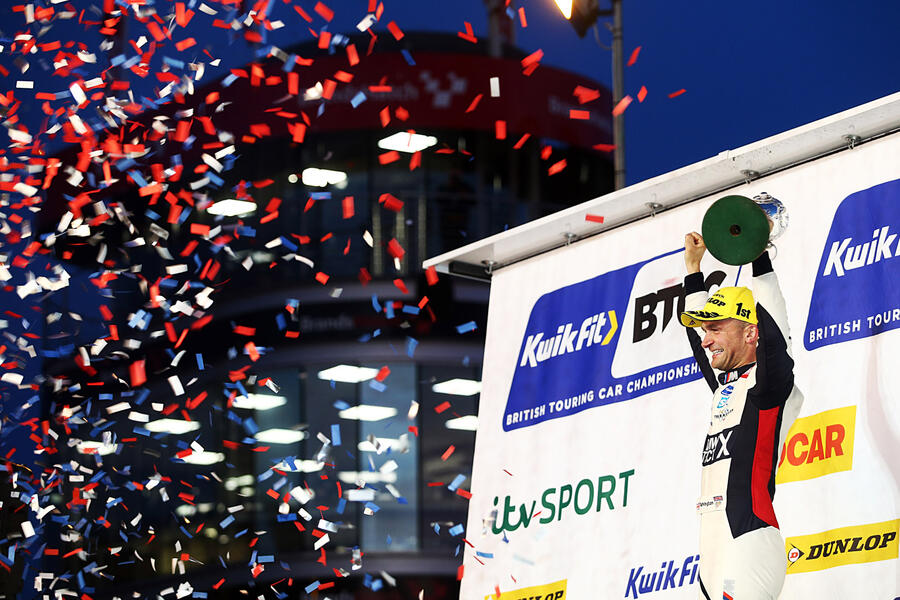 WSR lost its MG backing for 2004 but continued to run a privateer ZS team, eventually securing title sponsorship from RAC. "At the end of 2006, RAC's marketing director asked us why we were racing a car you couldn't buy," Bennetts recalls, "and we explained that it was all we could afford." In response, RAC helped the team buy a pair of E90-generation BMW 320Si tin-tops. "I thought about buying some ex-works Vauxhalls, but you can never compete against the team that builds them," he says. "We took a gamble and flew to Germany. The BMW brand name sounded great, especially with what they had done in the past. It was a gamble to switch from front- to rear-wheel drive, but BMW Motorsport came and helped us with an early test and we've never looked back."
Turkington claimed the team's first BTCC title in an E90 in 2009, subsequently taking further championships in 2014 and 2018 in the 125i M Sport and last year in the new 330i M Sport. However, it hasn't been simple: RAC pulled out after 2009, leaving the team without the funding to run Turkington. But a cold call from eBay Motors resulted in a small sponsorship deal, which grew to title sponsorship in 2013.
WSR pressed on and in 2017 secured official support from BMW UK. Most impressively, the team has been consistently near the front – a tough challenge in the ultra-competitive BTCC. "If you dominate, you just get your engine boost turned down," explains Bennetts. So what is the secret to sustained success?
"You can keep spending, but you have to draw a line. The only method of balancing in the BTCC is engine boost. If you're quick in the corners, they still turn your boost down, so then you suffer at top speed. You can spend money making an aerodynamic car that's quick in corners, but go too quick and you lose that advantage."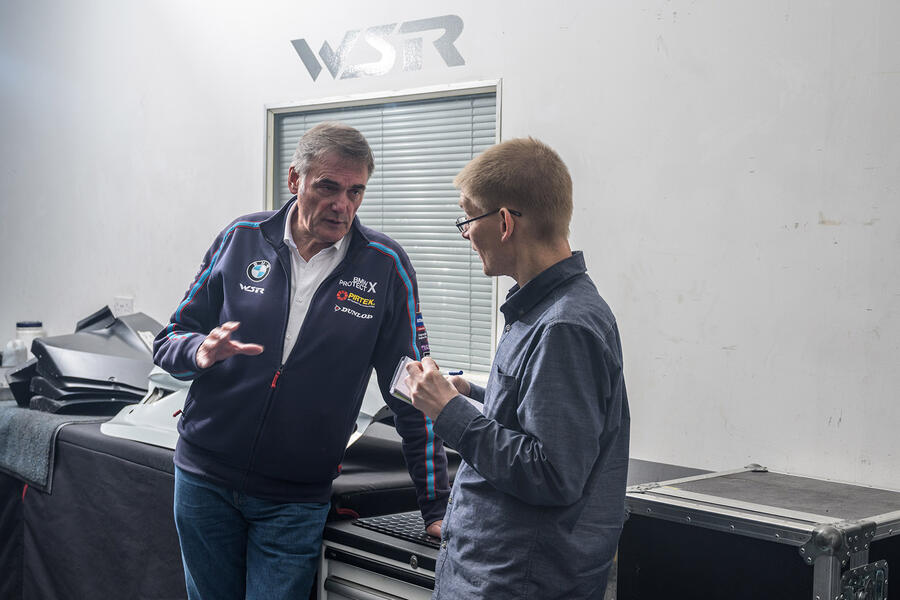 For Bennetts, the key is preparation. "You've got to be ready for all conditions," he says. "If it looks like it might rain, change the cars to a halfway set-up. It might cost 0.2sec a lap if it stays dry, but being on a dry set-up costs more if it rains."
Experience helps: WSR's 12 full-time staff, which expands to 27 with contract mechanics on race weekend, includes several who have been with the team for decades. "We have full-time number one and number two mechanics per car and dedicated data race engineers and tyre and fuel men per car," says Bennetts.
While budget constraints meant Turkington hasn't spent his entire career with WSR, this driver-team pairing has become one of the most successful in BTCC history. Bennetts says: "He's part of the family. It's great, but also a problem in some ways. We've had drivers speak to us who think Colin gets favouritism. He doesn't: he gets equal treatment, but he's so methodical, detailed and focused. He's 100% a professional racing driver.
"We pride ourselves on equal treatment, because then the best man wins. If we develop a new part and there's only one, they'll take turns testing it. If it's good, we'll make five: three cars, two spares. The drivers get data overlays of every session. Not happy with your engine? We'll swap engines. We did that halfway through last year. We give them cars capable of winning, then it's up to them to do the job."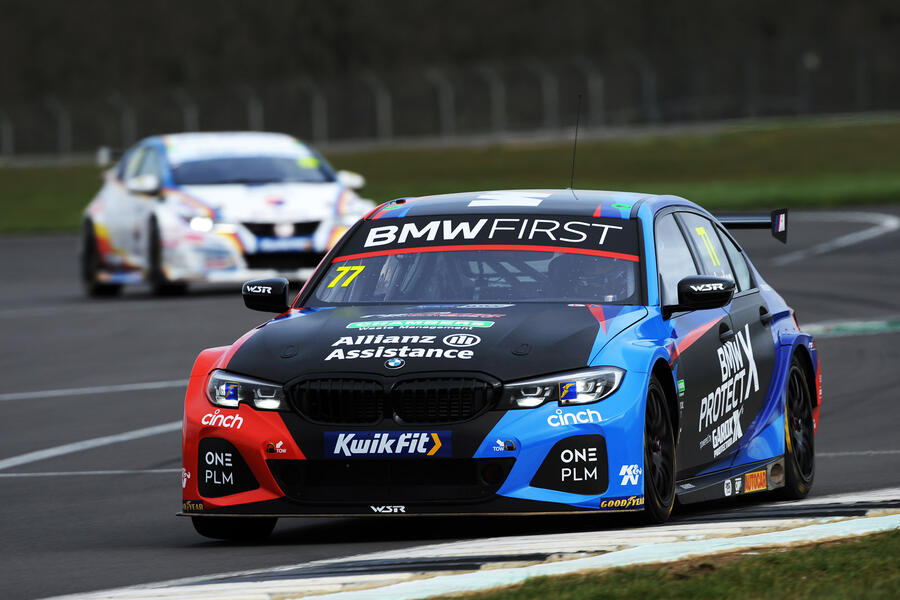 Last year was perhaps WSR's finest yet, with Turkington and 2013 champion Andrew Jordan finishing first and second in the points, together taking 11 wins from the 30 races. And that was despite the team facing a race to simply get the new 3 Series on track on time.
"The road car only launched in the UK at the start of March," recalls Bennetts. "We were struggling to get shells before that. We went to a showroom to see the car and didn't get the shells until the end of November. Before that, we just had to look at the layout and bodywork and work out how to do the aero balance, geometries and so on."
The team finished the three race cars (it also runs Tom Oliphant) in time for just two days of pre-season testing. Yet in a series in which it normally takes half a season to dial into a new car, it immediately set the pace. And, Bennetts notes with pride, the team didn't have a single mechanical failure during the season. "You do your homework and it pays off," he says.
The drivers helped, with Bennetts saying that Turkington and Jordan "really push each other. Without us developing the car they're always pushing, pushing, pushing. The beauty of having two quick guys is neither can afford to rest."
But after WSR took nine wins in the first 15 races, the opposition, helped by some boost tweaks, caught up. That led to the incredible season-finale at Brands Hatch, where Honda's Dan Cammish nearly snatched the crown. Turkington's healthy points lead was erased after a controversial tangle with Matt Neal, Cammish's team-mate, in the second race.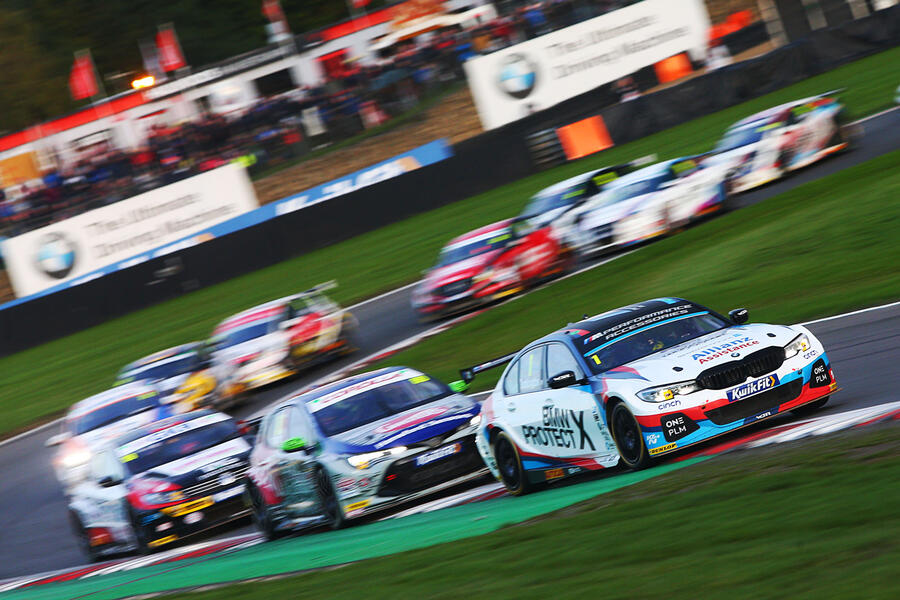 "I've never seen Turkington so emotional," says Bennetts. "He thought he'd lost it. We had a chat after race two, and I said 'It's gone, mate'." Except it wasn't: Turkington staged a mighty charge from 25th on the grid to sixth, and when Cammish suffered a brake failure, that was enough to win the title by two points. "It was heart-attack material for me," chuckles Bennetts.
Jordan was also right in the mix, with fourth place enough to give him second overall on a tiebreak with Cammish – despite missing two races at Donington Park after a car-destroying shunt.
"We'd never had a one-two in the championship, so it was fantastic," says Bennetts. "I felt sorry for AJ, because if he'd finished those races, he probably would have won – and then I'd have felt sorry for Colin." Both Turkington and Jordan will be among the favourites for the 2020 BTCC crown, but Bennetts knows it could be tougher still to win a fifth title. Still, WSR will doubtless be at the sharp end of the grid again, with more race wins likely to add further to its trophy haul. They just need to find somewhere to put them…
WSR's best talents: Senna and Hakkinen
Unquestionably, West Surrey Racing's most famous alumnus is triple world champion Ayrton Senna, who claimed the British F3 title for the squad in 1983.
His talent was clear from the start. "Everyone expected him to win that year, including us," recalls Bennetts. "When he got in our 1982 car, he didn't touch the set-up and just flew in it. He tweaked the wing and was on the pace. Quicker than the pace.
"At the end of that year, he did the Macau Grand Prix and just blitzed everyone. It was the first year F3 had run there, but he didn't even walk the track like over drivers. He arrived late, hopped in the race car and was setting the pace."
WSR later ran double F1 champion Mika Häkkinen. "His driving talent was unbelievable," says Bennetts. "I always joke that he could drive a car with three wheels on it. Just raw talent – but he couldn't give you feedback like Ayrton."
READ MORE
BTCC 2020: New look for title-winning BMW squad 
BTCC 2019: BMW's Turkington crowned champion in thrilling finale 
Source: Car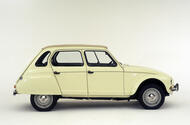 The Dyane was essentially a 2CV hatchback
New head of design at Citroën Pierre Leclercq shares the cars that took him on the journey, from the 2CV to the C4
When Pierre Leclercq joined Citroën as head of design 18 months ago, it seemed to him like a homecoming – even though in more than 20 years of car design he had never worked at the company. In fact, he wasn't even born in France, but in the Ardennes region of Belgium.
In Leclercq's case, there was a lot of early family influence. Most of the miles he covered as a child were in Citroëns owned by his parents or grandparents, and although his family weren't die-hard car enthusiasts, they certainly had a strong Citroën allegiance that rubbed off on young Pierre.
"We car designers dream of cars and draw them from our earliest days," he says. "They represent the major experiences of our lives. The cars I've chosen here have all had a strong effect on what I believe is right in car design today…"
Citroen Dyane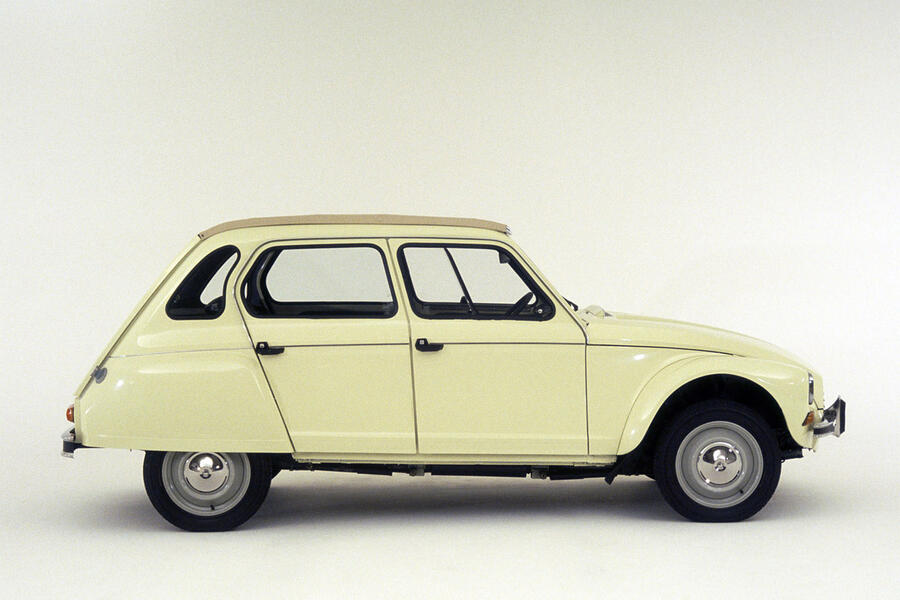 The first car Leclercq remembers is his mother's red two-cylinder Citroën Dyane, bought in the 1970s when he was about six and kept for what seemed like "many years". He bonded with that car and fondly remembers its simplicity and the many carefree trips, including riding along in the back, standing on the bench with his head in the air, holding onto the steel rods of the open fabric roof.
His father, the local doctor, often took the Dyane to house calls in winter, because its traction was so good. "There was a lot of snow in the Ardennes in those days," recalls Leclercq. "My father knew the Dyane gave him access to every village."
At the end of the 1970s, the Dyane gave way to a brand-new Deux Chevaux. History doesn't record exactly why the change was made, except that the Dyane was five or six years old when it went. The replacement was painted mint green, which Leclercq still reckons is the perfect 2CV colour. Again, he remembers the glorious simplicity and the winter-time traction – as well as the new-car smell when it arrived home for the first time.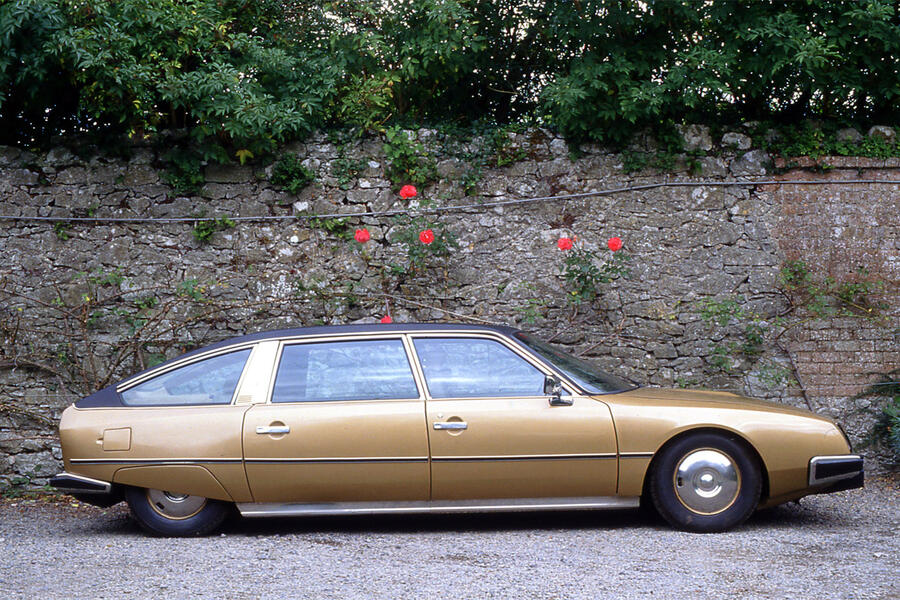 Leclercq's father liked big and impressive cars, and during the designer's childhood, his choice was an elegant CX Pallas in brown. "My dad liked comfortable cars," Leclercq recalls. "He had had American cars which were big and soft-riding, but the ride quality of the CX was even better. We took it on long trips and it was really spacious.
"On one journey to the South of France, we drove through the night and arrived too early, so we had to sleep in the car. I settled down quite comfortably on the big, wide parcel shelf in front of the fastback rear window."
Leclercq loved the CX's unique instruments: the square speedometer and tachometer whose figures move past a stationary needle ("so-o-o cool").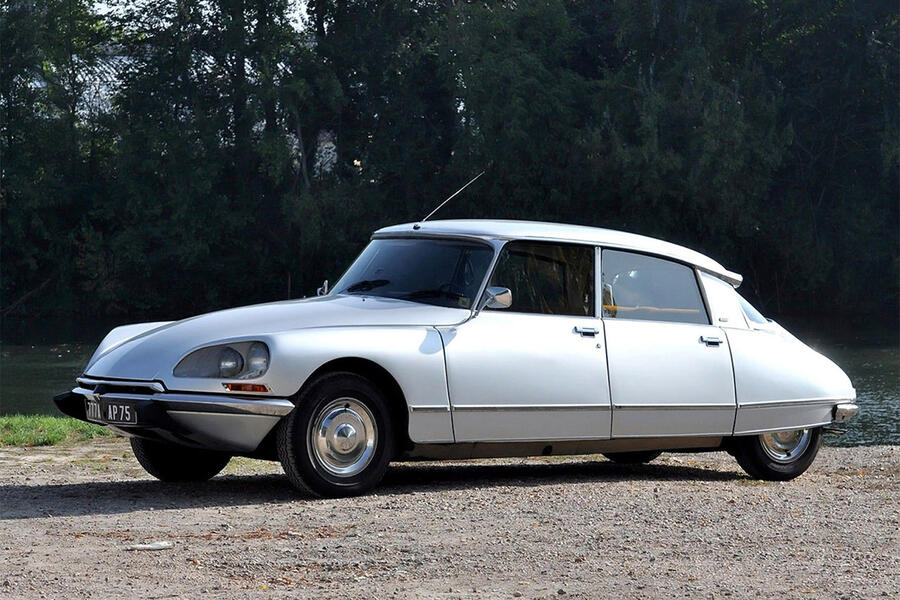 Leclercq's grandfather, a construction engineer, lived in many places, including Canada. Although born in Belgium, he was a true Francophile and always had a DS, "because he liked them a lot". The designer certainly remembers Flaminio Bertoni's unmatched styling and the car's amazingly low-rate ride.
Citroen GS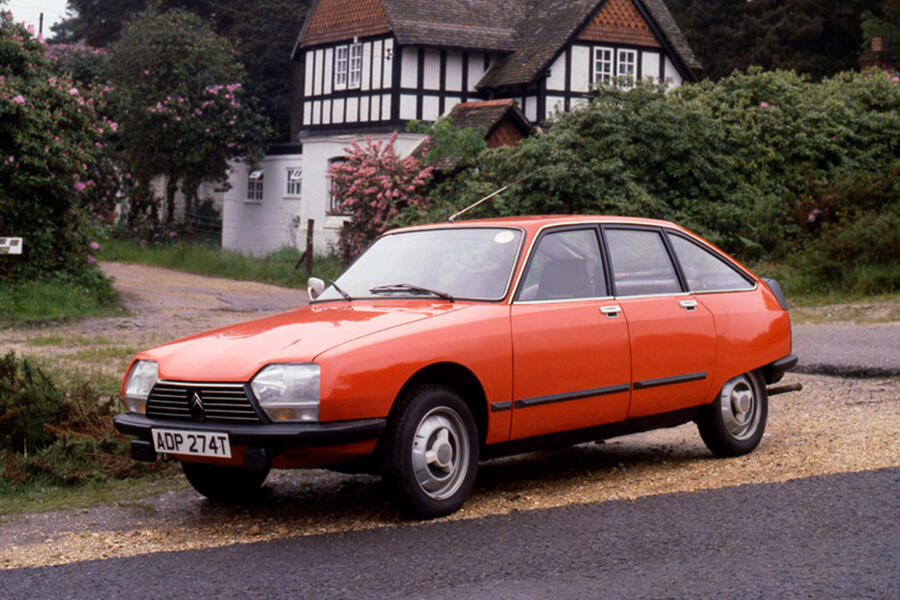 His grandparents' last Citroën was a blue GS, and Leclercq recalls this best of all, because he was older and had taken to drawing cars of his own. "I had an uncle who was a cartoonist," he says, "and my grandfather was an engineer, so I suppose drawing and design ran in our family."
Leclercq makes no apologies for selecting so many Citroëns: "They weren't just beautiful cars. They were also quite disruptive objects."
However, he readily acknowledges the later period ("maybe from the mid-1980s to around 2000") when Citroën lost its design appeal and customers as a result. "We're doing much better today and coming back to our roots," he insists. In particular, he's proud that the company has "had the guts" to launch its electric Ami city car: "We have a duty to produce cars that suit the times…"
In his car-crazy teens, Leclercq became very conscious of the car design process and especially admired the great Italian design studios, such as Pininfarina, Zagato and Ghia. "That little silver plate that said 'designed by Pininfarina' made me conscious of the whole design process," he says.
He bought an Alfa Romeo 33 ("a typical piece of Italian design, designed for the side view, the front view and the rear view without much attention to the three-quarter views") aged 20 and moved to Liège, near home, to learn product design. It was to be one of very few cars bought with his own cash.
"The Alfa was a dream for me," says Leclercq, "but I had so many troubles with it – usually things I couldn't fix." Still, he kept it going while in Liège and then laid it up when he was selected for the three-year car design course at ArtCenter, first in Switzerland but for most of it in California.
Back in Europe after graduation, he worked a few months on secondment at Zagato, but there wasn't enough "car work", so he moved to Ford-owned Ghia. The big project was the Ford 021C, a proposal by the well-known generalist designer Marc Newson for "a simple, likeable car". Leclercq stayed for a year – selling the Alfa for a give-away price – until one fine day he got a call from BMW…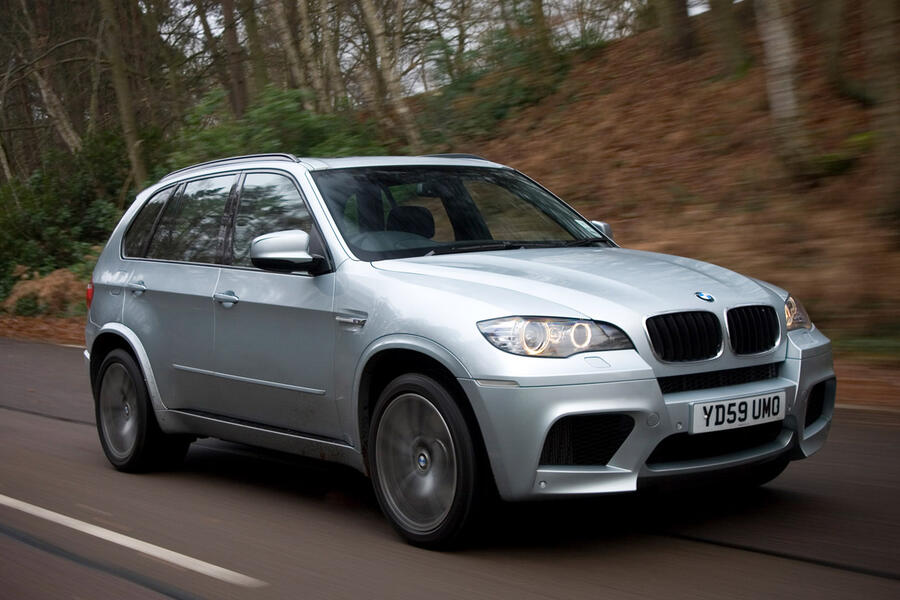 The caller was BMW's studio head in California (he had met Leclercq during a short student secondment in BMW's Munich motorcycle studio), and the task was to participate in the design of the second X5. This was a vital task, because the SUV would replace an extremely successful model.
"This was the first car I ever designed," Leclercq says, "so it will always be very special. At last I had an answer to the question everyone was asking: 'What cars have you designed?' My career suddenly became real. There were 25 of us involved in the X5, but we all knew only one of us would get the car. Nobody gives you a project; you have to win it. I worked hard, putting all the love I had into it and working the dimensions and surfaces down to the last fraction of a millimetre – and it worked. What a moment!"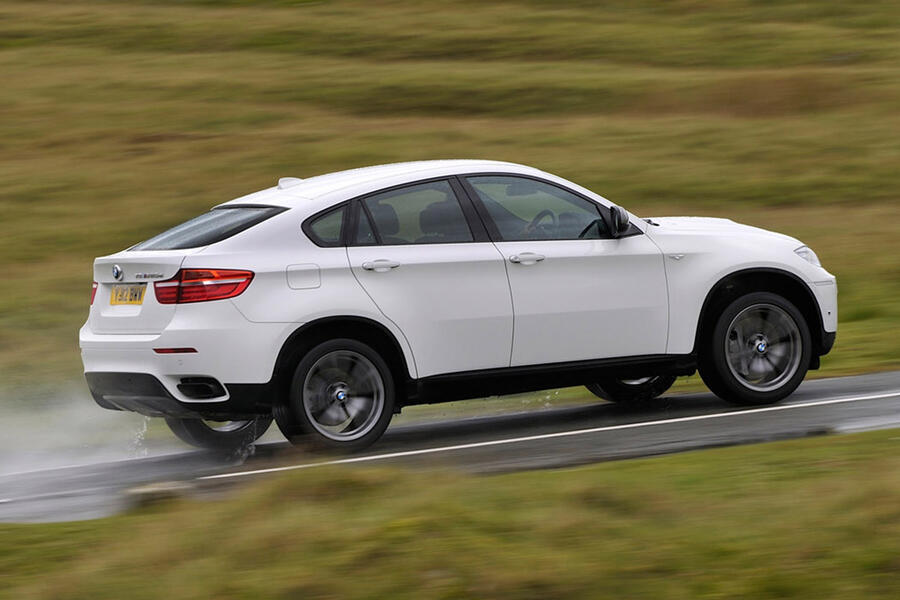 "We has just launched the 7 Series and the 6 Series with similar-looking styles," continues Leclercq, "and most people presumed the chiefs wanted to maintain those themes. But I decided to try a different silhouette: a big brother to the X5. My idea got kicked out at the first cut and only five of us were chosen to do a full-size clay.
"A couple of months later, just before the clays were due to be presented to the board, our boss, Chris Bangle, suddenly asked me to do a digital model from my sketches, because they didn't have a 'bigger X5' option to show. The board saw the other clays and my model and chose mine to go forward with two others. So three of us built new full-size clays – and mine was chosen!
"What makes me proud is that the finished car is pretty much what I proposed in the first place. I kept thinking 'They're going to stop me' as we went along, but they didn't."
Leclercq talks with obvious respect about Bangle, pairing him with another exceptional boss, Jean-Pierre Ploué (now head of design at the PSA Group), who he met at Ghia. "They're always pushing, both of them, but they're very open-minded," says Leclercq. "Everything is allowed."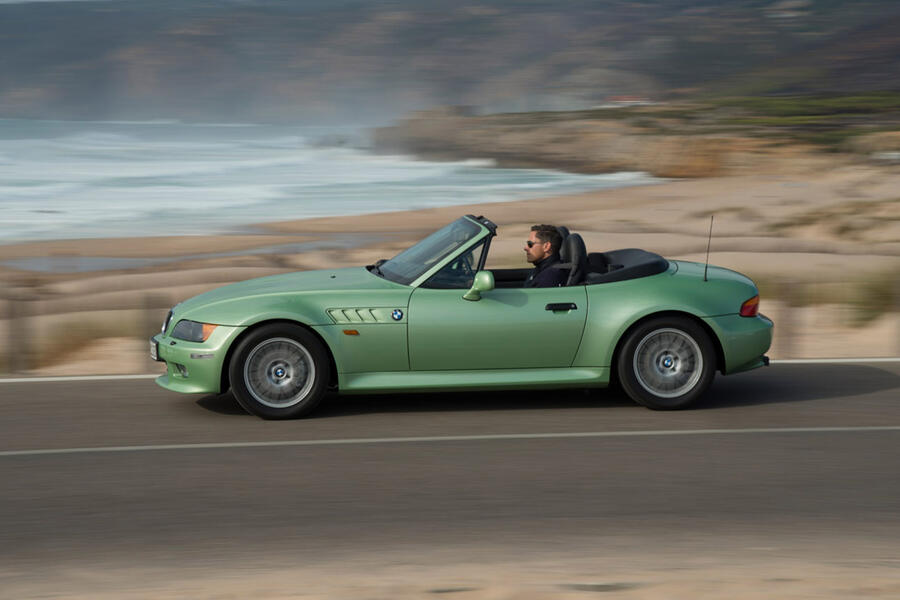 This one is about pure sentiment. When Leclercq joined BMW in California, he chose a succession of Z3s as company cars. He particularly likes the facelifted model, "because it's got a great rear end – so much more muscular". The low beltline especially suits someone not particularly tall like himself, and he loves the little sports convertible's driving simplicity, which is what he reckons you need when you have a BMW 3.0-litre straight six to play with. "This car brings back so many memories of my days in California that I bought one a couple of months ago," he reveals.
Leclercq first saw this beautiful, butterfly-door sports car concept at the 2008 Paris motor show and was instantly bowled over by its beauty and the brilliance of the designer behind it. "When Ploué went to Citroën, I knew big things would happen," he says. "He had done some terrific cars at Renault, the Twingo and the Argos (which inspired the Audi TT) among them.
"To me, the GT was a more courageous design than any big-name sports car in production at the time – Ferrari, Porsche, Aston Martin, you name them. It was so pure, so fresh, and the architecture was so beautiful and creative. It's one of those cars that will inform future car design, for sure."
By the time Citroën revealed the GT concept, Leclercq was back at BMW in Munich, soon to take over as chief designer of BMW's M cars – a job that he held until 2013. "At first, there was an idea for a new M1 supercar," he says, "but that got cancelled, which was very disappointing. I had a great job and I enjoyed it for a while, but in the end I didn't want just to be a bumper designer. Too many in our business are in love with their business cards…"
Then along came an offer from Great Wall to design a huge number of new models. Fascinated by the challenge, Leclercq took his family to China for four years, expanding the Great Wall design team from 50 to 300 and creating more than 40 cars. But that ended in mid-2017 when Hyundai-Kia's great design champion, Peter Schreyer, retired and Leclercq moved to South Korea to head Kia design – another dream job…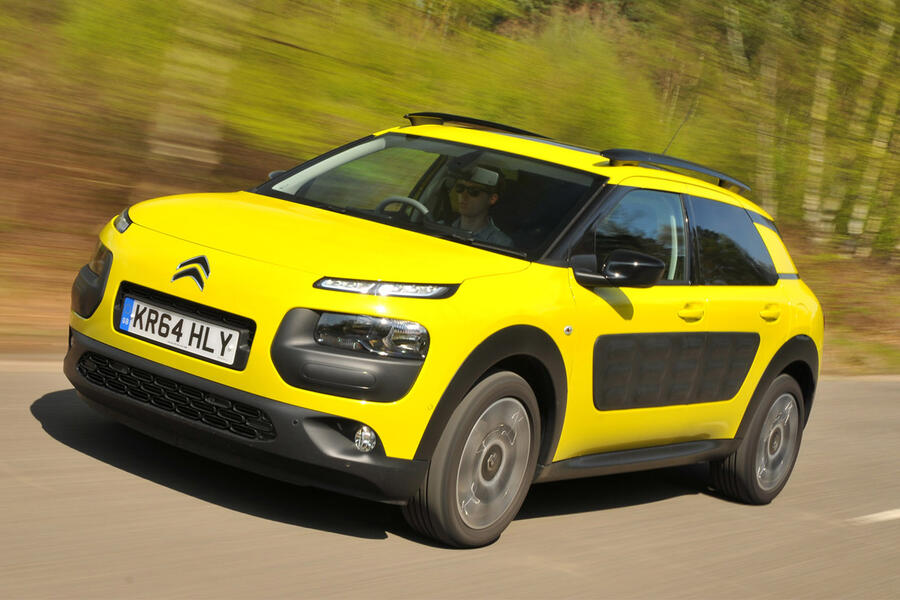 The C4 Cactus is a car to admire wherever you work, Leclercq declares. It was launched in 2014, when he was a year into his Great Wall assignment. He rates it as innovative and a perfect fit for Citroën's brand values. The idea of a car that utilises modern product design principles and stands away from the usual car size and price categories works very well with Citroën's reputation for free thinking, even if the car has lately been made more conventional in pursuit of increased sales.
"Some criticise it for not being successful," says Leclercq, "but you have to appreciate what it does to the brand. Whenever I see one on the road, I appreciate its special look. That complete, product-led approach to interior and exterior design, the colours and materials, brought something new to car design."
Around the time Citroën was planning the C4 Cactus, Leclercq received an unexpected message in South Korea from Ploué, offering him the Citroën gig. "This was a dream job offered by a man I admire," he says. "I knew I had to take it."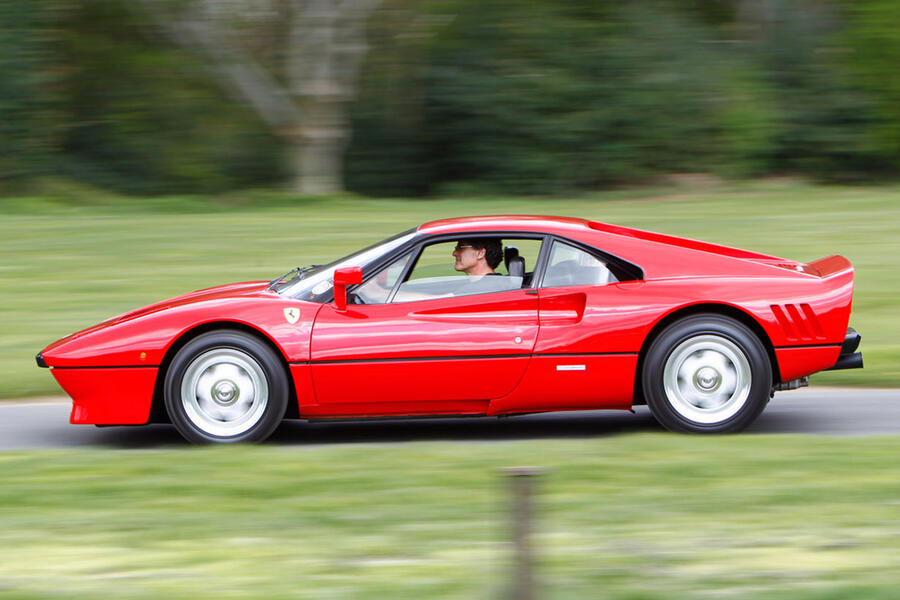 Leclercq rounds off this exercise with a car that he has loved all his life: the Ferrari 288 GTO by Pininfarina. "It has practically everything I grew up loving about car design," he explains, "and the principles are still valid today.
"Any car, sports car or not, must be beautiful. The 288 GTO shows how this can be achieved: the design is simple, the wheels are out, the sections are superb, the plan shape is amazing and the proportions are stunning. I also love the radical approach to light graphics possible in those days. They were just circles or boxes.
"This combination of beautiful body parts with a strong contrast in the details – just simple lines, dots and squares – still inspires me. Not many car firms would have the courage today to use vertical or horizontal lines the way this car does. We tend to have dynamic shapes everywhere, when going the other way can sometimes be more interesting."
What of the future? Leclercq has been at Citroën for only 18 months, so his first all-new designs are still to come, but he's happy to discuss principles. "Sure, you have to be careful," he says. "Design is one of the first reasons if a car succeeds – and one of the first if it doesn't. Years ago, you could make a mistake with a model and get away with it. Nowadays it will hurt you, and this encourages some companies to be careful: they prefer to put some water in the soup. But Citroën can't be a fast follower. Being different is our role."
Design ups and downs
Citroën's top designers, of whom Pierre Leclercq is the latest, have created some of the most beautiful and original cars in history, but they have also led the company down blind alleys. From the 2CV in 1948 to the early 1980s, Citroëns were gloriously different from the horde, both visually and mechanically. Highlights were the immortal DS (1955), the SM (1970), the GS (also 1970), the CX (1974) and the BX (1982), with the remarkable, corrugated H Van chuntering along behind from 1947 right up until 1981.
Then, led by a management that seemed to lose its taste for innovation, Citroën moved into a "French Ford" phase – a description rather unkind to Ford, which was going through its own period of self-improvement. Designs like the ZX (dowdy but great to drive), Saxo, Xsara and Xantia lost the previous cars' panache, and the problem was compounded into the 21st century with models such as the original C3 and the C5 (even their names were bland) until the C6 of 2005, which recovered some of the CX's beauty.
In recent times, Citroën's bosses have started working seriously to regain the marque's unique design view. Some beautiful concepts have appeared (see main story) and the C4 Cactus made clear the company's appetite for thinking differently.
During the six-year term of recently replaced CEO Linda Jackson, Citroën majored on 'advanced comfort', and cars such as the latest C3, the C3 Aircross and the C5 Aircross have picked up the design baton that was dropped some 20 years ago. What's more, a stylish new saloon on the same platform as the impressive Peugeot 508 is ready to go.
Into all this has stepped Pierre Leclercq, steeped in 'proper' Citroën lore from his childhood. It will be fascinating to see what he and his team can achieve.
READ MORE
Citroen confirms electric hatchback and Spacetourer for 2020 
Citroen Ami is electric two-seater for £17 per month 
Source: Car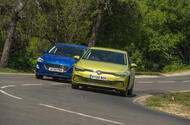 Both the Ford and the VW are class-leading family hatches
It's an age-old rivalry and with the new Mk8 Golf here, the competition between these two hatchbacks is stronger than ever
If, like me, you started reading car magazines in the late 1990s, you will probably remember when 'perceived quality' became a thing. At least as far as volume car making is concerned, it was a Volkswagen invention, and it arrived with the fourth-generation Golf hatchback.
This was the car that, they say, Volkswagen Group autocrat Ferdinand Piëch ordered back to the drawing board because he didn't like being able to see the seat adjustment rails in the front footwell. Imagine living with him as your boss. Give me quiet mediocrity any day.
For model generations thereafter, Volkswagen-brand quality became so much about the detail: the look and feel of a column stalk or the reassuring click of a heater knob. But now we're fully four Golf generations and more than two decades later, it seems that a shift in thinking has finally occurred in Wolfsburg about how Europe's best-selling family hatchback should distinguish itself.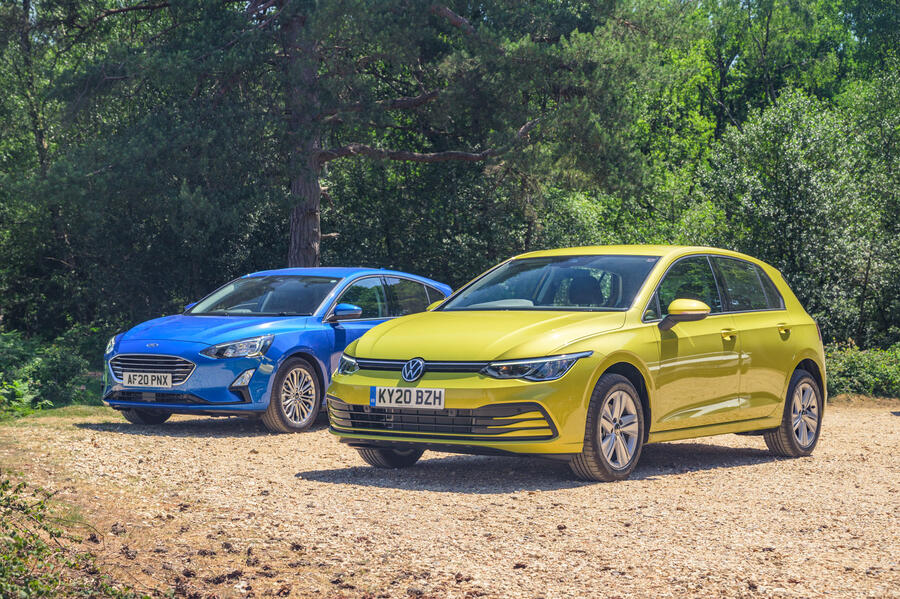 The new, Mk8 Golf has had a great many of the buttons and switches of its forebears simply designed out of it. It has gone all 'reductionist' – and as much as I understand why you might groan at that, it turns out that in this case you really needn't.
As you sit in the driving seat, discounting the small but relatively busily populated steering wheel spokes and door consoles, you'll find around you discrete, physical, moving secondary controls for only the electronic handbrake, door locks and hazard warning lights. There's an engine starter button, a gearlever and pedals, and a couple of column stalks too. Otherwise, that's it. Welcome to Volkswagen cabin 2.0.
It may be ironic, therefore, having done so much to turn the chrome-ringed, haptically satisfying volume knob into an art form, that Volkswagen is now joining the ranks of car firms that are putting moving cabin switchgear out to pasture. But moreover, isn't it a bit of a risk? How will a Golf look and feel like a familiar, classy old Golf without air conditioning controls that you would guess must have been at least as expensively and painstakingly engineered as the gearshift quality?
I pondered exactly the same questions before spending time in this car; now that I have, not so much. Despite its newly minimalist philosophy, the latest Golf's interior works as well as any I can remember, once you're used to operating it, and there are still ways in which it's a cut above its opposition for solid, classy material look and feel.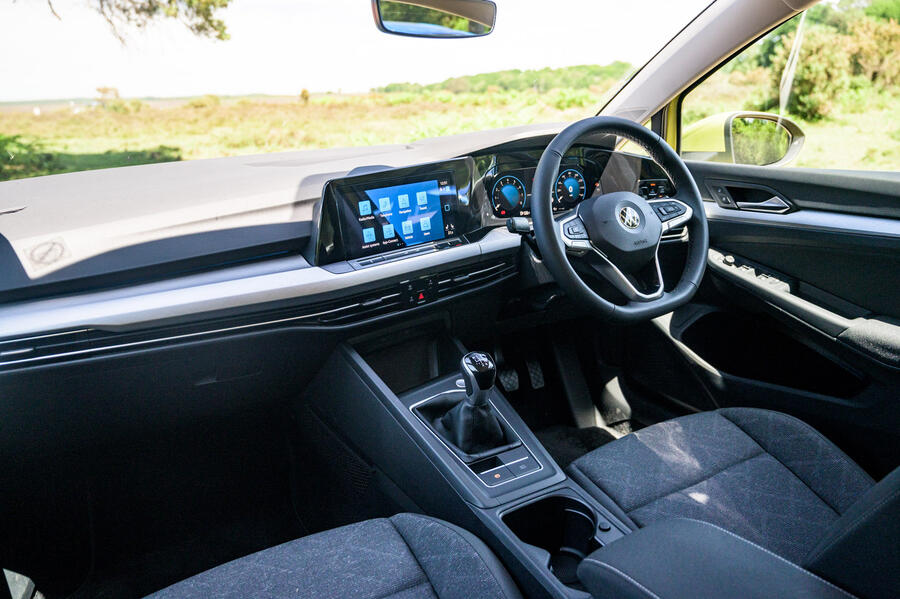 We'll get to those. Introductions first. The particular Golf we picked for this first comparison exercise was chosen to represent the car at a pretty modest and broadly relevant level – and yet, even at that level, it's anything but ordinary.
Now that 48V mild-hybrid options have been added to a powertrain range that will eventually include at least one plug-in hybrid and several performance versions, you could say the Golf line-up is somewhat complicated. So we thought it best to keep things simple to begin with, hence the 129bhp 1.5-litre four-cylinder turbocharged petrol engine and six-speed manual gearbox of our entry-level Life-trim test car.
It also has standard passive suspension, a torsion-beam axle at the rear, the boggo 16in alloy wheels and cloth seats.
The car the Golf sits next to in this test is the modern version of what has undoubtedly been its notionally and formatively key rival: the Ford Focus.
For within £40 of the price of the Golf and in our Focus as tested (with the 123bhp 1.0-litre three-cylinder turbo petrol engine), you get mid-level Titanium X rather than base spec, meaning part-leather electric seats and 17in alloys as standard.
To run either of these as a company car would cost near enough exactly the same in benefit-in-kind tax, and they're within £11 per month of each other on a three-year manufacturer PCP deal (at advertised prices).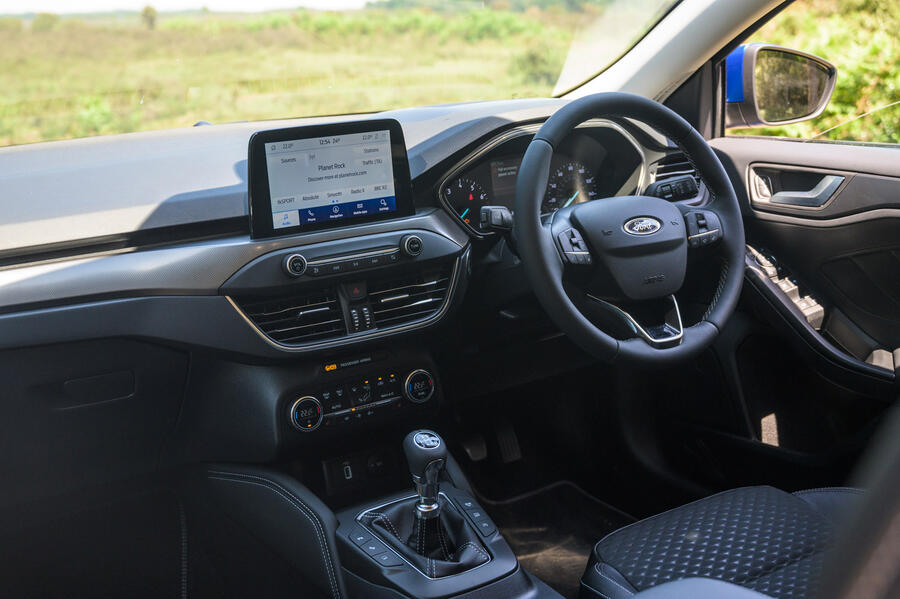 Even so, the Focus does without a host of technology that the Golf gets at no extra cost even as a bottom-rung model. Fully digital instruments, adaptive cruise control, wireless smartphone charging, all-LED headlights… and the Golf has a bigger and better touchscreen infotainment system, too.
To top it all, this is a sub-£25,000 car with a fully networked '802.11p' wireless communication, which can communicate not just with other cars but, in theory, also street lights and dynamic road signs up to a mile away on the road to warn you of changing speed limits and potential hazards up ahead. As it may not surprise you to learn, the Focus can't do that. As far as this tester is aware, nothing else in the class can either. Europe's best-selling hatchback just got seriously clever.
Get a feel for it
Some things in the Golf remain recognisable: the nicely low, couched driving position (notably better than the one in the Focus), the general proportions of your surroundings (there's still plenty of cabin width and room for adults to sit pretty comfortably in the back) and a few of the fittings. Yet the surprisingly clean-looking centre console and the eerily smooth, glossy-back, flight-console-like swathe of plastic that curves around behind the steering wheel and across the top of the centre stack are both new. The latter definitely owes plenty to the current Mercedes-Benz interior design playbook, but the way it's shaped and angled towards the driver gives it a vibe all of its own.
The 10in infotainment touchscreen is the first port of call to activate and adjust most of the Golf's secondary systems, and there are a few capacitive shortcut 'buttons' underneath it to help you get to a particular function quickly, such as changing the air-con distribution or deactivating the parking sensors.
But while it's not actually a pain to navigate at all, you needn't go through that central touch-sensitive monolith for absolutely everything. Most importantly, the buttons on the steering wheel spokes give you access to most of the systems and settings you'll need while driving without taking your hands off the wheel, and you need only look at the instrument binnacle while you're doing it.
Volkswagen has also cleverly included good-sized heater controls just underneath the touchscreen, on which you can very simply swipe left and right to adjust the temperature of the cabin. There's an audio volume control that works the same way. These are fixed in place, so you can learn to find them without taking your eyes off the road, and they're simple enough to work well at arm's length at the first time of asking. There you go: a genuinely simple and easy-to-use 'touch-sensitive' dashboard design has arrived.
This is going to sound very much like I've drunk deep of the Volkswagen-brand Kool-Aid, but to get into the Focus and look around after using the Golf for a few days made me genuinely wonder why a car interior needed so many little knobs and switches just to rattle and squeak and gather dust. That was a first, I can tell you. I've always liked a button.
The Focus's interior isn't that distantly separated from the Golf's on perceived quality; it's just that the latter car seems to deploy its richer materials better and make its cheaper ones slightly less shiny and conspicuous. And what about real build quality? Well, lean your left knee on the side of the transmission tunnel in the Focus and it deforms and creaks just a little; in the Golf, it does neither. That says it all, doesn't it?
Better and best
Another sort of minimalism applies to what powers these two cars. Twenty years ago, we'd have needed a 1.8-litre or 2.0-litre petrol engine to produce around 130bhp; now we can get it from a 1.5-litre turbo four-pot in the Golf's case and a 1.0-litre turbo three-pot in the Focus's. What engines they are, by the way: very highly developed, lean-running operators. The Golf's can run on the Miller cycle to boost efficiency, as well as deactivating half of its cylinders, while the Focus's can run on just two cylinders under light loads.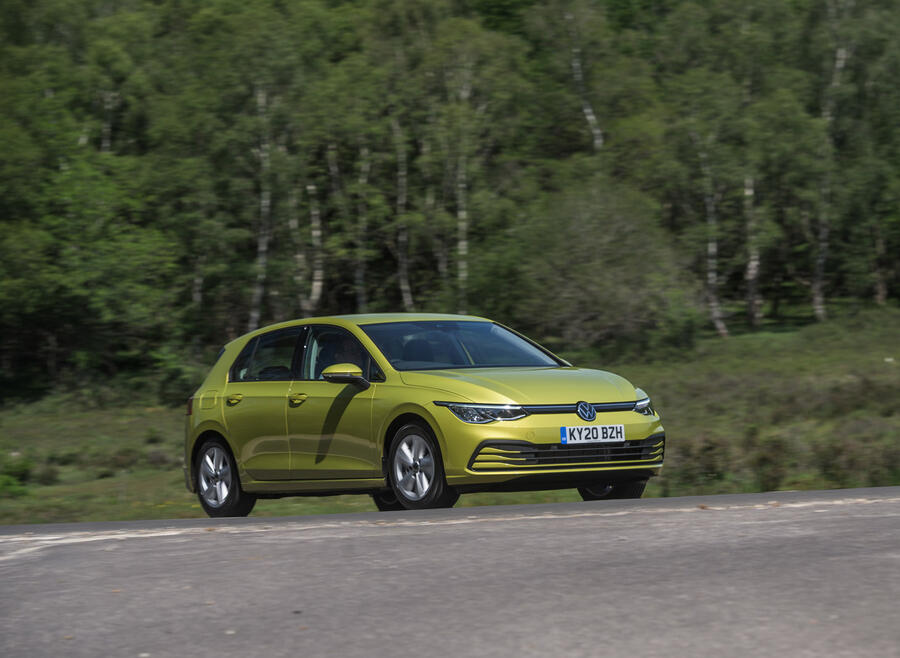 The upshot is that the Ecoboost engine can easily return 55mpg on a longer, 50-80mph variable-cruising-speed, UK-typical motorway run. The TSI (thanks to the Golf's newly aerodynamic body design, I suspect) can top 60mpg. Ten years ago, the most frugal diesel engines in the predecessors of these two models would have struggled to better such figures. There's still nothing like a potential death sentence to speed along the technical development process, clearly.
Both engines have accessible torque and good drivability, but it's the Golf's that feels marginally the stronger through the mid-range and that has the better cruising manners and mechanical refinement. But while the Focus's doesn't pull the higher gears as easily, it's much the sweeter to wring out – aided by a far slicker and more readily hurried manual gearbox.
That's the first route by which the Focus announces itself – still – as the natural choice for the keen driver. The second is the same way it always has: through a world-class chassis with which the Golf can't really compete, even now that it has been slightly overhauled.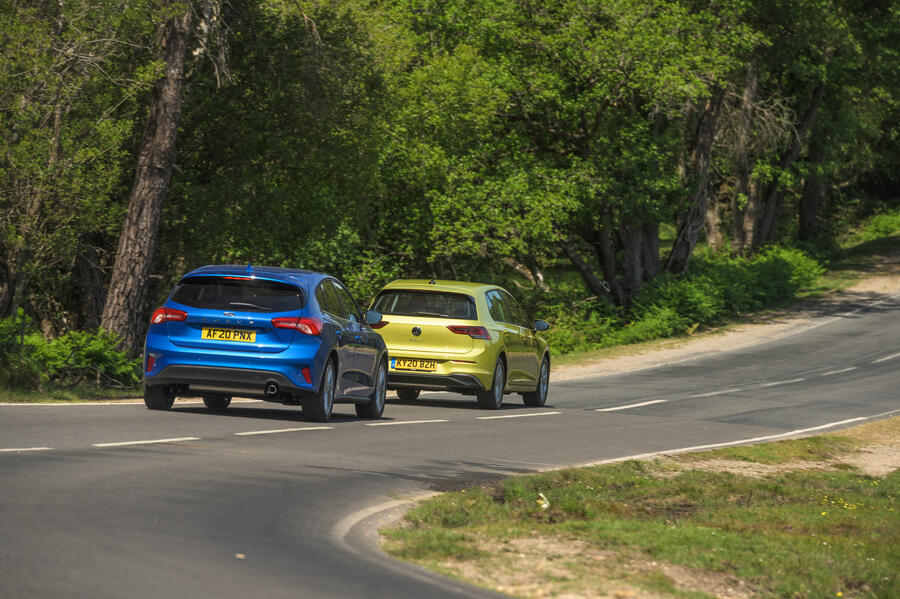 This Golf's ride is certainly firmer than that of any basic Golf I've driven previously. It has good, close, upright body control that doesn't start to get soggy and floaty when you tackle a tougher country road with a bit of speed, plus steering with a clearer sense of off-centre responsiveness than it used to, making shorter work of roundabouts and junctions. Sure enough, it feels just a little bit sporty.
And yet the Focus remains in another dimension for driver appeal. Firmer still around town and at low speed, it needs to be challenged with speed and surface change to show its hand – and when it does, the handling precision and the sophistication of its damping really do leave you stuck for words. All of that and the Focus's ride is also somehow better isolated than the Golf's. There remain very few mainstream, common-or-garden passenger cars like this Ford, so very plainly dynamically superior.
A hint of elasticity blunts the edge of the steering for outright feel, but it's so much quicker and more incisive than that of the Golf that you handle the Focus in a markedly different way. Whereas the Golf requires bigger physical inputs, you steer the Ford from your wrists, getting around most corners without needing to move your hands on the rim at all, or your elbows from their respective rests.
That intuitive sense of agility, of such little energy wasted in body roll and of chassis composure way beyond what an ordinary family hatchback really needs, is what characterises the Focus driving experience – as vividly now, although perhaps not quite as impactfully, as it ever has.
And so the humble Focus remains a deeply special, not-so-humble thing after all. But it's the greater breadth of appeal of this latest Golf, and the sense that it's a car of even greater significance, that our verdict must recognise. In a family hatchback market in which interested drivers aren't so common but active safety, connectivity and technological sophistication and usability rise ever higher among what actually sells, the Golf has managed to break new ground from its familiar position right at the notional centre.
If that weren't remarkable enough, it now offers more to enthusiasts than it used to, while retaining most of its maturity and roundedness and making the kind of strides on efficiency that ought to keep it relevant and put some money in your pocket.
This is a different Golf, true enough, slightly less comfortably pipe-and-slippers in its character, and just a touch more dialled in and switched on, but the truth is that it's probably a stronger real-world operator than ever.
Used alternatives
If you don't want to fork out for a factory-fresh family hatchback, the long-standing popularity and dependable reputation of the Focus and Golf make previous-generation examples equally enticing propositions.
To make things easier, both cars follow similar development cycles, so venturing back 10 years takes us back two generations to the comparable Mk6 Golf and Mk3 Focus. Think big. How about a 2010 Golf GTI, still an impressive hot hatch, for £7500? Or its lairy Focus ST contemporary for just £50 more? Both are exceedingly clean and wouldn't embarrass themselves in a showdown with their modern descendants.
More sensible versions of the Golf and Focus can be had for less money, even if you fancy a newer model. A frugal 2015 1.0-litre turbo petrol Focus can be snapped up for a hair under £6000, while a 1.6-litre diesel Golf from the year after is an absolute bargain at £5395. And let's not forget: these aren't old models, so they come fitted with most of the bells and whistles of our shiny new test cars.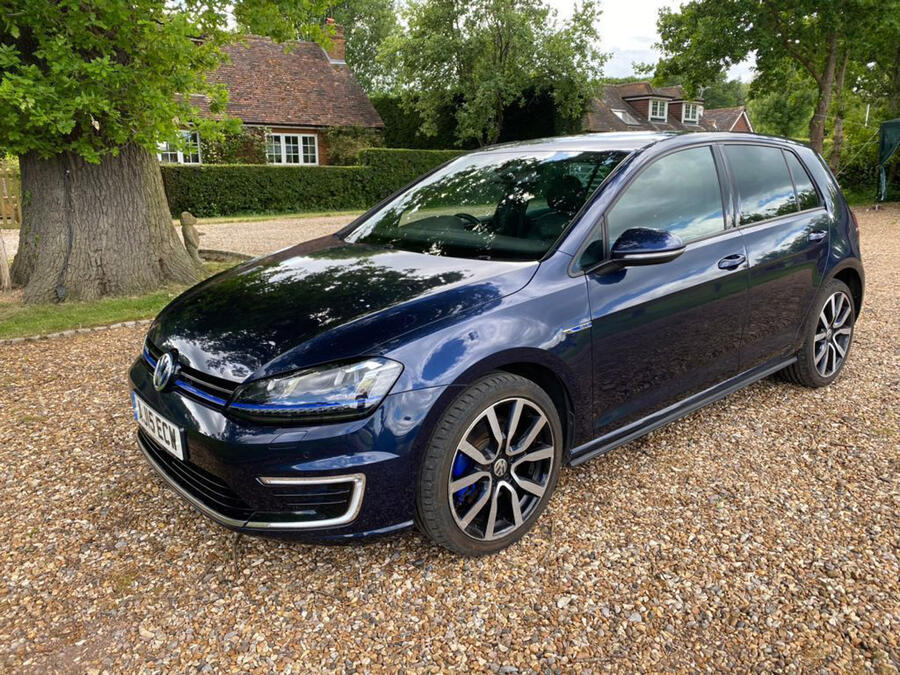 2015 Volkswagen Golf 1.4 TSI GTE, £12,750: Not the cheapest Mk7 Golf in the classifieds, granted, but the GTE is often hailed as the sweet spot in the line-up. This one is five years old but appears to have aged well, with a full service history and niceties such as unmarked leather and a reversing camera. We'd expect it to still be capable of about 43mpg and more than 25 miles of electric driving in town.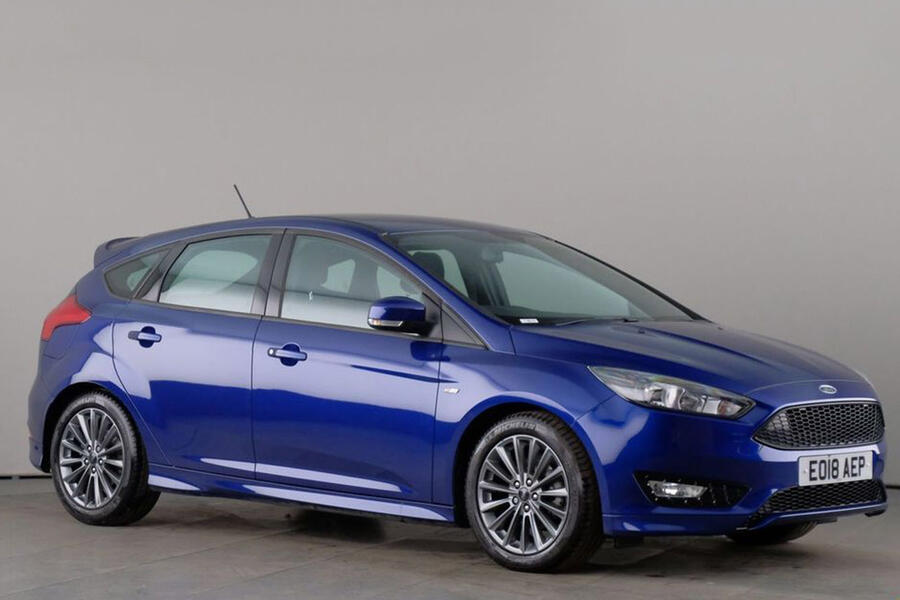 2018 Ford Focus 1.5 TDCi ST-Line, £12,000: For roughly the same price, you can have a Focus with the frugality of a diesel and the kerb appeal of the revered ST. The rather gutless 1.5-litre TDCi engine won't set your world on fire but is mighty cheap to run, and this car's manual gearbox sweetens the deal for keen drivers needing a dependable daily driver.
READ MORE
Volkswagen Golf 1.5 TSI 130 Life 2020 UK review 
Ford: No plans for a fourth-generation Focus RS 
Source: Car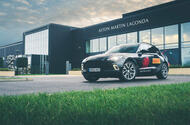 British firm seeks new capital to help recover from financial hit of Covid-19 while gearing up to launch DBX
Aston Martin will issue new shares worth around 20% of its existing capital as part of a series of measures to raise about £245 million to help it recover from the coronavirus pandemic.
The struggling British firm lost £119m in the first quarter of this year as lockdown restrictions caused demand for its sports car range to plummet. The latest measures are designed to boost Aston Martin's finances as it gears up to begin deliveries of the crucial DBX SUV next month.
The company will issue new shares worth 19.99% of its existing ordinary share capital. New chairman Lawrence Stroll's Yew Tree consortium will buy 24.99% of those shares, with Prestige Motor Holdings taking 7.78%.
The firm has also received approval for a Coronavirus Large Business Interruption Loan Scheme loan of £20m and is also planning to draw down around £55m of borrowing.
Under Stroll's leadership, Aston Martin has recently worked to reduce its dealer stock and cut production of its sports car models, which will involve the loss of around 500 jobs. Stroll said the new steps will "improve financial flexibility in a period of ongoing uncertainty" and provide "additional funding to executive the business plan".
The company has also undergone a major restructuring, with the departure of former chief executive Andy Palmer. Mercedes-AMG boss Tobias Moers will replace him and is due to start in August.
Stroll said full production of the DBX has now begun at Aston's new St Athan plant, with deliveries on course for July. He also said development work has resumed on the Valkyrie hypercar, which is set to be launched next year.
Around 90% of Aston Martin's dealerships have now reopened following the coronavirus pandemic, although the firm expects sales to remain low in the current financial quarter. Aston Martin said it has strong demand for the DBX and predicts the SUV will account for around half its wholesale sales this year.
Although the St Athan plant is fully operational, Aston's Gaydon facility remains closed as it lowers its stock of sports car models. The firm has yet to give a date when the Gaydon facility will reopen.
READ MORE
Aston Martin posts £119 million loss due to coronavirus impact
Aston Martin to cut 500 jobs due to reduced sports car production
Source: Car
We round up this week's hottest stories, pictures and videos for you to devour in your Friday lunch break
As the working week draws to a close, you no doubt want to catch up with everything that has happened in the world of motoring over the past few days. 
So we're bringing you our favourite videos, stories, photos and quotes of the week all in one place. Here are today's picks:
HOT NEWS
The SF90 Stradale is not only the most powerful road car Ferrari has ever built, it's also the most technologically advanced. For a taste of what to expect from Maranello's future, we got behind the wheel of the 986bhp rocketship. Find out what it's like below. 
Ferrari SF90 Stradale 2020 review
VIDEO OF THE WEEK
Is bigger always better? Not necessarily, especially when it comes to off-road ability. 
The one and only small, lightweight four-wheel drive is how Suzuki pitches the first all-new Jimny for 20 years. It gets an updated interior and funky exterior styling, but is it a match for the serious large 4×4 establishment? Matt Prior puts it up against the 2018 Toyota Land Cruiser 3dr Utility in a disused quarry to find out. 
PHOTO OF THE WEEK
It has been said by some that every true petrolhead has either owned an Alfa Romeo or, at the very least, wanted to. If this is true, 24 June 2020 is a very significant day for car enthusiasts, because it marks the 110th anniversary of of Alfa's formation in Milan, less than a hundred miles from its current home in Turin.
Join us as we look back at some of the firm's most revered models, including the stunning – and totally unique – Disco Volante. 
Alfa Romeo at 110: its greatest cars​
QUOTE OF THE WEEK
"When BMW launched the M2 Competition last year, we wondered how it could be topped. The answer is with the M2 CS. Question marks about its ride aside, it's one of the best driver's cars you'll see this year."
Bold claims indeed, but BMW's M division doesn't mess about when it comes to launching a run-out special of its most acclaimed models. This, then, is the M2 CS – a snarling swansong for the smallest model in Munich's performance portfolio. But excitement aside, can it really be worth £24,000 more than the already-impressive M2 Competition? We find out at Germany's Sachsenring race circuit. 
FROM THE ARCHIVE
You probably haven't heard of Selwyn Francis Edge, but here was a man who claimed the global endurance racing record in 1907, covering 1582 miles in the space of 24 hours at Britain's legendary Brooklands race track. An average of 60mph was the target, and given this was 113 years ago and Edge had just 60bhp at his disposal, that wasn't as attainable as it sounds today…
From the archive: Britain breaks the 24-hour record
POPULAR OPINION
There are less cars on city roads as commuters turn to public transport, walking and cycling. This is great news for the environment, but Matt Prior's concerned that wider bike lanes will start infringing on road space, and we could have a problem on our hands. Sometimes, he says, there's no choice but to drive into town, and there should be measures in place to make sure that's still possible. 
Matt Prior: Cars don't belong in cities, but what's the alternative?
Source: Car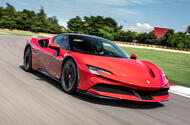 Does Ferrari's first plug-in hybrid do things conventionally? Don't be daft. Welcome to a 986bhp technical masterpiece
Much is familiar in Maranello, but more is different.My day with the SF90 Stradale starts outside the famous entrance to the Ferrari factory but with a group of technicians wearing surgical masks. I've got one myself, and my temperature is taken by a thermal camera system. There's none of the drama normal for a big car launch nor the interaction with executives; the technical presentations were shared by video before I flew out. And 'my' SF90 really is mine for the day, with no co-driver and stern warnings that nobody else can enter until it has been thoroughly sanitised. Italy may be bouncing back from Covid-19 and Maranello is back to full production, but no risks are being taken here.Yet things soon get stranger. Once I'm effectively sealed in the SF90's cabin, prodding the steering wheel's engine-start button doesn't produce the familiar cacophony of noise as the engine bursts into life. The only visible effect is to illuminate the word 'ready' under the gearshift indicator on the digital instrument screen.Pulling back the right-hand shift paddle turns N to D and then, with the tachometer needle still pointing at a resolute zero, I'm pulling away in almost total silence and having the entirely novel experience of what is, briefly, a front-driven Ferrari EV.When the SF90 was announced as Ferrari's first plug-in hybrid last year, many supposed that, as with the LaFerrari, the electrical side of the powertrain would play a supporting role, as hushed backing vocals to the operatic turbocharged V8 that provides the bulk (770bhp) of its astonishing 986bhp power output. While that's true under hard use, the SF90 is a proper plug-in hybrid for urban use, capable of travelling up to 15 miles on flowing electrons alone and always starting in the Hybrid driving mode that defaults to electric power under gentle use. With a short enough commute and charging points at both ends, you could drive it forever while doing nothing more than lugging its V8 around as ballast.Nobody will, of course – and I don't for long. Well before leaving Maranello, the novelty of a silent and not especially rapid Ferrari has worn off, and I switch to the Performance mode that fires the engine into life. Pressing the throttle harder in Hybrid would have done the same thing, but there's also an eDrive mode that won't start the engine. Ferrari reckons buyers will be happy to travel electrically at low speeds and that the feature will be popular with owners heading out for an early-morning blast without disturbing neighbours.Ferrari hasn't just launched its plug-in hybrid first among its rivals; it has also demonstrated its technical ability with an astonishingly complex drivetrain. The engine is most easily dealt with: it's a development of the F154 V8 from the F8 Tributo but with a redesigned cylinder head, higher injection pressures, a slight capacity increase, new turbochargers and an ultra-compact intake manifold. It's 25kg lighter than the F8's engine yet makes 60bhp more.That's the easy bit; there's actually not enough room here to fully describe the intricacies of the electric side of the powertrain. This uses three electric motors: one for each front wheel, working through what's described as an RAC-e drive mechanism, and the third a cutting-edge 'axial flux' motor sandwiched between the V8 and the new eight-speed dual-clutch automatic gearbox.Electric drive is only ever through the front wheels, and it can happen at speeds of up to 84mph. The front motors disengage at speeds of more than 130mph, but that doesn't result in a drop in output; instead, the 8kWh lithium ion battery's peak 162kW of current flow is sent entirely to the rear motor. Oh, and there's no conventional reverse gear: the SF90 always backs up on electrical power.The motors add performance and give instant responses at low engine revs to effectively eliminate the V8's already-minimal turbo lag. But they also offer torque vectoring on the front axle, much more powerful regenerative braking than previous road-car systems and even the ability to manage wheelslip by upping the amount of energy being harvested rather than reining back the engine.So in addition to the normal drive-sharpening manettino dial (with Wet, Sport, Race, Traction Control Off and Stability Control Off dynamic modes), there's a touch-sensitive panel (described as the e-manettino) on the other side of the steering wheel that cycles between e-Drive, Hybrid, Performance and Qualify, the last of which prioritises all-out performance over battery charging.
Source: Car