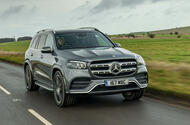 S-Class of SUVs packs a wonderfully refined and powerful diesel powertrain, but ride foibles undermine its appeal somewhat
This big beast is the third-generation version of the Mercedes-Benz GLS, née GL. Mercedes likes to think of it as the S-Class of its SUV range, and in terms of the sheer size of the thing, it would seem Stuttgart hasn't skimped on the brief. At 5.21 metres, it may not be quite as long as, well, a real S-Class, but it's easily the largest SUV to wear the three-pointed star, full-on G-Class (a comparatively tiny 4.6m) included.Earlier this year, we drove the new GLS for the first time in Utah, where its fairly ginormous footprint was, understandably, not much of a problem. Now, though, the flagship SUV has touched down in the UK, and its chances of blending in to its surroundings have been significantly reduced. Still, with the Range Rover, Audi Q7 and (to a lesser extent) BMW X7 now a fairly common sight on our cramped roads, the GLS won't exactly be alone in its endeavours. This particular GLS is the 400d, which, in the grand scheme of obnoxiously large SUVs, at least uses a reasonably sensible engine. It's a 2.9-litre V6 diesel, paired with a nine-speed automatic transmission to deliver its 326bhp and 516lb ft to the road via all four wheels. Slightly less sensible options will arrive next year in the form of a six-cylinder petrol and an AMG GLS 63. No doubt the latter will cost roughly the same to run as a stately home.Unlike the GLS 580 we drove in the States, UK versions of the GLS miss out on Mercedes' trick E-Active body control system, opting instead for standard adaptive air suspension. Prices start at £75,040 for the AMG Line Premium model and move up £91,540 for the AMG Line Premium Plus Executive.
Source: Car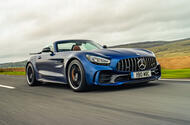 Combining AMG's more focused dynamic set-up with the lesser capable of two bodystyles makes for compromises
Onwards, friends, leaving no niche unturned, just as much in the super-sports car category as Mercedes is doing in the small family car segment. This is the Mercedes-AMG GT Roadster in 'R' form and it takes the GT's total number of derivatives to 16, across the two-door sports car's coupé and roadster derivatives.The R Roadster is one of the weirder ones in the line-up because if you imagine a Porsche 911 GT3 RS Convertible, that's kind of where we are. The R Roadster has the second-most-focused GT chassis set-up (behind only the GT R Pro) and is meant to be a Nürburgring monster, but here comes with a soft-top body, which, you'll know, usually means some dynamic compromises.The aerodynamic, mechanical and dynamic specifications of the R Coupé and Roadster, then, are similar. There's a big fixed wing (which looks a bit odd on the roadster), a 577bhp/516lb ft tune for the 4.0-litre V8, adjustable dampers, active rear steer and a wider track than on the GT C, the next model down in the range. The R's roof and body strengthening are the same as other GT roadsters, meaning a three-layer fabric hood and a kerb weight some 80kg heavier than the R coupé's, leaving it at 1710kg. That is the first reason why this is a curious derivative: if you want the best driver's variant of a car, adding 80kg to it is not usually how you'd go about it.Reason two is that in removing the fixed roof, there's always some compromise in body stiffness. Unless, say, you have a carbonfibre tub like McLaren does, and which this Mercedes doesn't.
Source: Car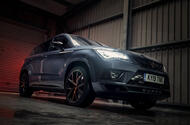 We asked a pro driver to describe what it's like to drive CUPRA's performance SUV. The twist: he had just one lap of Anglesey to tell us. Cue the action…
The CUPRA Ateca has re-defined the style, comfort and pace you can expect from a performance SUV. We've already found out what it's like to drive the CUPRA on one of Britain's most scenic and demanding roads. We've also got the verdict of our Autocar and What Car? readers.
But what is the story of the technology that underpins the CUPRA Ateca's stunning acceleration and grip? We gave former rally driver Andrew Coley the keys to the CUPRA Ateca and an empty Anglesey circuit on which to show us. But, with a lot to say, and just one hot lap in which to say it, he knew he'd have to talk fast…
To learn more about the CUPRA Ateca, head to cupraofficial.co.uk
Fast off the line
It all starts with stunning acceleration off the line. The CUPRA Ateca's advanced 2.0-litre TSI turbo petrol engine delivers 300PS and 400Nm of powerful torque. Working with a dedicated launch control mode, it helps the CUPRA Ateca reach 62mph from a standstill in just 4.9 seconds – even in the atrocious wet weather of Anglesey. 
It's challenging conditions like these where the CUPRA Ateca's advanced 4Drive (all-wheel-drive) delivers real confidence – analysing the road in real-time and diverting power to the wheels that need it most, even as the CUPRA's LED headlights carve our path through the Welsh gloom.
Add in a seven-speed DSG gearbox that has been engineered for faster, smoother and sportier precision shifts on the way to a top speed of 152mph, and it's only a few seconds before we're approaching the first turn – the tight Banking Hairpin.
Sharp into corners
Large Brembo brakes provide powerfully precise and accurate stopping power into this challenging turn, while the independent front suspension with MacPherson struts and the multi-link rear suspension offer crisp levels of grip for a more confident turn-in.
Through the bend, adaptive Dynamic Chassis Control delivers enhanced stability and response as the CUPRA Ateca's weight shifts from front to rear, with 4Drive enhancing the grip under acceleration out towards Church Corner.
A brief lift through Church, and we're onto the School Straight with just a few seconds to admire the view and appreciate the sporty rumble echoing from the CUPRA's quad exhaust before another big brake into the Rocket Hairpins.
Responsive handling
The double-switchback of Rocket provides another challenging test for the CUPRA Ateca's brakes, suspension and handling – a hard stop into a tight left, followed by an immediate switch to a fast right.
But, with the drive mode switched to the performance-focused CUPRA mode – Comfort, Sport, Snow, Off-Road and a customisable Individual mode are also available – we've got the confidence of a sharper throttle response and more responsive handling. And that raucous exhaust note to keep a smile on our face.
Through the twists of Peel and Corkscrew, and we're onto the Tom Pryce Straight. There's finally time to enjoy the cossetting surroundings of the CUPRA Ateca's stylish interior. 
Stylish and comfortable
There's that large panoramic sunroof that brings extra light into the cabin – even on an overcast day like today – and the copper-stitched Alcantara sports seats that offer firm support in the bends and cossetting comfort on the straights. Gloss black and carbon fibre effect surfacing completes the premium feel. 
In front of you, a large crisp customisable high-res digital dashboard and the advanced 9.3-inch central touchscreen for the media system work together to let you blend 3D navigation with music and apps from compatible Apple CarPlay and Android Auto smartphones. 
Alternatively, you can pick more performance-focused dials, such as a prominent rev counter or a G-force meter – perfect for measuring the braking and cornering forces through the sharp hairpin that takes you back down the run to Bus Stop.
Just a few more seconds to appreciate that stunningly precise and powerful braking, the confident grip through the final turn, and the burst of acceleration onto the final turn – all accompanied by the burble of the quad exhaust – before our lap is done, and the story of the CUPRA Ateca is told.
To learn more about the CUPRA Ateca, head to cupraofficial.co.uk
Source: Car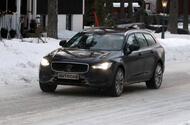 Swedish brand's flagship saloon and estate will join XC90 with a raft of revisions, including more electrified variants
Volvo is planning a mid-life refresh of its S90 and V90 large saloon and estate ranges, and winter testing shots show the models with minimal disguise.
We can see that external changes will be subtle, given the development team hasn't really bothered to disguise these prototypes. If you look closely you can see tape obscuring the lower grille and bumper details, suggesting small cosmetic tweaks, but otherwise it appears that the S90 and V90's design won't be altered greatly. 
There will be more significant revisions under the skin, however. Chief among which will be the adoption of 48V mild-hybrid technology, already found in the refreshed XC90 and XC60, across most of the line-up.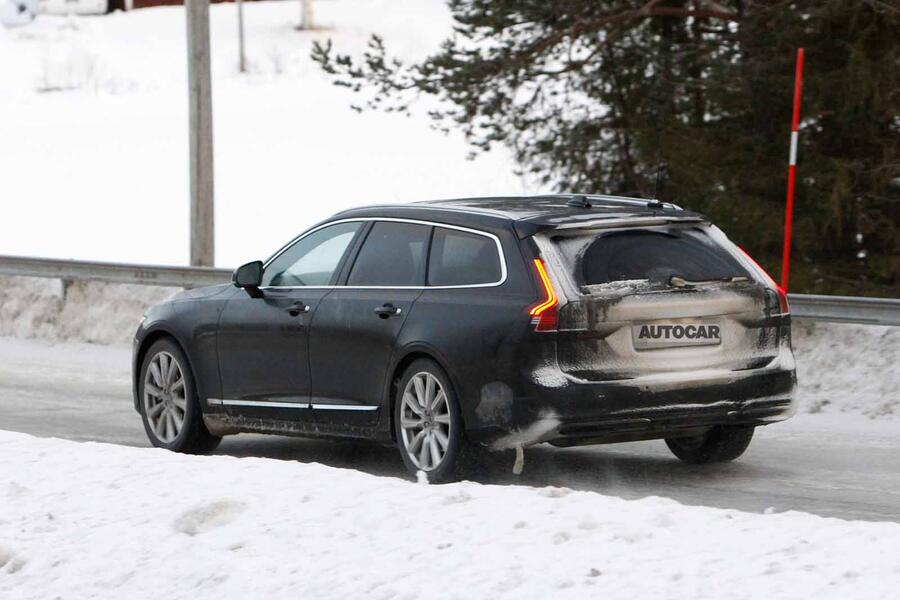 The system combines a 48V battery with an integrated starter/generator and energy recovery system, capturing kinetic energy during braking or coasting and using it to boost overall efficiency. It's expected that, instead of the 'T' and 'D' badges to signify petrol and diesel variants, both fuel types will be badged 'B', with B4, B5 and B6 variants found in the XC60. 
Further changes are likely to be incremental, with equipment upgrades across the line-up and small revisions to the car's infotainment software. The T8 plug-in hybrid is expected to carry on unaltered, but Volvo could introduce a more sportily tuned 'Polestar Engineered' model to top out the range. 
Given the timeline of the facelifted XC90, first launched in 2015, expect the three-year-old S90 and V90 to be updated in the middle of 2020 and go on sale towards the end of the year.
READ MORE 
Volvo XC90 B5 R-Design 2019 review
From dependable to disruptive: the reinvention of Volvo
Source: Car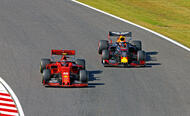 Verstappen and Leclerc: the biggest threats to Hamilton
Which of the generation Z talents will make Hamilton generation ex?
As Lewis Hamilton moves inexorably towards Michael Schumacher's seven world titles and 91 grand prix victories, where is the next-gen challenge coming from? Is Ferrari the biggest threat to Hamilton and Mercedes? Or is it Red Bull-Honda?
In Max Verstappen and Charles Leclerc, both teams have outstanding young talents. You'd have to favour Verstappen simply because of the intra-team situation. There's no doubting where Red Bull's effort will go, no disrespect to Alex Albon.
Verstappen, at 22, is blindingly quick. Five years into his Formula 1 career, it's now three-and-a-half seasons since he won his first GP. He's ready. And on the evidence of the season's final grands prix, so too is Honda.
At Ferrari, there's a problem. Leclerc is quicker than Sebastian Vettel. But there's not much in it. Going to the final round, Leclerc had seven pole positions to Vettel's two, but his average qualifying pace advantage was just 0.07sec. At Mercedes, Hamilton has qualified 0.18sec quicker than Valtteri Bottas over the season. At Red Bull, Verstappen had 0.57sec in hand over the demoted Pierre Gasly and 0.4sec advantage since Albon arrived.
F1 history is littered with examples of two number ones in the same team winning most battles but losing the war. In 1973, Ronnie Peterson and Emerson Fittipaldi won seven races for Lotus, shared four to three, but let in Tyrrell's Jackie Stewart to win the championship with five.
In 1986, Nigel Mansell and Nelson Piquet shared nine wins, five to four, for Williams-Honda, but when Mansell's tyre blew in that memorable Adelaide finale, Alain Prost retained his world title for McLaren, with four. A bit more recently, a warring Vettel and Mark Webber at Red Bull would have conceded the 2010 championship to Fernando Alonso but for a Ferrari strategy cock-up in the final round.
Hamilton and Mercedes very rarely drop the ball. If Ferrari is going to compete, it probably needs to prioritise Leclerc. But how does Ferrari team principal Mattia Binotto explain that to a 53-race-winning four-time world champion?
At 'Next Gen 2' level, some have waxed lyrical about the 2019 rookies (Albon, Lando Norris, George Russell and Antonio Giovinazzi) being the best crop ever.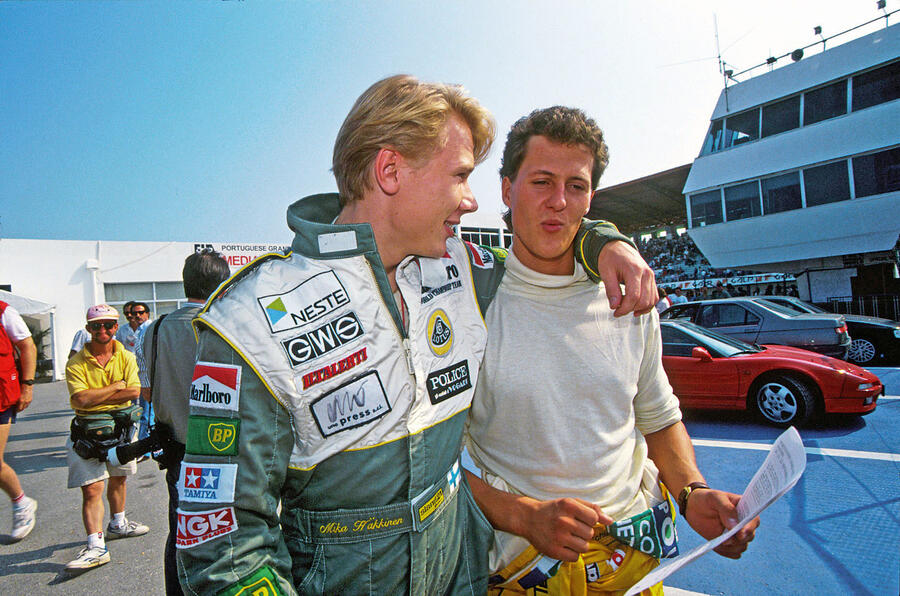 That's stretching things a bit. The more geriatric among you will be yelling: hang on, what about Jim Clark and John Surtees in 1960? The slightly sprightlier will be pointing out that Michael Schumacher and Mika Häkkinen, who arrived in 1991, can boast nine championships between them. And even that record was knocked over this year by the class of 2007, Hamilton and Vettel, now with 10.
But there's no denying the quality of the season's debutants. Russell is the hardest to judge because his Williams has been woefully uncompetitive. It badly lacks downforce, so for Russell to miss out on Q2 by five-hundredths at twisty Hungary of all places, and lap quicker than both Racing Points and a Renault, was a standout effort.
He has white-washed Robert Kubica in qualifying by the biggest margin between team-mates across the grid. I struggle writing that because Kubica's F1 comeback, eight years after his awful rallying accident, was truly gutsy. The late Niki Lauda, who saw Russell's testing performances in the Mercedes, had him down as a future world champion.
Although an average qualifying deficit of just over half a second to Russell might not look great, we may end up looking back on it as far better than appreciated. After all, Senna/Prost was billed as one of sport's greatest rivalries, yet Prost's average qualifying deficit over two seasons at McLaren was bigger, at 0.67sec…
At Red Bull, Albon raised eyebrows, not least Verstappen's, when he went to Suzuka for the first time and equalled Verstappen's qualifying time down to the last thousandth. You can't do things like that without real talent.
Over at McLaren, Norris's early-season form was so impressive that McLaren Racing CEO Zak Brown snapped him up for a three-year contract extension in early July.
Carlos Sainz, a man who pushed Verstappen when they were Toro Rosso teammates, has been an average of just 0.03sec quicker than Norris in qualifying – the tightest margin across the whole grid. The pair have forged the closest thing you'll get to a friendship in an F1 paddock.
READ MORE
Racing lines: why car makers still can't resist motorsport
Opinion: Why hillclimbing is the underrated hero of motorsport
New power generation: The young drivers making their mark on motorsport
Source: Car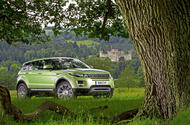 This kind of shot is far more enticing than on a driveway
Advertisers need to channel their inner Mad Men if they want their handiwork to stand out in the classifieds
Selling a car, as you frequently tell me, is a complete and utter faff. Not only do you have to cope with the great unwashed coming round to your gaff, kicking the tyres and probably slagging the car off, but they don't want to pay your asking price, either.
Oddly enough, I was talking about all this the other day and what's missing from most adverts is presentation. A car, even a nominally interesting one, needs to have a twist. Plus it needs to be properly presented and realistically priced. So let's see if there are any particular private ads out there that catch our interest.
I only have to rewind to the previous week where I spotted an otherwise unremarkable 2006 Ford Fiesta ST at £2500: the presentation was uniformly excellent. First, the seller had taken loads of pictures, to a decent quality, and it was expertly posed to the extent that it could have been an Autocar feature star. The icing on the ST cake was refurbished alloy wheels. Your eye was drawn to that detail. Feeding the Fiesta inner geek was an extensive description that included 'Mountune exhaust upgrade'. Excellent.
The Range Rover Evoque, meanwhile, is a vehicle that is bought for style rather than purpose. Yet 99% of the adverts I looked at had them parked in their natural habitat, the suburban executive home estate drive. I looked twice at a 110,000-mile 2013 2.2 SD4 Pure Tech, though. That was partly because it was on grass and some point stone. Yes, it had strayed off Tarmac. The background was trees. Lovely. The ad also mentioned alloys, 22in ones. They had been kerbed, but there was a ton of detail, which I liked. No doubt about the damage at all, plus some bodywork nicks were highlighted. Maximum points for accuracy. The actual description was a bit sparse but, hey, pictures tell you more than boring old words.
Convertibles should never be tucked up in a garage or on a drive. That's why the seller of a 2011 80,000-mile Mini Cooper SD Convertible had not only cleaned it thoroughly but also made a trip into the countryside to take uncluttered, decent-quality pictures in the wild. What's more, the description was both comprehensive and enthusiastic. The seller channelled their inner road tester, actually describing it as a fun drive and I quote: "The Mini has been a dream car for the past couple of years and makes me smile every time I drive it." That's how you do it, folks.
How not to do a car advert is absolutely everywhere. Simply avoid doing what everyone else is doing on that Faceache Marketplace thing or Flea Bay site. Good luck.
What we almost bought this week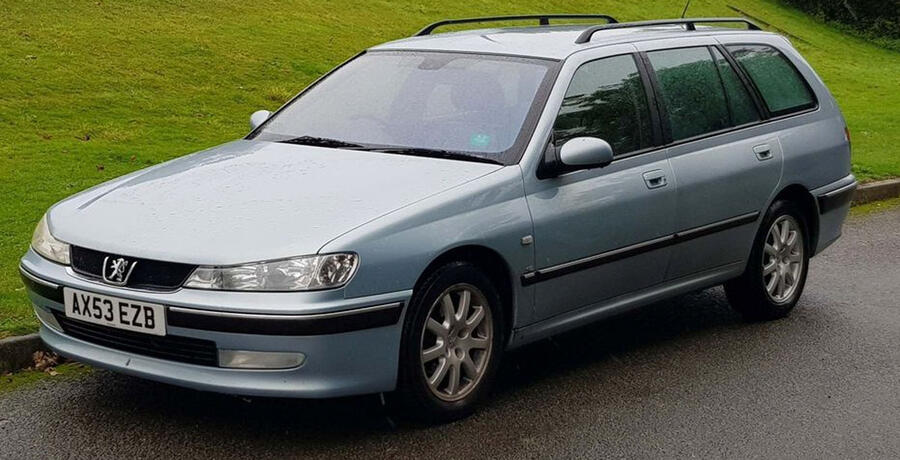 Peugeot 406 2.0 HDI SE Estate: One owner, full service history and a recent cambelt change – what's not to like about this 120,000-mile, 2003-reg 406 wagon, described as being in good condition? Agreed, a same-age Ford Mondeo and Vauxhall Vectra have bigger business ends but the 406's lower loading height and wide-opening tailgate let you make better use of what space there is.
Tales from Ruppert's garage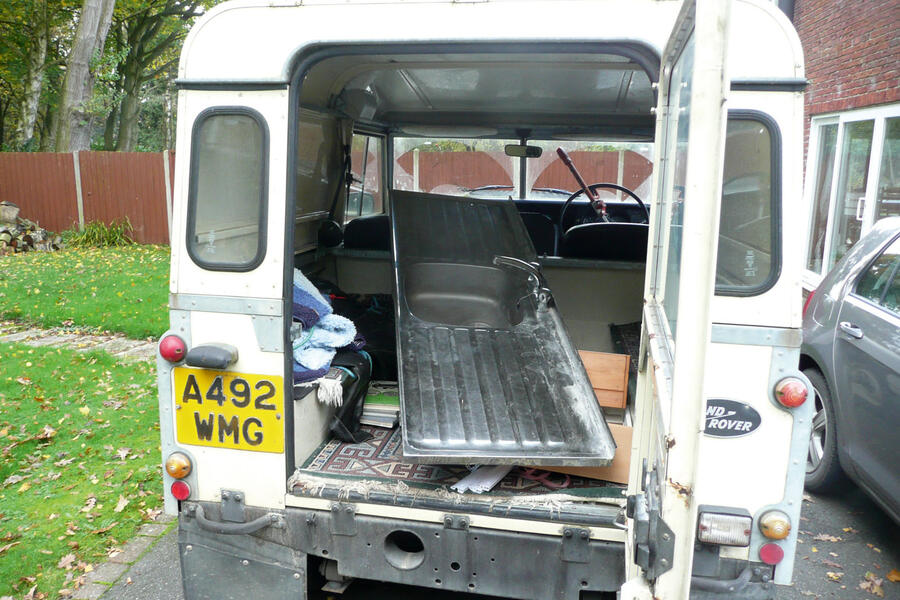 Land Rover Series 3: The Lorry is back with a fresh MOT and some new parts. Up front, there are new hubs, so at least it won't keep dripping on the drive. It has been a bad year for the Lorry dripping on the drive and brake fluid was just as bad as the petrol. Being a British Leyland product from the early 1980s, oil leaks are a given.
The Lorry is back to work because I've gutted a bathroom and getting rid of the evidence at the local tip has been a doddle. Another year of work, rest and not much play lies ahead.
Reader's ride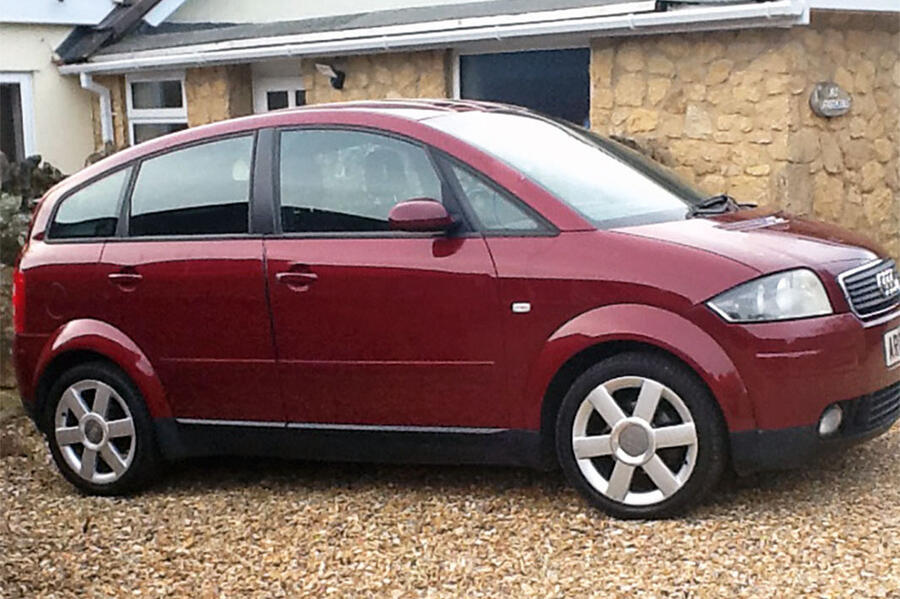 Audi A2: Steve is back after showing us his Audi A4. "I've been after this A2 for about a year and the owner eventually agreed to sell. I've always fancied an A2 because of the heritage and the space inside and the fact that Audi lost money on each one. My A2 was not much money but has a few bits broken, which means searching eBay etc. All part of the fun. And £30 tax is surprising. Also, some parts from Audi are cheaper than online.
"The car is a 2004 TDI 90 with 115,000 miles. I bought it from someone who has owned it for the past five years. There are a few issues, such as a broken rear light, a bonnet that needs respraying, various broken trim pieces, a chipped windscreen and cracked oil filler pipe. All will be fixed."
Readers' questions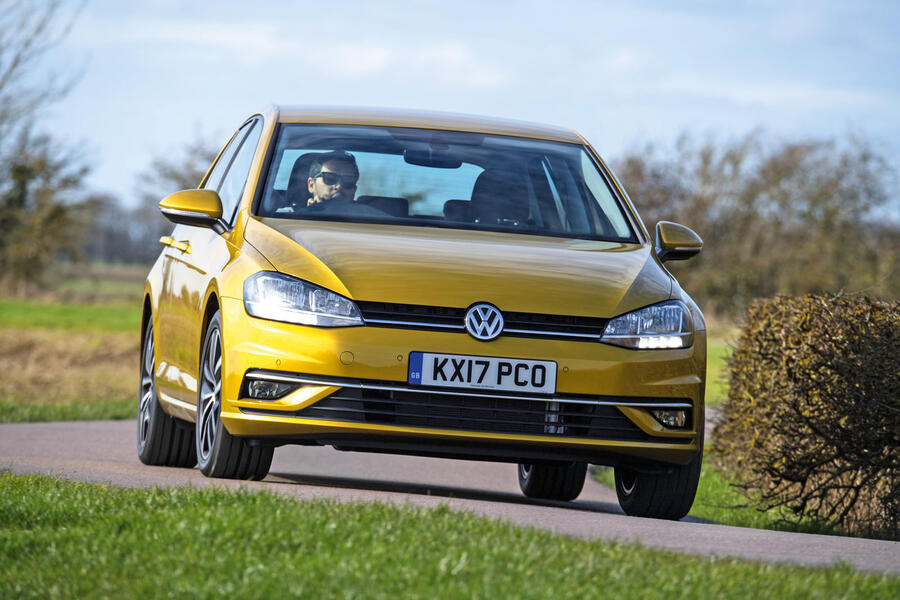 Question: I'm in the market for a new VW Golf 1.5 petrol. Should I wait for the all-new model or buy a current Mk7 now? Molly Clarke, Tonbridge
Answer: I suspect that if you're buying new, you want the latest model or else why bother? So the Mk8 it must be. It has pretty much the same engine, chassis and dimensions as the Mk7 but more technology and an updated look. However, if you suspected that there's money to be saved by buying a Mk7 over a Mk8, you'd be right. We'll assume you're financing it on a PCP, in which case VW is offering a £1500 deposit contribution and finance at 3.8%, plus discounts of around £2700. Push hard and you'll get a Match Edition with Winter pack, heated seats, LED headlights and dual-zone air-con for the same price as a Match. JE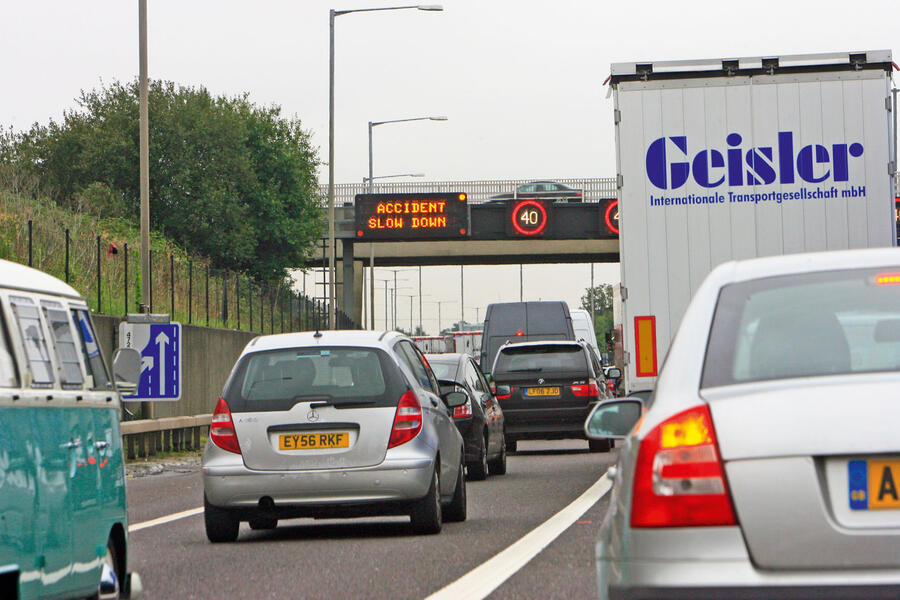 Question: What's the safest thing to do if you break down on a smart motorway? Rob Parkin, via email
Answer: Highways England (HE) says that if you aren't in a refuge area, you should get out of your car and wait behind the safety barrier, if there is one, and well clear of the car. But it also says that if there is no barrier, you should stay in your vehicle with your seatbelt on and dial 999. HE says it monitors motorways constantly and would close the lane and direct help to you. But an HE report admitted it takes on average 17min for the agency to identify a broken-down vehicle in a live lane. You better buckle up securely. JE
READ MORE
What has Ford ever done for us?
Ford Ranger Raptor to be trialled by UK police forces
Exclusive: the future of Ford, according to its bosses
Source: Car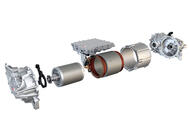 Integrated plug-and-play electric drivetrains should help make EVs more affordable.
Balancing affordability with profits is a major challenge facing EVs, but integrated plug-in electric powertrains can save everyone money
Turn a profit on electric cars yet still offer them at a price more people can afford: that's one of the major challenges facing the car industry. As things stand, it's difficult to make inroads into the cost of the battery, but in most other areas, such as the architecture and powertrain, there are savings to be made by integrating components into modular units that can be used in different applications. Volkswagen's modular electric drive matrix (MEB) describes not just the body and chassis architecture but the entire platform, including the drivetrain.
The forthcoming ID 3, the first of Volkswagen's new EV range to go on sale, will be powered by an integrated drive module called APP310. APP describes the way it's installed across the rear axle and 310 refers to its torque of 310Nm (229lb ft). In the ID 3, it will develop 201bhp and is a complete plug-and-play bolt-in powertrain.
Traditional, combustion-engine powertrains consist of an engine, gearbox and final drive with differential. On front-wheel-drive cars, the final drive unit is usually integral with the gearbox, but in a rear-wheel-drive car, it's located in the rear axle.
Although the components can be mixed and matched to an extent (same engine, different gearboxes and final drives) to suit the model derivative, they're not integrated in the same way as an electric drive unit can be. The petrol or diesel engine is normally made by the car manufacturer, while the gearbox may come from a supplier like ZF, Getrag or Aisin AW. The APP310 will be manufactured at Kassel for European and North American markets and Tianjin for China and Volkswagen plans to make up to half a million units a year.
The AC motor/generator (electric machine) is a synchronous permanent magnet brushless machine consisting of a rotor (which rotates to produce the drive) embedded with permanent powerful magnets and a stator (static) that surrounds it. Labelled 'hairpin technology' by Volkswagen, the stator is made of copper wire windings laid in a laminated frame, which generates a rotating magnetic field. The opposite poles of the rotor and stator are attracted to one another and the rotor spins in sync with the rotating field rather than lagging behind it like an asynchronous machine. The preformed flat copper coils produce greater torque density than conventional coils wound using copper wire. Both the rotor and stator are produced in-house at Volkswagen's component plant at Salzgitter.
The rotor drives the integral single-speed reduction gearbox, which is all that's needed for high-torque, lower-speed motors like this one. Smaller high-speed motors generally require a multi-speed gearbox. The other major component of an electric drive – the inverter, which converts DC current from the battery to AC for the electric machine and vice versa – is also integrated with the unit and sits on top of the motor.
Apart from the relative simplicity of assembling the integrated drive unit into the car, it's small and light, too. The combined weight of only 90kg is likely to be substantially less than if the electric machine, inverter and transmission were all built as separate units.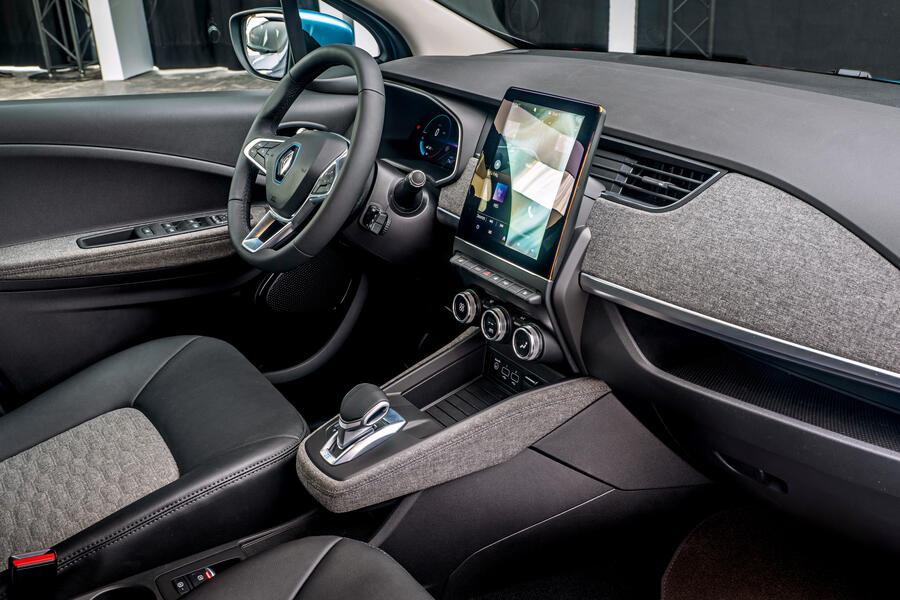 One car's rubbish…
Renault has developed a new textile product made from old seatbelts, scraps of textiles and recycled plastic bottle tops. The 'carded yarn' will be used to cover eight square metres of the Renault Zoe interior and is claimed to reduce the carbon footprint by 60% compared with conventional materials.
READ MORE
Under the skin: The hidden technology of brakes
Under the skin: How Tesla is making cars think like humans
Under the skin: Why you can always count on ABS
Source: Car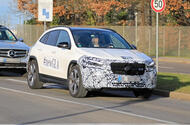 New spyshots and an official design sketch reveal updated design for second-gen GLA, with official debut on 11th Dec
The new Mercedes-Benz GLA will be officially revealed on 11 December, with new spyshots and a design sketch giving us an early glimpse of the BMW X2 rival. 
Although still featuring some front and rear disguise, we can see that the GLA crossover's shape takes plenty of inspiraton from the A-Class hatchback on which it is based, while the headlights are slimmed down variants of those found on the new GLB SUV. 
Although it sits lower to the ground than its predecessor, Mercedes has previously confirmed that the GLA's roofline is more than 10 centimetres higher off the ground, allowing for enhanced headroom and a more upright seating position in line with larger SUV models. Legroom is said to have been improved as well, despite the model being 1.5cm shorter overall than the outgoing car. 
Earlier this year, our spy photographers captured the interior of the compact crossover for the first time. The image shows that the dashboard is also set to be very similar to that of the A-Class and Mercedes' other new compact models, featuring rounded air vents and the twin touchscreens of the MBUX system.
The new GLA will join Mercedes' MFA platform-based range alongside the A-Class hatchback, A-Class saloon, CLA four-door coupé, CLA Shooting Brake estate and B-Class MPV.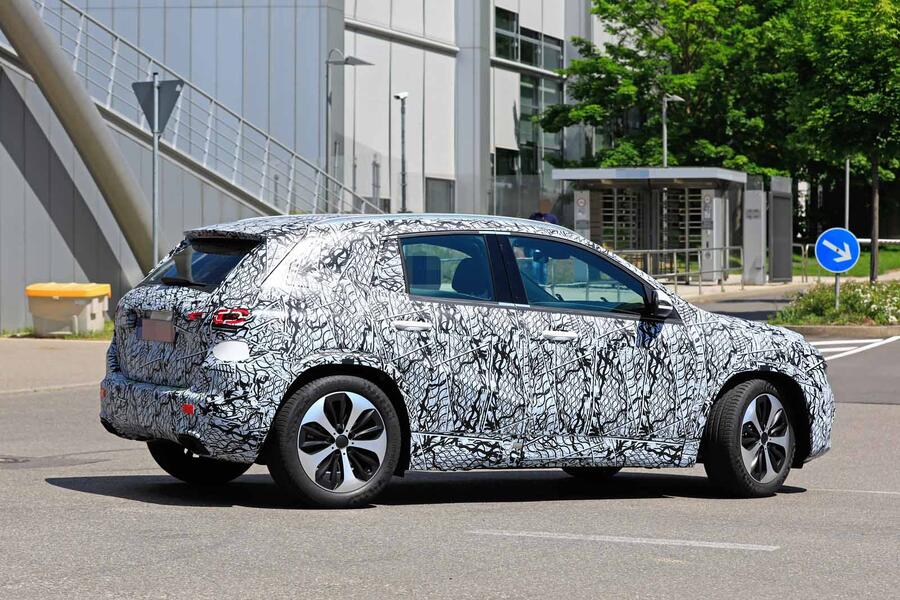 It also now sits below the GLB, the largest car on that platform and a new, fully fledged rival to the BMW X1 and Audi Q3. That leaves the GLA to compete with smaller compact crossovers such as the Audi Q2 and Ford Focus Active and is why it likely has a lower, more car-like profile.
Minimal technical details of the GLA have been released yet, but we know it will be closely linked to the A-Class in terms of interior design and technology, engines and gearboxes. That means it will adopt Mercedes' latest touchpad and voice-controlled MBUX infotainment system, alongside more advanced safety features and increased material quality.
The engine range will kick off with a 1.3-litre turbocharged petrol unit developed in conjunction with the Renault-Nissan Alliance. This will likely be available in two states of tune, while a 2.0-litre engine will top out the range for the time being. A 1.5-litre diesel will also be offered. 
Later on in the GLA's lifespan, we will see a return of the AMG-tuned GLA 45, putting out anything up to 416bhp through a performance-focused four-wheel drive system. Before that arrives, there will be a 302bhp 35 variant, as is now available on the A-Class. 
The GLA will be produced alongside the A-Class at Mercedes' factory in Rastatt, Germany. The A-Class will also serve as the basis of the EQA, an electric hatchback that's scheduled to arrive next year. 
Read more
First ride: 2020 Mercedes-Benz GLA prototype​
New Mercedes-AMG GLA 35 and GLA 45 prototypes spotted
Mercedes EQA: first prototypes seen showing GLA bodywork​
Source: Car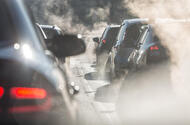 UK Energy Research Centre calls for 'immediate action' to slow growth in high-riding vehicles
A government-funded energy research body has called for "immediate action" to halt rising sales of SUVs and other large vehicles because of their negative impact on vehicle carbon emissions.
According to the UK Energy Research Centre (UKERC), which is comprised of researchers base in several UK institutions and funded by UK Research and Innovation, the rapid growth in SUV sales in the past decade has led to a rise in total CO2 emissions from the global car fleet, despite the growth in battery-electric vehicles.
SUVs accounted for 21.2% of total vehicles sold in the UK last year, up from 6.6% in 2009 and 13.5% in 2015. In total, 1.8 million SUVs have been sold in the past four years – which the UKERC suggested was likely down to car financing schemes and the freeze in fuel duty.
The UKERC says that SUVs produce around a quarter more CO2 than a medium-size car due to their extra size and weight. It calculated that, assuming vehicles stay on the road for a decade, the 1.8 million SUVs sold in the past four years will produce around 8.2 million tonnes of CO2.
While sales of full electric vehicles are rising, they are outsold 37 to 1 by SUVs. The UKERC also noted that the bulk of plug-in hybrid models sold in recent years have been SUVs, which it says means that "even the relatively small number of electric vehicles that have been sold in the UK are consuming more energy than they need to".
Professor Jillian Anable, the UKERC's co-director, said that "the rapid uptake of unnecessarily large and energy consuming vehicles just in the past few years makes a mockery of UK policy efforts towards the 'Road to Zero'".
She added: "The decarbonisation of the passenger car market can no longer rely on a distant target to stop the sales of conventional engines. We must start to phase out the most polluting vehicles immediately.
"It is time to enact a strong set of regulations to transform the entire car market towards ultra-low carbon rather than focusing solely on the uptake of electric vehicles."
The UKERC's finding are contained in its annual Review of Energy Policy report, in which it makes 10 recommendations on how the UK can achieve net zero greenhouse gas emissions by 2050.
In order to reach that target, the UKERC says that sales of combustion-engined vehicles – including hybrids – should be brought forward until 2030.
READ MORE
Government advisors call for 2030 petrol and diesel ban
UK government plans green number plates for EVs
Focus on EVs could harm environment, say industry leaders
Source: Car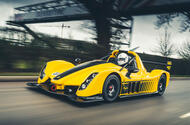 Latest road-legal Radical isn't as usable or as well-mannered as some lightweights, but still ought to be spectacular in its track-day element
On a chilly country road without a number, a rider of a pinto-patterned horse waves by the driver of a Day-Glo-coloured track car with a politeness undue to someone with vastly less business to be where he is than she. It's five degrees above freezing, it's December, and we're a few miles to the south of Silverstone: neither the time nor the place you'd pick to introduce yourself to a brand-new road-legal track car. But when have minor hurdles like that ever stopped us?The Rapture is the latest road-legal track-day special from Peterborough-based racing car builder Radical. A successor for the old SR3 SL, it is ostensibly an SR3 spaceframe prototype that's been adapted to pass road safety homologation rules not just in Europe but elsewhere in the world also. While it may be road-legal, however, it's still primarily track-intended; the sort of car designed to be drivable to and from a circuit but not used on many other occasions – and whose existence in Radical's showroom range allows the firm to sell cars to customers without motorsport licences in countries where you're simply not allowed to buy a track car without one.Around the Rapture's FIA safety cell and all of the lightweight tubing of its chassis, then, sits plastic composite bodywork. At the front and rear are double wishbone axles with fully adjustable suspension. Further still towards the car's extremities are expansive, angry-looking aerodynamic surfaces, with the car's front splitter in particular having been reprofiled for greater downforce under heavy dive.Doing the driving, meanwhile, is a longways-mounted 2.3-litre Ford Ecoboost four-pot turbo engine retuned by Radical to produce 360bhp and 360lb ft of torque, which feeds the rear wheels via a six-speed sequential paddle-shift gearbox and a Quaife limited-slip diff. This is Radical's £90k 'junior' road-legal option, then – but still one with nearly 500bhp per tonne.
Source: Car