Reigning WEC title holder Mark Webber will parade the Le Mans winning prototype through the streets of the capital tomorrow
The Porsche 919 Hybrid Le Mans racing car will be driven through the streets of London at about 0600hrs on Tuesday 27 September with FIA World Endurance Championship title holder Mark Webber behind the wheel.
The demonstration run will take place on a route of about four miles, running from Park Lane, taking in Piccadilly, Charing Cross, the Embankment, Parliament Square and finishing on the east side of Westminster Bridge.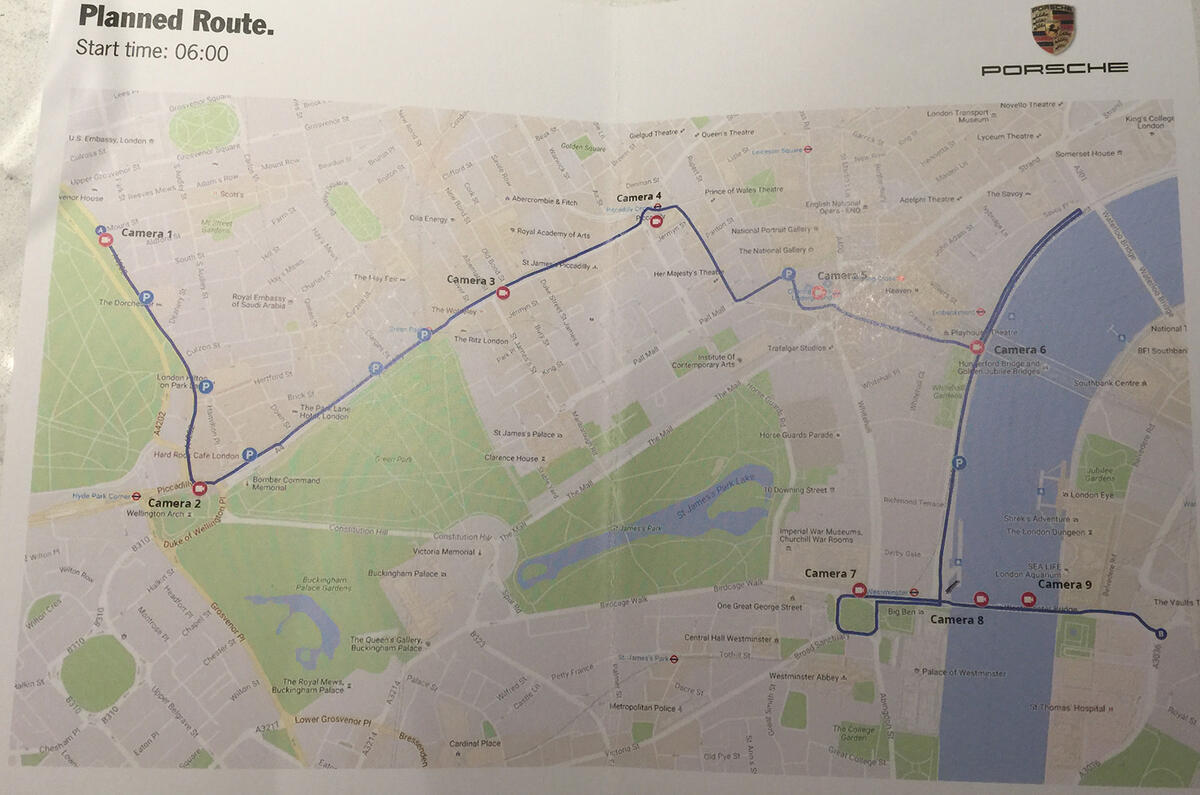 Depending on the early-morning traffic, it is hoped that a return leg and then a further run from Park Lane to Westminster can be completed.
The 900bhp, all-wheel-drive prototype has a top speed of about 210mph, but will have to adhere to road speed limits at all times. The roads will not be completely closed, but the Porsche will benefit from a rolling road block established by a team of eight Police outriders. London's Congestion Charge isn't an issue because it doesn't come into force until 0700hrs, besides which the 919 Hybrid isn't road registered.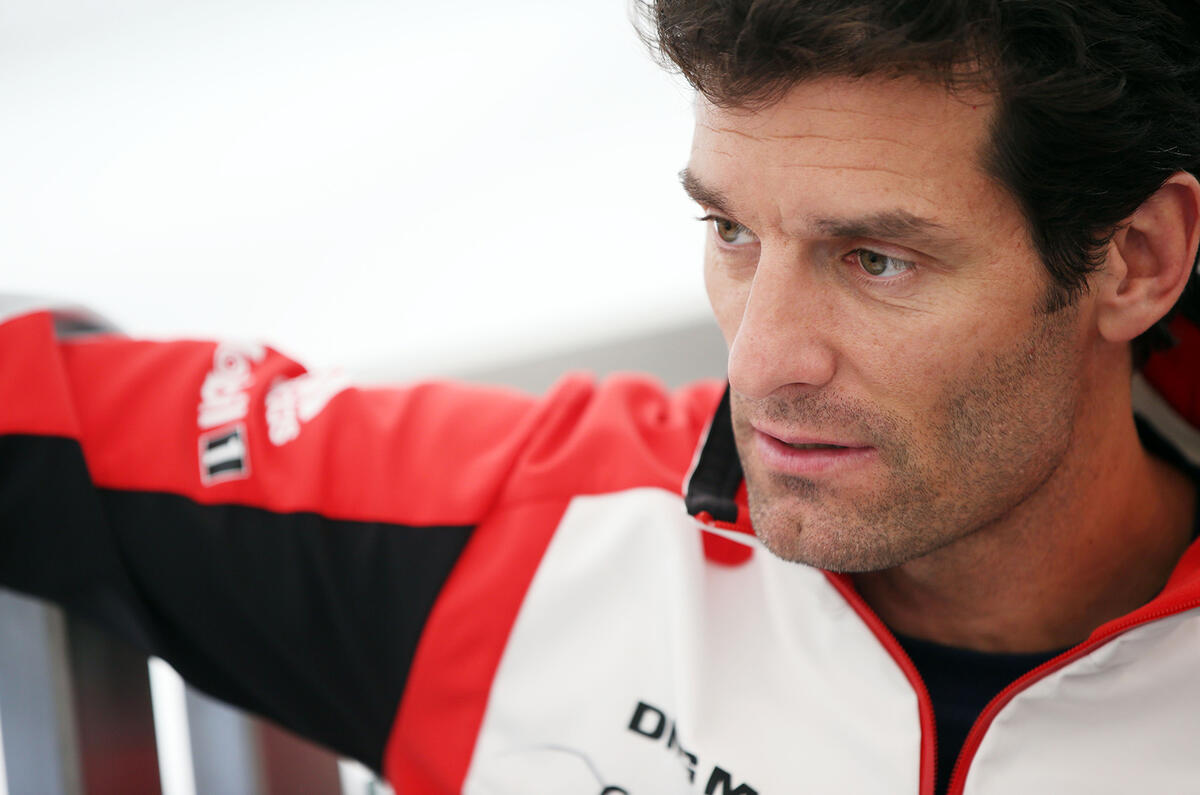 Webber said: "This will be the first time ever that the Porsche 919 Hybrid has been driven on a public road. I'm stoked to be behind the wheel – it's going to be pretty cool." 
The new Porsche Panamera 4 E-Hybrid will also take part in the demonstration ahead of its official public debut at this week's Paris motor show. 
Source: Car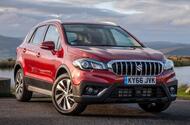 Revised Suzuki S-Cross will go on sale next month with styling updates and new engines
The facelifted Suzuki S-Cross crossover has been revealed ahead of it Paris motor show debut.
As well as styling revisions, the S-Cross has a revised engine line-up, improved specification and extra features. The entry price is now £14,999, up from £14,000 for the current 1.6-litre petrol model. It will go on sale in the UK on 17 October.
The 1.6-litre petrol engine is absent from the new S-Cross and has been replaced by turbocharged 1.0-litre three-cylinder and 1.4-litre four-cylinder Boosterjet units, which promise improved CO2 emissions and fuel consumption. The 1.4-litre Boosterjet was introduced in the Vitara earlier this year, and the 1.0 version is also available in the Baleno.
The 109bhp 1.0-litre engine has 9% more torque than the outgoing 1.6, up to 125lb ft. It also reduces emissions by 11% to 113g/km when used with a manual gearbox and improves fuel consumption by 10%.
The 1.4-litre unit generates 138bhp and 162lb ft, which is 41% more torque than the outgoing 1.6-litre engine. A 1.6-litre diesel unit is also available.
The S-Cross's design has been updated by way of a new front end that Suzuki describes as being more distinctive and upright, while new headlights sharpen the look and are said to operate more efficiently. New LED tail-lights keep the back end up to date and the new car rides higher than the current model, with 180mm of ground clearance compared to 165mm.
Inside, the soft-touch dashboard has been redesigned and the SZ4 and SZ-T models have a new design of seat fabric.
Three grades of S-Cross will be available: SZ4, SZ-T and SZ5. All have seven airbags and ESP as standard, as well as a DAB, air conditioning and cruise control with a speed limiter.
The SZ-T model, which is aimed primarily at fleet users, adds features such as 17in alloys, a rear parking camera with front and rear parking sensors, dual-zone air conditioning and front foglights.
The range-topping SZ5 features radar brake support, heated leather seats and a panoramic sunroof.
Suzuki's Allgrip four-wheel drive system is available on the top two grades and with all-three engine choices.
Phill Tromans
Keep up with all the latest Paris motor show news, with all the latest reveals and details here
Source: Car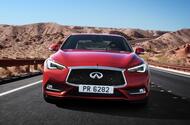 Japanese rival to the BMW 4 Series coupé will be priced from £33,990 to £38,690 when it goes on sale in October
The Infiniti Q60 coupé will be priced from £33,990 when it goes on sale in the UK this October.
That price is for the Premium trim level, but Premium Tech, Sport and Sport Tech trims will sit above this, priced from £37,690 to £38,690.
The new model will first be available exclusively with a turbocharged 2.0-litre petrol engine, but a high-performance twin-turbocharged V6 will join the line-up later. Full specifications are listed below.
The Q60's starting price is £3730 pricier than that of the BMW 4 Series and £3290 more than the Audi A5, but a lengthy selection of standard equipment brings like-for-like models closer into line.
As a replacement for the G37, the Q60 is both longer and wider than the old model, measuring 4683mm in length and 1850mm wide, and it sits 1385mm high with a 2850mm wheelbase.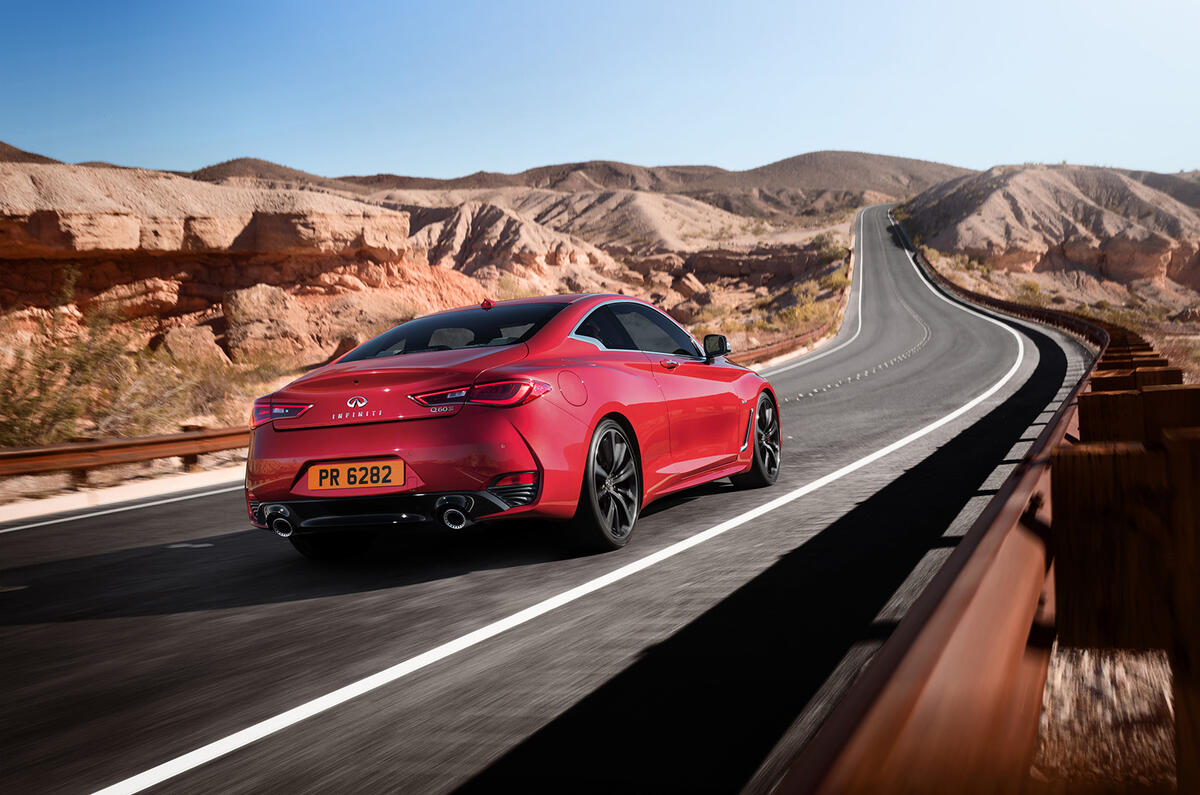 Engines and gearbox
At launch the Q60 comes with a turbocharged 1991cc four-cylinder petrol engine that puts out 205bhp at 5500rpm and 258lb ft at 1500rpm. This engine returns a claimed 24mpg (US highway) and emits 154g/km of CO2.
Later on, the Q60 will gain a twin-turbocharged 2997cc petrol V6, codenamed VR30, from Infiniti's VR new-generation powertrain family, available in two states of tune.
The lower-powered unit produces 296bhp at 6400rpm and 295lb ft from 1600-5200rpm. The more powerful derivative serves up 396bhp at 6400rpm and 350lb ft from 1600-5200rpm.
The 296bhp engine returns a claimed 23mpg (US highway) and emits 154g/km of CO2, while the 396bhp variant is capable of 22mpg (US highway) and emits 206g/km of CO2, according to the manufacturer's calculations.
All engine variants are mated to a seven-speed automatic transmission. The transmission has adaptive shift control, a system that uses a lateral acceleration sensor to detect changes in the road topography and enhances gear selection patterns according to the conditions.
The Q60 is rear-wheel drive as standard, although a rear-biased all-wheel drive system is also available.
Chassis
The model also gets the second generation of Infiniti's controversial Direct Adaptive Steering. The car maker says its electric steer-by-wire system has undergone significant retuning to enhance feel and feedback.
A Drive Mode Selector gives the driver the option to tailor the precise levels of steering response and feel to their personal preference. There are six choices of steering response: Standard, Snow, Eco, Customise, Sport and Sport+, with the latter only available on certain variants.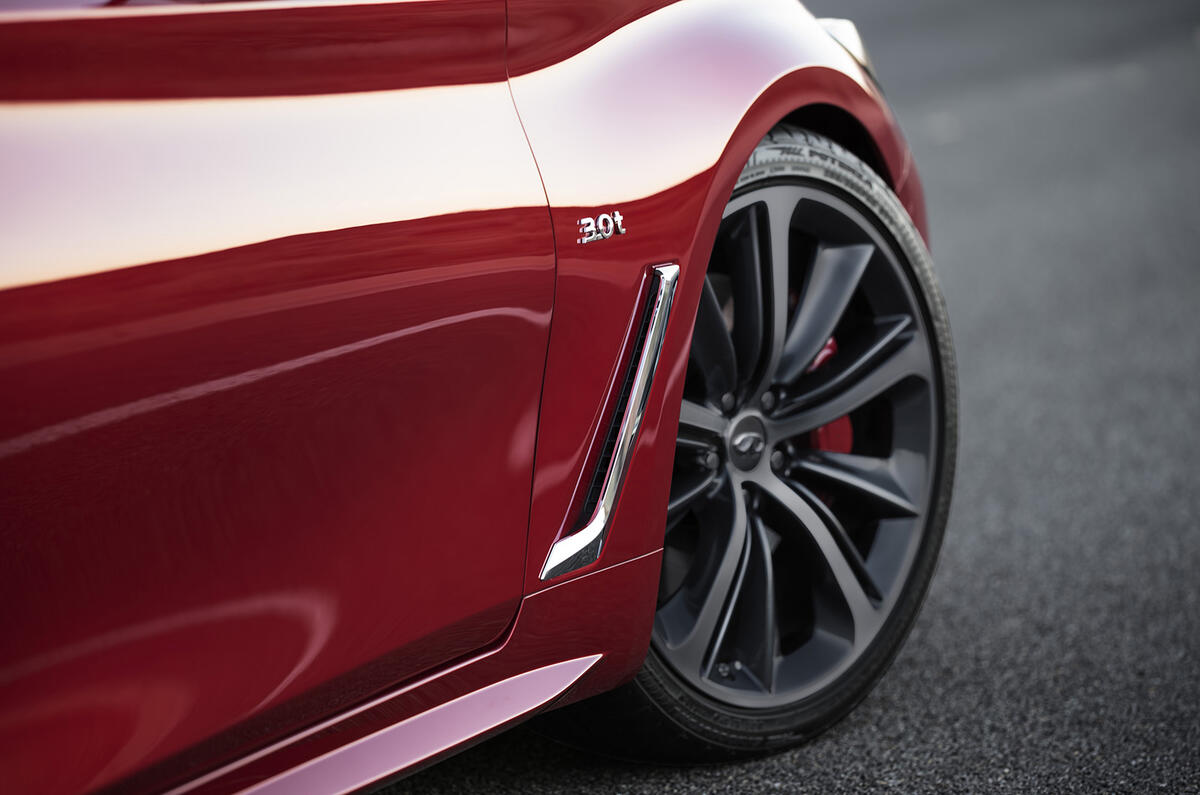 The Customise steering mode offers drivers a choice of three core modes – Standard, Sport and Sport+ – and then a preferred level of response: Default, Dynamic or Dynamic+.
For the highest level of steering assistance, the driver would choose Sport+ mode with Dynamic+ response.
Sport mode enhances the response of Direct Adaptive Steering, increasing the steering effort required while reducing the required steering movement from lock to lock.
In Sport+, steering effort remains the same as Sport mode but the response of the steering is further increased with an even quicker steering ratio for precise performance.
Infiniti Q60 models equipped with the 3.0-litre V6 engine feature Rack Electronic Power Steering as standard. It's an new system that can be tuned through the Drive Mode Selector and is claimed to provide a linear driving experience without the imprecision of traditional assisted steering systems.
Cars with the 2.0-litre four-pot engine have a speed-sensitive electrohydraulic rack and pinion power steering system as standard.
Two suspension set-ups are available. The standard version has link layouts and bushings specific to the Q60 and shock absorbers relocated for optimised sports coupé ride and handling. A new Dynamic Digital Suspension system is standard on Q60 Sport models and benefits from software and hardware upgrades, including a dedicated set of dampers. The Drive Mode Selector enables the driver to choose firmer set-ups for dynamic driving.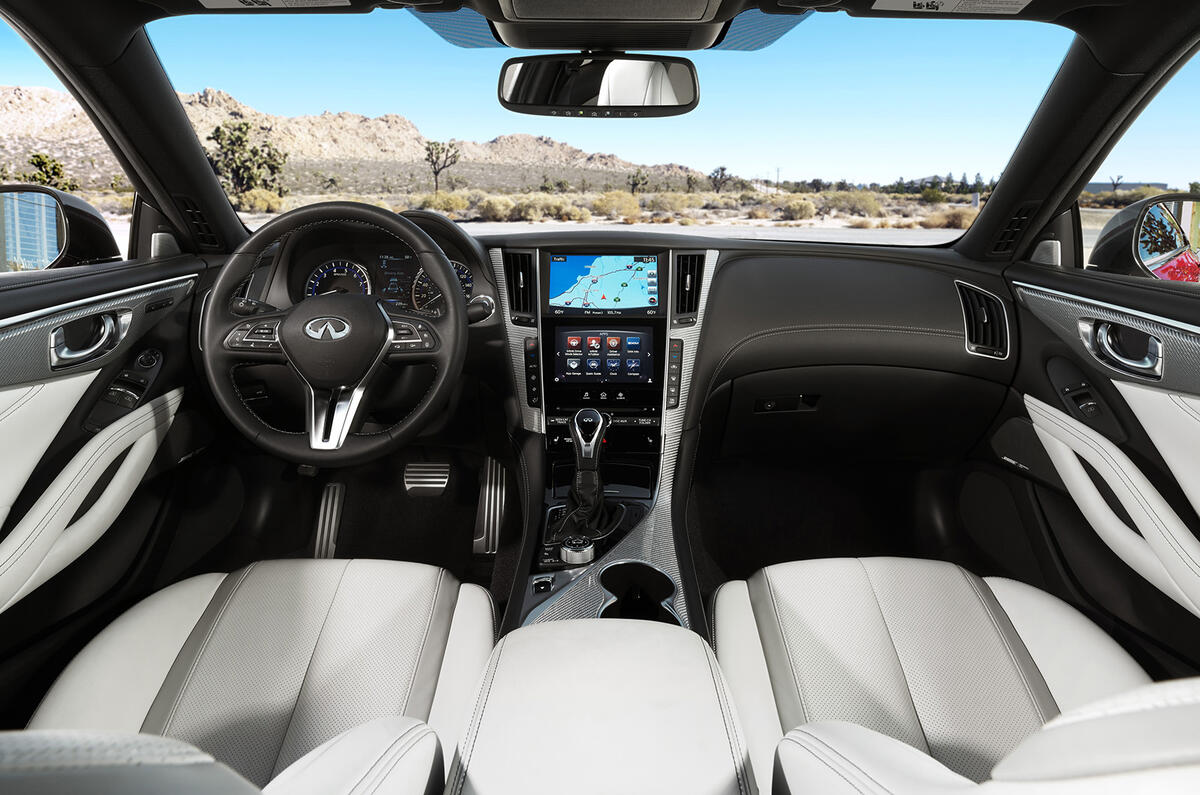 Equipment
As standard the Q60 is offered with a new design of 19in alloy wheel, and for the first time on an Infiniti sports coupé 20in rims will be offered in some markets. Sport-specification models come with wider wheels and tyres on the rear axle.
The Q60 has a drag coefficient of 0.28, made possible thanks to its sleek new design and intended to keep the car stable at high speeds in crosswinds. Ducts in the front bumper channel air out of the engine bay, and the bonnet is also shaped to reduce drag.
Q60 models with the new V6 engine feature an active grille that remains shut during normal driving conditions and opens when greater performance is required. Narrow door-mounted side mirrors are intended to improve the flow of air along the flanks of the vehicle.
Source: Car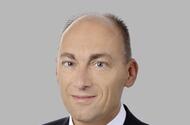 Dr. Stefan Knirsch
Days after investigators found no evidence of wrongdoing by Audi boss Rupert Stadler, the company's head of powertrain development stands down
Audi's head of powertrain development, Stefan Knirsch, has quit amid accusations he was involved in the Volkswagen Group's emissions scandal.
The board of management member, who had held his latest role for just nine months, is accused of knowing about the diesel engine emissions manipulation practices that were brought to light last year. Audi has today confirmed he has now stood down after being suspended by the brand.
The move comes just days after pressure was removed from Audi CEO Rupert Stadler (pictured below) following an investigation by US law firm Jones Day that found no evidence of his involvement.
Earlier claims had suggested Stadler, who was made chairman of Audi in 2010, was involved in the scandal because he had knowledge of the software used to manipulate emissions tests for the 3.0 TDI engine. Stadler maintained he had no prior knowledge of the affair, and it seems investigators have agreed with him so far.
Audi's involvement
The latest updates follow the leaking of documents in the German media that claim Audi was heavily involved in the manipulation of diesel engine emissions through the use of cheat software at the Volkswagen Group.
Citing email correspondence recently uncovered by internal investigators at Jones Day, German newspaper Süddeutsche Zeitung revealed that Audi engineers were actively involved in the decision-making process that led to emissions of the company's own 3.0-litre V6 diesel being manipulated during tests in order to pass strict US regulations.
In an email from 2007 that was circulated to what is described as "a wide range of senior managers' at the German car maker, an Audi engineer outlined the difficulties in complying with the strict US regulations for nitrogen oxide (NOx) emissions.
In the email, which was leaked to Süddeutsche Zeitung and two other media outlets, the Audi engineer is claimed to have written: "Without cheating, we cannot meet the US limits."
Audi has denied its engineers were involved in the manipulation of diesel emissions, saying only that it had neglected to disclose a specific detail of the engine's electronic control unit (ECU) with authorities in the US.
Audi officials contacted by Autocar refused to comment on the latest revelations, although sources at the German car maker suggest up to four engineers previously involved in the development of the company's 3.0 TDI engine have been suspended while internal investigations by Jones Day continue.
Source: Car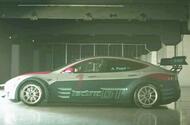 Stripped-down electric saloon makes its public debut in Ibiza this week; championship races will be held at Brands Hatch, Circuit de Catalunya and the Nürburgring
A racing-spec Tesla Model S that will take part in the new Electric GT championship series has been revealed ahead of its official debut.
The EDT Car V1.3 is a renamed, revised Tesla Model S P85+, which has been race-prepared by EGT Engineering and will make its first public appearance in Ibiza tomorrow (27 September).
According to Electrek, the Tesla P85+ was chosen for its rear-wheel drive layout, rather than the all-wheel drive found on other Tesla models. The race-ready cars have been stripped down inside but retain the original powertrain from the road cars. The suspension has been beefed up and steering modified, and brake cooling has been improved to cope with the extra strains of racing.
Videos from Electric GT show considerable body modification, as well as the installation of a roll cage.
The official launch of the Electric GT Championship is tomorrow night in Ibiza Marina, with public demonstration runs and a tour around the waterfront in the town of Ibiza. The racing series starts next year.
The championship will feature 20 drivers from 10 teams competing in seven championship rounds at tracks across Europe: the Nürburging in Germany; the Circuit de Catalunya in Spain; Mugello in Italy; Brands Hatch in the UK; Zandvoort in the Netherlands; Estoril in Portugal and Paul Ricard in France. Non-championship rounds are also planned in the Americas.
Race weekends will consist of a 20-minute practice session, 30 minutes of qualifying and two 60km races, one in the day and one at dusk. Organisers say each weekend will be a "festival of technology and innovation for sustainability", and each race will be streamable on YouTube, Twitch and Periscope.
Phill Tromans
Read more:
Video: Tesla Model S P85D vs Caterham 620R drag race
Why Jaguar Racing is going electric for Formula E
Electric land speed record set by Venturi
Source: Car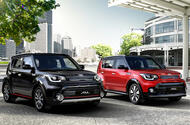 The Kia Soul 1.6 T-GDi has been revealed; with its turbocharged engine producing 201bhp, it's the hottest model in the Soul range. It will make its debut at the Paris motor show
The Kia Soul 1.6 T-GDi has been revealed as the model to spearhead the facelifted Soul range. 
With the same 1.6-litre turbocharged petrol engine as the Cee'd GT, the Soul T-GDi has a power output of 201bhp, with 195lb ft of torque delivered to the front wheels. It can go from 0-62mph from a standstill in 7.5sec, with a top speed of 122mph.
The most powerful Soul in the range doesn't get the GT badge that Kia is poised to apply to more models across its line-up, but it does get upgraded bodywork and interior tweaks over the standard car.
This includes more sportily-styled bumpers and twin exhaust pipes, as well as model-exclusive 18in alloys. Despite the non-GT badging, the car also gets red highlights on its front bumper and sides.
Inside, the Soul T-GDi gets an exclusive colour scheme, with black leather and cloth with orange highlights. Kia has also fitted a flat-bottomed steering wheel.
The T-GDi also gets larger brakes, which improve the car's stopping distance over the regular Soul. Also making its debut on the hottest Soul is a drive mode selector coupled to its seven-speed dual-clutch transmission, which allows drivers to choose between Normal, Eco and Sport driving modes. The feature also tweaks the weight of the steering.
As is usual for the more powerful cars among manufacturers' lineups, the T-GDi will be the most expensive Soul to run, with CO2 emissions of 156g/km and fuel economy slightly less than the Ceed GT's 38.2mpg, due to the Soul's less aerodynamic shape. An official fuel economy figure is yet to be confirmed, though.
Read about this year's Paris motor show here
Kia has launched this new car as part of the facelifted Soul range, which will go on sale in the UK from late this year. The facelifted regular model gets the usual raft of subtle interior and exterior tweaks, as well as new headlights and LED daytime running lights and a revised grille.
On the inside, new gloss black and metallic trim has been added, as has a choice of 5.0in, 7.0in or 8.0in infotainment touchscreens. Android Auto and Apple CarPlay compatibility are likely to be offered on mid-range Mixx trim and above.
A reversing camera is also available, and there's a rear USB port for back-seat passengers to charge their devices with. New safety tech includes a blind spot monitor and a system that alerts the driver of approaching traffic across the rear of the car when reversing, although these are likely to be on higher-spec cars only.
The facelifted Soul is likely to be priced from above £13,000, a small price hike from the current model. The warmed-up Soul T-GDi is likely to be priced from around £21,500.
Keep up with all the latest Paris motor show news, with all the latest reveals and details here
Source: Car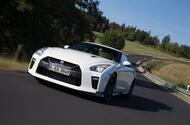 Special edition GT-R gets bespoke Bilstein suspension and some interior tweaks; arrives in November
Nissan has revealed the GT-R Track Edition, upping performance yet further on the 2017 model of its flagship performance car.
The Track Edition sits below the top-of-the-range GT-R Nismo, but above other GT-R models. Changes include new, specially developed Bilstein Damptronic suspension and a revised interior.
The suspension is race-tuned to optimise straight-line performance, as well as cornering, and a new lightweight anti-roll bar has been added to reduce mass and increase the GT-R's stiffness.
Sporting a wider front bumper and forged 20in aluminium wheels, finished in Nismo Racing Black, the Track Edition cars vary in specification slightly by country. In the UK, it gets the same black and red Recaro seats as the GT-R Black Edition and a carbon spoiler as standard. A carbon bootlid can be ordered as an option, as can carbon-backed seats. Each car gets its own Track Edition carbon badge attached to the dashboard.
Equipment-wise, the GT-R Track Edition features the same technology found in the latest 'standard' GT-R, which arrived in the UK in August. This includes an 11-speaker Bose sound system and an 11in touchscreen to control the NissanConnect infotainment unit.
The Track Edition's power output is also unchanged. That means the 3.8-litre twin-turbocharged V6 engine pushes out 562bhp and 470lb ft to all four wheels. Official acceleration figures haven't been published, but our drive of the GT-R Prestige suggested 60mph in around 3.3sec and 100mph in 7.6sec. It certainly won't be slow.
Prices for the Nissan GT-R Track Edition start at £91,995 and deliveries will begin in early November.
Read our review of the 2017 Nissan GT-R Prestige here
Phill Tromans
Source: Car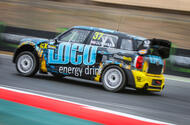 Britain's Guy Wilks talks us through the start procedure of his Mini Countryman RX
Drag racing aside, World Rallycross Championship cars are pretty much the quickest things on four wheels.
Based on humble hatchbacks but extensively reengineered into almost unrecognisable machines, they make use of tremendous traction and heavy boost to launch off the line quicker than even F1 cars.
This start performance is not just staggering, it's also highly important because the races can be as short as four laps long, meaning a fluffed first few hundred metres will pretty much end all hopes of a good result.
Guy Wilks, Britain's sole remaining entry in this year's WRX championship, has plenty of all-wheel-drive competition experience to his name. Ahead of his final qualifying race at last weekend's Circuit de Catalunya round, we ask him how he nails a start in his JRM World Rallycross Team Mini Countryman.
"It's pure aggression. It's a reaction thing," he says enthusiastically.
"We'll do a tyre clean before we roll up to the start. It's just to get dirt and debris off of the tyres and warm them a little, but we don't want to warm them too much because these tyres are actually cross-plies, not radial, so if you heat them too much they start to move more and more."
Wilks says while the tyres do have a manageable operating window, multiple starts can quickly damage them. "One clean usually does the job," he confirms.
"We roll up to the start line, and the start martial brings us 10 to 15 centimetres from a trigger point. The trigger is a little rod that sticks up in front of the bumper to recognise a jump-start," he continues. "If we're too early, we'll knock the trigger down and that signals we've jumped the start."
Once in position, the start procedure begins. Wilks' routine is slightly different to most, because his car's gearbox is still under development, so isn't yet able to make good use of first gear.
"I'll engage second straight away – I have a short first ratio in the Mini so start it in second because in first it spins the wheels for too long," he explains. "To grab second it's a double click of the gear lever."
Observations of earlier starts show that this initial gear selection jolts the car as it sits on the line, such is the brutality of a racing sequential gearbox. There's also a loud thud as the cogs are forced into place.
Wilks carries on: "At this point the clutch is obviously in, and anti-lag [ALS] is on. ALS keeps the turbo spinning so I get no lag off the start line," he says.
It's now that Wilks can press the launch control button on his steering wheel. "The launch control is like a rev-limit so I can go full throttle," he says. "We'll have set the rpm limit for the launch depending on whether the start is up hill, down hill, how grippy or slippy it is."
In Barcelona, Wilks' launch control limiter is set to 5200rpm. "That is to get just enough wheelspin not to bog [down the engine], but not too much that we drag it for a long period of time, because obviously we'd go slower – we want traction."
Having selected the right gear and primed the car's launch system, Wilks pulls the handbrake on so he can release the footbrake. "I've got to make sure I don't pull it too tight because we don't want to release the rear diff," he adds. "Only pull it just enough to hold the car so it doesn't roll."
Wilks' focus now turns to the red lights ahead. "When they come on they're on for four seconds," he explains.
Now Wilks floors the throttle to send the car's turbocharged four-cylinder engine bouncing into its launch controlled 5200rpm limiter. Exhausts start blasting unburnt fuel out like gunfire, and the drivers, eyes locked ahead, are now breathing heavily.
"We're watching for the start lights – the green ones – as they can come on from anything between two to six seconds after the red lights go out," explains Wilks. "So that window of time is completely random. The pressure is immense."
As soon as the green lights flash on, Wilks releases the launch button, sidesteps the clutch and pulls the handbrake off all at the same time. "I do all these things simultaneously, and the foot's already flat to the floor."
The car charges forwards. "Bam!"
Now the launch button's released, the engine is free to rev to its maximum. "But with the loading from the traction the engine revs get dragged down to the point of not stalling," explains Wilks. "The revs are just above stall, so you get a little bit of wheelspin, and then traction!"
Wilks now bangs through the gears as quickly as possible, with the car's nose angled towards the sky and its exhaust violently spitting flames.
"If you get a really good start and the surface is flat, Petter [Solberg] proved yesterday that you can hit 62mph in 1.9, even 1.89 seconds. It's real pinning in the seat stuff," says Wilks.
"Do all that and put five abreast into the first corner, and you can imagine the pressure…"
Source: Car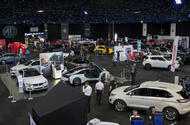 The London motor show will return in 2017 on 5-7 May 2017, for the second show since its resurrection last year
The 2017 London motor show will take place on 5-7 May next year, with a press and exhibitor day prior to the show's public opening. It will return to Battersea Park, where last year's show took place.
Last year's show was the first time the event has been held after a hiatus since 2008, with a handful of cars making their debut at the show.
Read our show report of last year's London motor show here
According to event organisers, a limited number of tickets will go on sale on 15th October, although when the rest of the tickets go on sale is as yet to be confirmed. 
One car has already been confirmed to make its debut at the London motor show; MG's upcoming small SUV, which will rival the Nissan Juke. Although the car's name hasn't yet been confirmed, MG's head of sales and marketing, Matthew Chenyne, confirmed the internally-named ZS's debut at next year's show.
It's the second MG model to make its official world debut at the show, after the brand revealed the GS SUV at the last show, which took place earlier this year.
Is the London motor show here to stay? Read what we thought of the show here
Also at last year's show, resurrected supercar maker TVR teased its upcoming model, and although no official announcement has been made, it's very likely that the brand will have some presence at the show.
Although MG is the first carmaker to announce a presence at the show in 2017, last year's debuts are likely to have given the reborn show some traction, so a similar, if not greater, number of models making their debut, and large manufacturers with presence at the show, is likely. 
Source: Car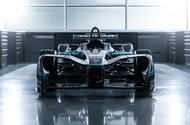 Having roared at Le Mans and whimpered in F1, Jaguar Racing is back in motorsport to take on the electrified challenge of Formula E
We all know that most electric cars don't go very far on a charge, need too much socket time to get going again and usually cost too much to buy.
So what better way to develop the somewhat impractical innards of electric cars than to subject them to the hothouse of highly competitive motorsport? There's nothing like harnessing the urge to get ahead to spur development, especially when money and milliseconds are involved.
That's part of the lure for Jaguar Racing, which is about to compete on track with electricity rather than internal combustion. It will field two cars in the 2016-2017 Formula E championship that starts next month, the third season of an innovative race series staged on pop-up circuits in some of the world's most glamorous cities. Jaguar's drivers will be Adam Carroll and Mitch Evans.
Team director James Barclay explains Jaguar's reasons for competing: "We looked at a return to motorsport, but we had to have a compelling reason. One area that stood out was Formula E. We have an electric future. We're developing that area on the production side, so having a racing team developing that technology made a compelling story. It's relevant in terms of technology transfer; it asks a lot from the battery and powertrain in terms of managing thermal efficiency and getting the most from the battery. It's a real-world test bed and a competitive, aggressive environment."
Barclay is unable to elaborate on Jaguar's "electric future" but adds that "the timing couldn't be better for us". As Autocar revealed last month, the company is planning an all-electric SUV, likely to be called the E-Pace, that may be revealed later this year prior to going on sale in 2018. But entering Formula E is about more than promoting roadgoing battery-powered Jaguars.
"Motorsport is central to the Jaguar brand," says Barclay, noting that it's 12 years since the company competed in Formula 1. "This is a message that this is part of our DNA. We have the most successful British sportscar programme, although we don't shout about it. People new to the brand don't see Jaguar in motorsport.
"One really cool thing is the way Formula E is going about it," he continues. "It has all the traditional motorsport features, but the racing is in city centres. Silverstone and the traditional tracks are wonderful, but you've got to get there. Many people in the city don't get the chance to go to traditional tracks."
Persuading major cities to stage motor racing on their streets is no small challenge, but Barclay says they are keen to have them as they move towards electrification. "That's helped the championship to develop quite rapidly," he adds.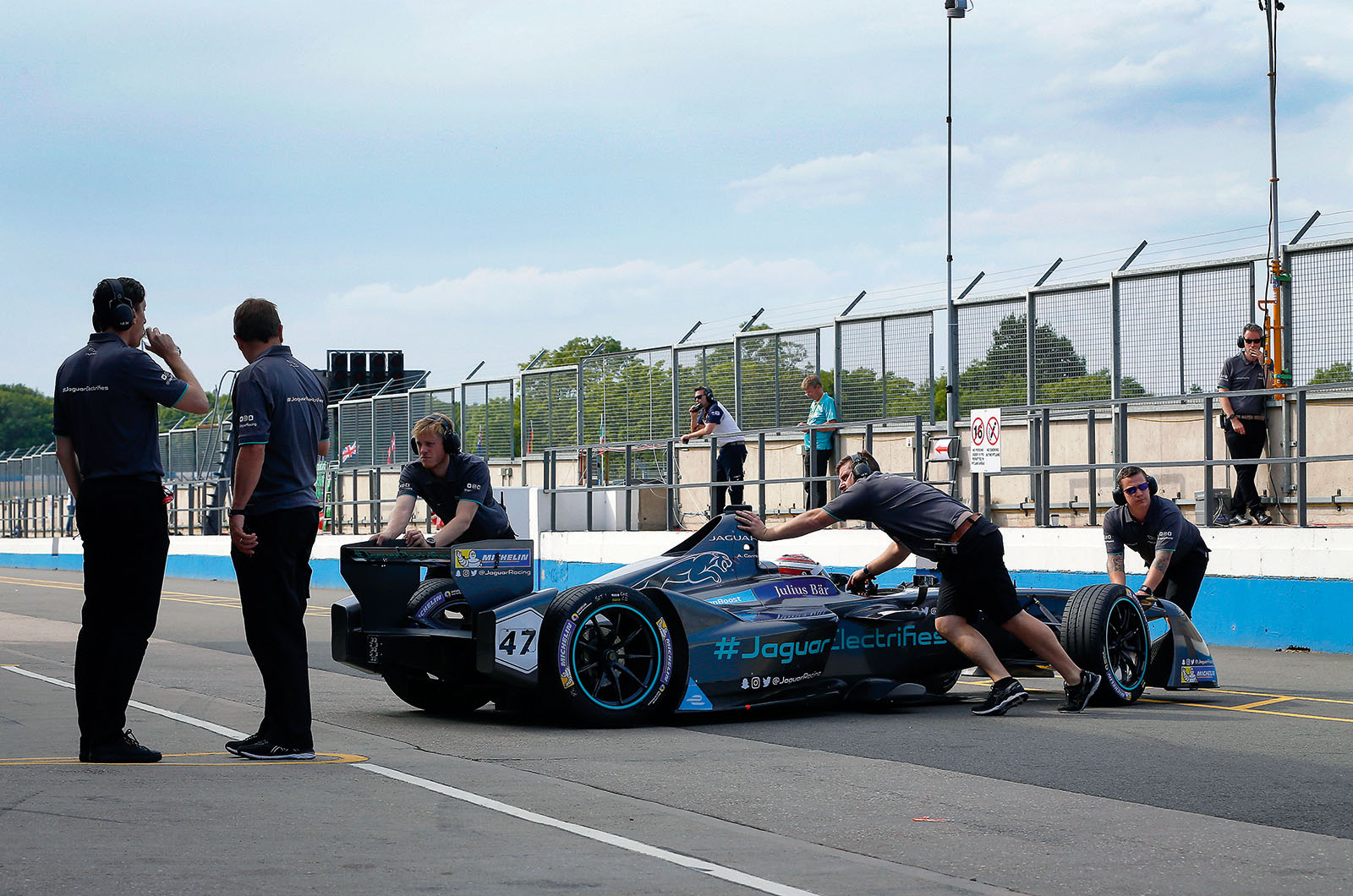 Jaguar is developing its cars in league with Williams Advanced  Engineering, the technology arm of the group that already has extensive electrification expertise developed by the Williams F1 team. More than that, all of the cars on the Formula E grid use a Williamsengineered battery pack, which will be used until season five.
Another attraction for Jaguar is that the technology rules for the coming season are freer than before. "The relevance is not just hardware but also optimising regeneration and getting the most out of the battery in an intense environment with huge performance requirements," explains Barclay. "These are very interesting areas of development."
Besides this development, Jaguar has some catching up to do. Its rivals have already completed two seasons, so the shakedown tests we're seeing at Donington Park are even more vital, despite the track's lack of resemblance to any street circuit. In the pit garage, the two elegantly liveried Jaguars look much like conventional, 21st century singleseat racers, if a little unsophisticated in the aero department. The cars are surrounded by the paraphernalia of a modern, professional race team: dryice blowers lightly roar into the car's air intakes and assorted uniformed personnel dart about while multiple umbilical cords supply energy to the car and download data to rows of laptops at the back of the pit.
Although Formula E has been around for a couple of years, it's still a surprise to see a single-seat racer that makes so little noise. When it departs, you hear little more than an urgent whine. From a distance, your ear could confuse it with a mobility scooter – but not when you see the car on the track. The whine turns more urgent, the cars look quick and on today's drizzle-sheened track you can see that keeping the wheels in line demands concentration.
So does the driver's management of the race. "The driver has a huge amount to do," says Barclay. Battery conservation plays a large part, with the driver needing to trade coasting, regenerative braking and accelerating with staying in the race and getting to the end, and all with a car swap in between. "You can end up needing 3% to finish but only have 4% left, so you have to back off and defend," says Barclay. That all adds excitement, although it highlights what undeniably remains one of the flaws of electric cars and, more positively, the reason to fast-track their development.
 "We have real expertise in electrification already," says Barclay. "We will have engineers embedded in the team who are part of the R&D department. The race team has direct links, so each can benefit from their key learnings. It doesn't always happen, but we feel it can and there will be a free flow of information.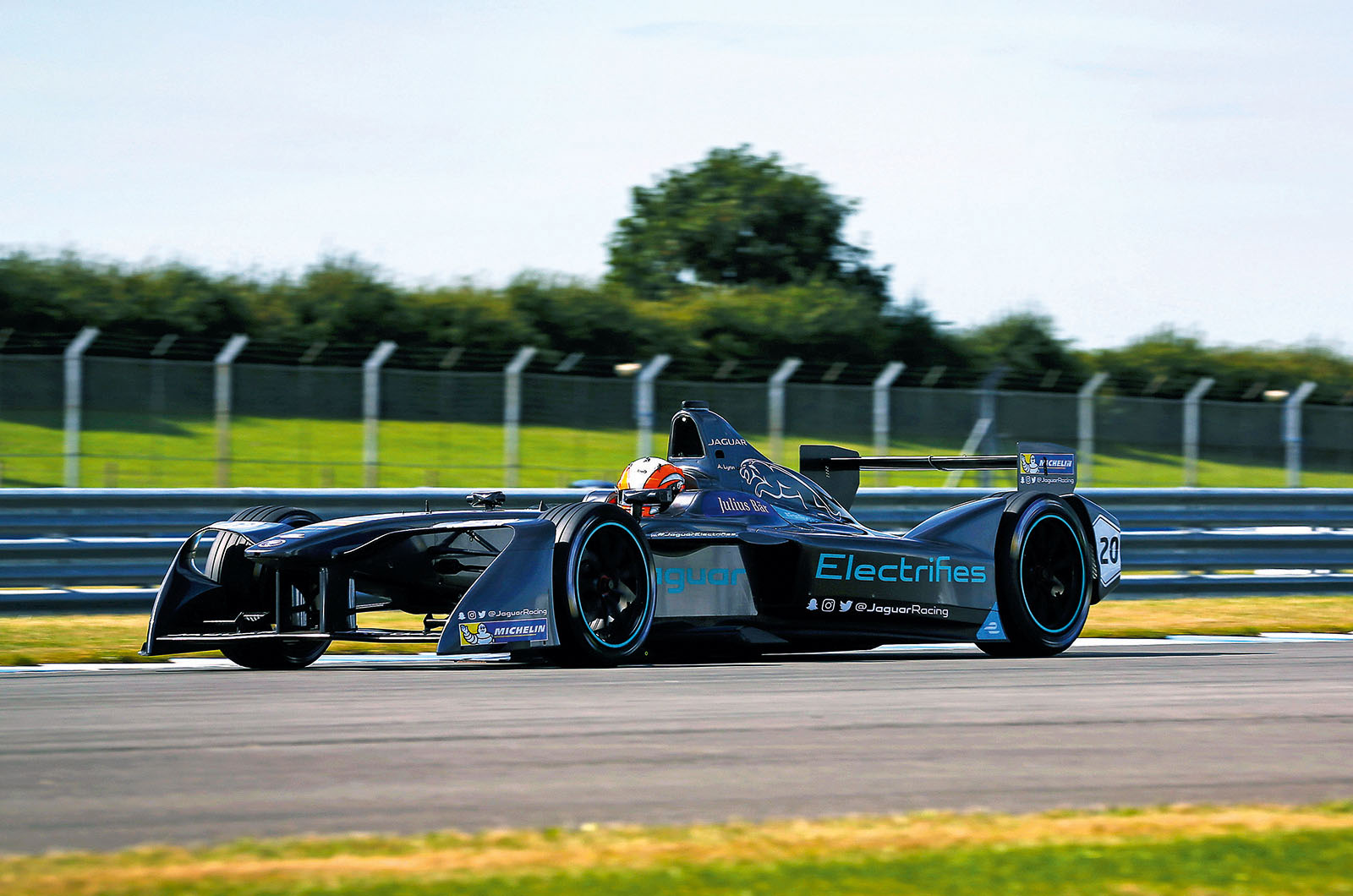 "There's plenty to go at in terms of development with the powertrain; this is the crucial element, along with the motor generator, inverter, the rear suspension and the software."
Powertrain development is not entirely unfettered, however, because it must fit within the car's crash-tested carbonfibre structure. Despite this limitation, Barclay reckons we'll see more development in the next two years than in the past two decades.
"The race engineers are getting excited about the technology," he says. "One told me it's the most engaging project they've ever been involved with."
So is the Formula E travel plan. "I've never seen a race calendar like it," he enthuses. "It starts in Hong Kong and ends in New York City; it doesn't get a lot better. It's the most accessible form of world motorsport."
Admittedly, Hong Kong and Buenos Aires are a bit distant for weekend city breaks, but Berlin, Marrakech, Paris, Brussels and Monaco are all doable from the UK.
"What we're really excited about," Barclay says, "is bringing Jaguar back into motorsport, and to do it in a technical area that is becoming more relevant. It's a brave decision, but we're at the forefront."
Source: Car