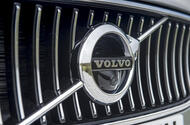 Agreement with China's biggest internet search provider, Baidu, is part of Volvo's desire to become a mobility market leader
Volvo has confirmed an agreement with Chinese internet services firm Baidu that will result in the two firms jointly developing electric and autonomous vehicles. 
The partnership is part of Volvo's aspirations to become "the supplier of choice for mobility companies globally". It follows a deal to supply ride-sharing firm Uber with 24,000 XC90 SUVs adapted to be fitted with Uber's self-driving technology.
The joint development of "customised autonomous driving cars" will allow Volvo and Baidu to cater to the ever-growing list of Chinese mobility firms looking to innovate in the world's largest car market. 
The pair will pool their resources, with Baidu offering up its already heavily developed autonomous driving platform, dubbed Apollo, and Volvo proving access to its own expertise and technology, including its latest modular vehicle platforms and soon-to-be-launched electric powertrains.
Existing partners of the Apollo platform include Daimler, Ford, Honda and Hyundai.
Baidu claims Volvo's well-publicised safety credentials were a major factor in choosing it as a partner. Volvo also sees Baidu's influential position in the tech sector as crucial, because the Swedish company "seeks to capitalise on and lead the disruption currently under way in the industry". 
Volvo cites a market research forecast that suggests up to 14.5 million autonomous cars will be sold in China by 2040. It's not clear whether the deal means Volvo will reduce its focus on other markets.
Read more:
Volvo reveals 360c autonomous car concept
Opinion: There are no driverless cars on sale – and there may never be 
Source: Car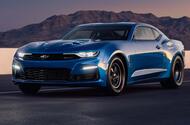 The eCOPO concept is based on the 2019 Camaro
eCOPO concept features an 800V battery that generates 700bhp and 600lb ft of torque
Chevrolet has unveiled a fully electric Camaro drag racer concept car at the SEMA trade show in Las Vegas, US.
Called the eCOPO Camaro, it has been developed in-house by General Motors (GM) in conjunction with US-based drag team Hancock and Lane Racing. 
The COPO name, standing for Central Office Production Order, comes from a special order-only Camaro of 1969 and was reintroduced in 2012.
The eCOPO is powered by GM's first 800V battery pack, allowing for more efficient power transfer to the electric motor, which comprises two BorgWarner assemblies generating 700bhp and 600lb ft of torque.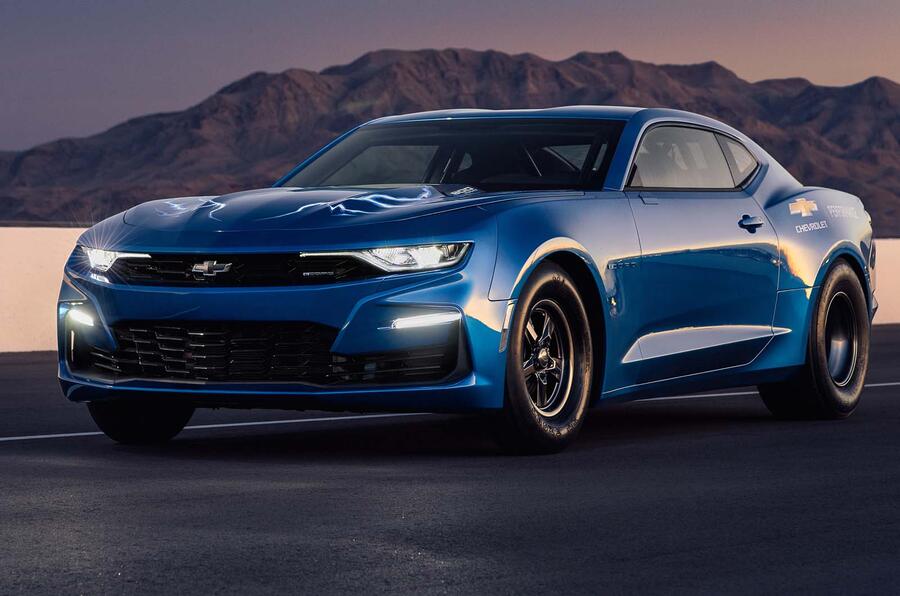 With the new performance-focused battery technology in the eCOPO producing twice the voltage of its production Bolt and Volt EVs, Chevrolet hopes to achieve a quarter-mile time of less than 9.0sec.
The addition of the battery packs has necessitated extensive modifications to the Camaro's standard drag racing safety equipment. As well as extending the car's internal roll cage and sealing the battery packs off from the interior, Chevrolet has installed a battery management system producing live output and temperature readings.
Chevrolet states that the car's electric motor is mated directly to standard GM parts. The eCOPO's automatic gearbox and solid rear axle are unchanged from those used in the regular Camaro.
GM's director of performance, parts and motorsport, Russ O'Blenes, states that this "points to a future that could include electric crate motors for racing". 
GM has given no indication of how far away electric crate motors may be, nor whether they could replace the company's existing parts offerings in the future. 
Read more
Source: Car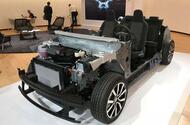 All future Volkswagen EVs will be based on the company's MEB platform
German and American manufacturers are reportedly considering working together on autonomous and electric vehicles
Volkswagen and Ford are exploring the possibility of working together on the future development of autonomous and electric vehicles.
As reported by Reuters, plans for a strategic alliance could save both companies billions in research and development costs and allow for shared platforms and self-driving technology.
The news follows an announcement in June that the companies were looking to collaborate on the development of future commercial vehicles, among other projects. Ford's president of global markets, Jim Farley, called this move an example of Ford's commitment to "leveraging adaptive business models". 
Volkswagen's own MEB electric vehicle platform could form the basis for shared development, although the company's chief financial officer, Frank Witter, said there has been no decision regarding whether other companies will be allowed to use the template. The first MEB-based models are scheduled to roll out of Volkswagen's new electric vehicle factory in Zwickau, Germany, in November 2019.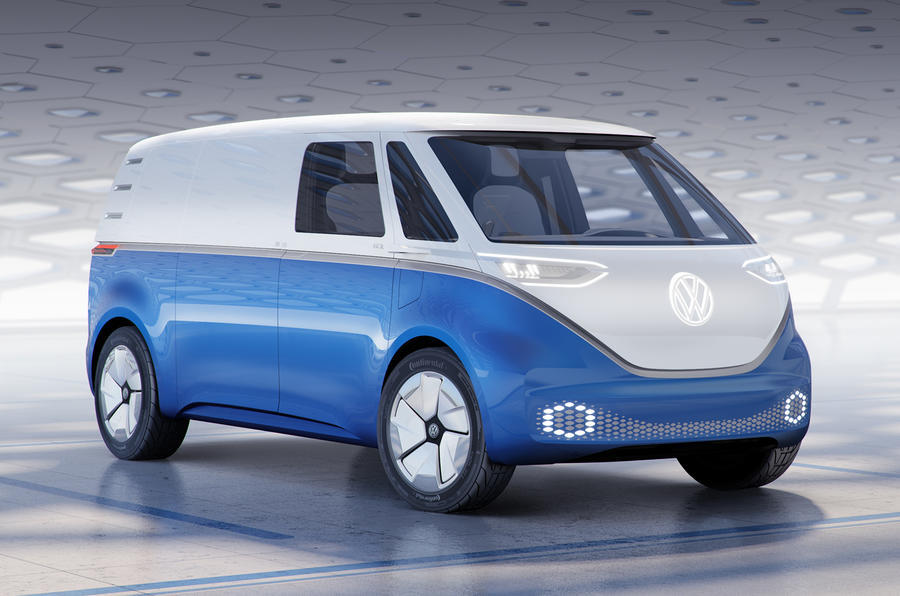 Both Volkswagen and Ford are keen to introduce new electric vehicles to the European market, where strict regulations are being imposed on the development and sale of petrol and diesel vehicles. Volkswagen has previously stated its intention to produce 2-3 million fully electric cars by 2025.
Ford and Volkswagen, alongside BMW and Daimler, are co-owners of the Ionity scheme, which is developing a network of ultra-fast charging stations across Europe.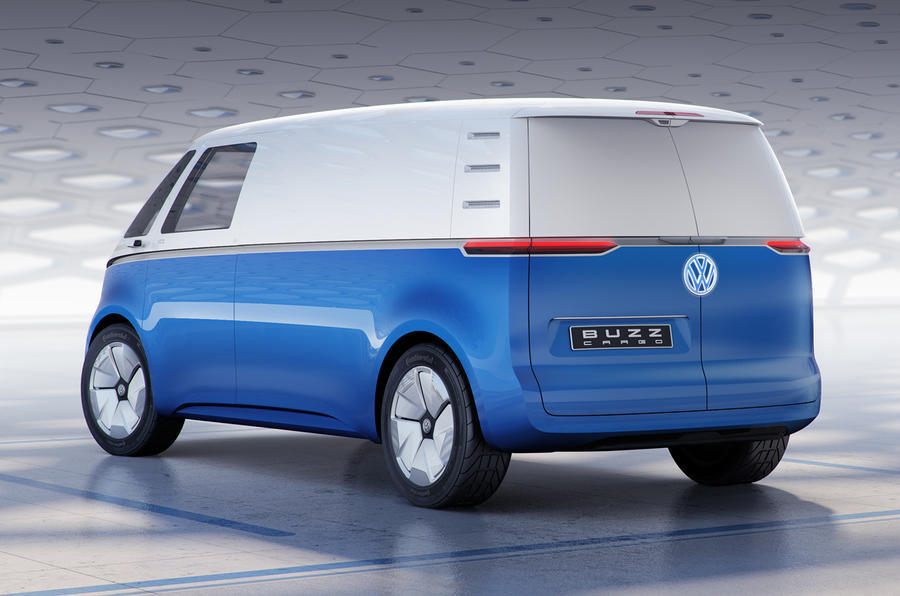 The potential alliance would not be the first of its kind; earlier this month, Honda invested $2.75 billion in General Motors' self-driving division. The Japanese and American companies plan to challenge tech giants Apple and Google with a new range of driverless taxis. 
Established car makers around the world are beginning to shift their focus entirely to researching and developing zero-emissions and self-driving vehicles as global legislation aims to reduce pollution.
Read more 
Ford and Volkswagen Group announce plans for strategic alliance
Volkswagen's MEB electric car platform: full details revealed
Source: Car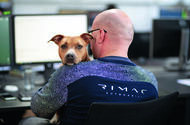 BMW's range-topping cabriolet is set to be officially unveiled tomorrow, but images have been published early
BMW's drop-top version of the new 8 Series has been revealed in leaked images ahead of its official unveiling tomorrow.
Barely a week after we first got behind the wheel of the range-topping coupé, a Belgian motoring site has published what look like official press shots of the 8 Series Convertible in all its glory. 
The shots reveal, unsurprisingly, that the convertible's bodywork from the door tops down is largely identical to the hard-top, with a more aggressive bodykit and larger wheels indicating (alongside the badging) that this is the initial range flagship M850i version. A full-fat M8 Convertible is due to launch several months after the standard car, with over 600bhp expected from a twin-turbocharged V8. 
Unlike the outgoing 4 Series – but in common with the recently axed 6 Series – the 8 Series Convertible features a traditional cloth fabric roof in place of the once-fashionable folding hard top. This means that the weight increase over the coupé will be kept to a minimum. Nevertheless, it's still likely to be a two-tonne car due to the additional structural bracing required.
A view of the interior shows the cabriolet retains two full-sized rear seats, with the rest of the cabin identical to the coupé.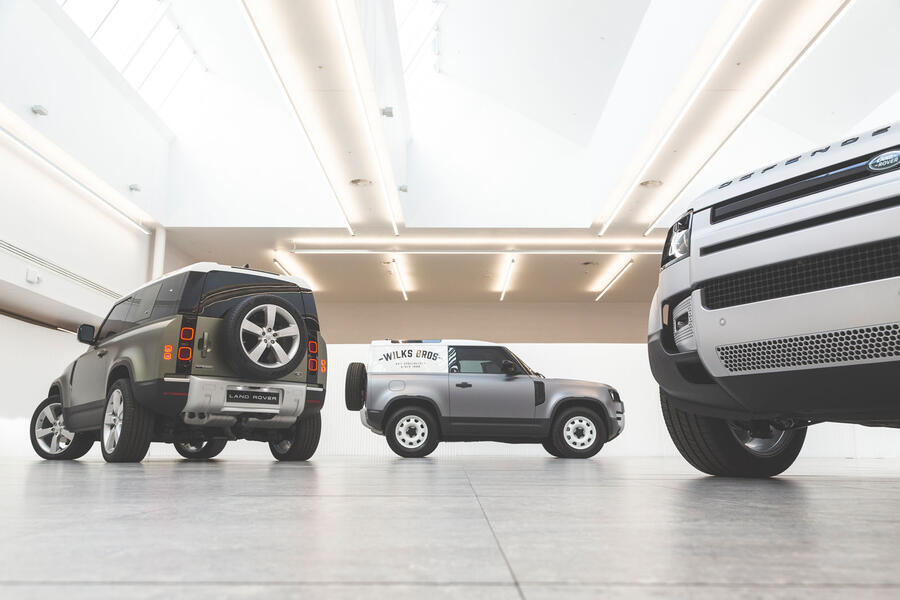 The M850i is powered by a 530bhp 4.4-litre twin-turbo V8. Expect a couple of tenths added to the 3.7sec 0-62mph time given the weight increase, but it should still easily be capable of reaching the 155mph limiter. A 3.0-litre six-cylinder diesel variant will also be offered, putting out 320bhp. Other variants are expected to be offered in both 8 Series bodystyles later in its life cycle, while a four-door Gran Coupe is also on the cards. 
The 8 Series Convertible is the latest model in BMW's far-reaching product overhaul. It follows the new 3 Series, X7 SUV and Z4 roadster, with further models – including the all-electric i4 saloon – in the pipeline.
Source: Car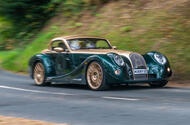 An imperfect but infinitely likeable sports car, and a worthy swansong for Morgan's 20-year affinity for BMW V8 engines
At any speed, in any gear, a Morgan Aero doesn't so much rouse the deceased as haul them out of the ground by their metatarsals. Presumably the good people of Malvern are now accustomed to this kind of ruckus.Morgan has been hand-building cars in this corner of Worcestershire since 1909, and using a BMW-supplied V8 for its most serious models since the supply from Rover began to dry up around the millennium. It really is devastatingly loud in this application, firing pavement-bound pulses from a pair of side-exhausts and with enough torque to turn fourth gear while trundling along only a whisker quicker than walking pace. You can open the throttle early and wide for a locomotive chug-chug-chug that's just so addictive.And yet this, for all intents and purposes, is the last time those residents will get to enjoy (or decry) such a sound, at least from a freshly constructed car. This year the deal with BMW ends, and though Jaguar's name has been mentioned, a new supply line of big, juicy engines is yet to be established.Truth be told, it may never materialise, usurped by a V6, and along with the fact no successor for the flagship Aero 8 is planned, that makes the Morgan you see before you rather special.It's called the Aero 'GT', this one being number eight of a run of only eight 'gloves off' cars, as Morgan puts it. Each costs £144,000 but the sky is limit as goes customisation, with the handful of owners individually invited to the Malvern Link works to meet chief designer Jon Wells and create something unique.Though both are actually Lamborghini hues, the green and gold livery of this example is inspired by the ash-framed Aero Super Sport cars prepared by Jacques Lafitte for FIA GT3 racing a decade ago. Dazzling? Just a bit. An Aventador would struggle to hold the limelight next to one of these; a Huracàn may not as well exist.Look closer and you'll clock aggressive aero, which most noticeably differentiates these models and which the GT wears in the manner of Kalashnikov-carrying librarian. Louvres cascading down the hydroformed aluminium wheelarches are redolent of that other brutish Brit, the TVR Sagaris, and there are diveplanes in the front bumper with further pressure-relieving cutouts behind the gold-painted rear wheels.Then there are the circular vents in the trailing edge of the removable carbon roof – to these eyes a superb historical touch – but the coup de grace is a carbonfibre diffuser cut high into the tapered rear bodywork. Morgan insists the changes are functional, with their roots in the development work done during the 2015 redesign of the standard Aero 8.What hasn't changed is the driveline or the mechanical underpinnings. Given Morgan places a £50,000 premium on the GT over the Aero 8, that should raise a few eyebrows, but it remains a mouth-watering setup, so bear with.That naturally aspirated 4.8-litre N62 BMW engine delivers 367bhp and 370lb ft exclusively to the rear tyres through a six-speed manual 'box and a mechanical limited-slip differential also of Bavarian origin. All this in an aluminium bonded and riveted chassis weighing a mere 1180kg without fluids? Only Lotus does similar. Meanwhile at each corner you'll find manually adjustable dampers with AP Racing brakes.
Source: Car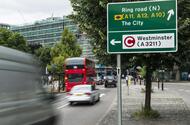 Traffic and pollution levels in London are the target of proposed transport regulations
The scheme will limit access to certain areas according to vehicle emission rates
The City of London has designated a potential test area for a pilot scheme that will lead to polluting vehicles facing bans from certain areas in the capital. 
A section of Moor Lane, near Moorgate, could soon be open only to the least-polluting vehicles. 
The measure is part of The City of London Corporation's Low Emission Neighbourhood project. 
Although non-compliant vehicles will still be able to enter from the north end of Moor Lane, the south access point will remain closed to all but Ultra-Low Emission Vehicles (ULEVs). 
The City Corporation hopes to ascertain whether or not such a scheme would suit other areas across London. It is planned that by allowing only the cleanest cars and commercial vehicles to enter the street, the scheme will lead to an improvement in air quality throughout the Square Mile. 
The City has yet to decide whether the restrictions will be made permanent or enforced from 0700-2300hrs, Monday to Friday. The trial is planned to begin by April 2019. 
Shirley Rodrigues, deputy mayor for the environment and energy, said that such measures are "vital to encourage more Londoners to switch to ultra-low and zero-emission vehicles and help tackle the capital's toxic air". 
Clear street signage, alongside a social and print media campaign, will promote awareness of the planned restrictions, and familiarise drivers with the types of vehicles that will be affected. 
During the first month of the scheme, drivers of non-compliant vehicles in the area will be issued with a written warning, before Penalty Charge Notices come into effect. Funds generated in this manner would be reserved for use by highways maintenance divisions. 
Proposals backed by the City of London Corporation's Planning and Transportation Committee include the introduction of 15mph speed limits, with the aim of making parts of the Square Mile emissions-free as early as 2022. 
The announcement follows the Corporation's banning of diesel vehicles in its own fleet and a city-wide clampdown on drivers leaving engines idling unnecessarily. 
Driving within the Square Mile has already been affected by similar regulations, with high polluting vehicles subjected to higher parking rates, and cleaner vehicles eligible for discounted prices. 
Read more
City of London sets aim to be UK's first zero emission zone
London Ultra Low Emission Zone to affect 500,000 motorists from 2021
London's Ultra-Low Emission Zone to be expanded from October 2021
Source: Car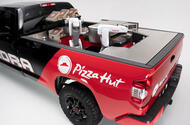 The Toyota Pie Pro Tundra features a hydrogen fuel cell powertrain – and a built-in pizza oven
Toyota Pie Pro Tundra, developed in association with Pizza Hut, features built-in automatic pizza oven
Toyota has unveiled a one-off hydrogen fuel cell-powered Tundra pick-up fitted with an automated pizza kitchen at the SEMA Show in Las Vegas.
The Toyota Pie Pro Tundra has been developed in collaboration with Pizza Hut. It features a regular Tundra SR5 pick-up body, but converted to front-wheel drive and using the electric hydrogen fuel cell powertrain from the Mirai.
As well as driving the truck itself, the fuel cell is also used to provide power to the vehicle's on-board self-contained pizza kitchen. That unit includes a refrigerator, a TurboChef HHC 1618 high-speed conveyor oven, and two robot arms.
The first robot arm removes the pizza from the fridge and places it in the oven, with the other cutting, boxing and delivering the pizza.
Toyota says the on-board kitchen can produce a pizza in between six and seven minutes.
As well as the pizza-making pick-up, Toyota showcased a range of custom Corolla hatchback models at SEMA, along with the Supra Racing Concept car that was revealed at Geneva earlier this year.
Another machine on show is a Toyota Tundra personalised by actor Kevin Costner. 
Read more
CES 2018: autonomous pizza delivery cars and more future tech
Source: Car
The reborn Alpine A110 takes on a McLaren costing three times the price – but which one is the better drive at road-legal speeds?
Source: Car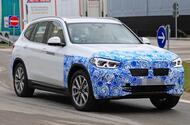 The BMW iX3 looks close to production-ready
Best sighting yet of the new iX3 SUV on the road reveals more about BMW's 2019 Jaguar I-Pace rival
BMW's upcoming all-electric iX3 has been spotted with minimal disguise on German roads ahead of its launch next year.
The new images are the most revealing prototype shots of the Jaguar I-Pace and Audi E-tron rival since the company previewed the iX3 concept (details and pictures below) at the Beijing motor show in April 2018.
The latest shots reveal a car that appears close to production and the minimal camouflage wrap highlights a number of previously unconfirmed details about the model's design. The lack of any visible exhaust pipe and presence of an 'Electric Test Vehicle' warning sticker are obvious giveaways of the car's identity.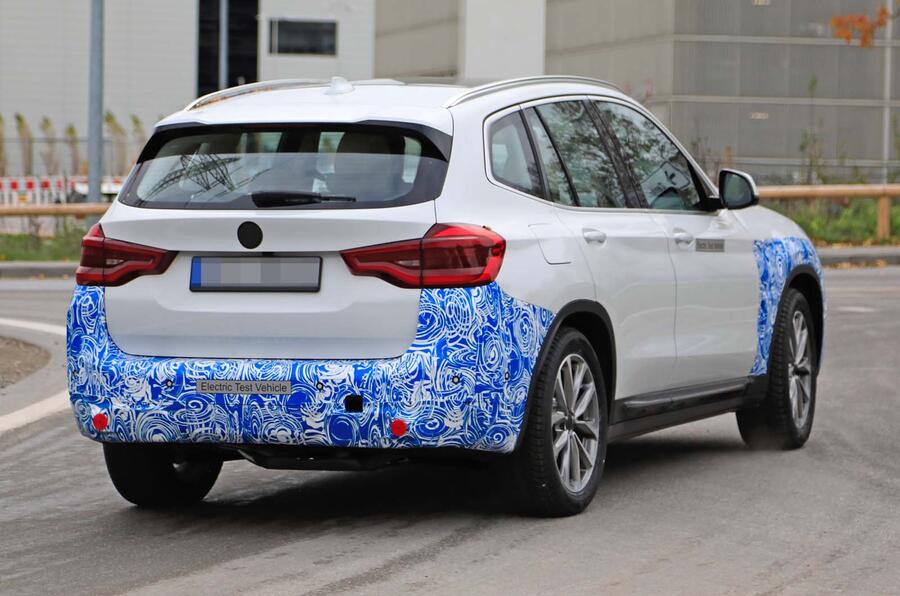 BMW's trademark kidney grille is also blanked off, as with the concept, but elsewhere the iX3 retains a strong resemblance to its petrol- and diesel-powered counterpart. The car appears to sit comfortably alongside other models in BMW's stable. Any necessary modifications to the standard X3 appear to have been subtly concealed, whereas the radical designs of the earlier i3 and i8 were heavily influenced by the new technology they exhibited.
The car's zero-emission powertrain will be at the heart of 11 upcoming electric vehicles from the German car maker. BMW is allowing potential buyers of the iX3 to register their interest online, ahead of the model's planned 2019 release date. 
BMW reveals iX3 electric SUV concept at 2018 Beijing motor show
BMW says lessons learnt through the establishment of its i sub-brand and recent developments surrounding its upcoming iNext model have allowed it to provide the new Concept iX3 with a "new dimension" in performance, operating range, weight and packaging over its first dedicated electric-powered production model, the three-year-old i3.
The new pure-electric SUV, unveiled at the 2018 Beijing motor show, closely previews a new X3-based model being developed as a rival to the likes of the Jaguar I-Pace, Audi E-tron quattro and Mercedes-Benz EQ C.
The production version of the iX3 is planned to be the third pure-electric model from the BMW Group, following on from the recently facelifted i3 and an upcoming production version of the earlier Mini E due out in 2019.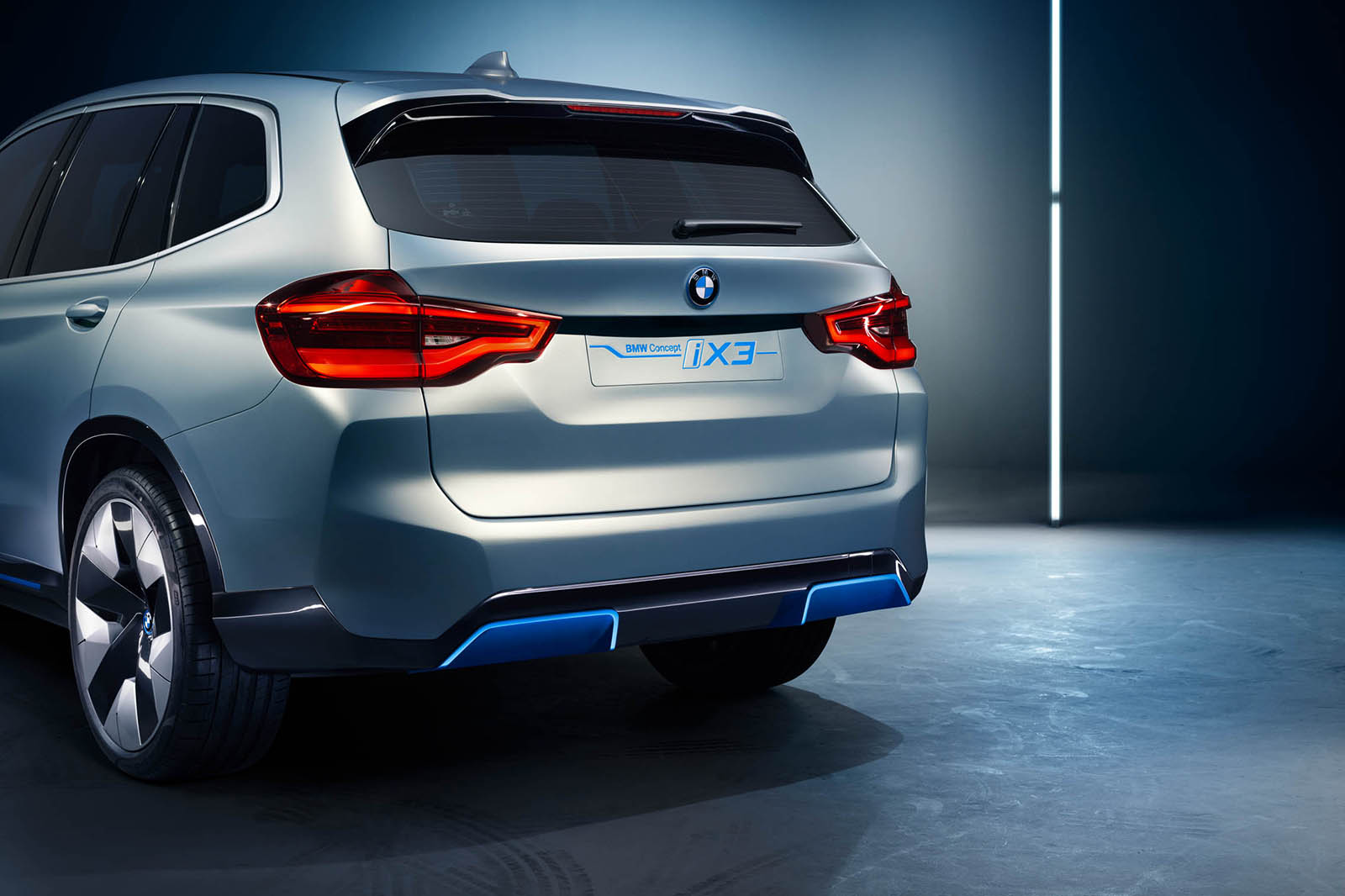 It is planned to go on sale in the UK in 2020, preceding the launch of a production version of the Vision Efficient Dynamics saloon revealed at last year's Frankfurt motor show featuring a similar powertrain that, BMW chairman Harald Krüger says, is due out in 2021.  
The styling of the Concept iX3 leans heavily on the standard X3. Among the unique design elements serving to differentiate it from existing petrol and diesel versions of the third-generation SUV are reprofiled bumpers, a newly styled grille, aerodynamically optimised wheels shod with low-rolling-resistance tyres, subtle additions to the sills and a new rear diffuser element.    
At the heart of the Concept iX3 is a newly developed electric powertrain. Mirroring the unit set to be adopted by the production version of the new SUV due out next year, it combines the BMW's fifth-generation electric motor with what has been described to Autocar as fourth-generation battery cells supplied by Korean battery specialist Samsung.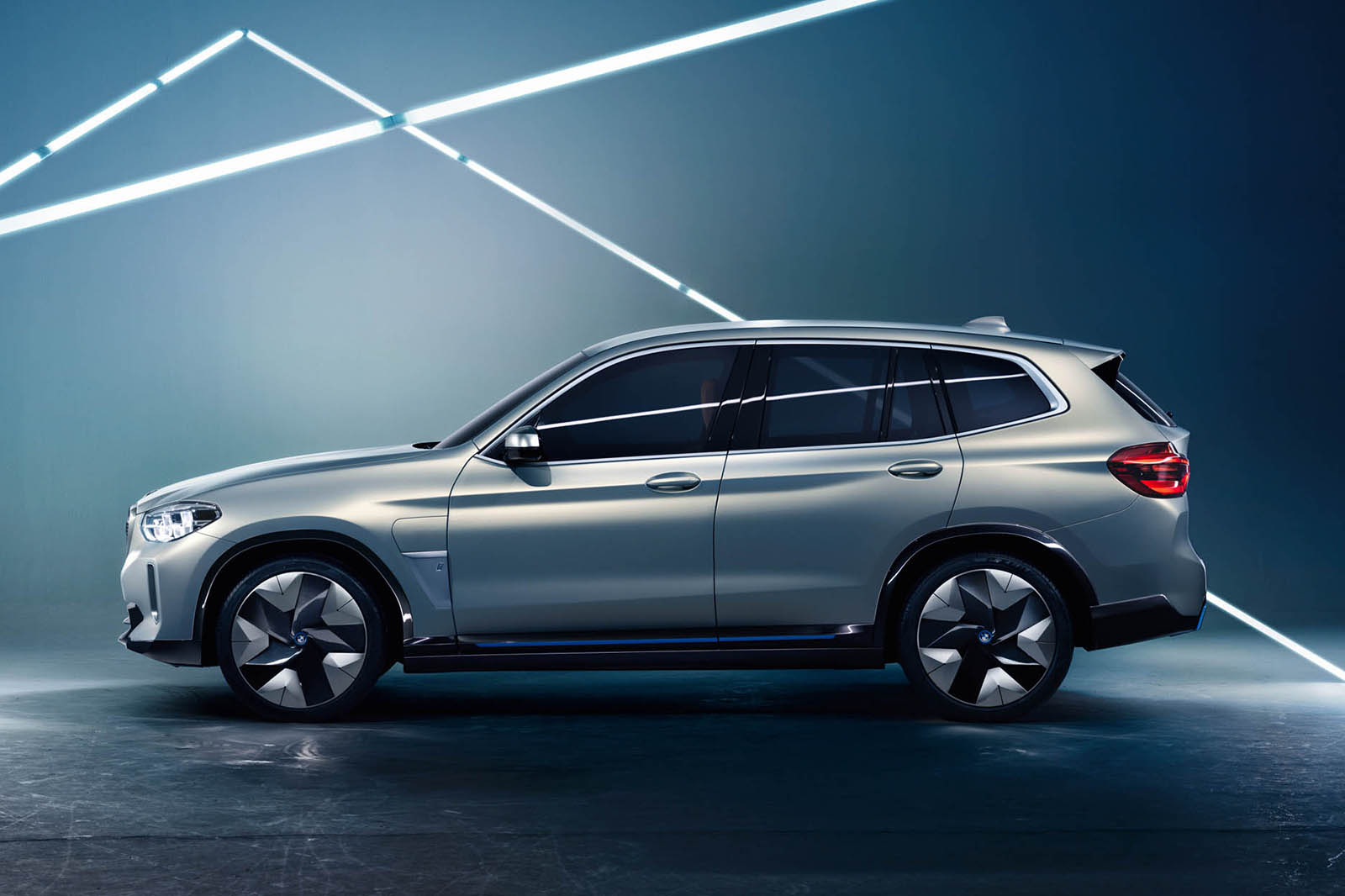 The new electric motor develops more than 270bhp and the battery is claimed to possess an overall capacity of over 70kWh. Together, they are claimed to provide the new SUV with an overall range of more than 249 miles on the latest WLTP cycles.
Although BMW has not yet confirmed details about the drive method chosen for its latest electric-powered model, the X in the Concept iX3's name suggests the production version will receive permanent four-wheel drive.  
As with the upcoming Audi E-tron quattro, the new iX3 features a control unit that permits its battery to be charged at so-called fast-charging stations generating up to 150kW. This, says BMW, allows it to be fully charged in just 30 minutes.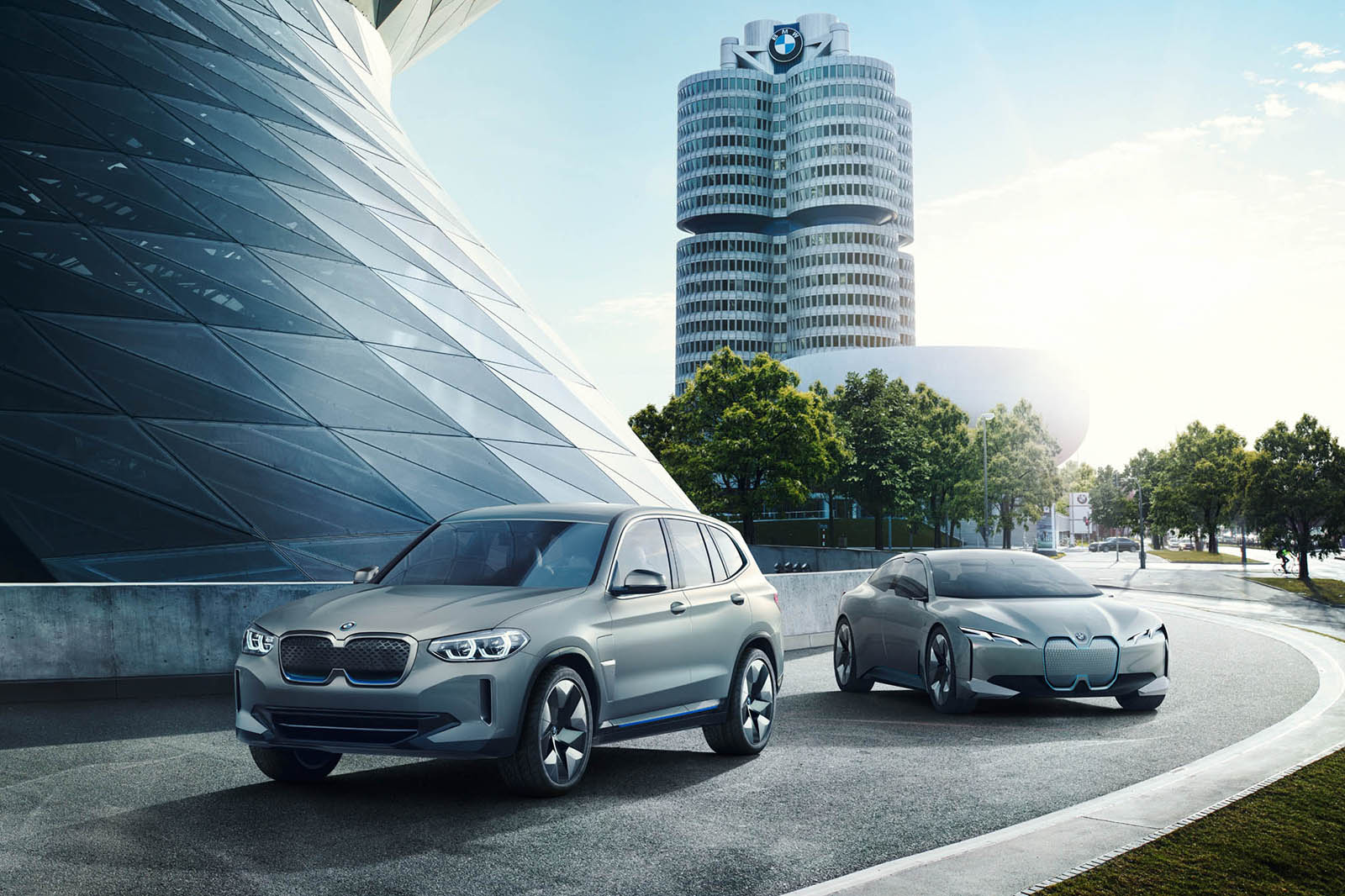 Further details made official by BMW at the launch of the iX3 reveal its powertrain is distinguished by a more compact design than that used by the existing i3, with the electric motor, transmission and power electrics grouped together in a single component.
In a breakthrough that will allow it to significantly reduce production costs over the unit in use today, BMW also says its new electric motor can be produced without any rare earth materials.   
Read more 
Source: Car
An insight into what hydrogen fuel cell-powered cars can offer, if the price decreases and the infrastructure increases
While most in the industry are harping on about electric vehicles, there's another zero-emission revolution quietly happening in the background: that of hydrogen-powered cars.There's plenty of debate in both camps on which is actually the most environmentally friendly from well to wheel, but in the future, there's every possibility that these two sustainable options for powering vehicles can co-exist, just like the fuels of today.For now, there are two clear advantages on the practicality front for hydrogen fuel cell electric vehicles (FCEV). They have longer ranges than EVs, eradicating range anxiety, and refuelling can only take five minutes. By comparison, a decent charge for an EV on the go will take the best part of an hour.But then of course, there's the infrastructure. There are 16,000 EV public charging points in the UK. There are 11 hydrogen refuelling stations. Need we say more? There are plans to have 65 stations by 2030, but for now, this limitation – and the expense of the cars in the first place – means hydrogen cars are only viable for a precious few.Hyundai has been at the forefront of hydrogen vehicle development, starting research in 1998, it claims. There was a Tucson-based prototype in 2007 and then, in 2014, a hydrogen variant of its ix35 SUV arrived, which laid claim to being the first so-called 'mass production' hydrogen car.There are now 500 of these cars in Europe, of which 17 made it to the UK. We even ran a long-term hydrogen ix35 to find out how realistic it was to live with.The Nexo replaces the ix35, and is built from the ground up as an FCEV. Compared to the ix35, the fuel cell technology is smaller, lighter and stronger, refuelling times are shorter and the air supply system is improved. It has 414 miles of range on a WLTP cycle and takes five minutes to refuel. Hyundai calls the Nexo its "technological flagship" and to this end, has made sure technology extends far beyond just the hydrogen fuel cell. It has a blind spot view monitor which shows drivers on a central screen the rear left, right and side views of the Nexo using cameras while changing lanes as well as Remote Smart Parking Assist, which enables the Nexo to park itself or retrieve itself from a parking space without a driver in the car.The model is capable of Level 4 autonomous driving, which means it can self-drive in all but the most complex driving scenarios, and was tested in South Korea where it completed a 118-mile run. However, this technology won't be fitted to the production models given that legislation does not yet allow for that level of autonomy.It's also safe, recently becoming the first hydrogen fuel cell electric vehicle to score a maximum five-star Euro NCAP safety rating.Given the issues we've highlighted surrounding hydrogen, it's unsurprising there are few competitors to the Nexo. The £66,000 Toyota Mirai is the only other hydrogen car on sale in the UK, while there are no plans to bring the Honda Clarity FCV to the UK despite it being on sale elsewhere.
Source: Car