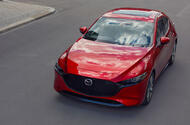 The Mazda 3 has always sat comfortably in its segment, but the new model is entering a very different landscape
The Mazda 3 is one of those cars that seems to slip beneath the radar, quietly finding itself enough customers to keep Mazda hitting sales records globally but without shouting about its presence. Mazda's making big increases in China, while gently simmering in America and Europe.
I guess the 'Mazda Premium' idea is part of a move to keep old markets paying attention to a car like the 3. It's hard to be a mid-market car manufacturer in Europe selling normal hatchbacks, because everybody wants an SUV and/or a fancy German badge. Credit to Mazda that it's selling more cars here than ever before then, even without trying to go a bit premium, but its CX SUVs are key to it.
The 3 has traditionally been pretty good to drive in its class. Like most Mazdas it feels light compared to its competitors, returns good economy and fares well in customer satisfaction surveys. To compete with the best in the class we sometimes find that noise levels could be quieter (difficult for makers of light cars) and the interiors could feel plusher (ditto).
But it would need to crack both of those things if it wanted to make a 3 feel like a true premium product. More likely, then, is that it keeps doing what it does; being pretty good to drive, competitive on fuel consumption, and quietly finding its niche of satisfied customers.
Read more
2019 Mazda 3 revealed in Los Angeles​
Source: Car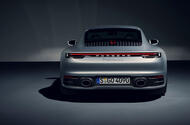 Anyone hoping that the eighth-generation 911 would represent a major design shift for Porsche is way off the mark
Anyone expecting the new 911 to be a radical departure was always going to be deluding themselves, and for two reasons.
One: when you're tasked with replacing the most iconic and successful sports car in history, a conservative approach is preferable.
Two: although this is a new generation of 911, it follows the long-time 911 tradition where generations come in pairs. So just as the 993 generation was a heavily developed 964, and the 997 an optimised 996, so the 992 is derived from and informed by the 991.
So if you want a genuinely all-new 911 with zero design crossover, I'm afraid that you're going to have to wait until around 2025, when the next 911 will be as revolutionary as was the 964 in 1989, the 996 in 1998 and the 991 in 2012.
Remember, too, that even generations have generations within them, and it looks likely that there will be as much to discuss when the 'gen 2' 992 breaks cover in around 2022 as now, because those are the cars that will bring hybridisation to the 911 for the first time.
For now, though, I think Porsche has done a fine job with the car. It looks smoother, sleeker and more modern, but no less characterful. Finding a way to improve upon what was one of the prettiest 911 shapes was never going to be easy but, on the outside, it looks just as good to me.
Inside? I need to find out how well the new interior, with its TFT screens, works in practice, but one of the joys of 911s is that they have remained, in character at least, rather analogue cars in an increasingly digital world. At least they've kept the big central rev counter as a real (ie not digital) instrument and actually gone quite retro with its design.
READ MORE
New 2019 Porsche 911: eighth-generation sports car revealed
First ride: 2019 Porsche 911 prototype
2019 Porsche 911: new video shows 992 Carrera 4S at the Nurburgring
Source: Car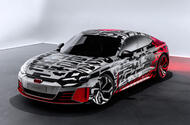 The Audi e-tron GT
Audi electric model aims to outsprint Tesla's Model S P100D and will have "some Porsche genes"
Audi has revealed new teaser images of the new E-tron GT four-door concept ahead of its reveal at the Los Angeles motor show this week.
The new images of the electric sports car, which is due in 2020, show the main in full, sporting a livery similar to that used for the e-tron SUV ahead of its reveal earlier this year. They provide the clearest look yet at the four-door coupe ahead of its appearance in LA tomorrow, although no further information was released.
The production version of the E-tron GT will have a similar range to the new E-tron SUV but be "focused more towards power", according to the firm's powertrain boss.
The E-tron SUV offers a 248-mile range measured on the new WLTP test and Siegfried Pint told Autocar the GT will achieve a similar range. But he added that the vehicle will be "steered towards performance". In the most powerful boost mode, the E-tron has a claimed 0-60mph time of 5.5sec, with a top speed of 124mph. By comparison, the rival Tesla Model S P100D has a 0-62mph time of 2.7sec and a 155mph top speed. It is understood that Audi will endeavour to make the E-tron GT beat those figures.
The E-tron GT will be built on the same J1 platform as the Porsche Taycan EV that will be launched next year.
Audi technical development boss Ulrich Widmann said the E-tron GT will "get some genes from Porsche and add a lot of Audi genes".
Audi E-tron launches as brand's first electric-only model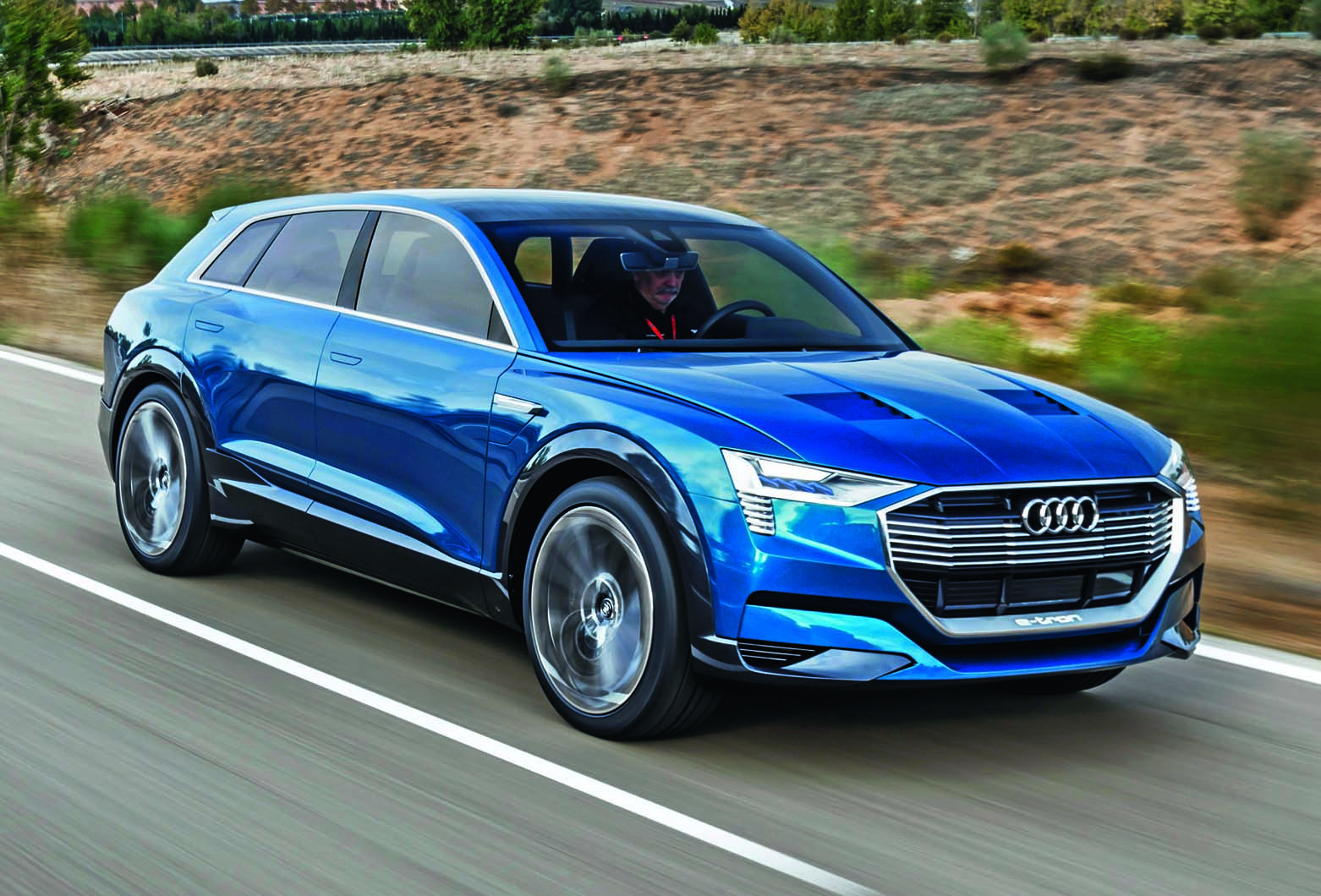 The E-tron GT will be the first electric model in the E-tron range to get a 'flat-floor solution' rather than the 'high-floor solutions' seen in the E-tron and upcoming E-tron Sportback, Widmann said.
The model will also be the first Audi EV to allow for 350kW fast charging, according to product manager Johannes Eckstein. That means it will be capable of charging to 80% in under 12 minutes.
Audi first confirmed plans for the electric four-door car in March – two years after Autocar had scooped the model – at the company's annual press conference.
Audi has also described the upcoming four-door as "highly dynamic" and said it showed the direction of the company's performance division.
The E-tron GT will be produced at the firm's Neckarsulm factory in Germany. It is one of 10 Audi electric models that are due before 2025.
Read more 
Audi to launch e-tron GT as Tesla Model S rival
Audi E-tron launches as brand's first electric-only model
Audi E-tron one of twelve electric Audis to launch by 2025
Source: Car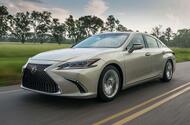 98% of Lexus' European sales last year were hybrids
Our reporters empty their notebooks to round up this week's gossip from across the automotive industry
In this week's round-up of automotive insider information, we hear how much Toyota spent converting the new Corolla hatchback into an estate, why Lexus is ready for the shift to pure electric power, and what plans Volkswagen has for future performance models. 
An electric Land Rover is still a Land Rover:
Jaguar Land Rover engineering boss Nick Rogers says electrification "absolutely fits" with Land Rover models and their characteristics. He said that electronics allow for minute control over rough terrain and surfaces, as well as the extra power and torque needed in those situations.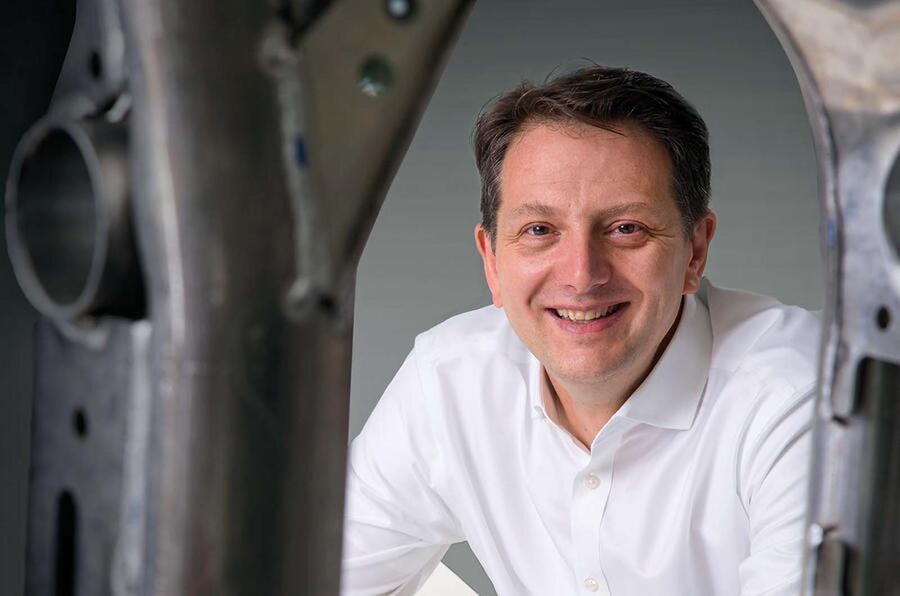 Bigger is better (but not cheaper) for Toyota:
Ever wondered about the cost of converting a hatch to an estate? According to Toyota, modifying the Corolla Touring Sports cost an estimated £53 million and took 400,000 man-hours. For the first time at Toyota, all of the work, including design, was done in Europe.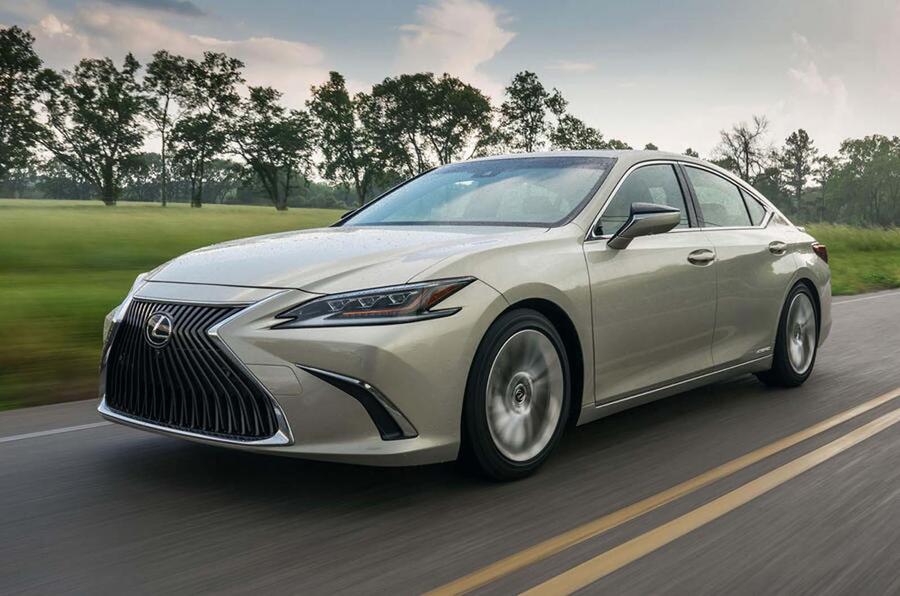 Lexus is ready for the end of the combustion engine:
Lexus is perfectly placed to lead the push for electrification, with 98% of its European sales being hybrids last year, European boss Pascal Ruch says. "There are issues around the cost – cost of owning and charging network for electric cars – plus how they fit into lives," he said. "For now, the best solution is hybrid. In two, three – maybe five – years maybe that will change to full electric, but for now we have the perfect solution." 
Volkswagen hints at performance-spec ID models:
Performance-oriented versions of Volkswagen's upcoming ID electric cars are a possibility, according to UK managing director Alison Jones. She said: "We've publicly spoken about two levels of battery in there and that you could add increased battery power, so by default you could get to a higher-performing car. That's what we're known for, so you could envisage that will come."
Read more
Toyota Corolla Touring Sports 2.0 hybrid 2019 review​
Updated Land Rover Discovery Sport to get plug-in hybrid
Source: Car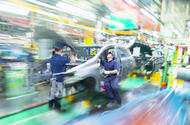 A new report says the UK automotive industry has the most adaptable employees in Europe – but that there are challenges ahead
The workforce in the British automotive industry is the most adaptable in Europe, according to a new report – but the boss of Toyota Motor Europe's London office says action is needed to address skills shortages and boost investment in research and development following Brexit.
The report by the Automotive Council, a partnership between the automotive industry and government, surveyed the workforce of UK automotive companies using eight key performance indicators, to rank how attractive the UK is for car firms to invest in compared with other countries.
The UK finished in top position in Europe, and second overall behind the US, with strong labour relations, the willingness of workers to adapt to changing markets and flexibility in work patterns all cited as key advantages.
However, the report did cite several risks to future competitiveness, including the shortage of skilled engineers, the level of government investment into R&D and the possible decline of political stability following Brexit. It said that it was essential to attract and develop new skills so that the UK industry can lead the shift to electrification, autonomy and digitisation.
Tony Walker, Toyota Motor Europe's London office boss and chair of the Automotive Council's business environment and skills group, said the report showed how the UK industry's workforce "helped drive the sector's success".
He added: "We have a hard-won reputation for developing and making high-quality, cutting-edge vehicles, engines and components, supported by strong collaboration with government through the Automotive Council.
"During this period of profound change, that collaboration will be more important than ever. The focus now must be on attracting and nurturing the right skills to meet our ambitions, and on securing a Brexit deal that delivers the political stability needed to attract future investment."
Read more
Brexit: what it means for the UK car industry
Toyota Corolla name confirmed for UK return
Source: Car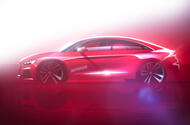 The A3 Liftback, as imagined by Autocar
Audi is poised to take the fight to Mercedes' new CLA with a stylish compact coupé
Audi is preparing to counter the new Mercedes-Benz CLA with its very own style-led coupé: a new five-door A3 liftback model. The most powerful version, which is set to make more than 400bhp, is described by Audi officials as a spiritual successor to the original Sport Quattro. 
The secret new Audi was granted production approval by former Audi chairman Rupert Stadler earlier this year and forms part of a future four-model A3 line-up. When it reaches the UK in 2020, it will be sold alongside successors to today's five-door hatchback, two-door cabriolet and four-door saloon A3s. 
Sources told Autocar the new five-door A3 coupé could use the Sportback name to draw a link between it and the A5 Sportback, although that branding has previously been used for the five-door A3 hatchback. 
As well as rivalling the new Mercedes CLA, the upcoming Audi liftback will face competition from a future BMW 2 Series Gran Coupé in what is shaping up as a potentially lucrative market segment for the three German car makers.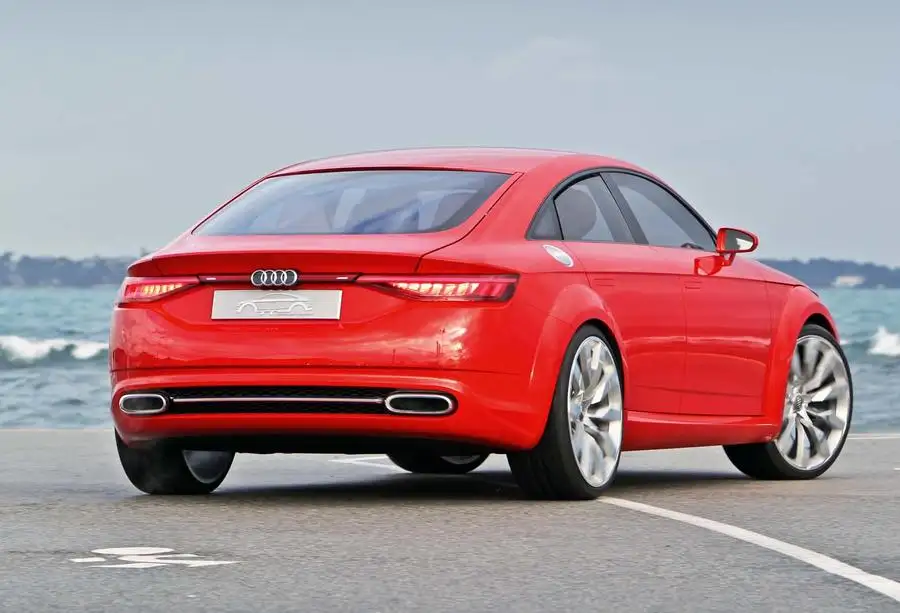 The word from Audi's Ingolstadt headquarters in Germany suggests that the new A3 model has been drafted into the line-up as a possible replacement for the TT, sales of which have plummeted in recent years as buyers have abandoned compact two-door models in search of more versatile offerings. However, this is denied by highly placed Audi sources in Ingolstadt, who suggest the future of the TT coupé and roadster remains open for the time being. 
Further details about the new A3 model are scarce at this early stage, but insiders have told Autocar that the A3 liftback measures more than 4400mm in length. By comparison, the existing A5 Sportback is 4730mm long. 
More affordable versions of the new Audi are set to run either a 1.4-litre petrol or 2.0-litre diesel engine in combination with a 48V electric system to provide them with mild-hybrid properties. 
However, Autocar has been told that plans have already been drawn up for a more powerful 2.0-litre model in the form of the S3 liftback. Set to rival the Mercedes-AMG CLA35, the four-wheel-drive S3 liftback is expected to offer more than 300bhp. 
The most powerful of Audi's new five-door models will be an exciting RS3 liftback that's planned for launch in 2021. Fitted with a revised version of the 2.5-litre five-cylinder petrol engine that powers existing RS3 models, with a particulate filter among the other changes, it will go up against the new Mercedes-AMG CLA45 wielding more than 400bhp. 
In a move that's intended to link the new liftback with the iconic short-wheelbase Sport Quattro launched in 1983, the RS3 liftback is claimed to receive a number of traditional styling touches, including air vents within the leading edge of the bonnet, flared wheel arches and a pronounced spoiler within the trailing edge of an angled liftback-style tailgate. 
Together with the range-topping S3 and RS3 models, Audi is also planning to provide its upcoming liftback with a newly configured plug-in petrol-electric hybrid drivetrain, which will offer an electric-only range of up to 31 miles, as part of an extended range of new electrified A3 E-tron models. 
Word on the Ingolstadt rumour mill also suggests that a pure-electric version of the new five-door liftback, based on the Volkswagen Group's new MEB electric vehicle platform, could also appear as a future Audi rival to the Tesla Model 3.
Read more
Mercedes-Benz CLA and CLA Shooting Brake facelifts revealed​
Top 10 best performance coupes 2018​
Source: Car
General Motors
US firm, which exited UK market in 2017, says cost-cutting measures are part of a restructure to focus on autonomous and electric cars
General Motors is planning to shut seven factories and shed 15% of its workforce as part of a major restructure that will also involve shifting investment into developing autonomous and electric vehicles.
The US firm has struggled with falling sales in recent years prompting a major revamp, which has included selling Vauxhall and Opel, its British and European brands, to the PSA Group. GM had previously axed Chevrolet's UK arm in 2014.
In North America, GM's sales have been hit hard by falling demand for saloon cars, and the firm is set to follow rival Ford's lead in culling most of its saloon models to put greater emphasis on SUVs and pick-up trucks. According to reports, the Chevrolet Cruze and Impala, Cadillac CT6, Buick LaCrosse and Chevrolet Volt hybrid will all be axed.
GM has now announced it is planning to close five North American plants by the end of 2019: assembly facilities in Detroit, Ohio and Ontario, Canada; and transmission factories in Michigan and Maryland. It will shut two unnamed plants outside North America, in addition to the previously announced closure of a plant in Korea.
As part of a 'staffing transformation', the firm is also aiming to reduce its workforce by around 15% – around 18,000 jobs – which it says will include cutting 25% of its executive staff. GM expects the move to reduce costs by around £3.5 billion.
Having developed new vehicle platforms, GM says that future investment will be focused on developing its next-generation battery electric vehicles.
Read more
Picture special: General Motors' greatest hits
Meet the Brit who designs GM pick-ups
Source: Car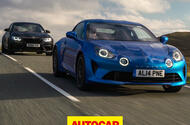 Two very different kinds of sports car face off to determine whether lightness or raw power results in more fun
Source: Car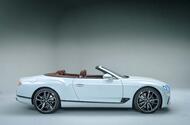 UK deliveries of the new GT Convertible are due in May 2019
New-generation Continental GTC promises coupé performance – and a tweed roof
The Bentley Continental GT Convertible is just 0.1sec slower to 60mph from a standing start than its coupé sibling, despite weighing an extra 160kg. 
The new drop-top features a 626bhp 6.0-litre W12 engine and, along with that impressive 3.7sec 0-60mph time, delivers a top speed of 207mph – the same as the coupé version. That's despite the new Z-fold roof mechanism contributing to a hefty weight of 2414kg. The roof, along with some rear styling features, are the only major changes from the coupé, with the two cars nearly identical mechanically.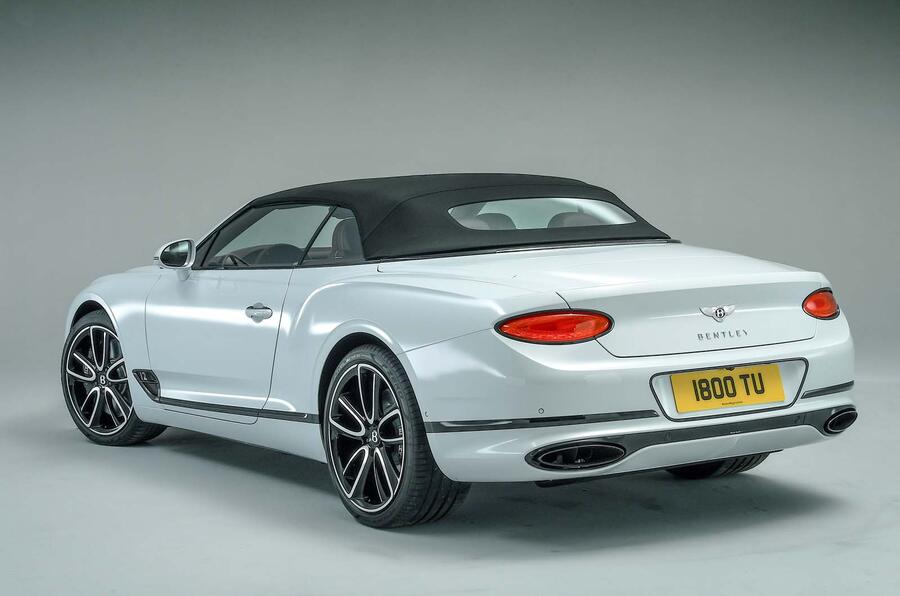 Bentley says the GT Convertible's Z-fold roof – able to retract in 19sec at speeds of up to 30mph – offers a "sportier appearance" and a three-decibel noise reduction compared with its predecessor. Seven different fabric roofs are available, including a tweed finish for the first time. 
While the front of the GT Convertible is the same as its hard-top sibling, the rear has some design tweaks. The absence of the retracting spoiler on the convertible means the Gurney spoiler is slightly larger to help aerodynamics. For the same reason, the corners above the rear lights are different, with a wider lip than the coupé and more concave surfaces, all of which contribute to downforce. 
Inside, the GT Convertible gets the same interior as the coupé, including a digital instrument panel and rotating display with a 12.3in touchscreen. The car has heated seats and steering wheel as before, plus wider neck-warmers and new heated armrests.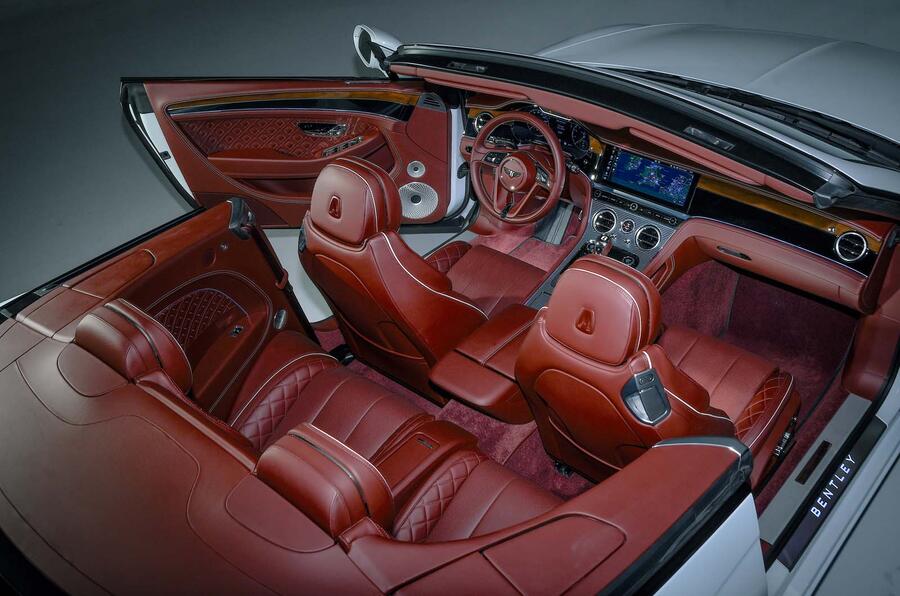 Rear leg room is identical to the coupé, while boot space is 235 litres, 123 litres fewer than the hard-top and 23 litres fewer than the previous GT convertible. 
The car features a body-in-white structure that is stiffer and lighter than its predecessor, with a 5% improvement in torsional rigidity and a 20% reduction in structural weight. 
As with the coupé, it gets a 48V electric active roll control system, active all-wheel-drive system and a torque-vectoring-by-brake system. There are four driving modes: Sport, Comfort, Bentley and Custom. 
Britain is an important market for the GT Convertible: the previous-generation GT accounted for 43% of Bentley's overall UK sales, 5% more than global figures.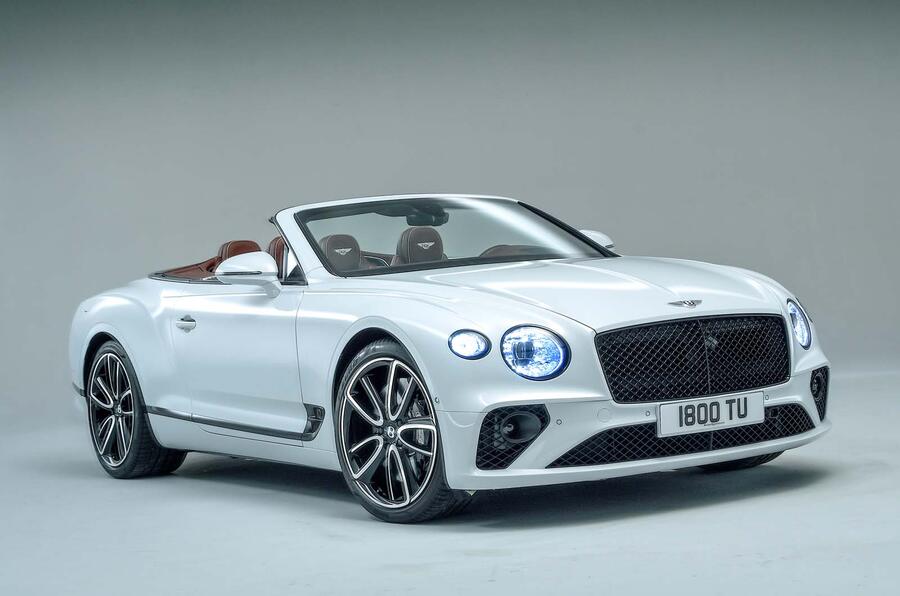 Pricing of the car has yet to be confirmed, but an increase of around 10% over the £156,200 coupé is expected. 
There are two technology packs available at launch: City Specification, which includes traffic-sign recognition and city braking systems; and Touring Specification, including adaptive cruise control, a head-up display and pre-sense braking. V8 versions of both the coupé and convertible are due next year. 
Q&A with JP Gregory, Head of Exterior Design:
Continental GT coupé or convertible? 
"As a car enthusiast, traditionally I'd say I was a coupé guy, but honestly, with my own money I would buy the Convertible. When you think what the car is about, it's grand touring. With the roof down this is the Bentley experience ramped up to 11."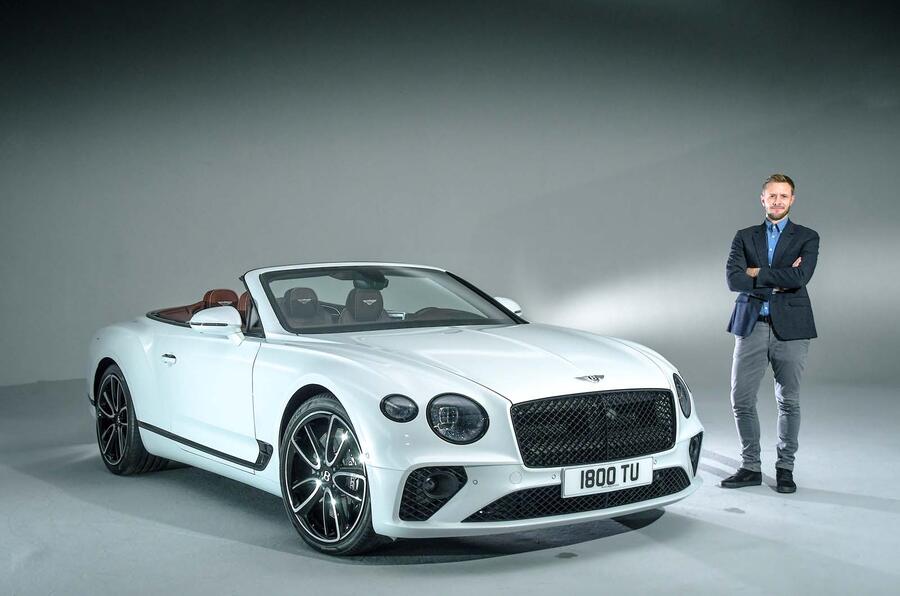 What was the biggest challenge on this car? 
"On a convertible, you want the tonneau line [the line at the back of the roof packaging] to be as smooth and flowing as possible. With the roof down, the car has this elegance and that is largely set up by the smooth tonneau. When you think of other convertibles, they often have a break at the back of the door and that's normally because they've had compromises around the roof packages and not been able to get that flow. That was almost the biggest challenge for us." 
What's your favourite detail on the car? 
"The cut-crystal lights: it wasn't easy and it's not an interpretation of technology that anyone has done before. We investigated it with the EXP 10 Speed 6 [concept]. Quite often, concept cars are a little bit superfluous but we made sure that when we were developing Speed 6, all of the learnings could, in principle, be applied to production."
Read more
15 countries in 24 hours with a Bentley Continental GT​
Exclusive first interview with Bentley boss Adrian Hallmark​
Source: Car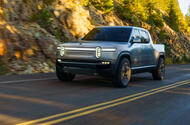 Electric five-seat truck has four-wheel drive and a range of up to 400 miles; will go on sale in late 2020 from $61,500
American electric car start-up Rivian has revealed its first model, a go-anywhere pick-up truck called the R1T.
Rivian is hoping to have the kind of impact Tesla has made in shaking up the established automotive set and believes it has found a niche with the creation of go-anywhere electric vehicles.
The five-seat R1T has been revealed ahead of the Los Angeles motor show, where it will be joined later in the week by a closely related seven-seat SUV called the R1S.
The first and second in a series of models eventually planned, they are built on a bespoke electric 'skateboard' chassis that is modular and can be used on all different types and sizes of vehicles.
The R1T extends 5465mm, which is marginally longer than the Mercedes-Benz X-Class.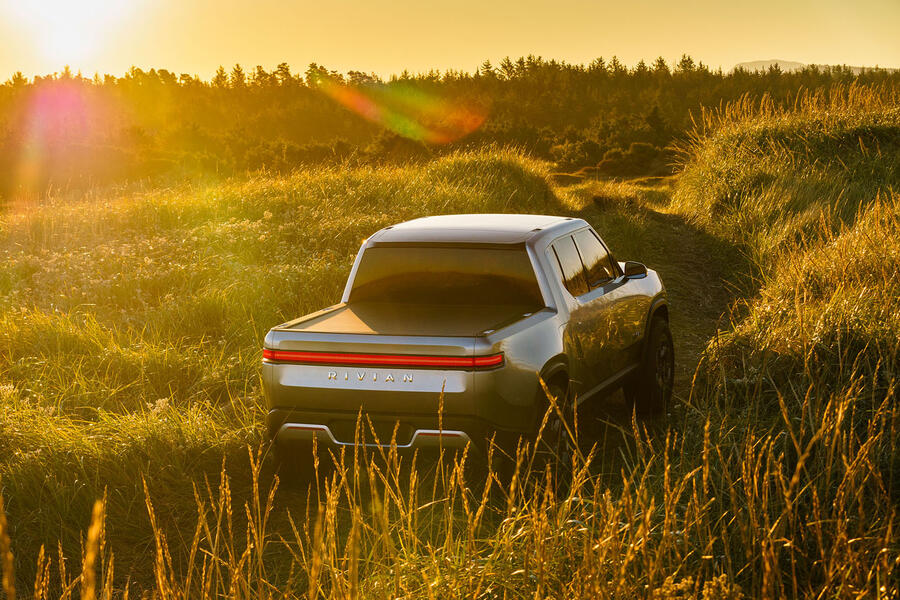 Rivian's battery pack is mounted in the floor of its platform. In the R1T, it will be good for a 300-mile range with a 130kWh capacity or up to 400 miles with the 180kWh 'mega pack'. A base-level 105kWh model will follow within twelve months of launch.
Four electric motors, one for each wheel, give four-wheel drive. Each produces 197bhp. Total combined figures through the gearbox are 754bhp and 826lb ft in the 135kWh R1T, resulting in prodigious performance; it's claimed the truck can crack 0-60mph in just 3.0sec and 0-100mph in less than 7.0sec.
Double-wishbone front and multi-link rear suspension features, alongside air springs and adaptive dampers. Rivian claims the electric drivetrain and chassis set-up allows for both impressive on-road performance and handling and precise off-road control that surpasses any existing mechanical solutions.
The R1T's flat floor is also reinforced with carbonfibre and Kevlar to protect its battery pack, while it has achieved a five-star crash test safety rating in the US.
It has a distinctive front-end exterior design, while its spacious interior features premium but durable materials that are easy to clean, in keeping with the off-road lifestyle brief. There are also two screens that display Rivian's own software and graphics.
In addition, there are packs of novel hidden features and clever solutions, including a 330-litre front storage area under the nose and a full-width hole running between the rear doors and rear wheels that's good for housing golf clubs.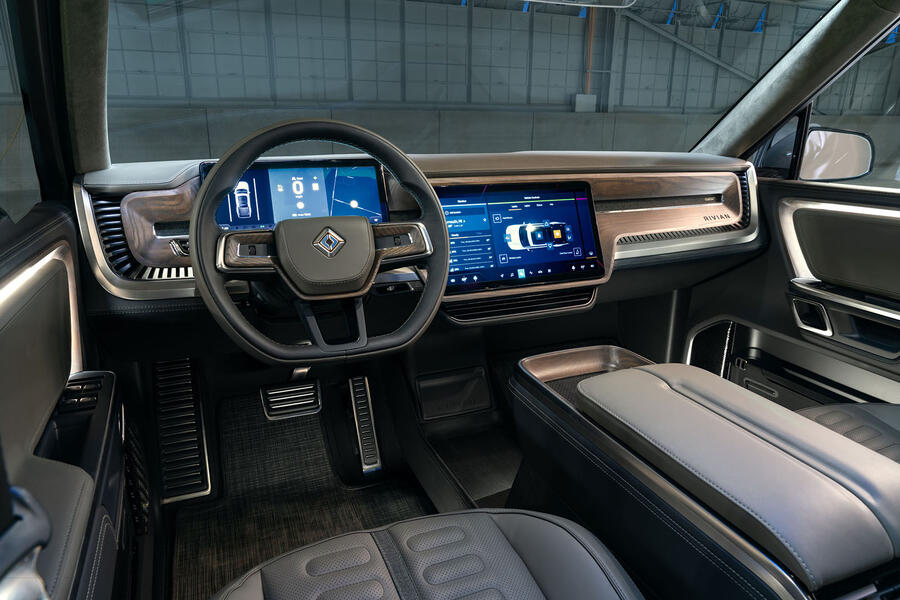 Rivian, founded in 2009, is looking to do things differently to other start-ups by having its entire business plan and funding in place before going public with its intentions, and even then keeping targets conservative.
Its founder and CEO, RJ Scaringe, has already gone through two stillborn versions of the R1T to get to this third, production-ready model.
The US-based company is backed by investors from the Middle East and employs some 560 people worldwide. Its design and engineering centre is in Plymouth, Michigan, and other key sites include a battery development facility in Irvine, California. It has opened an advanced engineering centre in Chertsey, Surrey, too.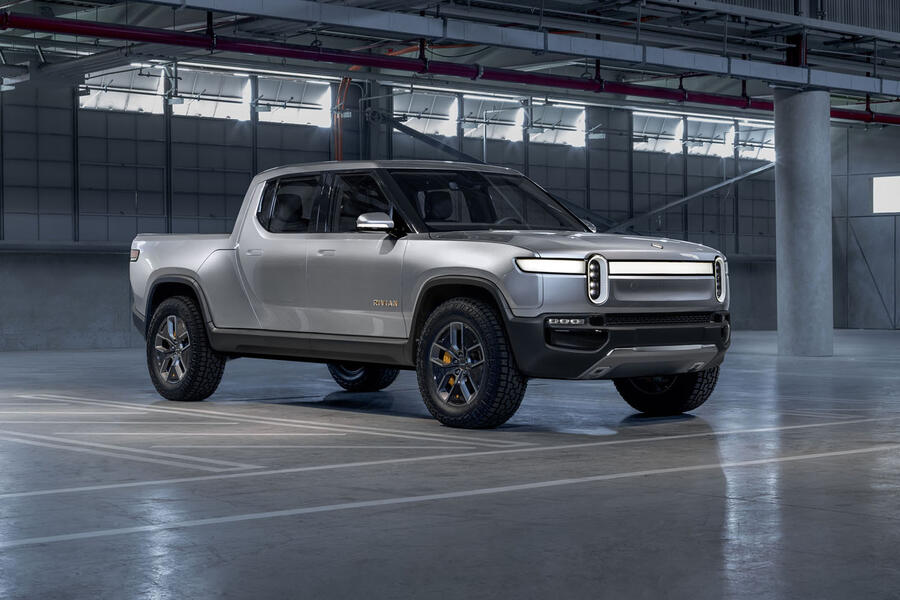 Manufacturing will take place at an old Mitsubishi plant in Illinois, which Rivian purchased for $16 million (£12.5m) last year. This has a capacity of up to 350,000 units per year.
Rivian's initial ambitions are much lower than that initially, with plans to be selling some 50-60,000 of its premium electric off-roaders by 2025/26. It does, however, plan to offer its electric skateboard chassis to other companies, either car makers or indeed any brand looking to launch an electric car, so long as their products do not compete with Rivian's own.
The R1T will go into production in late 2020, with the R1S following in early 2021. Prices for the former will start from $61,500 after federal tax rebates (£48,000), with Rivian accepting refundable $1000 pre-order deposits now. Right-hand drive production for the UK will follow around a year later.
Opinion: Rivian isn't just another electric start-up
Dyson's electric car – our vision of what it will be like
Musk pledges Tesla pick-up will have 'game-changing' new feature
Source: Car