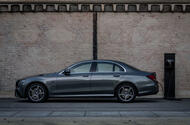 New petrol-electric plug-in hybrid saloon produces 320bhp and will cost from £47,450 in the UK
The new E300e follows the diesel-fuelled E300de to complete the line-up of Mercedes-Benz E-Class plug-in hybrids, and it will cost from £47,450 when it goes on sale early next year.
Available only in saloon form, the E300e is powered by a 211bhp 2.0-litre petrol engine and a 122bhp electric motor, giving combined peaks of 320bhp and 516lb ft. This makes it capable of 0-62mph in 5.7sec.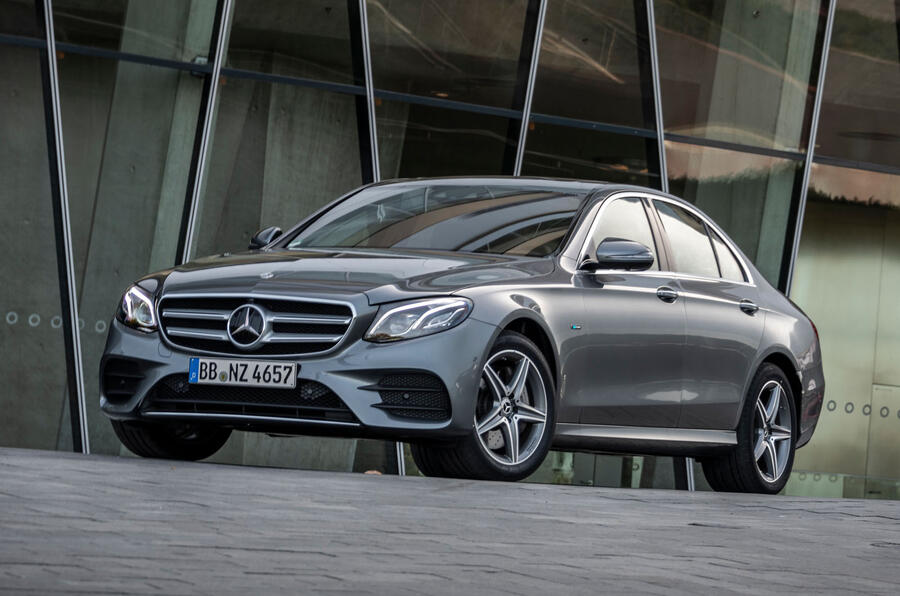 It achieves 134.5mpg on the WLTP combined cycle, with an electric-only driving range of 31 miles from a 13.5kWh battery. 
In entry-level SE trim, the E300e comes equipped with blindspot monitoring, illuminated door sills, parking assistance, 18in alloy wheels and heated front seats as standard. 
The higher-spec AMG Line trim, which costs £49,945, adds exterior styling elements taken from AMG's range of performance cars, an AMG steering wheel, tinted windows and twin-spoke alloy wheels. An extra £2395 buys the Premium Package with Mercedes' Comand Online communication system, wireless phone charging and a 360deg camera.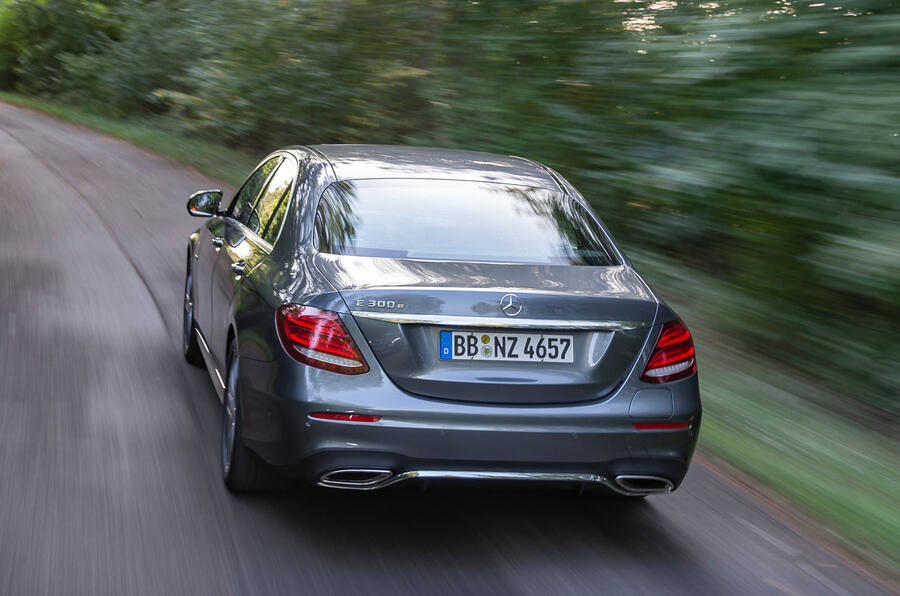 The £4395 Premium Plus Package features keyless entry and start, a powered bootlid and a panoramic sunroof. 
Optional extras for all trim levels include lane departure warning for £595 and a comprehensive driver assistance program for £1695.
Order books for the E300e are open now, and deliveries will commence in Spring 2019. 
Read more
New Mercedes-Benz B-Class to cost from £26,975
New Mercedes-AMG GLE 53 Coupé to get 429bhp straight-six hybrid
Source: Car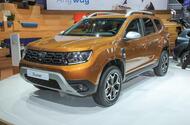 This is the new Duster, on sale in the UK from £9995
Value-focused SUV is now available to order with 128bhp and 148bhp 1.3-litre turbo petrol engines; deliveries in March
Dacia has released UK pricing and spec details of two new turbocharged petrol variants of its Duster SUV, on sale now. 
The TCe 130 engine is available from mid-level Comfort spec and above, priced from £14,395. The new 1.3-litre unit makes 128bhp and 177lb ft of torque, enough for a 0-62mph time of 11.1sec and a top speed of 119mph.
Also available is the more powerful TCe 150, making 148bhp from a tuned version of the same unit. It does 0-60mph in 10.4sec and hits 124mph flat out. It's only available in top-spec Prestige trim, and as such is priced from £16,295. Both variants have identical quoted WLTP fuel economy of 47.0mpg, with CO2 emissions of 137g/km.
Both variants come exclusively with a six-speed manual gearbox and are front-wheel drive, with 4×4 versions of both to be added in the middle of next year. There's no word on whether an automatic gearbox will be offered at a later date. 
The Duster range contains four trim levels: Access, Essential, Comfort and Prestige. The base variant, priced from £9995, comes with LED daytime running lights, height-adjustable front headrests and seatbelts, an engine stop-start system and automatic emergency braking. It also gets steel wheels and wind-down rear windows, however.
Essential upgrades the steel wheels to a different design and adds painted bumpers, air conditioning, a DAB radio and Bluetooth for £11,595.
Comfort, at £13,195, adds all-round electric windows, alloy wheels, electric adjustment for the mirrors, a 7.0in touchscreen infotainment system with sat-nav, a rear-view camera and parking sensors.
Top-of-the-range Prestige (£14,395) adds diamond-cut alloy wheels, a multi-view camera, keyless entry, climate control, keyless entry and blindspot monitoring. This version is £680 more expensive than the entry-level Ford Fiesta. 
Access trim is only available with the 113bhp and 115lb ft 1.6-litre SCe petrol engine with front-wheel drive, which achieves 43.5mpg and CO2 emissions of 149g/km. 
All other trims can choose this petrol engine with front or four-wheel drive (the latter with 40.7mpg and 158g/km CO2), or a 113bhp, 192lb ft diesel engine with front-wheel drive that records 64.2mpg and 115g/km. There's no automatic transmission. The 0-62mph sprint takes between 10.5sec and 12.9sec, with four-wheel-drive versions being the slowest, while top speed is 105mph for all four-wheel-drive models, 107mph for front-wheel-drive petrols and 111mph for front-wheel-drive diesels.
Diesel and four-wheel-drive petrol models carry a £2000 premium over front-wheel-drive petrols. Metallic paint remains a £495 option, while leather upholstery costs £500.
About a third of Dacia's UK sales are of Dusters, so it's a key model for the brand, particularly in the small SUV segment. About 80% of Dusters will be petrol, with the front-wheel drive, petrol Prestige model expected to be the most popular, followed by the front-wheel-drive petrol Comfort. 
The new Duster was revealed in full at the 2017 Frankfurt motor show. Despite not a single panel being carried over from the previous car, the exterior is an evolutionary design. Laurens van den Acker, Groupe Renault's senior vice president of corporate design, said this was down to the model's sales success. 
In addition, the Duster's interior has been reworked substantially by Dacia to provide a more upmarket feel while ensuring that the car remains affordable and usable. 
The dashboard has been redesigned, with the touchscreen moved to the upper part. That system now includes an optional multi-view camera for the first time (standard on Prestige). Other new equipment options available on a Dacia for the first time include blindspot warning, automatic air conditioning and automatic headlights — all of which are standard on Prestige.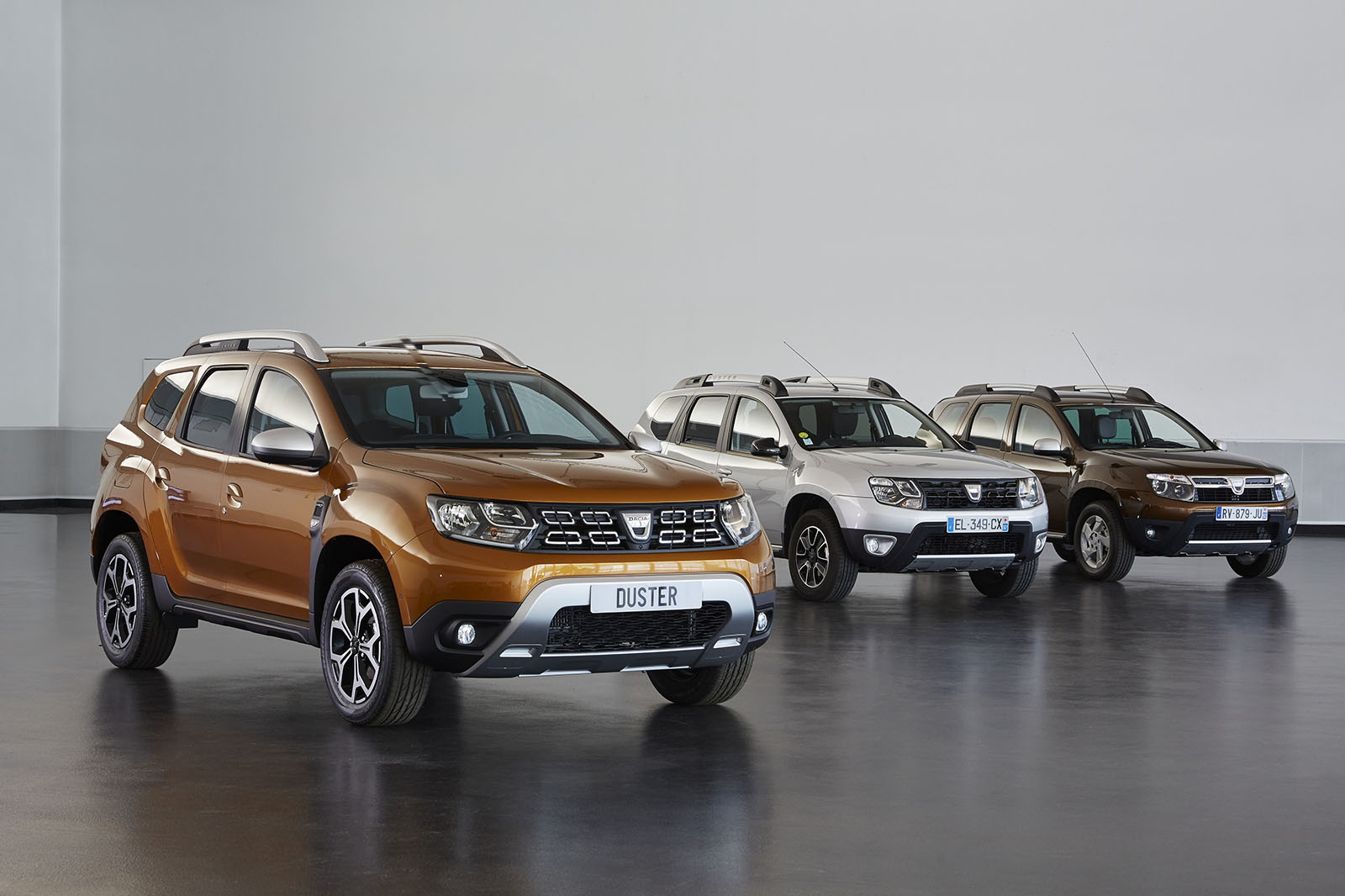 The latest Duster sits on the same platform as its predecessor and has identical overall dimensions, although the windscreen has been moved forward slightly to improve interior space. 
Dacia Day 2017: Autocar visits an owners' meet with a difference
The car now sports a broader front grille and wider headlights, while the rear lights have been moved to the corners. The square wheel arch style of the previous Duster has been retained, with new roof bars added. 
Dacia has sold more than a million Dusters since 2010 and year-on-year sales continue to rise. Van den Acker said that influenced Groupe Renault's thinking about the new model's design. 
"The big revolution is that we're not doing a revolution," he said. "The Duster's not
 at the end of its life. We 
still can't make enough to satisfy demand. So why change a good thing? But if you get close, you'll see that everything has been touched." 
Renault 'surprised' other firms haven't copied Dacia business model
Dacia design boss David Durand said ensuring 
the Duster retained an unpretentious feel, reflecting value for money, was vital. 
"The original brief was 
a white page, so we could explore everything — even if we did go back to familiar themes," he said. 
"When we are designing a Dacia, we always think about the customer. For example, if we put too many decorative chrome parts on, he will sit in it and say: 'This has no usage. Why am I paying for that?'" 
Dacia has yet to show the Duster's new interior, but Durand said: "The car is a strategic evolution on the outside, but it's more revolutionary inside."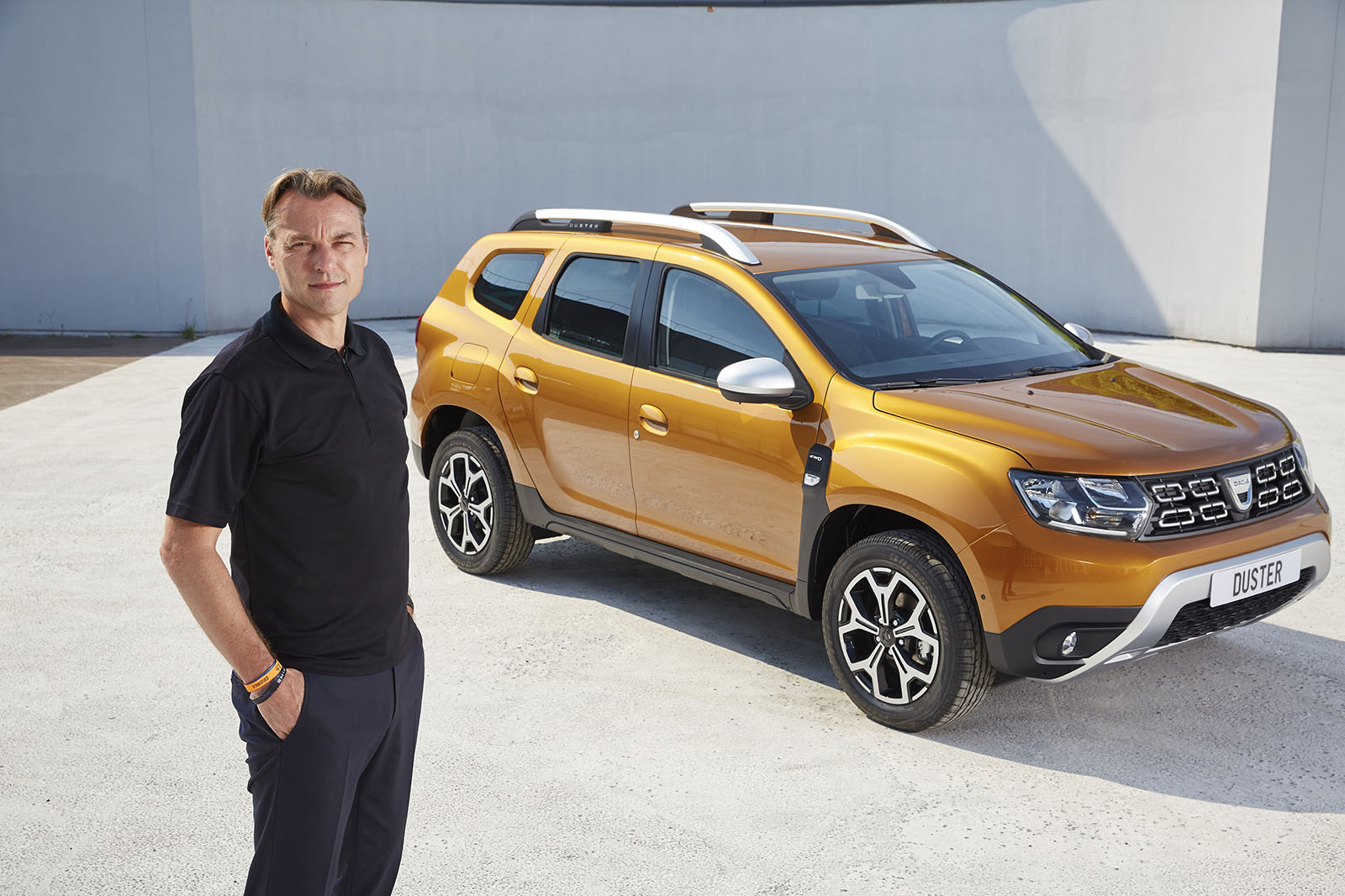 Q&A: LAURENS VAN DEN ACKER, RENAULT DESIGN BOSS 
Why didn't you increase the size of the Duster?

"The Duster has a bit of a magical size. We felt there was more worth to be created for our customers by fixing the design 'mistakes'. If we decide we'll need a bigger car, we'll do it with something else." 
Did having Dacia help shape a design direction for Renault?
"Dacia helped us to push Renault in a more emotional direction. Renault has become more Latin, more emotional. Renault's history is a little more humble than where we've pushed the brand to now, and I'm sure if we didn't have Dacia, a part of the company would be saying: 'Captur is great, but we used to have affordable cars. We need that as well.'" 
Can you explain Dacia's success?

"Dacia is a brand that established itself and maybe those are the strongest brands. The customers took ownership of it, really. Sometimes, we joke the less we manage the Dacia brand, the better it goes. If we start thinking about it, we might mess it up!" 
Read more
Renault 'surprised' other firms haven't copied Dacia business model
Source: Car
Tony Whitehorn, who has overseen the firm's meteoric rise in the UK, is leaving the company
Hyundai UK boss Tony Whitehorn is stepping down from his role with immediate effect.
Whitehorn, officially Hyundai Motor UK's president and CEO, joined Hyundai from Toyota in 2005, when the Korean firm was the UK's 23rd best-selling brand, with just 28,000 cars sold.
Last year, Hyundai sold just over 93,000 cars and was the UK's ninth best-selling brand, outselling the likes of Peugeot, Skoda, Seat, Honda, Citroen, and Fiat. 
Whitehorn, who was named an Outstanding UK Leader by Autocar at the 2016 Autocar Awards, has been one of the great innovators of the UK car market and car sales in the past decade. He helped propel his brand into the mainstream by taking full advantage of 2009's scrappage scheme, which was designed to stimulate UK new car sales after the global financial crisis.
He also launched new showrooms in shopping centres in a break from the traditional car dealership, and has been an early innovator with selling cars online. That's recently extended to the sale of Hyundai's new Kona Electric, the initial batch of which have been sold only online and almost exclusively to buyers new to the brand. 
Whitehorn is understood to be keen to remain in the automotive industry, and will also likely keep an as yet unspecified advisory or executive role within Hyundai.
Source: Car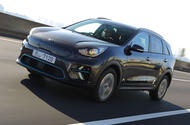 Electric Kia serves up zero-emissions motoring in an impressively affordable, crossover wrapper
You have to hand it to Kia. Operating from a separate building to the enthusiast radar not long ago, it recently put a competitive sports saloon into production and now threatens to break ground in more progressive fashion.And how. While the rear-driven halo atop the Stinger GT-S still glows brightly here at Autocar, in a broader context there can be no doubt almost 300 miles of WLTP-certified electric range and an asking price close to £30,000 is more momentous.That is what the new e-Niro crossover offers. Granted, it does not redefine the EV proposition in any singularly remarkable way. Sister brand Hyundai recently launched a version of the Kona with the same powertrain and for a similar price. The Tesla Model S is still a benchmark for range and will do 334 miles even in entry-level '75D' form, while the excellent Nissan Leaf asks less of your finances than the newcomer.But the Kona has a substantially smaller boot than the Kia, limiting its appeal as a practical family crossover. Similarly, you will pay £70,000 to join the Tesla troop and even in its second generation the Leaf requires cable action after just 168 miles. In light of this, the e-Niro is surely the Goldilocks option.Built in right-hand drive and to generous 'First Edition' specification (including DAB radio, aerodynamic 17in alloys, plenty of leather trim within), the car tested here is the version British buyers will get, so ignore the South Korean numberplate. First deliveries are in April and the e-Niro will get the same seven-year warranty as the marque's other models, and that includes for the battery back and electric motor.And a quick note on that battery: Kia initially communicated the car's WLTP range as 301 miles. That figure, the brand now says, was the result of an incorrect testing methodolgy applied by an independent organisation. The urban portion of the test was disproportionately long, and because electric cars use less energy at lower speeds, the driving range duly improved. The official, correct range is 282 miles.It's doubtful a marginally lower official range will deter many, if any, prospective buyers, and in any case the e-Niro is able to replenish its battery to 80% capacity in less than an hour using a 100kW source. Owners charging in more typical fashion – from a 7.2kW wallbox charger at home – can expect a full charge in roughly nine hours, says Kia. A 50kW charger – now found at many service stations – will get you to 80% in 75 minutes. 
Source: Car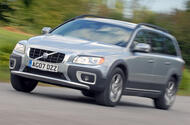 Volvo XC70 makes a sensible family wagon for winter
Surely, someone who deals exclusively in the purchasing and selling of used cars knows what to fill their own garage with
The simple truth is that if you really want to know which cars you should be buying and running, you need to check out what a decent car dealer is steering.
That's why I had a quick chat with Bradley Mitchell, who runs Hunter's Lodge Cars in the Midlands. Indeed, his opening line to me was that he had "bought a couple of high-mileage cars this year in the name of Bangernomics". 
That's nice to hear, especially from someone who pretty much has the pick of whatever is passing through. Except that old Bradders isn't so old school that he's only going to smoke around in whatever has the longest ticket and fullest tank. He buys cars because he loves them. Not all car dealers do. 
He says: "The first Bangernomics purchase was a family wagon and also a dog-carrier: a 59 plate Volvo XC70 D5 auto with 125,000 miles, full history and the all-important cambelt change at 100,000 miles. I paid £5700 for it a few months back. It has now done 130,000 and hasn't cost me a bean apart from some new tyres on the front. I think if you are talking fitness for purpose, then it's one of the best cars I've owned." 
They are pretty good and a cursory glance at the classifieds certainly proves that they are funky to look at. Dial all the way back to 2009 and £4995 gets you a 2.4 D5 SE Geartronic with 140,000 miles. Sorted out by a dealer, it looked more than ready for winter. 
Then there are Minis, finally affordable, but caution is advised when you are paying a grand or so. They are also perfect to be mucked about with, as Bradley has proved.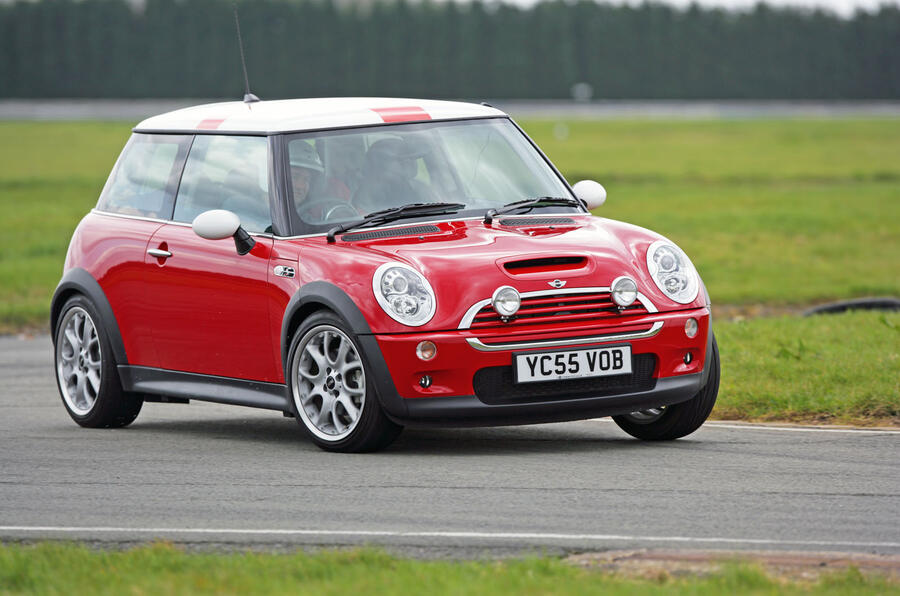 "The second Bangernomics buy was a toy for me, a 2006 Mini Cooper S with 120,000 miles and in a pretty sad state," he says. "Got it in the trade through a Vauxhall dealer in Bristol. It hadn't been serviced in 50,000 miles and hadn't had much, if any, love. It did, however, have an unusually high spec, including heated leather Recaro seats, sat-nav and a limited-slip diff. I've had the engine uprated to 230-240bhp and all the paintwork and wheels done, plus four new Avon tyres. So after buying it for £1500, it owes me £2800. That's two great cars for £8500." 
He's right, of course. That's the whole point of used cars: they deliver value for money. There is a bit of effort required on your part usually to sort them out, but I am continually pointing out Bangernomics isn't just buying cars for pennies: it is also finding ones that work for you. Be like Bradley.
What we almost bought this week
Maserati 3200GT: Almost bought? That's right: we chickened out. After all, it's a thirsty old 1999-reg GT but at least it's the original and sought-after banana-tail-lights version. It's the four-speed automatic, too, which suits the 3.2 V8 better than the manual. It has done 72,000 miles and has full main dealer service history (cambelt changed last April).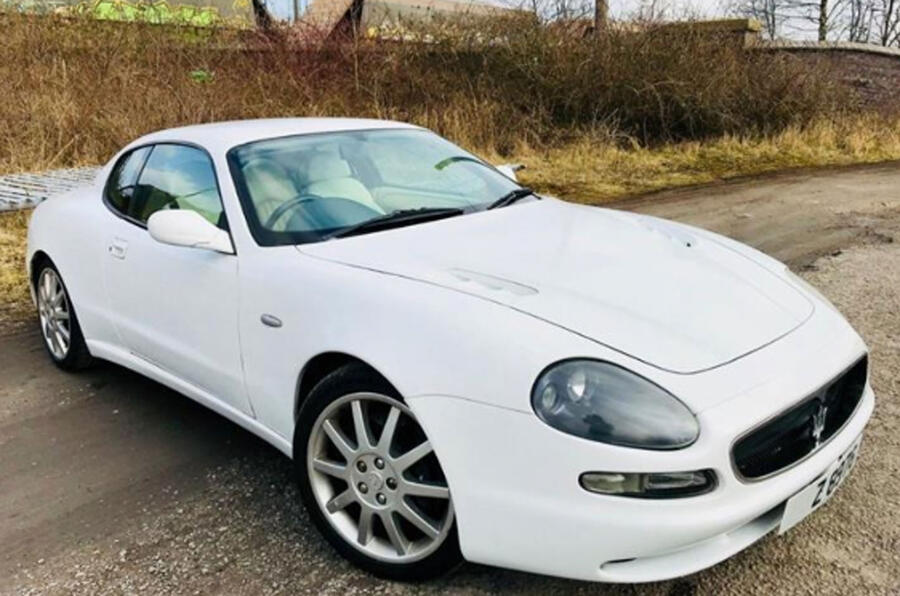 Tales from Ruppert's garage
Land Rover Series 3, 29,392 miles: The Lorry really needed its MOT and eventually it passed. A long time ago, I may have mentioned that the nearside indicators were on the blink. I investigated, of course, but nothing seemed to work. Instead, I used hand signals. 
The garage had to do an awful lot of digging into what must be one of the simplest electrical circuits in automotive history. They also rebuilt the carburettor. I had spoken to a specialist a while back and they said don't bother with it. So-called specialists are often wrong. It has never run better.
Reader's ride:
It is nice to catch up again with Jake Belder, who has bought a rather wonderful Subaru Outback.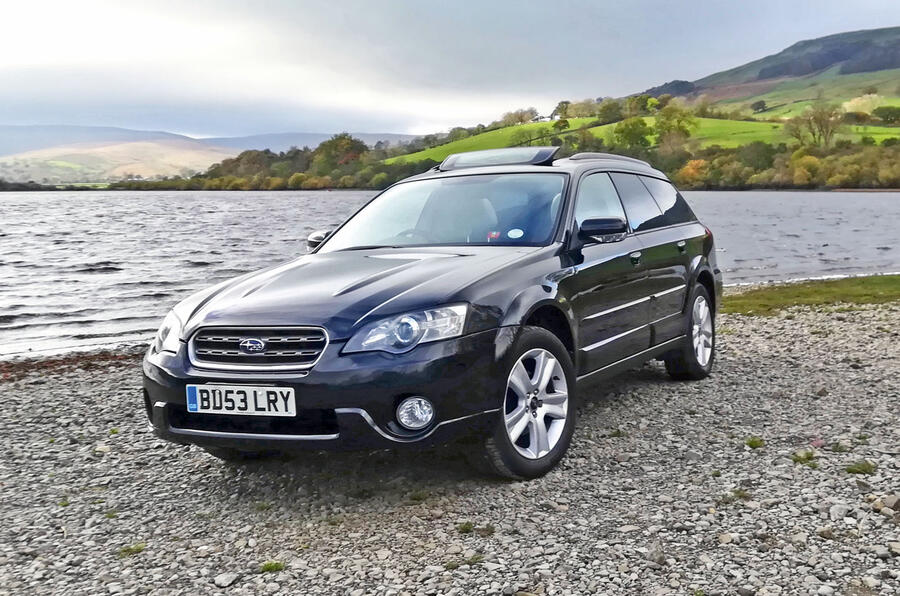 "It looked great on paper, with a full history, new MOT and good photos," he says. "It has the 3.0-litre flat six and auto gearbox. The mileage was just under 140,000. I put in a low bid and the seller accepted. 
"I gave it a service and have replaced the inner CV gaiters, anti-roll bar links, ball joints, tie rod ends and a rear wheel bearing. Other than that, it's been 4000 miles of effortless (if slightly thirsty) cruising." 
Readers' questions
Question: Is there a good family saloon for £8000 or have SUVs killed them off? Darren Nuttall, Folkstone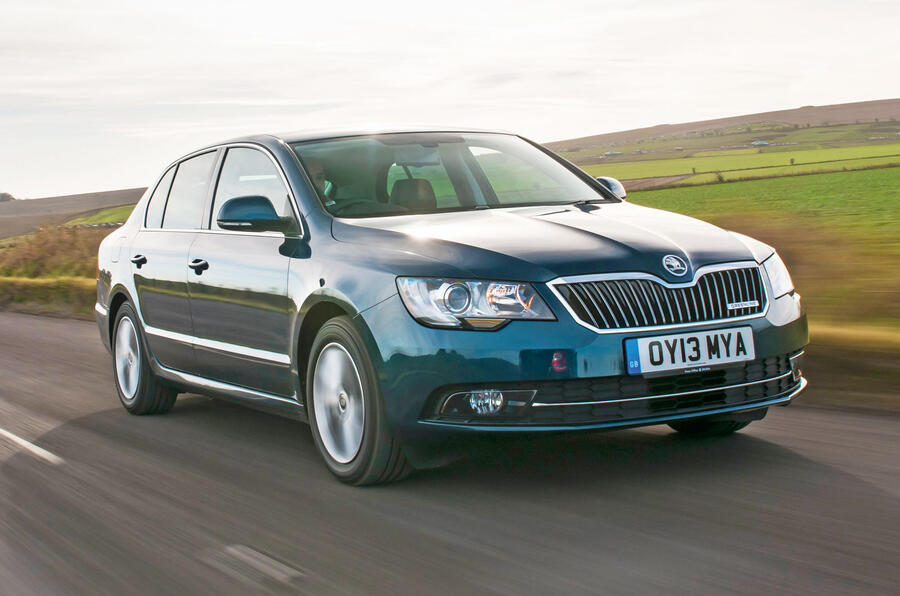 Answer: Sadly, the new Peugeot 508 is out of your price range but a low-mileage 2013/13-reg Skoda Superb 1.8 TSI SE should do nicely. You won't believe the interior space, equipment level or the performance from that sweet-revving 157bhp motor. John Evans
Question: Why have I been sent a road tax reminder for my zero-rated car? Sally Kirkup, Bodmin
Answer: A car can attract no road tax but is not exempt from it. So no car can be driven on the road without it being taxed, whether it costs £800 or zilch. The alternative, a £1000 fine, should clear up any confusion. John Evans
Question: Is a timing chain more reliable than a timing belt? Scott Dawes, by email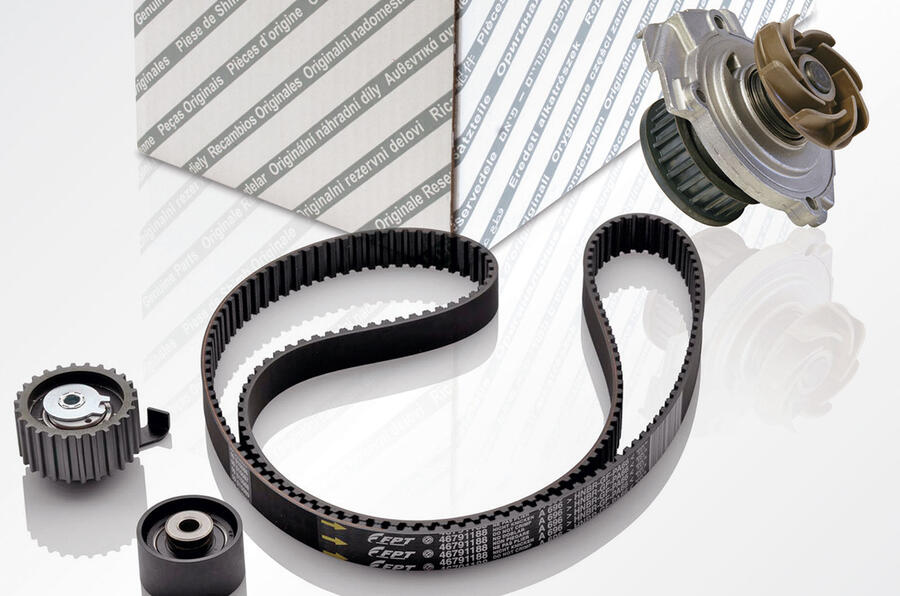 Answer: Not necessarily, as a colleague who owned a chain-driven Vauxhall Zafira is fond of saying. However, it wasn't his car's chain that let go but the tensioner. Whatever a belt's merits, at least there's a requirement to replace it and the tensioner at intervals. John Evans
Read more
Company car tax: what you need to know​
Source: Car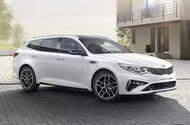 Our reporters empty their notebooks to round up this week's gossip from across the automotive industry
This week's gossip from the automotive industry brings news of a more dynamic Kia Optima, bolder styling for future Skoda models, and a concept version of a Lamborghini SUV built exclusively for racing.
Kia's handling ambitions
Kia has put an improved chassis set-up for the Optima range, especially the hybrid saloon, on the 'to do' list for handling guru Albert Biermann (who also doubles as boss of sister firm Hyundai's N performance brand).
Kia's flagship saloon was developed before Biermann's arrival, but his work on vehicle integrity has ensured that the new Ceed has a better ride/ handling balance, which is an improvement that's now on the cards for the Optima. 
New look for Skoda
Skoda will introduce bolder styling in the future, but design chief Oliver Stefani insists its vehicles will continue to prioritise practicality and function. The new 'smart understatement' design language will be seen first on the forthcoming Scala family hatch. Stefani said: "Skoda values have always been functionality, usability and practicality. We'd like to add more emotion." 
Volkswagen in China
You know about the Volkswagen Touareg, Tiguan, T-Cross and T-Roc SUVs – but have you heard about the Tharu and Tayron? Those are the names given to two of Volkswagen's China-only SUVs that will be sold by its joint ventures in the country, FAW Volkswagen and SAIC Volkswagen. 
Lambo goes racing
Lamborghini has unveiled a Urus ST-X Concept, a racing version of its 'super-SUV' that is being developed for a one-make championship that's due to start in 2020. The Italian firm says that the racing machine will be 25% lighter than the road version, and the series will include both circuit and off-road track events.
Read more
Refreshed Kia Optima range led by £33,350 Sportswagon GT fast estate
Lamborghini Urus at Goodwood: 641bhp SUV shown in action
Source: Car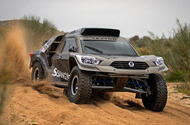 The Ssangyong Rexton DKR Dakar Rally
Korean firm unveils new V8-powered challenger for South American event that takes cues from its largest SUV
Ssangyong has launched its new Rexton DKR, which will compete in next month's ultra-tough Dakar Rally.
The machine has been built by the Korean firm's Spain-based Ssangyong Motorsport division and will be driven by Spaniard Oscar Fuertes in the 11-day marathon rally, which takes place in Peru from January 6-17.
The Rexton DKR is a dune buggy-style creation with a tubular chassis that has little in common with the large SUV of the same name other than some styling cues. It features a 450bhp V8 mounted in the back of the car, driving the rear wheels through a six-speed sequential gearbox with a Torsen self-locking differential.
The car weighs less than 1900kg. Ssangyong says it can achieve 0-62mph in 4.4sec and a top speed of 122mph. It competes in the T1-3 class for two-wheel-drive, petrol-powered vehicles.
This year's Dakar takes place almost entirely on desert stages, so the Rexton DKR is fitted with 17in tyres and double-arm suspension to cope with the uneven, sandy terrain.
Former Spanish national champion rally driver Fuertes and co-driver Diego Vallejo contested last year's Dakar in a Ssangyong Tivoli-based machine, finishing as the second rookie team and 32nd overall.
Read more
Racing a Ssangyong Musso around Britain's mini-Nürburgring
Source: Car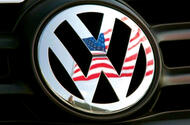 The diesel scandal did tremendous harm to Volkswagen's reputation in America, a market that it tried to conquer with the promise of a 'clean diesel.'
Thousands of diesel-powered Volkswagens were bought back by the company after Dieselgate. Where will they all end up?
Have you ever wondered the fate of those thousands of diesel Volkswagens that the company bought back from their American owners in the wake of the diesel emissions cheating scandal? 
There were a spectacular 350,000 of them that have been stored in 37 compounds across the country. Crushing them all would be a horrendous waste, not to mention a further abuse of the environment. So, what's happening to them?
According to a Volkswagen spokesman at the Los Angeles motor show, they're being retrofitted with corrective hardware and then, depending on their age and condition, sold to Volkswagen dealers for retail or sent to auction. 
The cars are being sent in waves in order not to flood the market and lower their value. According to our man, the residual values have been better than you might expect, because, he says, there are quite a lot of people who still want a diesel TDI engine, despite the unfortunate history.
Not every car gets saved. A 100,000-mile 2013 Passat, for example, will ride again, but older cars with higher mileages will be scrapped, because rectification doesn't make economic sense. 
There's no indication of how long the process will take, nor what proportion of cars will be scrapped, but it's good to hear that a significant number of them aren't going to be trashed.
Read more
16% of Volkswagen Dieselgate 'fix' cars suffer power loss, says UK court case
Dieselgate: Stuttgart court orders testimonies from Volkswagen executives
Source: Car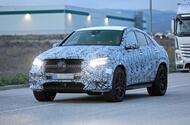 Mercedes-AMG's coupé version of the GLE has yet to be revealed, but new spy shots catch a hot '53' version testing ahead of 2019 release
Mercedes-Benz is several months away from revealing its new GLE Coupe SUV, but spy photographers have already caught a hot AMG version testing in disguise.
The sloping roof version of Mercedes' latest GLE, which recently went on sale in the UK, isn't due to make its debut until mid-2019, with deliveries towards the end of the year. These shots show the GLE Coupe will feature an evolutionary profile and similar shape to the outgoing model, but with front- and rear-end designs adapted from the latest GLE and a more steeply raked roofline.
The GLE Coupe sits on the same MHA (Modular High Architecture) platform introduced with its straight SUV sibling, introducing more space for rear-seat passengers and the capability of offering hybrid variants across the line-up.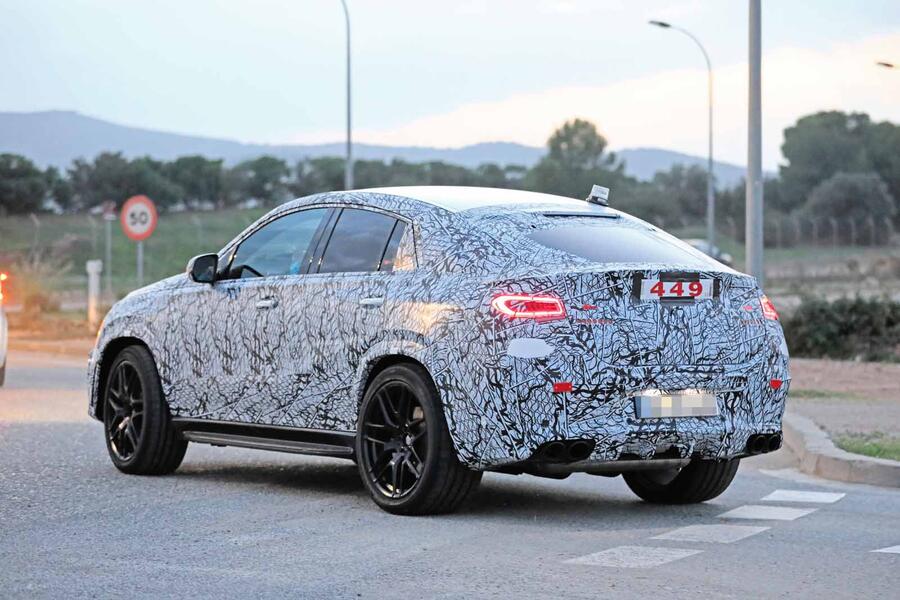 A selection of four- and six-cylinder turbocharged petrol and diesel engines will power the GLE Coupe's standard line-up. The range will be topped initially by an AMG-tuned GLE 53, using the same 429bhp 3.0-litre inline-six petrol unit as the CLS 53 four-door coupé. That makes use of a mild-hybrid system featuring an integrated starter/generator adding up to 184lb ft of torque when needed. 
The engine, also expected to arrive on the GLE SUV next year, should make the GLE Coupe capable of 0-62mph in just under five seconds, while offering improved official economy over the old GLE 43 equivalent. It will be mated to a nine-speed automatic gearbox and Merc's 4Matic four-wheel-drive system.
In 2020, Mercedes is expected to top out both GLE ranges with full-fat AMG 63 variants, offering around 600bhp from the now-familiar 4.0-litre 'hot vee' twin-turbocharged V8. That engine could potentially see a hybrid system integrated into it, improving roll-on performance and official economy. 
Read more
Mercedes GLE: 2019 SUV on sale now from £55,185 
New Mercedes EQ C: all-electric SUV revealed
Source: Car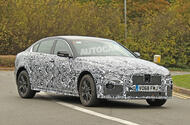 Jaguar's facelifted saloon is set to get Project 8-inspired design and mild-hybrid tech
Jaguar will launch a facelifted version of its XE next year, UK boss Rawdon Glover has confirmed.
Scooped by Autocar earlier this year, the BMW 3 Series rival will receive an update in 2019, said Glover, four years after the model launched.
Jaguar will be hoping to turn around dwindling sales of its XE, which hasn't been able to compete with models such as the 3 Series and Audi A4 in the business car market.
Glover said the updated XE was "critical to maintaining its market place". However, he admitted that CO2 emissions won't be reduced in the facelifted XE, an important factor in business car buying decisions.
"CO2 won't change, we have what we have," said Glover. "It's about understanding where we can play – small and medium businesses and affinity schemes, for example."
The fact that CO2 emissions won't change suggests a plug-in hybrid powertrain won't be introduced into the XE, despite the technology coming on board imminently at sibling brand Land Rover. It will introduce a plug-in hybrid version of its new Evoque in the next 18 months.
However, the facelifted XE is expected to employ a 48V mild hybrid, boosting the efficiency of the four-cylinder petrol and diesel line-up. 
It is thought that the new, more stringent WLTP emissions tests mean that CO2 with the mild hybrids will remain the same as the existing line-up.
The recently introduced range-topper, the four-wheel-drive 300 Sport, is expected to carry over largely unchanged.
The 2019 XE will receive a series of tweaks to the exterior design, which is expected to take cues from the XE SV Project 8, while the interior will be inspired by the I-Pace, including a Touch Pro Duo infotainment system. Alongside this, we can expect improvements to the cabin, centring on boosting material quality and general fit and finish.
Technology is also an area in which the XE is starting to fall behind some key rivals, so alongside infotainment and connectivity upgrades, we're likely to see the introduction of some semi-autonomous driving features.
Minor upgrades to improve refinement should feature, too, while tweaks to the suspension would ensure the XE balances ride comfort and handling with even more aplomb than the current car.
The XE has already been spotted hot weather testing in Nevada, US, as well as near Jaguar Land Rover's base at Gaydon, Warwickshire, as our spy photos show.
The updated model is due to go on sale in April.
Read more
Jaguar considers transformation to EV-only brand
Source: Car