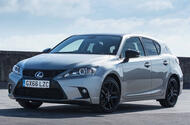 Lexus hybrid hatchback has been updated for 2017, including the addition of two new trim levels and revised standard equipment elsewhere
The Lexus CT 200h has been updated, with the addition of new Sport and Executive Edition trim levels, and a raft of upgrades elsewhere in the range.The
The new CT 200h Sport and Executive Edition trims both cost £23,745, which is £1750 above the entry-level S trim. In addition to that trim's standard equipment, Sport gets a reversing camera, sat-nav, rear privacy glass and black 17in alloys. Lexus claims that this version is aimed at younger customers.
A new £2500 Sport Plus pack combines parking sensors, keyless entry, heated front seats and a sunroof, along with a black painted roof.
The Executive Edition gets cruise control, sat-nav and grey 17in alloys over the standard specification. The new editions compete in price and position with the BMW 116d Sport and SE respectively for the CT 200h Sport and Executive Editions, as well as the lower end of the Infiniti Q30 range.
Elsewhere in the range, Lexus has reduced the price of its premium sat-nav system by £345, so it now costs £1650, and on all cars but the entry-level CT 200h S, a reversing camera now comes as standard.
Two new paint colours are available: shades of metallic blue and brown, while Advance spec cars now have red or blue cloth upholstery options.
The updated CT 200h is on sale now, and first deliveries are slated for the beginning of November.
Source: Car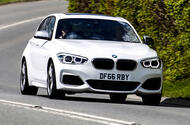 Rear-drive balance, a smooth six-pot motor and a beautifully judged eight-speed gearbox: the M140i is as rewarding as the car it replaces
Despite not being a 'proper' M car, the M135i has become something of a cult classic among the automotive community. First released in 2012, it's one of those machines that doesn't look particularly exciting on paper but offers a truly special driving experience. It is, without doubt, one of our favourite hot hatches.So why, you might ask, has BMW gone to the effort of replacing the M135i with the new M140i? After all, if it ain't broke, don't fix it. Well, it turns out that BMW is well aware of this idiom and has embraced it, choosing to update the current car rather than overhaul it. The badging has been altered to bring the M140i in line with its M240i and 440i coupé siblings and the sonorous 3.0-litre engine has been fettled to produce 335bhp – up 14bhp. No downsizing here, thank you very much.Producing the same 369lb ft as the BMW M2, the M140i promises to be quick in a straight line, but you can't help wondering if BMW should have considered updating the chassis, too. Especially when you consider that the Ford Focus RS, Honda Civic Type R and Seat Leon Cupra 290 have all moved the hot hatch game on considerably in recent years. 
Source: Car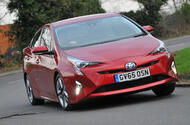 More than 4000 UK Toyota Prius cars will be recalled – 340,000 globally – due to a fault with their parking brakes
Toyota is recalling 340,000 Prius cars around the world – of which 17,000 are in Europe and 4633 are in the UK – due to a fault found with the car's parking brake.
The first instance of the fault, in which the parking brake disengages without warning if not left in park mode or switched off, was reported in Japan earlier this year, but it has taken until now for sufficient reports to come in for the fault to be recognised as a recurring issue. A Toyota UK spokesman said that the company is unaware of any incidents having happened in the UK.
The affected cars were built between August 2015 and October 2016, and the majority are in Japan and America, although some are in the UK. The fault is only found in the current generation Prius, and Toyota confirmed that no other models are affected.
A Toyota spokesman also clarified that the car automatically puts itself in park mode when switched off, so to present any risk of rolling, the car has to be switched on and not in park mode.
The recall will start in the coming weeks once an official announcement has been made by Toyota, and the company will follow the DVLA process of recalling cars. It takes around half an hour to complete the fix to the car, which involves a Toyota technicial adding clips to the brake cable dust boots to prevent debris and water from entering the brake cable.
Concerned owners are encouraged by Toyota to contact their local dealer or call Toyota's recall helpline on 0800 8766 750.
Source: Car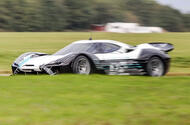 Picture credit: autohome.com
Ahead of its expected launch next month, NextEV's upcoming hypercar has been spied testing in the UK
NextEV's secretive new hypercar has been spied testing in the UK, revealing the sleek shape and race-grade aerodynamic properties of the electric-powered two-seater in the metal for the first time.
Set to be unveiled next month, the new hypercar is the first in a series of production cars planned by NextEV, whose profile has been raised since its formation in 2014 by its participation in the global Formula E championship. The car was previously previewed in a design sketch that surfaced on Chinese social media.
The Chinese-based electric vehicle start-up, headed by former president of Ford of Europe Martin Leach, has already indicated to Autocar that the hypercar will set new standards in electric car performance.
In an interview earlier this year, Leach said the car's electric drivetrain, which will incorporate various components developed in the cut and thrust of Formula E competition, would produce beyond one megawatt of power, which equates to 1341bhp.
The NextEV hypercar, pictured testing in prototype form, is expected to rival the McLaren P1 and LaFerrari, as well as the upcoming Aston Martin AM-RB 001 and recently confirmed Mercedes-AMG hypercar in both performance and price.
Reports out of China suggest the power of the production version of the new hypercar will reach 1360bhp, although this is yet to be officially confirmed by NextEV. There are also suggestions that the low-slung coupé will provide 0-62mph acceleration in less than three seconds and reach a top speed of more than 186mph.
Although NextEV is remaining tight-lipped on planned production volumes and pricing, the expectation is the new hypercar will be built in a volume of less than 1000 and cost close to £1 million.
Leach says the NextEV flagship road car has been developed over the past three years using information shared between its technology division, racing division and supercar division.
NextEV's racing team has used a dual-motor set-up on its Formula E car, which started the 2015-2016 season 65kg heavier than some of its rivals. "But we've managed to take 20kg out of that figure now," said Leach.
He said this expertise at saving weight would benefit the road car and dismissed concerns that it might struggle to offer a competitive range, claiming that "it's a hypercar, so it's both aerodynamic and light, two things that are most important in maximising range".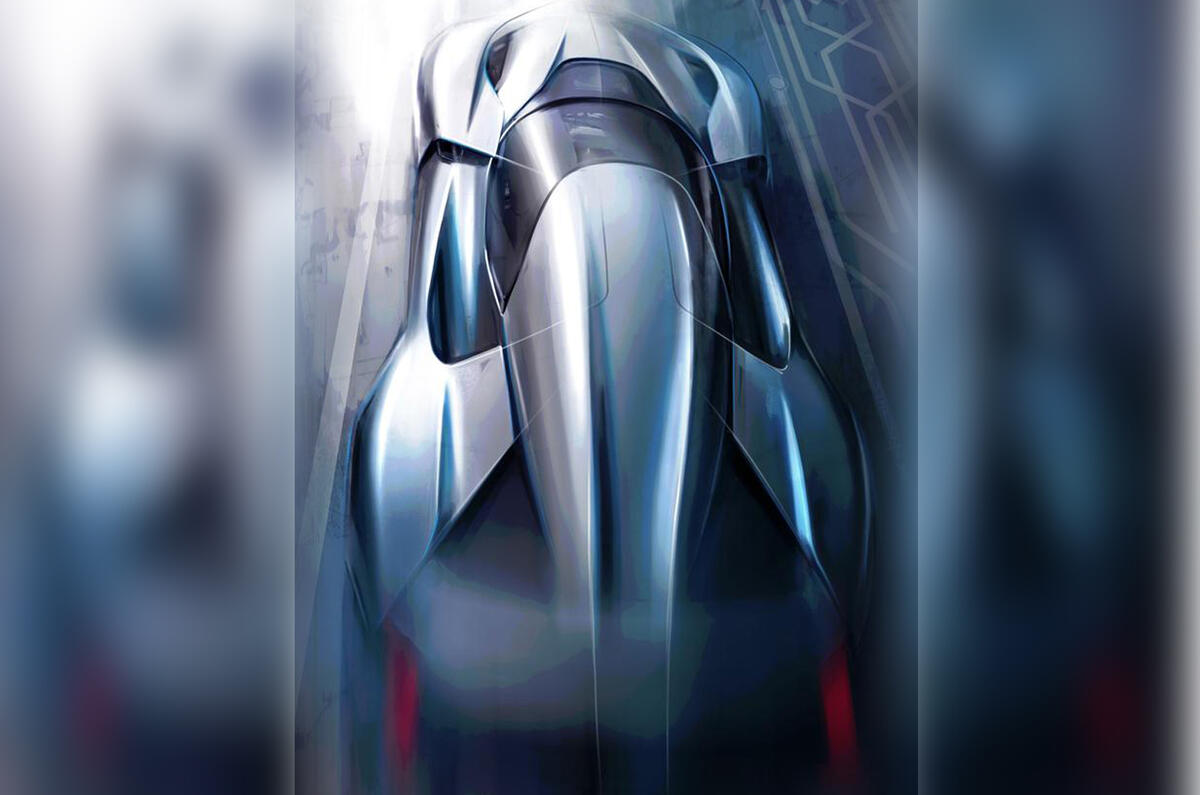 Leach emphasised the fact that his company is still in the start-up phase of its life. "We've only been around since last year and we're planning on revealing the supercar this year. That's a very fast rate of development for a new company."
Although NextEV's first model is aimed at very top echelon of the performance car market, Leach insists the company has bigger ambitions than being a low-volume hypercar manufacturer.
"The first car is designed to attract attention and to show what we can do from a technology standpoint," he said. "But we will ultimately offer a wider range of models."
Leach objects to comparisons between NextEV and Tesla, suggesting its upcoming range of electric cars will offer levels of universal convenience and accessibility associated with mobile phones.
"We want our company's reputation for premium products to be geared to quality and customer satisfaction, not price," he said. "The world market for cars was 90 million units last year and we see opportunities across the whole market."
Leach won't be drawn on NextEV's early production targets, but the company's intent on becoming a force in the electric car ranks is underscored by its broad-based operations at six locations in Europe, Asia and the US, and it plans to build its global workforce to more than 5000 before the end of 2017.
Autocar understands NextEV's plan is to reach global sales of more than 500,000 cars by early in the next decade, concentrating at first on the Chinese market, where favourable conditions exist for electric cars following government-backed initiatives to reduce air pollution.
NextEV has confirmed it will work with Chinese car maker JAC (Anhui Jianghuai Automobile Company) in the development of so-called new energy vehicles (NEVs) – a phrase the Chinese Automobile Ministry uses for electric vehicles.
The partnership between NextEV and JAC has a reported budget of more than £1 billion to develop new electric vehicles and what the company describes as "smart, connected cars".
NextEV said earlier this year: "NextEV and JAC Motors will partner to bring the industry forward, through the sharing of their joint technical expertise, supply chain, marketing, advanced manufacturing and capital."
Source: Car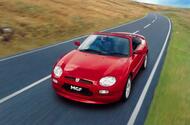 Back in 1996, Allan Muir took his long-term MG F test car out for a spin after 10,000 miles of ownership
When the MG F launched in the autumn of 1995, it was met with much excitement from sports car enthusiasts. Being the first new car under the MG marque since the B of 1980, expectations were high.
On 18 December 1996, slightly more than a year on from the car's launch, Autocar's Allan Muir gave his verdict on 10,000 miles in the F.
"No matter what we end up thinking of the MG F, we should all be celebrating the fact that Rover has built this car at all," Muir began.
"For years we've been crying out for an affordable British roadster to pick up where the MGB left off, and here it is – an all-new design with a pukka mid-engined layout, a terrifically rigid chassis, rear-wheel drive and state-of-the-art engines."
The car's modernity brought its benefits, too. "The MG F puts as much emphasis on refinement, comfort and user-friendliness as it does on the driving experience," Autocar proclaimed. "No longer do you need to be a hardened enthusiast or have the patience of a saint to put up with the hassles previously associated with an open-top car."
The F that our man had been testing was the more sporting 1.8-litre VVC-engined model, costing £19,940.
Two options were fitted to the car. Firstly, the "marvellous" pearlescent Amaranth paint, at £315, which "appeared to change colour depending on the light", and secondly the £1095 glassfibre hard-top roof, an option that was taken up by around half of buyers.
So, how had Autocar's long-term tester found the car after 10,000 miles?
"Apart from the inherent enjoyment to be had from driving with the roof down, it's the 143bhp engine that really makes the MG F. It has enough power to propel the car along at a decent pace and hide the wideness of the gear ratios – both problems with the basic [1.6-litre] 118bhp car," Muir began.
Not only was the 1.8 engine in Autocar's F "fruity sounding", but it was also more free-revving for its mileage, and gave a respectable 33mpg average fuel economy.
It was practical, too: "Although the cabin is quite narrow, it's easy to enter and exit and is a comfortable place for two people to spend time, while the boot is big enough for squishy bags."
Being a Rover Group car, though, there were some inevitable pitfalls.
"The main source of frustration is the heater and ventilation system, which has proved painfully inefficient," we lamented, because "the demister is slow to clear the windscreen and the temperature control seems to consist solely of maximum heat (which soon sears the eyeballs) or cold. Visibility is restricted for too long on cold mornings."
In fact, our man found driving with the soft-top up to be the least desirable mode.
Then it was onto the roadster's looks.
"'Pretty' is the adjective that springs to mind," said Muir. "The MG F is a little effeminate and lacking in aggression for my liking. It's at its best in wacky colours like that of our car, and on the five-spoke alloys." The hard-top was one of the best looking of its type, too.
Two things went wrong during the car's time with us: a rattling hard-top, which had a new seal fitted under warranty, and a restrictive air intake hose on the engine, which was replaced with a harder one by MG, free of charge.
Most important for a car like the F, however, were the driving dynamics. The MG wasn't all rosy, though: "Rover has trodden a safe path with the MG F's handling," we began. "It behaves more like a front-drive hatchback than a mid-engined roadster.
"By most standards, the MG F is a pleasant-handling car. Its rigid chassis resists scuttle shake to an impressive degree, while grip and poise are hard to fault.
"However, a combination of too much weight, sluggish turn-in and unwavering understeer can make it feel a little unwieldy on twisty roads. And all the major controls – steering, brakes, gearshift and so on – feel heavily damped and remote, not involving the driver enough."
For comparison, we didn't feel the car to be as agile or entertaining as a Peugeot 306 GTi-6, or especially a Lotus Elise.
It wasn't amazing on the motorway, either, with the driver needing to make lots of small corrections to keep it in a straight line. "Throw in the fact that the engine is working quite hard at motorway speeds and that the car isn't as quiet as a tin-top and the MG F can be a demanding companion on long motorway hauls," we said.
Overall, though, it was an enjoyable car, with Muir concluding: "A pleasant and mostly undemanding way to enjoy open-top motoring, but it needs more attention to detail. Rover has declared its intention to develop the MG F. Yet more good news for roadster fans."
Develop it they did, with the car being upgraded to Mk2 guise in 1999, before its eventual replacement in 2002 with the launch of the TF.
Source: Car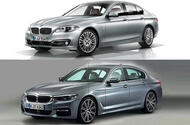 Variety is the spice of life, but nutritional value keeps us alive. So, maybe the fact that the new BMW 5 Series looks like its predecessor isn't necessarily a bad thing
The BMW 5 Series leaked earlier today, and has since drawn criticism from some for being too similar to the previous model.
Admittedly, there's a lot of DNA shared between the cars, but enough differentiation that an uninformed onlooker could easily pick out the 2017 model as the newer of the two.
It's a ballsy move, though, making a car look like its predecessor. But one that's starting to spread –Audi's in on the game too, with its new Q5.
Both cars are absolutely crucial to their brands, core products in their ranges, and their similarity to their predecessors is one of two quite similar, but crucially different things: 1 – the manufacturers' confidence in the quality of the new model, so much that they know they'll sell well, or 2 – the manufacturers' terror that a core model won't live up to its forebear, so an evolutionary design is essential to not scare away droves of customers.
Both the Q5 and the 5 Series will sell by the absolute bucket-load, there's no doubt about that. But, then again, so did the 5 Series from 10 years ago, designed by the infamous Chris Bangle. To some, it was the most inspiringly daring design that BMW had ever created. With others, it was less well-received. The archetypal automotive example of beauty being in the eye of the beholder.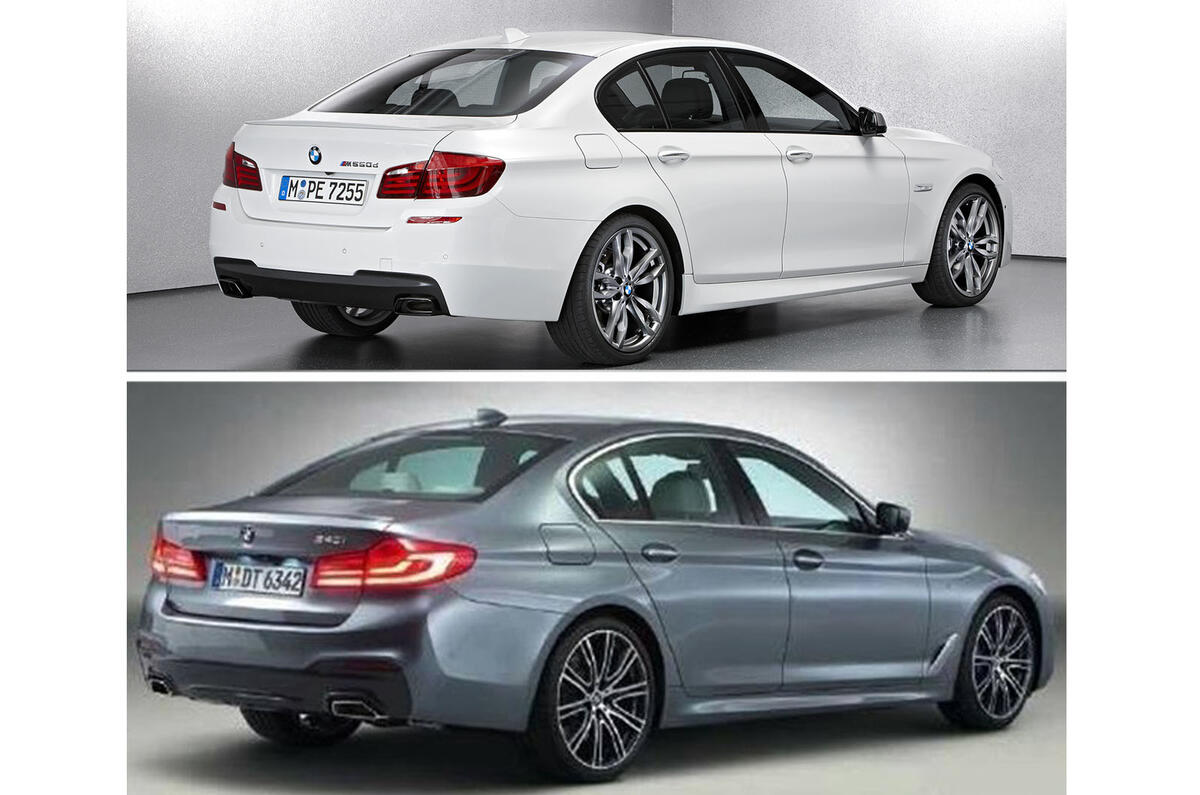 So an evolutionary design rather than a revolutionary one may not be as exciting or outrageous as an overhauled best-seller, but it's at least testament to the car's success. It's never done the Porsche 911 or Volkswagen Golf any harm, let's face it. Despite being dismissed by many as a decades-old design, or a refresh rather than a replacement in the Golf's case, those in the know recognise them as two of the most ferociously capable cars the world over.
So while overhauling a car is always exciting, it's not always necessary, and at best is a risky strategy. Look no further than Mercedes-Benz's so-called 'Russian doll' styling approach, then at its place atop the best-sellers list in the premium segment (having overtaken BMW), then tell me that cars 'need' to look different from their forefathers and siblings to be successful.
What's more, is that rather than making new cars look like the old ones, the strategy works in reverse; if a 2012 5 Series looks similar to a 2017 model, the long-term value of the brand is maintained. Owners won't complain either; it means that the residual value of their car is maintained.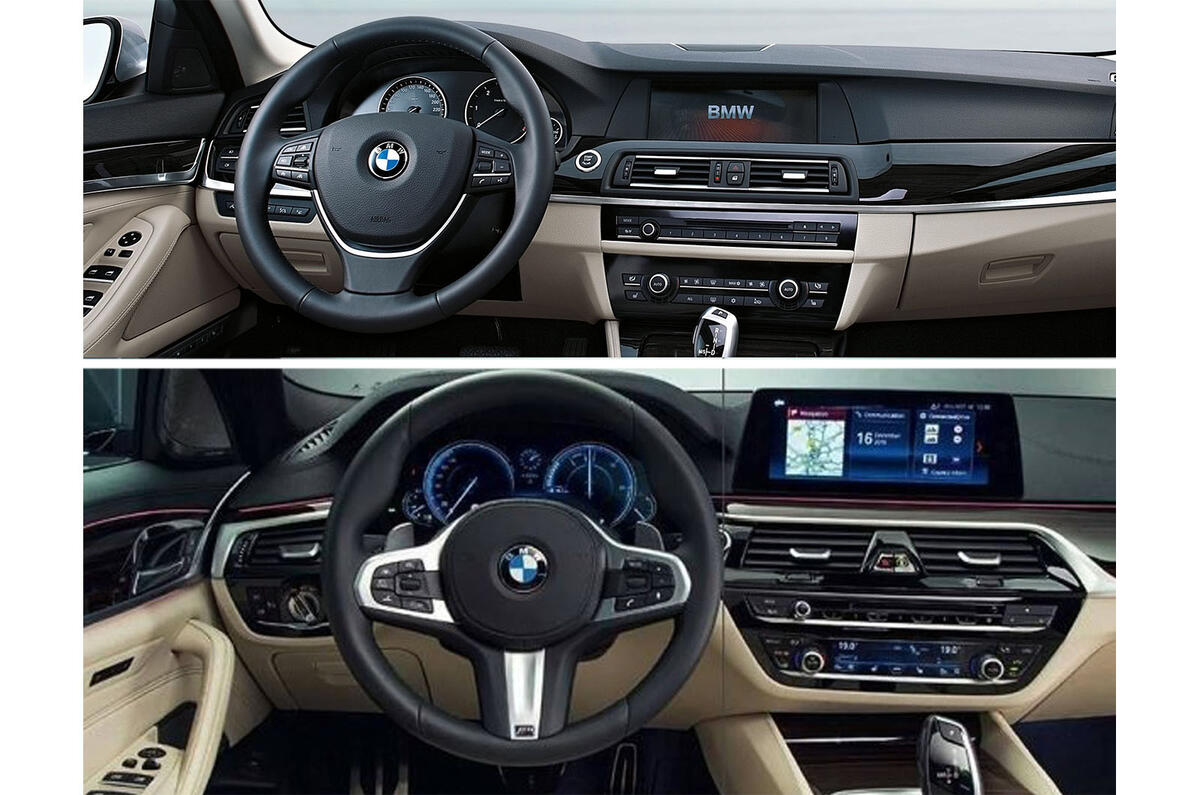 Feel free to disagree with me, (I know one of my colleagues already does) but reaching a position in which it is comfortable to more subtly restyle cars from one generation to the next is arguably where every car maker endeavours to be. Finding the sweet spot where a design can withstand being subtly refreshed for years to come is the hard part. 
Design is important, there's no doubt about that, but when it boils down to it, content is king.
Source: Car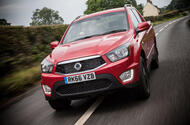 The Ssangyong Korando Sports pick-up truck gets a new name, engine and gearbox, but familiar flaws remain
The Ssangyong Korando Sports pick-up truck proved to be a bit confusing to customers, according to its maker. After all, the Korando SUV in the Ssangyong line-up is unrelated to the pick-up, and labelling it with a 'Sports' moniker is fairly misleading, to say the least.So, for this facelift, Ssangyong has erased the Korando Sports name and replaced it with Musso, a name borrowed from the first ever car it introduced into the UK in 1995, and one that the Korean manufacturer believes will be more marketable.As well as a new name, the Musso gets Ssangyong's latest 2.2-litre diesel engine (replacing the 2.0-litre diesel from the Korando Sports), a new dashboard and a new six-speed automatic gearbox, all for a price increase of around £1000 over an automatic Korando Sports. The Musso is available in manual-only and sparsely-equipped SE trim, but we're driving an automatic version in pricier EX specification.The pick-up segment is having a resurgence. Trucks like the Toyota Hilux, Nissan Navara and Mitsubishi L200 have all been recently updated with a clear aim to feel more like an SUV than a commercial vehicle – albeit with varying levels of success. In any case, it's still a competitive class, and the Musso will have to prove that it offers more than just a cheap price tag to stand out from the crowd.
Source: Car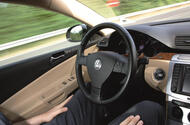 Despite government efforts to turn the UK into a hub for driverless car development, the British public is uncomfortable with them on the roads
A significant majority of British motorists don't want to share the road with self-driving cars because they don't feel they can trust interaction with a robotised vehicle.
Of the motorists researched by the London School of Economics (LSE), 55% said they would be uncomfortableh driving alongside an autonomous car, compared with 28% who said they would be comfortable and 14% of people who were 'neither comfortable nor uncomfortable'.
Read more: what is a truly autonomous car?
Chris Tennant, a behavioural scientist at the LSE, said: "People are very reluctant about autonomous car technology, and the trust partly comes down to the lack of social interaction possible with a self-driven car."
Three main areas of distrust emerged in the research: technical malfunction, that a human should always be in control of the car and that machines don't have the common sense required to interact with human drivers.
Read more: who should autonomous cars save in a crash?
In fact, 68% believed that humans should be in control of their car at all times.
"Drivers have a strong feeling that there will be no social connection to the other car and that brings mistrust," said Tennant.
People were also asked to look at to a traffic situation where an autonomous car needed to pull out from behind a truck, and they thought the flow of cars would be difficult for the car to judge.
A driverless pod trial has taken place in the UK, read more on public trust here
"People can understand a car much more easily if it has a driver," one respondent told LSE researchers.
The Europe-wide survey was commissioned by tyre manufacturer Goodyear. It contacted 12,000 respondents in 11 European countries, plus 48 participants in six focus groups. British drivers made up 1450 of the survey numbers.
Source: Car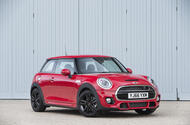 Mini's 210 combines the better comfort and refinement of a Cooper S with the rorty soundtrack and improved performance of a John Cooper Works
The Cooper S Works 210 is, according to Mini, the sweet spot that sits between the well-rounded Cooper S and the focused but fierce John Cooper Works. The recipe used to create the new model is relatively simple, and one we've seen before in the form of the limited run Mini 210 Challenge Edition. Essentially, Mini has taken the standard three-door Cooper S, added a new John Cooper Works pro tuning kit, a tasty free-flowing exhaust (both fitted at the dealer, post registration) and a whole host of aerodynamic upgrades.As the name suggests, these simple modifications have resulted in an increase in power, with the 210bhp Works packing 18bhp more than the standard S it's based on. However, despite this added power, Mini has opted to leave the chassis untouched – a potentially clever move considering how well suited the standard Cooper S is to being used as daily hot hatch.Aesthetically, the upgrades are rather subtle, with the aforementioned John Cooper Works aerodynamic kit and 17in alloy wheels the only indicators that this is an all-new model. 
Source: Car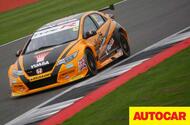 Honda's Gordon Shedden successfully defended his Dunlop MSA British Touring Car Championship in a thrilling Brands Hatch showdown
Honda's Gordon Shedden successfully defended his Dunlop MSA British Touring Car Championship crown after a thrilling final-day fight at Brands Hatch.
The Scot finished ahead of rival Sam Tordoff in the final race of the season to become the first man to claim back-to-back championship wins since Fabrizio Giovanardi for Vauxhall in 2007/08.
Watch the highlights in the video above, and read more about the round here.
Source: Car