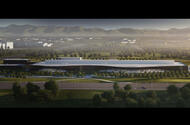 Construction of Volvo division's Chengdu factory has begun; it's due to be completed in mid-2018 ahead of the Polestar 1's arrival
Ground has broken at the Polestar Production Centre in Chengdu, China, where construction workers have been tasked with completing the site by mid-2018.
The aggressive turnaround time is required to enable the swift commencing of pre-production testing and development of the Polestar 1, the brand's freshly revealed hybrid model.
Polestar, the former Volvo performance arm that has heavy links to China through the brands' parent company Geely, is building the site to be the country's most 'environmentally responsible' car factory. It has sourced Norwegian architect company Snöhetta to design the facility, where up to 500 Polestar 1s are planned for production per year.
The site will also feature a customer experience centre, as well as a customer test track constructed within the grounds to allow prospective buyers a chance to test vehicles at pace before making their decision.
Polestar CEO Thomas Ingenlath said of the new site: "We are building a Production Centre that is a reflection of our brand. A facility that is modern, progressive, technically advanced and environmentally responsible. The Polestar Production Centre will be an embodiment of the Polestar brand."
Polestar made waves when it announced that its 1 (pictured above), the car that launched the brand as a standalone performance division, will be sold exclusively via a subscription service. This unconventional method does away with conventional dealerships, removes the links to Volvo and works by offering customers two- or three-year contracts.
The two-door Polestar 1, inspired by the Volvo Concept Coupé of 2012, is a hybrid model with two electric motors that drive the rear wheels, producing a combined 215bhp with the support of an integrated starter-generator. The car will have a range of around 93 miles in pure-electric, rear-wheel-drive mode, giving it the largest EV range of any hybrid currently in production.
The electric drive system will be mated to a Volvo Drive-E 2.0-litre four-cylinder petrol engine, which sends around 377bhp to the front wheels. When combined in Power mode, the hybrid system can produce 737lb ft of torque.
The first 1s are due to make production in mid-2019, less than one year after the Polestar plant is completed. 2 and 3 models will follow the 1, but these will ditch combustion engine power and rely solely on battery-electric propulsion, making the brand an electric car maker rival to Tesla.
More content
Source: Car
The last motor show of the year is almost upon us, so let's take a look at what to expect this time around. Doors open to the public on 1 December
The Los Angeles motor show is the last motor show of the year and often offers something different; it's usually not to the same scale as Detroit, Geneva or Frankfurt, but each year it holds the premieres of some of the most interesting and important cars of the future. 
This year is no different. So with only a days to go before the show opens its doors, take a look at what's coming to LA later this month.
Los Angeles motor show: the cars
Aria FXE
California-based engineering company Aria will reveal a high-performance concept model in LA, as shown by a single preview image. The picture reveals little other than that the car will have a fixed rear wing and intakes over the rear, suggesting it will be mid-engined.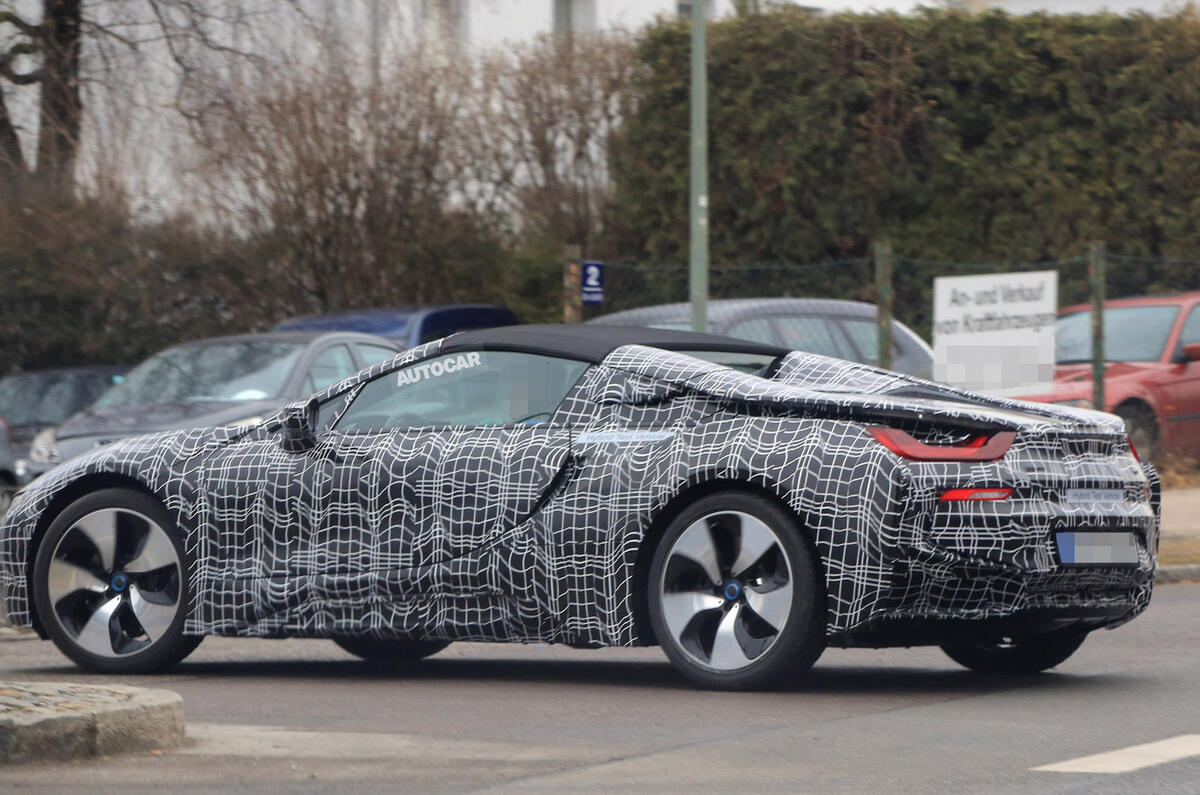 The drop-top version of BMW's hybrid supercar has been spotted testing and hinted at a few times now, so a reveal in sunny, eco-friendly Los Angeles would fit the model perfectly. It'll spearhead the facelifted i8 range, following the facelift of its smaller i3 sibling.
Genesis G70
Genesis pulled the wraps off of its rear-wheel-drive G70 saloon in September, but the car will make its public debut at the LA motor show. Despite its imminent arrival in the US, the Mercedes-Benz C-Class rival isn't due to make it to Britain until 2021.
Yes, it's another SUV, but they are the voiture du jour. Infiniti's QX50 – a rival to the Audi Q5, BMW X3, Mercedes-Benz GLC – will be a close follow-up to the QX50 concept that was revealed at the Detroit motor show less than a year ago.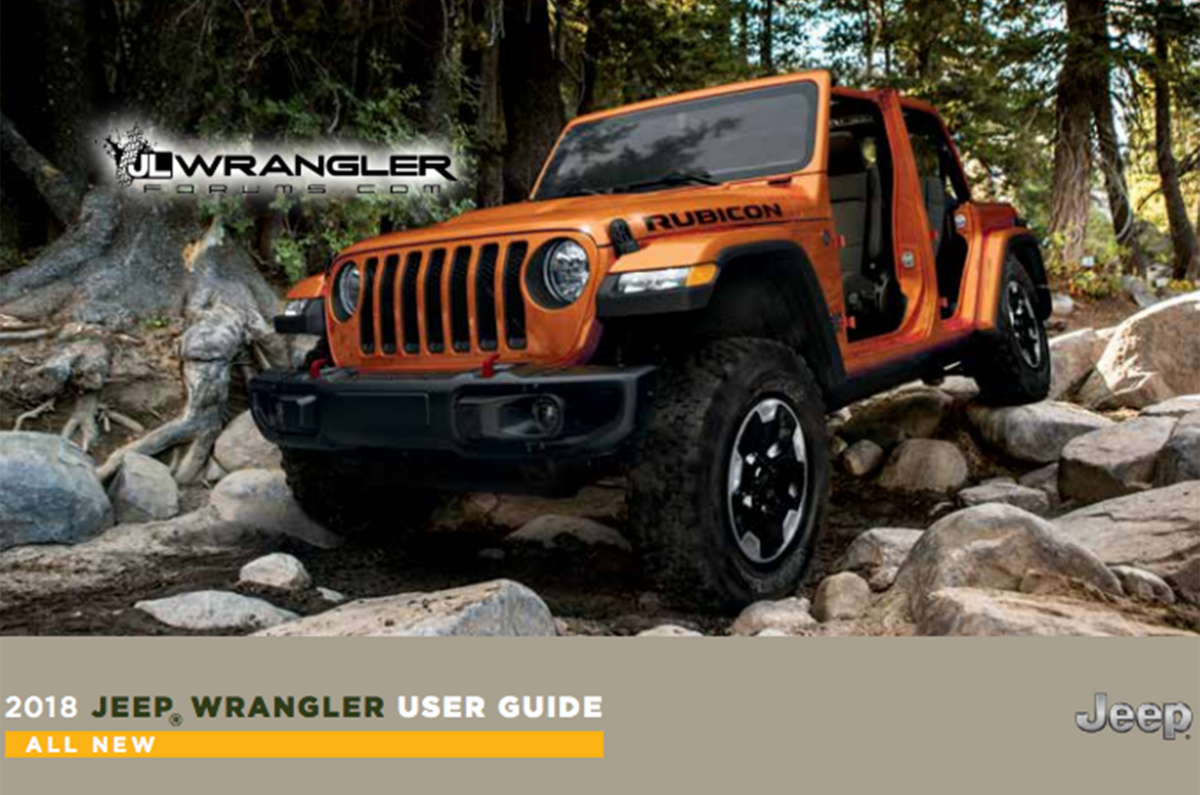 Despite being leaked earlier this year, we'll get our first proper look at the most rugged Jeep in the brand's stable at LA next month. Expect ferocious go-anywhere ability, throwback looks and a smaller entry-level engine – a 2.0-litre rather than the current car's 2.8-litre. 
Range Rover and Range Rover Sport facelifts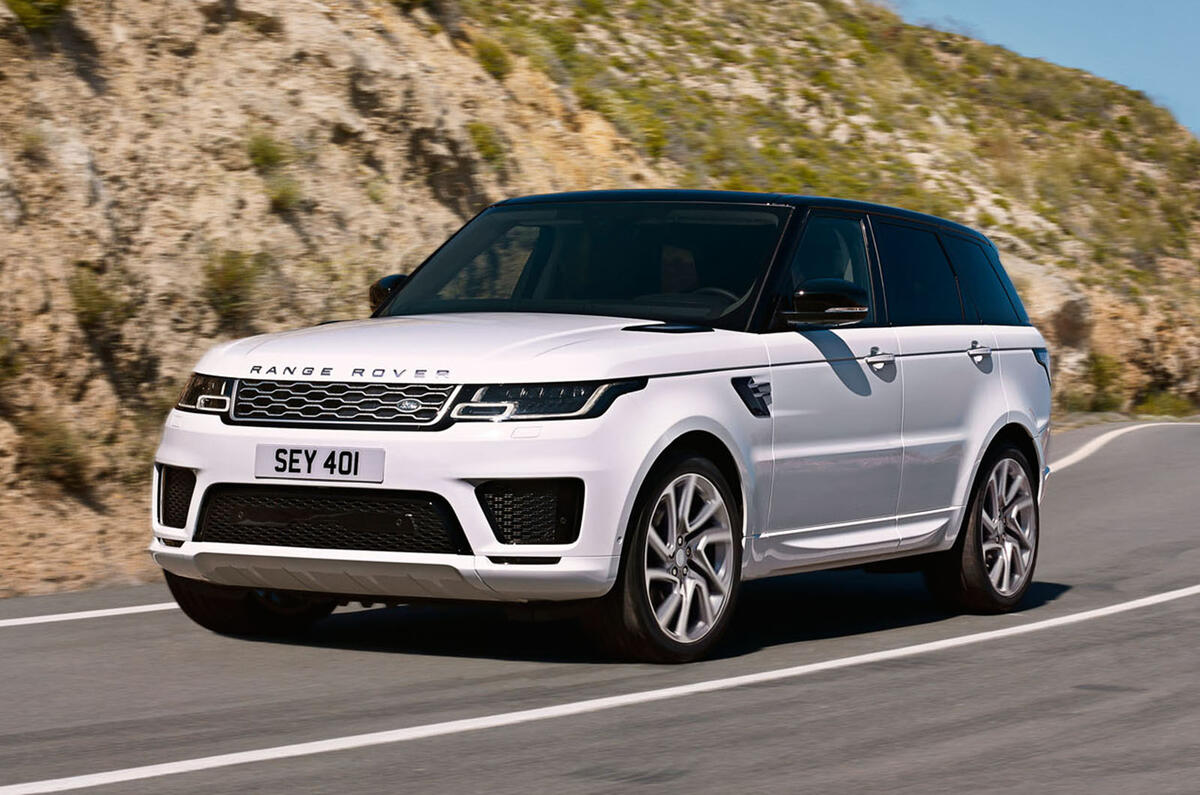 Mild refreshes to the Range Rover and Range Rover Sport have brought a more Velar-inspired front end to each, as well as a hybrid powertrain. They're two more cars that have been given the big pre-show reveal long ago, but the first in-depth, in-the-metal look we get will be at the show. 
Lexus' largest SUV, the RX, is about to get even bigger, with the introduction of a three-row version at LA. It'll be available in 350L and 450hL versions, meaning there will be a choice between petrol-only and hybrid powertrains. Rivals include the Range Rover and Mercedes-Benz GLS, as well as the upcoming BMW X7. 
Mazda 6 facelift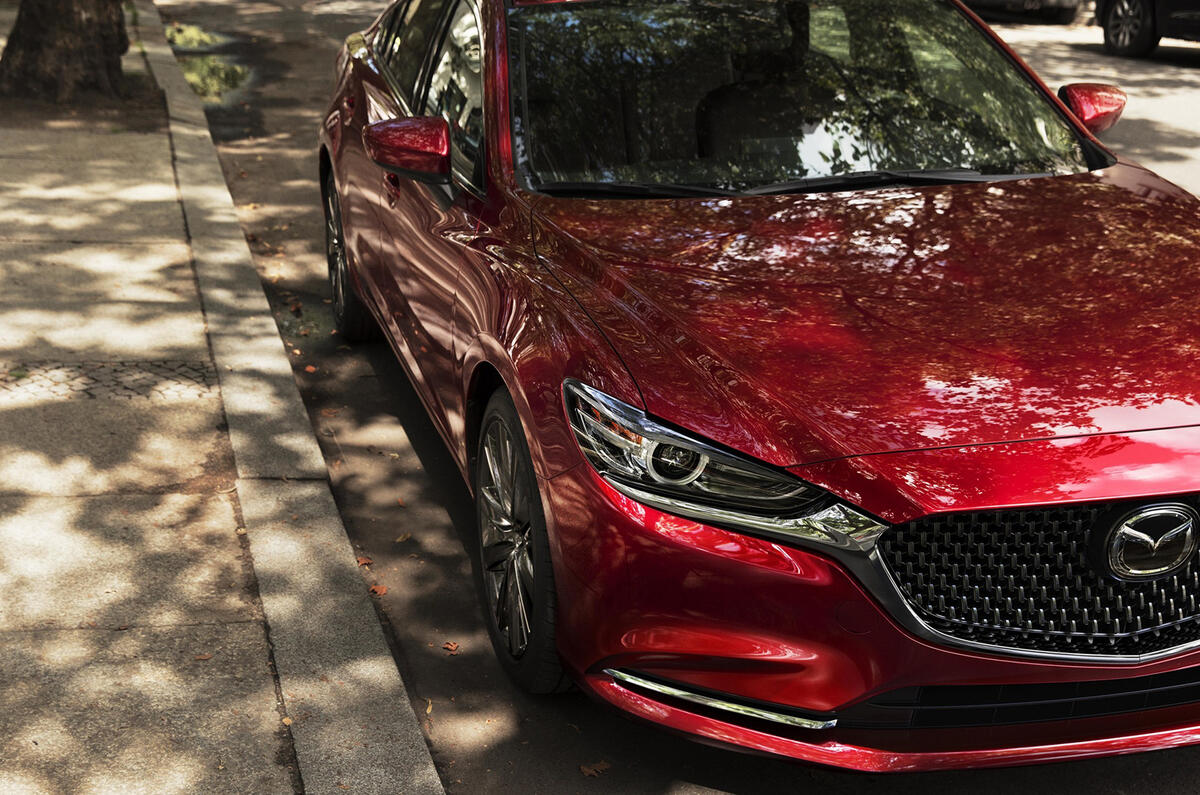 Mazda's handsome saloon is reaching the mid-point of its life cycle, so it's getting a nip and tuck to keep it competitive with rivals such as the Ford Mondeo and Volkswagen Passat. Mazda has already shown most of the car's front-end styling in a preview image, so it's clear where the tweaks are. There's also a new 2.5-litre petrol engine added to the 6's line-up.  
We've already had a ride in the next-generation CLS, but we've yet to see what it looks like in full. It'll be one of two new four-door coupés in the Mercedes line-up, with a four-door AMG GT model to be revealed later. Expect the CLS to keep things more on the tame side in comparison. 
Porsche 718 Boxster/Cayman GTS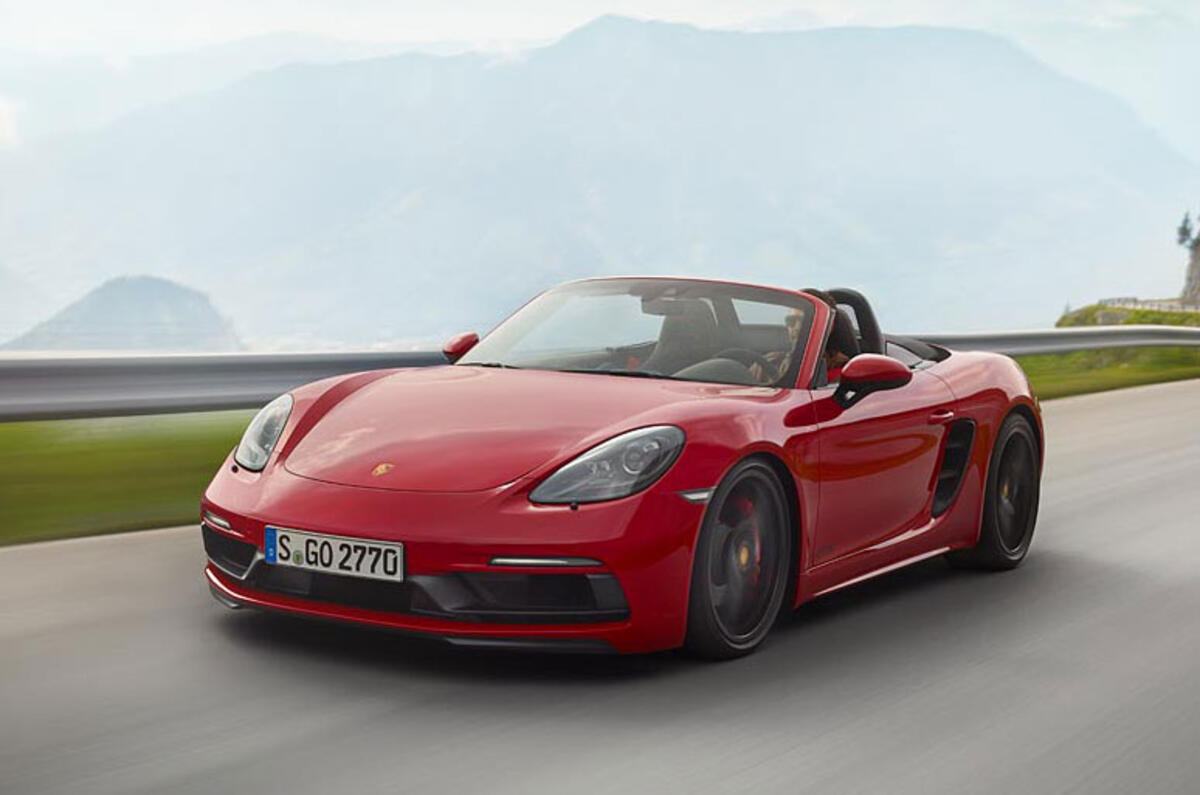 Porsche has given the 718 range a spruce-up with a new performance flagship model. There's 361bhp on tap – that's up by 15bhp – thanks to a new intake system and turbocharger tweaks, as well as styling changes to mark it out from the standard 718 Boxster and Cayman. GTS badging seals the deal.
Subaru Ascent
Subaru will reveal a new three-row SUV called the Ascent at the LA show, fitted a new direct injection boxer engine. Although primarily focused on the US market, the large model's powerplant will likely make it to Britain in future applications.
Toyota FT-AC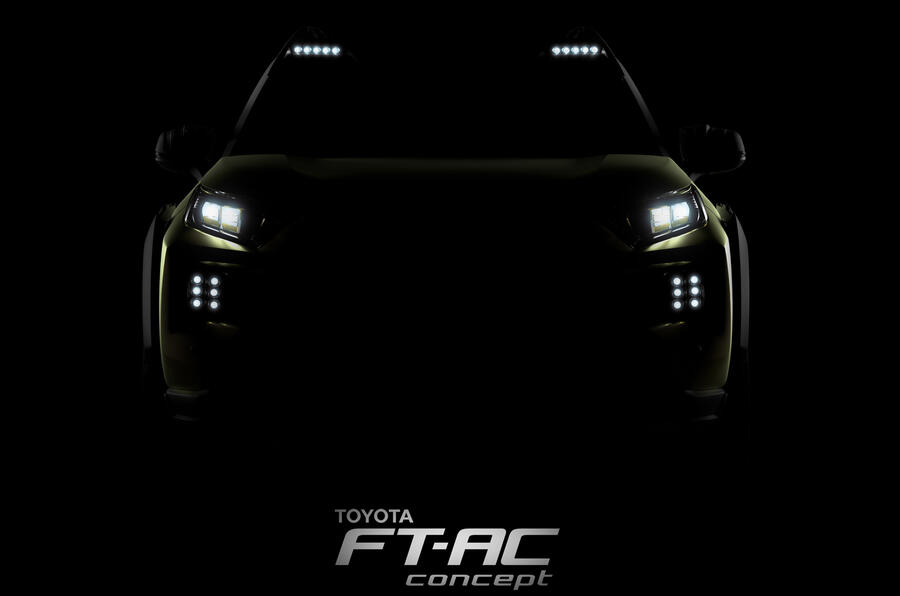 Toyota has released a teaser image of a concept machine it will launch at the show. The Future Toyota Adventure Concept is understood to be an off-road SUV-style machine. The firm showcased an urban SUV concept, the FT-4X, at this year's New York show.
Source: Car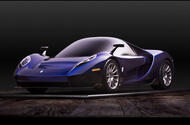 New hypercar will help American brand to 'scale up' production in a bid to enter the iconic endurance race
Scuderia Cameron Glickenhaus (SCG) has revealed a new hypercar, the SCG 004S, with ambitions for the 650bhp three-seater to race at the 24 Hours of Le Mans.
The model is powered by a 5.0-litre twin-turbocharged V8 that produces 531lb ft of torque. The unit redlines at 8200rpm and sends drive rearwards through a six-speed manual gearbox. A paddle-shift automatic gearbox is offered as an option.
The SCG 004S car has a carbonfibre chassis and weighs just 1179kg. It seats the driver in the middle ahead of two passengers, in the same layout as the McLaren F1.
SCG was recently granted legal permission to produce its cars in the US (production was previously handled in Italy) with Low Volume Manufacture approval. The brand can now build up to 325 cars annually and expects SCG 004S production to reach 250 units per year from 2020.
Such an output is required for SCG to enter endurance racing competitions such as the 24 Hours of Le Mans, in which it would compete in the GTE class.
The company, which is headed by James Glickenhaus, an American film director and financier, already provides a 003C (the GT3 racing version of its existing 003S) to race at the 24 Hours of Nürburgring, where it has achieved two class wins.
SCG is now planning to offer GT3, GTE and GTLM competition versions of the SCG 004 while continuing to support the 003C.
Prototypes of the 004S will commence on-road testing in mid-2018, with the first customer examples due to be delivered before the end of the year. The first 25 cars will be special Founders Edition models.
Prices for the SCG 004S will start at $400,000 (about £301,640), with deposits of $40,000 being taken to reserve a build slot.
More content:
Nürburgring lap time record competition proposed by James Glickenhaus
Source: Car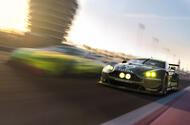 First official footage of AMG V8-powered British racer released; it will compete in next year's World Endurance Championship
Aston Martin will reveal its new Vantage GTE tomorrow at 8pm GMT, with a target for the all-new racer to compete at the sharp end of its class in the World Endurance Championship (WEC) from the off.
The British brand wrapped up the GTE Am championship with the outgoing Vantage GTE over the weekend, setting the bar high for its successor, which is due to make its WEC debut at the season opener in May 2018.
Utilising the same 4.0-litre twin-turbocharged V8 as its roadgoing sibling, which will be revealed earlier tomorrow, the GTE will be Aston Martin's first racing model to use AMG power.
The new Vantage road car is predicted to have 500bhp, but the racer's output may differ due to technical regulations that enforce the balancing of performance between rival models.
The Vantage GTE will go up against the likes of the Ferrari 488 GTE, Ford GT GTE and fellow new arrival, the BMW M8 GTE in the WEC, of which the 24 Hours of Le Mans is the crowning round. The next season is being hailed as a 'super season' due to its extended calendar that stretches from mid-2018 into early 2019, featuring two 24 Hours of Le Mans races as a result.
Aston Martin has issued a preview image for its future racing model that shows its blurry silhouette alongside the outgoing model. However, earlier spy pictures and videos offer a better insight into how it'll look.
The Vantage road car will also eventually be made available with Aston Martin's new turbocharged V12 engine, produced in-house and first used in the DB11, but the Vantage GTE racer will stick with the lighter V8 engine for competition.
More content:
Next-generation Aston Martin Vantage details
Source: Car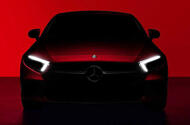 Four-door will be based on E-Class underpinnings; range is likely to be topped by a hybrid six-cylinder AMG version
Mercedes-Benz has offered a first official glimpse of what the next-generation CLS will look like when it is revealed at the LA motor show at the end of this month.
A new image shows that the upcoming Audi A7 and Porsche Panamera rival's design has taken an evolutionary approach, with new light signatures and a slightly sharper look applied to a familiar, swept-back bodyshape.
Insiders have previously revealed to Autocar that the CLS has been developed with a major push on luxury and refinement, in a bid to create a clearer personality gap between it and the similarly shaped AMG GT four-door. While the future CLS will sport the same number of doors and a hatched boot like the AMG model, its similarities will end there.
Mercedes's new CLS will flaunt high-tech cabin features, like the wide infotainment screen shown in the image below, while the AMG model will have a harder-focus on performance when it arrives in September 2018. As such, the V8-engined AMG CLS 63 discontinued so as not to tread on the AMG GT four door's toes.
The range-topping version of the next CLS will therefore use two fewer cylinders in the form of AMG's turbocharged 3.0-litre straight six engine, paired with a 50kW electric motor. This new hybrid model will be called the CLS 53, the first of several Mercedes-AMGs to adopt the number.
The hybrid AMG CLS's combined system output is expected to exceed 450bhp, ranking it more than 100bhp behind the current V8-engined CLS 63 S. However, the hybrid model's electric torque-filling ability should ensure performance is much closer.
The hybrid CLS is expected to come with regenerative braking technology to help replenish its lithium ion batteries when on the move. This technology is already in use elsewhere in Mercedes' range, and would come as part of 48V electric architecture.
The wider CLS range's push for luxury is backed by the success of its close relative, the E-Class, which remains the executive saloon segment's luxury leader. The CLS will share much of its underpinnings with the E-Class, as well as a selection of turbocharged four-cylinder engine, which will form the bulk of its engine line-up.
Six-cylinder petrol and diesel engines will come in higher-ranking non-AMG models, tuned with a focus on smooth torque delivery and efficiency.
Along with its technical similarities, the CLS will inherit design features inspired by the E-Class, albeit with sharper styling to match its sleeker bodyshape.
Some of the semi-autonomous driving technology of the E-Class will be carried over to the CLS, including Speed Limit Pilot, which automatically adjusts the speed of the vehicle in relation to posted speed limits, and Active Lane Change Assist, which is able to autonomously perform a lane change.
The infotainment software and menus will all be related to those featured in the E-Class, with the image of the car's interior (top) showing that the dashboard will also feature a near identical layout for its vents and centre console.
The Shooting Brake estate version of the CLS is expected to be dropped due to low demand. Only 750 CLS Shooting Brakes were sold in the UK last year.
Source: Car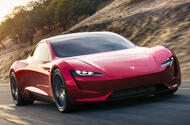 Company CEO says new sports car 'is base model'; it can hit 60mph in 1.9sec
Tesla CEO Elon Musk has revealed that the new Roadster is a "base model", so faster versions are due.
On the weekend that followed the Roadster's surprise reveal, the company boss said via his Twitter account that the successor to Tesla's first production car will be offered with a special upgrade package. However, Musk hinted that producing a faster version of a car that is already claimed to be capable of accelerating from zero to 60mph in 1.9sec may cause some safety concerns.
"[An upgrade is] just a question of safety," Musk said. "Rocket tech applied to a car opens up revolutionary possibilities."
Musk last week revealed that the 2+2 sports car, which was a surprise debutant during the launch event for the new Tesla Semi lorry in California, has 10,000nm of torque (7376lb ft) from its three motors. It can hit 60mph half-a-second quicker than the current fastest-accelerating Tesla, the Model S P100D.
He said the successor to Tesla's first production car, which went off sale five years ago, can also accelerate from zero to 100mph in 4.2sec and complete a quarter-mile sprint in 8.9sec.
"This will the first time that any production car has broken nine seconds in the quarter mile," he said at the reveal event, where the Roadster was driven out of the Semi's trailer without prior warning.
Tesla Semi lorry revealed with 5sec 0-60mph time
It is also claimed that the Roadster, which has a removable glass lid and wraparound rear section to give it a look similar to the Mazda MX-5 RF, will have a top speed of more than 250mph.
Musk revealed that the car's 200kWh battery pack enables it to have a 620-mile range, which is another new record for production electric vehicles. The previous highest-capacity battery produced by Tesla is the 100kWh pack with a maximum range of 341 miles in the Model S P100D, according to the American EPA test.
"The point of doing this is to give a hardcore smackdown to gasoline cars," continued Musk. "Driving a gasoline sports car is going to feel like a steam engine with a side of quiche."
The Tesla Roadster is pegged to arrive on roads in 2020, initially priced from $250,000 (about £188,808) for the first 1000 cars, with $50,000 (£37,842) deposits now being taken. Subsequent units will be priced from $200,000 (£151,020).
Like the rest of Tesla's range, the Roadster will be equipped with the brand's latest autonomous driving technology. Since the last quarter of 2016, all Tesla cars have been equipped with eight surround cameras to provide 360-degree visibility around the car up to 250 metres away. There are also 12 ultrasonic sensors, allowing for detection of both hard and soft objects, as well as a forward-facing radar that can see through heavy rain, fog, dust and even underneath the car ahead.
Porsche Mission E due with high-power electric drivetrain
The Roadster will be updateable via over-the-air software, meaning the performance, autonomous features and safety systems may be boosted even after a car has been purchased. Recent examples of Tesla updates have enabled quicker 0-60mph times and enhanced Autopilot functionality.
The Roadster's unveiling comes at a time when Tesla has been working to clear a production bottleneck for its Model 3. More than 400,000 orders have been placed but production slowed when a parts supply issues arose. Musk (pictured below) recently described the scenario as "production hell" and 220 Model 3s were delivered in the third quarter of 2017 compared with the target of 1500.
Opinion: Musk has pulled off the oldest trick in the book
The issue, along with heavy investment in its new Gigafactory, contributed to Tesla recording a £619 million (£468m) loss in the previous financial quarter. In a statement, the brand said: "While we continue to make significant progress each week in fixing Model 3 bottlenecks, the nature of manufacturing challenges during a ramp-up such as this makes it difficult to predict exactly how long it will take for all bottlenecks to be cleared or when new ones will appear."
In the face of the setbacks, the brand celebrated the production of its 250,000th car since its birth in 2003. It is also on track to achieve 100,000 deliveries for the Model S and Model X this year. Overall, Tesla's automotive revenue has grown by 10% year on year compared with the same period in 2016.
Tesla Roadster rivals
The first-generation Roadster might have been the world's most significant production electric sports car when it was launched back in 2008, but today its successor enters a more crowded market. Below are three key electric cars the 2019 Tesla Roadster may have to face.
The Woking car maker is developing an all-electric supercar, a source recently told Autocar. The brand will hybridise its range first before launching the zero-emission model (imagined by Autocar above) with performance to match a 675 LT.
Lamborghini Terzo Millennio concept
The all-electric supercar concept shows Lamborghini's intent to produce a high-performance EV. The concept features in-wheel motors, which provide the tight packaging solutions needed for the car's aggressive aerodynamics.
Rimac is due to reveal its second electric model in the form of a faster, more powerful supercar that will be inspired by an upcoming Concept Two model. The car is predicted to have a 0-60mph time of around 2sec and a range of more than 205 miles – making it considerably more potent than the Concept One.
Read more
Tesla Semi lorry revealed with 5sec 0-60mph time
Opinion: Musk has pulled off the oldest trick in the book
Tesla puts focus on escaping 'production hell' with Model 3
Source: Car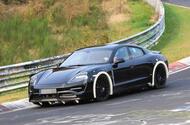 The Mission E is on course for launch in 2020
We interview Blume to discuss the future of the Stuttgart firm as it readies the Mission E for launch
As Porsche readies its all-electric Mission E for a 2020 launch, Autocar speaks to the brand's CEO, Oliver Blume, about its ambitions for electrification.
Does Porsche need to continue to grow?
"The growth of sales is not so important to Porsche. We had good growth in the last few years, but the number of cars is less important than the needs of customers. Healthy growth would be 5% a year, but Porsche will never be a volume brand. "[For future model expansion], we analyse different segments where the needs from customers are. We had Macan. Now we have a car in a new segment with a pure EV. That will be the next step for a new segment for Porsche."
Who will buy your electric cars?
"It will be a mixture of customers – early adopters and people from the Porsche community that look to the future. The volumes will be 20,000 a year at the start and we have the opportunity to produce more at the Zuffenhausen facility as it is flexible."
Click here to read about how electrification will affect Porsche design
When will there be an electric 911?
"With the 911, for the next 10 to 15 years, we will still have a combustion engine. We have combustion engines, then plug-ins as intermediaries, then full EV later on. The future concept of 911 will have plug-in built in, but it's not decided yet if we offer it: 911 is a core business and we need it to be a pure sports car. When customers want it to be electric, we can be ready."
Will you offer more plug-in hybrids?
"We have very good feedback on Panamera plug-in. We have 700hp, eight cylinders: the feedback and sales are good and much better than expected. It shows we're in the right direction to offer very sporty and high- performing Porsches. We won Le Mans three times in a row with plug-in hybrids, so we can use it in series production and have high credibility."
Related stories: 
Porsche Mission E concept revealed 
Source: Car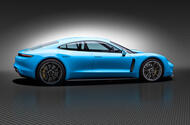 Porsche's Michael Mauer talks about the challenges of designing an electric car over a conventional one
The perceived wisdom goes that electric cars provide a blank canvas when it comes to car design, given that there's no engine to define the whole packaging set-up.
Not so, according to Porsche design boss Michael Mauer.
"It is the packaging that defines the architecture of a car," he said. "Passengers, luggage space, legal requirements – this defines the architecture of the car by as much as 70%," leaving 30% for the designer's pen.
When entering new sectors with the Panamera, Cayenne and Macan, Porsche has unashamedly looked to the 911 when it comes to design inspiration. The Mission E concept showed another way, particularly at the front end, although from the side profile and rear, it looked every bit the futuristic four-seat, four-door 911.
Mission E primed for 2020 launch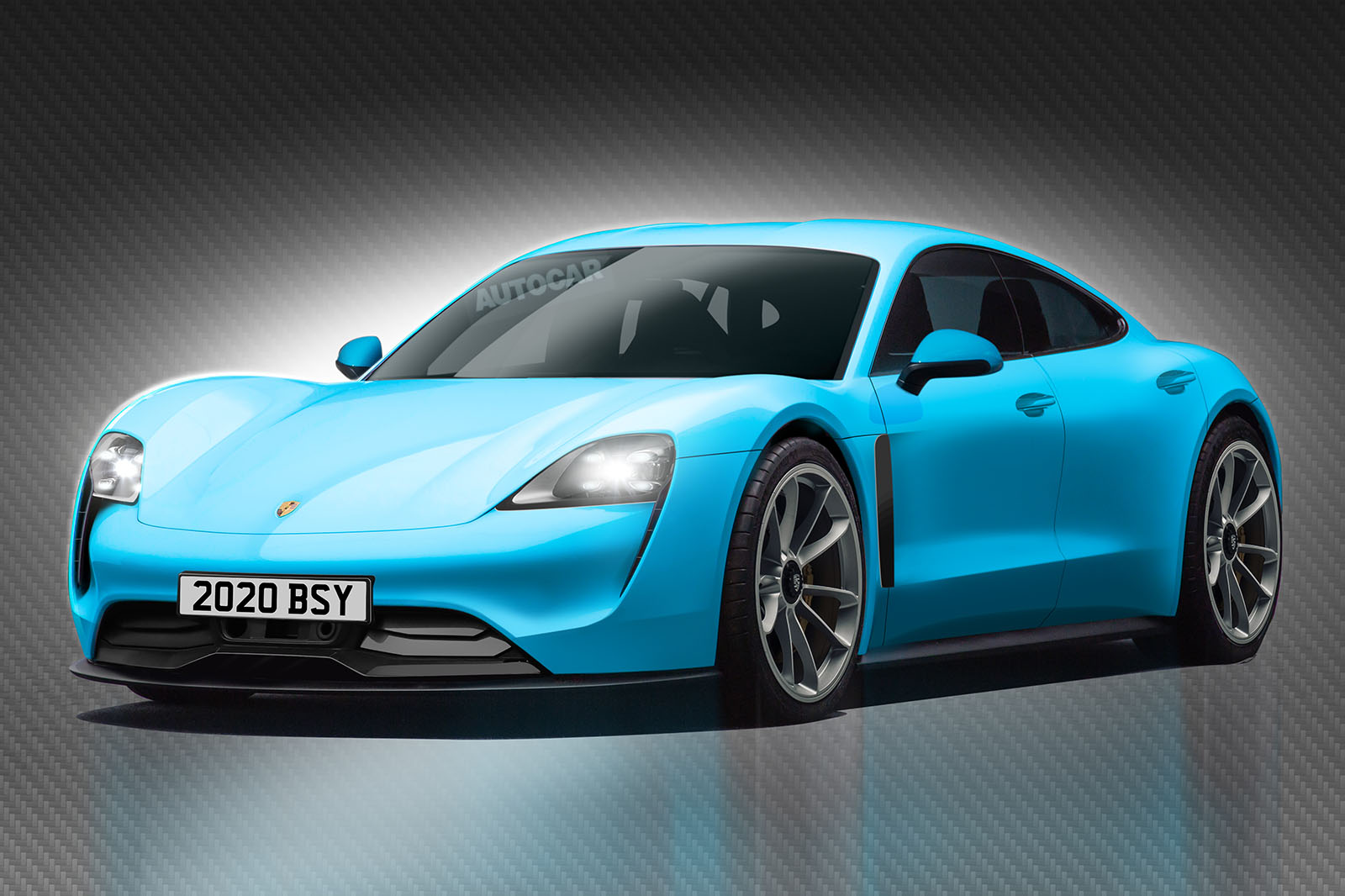 How far to push the styling, then, with an electric car? "With pure styling, you have to give an answer to how far you go with the design language to visualise the technology," said Mauer.
"It would be nice to have a crystal ball to see what customers expect… When designing a Cayenne or a 911, you need people to see it's a new model but still a Porsche. With an EV, you should see it's new technology but you do steps with the change of design. Customers should have the opportunity to digest the new elements.
"Go too far and you lose them. They're used to a design for 20, 30 years. You see on the market, one company went very far [BMW], others less so. Customers love the product, but it's all about the brand. People will buy an EV Porsche as it's beautiful but also because it has a Porsche badge. It needs to be recognisable as a Porsche but have electric elements. It's a balance."
Related stories: 
Q&A with Porsche boss Oliver Blume
Porsche Mission E concept revealed 
Source: Car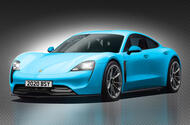 Autocar image of the Mission E
The first tests of Porsche's first pure electric car are complete; the four-door sports car will be Porsche's fifth model line
Porsche has conducted the first successful tests of full prototype versions of its new four-door electric sports-car-cum-saloon, which is due in production by the end of the decade.
The car, codenamed J1, was closely previewed as the Porsche Mission E concept at the 2015 Frankfurt motor show. It will be Porsche's first bespoke electric car and launched as a fifth model line.
Although many other car makers are choosing SUVs as their first electric cars for packaging reasons, Porsche has opted for a more low-slung model to showcase that its electric car technology is as much about performance as it is about reducing emissions.
Porsche R&D boss Michael Steiner confirmed that design work on the model is now complete and very close to the well-received Mission E concept. Development mules have completed testing and Porsche has begun tests of full-body prototype versions of the production car.
The finished product will be revealed in 2019, with first deliveries in 2020, and priced at approximately £100,000. That pitches the car in between the Panamera 4 E-Hybrid (£81,141) and Panamera Turbo S E-Hybrid (£137,140).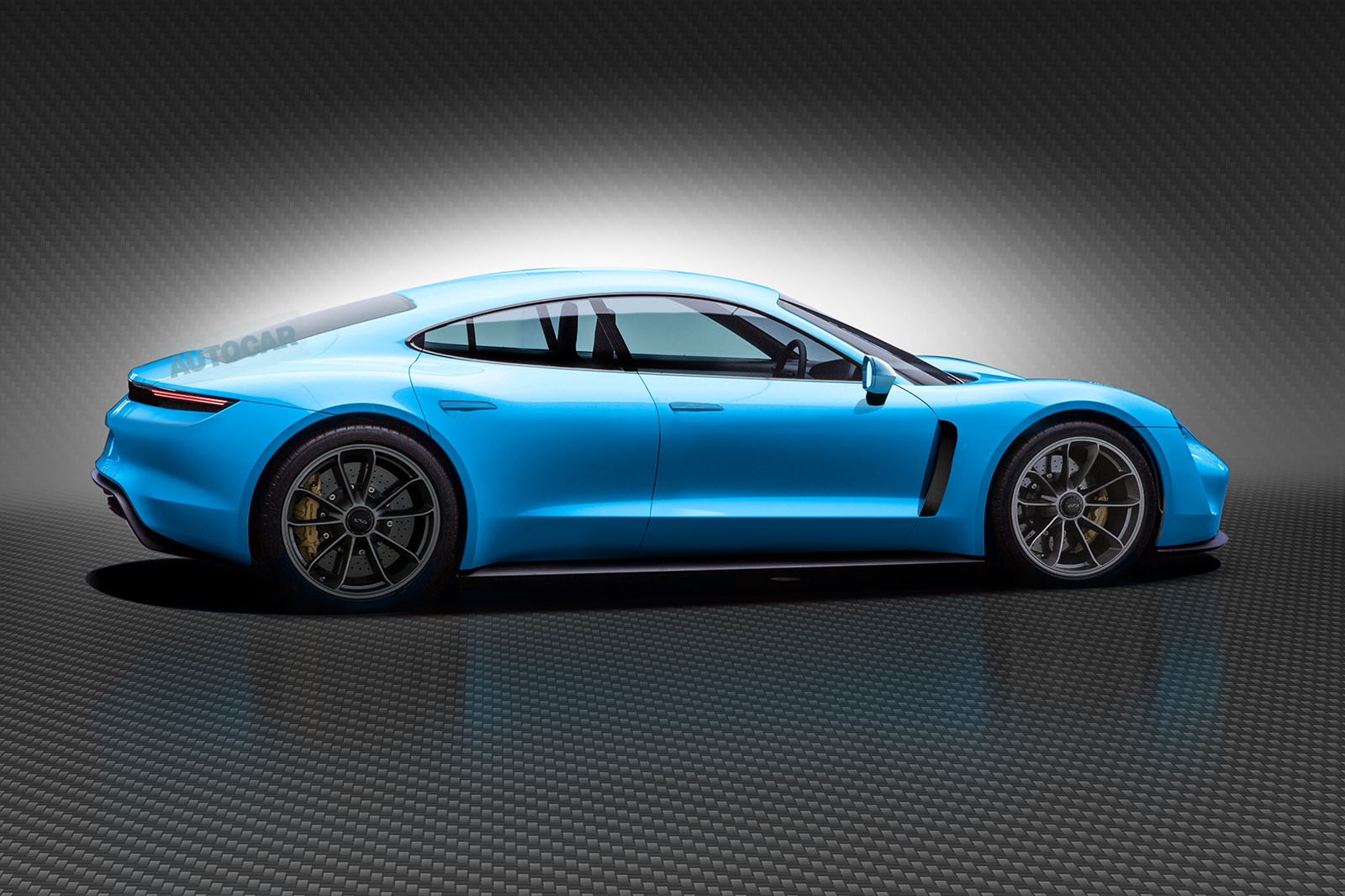 The Mission E has yet to be given an official name for production but it will not take the name of the concept car, according to Porsche boss Oliver Blume. It is pitched as halfway between a 911 and a Panamera in concept. Indeed, Porsche insiders refer to it as a "four-door sports car", with Porsche keen to use electric technology on a completely new type of model to bring the brand to more customers.
Steiner said the brief is "a really sporty sports car, a four-seater that's low on the road, with a low centre of gravity. A car that's typically Porsche but electric."
The Mission E is the first step towards Porsche electrifying its entire range as part of a Volkswagen Group target of 2030 to have an electrified version of every model offered.
Porsche has no plans to create an electric version of the 911 because the only way to store enough batteries for a viable range would be in the floor. That would mean having to raise the vehicle, rendering it no longer a sports car in the firm's eyes.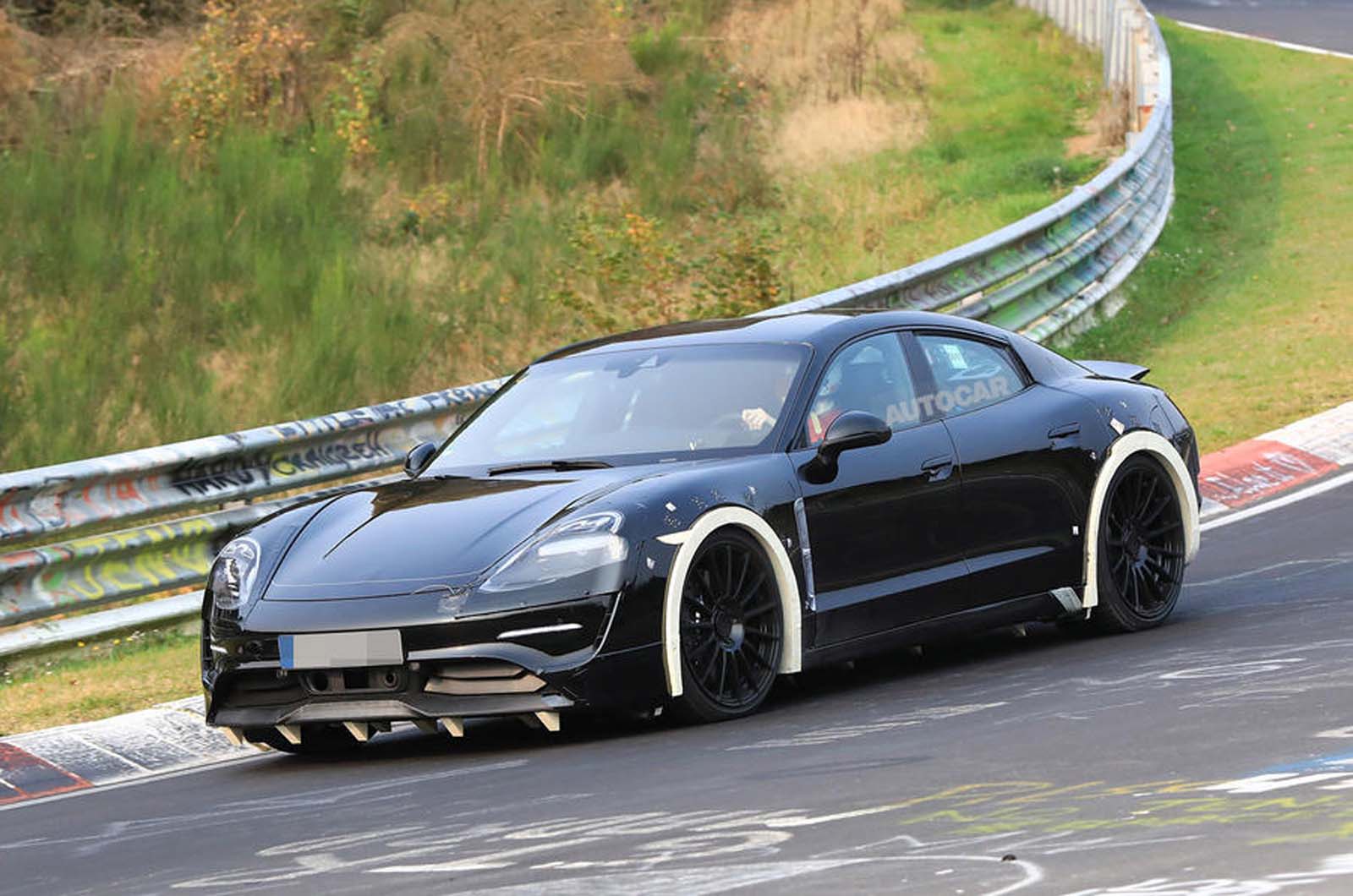 However, the next-generation 911, targeted for launch in 2018, is being readied with the availability of plug-in hybrid technology. But, although it is compatible with plug-in hybrid tech, Porsche has yet to decide when to offer a plug-in hybrid 911 to market, if at all. The Mission E's launch is likely to come first.
Steiner said the more an electric car has to perform as a sports car, the more weight comes into the equation. "The Mission E is the sweet spot of sports car performance that size-wise provides enough space for significant battery packages," he said.
The J1's architecture is a bespoke Porsche development and differs from other electric platforms being engineered within the VW Group. Audi is developing an architecture called C-BEV, to be used first on its e-tron SUV next year. The J1 has its batteries much lower in the floor, with the C-BEV better suited to higher-riding SUVs. The two architectures use common lithium ion battery technology, though.
The J1 architecture is also set to underpin Bentley's first electric model at the turn of the decade, using the Speed 6e concept as inspiration in style, if not in size. The Speed 6e is a shorter, two-door sports car.
As a four-door and a pure, dedicated electric car with no requirements for a combustion-engine version, the Mission E doesn't suffer any of the packaging problems that Porsche would get from converting an existing model to be purely electric powered. The concept car used two electric motors – one on each axle – to produce a combined 600bhp and 663lb ft, drawing their power from lithium ion batteries mounted in the floor. The concept car was all-wheel drive, with the front wheels driven mainly to aid the acceleration, and the handling remaining rear biased, and using torque vectoring to control individual wheels.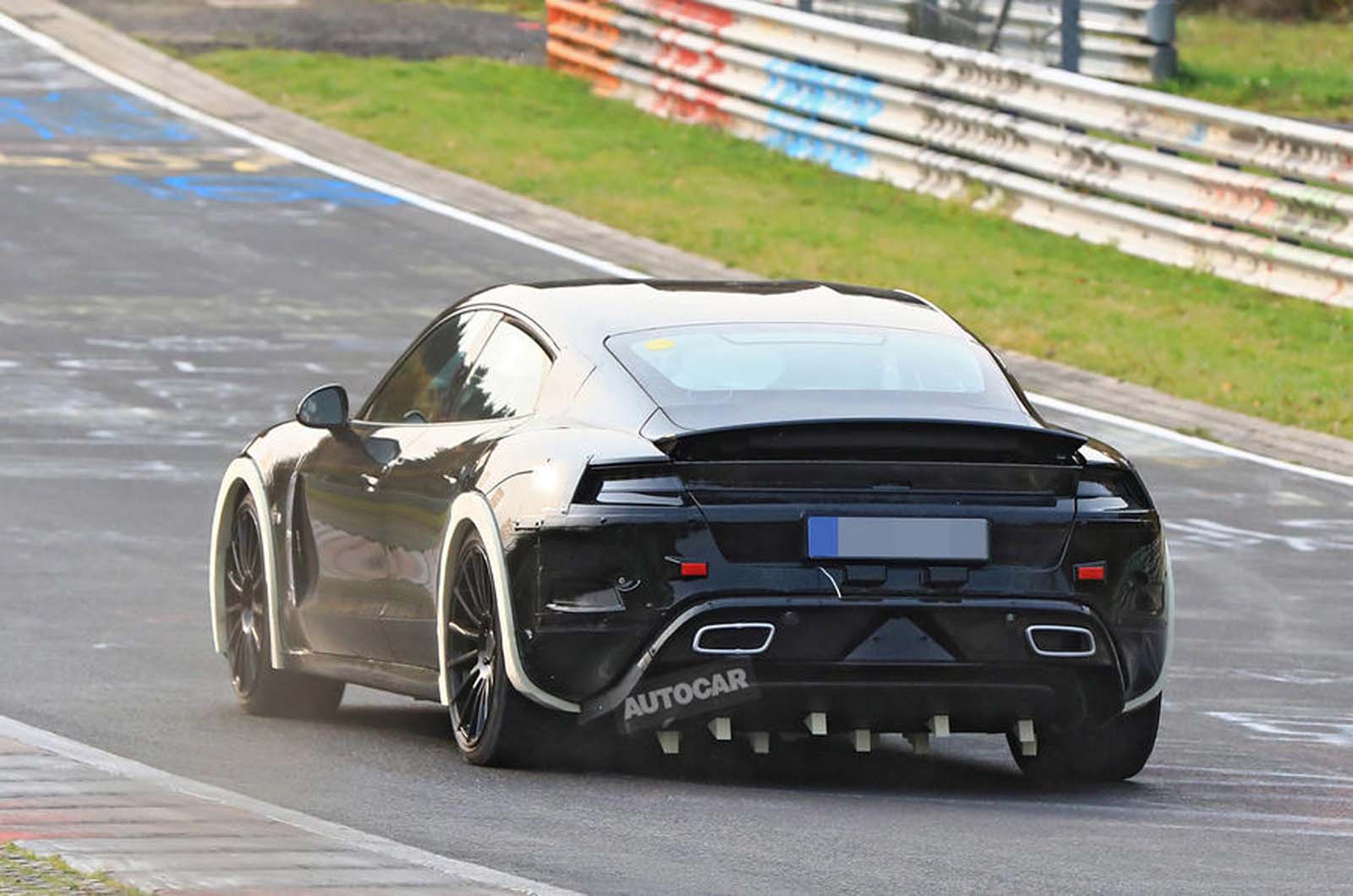 The 0-62mph time was quoted at 3.5sec and 0-124mph at less than 12.0sec, despite the concept's kerb weight of more than 2000kg. Porsche's electric tech is being developed in-house due to the specific need for an electric Porsche to focus on performance above all else.
Its Zuffenhausen engineering centre is being expanded to support the new model and Porsche plans to sell around 20,000 Mission Es a year when production is ramped up.
The firm will offer the Mission E with a range of power outputs and chassis set-ups. "We will offer different levels of performance," said Blume. "There will be sporty, high- performance versions and a lower-powered one."
Q&A with Porsche boss Oliver Blume
Porsche plans to equip it with state-of-the-art electronics that permit over- the-air updates to key systems such as the driveline and autonomous driving functions. This means power outputs could be increased remotely.
The car will also be fitted with an 800V rapid-charging system, which will recharge 80% of the battery capacity in just 15min. Porsche is understood to be working with Hitachi on the technology and is already trialling it with the fitment of two 800V DC fast-chargers at recently opened offices in Berlin.
Porsche will not look to give the Mission E an overly excessive range because the recharging time is so favourable. So long as the Mission E hits its 500km (310 miles) target, Steiner said, that will be sufficient.
Adding more range means more battery packs, which increases the weight. Steiner said a slight loss in range would be compensated by faster charging times and Porsche is working with customers to decide exactly what the optimum range should be.
"For people who don't need a big daily driving range but do need an occasional longer range, how much is the cost of sacrificing some range for charging time?" said Steiner.
Further ahead, Porsche is investigating the use of solid-state batteries, which are lighter and more compact than lithium ion cells, as a possible future technology for an all-electric sports car, but production versions are several years away. It has tested the tech in a prototype Boxster, which handled well, but the weight impacted its lap time. On the car's styling, Porsche design boss Michael Mauer has described the production Mission E as "a beautiful car".
Speaking more generally about electric cars, he said they gave designers "lots of possibilities". He added: "So far, electric components are still pretty big. You get rid of the metal block of the engine but have to package batteries. Replace one with another. In the end, there will be more freedom for designers as the huge metal block disappears and batteries get smaller."
Porsche's next electric car after the Mission E is set to be an SUV, a car Steiner said will have "benefits for Porsche as there's still a trend for SUVs".
He added: "We made a clear strategy on electric cars to start with cars very close to the core of the brand. We will have a really sporty car between 911 and Panamera. It's very well known that the SUV segment is growing faster but we didn't want a 'me too' concept but a true Porsche concept. We're convinced it [Mission E] will make its way in the market."
Related stories: 
Porsche Mission E concept revealed 
Source: Car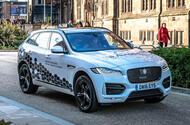 Jaguar has started self-driving trials on public roads
Government is expected to unveil plans to make the UK a world leader in self-driving adoption in this week's Budget
Self-driving cars without a human behind the wheel could run freely on UK roads from 2021, the chancellor is set to announce in this week's Budget.
The plans by Philip Hammond are one of a host of measures intended to boost the automotive and technology industries.
A number of UK companies have recently ramped up testing of autonomous cars. Only last week, a partnership of Jaguar Land Rover, Ford and Tata Motors confirmed it had taken its self-driving trial to public roads for the first time.
Greenwich in south London and Olympic Park in Stratford are also two key hubs for trials of autonomous cars.
However, these current trials must have a human in the driving seat in case something goes wrong. The new rules, which will mean a change to the Road Traffic Act, will allow testing without a driver at the wheel.
The plans will help the UK catch up with countries such as America and Singapore, both of which have been leading the way with self-driving research.
In the US, Uber is running a self-driving taxi service in Pittsburgh, Pennsylvania but drivers have needed to take control to avoid an incident on a number of occasions.
More notably, Google's self-driving firm Waymo announced earlier this month that it will now offer a fully autonomous taxi service in a suburb of Pheonix, Arizona without a driver behind the wheel.
By removing the current legal constraints, many of which still apply in mainland Europe and large parts of the US, Hammond will allow the UK to become a world leader in self-driving cars.
The news follows transport secretary Chris Grayling's announcement that car insurance policies will be overhauled to accommodate autonomous cars, one of the major issues surrounding their introduction.
Talking about the imminent Budget announcement, SMMT chief executive Mike Hawes said: "We support government's measures to make the UK one of the best places in the world to develop, test and sell connected and autonomous vehicles. These vehicles will transform our roads and society, dramatically reducing accidents and saving thousands of lives every year, while adding billions of pounds to the economy.
"We look forward to continuing industry's collaboration with government to ensure the UK can be among the first to grasp the benefits of this exciting new technology."
Other initiatives expected to be announced in Wednesday's budget include a £400m pot for electric car charging points and £100m to boost clean car sales, which is likely to mean ongoing incentives for electric and hybrid.
The war on diesel drivers is also set to continue, with Hammond expected to either raise VAT on diesel fuel or create a new taxation on diesel vehicles. 
Read more:
Diesel drivers to be penalised in Budget
New insurance plans for autonomous cars
Waymo's new driverless taxi service
Source: Car