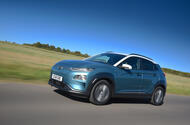 Hyundai's affordable electric crossover has the numbers to shake this market segment to the core
Hyundai's recent rise to ubiquity on British roads has been so dramatic that it might surprise you to learn the marque's first foray over here was all the way back in 1982.That incipient offering was a cheap four-door with a sloping hatch and rear-wheel drive, yours for a mere £3075. Not that many people bought a Pony, mind; and between 1982 and 2004, Hyundai sold the Brits only 400,000 mainly uninspiring cars.It's only since then that the brand's popularity has exploded with a blend of outstanding warranty-backed reliability, tantalising value and much improved aesthetic appeal.Today, Hyundai competes strongly in every segment that really matters for a mainstream manufacturer, and even makes a hot hatch so rewarding to drive that it starred in last year's Britain's Best Driver's Car shootout alongside McLaren, Porsche and Mercedes-AMG.The point is that back in 1982, any notion that Hyundai might significantly alter the automotive marketplace in this country was incomprehensible; and yet, in 2018, it just might. The subject of this week's road test looks like a landmark in the development of the electric car.The Kona Electric offers the most compelling blend of usability and affordability yet seen in an EV. We'll come onto the exact figures in due course, but the claims are for a Tesla-baiting 300 miles of range with an asking price closer to a Nissan Leaf's.To anyone feeling ready to wean themselves off fossil fuels, those facts alone should grab the attention. That the Kona Electric can also be considered discreetly attractive, and as a compact crossover also promises to be conveniently spacious, should hold that attention rock-steady.And the big question whether its real-world abilities are a match for its considerable on-paper appeal? You're about to find out.
Source: Car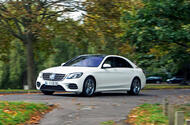 Is the German limousine still a byword for luxury? We're about to find out with three months behind the wheel
Why we're running it: to see if the latest S-Class maintains the model's luxury car superiority, and whether this S500 eclipses the old V8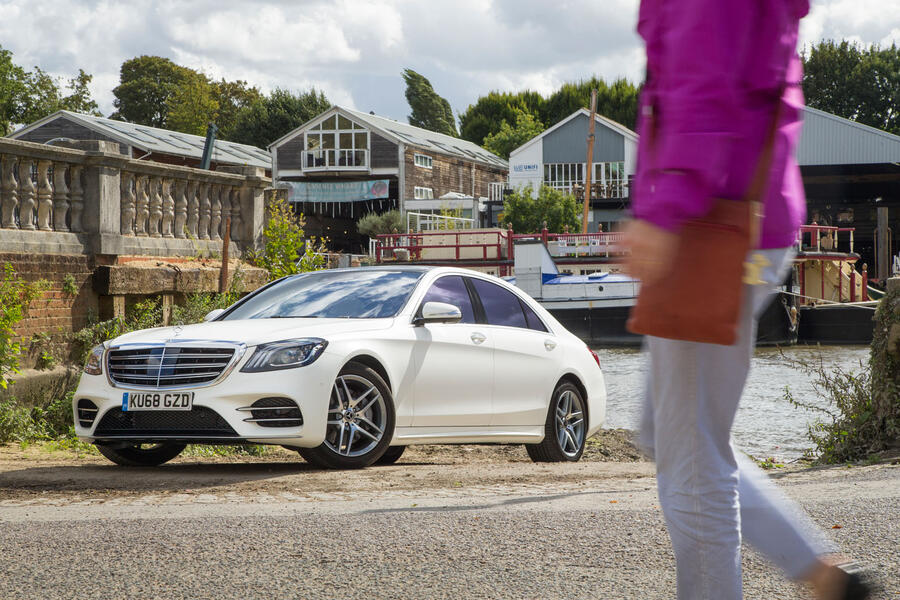 Life with a Mercedes-Benz S-Class: Month 1
Welcoming the S-Class to the fleet – 23rd May 2018
Since 1972, we've known this one incontrovertible fact: if you want to know where the automobile is up to in terms of practical luxury and comfort, you'll find the answer in the latest Mercedes-Benz S-Class.
We're not talking here about 'bespokeness'. That's usually a matter of richer-than-you owners attempting to one-up their peers. But if you want to investigate the latest and highest standards of mechanical refinement, big-car efficiency, seat and cabin comfort and driving ease brought by ever-more-ingenious gadgetry, the latest S-Class will provide you with the answers.
Merc's biggest saloon sits on one of those peculiar pedestals in motoring like the Porsche 911: it has decent rivals but no true equivalents. That Mercedes has been able to keep it this way for 45 years is a staggering achievement, and (we believe) good reason to add one to our test fleet.
But why an S500? Three reasons: first, the S500 has always been the mainstream choice for people who weren't simply buying a diesel 'airport car'. Second, I'm this car's custodian and I've already had two S500s over the years. How interesting to investigate their differences and surprising similarities.
Third, for as long as 'S500' has been appearing on Mercedes bootlids, the variant's motive power has been a meaty V8, until now. This latest car has a new 3.0-litre turbocharged inline-six with a 48V integrated starter-generator (ISG) providing assistance and collecting braking energy.
How interesting to see whether the traditional S500 virtues – imperious smoothness and poke and no noise unless you really insist – are delivered by the new model.
In the UK, an S500L saloon starts at £86,330 on the road, which sounds pretty reasonable for what you get, especially since the only 500 you can buy gets AMG Line body bits to make it look more aggressive and sporty – and a lot less like an airport car. Egged on by contacts at Mercedes, we added a collection of extras that ended up costing just over £25,000 which, given that extras are traditionally high mark-up items for car makers, gives you a pretty clear view of where they make their money.
In summary, our gadgetry consists of four comprehensive option packs (Premium Plus, Driving Assistance, Executive equipment and Exclusive nappa leather) plus four individual options: night view (£2080), privacy glass (£345), Designo matt white paint (£3650) and intelligent rear belts (£995). The Premium Plus pack (£5395) adds stuff like soft-close doors, a mega hi-fi and a 360deg camera. The Driving Assistance pack (£1695) adds active distance control, steering, braking and blind-spot assist and a gizmo that will adjust your speed into bends. The Executive equipment (£4600) provides extra levels of comfort front and rear, plus stuff like roller-blinds for the rear window, and the Exclusive nappa leather pack (£6890) trims the big Mercedes in the best-looking materials available.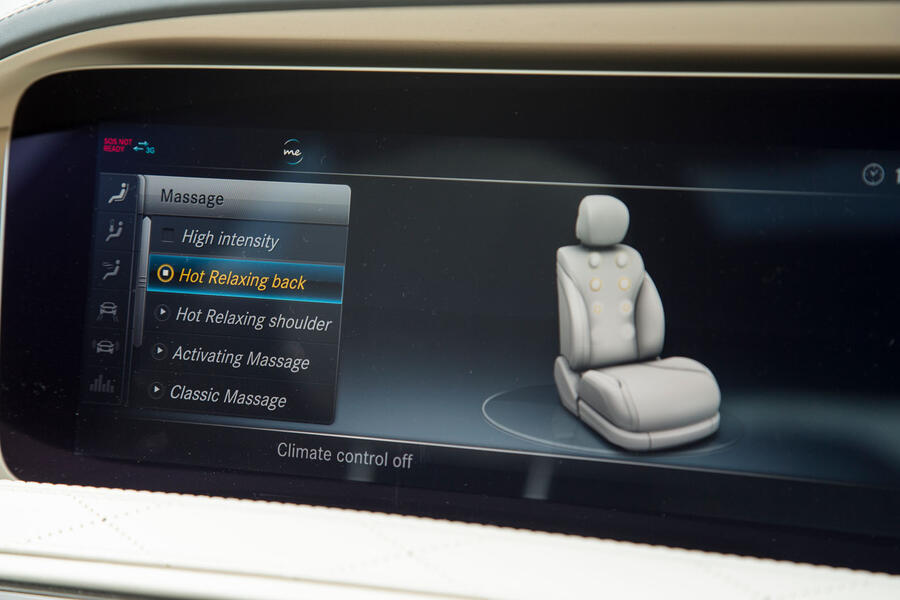 In short, our S-Class is a white car whose body addenda, 19in AMG wheels and white matt paint take it about as far away from the dreaded 'wedding car' look as it's possible to get, while preserving a limo-look that promises exactly what you get when you first set this car in motion: a class-topping luxury motoring experience.
The car hardly moves when you start it. Straight sixes are famously smooth, and the 48V ISG is large and powerful, so the usual 'ruh-ruh-ruh' just isn't there. There's silence, you press the start button and there's a distant hum, and you're hard-pressed to determine when one changed to the other. That's refinement, and it speaks for the way so many things operate in this car.
The power unit drives through a seamless nine-speed automatic gearbox. There are two regimes, Sport and Comfort, which vary how long lower ratios are held. There are paddles if you insist on changing gear yourself, but the decisions the 'box makes on its own are so flawless that you soon leave it to its own devices, except for one situation: you'll find yourself using the gears for engine braking on long hills. The ISG merrily garners braking energy on downgrades (there's a meter to show it happening) but there are times when you need more engine braking to slow two tonnes of kerb weight.
It's a big car. You have to take care with the generous front overhangs and with kerbing the rear wheels in tight corners. The S500 sighs about town almost as if it has no motive power at all, but the driver will always need to steer accurately, simply because it's nearly 5.3m long and occupies more road than most.
On arterial roads and motorways, it's marvellous. In Comfort, it has a spectacularly capable secondary ride that obliterates ripples and ruts while allowing some gentle body motion to gently signal its softness. The Sport setting gently reverses the position: the car is dead flat, in exchange for a minuscule increase in bump noise. You find yourself changing the setting according to your mood.
So far we've covered almost 1000 miles in the big Merc and the fuel mileage is running at about 34mpg. Much of that driving has been around town, but I have a feeling fast cruising is going to be this car's true metier. I'm already thinking of ways to give the S500 its head, and I know I'm going to enjoy it.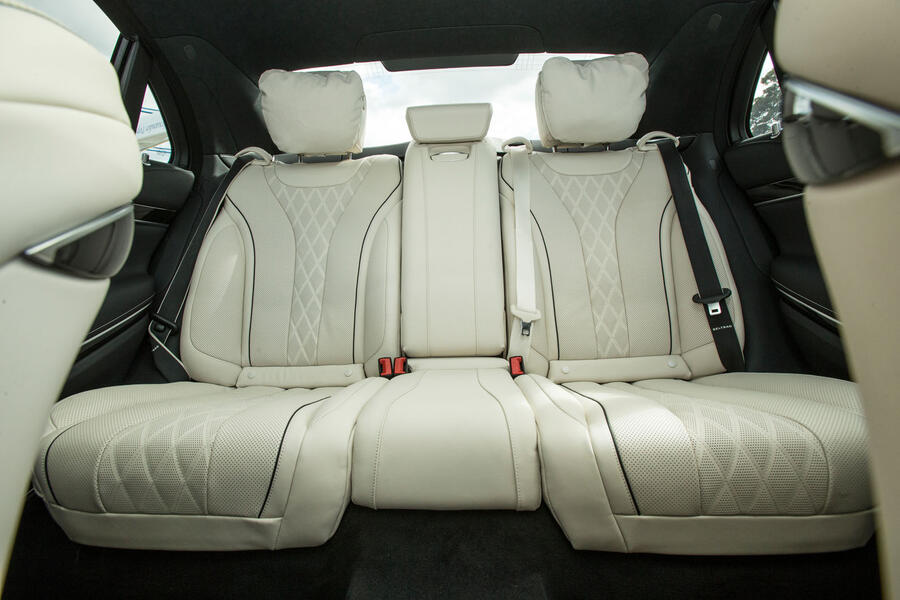 Second Opinion
No matter how well you might think you know the S-Class, it always manages to surprise and delight you with another bit of comfort, pace, drivability or refinement whenever you step into it. It's this ability to surprise that makes it not just a great car, but a truly special one.
Jim Holder
Mercedes-Benz S-Class S500L AMG-line specification
Specs: Price New £86,330 Price as tested £112,150 Options Premium Plus pack £5395, Driving Assistance pack £1695, Executive Equipment pack £4600, Exclusive Nappa Leather pack £6890, night view assist £2080, privacy glass £345, white paint £3650, intelligent rear belts £995
Test Data: Engine 2999cc, six-cylinder, turbocharged petrol w/ 48v starter-generator Power 450bhp at 5250rpm Torque 516lb ft at 1800-3500rpm Kerb weight 2015kg Top speed 155mph (limited) 0-62mph 4.8sec Claimed fuel economy 38.2mpg Test Fuel economy 34.0mpg CO2 208g/km Faults None Expenses None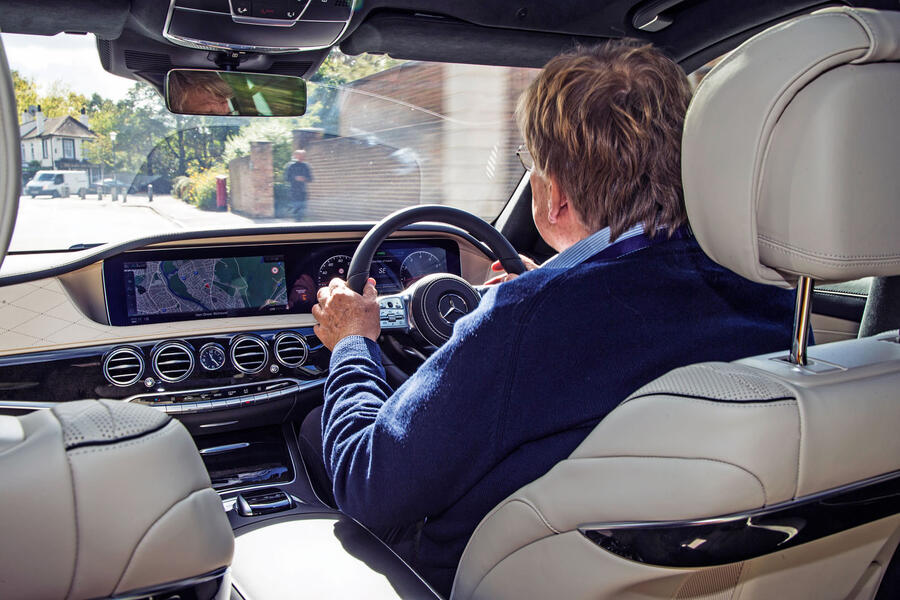 Source: Car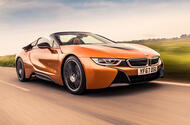 The BMW from the future is more desirable than ever, but in losing its roof it has also lost a bit more of its dynamic edge
Why did BMW wait for so long to launch a roadster version of the i8? A cynic may suggest that anyone who wanted an i8 had bought one already, and with some three-year lease deals of the early cars now coming to an end, now is a good time to tempt them into something else. Why would you want that 911, sir, when you can have an open-top version of one of these?After all, a production-ready i8 roadster concept was seen in early 2016, when the i8 coupé was only a year or so into its life, and at that point selling on the used market for more than it was new.In a world where frequent new variants are crucial to keeping up interest in your sports car no matter how radical yours looks – Porsche the master or stirring the mixing bowl another way every few months – BMW waited to launch this latest version of its sports car until demand had tailed off of the coupé.At the same time as launching the roadster, BMW has taken the opportunity to upgrade the petrol-electric plug-in hybrid drivetrain of the coupé to the more potent offering of the roadster.That upgraded drivetrain is focused on the electric side. The front wheels are driven through a 141bhp electric motor – an extra 12bhp from the earlier i8 coupé – and a two-speed automatic gearbox. The lithium ion battery is also larger – capacity rising from 7.1kWh to 11.6kWh – which gives the i8 roadster an electric-only range of 33 miles. It can travel up to 75mph on electric power, too, with charging times also cut thanks to an upgrading charging system.The mid-mounted 1.5-litre three-cylinder turbocharged petrol engine, which drives the rear wheels through a six-speed automatic gearbox, carries over unchanged. The i8 roadster can therefore run on electric power as a front-wheel-drive car, or an all-wheel-drive car as a hybrid.BMW says only 60kg has been added to the weight at the kerb of the i8 roadster over the coupé, an impressively low figure, and far less structural reinforcement is needed than normal thanks to the i8 roadster using an aluminium chassis with a high-strength, carbonfibre-reinforced polymer passenger cell.
Source: Car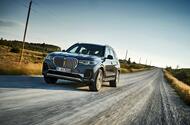 Cars sell even with a face only their designer could love
This week Matt Prior laments the direction of modern vehicle design, and wonders what happened
What started it all? The original Porsche Cayenne? What is it with cars that are seemingly, wilfully ugly; designed to shock, to have presence, but not to have grace or easy proportions? 
Because it has become a thing. Of recent times, there is the Rolls-Royce Cullinan, the Bentley Bentayga, the McLaren Senna, and now the BMW X7 and McLaren Speedtail. All are designed to make you stop, take stock and go 'hmm'; but they are not, I don't think, things that make you go 'phwoar'. 
I've come to think this is now deliberate, that the plan with cars like these and others was never to make them great looking in the first place; although if you saw some early sketches of a Rolls Cullinan in profile, with four simple sweeping lines, you might think that in the interim there was a terrible misjudgment. 
But it can't be, can it? The BMW X7 can't have got to the finished stage without somebody sticking their hand up in the thousands of meetings that must have taken place in the past four years, and saying: "Um, chief. I hesitate to say it but isn't this, y'know… a bit of a munter?" 
The only conclusion I can reach, then, is that perhaps, in an increasingly homogenised and ever-more densely populated world of cars, giving vehicles an outlandish appearance, or caricaturing brand features onto them whether they quite fit or not, is just a way of trying to inject some extra character. It's a way of making quite sure someone knows exactly what the car is. 
Given there's an element of objectivity to design – and I think it's fair to say there is, given historically certain proportions have been established as particularly pleasing – maybe if every car company followed established rules, too many cars would look alike. Maybe every GT car would look like an Aston DB9, or it would seem that nobody but Alfa Romeo designed saloon cars. 
And given that a big car manufacturer will have more than 20 models in its line-up, perhaps designers have just simply run out of lines, so the only answer left to them is to wilfully bend or break accepted design rules. 
In addition to design changing, though, haven't we changed too? Time was when a manufacturer would reveal an ugly car and it'd get laughed at, and hardly anyone would buy one, and those who did would forever be filled with shame and regret, never again trusted with their judgment: "I might go and look at some new furniture on the way home, darling." "Please be careful, Keith, remember that time you came home with a Ford Scorpio." 
Today, though, it doesn't seem to matter. The first-generation Cayenne transformed Porsche's fortunes. There are some proper shockers today with very long waiting lists. 
Cullinan, Senna, Bentayga, X7: stick the accepted cues and some badges on anyway, guys, and watch 'em fly out of the showrooms. Because, apparently, nobody minds. 
Read more
Range-topping BMW X7 rivals Mercedes-Benz GLS
Rolls-Royce Cullinan 2018 review
Source: Car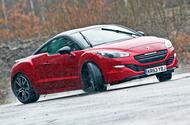 These are the top bargain buys we've spotted for sale; fancy a used Peugeot RCZ R for less than £15,000?
R is always a nice letter, at least in motoring terms. Think Golf R, Scirocco R and this: RCZ R. The simple addition of the 18th letter of the alphabet, plus a few essential tweaks, transformed the pretty Peugeot into a record-breaking tearaway.
Record-breaking? With 266bhp on tap, the R's 1.6-litre turbo petrol engine was the most powerful road-going 1.6 on the planet. Torque was a solid 243lb ft at 1900rpm. The result: 0-62mph in 5.9sec.
So that was the straights sorted, but in the corners, the R was also impressive, thanks to stiffened suspension, uprated dampers and thicker anti-roll bars. It sat 10mm lower than the standard car, too, and had wider tracks front and rear – changes that made the jelly-mould motor appear more purposeful.
But it didn't finish there. If you were a bit heavy with your size nines, a new Torsen differential made sure the front wheels behaved themselves. The RCZ R was undeniably quick, but it was also fun, engaging and brimful of character.
New, it cost a bullish £31,995. Bullish because, well, it was a Peugeot, as well as being a late arrival at the coupé party. However, there was no denying its abilities, and, because Peugeot limited supplies, it has acquired a cult status.
Used ones rarely come up for sale, and when they do, they're snapped up. We know because we featured a local dealer's example in our buying guide on the RCZ R, and the day the mag went on sale, a chap walked on to the forecourt clutching the issue and bought it. Basically, the chances of us buying the RCZ R featured here before someone else are slim. 
Find a used Peugeot RCZ on PistonHeads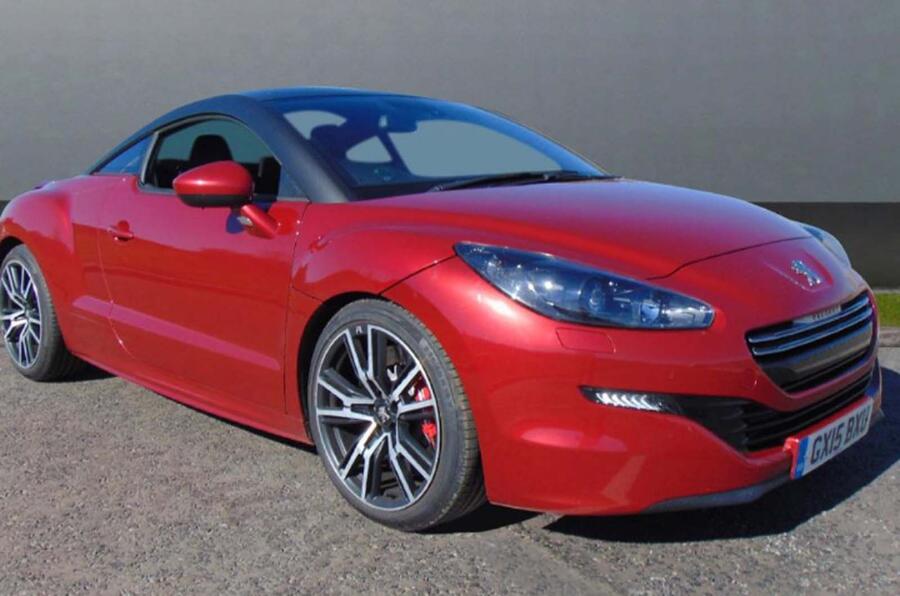 Aston Martin Rapide, £38,000: An eight-year-old V12 Aston with full Aston Martin service history, a reasonable 59,000 miles, four brand-new premium tyres and in the right colours inside and out. Okay, it's a five-door hatch, but that only makes it easier to get past your better half. What's more, it still drives and looks every inch an Aston Martin.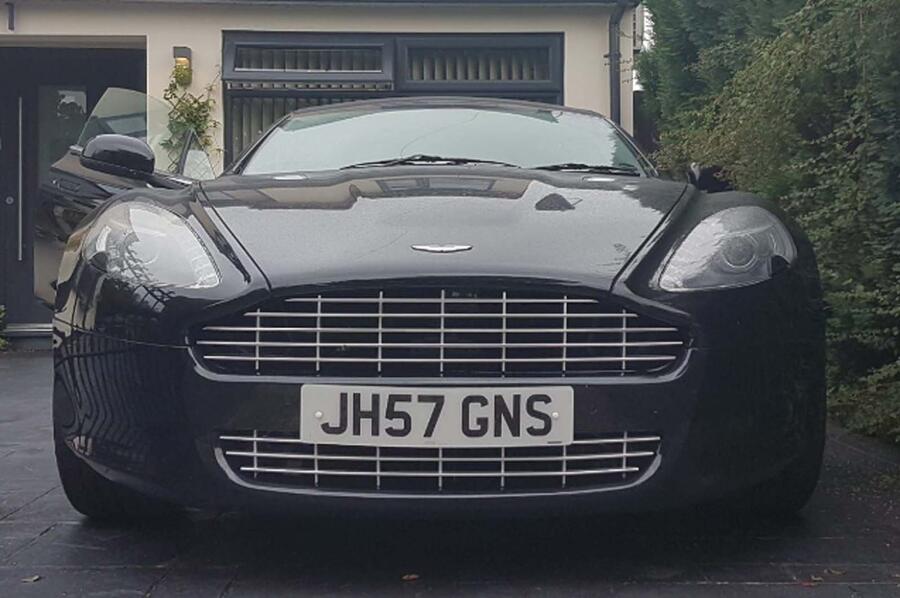 Rover Mini Balmoral 1.3, £6495: Granted, it's steep for a non-Cooper Mini, but this old girl is fresh from Japan with one owner in the logbook and 43,000 miles on the odometer. Crucially, it's rust-free and in original condition. The Balmoral has attractive pepper pot-style alloys and Burberry-style trim – and more forgiving suspension than the Cooper.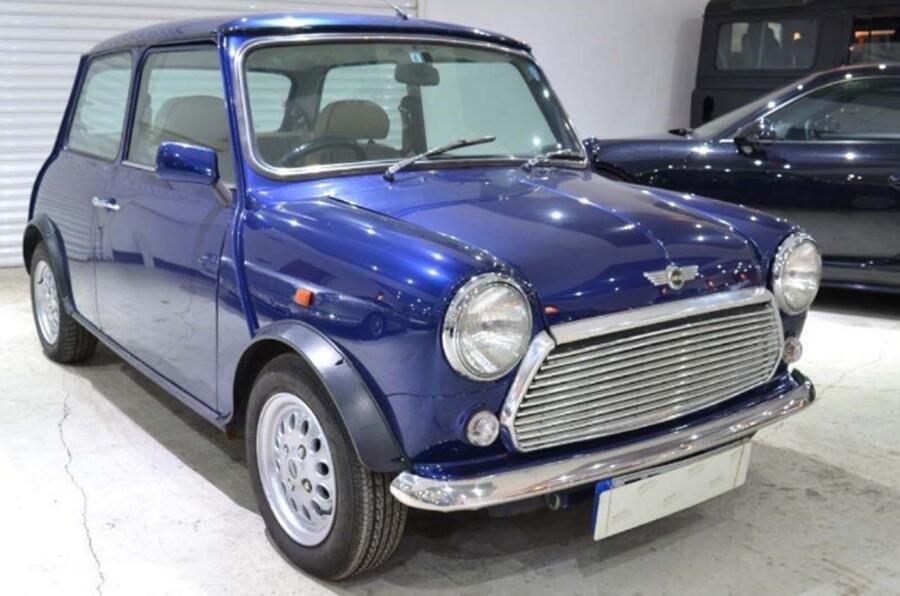 Renault Zoe, £4995: If you have a short commute, a used Renault Zoe makes a deal of sense. You can pick up 2016-reg cars with 25,000 miles from just £5500, but our eye was caught by this £4995 2013 Dynamique Zen with 13,500 miles. Battery rental is extra, though; someone driving 10,000 miles a year would pay £89 per month.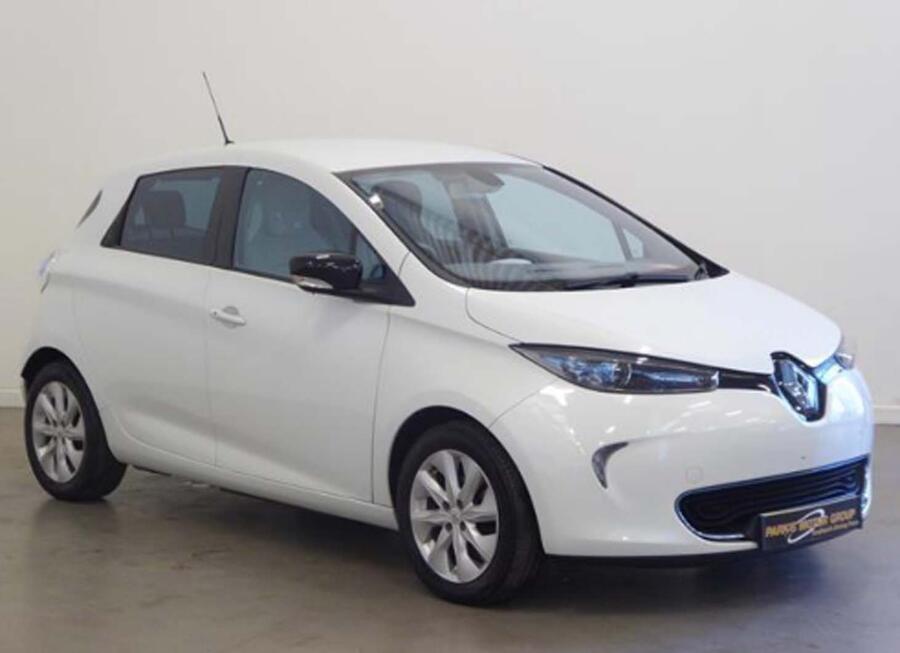 Lincoln Navigator, £26,340: It's brash, it's tacky, it's left-hand drive – it's an unregistered Lincoln Navigator for £26,340, about £20k less than a new Ford Edge Vignale. Features include active parking, a surround-view camera and uprated audio, and 0-62mph takes just 5.8sec. It's the old third-generation model and a handful on narrow streets, but what larks!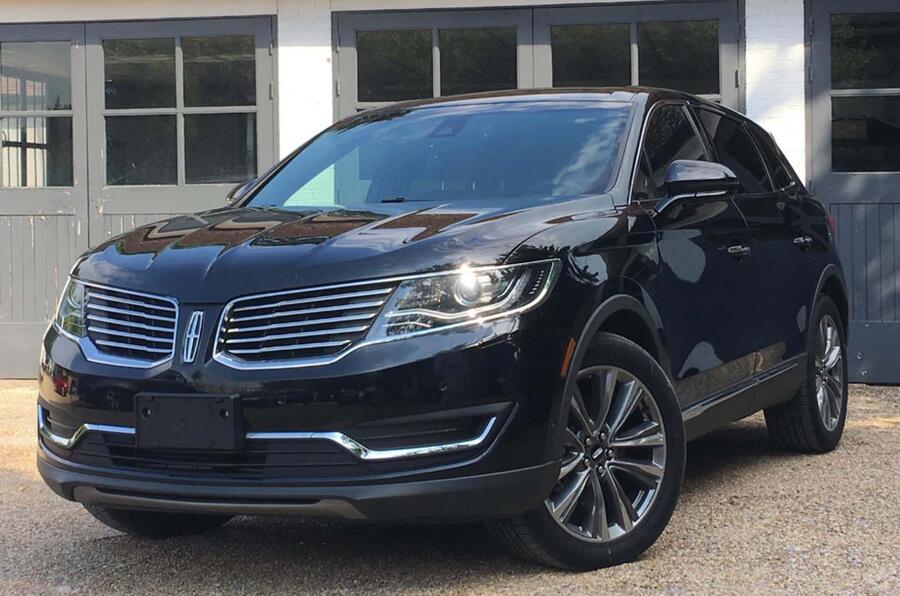 Auction watch:
Volkswagen Golf TDI GT: According to Statistica (a statistics company, surprisingly), the average annual mileage of a diesel car across all the ages it surveyed is 11,000 miles. That being so, it's fair to say that the 2001 diesel Golf GT that had 355,000 miles under its wheels and was knocked out at auction for £210 recently was a high-miler.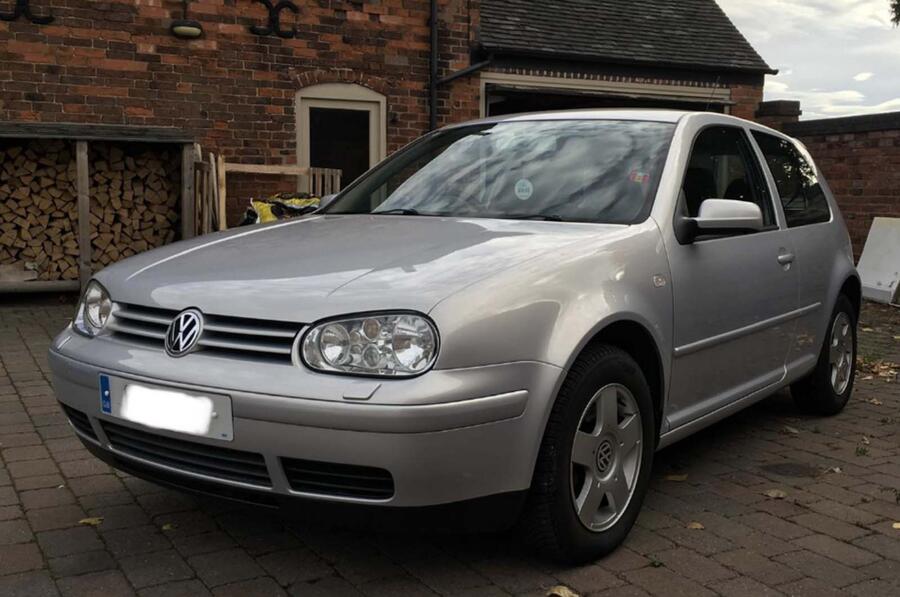 To have been considered average mileage, it would have done 187,000 miles. Not that anyone would have described it as such. Instead, anything over 100,000 miles is routinely described as high mileage and to be avoided. At least one Golf buyer wasn't fazed.
Get it while you can:
Suzuki Jimny SZ4 – Price new £14,299. Price now £15,999: Who would believe it? Nearly new Jimnys appear to be more expensive than new ones were before they sold out, ahead of the all-new model coming early next year. The £15,999 quoted here relates to a 67-reg SZ4 with 7746 miles at a Suzuki dealer. It has metallic paint and some nice alloy wheels but is otherwise standard. The all-new model will cost from around £16,000 and is, says our tester who reviewed it, "capable, confident and utterly compelling". 'Get it when it arrives' would be our advice, although there is a long waiting list.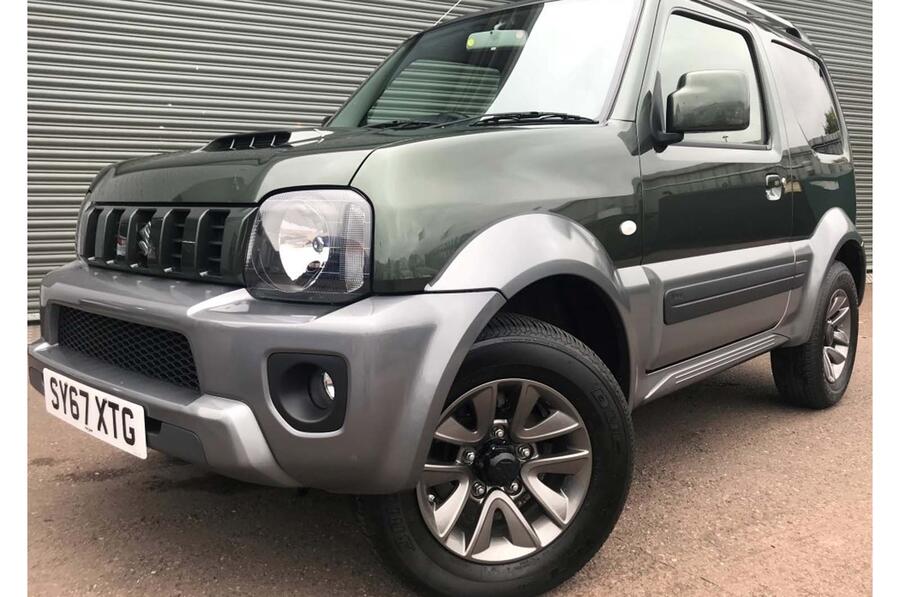 Clash of the classifieds:
Brief: I'm a family man who likes performance but doesn't like to shout about it, so find me a serious Q car for £15,000.
Skoda Octavia Estate 2.0 TFSI vRS – £14,495: There was a time when you had to give up on sports cars once kids came along. Then the Skoda Octavia vRS estate arrived and the parenting world collectively sighed in relief. Honestly, which parent wouldn't desire a gargantuan estate with tons of rear leg space that can also hit 62mph in 6.8sec and top out at 154mph? That this 2013, 46,000-mile example can be had for a mere £14,495 just goes to show what a great-value family car the Octavia vRS estate is. MAX ADAMS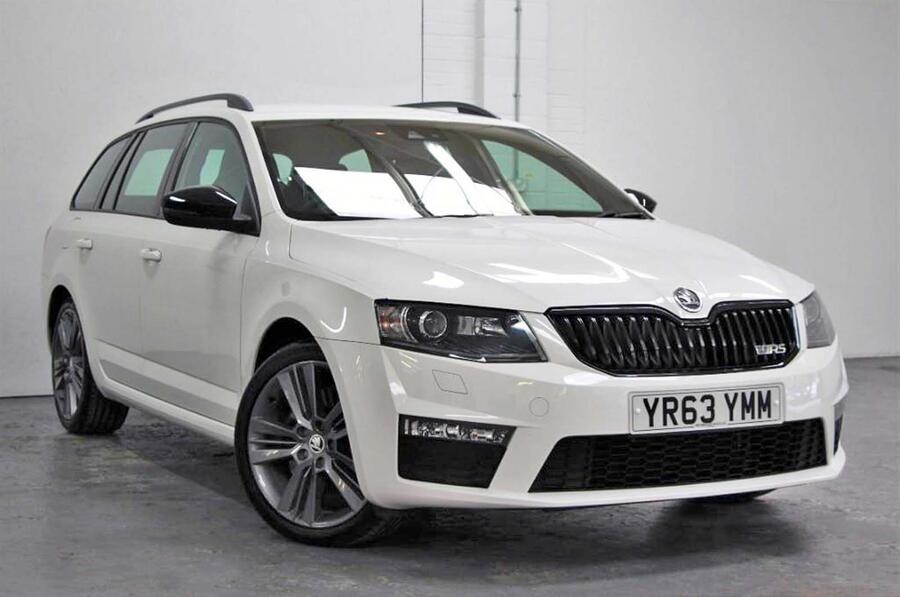 Audi RS4 – £13,995: Cars like this stunning Audi RS4 prove that performance motoring and family commitments are not incompatible. Its wonderful 420bhp 4.2-litre naturally aspirated V8 is punchy enough to push this understated family four-door from 0-62mph in 4.8sec and on to a governed 155mph. It sticks like glue and handles like a hero (quattro, natch), and you can boot it 'round the Nordschleife or potter to Tesco. This fully loaded honey is a genuine bargain at £14k. MARK PEARSON
Verdict: To hell with understatement. I want that deliciously alloyed, electric blue Audi RS4 – and I don't care who knows about it.
JOHN EVANS
Read more
Peugeot RCZ: used car buying guide
Lexus SC430: used car buying guide
Source: Car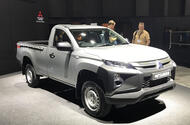 The new Mitsubishi L200
Fourth-generation pick-up, also known as the Triton, is due to arrive in UK in mid-2019 with new styling and safety systems
Mitsubishi has revealed the latest version of its L200 one-tonne pick-up in Bangkok, Thailand – and says that it has made more than 2400 changes to the machine including a new look and enhanced safety features.
The revamped version of the fourth-generation pick-up comes just three years into its life cycle, to mark the 40th anniversary of the model. The L200 will first go on sale in Thailand and other Asian markets – where it is known as the Triton – before being rolled out to 150 countries worldwide. The revamped pick-up is due to arrive in the UK around late summer next year.
The revised L200 is one of 11 new or refreshed models Mitsubishi will launch by the end of 2020 as part of its 'Drive for Growth' strategy, which follows its acquisition by Nissan to become part of the Renault-Nissan-Mitsubishi Alliance. 
Mitsubishi COO Trevor Mann said that the changes to the L200 were "significant" and far exceeded a regular midlife update, adding that they were designed to "reinforce what this car should be". He added that the relatively early update "made sense" because the company could identify opportunities to improve it.
The revisions include a new design that features the brand's 'Dynamic Shield' grille concept at the front, along with revised headlights to give it more road presence. There are also extended wheel flares, new accents and revised bumpers and rear lights, and a revised interior.
A quick (and wobbly) video tour of the new Mitsubishi L200 pick-up. Story here: https://t.co/jHYUCHzjE5 pic.twitter.com/Xfb2kCrUoM
— Autocar (@autocar) November 9, 2018
The more angular styling has been designed to appeal to both business and private buyers, and is intended to reflect Mitsubishi's 'Engineered Beyond Tough' slogan.
While UK specs have not been finalised, the L200 will feature two different four-wheel-drive systems, and a number of new drive modes. These include new off-road drive modes for gravel, snow, sand and rock that help to regulate engine power, transmission and braking to reduce wheel slip. A hill descent control system has also been added. The five-speed manual gearbox has been replaced by a six-speed automatic.
The pick-up includes a range of driver assistance features, including forward collision detection, blind spot warning and rear-cross traffic alert.
Mitsubishi also cites a number of smaller 'detail' changes, including larger front brake discs and calipers, and larger rear dampers to smooth performance. The firm did not give specific details on those parts.
The L200 is one of Mitsubishi's bestselling vehicles in the UK, rivalling the Outlander PHEV, and is increasingly popular among private buyers. The firm has yet to finalise exact UK specifications, including powertrain. The current version is exclusively sold in the UK with a 2.4-litre diesel engine.
The pick-up will be offered with single, club and double cab variants, although the single cab version won't be offered in Europe and the UK due to low demand in those markets. 
British pricing has also yet to be confirmed, although with the extra safety equipment it is likely to be slightly increased from the current model. Pricing currently starts at £19,505 for the single cab entry level model, with the cheapest club cab costing £20,655.
The higher-spec Barbarian models, which account for the bulk of British sales, currently start from £26,980 for a double cab version.
The L200 will continue to be produced exclusively at Mitsubishi Motor's Thailand facility in Laem Chabang, south of Bangkok.
Read more
Mitsubishi to launch 11 models by 2020
Renault-Nissan-Mitsubishi Alliance to invest £8.9bn in electric and autonomous cars
Source: Car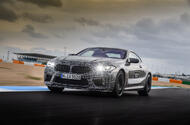 Full-on M version of BMW's range-topping 8 Series will be revealed next year, and we've had a ride in the first prototype
Lightly disguised prototypes of BMW M's upcoming M8 flagship coupe have hit the race track as engineers set about fine-tuning the super coupe's dynamics.  
Rivalling the likes of the Bentley Continental GT at a price of around £120,000 in the UK, the new four-wheel drive model has now entered a final phase development ahead of a planned public debut at the Frankfurt motor show next September.
Set to crown the newly-resurrected 8-Series line-up, the M8 will be sold with the choice of three different bodystyles. The first to reach UK showrooms will be the M8 coupe, pictured here testing at the Estoril circuit in Portugal earlier this month. It will be followed by the M8 convertible that is set for launch during the latter half of 2019, with a four-door M8 GranCoupe also confirmed for launch during the first half of 2020.
The M8 is powered by the same V8 petrol engine as the M5, and as with its four-door sibling, the longitudinally mounted twin-turbocharged 4.4-litre unit is planned to be offered in two different states of tune.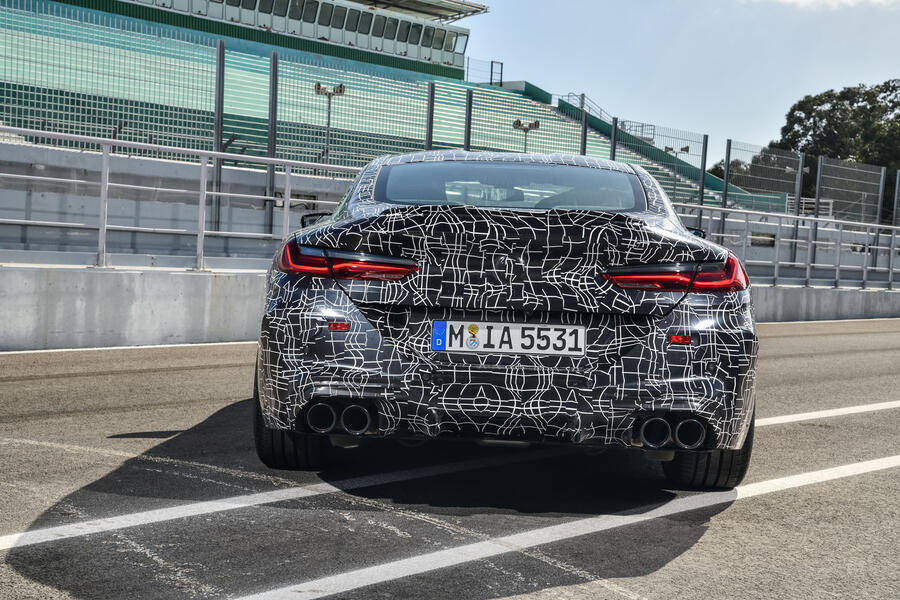 In standard M8 guise, the 90-degree engine will be tuned to deliver more than 600bhp, according to BMW M development boss Dirk Häcker. Although not yet confirmed, a more powerful M8 Competition is also planned, offering up to 650bhp through various tweaks to its induction system.
BMW has not divulged any official performance figures, but Häcker suggests the M8 will significantly undercut the current flagship M850i xDrive's claimed 0-62mph time of 3.7sec. Combined fuel economy is put at 26.4mpg at this stage in the development process.
In a move mirroring that of the latest M5 and M850i xDrive, the M8 receives a standard eight-speed torque converter automatic gearbox as well as a variable four-wheel drive system and electronically controlled M-differential at the rear. A so-called M Dynamic mode allows the driver to activate a rear-wheel drive mode, too. 
Similarly, the suspension is a development of the double wishbone and multi-link system used by the M5. However, the M8 boasts a shorter wheelbase and wider tracks than its sedan sibling. Additional body stiffening increases its rigidity over the M850i.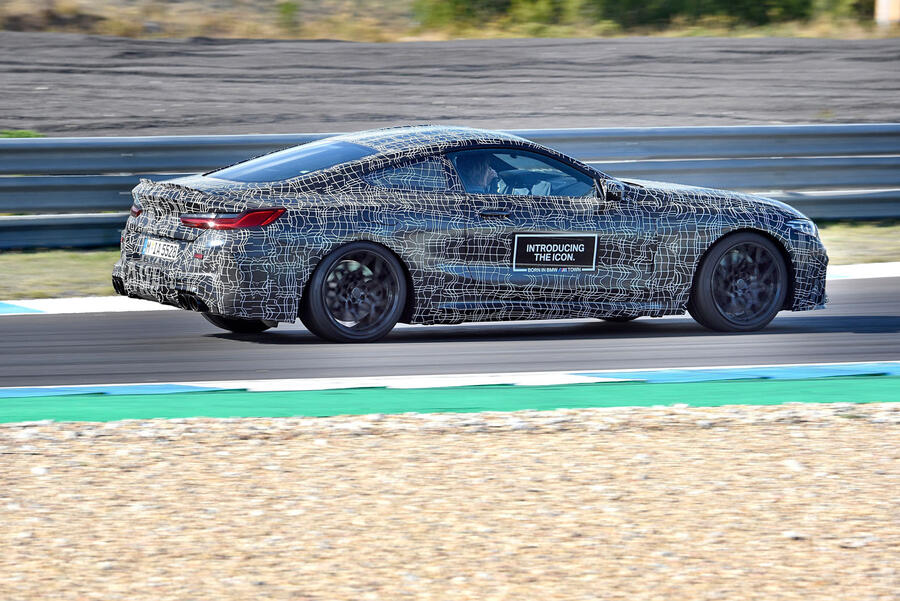 Häcker confirms the new two-door receives its own specific suspension tuning, revised springs, dampers, bushes and roll bars. "It corners very flat and with very little movement. You sit a lot lower than in the M5, so it feels quite a bit different to drive," says the BMW development boss.
Häcker also confirms the new M8's centre of gravity is significantly lower than that of the M5, and it boasts a perfect 50:50 weight distribution, in part through the adoption of a lighter lithium-ion battery.
Despite the focus on dynamics, BMW M is confident the M8 will also successfully fulfil the role of long-distance grand tourer. "It's quite firm in sport, but the inclusion of adaptive damping control means we can offer customers greater compliance with a comfort mode as well" Häcker claims.
New BMW M8: prototype ride on track
There are certain laws of physics that suggest you should never describe a car approaching two tonnes as being truly agile. But within minutes of arriving at Portugal's Estoril circuit for a passenger ride in a prototype M8 coupe, Dirk Häcker sets about doing just that.
As we stand in the wind swept pit lane, the head of research and development at BMW's M performance car division takes little time in suggesting the M8 is far and away a more driver orientated proposition than its indirect predecessor, the M6.
"We're absolutely convinced, and not just about its performance, which is a whole new level for us. In terms of agility, it is every bit as good, if not better, than the competition. Even with four-wheel drive, we've been able to program it to deliver traditional rear-wheel drive traits when the driver wishes," he says.
Häcker, who has presided over the engineering of all recent M models, indicates a lot of effort has been focused on providing the M8 Coupe with even greater response and sharpness than the M5, with which it shares its mechanicals. 
"We've done a lot of detailed tuning to the steering, springs, dampers and bushing. The individual components are much the same, but they are set up differently" he enthuses.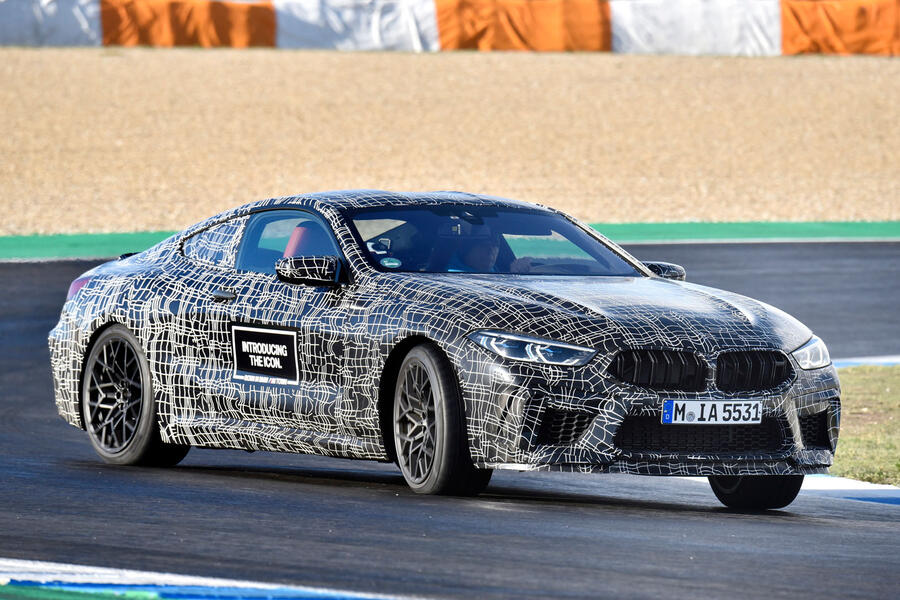 As the camouflaged prototype arrives in a blaze of exhaust noise, it is clear some of the uniqueness Häcker talks about is down its exterior design, certain elements of which take their cue from the M8 GTE race car campaigned by BMW Motorsport in the World Endurance Championship.
Before I open the long frameless passenger side door and climb in I'm told the ride height is lower than that of the M850i. This, acknowledges Häcker, gives the M8 Coupe a centre of gravity that is 24mm lower than that of the M5.
What followed over the next three laps of the former F1 circuit was a mostly sideways display of what that reduction in the centre of gravity means. While it is never easy forming binding conclusions from a brief run in the passenger seat, Häcker's enthusiasm for the dynamic qualities of the M8 Coupe certainly appears justified.
There was never really any doubt about the accelerative qualities of the M8 Coupe; with over 600bhp and four-wheel drive translating to a 0-62mph time under the 3.4sec of the standard M5, as well as a top speed in excess of the benchmark 186mph.
No, the real question hanging over the M8 Coupe up until now has been its ability to match this speed with the sort of handling enthusiasts will cherish. However, after witnessing its outstanding body control, ability to change direction with all the deft precision of much smaller and lighter car and ease at which it can be coaxed in lurid oversteer it is clear it is not just another high priced grand tourer seeking to be regarded as a sports car but – and feel free to take this with a grain of salt at this stage – a true sportscar in its very own right.
Like that of the M5, the M8 Coupe's four-wheel drive system is programmed to send up to 100 per cent of drive to the rear wheels in M Dynamic mode. There's also a torque vectoring function built into the rear differential to apportion that drive to the wheel with the most grip. The result is car that provides all the security of a four-wheel drive car when you want it and, at the press of a button, all the tail-happy traits of a powerful rear-wheel drive sportscar when the conditions allow.
Right now it appears to offer an even broader range of dynamic traits than even the M5. The proof, of course, will have to wait until we get to drive the M8 Coupe for ourselves next year. But for now, the early signs are certainly encouraging, even if a quick physics lesson suggests they shouldn't be.
READ MORE
New BMW 8 Series convertible revealed
BMW 8 Series M850i xDrive 2018 review
Source: Car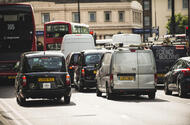 Department for Transport data reveals average CO2 emissions of new cars sold reached 128g/km in September, with diesel decline blamed
The average CO2 emissions of new cars has reached the highest point since July 2013, data from the Department of Transport reveals.
The data, taken from the quoted CO2 emissions of each new car registered in the UK, shows that the average figure for September reached 128.3g/km. This reflects starkly with the lowest figure on record of 119.2g/km, recorded in August 2016.
The rise has been attributed to the sharp decline in diesel sales in the UK, which fell by 31% across last year. Buyers have been switching to petrol models, which generally emit higher levels of CO2 than their diesel counterparts.
Further blame can be attributed to the new WLTP emissions regulations, which are gradually forcing many car makers to increase the published CO2 figures for their vehicles.
It's especially significant given that the market's new cars are, on average, 12.6% more efficient than their predecessors. It also comes despite an increase in the number of ultra-low-emission vehicles registered, with plug-in hybrids and EVs making up over 3% of the UK's car market.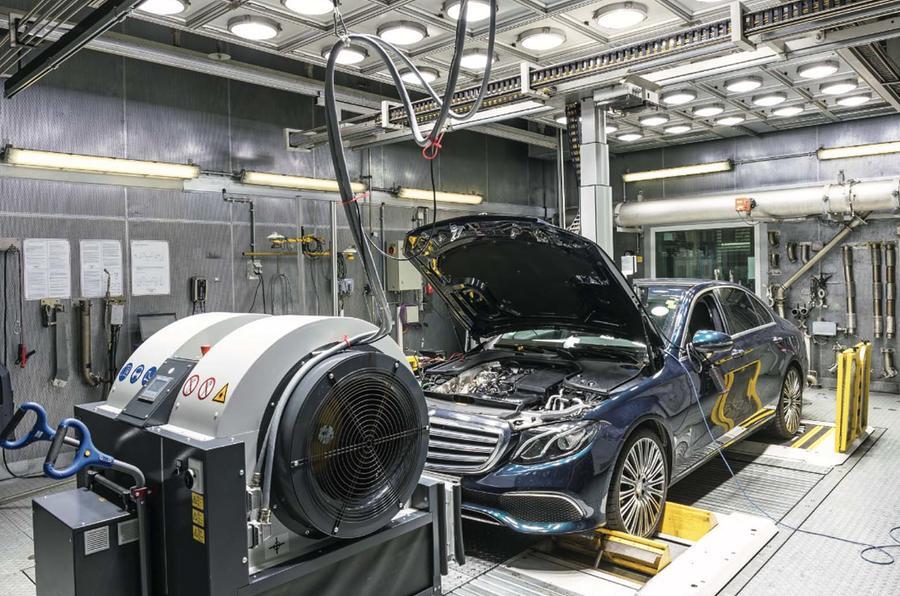 Previous figures released by the Society of Motor Manufacturers and Traders (SMMT) revealed that average CO2 emissions for new cars registered in 2017 rose to 121.0g/km, up from 120.1g/km in 2016. 
The rise, which marked the end of 20 years of consistent decline and came after a record low CO2 output was recorded in 2016, is directly linked to the collapse in diesel sales in the UK market in 2017. EU law makers recently voted for car manufacturers to reduce CO2 emissions from current levels by 40% by 2030, which is looking increasingly difficult to achieve.
Diesel deaths – complete list of 2018's axed models
Government legislation is blamed by SMMT chief executive Mike Hawes, who said: "The industry shares government's vision of a low-carbon future and is investing to get us there – but we can't do it overnight; nor can we do it alone.
"The anti-diesel agenda has set back progress on climate change, while electric vehicle demand remains disappointingly low amid consumer concerns around charging infrastructure availability and affordability."
Last year, the government dealt a double blow to diesel, announcing that all-new non-electrified petrol and diesel car sales will be halted from 2040 onwards before confirming a tax hike for diesel cars in the autumn budget.
This anti-diesel legislation and the messages that accompanied them prompted a fall in consumer confidence. The knock-on effect has seen manufacturers begin to withdraw diesels from their line-ups. Recently, Porsche stopped production of its current diesel models, and Fiat Chrysler revealed intentions to abandon diesel altogether by 2022.
Despite rapid growth in EV and hybrid car demand, total volume for the segment was still far too small to offset the drop in diesel demand. Demand for plug-in vehicles rose by 34.8% last year, yet zero-emission pure-electric car sales still accounted for just 13,500 vehicles – a tiny proportion of the 2.5 million total car sales across the year.
Hawes said this illustrated the need for further investment in cleaner combustion engine technology. He cited business fleets, which were previously seen as the biggest demand for diesel cars, as relevant places for diesel to still exist in large numbers.
"To accelerate fleet renewal, motorists must have the confidence to invest in the cleanest cars for their needs – however they are powered," he said. "A consistent approach to incentives and tax and greater investment in charging infrastructure will be critical.
"Now, more than ever, we need a strategy that allows manufacturers time to invest, innovate and sell competitively, and which gives consumers every incentive to adapt."
Read more
UK car CO2 emissions hit all-time low
New car sales fall 5.7% in 2017
New UK real-world emissions tests introduced
EV CO2 emissions fall to record low through green energy sources
CO2 reduction targets 'overly aggressive', says European car industry
Source: Car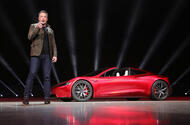 Elon Musk has settled charges of fraud brought against him
Telstra CFO Robyn Denholm takes over as chair of the electric car firm's board, while Musk remains as CEO
Tesla has appointed Robyn Denholm as the new chair of its board of directors.
Denholm replaces Elon Musk, who was forced to step down and pay a $20 million (£15.3m) penalty as part of a settlement with the American Securities and Exchange Commission (SEC) over a charge of securities fraud. Musk remains as CEO of the electric car manufacturer, which was also required pay a penalty of $20m.
Denholm, until now chief financial officer of Australian telecoms company Telstra, will begin her new role immediately and serve on a full-time basis once her six-month notice period expires. Having been a member of the board as an independent director since 2014, Denholm will now temporarily step down as chair of Tesla's audit committee until she leaves Telstra.
Analysis: will the Tesla fairytale end this year?
Musk was forced to leave his position after the SEC charged him with fraud in response to his tweet in August suggesting he could take Tesla private at $420 a share, a substantial premium at the time, and had secured funding to do so. The SEC claimed that Musk knew the funding was not secured.
The tweet caused Tesla's stock price to jump and, according to the SEC, "led to significant market disruption." The SEC also said that Tesla had not put any procedures in place to determine that Musk's tweets about the company were accurate or complete.
Musk initially said the SEC's charges were "unjustified", but has now reached an agreement with the body to settle the charges. Under the deal, Musk will be ineligible to be re-elected as company chairman for three years.
Tesla has also agreed to appoint two new independent directors to its board, establish a new committee of independent directors and put in place additional controls over Musk's communications. 
By settling, Musk neither admitted or denied misleading investors.
Numerous reports suggested Musk and Tesla had declined to settle the case when the SEC initially brought the charges, and there has been no comment from either on the deal at time of writing. As CEO, Musk will essentially remain in day-to-day charge of the firm, but he will likely face more oversight and control from the board and the new chairman. As Tesla's largest shareholder, Musk is likely to retain a seat on the board, and have influence in determining his successor as chair.
By allowing Musk to stay on as CEO under the settlement, the SEC has avoided the possibility that removing Musk from Tesla could cause investors to lose faith in the company's ability to thrive without him, potentially leading to more instability in its share price and value.
Read all Tesla reviews on Autocar
The £30.6m of penalties paid by Musk and Tesla will be distributed to investors harmed by Musk's tweet.
Stephanie Avakian, the co-director of the SEC's enforcement division, said: "The total package of remedies and relief are specifically designed to address the misconduct at issue by strengthening Tesla's corporate governance and oversight in order to protect investors.
"The resolution is intended to prevent further market disruption and harm to Tesla's shareholders."
According to CNN, the US Department of Justice is also investigating if Musk's tweet constituted a criminal activity. The SEC is also continuing to investigate a separate case relating to Tesla's production goal claims.
Read more
Elon Musk could lose control of Tesla due to fraud charge
Tesla boss Musk considering taking firm private (from August 2018)
Tesla building car carriers to ease 'delivery logistics hell'
Source: Car
We pick the very best hybrid SUVs on the road today, with compact, family and luxury models all making the cut
Hybrid powertrains combine the silent, emission-free driving of an EV with a traditional fuel tank that eliminates range anxiety. If you're not quite ready to make the switch to an electric car, they are the perfect compromise.
The Government may not give you a grant to buy one any more, but the differences to your wallet still make a hybrid worth the investment, whether you opt for a traditional hybrid system that uses electric motors to assist the petrol engine, or a plug-in hybrid electric vehicle (PHEV) that uses the engine exclusively to recharge its batteries.
They make particular financial sense in an SUV, where the equivalent diesel or petrol model can cost significantly more to keep on the road. Taller, larger SUVs have more room than hatchbacks, too, so the complex hybrid systems don't eat into cabin or boot space.
We've driven every hybrid SUV on sale in the UK today, and have picked our favourites from the compact, family and luxury segments.
The UK's best-selling plug-in hybrid car can offer significant savings over the equivalent diesel family SUV. This year heralded a significant facelift, which added a new 2.4-litre engine and improved ride, as well as exterior styling tweaks. Electric-only range is around 25 miles, and while it's possible to drive at pace, it's far happier to cruise in comfort.
Genuinely usable seven-seat cabins are few and far between, and ones with hybrid powertrains even more so. Volvo's largest SUV manages both, with a fantastic blend of spaciousness, styling, cabin ambience and engine efficiency, beyond what you'd expect from a vehicle of its size.
As relaxing and easy to drive as any of its premium rivals, the RX also delivers respectable economy from its self-charging hybrid system. The V6 petrol engine sounds better than some traditional hybrids when sat at high RPMs, although it is still best suited to more relaxed cruising. Compared to its German competition, it also seems like good value for money.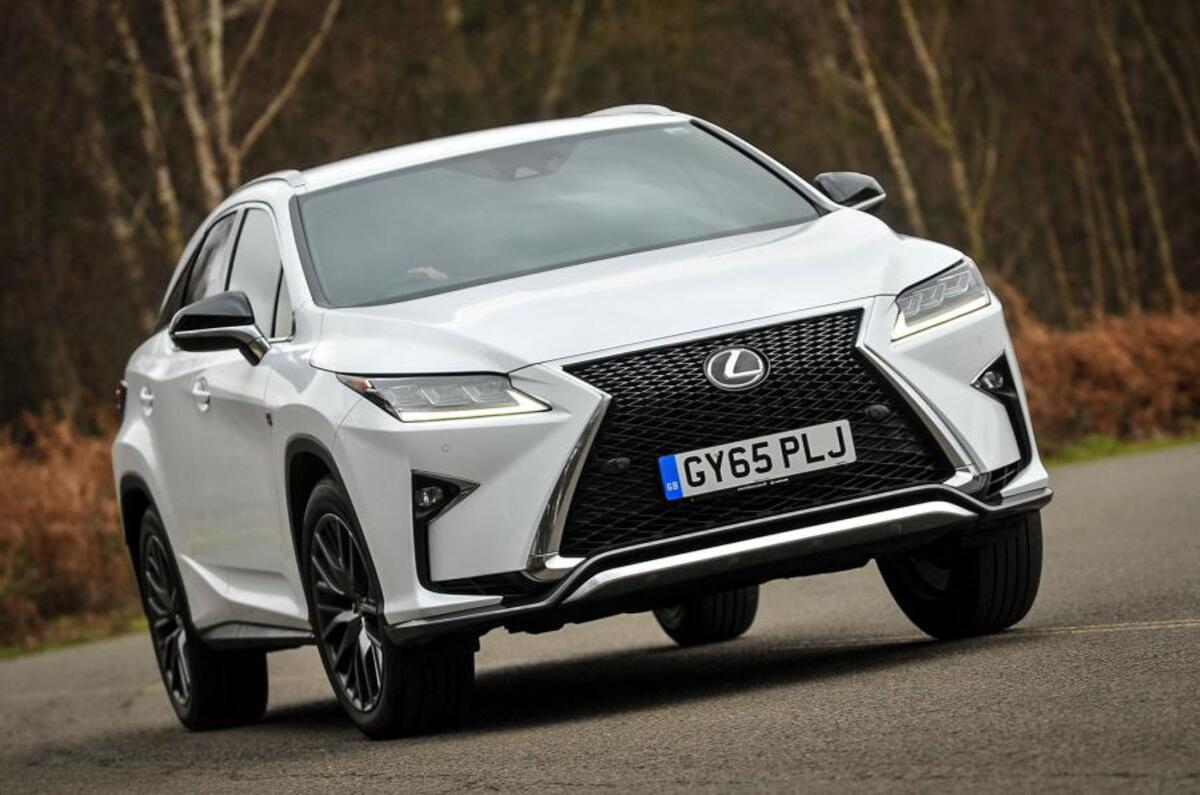 In the absence of a diesel variant, the 3.0-litre hybrid is now the most economical Cayenne in Porsche's line-up. It'll do 25 miles purely on electric power when required, while the 3.0-litre turbocharged V6 provides the grunt for five-second 0-62mph times and a near 160mph top speed. Driven with more restraint, it's every bit as comfortable and luxurious as you'd expect from the marque.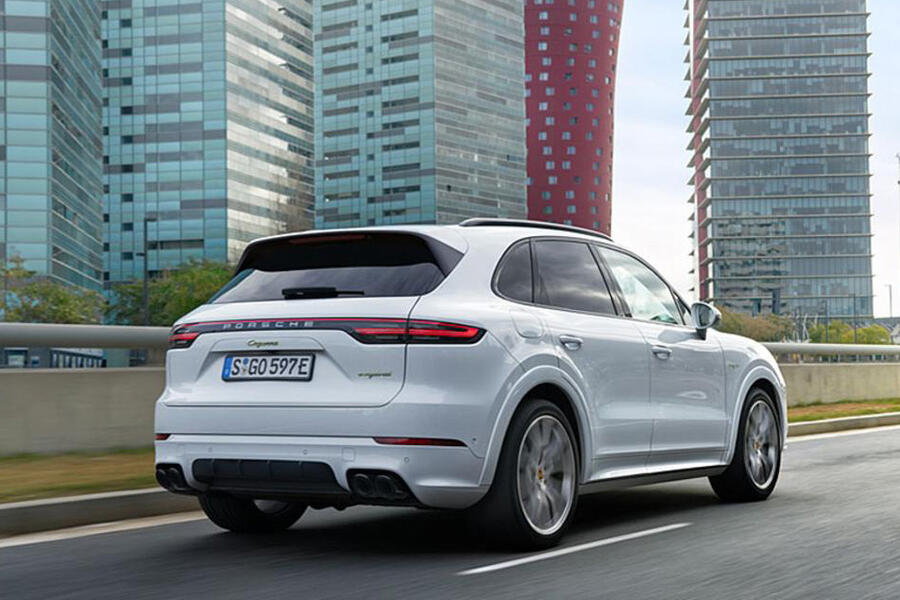 Comfortably Kia's most fuel-efficient car (that still uses a combustion engine in some capacity, at any rate), the Niro compact crossover claims an economy figure in the region of 217mpg, and low CO2 emissions of 29g/km, albeit on the old NEDC cycle.
It has an electric-only range of 36 miles and is based on the well-equipped "3" trim level of the standard car. That means an 8in touchscreen with Apple CarPlay support, wireless smartphone charging, adaptive cruise control and lane keep assist. You can expect clever packaging and lots of cabin space, and Kia's typically keen pricing.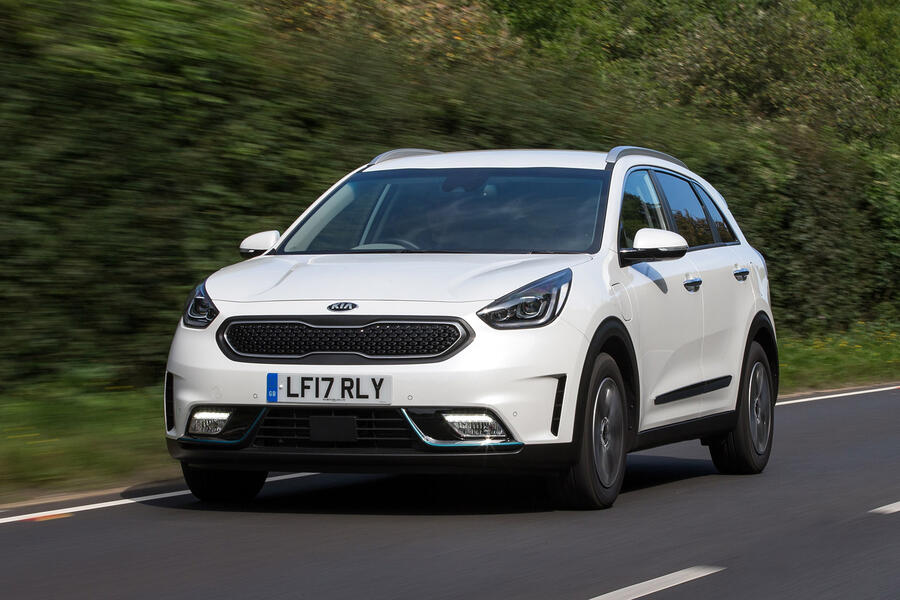 6. Toyota C-HR 
A real departure from the norm, Toyota's eye-catching crossover SUV stands out with coupe-like styling – and it has the handling to back up its looks. The sloping roofline does limit rear headroom, and Toyota's basic infotainment system isn't a patch on some rivals'. Its powertrain can feel a little gutless, but it still fulfils its brief as a sporty-looking, family-friendly hybrid.
7. Range Rover Sport P400e PHEV 
Such was the demand for a plug-in version of Land Rover's sportier Range Rover that by the time we'd driven one on UK roads, a 2019 model with more powerful electric motor had already been confirmed. That's good news, as even with a lesser motor the P400e proved itself a capable steer. As with its larger range mate, it is best suited to shorter-range drivers and urbanites that can keep the battery charged, but however you drive it, you'll be travelling in luxury.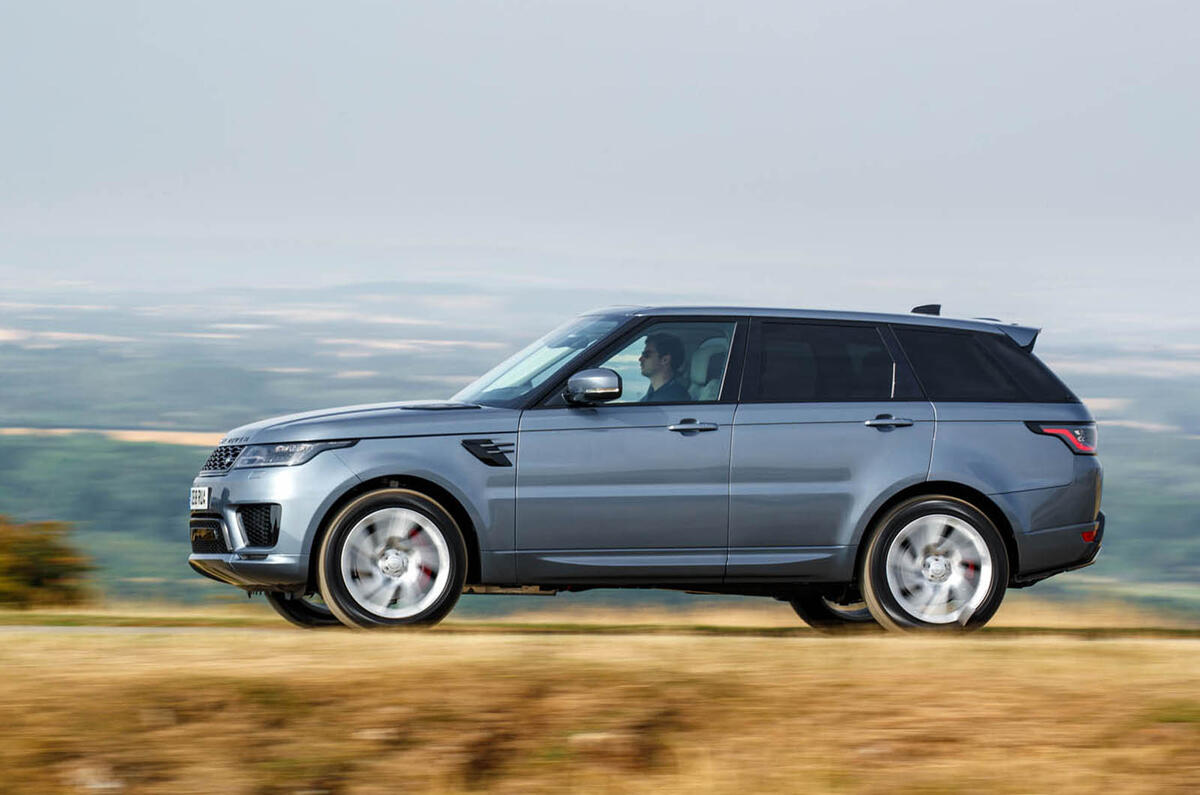 8. Lexus NX 
Tried and tested hybrid tech means the NX knows where it stands. It's a handsome, well-equipped and efficient mid-size SUV that delivers a smooth and refined drive around town. Push it harder and the engine is all too eager to make itself heard, and struggles to deliver the kind of economy you'd expect from a hybrid. For urban driving in relative comfort, however, the NX still succeeds.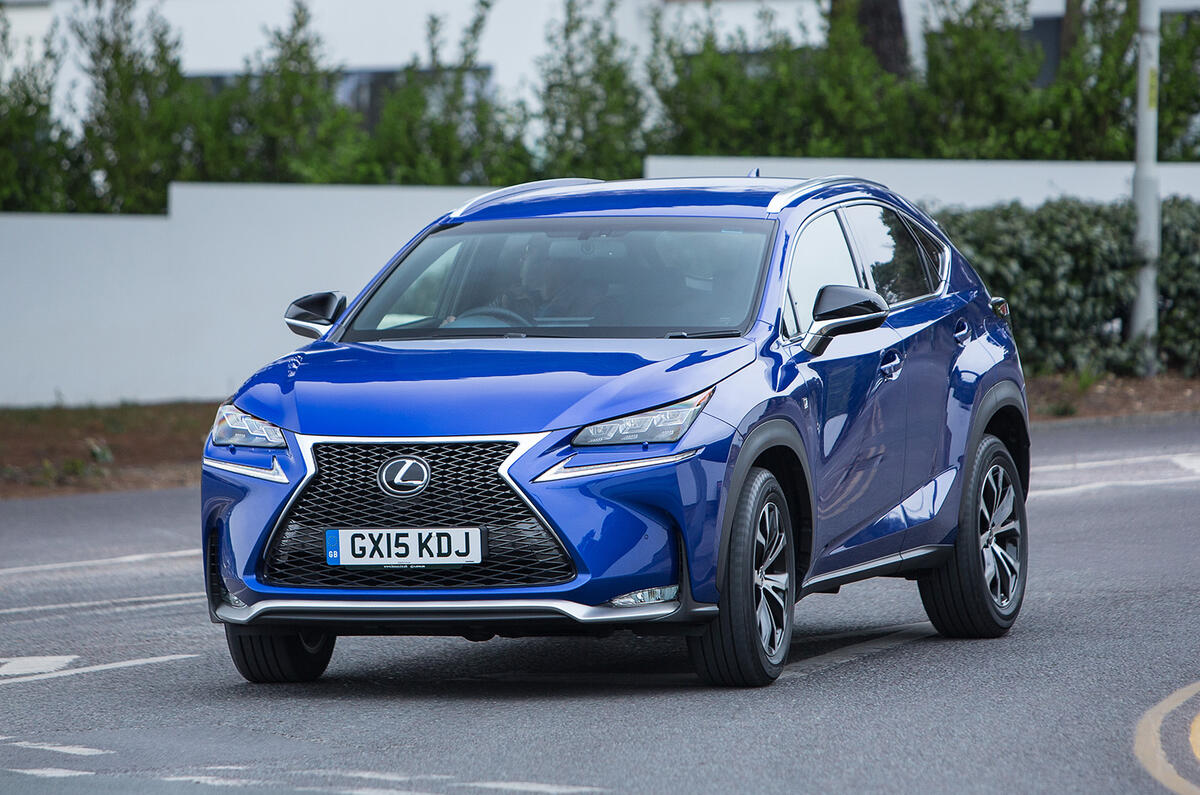 The fourth-generation RAV4 has evolved into a bigger, more family-friendly SUV. It may have become much less of an off-roader than its predecessors in the process, but its hybrid drivetrain is the pick of the range. Good mechanical refinement and plenty of mid-range torque mated to a well-calibrated gearbox make it an easy car to drive, despite the increased dimensions.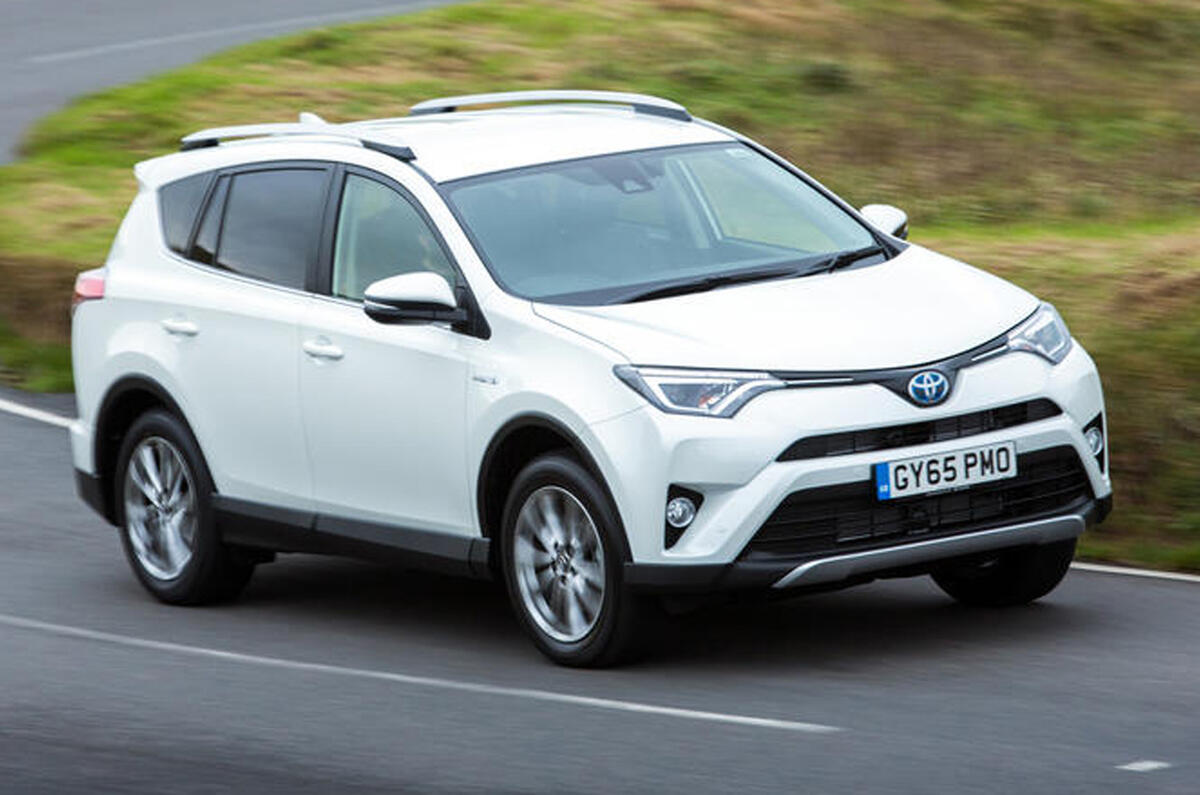 Audi's diesel-electric SUV is effectively in early retirement, following the roll-out of new WLTP emissions rules, but it can still be found on dealer forecourts in certain specifications. A new one will be on the way, but not for at least a year or two. The current model may be pricey, but it delivers on economy and its relaxed, upmarket interior is makes for a pleasant drive.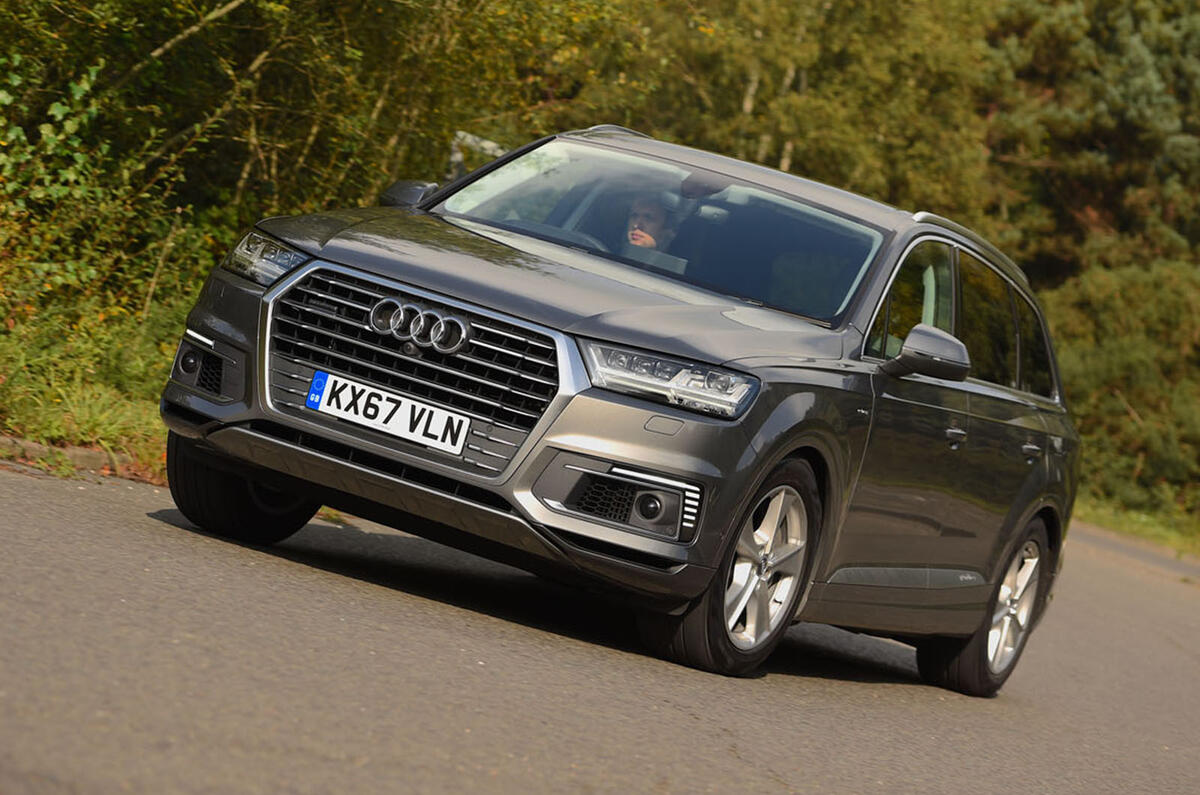 Read more
The 10 best electric cars on sale in Britain 2018
10 Best Electric Hatchbacks 2018
Source: Car