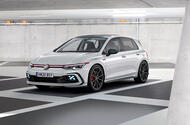 Mk8 Golf GTI is one of four hot Golfs launching this year, alongside GTD, GTE and R models
The highly anticipated, eighth-generation Volkswagen Golf GTI will be revealed at Geneva motor show in March, the car maker has confirmed.
Volkswagen will have a grand total of four hot Golf models in dealers before the end of 2020 – with the R going on sale a few months after the GTI, diesel GTD and plug-in hybrid GTE.
Following the reveal of the GTI and GTD at Geneva motor show, the R version will be shown in July at the Goodwood Festival of Speed. 
The transformation from regular Golf to GTI is likely to be as subtly handled as previous variants. It will include the usual dual-exit tailpipes, red brake calipers, chunky air intakes and a bodykit extending around the lower portion of the car.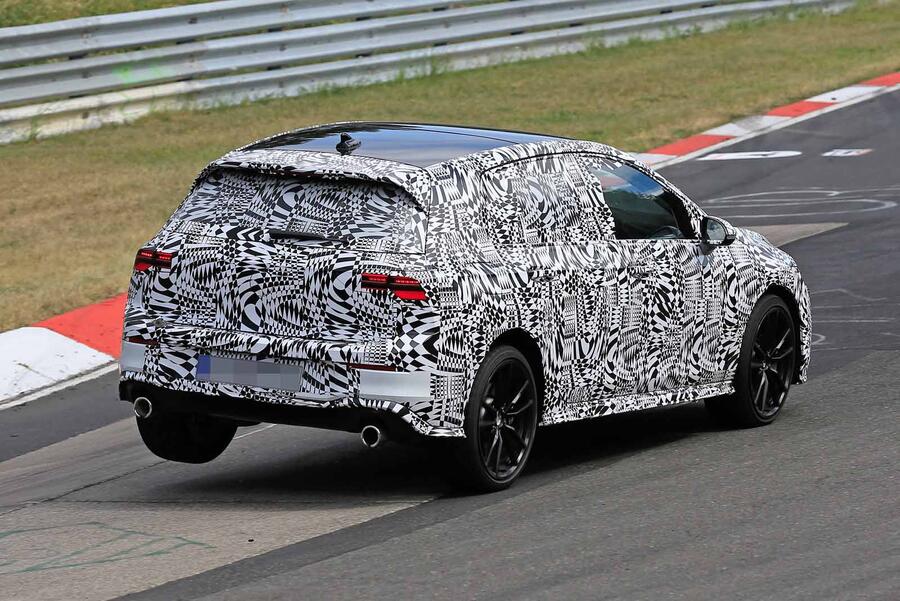 2020 VW Golf GTI: engine and powertrain:
In a reversal of original plans, Wolfsburg has decided not to make a more radical switch to hybrid power. Instead, the eighth-generation Golf GTI is set to stick with much of the hardware that has made the seventh-generation model such a success, both critically and commercially. 
That means an updated version of the Audi-developed EA888 2.0-litre turbocharged petrol engine used in the existing Mk7 Golf GTI. Again, like the current car, it will be offered with two power outputs: a standard output of around 242bhp and a more powerful 287bhp model, which will replace the MK7 Performance version.
Although it was previously thought that the latter variant would wear the TCR badge, VW's decision to leave the racing series as part of its plans to end all combustion-engined motorsport means it will go by the Clubsport name instead. 
An increase in torque beyond the 258lb ft and 273lb ft of today's two versions of the GTI is claimed to establish new levels of performance. In the case of the higher-spec model, it is said the 0-62mph time will be less than 6.0sec and the top speed 155mph. Gearbox choices will include carry-over versions of today's six-speed manual and seven-speed dual-clutch items. 
As recently as late 2018, VW had planned to switch the Golf GTI to mild-hybrid power as the performance flagship of a new range of IQ-badged petrol-electric mild-hybrid models.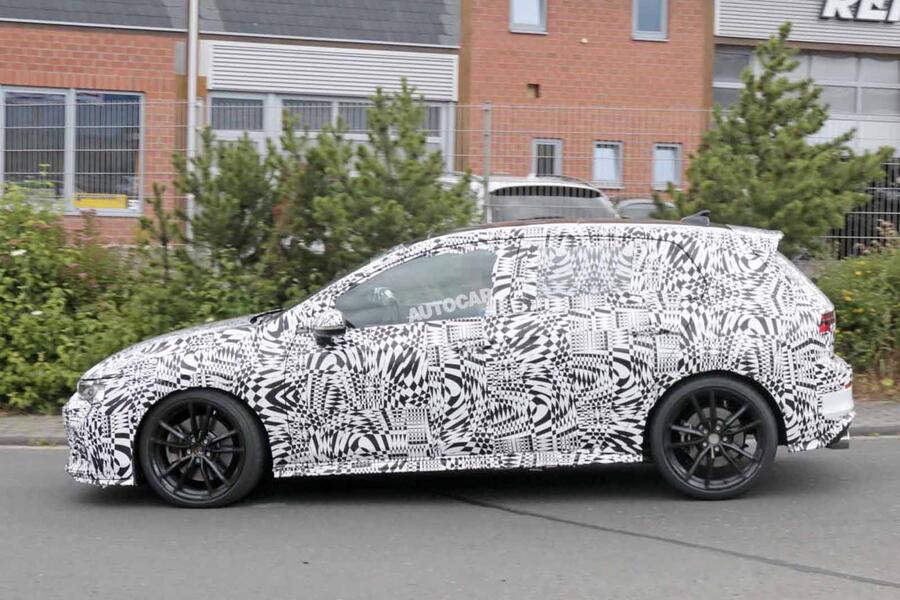 That system is also based around the EA888 engine. However, it will not be used on the Golf GTI, under the instruction of VW Group chairman Herbert Diess, who reversed the decision of his predecessor Matthias Müller. 
The transversely mounted 2.0-litre four-cylinder powerplant will be mated to an electric motor and 48V electrical architecture. It is a setup that VW plans to mirror on the smaller 1.5-litre four-cylinder petrol engine and 2.0-litre four-cylinder diesel units used on the new Mk8 Golf. 
The original plan had been to improve the Golf GTI's low-end response with electric boosting. Additionally, the technology was to bring a coasting function that idles the engine on a trailing throttle and a recuperation system that harvests kinetic energy during braking. However, VW's about-turn on hybrid technology should lead to the new GTI having a similar character to today's car. 
2020 VW Golf GTI: chassis and underpinnings
The new Golf GTI is underpinned by a further-developed version of the existing model's MQB platform, using a MacPherson strut front and multi-link rear suspension in combination with adaptive damping control. 
Engineers involved in the new car's development say a lot of attention has been focused on steering accuracy. The electro-mechanical set-up of the outgoing model has been heavily reworked to provide it with added levels of feedback and a more direct ratio. 
Buyers will be restricted to just one bodystyle: a five-door hatchback. The three-door will no longer be produced. Changes inside include a new digital cockpit with an optional head-up display unit and new switchgear, including a centre console featuring a stubby T-shaped gearlever for DSG-equipped versions. 
The new GTI is also expected to follow the mainstream model and get a technical overhaul. Most significantly, this includes the integration of a new, larger central digital screen that will have some touch functionality, but also a new tactile control system designed to make the most common control adjustments easier.
GTE, GTD and R variants: what do we know so far
A performance increase for the GTI is necessary to ensure that it occupies a performance level above the new GTE, revealed at the same time as the standard Golf. 
That model's 242bhp comes from a 1.4-litre turbo petrol engine combined with an electric motor, with a lower-powered 201bhp variant expected at a later date. It makes use of a 13kWh battery that allows up to 43 miles of zero-emissions range, and can be taken up to 87mph without any assistance from the engine. Performance figures are yet to be detailed, however, as are economy figures.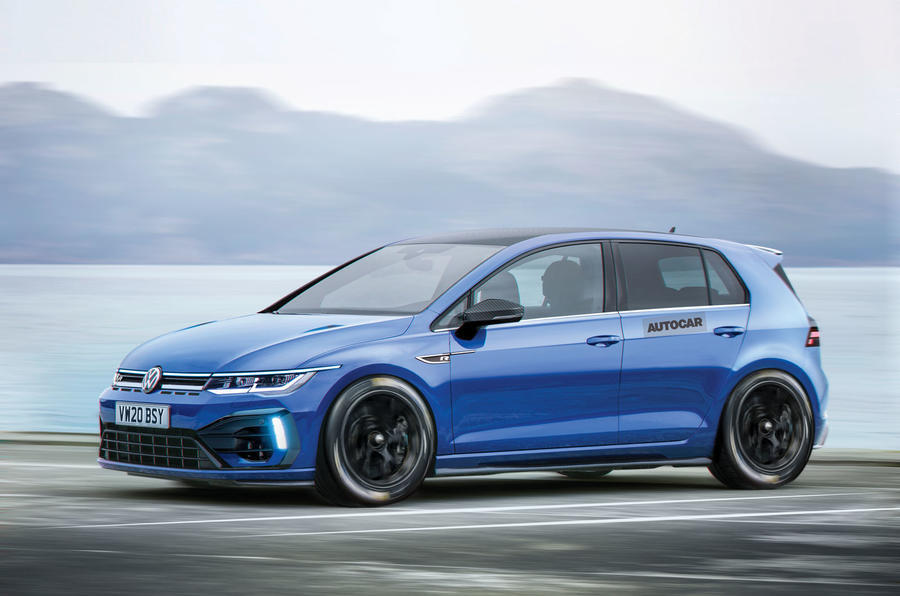 Details of the GTD are even more scarce. We know it will use a variant of the Group's well-established 2.0-litre diesel engine with mild-hybrid tech, but a power output is unconfirmed. The previous variant made 181bhp and 280lb ft of torque, with both figures likely to be improved upon. The mild hybrid system should ensure even better economy, too. 
The R is again likely to use a heavily boosted EA888 motor with at least 300bhp in entry-level form, mated to all-wheel drive. Insiders suggest a range-topping R Plus is still on the cards, albeit with around 350bhp rather than the previously rumoured 400bhp. 
Read more
New 2020 Volkswagen Golf gains mild-hybrid engines, new technology
Source: Car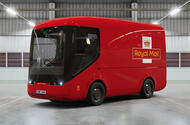 Delivery firms including Royal Mail have expressed an interest in Arrival's electric van
Korean car makers will use London firm's skateboard platform for a new line of electric commercial vehicles
Kia and Hyundai have invested €100 million (£85.4 million) in London-based electric vehicle (EV) manufacturer Arrival, making it one of the UK's most valuable start-ups. 
Through the new partnership, the Korean car makers plan to "introduce competitively priced small and medium-sized electric vans and other products for logistics and on-demand ride-hailing and shuttle service companies" using Arrival's scalable EV platform.
Arrival says its skateboard-style platform can be used for a range of bespoke new EVs across different categories. Its suitability for commercial vehicle applications will allow Hyundai and Kia to expand their EV range beyond passenger cars such as the e-Niro and Kona Electric. It will also reduce the average CO2 output of the manufacturers' fleets ahead of tightening European emissions regulation in 2021.
Arrival was founded in 2015 but hasn't widely publicised its actions. It has 800 employees working in a series of innovative, small-footprint 'microfactories' in five countries that build vehicles to order to serve communities in the surrounding areas. 
The company's Gen2.0-EV is an electric van aimed at companies in urban areas. Technical details remain unconfirmed, but it's claimed to have a range of 300 miles and a payload of 4250kg. It's expected to be priced from £35,000 when it enters production in 2021.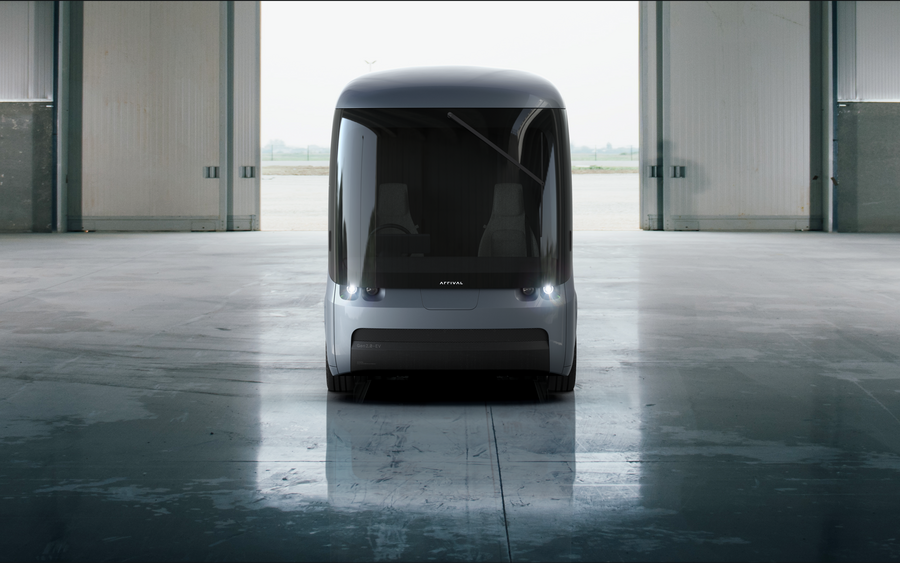 Arrival CEO Denis Sverdlov said: "We're excited to come out of stealth mode with our partnership with Hyundai and Kia, a globally respected OEM [original equipment manufacturer] with brilliant products on the road, and our complementary expertise will allow us to rapidly transition to full-scale global production. 
"Accelerating electric vehicle adoption is good for everyone – for people, business and the planet – and we're pleased to undertake this mission with our partners Hyundai and Kia."
Earlier this week, Kia announced development of a bespoke new EV arriving in 2021 as part of a £19 billion electric mobility development programme. Also detailed was a plan to branch out into commercial EVs with investment in global start-ups. 
In 2019, the firms invested £60 million in Croatian hypercar firm Rimac as part of a technical partnership that will involve them developing two high-performance EVs by the end of this year.
Read more
Hyundai and Rimac team up to develop electric performance cars​
Source: Car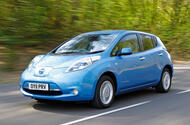 The Leaf isn't the vehicle for thrill-seekers, but gives great bang for your buck
Popular family EV can be had for £4000. We plug in to the used market
The Nissan Leaf was the first mainstream family-sized electric car to hit the UK when it was launched in 2011.
Today, with over 25,000 Mk1 and Mk2 versions sold, it can also claim to be the first used EV to be available in significant numbers. In fact, one leading sales site lists more than 1000 of them, half being Mk1 models, the generation under review here and in production from 2011 to 2017. For a long time, and in common with most other electric cars, Leafs depreciated rapidly but values appear to have stabilised in recent months as demand for used EVs picks up.
The first Leafs were built in Japan and offered in just one trim. They weren't badly equipped, though, with a connected sat-nav, climate control and 16in alloy wheels all featuring. Today, prices for these few early cars start at around £4000. Reassuringly, a decent number have racked up high mileages. An ad for a 90,000-mile 2011-reg Leaf offers a window onto maintenance issues, with the seller revealing that their car has had new front lower arms, track rod ends and a wheel bearing. They also admit the car does only 55 miles in summer and 45 (or 42 with the heater on) in winter on a single charge.
'Battery owned' is an expression you'll encounter when browsing used Leafs. It means the battery is part of the deal and not something you have to lease separately, which you should avoid. In 2013, Nissan began making the Leaf in the UK. These slightly more efficient and better-built cars feature over 100 detail changes, such as moving the battery charger from the boot to create more luggage space. They're available in three trims: Visia, Acenta and Tekna. Autocar noted the model's improved ride, handling and energy recovery system and favoured the Acenta or Tekna versions, with their more efficient heating system that contributed to a potential 90-mile range.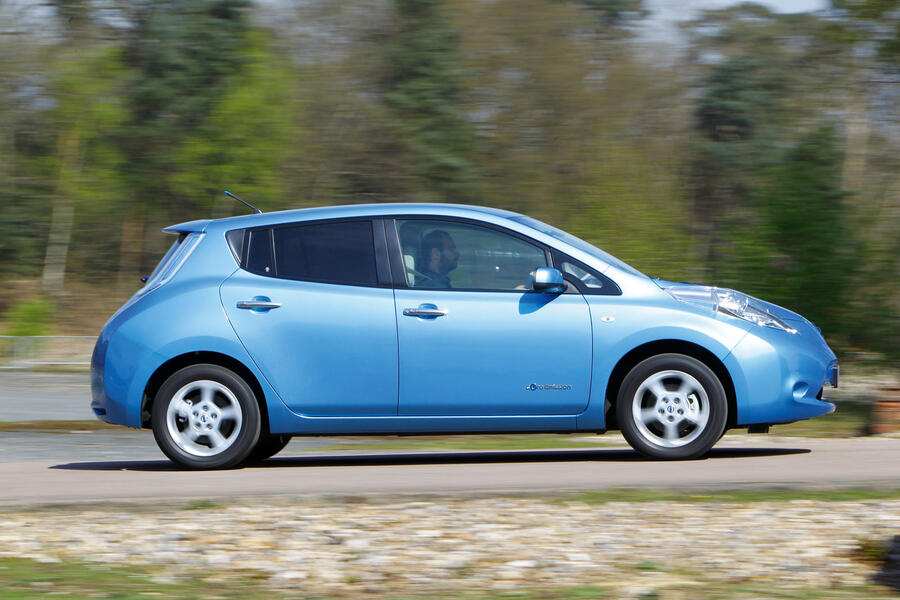 The next chapter in the Mk1's story came in 2016 with the launch of an optional 30kWh battery covered by an eight-year, 100,000-mile warranty. It gave a longer range (from around 90 miles to 120 miles in real-world use) but no additional performance and was available in Acenta and Tekna trims only.
Today, thanks to its enhanced range and with the increased availability of public chargers, a 30kWh Leaf is a more practical proposition than it was just a few years ago. A 2016-reg Acenta 30kWh with 60,000 miles is around £9000.
Options worth seeking out are the 7kW charger that boosts charging time at home and at public charge points. When inspecting a used Leaf, check its battery condition indicator is showing at least 10 of its 12 cells when charged. With nine showing, it might qualify for a free replacement battery.
Compared with today's new, longer-range EVs, a Mk1 Leaf looks uncompetitive, but taking into account its availability, reliability, practicality and sheer value for money, for light users it's a smart buy.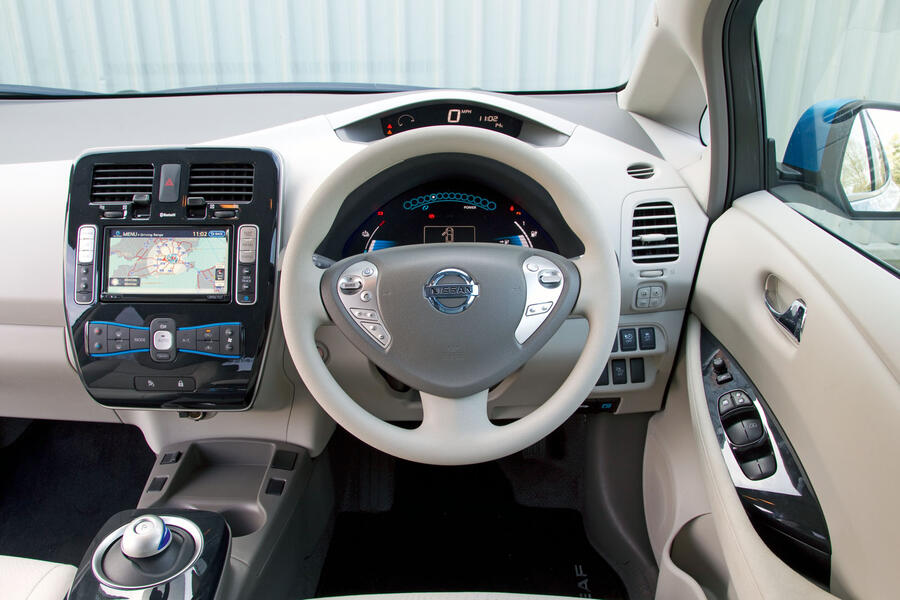 Need to know
Fleet-oriented Flex versions have no standard-fit battery. It must be leased or you could ask the seller to settle the battery finance and include it with the car.
Early Japanese-built versions have an unattractive pale interior that's hard to keep clean. UK-built cars from 2013 have darker, more practical trim.
Make sure the car has its unique SD card because a replacement is hugely expensive.
If you don't like paying main dealer rates, be aware that if you buy a Leaf, there are few garages outside of the dealer network that can service it.
From 2013, all but entry-level Visia versions gained a more efficient heater that has less impact on the Leaf's winter range.
Service intervals are every 18,000 miles.
Our pick
Nissan Leaf 30kWh Acenta: Go farther with this version thanks to its more efficient heater and larger battery. Acenta trim features a telematics system that provides eco routing and info on the nearest charging points.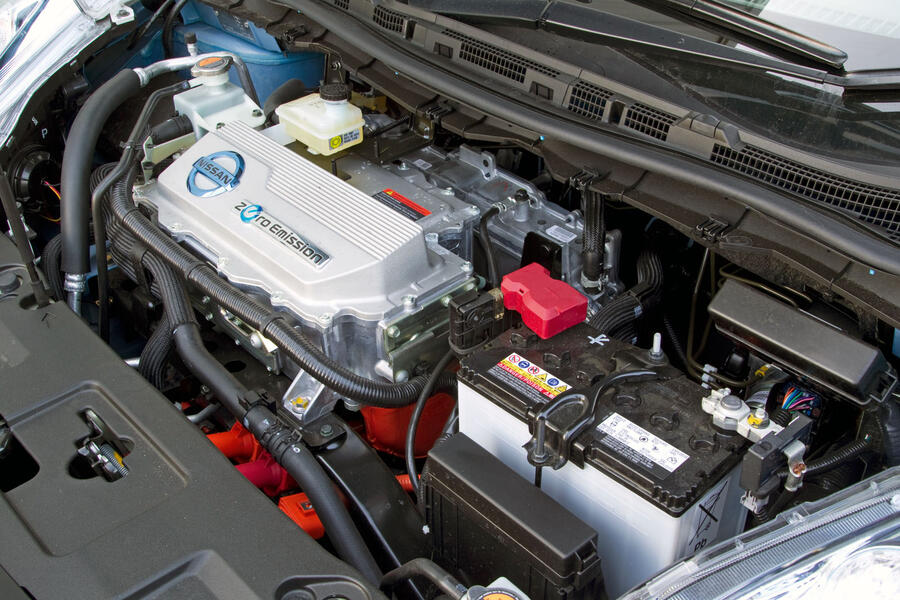 Wild card
Nissan Leaf 24kWh Visia: Perfect for the townie, owing to its shorter range, less efficient heater and absence of smart route planning, but it does have air-con and kerbing its steel wheels won't be a big deal.
Ones we found
2011 Leaf 24kWh, 90,000 miles, £4180
2014 Leaf 24kWh Acenta, 50,000 miles, £7500
2016 Leaf 24kWh Acenta, 15,000 miles, £10,000
2017 Leaf 30kWh Tekna, 18,000 miles, £15,000
READ MORE
Used car buying guide: Lancia Delta HF Integrale
Used car buying guide: Mercedes SLK 55 AMG
Used car buying guide: Alfa Romeo 156
Source: Car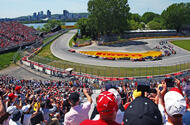 With Honda only contracted to Red Bull till 2021, and Renault's future equally shaky, the fate of manufacturers on the grids is uncertain
The Formula 1 world championship will hit 70 this year and appears to be thriving. Under Liberty Media's maturing patronage, F1 continues to mesmerise a global audience of a size far beyond any other form of motorsport, and judging by the second half of 2019, even the racing spectacle compares positively with so-called 'golden' eras.
But under F1's pristine veneer are rust patches that could turn to rot in a matter of years. As ever, the whims of car manufacturers and their bigger-picture real-world needs are the source.
Of F1's four major car makers, two have uncertain F1 futures. Honda, engine supplier to Red Bull and its renamed sibling team Alpha Tauri, is committed only until the end of 2021. The current 1.6-litre V6 hybrid engine regulations remain stable for now, and hopes are high that the Japanese firm will remain beyond next year, but the pressures of road car electrification and fleet emissions targets make any accurate predictions impossible. The same goes for every other car maker. Remember also that Honda has previous form in pulling the F1 plug, doing so with zero notice in 2008.
Then there's Renault, which returned as a full-blown F1 constructor in 2016 – since when it has failed to score a single podium. The team was even beaten last year by McLaren, which pays for Renault customer engines – for now. McLaren will switch to Mercedes power for 2021.
It's a bleak picture for the French giant, and team principal Cyril Abiteboul desperately needs an upturn in fortunes. Without one, the company board – now short of 'wanted man' Carlos Ghosn, the driving force behind Renault's F1 investment – might be tempted to scrub through this significant budget line.
And what of Ferrari and Mercedes? It's still inconceivable to imagine F1 without Ferrari, but in our fast-changing world, little remains truly sacred. As for Mercedes-AMG and its record-breaking team, F1 remains a fertile marketing tool. But for how long before the rule of diminishing returns begins to count? No car maker, other than Ferrari, has remained in F1 for its 70-year duration.
What also undermines the F1 landscape are hybrid powertrains that are largely irrelevant to car makers' marketing needs. The opposite is true for the all-electric Formula E series, which now has factory teams from Audi, BMW, DS, Jaguar, Mercedes, Nissan and Porsche. That's quite a roll call. All that Formula E lacks is an F1-sized audience – and that's the hard bit.
READ MORE
Racing lines: Autocar meets… Alice Powell 
Racing lines: Remembering Jim Clark
Racing lines: Le Mans '66's greatest triumph? Getting made
Source: Car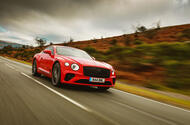 Super suave GT goes on sale here with a V8 under its bonnet. Question is, could it be even better on UK roads than the W12 flagship?
Ask Bentley what this car represents and they'd probably tell you it is the entry point to the Continental GT range, a way of immersing yourself in the deep waters of Bentley design without getting entirely carried away and going for the full fat W12 version.Because twelve cylinders are clearly better than eight and, by the same reasoning, six litres must best four. Surely? Well we'll get to the rights and wrongs of that in a moment.In the meantime what you're really looking at is Bentley's purest take on the GT theme. It's about as abused an acronym as exists in the automotive canon, especially if you allow it to be extended into 'GTI', but this is Bentley's take on the original concept: an expensive and exclusive luxury car (which is the Grand) designed for doing enormous distances without apparent strain either on itself or its occupants (which is the Touring).To that end it deploys the aforementioned 4-litre, twin turbo V8, taking it with a 542bhp power output, which is just 10 fewer horses than had the original 6-litre Continental GT in 2003. Then again it's still a little frustrating to know that the same engine has another 50bhp when fitted to the Audi RS6 which costs less than two thirds as much. Some may even lament the fact that with a little hybrid assistance, this engine can produce up to 670bhp and does so in the Porsche Panamera, which, lest we forget, sits on the same platform as the Bentley. I'm not one of them because in my experience the Porsche loses far more for the enormous additional weight of the hybrid drive than it gains in pure punch, so I'm just putting it out there.Otherwise, things are as expected. The engine removes a useful 50kg from the nose of the Continental GT and the suspension has been tuned to reflect that fact, not to make it any more, or less sporting.
Source: Car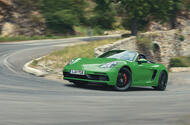 New 718 GTS uses detuned variant of GT4's 4.0-litre engine; available to order now as coupé or convertible
Porsche has brought back six-cylinder power to the standard 718 Cayman and Boxster line-up in the form of new GTS 4.0 variants. They're available to order now, with first deliveries due in March, and are priced from £64,088 for the Cayman GTS 4.0 and £65,949 for the Boxster version.
Replacing the outgoing 718 GTS models, which used a 361bhp 2.5-litre flat four engine, the new GTS 4.0 has – as the name suggests – the 4.0-litre flat six motor first introduced on the Cayman GT4 and Boxster Spyder last year. Unlike those track-focused cars, the new GTS models "place particular emphasis on everyday driving pleasure", Porsche says.
For the GTS 4.0, the engine is detuned from the 414bhp of the GT4 and Spyder to 395bhp, which is produced at slightly lower revs than the peak power of those cars. The torque figure remains unchanged. 
The quoted 0-62mph time for both the Cayman and Boxster GTS 4.0 is 4.5sec – just one-tenth down on that of the GT4 and Spyder. Top speed is put at 182mph, a 6mph reduction on the GT4's. 
The redline for the GTS engine is 200rpm lower than the GT4 motor's, topping out at 7800rpm. However, both new models continue to use the sports exhaust system from the GT4 and Spyder.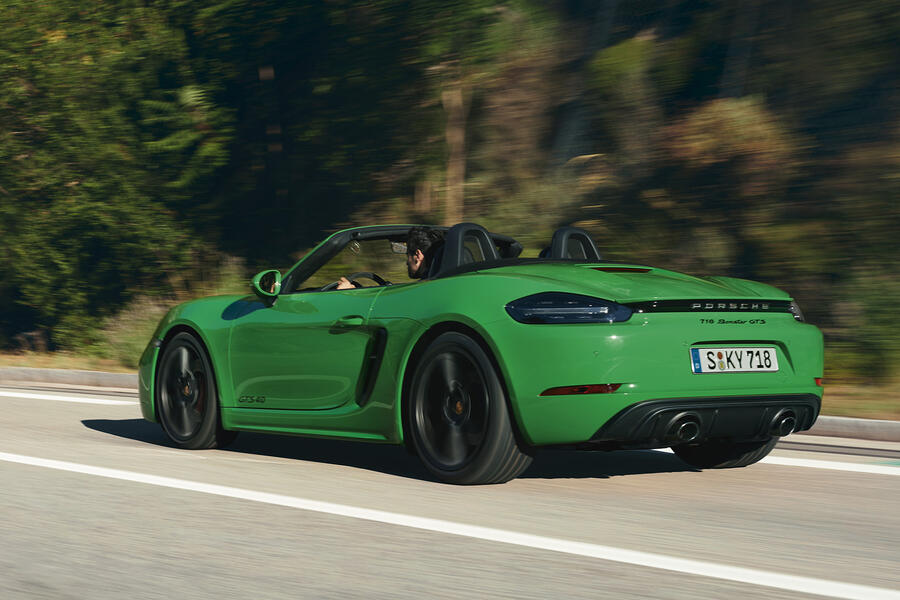 The two GTS 4.0 models come solely with a six-speed manual gearbox at launch, although an automatic option is expected at a later date. Features such as adaptive cylinder control, which shuts down one of the two cylinder banks at low engine load, helps the new motor achieve 25.9mpg under WLTP rules, and a CO2 figure of 246g/km. 
The 718 GTS 4.0 models feature Porsche's Active Suspension Management system, which drops the ride height by 20mm over the base Cayman and Boxster. Also included is a torque vectoring system with a mechanical limited-slip differential, the Sport Chrono pack with active drivetrain mounts, and an upgraded Porsche Track Precision App. 
Reining in the standard 20in black alloy wheels is a brake system upgraded from the regular models' and marked out by cross-drilled discs and red calipers . A ceramic-composite set-up is an option. 
Exterior changes for the new GTS pair include dark contrast detailing on the spoiler lip, air intake and lower rear bumper, as well as tinted front and rear light lenses. Inside, there's liberal use of Alcantara, including on the Sports Seats Plus, and a number of personalisation options.
READ MORE
Long read: What is the future of driving for fun?
Porsche 718 Cayman and Boxster are 'right cars' to lead electric sports car drive
Source: Car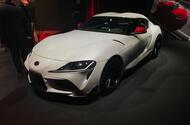 Turbocharged 2.0-litre four-cylinder engine offers 258bhp and improved dynamics; no UK launch for now
Toyota will bring a new entry-level variant of its GR Supra sports car to Europe, powered by a 258bhp four-cylinder engine. 
The model has made its first public appearance at a Toyota event in Amsterdam, where it is being shown in limited-run Fuji Speedway trim, which features a bespoke metallic white paint finish, matt black alloy wheels, and red interior and trim elements. 
Like the 3.0-litre straight six already offered in the Supra, the new turbocharged 2.0-litre motor is taken from BMW's sports car engine line-up. It sends 255bhp and 295lb ft to the rear wheels through an eight-speed ZF automatic gearbox, while emitting between 156 and 172g/km of CO2. 
Despite the 80bhp power deficit compared with the 3.0-litre model, the 2.0-litre Supra's 0-62mph time is just 0.8sec slower at 5.2sec, and it can be expected to match the 149mph top speed of the BMW Z4 sDrive30i, which uses the same engine.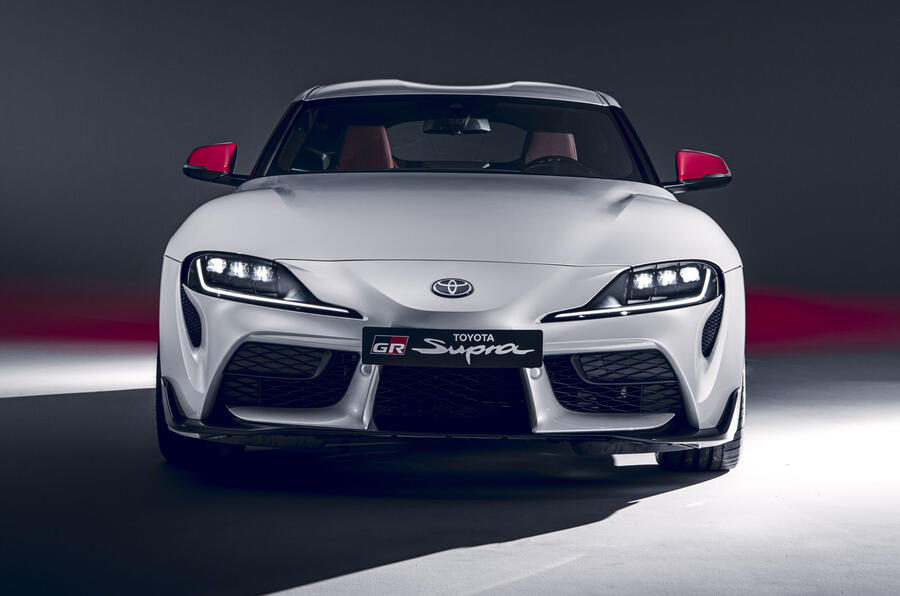 Toyota says the new engine is more compact and 100kg lighter than the 3.0-litre unit, so it can be mounted further towards the middle of the car for 50/50 weight distribution. This, it is claimed, "improves the car's inertia characteristics and chassis balance for even sharper handling". 
Tetsuya Tada, the Supra's chief engineer, said: "To achieve agile steering and stable cornering, we worked very hard to reduce the new car's weight, while aiming for a 50/50 weight balance. This presented us with huge challenges, but we did not want to compromise on our targets."
From launch, the new model is equipped as standard with 18in alloy wheels, Alcantara-trimmed sports seats, an 8.8in infotainment display and a range of safety functions including pedestrian detection, lane-keeping assistance and automatic emergency braking. 
The optional Connect trim package brings sat-nav and heightened connectivity features, while a Sport Pack includes an active differential, adaptive suspension and upgraded brakes. 
While the 2.0-litre option will now be rolled out across Europe, Autocar understands there are no immediate plans to bring it to the UK where demand for a lower-cost variant is lower than in other markets. The firm has sold 300 Supras in the UK so far, with customers currently waiting three months for delivery. 
The entry-level Supra will go on sale in Europe in March, with prices to be confirmed nearer the time.
Read more
Toyota launches new heritage division with reproduced Supra parts​
M3-engined Toyota Supra 'possible but unlikely' says M division boss​
Source: Car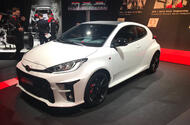 Toyota GR Yaris
Rally-derived, four-wheel-drive performance machine revealed at Tokyo Auto Salon will reach UK this year
Toyota has shown the final version of the 257bhp GR Yaris hot hatch, the second model in its GR sports car line, in Europe for the first time.
The machine, which was developed based on knowledge from the firm's World Rally Championship programme, was revealed at the Tokyo Auto Salon in Japan earlier this month and has now been shown at a Toyota brand event in Amsterdam, the Netherlands.
The highly anticipated four-wheel-drive GR Yaris, which Autocar drove in camoflagued prototype form in Portugal last month, has been developed by Gazoo Racing in Japan as a 'homologation special' to aid development of the next-generation Yaris WRC. Tommi Mäkinen Racing, which runs Toyota's WRC programme, had significant input into the model.
The GR Yaris joins the GR Supra in Toyota's growing performance line-up. At the launch, Gazoo Racing boss Shigeki Tomoyama said: "While the new GR Supra is a sports car developed through track racing, the GR Yaris has been devised through our participation in rallies – something that many of our fans have been waiting for."
First drive: Toyota GR Yaris hot hatch prototype tested
The GR Yaris is built on a special four-wheel-drive version of Toyota's TNGA architecture, with the front end of the GA-B small car platform – as used on the new Yaris – and the rear from the GA-C, as used on the larger Corolla. 
Compared with the regular Yaris, the new machine has an entirely different body, with a lower roof, three doors instead of five and significantly reworked bodywork to aid aerodynamics.
The GR Yaris is 3995mm long and 1805mm wide, with a wheelbase of 2558mm. The front track is 1530mm and the rear track is 1560mm.
The bodywork makes extensive use of carbonfibre polymer and aluminium to reduce weight. It also includes a substantially wider rear track than the regular Yaris, along with new double-wishbone rear suspension. Kerb weight is 1280kg.
Only limited technical information was available when Autocar drove the GR Yaris, but Toyota has now confirmed that the turbocharged 1.6-litre three-cylinder engine will produce a maximum of 257bhp and 265lb ft.
The engine is mated to a six-speed 'Intelligent Manual Transmission (IMT) gearbox, with permanent four-wheel drive delivered by Toyota's new GR-Four system. This uses a multi-plate clutch and can vary power to all four wheels, with three preset levels of torque distribution, including a wholly rear-biased one. The GR Yaris features 356mm grooved front disc brakes that utilise four-pot calipers.
The GR Yaris sits on 18in wheels and Dunlop Sport Maxx tyres, with stickier Michelin Pilot Sport 4s coming with the optional Circuit Pack, which also features a Torsen limited-slip differential on both axles and tuned suspension.
The GR Yaris is due on sale in the UK in the second half of this year. Pre-orders have opened for the hot hatch in Japan, where it's being being offered initially in limited-run RZ First Edition and RZ High Performance First Edition guises. Both models feature bodywork styling tweaks and elements, along with other design features.
UK prices haven't yet been set, but the RZ First Edition is set to cost 3.96 million yen, or around £27,700, in Japan.
The GR Yaris will be produced on a dedicated Gazoo Racing line at Toyota's production facility in Motomachi, Japan, that uses a large number of manual processes.
READ MORE
First drive: Toyota GR-Yaris hot hatch prototype tested
New 2020 Toyota Yaris: full details
Source: Car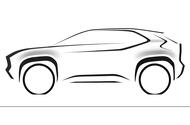 Toyota has revealed a sketch of its new small SUV for Europe
Yaris-based model is set to rival Nissan Juke, promising distinctive styling and city-friendly dimensions
Toyota will launch a Yaris-based small SUV for Europe as it moves to capitalise on the ongoing popularity of compact high-riding models.
The as-yet-unnamed model, set to be unveiled in close-to-production form at the Geneva motor show, was announced at a company showcase event, where Toyota revealed it would use the same TNGA-B platform as the all-new Yaris that was revealed late last year.
However, Toyota's European vice-president, Matthew Harrison, promised that the car won't be "just a Yaris with body cladding and raised suspension". Instead, it will be "an entirely new and distinctive B-SUV model" with a "compact, dynamic design and a personality of its own". 
Toyota said the name of the SUV, volume plans and the timing of its introduction will be announced at a future date but confirmed that it will use the same 1.5-litre petrol-electric hybrid powertrain as its new supermini. No mention was made of the 1.0-litre petrol engine found lower down in the Yaris line-up, suggesting the SUV could be launched as a hybrid only.
Sitting directly below the C-HR, it will be longer, wider and taller than the Yaris, with a longer wheelbase, and offer 'intelligent' four-wheel drive system and proper off-road suspension, according to Toyota representatives. 
Toyota expects the model to make up almost 30% of European sales volume, along with the Yaris, by 2025. It will face stiff competition from the all-new Nissan Juke, Renault Captur and Ford Puma.
The SUV will be built alongside the Yaris at Toyota's plant in Onnaing, France.
READ MORE
New 2020 Toyota Yaris revealed with ground-up redesign
Next-gen Toyota GT86/Subaru BRZ on the way with more power
Source: Car
Europe's biggest motoring event returns for 2020 with groundbreaking launches planned in every segment
With less than two months to go until the doors open at Geneva, Europe's biggest and most important motor show, manufacturers are already dropping hints at what's set to appear. 
In something of a break from convention for motor shows of late, electrification and combustion look to share the limelight in Switzerland, with new electric models roughly equal in number to their conventionally fuelled counterparts. Fiat will give the 500 supermini a new electric version and Land Rover will give us a look at two very important new hybrid models, but Honda's acclaimed Civic Type R retains its buzzy 2.0-litre turbo, while Audi and Seat will offer their new family hatchbacks in a range of petrol and diesel guises. 
Not every major manufacturer will have a presence at this year's show, however. Lamborghini has confirmed it won't be attending, instead choosing to focus on bespoke events for its new models, rather than sharing the stage with any of its rivals.
Let's take a look at the most important new models being unwrapped:
Audi 
A3 Sportback
The new Audi A3 will follow hot on the heels of the fresh-faced eighth-generation Volkswagen Golf with similarly evolutionary styling and a range of petrol, diesel and plug-in hybrid powertrains. The five-door hatchback will arrive first, followed in 2021 by a new liftback variant, but we're not expecting the cabriolet to make a comeback. As with the Golf, there won't be an electric version, because Audi is developing a standalone compact entry-level EV for launch in 2021, but the S3 and RS3 hot hatches will be brought back down the line with more power and wilder styling than their predecessors. 
New Audi A3 seen undisguised ahead of early 2020 launch
Fiat
500e
Another icon tipped for rebirth is the fashionable Fiat 500 city car, which will gain a globally available electric option. Spy shots reveal that the new car will bear a strong resemblance to the retro-influenced current model, but company boss Olivier François has revealed that it will sit atop a brand-new bespoke platform and has even hinted at the possibility of a feisty Abarth version.
New Fiat 500e: electric city car seen inside and out in new shots
Honda
Civic Type R facelift
Honda recently revealed a facelifted version of its Civic hatchback, featuring subtle design tweaks and an upgraded interior, and Geneva will mark the debut of the updated Type R. The 316bhp turbocharged 2.0-litre engine remains, as do the fan-favourite triple tailpipes, with significant changes limited to infotainment upgrades and a revamped front end. Spy shots of the model wearing a Nürburgring silhouette decal indicate that a limited-run special edition could soon go on sale in celebration of the model's lap record at the German circuit. Like the Renault Mégane RS Trophy-R, this is likely to offer performance and handling advantages over the standard model. 
Facelifted Honda Civic Type R receives handling and interior upgrades
Jaguar
F-Pace and XF facelifts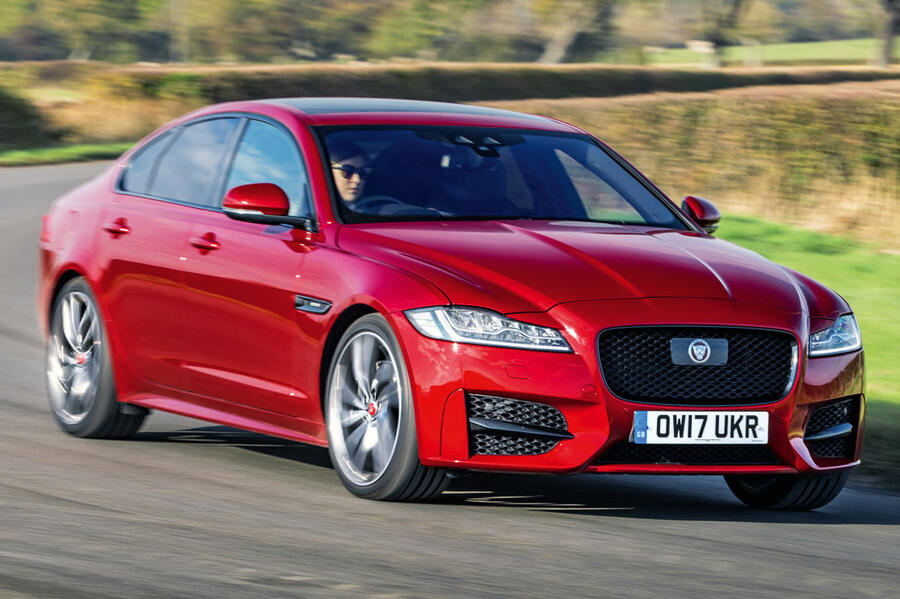 Jaguar's saloon and SUV flagships will be brought into line with the latest F-Type and XE with slimmer front and rear lights, a reconfigured interior and a raft of technological upgrades, and we're expecting to get our first look at one or both at Geneva. Both models have lost out to respective rivals from Audi, BMW and Mercedes-Benz in recent years, but it's hoped that the updates – as well as a new range of RDE2-compliant diesel engines – will help to restore their competitive edge. 
New Jaguar F-Pace facelift seen testing ahead of 2020 release | New Jaguar XF: 2020 facelift tests in Sportbrake form
Land Rover
Discovery Sport and Range Rover Evoque PHEVs
Land Rover's entry-level Range Rover Evoque and its platform-sharing Discovery Sport sibling are set to receive plug-in hybrid versions to strengthen their appeal. Both models will make use of a 197bhp 1.5-litre petrol three-cylinder engine paired with a 107bhp electric motor for an electric-only range of around 40 miles – significantly more than most PHEV SUVs. 
Land Rover reveals Range Rover Evoque PHEV details
Mercedes-AMG 
GT 73 4-door Coupé
With its hybridised twin-turbocharged 4.0-litre petrol V8 pumping out in excess of 800bhp, the new GT 73 will not only be AMG's most potent model yet but also the world's most powerful four-door grand tourer. It isn't yet confirmed for a Geneva debut, but a recent preview video suggests the wraps are soon to come off. Despite its near-200bhp advantage over the GT 63, the new model is also set to be the performance brand's most economical yet, with its electric motor offering a zero-emissions range of around 31 miles.
800bhp+ hybrid Mercedes-AMG GT 73 4-door Coupé detailed
Mercedes-Benz
CLA and GLA PHEVs
Following the recent unveiling of the new A-Class and B-Class PHEVs, Mercedes looks set to roll out a new plug-in hybrid option for the latest CLA and GLA. Both the compact saloon and its platform-sharing crossover sibling will use a 1.3-litre four-cylinder petrol engine mated to a 101bhp electric motor for a combined output of 215bhp and an electric-only range of around 35 miles. 
E-Class facelift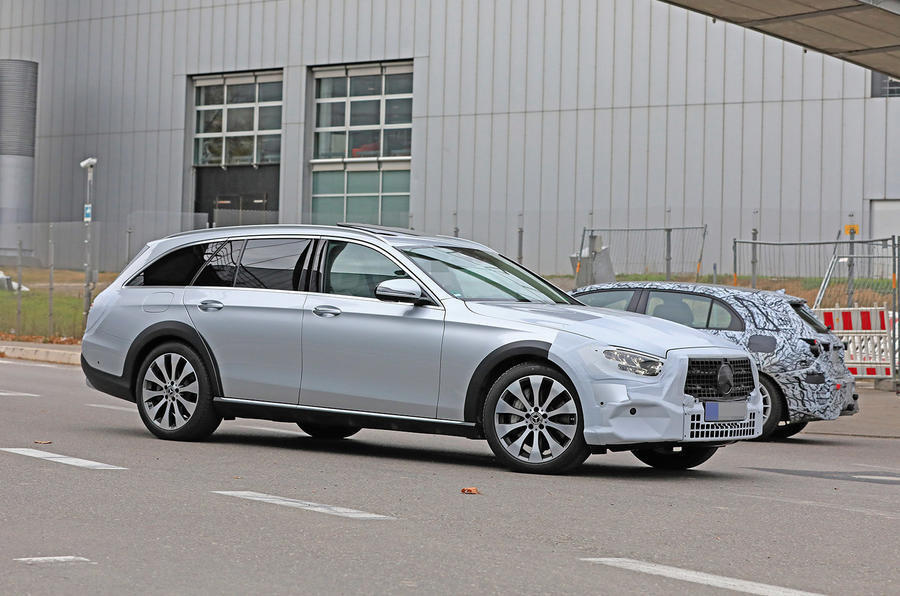 Spotted testing for the first time in 2018 and possibly appearing at Geneva, the facelifted E-Class will come into line with the new CLA, A-Class and GLA. That means the current rounded front end will adopt a more angular look, light clusters at both ends will be reshaped and the interior will feature the latest generation of Mercedes' MBUX infotainment software. The more rugged All-Terrain estate version will return as well, taking the fight to the Volvo V90 Cross Country with plastic body cladding and jacked-up suspension. 
New 2020 Mercedes-Benz E-Class Estate facelift spotted testing
Porsche
718 Cayman GTS
Porsche's entry-level sports car is set to make a return to form with a naturally aspirated flat-six motor based on that found in the top-rung Cayman GT4 and Boxster Spyder. The new motor option comes in response to calls for a more potent and characterful 718 in the US, where the four-cylinder current model has been underperforming. 
911 Turbo
We've had the 2S, 4S and the Cabriolet, but the new 911 Turbo is yet to be revealed. Prototypes have begun shedding their disguise, suggesting an imminent unveiling, and we can see that the range-topper will sport a model-specific rear diffuser, reconfigured air intakes and redesigned lightweight alloy wheels. More significantly, the 3.8-litre flat-six will be boosted courtesy of a pair of sizeable turbochargers, while stiffer bushings and suspension tweaks will offer keener handling characteristics.
Porsche 992 911: The road test
Seat 
Leon
Set for a full unveiling in late January, Seat's answer to the Ford Focus will make its public debut in Switzerland two months later. The 2020 Leon will take styling influence from the recently revealed el-Born electric hatchback with a full-width rear light bar, angular LED headlights and Seat's new grille design, as well as gaining its first electrified variant and featuring a significant technological revamp inside. It's said to be "the biggest step forward in the model's history" and will be available in five-door hatchback, estate and crossover forms. 
New 2020 Seat Leon previewed ahead of January reveal
Skoda
Octavia vRS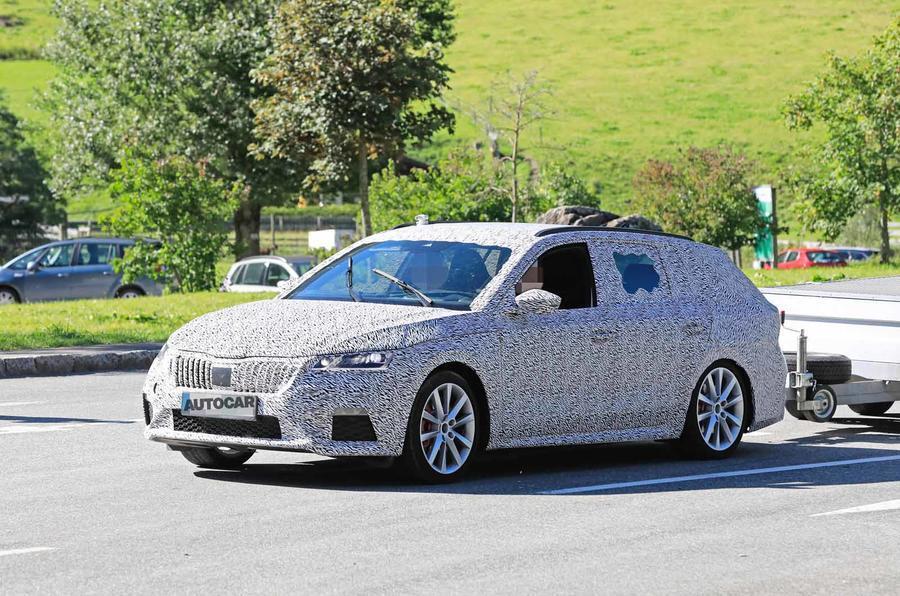 The hottest version of Skoda's new Octavia saloon and estate is set to receive a public debut at this year's Geneva show. It will be the brand's most comprehensive line-up of Octavia vRS models ever, with a plug-in hybrid joining the existing petrol and diesel engines. Outright power is expected to match the petrol, with a 1.4-litre turbocharged engine and electric motor working together to deliver nearly 250bhp and up to 300lb ft of torque. It should get manual and dual-clutch automatic gearbox options, along with front and four-wheel drive.
New Skoda Octavia vRS to get more power and hybrid option
Toyota
2020 Yaris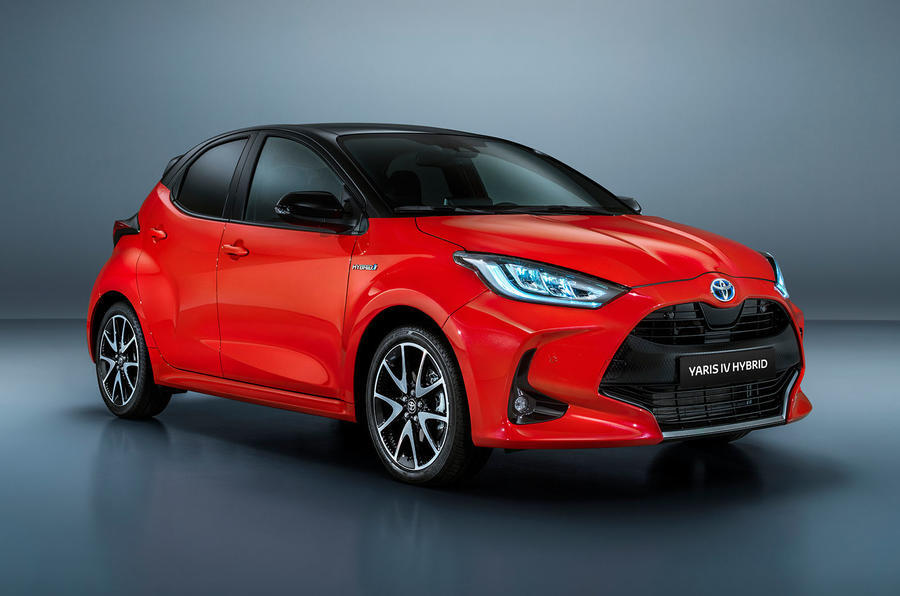 Toyota's new Yaris supermini will make its first public appearance at Geneva, displaying the results of its ground-up redesign ahead of an on-sale date later this year. There's an entirely new platform underneath, while powertrain options include a bespoke new three-cylinder petrol-electric hybrid. It's also more compact and dynamically focused than the outgoing model, with Toyota claiming a minimal interior space deficit as a result of the shrinkage. 
New 2020 Toyota Yaris revealed with ground-up redesign
Fancy a taster? Here's everything we saw last year:
Source: Car