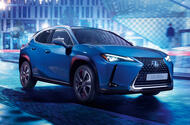 Lexus UX 300e
Indicative starting price of £43,900 means new electric crossover is eligible for plug-in vehicle grant
Lexus has opened order books for the UX 300e, its first electric production car, with final prices expected to start at £43,900.
The electric crossover's sub-£50,000 entry cost makes it eligible for the government's £3000 plug-in vehicle grant, unlike premium rivals including the Polestar 2 and Volvo XC40 Recharge P8.
The UX 300e will be sold in just one specification, but two option packs are available: Premium Plus, which bumps the price up to £47,400, and Takumi, which adds another £6100 and therefore exceeds the cut-off for the grant.
Standard features include automatic LED headlights, heated front seats, parking sensors, a reversing camera, 17in alloy wheels and smartphone integration.
Premium Plus adds leather seats, a heated steering wheel, heated rear seats, keyless entry and a wireless smartphone charger, while top-rung Takumi includes an upgraded sound system, a larger (10.3in) infotainment screen, a 360deg camera, 18in alloys and a sunroof. 
Customer deliveries are set to get under way in 2021 and a final price list will be published in October. 
The UX 300e, which was originally revealed at the Guangzhou motor show in China last year, arrives with a front-mounted motor that produces 201bhp and 221lb ft of torque. Energy comes from a 54.3kWh underfloor lithium ion battery offering a claimed range of 196 miles on the official WLTP testing regime.
The SUV is capable of DC rapid-charging from 0-80% in 52 minutes. It features a number of driving modes so that the performance of the motor can be better managed, along with paddles to alter the strength of the regenerative braking.
Lexus says the UX 300e, built on parent company Toyota's GA-C platform, has been developed with a focus on on-road performance and the goal of offering a quiet and refined driving experience. To balance the new powertrain, extra bracing has been added over the regular UX hybrid and the dampers reworked to maintain optimum weight distribution.
According to Lexus, the UX 300e's powertrain draws on learnings from the firm's long-running hybrid system and features a temperature management system that balances power at low and high temperatures. It's capable of 0-62mph in 7.5sec and has a top speed of 100mph.
As part of the focus on refinement, Lexus has fitted extra insulation to reduce wind and road noise, along with an Active Sound Control system that "transmits natural, ambient sounds to communicate the driving conditions".
Smartphone integration will allow owners to check battery charge and remaining range remotely, be notified when charging is complete and pre-condition the car using the climate controls.
The styling of the UX has been largely maintained, including the brand's distinctive large front grille. The UX 300e does gain new aerodynamic-influenced wheels, with the charging port located on the rear pillar where the fuel filler usually is.
Lexus and parent firm Toyota will together launch three EVs by the end of 2021.
Read more
Toyota and Lexus to launch three EVs by 2021
Lexus boss on EVs, autonomy and radical design
Source: Car
New range-topping variants arrive with Ferrari-derived 572bhp V8 engines, 203mph top speeds
Maserati has fitted a 572bhp twin-turbocharged 3.8-litre petrol V8 engine in its Ghibli and Quattroporte to create new range-topping super-saloons.
The Trofeo-badged pair are the fastest standard Maserati production cars yet, capable of a 203mph top speed. The Mercedes-AMG C63-rivalling Ghibli Trofeo, the first Ghibli to feature a V8, can crack 0-62mph in just 4.3sec. The Quattroporte Trofeo, which lines up against the likes of the BMW M5, takes 0.2sec more.
Maserati recently launched a mild-hybrid petrol Ghibli as it gears up for a big electrification push, yet the Italian marque wants to not only protect high-performance petrol variants but also to see them thrive.
The Trofeo saloons join the Levante Trofeo SUV, which was launched here last year. It uses the same Ferrari-derived engine and has now had minor updates to match the saloons.
Whereas the Levante Trofeo has four-wheel drive, the saloons are rear-wheel-drive, with power sent through a ZF-supplied eight-speed automatic gearbox.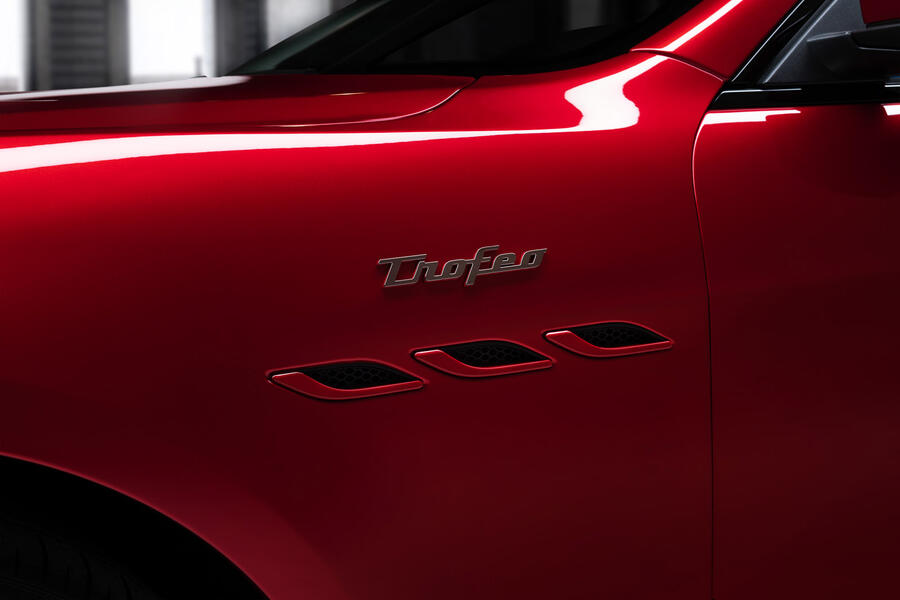 Peak power of 572bhp arrives at 6750rpm, while peak torque of 538lb ft is created at 2250-5250rpm.
Maserati has added a new Corsa driving mode to the super-saloons, which improves throttle and engine responses, quickens gearshifts, fully opens the exhaust valves, stiffens and lowers the suspension and limits the intervention of the electronic chassis control systems. It also includes a Launch Control function.
Both saloons get muscular styling upgrades to distinguish them from their lesser siblings and improve aerodynamic efficiency and cooling. Larger (21in) alloys are also fitted.
There are sporty new trims and leather sports seats inside to match, along with Maserati's latest MIA infotainment, which is controlled via an enlarged (10.1in over 8.4in) touchscreen.
The Ghibli and Quattroporte Trofeo are available to buy now, with the former at £103,890 and the latter at £126,890.
READ MORE
Maserati Levante Trofeo lands with 582bhp Ferrari V8 
V8-powered Maserati Ghibli Trofeo and Quattroporte Trofeo previewed
Source: Car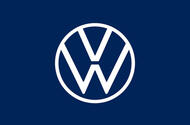 Courts reject appeal over emissions cheating scandal so lawsuit for 1.2 million affected vehicles can proceed
Volkswagen has been dealt another blow in the UK group action lawsuit over the Dieselgate emissions scandal as its appeal was rejected by the courts. 
The landmark ruling means that the compensation case lodged by owners can continue. It also likely means that almost 90,000 affected owners of Audi, Seat, Skoda and Volkswagen cars could now receive compensation by 2022. 
The verdict, delivered by Rt. Hon. Lord Justice Males, ruled that "the Judge's "defeat device" issue was clearly correct". If VW had won the appeal, it is likely that the outcome would've been longer and more protracted.  Preliminary motions including witness evidence exhanges, a selection of lead claimants and full disclosure will now take place before the trial actually begins. 
A spokesperson for VW has issued statement saying the firm is "disappointed" in the Court of Appeal's decision, but "respects it."
"This decision relates to the technical points of law that formed the Preliminary Issues Hearing in 2019", the statement continues. "It does not determine the points of loss, liability and causation, which will be decided at a trial, not before March 2022. Volkswagen maintains that because customers have not suffered any loss, it does not owe them compensation. Nevertheless, this is a matter for the main trial in due course.
"Volkswagen has openly acknowledged that, in relation to the emissions issue, we did not live up to our own standards. We are committed to maintaining the trust of the public through programmes such as our €33bn investment into e-mobility, bringing 75 fully electric car models to market by 2029."
The class action lawsuit, which could be the largest consumer action in English legal history, involves almost 90,000 owners of Audi, Seat, Skoda and Volkswagen cars. They're claiming for compensation over the installation of illegal 'defeat devices' to cheat European Union emissions standards. 
Lawyers for the owners say Volkswagen knowingly "cheated" rules put in place to "save lives" by installing an unlawful device designed to detect a rolling road test and alter the combustion process to reduce nitrous oxide (NOx) emissions by up to 40 times.  
The judge in the case earlier this year, Mr Justice Waksman, ruled that "the software function in issue in this case is indeed a defeat device" under the classification defined by the EU. The judge claimed he was "far from alone in this conclusion", noting various courts and industry bodies that agree with the verdict.
He called Volkswagen's defence "highly flawed" and "absurd", adding: "A software function which enables a vehicle to pass the test because it operates the vehicle in a way which is bound to past the test and in which it does not operate own the road is a fundamental subversion of the test and the objective behind it."
The first hearing began in December 2019, looking at whether the company's EA189 diesel engine (sold in 1.2-litre, 1.6-litre and 2.0-litre capacities) featured such a device.
Volkswagen then lost its first ruling in April this year. It said that it was "disappointed" by the verdict despite it only relating to preliminary discussions. 
Despite the lost appeal an early ruling, there are still further phases of the case, including determining 'causation', ie. whether or not the defeat device caused damage. These are due to play out at the end of this year or early 2021. If the verdict goes against Volkswagen, it could be ordered to pay hundreds of millions of pounds in compensation. 
Volkswagen hasn't paid compensation to any UK owners, claiming the cars weren't fitted with a 'defeat device' under UK law. Previous rulings to the contrary in other countries, such as the US, carry no weight in the UK, hence the need for the class action proceedings.
Lawt month, it was revealed that a similar consumer case in the US had been won by the claimants, resulting in Volkswagen having to pay between $5100 (£3915) and $10,000 (£7675) per customer. That added up to $9.8bn (£7.52bn)
Read more: 
Volkswagen Dieselgate damages: civil case to begin today
Volkswagen reaches £698 million dieselgate settlement in Germany
16% of Volkswagen's Dieselgate 'fix' cars suffer power loss, says UK court case
Source: Car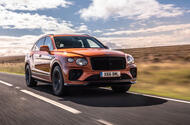 Mid-life update of Bentley's class-leading giant SUV introduces more than 1000 mods to maintain leadership of an expanding class
Despite the impressive global success of Bentayga since its launch in 2016, Bentley has always been a bit concerned about the public reaction to the styling of its SUV flagship.Much of the noise has melted away now that global sales have passed 20,000, but persistent voices have continued to criticise the Bentayga's bulk and outline – even though this fastest-selling Bentley in history continues to dominate a class whose size has trebled in four years. However, these days the health and strength of the opposition must also be closer to the front of Bentley's marketing minds. Crewe's SUV has lately been joined by Rolls-Royce's Cullinan and Lamborghini's Urus – both counted as big successes by their makers – and the world market for top-end off-roaders has rapidly grown from 4000 units to more than 11,000, with Aston's DBX now arriving to push it further. Small wonder Bentley has launched such a thorough collection of 2020 Bentayga updates, running to more than 1000 individual changes.Fittingly, Bentley's list of improvements starts on the outside, many of the details reflecting a new design era that arrived with the latest Continental GT and Flying Spur saloon. The grille more closely reflects their influence; it is bigger and more upright, the lights are lifted in the front wings and take on an exotic, elliptical shape, with Bentley's signature cut-crystal design style even more prominent inside the glass cover.At the rear there's a cleaner, new-shape tailgate that allows a pleasantly uncluttered space for new elliptical tail-lights, whose shape is echoed in similarly shaped exhaust outlets. The numberplate looks much better in a new aperture in the lower bumper. Along the lower body sides are more prominent and stylish light catchers, and the rear roof spoiler is extended. Finally, the car's stance has been adjusted so its new-design 22in wheels more fully fill the wheel arches, and there's a 20mm increase in rear track that also benefits the Bentayga's handling as we'll see later.The overall effect, according to exterior design boss JP Gregory, makes for a bolder machine with a more modern aspect that sits more comfortably on its large wheels. Bentaygas are big, but the proportions are now so good that from a distance you could almost call this machine compact.There can't be many original Bentayga owners who were critical of the model's beautifully detailed interior, yet the changes for 2020 are considerable. The centre console's edges have been extended into the cabin to improve looks and central carrying space, and two of Bentley's trademark eyeball vents have been replaced by a new winged vent on top of the dash, inspired by the Bacalar concept and incorporating the analogue clock.The driver now gets a head-up display, plus a bigger screen between and traditional twin dials (now digital as in GT and Spur). There's a new switch panel on the centre console, below the new vents, with hard keys for owners who prefer not to operate the infotainment system via the (larger, lighter and more responsive) touchscreen above. Like the Conti and Spur the system now carries its own sim card that connects automatically to your phone. Head of interior design Darren Day says Bentley research has shown that this feature encourages owners to make much better use of the car's many other real-world functions. The Bentayga's seats have all been redesigned for a new look. In cooled versions, the leather perforations reach to their very edges for better effectiveness in summer and there's a new double-seam interpretation of Bentley's characteristic quilted trim design. The second row seats (offered as before in two- or three-person layouts) have a new frame that affords around 30mm more knee room when occupants are sitting normally, or 100mm when newly provided extra reclining is used. Rear passengers also get a new remote controller for functions such as air-con, seat massage and hi-fi, and as before a third row is available to make your Bentayga a seven-seater. Among other practical updates are matrix headlights with 48 LEDs each to shape the Bentayga's light pool on high beam to avoid dazzling oncoming drivers and "wet arm" wipers with 22 jets that make a more efficient job of windscreen washing.Bentley is launching the 2020 Bentayga as a 4.0-litre V8 first, using its familiar 542bhp, 32-valve petrol V8, complete with a pair of twin-scroll turbochargers neatly packed inside the vee of the engine. The 6.0-litre W12 Speed model will come later, while the promised V6 plug-in hybrid will start first in the UK, Europe, the US and Japan.
Source: Car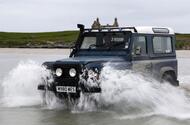 New details of the landmark trademark case between JLR and Ineos reveal both brought in former car company design bosses to defend their stance
Jaguar Land Rover last week officially lost its UK court bid to secure the trademark rights for the shape of its old Defender 4×4, allowing Ineos Automotive, an offshoot of a multibillion-pound chemicals firm, to proceed with producing its similarly styled Grenadier. 
Now, more details of both firms' testimonies to the court have been revealed by Automotive News Europe. They show that JLR brought in former Ford design chief J Mays to defend its stance. Despite that, the firm lost: the judge in the case upheld findings by the Intellectual Property Office that the shapes JLR sought to protect weren't distinctive enough to trademark.
JLR, which has been pursuing cases to trademark the Defender's name and exterior look for four years, first lost in court in 2019 in a long-running battle with Ineos owner Sir Jim Ratcliffe. It then lodged a high court appeal, which has now been dismissed.
During the court process JLR cited a report by Mays, who has a history of designing cars at the Volkswagen Group and BMW and served as vice-president of design at Ford for 16 years. His report cited a number of features as being unique to the Defender, including the clamshell bonnet, flat, almost vertical windscreen and 'Alpine' roof windows, which have been emulated on the Grenadier.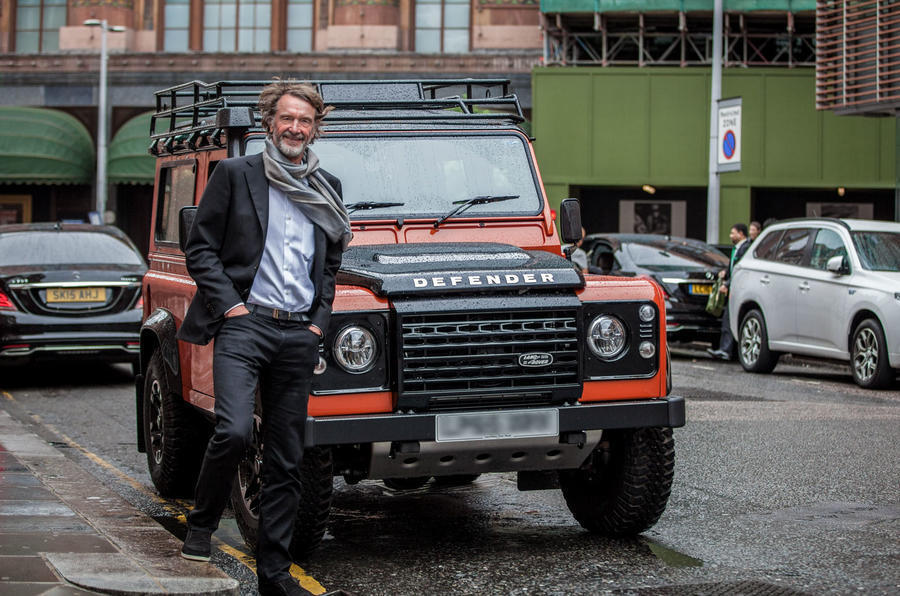 Mays subsequently cited features that 'normal' SUVs have that the Defender doesn't, such as a stamped body. There are also features such as the offset spare wheel and "arrow shot" back windows that the firm claims are design traits that belong to it. 
"The resulting difference in the overall shape of the vehicle from the norms and customs of the SUV sector is clear and significant," Mays wrote in his report. "It is that shape which makes the Land Rover Defender so distinctive and acts as a visual receipt to the customer that it is a Land Rover Defender. It is unique."
The hearing officer of the original case disagreed with this argument, stating that Mays' position as a "design expert" and that "differences in design that appear important to him may be unimportant or may not even register with average consumers of passenger cars". 
Ineos's response was to hire former Volvo and Austin Rover designer Stephen Harper, who claimed that there are a number of models in history or on sale that share the Defender's look – including the 1940s Willy's Jeep and older versions of the Mercedes G-Class.
An appeal was lodged after JLR lost the case and then dismissed by the new judge, who agreed with the original verdict.
In a statement, JLR noted its disappointment in the ruling, given that the Defender's shape is already trademarked in a number of other markets. "The Land Rover Defender is an iconic vehicle which is part of Land Rover's past, present and future," it said. "Its unique shape is instantly recognisable and signifies the Land Rover brand around the world."
Ineos responded by saying that the Defender's design "does not serve as a badge of origin for JLR's goods" and confirmed it will press ahead with plans to launch the Grenadier in 2021.
It remains unclear if the rugged off-roader will be produced in Portugal and finished in the UK, as originally planned, or if Ineos will instead purchase Daimler's factory in Hambach, France, and move its operations there. 
READ MORE
Jaguar Land Rover loses court battle with Twisted Automotive
Ineos Grenadier is more convincing now than ever
Source: Car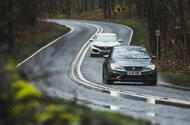 Cupra's infotainment is far superior to that of the Civic
The Seat Leon Cupra R is 306bhp of fiery, finely honed fun – but can it match the latest Honda Civic Type R for driving thrills?
Regardless of the outcome of this showdown, if you're talking about hot hatches in the conventional sense, the current Civic Type R is the best money can buy.
No other front-driven car for which you can lay down a deposit at your nearest dealership marries such crushing pace with such a deep-seated sense of mechanical involvement. In fact, the only reason this magazine's road testers elected to bestow upon it four and a half stars is because those so inclined were a little more vociferous in their sentiments than the ones who would give it five. Although it no longer rages, the debate lingers.
As you've probably surmised, we haven't committed editorial hara-kiri and given up the verdict in the first line. Rather, the Honda is the only car in this duo that you can actually buy. Why a nation famous for loosening the purse strings in the pursuit of agile, affordable, peppy shopping carts should be allocated a paltry 24 cars from a run of 799 is anybody's guess, but each right-hand-drive example of the lava-hot Seat Leon Cupra R is now spoken for, which renders this twin test both academic and fascinating.
This article was originally published on 5 May 2018. We're revisiting some of Autocar's most popular features to provide engaging content in these challenging times.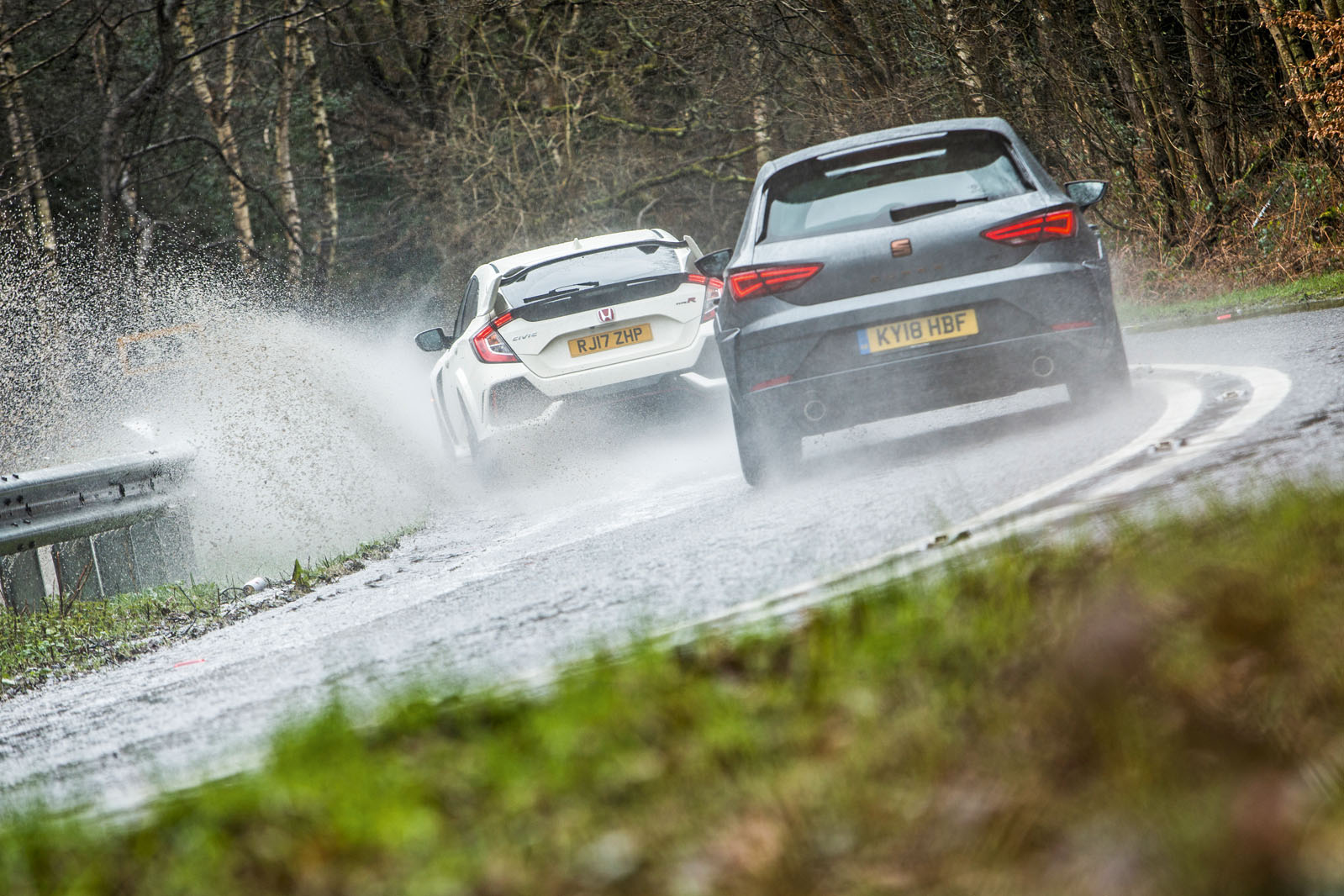 Academic, because even should this £34,995 newcomer bury its esteemed rival in a win that would come as a considerable but welcome surprise, you still can't have one. Fascinating because this is the last Cupra model before 'Cupra' becomes an independent, performance-oriented institution in the manner of Mercedes-AMG. What this car portends–its relative strengths, drawbacks, focus and, most important for us, the ability to entertain is therefore the concern of anybody who might at some point seriously consider buying a hot hatch.
This battle is for the moral victory. Perhaps for you, it's a conflict that the Japanese car has already surrendered. You will by now have formed your own opinion of the FK8-generation Civic Type R's aesthetics, and it may not be entirely favourable. However, with the distinctive-looking Honda sitting longer and wider but no taller than the Seat Leon Cupra R, for sheer presence we're talking cold-blooded murder here.
Moreover, in classic Championship White, many of the intricacies swallowed up by darker hues emerge: Mitsubishi Evolution-style vortex generators on the trailing edge of the roof; side-skirt fins; a vast ventdraining the front wheel arches of lift-inducing pressure; the way the end-plates of that colossal wing flair at their base. Look closely and you'll notice that even the headlight lenses feature aero mouldings. It's a curious, formidable thing that could only ever have been born in Japan and, to these eyes, it's handsome in the same way haggis is tasty.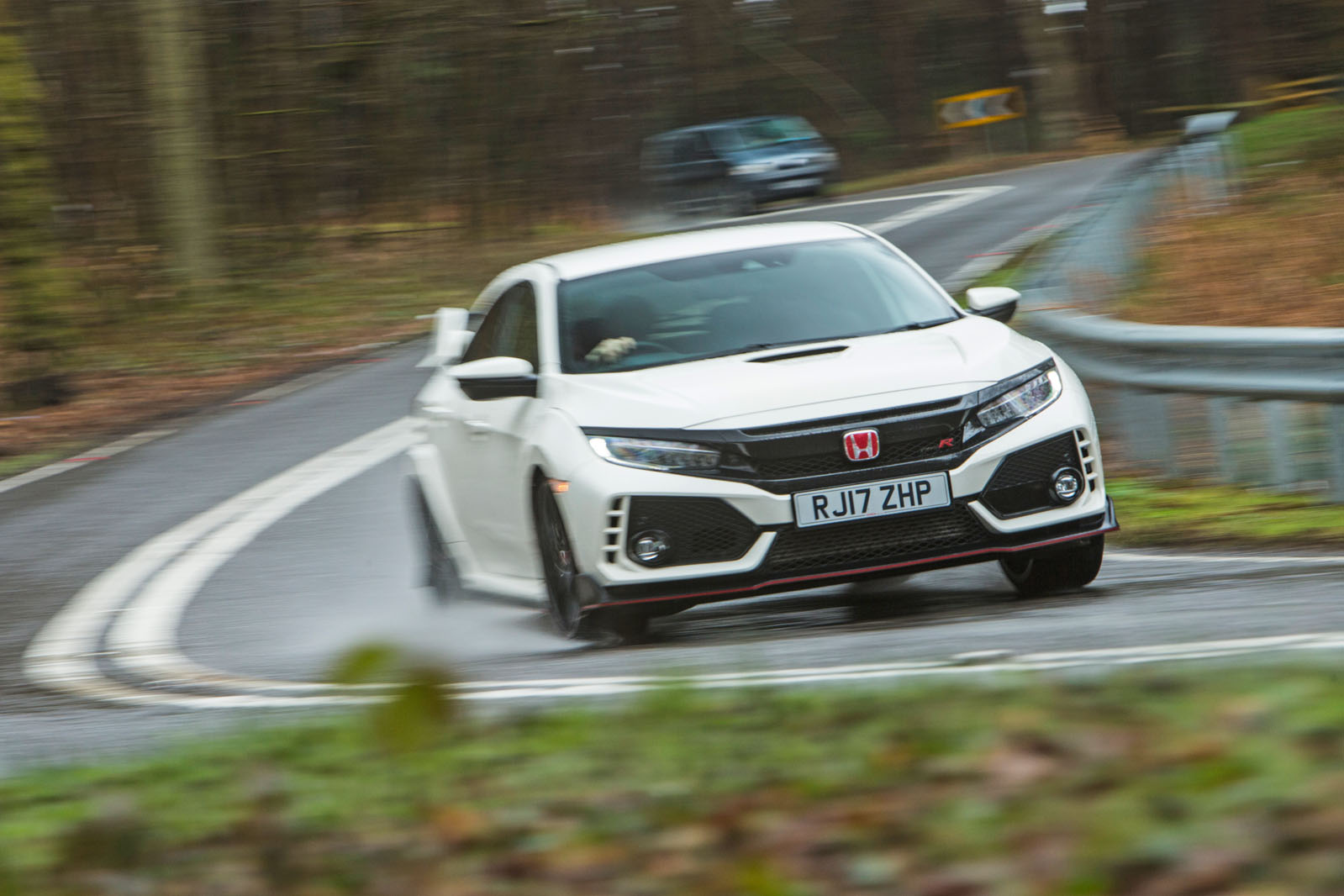 But enough about this 316bhp Honda, which starts up with an unexpectedly demure burble lost among the harder frequencies and altogether less sociable amplitude of its rip-snorting rival. Previous Cupra variants based on this third-generation Leon have been phenomenally quick point to point but have tempered that with a demeanour that cruises under the radar. That's not the case here. The front and rear valances, skirts and wing are wrought of genuine carbonfibre (the Honda gets a derisible artificial wrap) and there's copper-coloured detailing everywhere, not least on the intake blades and two-tone 19in alloy wheels, which works far better than it should.
Those wheels fail to obscure Brembo brakes that are larger than the ones on the Leon Cupra 300 and book-end a front axle that has had its geometry tweaked to offer a degree more negative camber. With new suspension uprights as well, Seat's aim has been to make the chassis feel a little more 'pointy', although the contact patch is 10mm narrower at each corner than the Honda's. Even so, aided by smooth Tarmac and warm tyres, the Cupra R's shockingly direct changes in trajectory threatened to rip rubber from rim on its international launch in Spain last year.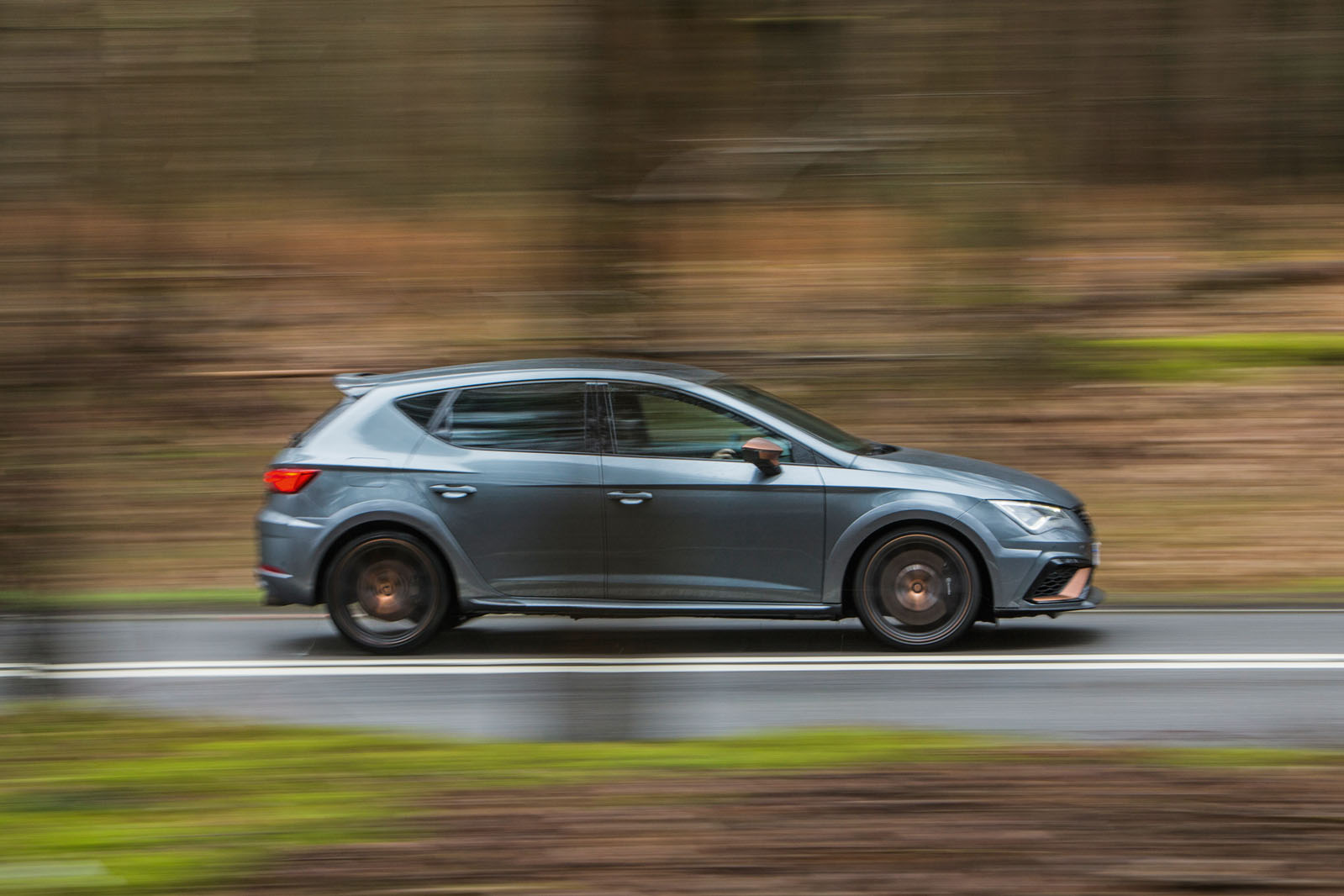 Flow the car through a few British bends and you're greeted by what is arguably its métier. The steering rack has been quickened a touch just off centre and has a crisp levity to it, weighting up naturally and with a steely core that transmits, yes, some genuine feel. The narrow gauge of the rim (manufacturers of even far more expensive, potent machinery, please take note) and indulgently soft Alcantara upholstery that, I suspect, is the same as that used in the new Porsche 911 GT3 certainly help. Overall, it's a fantastic, flickable helm.
Then there's the engine. Rarely is the lump under the bonnet the most memorable aspect of a hot hatch, and that's the case with the Cupra R, although for a four-cylinder workhorse, this one is absurdly talented.
Its peak torque of 280lb ft arrives at only 1800rpm and yet, somehow, that same level of twist is still flooding through the six-speed manual gearbox at 5700rpm. Too much of its character is dependent on exhaust tuning, but a more tractable, cultured four-pot you'll not find in anything with five seats and boot.
It is a shame, then, that some of the basics – and the more nuanced complexities – are lacking. The seats are too high-set and, strangely, given the magnitude of the bolsters, flat across their backs. The throw of this manual 'box is decently short but giddily light. The brake pedal – quite beautifully positioned in relation to the others – feels too generously servo-assisted and, on its retuned adaptive dampers, the chassislacks the final pinch of pliancy that allows its exertions to fade from your thoughts.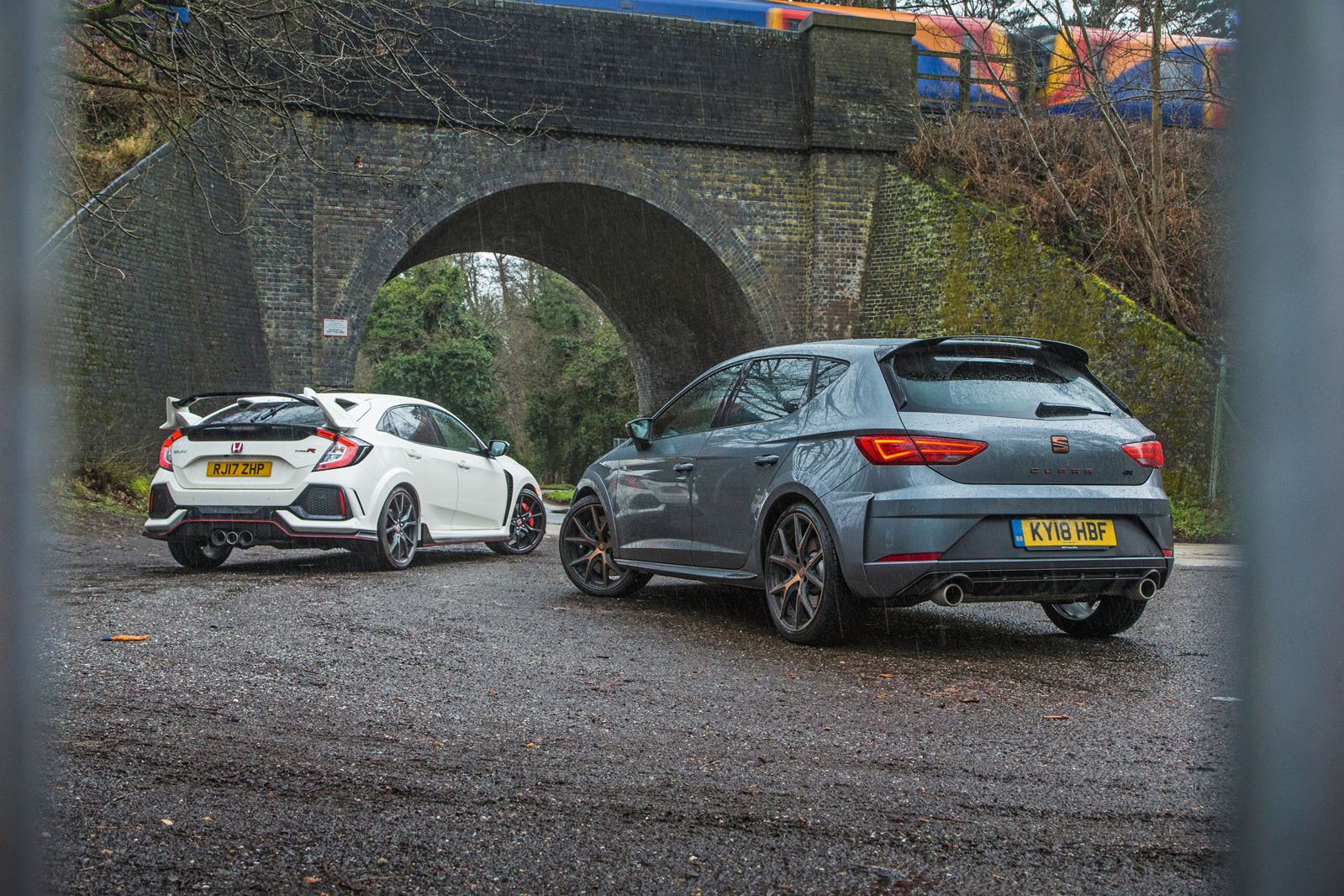 Most telling, even in wet weather – as on the day of our photo shoot – the adjustability that bubbles up from within the best hot hatch exponents is lamentably absent, although the pace on offer is nothing short of spectacular. On British roads, the overall result is a peculiar device, and one that strongly hints at an uncompromised mission statement but ultimately delivers something of a movie punch.
The Civic, meanwhile, dispenses a roundhouse, the discombobulating effects of which quickly rearrange your notion of what really constitutes 'feeling'. The scarlet seats not only look fabulous but also cup the torso more securely. Crucially, they set your posterior more purposely low down and the consequent impression – unique among this car's rivals – is of being securely enveloped within the chassis.
Get going and you'll find the right sort of heft in the steering and clutch and pleasing resistance in the throttle pedal's action. Response isn't as gloriously sharp as it is in the Seat and, lacking that car's twin-scroll turbo, this 316bhp 2.0-litre four isn't as willing at lower crank speeds. However, the scales shift at the top of the rev range, where this over-square VTEC engine feasts on the final stretch of the 7000rpm redline with a zeal that's just a little alarming if you're not ready for it.  The Honda also weighs an adult passenger less than the Seat, and you notice it.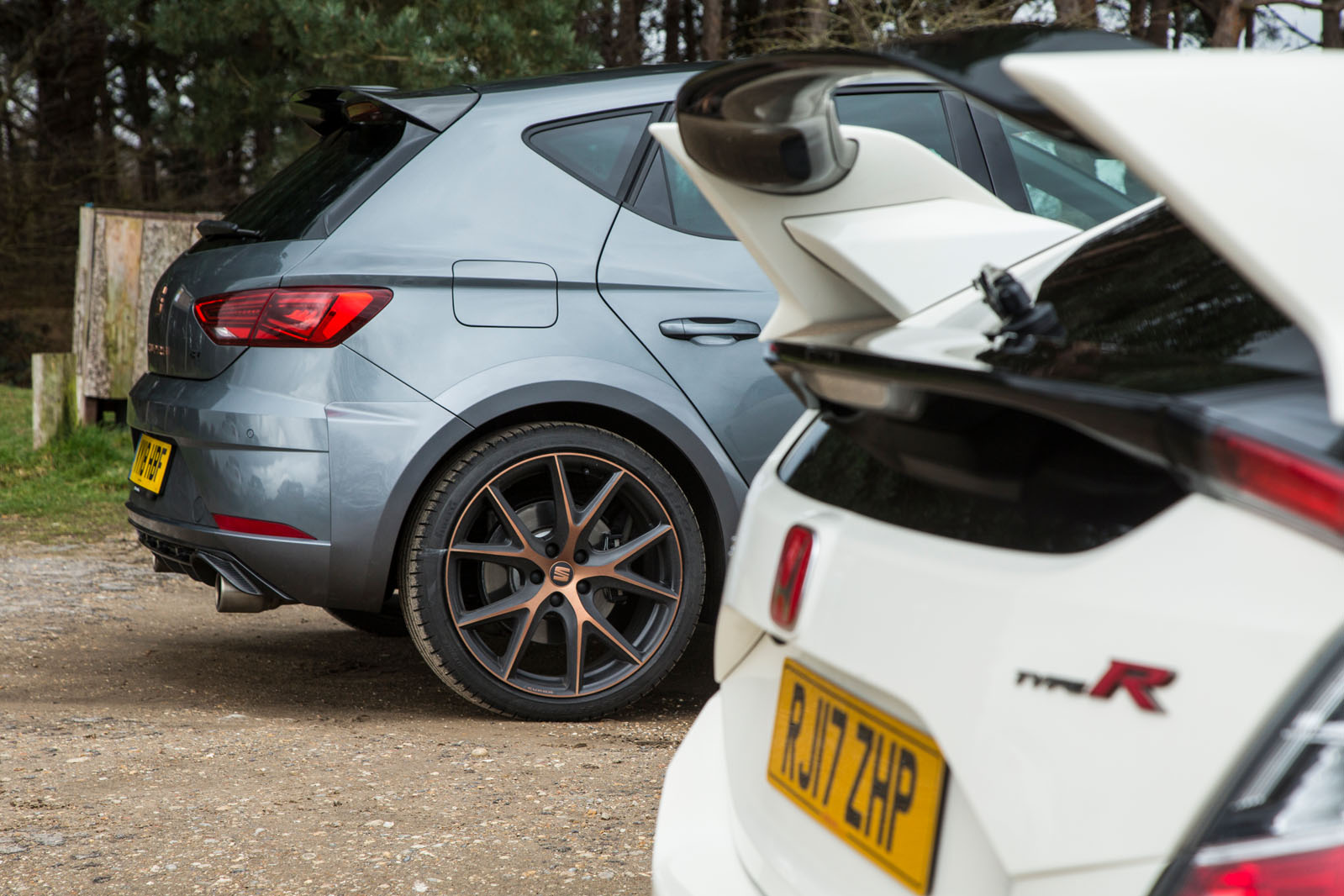 The one-two that makes the Seat drop a knee comes from the Type R's gearshift and damping. The shift quality – honed assiduously by Honda for two decades – is short, tight, notchy perfection. The suspension, with its new rear multi- links, is something we've criticised in the past for being overly stiff but, in this instance, it simply feels the more adroit. The Civic's nose duly dives for apices with the composure of an ice-breaker cruising through a frozen pond.
It must be said, however, that in these conditions the Civic's mechanical limited-slip differential has to be exploited more deftly and with greater care than its more forgiving electronic equivalent in the Leon. On low-friction surfaces, it is less predictable, locking up earlier and pushing the nose wide to sometimes startling effect. The risk- to-reward ratio is that much more engaging in the Honda, which raises the stakes further still with its oft-cited penchant for oversteer.
You could flay these charges for miles and never find the gap between them to be more than a handful of car lengths. Were the Leon wearing the track-day-spec Michelin Pilot Sport Cup 2 tyres that a fifth of owners are expected to specify, I dare say it would be the quicker car. Whatever the rubber, it's also the easier of two to live with so would be the preference of the non-enthusiast members of your household. And it's for precisely that reason it loses this contest with its head held high but ultimately by some margin.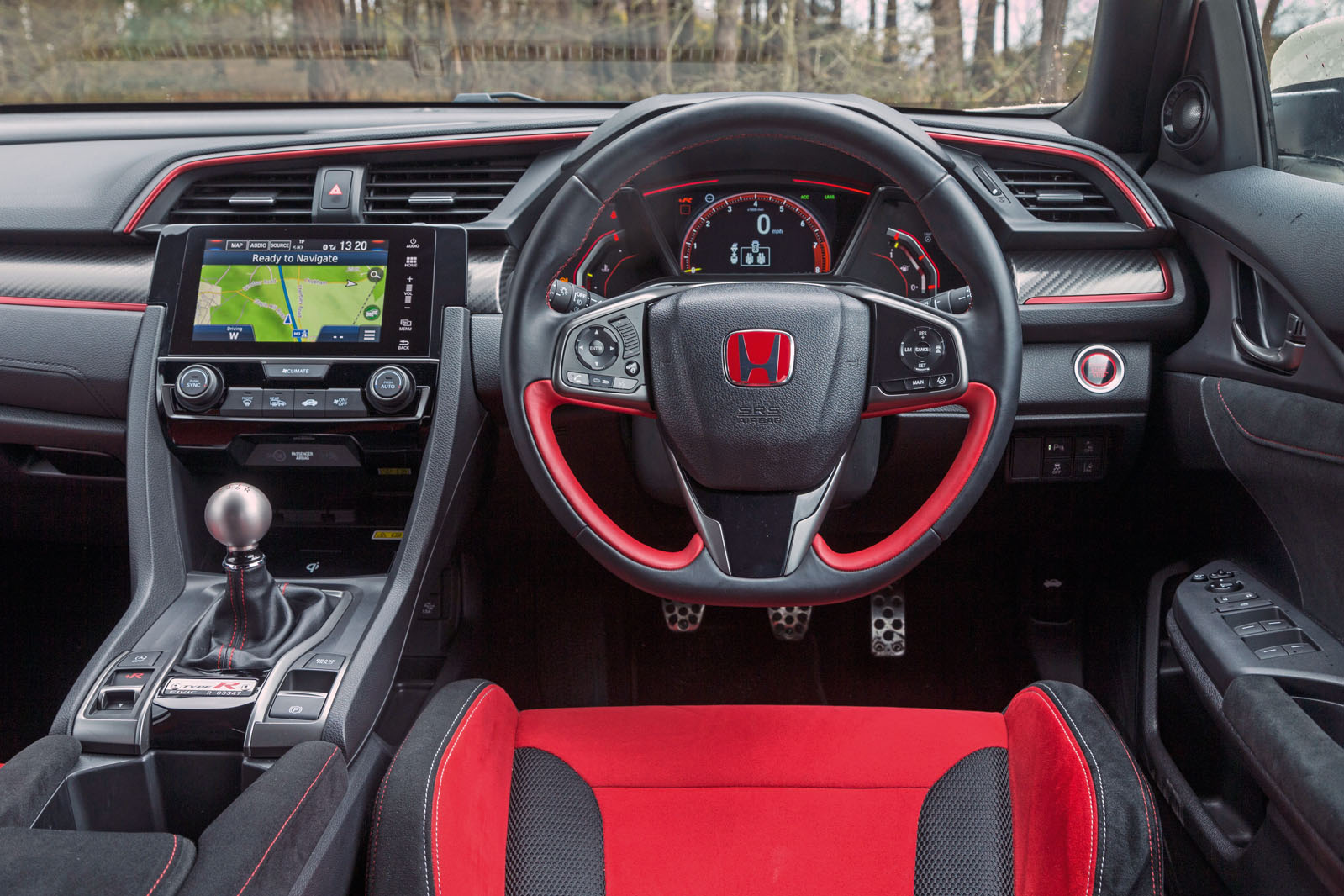 The Civic Type R bottles the sensations common to bona fide sports cars and it's a bottle you get to screw the top off on any road and at almost any speed. In the end, it's simple: this limited- run Seat promises great things for an incipient Cupra brand, but the Honda is comfortably there already. 
1st – Honda Civic Type R: A magnificent achievement from Honda. Tangibly the more involving proposition here, despite the unquestionable quality of its opposition
2nd – Seat Leon Cupra R: Phenomenally quick Leon bodes well for the Cupra sub-brand but never feels more than the sum of its admittedly impressive parts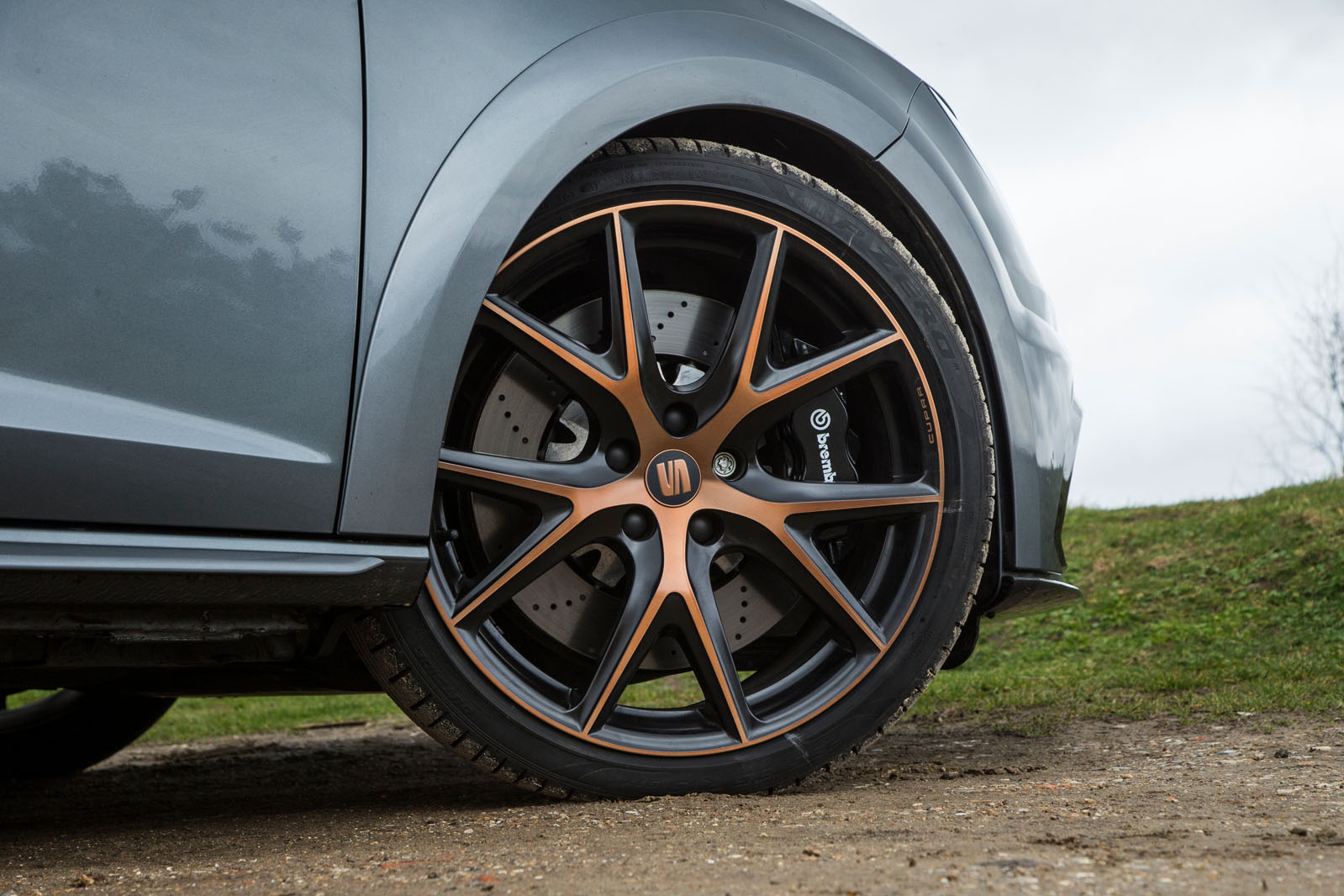 Read more 
Source: Car
Colin Turkington
BMW celebrates Turkington and Oliphant wins; mechanical issues hit Honda's Cammish after winning start
Reigning British Touring Car (BTCC) champion Colin Turkington extended his points lead with his second win of the season at Brands Hatch last weekend, while his Team BMW team-mate Tom Oliphant secured his maiden victory in the series.
While it was a strong weekend for the West Surrey Racing-run BMW 3 Series outfit, title hopeful Dan Cammish had a mixed weekend. The works Honda Civic Type R driver won the first race of the day in searing conditions at the 2.43-mile Kent circuit but was then sidelined by mechanical failures in the next two races.
Rory Butcher qualified on pole his his Ford Focus RS, run by the Kent-based Motorbase squad, and led Cammish and Turkington for much of the first race. But shortly after a safety car bunched up the field, the Scot suffered a puncture, handing the lead to Cammish.
The Yorkshireman then held off four-time champion Turkington to the finish, helping to erase the memories of last year's title decider at Brands Hatch, when a late-race mechanical failure ended his title hopes. Ollie Jackson (Focus RS) won a battle for third ahead of Tom Ingram (Toyota Corolla).
Cammish made a slow start from pole position in race two, dropping to fourth while Turkington stormed into the lead. Ingram climbed to second and spent the race hounding the BMW without finding a way past.
Behind the lead pair, Cammish battled up to third and was pushing the top two when his Civic Type R ground to a halt with a mechanical failure. That cleared the way for the charging Ash Sutton (Infiniti Q50) to take the final podium spot.
The star of the race was Butcher, who lined up 25th on the grid due to his retirement from the first race, but stormed through to claim an amazing fourth place.
Oliphant claimed eighth and seventh in the first two races of the day but took advantage of the partially reversed grid to dominate the final outing. He stormed past Aiden Moffatt (Q50) and Stephen Jelley (BMW 1 Series) at the start to take the lead heading into the first turn and then put in a hugely mature drive to withstand intense race-long pressure from Sutton.
The victory also marked the WSR team's 300th BTCC podium.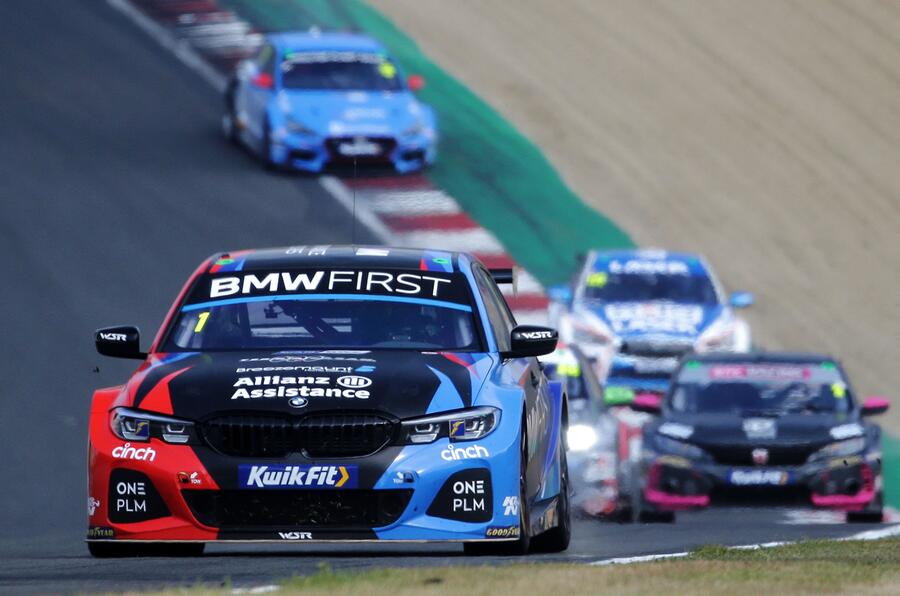 Butcher was also in the mix for the lead, before a puncture ruined another strong effort, allowing Jelley to claim the final spot on the podium ahead of Moffatt. Running maximum success ballast, Turkington took fifth to bolster his points lead, ahead of Matt Neal, who had charged up from the back of the grid in his Civic Type R.
There was more bad luck for Neal's team-mate, Cammish, with another mechanical failure again putting him out.
Turkington now has a 16-point lead over Sutton in the championship, with Oliphant a further nine adrift. The next event is at Oulton Park on August 22/23.
READ MORE
BTCC 2020: Cammish, Turkington and Sutton take wins in Donington opener
West Surrey Racing: the team behind BMW's BTCC success
Source: Car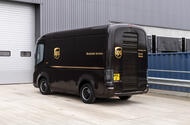 UPS has ordered 10,000 electric vans from start-up Arrival
Execs from the start-up world describe why their opportunities are better than ever
The car market slowdown due to the pandemic will not hamper the push to reduce emissions and electrify vehicle fleets – and it could be beneficial to smaller, more agile companies. That's the view of Peter Rawlinson, CEO and CTO of American EV start-up Lucid Motors.
Speaking at the Financial Times 'Future of the Car' virtual conference, Rawlinson – a British engineer who previously headed up the technical development of the Tesla Model S – said it is "heartening" to see the environmental benefits resulting from globally enforced lockdown measures.
"We've seen bluer skies, we've seen clearer waters, we've seen a lot less noise pollution, and that's beneficial," Rawlinson said.
"But still, a lot of people are not buying [EVs] for the environmental credentials of those cars, although they are undeniable. They're buying those cars because there's a recognition that electric cars are inherently superior, and a nicer thing to experience."
That sentiment was agreed with by the president of British EV start-up Arrival, Avinash Rugoobur, who said that although "a lot of capital outlay in general has been shifted" during the pandemic, there is still the necessary demand to electrify commercial and public transport fleets.
Rugoobur said: "Covid has shown that the need to transport rapidly [and cleanly] is increasing. Vans in particular have continued to grow in appetite. In California, for example, they are mandating that all new commercial vehicles will have to be electric. You're seeing a real push from a lot of fleet operators trying to get ahead of that. Come a second wave [of Covid-19], deliveries are going to become a critical part of how we operate."
Arrival took 10,000 orders of its electric delivery vans from logistics firm UPS earlier this year. The option remains for UPS to order a further 10,000 vans. Meanwhile, British Gas recently confirmed the UK's largest EV commercial fleet deal with Vauxhall for 1000 Vivaro-e electric vans.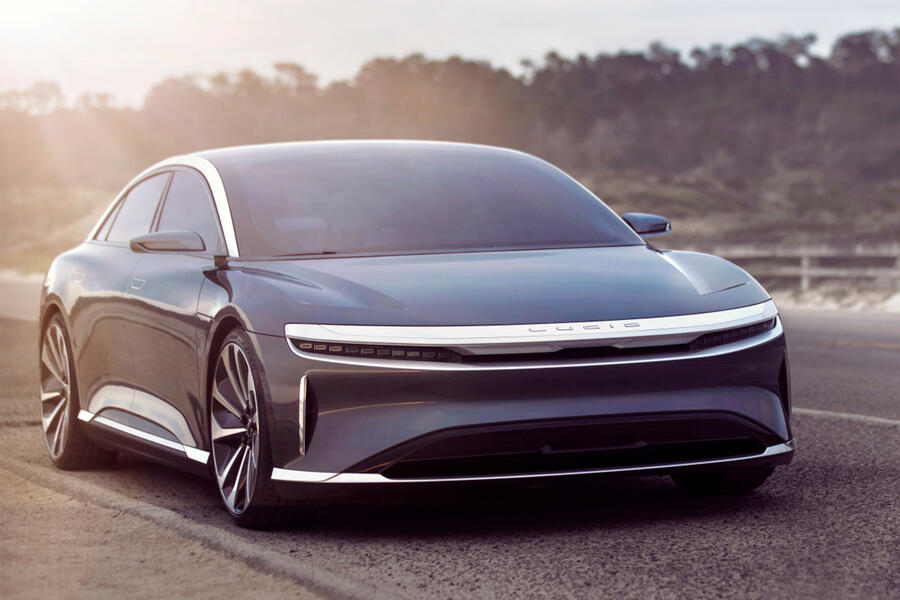 Carl Bayliss, head of the Mobility and Home Energy division of British Gas parent company Centrica (and former Nissan EV product boss) told the conference it has "committed to the Climate Committee to pull forward the conversion of around 12,000 of our existing vehicles in our fleet into electric vehicles".
Bayliss believes the pandemic has proven the energy system has the ability to deal with a sharp uptake in electric car sales. "We've just proved through cover that we have the ability to balance the grid even in these situations [with people out of offices and at home more]," he said.
The conference also put forward arguments for start-up companies being far better placed to deal with pandemic-related shutdowns than many large, established car makers.
Rugoobur said traditional car makers "are struggling with factories that have cost billions of dollars that they have to amortise. When those things stop and slow down in an industry with very low margins, you can quickly find yourself in a difficult position."
Rawlinson agreed but predicted a wider problem for established makers due to their extensive legacy of offering internal combustion engines.
He said: "The biggest challenge facing much of the motor industry is the lack of willingness to rapidly adopt battery electric. I think there will be some blood on the carpet in the years to come from some very big names who have daily to realise how quick the pendulum will swing."
Rawlinson cites Tesla, now officially the most valuable car company in the world, as being valued on its "technological prowess". He said: "Tesla is ahead of the general industry in tech and that gap is growing."
Another area where traditional car makers could lose out in future, Rawlinson claims, is in the 'brain drain' already witnessed on a small scale in recent years, with a number of well-known European executives moving from larger automotive firms to smaller, more agile start-ups.
Rawlinson said: "There's this myth that because these [car] companies have been around for 100 years, they've got the know-how. The know-how in a new or old company is only as good as the people you employ."
READ MORE
Hyundai and Kia invest £85 million in British EV start-up Arrival  
Vauxhall secures record Vivaro-e order from British Gas 
Source: Car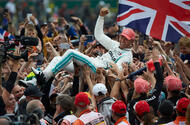 Lewis Hamilton is the most successful driver in British GP history
This year's F1 double-header marks a milestone for the British Grand Prix. We recount its 70-year history
It's not just the Formula 1 World Championship that's celebrating its 70th anniversary this year but our own British Grand Prix's role as part of that championship, too. Indeed, the very first race of that championship was the 1950 British Grand Prix, fittingly held at Silverstone. Since then, it has only ever been held there, at Aintree or at Brands Hatch. The British and Italian grands prix are the only races to have been held every single year since.
Last weekend, Silverstone hosted the 70th F1 British Grand Prix, and this weekend it will host a championship F1 race for the 54th time, with the one-off 70th Anniversary Grand Prix running at the track as part of the hastily rescheduled 2020 season. To celebrate both, this is our potted guide to every British Grand Prix and their winners. All races were held at Silverstone unless marked with an asterisk (Aintree) or two (Brands Hatch).
1950 Giuseppe Farina (Alfa Romeo): A total yawn fest with which to begin motorsport's new premier championship. Four Alfa Romeo 158s entered; one retired and the others finished first, second and third. Everyone else got lapped. Twice.
1951 José Froilán González (Ferrari): Not just the race in which Alfa's stranglehold was broken but also the first F1 victory for Ferrari. Its short and stocky winner, José Froilán González, also became the first person to lap Silverstone at more than 100mph. Ferrari's hunch that its 4.5-litre V12 would be more frugal than Alfa's supercharged 1.5-litre straight eight was right, but it had the pace to take pole, too. Only Alfa's Juan Manuel Fangio could keep up in the race.
Having won every race of the 1950 season, Alfa triumphed just once in 1951 and hasn't won again since. By contrast, Ferrari became the most successful constructor in F1 history.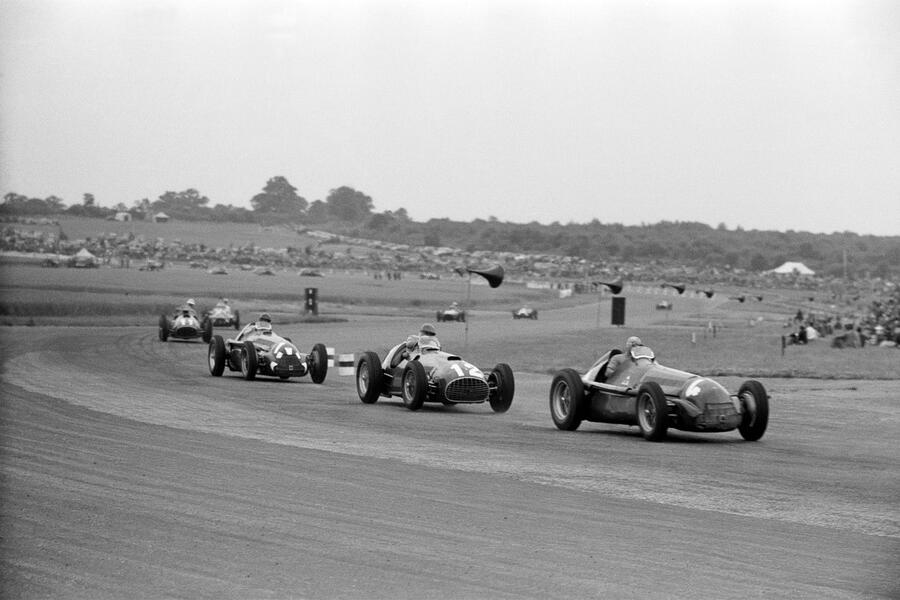 1952 Alberto Ascari (Ferrari); 1953 Alberto Ascari (Ferrari); 1954 José Froilán González (Ferrari): Two years, two displays of domination by Alberto Ascari: the Italian started from pole and led every lap in both races. In 1954, González dominated for his second British GP victory, and these proved to be the only wins of his F1 career. This was the only grand prix of the season in which the dominant Mercedes team was genuinely off the pace.
1955 Stirling Moss (Mercedes-Benz)*: Aintree wasn't a memorable circuit, but this was a memorable race, because it was not only Stirling Moss's first championship win but also the first time a Brit had won the British GP. Moss spent the rest of his life wondering if team-mate Fangio had given him the win (they were 0.2sec apart at the flag), but the truth is he'd built a healthy lead and was told to slow by his team manager. Taking pole and fastest lap as well, Moss won on merit alone.
1956 Juan Manuel Fangio (Ferrari): Curiously, this was the only British GP won by arguably the greatest driver of them all, and even then scored in fortuitous circumstances after Moss had to retire his Maserati from the lead.
1957 Tony Brooks and Stirling Moss (Vanwall)*: Moss led again at Aintree but retired – only to take over the sister car from Tony Brooks (who was recovering from serious injury) and win. The only F1 British GP won by more than one driver was also the race in which Vanwall became the first British team to win an F1 championship race. Fitting that it did so in Britain with a pair of British drivers.
1958 Peter Collins (Ferrari): A superb win from sixth by underrated Brit Peter Collins. Three weeks later, he died in the German Grand Prix at the Nürburgring. He was just 26.
1959 Jack Brabham (Cooper-Climax)*; 1960 Jack Brabham (Cooper-Climax): Jack Brabham dominated at Aintree in 1959 but was more fortunate at Silverstone the following year. Graham Hill stalled at the start, fell to 22nd and then fought through the field in his BRM to take the lead on lap 55 out of 77. Sadly, he binned it with six laps to go, handing the win to Black Jack.
1961 Wolfgang von Trips (Ferrari)*: In wet conditions, von Trips held off rain master Moss at Aintree until the Lotus driver retired, to lead a one-two-three podium lockout by the Ferrari squad. The German would most likely have become champion had he not been killed, along with 14 spectators, at Monza two months later.
1962 Jim Clark (Lotus-Climax)*; 1963 Jim Clark (Lotus-Climax); 1964 Jim Clark (Lotus-Climax)**; 1965 Jim Clark (Lotus-Climax): Four wins at three different circuits for Jim Clark. While the first two were relatively comfortable, the Scot was challenged by Graham Hill in 1964, with the BRM finishing just 2.8sec behind. It looked to be another clean sweep for Clark in 1965 until his Climax V8 got sick, forcing him to switch it off through corners. Hill, while battling brake problems, cut a 34sec lead to just 3sec at the flag.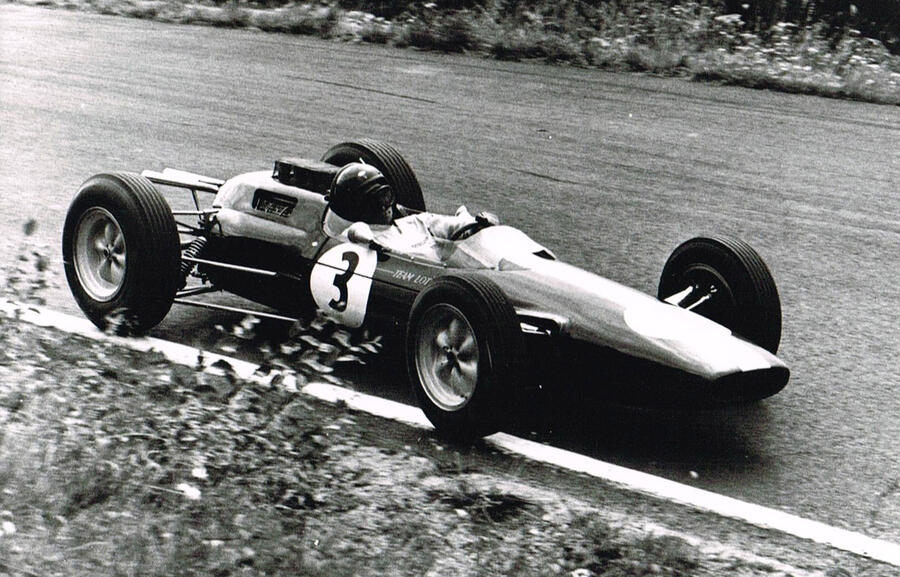 1966 Jack Brabham (Brabham-Repco)**: A dominant one-two for the Brabham team, with founder Jack leading home Denny Hulme.
1967 Jim Clark (Lotus-Cosworth); 1968 Jo Siffert (Lotus-Cosworth)**: The 1967 race should have been Hill's. Clark was on pole but couldn't escape his hard-charging team-mate; Hill overtook on lap 25 and held the lead until lap 51, when his rear suspension broke.
Another unlikely classic followed. It was initially led by Hill and then Lotus team-mate Jackie Oliver, but both retired, triggering a furious dice between Jo Siffert's privately entered Lotus and the works Ferrari of Chris Amon. The Swiss prospered for his first F1 win, the last for both Rob Walker Racing and indeed the last for a true privateer using an off-the-peg customer car.
1969 Jackie Stewart (Matra-Cosworth); 1970 Jochen Rindt (Lotus-Cosworth)**: The 1969 race was the day when Stewart and Jochen Rindt proved themselves a breed apart. Their titanic battle lasted 63 of the 84 laps, during which both lapped the entire field. But when Rindt had to pit for repairs, Stewart was home and dry.
A year later, Rindt seemed set to again finish second after an epic duel, this time with Brabham. But Brabham ran out of fuel, so Rindt won. Or did he? His car failed its technical inspection and Brabham was given the win; Lotus appealed, the Austrian was reinstated and the result stood.
1971 Jackie Stewart (Tyrrell-Cosworth); 1972 Emerson Fittipaldi (Lotus-Cosworth)**: After a brief tussle with the works Ferrari cars in the opening laps of 1971, Stewart sped off in the all-conquering Tyrrell. The next year presented a fine battle between the old master and young pretender Emerson Fittipaldi, not to mention the stubby Tyrrell 003 and the gorgeous JPS Lotus 72D. There was just 4sec in it at the end, but it set the Brazilian on his way to becoming F1's youngest champion.
1973 Peter Revson (McLaren-Cosworth); 1974 Jody Scheckter (Tyrrell-Cosworth)**: The 1973 race was made infamous by a huge pile-up, caused by Jody Scheckter spinning at 150mph at the end of lap one. Nine cars were unable to take the restart. In the decimated field, it looked like Stewart would win – until he uncharacteristically drove into a cornfield. A terrific race ensued, finally won by the great American Peter Revson, but with Ronnie Peterson, Hulme and James Hunt (in only his third F1 start) all within 3.5sec behind.
The year after causing that chaos at Silverstone, Scheckter calmly stalked Niki Lauda for almost the entire race at Brands Hatch and swept to victory when the Ferrari got a puncture with six laps left.
1975 Emerson Fittipaldi (McLaren-Cosworth): Maybe the most bizarre British GP of all, an event dominated by the weather that at times left some parts of the circuit drenched and others bone dry. A race with no fewer than seven leaders and 16 retirements. Staggeringly, 12 happened on the same lap, eight of them in the same pile-up. The race was stopped nine laps short, leaving Fittipaldi the winner. Carlos Pace and Scheckter completed the podium, despite the fact that both were buried in the catchfencing at Club corner as the flag fell…
1976 Niki Lauda (Ferrari)**; 1977 James Hunt (McLaren-Cosworth): Another race mired in controversy. After a first-corner shunt halted the race, Hunt was barred from restarting in his spare car. In the ensuing protest, his original car was repaired and he hopped back in it. After chasing Ferrari's Lauda for 44 laps, he got past and won. But Ferrari protested, Hunt was excluded and his rival was declared the winner.
Hunt went on to win the 1976 title in such dramatic fashion that a movie was made about it. He finally got his British GP win in 1977 after a great battle with Brabham's John Watson.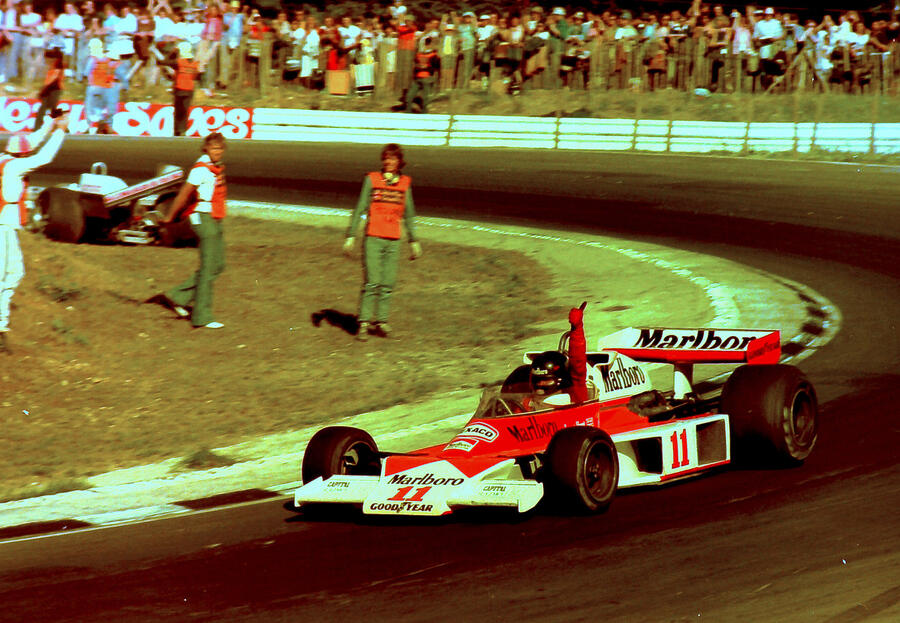 1978 Carlos Reutemann (Ferrari)**: After both all-conquering Lotus cars retired, this race came down to a battle between Brabham's Lauda and Ferrari's Carlos Reutemann. The Argentinian took the lead in a breathtakingly brave, opportunistic, out-of-nowhere manoeuvre at Clearways on lap 60, then held Lauda to the flag.
1979 Clay Regazzoni (Williams-Cosworth); 1980 Alan Jones (Williams-Cosworth)**: Williams' first F1 win came at Silverstone in 1979. It looked easy and would have been a one-two had Alan Jones' water pump not failed. But it spoke nothing of Frank Williams' decade-long struggle to get to the front. The next year, Jones took a clear win on his way to the title after an early threat from the initially front-running Ligier cars subsided.
1981 John Watson (McLaren-Cosworth); 1982 Niki Lauda (McLaren-Cosworth)**: A terrific win in 1981 for McLaren's never-say-die Ulsterman, who was 10th on lap three but fought through the field, capitalised on his opportunities and finished a deserved winner. Significantly, this was the first race won by a car with a carbonfibre chassis and McLaren's first win since 1977. It won again a year later with ease, courtesy of Lauda.
1983 Alain Prost (Renault): Ferrari looked the class of the field in qualifying as it locked out the front row, but its Goodyear tyres were no match for Renault's Michelins in the race, allowing Prost through for a commanding win.
1984 Niki Lauda (McLaren-Porsche)**; 1985 Alain Prost (McLaren-Porsche): The 1984 race had three leaders: Nelson Piquet early on, then Prost after a restart on lap 12 and, after the Frenchman retired on lap 37, Lauda.
In 1985, Ayrton Senna led for Lotus but faltered and then ran out of fuel, leaving Prost a clear run. It was a weekend most notable for Keke Rosberg's astonishing 160.925mph pole lap in his Williams, which remained F1's fastest lap until 2002.
1986 Nigel Mansell (Williams-Honda)**; 1987 Nigel Mansell (Williams-Honda): Both of these races featured incredible battles between the Williams of Piquet and Nigel Mansell. The Brit's win in the final F1 race held at Brands Hatch was rather fortuitous; his car broke on the grid, but the race was halted due to a first-corner crash, allowing him to restart in the spare.
The 1987 event was simply one of the great races of all time. With 30 laps to go, Mansell was 28sec behind Piquet in the same car. He broke the lap record nine times as he hunted down the Brazilian before selling him a dummy and sweeping past at Stowe with two laps to go. A mesmerising chase.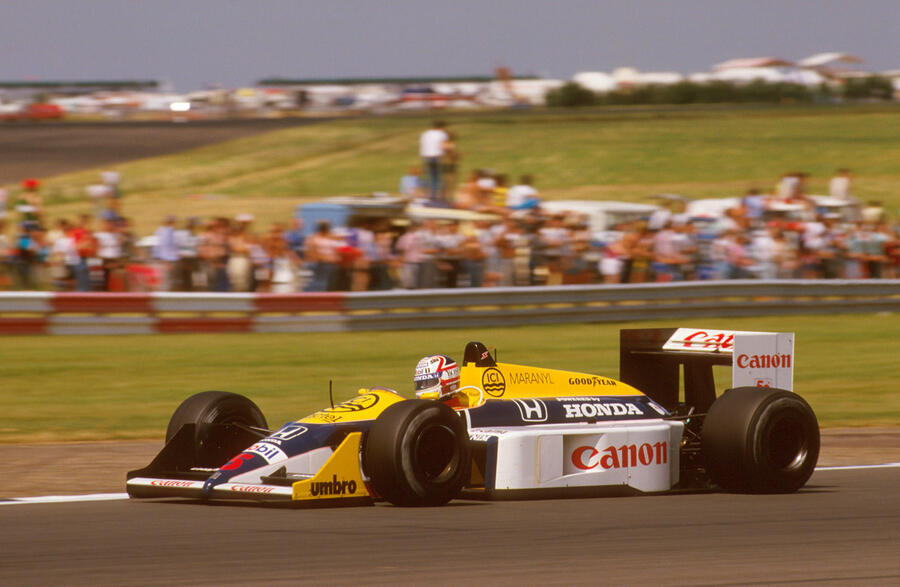 1988 Ayrton Senna (McLaren-Honda); 1989 Alain Prost (McLaren-Honda); 1990 Alain Prost (Ferrari): In a season that McLaren absolutely steamrollered, no one was ever going to hold onto Senna in the wet after team-mate Prost retired with handling issues. The year after, it was Senna's retirement after 11 laps that left Prost with a clear run. Prost won again in 1990 after gearbox gremlins forced Ferrari team-mate Mansell to give up the lead.
1991 Nigel Mansell (Williams-Renault); 1992 Nigel Mansell (Williams-Renault): Two Mansell masterclasses here; he took pole, set the fastest lap and led every lap to secure his third British GP win in 1991, then the next year he took his fourth in an even more dominant fashion.
1993 Alain Prost (Williams-Renault): This looked set to be Damon Hill's first F1 win as he led team-mate Prost with confidence until his engine failed with 18 laps to go. This was the last time Britain held two races in a season, with the European GP won by Senna at Donington Park.
1994 Damon Hill (Williams-Renault): Damon won the British GP – one of the few claims to fame to elude his illustrious dad, Graham. Benetton's Michael Schumacher fought him all the way before having to serve a stop-go penalty. The German was later excluded for ignoring a black flag.
1995 Johnny Herbert (Benetton-Renault): When Hill and Schumacher clashed (again), it was time for their wingmen, David Coulthard and Johnny Herbert, to take their places up front. A stop-go penalty for the Williams for exceeding the pitlane speed limit resolved the issue, giving Herbert his first F1 win at the 74th time of asking in front of a wildly cheering crowd.
1996 Jacques Villeneuve (Williams-Renault); 1997 Jacques Villeneuve (Williams-Renault): Polesitter Hill retired on lap 25, gifting an easy win to team-mate Jacques Villeneuve in what was far and away the best car on the grid. The following year yielded another win for the Canadian, but in different circumstances; a long pitstop left him well down the order, with Schumacher running off at the front, but the Ferrari failed at half distance.
1998 Michael Schumacher (Ferrari): A fluky and controversial win. McLaren's Mika Häkkinen had a huge lead cut to nil by the safety car after he'd damaged his car in an off-track excursion. Schumacher then had it in the bag until he was given a stop-go for passing under yellow flags. Häkkinen should have won, but the stewards were sufficiently late in notifying Ferrari of the penalty that Schumacher was able to win the race while serving it, motionless in the pitlane.
1999 David Coulthard (McLaren-Mercedes); 2000 David Coulthard (McLaren-Mercedes); 2001 Mika Häkkinen (McLaren-Mercedes): David Coulthard finally got his home win in 1999, but the race is remembered primarily for Schumacher breaking his leg and losing all chance of the title. DC won again in 2000 after a duel with Rubens Barrichello's Ferrari, before McLaren team-mate Häkkinen swept them all aside in 2001.
2002 Michael Schumacher (Ferrari); 2003 Rubens Barrichello (Ferrari); 2004 Michael Schumacher (Ferrari): Williams driver Juan Pablo Montoya took pole in 2002 and looked like he could win until rain intervened; thereafter, his Michelin tyres were no match for the Bridgestones used by the Ferraris.
The following year, Barrichello produced one of the finest drives of his long career. A track invasion by an insane priest left the Brazilian down in eighth, but a series of dazzling overtakes had him back into first just 21 laps later. Schumacher's 2004 win had none of that drama.
2005 Juan Pablo Montoya (McLaren-Mercedes); 2006 Fernando Alonso (Renault): The first of three victories in Montoya's final full season came after a typically assertive start took him from third to first. He was never headed, even though Fernando Alonso was rarely far away. The Spaniard enjoyed Silverstone glory the year after.
2007 Kimi Räikkönen (Ferrari): McLaren's Lewis Hamilton led early on, raising hopes of a home victory for the 22-year-old from Stevenage in his first season. But he was very light on fuel, so once the pitstops were all played, Kimi Räikkönen was able to control the race to the flag.
2008 Lewis Hamilton (McLaren-Mercedes): If anyone doubted Hamilton before this race, they did no longer. In torrential rain, he appeared to be on a different track from the rest. He won by more than a minute, despite easing off towards the end.
2009 Sebastian Vettel (Red Bull-Renault); 2010 Mark Webber (Red Bull-Renault): Brawn GP surprised by dominating the start of 2009, and this was only the second race it didn't win that year. Sebastian Vettel was just too good.
In 2010, though, he picked up a puncture when running wide at the first turn, leaving Red Bull team-mate Mark Webber to hold off Hamilton by 1.4sec in a race most famed for his "Not bad for a number two driver" comment on the team radio.
2011 Fernando Alonso (Ferrari): This looked like Vettel's race until a botched pitstop let Alonso through into a lead he kept to the finish.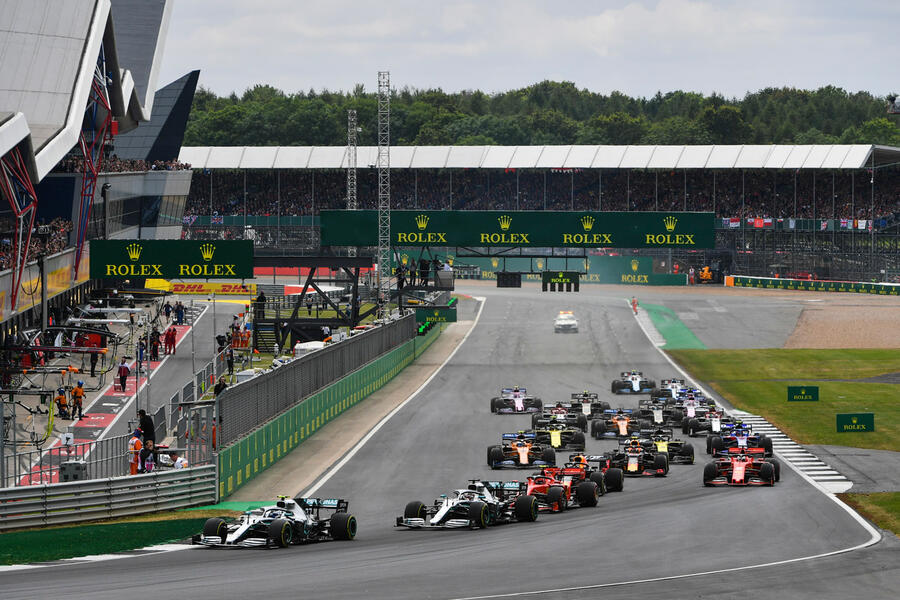 2012 Mark Webber (Red Bull-Renault): The final win of Webber's F1 career, achieved after an intriguing battle with pole-sitter Alonso in the Ferrari and Red Bull team-mate Vettel.
2013 Nico Rosberg (Mercedes-AMG): A race highly influenced and overshadowed by a series of six unexplained Pirelli failures, robbing Hamilton of victory, eventually bringing out the safety car and handing victory to Nico Rosberg.
2014 Lewis Hamilton (Mercedes-AMG); 2015 Lewis Hamilton (Mercedes-AMG); 2016 Lewis Hamilton (Mercedes-AMG); 2017 Lewis Hamilton (Mercedes-AMG): The hardest of this quartet was the first, when Hamilton started sixth after a rain-interrupted qualifying. He was soon second and inherited the lead when team-mate Rosberg's car failed on lap 29.
With a grand slam (pole, fastest lap, every lap led and the win) in 2017, Hamilton joined Clark as the only people to win four British GPs on the trot. No one else has yet managed more than two.
2018 Sebastian Vettel (Ferrari): Hamilton started slowly, got tapped by Räikkönen, spun and rejoined in last place. Fairly impressive, then, that he was just 2sec behind Vettel at the flag.
2019 Lewis Hamilton (Mercedes-AMG): The early battle between Hamilton and team-mate Valtteri Bottas could end only one way. Hamilton won for a record sixth time and, but for him being spun the previous year, it would have been six on the trot. This race was also notable for the fastest F1 pitstop yet, with Red Bull taking just 1.9sec.
Lines they are a-changin'
Silverstone's layout has changed substantially since it first held a grand prix in 1948. That event utilised both the perimeter roads and the main and second runways – which at one point meant cars driving towards each other separated only by hay bales. The following year, the event switched to a new layout using purely the perimeter roads, and this outline remains recognisable today.
That layout mixed a long straight with ultra-fast corners. A chicane was introduced to slow cars into Woodcote in 1975 and another was added at Bridge in 1987. The major change began in 1991, with the creation of the epic Maggotts-Becketts sequence and a new 'stadium section' at Club.
Further tweaks followed until a substantial change in 2010, with the introduction of the new infield Arena section and revived use of one of the runways. The pitlane was then moved in 2011. James Attwood
The British Grand Prix before Formula 1
The British Grand Prix began in 1926 as the Grand Prix of the Royal Automobile Club at Brooklands and was won by the French Delage team of Robert Sénéchal and Louis Wagner. Robert Benoist won in a similar car in 1927.
There was then a break for more than 20 years before the race, now known as the RAC International Grand Prix, relocated in 1948 to the new track at Silverstone, where Luigi Villoresi won in a Maserati. The following year, it took another name – the RAC British Grand Prix – and the rather wonderfully titled Baron Emmanuel 'Toulo' de Graffenried won in a Maserati, in what the Swiss would later describe as the greatest race of his career.
Other Grand Prix and F1 events held in the UK
The official FIA F1 World Championship hasn't always been the only series for F1 cars. For many years, races comprising grids full of the greatest cars and drivers took place across Britain.
Notable among them is the Race of Champions, held at Brands Hatch 14 times from 1965 to 1983 and won by drivers as great as Dan Gurney, Bruce McLaren, Jackie Stewart, James Hunt and Gilles Villeneuve. Oulton Park held the Gold Cup 12 times from 1959 to 1972, with winners including Stirling Moss, Jim Clark, Jack Brabham, John Surtees and Jackie Stewart, while Goodwood hosted the Glover Trophy from 1949 to 1965.
There was also the British F1 Championship (often recalled as Aurora AFX, after its sponsor), which ran from 1978-1982 and in which Desiré Wilson became the first woman to win an F1 race.
Until this week's 70th Anniversary Grand Prix, the only championship F1 race held here apart from the British GP was the 1993 European GP.
READ MORE
Silverstone could host multiple 2020 Formula 1 races 
Silverstone to host British Grand Prix until at least 2024 
Source: Car
1973 HP Firenza, 1965 XVR and 1966 HB Viva were created in Luton
Vauxhall has vacated its Luton headquarters after 55 years. We pay one last visit to what was once one of the world's finest car design studios
In May last year, Vauxhall moved out of Griffin House, a purpose-built headquarters on the outskirts of Luton that it had occupied for nearly half of its 117-year existence. The departure left much more than mere memories: this unique building had contained one of the world's finest car design studios of the post-war era.
Created specifically to produce new Vauxhall cars, it was commissioned in 1964 as the Vauxhall Engineering and Styling Centre. From day one, it encouraged a hugely productive phase, setting some of Europe's finest designers to work on often-exotic tasks, unfettered by the needs of global markets.
When it emerged last year that Vauxhall was moving, we negotiated with the building's new owners to make one last visit, accompanied by several well-known car designers who had built their careers there. Eventually we pulled it off, visiting this crucible of creativity with Peter Birtwhistle, Ken Greenley and John Heffernan, each of whom will forever have his name against at least one iconic model.
Vauxhall's centre was one of five independent studios in non-US parts of the General Motors (GM) world. It could take an idea from a simple sheet of paper and make a production car. It did so repeatedly, building Vauxhalls for the showroom and adding some of the world's most far-sighted concept cars into the bargain.
The idea seems incredible today, when global car designs must share multiple components to have any chance of profitability. The era didn't last, mind. Its heyday ran roughly from the advent of he 1963 Viva HA to the late 1970s, when it dawned upon GM's bigwigs that vast sums could be saved if Opel and Vauxhall built the same cars, badged differently.
The centre was huge, given that it was only for car creation. Soon after its opening, a proud Vauxhall brochure proclaimed, in the parlance of the day, that its inmates were "2000 men with a single objective". The ground and first floors housed 500 engineers, with 350 draughtsmen a floor above. Behind that stood the super-secret design department, a collection of six separate studios and a bigger viewing space supported by its own engineering library, fabrication shop, trim shop, parts store and surgery.
The design boss – a potentate in this little world – had a large, glazed boardroom office equipped with a private kitchen and bathroom. The double-height design studios looked out onto a vast outdoor viewing area with parking space for upwards of 30 cars and trucks and a high wall protecting its perimeter. A huge lift, still working, took 'properties' up and down from ground level. Secrecy was paramount; when a tall block of flats was erected nearby, Vauxhall sent representatives to check that residents couldn't overlook the design gallery.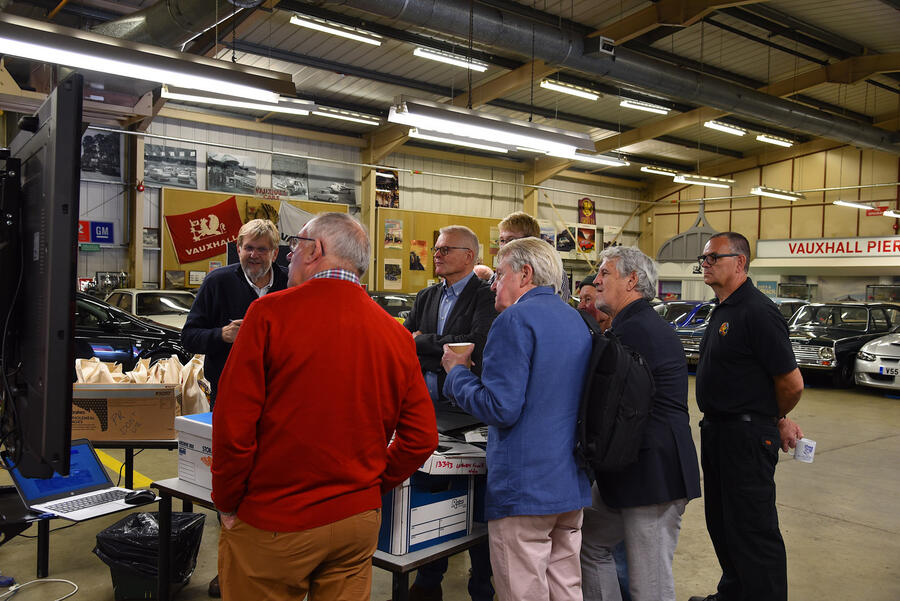 The company's creatives took much trouble to make their domain special; design boss David Jones tried to give the viewing space "a romantic atmosphere" by importing several Dalmatian dogs and had a carp aquarium built just outside his office. There was a dovecote, too, but the imported birds rapidly crossbred with suburban pigeons and guano became a problem.
Of course, there were extraordinary characters. Jones made way for tough-talking American Leo Pruneau, whose work on the original Chevrolet Camaro heavily influenced the 'Coke bottle' HB Viva. GM's legendary styling chief, Bill Mitchell, visited once a year, bringing the authoritarian atmosphere for which he was famous.
Wayne Cherry, Pruneau's understudy, was a more emollient American and a kingpin at Luton for many of the heyday years. He arrived in 1965, beginning work immediately on the seminal XVR concept and then on the equally influential SRV concept, winning Luton a reputation for eye-grabbing creativity.
The centre's last major achievement was the highly influential Equus sports roadster concept of 1978, the surest possible sign that 'wedge and edge' design was approaching. By 1983, GM had reversed its view of car economics, consolidating the engineering design of Opel/Vauxhall products in Rüsselsheim, West Germany, with Cherry still in charge until he returned to the US in 1981.
Ironically, Vauxhall's success increased. GM filled the renamed Griffin House with hyperactive sales and market people and UK sales rose to a peak of 17.6% in 1993. But behind that, a remarkable design era had ended, never to be repeated.
READ MORE
Vauxhall Mokka overhauled for new generation, gains EV model 
Vauxhall launches new strategy aimed at promoting its 'Britishness' 
Source: Car