Honda's hybrid tech makes its debut in the grown-up CR-V family SUV, and makes amends for the limitations of the petrol model
It was already the first Honda SUV to offer seven seats, but now the fifth-generation CR-V has scored a second debut: it becomes the first SUV from the brand to be sold in Europe with a hybrid motor.Honda is even going so far as to call the intelligent multi-mode drive (I-MMD) powertrain the most important one it has launched in the last decade. As it filters through to the rest of the range, it will play a big part in helping the company hit its goal of two thirds of all sales across Europe being alternative fuelled vehicles by 2025.Now that diesel engines are entirely absent from the CR-V line-up, it also becomes the de facto option for customers that prioritise fuel economy. So no pressure, then.The hybrid system uses two electric motors in addition to a 2.0-litre i-VTEC petrol engine: one for propulsion, producing 181bhp and 232lb ft of torque, and another for generating electricity that gets stored in a lithium-ion battery. All are connected through a direct transmission with single fixed gear ratio, which Honda says allows for smoother torque delivery.The car dynamically switches between EV, hybrid and engine drive modes, with the former drawing power solely from the battery. In hybrid drive mode, the engine supplies power to the generator, which in turn supplies it to the propulsion motor. Only in engine drive mode is the petrol motor connected directly to the wheels via a lock-up clutch.The car switches between all three dynamically to maximise battery power. and to keep the engine in its optimal power band for as long as possible. Any excess shove it creates in hybrid mode is diverted to recharge the battery, and the battery can assist in engine mode for a boost to performance. It equates to a 0-60mph time of 8.8 seconds in front-wheel drive guise, and 9.2 seconds for the all-wheel drive model. Top speed is the same, at 112mph.Honda expects the lion's share of sales to be for the all-wheel drive version, and it's the one we've tested here. An equal split is also predicted between petrol and hybrid models, although with only £800 separating them, Honda is doing everything it can to make the hybrid more appealing to customers.
Source: Car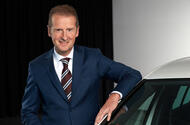 Volkswagen AG CEO confirms commercial vehicle partnership and "other potential cooperation" with Ford
The VW Group and Ford will jointly develop commercial vehicles and have "identified other potential cooperation", CEO Herbert Diess has confirmed at its annual board meeting press conference.
Rumours of a VW and Ford tie-in have been circulating since the start of the month, with speculation that the brands will also develop electric vehicles together. Diess today confirmed the joint development of commercial vehicles is "core to the alliance", and went on to say that bosses had "identified other potential cooperation with Ford outside of commercial vehicles".
However, Diess denies the relationshp will extend to a rumoured full merger with Ford, claiming "that was never the objective of our talks".
At today's conference, Diess also revealed the Group has increased its five-year investment into electric vehicles, autonomous and connected technology from €34bn to €44bn, around a third of the car maker's total expenditure for the period. Of that sum, €30bn will be put into electric mobility, including everything from platform and powertrain development to infrastructure investment. 
He also sees "few reasons" why the majority of car buyers won't be going electric by 2020, claiming "for those who drive less than 30,000km a year, electric will be their first choice".
Also discussed were plans to improve production efficiency, essential in the cost-cutting aftermath of Dieselgate, by 30% by 2025. 
VW Works council head Bernd Osterloh discussed the brand's desire to be "part of battery manufacturing close to where the cars are produced". Diess added that it "doesn't make sense" to spread EV production across Europe. VW's current trio of dedicated electric vehicle plants across Germany is claimed to be the largest network of EV production across Europe. 
Despite the continued focus on electrification and future mobility services, the brand confirmed that internal combustion engines "will remain important" for several years. "We will offer diesel engines with reduced NOx and carbon levels", Osterloh confirmed. 
Read more:
Volkswagen greenlights sub £18,000 people's car
Insight: 11 Volkswagen saloons you've never heard of
Volkswagen to overhaul dealer sales model in 2020
Source: Car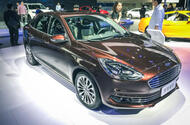 We take a close-up look at the China-only Ford Escort and ponder why it co-exists alongside the Focus
Back at the 2013 Shanghai motor show, there was a bemusement/excitement at the return of the Ford Escort to the motoring world on a new concept saloon.
Before we could even ask the question (the 'Is it coming back to the UK, then?' one), Ford's press office had already answered the phone with the word 'no'.
The new Escort went on to to make production in 2015, based on the Mk2 Focus. Earlier this year at the Beijing motor show it was replaced, a story that was not only autocar.co.uk's most popular that day among a sea of new metal, but also one of the most popular of the whole year.
Inspired by your interest (and, I'll be honest, my own), I went to have a closer look at the Escort at the Guangzhou motor show today. But first, some background. 
Clearly, the Escort name has none of the toxicity attached to it that it had when it limped out of Europe as the first-generation Focus was launched. It's one of Ford's most popular models in China.
Between its original launch and the end of August 2018, more than 900,000 of them had been sold in China – a figure that will reach one million by the end of this year or early next year. In that same period, just under 700,000 Focuses were sold in China, where it's sold alongside the Escort in the same class. 
Why two such similar-sized cars in the same segment? It's not just to do with size positioning, but price. While Chinese car sales are reported as a whole, the size of the market means that there are quite diverse requirements across the regions. So while the likes of Beijing and Shanghai car buyers might not have the need for a simple, budget saloon, there are hundreds of thousand of buyers in other parts of the country that do. That's not unlike a car buyer in the UK or Germany having different needs or tastes from one in Romania or Poland. 
As a result, the Focus and Escort co-exist quite happily within Ford's range in China, and on the Guangzhou motor show stand. First visual impressions: the Focus dwarfs the Escort in visual bulk, and the Escort looks quite awkwardly proportioned.
The Escort is also brown, which isn't the most desirable of car colours. But it's handsome enough, with Ford's latest front end design and a bootlid that proudly boasts of being in the plusher Titanium trim below the Escort badge, something that raises a smile whenever you look at it.
Inside, there's more brown, and lots of plastics that are hard and scratchy, with the odd sharp edge. It feels built to a cost, and it is. With added plushness comes added price, and added pointlessness for offering the car in the first place. The Escort seems honest, robust and likeable. 
And that age-old question: could the Escort name ever come back to the UK? We doubt it. But then, Toyota has just brought the Corolla name back from the dead… 
Read more
More details on the China-only Ford Escort
The best of Guangzhou motor show 
UK-bound Toyota Corolla saloon revealed
Source: Car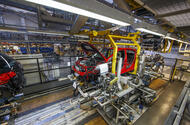 Vauxhall's Ellesmere Port plant needs to close the cost and quality gap between it and its European equivalents if it's to survive, according to PSA Group CEO Carlos Tavares
Opel and PSA Group are assessing closure of a factory if market declines, with Ellesmere Port most likely to be under threat
Vauxhall may lose one of its two UK manufacturing plants if the market declines after the UK leaves the European Union, according to a report.
An unnamed source close to the brand told Bloomberg that the PSA Group, which took ownership of Opel and Vauxhall in 2017, is considering the best response to a potential drop in new car sales post-Brexit. One of the options under review is to close a factory here. 
Further options include stockpiling parts to avoid shortages if customs issues arise and bringing forward a summer shutdown, much like BMW has done with Mini's Oxford plant. 
If a plant closure is the favoured option, it's likely the axe will be brought down on Ellesmere Port. PSA has already highlighted deficiencies at the Cheshire facility, while Vauxhall's Luton factory had its fate secured for ten years back in April due to demand for capacity to build the Vivaro van. 
Previously, PSA Group CEO Carlos Tavares stated that the Ellesmere Port plant must close the cost and quality gap between it and its European equivalents if it's to survive.
Speaking at the 2018 Geneva motor show, Tavares highlighted that the PSA Group's plants, including those that came as part of the Opel and Vauxhall acquisition, will all have an "equal and open" chance to demonstrate their competitiveness, but that there remains an issue of over-capacity that he needs to address.
Last year, 400 jobs were cut at Ellesmere Port, with company bosses saying the decision was taken due to 'market changes' rather than output or performance issues.
"Unfortunately, there was complacency for several decades, and now the gap between the UK and the Continental plants is significant," he said. "But we see an opportunity in Brexit. While everything pauses to see what will happen with that, we will keep working. It gives us breathing space to improve competitiveness."
Although Tavares hasn't put a timeline on negotiations, he did highlight that other plants – and especially the workers' unions at them – had already secured their futures by showing a flexibility to his needs to cut costs. "We need to reduce the total manufacturing costs significantly," he said. "If you look at the plant in Zaragoza [in Spain], the unions demonstrated a high level of maturity in our negotiations and we agreed a deal to make the Corsa and electric Corsa there.
"Yes, the negotiations were difficult, but that is what it takes. When a company is complacent for decades it allows a gap to open. I'm not saying this to be difficult – it's the reality."
Under the ownership of General Motors, Ellesmere Port was hailed as one of the highest-quality and efficient plants the firm operated. However, insiders say that benchmarking it against existing PSA plants has highlighted deficiencies.
The PSA Group is completed by the Citroën, DS and Peugeot brands.
"What I can promise is that everything will be benchmarked in an open and fair way," said Tavares. "We will look at the best we have and measure against that, and find how to achieve that."
Read more
Vauxhall axes 400 jobs at Ellesmere Port
PSA and Unite union in talks over future of UK factories
PSA Group plans to make Vauxhall and Opel profitable by 2020
Source: Car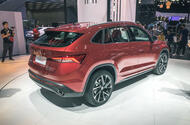 Skoda's new Chinese flagship mixes SUV practicality with coupe style, and will be offered with choice of two engines
Skoda has revealed the new Kodiaq GT, the brand's first SUV-coupé that will serve as its flagship model in China.
The GT is based on the existing five-door Kodiaq, which is already built in China for the domestic market alongside the Kamiq and Karoq SUVs. Although it shares its front end with the regular Kodiaq, the GT loses the third-row seating option and has a sloping roofline that leads to a squat rear end.
The Kodiaq GT, which was revealed at this week's Guangzhou motor show, will be built and – for now – exclusively sold in China. It will be in dealerships there before the end of the year, manufactured as part of a joint venture between local car maker SAIC and Skoda.
Matching a design trend that will be seen on the upcoming Scala family hatchback, the Kodiaq GT features the Skoda name in letters on the bootlid, rather than the firm's logo.
The Kodiaq GT will be offered with a choice of 184bhp and 217bhp 2.0-litre turbo petrol engines, with front-wheel drive and four-wheel drive respectively. The more powerful engine also features a seven-speed dual-clutch automatic gearbox.
While the Kodiaq GT is currently only intended for the Chinese market, the firm is understood to be keen to offer it elsewhere following a positive reception. However, Skoda is currently running at production capacity in Europe and has nowhere to build it, delaying a potential introduction. 
Previously released shots of the interior can be seen to share much with the regular Kodiaq, but with a sportier seat design to reflect a more athletic identity.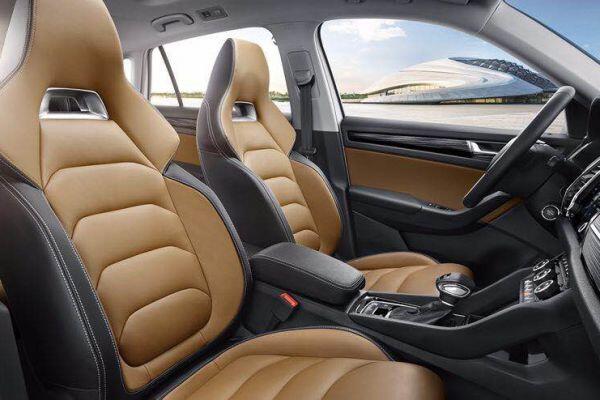 The Kodiaq GT will look to replicate the success premium brands such as BMW and Mercedes-Benz have had with SUV-coupés, with the BMW X4 and X6, as well as the Mercedes-Benz GLC Coupé and GLE Coupé.
Skoda will look to achieve that at a lower price point, and is the latest car maker to offer an SUV-coupé in emerging markets soon after Renault revealed the Arkana for sale in Russia.
Skoda has said the new model will be 4.6 metres long. Previous information revealed to Chinese media confirmed it to be 4634mm long, 1883mm wide and 1649mm high, making it 63mm shorter, 1mm wider and 27mm lower than the regular model. Prices are set to start at around CNY220,000 (around £24,500).
Read more
Facelifted Skoda Fabia priced at £12,840
Source: Car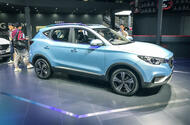 Electric small SUV, unveiled at the Guangzhou motor show, is predicted to have a 286-mile range
MG has revealed its first ever electric car, the eZS.
Based on the ZS compact SUV, it was unveiled at the Guangzhou motor show in China.
MG has remained tight-lipped on the technical specifications of the new eZS, with full details due to be released next month. However, Autocar understands power comes from a front-mounted 148bhp electric motor and the battery is good for a 268-mile range on the old NEDC cycle.
China's is the world's largest market for electric cars, and MG is the latest manufacturer to enter with a long-range electric vehicle; ranges in excess of 250 miles are now the norm, rather than the exception.
UK sales are not yet confirmed, but they are considered likely as part of the slow but steady growth of the MG brand and its transition to being an SUV maker. 
MG is enjoying sales success in China, its domestic market under the ownership of SAIC. Last year, it sold 134,786 cars, a significant increase over the 80,389 sold in 2016.
That success is accelerating in 2018; to the end of August, MG had already surpassed its sales in 2017, having sold 179,109 new cars. 
The eZS is not the only new MG on display in Guangzhou. It has been joined by the new HS SUV, which is understood to be being lined up to replace the GS in MG's UK line-up in 2019. 
Read more
Source: Car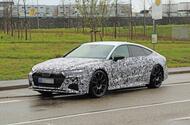 Audi Sport's range-topping five-door coupé will use Porsche derived 4.0-litre twin-turbo V8 to pack M5-baiting punch
Audi is developing its new RS7 Sportback ahead of a 2019 launch, with the flagship five-door coupé due to put out more than 600bhp.
Prototypes have been spotted testing on German roads with styling details in line with other Audi Sport RS models, including enlarged honeycomb air intakes at the front, bigger wheels and the trademark oval-tipped twin exhausts at the rear.
Set to be built alongside the forthcoming RS6 Avant at Audi's Neckarsulm plant in Germany, the RS7 Sportback will feature the latest 4.0-litre twin-turbocharged petrol V8 found in the Porsche Panamera Turbo and Lamborghini Urus SUV. The engines power output is expected to be around 605bhp, which is 53bhp more than the outgoing RS7 and 8bhp more than the run-out RS7 Performance. A torque figure of 590lb ft is also cited by Audi insiders.
That gives the RS7 the edge in the output race against the 600bhp BMW M5, although the 604bhp Mercedes-AMG E63 S still produces more torque, at 627lb ft. 
As before, drive will go through all four wheels via an eight-speed automatic gearbox and Torsen torque-sensing four-wheel drive system. To aid performance and handling further, the A7's second-generation MLB architecture will bring a weight reduction of around 80kg over the outgoing RS7. 
The resulting 0-62mph time is set to come down to around the 3.5sec mark, while the derestricted top speed will top 190mph. Cylinder deactivation tech will also ensure incremental improvements in quoted emissions and fuel economy.
Before the full-fat RS7 arrives, an S7 is expected to warm up the A7 range in mid-2019. It will trade in the old V8 for a twin-turbocharged 2.9-litre V6, shared with the RS4 Avant, delivering around 450bhp. The engine is significantly lighter than the eight-cylinder unit, which should aid agility, while it should also be more efficient.  
2019 Audi R8 revealed with tweaked design and more power
2019 Audi RS Q8: New pictures of 670bhp V8 hybrid SUV
Source: Car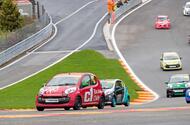 Citroën C1 Club is showing other race series how to do it
This week Matt Prior forecasts an increase in the popularity of budget championships aimed at amateurs
"Why would you want to stop racing?" a motor racing team manager asked me once. I'm not that good at it, might be one answer, but he wasn't talking about me: his was a more emblematic question. 
His point was that people do stop. They come into amateur circuit motor racing with high hopes, and a certain amount of money, but after a few years drift away again, which frustrated him. 
He said he'd seen it too often: people came, spent a lot of money, became frustrated about the amount they've handed over and what they'd received for it, so went and played golf or bought a boat, a supercar or something instead. 
This frustration, I think, is behind the success of the Citroën C1 Club series, which Autocar competed in last year and whose myriad endurance races this year, including three 24-hour contests, one of which at Spa-Francorchamps, were all massively oversubscribed. It's cheap to enter, by motorsport standards, and it's fair, because all the cars are, from a performance perspective, the same. They're all old Citroën C1s with barely any mechanical changes. The cars even need to have passed an MOT. 
Find a used Citroën C1 on PistonHeads
And that, in turn, seems to be something that hasn't escaped the notice of MotorSport Vision, operator of several UK race circuits and already organiser of the low-budget Track Day Trophy. Now it is launching the EnduroKA series. You can tell where this is going, can't you? 
MSV's new series will be based around the Ford Ka, from 2002- 2008, so the cute original Ka shape but with an SOHC motor rather than the earlier pushrod engine. Purchase costs are not dissimilar to a C1's: upwards of a few hundred quid, to a grand or more. 
Find a used Ford Ka on PistonHeads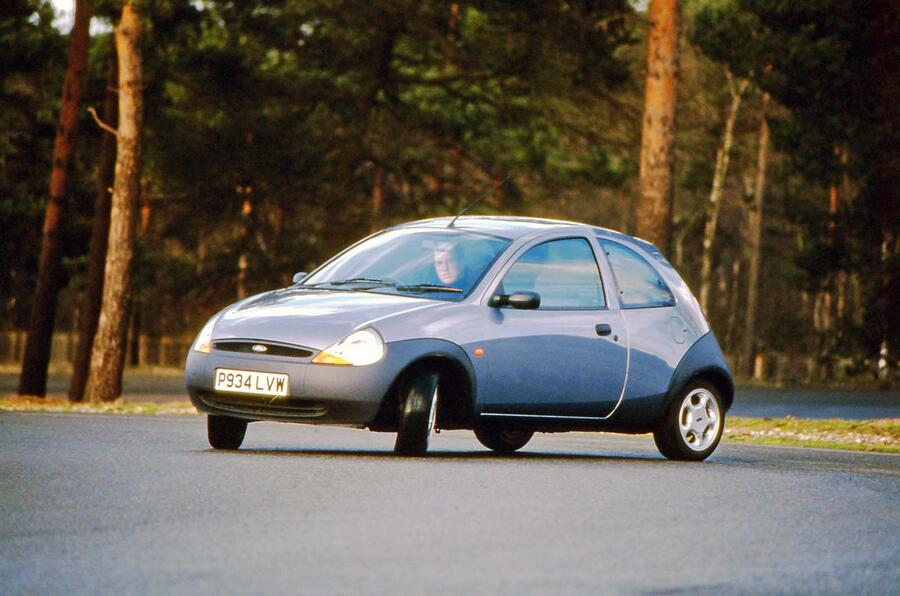 Unlike the C1 race club, EnduroKA cars don't have to be put through an MOT, but there's a similarly strict line on modifications: for the most part, you're not allowed to make them. You should take out the interior and have to fit relevant safety kit, obviously, but the engine has to remain standard. There are control tyres, roll cage, springs, shocks and brake pads, all supplied by one company. 
Five events are planned for 2019: two five-hour races, a six-hour race, the 12 Heures du Norfolk at Snetterton and a 500-minute race on the Brands Hatch Indy circuit – an Indy 500, if you will. Those little doses of humour extend to an expectation that you'll deck your Ka out in some kind of race livery, serious or otherwise. 
Entries are anything between £850 and £1400, with teams of between two and six drivers, depending on race length. So you can club together with your mates. All of which sounds like quite good fun. And I suspect there are easily enough people out there to keep both the C1 and EnduroKA and other series going. 
My experience of C1 racing is that, although there are people doing it because other circuit racing is too expensive for them, there are those in it who can afford to race all kinds of things, but think this is fairer, and a whole load of fun. 
Read more
How you can help to boost grassroots motorsport
How to have fun on four wheels for less
Source: Car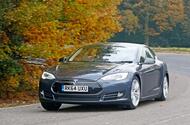 Fancy a used Tesla Model S for under £35,000? These are the top bargain buys we've spotted for sale
At the time of writing the cheapest approved used Tesla Model S is £46,200. The P85+ was registered in 2014 and has done 44,500 miles. Being a 2014 car it has free power for life plus all the updates Tesla has released since it was registered. 
Approved used Teslas come with a choice of warranties: four years or 50,000 miles' cover, or, on cars more than four years old or with more than 50,000 miles on the odometer, two years/100,000 miles' cover. These warranties are in addition to the standard eight-years, unlimited mileage warranty offered on the car's battery and powertrain from new.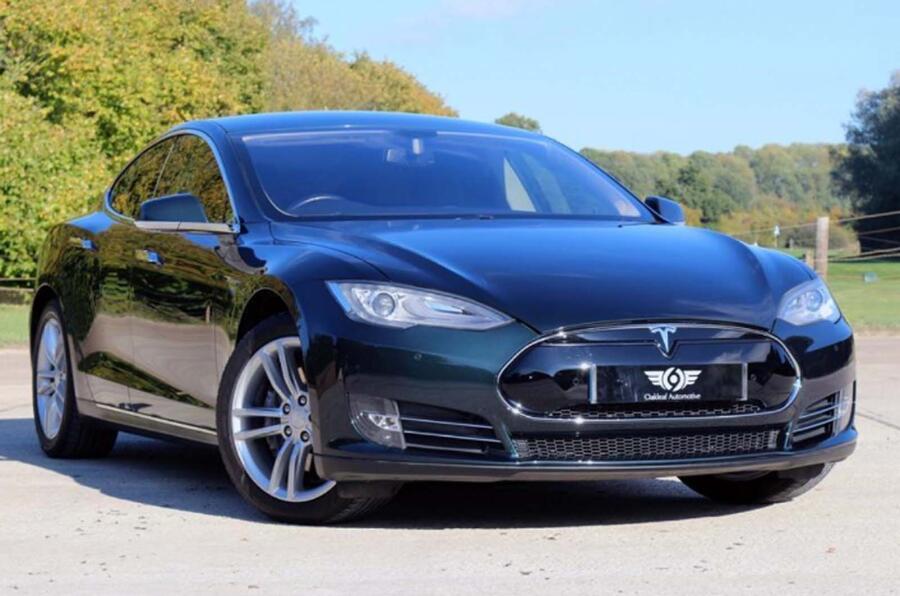 But what are the chances of a Tesla needing such generous cover? Pretty strong, actually, thanks to the Model S's high-mileage suitability and Tesla's supercharger network. We tracked down a 2014-reg Model S 85 with 105,000 miles on the clock. The independent dealer is asking £34,950 for the RAC-approved car which, he says, has the optional Tech pack, full service history and a six-month RAC warranty. Meanwhile, in the US, everyone is agog at the news of one Model S doing over 420,000 miles. 
And why shouldn't Teslas clock up such mileages? After all, there's little to go wrong and certainly no oil changes and cambelt tensioners to worry about. Even brake pads have an easy time of it thanks to the car's regenerative braking system. 
Find a used Tesla Model S on PistonHeads
CAP HPI says these characteristics translate into lower servicing costs for electric vehicles in general. For example, over three years and 60,000 miles, servicing costs for an EV are 23% less than for an equivalent petrol vehicle. Sounds like that high-mileage EV could be just the bargain you've been looking for.
Suzuki Swift Sport, £7000: Old-shape Ford Fiesta ST2s are great cars but still a little pricey, with dealers asking around £9750 for a 2015-reg example with 40,000 miles. That makes another dealer's 2015-reg Suzuki Swift Sport with 50,000 miles look like a bit of a steal at £7000. Not the same by some margin, of course, but still terrific fun.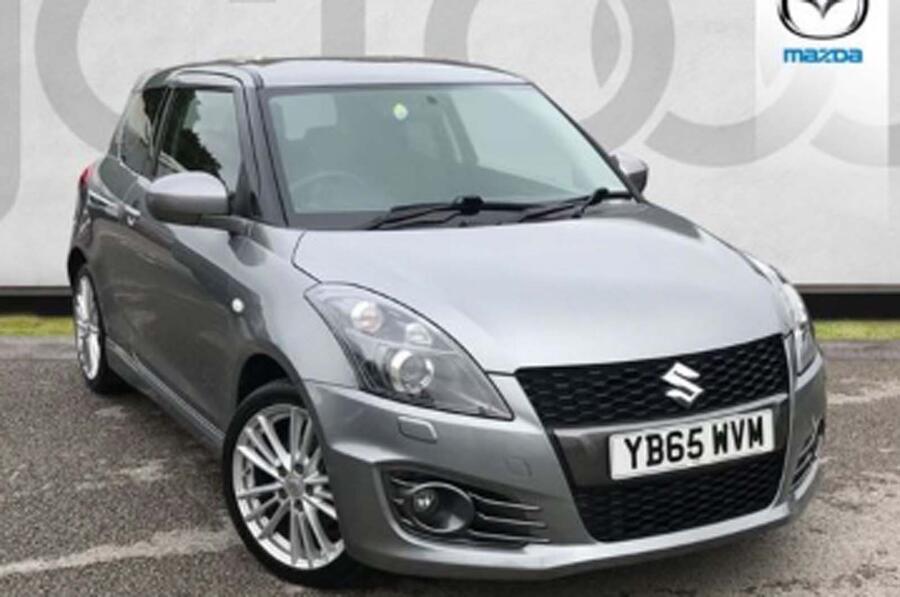 Ford Mustang, £29,495: We've seen 2016-reg Mustang 5.0 GTs with around 45,000 miles and full Ford service histories from £27,000, so £2500 more for this 14,000-mile example doesn't look so bad. That price means it costs around £10,000 less than new, which isn't to be sniffed at. Even a 2017-reg ex-demo car will cost around £39,000.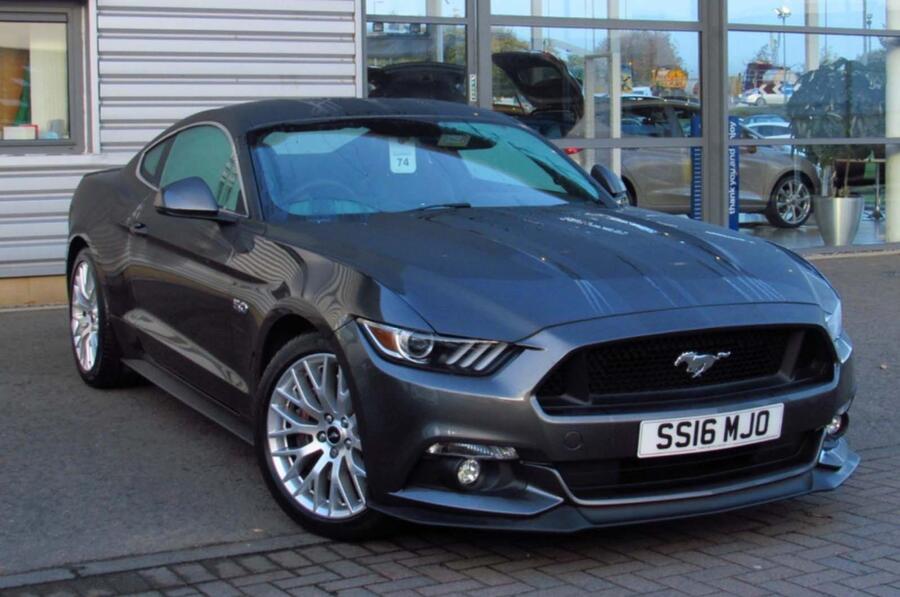 Citroën Saxo VTR, £4995: It doesn't feel like so long ago that we were squirting around in the warm Saxo. This one is a 2003-reg example with full history, including a recent cambelt change, and just 29,000 miles. It's had just the one owner, too – a lady now in her 80s. She says it was always garaged, while her husband's Merc had to sit outside.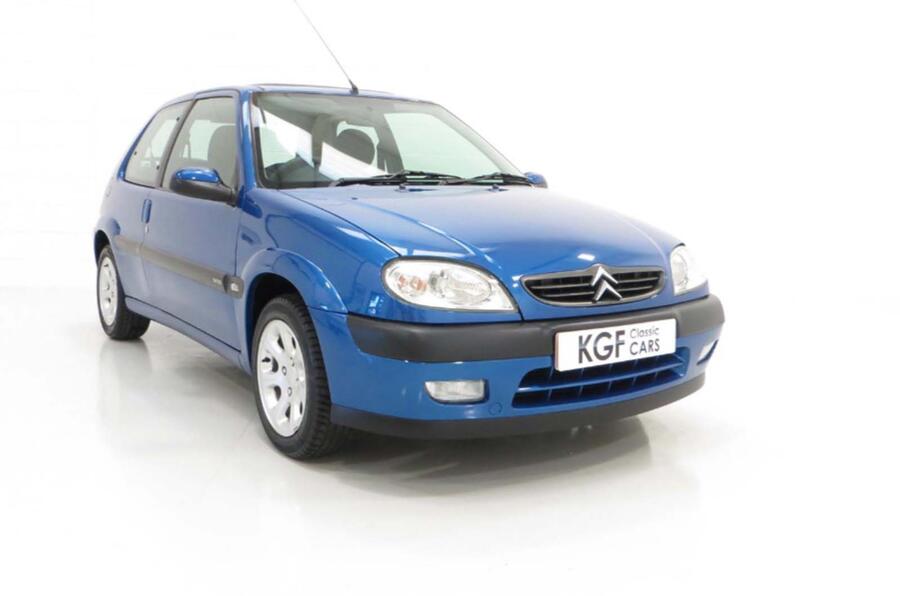 Hyundai Coupé SIII, £2950: Apart from a sluggish engine (not ideal in a coupé with sporting ambitions) and high list price, we couldn't find much wrong with the SIII. Aftermarket upgrades will fix the power deficit, while the used market has addressed the price. Just £2950 looks good for this heavily specced 2008-reg car with 50,000 miles.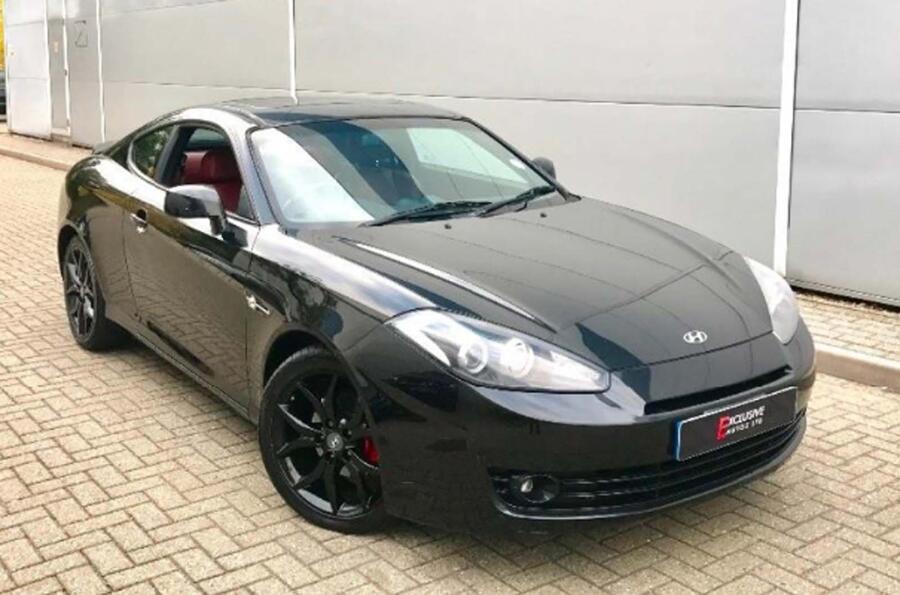 Auction watch:
Porsche 924S: Tatty examples of Porsche's everyman motor start at around £3000, but this cheaper barn find looks far more interesting. Complete with bird muck and cobwebs, this 1986 924S sold at auction for £1350, a price that included the 1980s must-have, the in-car phone. Being the S version it has a proper Porsche 2.5-litre engine making 163bhp. It was last MOT'd two years ago and would only take light work to get it up and running. Throw on a set of original tele-dial alloys (we saw a set of four for £300 on eBay) and someone's bagged themselves a baby Porsche for peanuts.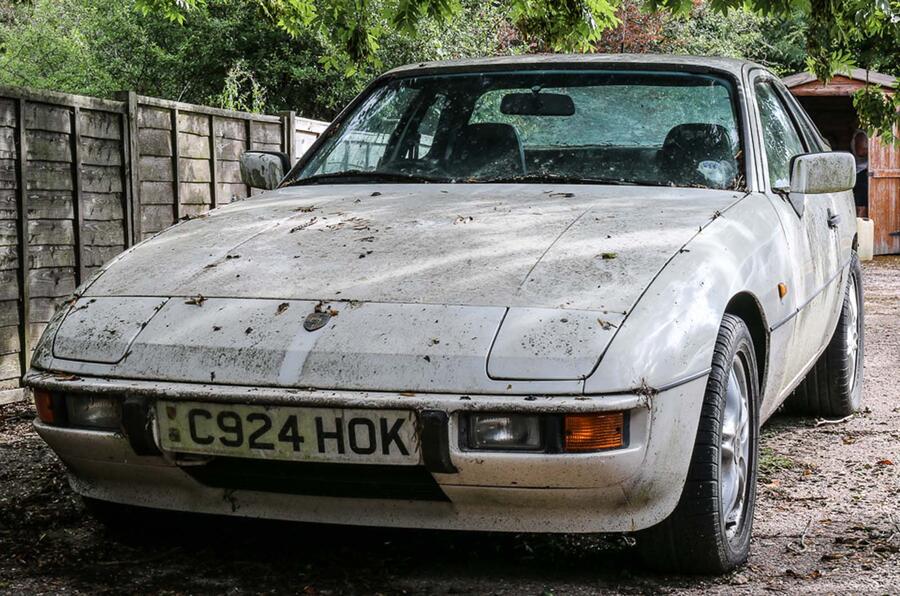 Get it while you can:
Lexus RC 300h F Sport, price new £41,645, price now £36,679: With orders now being taken for the facelifted RC, time's running out to hook a deal on a run-out model. How about £5000 off a new F Sport, with even racier styling and premium navigation? You'll pay considerably more for the facelifted car. Or better still hunt down a 2018/18 model with 3000 miles like the one we found, which could be yours for £30,740. Okay, a BMW 4 Series coupé is more fun to drive and a Mercedes-Benz C-Class coupé is more comfortable, but if it's standout looks you desire, the RC ticks the box.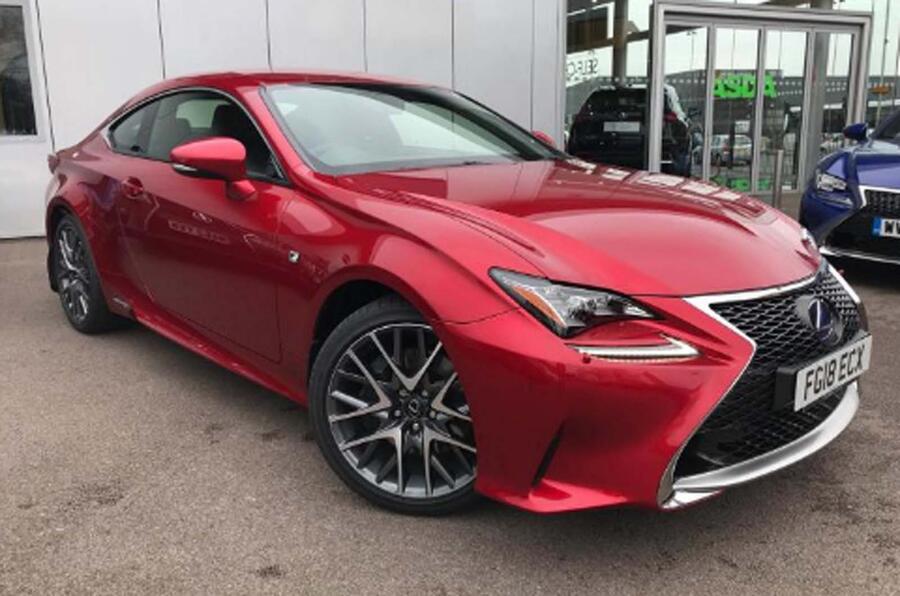 Clash of the classifieds:
Brief: Chaps, find me a Euro 6-friendly car for less than £7000. 
Vauxhall Astra 1.6 CDTi, £7000: The buyer of a Euro 6 diesel is obviously going to be concerned about the details, so I give you a 2015 Vauxhall Astra 1.6 CDTi: the ultimate box-ticking used car purchase. You want value? It's only £7000 and has covered just 49,000 miles. You want equipment? It's got alloys, air-con and cruise control. You want cheap running costs? How about 70mpg and free road tax. All right, it's not exactly one for those with an exciting lifestyle, but with a boot that's bigger than that of the larger Insignia estate, you can at least fit a more exciting lifestyle in it. MAX ADAMS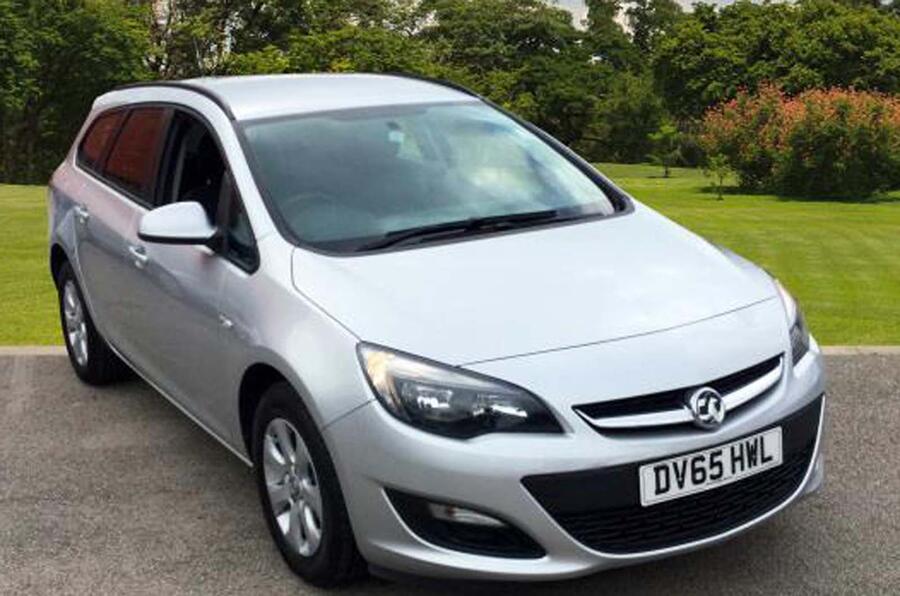 Peugeot 208 BlueHDi, £6800: A Euro 6 car for this money? You must be joking! Among the few available, this delightful low-mileage Peugeot 208 from 2016 stands proud. It's desirable, comfortable, easy to drive and plenty fast enough, as well as remarkably refined. The killer stat is the claimed combined fuel consumption of 80.7mpg, which basically means you'd never have to fill it up. It's got five doors and even a small steering wheel, so in that latter respect (if none other) it really is just like a Formula 1 car. MARK PEARSON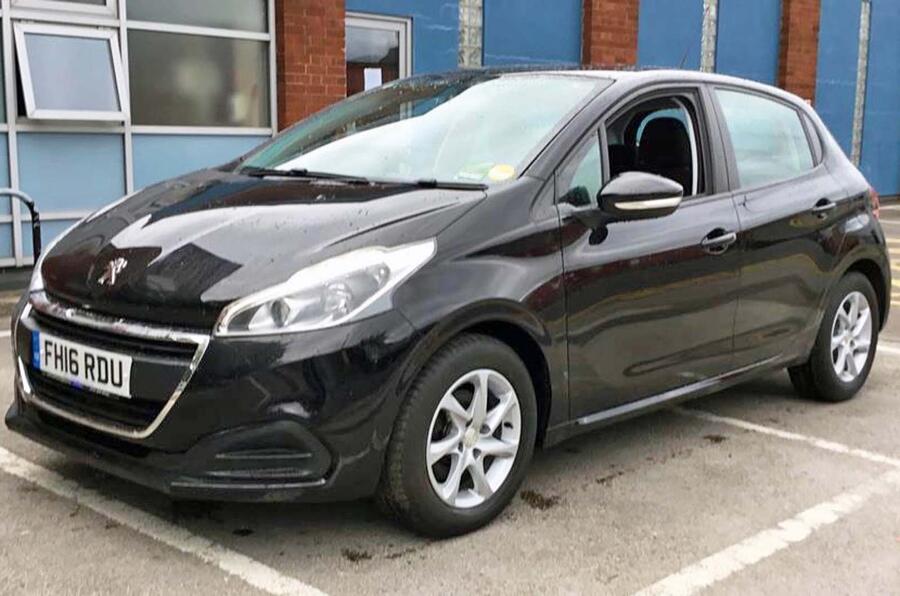 Verdict: Both offer good economy and entry to London without paying next year's ULEZ, but I'll take the Astra for its practicality.
JOHN EVANS
Read more
Source: Car
Andrew Sheridan sees this as an opportunity for the right investor to leave a lasting legacy
Why administration is not necessarily the end for 1000mph land speed record hopes
Andrew Sheridan, with his dark suit and preoccupied lawyerly manner, hardly looks like the kind of bloke you'd expect to be masterminding the fortunes of Bloodhound or any other land speed record bid.
His demeanour suggests he'd be happier in some legal inner sanctum, discussing finer points of the law.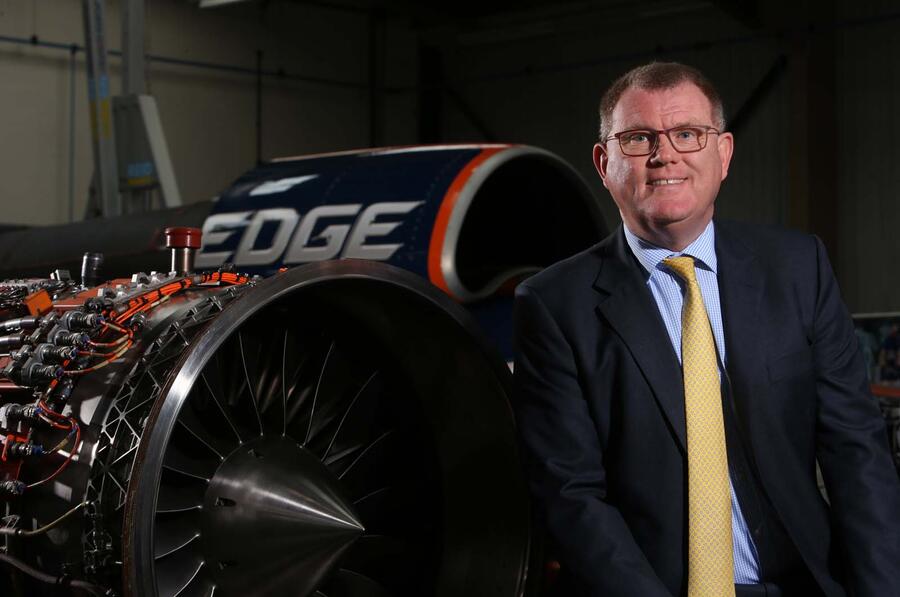 Like it or not, Sheridan and his firm FRP Advisory are now the project's joint administrators, having been appointed by the courts in October 2018. Practical stuff like keeping the doors open and the lights on are now down to them. But the key task is to find backers to help Bloodhound reach its 1000mph objective in two to three years' time. 
Taking the project forward is by far the best outcome, Sheridan insists. "Bloodhound is a project, not a conventional profit-earning concern," he explains. "Many of its assets are borrowed or provided in kind, as a form of sponsorship. Its value is not its assets or earnings but the huge global publicity and awareness it can create by achieving its goals." 
FRP Advisory is the same legal group that found new owners for the Force India Formula 1 team, and Sheridan is cautiously optimistic in this new, even more unusual case, describing Bloodhound as "a truly groundbreaking project that has built a global audience and helped inspire a new generation of STEM [science, technology, engineering and mathematics] talent in the UK".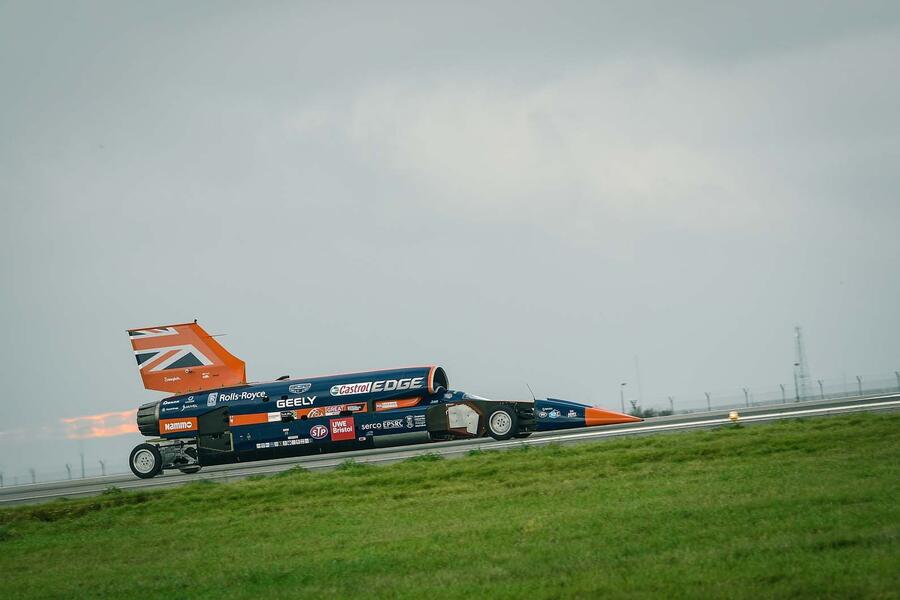 The major hurdle won't be the actual amount of money required, he says: "For some companies and wealthy individuals, the amount needed is little more than loose change. And it's a fraction of the cost of funding a team to finish last in an F1 season, or running an America's Cup team. 
"We see this is an opportunity for the right investor to leave a lasting legacy. We're already in discussion with a number of potential investors, and any other interested party should contact us without delay." 
What is likely to govern Bloodhound's prospects now, says Sheridan, is its ability to provide value for a new investor – perhaps worldwide kudos for a global business, perhaps earnings from a moonshot-style media event (the achievement of 1000mph), or perhaps the simple sense of achievement some moneyed individual could feel, having become the means by which Bloodhound achieves its objects. Stressing the return, he says, is how he intends to conduct future business.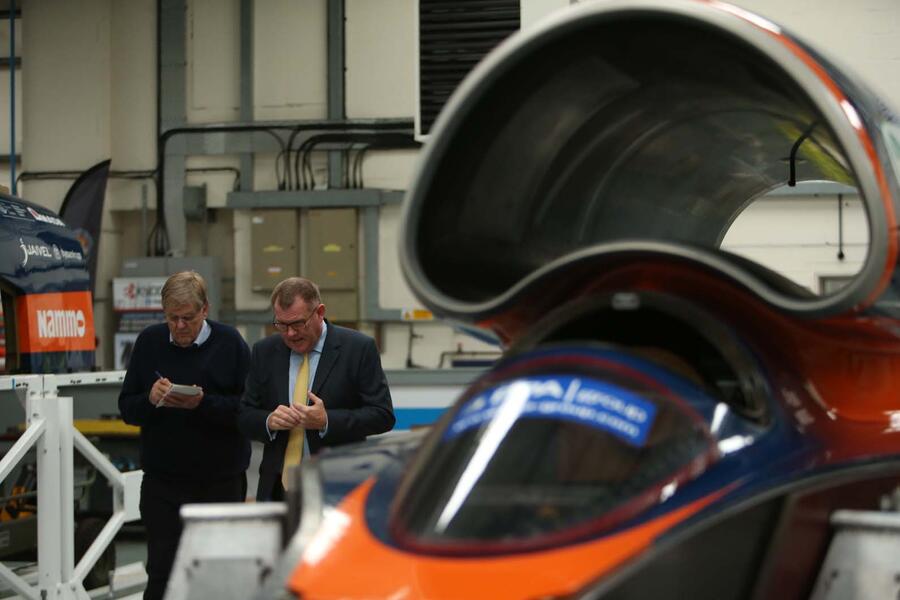 Time is short, however. Though now operating on a skeleton crew (when we called, only technical director Mark Chapman was 'in'), Bloodhound continues to accrue costs. Sheridan is deeply cagey about the nature of his buyer-contacts so far, but says he is "aware" of interested parties. He estimates that most people who need to know of the Bloodhound opportunity have heard already, and that if a positive outcome is coming, he'll have concrete indications soon. 
Founded in 2007 after an especially lively pub conversation between previous land speed record holder Richard Noble and current holder Andy Green, Bloodhound has already achieved many objectives, but not the climactic 1000mph. It voluntarily entered administration on 15 October, citing difficulties with funding since the car achieved 200mph at Newquay Airport in 2017. Sponsorship has changed greatly, its principals say, especially since the recession of 2008-9. F1 teams continually say the same: previously, it ran on 80% pure sponsorship and 20% earnings from other pursuits; now it's the reverse. 
Bloodhound insiders say the amount it needs breaks down to around £5-£6 million to run the car at 500-600mph under jet power on its already prepared 18-kilometre track at Hakskeen Pan in South Africa. They need around £8m more to achieve 800mph and break the existing record, then a further £8m-£12m to restore the team to the 40 members needed to achieve the 1000mph goal. 
The core team at Bristol remains surprisingly optimistic. "This may be our best chance," says Chapman. "People have had the 'Bloodhound needs money' message several times before, but big business always has competing priorities, and there's a tendency to let other people do it. Now, anyone who really cares about this project knows the situation is critical."
Why does Bloodhound matter?
There's a school of thought, running hard on social media, to the effect that Bloodhound's time is past. In our fast-expanding age of electrification, sceptics say, should we really be glorying in a machine that burns fossil fuel in tonnes, and produces so much CO2? 
Mark Chapman, an aerodynamicist who came to Bloodhound in its early stages from the Eurofighter project, believes we should see beating 1000mph as the last important land-speed goal: "Apart from the high technology Bloodhound employs and develops, this project also demonstrates that in this day and age, with persistence, you can achieve almost anything. That's important in itself. There will always be future targets to be beaten, but I'm not sure we yet know what they are." 
As far as CO2 goes, he reckons that compared with the pollution from a jumbo jet crossing the Atlantic, one supersonic run by Bloodhound emits about as much as the trip from Heathrow to Slough. For the 15 runs the team estimates it will need to achieve 1000mph, that's Heathrow to Swindon. In short, given the rewards, he argues, the emissions are of a tolerable amount.
Read more
Source: Car