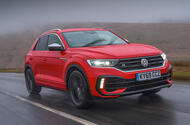 Golf R substitute arrives in the UK with almost identical hardware but an alternative persona
There's no question about modern Volkswagen's ability to build an extremely desirable four-wheel-drive performance hatchback.That car has a name, of course: the Golf R. But the proposition changed last week, because the Golf R officially went off sale (don't worry, it will be back) and the T-Roc R arrived to step into its 296bhp shoes.Individual preferences being what they are, the fact that the T-Roc R is a crossover will automatically have made the notion of an ultra-quick, all-weather Volkswagen hatch less desirable to many people. And this being Autocar, you may well be one of them.Equally, many people will only now begin to consider buying an ultra-quick, all-weather Volkswagen, because they can finally get one with crossover styling and a marginally roomier interior. And in this sense, the T-Roc R is quite a rare thing: the first Volkswagen R GmbH-developed SUV since the 2008 Touareg R50, which today is a model that any product planner would be escorted from the building at gunpoint for merely suggesting; it used a 5.0-litre V10 turbodiesel.The point is that there may well be similar demand for the T-Roc R as there was for the Golf R, although owners will have subtly different priorities. Money may well be one of them, because the T-Roc R costs more than £40,000 once you've ticked an option box or two – and we'll come back to that uncomfortable fact shortly.
Source: Car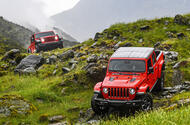 Jeep's latest pick-up truck promises the go-anywhere ability of a Wrangler, plus the practicality and towing ability of a flat-bed. How will it cope in the wilds of New Zealand?
For decades since the 1940s, Jeep made a pickup truck. And then, all of a sudden in the early 1990s, it didn't.  But now the new Jeep Gladiator is here to change all that. 
Like a mullet (remember: business at the front, party at the back, '80s haircut fans) the Gladiator is a Wrangler for its front half, but features a chassis and body which is extended to allow a 1.5m by (nearly) 1.5m load bed at the back of it. It's a mid-size pickup (if you're in the US) and a big pickup in most other places, making it a true rival for the Toyota Hilux, Ford Ranger and Volkswagen Amarok.
Despite the lengthening to chassis and wheelbase, Jeep says the new Gladiator remains a truly exceptional off-road vehicle. To that end, then, it's most like a Ford Ranger Raptor – which has extraordinary off-road credentials and ability. Join Autocar as we find out more about just how good the Jeep Gladiator is off-road.
READ MORE
New Jeep Gladiator: heavy-duty pick-up launched
Jeep's plans for Europe include Gladiator pick-up in 2020
Gladiators, Commandos, Honchos & Scramblers: the history of Jeep pickups
Source: Car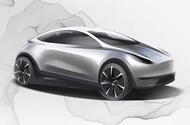 American firm posted design sketch as it announced that it's setting up a research and design centre in China
Tesla has shown a design sketch of a small car for China and revealed that it's looking to set up a design and research facility in the country.
The American electric vehicle (EV) maker posted the image of a compact hatchback with Model 3-inspired styling via its official account on WeChat – China's biggest social media network.
The announcement was primarily a call for job applicants, some of whom will have a hand in designing "Chinese-style" Tesla models.
Tesla recently set up shop in China with a gigafactory in Shanghai – its first outside the US. With an annual capacity of 500,000 units, it will initially produce the Model 3 compact saloon and its forthcoming sibling, the Model Y, a seven-seat mid-size SUV.
The first Chinese-built Tesla was delivered to a customer on 6 January, just 10 months after construction of the facility began.
The company's boss, Elon Musk, has previously said that Tesla would "create a car for worldwide sale" in China. A strong possibility is a family hatchback to rival the new Volkswagen ID 3, given that Musk stated in 2018 that his company would produce a compact model "within the next five years". 
China is the world's biggest market for EVs, thanks primarly to strong government support for companies and consumers.
READ MORE
Tesla compact hatchback to rival Volkswagen ID 3
Analysis: Tesla is making progress but still faces challenges
Source: Car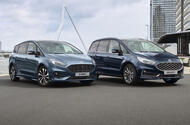 Firm invests £36 million in its Valencia factory to produce batteries for new electrified MPVs
Ford has invested £36.7 million in preparing its production facility in Valencia, Spain for the introduction of hybrid versions of the S-Max and Galaxy. 
As part of the investment, the factory will gain two new assembly lines for the production of lithium ion battery packs for the electrified MPVs and hybrid and plug-in hybrid variants of the new Kuga SUV. 
The new versions of the Galaxy and S-Max will use the same powertrain as the Kuga, mating a 2.5-litre Atkinson cycle four-cylinder petrol engine to a 48v electric motor and an underfloor battery pack. Power is sent to the front wheels through an eight-speed automatic gearbox.
Performance details are unconfirmed, but Ford claims the MPV duo have a target output of 197bhp and 155lb ft and will emit around 140g/km of CO2. Both will be capable of running in electric-only mode for short journeys. 
Regenerative braking will capture up to 90% of usually wasted energy to charge the battery, while electrically assisted steering, air conditioning, cooling and vacuum systems are said to reduce strain on the engine. 
The S-Max will continue to be available in five and seven-seat configurations, while the Galaxy gets seven as standard. The hybrid models can be expected to command a premium over their conventionally fuelled counterparts, which start at £30,490 and £33,210 respectively.
The hybrids will go on sale in 2021, following the completion of the Spanish battery production facility. They're part of Ford's commitment to introduce 14 electrified models to its European line-up by the end of 2022. 
Ford's European president Stuart Rowley said: "With electrification fast becoming the mainstream, we're increasing our investment in Valencia to provide even more electrified models and powertrain options for our customers. By making it easier than ever to transition into an electrified vehicle, we expect the majority of our passenger vehicle sales to be electrified by the end of 2022."
The Ford Mondeo, which is currently produced at the Valencia plant, is expected to be reinvented in 2021 as a compact crossover to sit above the new Puma. 
Read more
New 2020 Ford Kuga: UK pricing and specs revealed
Exclusive: the future of Ford, according to its bosses
Ford to launch three new model names by 2024 in Europe​
Source: Car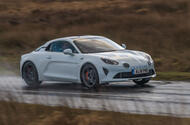 A110 gains power and handling precision, but do these traits improve the recipe or merely alter it?
You might imagine the only question that really needs answering is whether the new Alpine A110 S is 'better' to drive than the basic A110 of five-star road test fame. And fair enough. Initially it seems as though that is very much Alpine's intention for this fresh variant of its lightweight sports car. The 'S' moniker, the 40bhp power bump, the firmer, shorter springs and stronger anti-roll bars, the larger brake discs and wider tyres are all exactly the sort of things manufacturers do when they want to make an existing model quicker and, as they always tell us, even better to drive.But the official line is that this A110 S – driven here in the UK for the first time, although we've previously sampled it on much drier Portuguese roads – is simply another version of the A110, and one better suited to track days. Nothing more, nothing less; there is no hierarchy. Alpine says the original A110 turned out almost exactly as intended, so it hasn't needed to introduce a more serious model to flush through some improvements. The firm even expects the slower car to outsell the S three to one – a surprise, given that the £56,810 asking price for the A110 S is a reasonable-sounding £7000 more than you'd pay for a comparably equipped A110. For the record, the car you see here also has £2208 worth of lovely carbonfibre roof (easily visible because it barely meets your bottom ribs) and £936 of forged 'Fuchs' wheels. Along with other options, it comes out at £63,000 – about the same as the resurrected six-cylinder Porsche Cayman GTS. The two rivals will surely meet here at some point in the future, but if you think the Cayman's new naturally aspirated 4.0-litre flat six makes it the obvious choice against the four-cylinder Alpine, think again. The A110 S is still the only one of these two cars that uses double-wishbone suspension all round, and the only one with an all-aluminium construction. In short, the French car is the more exotic: a mid-engined supercar shrunk in size, performance and price, but perhaps not in personality. At only 1114kg, it's also much lighter than the Cayman.
Source: Car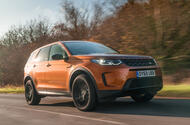 Can the overhauled Discovery Sport revitalise Land Rover's fortunes?
Jaguar Land Rover has been in the wars of late.Abroad, troubles in the Chinese market in 2018 catalysed a sales nose-dive, while back at home the simultaneous public flogging of diesel cars and the uncertainty surrounding Brexit did their best to add two black eyes to the firm's already bloodied nose. This axis of misfortune, along with a £3.1 billion write-down in the value of company's capitalised assets, saw this storied British manufacturer post a staggering £3.6bn loss at the end of the last financial year.Encouragingly, things have started to look up in more recent months – if only slightly. With its £2.5bn 'Charge and Accelerate' turnaround plan now in place, and faint signs of a sales recovery beginning to shine through in China, JLR was able to post a pre-tax profit of £156 million in the second quarter of last year. But while this news is certainly positive, it seems unlikely that the concussive effects of that earlier beat-down have completely waned from Coventry's corridors of power.It's into this somewhat tempestuous environment that the subject of this week's road test emerges. The importance of the Discovery Sport's role in the wider Land Rover picture should not be underestimated. Since its arrival as a replacement for the Freelander in late 2014, the seven-seat family SUV has been a shining beacon of success for the marque and quickly became its best-selling model.In 2017 Land Rover sold 126,078 examples of the Discovery Sport – the highest single-year sales figure for any Land Rover model in the firm's 71-year history. And while that figure slumped by a considerable 26% in 2018, this dip was attributed to customers holding off for this highly anticipated new model.It might only be a mid-life facelift, but it brings with it a new platform, new technology and a range of mild-hybrid petrol and diesel powertrains to help keep it competitive and give it a new lease of life. If it's to nurse those declining sales figures back to health and do its part to contribute to the rejuvenation of its marque as a whole, surely these are encouraging signs that JLR isn't resting on its laurels.The Land Rover Discovery Sport range at a glanceEngine choice for the Discovery Sport is based around Jaguar Land Rover's family of 2.0-litre Ingenium units. All have four-wheel-drive and a 48V mild-hybrid system, apart from the entry-level model, which also comes with a six-speed manual gearbox. Trim starts at standard Discovery Sport level, moving up through S, SE and then HSE.Discovery Sport R-Dynamic cars follow a similar path, starting at S then progressing through SE and range-topping HSE trims.Price £43,175 Power 177bhp Torque 317lb ft 0-60mph 10.3sec 30-70mph in fourth na Fuel economy 31mpg CO2 emissions 155g/km 70-0mph 62.2m
Source: Car
It doesn't like wet weather, but for an icy £9995, a 2012-reg BMW M135i is a no-brains buy
An M135i for less than £10,000? Tempting, especially considering the 2012-reg car has done a reasonable 75,000 miles and has full BMW service history, faithfully recorded in its iDrive system. It's the rare manual version, by the way, and being the three-door, it looks sportier than the practical five-door version.
So it's all looking good, and in case you've forgotten, its 3.0-litre straight six produces 315bhp and 332lb ft, enough to launch it from rest to 62mph in 4.6sec. Those rear tyres take a hammering, so the first thing to check is how much tread is left. In the wet, you might wish you were at the wheel of a four-wheel-drive Volkswagen Golf R. Otherwise, the rear-drive M135i is the car to have.
That being so, and rear rubber checked, we'd want to try it from cold to check how the coolant system behaves and how stiff the gearchange feels. (It should free up as the 'box warms through.) If the service record is as good as it appears, the brake discs and pads should have plenty of life left. Don't just check the fronts. The rears, too, can wear badly from the stability control system braking the wheels during hard driving.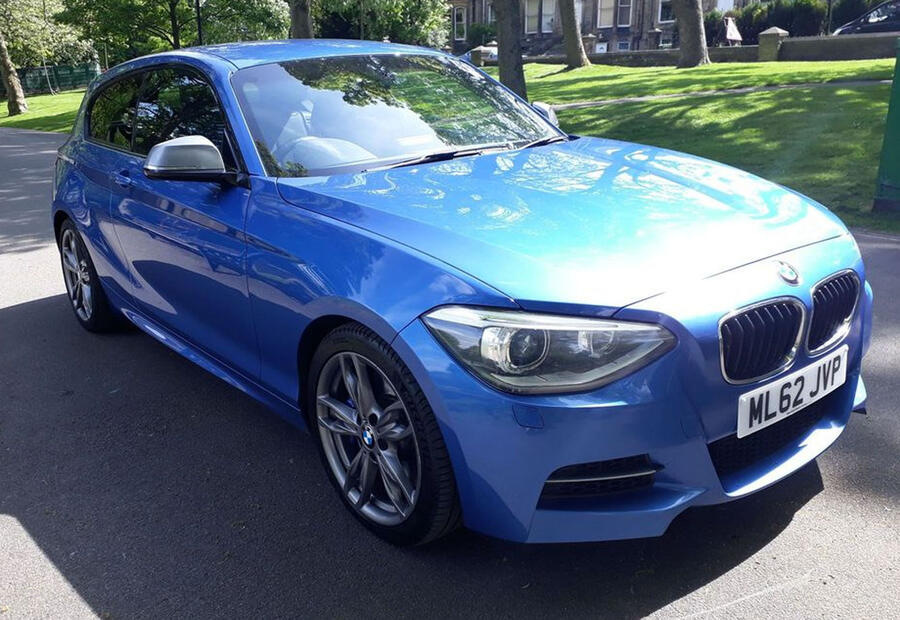 Next, we'd check that the front suspension is quiet and exhibits no looseness. On that point, ball joint wear is not uncommon.
Body-wise, we'd make sure that the date stamped in the headlights corresponds with the car's registration year and, inside, that the head-up display and iControllers are free of glitches. Sourcing replacements can be a drawn-out affair because they're often uniquely coded to the car. If it all checks out, it could be a great new year buy.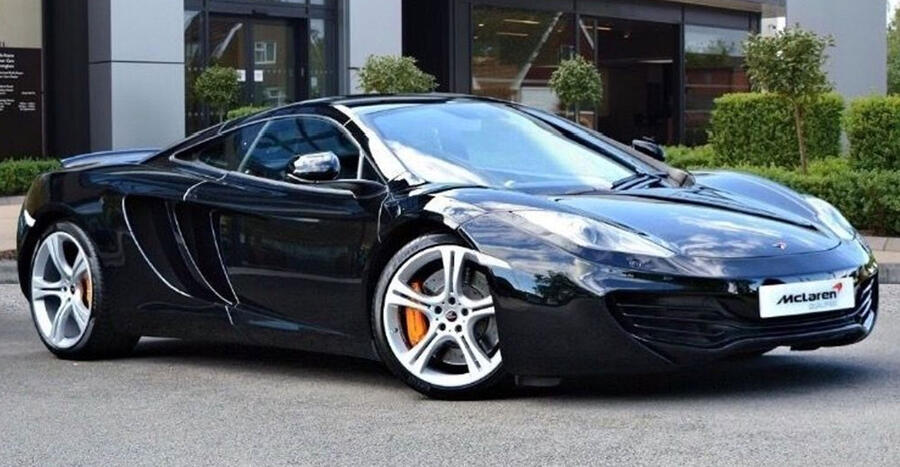 McLaren 12C, £68,995: So, this private-sale 2011-reg 12C coupé with 33,000 miles or a McLaren Qualified 2012-reg with 12,000 for £84,850? The former is some saving and, as well as a full service history and a good spec, it has the balance of a McLaren warranty.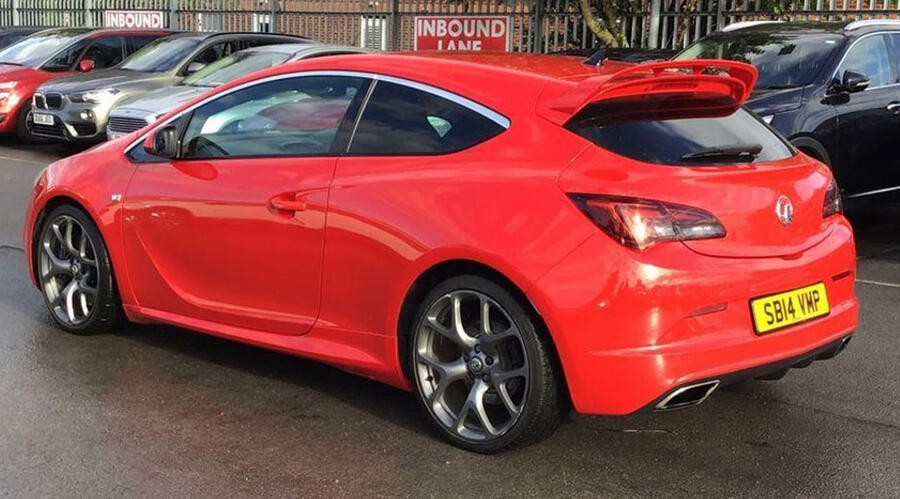 Vauxhall Astra GTC VXR, £9995: Here's value: a 2014-reg GTC with 52,000 miles and full service history. "A very likeable car," said Autocar's testers, who gave it four stars. Keen grip and traction are its best features but it isn't the sharpest handler. Never mind: it's still a bargain.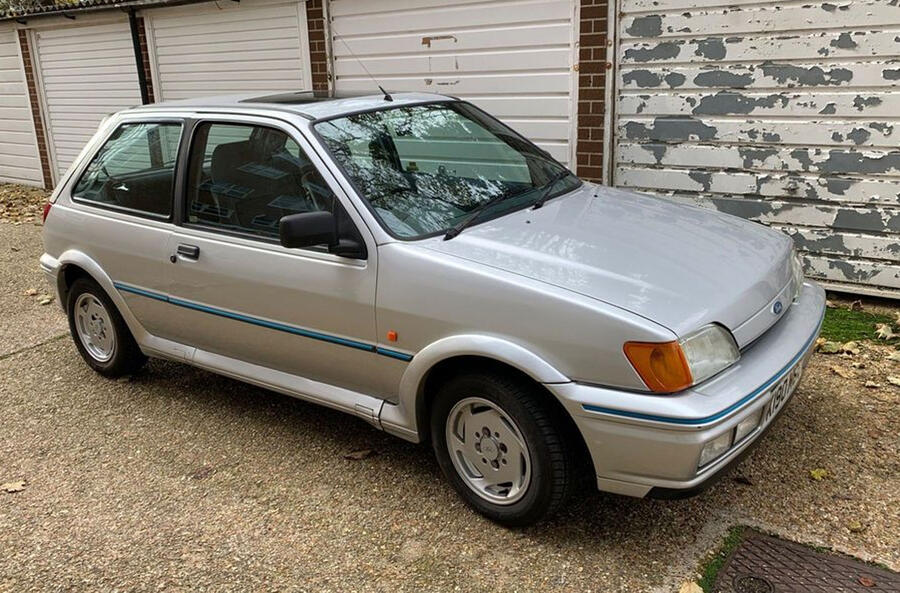 Ford Fiesta XR2i, £5995: "One lady owner!" exclaims the ad. Actually, that is worth crowing about given how popular the XR2i was with the reverse-cap brigade. Mk2 XR2s are becoming expensive, so a 1992 Mk3 XR2i like this with 65,000 miles and 14 service stamps is worth buying.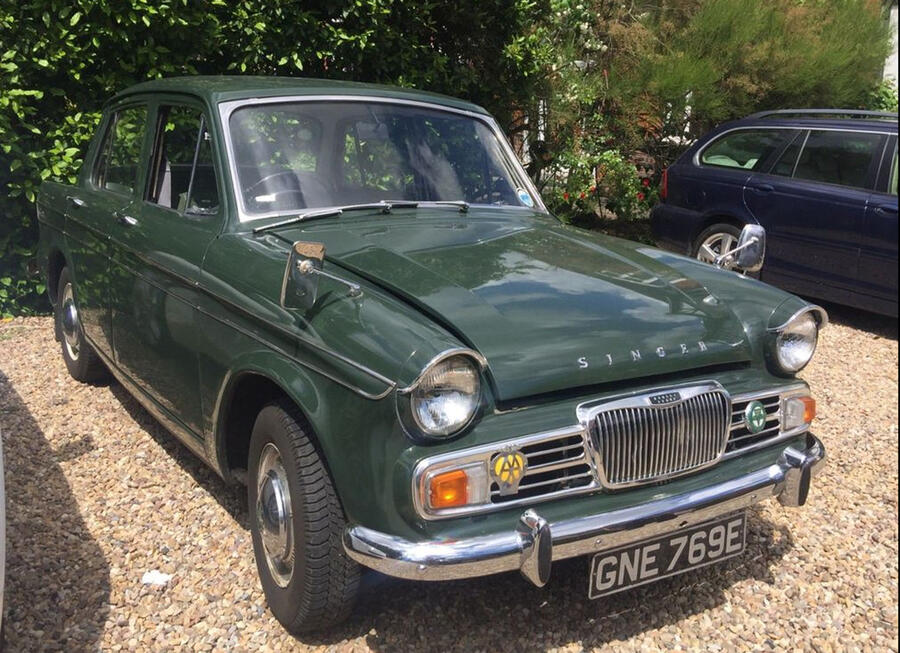 Singer Gazelle VI 1.7, £4000: One for this year's classic car shows, guaranteeing free entry and providing an excuse for a picnic. The Mk6 Gazelle was launched in 1965 and had an all-new engine with a stump-pulling 65bhp. Our find has done 61,000 miles and is in "fantastic condition".
Auction watch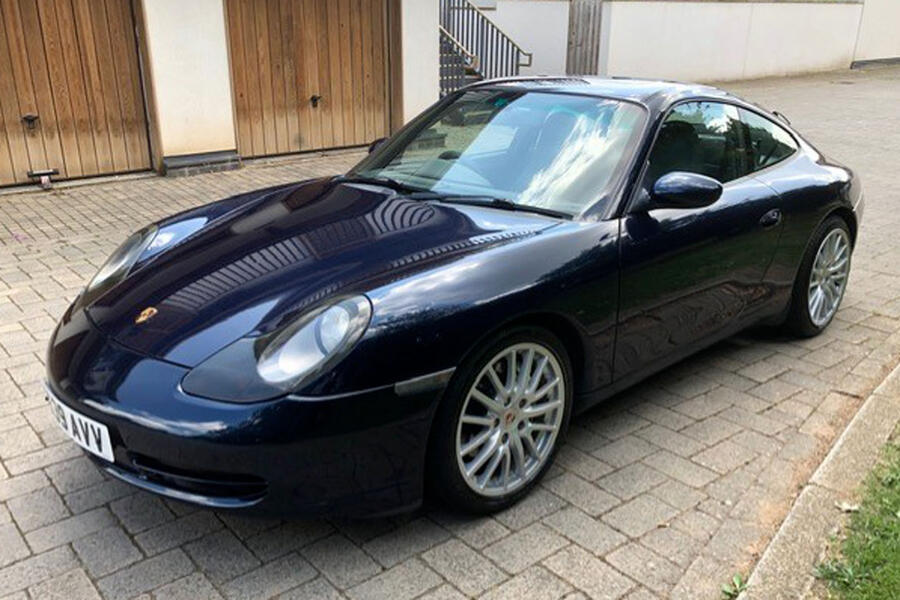 Porsche 911 Carrera 4: Every car has its cross to bear but the first-generation 996-series 911 has three of them: headlights that look like fried eggs, questionable reliability and a liquid-cooled engine where its predecessors had all been air cooled. All three go some way towards explaining why the model is a bit of a bargain, at least in 911 terms.
For example, this 94,000-mile, 1998-reg Carrera 4 coupé made just £9768 before the hammer fell. Interestingly, the headlights had been converted to hide the fried-egg look, a popular fix involving the fitment of body-coloured covers.
Future classic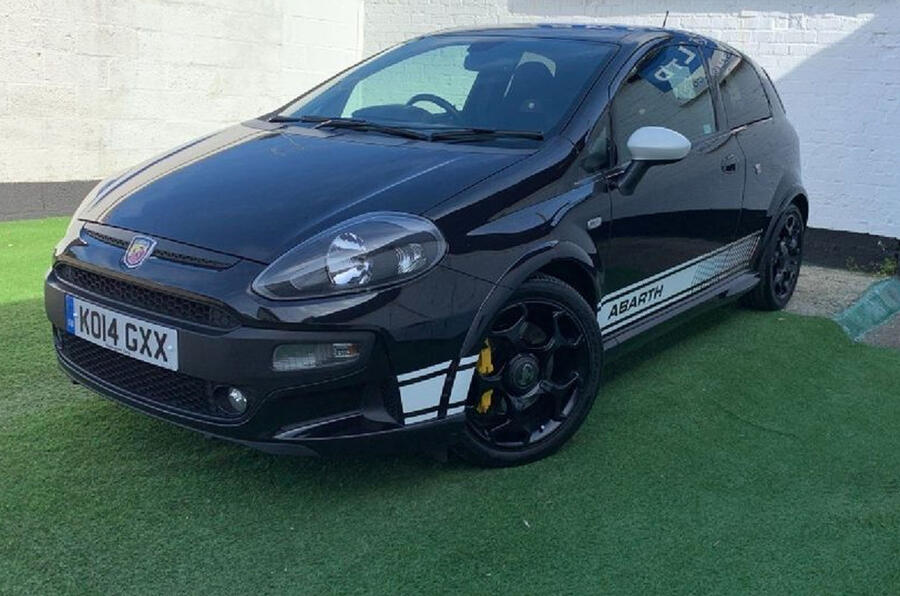 Abarth Punto Evo 1.4 T-Jet Supersport, £9775: If having a small band of loyal admirers is key to being a future classic, then the Abarth Punto may just be in with a chance. Not to be confused with the regular Fiat Punto, the Abarth Punto and the Evo Supersport in particular are entertaining and characterful cars. In the Evo Supersport, the 1.4-litre engine produces a brisk 178bhp, and Fiat's Torque Transfer Control system sharpens cornering to an enjoyable degree. Our find, one of just 199 Evo Supersports made, is a 2014-reg with 47,000 miles, one owner and full service history.
Clash of the classifieds
Brief: Find me a plug-in petrol-electric car that's fun to drive for £15,000.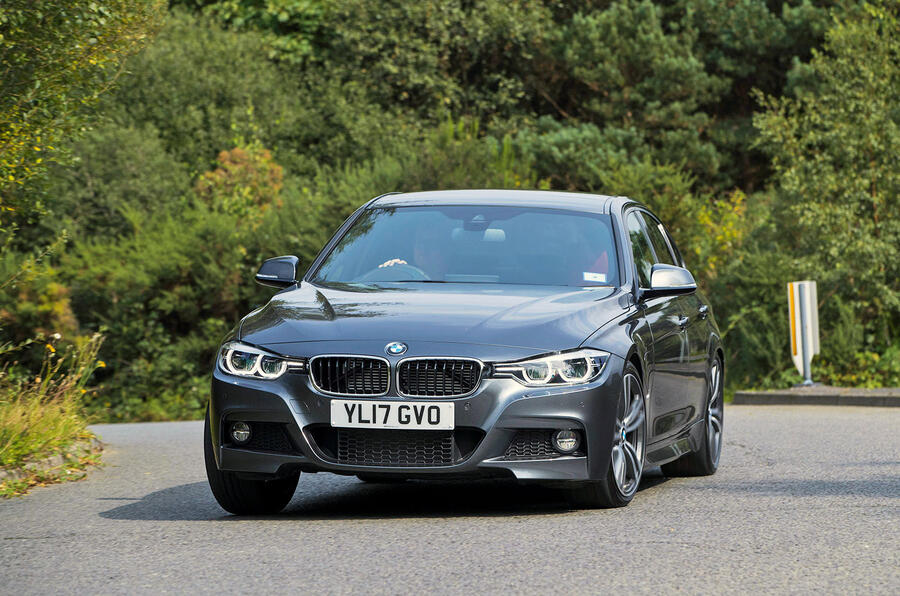 BMW 330e Sport, £14,980
BMW i3 Range Extender, £14,995
Max Adams: Plug-in hybrids are aimed at company car drivers for tax reasons, and what is the finest-handling executive car? Why, it's the BMW 3 Series. My 2016 electrified Three has 249bhp on tap and can hit 62mph from rest in 6.1sec. What have you gone for, Mr P?
Mark Pearson: I must admit I prefer petrol-electric hybrids when the petrol part acts solely as a back-up generator, as with this wonderfully modernist 2016 BMW i3 I've found. So your motoring is decidedly electric, and just as range anxiety starts to kick in, there's the motor acting as your saviour. Being purpose-built as an EV, the i3 looks whizz, unlike the stale 3 Series, and its packaging is a delight.
MA: Packaging delight? You can barely fit four in it and the boot is titchy because there's an engine beneath it.
MP: You can barely get anyone in the back of a 3 Series if the people in the front are tall. I would also point out your car weighs nearly 900kg more than mine…
MA: Yours doesn't ride or handle particularly well as a result of having rock-hard suspension because it's a pre-facelift version and those skinny tyres run out of grip quite quickly in tight corners.
MP: Dinosaur.
Verdict: The i has it.
READ MORE
BMW continues to defend new styling direction 
New BMW i4: Tesla Model 3 rival to produce 523bhp
BMW U-turns on Apple CarPlay subscription fees in UK
Source: Car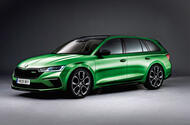 The hot Octavia will be sold in both front- and four-wheel-drive forms. Here's how Autocar thinks it will look
First vRS plug-in hybrid option should create nearly 250bhp and as much as 300lb ft of torque
Skoda is planning its most comprehensive Octavia vRS line-up yet, with sources at the company hinting that the new models will be the fastest and most focused to wear the vRS performance badge so far.
Standard versions of the new-generation Octavia were unveiled late last year, but the new vRS-badged performance models are due to make their debut at the Geneva motor show in March, with a plug-in hybrid variant set to join the vRS range for the first time.
The new PHEV version promises to offer the most potent version yet of the drivetrain already seen in the Volkswagen Golf GTE. As before, there will also be 2.0-litre petrol and diesel vRS models, with the former promising even more power than its 242bhp predecessor.
However, sources suggest that the plug-in hybrid version will match the petrol in terms of outright power. That means the now-familiar combination of a turbocharged 1.4-litre petrol engine and an electric motor, mated to a DSG dual-clutch automatic transmission, should be good for nearly 250bhp and as much as 300lb ft. However, the heavier plug-in is expected to be slightly slower off the line than its petrol-only sibling, with a 0-62mph sprint time of around seven seconds.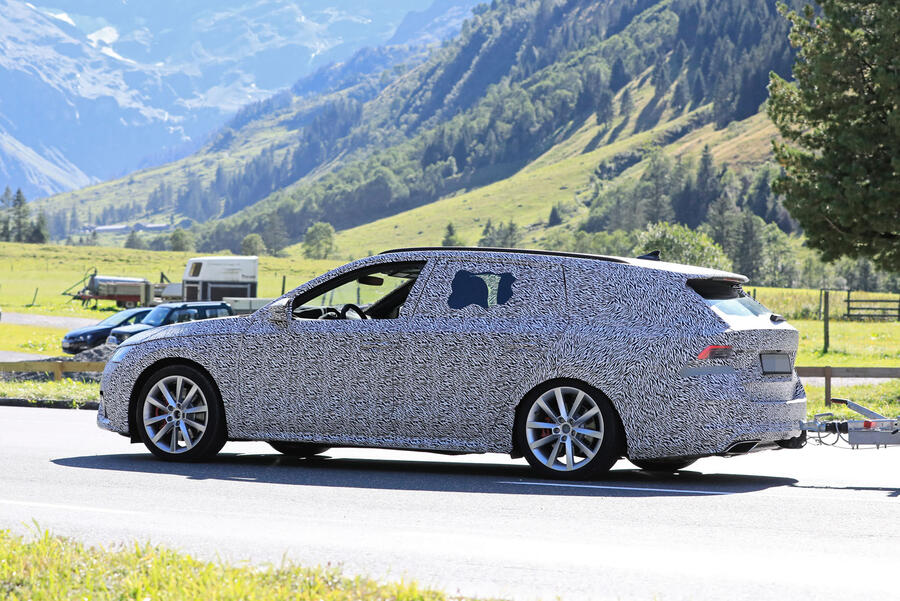 The acceleration deficit is largely down to extra mass. The addition of the electric motor and a rear-mounted battery pack (suggested to have a capacity of up to 13kWh) add in excess of 200kg to the kerb weight, but that will be offset in part by instant, electric-propelled torque and the ability to run for up to 30 miles in electric-only mode.
The regular petrol is set to be the quickest of the Octavia vRS line-up. Details aren't confirmed, but sources suggest that the Volkswagen Group's familiar EA888 motor will be tuned to deliver close to 250bhp, while torque could rise above 280lb ft. Performance is expected to improve over that of the existing car, with the 0-62mph sprint taking approximately 6.5sec.
As before, there's tipped to be a choice of dual-clutch automatic and manual transmissions. However, it's yet to be confirmed whether either the PHEV or the petrol will get the Volkswagen Group's VAQ electromechanical limited-slip differential. This hardware did appear on the outgoing vRS 245, so it's likely to feature once again on the pure-petrol versions.
It's expected that the diesel-powered vRS TDI will use essentially the same 2.0-litre engine as before, with 181bhp and 280lb ft. However, changes to the engine's internals and its management system will ensure that the unit meets the latest stringent emissions regulations.
Elsewhere, the vRS is expected to be as versatile as ever. Alongside the three different powerplants are the choice of hatchback and estate bodystyles and front- and four-wheel-drive configurations.
Externally, it's expected that the Octavia vRS will receive the usual muscular styling makeover and the option of more extrovert colour choices. The interior, meanwhile, will benefit from heavily bolstered sports seats and bespoke trim and graphics.
On-sale dates and prices are as yet unknown, but first deliveries are expected at the end of this year. The plug-in hybrid model could prove to be the priciest Octavia yet, potentially costing up to £34,000.
READ MORE
2020 Skoda Octavia ups the ante with plug-in hybrid and more tech 
New Skoda Octavia vRS hits the road ahead of 2020 debut 
Source: Car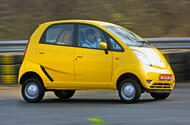 Nano: a car with a great future behind it
In 2009, our man backed the wee Tata to conquer the future. Little did he know…
Morning. How much are you enjoying the future? I must say I'm finding the absence of anti-gravity cars and self-tying shoelaces slightly frustrating.
This is not the 2020 we were sold by past versions of ourselves, is it? We're all still using wheels, turning our own lights on and off and dropping bombs on each other, and our grand contribution towards having the kind of lifestyle previewed in The Jetsons is that we've invented various devices on which we can argue with people we've never met. I'll be honest: so far, the future feels quite a lot like the past.
Could it have been so different? What hopes did we have coming into the past decade? Well, here's a thing. By chance, I had to reboot an aged computer over Christmas, to try to download some software that would fix an inert steering wheel for a PlayStation (why I thought this complex procedure might work when our shoelaces can't even tie themselves yet is anyone's guess), but on it I found some words I'd written for this magazine in 2009.
They were about cars designed in that decade. I don't remember writing them or the story itself, but it must have been late in the year, and some kind of feature about the most important or interesting cars of the decade, and what they'd mean going into the next 10 years. I thought the Tesla Roadster and Tata Nano were the most interesting cars of the early 2000s but also thought that one had much more of a future than the other at the time, because it was the one with the more obvious plan in place. It was the Tata.
The hope for the Nano was that it would mobilise the nation – India – where it was conceived. Tata intended to sell around 250,000 a year of these cheap (equivalent to £1700 at launch) and basic vehicles, to get people off incredibly dangerous motorcycles and into slightly less dangerous small cars. In the end, it didn't pan out like that. Around 70,000 were sold in its first year, but used cars of the same price had more kudos and interior space than the Nano and that's where India's middle classes opted to put their money instead. Ultimately, only 300,000 were made in total before the plug was finally pulled on Nano production in 2018.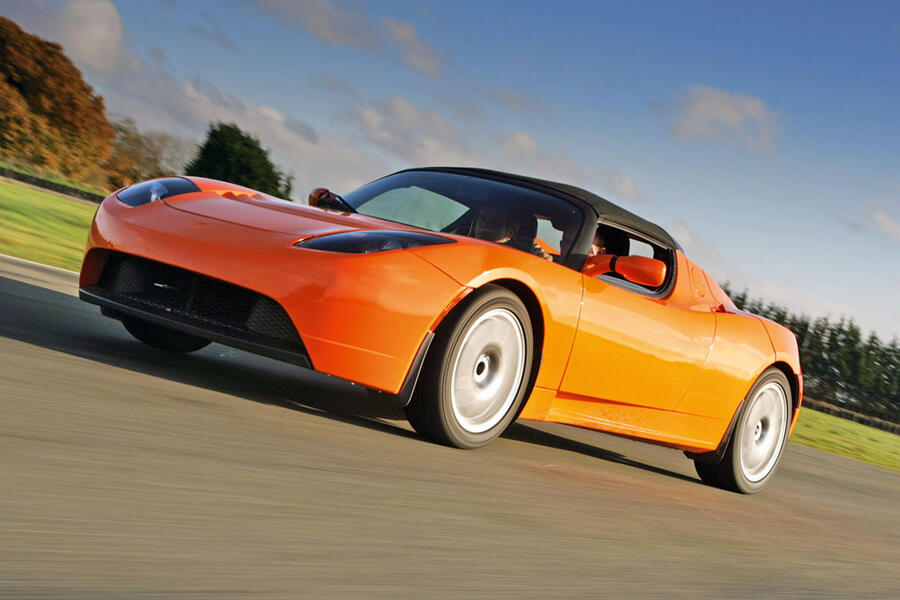 In 2009, it was less clear what would follow Tesla's Roadster. The Model S, remember, didn't arrive until 2012. What was remarkable about the Roadster was that we could drive it from our Teddington office to MIRA Proving Ground, near Nuneaton, and still actually do something useful with it when we got there. There's nothing unusual about an electric car with a range of more than 150 miles these days, but more than once in those early EV days, we ended up trailering a car from one place to another. Better batteries would come, we said; faster chargers will arrive, we said; and there'll be more of them, we said. They all have, and they haven't finished yet.
At the start of the decade, though, I'd have backed the Nano, although if you'd poured money into either venture, you'd still be down now. The most important car of the past decade was a battery-electric vehicle, and quite likely will be in this one, too: now the car business has just got to find a way of making as much money from EVs as it has from the compact SUV.
READ MORE
Matt Prior: Not a prediction about the A segment's future 
Matt Prior: Jaguar's virtual concept car is great, but it should be a reality
Matt Prior: resilience reigns supreme with classic car ownership
Source: Car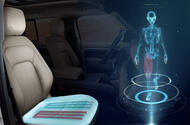 New seat moves to simulate walking, intended to reduce health risk of sedentary lifestyles
Jaguar Land Rover has designed a new shape-shifting car seat that aims to stimulate your muscles as if you were walking.
The seat, which is being trialled by JLR's Body Interiors Research division, moves to mimic the motions and stresses of movement and is intended to reduce the health risks of sitting down for too long while driving. It automatically adjusts to suit every driver and passenger.
While JLR shared no external evidence that its seat improves health, innovations to lessen damage from sedentary lifestyles are important. According to the World Health Organisation (WHO), more than a quarter of people worldwide – 1.4 billion – spend too long sitting down, which can significantly damage muscles in the legs, hips and glutes. Regular drivers may be especially at risk for these injuries, since they are seated for extended periods of time.
The innovative new tech is part of Destination Zero, a larger JLR project designed to improve the safety and healthiness of cars. The project's research is targeted towards creating a "world of Zero Emissions, Zero Accidents and Zero Congestion". Previous research for Destination Zero has focused on reducing the effects of motion sickness and using ultraviolet lights to stop the spread of colds and flu.
Dr Steve Iley, Jaguar Land Rover Chief Medical Officer, said: "The wellbeing of our customers and employees is at the heart of all our technological research projects. We are using our engineering expertise to develop the seat of the future, using innovative technologies not seen before in the automotive industry, to help tackle an issue that affects people across the globe."
READ MORE
The future of Jaguar Land Rover, according to CEO Ralf Speth
Land Rover Discovery hybrid snapped in new spy shots
Source: Car