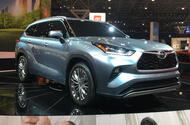 Fourth-generation three-row SUV built for the US grows, gains uprated technology and safety kit
The fourth-generation Toyota Highlander has been revealed at the New York motor show, updating the three-row SUV model for 2019 with bold new looks and uprated infotainment.
Built on Toyota's TNGA-K New Global Architecture platform, the new Highlander is 60mm longer than its predecessor and will offer a choice of petrol and hybrid powertrains. The 3.5-litre V6 model produces 291bhp and 263lb ft of torque and is capable of towing more than two tonnes.
The hybrid, which can be ordered with either front or four-wheel drive for the first time, combines a 2.5-litre four-cylinder petrol engine with two electric motors for a total output of 237bhp. Toyota claims it will be capable of 34mpg on the US-specific EPA fuel efficiency test, making it the most economical Highlander yet.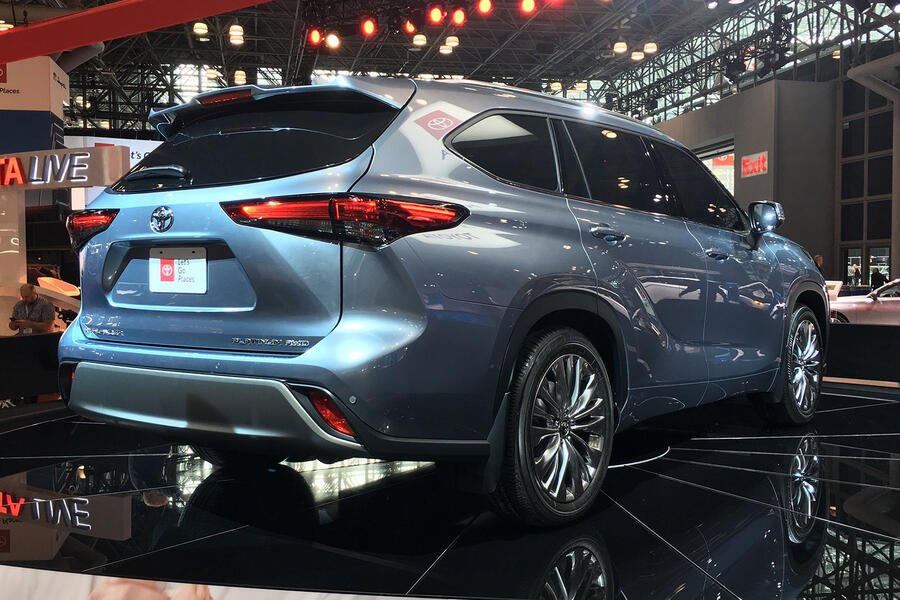 The US-bound Highlander's exterior now has much in common with the (smaller) new RAV4, which uses the same hybrid powertrain. 
Inside, the second-row bench can be exchanged for two individual seats, so the Highlander can carry either seven or eight people. 
With the second and third rows folded down, the Highlander has a total 2075 litres of cargo space in both petrol and hybrid forms.
Range-topping Platinum trim includes a new 12.3in touchscreen infotainment system, while other models get an 8.0in display. Both set-ups support Android Auto and Apple CarPlay smartphone connectivity. 
Active safety systems including pre-collision warning, adaptive cruise control and lane-keeping assistance are now included as standard.
The petrol Highlander is set to go on sale in the US by the end of 2019, while hybrid models will arrive in early 2020. Pricing has yet to be confirmed, and there are currently no plans to bring the Highlander to the UK.
READ MORE
Second-generation Toyota GT86 greenlighted by bosses
Toyota offers to share electrified tech with rival firms
Toyota launches China-only electric C-HR
Source: Car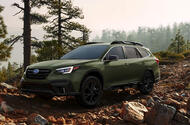 Subaru Outback
Sixth-generation off-roader gains new turbocharged boxer engine, tech and safety upgrade
Subaru has launched the sixth-generation Outback SUV at the New York motor show. The car will go on sale in the US with a new range-topping 256bhp turbocharged version of the firm's 2.4-litre four-cylinder boxer engine.
The new version of the durable off-roader comes with Subaru's four-wheel drive system as standard, along with systems such as active torque vectoring and hill descent control. It also features improved ground clearance over the previous generation.
The Outback will be offered with a 2.5-litre boxer engine producing 180bhp as standard, but the new range-topping XT trim models will use the more powerful turbocharged unit. Both engines will be powered through an eight-speed CVT gearbox.
The Outback is built on the latest version of the Subaru Global Platform, which the firm claims has been optimised to make the model 70% stiffer in torsional and front suspension rigidity than the previous generation. The firm also claims it offers improved crash protection, with a number of new safety features.
The interior has been reworked, with certain trim levels gaining seats covered in a water-repelling material. There is also a revamped infotainment system, with a tablet-style 11.6in screen on all but the entry-level trim. There is a claimed 2143 litres of storage with the rear seats folded down.
The new Outback is due to go on sale in the US in the autumn, but no pricing information has yet been given. There is no news yet on if or when the new Outback will reach the UK.
Read more
Autocar's Subaru Outback review
New Subaru platform targets Europe with 'class-leading' safety tech
Subaru to launch first EV in 2020
Source: Car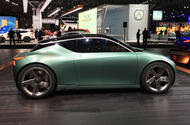 Genesis Mint
SUVs currently reign but small city cars could become more relevant in the near future
SUVs have been the flavour of the month for… well, a deal longer than that. Once the enclave of countryside dwellers, SUVs have rocketed into the mainstream at a pace no-one would have predicted two decades ago. 
It's not reached its peak yet either – the growth of SUVs, particularly in the premium compact SUV segment, is predicted to rise even further over the next few years.
Proof of all this is in the endless stream of SUVs being introduced by car makers. If you thought they'd filled all the SUV niches, think again.
So, what's next? I asked a handful of car designers that very question and received a range of non-committal, vague responses. It's possible they're trying to keep their ideas away from rivals, but it seems many genuinely don't know. And if they don't know, I certainly don't…
But what about existing segments that have lost favour in recent years, particularly small city cars? It's a decline that is troubling the car industry. Renault stopped selling its Twingo in the UK recently, while Geely has taken a 50% stake in Smart, with a plan to turn it into an electric-only brand. Geely's aim is to make a profit, something Mercedes never achieved as sole owner.
At the New York motor show, Genesis revealed its Mint concept, coined "a small car for the Big Apple". It looks pretty, but is it viable for production? There's no official word, but Genesis says "premium has no size" and that it doesn't make concept cars just for the fun of it.
We are moving towards a time when 75% of the world's population are set to live in towns and cities. Add in increasingly stringent low-emission zones, and a small, electric runaround – such as the Mint concept – starts to make sense.
It's not alone either. On Smart's plan to limit itself to electric models, you only wonder why the brand didn't do it sooner. Honda will introduce its E electric city car early next year. Expected to cost from £35,000, it will, then, sit in a premium bracket and is touted as the maker's "flagship" thanks to innovative technology and high specification. 
These city cars might also fit into a world where longer, motorway journeys are predominantly delivered by larger, autonomous vehicles. And there's no reason why such small premium vehicles couldn't be part of the growing car-sharing phenomenon, which might also help justify the list price in the first place.
As the car industry adapts at a rate faster than ever before, there's every chance we will come full circle. What Alec Issigonis started with the Mini in 1959 could become more relevant than ever more than 60 years later.
Read more
Genesis Mint: quirky electric city car concept revealed
Analysis: Autocar's plan to save the city car
Autocar's top 10 family SUVs 2019
Source: Car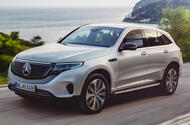 Special edition brings interior and styling upgrades to usher in brand's electric EQ range
Mercedes-Benz has revealed a special edition of its first electric vehicle, the EQC SUV, at the New York motor show. 
Available exclusively in metallic silver, the special edition is marked out from the standard EQC, revealed in October last year, by a gloss black front grille surround, 20in lightweight alloy wheels with white accents and Edition 1886 branding on the mudguards. 
Inside, the Edition 1886 receives a unique blue-black colour scheme, seats finished in Artico man-made leather and microfibre suede, 1886 embroidering on the backrests and bespoke silver trim elements.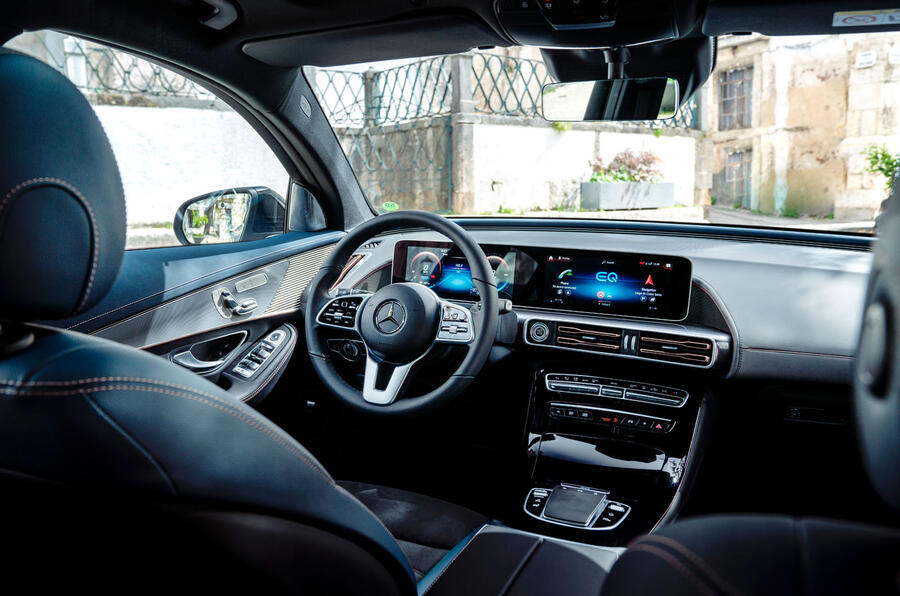 Buyers of the Edition 1886 receive extra equipment as standard, including a Burmester surround sound system, electrically adjustable front seats with memory function and Mercedes' Energizing driver assistance system.
Vehicles equipped with the Energizing package feature interior mood lighting and fragrancing, live traffic and weather updates, plus driver wellness monitoring software that can be connected to the driver's smartwatch. 
As an addition, the Edition 1886 is covered for six years under Mercedes' extended vehicle maintenance service and warranty, meaning the vehicle will be picked up from the owner's home for any scheduled workshop visits and protected in the event of unexpected repair costs.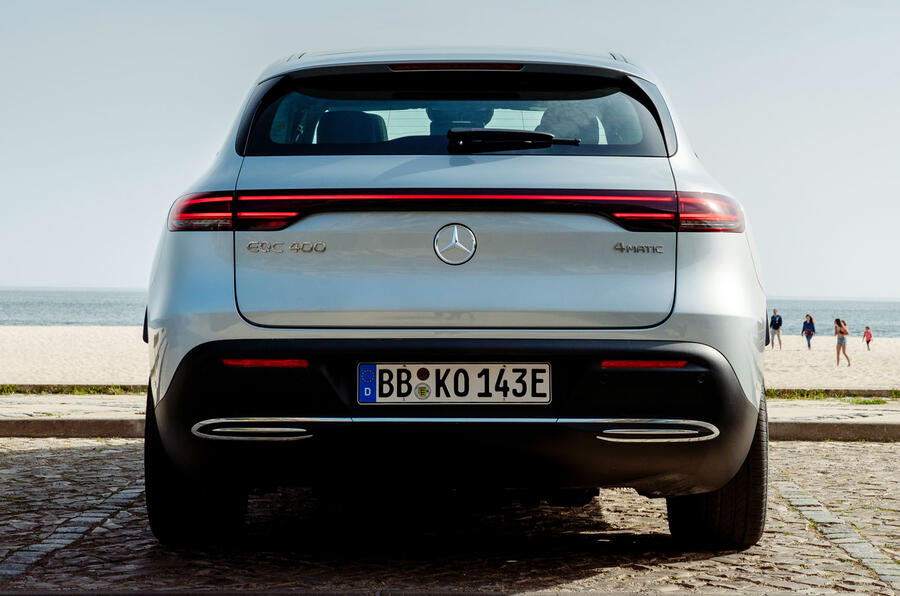 Mercedes-Benz will also allow buyers of the Edition 1886 discounted access to the Ionity European rapid charging network, in which it owns a stake. With DC charging, the EQC's battery can be charged from 10% to 80% at up to 110kW in around 40 minutes.
The Edition 1886 shares its 402bhp dual-motor electric powertrain with the standard model, which sprints from 0-62mph in 5.1sec and on to a top speed of 112mph. 
According to company board member Britta Seeger, the EQC Edition 1886 "serves as a reminder of the invention of the first automobile", with its name a reference to the year German engineer Karl Benz obtained a patent for the first production automobile.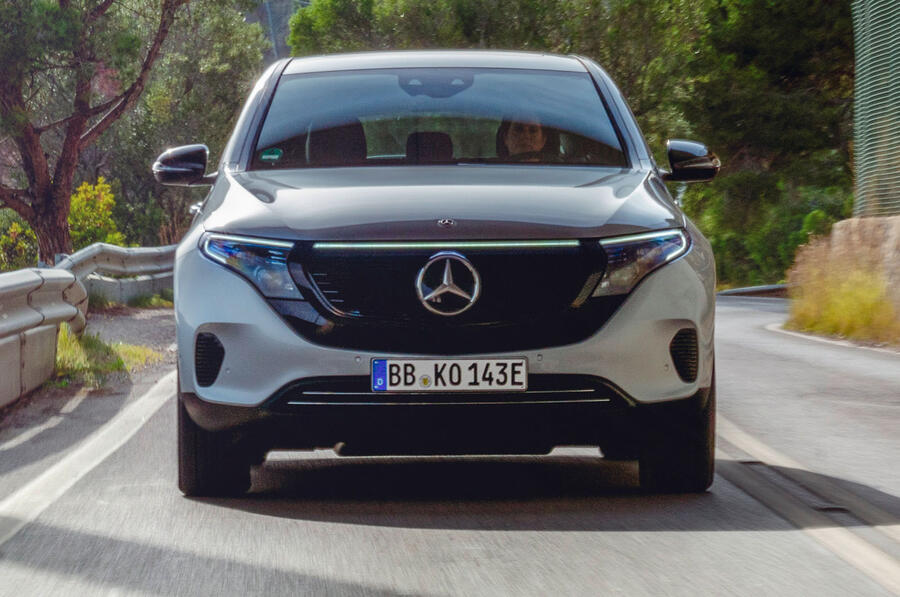 "Back then, we were the ones to first revolutionise individual mobility. The EQC now once again marks the departure into a new era. An era in which electric mobility is reliable, simple and at the same time exciting," said Seeger. 
Pricing for the Edition 1886 has yet to be revealed, but more details will be available soon, when it becomes available to order in Germany. Expect a slight increase on the standard model's anticipated £67,500 starting price.
Read more
New Mercedes-Benz EQC: all-electric SUV revealed​
Mercedes-Benz targets Audi Q3 with rugged GLB concept​
Mercedes-Benz V-Class 300d Marco Polo 2019 review​
Source: Car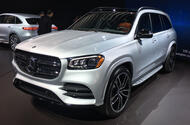 New BMW X7 rival prioritises space, efficiency, refinement and comfort with new platform and interior
The new Mercedes-Benz GLS has been revealed at the New York motor show. The luxury SUV has been completely re-engineered in an attempt to better the refinement and efficiency of rivals such as the new BMW X7 and Range Rover.
Following the standard seven-seater, an uber-luxurious Maybach version will arrive, aimed directly at the Bentley Bentayga.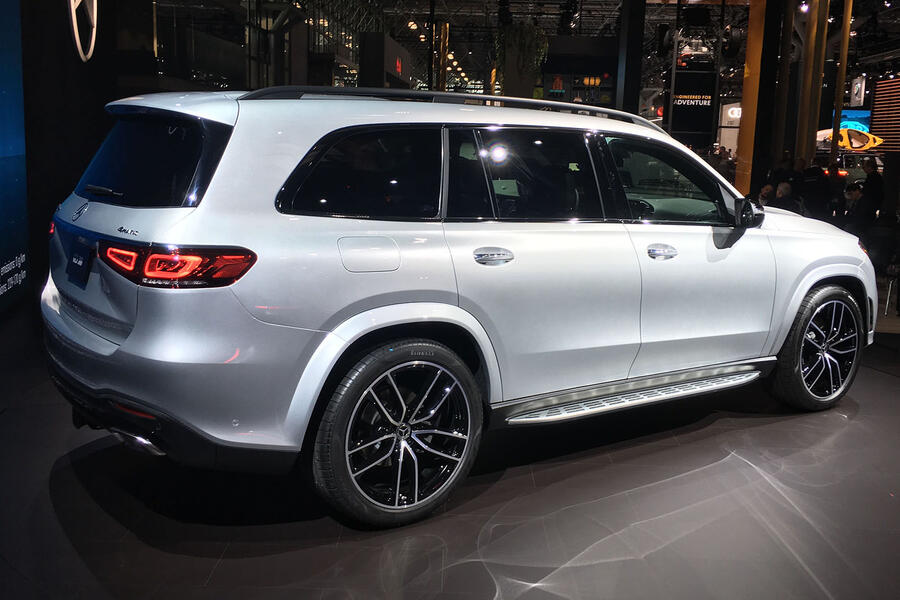 Styled along similar lines to the new GLE, alongside which it will be produced at Mercedes' plant in Alabama, US, the new GLS is of an evolutionary appearance, retaining its prdecessor's upright stance but omitting its prominent sharp lines.
Aerodynamic refinements are said to yield a drag coefficient of 0.32Cd, along with "dramatically reduced wind noise at speed", according to design boss Gorden Wagener. This compares to the previous GLS's 0.35Cd. 
At 5207mm long and 1956mm wide, the new GLS is 77mm longer and 22mm wider than its predecessor and a considerable 277mm longer and 6mm wider than the GLE. In comparison, the long-wheelbase Range Rover stretches to 5200mm long and 1990mm wide. 
The new GLS is based on Mercedes' Modular High Architecture (MHA) platform, as is the GLE. This is heavily related to the Modular Rear Architecture (MRA) that underpins the C-Class, E-Class and S-Class.
The GLS's interior has also been thoroughly redesigned. Like the new GLE, it features a 12.3in digital instrument display, a 12.3in infotainment screen, touchpads within the upper spokes of the steering wheel and a touchpad on the centre console in place of the old rotary controller. Mercedes' MBUX interface supports touchscreen control as well as a voice control in conjunction with the Mercedes Me smartphone app.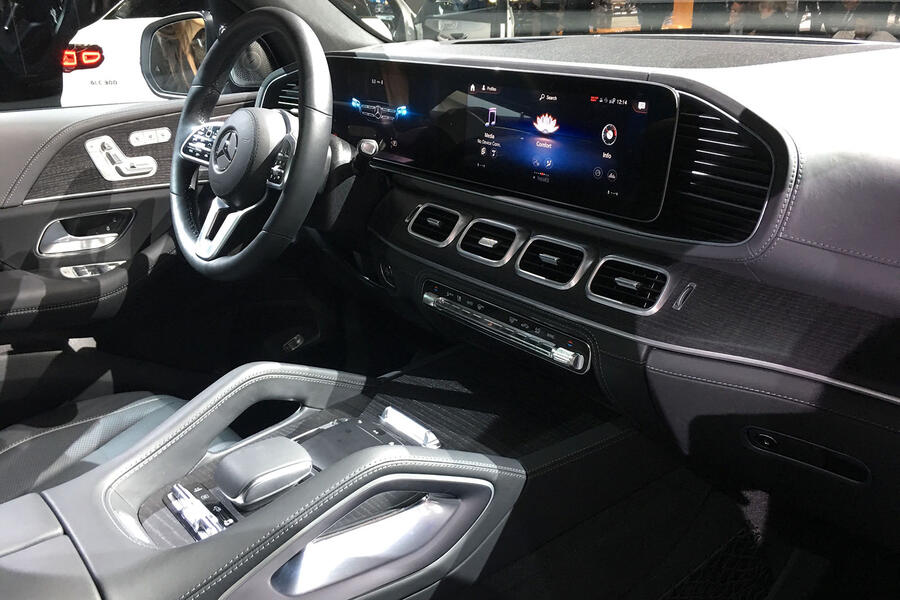 The GLS also comes with Mercedes' latest driver assistance systems, including Active Tailback Assist, which recognises tailbacks via real-time traffic updates and reduces speed to 60mph as a precaution. Once in the tailback, the car can autonomously stay within its lane and maintain a safe distance to the vehicle ahead at speeds up to 37mph.
The new GLS is said to be considerably more spacious than its predecessor, which saw close to 800 units sold in the UK last year, making up around one percent of Mercedes' total sales. The wheelbase has increased by 60mm to 3135mm, giving second-row passengers up to 87mm more leg room, while the third row is also roomier than before. All seven seats are electronically adjustable, and the rearmost pair fold away to leave a flat extended boot floor. 
Nominal luggage capacity is yet to be revealed, but Mercedes says the maximum load space is up to 2400 litres.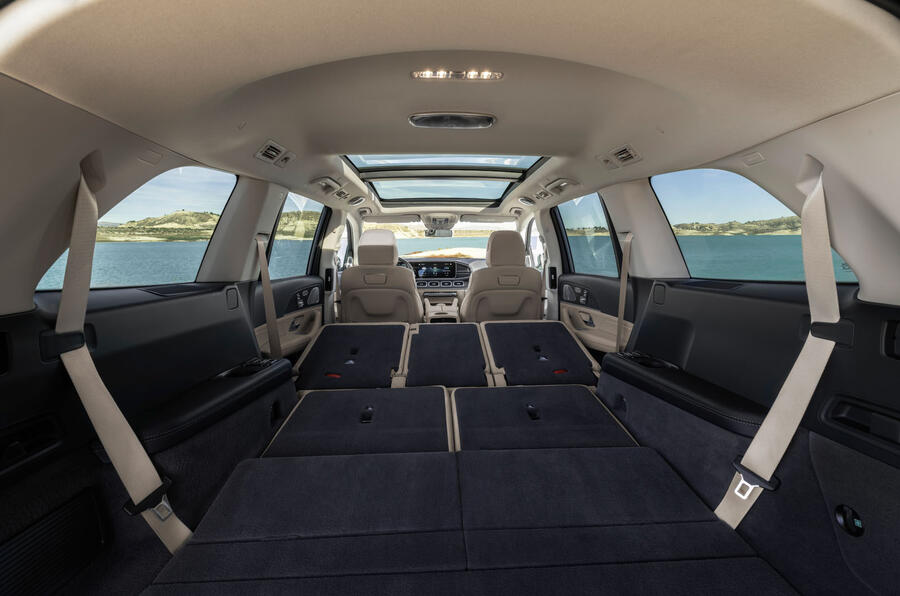 The new GLS is will be produced with four engines – two petrols and two diesels – from the outset, but just one, the top-shelf diesel in the GLS 400d, is planned to be offered in the UK.
This is a turbocharged 2.9-litre in-line six-cylinder unit with an output of 325bhp and 516lb ft of torque. Official (WLTP) fuel economy and CO2 emissions are 37.2mpg and 201g/km. Pricing is set to start from around £72,000, with deliveries beginning this autumn.
In other markets, a lower-tuned version of this engine will be offered in the GLS 350d, making 282bhp and 442lb ft.
Both of these models use a 31.6-litre AdBlue tank and a secondary ammonia filter, enabling them to comply with 6d-Temp regulations on the Real Driving Emissions Stage 2 test, which will become mandatory from 1 January 2020.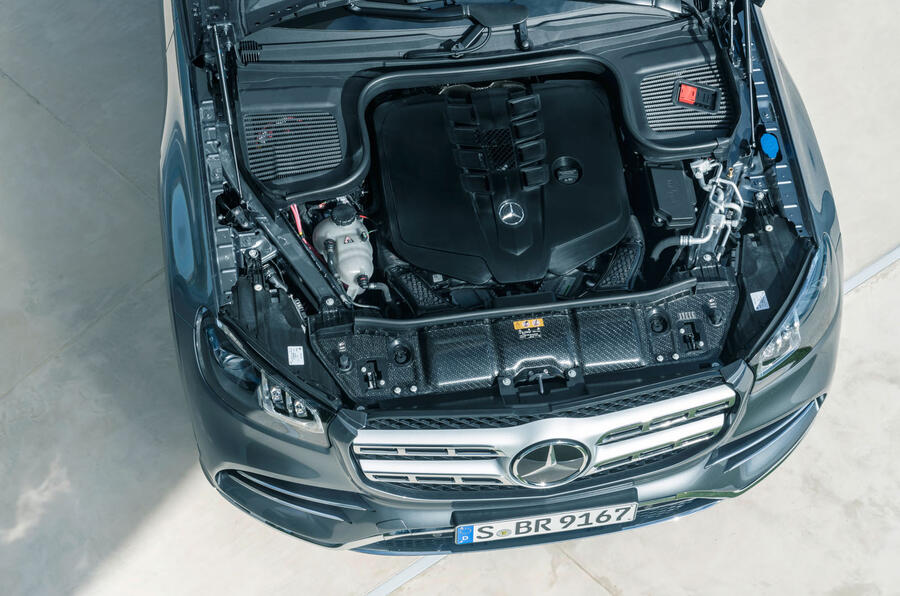 The petrol line-up is headed by a new 48V mild hybrid engine in the range-topping GLS 580. This combines Mercedes-Benz's twin-turbocharged 4.0-litre V8 with an electric integrated starter motor, delivering 482bhp and 516lb ft of torque, with a further 22bhp and 147lb ft for available for a brief period under acceleration.
The GLS 450 is also a 48V mild hybrid, using a turbocharged 3.0-litre in-line six-cylinder engine and an integrated starter motor for 362bhp and 369lb ft, with an additional 22bhp and 184lb ft available under acceleration.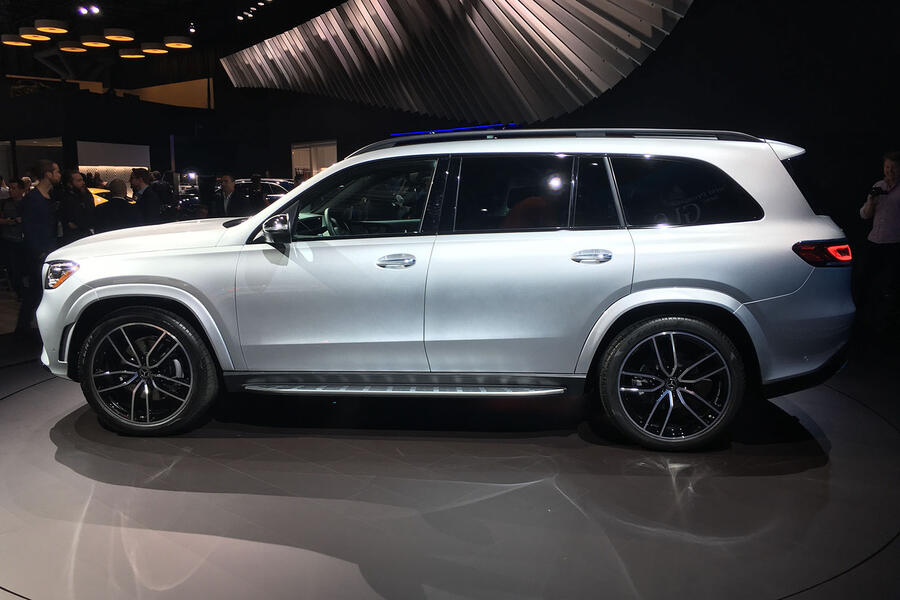 According to Mercedes, the 400d's engine is "perfectly suited to the vehicle's size and weight, and the performance expectations of our customers."
All engines are combined with a nine-speed torque converter automatic gearbox and the latest version of Mercedes' 4Matic four-wheel drive system, which provides fully variable apportioning of power between the front and rear axles. Also available as part of an Off-Road Package is a transfer case with low-range gearing. 
Two AMG performance versions of the new GLS will arrive in 2020, with the GLS 53 using a mild hybrid petrol engine and the GLS 63 a twin-turbocharged 4.0-litre petrol V8.
Mercedes is also preparing to offer the SUV with an updated version of the petrol-electric plug-in hybrid powertrain used by the S560e with a significantly greater electric-only driving range.
Read more
Mercedes-Benz targets Audi Q3 with rugged GLB concept​
Mercedes-Benz V-Class 300d Marco Polo 2019 review​
New Mercedes-Benz EQC: all-electric SUV revealed​
Source: Car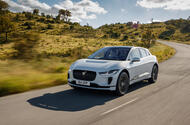 Jaguar I-Pace
British brand's electric SUV has been named 2019 World Car of the Year
Source: Car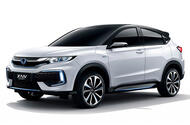 Production version of HR-V-based EV is on track for delivery to Chinese customers later this year
Honda has revealed the X-NV electric crossover concept at the Shanghai motor show.
The concept is based on the HR-V, which is sold in China by the Dongfeng Honda joint venture as the XR-V. It previews an upcoming EV that's being jointly developed by Dongfeng and Honda China and set to arrive in production form before the end of 2019 as Dongfeng's first mainstream electric model.
The X-NV Concept has revised front and rear bumpers to differentiate it from the XR-V, along with blue trim accents and two-tone alloy wheels.
The production model is set to be exclusively offered in China, as one of 25 electric models that Honda aims to have on sale there by 2025.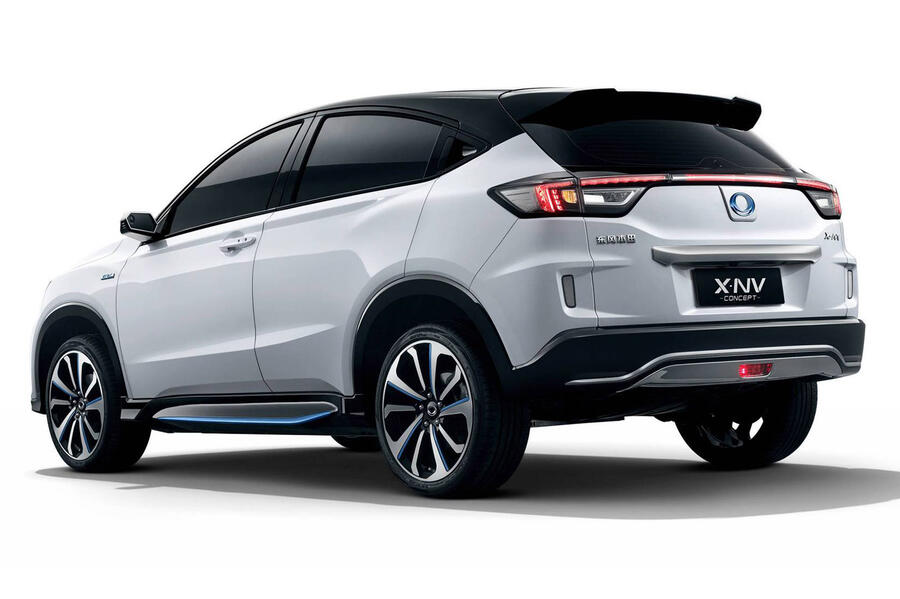 Few technical details of the concept are available, but the production version is likely to arrive with a similar electric powertrain to the Everus VE-1, an existing China-only EV based on the HR-V that's sold by the Guangqi Honda joint venture.
The VE-1 uses a 53.6kWh lithium ion battery pack to power a single 159bhp motor.
The X-NV will arrive at a similar time to the E city car, originally known as the Urban EV, which is set to make its global debut in production form before the end of this year.
READ MORE
Honda Tomo: student-designed city car pick-up shown at Geneva
2020 Honda Jazz to be hybrid only 
Honda confirms plans to close Swindon factory in 2021
Source: Car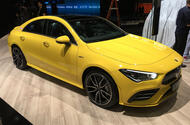 Entry-level coupé joins Mercedes-AMG's range with 4Matic four-wheel drive and aggressive styling
Mercedes-AMG has extended its range of four-cylinder performance models with the introduction of the CLA 35 4Matic four-door coupé.
The recently revealed CLA is the third of Mercedes-Benz's latest generation of compact models to receive the AMG treatment, following the A35 4Matic hatchback and the recently announced A35 4Matic Saloon.
Pricing has yet to be announced, though the CLA 35 is planned to be positioned beneath the six-cylinder C43 and has been conceived to compete against the 2020 BMW M230i Gran Coupé and the Audi S3 Saloon. UK deliveries are expected to get underway in August.
Despite being close in conception to the four-door A35 Saloon, AMG is banking on the more expressive design of the CLA 35 to find favour among particular customers.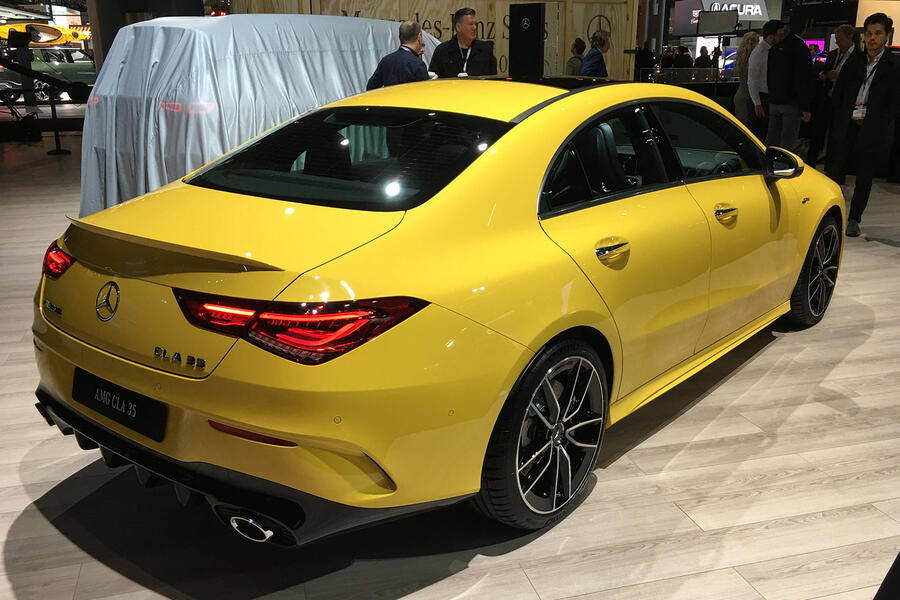 "The CLA 35 4Matic is an attractive offer for a young, active lifestyle target group," said Mercedes-AMG CEO Tobias Moers. "These customers define their requirements very clearly: they expect exciting design alongside superior performance and inspiring handling."
The new AMG model receives the same transversely mounted turbocharged 2.0-litre four-cylinder as the A35 variants. Based around the M254-designated unit used by the CLA 250, it produces 302bhp at 5800rpm and 295lb ft of torque at 3000rpm.
Drive is sent to all four wheels through a seven-speed dual-clutch automatic gearbox and multi-plate-clutch four-wheel drive system – a combination Mercedes-AMG says can vary the drive split from 100% to the front wheels to 50:50 front and rear depending on prevailing traction.
The German car maker quotes an official 0-62mph time of 4.9sec, or 0.1sec slower than the A35 4Matic Saloon, as well as an electronically limited top speed of 155mph. By comparison, the Audi S3 Saloon runs a turbocharged 2.0-litre four-cylinder petrol engine with 306bhp and 280lb ft. It's claimed to accelerate from 0-62mph in 5.2sec and reach the same 155mph top speed.
Combined fuel consumption and average CO2 emissions for the CLA 35 are put at 39.2mpg and 164g/km respectively – slightly better than the A35 hatchback.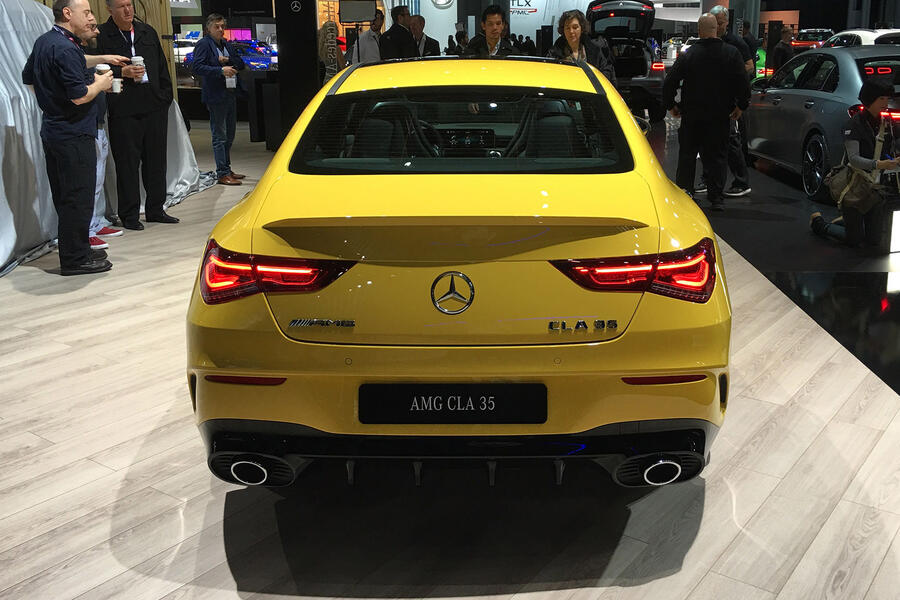 Underpinning the CLA 35 4Matic is a retuned version of the CLA 250's MacPherson strut (front) and multi-link (rear) suspension, which can be optioned with adaptive dampers offering three levels of stiffness. It also uses a variable-ratio steering system and features a strengthened body shell with an additional aluminium member incorporated beneath the engine to increase torsional rigidity.
Mirroring the visual changes already incorporated on the A35 Saloon, the CLA 35 receives a heavily restyled front bumper featuring a front splitter element, larger air ducts and a revised grille. Further back, there are AMG door mirrors and more prominent sills beneath the doors. At the rear, it adopts a similarly sporting treatment with a new rear bumper with a multi-channel diffuser and twin chromed tailpipes as well as a small lip spoiler atop its short boot lid. The car gets 18in alloy wheels as standard, and 19in rims will be available as an option.
Inside, AMG's latest model comes equipped with Mercedes-Benz's MBUX operating system, which works in combination with standard digital instruments and an infotainment display within a common panel atop the dashboard. The instruments can be customised with different modes, including a so-called Supersport mode that introduces AMG-specific data. Further upgrades over the CLA 250 include front sport seats and AMG-specific trim applications.
As with the original CLA, AMG plans an even more potent version of its new style led four-door compact model in the form of a new 400-bhp plus CLA 45 4Matic. This is planned for launch in early 2020. 
Read more:
Mercedes-AMG A35 2019 UK review
Mercedes-AMG GT R Pro 2019 review
Source: Car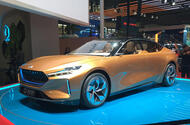 Upcoming electric vehicle makers are now where opportunity lies for design houses, and China has plenty
Pininfarina designed two dramatic concept cars for the Shanghai motor show. In days gone by, that would have been front page news, because it would have likely meant a new Ferrari and the other perhaps an established car maker looking to get out of a design rut by turning to the iconic design house for a nudge in the right direction.
But in Shanghai, it meant a concept car for electrified vehicle maker Karma (born out of the old Fisker Karma) that, while striking, is never likely to reach production. It also meant a new hydrogen fuel cell vehicle maker called Grove aiming at (and succeeding in) getting a few more column inches for its first concept car, the Granite, rather than the scrutiny being applied to the aspirations of yet another start-up Chinese car maker.
This is the reality of a design house nowadays, even one as great and with as many icons in its back catalogue as Pininfarina.
"To be frank, traditional design houses have now built their own design centres; we cannot hide this," says company chairman Paolo Pininfarina. "They have big design centres. Some always had one, like BMW or Mercedes, but some used to partner and collaborate – especially the Italian brands.
"Now they build their own more and more. It's not for me to say if it's right or wrong. For me, innovation also comes through contamination. Through collaboration, partnerships. Then you see it from both sides' point of view, you discuss, see this, and you create more innovation.
"If you have one design point of view, the design studio, the inspiration is the history. And you're afraid to go out of the tradition, and you lack innovation. You can't deny that in traditional brands building up design centres, the traditional design houses are not as important as in the past."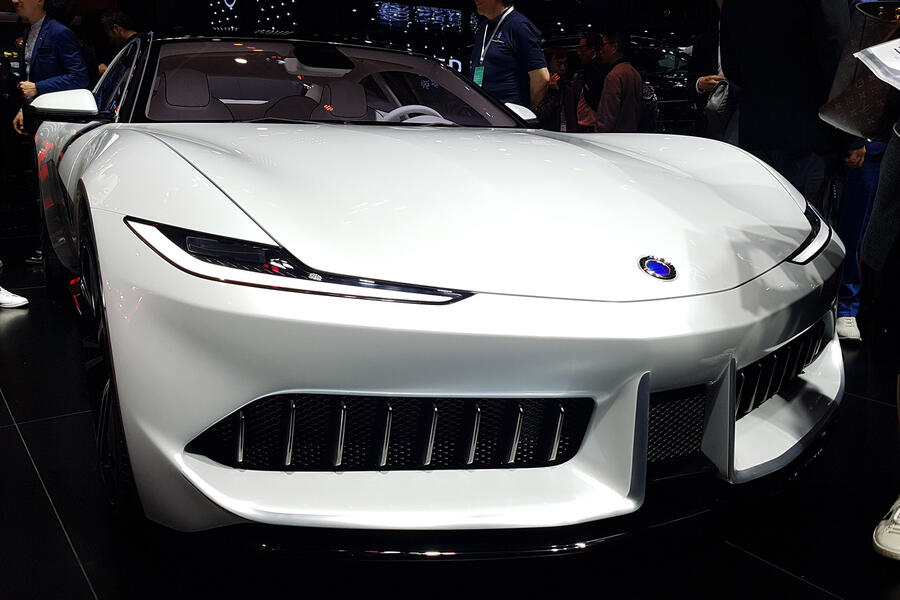 They're quite sad words to hear when you can consider the illustrious history of Pininfarina, but this is the reality of the modern car industry. So, how is Pininfarina fighting back?
"Now there is a revolution on connected, shared, electrified, autonomous vehicles," says Paolo. "New systems, new mobility, new interfaces and human-machine interface. There is a lot of space for Pininfarina."
There is also a rather convenient new client through the arrival of Automobili Pininfarina. That's both good and bad news for the Italian company that lends its name to the upstart. Both are part of the giant Indian conglomerate Mahindra, so the work will be in-house, yet in giving its names to cars of its own for the first time, Pininfarina must fear declining business (as Italdesign found when bought by the Volkswagen Group), because everyone simply fears you're working for the opposition.
It also brings up the very thing Paolo bemoaned in the diminishing amount of third-party work, because it's now effectively designing cars with its own badge on them, even if the companies are managed separately and have autonomy.
"Automobili Pininfarina is a client that, like all others, we give 100% to," says Paolo. "But it's a special one, as it uses our name as a standalone. We need to be careful, as it has all of our designs on it. Our personal presence is quite strong, and I want to check the design works with Pininfarina history and heritage. It's special."
Automobili Pininfarina revealed its first model, the Battista electric hypercar, at the recent Geneva motor show. More are planned, but they're not to be rushed. "We don't need to hurry too much," says Paolo. "It took us 90 years to do the first model, so taking 91 to do two models is okay."
Despite the new work from elsewhere in the group, Pininfarina is smaller than before. However, it's also more profitable. Its design studio in China is just as busy as its one in Italy, with both having around 3-4 projects ongoing at a time.
There seems a tinge of regret and sadness when Paolo speaks about what Pininfarina has evolved into, but he remains optimistic that the great company can put its name to cars from major manufacturers once more.
"With traditional brands, maybe limited editions and celebrations are a way to go," he moots. "With BMW, we did the Gran Lusso six years ago. It was a nice experience, why could we not do it again?"
And with Ferrari: "Why not?"
READ MORE
New Karma Revero GT and GT designed by Pininfarina revealed
1900bhp Pininfarina Battista EV to make UK appearance
New hydrogen-only car firm launches with Pininfarina concept
Source: Car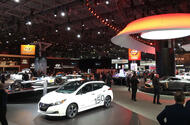 2019 New York motor show
News, updates and launches from one of America's biggest motoring events
The New York International Auto Show is home to some of the biggest US-market unveilings, as well as a chance to see some recently revealed European models in the flesh for the first time. 
Held in one of the world's most vibrant cities, the event always features some interesting new launches, and some outlandish concepts.
Autocar is on the ground to bring you all of the news and information as it happens. Here's what is going to be revealed at the show.
Cadillac CT5
Powered by a 2.0-litre four-cylinder petrol engine or a twin-turbocharged 3.0-litre V6, the CT5 is Cadillac's answer to the Audi A6 and BMW 5 Series. 
It won't be sold globally, as its German rivals are, but with a well-equipped interior, sleek exterior styling and starting price of around $46,000 (£35,150), it's likely to make a big splash in its home market.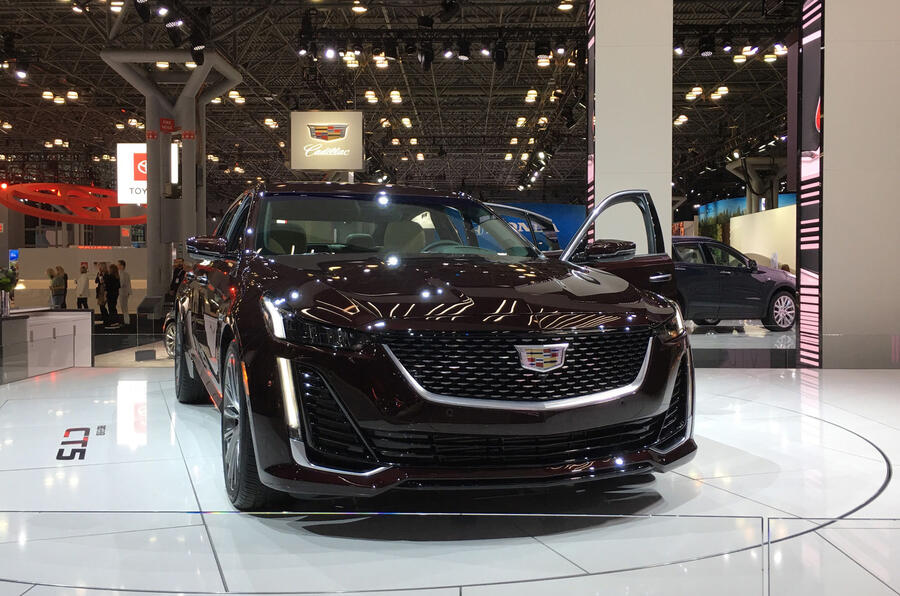 Ford Escape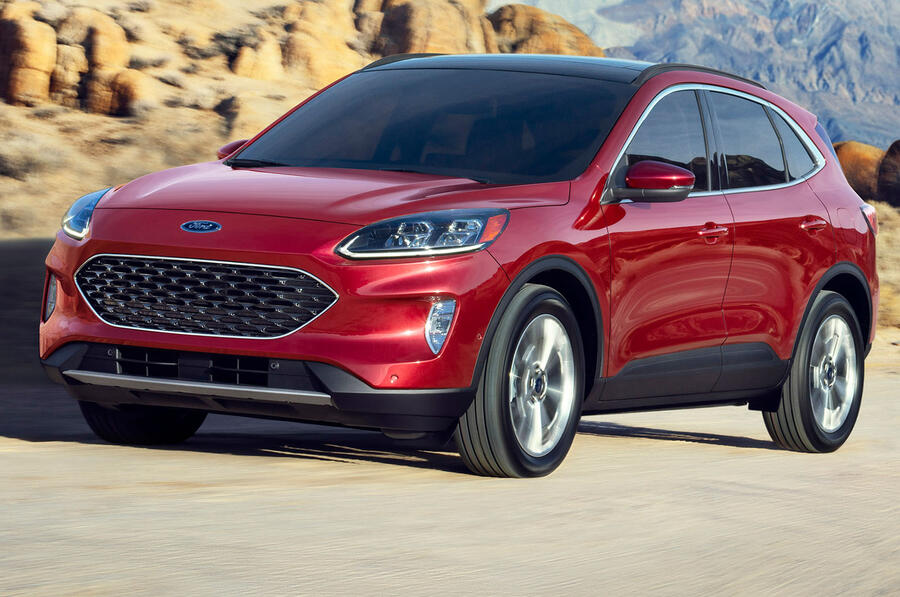 New York provides Ford with an opportunity to show off the new US-market Escape SUV. 
The Honda CR-V rival made its European debut recently as the new Kuga, sitting atop the same C2 platform as the new Focus and making use of a range of conventional and hybrid powertrains. A revised suspension set-up and new driver assist features make the crossover "a heck of a lot of fun to drive," according to chief engineer Jim Hughes. 
Hyundai's premium brand is showcasing the Genesis Mint, a quirky electric car with a range of around 200 miles. It's designed to show how luxury transport might work in cities in the future, and hint at the future design direction of Genesis – a brand that is set to be introduced into the UK.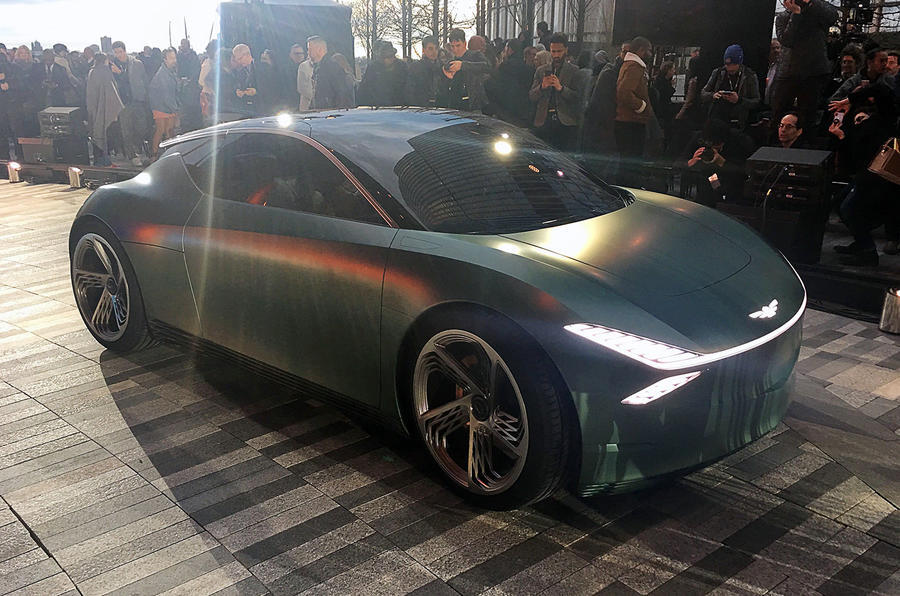 Hyundai Sonata
The 2020 Sonata, Hyundai's answer to the Toyota Camry, will make its public debut in New York.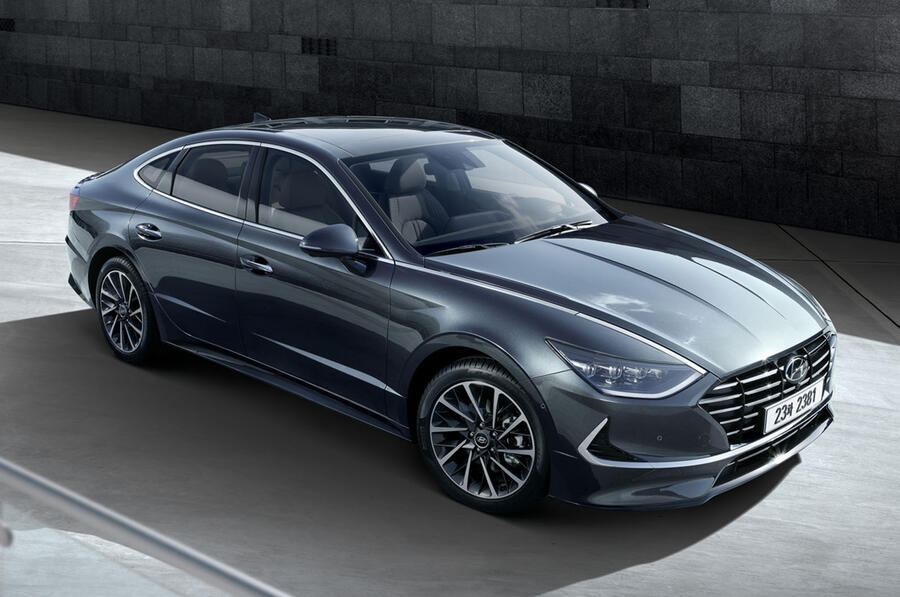 The mid-sized saloon is due in US dealerships later this year, with a raft of new interior technology and bold new styling. The Sonata is the first model to sit atop Hyundai's new N3 platform, which has been developed to support a four-wheel-drive powertrain, meaning that could be a future option for the model. 
Hyundai Venue
Previewed here in an early design sketch, the Venue is an upcoming compact crossover from Hyundai that will sit below the Santa Fe SUV.
Hyundai says the new model's name "embodies the characteristics of 'the place to be'", so expect a strong urban focus with an emphasis on interior quality and technology. One thing we do know for sure is that it isn't planned to come to the UK. 
Lincoln Corsair
Lincoln, Ford's luxury arm, will unveil its all-new Corsair – the brand's smallest SUV to date.
The model arrives as Ford shifts focus away from hatchbacks and saloons in the US in favour of crossovers, SUVs and pick ups. The Corsair will replace the MKC and is expected to share a platform and powertrain options with the new Escape (Kuga in Europe).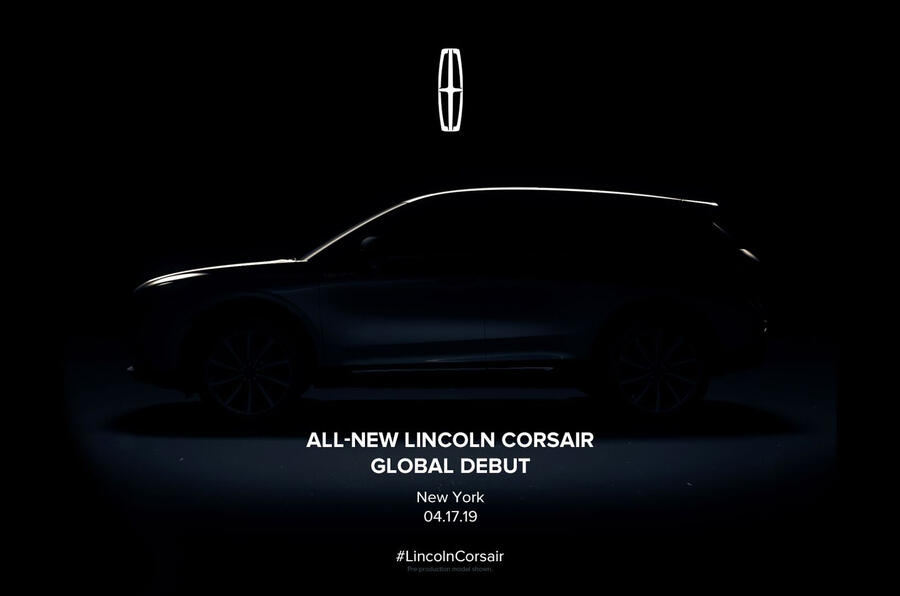 The A35 Saloon is the new entry point into Mercedes' range of AMG performance models. Packing 302bhp from its 2.0-litre four-cylinder engine, it promises a 0-62mph time of 4.8sec and a top speed of 155mph.
Flanked by the already-shown S65 Final Edition, GLE 53 and GT-R Pro, it will appear for the first time before it goes on sale later this year as a rival to the Audi S3 Saloon and BMW M240i Coupé. 
Mercedes-AMG CLA 35 
Slightly bigger than the entry-level A35 Saloon, the new CLA 35 is Mercedes-AMG's answer to performance compacts like the Audi S3 Saloon and upcoming BMW M230i Gran Coupé.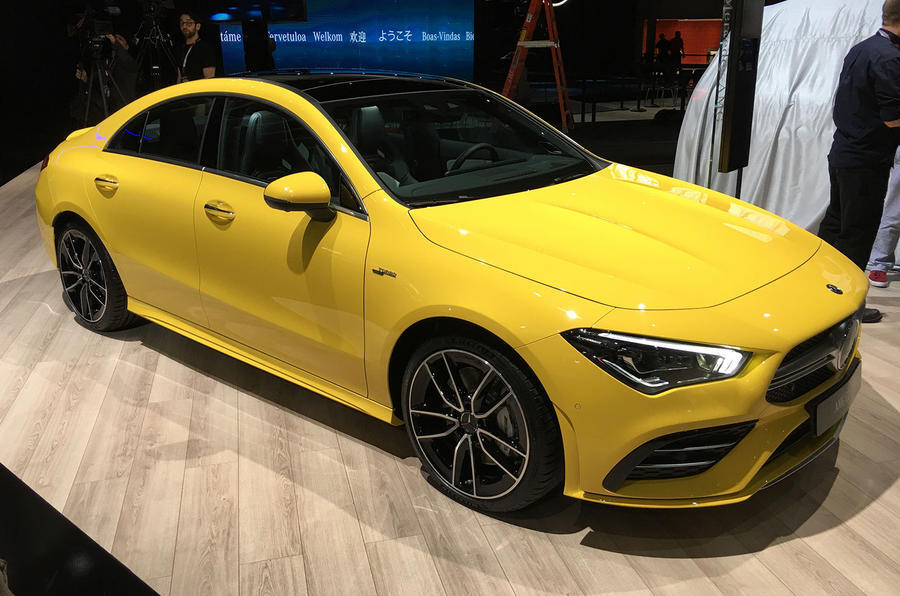 The range-topping performance variant of Mercedes' new CLA boasts a seven-speed dual-clutch automatic gearbox, multi-plate-clutch four-wheel drive system and the company's 302bhp 2.0-litre, four-cylinder petrol powertrain. 
Mercedes-Benz GLC Coupé
Also appearing in the flesh for the first time is the 2019 Mercedes-Benz GLC Coupé, which has been given a light styling update, new driver safety assistance systems and a new range of mild hybrid powertrains.
The BMW X6 rival can now be had in 207bhp GLC 200 4Matic and 267bhp GLC 300 4Matic guises, which come equipped with the firm's EQ Boost 48V integrated starter-generator. It's expected, however, that the diesel line-up, ranging in output from 161bhp to 242bhp, will form the bulk of UK sales.
Mercedes-Benz GLS 
The GLS is Mercedes's answer to luxurious SUVs like the Bentley Bentayga and Audi Q8, and has been spotted testing in minimal camouflage.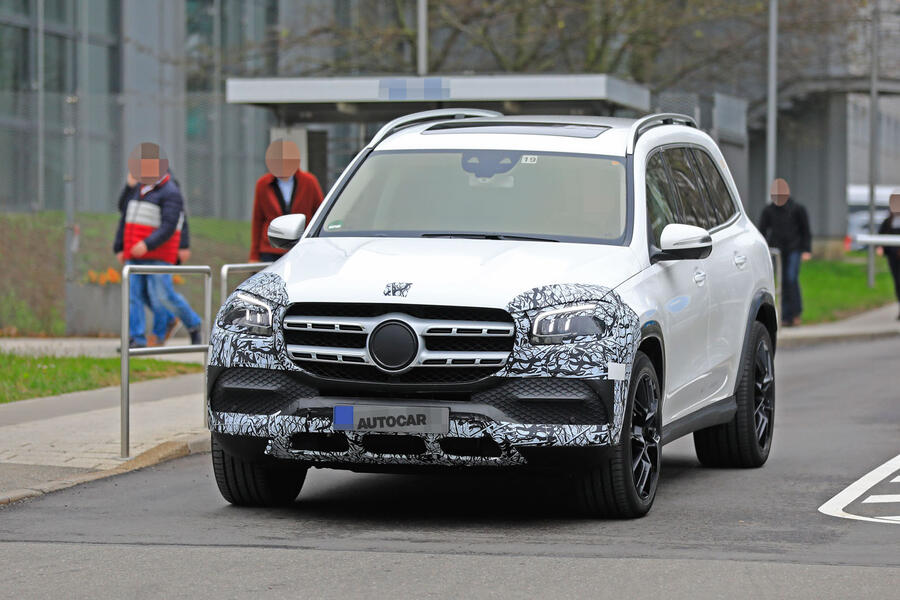 In top-spec Maybach guise, the largest SUV in Mercedes' range is expected to ditch two of its seven seats in favour of captain chairs throughout, boast autonomous driving features and be propelled by a twin-turbocharged 4.0-litre V8 producing 462bhp.
Mullen Qiantu K50
California-based Mullen Technologies has teamed up with Chinese car maker Qiantu Motors to create the K50, an electric sports car that's set to go on sale in the US next year.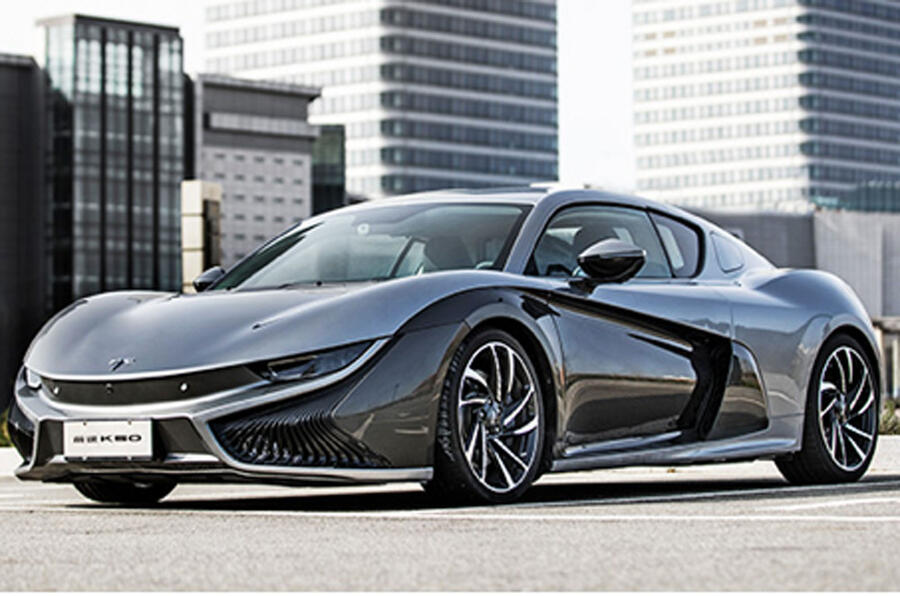 Constructed mostly of carbonfibre and aluminium, the two-door coupé's body-in-white weighs in at under 300kg, while a 375bhp dual-motor set-up makes it good for 0-62mph in 4.6sec, a top speed of 124mph and a claimed range of 230 miles. 
Nissan 50th Anniversary Z and GT-R 50th Anniversary Edition
Nissan's 'Ultimate Dream Garage', on display in New York, is a collection that marks 50 years of the GT-R and Z sports car ranges. 
Taking in models including the 240Z, R34 Skyline and limited-edition GT-R50 by Italdesign, it will celebrate half a century of Nissan performance models. 
As the first keys to the new 992-generation Porsche 911 are handed over to buyers, Stuttgart bids goodbye to the outgoing 991 with the limited-edition Speedster variant.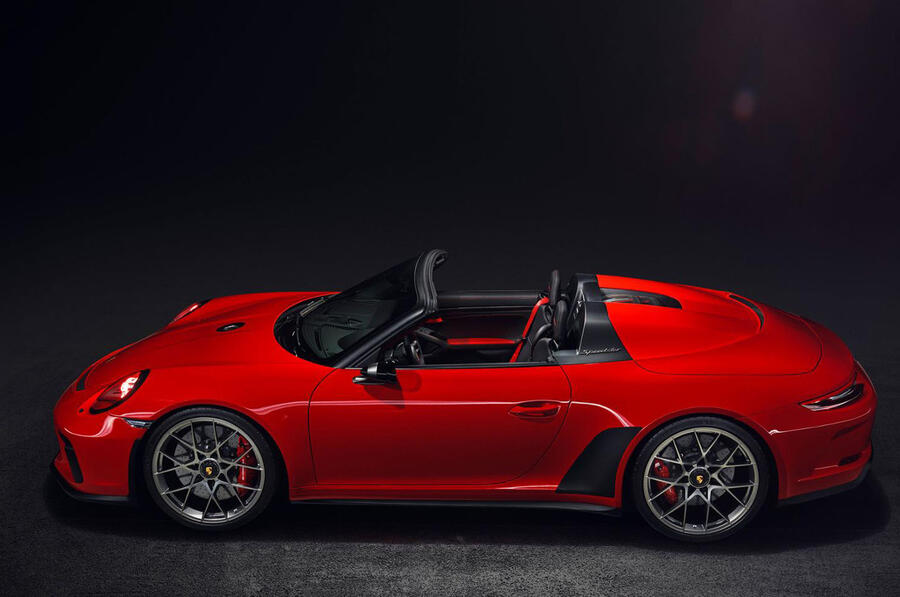 The model was confirmed for production last summer, and sports a retro-inspired rear roofline, 21in cross-spoke alloy wheels and the 4.0-litre flat-six engine from the hardcore GT3 variant. 
Production Porsche 911 Speedster revealed in New York
Toyota Highlander
Previewed as a three-dimensional scultpure in a video released by Toyota, the fourth-generation Highlander looks to evolve the overall design of its predecessor, while retaining a high-riding, seven-seat layout.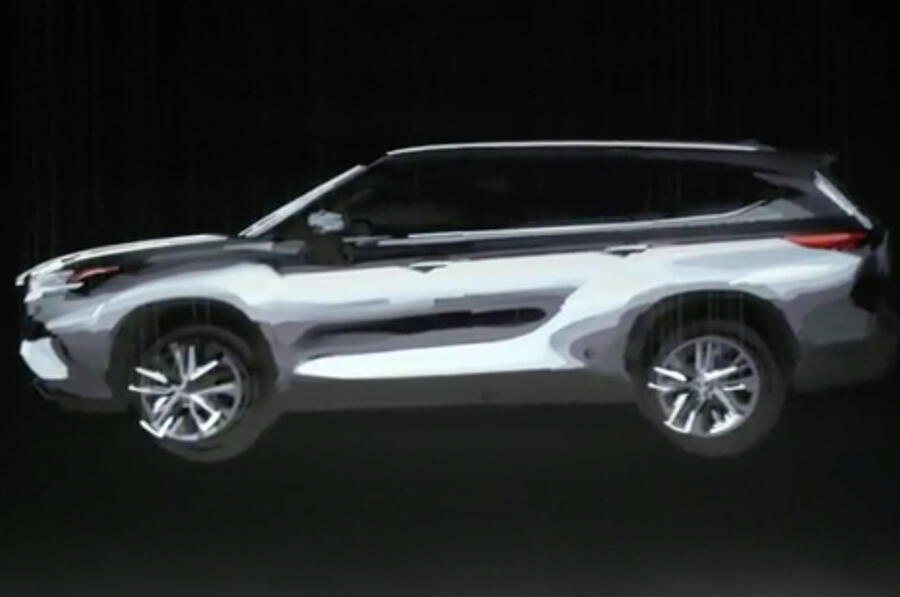 The Ford Explorer and Mazda CX-7 rival will sit between the 4Runner and Sequoia in Toyota's US line-up, and is likely to sit atop the TNGA platform that underpins the new Corolla. The Highlander has not yet made it across to European shores, but the Japanese company is believed to be adopting a 'never say never' approach with regard to the new model going global. 
And the Chevrolet Corvette C8 is not in New York… but (finally) coming soon 
While it was widely anticipated to make its debut at New York – and at this year's Detroit show before that – the all-new, C8-generation Chevrolet Corvette, isn't at the show.
But in the build-up tp the show Chevrolet did confirm that the Porsche 911 rival will be launched at an event on 18 July.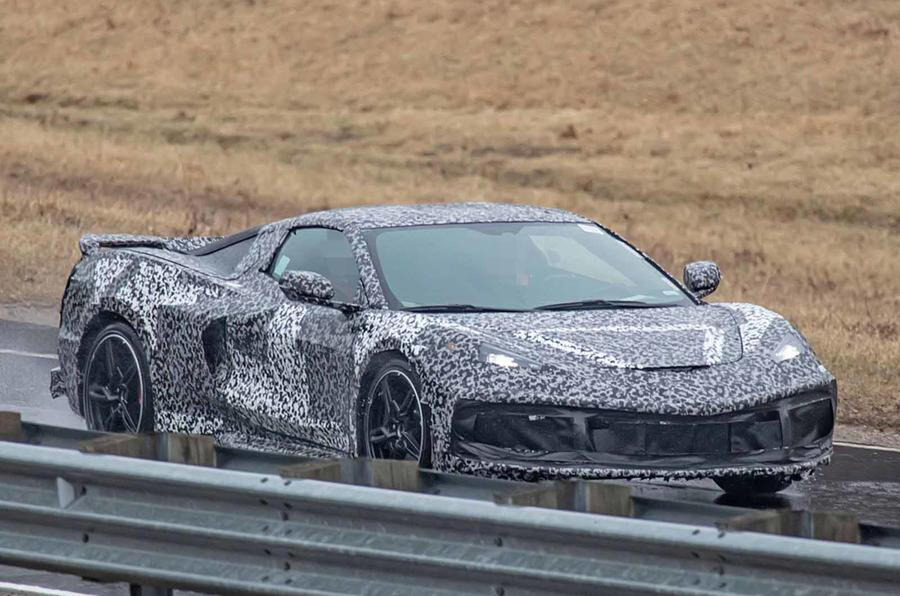 Read more
2019 Corvette C8: new mid-engined sports car edges closer to reveal​
Source: Car