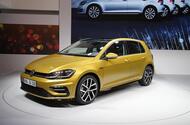 Latest Volkswagen Golf gets minor styling revisions, an upgraded interior and turbocharged three and four-cylinder engines; petrol-electric hybrid due later
The facelifted 2017 Volkswagen Golf has been unveiled, revealing its subtle styling changes, upgraded interior appointments and a newly developed 1.5-litre four-cylinder turbocharged petrol engine ahead of its arrival in three and five-door hatchback and estate bodystyles next April.
The predictably subtle mid-life changes brought to the Golf are designed to improve the overall competitiveness of the seventh-generation model against a raft of rivals until the arrival of more heavily altered eighth-generation Golf in 2019.
Pricing is yet to be announced, although Volkswagen officials have suggested that the new entry-level Golf will likely rise in price from today's £17,625 due its higher equipment levels
Design
Visually, the 2017 Golf departs little from today's four-year-old model, with only minor changes to its exterior.
Opinion: Why all car makers should aspire for 'evolution over revolution' design
Up front, there's a lightly reprofiled bumper with altered grille and air duct styling, lightly restyled wings and revised headlights with altered graphics, LED daytime running lights and a new full LED main beam function in place of the earlier Xenon operated units. The rear receives full LED tail-lights and a newly designed bumper featuring integral tailpipes on the popular R-line styling package.   
Further changes to the appearance of Europe's best-selling car include a new range of wheel designs and exterior colours.
Technology
The main focus of the changes made to the seventh-generation Golf is reserved for the interior. New to the facelifted model are revised trims for the doors, dashboard and centre console.
In line with other recent new Volkswagen models, it also receives a new optional Active Info Display with 12.3in high-definition monitor, which can be ordered in place of the standard analogue instrument pack.
The Active Info Display supports five different information profiles, called classic, consumption and range, efficiency, performance and driver assistance and navigation. Depending on the model, the digital instrument graphics are customised, with the GTI receiving a predominantly red theme and the GTE using mainly blue hue.
More significant are the updates brought to the various infotainment systems offered on the new Golf. The facelifted model receives five optional touch-based systems, all of which now support larger screens and an altered operating system that, on therange-topping Discover Pro unit, supports gesture control.
The earlier 5.0in monitors of the Composition Touch and Composition Colour systems are replaced by 6.5in units, while the 6.5in screens of the Composition Media and Discover Media have made way for larger 8.0in monitors. The top-line Discover Pro's previous 8.0in display is superseded by a 9.2in screen featuring touch, voice command and gesture control operation.
Volkswagen Golf variants to be cut from the range
Together with the new optional infotainment systems, the facelifted Golf also receives the latest generation of Volkswagen's on-line services, including an updated App Connect feature that allows it to integrate with the latest versions of Apple CarPlay and Android Auto and MirrorLink.
Volkswagen's best-selling model also adopts a number of new or updated driver assistant systems. Included is Traffic Jam Assist, which automatically applies the brakes to ease driving in stop/go traffic at speeds of up to 37mph, Emergency Assist, which sounds a warning and subsequently initiates an emergency stop when it detects the driver is incapacitated, Lane Assist plus ACC for active lane keeping with countersteer ability, an updated City Emergency Braking system that brings pedestrian detection to the existing Front Assist function that employees autonomous braking for collision avoidance, and Park Assist 3.0 that provides semi-autonomous parking in both parallel and perpendicular spaces.
Engines and gearboxes
Volkswagen has confirmed the introduction of an advanced new turbocharged 1.5-litre petrol engine, although it is yet to reveal the full petrol engine line-up or details of the any of the diesel units for the facelifted seventh-generation Golf.
Kicking off proceedings are Volkswagen's familiar EA211 turbocharged 1.2 and 1.4-litre petrol powerplants in successors to today's 1.2 TSI and 1.4 TSI models.
The new 1.5-litre four-cylinder engine, which will power a pair of new 1.5 TSI EVO models, is a development of the existing EA211 engine. It draws on a number engineering solutions already brought to sister company Audi's new turbocharged 2.0-litre four-cylinder unit, including a new combustion process based around the Miller cycle principle, a turbocharger with variable turbine geometry and Active Cylinder Management that idles the two middle cylinders on light throttle loads for added fuel savings.
In its most powerful guise as fitted to the Golf 1.5 TSI Evo, the new 1.5-litre engine delivers 148bhp, along with 184lb ft at 1500rpm, giving it the same output as the 1.4-litre engine it replaces. No performance claims have been revealed, but Volkswagen quotes combined cycle fuel consumption and an average CO2 rating of 57.7mpg and 110g/km respectively, bettering its predecessor by 3.4mpg and 9g/km.
An even more economical version of the new 1.5-litre four-cylinder powers a new Golf 1.5 TSI Evo BlueMotion model. Tuned to deliver 128bhp and 147lb ft, it alos receives a coasting function that shuts down the engine on extended periods of trailing throttle, providing claimed combined consumption of 61.4mpg and average CO2 emissions of 104g/km.
By comparison, the lower-powered version of the earlier 1.4-litre engine delivered 123bhp and 147lb ft for respective fuel consumption and emission figures of 54.3mpg and 120g/km.
Among future developments being pursued by Volkswagen for its latest petrol engine is a particulate filter, which is claimed to further reduce its emissions.
Further up the range, the Golf GTI's existing turbocharged 2.0-litre four-cylinder petrol engine has been retuned, giving it an added 10bhp in both models. In the standard GTI, the EA888 designated unit now delivers 226bhp, while the GTI Performance now develops 242bhp.
The facelifted Golf GTE retains the same driveline as today's model, with a 148bhp 1.4-litre four-cylinder petrol engine and 101bhp electric motor. Together, the two power units provide combined system outputs of 201bhp and 258lb ft.
Other hybrids in the Golf range will be a 12-volt system, coupled to the 1.5-litre engine. A 48v system won't be introduced to this Golf as it's too expensive a technology. VW chairman Frank Welsch expects that it will take 3-5 years for a 48v system to make it to the Golf's class. It will arrive in a more luxury car at the end of next year, however, which we expect to be the Touareg.
At next week's Los Angeles motor show, Volkswagen will also unveil the new eGolf. Already previewed at the recent Paris motor show, it adopts a 38.5kWh lithium ion battery in place of today's 24.2kWh unit in a move claimed to boost its range beyond 186 miles.
Volkswagen is remaining tight-lipped on the changes brought to the range-topping Golf R; Welsch revealed that power would go up, but wouldn't reach the 414bhp of the earlier Golf R400 concept.
Welsch also wouldn't confirm a 1.5-litre diesel engine, and stressed the point that they have 'no need to change them' because they are 'the best in class'. Volkswagen previously confirmed that its engineers are developing a new turbocharged 1.5-litre four-cylinder diesel engine to replace the existing 1.6-litre unit.  
Further driveline developments include the introduction of a newly developed seven-speed DSG dual-clutch automatic gearbox. To be offered as an option to a standard six-speed manual, it replaces the existing optional six-speed unit in more powerful Golf models and contributes to a reduction in claimed CO2 emissions.
Rivals
2018, the year after the new Golf arrives, marks the debut of the next Ford Focus, which will be both larger and more premium than the car it replaces. It could therefore become a stronger alternative to the Golf.
The BMW 1 Series will likley remain the Golf's most comparable rival. That car has only recently been updated.
Watch the 2017 Volkswagen Golf live reveal in the feed below
Source: Car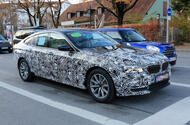 Expected late 2017, the 6 Series GT will use the same platform and engines as the 5 Series
The BMW 6 Series GT will arrive late next year as a replacement for the BMW 5 Series GT.
Spotted undergoing durability testing in prototype form, the model is set to mix a new name with more individual styling in a move aimed at distancing it from the 5 Series saloon and Touring.
Sources at BMW's headquarters in Munich suggest it will adopt the name 6 Series GT and indirectly replace the slow-selling 6 Series Gran Coupe when it goes on sale in 2018. The move suggests it will also adopt higher positioning and pricing.
Although heavy camouflage covers much of the car, a similar front end to that of the 5 Series is visible, while rear-end styling revisions are also apparent. The tail-lights, while mounted higher, also look to have a near identical design to those on the 5 Series.
As with the 5 Series saloon, the 6 Series GT will be based on a new platform, dubbed OKL, which also underpins the new 7 Series. The OKL architecture allowed BMW to shed 100kg from the kerb weight of the 5 Series saloon. If the same weight saving can be applied to the 6 Series GT, the new car should weigh significantly less than the 1990kg of the current 5 Series GT in entry-level 520d form.
Engine options will mirror those of the 5 Series range and at launch will include variants of BMW's four-cylinder petrol and diesel engines. Joining the range later on will be 3.0-litre six-cylinder petrol and diesel models, while a plug-in hybrid version, which will mate a 2.0-litre four-cylinder petrol engine with an electric motor, will appear further down the line.
The current 5 Series GT remains a niche choice for buyers in the UK, with BMW selling just 865 units here in 2015, compared to 4947 5 Series Touring models and 15,616 5 Series saloons. Prices for the current GT start at £38,045, but a push upmarket could see a starting price of more than £40,000 for the 6 Series GT.
Darren Moss and Sam Sheehan
Source: Car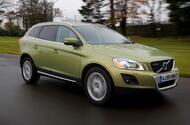 The recall applies to North American cars only; no related incidents have yet been reported
Volvo is recalling 74,000 cars in the USA and Canada, over concerns about a fault in the seatbelt mechanism of some of its models.
The affected models are the S60, V60 and their associated variants, XC60, S90 and XC90. No UK cars are affected.
The recall is being implemented due to the possibility that the front passenger seatbelt buckle may not be punched, which, according to Volvo, "may result in a separation between the buckle and the seatbelt bracket. If this were to occur, it could increase the risk of injury to a front passenger seat occupant in a crash". No incidents have yet been recorded as a result of the possible fault.
Read our review of the Volvo XC90 here
Volvo, which invented the three-point seatbelt in 1959, and left the patent open to other manufacturers to use, is calling the recall "due to insufficient process and quality control at the supplier". The part in question is not known to be faulty, but the recall is being implemented as a precaution, in case the part is indeed faulty.
According to Volvo, UK cars are not being recalled as the "supplier process applies only to US-spec vehicles." Volvo is looking into how long the maintenance will take to complete, and does not yet know when all affected cars will be altered. 
Read more: Jeep Renegade and Cherokee recall – more than 320,000 cars involved
Read more: Toyota and Lexus recall 72,885 Auris, Prius and CT200h models in the UK
Read more: BMW recalls X3s and X4s for child safety seat issue
Source: Car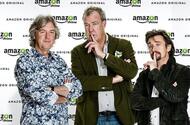 On 18 November, ex-Top Gear presenters Clarkson, Hammond and May will return to our TV screens
The Grand Tour – has there ever been a television show that carries with it as much expectation and anticipation before its first episode has even aired?
Due to make its world debut on Amazon Prime next week (18 November), the show brings ex-Top Gear presenters Jeremy Clarkson, Richard Hammond and James May back to Britain's TV screens more than 18 months since their last episode of Top Gear.
However, while we might be expecting the trio to pick up exactly where they left off – playing clearly defined character roles in front of the stood audience of an entertainment show – legal issues surrounding the ownership of the old Top Gear formula means The Grand Tour has been forced to start anew.
Clarkson will be featured on The Jonathan Ross Show this weekend, and the Mail Online reports that he confessed to having to "start again" when defining The Grand Tour's identity. "You can't do the same show because of 'intellectual property'," he told Ross.
Will this new design damage the on-screen relationship of the world's most watched television trio? We won't know for sure until next Friday, but if the opening trailer and following YouTube clips are anything to go by, the answer is almost certainly going to be no.
Clarkson looks to have held onto his leading role, with Hammond and May both assuming their natural positions as his less brash companions. In a fashion typical to its presenters, expect The Grand Tour to jest and joke its way around legal issues, indirectly referencing the fact it can't say or do certain things due to BBC ownership.
One area that won't be affected by the trio's former employer will be The Grand Tour's ability to feature the world's most desirable and expensive cars. We know exotic models including the Aston Martin Vulcan, LFerrari LaFerrari, Porsche 918 and McLaren P1 will feature, as will the new Aston Martin DB11, Rolls-Royce Dawn and Dodge Challenger SRT Hellcat. Rumour has it the opening scene features £20 million worth of metal…
With a budget that's reported to reach £4.5 million per episode – roughly seven times the budget of a Top Gear episode – we can expect even farther-reaching locations and more extreme storylines. Whether that'll reignite a chemistry that once helped Top Gear draw in 8 million UK viewers per show, we'll have to wait and see…
Read more:
The Grand Tour – excitement grows for the return of Clarkson, Hammond and May
New Top Gear, the final verdict
Source: Car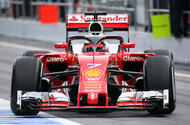 At the same event in which it outlined plans for its first hybrid models, Ferrari has revealed that it's considering an entry into Formula E
Ferrari will enter Formula E, said Ferrari CEO Sergio Marchionne, although the brand has detailed changes which need to happen in the all-electric motorsport for it to consider competing.
Motorsport publication Autosport reported that in answer to a question asking whether Ferrari would consider joining Formula E, Marchionne said: "The answer is yes. I have agonised over this with my colleagues here in Ferrari for quite a while."
Read about Ferrari's hybrid announcement here
Marchionne then detailed the two issues it has with the way the race series is currently run; the first being the race's allowance for the swapping of cars when battery range runs dry. "That is not something that Ferrari would naturally gravitate to," Marchionne said.
The second issue Ferrari has with Formula E is the level of standardisation which the series incorporates; a standardised chassis is a requirement.
"The standardisation associated with the electric car is something which runs against the grain of Ferrari because otherwise, it will prevent [Ferrari] from playing whatever it is that it does technically on a vehicle," he continued.
Chassis standardisation is likely to be the point at which Ferrari's willingness to participate expires; Formula E's CEO, Alejandro Agag, previously told Autosport that the series was unlikely to ever welcome another arrangement for chassis setups, to focus upon furthering electric powertrain tech, rather than other elements.
Read about the mainstream car manufacturers in Formula E here 
This is not set in stone, though, because the race series might be swayed as more and more mainstream manufacturers – especially larger names such as Ferrari and Mercedes – show interest and consider entry, potentially bringing a much larger audience to the series.
A Ferrari spokesman was unavailable for comment at the time of writing.
Source: Car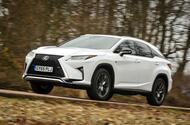 Lexus is the latest manufacturer to increase pricing, in some cases by as much as £1500
Lexus has increased the price of all but one of its models recently, with certain variants of the GS and RX rising by £1500.
A company spokesman said the price rises are not a result of the Brexit vote, which has caused several other manufacturers to raise their prices, with many claiming the fluctuation in the value of the pound as their main reason.
Lexus's biggest seller, the IS, has risen in price by £500-£750, while its coupe counterpart, the RC, has risen by £1000. The CT, Lexus's hatchback, has risen by £750, or £250 for the Premier version.
Despite this, the price rises are likely to be a knock-on effect of the Brexit vote, as the company's price rises are managed in accordance with the market. Lexus's entries into the burgeoning SUV market, the NX and RX, have risen by between £750 and £1250, and £1000 and £1500 respectively.
With price hikes elsewhere, Lexus's prices, which are adjusted to keep market placing competitive, were likely to rise.
The LS is the only model in the Lexus range which has not risen in price. The LS is the oldest model in the Lexus range, so it's likely that the brand chose not to adjust the pricing of its BMW 7 Series rival for this reason. Its rival to the BMW 5 Series, the GS, has been increased by between £1000 and £1500, though.
Since the UK's vote to leave the European Union, multiple manufacturers have hiked their prices, while Chinese-owned MG has pulled final assembly from its Longbridge plant.
Lexus's parent company, Toyota is likely to raise its prices as competitors adjust theirs to combat the fluctuation of sterling, although it's unknown at present by how much this will be. Honda has raised its prices by an average 0.9% across its range, so it's likely that a similar margin of adjustment will be applied to Toyota's models.
Source: Car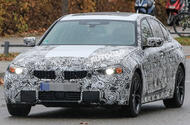 Next-generation BMW 3 Series saloon has been spotted testing with a new front design that copies the look of the 2017 5 Series
These are the latest pictures of BMW's next-generation 3 Series, which has been spotted with a previously unseen front bumper.
The new saloon, codenamed G20, will replace the current F30 3 Series in 2018. BMW hasn't said when the new 3 Series will make its first official appearance but it has ruled out a 2017 launch. This means it's likely to make its debut at the 2018 Geneva or Paris motor show.
Previous G20 mules have been spotted testing at the Nürburgring (you can see one in our gallery) but this new prototype offers the best glimpse yet of what the final production model will look like and suggests it will share several features with the 2017 5 Series.
See what we make of the current generation BMW 3 Series saloon
The biggest example of this shared design is the front bumper. It appears to feature the same three-intake layout as the next 5 Series, and although the temporary headlights are heavily camouflaged, the same overall light structure will most likely be incorporated.
Sources say the other changes to the G20 3 Series will give it tauter-looking features and a harder-edged exterior. BMW's trickle-down styling approach will also be applied, meaning the 3 Series will look more like the new 5 Series, although it's not known how similar they will be. BMW's closest rival, Mercedes-Benz, has adopted a 'Russian doll' styling approach to its C, E and S-Class models, which very closely match one another on major design cues. 
Spy photographers caught a glimpse of the latest test mule's dashboard design, but it looks to be an adapted version of the current 3 Series dashboard, rather than previewing what's to come in the next-generation car.
Engines and driveline
The G20 3 Series is expected to feature BMW's turbocharged 1.5-litre three-cylinder engine in an entry-level model, with turbocharged 2.0-litre four-cylinder petrol and diesel engines directly above it in the range.
More potent models, including the M3, will most likely still use turbocharged in-line six-cylinder units, but with gains in power and reductions in CO2 output.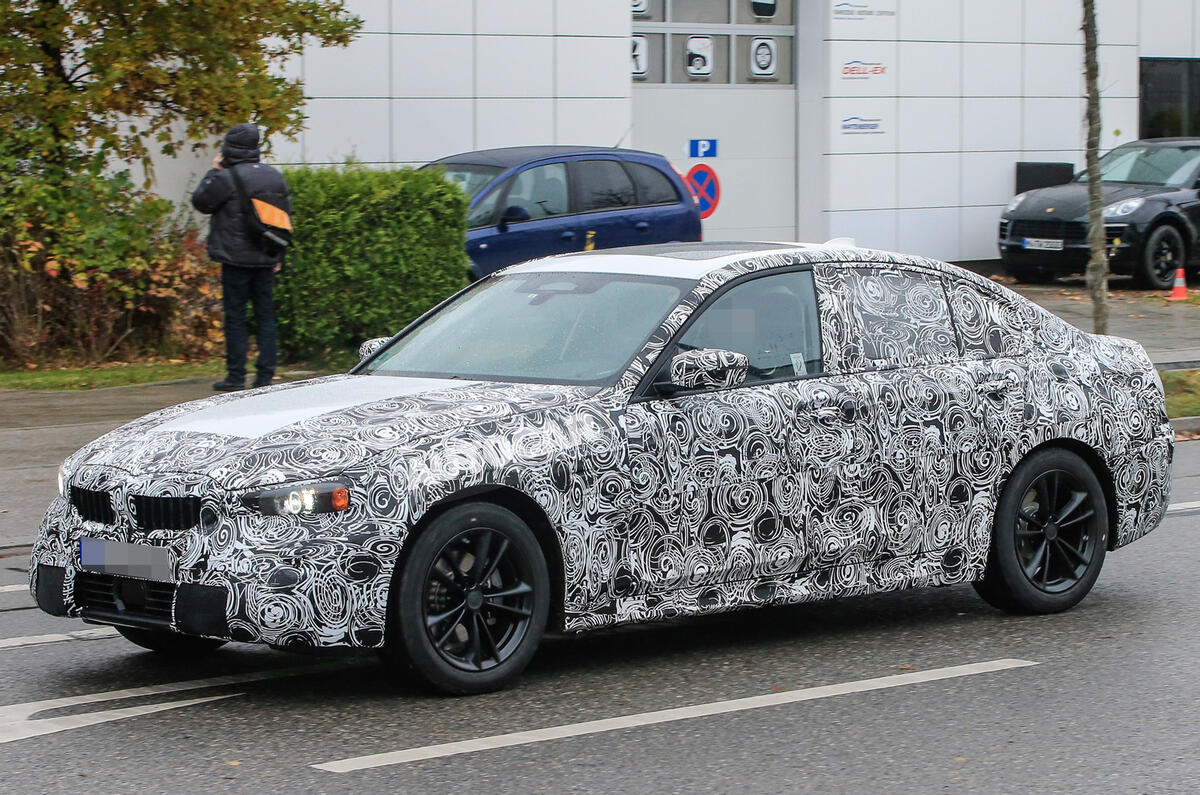 When it arrives, the G20 range will have to conform to the EU's next wave of emissions legislation. This means it will be the first generation of 3 Series tasked with producing an average CO2 emissions output of less than 100g/km.
Like its predecessor, it's expected to be available in both rear and four-wheel-drive forms.
Most recently, BMW updated its current 3 Series GT model to bring it into line with the rest of the range, which was refreshed last year with a facelifted exterior and new engines. As the 3 Series moves into the second half of its life cycle, BMW is getting ready to replace the model.
Source: Car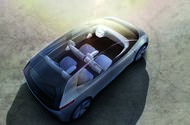 When the Volkswagen ID is launched in 2020, it will reinvent vehicle instrumentation systems by using an 'augmented head-up display'
Volkswagen's new ID electric car will completely reinvent vehicle instrumentation systems when it is launched at the end of the decade, according to VW brand design boss Klaus Bischoff.
He told Autocar that by moving the motor to the rear of the car and much of the climate control system into the nose, he and his team have been able to push the dashboard forward by at least 200mm. Releasing this extra space will enable VW engineers to use a new technology called 'augmented HUD' (head-up display).
Bischoff said the new system will be able to project information and pictograms to appear as if they're some 15 metres ahead of the driver. The upshot is that navigation directions such as turn arrows will appear as if they are on the surface of the road itself.
By the time the technology hits showrooms, this feature will expand well beyond navigation. It will also be able to highlight approaching hazards, such as pedestrian crossings and stationary obstructions in the carriageway, and zero in on parts of a slippery road surface.
This depth of information will become available as more and more vehicles are connected to the HERE mapping cloud.
The HERE system — owned by Audi, BMW and Daimler — uses both hyper-accurate Lidar-based 3D maps and information gathered from millions of vehicle sensors to distribute live information and safety warnings to vehicles currently being driven on those roads.
Read more: 2017 Volkswagen Golf facelift revealed
Source: Car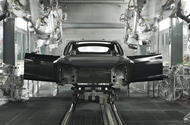 Tesla CEO Elon Musk says that he admires British talent enough that he is considering opening a Tesla engineering group in the UK
Tesla is looking into establishing a UK-based engineering facility, said CEO Elon Musk at the brand's recent announcement of its Grohmann Engineering takeover.
Few details were revealed of the plans, but the Telegraph reported Musk's comments following the announcement. The Tesla boss wasn't specific about the timeframe, simply stating "We are likely to establish a Tesla engineering group in Britain at some point in the future."
Read about Tesla's European Gigafactory plans here
The plan hasn't been disturbed by Brexit, and that this would neither divert the company from its plan to open a UK-based engineering centre nor its plan to make electric cars more accessible in price.
The Tesla CEO said that his admiration for the talent displayed in Formula 1 influenced the decision, although he made no mention of any Formula E involvement. Tesla's rival company Faraday Future, as well as more mainstream manufacturers including Jaguar and Audi, have got involved in the series for the current season, and there are reports of more manufacturers looking into it.
Read about Tesla's latest product tweaks here
Musk revealed his plans during the press conference after the announcement, and also disclosed his plan to find a suitable location for a European Gigafactory, the search for which begins next year. Tesla's acquisition of Grohmann Engineering took place in order to speed up the company's ambitious aims of future production and meeting demand for the Model 3.
A Tesla spokesman couldn't add any further comment. 
Source: Car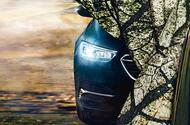 The 2017 Insignia's front design has been previewed
We've driven a prototype, but these are our first glimpses of what the next Vauxhall Insignia looks like undisguised
Design details of the 2017 Vauxhall Insignia have been previewed ahead of the model's world debut next year.
A new image showing the front left corner of the car was released by Vauxhall sister brand Opel (shown above), offering a glimpse of its grille, bumper and bonnet design.
2017 Vauxhall Insignia prototype first drive
A chrome strip can be seen extending into the top corner of the grille, and the surround is also chrome. It looks similar to the grille seen on the US-based Buick LaCrosse (pictured below), which is the larger sibling to the Insignia's American cousin, the Buick Regal.
The car's front bumper also features a smaller grille with a chrome strip, and the bonnet wears a thick crease – something that's also seen on the LaCrosse, suggesting it holds more clues to the next Insignia's design.
The Insignia's headlight can also be seen in the preview picture, but a better shot of the new unit's design was released in an earlier preview image a few days before.
2017 Vauxhall Insignia to be brand's flagship model
The picture (below) clearly shows the shape of the illuminated surround and trio of interior lights. Vauxhall says 32 LEDs are used to give a smoother transition between the unit's different lighting patterns. This is twice the number of LEDs in the new Astra's headlights.
Vauxhall confirmed that the Insignia's headlights have new functions, such as curve and spotlight illumination to boost long-range visibility at night and help to angle light beams towards the inside of a corner. There's also a high-beam spotlight for maximum illumination that can extend up to 400 metres ahead.
The new Insignia range will incorporate three models: the Insignia Grand Sport, a five-door hatchback, the Insignia Sport Tourer, an estate equivalent, and the Insignia Country Tourer, a more rugged, four-wheel-drive model.
As the brand's flagship, the Insignia will go head-to-head with the Ford Mondeo as well as more premium offerings, such as the BMW 3 Series and Mercedes-Benz C-Class.
The next Insignia will be joined by four other new Vauxhall models in 2017 as the brand makes an aggressive push to refresh its line-up and move its image up market.
Source: Car