Are the days of diesel cars numbered?
We hear the views of a reporter for The ENDS Report, the environmental business and policy journal
I have been writing about the lethal impacts of poor air quality for a decade, so I am not going to mince my words.
I did a little dance when chancellor Phillip Hammond said that £400m would be invested in electric vehicle infrastructure, alongside an extra £100m for the plug-in car grant and £40m for research into charging.
Charging a vehicle at work will also not be considered as a benefit-in-kind.
Autumn budget: diesel tax hike confirmed 
I was even more pleased to see that the government is reversing its long-standing support for diesel cars and vans. The first year's excise duty will go up by one band and company car tax will increase by 1% for diesels, except for those which meet the most modern emission standard.
Opinion: the Government is wrong to penalise diesel drivers
The cash will go towards a £220m fund for implementing much-needed local air quality measures.
But my hope that tax would be going up on diesel – as had been rumoured – were dashed.
Nevertheless, the budget of November 22 represents one of the first steps towards righting a historic wrong in backing the fuel over petrol in the first place. In the days of New Labour, it was thought that the slightly lower carbon dioxide emissions offered by diesel cars warranted support, while the tightening Euro emission standards would deal with deal with the pollution they leave behind.
Both assumptions were dreadfully mistaken.
The notion that diesel is inherently better on climate change is old-fashioned at best. The reason is that the black carbon it puts out is a powerful 'short term climate forcer', negating its CO2 benefits.
There is now little difference between the amount of CO2 emitted from modern petrol and diesel cars, anyway. And with Mazda putting a petrol compression ignition engine into production, the historic situation may now be reversed.
Insight: why Mazda has pursued 'dream' petrol engine technology
I barely need to rehearse the debacle of dieselgate – which went far beyond the Volkswagen Group. Air quality experts knew there was something funny going on years before the scandal broke – I reported on it myself. There was simply far more nitrogen dioxide (NO2) at the roadside than there should have been.
Greed, lies and deception – the VW Dieselgate scandal laid bare
And let's not forget that modern diesels come with clog-prone particulate filters, which has encouraged a small but significant part of the population to become actively criminal. A loophole in the law allows them to be removed – it's just that you can't drive the car away afterward. I should mention that removing the filter also invalidates your insurance. And your MOT, for that matter. Just say no, OK?
That said, enforcement has been laughable thus far. The first element of government to take action against filter removal was the Advertising Standards Authority, of all things. But there are signs that a crackdown could be afoot.
Meanwhile, science has built an every-growing library of diesel's baleful influence on our health. Convincing links between poor air quality and diabetes, psychiatric disorders in children, worsening deaths in heatwaves, poor circulation in the lungs, not to mention stroke, pneumonia and dementia have all made in the past year or two.
While estimates vary, a figure of 30-40,000 deaths per year from poisoned air is about reasonable. And that's just deaths – ignoring the burden of the ill health air pollution creates on society and the NHS. Yes, most of this is from particulates, with the effects of nitrogen dioxide still subject to uncertainty. Government advisors are still working on their final conclusions on the matter.
But to some extent the details of what-pollutant-does-what doesn't matter a huge amount. Where you get NO2 (the active ingredient in NOx), you get particulates and vice-versa. Some measures to control one can fend off the other.
Now, I hear you say, drivers of diesel cars are being blamed unfairly for doing exactly what the government wanted them to do and are now being hit by more tax and the prospect of paying to enter central London and some other cities. "Someone else must shoulder the burden, not us," goes the cry.
At the same time, other sectors, such as road haulage, taxis and bus firms, are complaining that they are getting it in the neck from the government's air quality policies, partly to save it the political cost of aggravating diesel drivers. They do have a certain point.
The likes of FairFuelUK would have you believe that diesel cars are responsible for little roadside pollution, stating in their plea for funds for challenging London's T-charge that only 11% of transport-related nitrogen oxides comes from diesel cars. But this figure quotes from the London emissions inventory of 2010, produced long before the dieselgate revelations. A broadly comparable inventory for 2013 bumped this up to 24%, projected to rise to 42% in 2020 without further action. Those figures cannot be swept under the carpet and ignored.
And if you were worried about the T-charge, the ULEZ and clean air zones – you ain't seen nothing yet. This summer's air quality plan is just as full of holes as its predecessor, which was thrown out by the High Court for dodgy modelling and optimistic assumptions. It looks inevitable that more towns and cities will be ordered to take action, which means keeping diesel outside them and backing decarbonised transport.
Yes, a modern diesel car will get you into them all for free. But they still produce around five times more NOx on the road than an average petrol car, falling to twice as much in 2020 as new controls bite.
There really is no such thing as a clean diesel car, however convenient that would be. Dump diesel, get over it and look to the future.
Gareth Simkins – senior writer for The ENDS Report, the environmental business and policy journal
Read more
Autumn budget: diesel tax hike confirmed 
Source: Car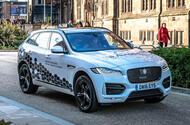 Jaguar has started self-driving trials on public roads
Government uses Autumn Budget to unveil plans to make the UK a world leader in self-driving adoption
Self-driving cars without a human behind the wheel will be allowed to run freely on UK roads from 2021, the chancellor has announced in the Autumn Budget.
The plans by Philip Hammond are one of a host of measures intended to boost the automotive and technology industries.
A number of UK companies have recently ramped up testing of autonomous cars. Only last week, a partnership of Jaguar Land Rover, Ford and Tata Motors confirmed it had taken its self-driving trial to public roads for the first time.
Greenwich in south London and Olympic Park in Stratford are also two key hubs for trials of autonomous cars.
However, these current trials must have a human in the driving seat in case something goes wrong. The new rules, which will mean a change to the Road Traffic Act, will allow testing without a driver at the wheel.
The plans will help the UK catch up with countries such as America and Singapore, both of which have been leading the way with self-driving research.
In the US, Uber is running a self-driving taxi service in Pittsburgh, Pennsylvania but drivers have needed to take control to avoid an incident on a number of occasions.
More notably, Google's self-driving firm Waymo announced earlier this month that it will now offer a fully autonomous taxi service in a suburb of Pheonix, Arizona without a driver behind the wheel.
By removing the current legal constraints, many of which still apply in mainland Europe and large parts of the US, Hammond will allow the UK to become a world leader in self-driving cars.
The news follows transport secretary Chris Grayling's announcement that car insurance policies will be overhauled to accommodate autonomous cars, one of the major issues surrounding their introduction.
Talking about the Autumn Budget announcement, SMMT chief executive Mike Hawes said: "We support government's measures to make the UK one of the best places in the world to develop, test and sell connected and autonomous vehicles. These vehicles will transform our roads and society, dramatically reducing accidents and saving thousands of lives every year, while adding billions of pounds to the economy.
"We look forward to continuing industry's collaboration with government to ensure the UK can be among the first to grasp the benefits of this exciting new technology."
Nissan GB managing director Alex Smith welcomed the changes to driverless legislation. He said: "Today's statement is a clear sign that the UK is fully committed to embracing the potential of autonomous cars. As a technology still in its formative years, cross-sector support is invaluable. Nissan welcomes this announcement as we accelerate the development and deployment of autonomous cars, which are destined to play a significant role in the future of the automotive industry."
Other initiatives announced in the Autumn Budget include a £400m pot for electric car charging points and £100m for plug-in car grants.
The war on diesel drivers has also continued, with Hammond increasing the tax for diesel vehicles that don't conform to the very latest real-world driving emissions test.
Read more:
Diesel drivers to be penalised in Budget
New insurance plans for autonomous cars
Source: Car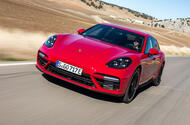 Porsche bolsters its hybrid range with a 671bhp Panamera Sport Turismo flagship. Can it justify the premium over the Turbo?
The Panamera Turbo S E-Hybrid Sport Turismo, to give this sleek four-door estate its full title, is the all-inclusive adventure holiday of the Porsche range.It's difficult to conceive, from the specs at least, how it could possibly achieve, or its driver request, anything more. It's as fast as all but the looniest 911s, pretty much as practical as the SUVs and just as luxurious as any other Panamera.The Turbo S E-Hybrid packs more of everything than has been seen in a Porsche before, and as such boasts some frightening numbers: 671bhp is just 20bhp short of the new GT2 RS, its 627lb ft crushes that mental 911 and 94mpg is unheard of in something this fast with a combustion engine. Oh, yes, and there's the small matter of the £140,000 starting price for the car you see here, though that's a point to return to…
Source: Car
With the Government confirming new taxation for diesel cars, we discuss why the core focus should be elsewhere
The Chancellor's plan to force drivers and buyers of diesel cars to pay more to own, run and even park their cars – allegedly to reduce toxic pollution in city – must surely rank as one of the worst-targeted pieces of (proposed) legislation in many a long day. 
Budget 2017: diesel tax hike confirmed
The knee-jerk nature of Philip Hammond's move, which will apply to diesel cars that don't meet the new RDE step 2 standards, is especially depressing. This man, whose judgement is supposed to be turned to our greater good, has caved into grievously ill-directed pressures. What he is proposing will have no effect on the problem; it will simply lower his level of earache. He will be seen – he – to have acted to reduce NOx, which "the experts" say "kills 7000 people a year". 
Fully autonomous cars to be on UK roads by 2021
Such statistics are deeply suspect, as any sensible person instinctively knows, and spouting them brings no benefit whatever. Yet there is a NOx problem: why not attack it in ways that will work? 
First, ditch or upgrade the belching old buses and old taxis that contribute so much to the problem. Remember those days a year or two ago when strikes removed buses from Oxford Street and the place suddenly met EU pollution standards? What should we have learned from that?
Second, encourage owners of older diesels either not to bring them to pollution-prone areas, or to give them powerful reasons to embrace cleaner models. (Naturally, with legislators on the case, the stick is being applied lustily while the carrot is nowhere to be seen).
Third, give far less credence to society's spoilers and truth-benders, whose instinctive joy is in attacking all cars, ignoring the fact that convenient personal mobility is a vital component of happy lives and of most successful (job-creating, tax-paying) businesses. 
Fourth, attack the main sources of toxic pollution. How many times does it have to be stated that all road transport creates only about 30% of the problem and is outranked both by other transport forms (trains, planes)? Attack home heating, power generation and non-road transport and you'll be aiming at more than 70% of the pollution.
Fifth, acknowledge the truth about today's Euro 6-standard diesels: that they're now so clean that they simply aren't a significant part of the problem. New testing regimes make this quite clear.
Finally, find ways to praise and publicise the speed at which the motor industry is already embracing zero-emissions technology and hybridisation. It's going further and faster than any governmental edict requires, but it needs the support of well-conceived infrastructure – fast chargers – if it is to attract buyers of new technology. If the forces of gloom worked to turn all this into the good news story it deserves to be, we'd all be going faster still.
Related stories: 
Is it time to give up on the diesel engine?
Source: Car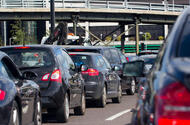 Diesel tax and new autonomous car legislation announced as top motoring-related changes
The UK Government has introduced a diesel car tax hike in its Autumn Budget as part of plans to reduce the number of them on Britain's roads.
Chancellor Philip Hammond confirmed that diesel cars sold from April 1 2018 onwards will be pushed up a tax band, apart from those that conform to the recently introduced Real Driving Emissions step 2 standards. He also said that company car tax for the same vehicles will increase from 3% to 4% from April 6 2018 onwards.
Opinion: The government is wrong to penalise diesel drivers
The new RDE tests measure the pollution levels of car on the road, as opposed to in a laboratory as in the old NEDC testing system, and run alongside the lab-based Worldwide Harmonised Light Vehicle Test Procedue (WLTP). The on-road RDE tests will be used to validate the results of the WLTP exams, with two steps set for how close the results of the two tests must be aligned. The second step, giving cars a 'conformity factor' of 50%, will apply to vehicles registered from September 2019 onwards.
The process is more stringent than the old lab-based NEDC (New European Driving Cycle) system, so there's a risk some models may have their emissions standard downgraded. However, drivers of the latest diesel cars are likely to be unaffected because manufacturers are already producing models that meet the test's requirements.
New WLTP and RDE fuel economy and emissions tests explained
The new diesel tax hike, which Hammond said applies exclusively to cars, leaving van and lorry drivers unaffected, forms part of the government's plans to fight Britain's growing air quality problem, of which it labels diesel pollution a major contributor.
Hammond said that the money raised from the raised diesel taxes would be used to fund air quality improving projects.
The UK's Society of Motor Manufacturers and Traders boss Mike Hawes commented on the changes for diesel tax. He said: "Our greatest concern is the continuing mixed messages around diesel which will only deter and confuse the public further.
"Diesel buyers will not face any additional taxation for the next six months, but thereafter, will face additional charges which will undermine fleet renewal efforts, which are the best and quickest way to address air quality concerns. Manufacturers are investing heavily in the latest low emission technology, however, it's unrealistic to think that we can fast-track the introduction of the next generation of clean diesel technology which takes years to develop, in just four months. This budget will also do nothing to remove the oldest, most polluting vehicles from our roads in the coming years."
Referring to the changes to diesel company car tax, the AA's director of fleet and SMEs (small and medium sized enterprises), Stuart Thomas, said that the new Budget adjustments may be met with confustion.
"Fleet managers are positively investigating alternative fuel sources, but our research shows they don't feel they have enough information to take a strategic step forward," he said. "A number of industry roadmaps exist which plot the UK's journey towards a low-carbon future but which are heavily jargoned and not easily understood by the SME sector."
In his Budget response, Labour Party Jeremy Corbyn said the Autumn Budget adjustments will hurt "ordinary people". He added: "The reality test of this budget will be how it affects ordinary people's lives."
Hammond also confirmed that fuel duty will remain frozen, ensuring this is the longest period without change to the duty seen in Britain for 40 years. The government claims that the frozen rate will save motorists on average £160 in 2018.
Insight: Is it time to give up on the diesel engine?
Electric cars
Alongside his clampdown on diesel, Hammond announced a £400 million investment into the UK's electric car charging infrastructure in a bid to attract motorists to electrified vehicles. He confirmed £100m has been allocated to continue plug-in car grants to 2020.
Hammond said that people who charge their electrified vehicles at work will not face a benefit in kind charge.
"Our future vehicles will be driverless, but they'll be electric first. That's a change that needs to come as soon as possible," he said.
The truth about the diesel engine
The investment was welcomed by Gareth Dunsmore, who heads up Nissan Europe's electric vehicle division. The Japanese firm produces the world's best-selling electric car, the Leaf, and recently announced its own investment programme in charging infrastructure.
Dunsmore said: "A £400 million investment to boost the deployment of EV charge points is a welcome next step in further developing UK electric car infrastructure, as increasing numbers of consumers look to embrace electric vehicles."
Electric taxis have also been granted the same supplementary VED charge exemption as diesel taxis. Up until now, the higher price of electric cabs, like the new LEVC TX black cab, had placed them in the luxury car tax bracket.
Nissan to expand bi-directional charging scheme
Autonomous cars
The UK Government has also announced £500 million worth of investment into the wider tech industry and a new regulator's pioneer fund to help fast track regulation for new technology. This has freed up £40m for research and development into electric and autonomous cars.
The Budget report notes that the Government wants "to see fully self-driving cars, without a human operator, on UK roads by 2021." The report says this will be achieved by making "world-leading" changes to the regulatory framework, which will include "setting out how driverless cars can be tested without a human safety operator."
The National Infrastructure Commission will also launch a new prize to determine how future road-building projects should adapt to self-driving cars.
Diesels attacked
Uncertainty surrounding the impending budget has already had an impact on diesel registrations in Britain, with diesel sales dropping by 29.9% in October. Experts claim that motorists have held off on buying new models until the budget's true impact is revealed. There are currently around 37 million diesel vehicles on Britain's roads.
Despite growing pressure on diesel, particularly following the Volkswagen Dieselgate scandal, independent research carried out by Autocar sister title What Car? has shown that while most petrol vehicles do produce less NOx and particulates than diesel equivalents, some of the market's newest diesels can actually be cleaner than their petrol alternatives.
What Car? tests showed that the new BMW 520d emits just 0.035g of NOx per kilometre, identical to the amount produced by the Volkswagen Passat GTE, a hybrid-petrol model. The tests showed that CO2 output for the 520d is 0.038g/km, while the Passat emits 0.174g/km.
Experts therefore associate the UK's growing automotive air pollution problem with older diesel vehicles, rather than the latest Euro 6 models. Older diesels can lack the particulate filters of new cars and thus produce significantly higher levels of NOx and particulates.
While the UK government has focused its efforts for air pollution on diesel vehicles, some local authorities have chosen to tackle high-polluting vehicles of any fuel type. London last month introduced the T-charge, which charges drivers of higher-polluting vehicles £10 to pass through certain zones, while Oxford City Council wants to go a step further with plans to ban petrol and diesel cars from its inner city streets from 2020.
Other transport investment 
The Budget also includes a further £45million for 2017/18 that will be spent on repairing around 900,000 potholes across England.
A £1.7billion fund has been established to support intra-city transport, and will include projects designed to reduce congestion. 
To boost the economy of the Oxford-Cambridge corridor, the government has approved key elements of an Expressway between the two cities. Work is due to begin shortly, with a completion date of 2030. To improve access to the A391 near St Austell in Cornwall, £79million will be spent on a new A30 link road, which it is hoped will support housing development in the area. 
To reduce congestion in Great Yarmouth in Norfolk, the government is contributing £98million towards a a new bridge.
Source: Car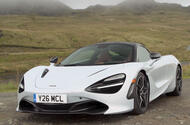 We explain why the latest supercar from McLaren's state-of-the-art Woking factory was impressive enough to earn our most coveted accolade
McLaren's newest model – the 720S – is the latest supercar from Woking to get Autocar's five-star accolade, astonishing our team with its hypercar-baiting track performance, while surprising them with everyday levels of adaptability and usability that set new standards for the supercar class.
What's really impressive is the fact the 720S is just the latest in a long line of McLarens to get Autocar's five-star seal of approval – following a five-star road test for the 570S and a five-star first drive for the more refined 570GT. 
Autocar Editor Mark Tisshaw and Road Test Editor Matt Saunders take a look at the McLaren 720S and its predecessors to understand what makes them all so exceptional.
Learn more about the McLaren Automotive range at cars.mclaren.com
Source: Car
Upcoming Urus is claimed to be the fastest and sharpest SUV yet; system reduces body roll by applying torque to the suspension
Lamborghini wants its new Urus to be the market's fastest and sharpest SUV when it launches this December, and it has released a new video to demonstrate the car's dynamic abilities.
Footage of the car being driven aggressively on circuit illustrates the car's 48V-powered active anti-roll suspension technology, which is most effective when the car is set to Corsa (track) mode.
The system, which is related to the one fitted to the Bentley Bentayga (the Urus uses the same platform, as does the Audi Q7), reduces body roll by applying torque to the suspension to counter lean. It works with the car's torque vectoring technology and four-wheel steering to boost agility.
Lamborghini is also keen to emphasise that its high-performance SUV can be driven off-road. The brand has previously released footage of the Urus making use of its traction-boosting driveline technology on low-grip surfaces. It features a traction control system with six separate settings: Strada (road), Sport, Corsa (track), Sabbia (sand), Terra (dirt), and Neve (snow).
The Urus range will feature the brand's first plug-in hybrid powertrain, R&D chief Maurizio Reggiani confirmed. It will be the only hybrid in the Lamborghini line-up (until a PHEV Huracán arrives in 2022) and be offered alongside a twin-turbocharged 4.0-litre V8 Urus.
Lamborghini has chosen not to use a naturally aspirated powertrain for its SUV, despite prioritising atmospheric induction in its supercars, because it believes SUVs need to have huge torque.
"A super sports car is completely different; you need the responsiveness of the engine, to feel the spark of every cylinder," said Reggiani. "We will keep normally aspirated engines for our other models – they are still the best choice."
Lamborghini's first SUV since the LM002 (1986-1993) will be revealed on 4 December before production begins at the brand's Sant'Agata Bolognese site in northern Italy. The site has recently undergone major construction work and the workforce is being expanded to prepare for an anticipated surge in demand.
In the run-up to the car's reveal, Reggiani claimed that the Urus's design, although applied to an unfamiliar bodyshape, is "pure Lamborghini". He said the look "has evolved considerably since the [2015] concept and the finished car is much better inside and out".
Reggiani said Lamborghini has concentrated its R&D efforts on power, weight and aerodynamics, because "handling is a function" of these. "We want to be a leader here and have a chance to change the rules of the game," he added, alluding to new, as-yet-undisclosed developments that are now believed to be linked to the car's anti-roll system.
Reggiani said he sees a strong distinction between the firm's four-wheel-drive models and the growing number of rear-wheel-drive variants. A modern electronic chassis control system like that of the Huracán LP580-2 is no substitute for the ability of four-wheel drive to transfer power to the road, he explained. Lamborghini will therefore continue to offer both driveline systems. 
Additional reporting by Sam Sheehan
Source: Car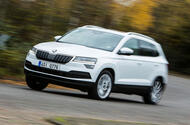 Driven for the first time on British roads, Skoda's new compact SUV doesn't disappoint, with decent on-road manners and performance
This is our first chance to sample Skoda's new junior SUV on British roads – albeit as a Czech-registered left-hooker. The Karoq is the smaller sister to the seven-seat Kodiaq, sitting on the same familiar MQB platform that underpins (almost) all of VW Group's mid-sized products. As such, it is also a first cousin to the Seat Ateca and Volkswagen T-Roc, with more staid design than the latter but also much more practicality.While the Karoq lacks the visual excitement of the T-Roc, it can offer both generous standard equipment and strong value for money. Our test car was in European 'Style' trim, but we're told that this is almost identical to the top-spec British 'Edition'. That means almost a full bingo card of kit as standard: leather trim, panoramic sunroof, power-operated tailgate, full LED lights and a power-operated driver's seat. It also means Skoda's full-spec Columbus infotainment system with a 9.0in touchscreen. The only difference between this car and a UK Edition is the wheels, our test car riding on 18s when the British car will have 19s as standard.The 1.5 TSI petrol engine sits in the middle of the range and is expected to be the biggest seller in the UK. As tends to be the case with modern crossovers, it's front-wheel drive (only the top-spec diesel Karoq will come with AWD), with our test car also getting the optional seven-speed DSG dual-clutch automatic gearbox. As such, it's set to cost a very competitive £28,410. 
Source: Car
Petrol-electric sports car is claimed to run with help from the sun's energy; it's a four-door rival to the Porsche Panamera 4 E-Hybrid
Karma is updating its Revero hybrid sports car with ambitions to export the model into Asia and Europe for the first time.
New spy pictures show that the four-door coupé, a petrol-electric rival to the Porsche Panamera 4 E-Hybrid, will get adjustments to its front and rear but that its overall bodyshape will stay true to the Karma of defunct car maker Fisker, of which the Revero is essentially a successor.
Karma chief revenue officer Jim Taylor has previously told Autocar that the Revero's delayed entry into Europe (including the UK) and Asia – it's been on sale in the US for 14 months – was always part of the business plan. Prices for the current car start at $130,000 (£98,124) in its domestic market.
The current Revero uses solar panels located on its roof that can power the car's electrified powertrain. Solar panels can be seen on the roof of the spotted development car, so expect improvements to their efficiency with the facelifted model.
"The energy collected from the solar panels is supplied directly to the car's high-voltage battery, which in turn powers the electric motors," Taylor explained when asked how they work on the current model. "Our solar panels are twice as powerful as the original [Fisker] ones."
While no charge time for the solar roof was revealed, Taylor suggested that strong Californian sunshine would enable owners to leave their car parked outside all day and return to it with noticeably more charge.
"We're still a long way off from being able to charge it up significantly in a few hours, but if you left your car parked in an airport car park for a couple of days, you'd see more energy," added Taylor.
The input of the sun's energy is displayed on the Revero's infotainment system, so drivers can see when energy is being captured, even on the move.
The current Revero uses a 260bhp turbocharged 2.0-litre four-cylinder engine and twin electric motor set-up, with some parts supplied by BMW. It is claimed to be capable of running in full electric mode for up to 50 miles, but Karma is understood to be pushing for a raised EV range in the facelift in order to satisfy even more stringent real-world tests.
As a hybrid model, the Karma Revero straddles the line between all-electric rivals such as the Tesla Model S and more conventional alternatives such as the Porsche Panamera. Porsche's future Mission E production model could also be an eventual rival, as could the recently revealed Polestar 1.
Karma Automotive has been built upon the remains of Fisker Automotive, which closed for business in 2013 due to a lack of funding. With new Chinese owner Wanxiang Group providing a stronger financial backing to the renamed Karma, insiders are anticipating a more productive future for the American company.
Source: Car
Brand looks to boost sales with bold design and enhanced comfort for new car – likely the next QX50 SUV
Infiniti is aiming to boost its global sales with a new model that it claims will set new standards for interior space in its class.
The yet-to-be-revealed car, expected to be the next-generation QX50 SUV, a rival to the BMW X3 and Jaguar F-Pace, is due at this month's LA motor show, with its covers to be pulled off on 28 November.
Infiniti's senior vice president for global design, Alfonso Albaisa, said the new car's look has been tailored to strike a "balance between lust and logic". A single preview picture shows the design of part of the car's front end.
Recently spotted development examples of the new QX50, as well as the prototype that Autocar recently drove, show a model with a sharper, sportier design in this style. 
The car also has shorter overhangs and tauter proportions than the outgoing QX50.
The new QX50 is due to be powered by a new variable compression engine, which is set to be the world's first to make production. This new technology is claimed to make Infiniti's VC-Turbo engine up to 25% more efficient.
The QX50 will launch in the US in 2018 before coming to Europe. It will come to the UK, but as to when is yet to be announced.
Source: Car