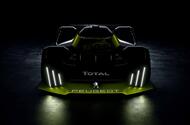 Peugeot and Total have begun development of 670bhp hybrid hypercar for new Le Mans category
Peugeot is using this weekend's Le Mans 24hr race to release the first images and details of its entrant to the new 2022 hypercar class of the race. 
The French maker is developing the new hybrid racer in collaboration with Total – its main sponsor for 25 years of motorsport activities, including three Le Mans race wins. 
As part of the new Balance of Performance regulation due to come into force in the revamped 2022 race, Peugeot's World Endurance Championship (WEC) car uses a hybrid four-wheel drive system for a total output of 670bhp. The front-mounted motor puts 268bhp through the front axle, with the rest coming from a motor of an as yet undisclosed output. 
The new regulations will mean the new car is heavier than the current top-tier of WEC racers, the LMP1 class – although by how much is not yet known. It will be longer (up to five metres) and wider (up to two metres) too.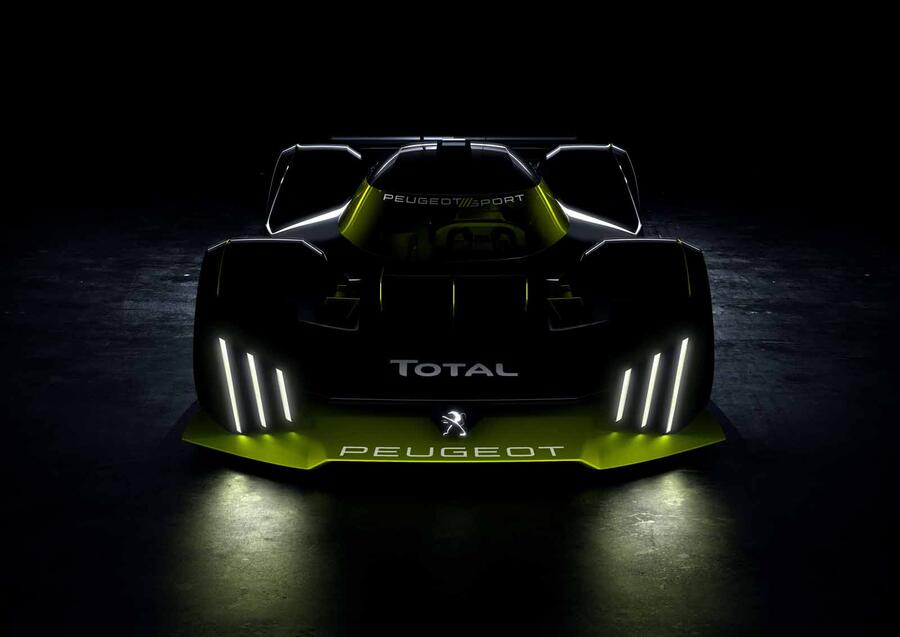 Oliver Jansonnie, technical director of Peugeot Sport WEC, said the new Balance of Performance rule "certainly sets limits, but also allows room for any technical possibilities in our development, specifically on the general shape, as long as a certain overall aerodynamic efficiency is not exceeded". 
Jansonnie continued: "We have confirmed part of the aerodynamic concept. The engine framework has been decided and we have chosen the functionality of the hybrid system and its fundamental design. We still have several steps before our debut in endurance in 2022 – in studies, the production of prototypes and finally, affirmation on the bench and on the track."
The new hypercar rules have been shaped with cost-cutting in mind, with a season's budget expected to be limited to around €20 million (£17m). Manufacturers have the option of developing a bespoke racer or modifying a road-going hypercar for race use. 
The category regulations from the FIA state that each competitor in the hypercar class must produce "at least 25 engines identical to the ones destined for a series production car homologated for road use equipped with this engine".  Therefore, 25 identical series production cars for road use with the engine must be produced by the end of 2022.
Peugeot has a rich history at Le Mans, winning its world-famous home race twice at the end of the Group C era, in 1992 and 1993. It returned to sports car racing in the LMP1 era, battling Audi for honours between 2007 and 2011, winning Le Mans in 2009 with its diesel-powered 908 HDi FAP.
A hybrid version of the car was under development when Peugeot pulled the plug on the endurance racing programme, just one year before the founding of the WEC in 2012. Since then, rumours suggested the car maker could return to the race, but bosses have always maintained they would only do so if the rules changed to lower costs and make a campaign more sustainable. 
READ MORE:
2020 Le Mans 24 hours to run without spectators
Toyota Gazoo racing tests Super Sport hypercar ahead of Le Mans debut
Source: Car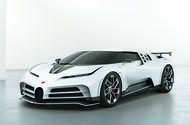 Centodieci is latest limited-run Bugatti
Rimac stakeholder Porsche is set to raise its stake in Croatian EV specialist to retain some control of Bugatti
The Volkswagen Group is considering selling Bugatti to EV specialist Rimac as part of a consolidation of volume car operations – and Porsche looks set to play an integral role in the deal.
The proposed sale, although not officially confirmed, was the main topic at a recent Volkswagen Group supervisory board member meeting, according to Germany's Manager Magazin. It said chairman Herbert Diess is hopeful of concluding a signing of contracts by end of 2020.
To enable Rimac to finance the purchase of Bugatti, Volkswagen Group-owned Porsche is expected to boost its current 15.5% shareholding in the Croatian company to as much as 49%.
The increased Porsche shareholding in Rimac is planned to enable the Volkswagen Group to remain active in the future decision processes at Bugatti, according to one insider, who told Autocar that talks between the German giant and Rimac are ongoing, with final decisions on the complex three-way purchase yet to be made.
Autocar's request for comment was denied by Bugatti, Porsche and Rimac.
Under the condition of the sale said to be proposed by Volkswagen, Bugatti would switch its focus from combustion-engined to electric supercars, using driveline and battery knowhow developed by Rimac for its 1888bhp C_Two hypercar.
The purchase by Rimac of Bugatti and the increased shareholding of Porsche would be dependent on the agreement of a number of current stakeholders, including Chinese battery specialist Camel Group and Hong Kong-based China Dynamics, further sources suggest.
Founded in 1909, Bugatti sold 82 cars in 2019, mainly examples of the Chiron, which features a quad-turbocharged 8.0-litre W16 petrol engine developing 1479bhp.
Bugatti's most recent model, the 1578bhp Centodieci, is based on the Chiron. It's planned to be built in a limited run of just 10, each priced at €8 million (£7.3m).
Rimac, headquartered in Sveta Nedelja, near the Croatian capital Zagreb, was established in 2009 by Mate Rimac.
Autocar understands that Bugatti was initially offered to Gregor Piëch, a son of former Volkswagen Group chairman Ferdinand Piëch. However, this sale never came to fruition.
Under Diess, Volkswagen is currently undergoing a major reorganisation, with a focus on electric mobility and a renewed focus on volume production.
The futures of its upper luxury car brands, including Bentley, Bugatti and Lamborghini, as well as motorcycle manufacturer Ducati and design studio Italdesign, are all said to be under scrutiny as the company seeks to cut costs in order to fund the electrification plans of its volume brands – Audi, Seat, Skoda and Volkswagen – and an extension of Porsche's EV operations in co-operation with Rimac. 
Read more
Rimac C_Two: 1888bhp hypercar on track for 2021 deliveries​
Porsche increases stake in hypercar EV maker Rimac​
Bugatti unveils £7.4m limited-run Centodieci hypercar​
Source: Car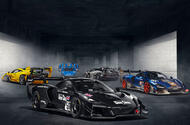 Five customer-commissioned Senna GTRs feature accurately recreated liveries and enhanced performance
McLaren's MSO bespoke division has unwrapped five customer-commissioned special editions of the track-only Senna GTR hypercar to commemorate the 25th anniversary of the firm's historic victory in the Le Mans 24 Hours.
Called Senna GTR LM in reference to the F1 GTR LM that took the first, second, fourth, fifth and 13th positions at La Sarthe in 1995, each wears a unique retro-inspired livery modelled on the race cars themselves. 
McLaren says each car took at least 800 hours to handpaint, after special permission from brands including Gulf, Harrods and Automobile Club de l'Ouest (ACO) to recreate the sponsorship logos worn by the original F1s. The only piece of vinyl applied to the cars is a faithfully recreated scrutineering sticker on the roof. 
Inside, a build plaque bears the chassis number of each car's Le Mans 'twin', and an etched dedication shows the date of the 1995 race, as well as the names of the three drivers who raced each car and the positions in which they finished. 
Further bespoke F1-inspired touches include a specially designed exhaust outlet, bespoke five-spoke wheels from OZ Racing and gold brake calipers and suspension wishbones. Inside, the Senna GTR LM receives a racing steering wheel, gold shift paddles and control buttons, leather door pull straps and embroidered headrests. 
The special editions also receive mechanical upgrades over the track-only Senna GTR on which they are based, including lightweight valve spring retainers, a revised torque curve that delivers more torque at lower revs and ups the rev limit from 8250rpm to 9000rpm and electronic tweaks that bring power output up from 814bhp to 833bhp.
The race-winning F1, driven by Yannick Dalmas, Masanori Sekiya and JJ Lehto, is commemorated with the Senna GTR LM 825/1, which wears a charcoal grey livery and the name of Japanese sponsor Ueno Clinic. It also features unique driving lights inspired by those fitted to the racer. 
The strikingly finished green and yellow Senna GTR LM is painted to match the third-place F1, known as 'the Harrods car', while the iconic Gulf livery on car number 825/2 is a faithful recreation of the car that came home in fourth.
The fifth-place and 13th-place cars are remembered as part of the collection, too, with recreations of their respective Elf and Cesar Baldaccini-designed liveries. 
Prices are unconfirmed, but each of the Senna GTR LMs can be expected to have cost its owner a good deal more than the standard GTR's £1.1 million price. Owners will have the opportunity to drive their car around the Le Mans circuit on the day of the 24-hour race in 2021.
READ MORE
Flat out in McLaren's ultimate trio: F1 vs P1 vs Senna
New McLaren Senna GTR shown in production form
McLaren Senna vs. Alpine A110: can less be more?
Source: Car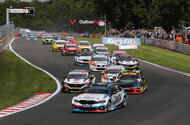 Race series organiser TOCA signs new agreement with broadcaster as part of plans to expand coverage
The ITV network will broadcast the British Touring Car Championship (BTCC) until the end of 2026, following a new five-year deal with series organiser TOCA. 
The new broadcast agreement starts at the beginning of the 2022 season and will take the partnership between ITV and TOCA into its 25th year. 
The BTCC will be shown exclusively on ITV4 and ITV4 HD, with each race receiving at least seven hours of coverage. In total, the new agreement will account for a minimum of 340 hours of airtime per season, including highlights and post-race streaming. 
Highlights programmes will continue to be shown on ITV and ITV4, and live qualifying coverage will be hosted at itv.com/btcc, or on the ITV Hub on-demand service. 
ITV will also show race highlights and live clips on its social media feeds. 
TOCA said that "Whilst other forms of major motorsport are being lost behind a paywall", it aims to "continually expand its mainstream free-to-air television coverage". 
Alan Gow, BTCC chief executive, said: "I'm immensely proud of the great and close partnership that we have with ITV. Their commitment and enthusiasm to bring the BTCC to as wide an audience as possible is absolutely unrivalled.
"It was vital to me that the BTCC maintained its vast live free-to-air coverage. Simply, we want the maximum amount of people to be able to watch our great racing. It's the bedrock of our enormous popularity. So hiding our championship away behind a paywall would only have the exact opposite effect. 
"With the new hybrid regulations and our fantastic broadcasting coverage now locked into place right through to the end of 2026, it provides the solid foundation on which all our teams and partners can base, and build, their involvement.
"I'm not sure how many major motorsport championships in the world have an unbroken (and in fact increasing) free-to-air broadcasting relationship spanning nearly a quarter of a century with the same broadcaster, but by my reckoning, it's probably only one… the iconic British Touring Car Championship."
Read more
BTCC reveals 2021 calendar with return to 30 races​
How to build a BTCC race engine​
Official BTCC video game series to be revived in 2022​
Source: Car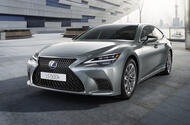 Flagship saloon gains improved suspension, more autonomous driving features and a 12.3in touchscreen
Lexus is taking its LS luxury saloon flagship into 2021 with new technology, updated styling and "even smoother driving performance".
The facelifted BMW 7 Series rival will go on sale in the UK towards the end of 2020 and will "reinforce its status as the flagship of the brand", according to Lexus. 
Chief among the revisions is a revamped hybrid drive system that seeks to improve the driving experience in Normal mode, which, Lexus says, is where the average LS spends 90% of its time, and in which the driver uses only moderate accelerator inputs. 
By upping the level of assistance provided by the hybrid system's lithium ion battery, Lexus has reduced the amount of throttle needed to accelerate, resulting in a "smoother and more linear" acceleration curve. The brand claims the LS offers more comfortable city driving as a result, as well as benefits on winding routes and hill starts.
A by-product of the battery's increased output is that the 3.5-litre V6 petrol motor can operate at lower revs, reducing noise and vibration, while sharper acceleration and improved shift timing result in less frequent downshifts.
The facelifted LS also gains a new Adaptive Variable Suspension system with reduced damping forces, as Lexus seeks to improve upon the LS's trademark ride quality and refinement. In addition, the engine mounts have been changed, thicker seats added to further reduce vibrations in the cabin, and the stiffness of the tyres' sidewalls has been reduced. 
On the inside, the main changes are improved technology, headlined by the addition of a new advanced driver assistance and safety package called Lexus Teammate. This gives the LS more autonomous driving features, allowing it to change lanes and overtake other cars automatically. The system also receives automatic over-the-air software updates and a new 12.3in touchscreen infotainment system, repositioned slightly to improve access for the driver. 
New technological additions include a BladeScan adaptive high-beam headlight system, as first seen on the updated RX SUV, which uses a fast-rotating mirror to project light from LEDs to provide enhanced illumination compared with conventional systems, and a digital rear-view mirror that improves rearward visibility. Elsewhere, the 360deg camera gains a new pedestrian detection function and there are new motors that tighten the seatbelts when the pre-collision warning system is activated. 
The LS's exterior has been lightly updated, with a new front bumper, darkened front grille and new black trim around the rear lights. The black detailing theme extends to the inside, where controls on the steering wheel and centre console mirror the darker look.
Lexus president Koji Sato said: "The LS, as a flagship, has constantly pursued innovation and has provided new technologies and value for its customers. In developing the new LS announced today, we furthered the evolution of the exceptional quietness and comfort that has been a steadfast constant since the model's first generation."
READ MORE
New Lexus IS features fresh styling, new tech and enhanced chassis 
Lexus plots new entry-level compact for 2021 
Source: Car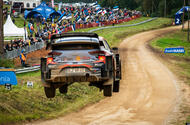 Rally Estonia challenges with hilly rural roads
Irish part-timer Craig Breen pushes champion Tänak all the way in latest rally round
Estonia was one of two brand-new additions to the World Rally Championship for this season due to Covid chaos, the other being Belgium at the end of the year.
And while it was no surprise that Ott Tänak triumphed on home territory in Tartu, not that many were expecting to see Craig Breen follow him in second – impressively only 22sec behind after 17 stages.
Tänak grew up on Estonian roads so seemed destined to become the fourth WRC winner of the four rounds held so far. But although Irishman Breen has driven Rally Estonia before (as a warm-up for Rally Finland), keeping pace with the reigning world champion wasn't something that he would have put on his agenda at the start of his part-time season.
There's something about the Hyundai i20 WRC that clearly suits Breen in a way that the Citroëns he drove previously didn't. "This is some car!" he enthused afterwards. "What you can do with this car on these stages, you couldn't imagine in your wildest dreams."
By contrast, Tänak's regular team-mate, Thierry Neuville, wiped out his rear suspension, and Breen's strong performance means Sébastien Loeb – with whom he and Dani Sordo share the third Hyundai – now has plenty to aim for as he returns for Rally Turkey this weekend.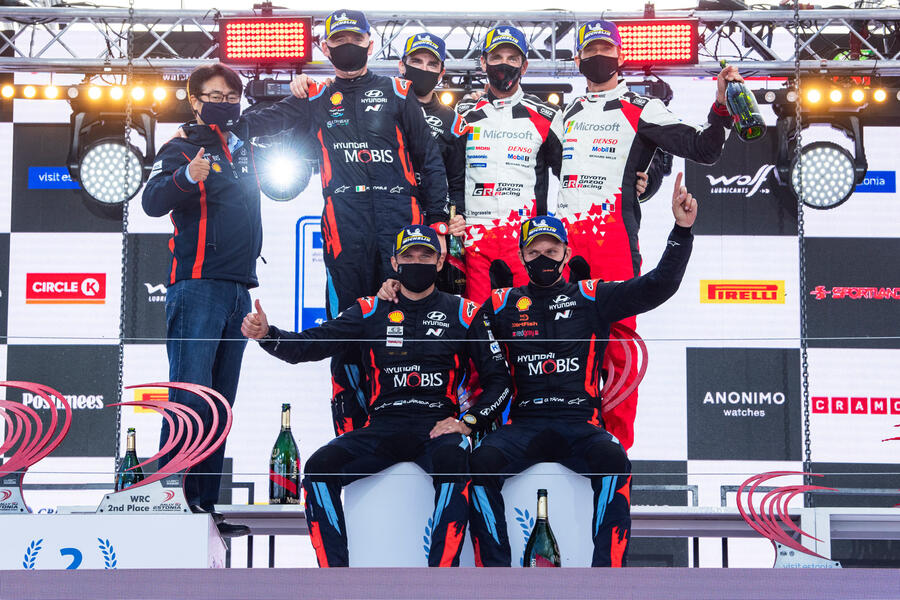 Yes, you read that correctly: it's Loeb who has to try to live up to the reputation of Breen (who, incidentally, replaced him in Sweden after the nine-time champion decided to stand down following a disappointing Rallye Monte-Carlo).
Every modern World Rally Car is so adjustable that it's quite hard to talk about each machine's innate characteristics, because they can be dialled in and out as required. But when Loeb arrived at Hyundai, he said that he struggled to get his head around the i20 WRC a little bit, because it sometimes had a tendency to behave more like a rear-wheel-drive car than the nose-planted Citroëns he grew up with.
That's not to say that the Hyundai is anything like a Mk2 Ford Escort, but powerful rear-wheel-drive cars are Breen's bread and butter: the cars that he has always loved and occasionally driven (his idea of heaven remains flinging an old Escort around the asphalt roads of Ireland).
So when he describes some of the places in Estonia as "like an anti-gravity stage", the confidence that he has in Hyundai's creation is obvious. Breen is a confidence driver and, having just scored his best result yet, there's only one way to improve on it.
Anthony Peacock
READ MORE
Is 2020 the time for Citroen to shine in the WRC? 
It takes more than a name to succeed in WRC 
Source: Car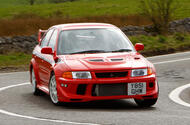 As Mitsubishi withdraws from Europe, we nostalgically trawl the classifieds
It's with some sadness that we've reported Mitsubishi's decision to pull out of Europe next year. No doubt the immaculate example of the Evo VI Tommi Mäkinen from the firm's UK heritage fleet will be sold to a collector and hidden away, leaving the world bereft of the greatest car this diverse company has brought to these shores.
A few years ago, £10k would have been enough for a good one, but now £25k or more is required, which is a lot for a car that's over 20 years old.
But what a car it is. We should laugh at some of the comments made when it was new – the ones that suggested the active yaw control (AYC) and complex four-wheel drive system detracted from the purity of the driving experience, because where would the modern performance car be without them?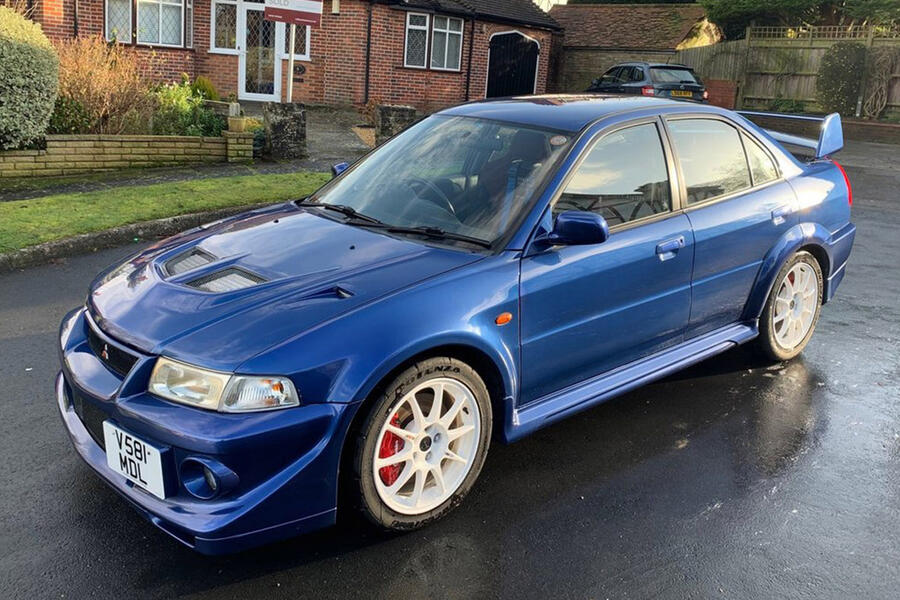 Probably behind an Evo VI in the real world. Even though it has 'only' 276bhp, the performance is so easily accessible because the car never feels twitchy or nervous and just breathes over even the worst of road surfaces; plus there's pin-sharp steering, AYC to help mitigate understeer and oversteer and confidence-inspiring big Brembo brakes.
The tricky part is finding an unmolested example, because modified cars won't be as reliable. You'll also want to make sure the suspension bushes have been renewed and the vehicle has been rust-proofed. So it's no wonder good examples like the 48k-miler we found cost so much. However, we'll be looking out for when the UK heritage press car goes up for sale – and working out how many organs we will need to sell in order to buy it.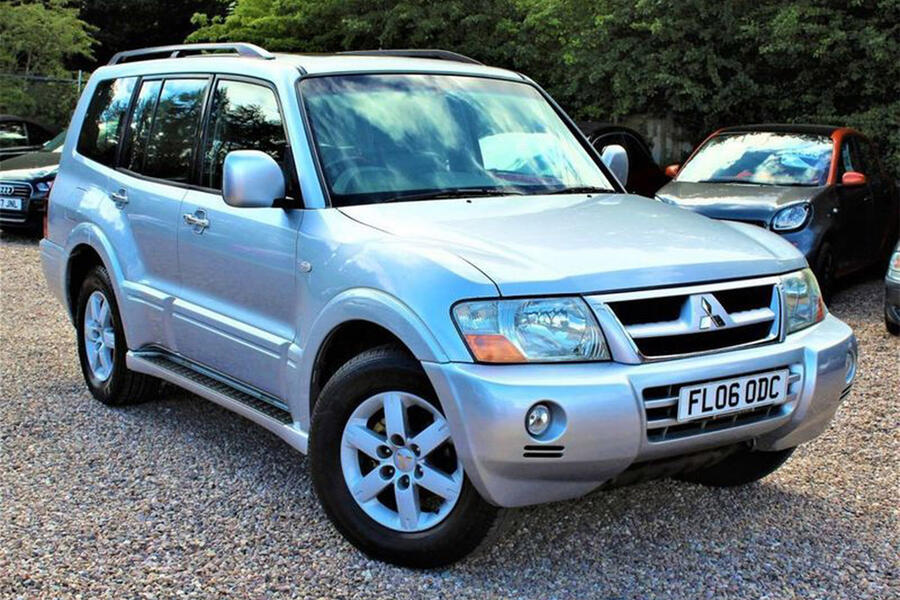 Mitsubishi Shogun, £4490: Shoguns were everywhere in the 1990s, but by the time this one was built, people wanted their 4x4s to be luxury vehicles, not slightly crude like the Shogun. Still, it's capable off road and typically reliable and this 73k-mile car seems like a bargain.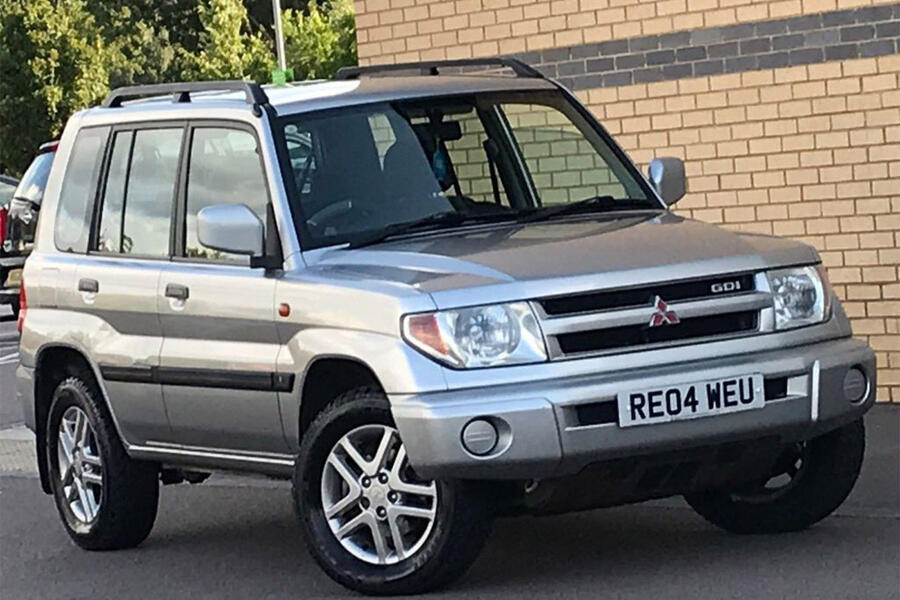 Mitsubishi Shogun Pinin, £3495: Small SUVs are all the rage now but you could argue that Mitsubishi got there first with the little Shogun Pinin. You can buy less expensive examples, but this 42k-mile Pinin with a full service history and lots of receipts looks too good to pass up.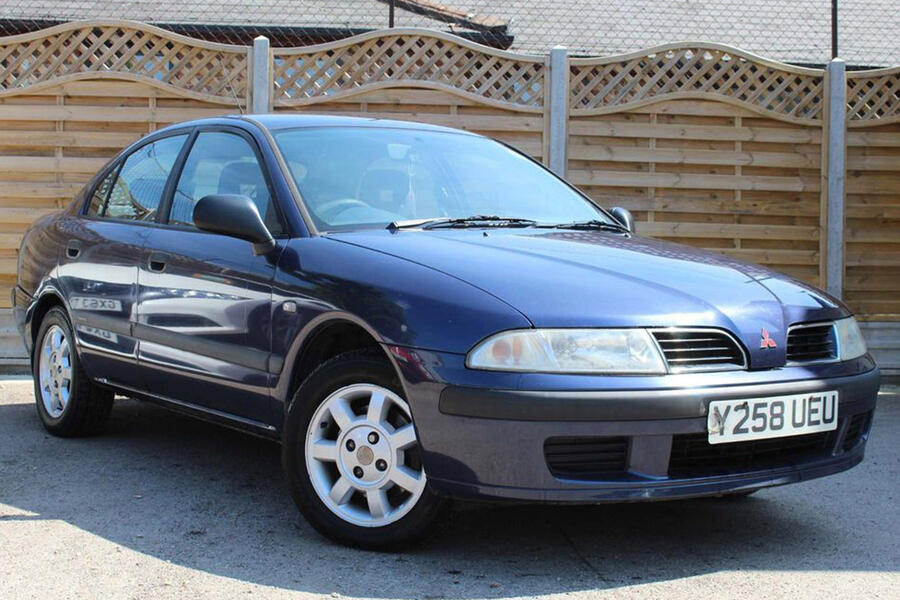 Mitsubishi Carisma, £750: There's no getting away from it: the Mitsubishi Carisma is very, very dull. But for £750, this tidy 145k-miler with a full service history will probably carry on trucking without trouble. Plus, those patterned velour seats are oh so very '90s.
Mitsubishi Colt Ralliart Version R, £6995: Don't ring up your optician to get an eye test: that's how this 60k-mile Ralliart Version R left the factory. The R came with a 159bhp 1.5 engine, stiffer suspension, sports exhaust and Recaro seats. The chassis was also seam-welded for extra stiffness.
Auction watch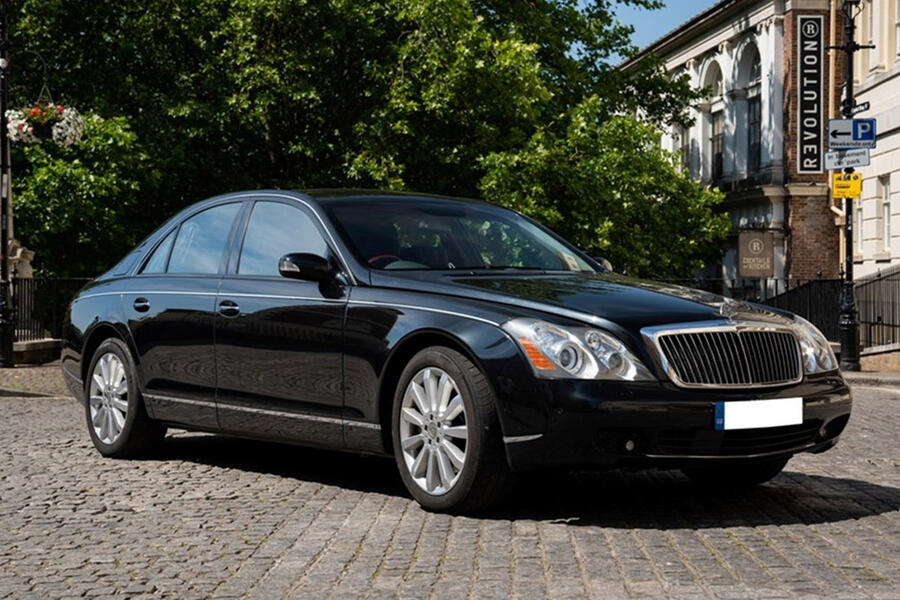 Maybach 57: In the early 2000s, two ultra-luxury marques returned to the market with brand-new models, but only one of them survives today. However, it is a shame that the Maybach is overlooked by many in favour of the Rolls-Royce because, at £37,000 (before fees), this 57 is basically half the price of an equivalent Phantom.
It's not as if the 57 is lacking in luxury features since – dated infotainment aside – it could easily pass as a new barge. It certainly has the performance of one, with a 543bhp 5.5-litre V12 – which, incidentally, is nearly 100bhp more than the Rolls-Royce can muster.
Future classic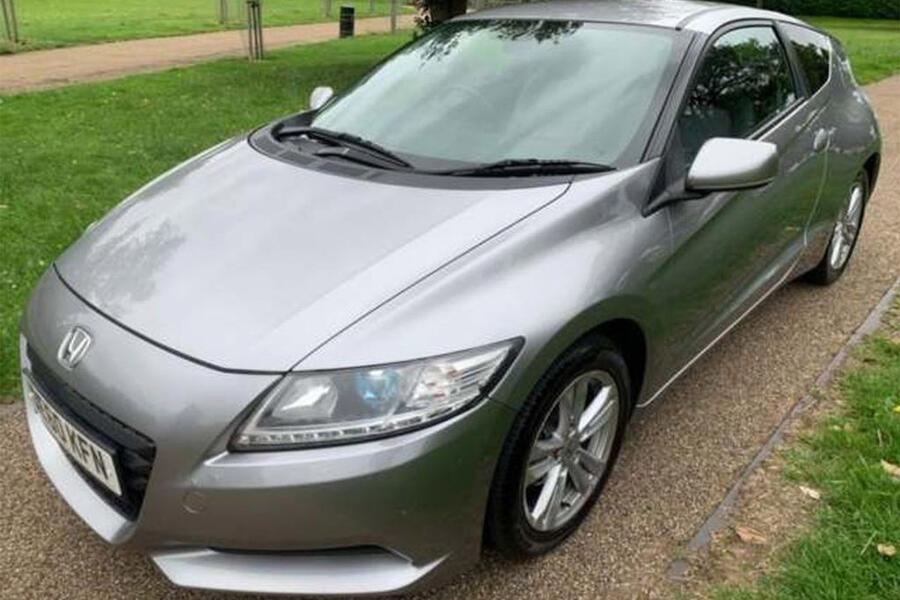 Honda CR-Z, £4500: Hybrid cars aren't seen as the driver's choice – the obvious exceptions being the LaFerrari, Porsche 918, McLaren P1 and, of course, the CR-Z. No, hear us out, because the performance of this Honda is boosted by electricity just like those exotics, except the CR-Z is rare in having a more engaging manual gearbox. It'll be dependable because there are many around with 100k miles or more, and nobody would drive a car that much unless they enjoyed doing so.
Clash of the classifieds
Brief: Can I have a T-bar roadster for £10,000, please?
Fiat Bertone X1/9, £8995
Toyota MR2 Turbo GT T-Bar, £7995
Felix Page: All right, the Fiat X1/9 isn't the most reliable or durable classic car on the market, but I'll be darned if it isn't one of the best looking. And a big part of it is down to that removable roof panel, which gives a sharp coupé-esque profile when attached and is removed in seconds for the full open-air experience. This 1988 one appears to be the cleanest example on the UK market, too. Which T-bar have you targeted, Max?
Max Adams: I'll admit mine is also susceptible to tin worm, but at least the mechanicals in my 1991 Toyota MR2 are solid. There's a turbo, too, making it far faster than your pretty little Italian. That turbo does mean it's a Japanese domestic market import, but at least my 'JDM' MR2 hasn't seen much road salt in its life, so the gorgeous yellow paint is blemish free.
FP: My Fiat is also claimed to be pleasingly 'zit free', which means there's nothing to spoil the view for the hordes of passers-by who will no doubt be transfixed by the car's still-unusual form. While your cut-down Corolla has style on its side, there are plenty of them around…
MA: Since when has a Corolla been mid-engined? You're just jealous that I'll be busy enjoying mine in the sun, while you'll be stuck with flaky '80s Italian electrics and a leaky roof.
FP: As long as the windows go down and my rorty 1.5-litre fires into life, I know I'm in for a good time. That's the whole point of a Targa-style top, surely? Open-roof motoring made simple. Let's not forget, either, that my X1/9 tips the scales at just a shade over 900kg, whereas your Toyota lumbers in at more than a tonne…
MA: Pfft, 222bhp will make light work of that. Surely, the 85bhp in yours is a source of embarrassment?
Verdict: I will take the wedge-tastic Bertone X1/9.
READ MORE
Mitsubishi's evolution: Working for the Japanese brand in the UK 
Rally legends twin test: Mitsubishi Lancer Evo VI Makinen vs Subaru Impreza 22B 
Source: Car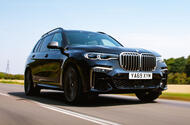 US-built uber-SUV arrives in the UK with its V8 sights trained on the Range Rover
The latest vision of high-riding, big-car luxury to come out of Munich, Bavaria, is the focus of this week's road test: the near-5.2m-long, near-six-foot-tall, 2.48-tonne BMW X7.Introduced in the UK in spring 2019, the X7 has escaped the scrutiny of a full road test until now. However, this full-sized SUV's first 18 months on sale here have been eventful. Certain engine derivatives within its showroom range have already been removed and replaced, more or less directly depending on which one in particular you're looking at.The car was introduced with three choices of motive power, two of which were diesel-fuelled but neither of which is available any longer. So instead of a range comprising 30d, 40i and M50d derivatives, as it was originally laid out by BMW UK, the firm now offers an X7 xDrive40i and a 40d, both of which develop 335bhp.At what is for now the very top of the X7 range, meanwhile, where once there was the remarkable quad-turbo diesel M50d, there is now this – the X7 xDrive M50i – which becomes one of the most powerful seven-seat passenger cars money can buy, even though it burns petrol and not diesel like its immediate predecessor.Even the M50i won't be the upper limit for the X7. A full-fat X7 M, an M division version, is expected soon to battle more directly with the likes of the Mercedes-AMG GLS 63. For now, though, we'll have to make do with the lower-order M Performance version, with its 523bhp twin-turbocharged V8 and piffling 4.7sec 0-62mph acceleration claim.Could that ever be enough X7 for the modern, aspiring BMW family man or woman? Stand by to find out.The BMW X7 line-up at a glancePetrol and diesel six-cylinders represent the entry-level engine offerings for the X7. The pricier M50d model, now in its last throes, uses the same basic powerplant as the xDrive40d but with four turbochargers instead of one. The V8-engined M50i crowns the range.The trims are fairly simple, with all model variants treated to a rich level of standard specification. There's the base X7, followed by M Sport variants and the two M50i and M50d M Performance models.Price £92,975 Power 523bhp Torque 553lb ft 0-60mph 4.8sec 30-70mph in fourth 5.5sec Fuel economy 19.0mpg CO2 emissions 293g/km 70-0mph 45.2m
Source: Car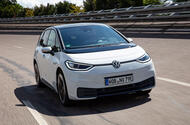 ID 3 is currently the smallest model in the growing ID range
An electric city car is in the pipeline as a replacement for the Up, but SUVs will remain a priority
Volkswagen's CEO has reignited discussion on an entry-level compact electric car set to be cheaper than the ID 3. 
Speaking ahead of the unveiling of the ID 4 electric SUV, Ralf Brandstätter said: "We're working on these concepts. Of course, we have to take into account that lower segments will in the future be demanding EVs, and we're preparing concepts."
Earlier this month, sibling brand Skoda confirmed that its Citigo-e iV electric city car had been discontinued to make way for larger models and new EVs, with its Volkswagen Up and Seat Mii siblings expected to meet the same fate.
There's no word yet on a replacement for the popular but unprofitable city cars, but Brandstätter said: "We're working on concepts for smaller segments. We will discuss it soon. Cars in smaller segments are important and very interesting for us."
Seat will next year begin production of its new Minimó electric quadricycle. It's not yet confirmed whether that will be sold under a different name by other Volkswagen Group brands, but Volkswagen is considering urban-focused mobility solutions.
"At the moment, we're focusing on electric vehicles," said Brandstätter. "Of course we have studied these last-mile proposals, and we have some concepts ready, but at the moment, there's no decision taken going to the market."
Volkswagen is keen to emphasise the flexibility of its MEB platform, which underpins the ID 3 and ID 4 and will go on to provide the basis of the ID 5 saloon, ID 6 SUV, ID Buzz van and an as-yet-unnamed model from new development partner Ford.
A small electric sports car, as reported by Autocar in February, remains on the cards. Brandstätter refused to give details but said: "MEB is a very versatile platform. Year by year, we will inform you which kind of cars are possible."
Volkswagen's ID R electric performance car range is set to be topped by a Tesla Roadster-rivalling coupé/roadster arriving in 2025.
Volkswagen's commitment to building 26 million EVs by 2029 remains unchanged in light of the coronavirus pandemic, with planned investment in e-mobility across the Volkswagen Group now totalling €33 billion (£30.2bn).
The launch of the ID 4 represents the start of a shift to electrification for Volkswagen's burgeoning SUV line-up. Boss of e-mobility for the brand Thomas Ulbrich said: "In 2015, we decided to push the SUV market and start our SUV offensive. The ID 4 is the next milestone in this transformation to e-mobility as Volkswagen's first electric SUV. 
"The ID 4 stands for carbon-neutral mobility and will mobilise millions, because it's a real global car. It will quickly become a top model, not in a niche, because the market segment is becoming more and more important." 
The ID 4 will be built in five plants worldwide and sold across three continents, but will receive subtle market-specific tweaks to its styling, interior and technological functions to meet different market tastes. 
Ulbrich added: "There are definitely regional preferences, so there will be some country-specific adjustments to the ID 4 depending on the region. But Volkswagen is really experienced doing that, as the Tiguan shows.
"In essence, the customer wants and gets the same great technology: sufficient range, fast charging and, in a nutshell, a dynamic electric car."
Read more
Volkswagen previews new entry-level ID model in sketch​
First drive: 2021 Volkswagen ID 4 prototype
Source: Car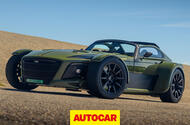 This Audi-engined lightweight pulls no punches. We get behind the wheel
Well, this is a giggle. We headed to the Netherlands to drive the Donkervoort D8 GTO-JD70, a long name for a small car that has spectacular performance.
Company founder Joop Donkervoort started his business importing Lotus, then Caterham, 7s. But he had to modify them slightly so they could be sold legally in continental Europe. He ended up producing his own car and he hasn't stopped creating since.
This is his company's latest model: the Donkervoort D8 GTO-JD70, made to celebrate his 70th birthday. It's wild: it has a 415bhp Audi 5-cylinder engine under the hood, on Nankang track day tyres it's said to be able to corner at 2G. It's beautifully put together, has a top speed of 174mph, can do 0-62mph in a claimed 2.7sec and costs, including taxes, some £176,000 in the UK.
We had a short time to get video of this car so join us for a brief rundown of what we think makes it great.
READ MORE
Donkervoort D8 GTO-JD70 revealed as 415bhp, 680kg road car
EU deals: cars to import while you can
Source: Car